June 08, 2023 – Checked for new Anime Catching Simulator codes
The surprise cameos in the Eras tour might have Swifties worldwide weak in the knees but for otakus, Roblox has brought a crossover that will excite them much more. Play Pokemon but with cool anime characters that increase your power. It is sure to be a great time spent with your best buds.
This game is a lot more fun once you start using some Anime Catching Simulator codes that will help you reach new levels of excitement and skill, taking the experience to a whole new level. Keep having fun and catch all the famous characters. That is the Pokemon motto after all!
Anime Catching Simulator Codes
There is a lot of fun to be had when you are drowning in freebies using our fresh codes. Gotta catch 'em all and gotta look amazing while doing it. These codes will be your best friend for the next couple of gaming sessions. Check them out!
FIXBUG1 – Free Bunny pet (immortal rarity!)
UPDATE2 – 5x money boost for 1 hour, 5x lucky boost for 1 hour, 5x power boost for 1 hour
DISCORDREWARD – 20 Dust and Lucky Boost for 15 minutes
NEWGAME – 7.77k Money
Expired Codes
Don't forget that expired codes in Anime Catching Simulator still have some value! While they can't be redeemed, they can still come in handy as a reference if you're having trouble with a code that should work.
No expired codes as of yet
How to Redeem Codes in Anime Catching Simulator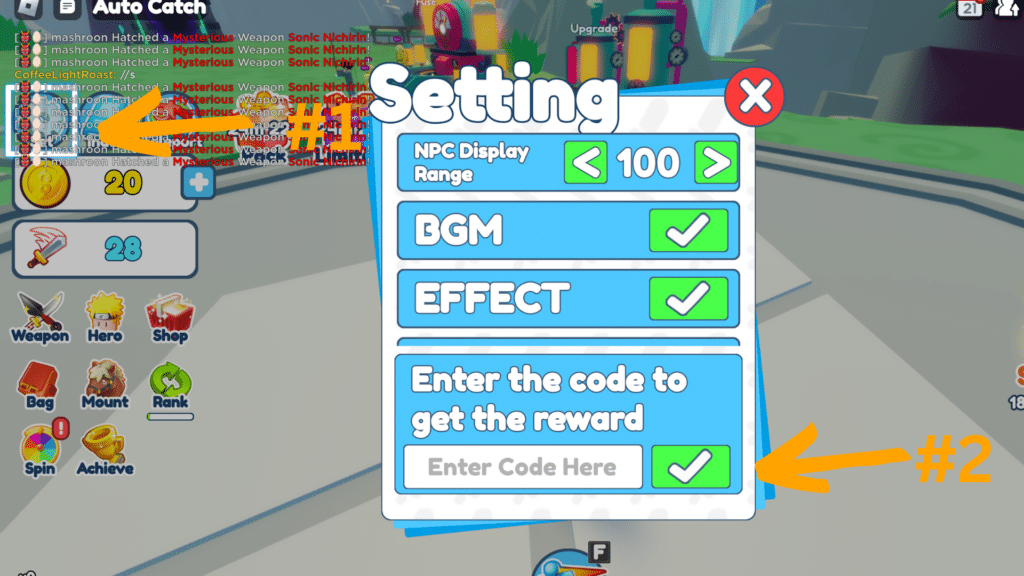 Learning how to redeem the codes in Anime Catching Simulator is of utmost importance because how else are you going to look amazing and succeed in the game effortlessly? Just follow our simple steps to learn how to redeem codes in the game:
Once you are in the game, click on the Settings button on the upper left corner of the screen
The Codes menu will pop up
Simply enter a code exactly as it is displayed
Click on Redeem
Have a blast!
Anime Catching Simulator Codes Not Working
If you're struggling to get your codes working in Anime Catching Simulator, there are likely two primary reasons. First and foremost, double-check that you're entering the code correctly, since even a tiny typo or capitalization mistake can lead to a ton of frustration. It's super important to enter the code exactly as it appears!
If you've checked your code again and it's still not working, it might have expired. Check our list of old codes to see if it's still good or if you should move on. There are a lot of other codes to try out and several more that will be released in the future.