Armored Core VI: Fires of Rubicon is just a few days away and the developers have outlined the performance on all platforms. The good news is that you'll be able to play the title at 60 FPS on all current-gen consoles. Moreover, the PC version also allows up to 120 FPS.
Armored Core VI Runs at 4K 60 FPS on PlayStation 5 and Xbox Series X
The official Armored Core VI webpage has revealed complete performance details including that of last-gen consoles. The PlayStation 5 and Xbox Series X versions will run up to 4K at up to 60 FPS. However, whether that will be native or done through upscaling hasn't been mentioned.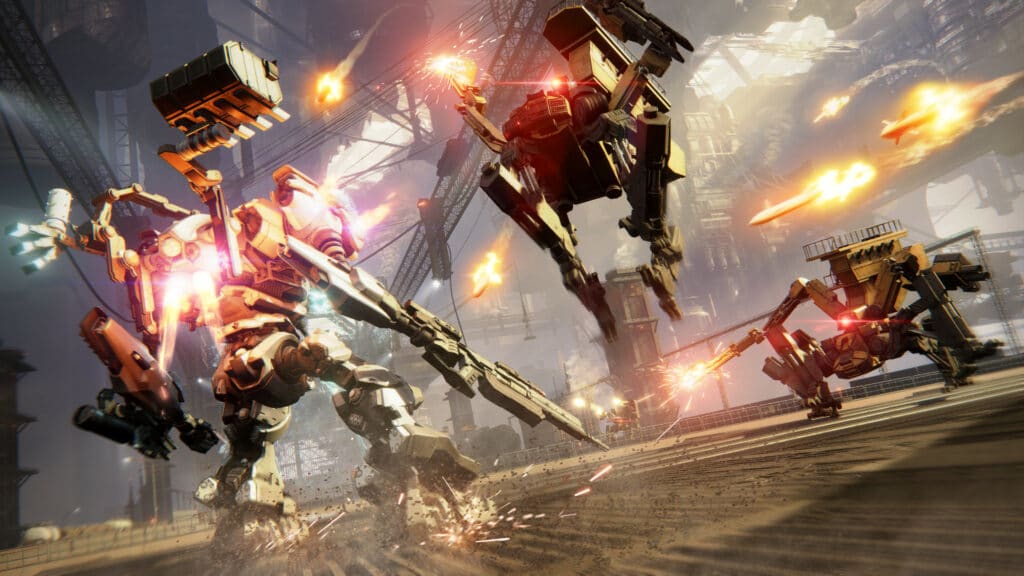 The Series S version has gotten the same love as well. You will be able to run the title at 1440p at up to 60 FPS. Plus Ray Tracing is supported on all current-gen consoles but in the garage only. As for the last-gen versions, the PS4 Pro will run at 3200×1800 resolution, while Xbox One X runs at 3840×2160. Both of them support up to 30 FPS. Both support HDR as well.
The regular PS4 and Xbox One run Armored Core VI at 1920×1080 and 1600×900 respectively. The PS4 version supports HDR while the Xbox One doesn't. As a first in Armored Core games' the PC version will be able to run a native 4K at 120 FPS if you have hardware capable enough to do that. The title release on August 25th, 2023.
What are your thoughts on Armored Core VI performance figures? Let us know in the comments down below.