Focus Entertainment and Deck13's upcoming action RPG Atlas Fallen was recently delayed to August. With just over a month to release, Atlas Fallen's graphics modes on consoles have been detailed. On the bright side, Atlas Fallen will have a dedicated 60 FPS mode not only for the highest-end consoles but for the Series S as well.
Atlas Fallen will Feature 4K/30 FPS and 1440/60 FPS Graphics Modes on Consoles
Speaking about Atlas Fallen's graphics modes in an interview with Gaming Bolt, Deck13's creative director revealed the title's performance on consoles. While it won't run 4K at 60 FPS it will boast a 1440P at 60 FPS graphics mode.
So, for the Xbox Series X, and PlayStation 5 you will be able to run 4K/30 FPS and 1440/60 FPS natively. Moreover, for the Xbox Series S users, there will be a 1080/60 FPS mode to ensure that smooth framerate. He also stated that the 60 FPS will be a 'Stable' experience.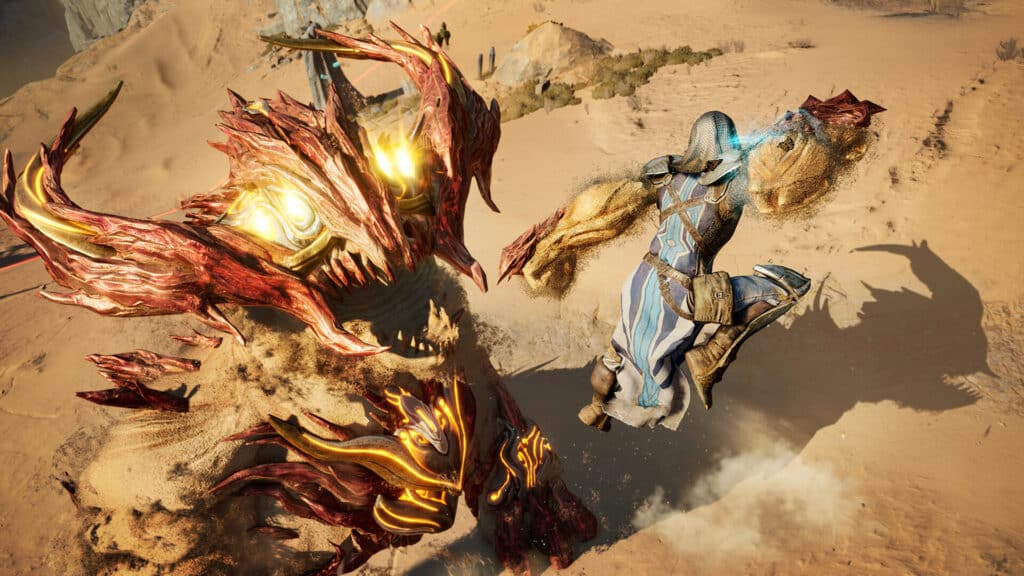 Additionally, Atlas Fallen will also feature dynamic resolution scaling. The feature will make sure that the title keeps the frame rate up in data-intensive situations. It is really refreshing to see companies focusing more on performance. This year has been one of the worst in terms of game optimizations and to launch a polished game is always appreciated.
Atlas Fallen is set to release on August 10, 2023. It will be available for the PlayStation 5, Xbox Series X|S, and PC. Here you can check complete details on the perks if you pre-order the title.
What are your thoughts on Atlas Fallen's graphics modes? Let us know in the comments down below.