Baldur's Gate 3 game size is one of the most massive among the titles we've seen lately. It takes the size of AAA titles coming at a gargantuan size of 122 GB. For context, the Star Wars Jedi: Survivor was 140 GB at launch. This news has surfaced via an official community update on Steam.
Baldur's Gate 3 Game Size is Amongst the Biggest We've Seen All Year
Larian Studios has revealed the massive size via Steam. Additionally, the early access saves in the game will no longer be compatible with the final version. The studio says that it's better to start afresh as so much has changed from the early access.
Additionally, Baldur's Gate 3 will support cross-platform saves. So, when the PlayStation version comes out (If you own it on PS5), you will be able to continue playing from where you left off no matter the platform. You'll be able to upload your saved file by uploading them to your Larian account.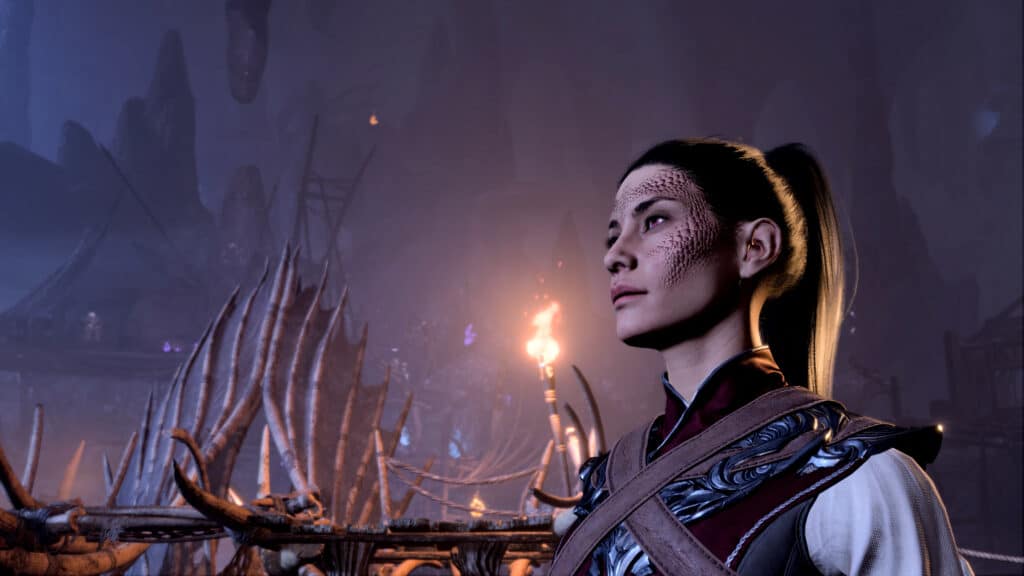 Other information includes compatibility with Steam Deck on launch, and later getting the verified badge as well. The title has been optimized for 4K visuals with ultra-wide support. Larian is also working on bringing FSR 2.0.
However, you won't be able to pre-load the game, so you'll have to download the huge file once the title launches. Despite the progress not carrying over, and no pre-load available, the fans are hyped for the title. The early access is sitting on Steam with overwhelmingly positive reviews.
What are your thoughts on Baldur's Gate 3 game size? Let us know in the comments down below.