Specs:

CPU: Intel Core i9-12900H
GPU: NVidia GeForce RTX 3080Ti
RAM: 32GB DDR5, 4800MHz
Screen: 17.3",4K, 120Hz

Specs:

CPU: Intel Core i9-12900H
GPU: NVidia GeForce RTX 3080Ti
RAM: 32GB DDR5, 4800MHz
Screen: 17.3",4K, 120Hz

Specs:

CPU: Intel Core i9-12900H
GPU: NVidia GeForce RTX 3080Ti
RAM: 32GB DDR5, 4800MHz
Screen: 17.3",4K, 120Hz

Specs:

CPU: Ryzen 9 6900HX
GPU: AMD Radeon RX 6850M XT
RAM: 32GB DDR5, 4800MHz
Screen: 17.3",4K, 120Hz

Specs:

CPU: Intel Core i9-11900H
GPU: NVidia GeForce RTX 3080
RAM: 32GB DDR4, 3200MHz
Screen: 17.3",4K, 120Hz

Specs:

CPU: Intel Core i9-11980HK
GPU: NVidia GeForce RTX 3080
RAM: 32GB DDR4, 3200MHz
Screen: 15.6",4K, 120Hz
Laptops are finally at the stage where gaming in 4K is becoming feasible. Whether it's through raw GPU power or the magic of upscaling, carefree hi-rez portable monster disembowelment is just a few thousand dollars away! Find the best 4K gaming laptop among our curated picks and start racking up kills or XP points in style.
Two features are common to all of our choices – some of the world's most advanced portable displays and a high acquisition cost. Their differences warrant consideration, however. Some offer the best possible specs at dizzying prices, while others focus on a handful of features. You'll also want to take productivity, port selection, and heat generation into account. There's a lot to take in, so make finding the best 4K laptop easier on yourself and take a look at the overviews below.
Razer Blade 17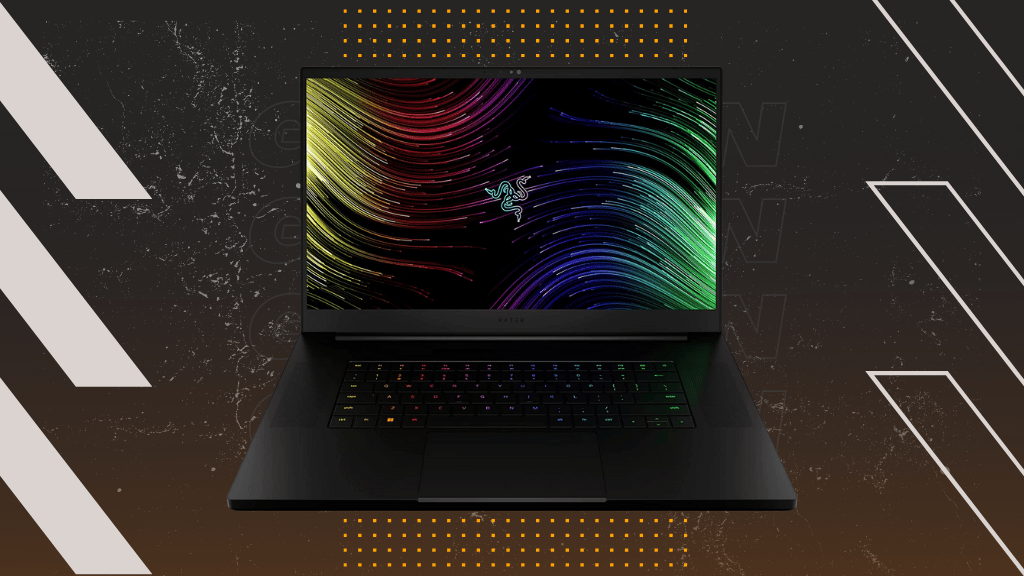 Razer Blade 17
CPU: Intel Core i9-12900H | GPU: NVidia GeForce RTX 3080Ti | RAM: 32GB DDR5, 4800MHz | Screen size: 17.3", 120Hz | Storage: 1TB PCIe 4.0 SSD | Battery life: 5:30h
Pros:
World-class performance for gaming and productivity alike

Comfortable keyboard

Exceptional audio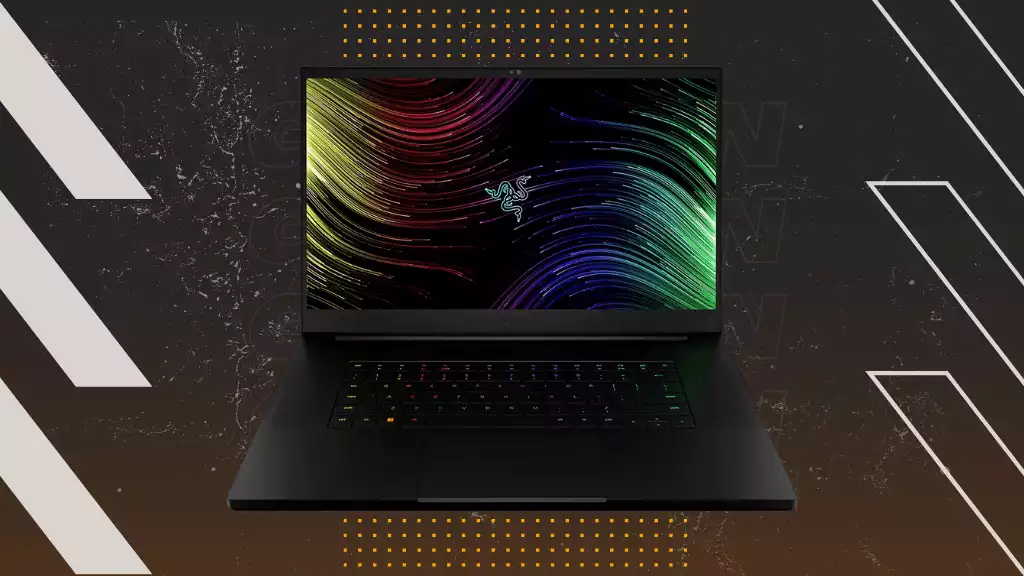 It took a while after the initial desktop release of Alder Lake CPUs, but their mobile counterparts are finally making it into high-end laptops. The newest Razer Blade 17 is chief among them, sporting the hottest hardware on the market, literally and figuratively. Its performance is off the charts, but so is the price. Have a kidney at the ready as first-class portable gaming does not come cheap.
If you've seen one Razer Blade in the past couple of years, you've seen them all. The laptop is all-black & all-metal, with only the Razer snake logo and your fingerprints breaking up its harmony. Flipping the top open reveals the thinly-bezeled screen and top-mounted 1080p webcam.
Connectivity was high on Razer's priority list as the port selection is varied. You get two Thunderbolt 4 and 10Gbps USB 3.2 Gen 2 ports along with 20Gbps USB-C. The 2.5G Ethernet port handles wired networking, while a Kensington lock prevents thievery. A 3.5mm combo jack and HDMI 2.1 are responsible for audiovisual connections.
You might be as puzzled as we were when looking at the keyboard area for the first time. It's so small that only a tenkeyless version fits, while large parts of the surrounding surface area are reserved for cooling and speakers. Luckily, the supplied keyboard is tactile and comfortable, if slightly stingy with travel distances. Customizing each key's bright backlighting is but one of Razer Synapse's useful functions.
While it adds much to the price, we recommend that you go with the 4K version of the display. QHD is nice too, but the 1080p variant is too dim. The 4K display is not only gorgeous, it's much brighter at 435 nits. Color accuracy is excellent as it covers the entire sRGB and P3 color gamuts along with 89% of Adobe RGB. The blacks are crisp, and the background bleed is minimal.
Sound is another area where the most potent Blade reigns supreme. Remember the thick side speakers? They're two of eight speakers in an array that produces everything from rich base notes to clear highs. The experience doesn't lose its luster as you transition from games through movies to pure music.
On the Razer's Edge of Portable Power
The Blade 17 is the closest portable equivalent to a desktop gaming PC currently out there. Its CPU employs the new performance and efficiency core structure to deliver top horsepower when needed while keeping the laptop cool when not. A 16GB RTX 3080Ti mobile GPU ensures you can play many titles at 4K 60+ fps with some settings tweaking.
You may even upgrade some components down the line. The initial setup includes 32GB of DDR4 RAM and a reasonably fast 1TB PCIe 4.0 SSD. There's room for 32GB more and a second M.2 SSD of up to 4TB.
Unsurprisingly, gaming on the Blade 17 results in high temperatures. The good news is that the laptop is equipped with a vapor chamber and can switch to the chip's iGPU to conserve power while you aren't engaged in pixelated bloodshed. Whatever the task, you'll want to keep it plugged in since a runtime of slightly more than five hours isn't great by global laptop standards.
MSI Stealth GS77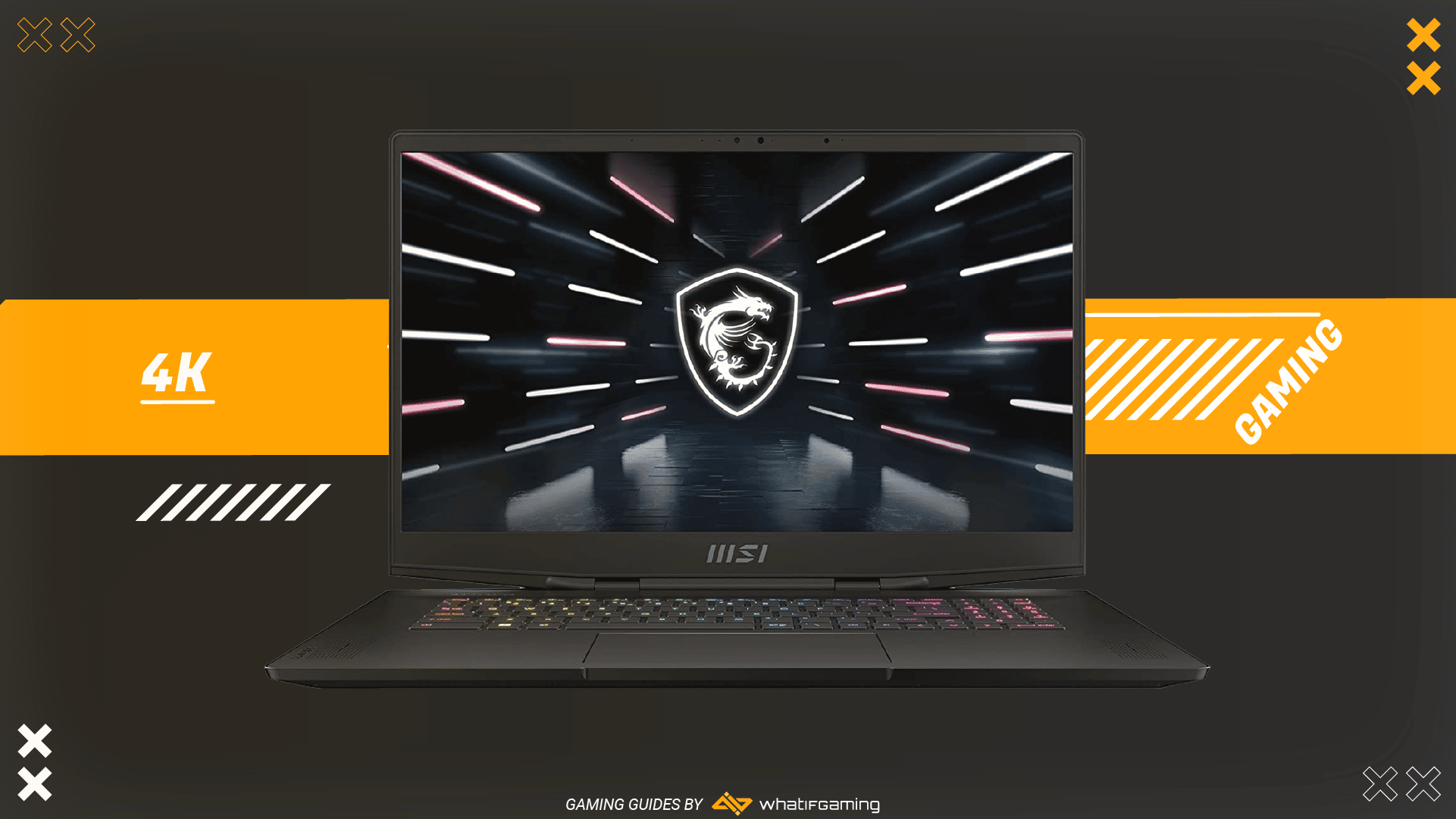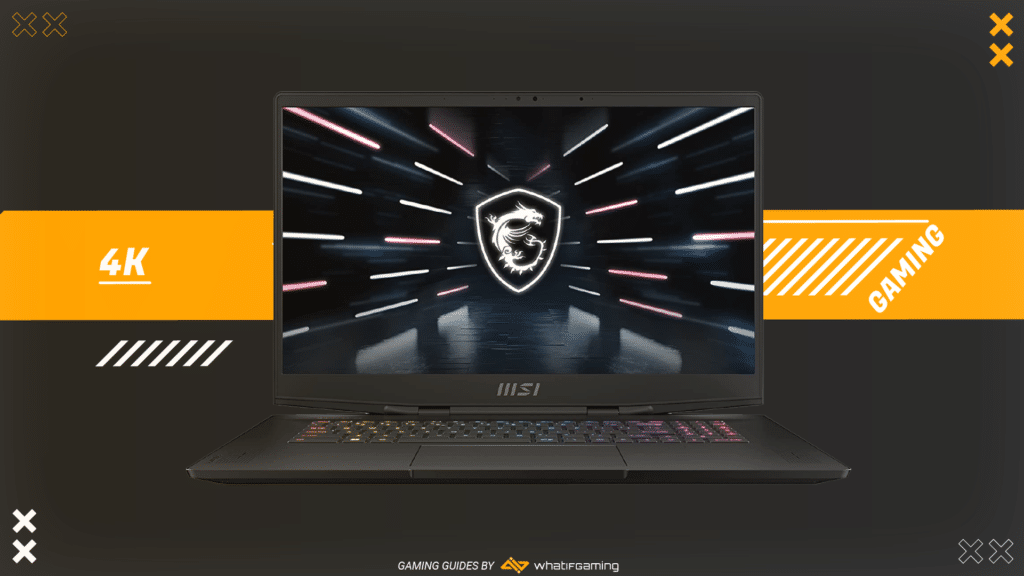 MSI Stealth GS77
CPU: Intel Core i9-12900H | GPU: NVidia GeForce RTX 3080 Ti | RAM: 32GB DDR5, 4800MHz | Screen size: 17.3", 120Hz | Storage: 1TB PCIe 4.0 SSD | Battery life: 6:00h
Pros:
Outstanding screen with excellent color coverage

Powerful core specs

Understated look with improved durability and ventilation
Cons:
Expensive, some keys are smaller than others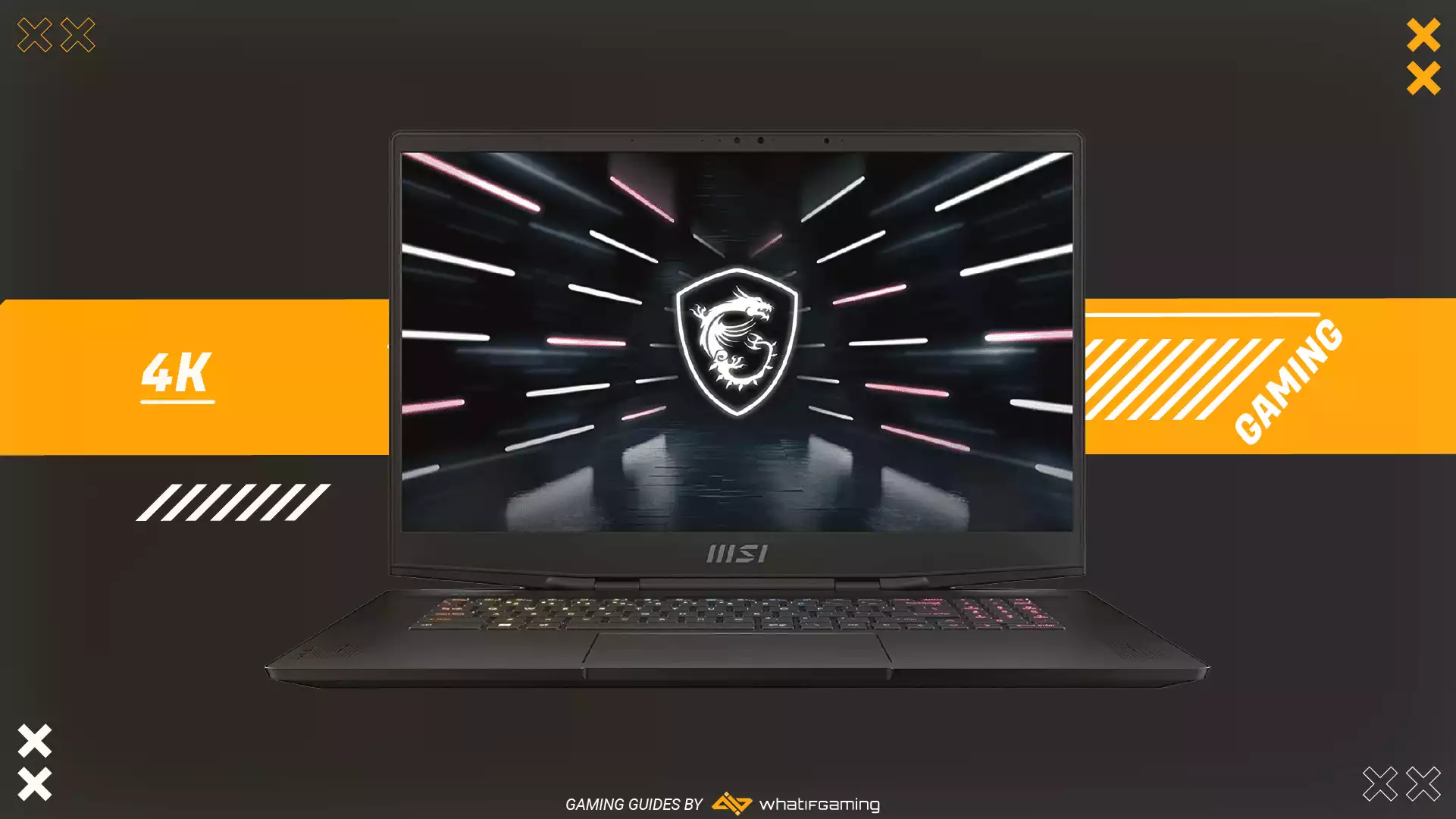 We featured the GS76 in last year's best 4K gaming laptop roundup, and its successor is even more impressive! It's built to take full advantage of the excellent display yet lives up to its name if you also want to take it to the office. A high price is its noteworthy drawback, with performance slightly lower than the Razer Blades coming in at a distant second.
Even though it's evident which laptop the GS77 is supposed to replace, much of its visual identity is unique. The newer model is noticeably larger and heavier, which we welcome since it's much more structurally sound than before. Several grilles are rearranged and expanded, so thermal dissipation is better too.
Speaking of rearrangements, the port layout is now noticeably less lopsided. The right side is reserved for connectivity, featuring an SD card reader and two USB-C ports. One of these doubles as fast charging, DisplayPort, and Thunderbolt 4. Two USB-A ports, a combo jack for your headset, and the camera shutter are on the left. The rear houses an HDMI 2.1 port, 2.5G Ethernet, and power.
The keyboard leaves a positive impression, but there's room for improvement. The keys are on the softer side and make barely any noise when pressed. Their per-key lighting is bright enough and doesn't bleed. The main part features regular-sized keys, but the Numpad, arrows, and F row are considerably smaller.
Less Stealth, More Grit
The screen ranks among the GS77's top features. It's a beautiful UHD display with colors vivid enough to do professional color work on. It encompasses the entirety of sRGB, almost 100% DCI-P3, and an impressive 88% Adobe RGB. At 450 nits, it's easily usable in bright conditions.
The processor & GPU are identical to the Razer Blade's. MSI put harsher restrictions on their power draw to help with thermals, so overall performance lags a few percentage points behind. Not that this will matter much, even for 4K gaming, since 3000-series GPUs can now take advantage of DLSS 3.0.
The storage and memory are easy to get to once you fight your way through an army of screws. The insides are covered with a factory seal, so be prepared to void the warranty if you want to upgrade some components manually. It's great that you can, but the fast SSD and 32GB of RAM should last for a while.
MSI has kept the GS76's large 99W battery. Since the 12900H draws more power than its predecessor, a slightly lower runtime being the obvious condsequence. Charging takes around 150 minutes, but you can do so through the Thunderbolt port if you left the charger at home.
Gigabyte AERO 16 YE5
GIGABYTE AERO 16 YE5
CPU: Intel Core i9-12900H | GPU: NVidia GeForce RTX 3080 Ti | RAM: 32GB DDR5, 4800MHz | Screen size: 17.3", 120Hz | Storage: 2TB PCIe 4.0 SSD | Battery life: 6:30h
Pros:
Fantastic OLED screen with excellent contrast

High-tier specs and lots of storage

Good keyboard, battery life, and price
Cons:
60Hz, loud and hot when going all out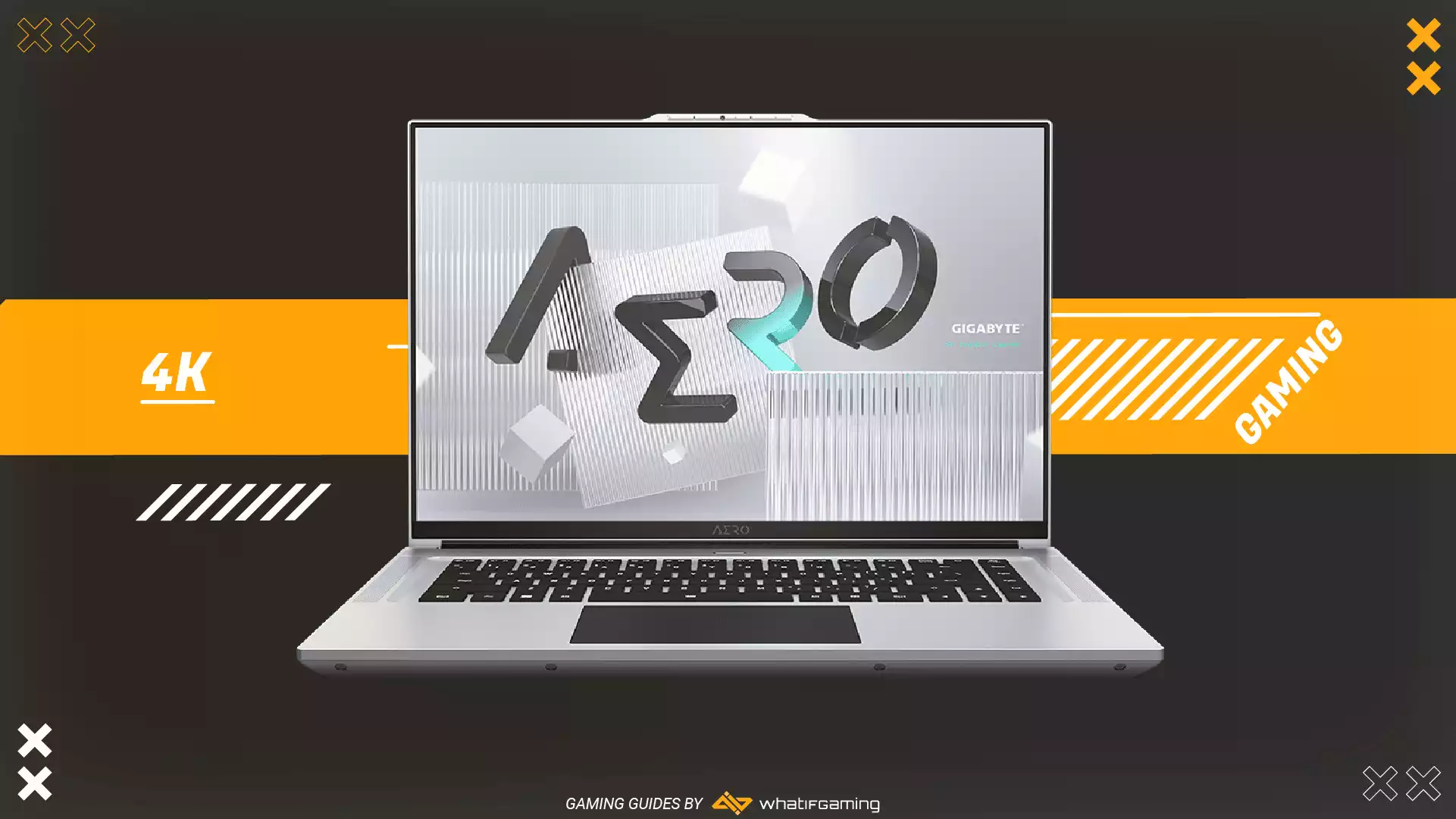 Want the power of our first two picks without the extreme price? The AERO 16 YE5 delivers! It's styled as a hybrid laptop, catering to hardcore gamers and creative types alike. We're absolutely in love with its OLED screen, which would be reason enough to pick one up. The palatable price, excellent specs, and overall build go a long way toward its high placement as well.
The YE5 is among the best-looking laptops we've seen in a while. It's mostly clad in attractive aluminum, with a tasteful light-up AERO logo in the back. The keyboard, bezels, and touchpad are all black, contrasting nicely with the laptop's overall theme. Even though it looks like a thin notebook, the YE5 is sturdy and almost as heavy as MSI's model.
Port selection is very slim, but there's a reason for that. The right side houses only two Thunderbolt 4 connections. Both have DisplayPort capabilities, and one even supports charging. An audio jack and a single USB 3.2 Gen 2 are on the left. The accessories include a hub that improves port selection with more video out options, 2.5G Ethernet, and another USB-A connection.
The keyboard makes it apparent that this is not a dedicated gaming laptop. It's chicklet rather than mechanical, with relatively shallow travel yet tactile actuation points. The Numpad is missing, while the F row is smaller. We found the typing experience enjoyable overall but wouldn't fault you for pairing the YE5 with a gaming keyboard. For the customizable RGB, if nothing else. The touchpad is responsive from corner to corner.
On to the most anticipated aspect of the YE5 – its OLED screen! It's exemplary from a quality standpoint, with a contrast ratio of more than 30,000:1, true blacks, and wonderful color coverage. It has the Pantone certification of color accuracy, meaning that the display is calibrated for professional color work without the need for manual correction.
Say Yes to the YE5
There's a catch, however. The display's 360-nit brightness is mediocre but shouldn't be problematic if you use it indoors. Other high-end displays have a 120Hz refresh rate, while this is only 60Hz. That's not a problem if you're only interested in visually stunning AAA gaming but may turn off users with more competitive needs.
There's not much to say about the CPU and GPU combo we haven't already discussed above. It will run any game at 4K flawlessly or render out complex scenes in no time. The YE5's implementation could be better, however. Specifically, the GPU has a 90W TGP with 15W more for boosting, which stifles performance somewhat.
Since this is partially a creator laptop, the roomy SSD doesn't come as a surprise. You can swap it or the 32GB of DDR5 RAM out if needed since access to the internals isn't convoluted. Battery life is OK for the hardware the YE5 packs, clocking in at around 6:30 hours of browsing and multimedia.
Loud fans and high thermals might give some users pause. You can lower both by engaging the silent profile in the Gigabyte Control Center if you don't mind a commensurate performance drop.
Alienware m17 R5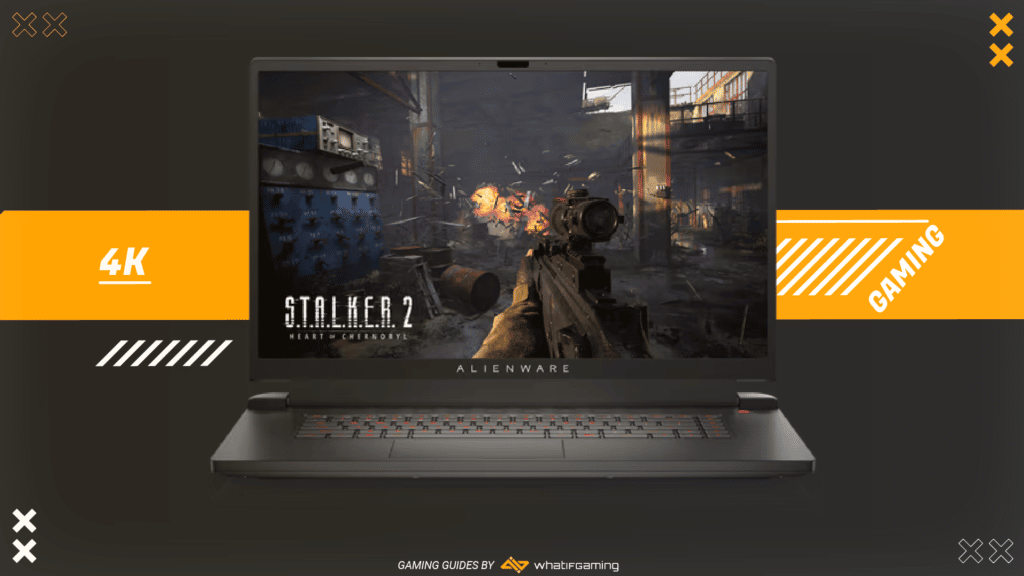 Alienware m17 R5
CPU: Ryzen 9 6900HX | GPU: AMD Radeon RX 6850M XT | RAM: 32GB DDR5, 4800MHz | Screen size: 17.3", 120Hz | Storage: 1TB PCIe 4.0 SSD | Battery life: 7:00h
Pros:
Excellent gaming keyboard

Screen has good color coverage and brightness

Balanced thermals and tolerable noise
Cons:
AMD hardware performs slightly worse than Intel's best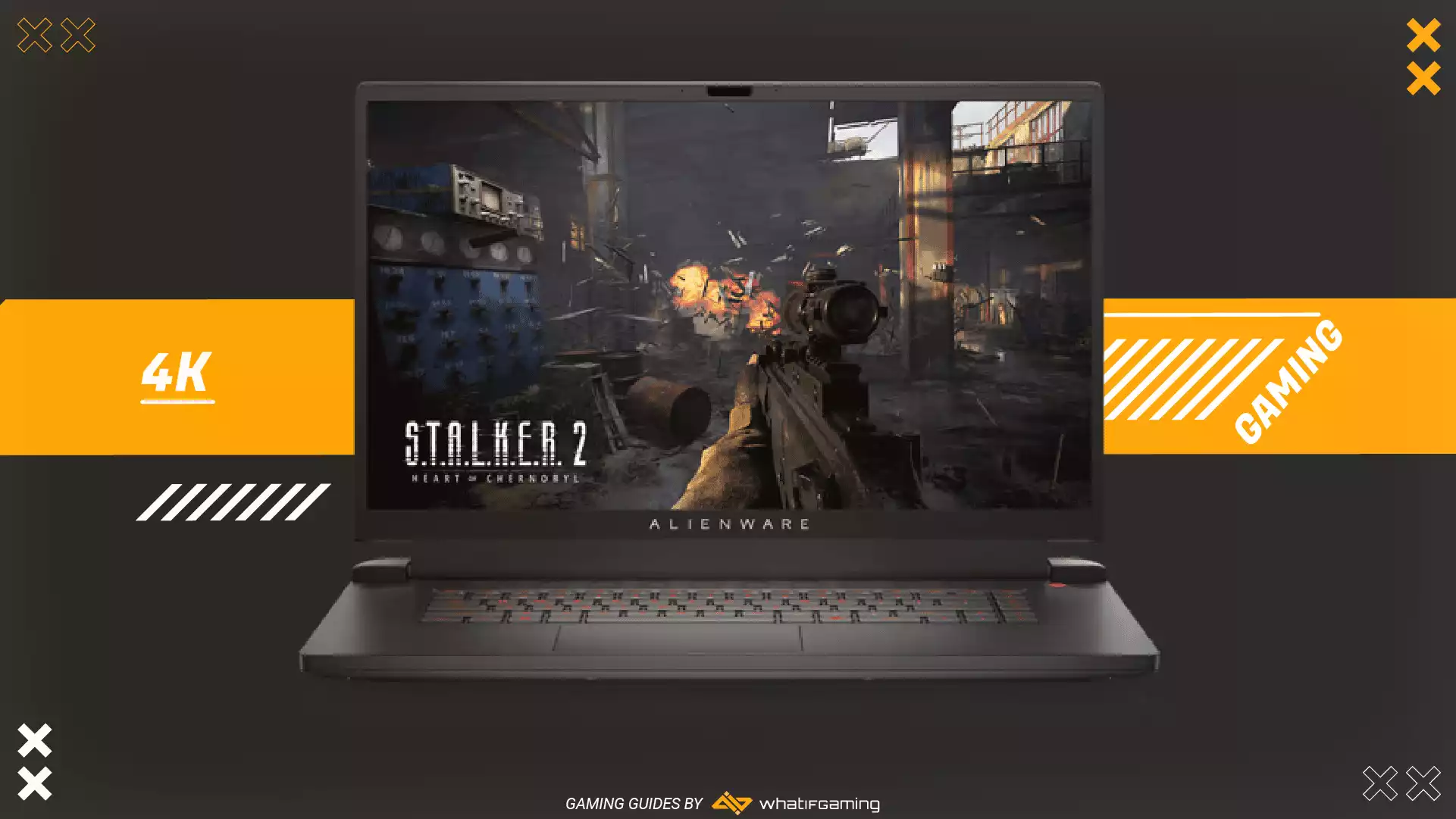 There are few all-AMD laptops out there, and that one would be featured in a best 4K gaming laptop article is practically unheard of. Dell decided it was time to change this and put out the m17 R5. It's not as advanced as its 12th-gen Intel competitors, but the price more than makes up for this. An exemplary screen, keyboard, and battery life make the deal even sweeter.
Alienware laptops have a pronounced gaming flair, and the newest one continues the tradition. The R5 similar to the R4 with the same trademark hexagonal vents and light-up alien head / power button. You can only get one in the matte-black dark side of the moon color scheme. We aren't complaining unless has to do with the amount of fingerprints regular use inevitably leaves behind.
The m17 R5 is another laptop that's sturdier and heavier than its predecessor. Dell also rearranged the ports, leaving only two 5Gbps USB-A ports on the right, while an audio combo jack and 2.5G Ethernet occupy the left. The back is the busiest, with another USB-A port, 10Gbps USB-C, HDMI, and the power jack. There are no Thunderbolt 4 or SD cards here.
Going for the 4K screen locks in most of your choices, but the Cherry MX keyboard is an optional choice we strongly encourage you to make. Not only does it make the laptop cheaper than the regular version for some reason, but it's wonderfully tactile and has a hair-trigger response. Perfect for on-the-go competitive gamers who don't want to lug their keyboard around.
Do take your trusty FPS mouse if you plan on playing remotely since the touchpad is average and inadequate for serious gaming.
An Alien with a Penchant for Red
Standing out in a list with so many excellent screens is challenging, but the M17 R5's display holds its own. The IPS panel has a 120MHz refresh rate and can display more than 100% of the sRGB color space. It's decently bright at 430 nits, further reinforcing the mobile gaming aspect. Interestingly, an alternative 480Hz 1080p version exists that puts even the fastest gaming monitors to shame.
AMD's finest GPU and CPU make up the meat & potatoes of this laptop's power. The combination is akin to an Intel i7-12700H and RTX 3080 graphics. On average, you're looking at a 10-15% framerate drop compared to our top picks. This increases further when you enable raytracing since the technology has yet to mature for Radeon cards.
The numbers aren't always in Intel's favor since a handful of optimized titles perform better on the m17 R5. The synergy between AMD components is understandably better and enables nearly instantaneous switching from the main GPU to the integrated graphics chip while you're not gaming. This also boosts battery life, which is markedly better than expected from a gaming laptop.
Only eight screws stand between you and the laptop's internals. The SSD and RAM are easy to augment and replace. Dell reworked the vapor chamber and vents, increasing the associated surface area and improving thermal efficiency. Moreover, the m17 R5's acoustics are tolerable, so there's no need to sacrifice frames for silence.
ASUS ROG Zephyrus S17
ASUS ROG Zephyrus S17
CPU: Intel Core i9-11900H | GPU: NVidia GeForce RTX 3080 | RAM: 32GB DDR4, 3200MHz | Screen size: 17.3", 120Hz | Storage: 3TB PCIe 4.0 SSD | Battery life: 7:30h
Pros:
Great performance for the money

Outstanding keyboard

Excellent audio & visual experience
Last year, ASUS pulled out all the stops in designing the ROG Zephyrus S17. It's a beastly laptop with everything cranked up to 11, from the dazzling display through crisp audio to hardware that puts many desktop PCs to shame. You might need to rebalance your yearly budget to purchase one, but that's currently the price one needs to pay for the best 4K gaming laptop or its competition.
Most hardware catering to gamers these days is instantly recognizable as such. It's therefore refreshing to see that the S17 could easily pass as a business laptop. It's sleek, black, and entirely clad in a mixture of aluminum & magnesium alloy that exudes class. It has thin bezels and weighs only a bit more than models with smaller screens.
Speaking of screens, the 4K display is stunning. It covers the entire SP-3 color gamut and is Pantone-calibrated out of the box. It's the kind of screen you could do professional color grading on and then jump into Genshin Impact to experience the game's cartoony style in its full beauty. Its refresh rate is a whopping 120Hz.
The audio is worth mentioning separately since it emanates from six speakers and is backed by Dolby Atmos. Prepare for an aural feast, whether you're just chilling or hacking monsters to bits to Doom's heart-pumping soundtrack.
We love the S17's advanced optical-mechanical keyboard. It's clicky and individually backlit. You get the entire F row & Numpad, albeit in a weird layout. There's also a volume roller you can easily reconfigure. The keys have pronounced travel and feel weighty when pressed. Best of all, the keyboard automatically tilts five degrees when you lift the lid.
Checking the sides out reveals a modern smattering of ports. Two of them are USB-C capable of supporting external monitors or charging other devices. One even has Thunderbolt functionality. Three more USBs are of the 3.2 Gen2 A variety. You also get HDMI 2.0, Gigabit Ethernet, and an SD card reader. WiFi 6 and Bluetooth 5.2 round out the networking.
Still in the Running
One look at the S17's specs is enough to tell you why the laptop is so expensive. Everything is just short of being state-of-the-art, from the i9 Tiger Lake CPU to the RTX 3080 that can crush any game you throw at it. There's also 32GB of RAM that you can upgrade by changing out the 16GB that isn't soldered to the motherboard. Games and applications open up instantly thanks to a PCIe 4.0-capable SSD. It's a 3TB unit, so having access to all your favorites is a given.
Such a setup is bound to radiate a lot of heat, but the S17 manages thermals admirably. The keyboard area doesn't get uncomfortably hot, and lifting it ensures the fans underneath get enough breathing room. They're audible but not to the point where the noise would disturb your gaming sessions.
MSI GE66 Raider
MSI GE66 Raider
CPU: Intel Core i9-11980HK | GPU: NVidia GeForce RTX 3080 | RAM: 32GB DDR4, 3200MHz | Screen size: 15.6", 120Hz | Storage: 2TB PCIe 4.0 SSD | Battery life: Not specified
Pros:
Decent specs despite its age

Vibrant display

Attractive aesthetic rich in RGB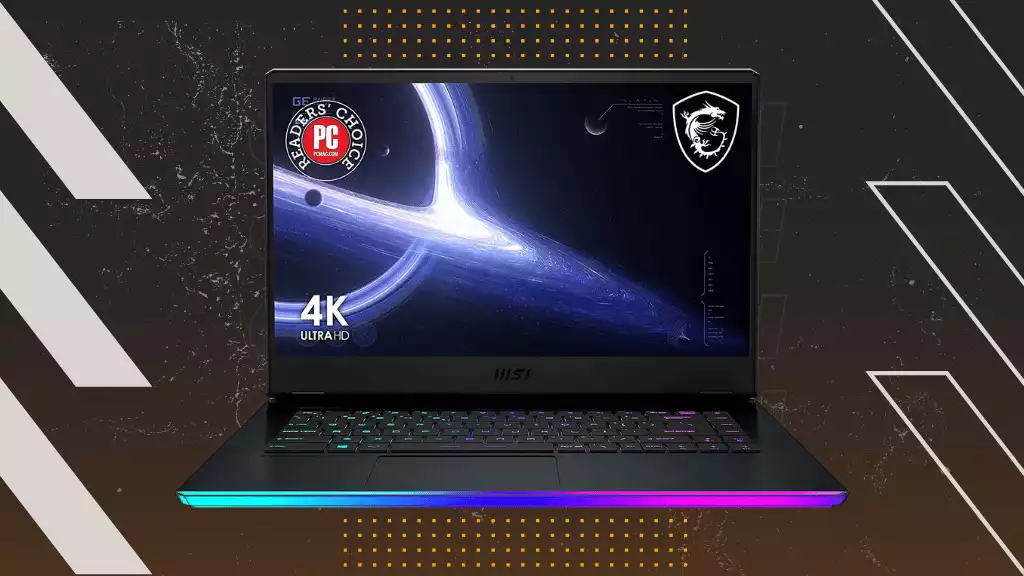 MSI has yet another portable powerhouse if you're interested in great performance while not paying the cutting-edge hardware premium. You're making only a few concessions by purchasing the G66 Raider instead of the Stealth, ones which you won't feel when gaming for a while. Get a headset, though, since the onboard audio is just OK and likely to be drowned out by the fans.
This is the best 4K gaming laptop in the looks department. If you love a grand display of RGB, that is. It's over five pounds in weight and feels as robust as MSI's other offering. Take special note of the sturdy hinges that keep the screen firmly in place. Its top and bottom bezels are pronounced, but the sides are barely there.
A thick bar under the trackpad lights up in dazzling RGB and is impossible to miss. You can configure both it and the per-key lighting in great detail. The keyboard isn't cramped, but it lacks a Numpad due to the smaller size. Typing on the GE66 Raider is pleasant, especially for productivity. It's more similar to office than gaming laptops since the keys are shallow. The trackpad is small yet responsive. Not that it matters since you'll likely be using a real mouse anyway.
There's no shortage of current ports on the GE66 Raider. Starting from the back, you've got HDMI 2.1, DisplayPort 1.4, Gigabit Ethernet, and Thunderbolt 4. The sides offer another USB-C and three USB 3.2 Gen1 Type-A ports along with the combo audio jack & SD card reader. The latter can achieve decent transfer speeds, as can the class-leading 2TB SSD occupying one of two storage slots.
Good for Much More Than Raiding
The GE66 Raider's i9-11980HK CPU is among last generation's top performing CPUs. The non-Ti version of the RTX 3080 is half a tier down from the greats, resulting in a handful of lost frames DLSS improvements will make up for. 11th-gen Intel chips are still great for productivity and multithreaded performance, so expect the laptop to do just as well when it's time to get serious.
The screen is a brilliant 4K IPS panel with a refresh rate of 120 Hz. Its colors are vivid, and both the contrast & response times are excellent. MSI nailed the viewing angles, meaning you and a loved one can take a show in with crystal clarity and get the same awesome experience.
That takes us to the GE66 Raider's only questionable design aspect – the cooling. It's light on the vents, with some on the sides and a more substantial set on the bottom. That's enough to keep the components inside from reaching dangerous levels. However, the keyboard still gets hot in places after prolonged gaming. The fans approach 50dB at max speed, which you'll definitely want to mitigate.