Specs:

Type: 360mm AIO
Fan RPM: 0 – 2.000
Fan CFM: 75

Specs:

Type: 280mm AIO
Fan RPM: 200 – 1.900
Fan CFM: 69

Specs:

Type: Air cooler
Fan RPM: 300 – 1.500
Fan CFM: 82

Specs:

Type: 360mm AIO
Fan RPM: 500 – 2.250
Fan CFM: 86

Specs:

Type: 240mm AIO
Fan RPM: 1,500
Fan CFM: 52

Specs:

Type: Air cooler
Fan RPM: 500 - 1,850
Fan CFM: 69

Specs:

Type: Air cooler
Fan RPM: 1,500
Fan CFM: 66
Ryzen 7000-series processors have successfully kicked off the AM5 era, ushering in DDR5, PCIe 5.0, and generous generational improvements over Zen3. AMD made a lot of changes to the new architecture, like shifting to LGA and redesigning how the new chips approach thermal throttling. Worry not, because we've assembled the best AM5 coolers to keep Team Red's finest in check!
Users migrating from AM4 might not need to buy a replacement since the installation procedure and layout remain the same. Even so, the newer CPUs behave differently and will benefit from an upgrade, especially if you're still holding on to one of AMD's stock coolers.
Excellent cooler choices abound, doubly so since AIOs and air coolers will both find their place on the new platform. We've decided to showcase several of each type and include quick alternative recommendations for all our picks.
Corsair iCUE H150i Elite Capellix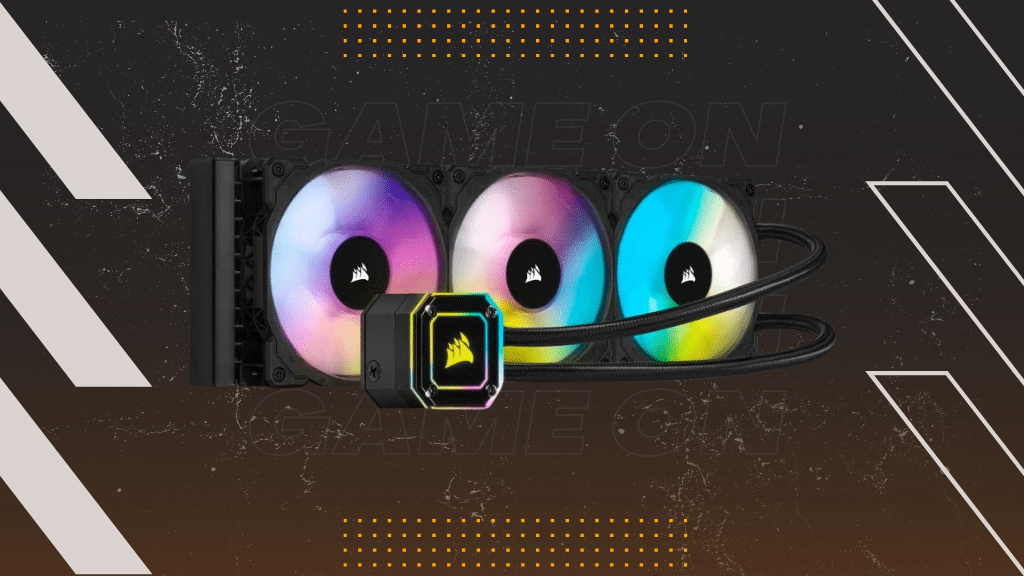 Corsair iCUE H150i Elite Capellix
Type: 360mm AIO | Fan RPM: 0-2,000 | Fan CFM: 75 | Tube length: 400mm | Has RGB: Yes
Pros:
Outstanding cooling performance

The finest AIO RGB integration to date

Versatile and user-friendly companion software
Cons:
Expensive

Fans are loud at 100%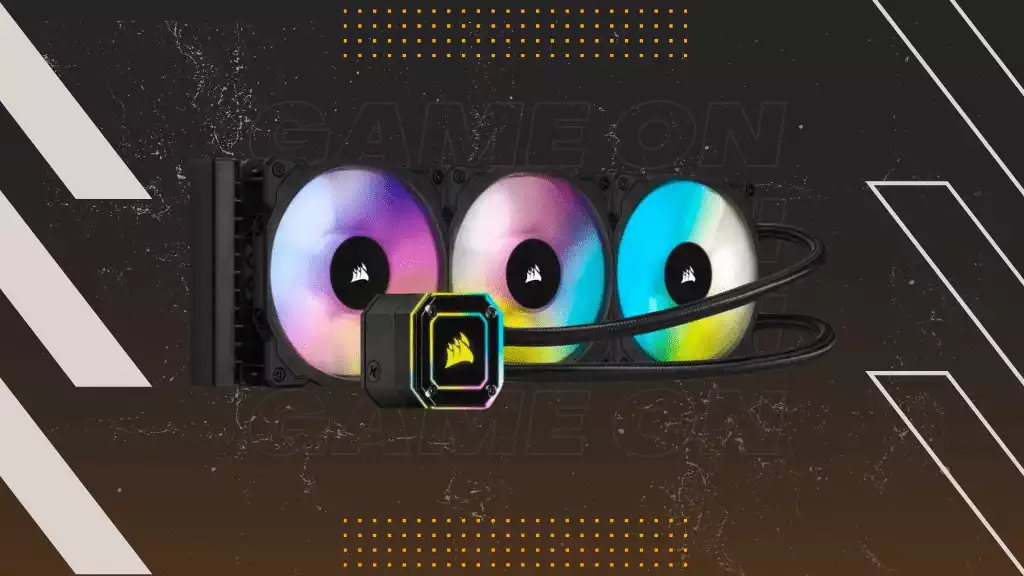 Want to comfortably cool or even overclock any AM5 processor while giving your case a massive bling boost? Corsair's Capellix-endowed H150i is the perfect solution.
It combines state-of-the-art lighting technology with some of the most competent cooling you can invest in without going for a custom water loop. Getting one won't be cheap, but it's to be expected from the best CPU cooler for AM5.
Alternative: NZXT's Kraken X73 or Z73 if you want to go all out with an integrated pump head display.
When the lights are off, the H150i looks rather conventional. Its base is cube-shaped with chamfered edges that make it look octagonal. The copper contact plate is finely milled and slightly convex for the pre-applied thermal paste to fit your CPU's integrated heat spreader better.
The pump's top features a cap with the Corsair logo. You get two varieties – a dark one with a neon-like glow, and an almost entirely transparent one that showcases the numerous lights inside. They're Corsair's Capellix, which you might already be fond of if you've ever had Dominator Platinum RAM.
The proprietary LEDs under the Capellix name differ from the competition since they take up only a tenth of a conventional diode's area. Even so, they manage to shine brighter while consuming only half the power. Corsair packed more than 30 of them on the pump head and eight per fan, giving you ample opportunity to play with colors and effects.
Long flexible tubing leads to the standard-sized radiator, making positioning easier regardless of your mounting location preferences.
The radiator accommodates three high-quality ML 120 RGB fans. They can stir up a storm at 2,400 RPM, delivering a respectable 75 cubic feet per minute of air each. Coupled with high static pressure, they can maintain excellent cooling even in cramped cases.
Stellar Cooling Meets Lighting Galore
Unlike other coolers, the H150i doesn't work with motherboards' lighting sync solutions. You get a Commander Core to compensate. The Core is a controller hub for up to six Corsair RGB fans, providing power, lighting, and fan curve adjustment through iCUE.
Corsair lovers know that iCUE offers intricate color management, but it does so much more for AIO owners. You get a complete system overview and monitoring options. More importantly, you can tailor the H150i's behavior to suit the situation. It has a zero RPM mode for idling CPUs and provides optimum results in Balanced Mode.
Users interested in overclocking will want to try the Extreme Mode. It ramps the fans up to 100% and delivers better cooling than any 360 AIO alternative. The only catch is that the fans get quite loud when maxed, so you'll either want to tone it down or invest in a good headset.
Arctic Liquid Freezer II 280 A-RGB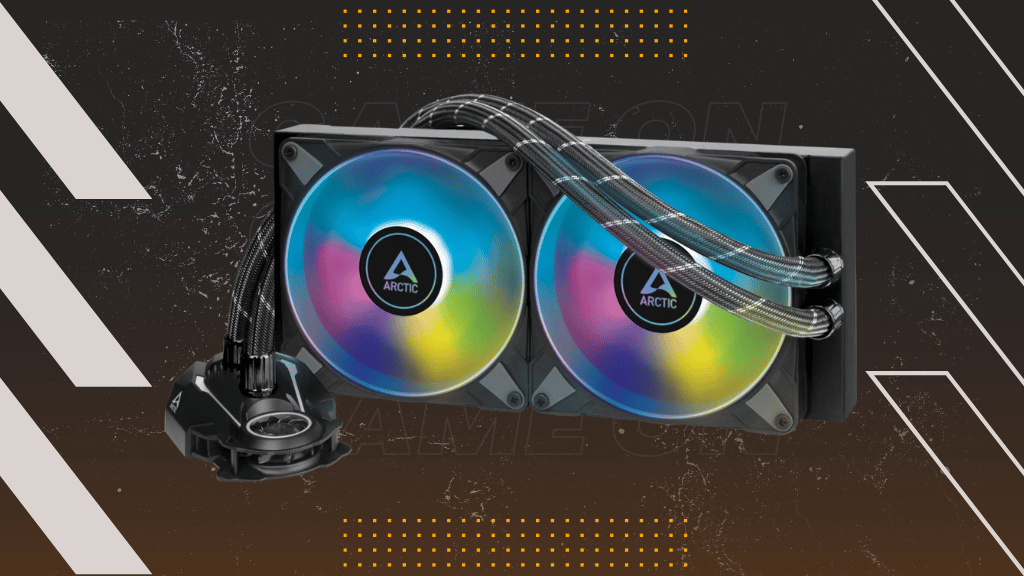 ARCTIC Liquid Freezer II 280 RGB
Type: 280mm AIO | Fan RPM: 200-1,900 | Fan CFM: 69 | Tube length: 450mm | Has RGB: Yes
Pros:
Excellent value for the money

Easy to install and connect

Attractive RGB
If you've kept up with our previous CPU cooler articles, you know we're fond of the Liquid Freezer II for its mix of outstanding performance and excellent pricing.
A lack of RGB was all that kept the original from achieving cult status, which Arctic has rectified in the meantime. All the novelties that made the original great are still present, and the lighting has no impact on its efficiency.
Alternative: Lian Li Galahad AIO 240. A smaller, similarly-priced AIO that looks & performs just as well.
It's no secret that a small number of part manufacturers greatly influence the AIO world. Not wanting to be bound by such constraints, Arctic decided to develop everything from the pump to the fans in-house, with admirable results to boot.
Some people might not like the pump head's design, but its efficiency is indisputable. It's thin, broad, and looks funny, all so it can house a third fan. That 40mm unit is there to blow air onto the VRMs. Most high-end AM5 motherboards won't benefit much from this, but it's a genuine boon for cheaper mobos that might struggle.
AIO radiators are usually nondescript, but the Liquid Freezer's is special. It's a third thicker than the usual 27mm and has a reduced fins per inch count to compensate. That way, you're getting considerably more surface area for heat to accumulate on while not taxing the fans more when it's time to blow it away.
A Dash of Color In Your Freezer
The fans used here are RGB versions of the popular P14. A wide RPM range means they can be silent during downtime while still delivering 69 CFM apiece when needed. The LEDs behind their milky blades are the AIO's only light source. They glow evenly and add some much-needed visual interest to the ensemble.
PC building novices and pros alike will find that installing the Liquid Freezer is a cinch. Much has already been done for you since the fans arrive screwed onto the radiator. Their power and lighting cables follow the sleeved tubing down to the pump head, so you only have to plug two wires into their corresponding headers.
Do note that using the AMD offset holes during installation will provide the best cooling results. As the name implies, these offset the cooler to make better contact with AMD CPUs. It initially worked for Zen2 and Zen3 CPUs, and now you get the same benefit on AM5.
The Liquid Freezer trails the H150i in efficiency, which isn't surprising given the fan and price difference. It's still good enough to keep the high-end Zen4 chips in check without breaking a sweat. It's slightly quieter at 100% fan speed, with noise levels reaching a tolerable 40dB at half speed.
Routing the tubes can be challenging due to fitting placement. Unlike most designs where the tubes exit from the pump head's sides, here they enter from the front perpendicularly.
Noctua NH-U14S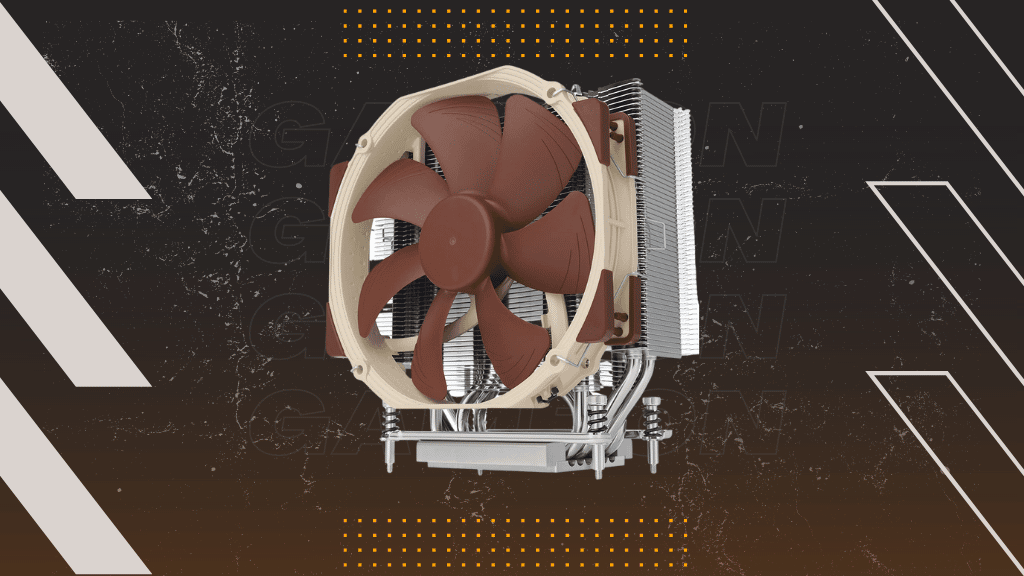 Noctua NH-U14S
Type: Air cooler | Fan RPM: 300 – 1.500 | Fan CFM: 82 | Has RGB: No
Pros:
Exceptional build quality

Quiet operation

Easy installation
Cons:
Might have clearance issues on some motherboards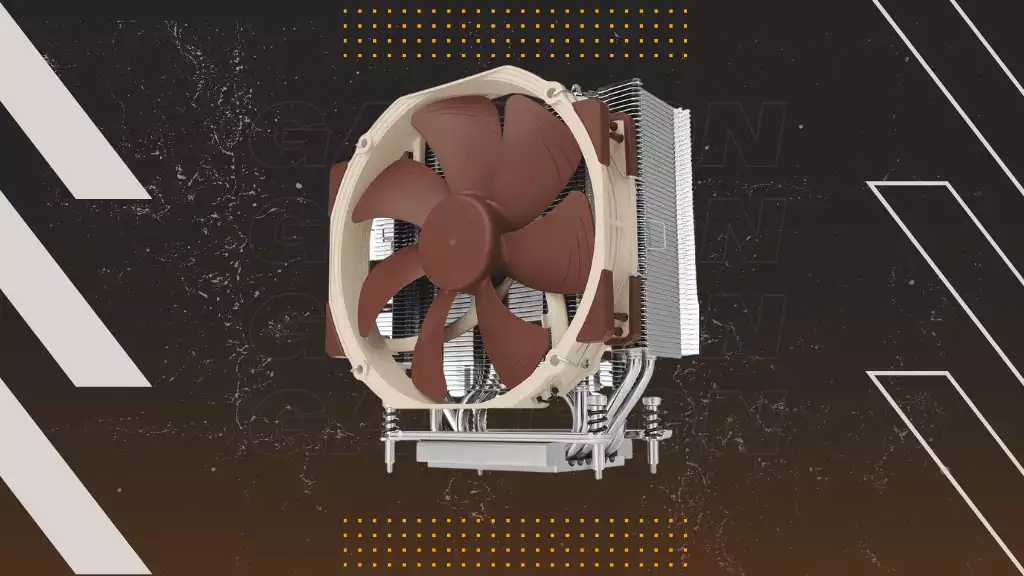 Ten years in PC building is akin to thousands in other areas, and that's almost as long as the NH-U14S has been around & relevant.
Noctua's winning formula was to slap one of the best fans ever onto a capable heatsink engineered with the company's acclaimed attention to detail. The result is a premium air cooler that's not overly expensive, fits most cases, and performs on par with 240mm AIOs.
Alternative: It would be impossible to ignore the legendary NH-D15 when discussing the best AM5 coolers. We just went with the NH-U14S since it's cheaper and takes up less space.
Some people might not like the brown & beige color scheme of their fans, but no one who knows anything about PC cooling will mistake a Noctua for anything else. You can go with a stealthy version if you opt for the NH-D15 instead, but its smaller sibling still proudly bears the company colors.
Build quality trumps aesthetics, and here Noctua is untouchable. The aluminum fin stack is a great example of several small details converging to produce something exceptional. The fins extend outward on the sides and get shorter at the bottom, allowing for precise fan placement and letting the heatpipes reach the stack.
A top view of the heatsink shows how it's thinner in the middle, with several saw teeth on each side and a deeper V notched into the middle. Air exiting from the fans has some room to pick up speed and becomes turbulent before entering the stack. Its sides also close off to funnel air directly through.
One Step from Immortality
The base and heatpipes are nickel-plated copper with an attractive mirror finish & excellent soldering. A cross plate and spring-loaded screws are part of the assembly & speed up the installation. While they are initially clustered together, the heatpipes quickly find their way upward to minimize contact.
The metal bits are only one part of the equation. A good fan is crucial for any CPU cooler, and Noctua supplies one of the finest. The box contains an NF-A15 unit, the same 150mm fan present on the NH-D15. Here you only get one but can purchase an extra and mount it in the back.
The fan's stats are impressive. It ranges from 300 to 1,500 RPM, which you can limit to 1,200 if you use the accompanying low-noise adapter. Allowing it to run free nets you a respectable 82 CFM, which you should take advantage of since noise generation isn't an issue.
Mounting the NH-U14S is straightforward, especially since nothing has changed since the AM4 days. Things are even easier now since all AM5 mobos come with preinstalled backplates. That leaves mounting the AMD brackets onto standoffs & screwing them in, followed by heatsink and fan placement.
The article we linked above demonstrates what an NH-U14S can do when paired with the Ryzen 9 7950X. While the CPU does reach the 95°C it's designed to stay on, the cooler lets it maintain max boost frequencies across all cores even at 40% RPM. Conversely, a higher RPM when gaming sees temperatures in the 70s and 80s.
DeepCool LS720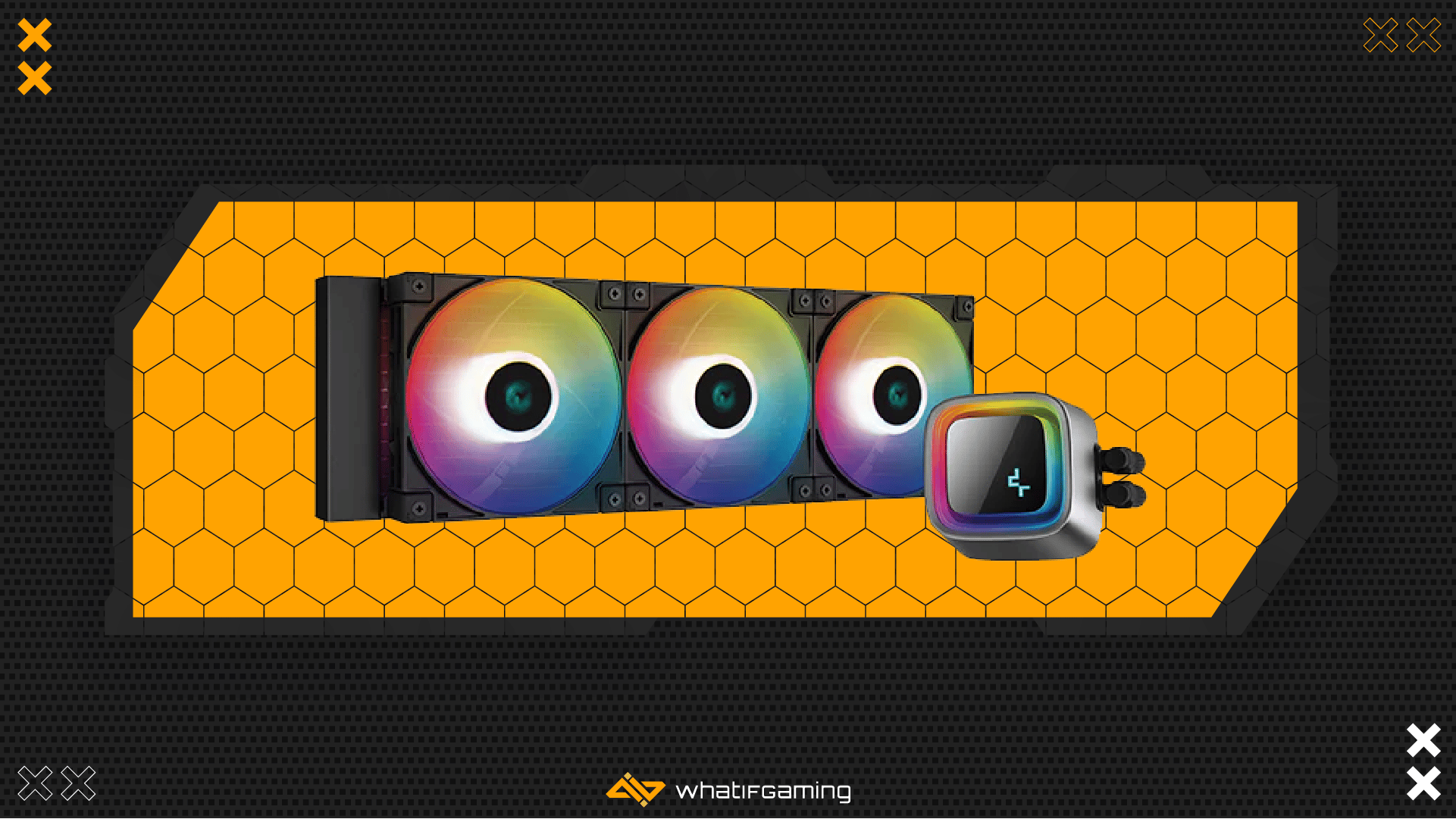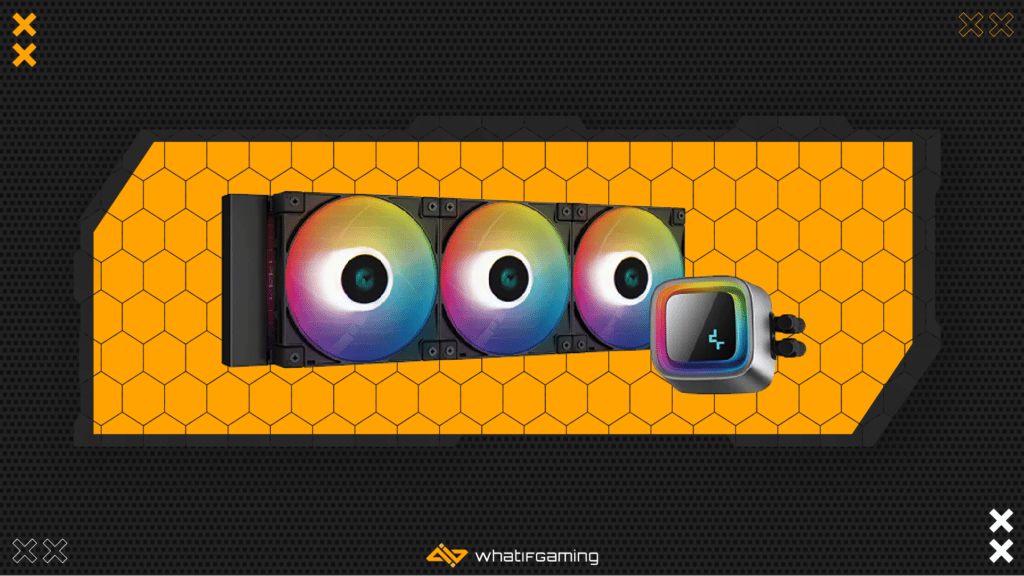 DeepCool LS720
Type: 360mm AIO | Fan RPM: 500-2,250 | Fan CFM: 86 | Tube length: 400mm | Has RGB: Yes
Pros:
Good balance of performance and value

Easy to install

Excellent RGB implementation

Arctic seems to have set off a trend in AIO innovation our next recommendation follows with more modesty. The LS720 from DeepCool is a 360mm AIO that seeks to minimize cable clutter and speed the installation up without compromising effectiveness. Stunning RGB for those who care and a price lower than the H150i's make this cooler doubly attractive.
Alternative: Since we're talking about AIOs that appeared on the market recently, you'll want to take a look at Alphacool's affordable line of Core Ocean T38 models. Specifically, the 280mm version.
We're glad manufacturers are moving away from Asetek's boring cylinder pumps in their contemporary designs. DeepCool went with a metallic rounded square shape instead. A mirror-finished cap on top looks nice during the day, while the octagonal contact plate is finished superbly.
The radiator appears standard at first glance since it's neither larger nor thicker than the majority of 360mm radiators. However, measuring the fin layout reveals it is 3-4 fins per inch denser than usual. That means more surface area to radiate heat from and requires stronger fans to do so.
DeepCool steps up with fans from the new FC120 lines. They're more potent than the AK620's spinners, maxing out at 86 CFM with a 350 higher RPM to boot. This is despite their transparent blades and their excellent diffusion properties.
A Successful Combo
Capellix is in its own league, but the LS720's implementation comes close. We're particularly fond of the strong lighting that comes from the pump head's two zones. The company logo glows its telltale teal, which may or may not fit with the rest of your scheme. DeepCool provides no software for effect customization, so your motherboard will have to do.
Installing the LS720 onto an AM5 motherboard is painless due to two factors. Threaded metal standoffs make the first steps easier since you don't need to hold onto the bracket and screws anymore. Additionally, the fans' RGB and power connections are daisy-chained, leaving you with a single connector for both that visibly reduces clutter.
The LS720 is in third place since it can't match the H150i's raw cooling output. It's not far behind, though, averaging 2-3 degrees more when you aren't pushing the CPU to its thermal maximum. Loudness is the only issue we're aware of. Noise exceeds 40dB at 75% while letting the fans loose will bring you over 50.
Be quiet! Pure Loop 240mm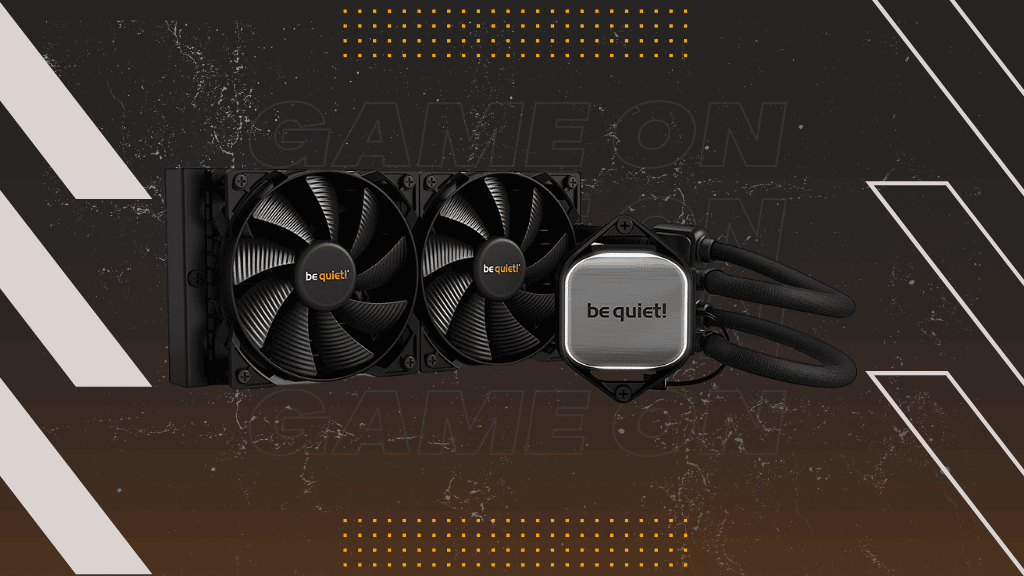 be quiet! Pure Loop 240mm
Type: 240mm AIO | Fan RPM: 1,500 | Fan CFM: 52 | Tube length: 400mm | Has RGB: No, white light
Pros:
Great efficiency for a sub-$100 AIO

External pump & long flexible tubing

Silent operation
Cons:
Thermal paste enough for a single application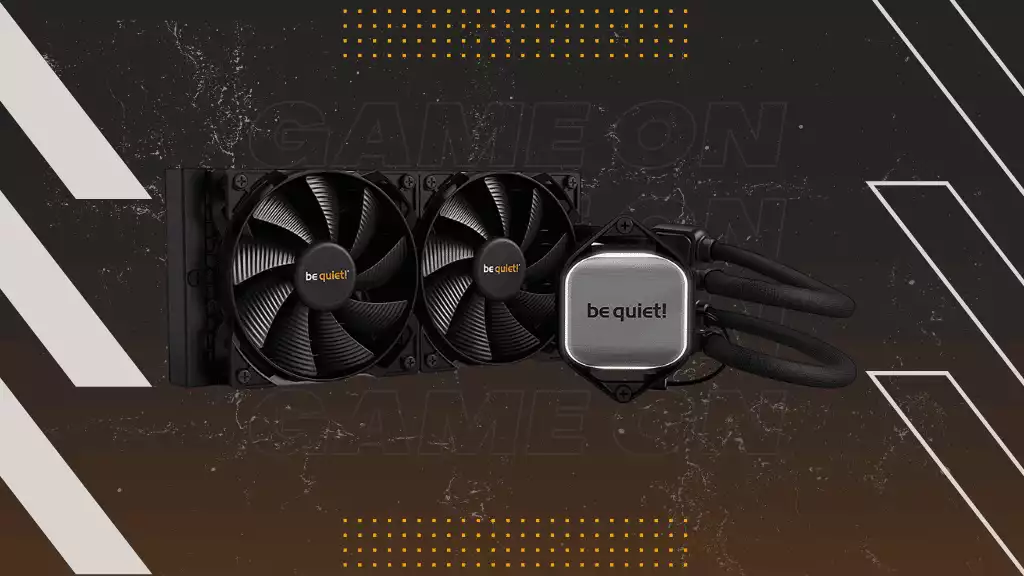 Our final AIO recommendation will set you back less than $100 while putting hot-headed 7000-series chips in their place!
The Pure Loop is among the best AM5 coolers for users who care more about performance and good RAM clearance than flash. It lives up to the company name, looks elegant, and comes with its fair share of unique features.
Alternative: CoolerMaster's MasterLiquid ML240L V2 RGB. A new take on an old design, this 240mm AIO is even cheaper than the Pure Loop yet keeps the RGB goodness.
Some Zen4 motherboards are cramped around the CPU area, making mounting difficult and RAM compatibility questionable. The Pure Loop gets around this with one of the smallest and thinnest "pump heads" on the market. We put the quotation marks there because of the pump's placement, which we'll get to shortly.
The octagonal contact plate has a mildly convex curvature for better HIS adherence. Its top has a brushed silver plate with the company logo surrounded by a stylish white light. It might not be Capellix-grade bling, but the glow it gives off looks classy.
So, where's the pump? You'll find it strapped to the tubing from two sides, closer to the radiator than the contact plate. The design carries several advantages – the pump can be larger while producing less noise and vibration. It's also possible to decouple it from the tubing and use both in a custom water loop.
Bubbles Be Gone!
An accessible refill port distinguishes the otherwise standard radiator. Rather than threaten buyers with warranty violations, be quiet! wants you to top the coolant off after a while.
Hands-on maintenance like this prevents bubbling caused by liquid evaporation and keeps efficiency at its peak. You get a sizeable bottle of cooling liquid to that end. If only the tube of thermal paste were as generous.
If the two 120mm fans look familiar, it's because they're Pure Wings 2 you might have encountered on a range of air coolers. Their throughput is just OK at 52 CFM, but the rib-like waves making up their blades help agitate air before pushing it through the radiator.
Be quiet! took several steps to help with the installation. On the one hand, the manual is lengthy and contains lots of diagrams. On the other, the tubing is long and among the most malleable we've seen, letting you mount the AIO in your case's front.
The Pure Loop is an excellent investment since it performs on par with the most expensive air coolers while keeping pace with some 280mm rivals. It's the AIO to turn to if you plan on pushing the fans since they don't get louder than 35dB at 100%.
DeepCool AK620
DeepCool AK620
Type: Air cooler | Fan RPM: 500 – 1.850 | Fan CFM: 69 | Has RGB: No
Pros:
Excellent value for the money

Decent case and RAM compatibility

Easy to install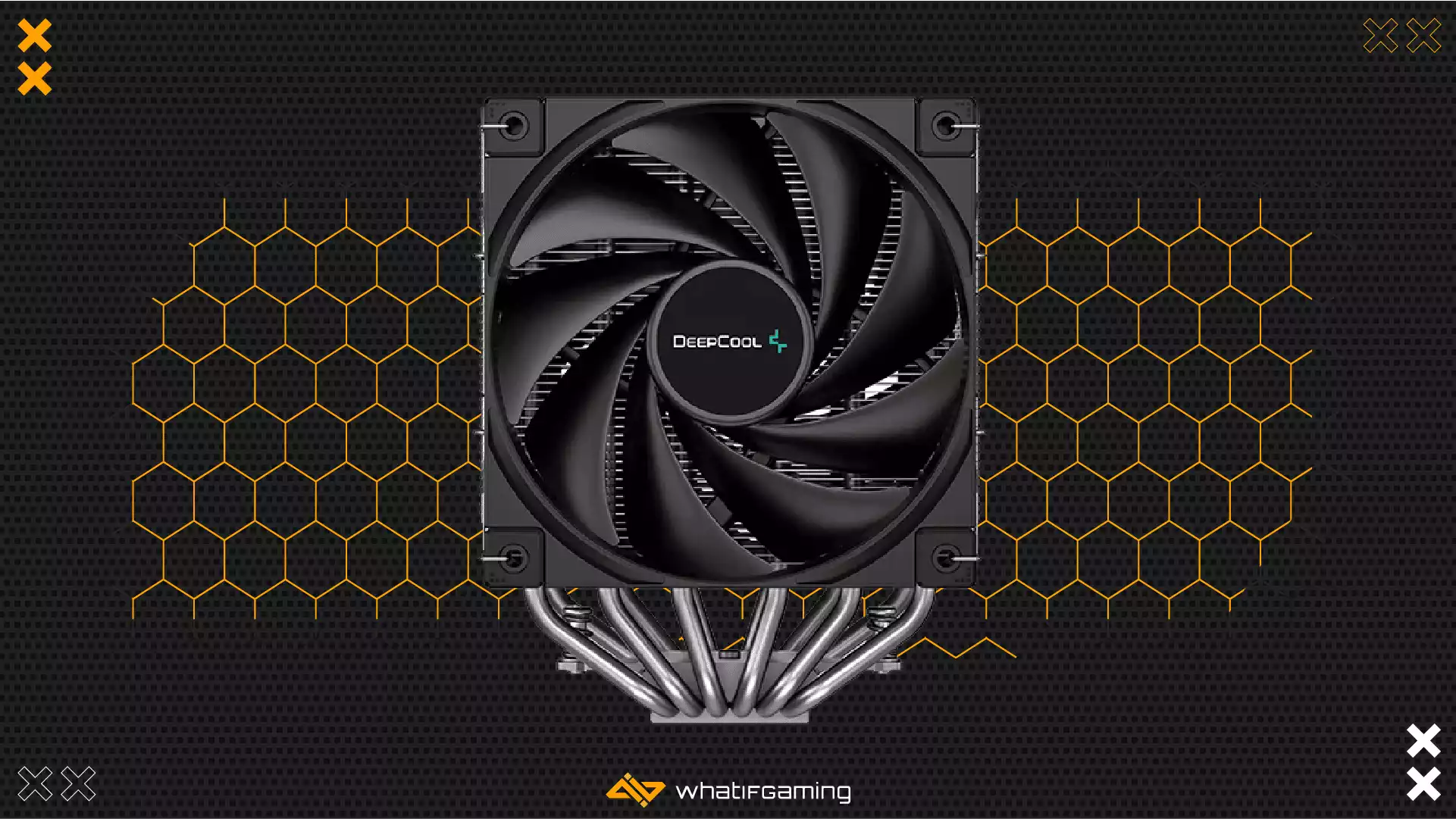 Don't think we're stuck in the past just because most of our best AM5 coolers have already stood the test of time! These final two contenders were released recently and are sure to shake up the mid-range and budget markets thoroughly.
Let's start with DeepCool's AK620. It's a cooler hovering around the $50 mark that does almost as well as a Dark Rock Pro 4 or Noctua NH-D15. DeepCool ditched most superfluous frills some gamers fawn over, leaving you with a top performer that requires a modest investment.
Alternative: Scythe Fuma 2. For $15 extra, you get another complete cooler that can almost duke it out with the greats and is kind to tall RAM.
The designers cleverly endowed the AK620 with an industrial look that requires little extravagance. The towers' plastic caps are the only bits one could categorize as such. They hide the heatpipe caps while adding visual interest through a square pattern and a minimalistic teal DeepCool logo.
The heatsinks underneath each hold 49 aluminum fins. They are cut short towards the bottom to better accommodate CPU sockets. DeepCool likes to play with varying fin lengths since that's the secret behind the checkerboard effect seen in the back.
So Much for Very Little
The front of the fins has no special markings or protrusions other than those used to mount the fans via wire clips. These are newly-developed FK120 models that go in the front and middle, with room for a third in the back you can get separately. Their RPM bottoms out at 500, so more noise is likely. However, the max 1,850 rotations produce a CFM of 69. Nice!
There's little difference between the baseplate here and on the $25 more expensive NH-U14S. The contact plate is polished to a mirror sheen and thick enough to support the cooler's six heatpipes.
These are plated in nickel and fan out from the base to spread the heat around more efficiently. While thick, the baseplate itself doesn't have the ridges necessary to help out as a secondary heatsink.
No mystery surrounds the AK620's installation process. You'll have to scan a QR code to access the manual or can rely on previous experience to get the job done in 10-15 minutes.
The manufacturer claims 43mm of RAM clearance, which ought to work with most kits. Even if yours is taller, you can raise the front fan and make it work with a slight performance penalty.
The AK620 punches above its weight class in terms of raw cooling prowess. It won't be far behind Noctua's finest and can keep pace with most 240mm liquid cooling solutions. Noticeable noise is the only downside since a fully-engaged AK620 blasts out more than 40dB. Nothing a good headset wouldn't cover up, though.
Thermalright Peerless Assassin 120 SE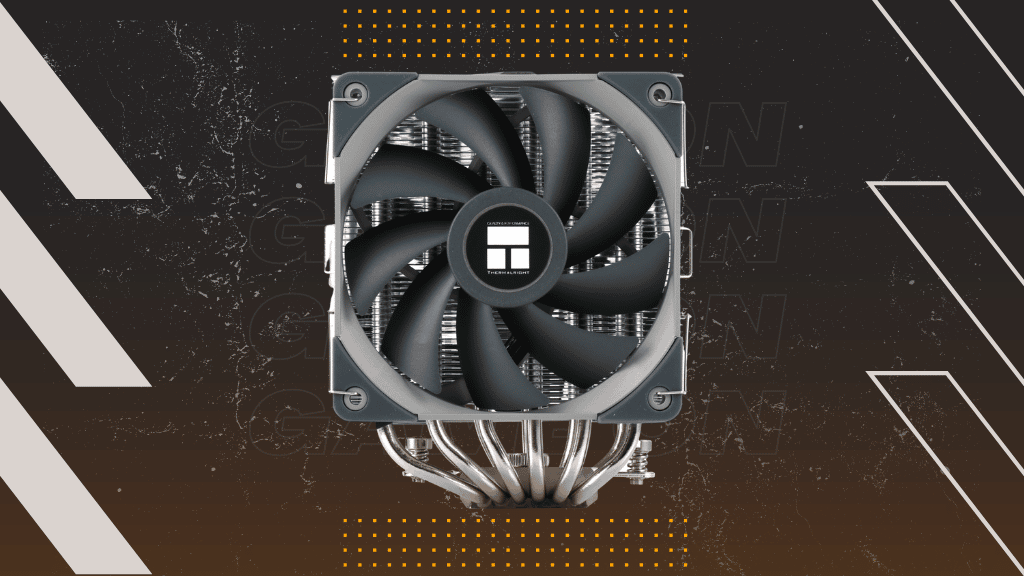 Thermalright Peerless Assassin 120 SE
Type: Air cooler | Fan RPM: 1,500 | Fan CFM: 66 | Has RGB: Yes
Pros:
World-class price-to-performance ratio

On par with more expensive coolers when paired with low and mid-tier CPUs

Lots of color and lighting options
Cons:
RAM clearance could be better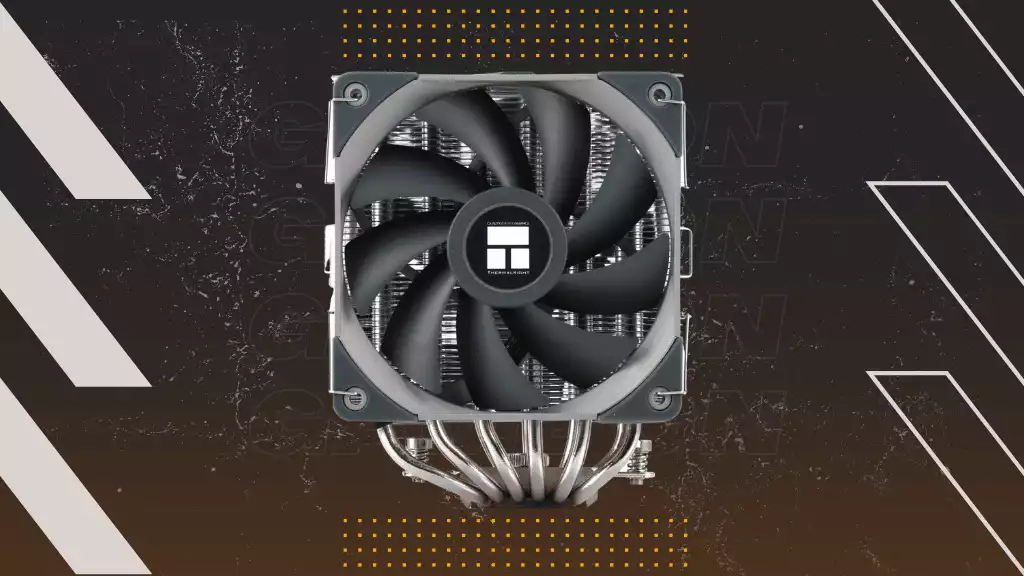 Graphics cards and motherboards aren't the only components plagued by price hikes. Yet in a world where the Hyper 212 EVO now costs more than $50, a new sub-$40 champion emerges!
Thermalright's Peerless Assassin 120 SE lives up to both parts of its name. It's quieter than most competitors, while its cooling chart placement beggars belief. Keep an eye on this one, folks – something tells us it will be the next cult cooling classic.
Alternative: Vetroo V5. While it's smaller and less capable than Thermalright's cooler, the V5 is equally affordable and perfect for cooling the 7600X in a cramped case.
One look at the SE makes us wonder how Thermalright is making any money off it. Sturdy fans, a two-tower heatsink, and six heatpipes for less than $40. Color us flabbergasted. And none of these components are shabby or flimsy wither. The assembly feels noticeably lighter than the AK620, but the quality is similar.
Charm seems to be the biggest concession since the SE has few distinguishing design elements. That being said, the plastic top sets of pointy heatpipe endings that are jutting out of is a nice finish. If you can stretch your budget a little past $40, you can get RGB or an entirely white cooler for your white-themed build.
Examining the fin stacks closer reveals a lot is going on. The sides are partially closed off, allowing for more direct air guidance while letting some escape before exiting out the back. Each stack also has deep double-side sawtooth notches that improve their surface area much like the VRM heatsinks on motherboards.
Almost Too Good to Be True
The SE's baseplate and heatpipe spread are similar to the AK620's. Getting twin heatsinks at this price would have been impressive enough; to also use six heatpipes instead of four borders on science fiction.
They're the same kind of spread-out 6mm nickel-plated ones you'll see on plenty more coolers. The difference is that such coolers cost far more than this one.
The fans aren't bargain bin candidates either. Behind the rather uninspired TL-C12C designation hides a pair of competent 120mm spinners with one-sided rubber dampening that prevents vibration.
Their RPM ranges from 400 to 1,550, at which point each can move 66 CFM of air. Static pressure could be better, though, so make sure there are no obstructions between the cooler and rear case vents.
How good is the Peerless Assassin 120 SE? Good enough to keep the Core i9-12900K – one of the most notoriously hot CPUs out there right now – from throttling under normal loads.
Pair one with the 7600X or 7700X, and you'll never have to worry about reaching their thermal thresholds while gaming. On top of all this, the fans only generate around 35dB of sound while hard at work.
---
Understanding Zen4 Thermal Behavior
Early Zen4 CPU testing showcased the chips' propensity to reach a scalding 95°C when experiencing heavy loads. AMD assured us that this was the new normal and that a CPU running at such a high temperature was in no danger of long-term damage or performance degradation.
One would assume that getting the beefiest cooler wouldn't cause a processor to reach such temperatures. This turned out to be true only in some cases. It's unlikely you'll see temps approaching that point when gaming, especially when doing so at 1440p or 4K where the GPU picks up most of the slack.
However, let's say you buy a productivity and creation-focused Ryzen 9 7900X. Chances are it will reach 95°C in some instances and hold steady there even if you get something as ridiculous as a 420mm AIO. This should happen during intense rendering or when you use testing tools like Prime95.
Going with a premium cooler will allow the CPU to maintain maximum boost frequencies indefinitely but may not lower the temperatures if all threads are engaged.
As Techpowerup so elegantly demonstrates, you could technically use an old Ryzen stock cooler on the most advanced Zen4 processors and they still wouldn't breach the 95°C threshold unless you overclocked them. That's when they'd start throttling after hitting 115°C.
The difference is that a stock cooler would cause the CPU to suffer a large performance hit since the frequency it can maintain would be much lower. The stock cooler would also be spinning at 100% all the time.
Does That Mean You Need Expensive Cooling for All Zen4 Chips?
Not necessarily. The 7600X and 7700X have lower TDP ratings and don't generate as much heat. Plus, users who buy them for gaming only can get away with more affordable cooling solutions. AMD has since released non-X versions for all but the 7950X. They have lower TDPs and base clock frequencies, which results in minimal performance loss while tremendously improving thermal output.
Moreover, you can put any 7000-series processor into Eco mode or undervolt it. That will cut its performance potential by 5-10% while significantly lowering cooling demands.