Are you tired of watching your favorite anime characters battle it out on screen without being able to join in on the action? Fret not! Because you can finally step into their shoes and unleash your inner weeb warrior with our list of the 10 BEST anime games for PC, XBOX, PS4, and Switch!
From epic battles to heartwarming storylines, these games have it all. We've ranked them based on their awesomeness factor, so you can be sure you're playing the cream of the crop. Ready to embark on a journey of anime gaming greatness? Then let's dive in!
Persona 5 Royal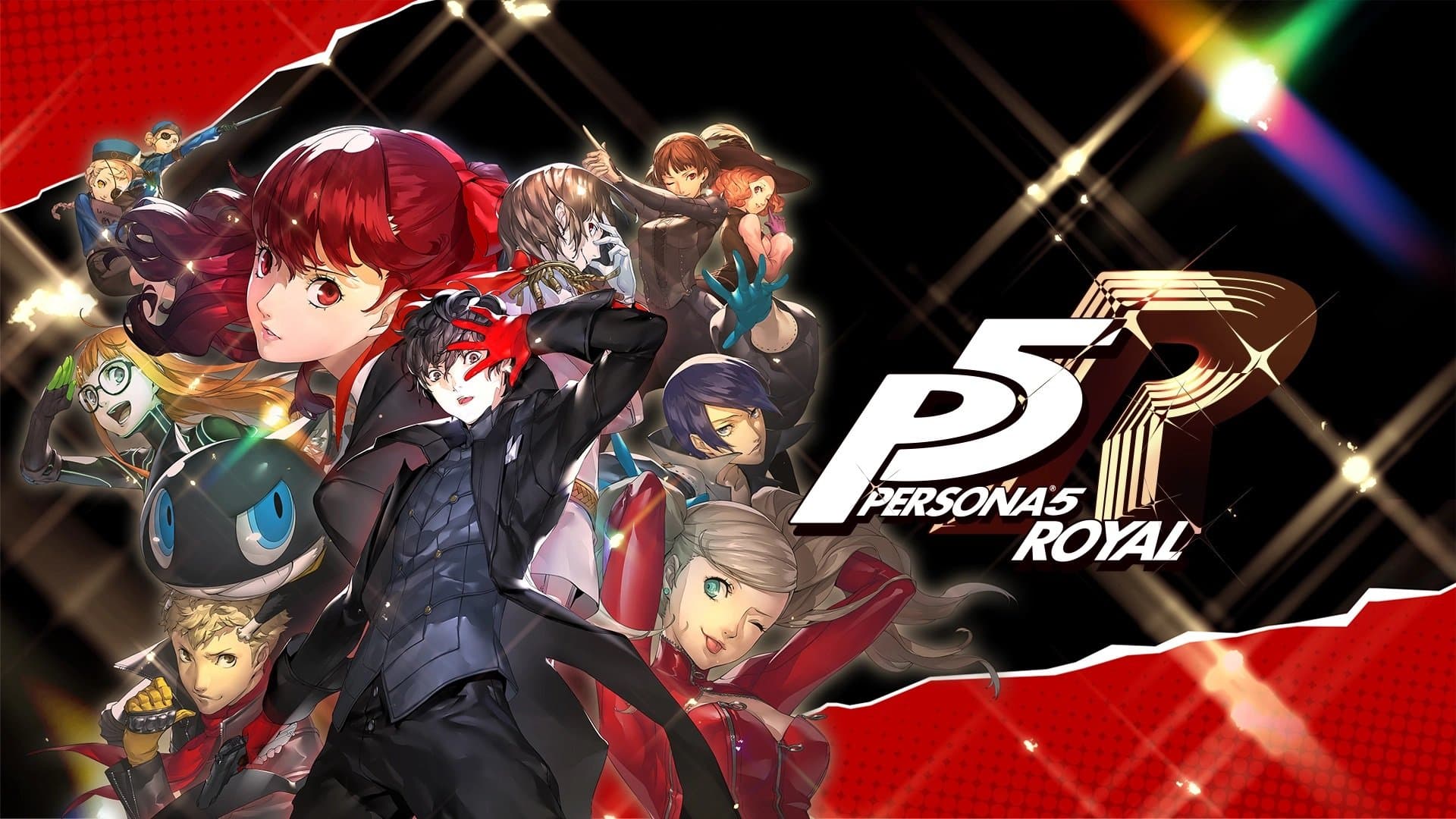 Release Date: October 31, 2019
Genre: Japanese Role-Playing Game (JRPG), Adventure
Platforms: Nintendo Switch, PlayStation 4/5, Xbox Series X/S, Xbox Cloud, Windows
Persona 5 is a must-have for any gamer that likes playing JRPGs without minding the cutscenes that pop up at every stage of the game. Once you get past that hurdle, you're welcomed into the meticulously crafted world of Persona 5.
Sure, we might be following the cliché good vs. evil plot, but the way it's portrayed is what makes it so binge-able. You don't get to lose interest or have moments of relaxation from start to finish.
In other words, Persona 5 Royal takes you through a journey of a lifetime where you learn to understand and appreciate different tropes in their full glory. So, if you're open to unique tropes and badass plot lines, then Personal 5 will be your best buddy!
Genshin Impact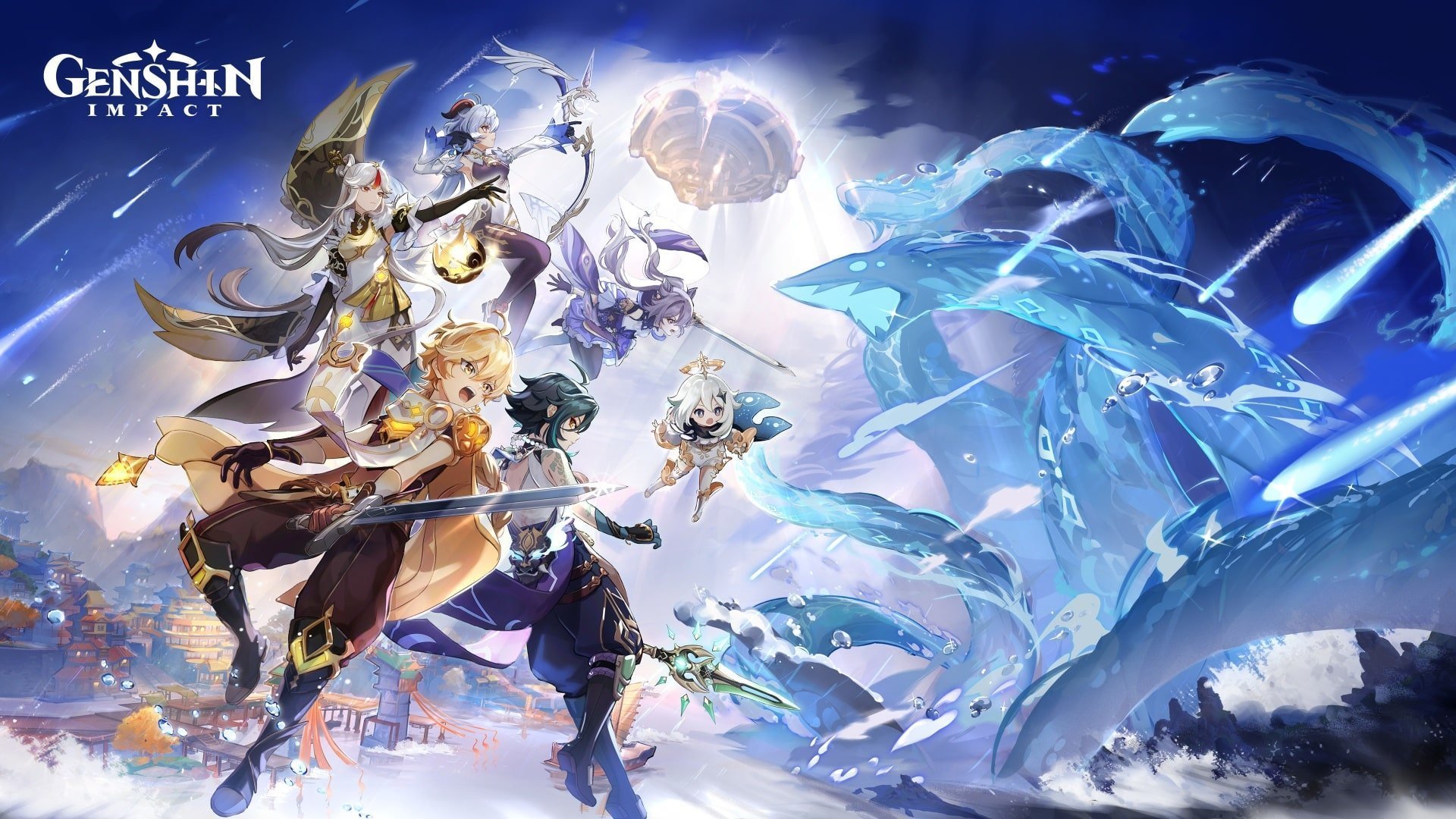 Release Date: September 28, 2020
Genre: Action Role-Playing Game (ARPG)
Platforms: Android, iOS, PlayStation 4/5, Windows, GeForce Now
If you've run out of places to dump your hard-earned money, then Genshin Impact is the perfect outlet for you to try next. miHoYo knows how to breathe life into characters and is a grandmaster at building worlds that just hit differently.
The gacha system in this game is like a never-ending slot machine that sucks you in with its shiny prizes. Goodbye, wallet; it was nice knowing you.
Whether it be Paimon's continuous nagging or Raiden Shogun's chilly stare. You'll find yourself falling in love with this game without having any breaks to pull. Plus, with an active schedule of updates, and a player-driven community, Genshin Impact is not getting old anytime soon!
Fire Emblem: Three Houses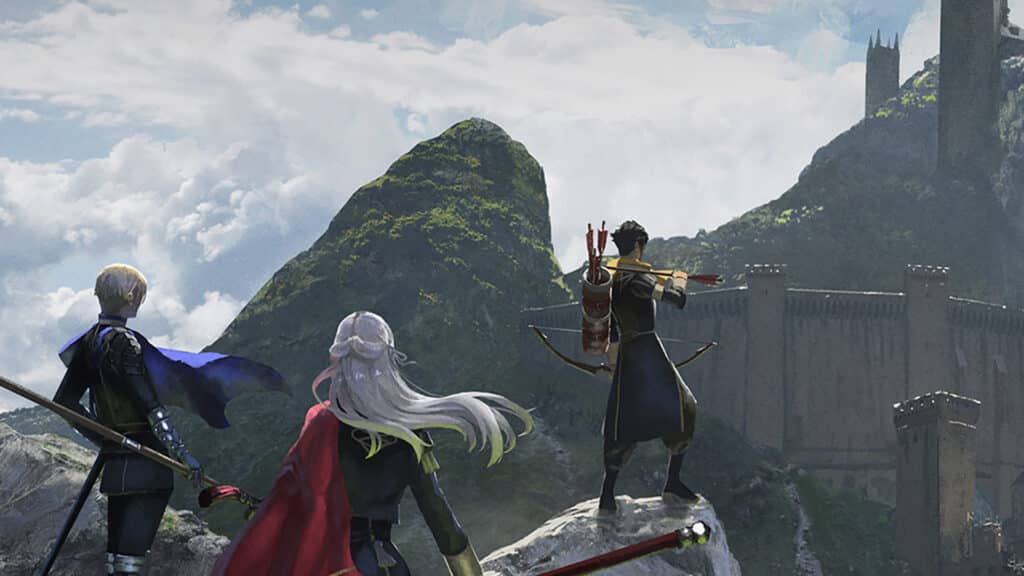 Release Date: July 26, 2019
Genre: Tactical Role-Playing Game (TRPG)
Platforms: Nintendo Switch
Ever loved a game so much that you jumped right into a replay? Fire Emblem does that to you. The game is filled with storylines, narratives, and emotions, and you start bonding with the characters during the gameplay.
Fire Emblem Three Houses pulls you in with a rock-solid plot and its grid-based combat. Each house has its own set of content that's deep enough to beg for additional replays.
Whether it be the deep-customization options, the beautiful story, or the aesthetic nature of the game, Fire Emblem is an inspired innovation of a time-tested franchise that grabs you by the collar and never lets go!
NieR:Automata™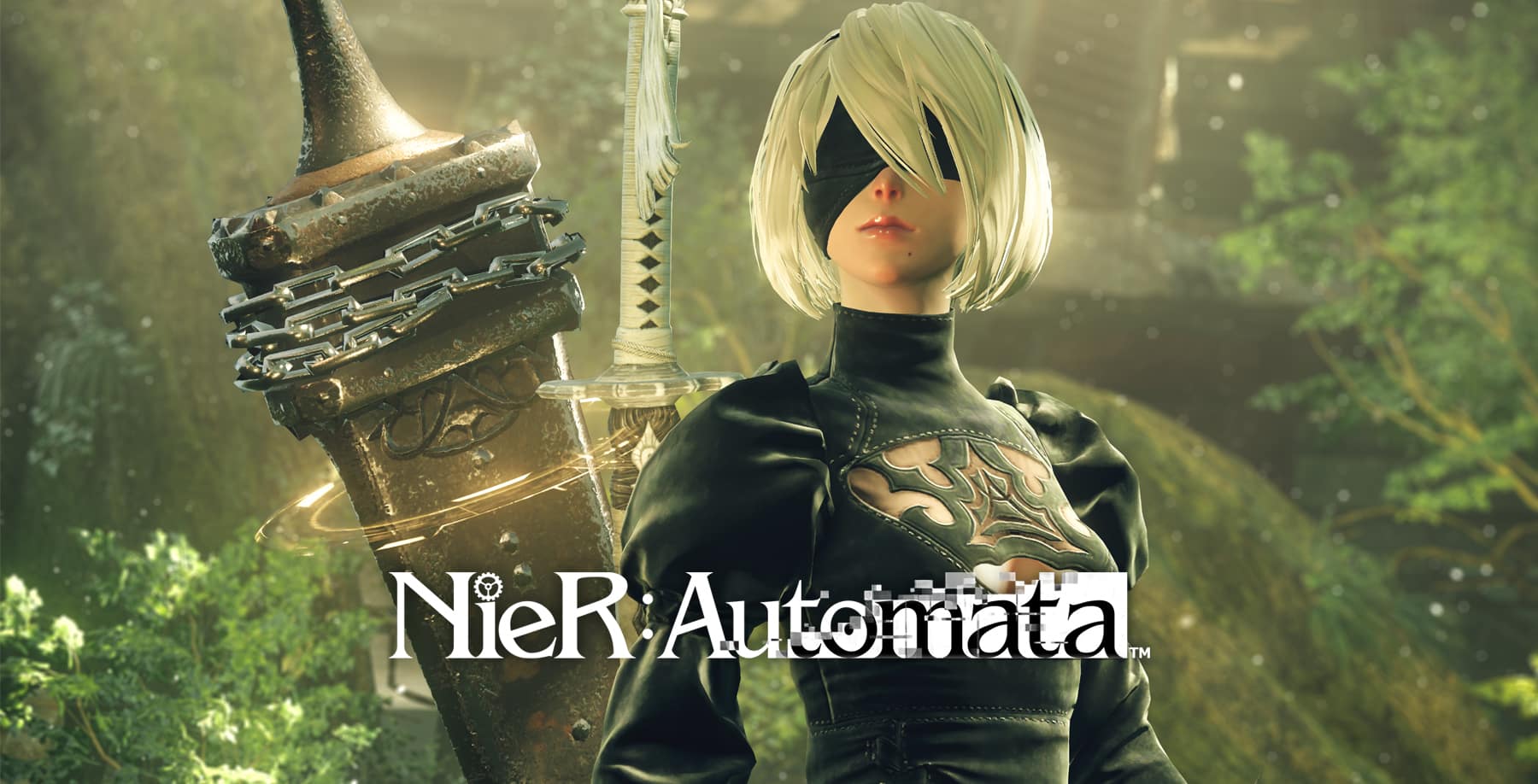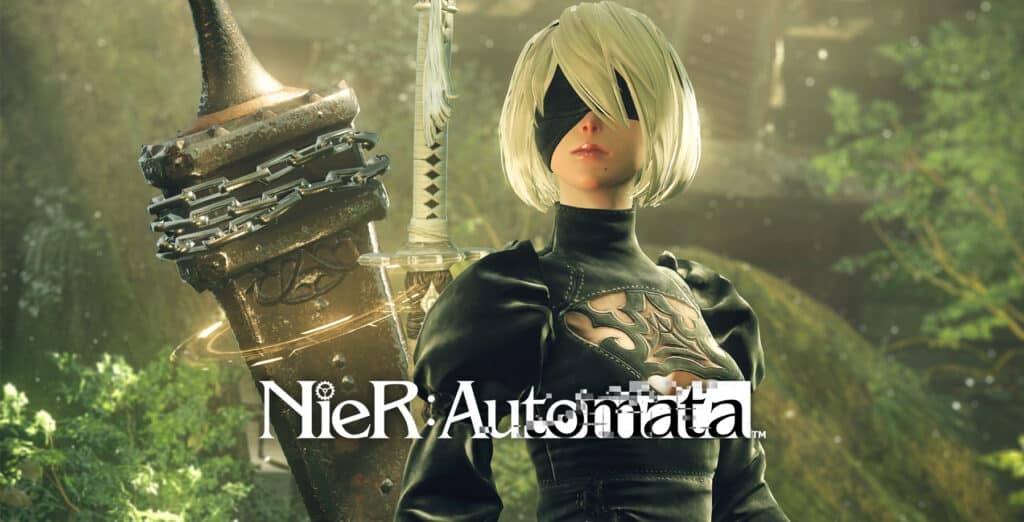 Release Date: February 23, 2017
Genre: Action Role-Playing Game (ARPG)
Platforms: PlayStation 4, Windows, Xbox One, Nintendo Switch
Oh boy, where do we even begin with this one? Simply put, the creator (Yoko Taro) is a legend that refuses to follow normal logic. NieR:Automata™, in all its glory – is a game that will question everything you know about life, war, and the meaning of "existences".
But that's not even the crème de la crème of it. The jaw-dropping visuals, the emotion-invoking soundtracks, and the meticulously crafted story – all combine to form one coherent thought: "This game is a masterpiece for generations to come".
There's so much to cover that the concept of walkthroughs becomes a joke. NieR:Automata™ has a total of 26 various endings, each unfolding a new page in the story! Good luck with that, seriously…
Yu-Gi-Oh! Master Duel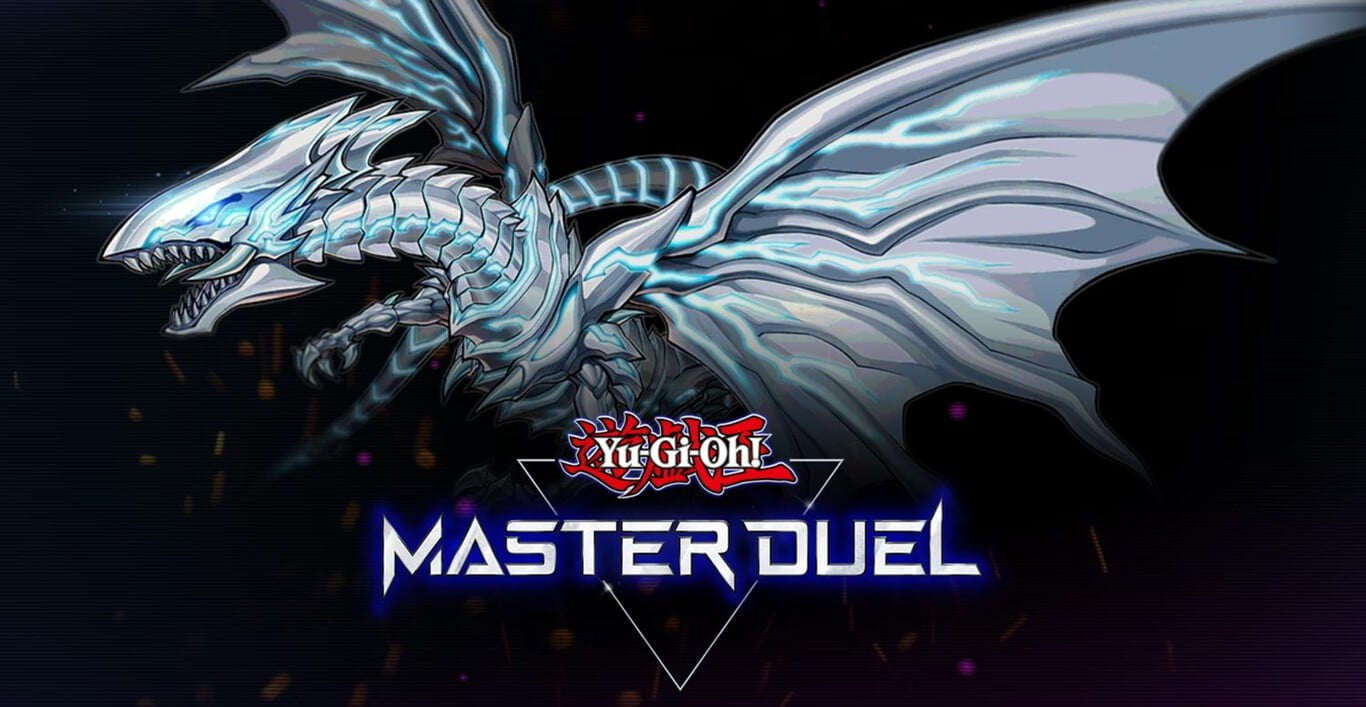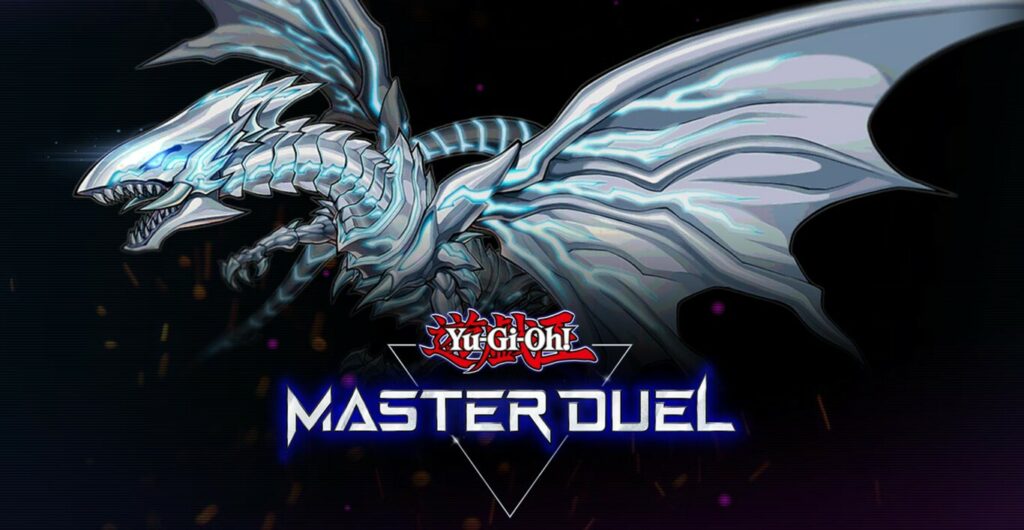 Release Date: January 18, 2022
Genre: Trading Card Game (TCG)
Platforms: Android, iOS
Whether you're a veteran duelist, a lapsed player, or someone with a vague interest in Yu-Gi-Oh! in the past 20+ years, this game is meant for you! Buried under the layers of hang-ups and frustrations, Yu-Gi-Oh! Master Duel is a game that brings forth your childhood in the best way possible.
"Just one more game" will become more than just a phrase as you experience the ridiculous number of tools for in-deck customization. Let's be real, though; Yu-Gi-Oh! is not meant to be for new players. Rather, it's a homage to that one anime from our childhoods that made card games popular!
Aside from a few ups and downs, the game provides you with everything you need to learn and explore and play Yu-Gi-Oh! in the best way possible.
Dragon Ball Fighter Z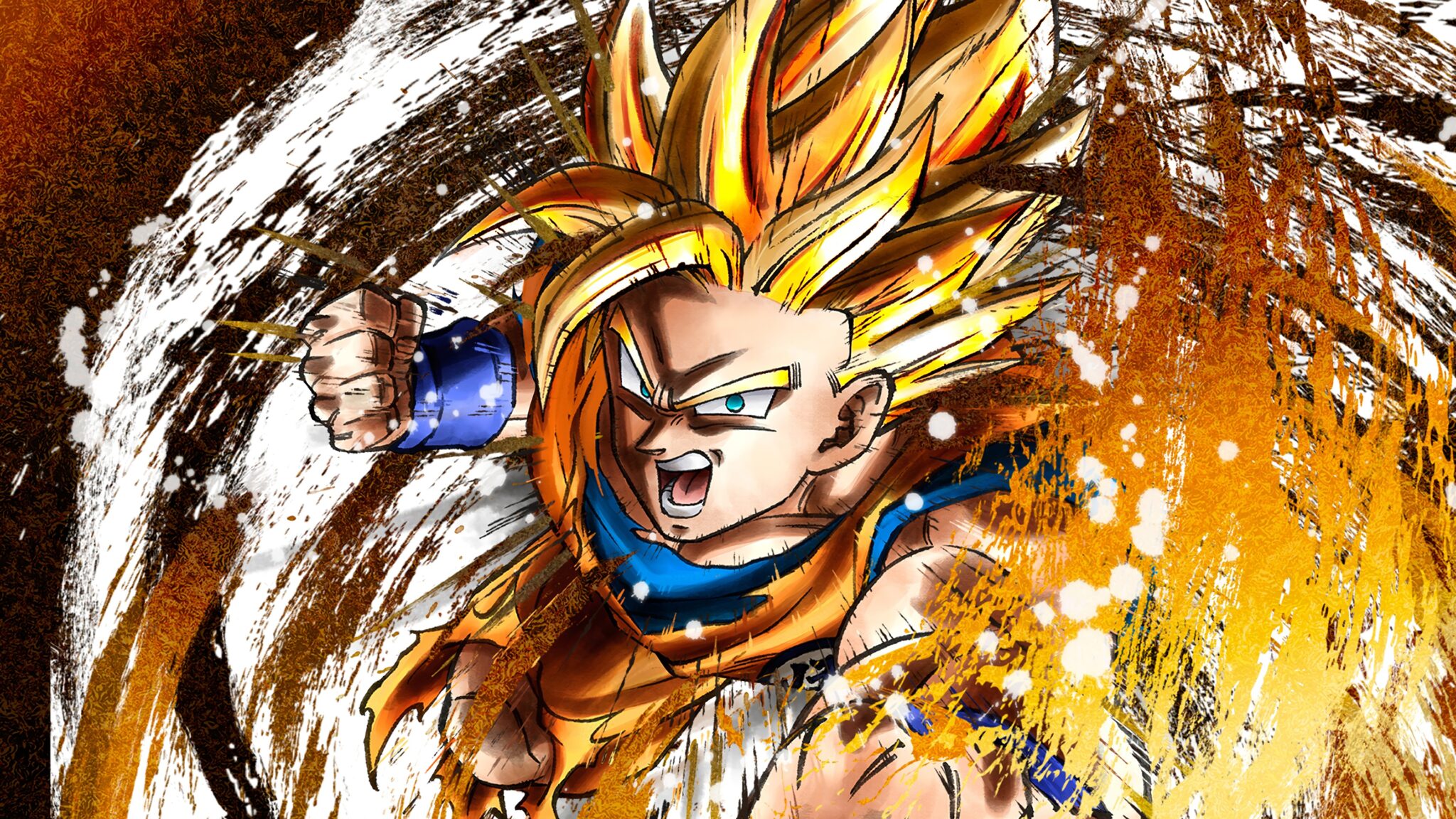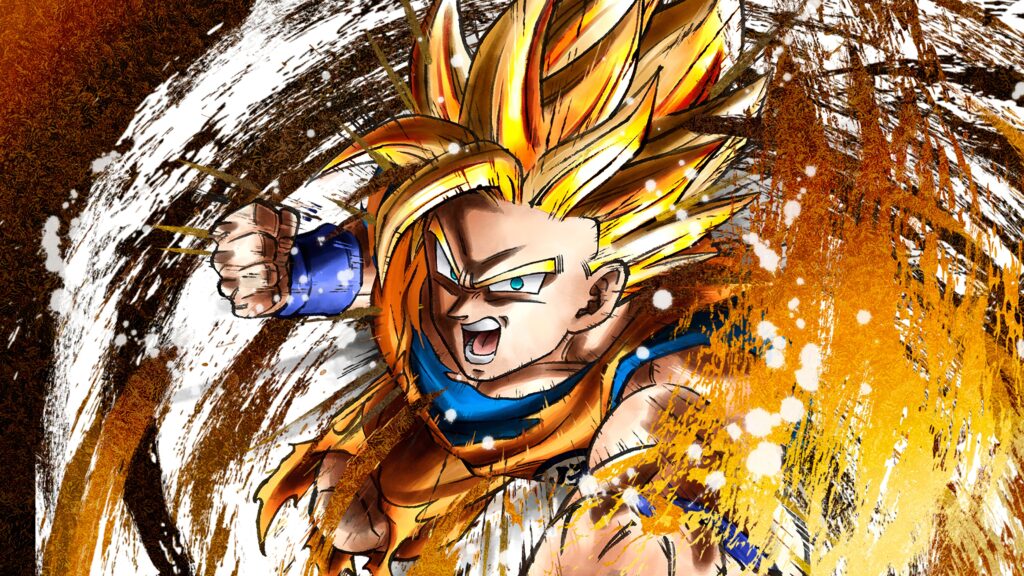 Release Date: January 26, 2018
Genre: Fighting, Adventure
Platforms: Nintendo Switch, PlayStation 4/5, Xbox One/Series X/Series S, Windows
Dragon Ball Fighter Z is a fresh look at a timeless classic anime that taught us the true essence of "fighting for our beliefs". It's, without a doubt, the best-crafted game within Toriyama's franchise. It's the game that allowed Dragon Ball to become a part of the competitive scene.
Dragon Ball Fighter Z is your bread and butter if you're looking for a game that represents its source material to the minute details. Whether it be launching spirit bombs toward Frieza or making strawberry shake out of Majin Buu, everything just clicks together!
Due to its fluid mechanics and skill-reliant gameplay Dragon Ball Fighter Z is the perfect anime game to get your hands wet with!
Guilty Gear – Strive –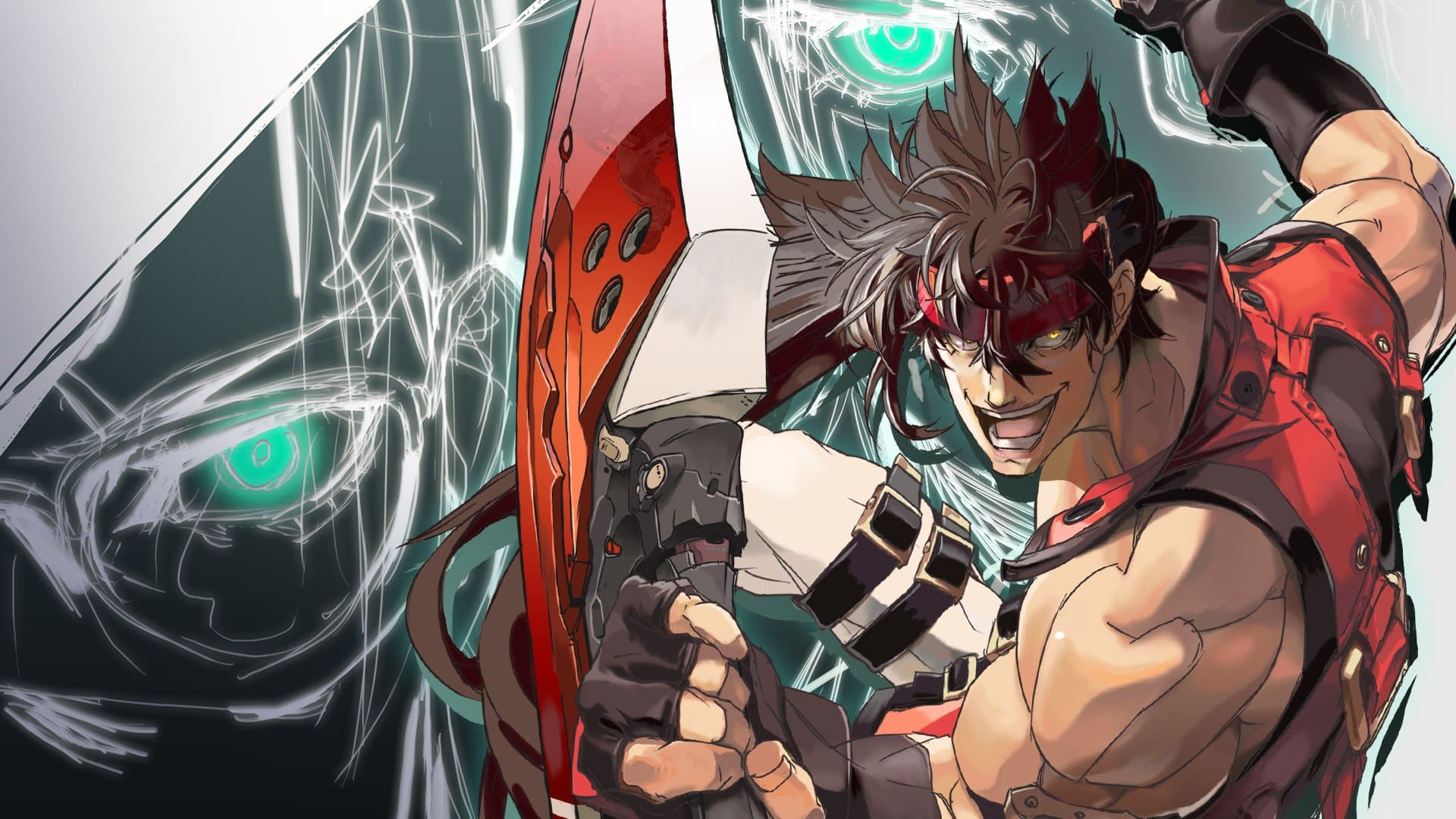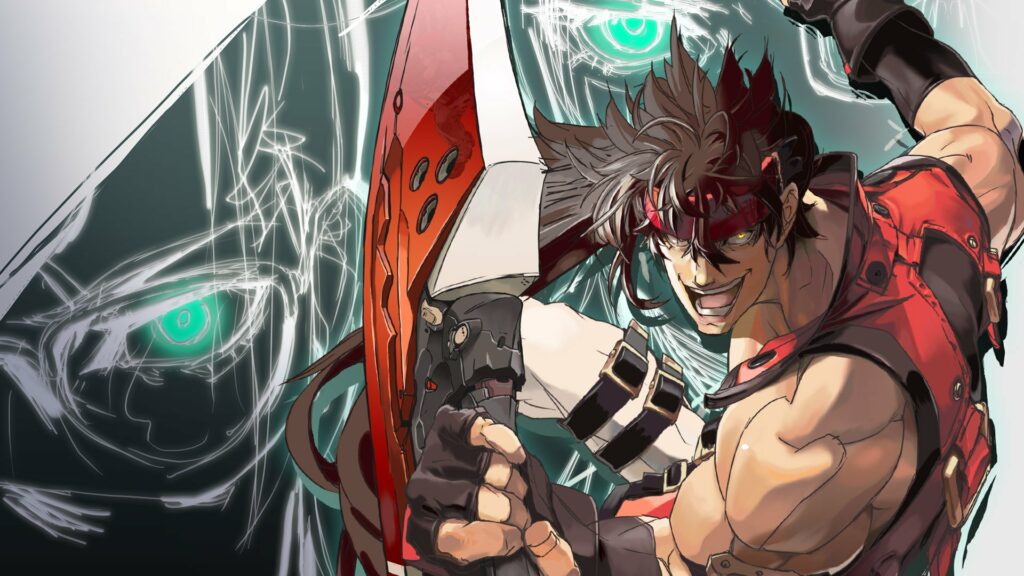 Release Date: June 11, 2021
Genre: Fighting Game
Platforms: Xbox One/Series X/Series S, PlayStation 4/5, Windows, Xbox Cloud Gaming
Created by Daisuke Ishiwatari, Guilty Gear is another revolutionary title in the 2D game space. It's designed to keep you on the high end throughout the journey. Most of this kick is due to the high-octane soundtracks and hard-hitting visuals.
You unlock almost everything through gameplay, but there's no need to spend hours grinding the same repetitive content. The mechanics of Guilty Gear allows the player to adapt to the fundamentals in the early matches, while the high-skill combos can take months – if not years to master.
Enjoy cell-shaded visuals while playing a cast of well-designed characters, and dominate your opponents in a true fighting game experience; no cash grabs here!
Phantasy Star Online 2
Release Date: July 4, 2012
Genre: Action Role-Playing Game (ARPG), Massively Multiplayer Online (MMO)
Platforms: Nintendo Switch, PlayStation 4/Vita, Xbox One/Series X/Series S, Windows, Android, iOS
It doesn't matter what class you choose, what skills you master, or what kind of character you're trying to build. Phantasy Star 2 is one of those games that can be picked up pretty fast for any gamer.
This is one of those few gems where the delight of the battle far outweighs the reliance on any in-game grinding. You get so lost in the heat of the battle that every scene feels like a direct question of your skill. There's no thinking or strategy involved, rampage through the enemy ranks!
Whether you're a long-time MMO player or want to test the waters, Phantasy Star Online has something for you! Plus, with a plethora of features like fast travel, dynamic combat, and an interactive world, you won't get bored anytime soon!
Attack on Titan 2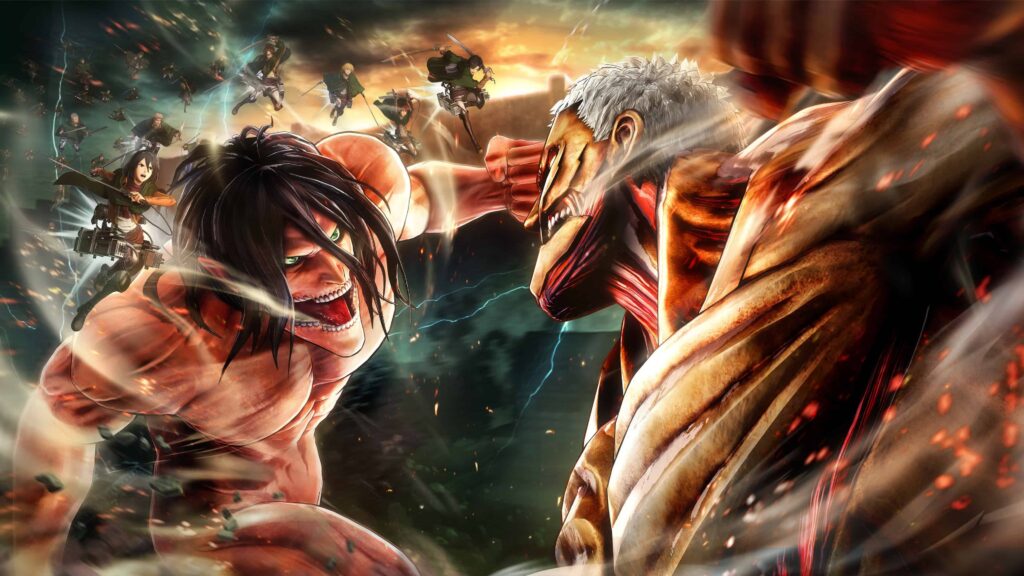 Release Date: March 15, 2018
Genre: Role-Playing Game (RPG), Fighting, Adventure, Hack and Slach, Platformer
Platforms: Nintendo Switch, PlayStation 4/5/Vita, Xbox One, Windows
Welcome to the hack-and-slash adaptation of one of the best anime of all time. That's right, not only Attack on Titan has a compelling story, but it also branches out to gaming, where you get to be a part of that story!
The premise is simple; you need to abandon all fear and rationality against a horde of titans running towards you! Play with Eren, Mikasa, and Armin, and experience the events of your favorite manga in real time!
With the power of ODM gear, it's now possible to conquer the skies and battle giant opponents. Plus, you get to show off the moves of captain Levi, so it's a no-brainer!
Jump Force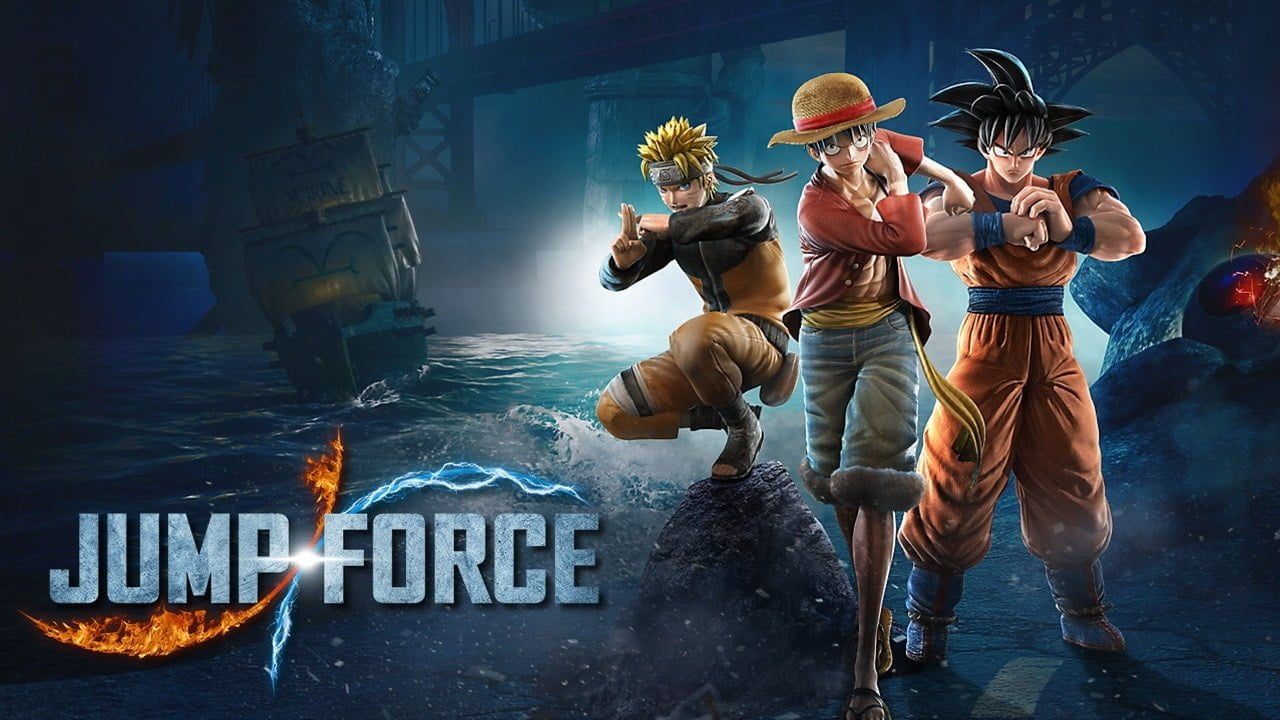 Release Date: February 15, 2019
Genre: Fighting, Adventure
Platforms: Nintendo Switch, Android, PlayStation 4, Xbox One, Windows
Jump Force is like a potluck dinner, but instead of dishes, you get an all-star lineup of anime characters from across the Shonen Jump universe. The graphics are so sharp and vivid that you'll feel like you're watching an anime on steroids. And the combat system is easy to pick up but hard to master.
You get to assemble a team of three fighters, each with unique abilities and personality quirks. From there, it's all about trying your favorite anime characters out and seeing which suits you best.
So, if you're a fan of anime and video games, or just want to unleash your inner superhero, Jump Force is the game for you. Just make sure to stretch before playing because things are about to get intense!