If you're looking for an overview of the best Apex Legends maps and wondering what puts one above the other, you've come to the right place. Here we'll discuss all the maps that the game has released over the years and rank them accordingly.
Apex Legends is considered to be one of the best shooter and BR games out there and, apart from the great shooting mechanics, the maps play a big part in that. The need for well-designed and fun maps in shooters is essential and keeps players entertained. And fortunately, Apex Legends has a lot of those to offer.
With over 4 maps in total, it can be tricky to figure out the best maps to play on, so we'll break it down for you and make it easy. We'll be ranking the maps on visuals, design, and size, relating them to how players experience them in-game.
Apex Legends Battle Royale Maps
The Battle Royale maps for Apex Legends feature a variety of locations and unique environments. All these maps frequently have seasonal events and updates tied to them that change locations, distort map terrain, and shake things up for players. However, the maps stay the same and carry forward with the same value in entertainment and design. Now let's get into the 4 main BR maps and rank them from worst to best.
Olympus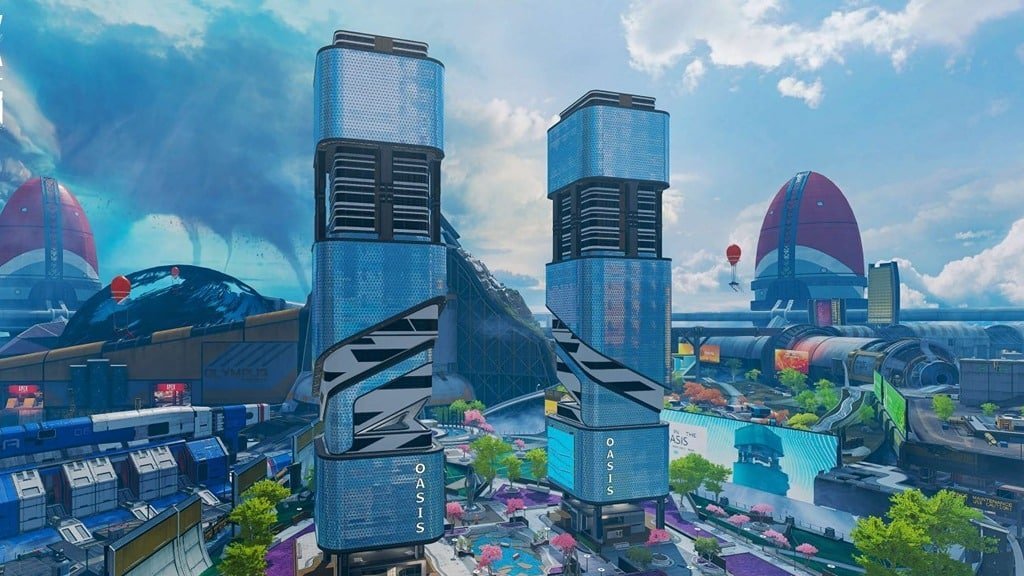 Released: Season 7
Planet of Origin: Psamathe
Aptly named, this city in the sky features grassy plains and straightforward passageways to go with the lush and rich environment. Olympus is a beautiful and vibrant map with some urban vibes but mainly features various open-area locations. These wide and open fields make it easier to spot squads from a distance and engagements over long distances are critical here. And that's exactly why it's the lowest entry on our list.
Although every other map is designed with more open areas than buildings in general, Olympus takes it one step too far. Even if spotting enemies is easier on this map, the chances of getting sandwiched or flanked are greater. However, the map does feature a wide variety of POIs and unique destinations like the Phase Runner or the melee-only Boxing Ring. All in all, a solid map but certainly not the best.
Storm Point
Released: Season 11
Planet of Origin: Gaea
Presenting the latest addition to Apex Legends map pool, Storm Point is a massive island-turned-battlefield. By far, it is the largest map to date (a record previously held by World'd Edge) and provides countless areas of interest for players to loot and explore.
And while it is a spectacular map with great PvE features added in, the sheer size of the map is a double-edged sword. Half of the time players just wander around empty buildings and have a hard time finding other players. They did introduce a new feature to help traverse distances quicker (Gravity Cannons that fling you across the map). But unless you hot drop, you won't find any immediate action.
That being said, the map is spectacular in every way and the looting is even better with creatures running around waiting to be killed for resources. Storm Point built and improved upon mechanics from previous maps and did it incredibly well.
King's Canyon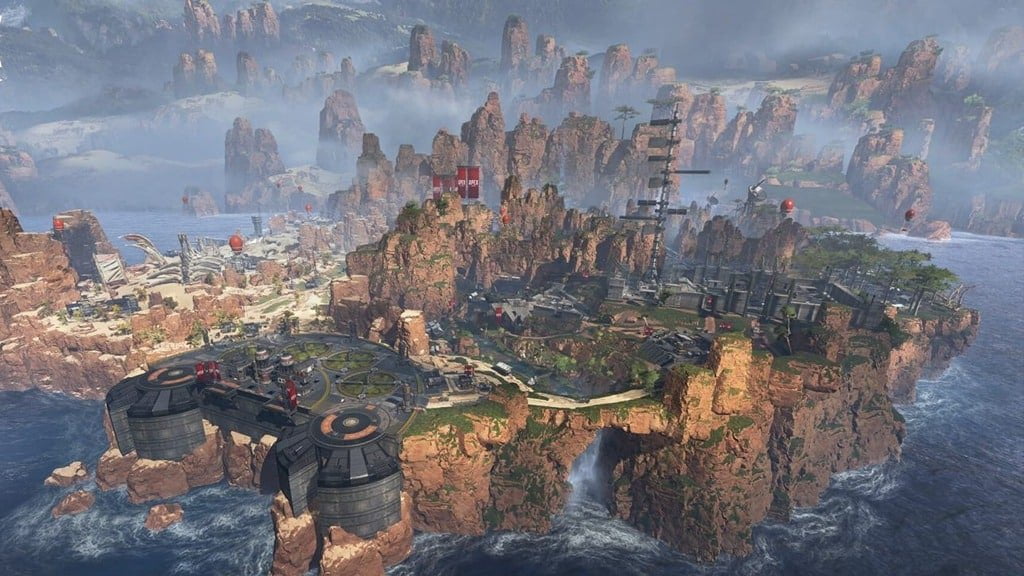 Released: At launch
Planet of Origin: Solace
The OG Apex Legends map, King's Canyon has been there since the launch and continues to be one of the best maps in the game. Divided into 2 halves like most other maps in the game, it features open deserts on one side and spread-out plains and mountains on the other. And even though it's the oldest map, it has seen the most takeover events that ultimately change how the map looks.
All the new and exciting locations added to this map feature amazing loot, and always pull in players from the dropship such as Crypto's Map Room, Octane's Gauntlet, and Crash Site, to name a few. Other than that, the map's central region is always a great area to stick around and prepare for firefights.
That being said, there are still things about this map that turn people off. One of them is the size of the map since King's Canyon is the smallest map in the pool. This makes it easier to get stuck between 2 squads and open areas around the sparser parts of the map make you an easy target. Overall, it is still a fan favorite and remains a great map throughout all seasons of the game.
World's Edge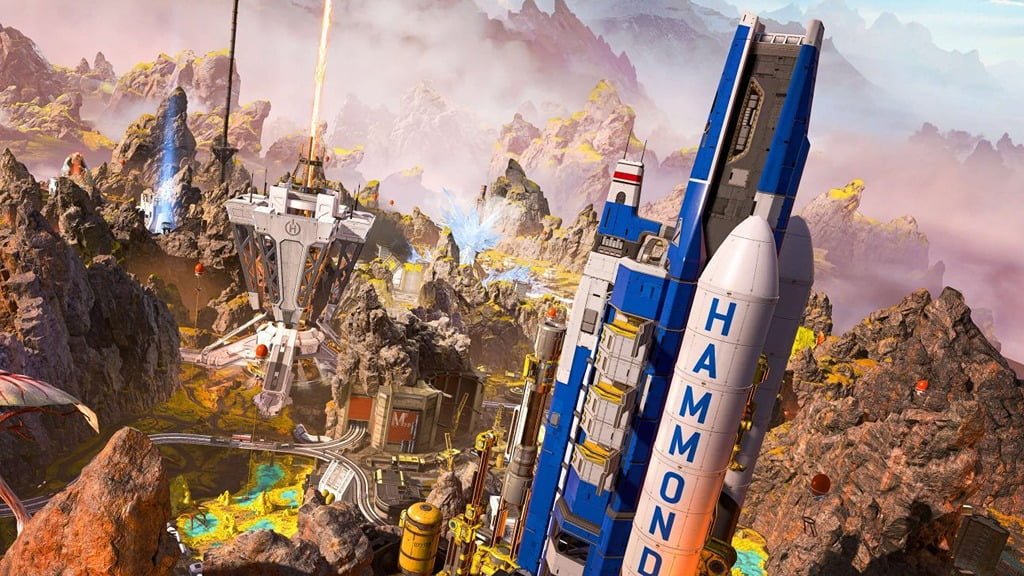 Released: Season 3
Planet of Origin: Talos
Finally, our top spot as the undoubted reigning champion of all maps goes to World's Edge for its unparalleled design and uniquely diverse environment. This map has everything you can stick into one map such as snowy fields, grassy plains, urban settlements, and even streaming lava. And to top it off, the overall look of the map is stunning in style and aesthetic.
Amongst many notable POIs, the map features various PvE elements that are fun, and entertaining and give you a boost to your loadout that can put you on the track to conquering the arena. World's Edge is also what you would call the perfect size for an Apex Legends map. It's not too big and firefights are easier to find, but it's also not too small and provides countless areas to explore and loot. Overall, World's Edge has everything you could want in a map and is hands down the best Battle Royale map for Apex Legends.
And there you have it, a complete ranked overview of the best Apex Legends maps in the game. If you feel like we listed your preference lower then let us know in the comments what makes your favorite map better than the others and check out our other guides on Apex Legends in the meantime.