The six months between September 2022 and April 2023 have been among the most tumultuous in gaming processor history. First, the 7950X broke the 12900K's almost year-long dominance, only to be ousted by the fallen champion's successor less than a month later. The best CPU for gaming has changed yet again in the meantime, but is it right for you?
The influx of supremely capable new gaming chips is so great that the article we wrote on the subject a year ago is now largely irrelevant. Raw framerates aren't the only factor that makes a chip good for gaming. Price, power efficiency, thermals, and how well the CPU performs in other areas should all play a part in your choice. Our picks excel in different areas, so read through them carefully to get the most bang for your buck.
AMD Ryzen 7 7800X3D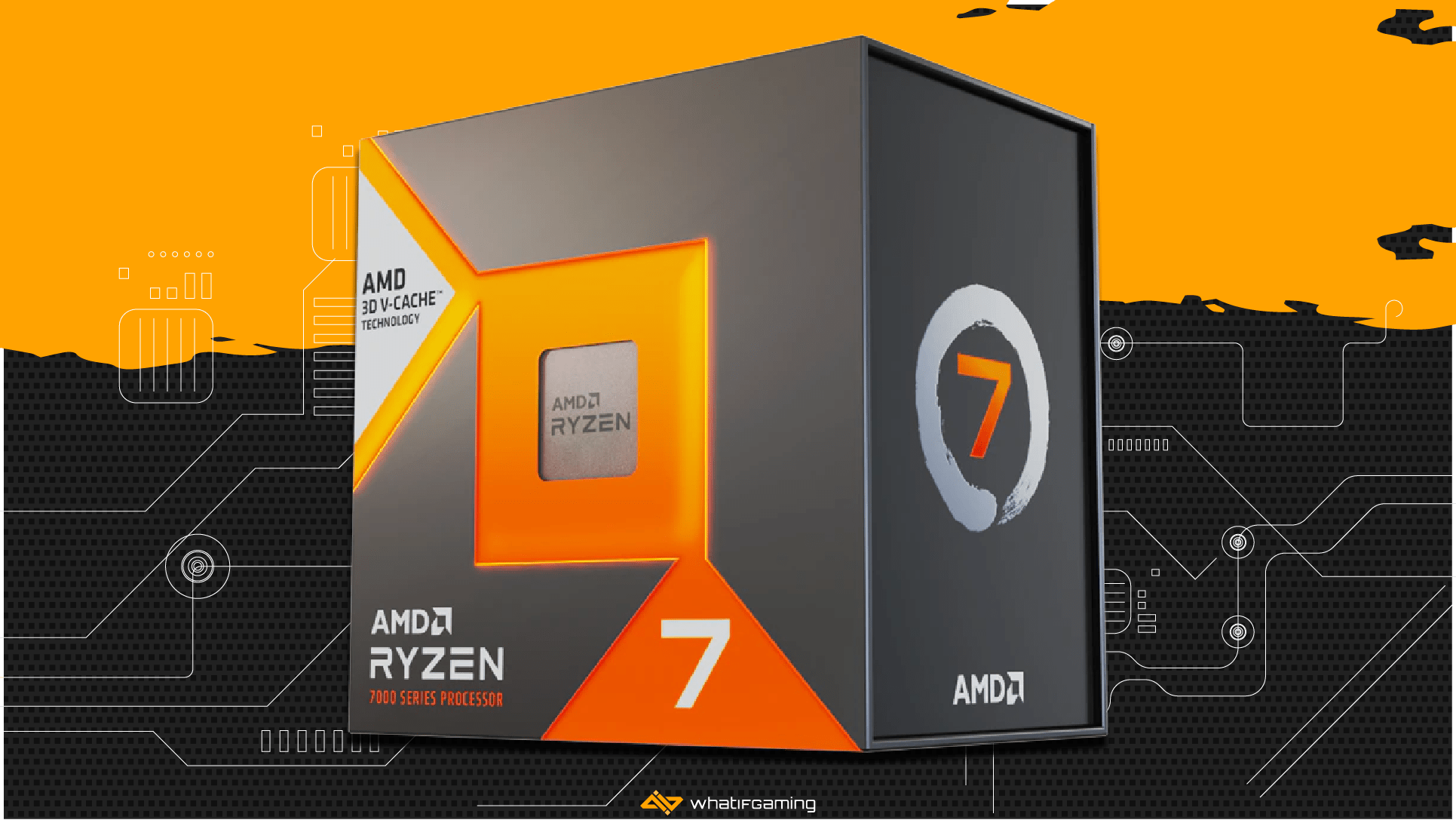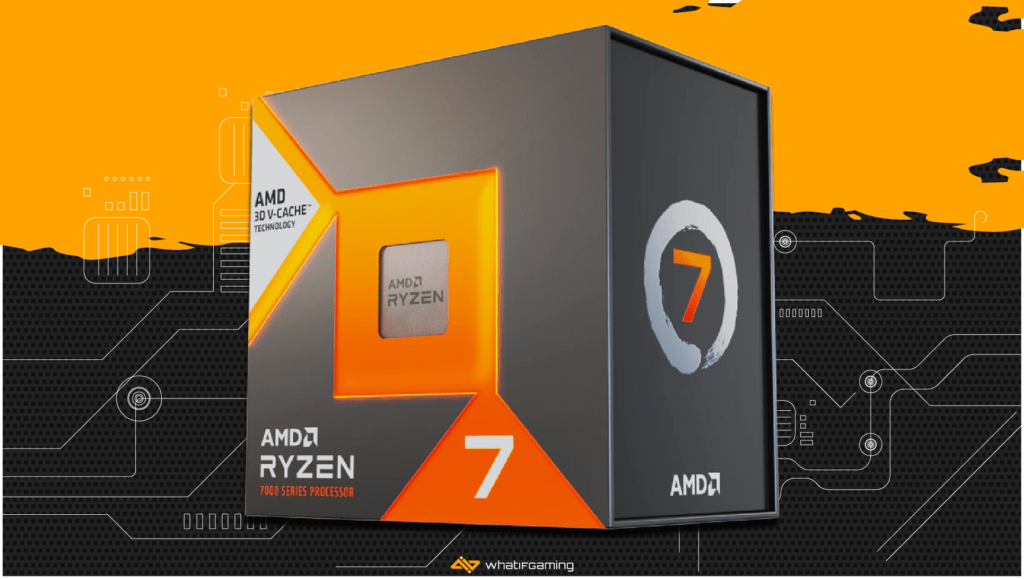 AMD Ryzen 7 7800X3D
Socket: AM5 | Cores & threads: 8 / 16 | L3 Cache size: 96MB | Base clock speed: 4.2GHz | Boost clock speed: 5.0GHz | TDP: 120W | iGPU: Yes
Pros:
Beats the 13900K in gaming

Extraordinary power efficiency

Reasonable heat output
Cons:
Mediocre productivity performance for the price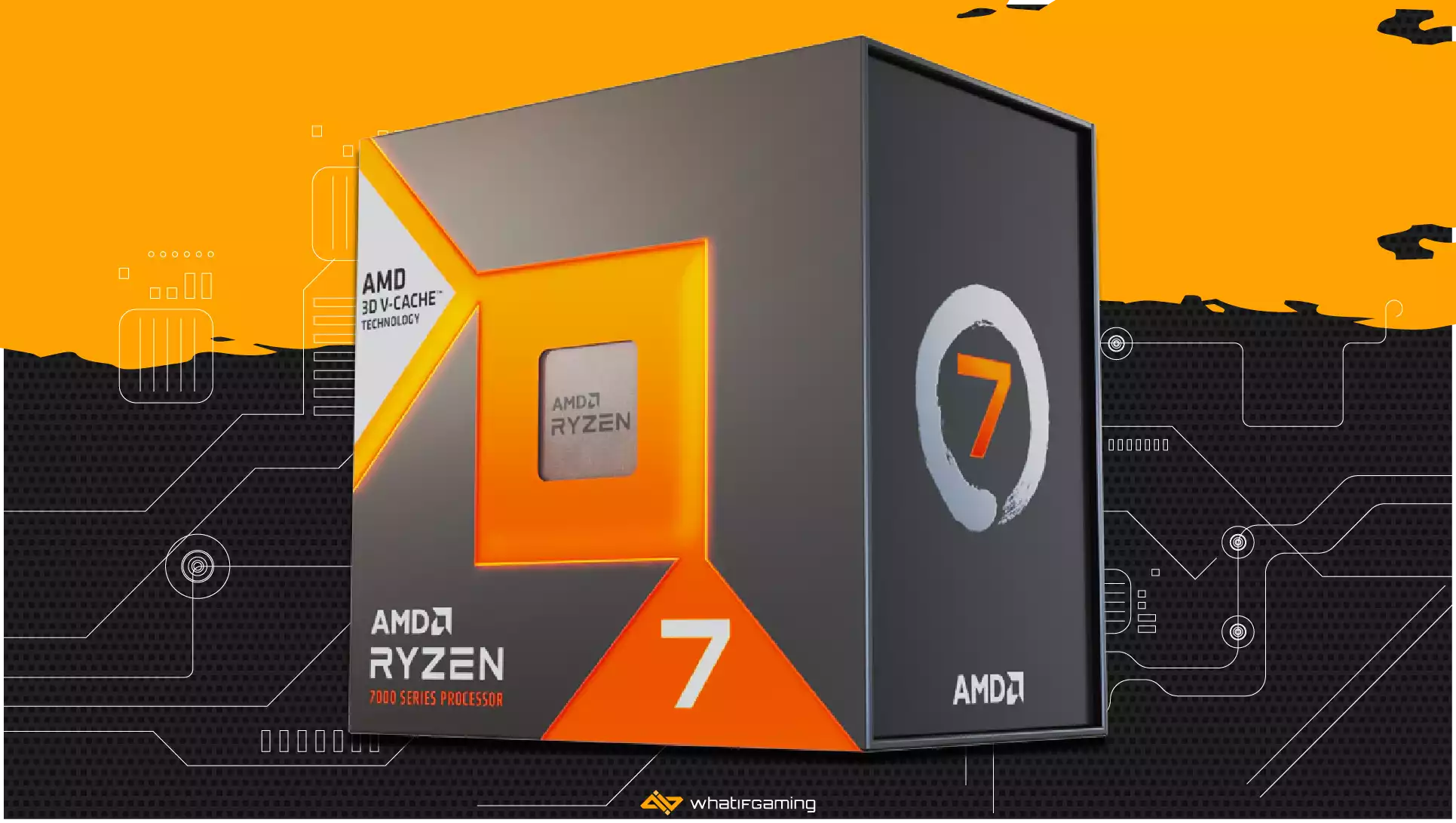 We've all been waiting for the 7800X3D to repeat its predecessor's smashing success, and AMD delivered! The thoroughbred gaming CPU enables the best AAA experience money can buy.
It couples world-class power efficiency with an optimized architecture that takes 3D V-cache technology to new heights. Both companies have better general-purpose processors, but for pure gaming, the 7800X3D reigns supreme.
The 5800X3D showed how additional memory close to a CPU's cores can significantly boost gaming performance. Its successor expands on that, combining an equally efficient chunk of 96MB on-die L3 cache with Zen4's production process and architectural improvements.
Both manufacturers agree that games still don't need more than eight cores. That's how many AMD crammed into the 7800X3D's single CCD. The hardware responsible for the most complex processes is now manufactured using the new 5nm process. I/O control, the iGPU, and now the 3D V-cache require less expensive 6nm production.
The 7800X3D has lower base and boost clocks than the 7700X. You may overclock it and other Zen4 X3D chips through PBO now. The improvements are marginal, though. AMD lowered the TJMax to 89°C to protect the sensitive cache addition, decreasing the chip's thermal output and making it feasible to cool with air.
Overall, the 7800X3D achieves higher framerates than the 13900K at 1080p & beyond. How much higher varies based on the game. For example, there's a two-digit percentage difference in its favor in Far Cry 6. Intel retains a similar lead in CS: GO, a globally popular yet old game not optimized for multi-threading.
Productivity performance isn't as rosy since the CPU performs on par with the 7700X yet costs $100 more.
If besting the 13900K in gaming is impressive, the 7800X3D's power efficiency while doing it is mind-boggling. Fully loaded and with PBO on, the 7800X3D consumes around 90W. That drops to around 55W when gaming. A 13900K running at stock uses three times more, and power consumption climbs even higher with overclocking. In the long run, this may genuinely impact your power bill.
Intel Core i9-13900K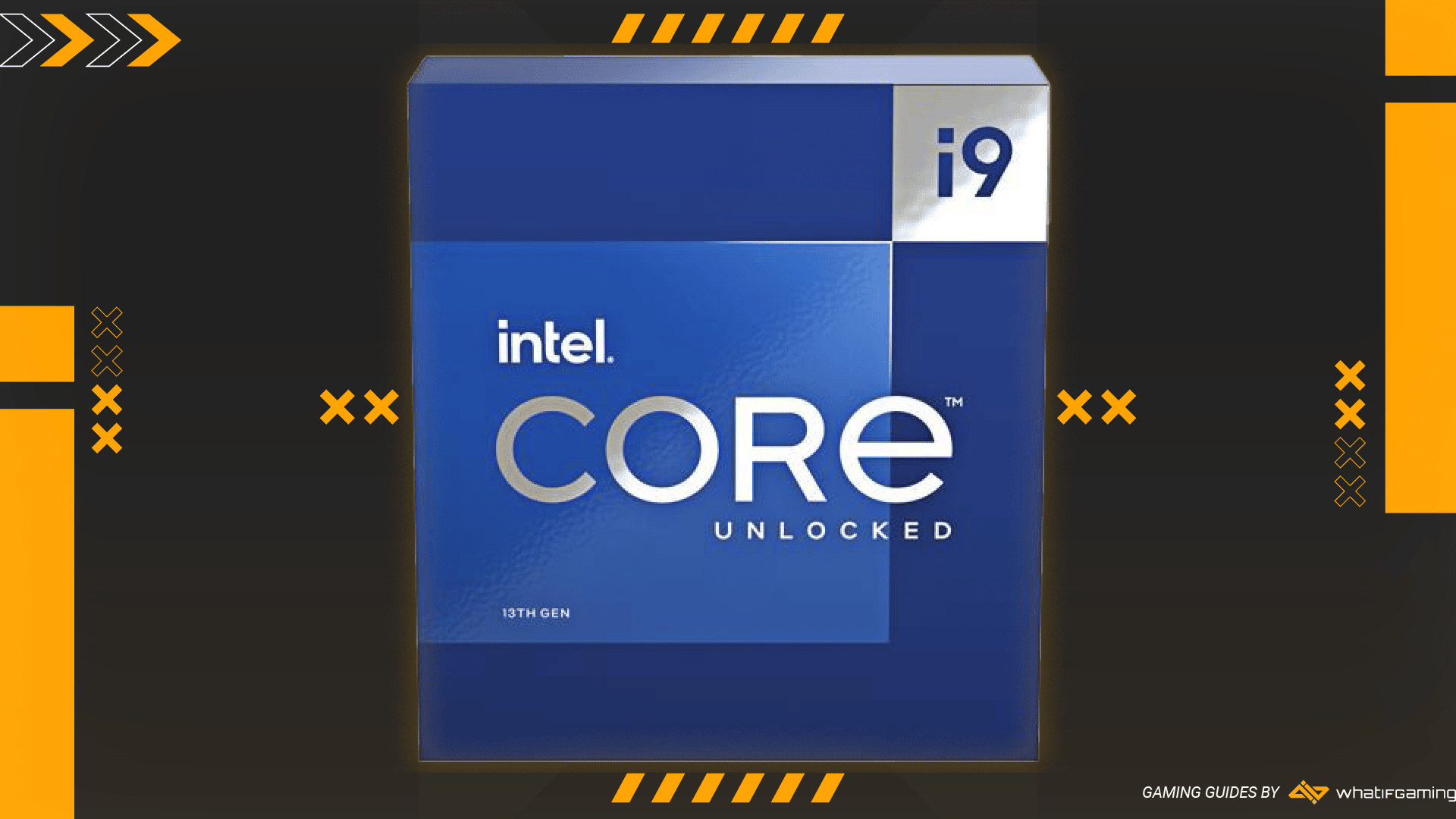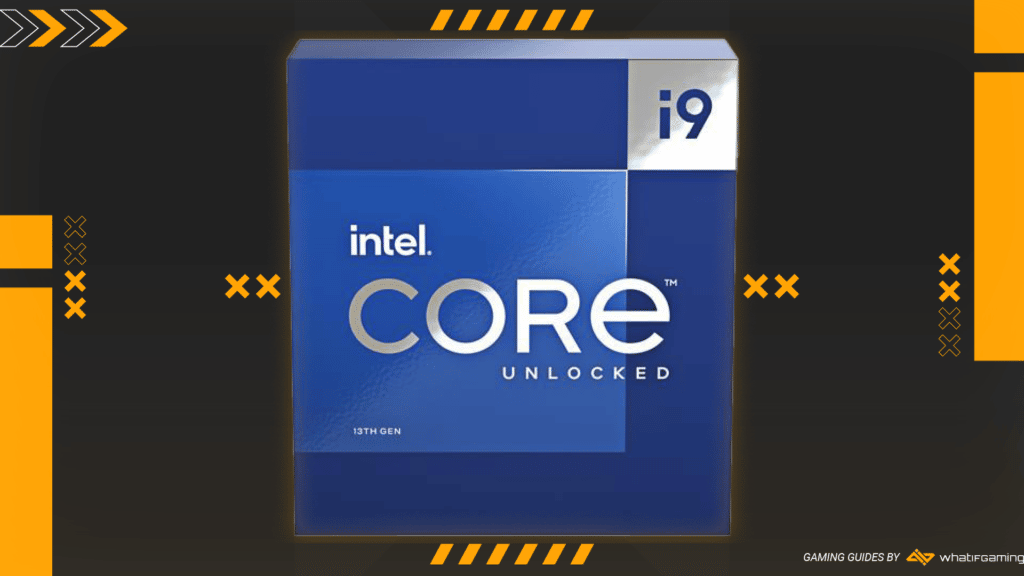 Intel Core i9-13900K
Socket: LGA 1700 | Cores & threads: 8+16 / 32 | L3 Cache size: 36MB | Base Clock Speed: 3.0 / 2.2GHz | Boost Clock Speed: 5.8 / 4.3GHz | Base Power: 125W | Turbo Power: 253W | iGPU: Yes
Pros:
Outstanding overall performance

Substantial multi-threaded gains

Works on existing LGA 1700 motherboards
Cons:
Runs hot

Needs lots of power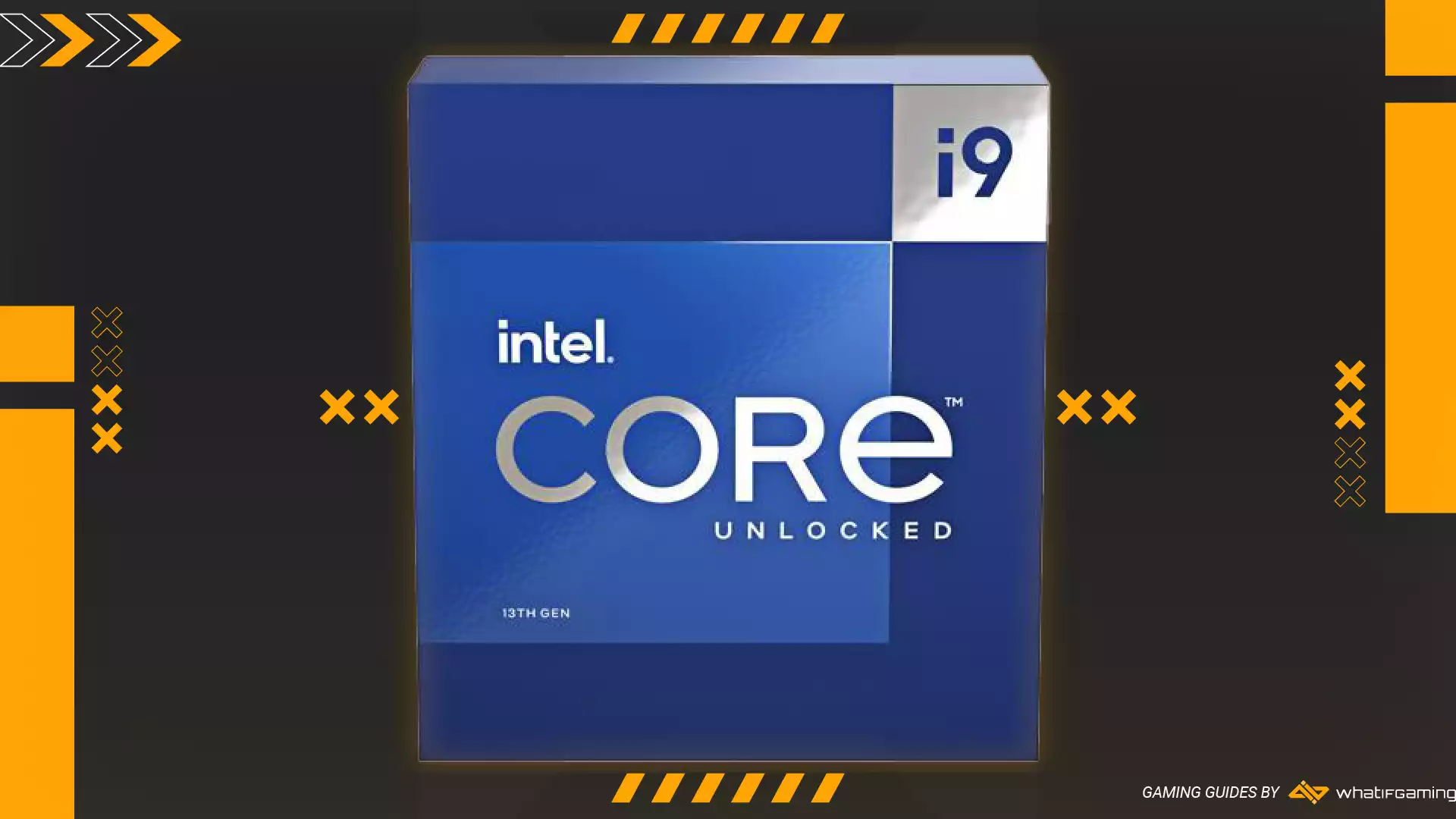 It may have lost the pole position, but Intel's i9-13900K remains the best CPU for gaming if gaming is only one of your PC activities. The chip backs its considerable heat output and power requirements with excellent framerates and outstanding productivity results. The latter either rival or overshadow AMD's more expensive 7000-series processors, so the 13900K is actually a value chip despite its considerable cost.
Alder Lake reignited Intel's spark of competitiveness, and the company hasn't lost its momentum for the follow-up. The flagship 13900K reaps all the benefits, including double the E-cores and 100% more L2 cache. It also received bumps to the total L3 cache from 30 to 36MB and higher boost clocks. These may now reach 5.8GHz, provided you have the monstrous cooling that can keep up.
Raptor Lake is Intel's last monolithic CPU generation, as Meteor Lake will adopt a chiplet design similar to AMD's. The architecture was already in place. Still, a new performance core version and higher frequencies for sixteen efficiency cores help account for the 13900K's significant uplift over the 12900K.
AMD's recent 950X chips dominated the productivity charts, and dethroning them is the 13900K's most impressive feat. Whether you're doing gaming-adjacent activities like streaming & game design or need the most computing power today's desktop PCs can muster, this should be your CPU of choice.
The 13900K's gaming results remain admirable. Only the 7800X3D is better most of the time, and the gap between the 13900K and the next best CPU is wider. Intel's flagship is the ultimate all-purpose processor and fairly priced as such. However, users interested purely in gaming will get more value out of the 7800X3D or 13600K due to lower entry and cooling costs.
Intel Core i5-13600K
Intel Core i5-13600K
Socket: LGA 1700 | Cores & threads: 6+8 / 20 | L3 Cache size: 24MB | Base Clock Speed: 3.5 / 2.6GHz | Boost Clock Speed: 5.1 / 3.9GHz | Base Power: 125W | Turbo Power: 181W | iGPU: Yes
Pros:
World-class gaming performance

Exceptional value for the money

Lower platform costs than the competition
If you've checked any of our CPU + GPU suggestions, you already know we have a soft spot for the 13600K. It barely trails the 13600K while consuming less power, demanding less powerful cooling, and coming in at a much more reasonable price. The 7700X might have had a place on this list before the 7800X3D came out, but it's lost much of its luster between the 13600K and AMD's newest gamer.
All the advancements Intel bestowed upon the 13900K apply to its smaller sibling, too. The E-core doubling is particularly interesting since eight put the 13600K on par with last generation's top-tier offerings. Add in Raptor Cove P-cores' improved IPC, and you get a processor that matches Alder Lake's finest when working or handling multimedia.
Architecturally, the chip is a stunted 13900K. Two of its P-cores don't work, and neither do half the E-cores. They're physically present to keep fabrication costs down, but you don't get to use them. Six P-cores consume less power and are noticeably easier to cool. Still, you'll want to invest in good air cooling or an AIO for the best results.
4000-series NVIDIA GPUs came out shortly after Raptor Lake, so initial tests were performed on Ampere cards. More recent testing shows the 13900K taking better advantage of the new tech, so the minuscule 1080p fps gap between it and the 13600K is now slightly wider.
On average, that's still just a 5-7% lead for the much more expensive and power-hungry flagship. Differences at higher resolutions remain largely irrelevant, solidifying the 13600K as a futureproof gaming investment.
AMD Ryzen 5 7600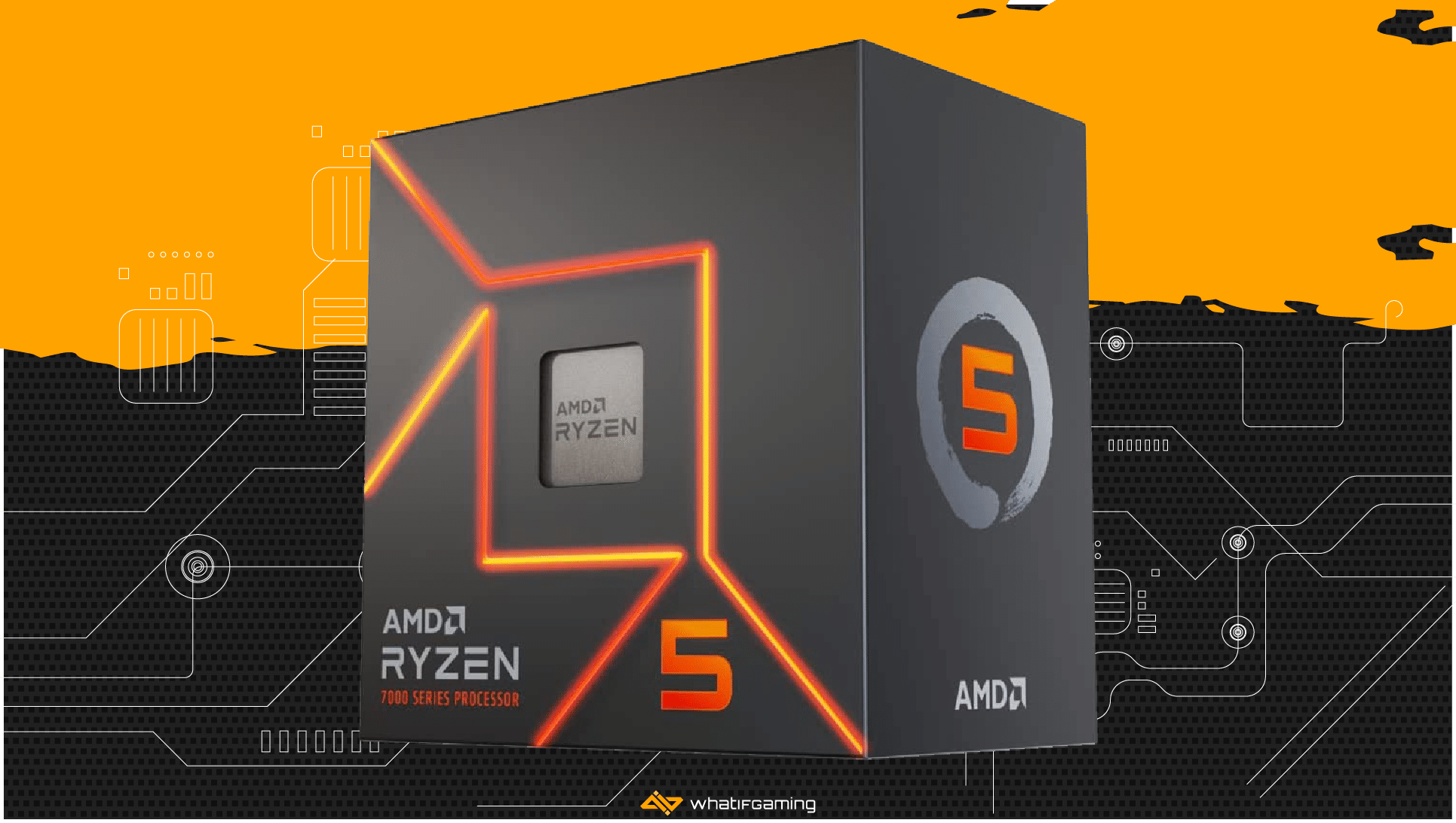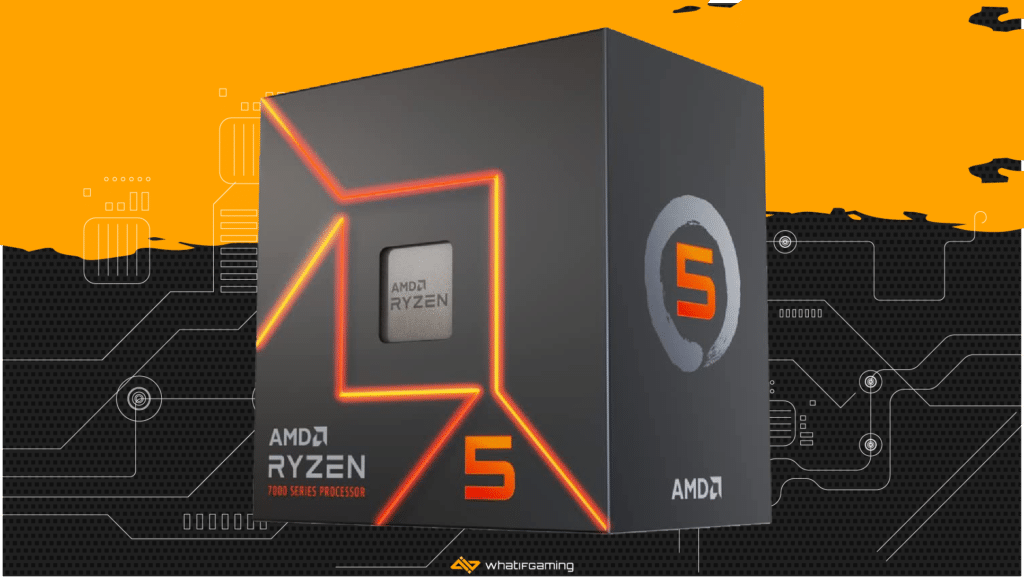 AMD Ryzen 5 7600
Socket: AM5 | Cores & threads: 6 / 12 | L3 Cache size: 32MB | Base clock speed: 3.8GHz | Boost clock speed: 5.2GHz | TDP: 65W | iGPU: Yes
Pros:
Outstanding value for the money

Easier to cool than the 7600X

Barely any gaming performance difference compared to 7600X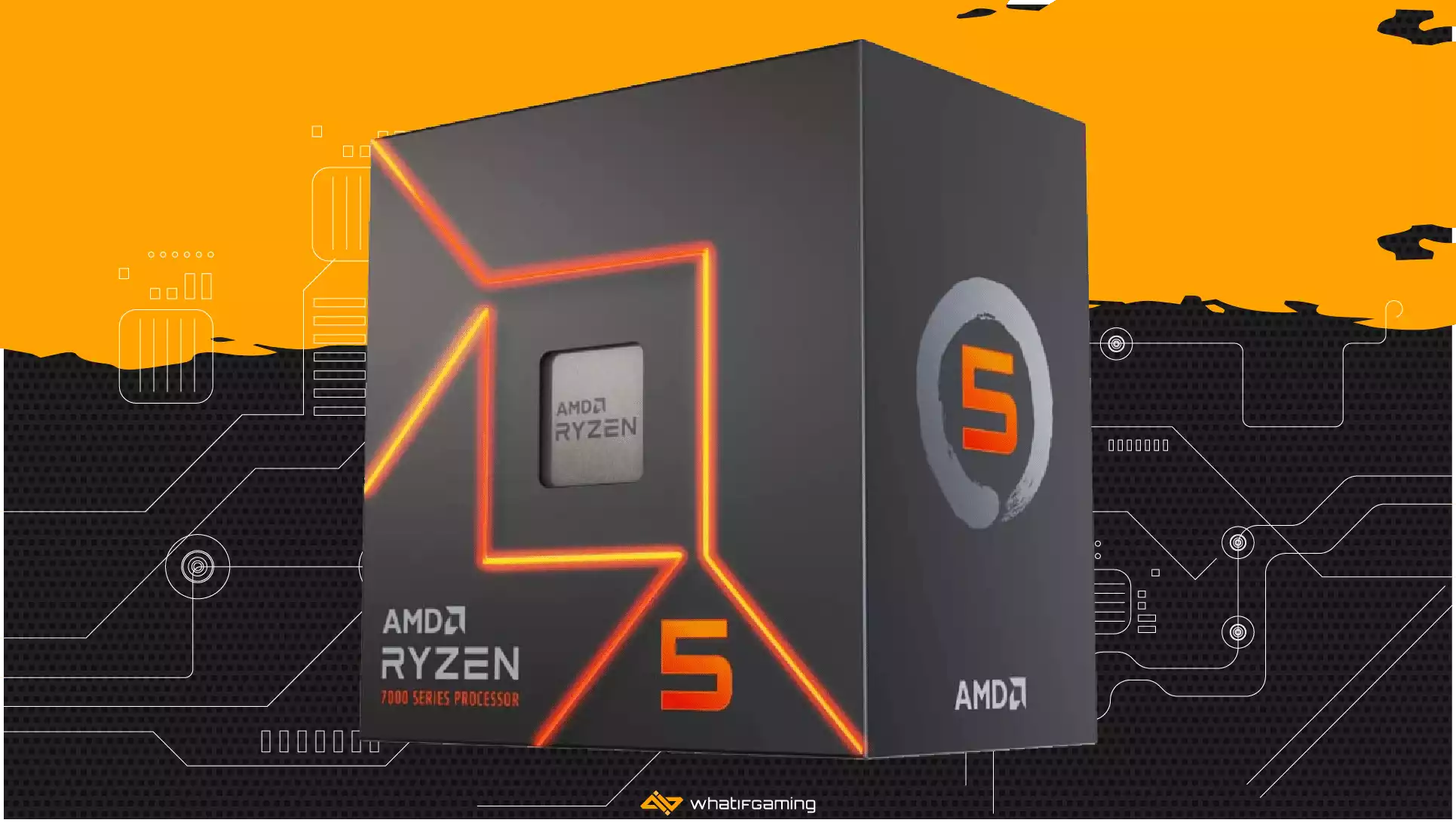 Want the best CPU for gaming on a budget? Then look no further than the non-X Ryzen 5 7600! It costs just over $200 while coming close to the greats in terms of framerate. Better yet, AMD lowered its TDP to just 65W. That leads to massive heat reduction, enabling you to thrive on basic air cooling and further offset AM5's platform costs.
Provided you can find one at a good discount, it's worth it to look into the 7600X as well. It has better multithreaded performance and can eke out a frame or two more in games. AMD placed no restrictions on non-X CPU overclocking, so you can match the 7600X's gaming output if you get a beefier cooler.
The Ryzen 5 7600 continues a proud tradition of mainstream best-sellers. It's a 6-core chip designed to appeal to value-focused users interested in building a mid-range PC that will last them a while regardless of the use case. AMD encourages this by bundling it with the Wraith Stealth cooler, an extra the 7600X doesn't come with. It's not as good as the Spyre the chip's predecessors came with, so consider upgrading.
Thermal efficiency is among the 7600's highlights. The first Zen4 wave redefined desktop CPU thermals and runs hot no matter which cooling method you use. By lowering the TDP, AMD managed to throttle the 7600's thermal output by as much as 20°C at load compared to the 7600X. You should still expect high temperatures when using PBO, but cooling a stock 7600 is a breeze.
The TDP hit reflects mostly on the 7600's productivity potential. It has slightly lower core clocks than the 7600X, which affects gaming performance more. Most people won't register or care about the 1-2% framerate difference anyway. The 7600 takes a backseat to our more advanced gaming chips, scoring around 10% lower than the 13600K at 1080p. Considering it's $100 or around 50% cheaper, that's an acceptable compromise.
AMD Ryzen 7 5800X3D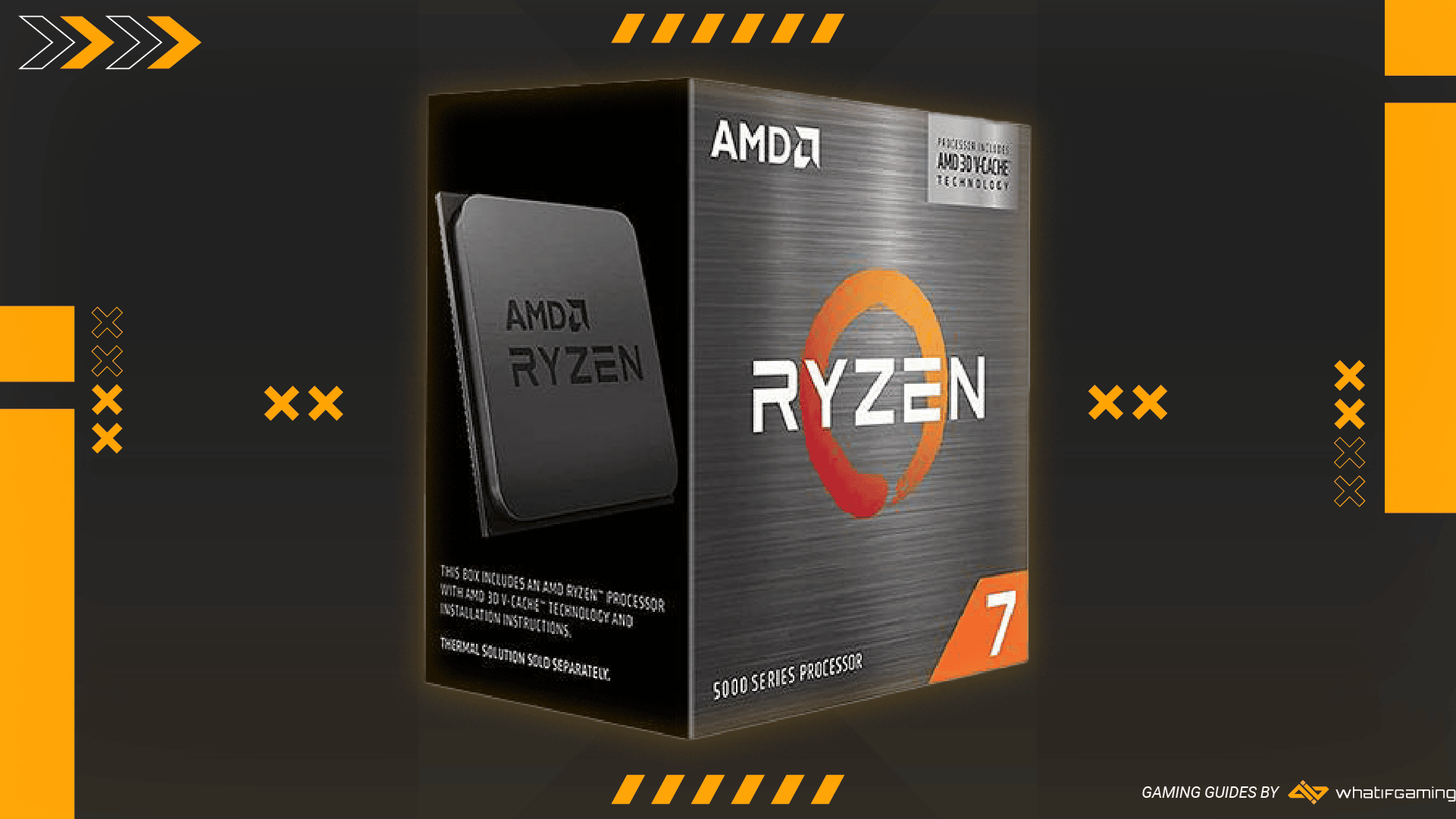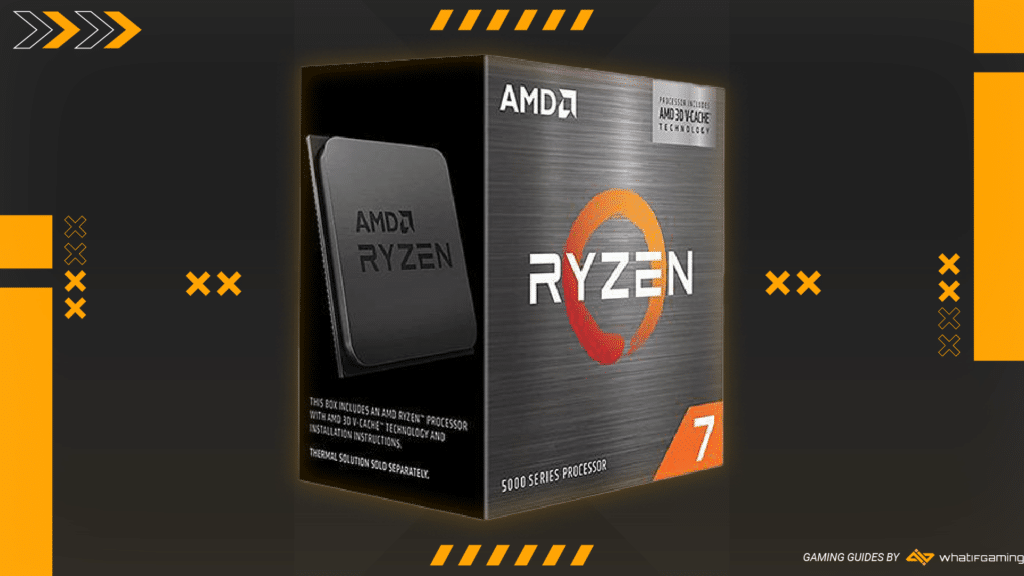 AMD Ryzen 7 5800X3D
Socket: AM4 | Cores & threads: 8 / 16 | L3 Cache size: 96MB | Base Clock Speed: 3.4GHz | Boost Clock Speed: 4.5GHz | TDP: 105W | iGPU: No
Pros:
Outstanding gaming improvements over base model

Works on all AM4 systems

Cheap platform costs
Cons:
No multi-threading improvements over 5800X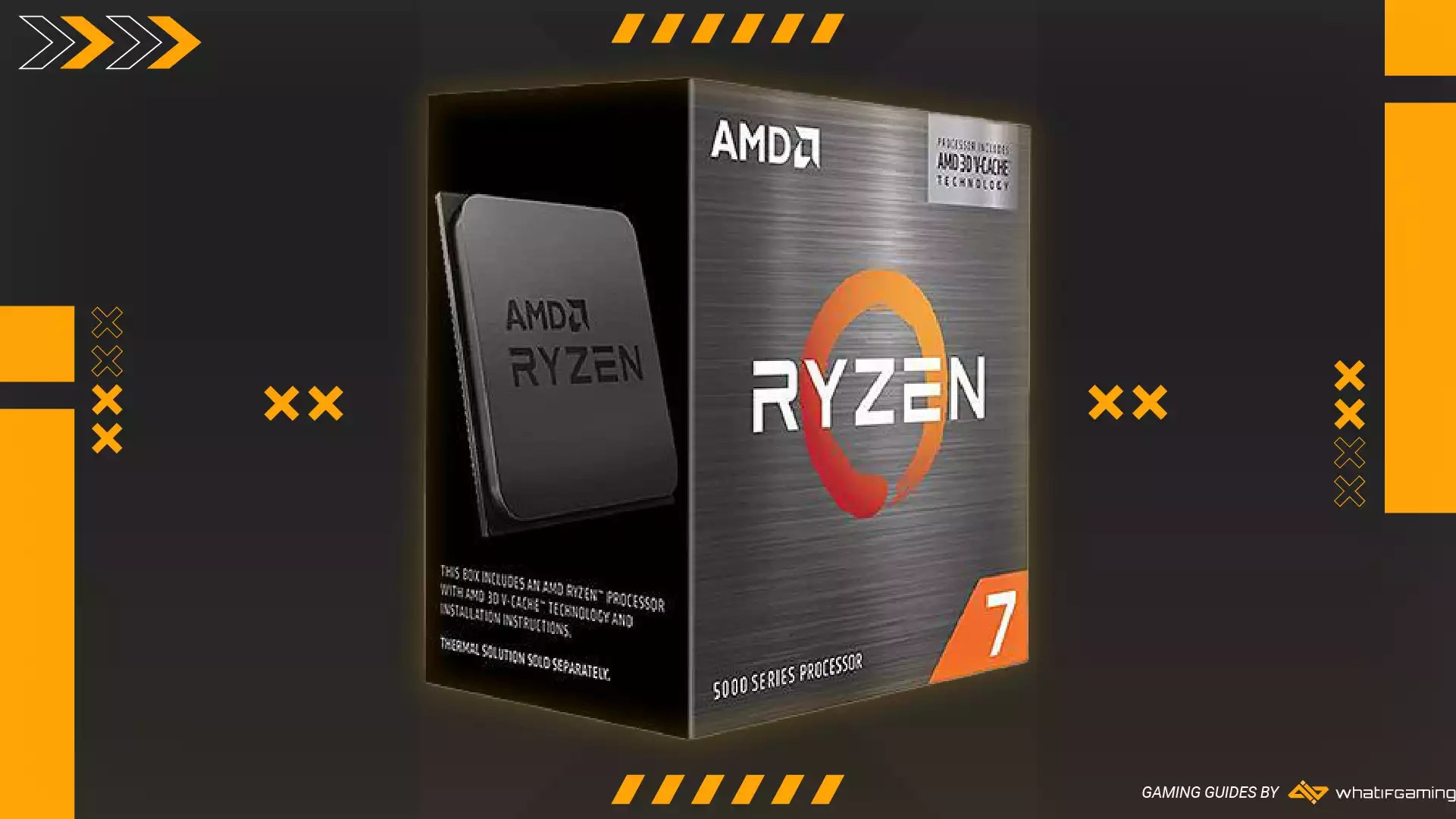 It launched a year before the 7800X3D almost to the day, yet the original 3D V-cache chip remains relevant. It's the best CPU for gaming if you already have an AM4 rig but are hesitant to switch to a newer platform. You can now find the 5800X3D on sale for as low as $300, which will only get you a decent AM5 motherboard these days.
AMD first experimented with 3D V-cache on their workstation CPUs and adapted the technology to the desktop market after seeing the impact it had on performance. There were limits, like lower clock speeds compared to the original 5800X. Moreover, the 5800X3D needs to maintain a delicate voltage balance, so AMD disabled overclocking entirely.
In return, you get 64MB of 3D V-cache stacked on top of the 5800X's CCD. The additional memory connects to other components seamlessly, so your system recognizes a single chunk of 96MB. It takes up only the central part, so structural silicone is added to the edges to even things out.
Implementing the cache did not affect the 5800X3D's thermals. The base & boost frequencies experience respective drops of 400 & 200MHz. The newer processor is a slightly worse option for multithreaded work.
The target audience shouldn't care, as the 5800X3D focuses on gaming more than anything. It's the most potent AM4 chip in that regard. Its successor is naturally superior and achieves around 20% better results when working with the most powerful graphics cards.
So, why is the 5800X3D on the list if it falls behind so much? Because it mitigates the nastiest thorn in AMD's side – high platform costs. The CPU will work flawlessly on 6yo B350 boards, or you can get a great deal on 500-series boards and still be set for the future since GPUs still use PCIe 4.0 such mobos support. Add some AMD-optimized DDR4 RAM you can get for a pittance, and you've got a relevant gaming rig for years to come.
Intel Core i5-12600KF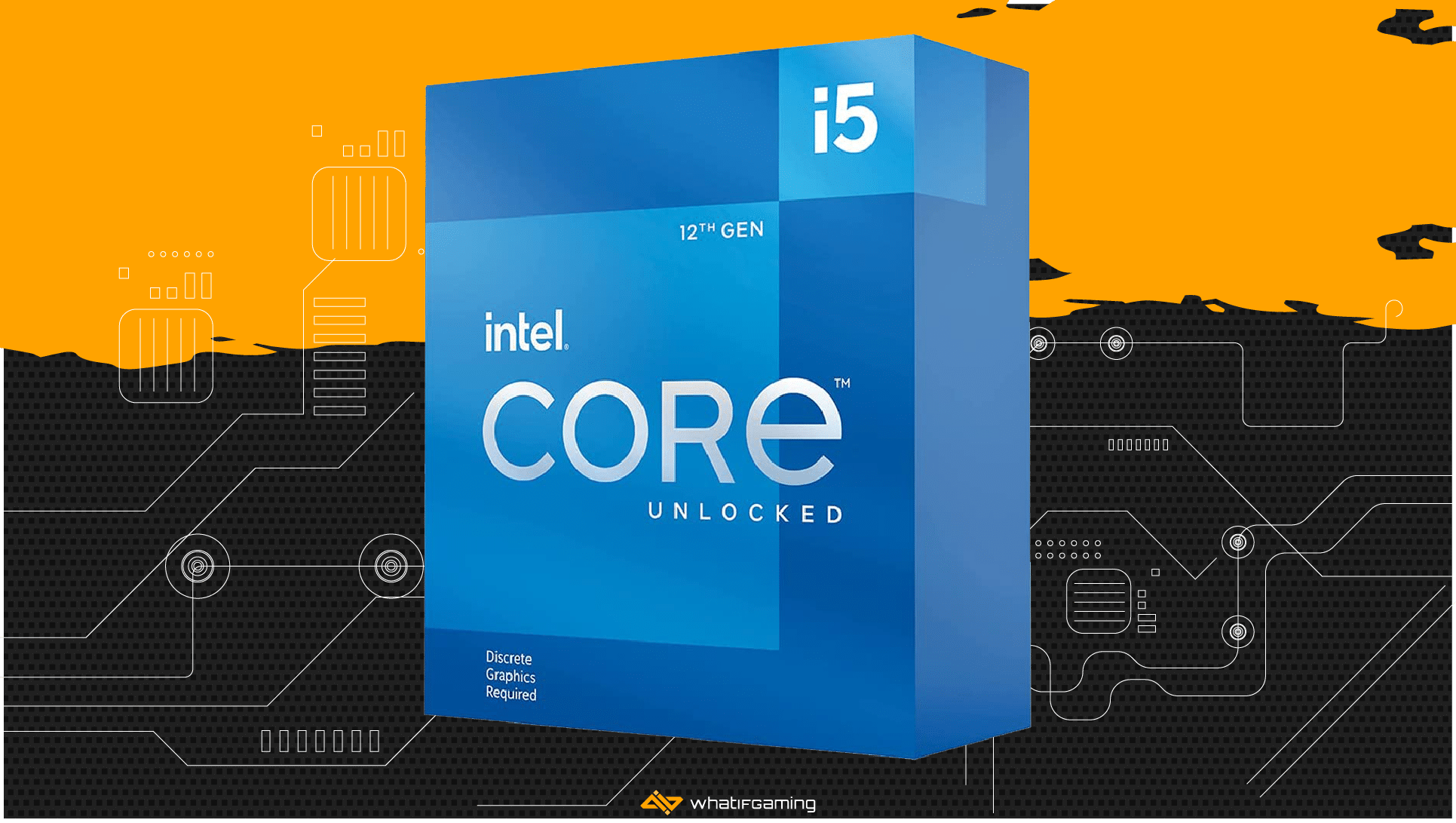 Intel Core i5-12600KF
Socket: LGA 1700 | Cores & threads: 6+4 / 16 | L3 Cache size: 20MB | Base clock speed: 3.7 / 2.8GHz | Boost clock speed: 4.9 / 3.6GHz | Base power: 125W | Turbo power: 225W | iGPU: Yes
Pros:
Performs on par with the Ryzen 5 7600

Low processor and platform cost

Decent productivity performance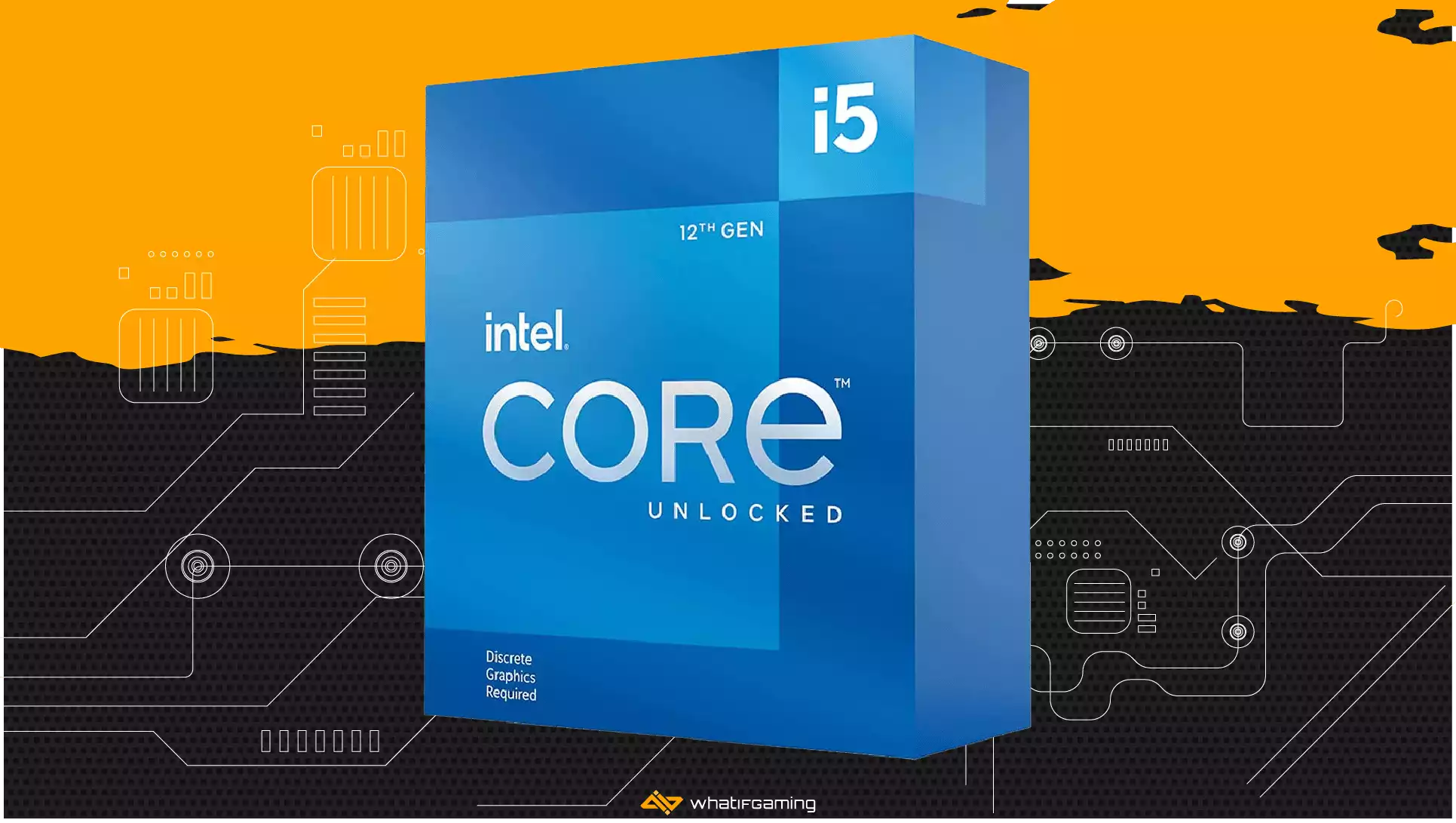 Our final pick is a great solution if you want to purchase a modern gaming PC for as little as possible. The 12600K offers decent productivity performance as well, so you're not at a loss if you use the computer for other activities. The 7600 costs slightly less, but you can more than offset this by going with cheaper RAM and a B660 / B560 motherboard.
Intel released the Core i5-13500 more recently, so why isn't it a best CPU for gaming pick? The 13500 is a viable alternative, but more factors favor the older chip. Its KF version costs $25 or 10% less while providing an identical gaming experience. No gamer needs the iGPU, so it makes sense to put the savings towards a cooler or better RAM.
The 13500 does multithreaded tasks slightly better since it has four more E-cores. However, you can't overclock it, and you'll need to buy a better cooler anyway since Intel's stock solution will throttle the CPU.
Back to the 12600KF, which was an impressive chip upon release. Intel had been keeping up with AMD's core count increases for several generations. With this chip, they finally gained the upper hand in the mid-range segment. Six P-cores provide the muscle needed to run games without a hitch. Four E-cores help with low-intensity and multithreaded tasks.
Game-wise, the 12600KF is almost an ideal match for the Ryzen 5 7600. AMD's chip is arguably the better futureproofing buy since AM5 should enjoy the same long-term support its predecessor did. Meanwhile, LGA 1700 is at the end of its life cycle.
The 12600KF makes more sense if you're building a budget rig now and don't intend to upgrade its core parts other than the GPU. It was smart of Intel to keep DDR4 alongside DDR5. Opting for the DDR4 RAM + motherboard combo will save you money in exchange for a small performance hit you may not even notice.