Getting your hands on a brand new Nvidia RTX 3090 in 2021 is not an easy task to achieve, but if you've managed to grab one of these beasts for yourself, you need to know that this is just the first step to a long list of steps you'd need to go through in order to get your dream PC. The next step is getting your hands on the best CPU for Nvidia RTX 3090, and if you're looking to build a pc, you might already know that this task is just as hard (if not harder) as acquiring that brand new graphics card. Choosing the best CPU for RTX 3090 is not the hard thing. Finding a piece for yourself might be one of the hardest steps in your PC-building adventure. We're here to make that task much easier by providing you with a list of the best RTX 3090 CPUs.
AMD Ryzen 9 5950X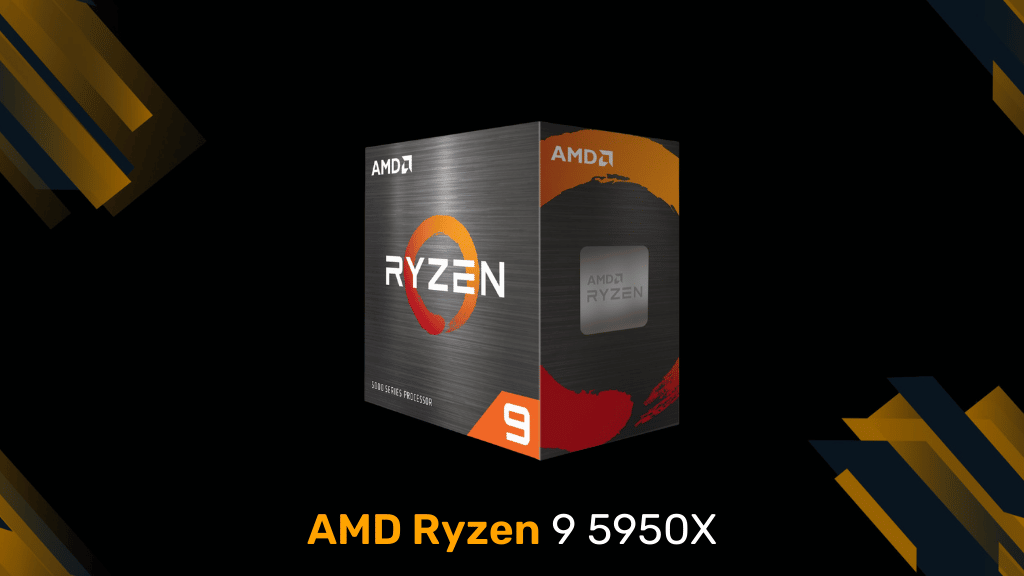 CORES: 16 | THREADS: 32 | BASE CLOCK: 3.4GHz | SOCKET: AMD AM4
Once the red team has gone to the Zen architecture, they've done nothing but improve their processors. With Zen1, they closed the big gap that intel has created, Zen2 overcame most of the advantages of Intel's processors except gaming, and with the Zen3 architecture and the 5000 series, the red team has completely overcome team blue even in the gaming bracket.
The Ryzen 9 5950X is one of (if not the) best RTX 3090 CPU. It's a different monster from everything else in the consumer market, and some recent testing has shown that it even outdoes some of its enthusiast counterparts. The R9 5950X is created using the 7nm process, so AMD has tried its best to squeeze every last bit of performance from this monster CPU, making lots of improvements to the previous iteration.
Read until the end to determine if this pricey beast is worth its money when paired with the best GPU in 2021.
Intel Core i9 11900K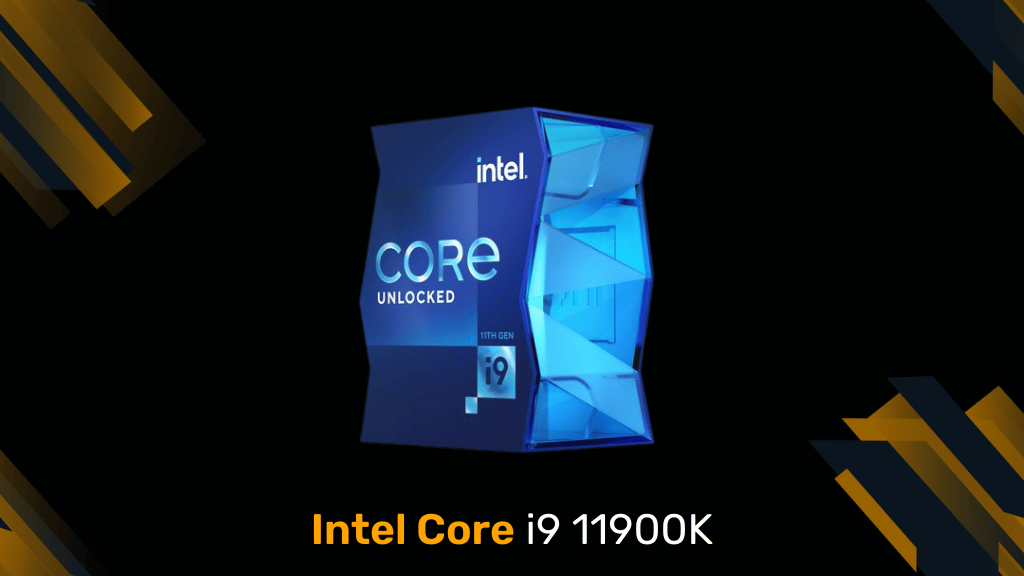 CORES: 8 | THREADS: 16 | BASE CLOCK: 3.5GHz | SOCKET: Intel LGA 1200
If you're looking for a CPU to help you in single-threaded processes, then the Intel Core i9 11900K is made for you, but if you're planning to do anything else on your computer, then you're better off choosing an option from AMD's line up.
We could just leave it at this and give you nothing else to go on, but we're not that kind of a website. Lots of tests have shown that Intel's i9 is a power-hungry processor that reaches really high temperatures. In addition, some stress tests have rendered the i9 not stable enough to go heads to heads with their AMD counterparts.
You can even compare the Intel Core i9 11900K to its predecessor, the Intel Core i9 10900K. And, if you're an observant person, you'll notice that this year's i9 11900K is missing two cores and four threads compared to its predecessor. This is because Intel's engineers are stating that they've found that eight cores and sixteen threads are the sweet spot for enthusiasts using their i9 series.
AMD Ryzen 9 5900X
CORES: 12 | THREADS: 24 | BASE CLOCK: 3.7GHz | SOCKET: AMD AM4
With the Intel i9 10900K taking the throne for the best gaming processor last year, AMD had a big pill to swallow in order to beat their blue team counterpart. They needed to dethrone the best gaming processor while keeping their price as low as possible, and as you probably already know, they've managed to hit one of their goals, but that was enough to dethrone Intel.
If you're looking to get the best and fastest processor in 2021, you should get back in the first option and get that, because as we mentioned there, it's a different beast! But if you're looking to get a good processor for a reasonable price, then the Ryzen R9 5900X is the way to go. There aren't compromises. It will amaze you with its performance, no matter if you're a hardcore gamer or a content creator looking to go big!
AMD Ryzen 7 5800X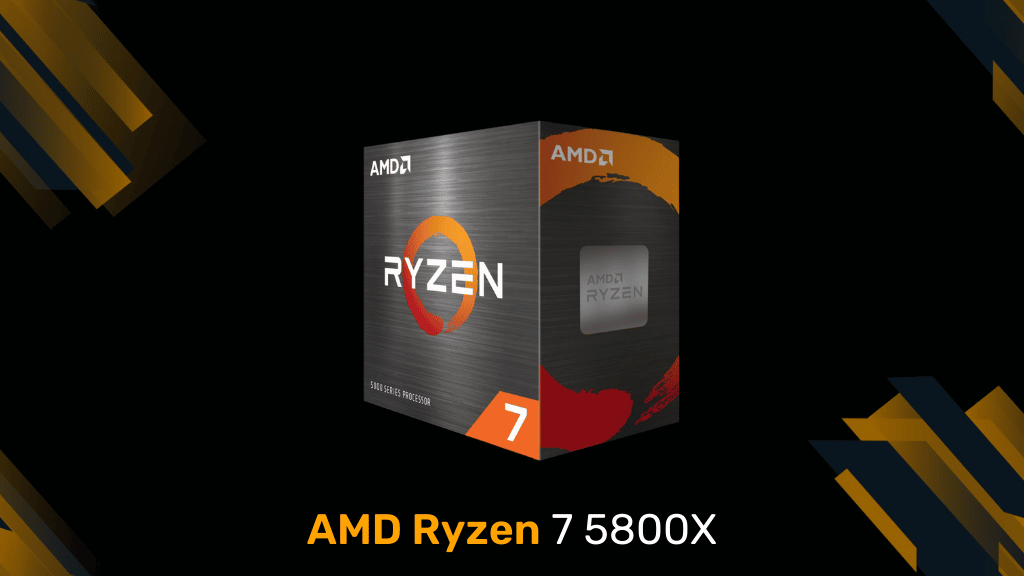 CORES: 8| THREADS: 16 | BASE CLOCK: 4GHz | SOCKET: AMD AM4
As we already mentioned last year Intel was still holding on to the lead over AMD in gaming performance. But with the 5000 series, AMD took that away by improving their chipsets massively, by completely redesigning their Zen3 architecture. This improvement alone is one that makes the AMD Ryzen 7 5800X one of the best CPU for RTX 3090. But that's not all, they've also managed to improve this CPU's predecessor single-core performance significantly. Which makes this CPU one of the best bang for your back processors out there.
One of the best things that AMD got out of their 7nm transition was the fact that they've managed to significantly decrease the energy consumption as well as the temperature outputs. Because of this, the CPUs from the R7 line up, have shown a 58 percent increase in efficiency when compared to Intel processors. Although this might seem like not that much to a lot of you, when you're trying to surpass your competition in something, every little bit of power that you can squeeze means a lot!
If you're asking me for my opinion, this processor is one that you shouldn't think twice about before pairing it with your Nvidia 3090, because of the fact that the 5800X is one of the best performers from its price range.
Intel Core i7 11700K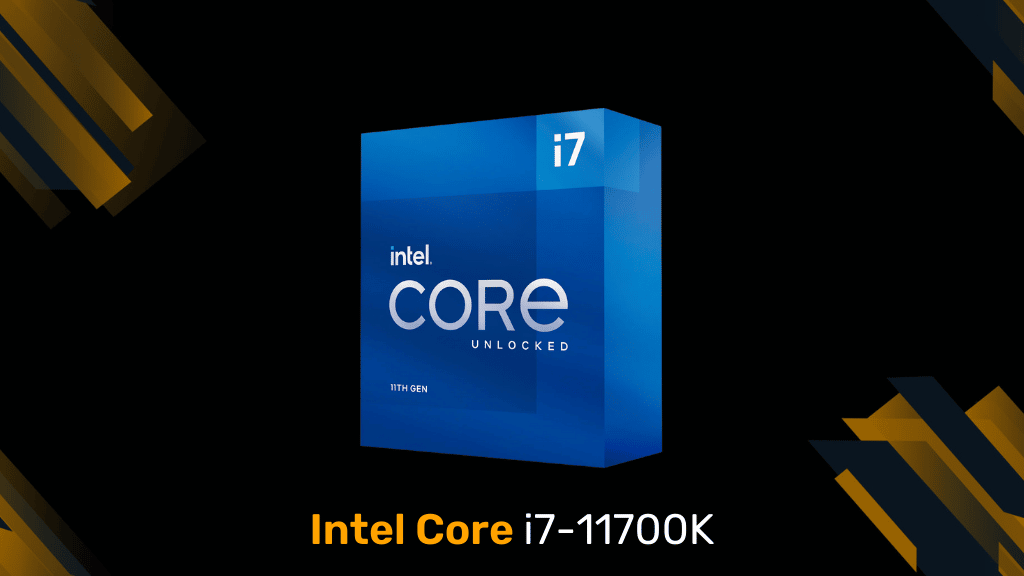 CORES: 8| THREADS: 16 | BASE CLOCK: 3.6GHz | SOCKET: Intel LGA 1200
Intel's Core i7 11700K is the 8 core and 16 thread dream CPU that the Intel Core i9 11900K could've been if it was more competitively priced and they'd gotten rid of some of the BIOS problems plaguing the CPU. There's not a lot of digging to do here, the Ryzen R7 5800X, this CPU's competitor outperforms it in most of the performance tests, but this processor's competitive pricing sure does wonders in Intel's sales. The main thing we can see out of this Intel processor is the fact that all you need is some platform maturity as well as aggressive pricing.
As we mentioned before in some of the previous paragraphs, Intel made a right confusion by releasing two 8 core and 16 threads processors. Consumers were left thinking which one is which and why the i9 is much pricier when you have the same specs in the i7 with a small dip in performance.
If you must go with the blue team, then we'd recommend you spending your money as wisely as possible and going with the i7 option instead of splashing out for a bug riddled CPU in the i9 11900K.
If you're planning on getting one of these bad boys we'd recommend you go through our article on the best graphics cards for i7 11700K.
AMD Ryzen 5 5600X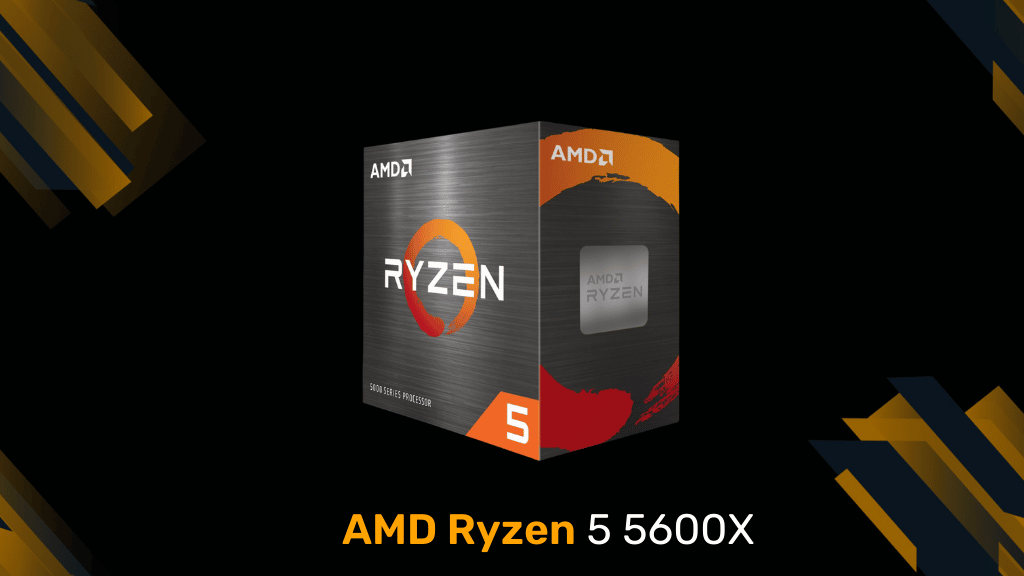 CORES: 16 | THREADS: 32 | BASE CLOCK: 3.4GHz | SOCKET: AMD AM4
When we're talking mid-range processors, we're talking one thing – price, and when it comes to price, the R5 5600X is one of the priciest mid-range CPUs out there. But this is more justifiable when we take into consideration the fact that it comes as close as possible to the R7 5800X in performance. Price is not always the main feature people take into consideration when they are looking into some more high-end options because with the consumers who need the features in some of the high-range CPUs time is money, and pricier CPUs are fine as long as they do the job faster than the cheaper ones.
Basically, what we're trying to say is that you shouldn't splash out big money on your pc because a good gaming CPU shouldn't cost as much as your entire gaming PC. This CPU is $50 dollars more expensive than its predecessor. But even this is justifiable, because just like the other upgrades to the Ryzen 3000 series you get a $50 increase, but unlike its competitors and a lot of Ryzen CPUs you also get a great cooler that makes up for the increase.
Which one is the Best CPU for Nvidia 3090?
Well. The jury's out, and as you probably already know, we don't sit on the fence here at whatifgaming.com. So, if you have lots of money to splash on your PC and you're not using it only for gaming then the AMD Ryzen R9 5950X and the AMD Ryzen R9 5900X are great options.
The AMD Ryzen R7 5800X is the greatest bang for your buck if you're looking for a great gaming processor to pair up with your Nvidia 3090 GPU. But you don't need to splash all that money, if you are not looking for the extra horsepower, then the AMD Ryzen R5 5600X offers nearly the same performance for less money.
If you decide to go with these options you'll need to get a new motherboard as well as new RAM, so why not check out our articles on how to purchase the best Motherboard and best RAM for your Ryzen processor.
At the moment we wouldn't recommend you going with an Intel option but if you really need to do it then the Intel i7 11700K is a good option because of the fact that it offers the same performance as the i9 but for less money and without the BIOS bugs.
If you're still building your PC here's a great article on how to find a great PC case for it.
Thanks for taking the time to go through our article! Hope we helped you find the best RTX 3090 CPU. If you did make sure to help others by sharing this article on your social media, if not, then tell us what you think which CPU we missed and why is it better than the ones we've mentioned.