Seven months after unleashing the 4090, NVidia finally released a GPU that targets the mainstream. The 4060 Ti brings minor hardware improvements over its predecessor but promises to shake things up through DLSS3's AI-generated image generation only available on the newest cards. If you find this reason enough to build a new PC, you'll also need the best CPU for RTX 4060 Ti. These are our top five picks.
Intel Core i5-13600KF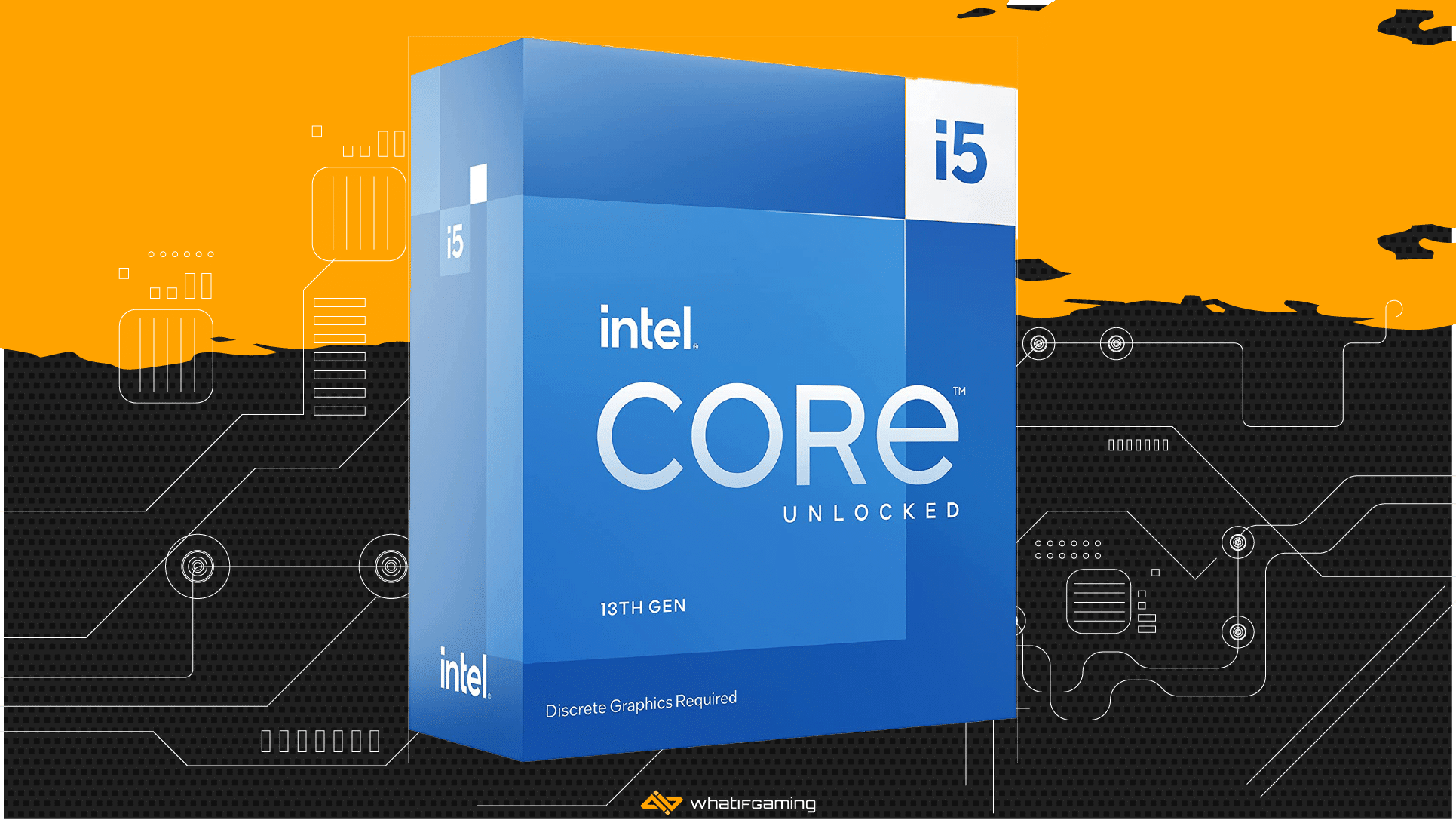 Intel Core i5-13600KF
Socket: LGA 1700 | Cores & threads: 6+8 / 20 | L3 Cache size: 24MB | Base Clock Speed: 3.5 / 2.6GHz | Boost Clock Speed: 5.1 / 3.9GHz | Base Power: 125W | Turbo Power: 181W | iGPU: No
Pros:
World-class gaming performance

Exceptional value for the money

Lower platform costs than the competition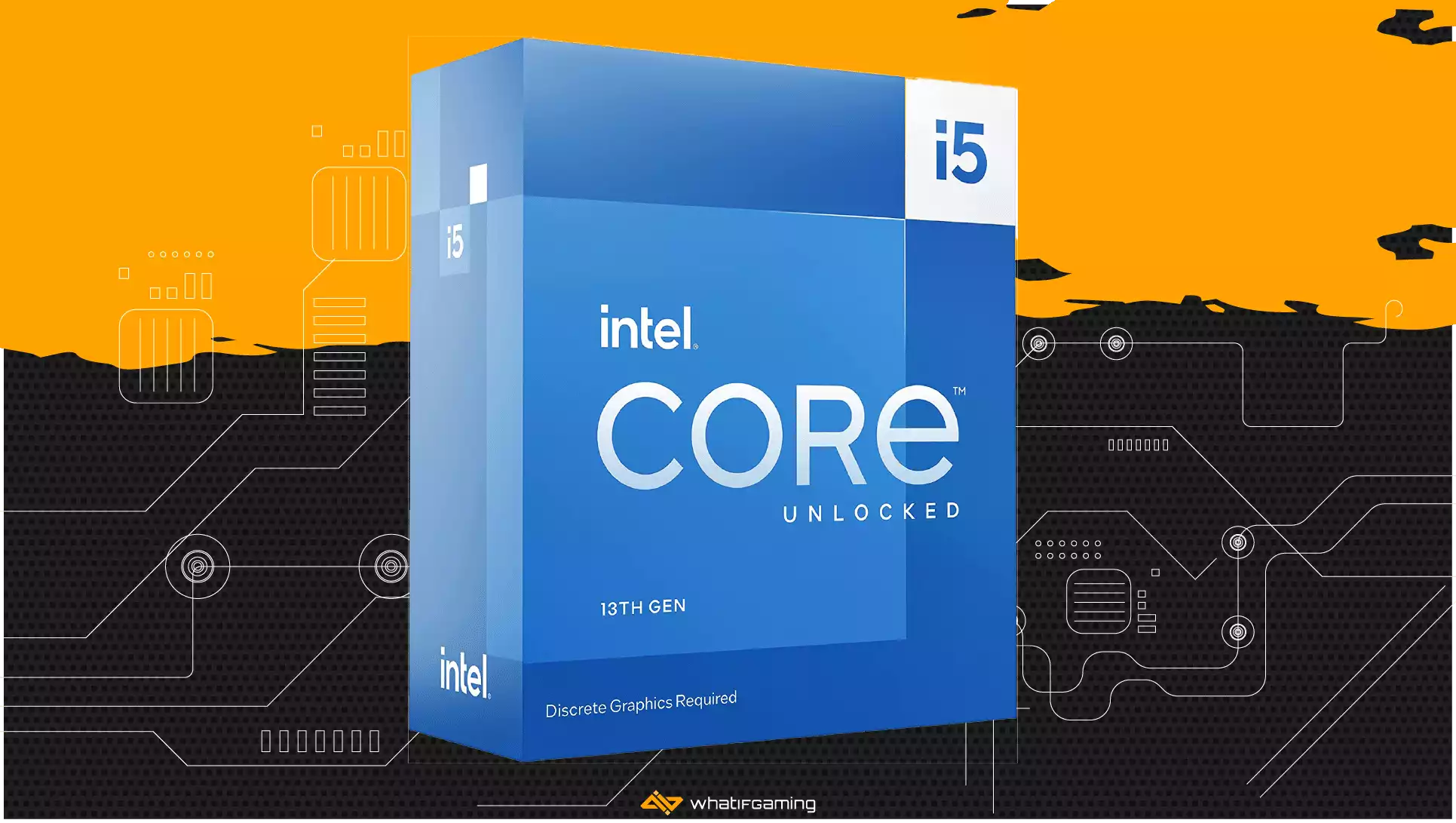 What better way to kick our recommendations off than with one of the best gaming CPUs in the last decade? The 13600KF is almost as good for gaming at any resolution as its much more expensive siblings. Better yet, the increase in E-cores turns it into a viable workhorse that handles rendering, simulations, and encoding like the champ it is.
We went with the KF version this time since it's around $25 cheaper than the standard 13600K. You lose nothing except the iGPU, which you don't need anyway.
The 13600KF falls into the upper tier of Intel's last monolithic Raptor Lake generation. It is compatible with all LGA 1700 motherboards. That lets you save even more if you get a 600-series board and update its BIOS. The architectural constraints might be the same, but the 13600KF is a step up from last-gen's version.
Intel beefed the chip up on different fronts. On the one hand, it has new performance cores that tout a 15% better single-threaded performance. On the other, there are 2x the 12600K's E-cores for more efficient light and multithreaded load handling. They're the same as before but come with a frequency boost.
The 13600K is an outstanding gaming CPU. The above improvements and increased L2 & L3 caches also make it a formidable productivity chip. Depending on the games you test, it almost matches or barely trails behind the long-reigning 13900K. The chip's longevity is also in the bag since it's as capable as any current gaming CPU at letting the fiercest GPUs run free at 4K.
Power consumption and heat are areas that should give you pause before buying. Other CPUs on the list are more efficient, and you'll need to get a quality air cooler or 240mm AIO if you want low temperatures while gaming.
AMD Ryzen 7 7700X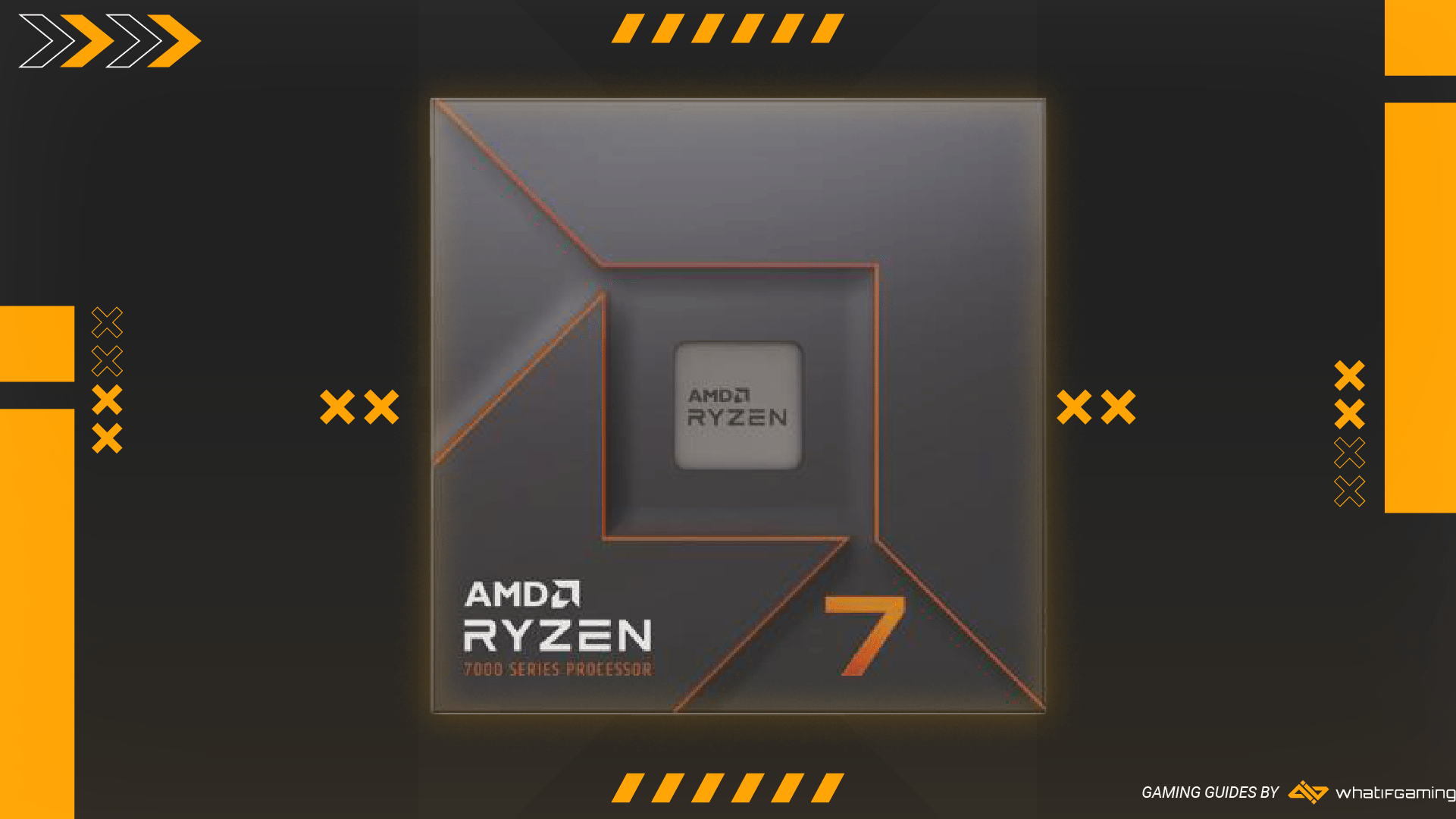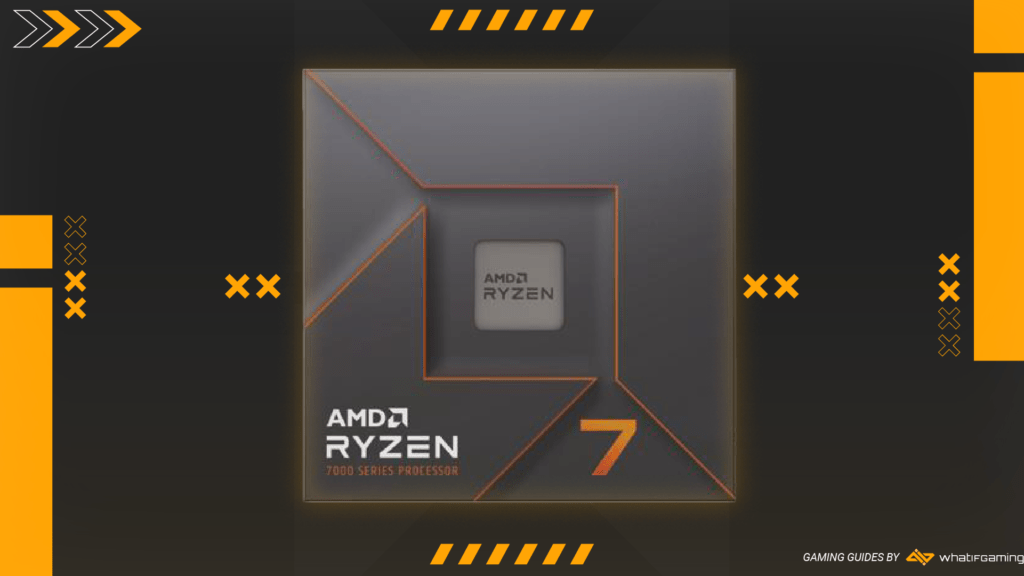 AMD Ryzen 7 7700X
Socket: AM5 | Cores & threads: 8 / 16 | L3 Cache size: 32MB | Base Clock Speed: 4.5GHz | Boost Clock Speed: 5.4GHz | TDP: 105W | iGPU: Yes
Pros:
Good mix of performance and price

Better PCIe 5.0 support than Raptor Lake competitors

Excellent power efficiency
Being on a "dead platform" is one of the most common complaints Raptor Lake critics mention. While the relevance is debatable, it's true you'll have longer support to look forward to if you embrace AM5. The 7700X is AMD's best CPU for RTX 4060 Ti. It's similarly priced to our winner while offering slightly better PCIe 5.0 optimization with a much healthier power consumption.
This generation marks a departure from AMD's extremely successful AM4 platform. The new socket is land grid-based and supports 230W CPUs sure to arrive in subsequent generations. The 7700X's increased 105W TDP is already a sign of such changes. Even so, it's a far cry from the 13600KF's consumption at peak stress levels.
The processor itself represents a continuation of AMD's chiplet design. It comes with two CCDs housing the heavy-lifting brainpower, which connect to an I/O that contains the new iGPU and a DDR5 control interface. That's the only RAM it will support, so you're out of luck if you bought decent DDR4 recently.
All eight cores have two threads and correspond to Intel's P-core variant. The two extra cores help close the 13600K gap regardless of the task type. The 7700X is a fraction slower, which you won't notice in most games with a card like the 4060 Ti anyway. The differences melt away as the resolution climbs, meaning the 7700X is a sound long-term investment for future 1440p or 4K gaming.
AMD set its TJMax to 95°C, which you should expect to reach when running stress tests regardless of your cooling setup. Fewer overall cores and lower TDP makes the 7700X run cooler during everyday use, though. You'll still want a reputable custom cooler, but you can save a few bucks on it.
AMD Ryzen 5 7600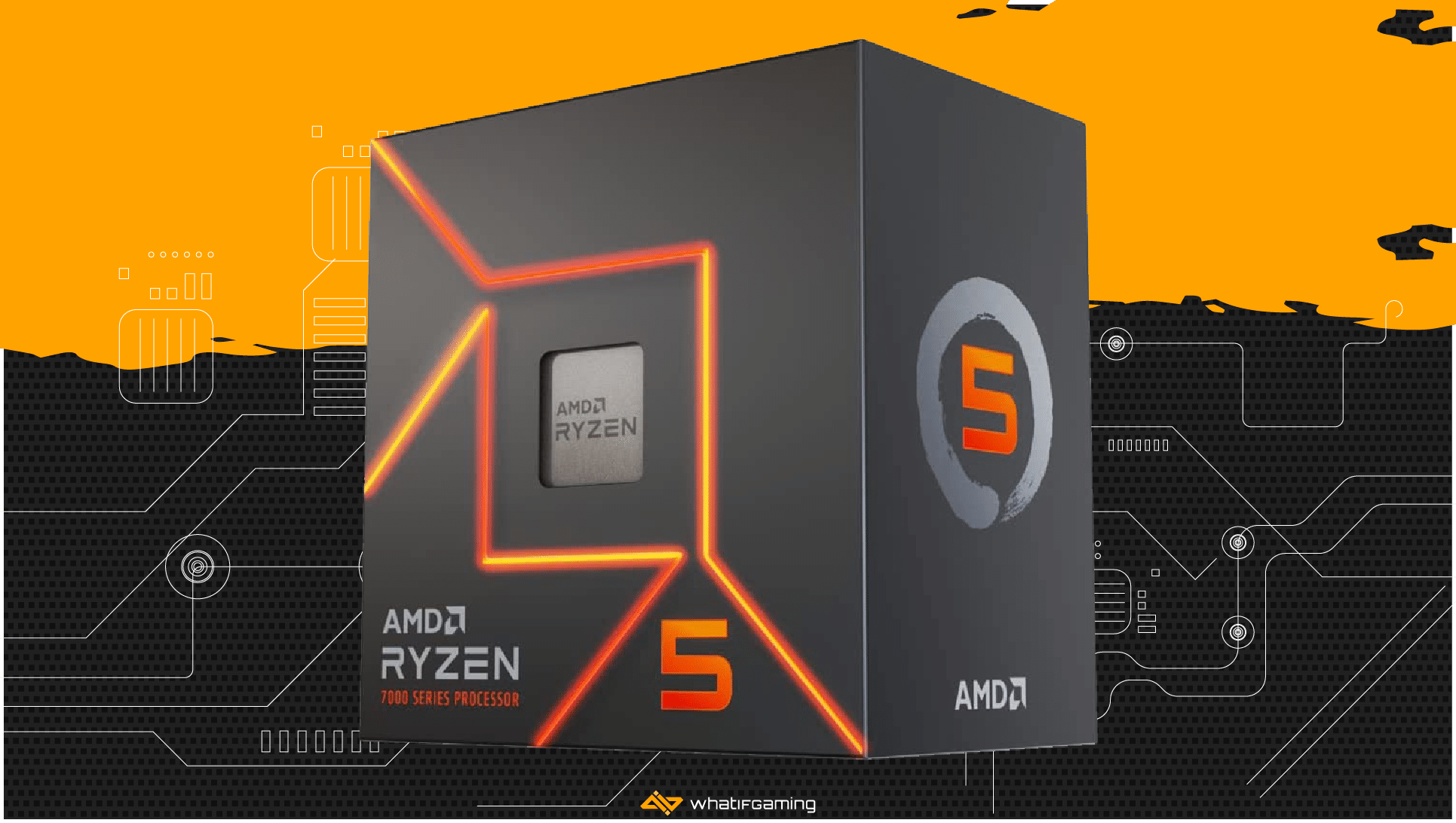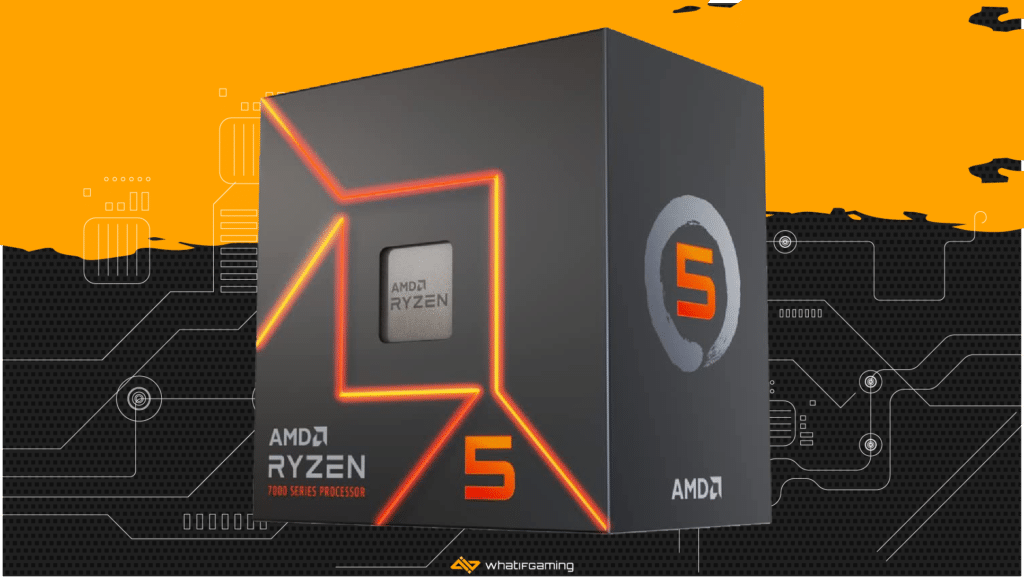 AMD Ryzen 5 7600
Socket: AM5 | Cores & threads: 6 / 12 | L3 Cache size: 32MB | Base clock speed: 3.8GHz | Boost clock speed: 5.2GHz | TDP: 65W | iGPU: Yes
Pros:
Outstanding value for the money

Easier to cool than the 7600X

Barely any gaming performance difference compared to 7600X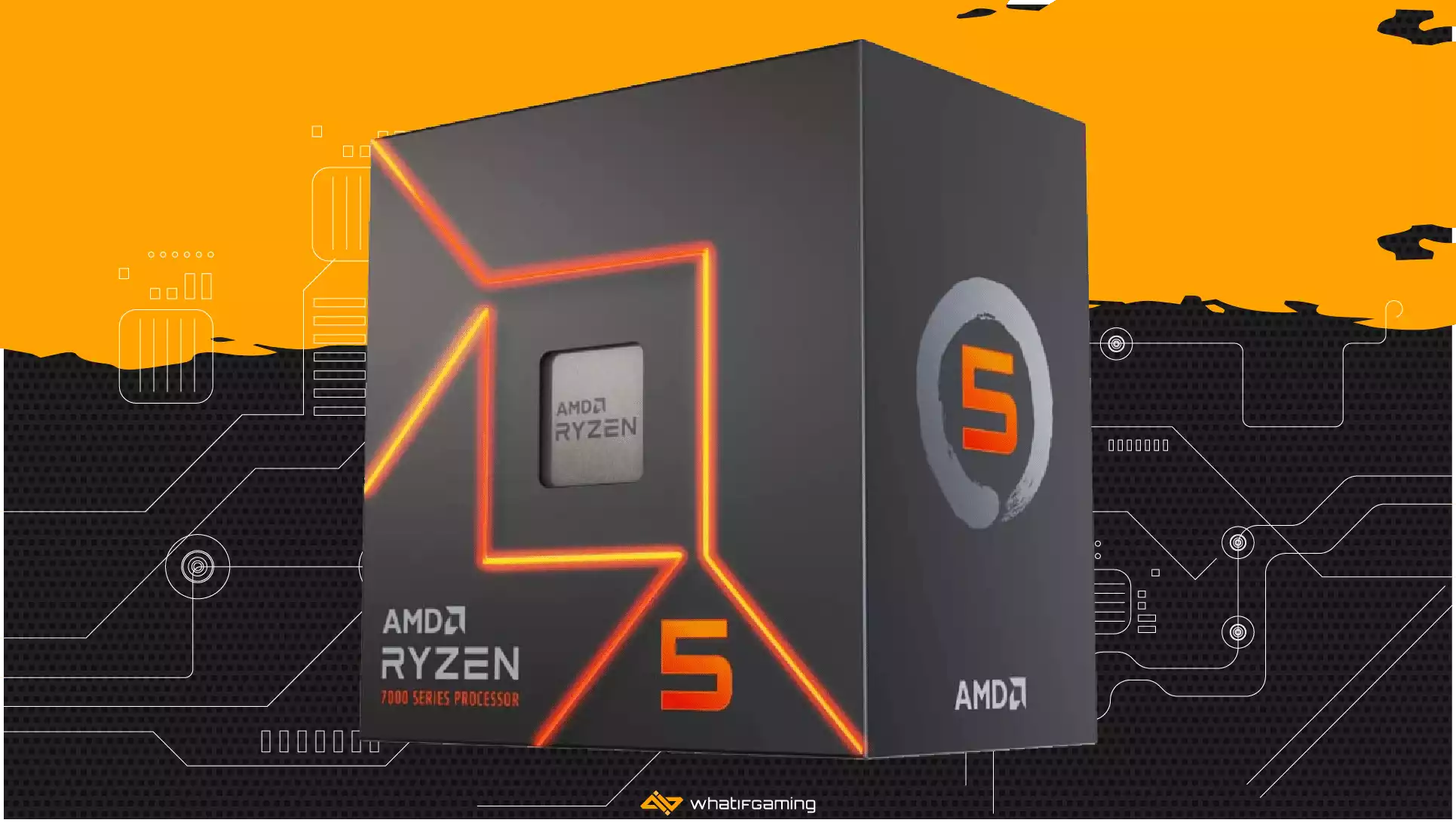 Do you want to enter the AM5 era as painlessly as possible while enjoying unimpeded 1080p action? The non-X Ryzen 5 7600 is meant for you, then! It's the cheapest and most "stripped down" AM5 CPU to date, but don't let that fool you into thinking it's a bad investment.
AMD first launched its X-series Zen4 CPUs alongside X670 motherboards. Their general performance and technology upgrades were noteworthy, but the CPUs run hot. With the 7600, plummeting DDR5 prices, and now A620 motherboards, embracing AM5 makes sense even for the thriftiest buyers.
The 7600 retains its X counterpart's 6-core 12-thread setup, where only one CCD is active and has two disabled cores. The standard frequency is substantially lower, but the 7600 boosts to just 200MHz less.
More importantly, its power consumption is down to just 65W compared to the 7600X's 105W. This brings long-term power bill savings while having almost no impact on the lesser chip's single-threaded capabilities.
As cheap processors go, the 7600 is the best CPU for NVidia RTX 4060 Ti for those interested mostly in gaming. AMD touts a 13% IPC increase that combines with other tweaks to augment the overall performance by a sizeable 30%. To its credit, the chip is never more than a frame or two behind the 7600X and can even surpass it if you want to bother with overclocking.
The curbed power draw greatly benefits the 7600's heat output. AMD is so confident in the 7600's manageable thermals that it ships the Wraith Stealth alongside it. Sadly, the small stock cooler isn't up to the task. You'll need a custom cooler again, but it needn't be an expensive one this time.
AMD Ryzen 7 5800X3D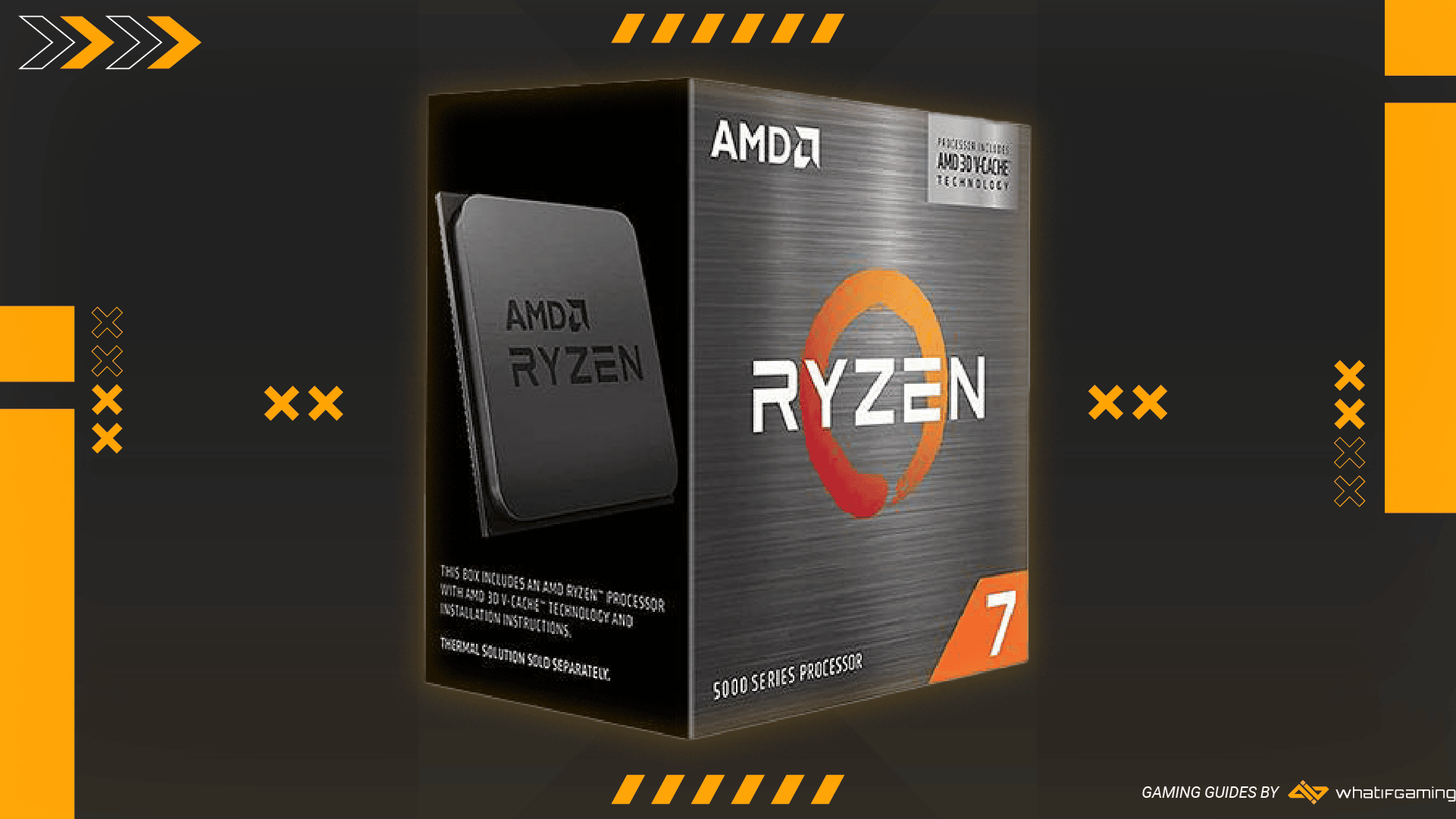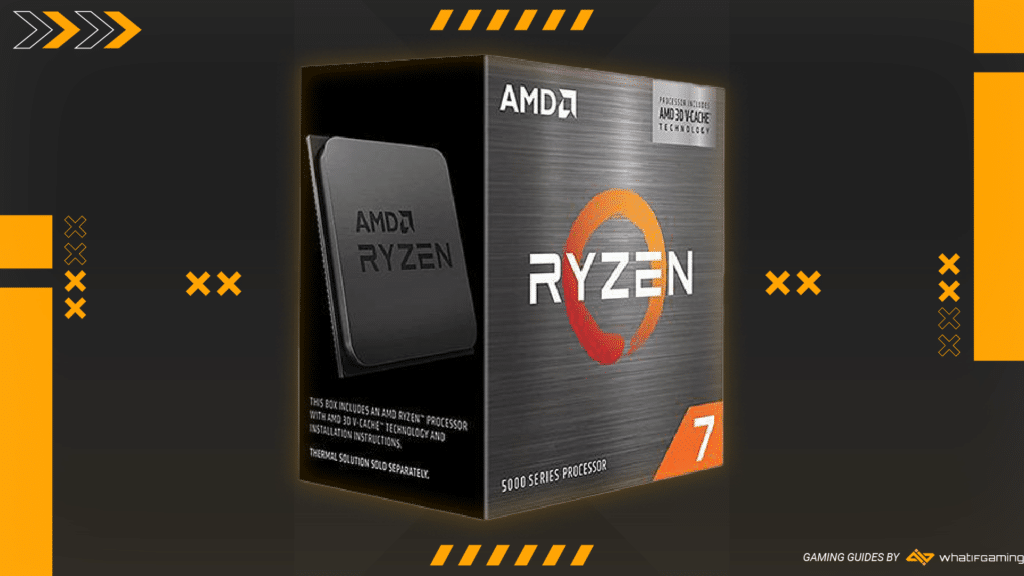 AMD Ryzen 7 5800X3D
Socket: AM4 | Cores & threads: 8 / 16 | L3 Cache size: 96MB | Base Clock Speed: 3.4GHz | Boost Clock Speed: 4.5GHz | TDP: 105W | iGPU: No
Pros:
Outstanding gaming improvements over base model

Works on all AM4 systems

Cheap platform costs
Cons:
No multi-threading improvements over 5800X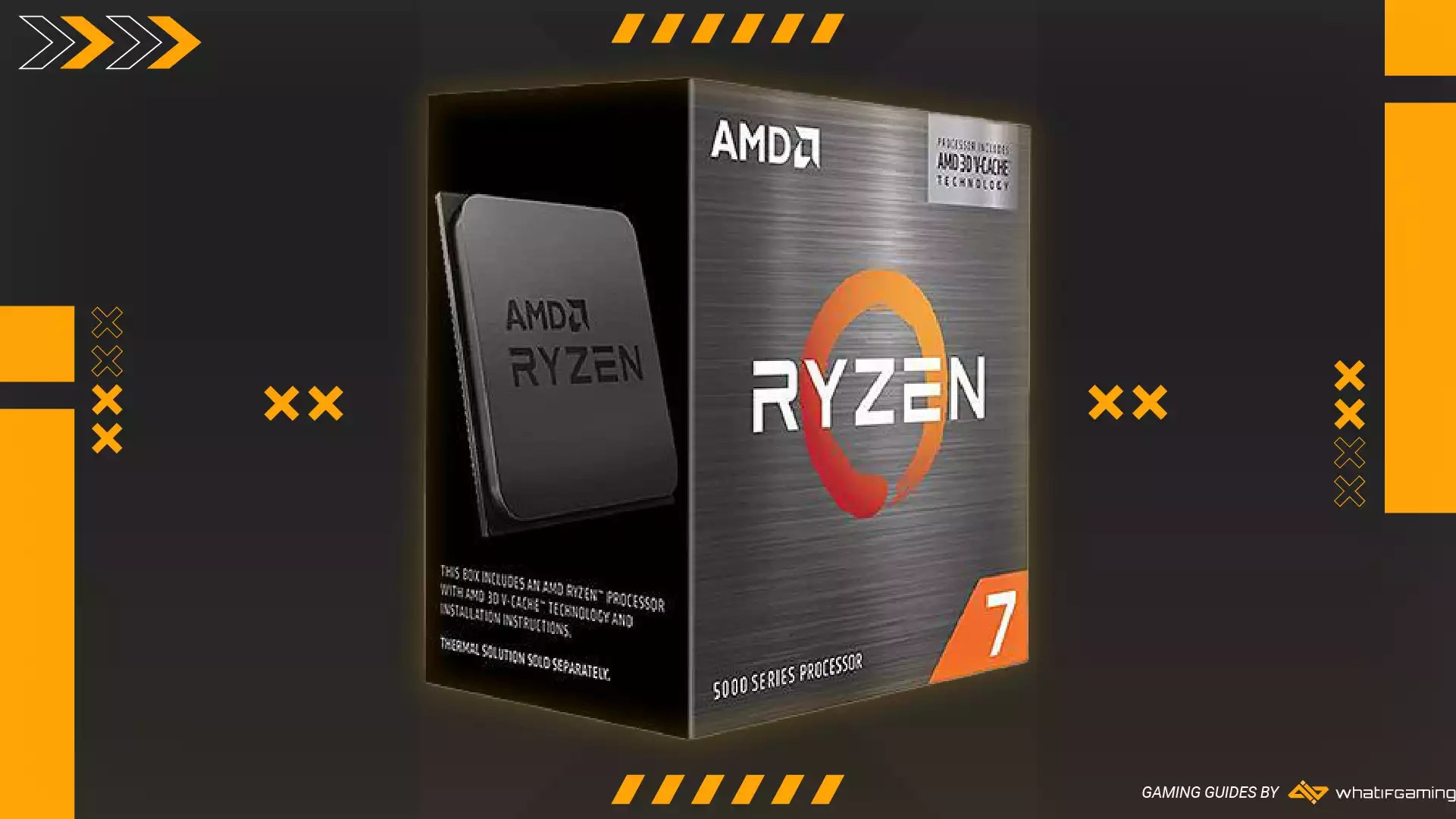 We now know that hinging its bets on expanding the L3 cache vertically would get AMD back onto the gaming throne. It all began with the 5800X3D, the best CPU for RTX 4060 Ti if you're an AM4 holdout. Who'd have thought that one change would let a chip based on a now 3yo design compete in the same arena as today's best gaming chips – yet here we are.
We're talking about the original 5800X, an excellent gamer in its own right. AMD couldn't change anything about its core architecture but noticed how adding more L3 cache significantly boosted its server processor performance.
The 5800X3D's design centers on a newly-developed physical component – a layer of 64MB L3 cache stacked on top of the original CCDs. It connects to the ringbus seamlessly, so any processes on your system see and use a contiguous 96MB. The base is thinner as a result, and TSMC reinforces the sides with silicone.
The best thing about the 5800X3D is its compatibility with DDR4 and AM4 motherboards. It makes the most sense if you already have these components. Still, their prices have gone down to a point where building a new PC around the 4060 Ti and this chip – which you can now get for less than $300 – also makes sense.
If you're a gamer, that is. The 5800X3D is a marvel in that its improvements resemble a generational uplift. It's about as capable as the Ryzen 5 7600X, pulling ahead or falling behind depending on the game. You can't overclock the 5800X3D due to sensitive power requirements, and a slight frequency lag compared to the 5800X makes it a less engaging productivity chip.
Intel Core i5-12600K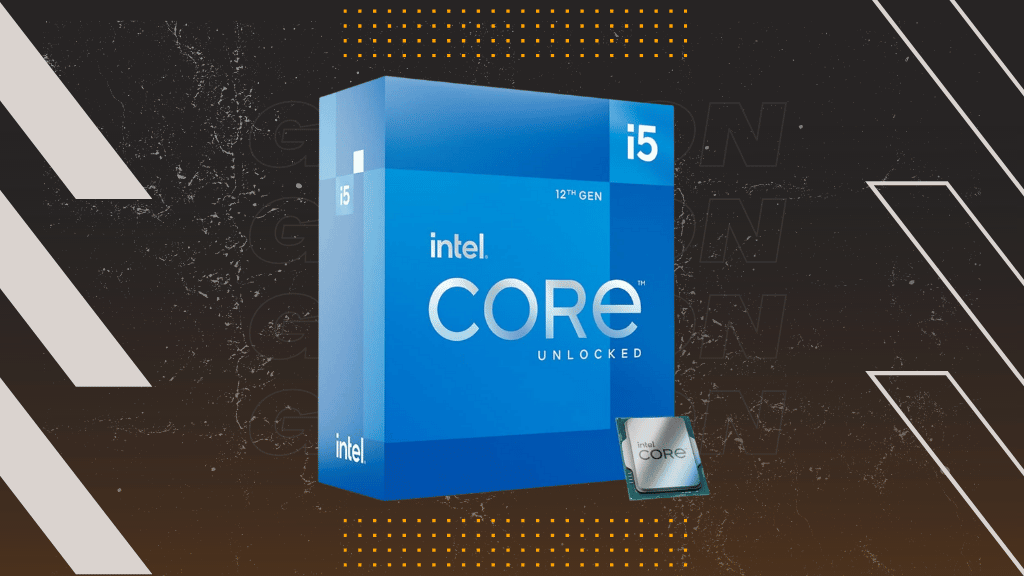 Intel Core i5-12600K
Socket: LGA 1700 | Cores & threads: 6+4 / 16 | L3 Cache size: 20MB | Base Clock Speed: 3.7 / 2.8GHz | Boost Clock Speed: 4.9 / 3.6GHz | Base Power: 125W | Turbo Power: 151W | iGPU: No
Pros:
Still excellent for gaming

Great price

Cooler and more energy efficient than 13600K
Cons:
Mediocre productivity performance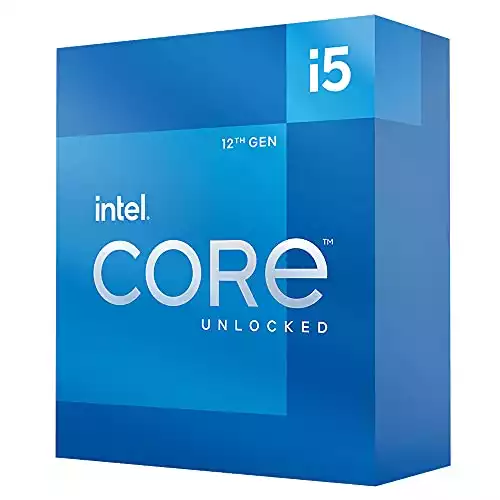 If Zen taught Intel anything, it was that being adventurous pays off! The i5 segment reaped the most benefits, going from four cores & threads to dwarfing equivalent Zen chip core counts five generations later. More than a proof of concept, the 12600K is an affordable, viable option if you're looking to build a flexible system that will remain relevant for several years despite its "dead" platform.
The 12600K represents Intel's renewed interest in experimentation. It's part of Alder Lake, the first generation of desktop CPUs to feature two core types. Performance cores are conventional, focusing on high frequencies and single-threaded strength. The new efficiency cores take up only a fourth of P-core space yet perform on Skylake levels.
The four E-cores the 12600K comes with were cause to create a new component called the Thread Director. It coordinates resource allocation between the two core types, ensuring each gets the kinds of tasks they were created for. Windows 11 had scheduling issues when Alder Lake launched but has matured into optimized task distribution.
As the first of its kind, it's not surprising that the 12600K isn't as capable as its successor. The 13600K's extra E-cores mean it's better suited for productivity. The good news is that the difference isn't as stark when you only account for gaming.
Even though it's last on the list, pairing the 12600K with the 4060 Ti makes sense. It won't bottleneck the card, and you lose little if you go for a first-generation LGA 1700 board.
Intel was smart to leave choosing between RAM types up to the customer. DDR5 is as approachable as DDR4 now. Unless you already bought memory for an older CPU recently, you should consider the switch.