After years of crypto-fueled GPU price inflation, AMD has finally graced us with a new and affordable GPU. The RX 7600 isn't a significant upgrade over its predecessors, but the sub-$300 part delivers decent 1080p performance for the attractive price. Finding the best CPU for RX 7600 could be tricky since there are several high-value low-cost choices out there. Let this overview of our favorites help you make the right decision.
Intel Core i5-13600KF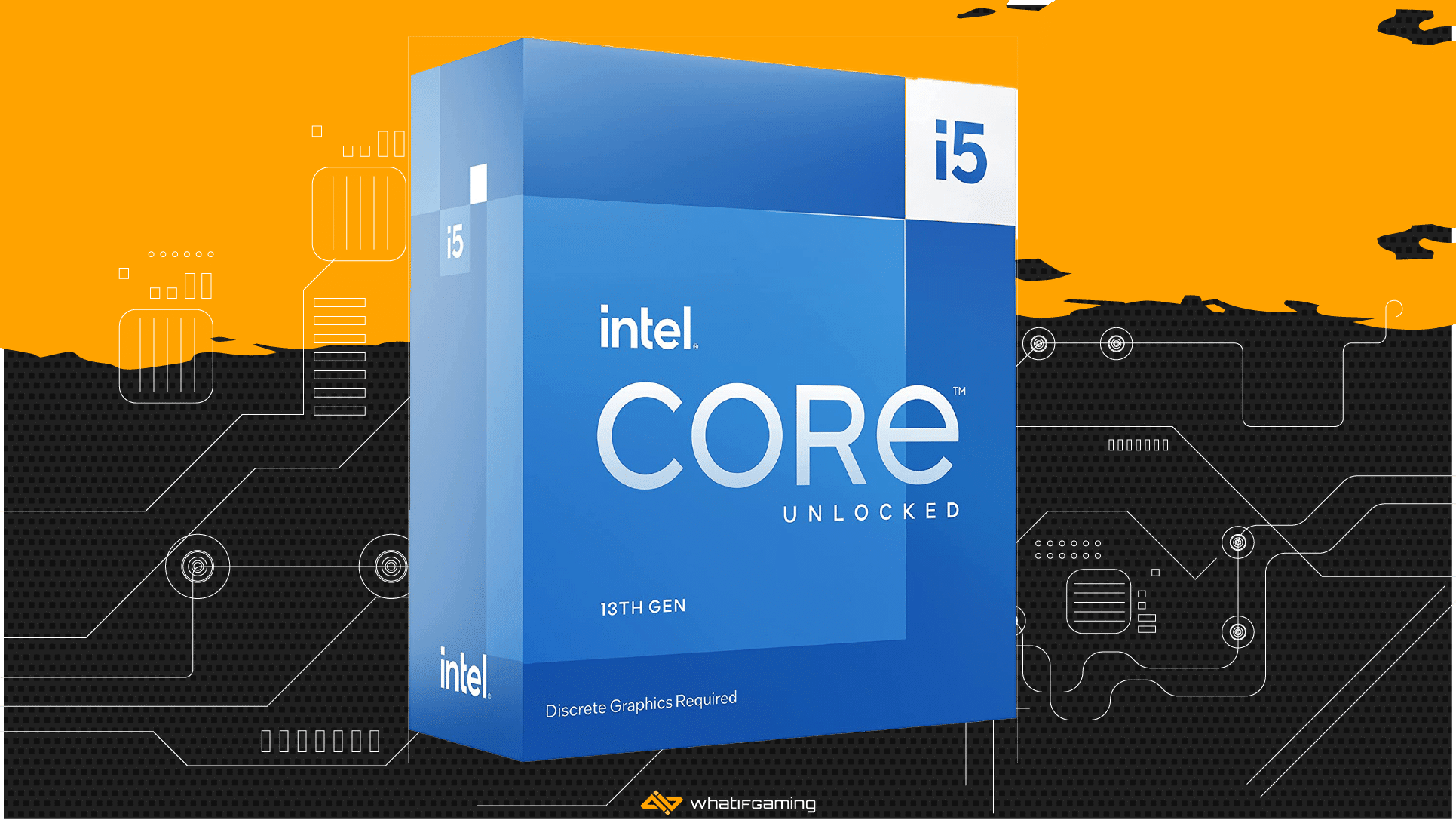 Intel Core i5-13600KF
Socket: LGA 1700 | Cores & threads: 6+8 / 20 | L3 Cache size: 24MB | Base Clock Speed: 3.5 / 2.6GHz | Boost Clock Speed: 5.1 / 3.9GHz | Base Power: 125W | Turbo Power: 181W | iGPU: No
Pros:
World-class gaming performance

Exceptional value for the money

Lower platform costs than the competition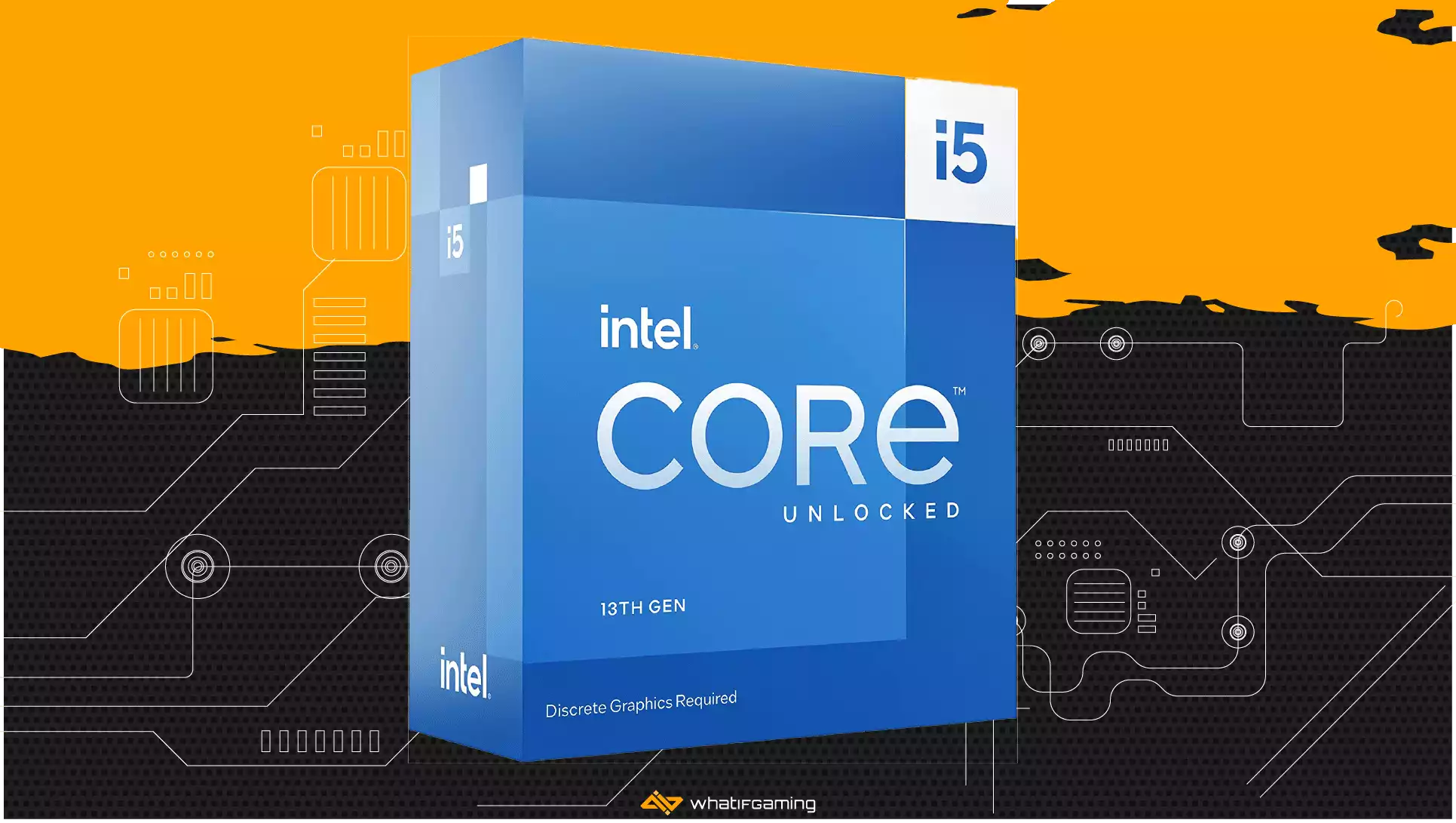 While it costs a bit more than your new GPU, the 13600KF remains one of the best-value gaming CPUs in a long while. Top-notch gaming performance, excellent multithreaded advancements, and LGA 1700 compatibility only help seal the deal. It's a processor that will continue serving you well even when you outgrow the RX 7600 and get a beefier card down the line.
There's also the standard 13600K, which is $25 more expensive. There's no reason to spend extra to get the iGPU you won't be using.
The 13600KF falls within the current tock generation following Intel's chip refinement philosophy. It benefits from larger cache sizes and more cores. Yet, you can run it on older LGA 1700 motherboards and enjoy more savings without compromising PCIe 5.0 or DDR5 RAM support.
Doubling the E-cores is the most obvious upgrade over the 12600K. They have the same first-gen E-core architecture & higher frequencies. Four share 4MB of L2 cache instead of 2MB. That dramatically increases the chip's multithreaded efficiency, making it interesting for workloads other than gaming.
There's much to marvel at on that front too. The performance cores responsible for Intel's single-threaded mastery are second-generation Raptor Cove. They require less voltage and can sustain higher frequencies than before. Combined with various other tweaks, they're 15% more capable.
Even though the new X3D CPUs have taken the top slots, the 13600KF remains an excellent gaming chip, no matter the resolution. You'll likely stick to 1080p, which is where one can observe the greatest performance differences. The good news is that it only falls up to 5-12% behind gaming processors that cost half as much or more.
Even though you might be putting together an affordable PC, you don't want to cheap out on cooling this chip. Budget for a decent air cooler or even a small AIO for the best results.
AMD Ryzen 7 7700X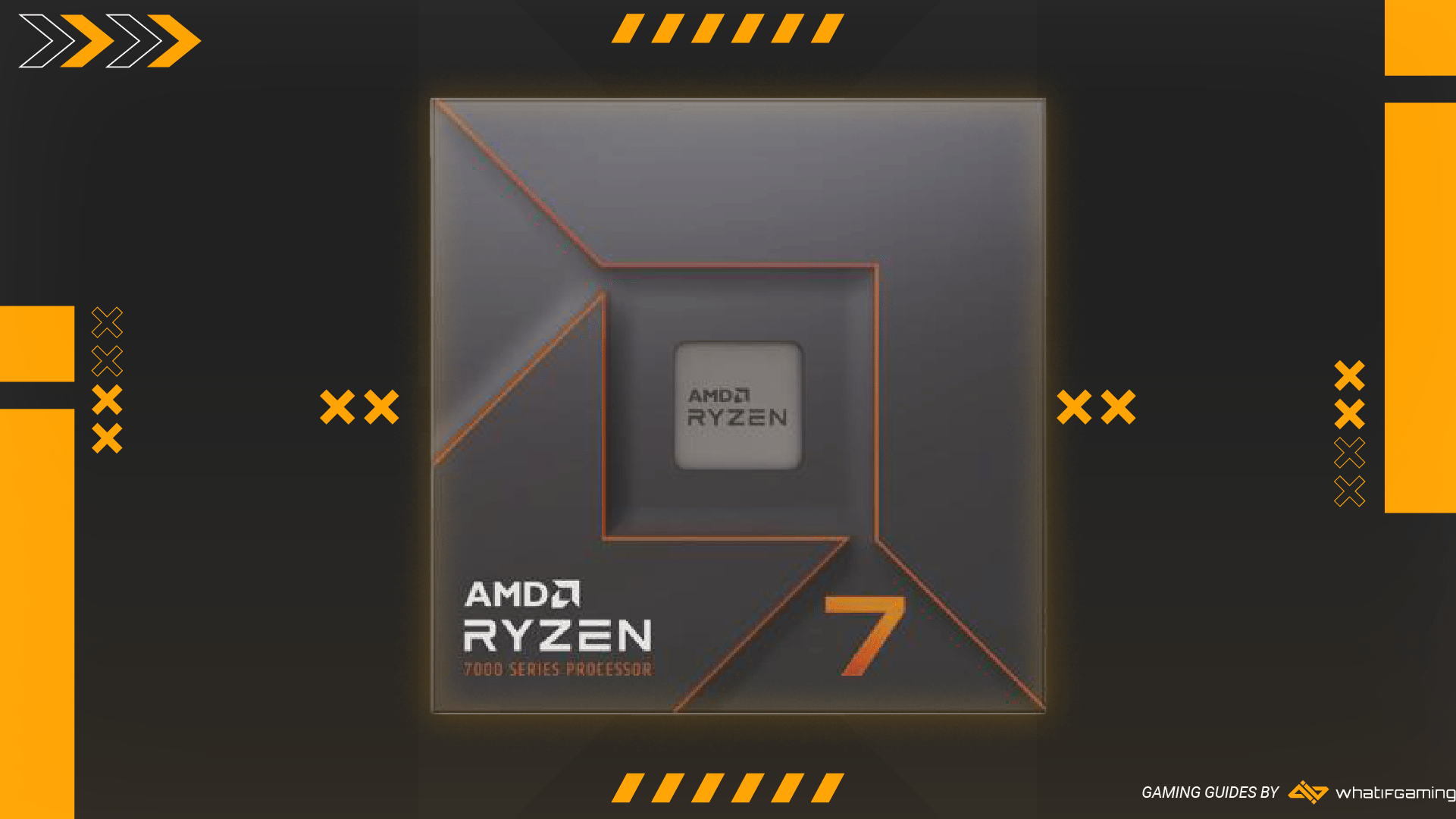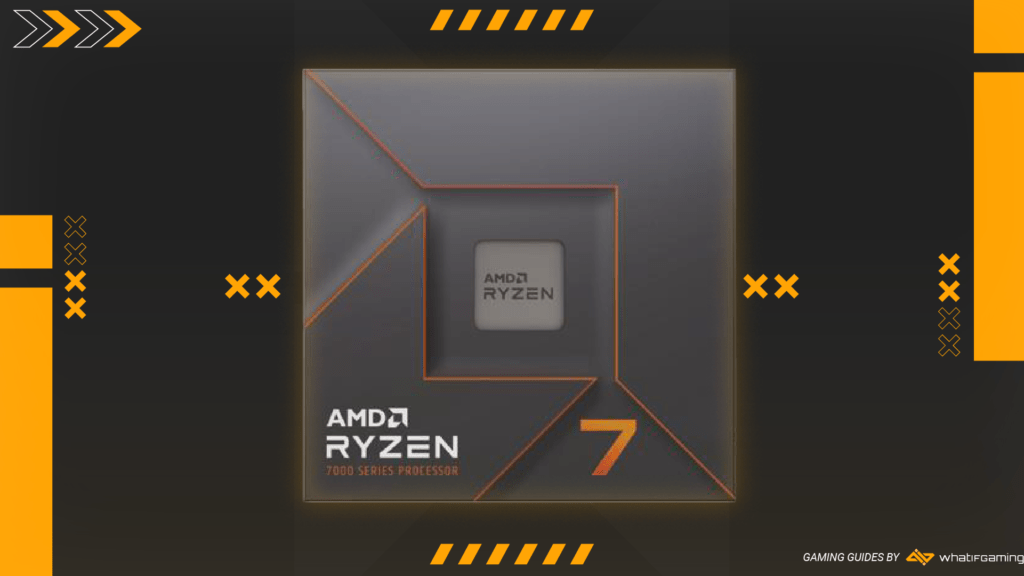 AMD Ryzen 7 7700X
Socket: AM5 | Cores & threads: 8 / 16 | L3 Cache size: 32MB | Base Clock Speed: 4.5GHz | Boost Clock Speed: 5.4GHz | TDP: 105W | iGPU: Yes
Pros:
Good mix of performance and price

Better PCIe 5.0 support than Raptor Lake competitors

Excellent power efficiency
Whereas the 13600KF is part of Intel's swansong monolithic effort, the 7700X represents a fresh start for AMD. It's the best CPU for RX 7600 if you want excellent all-around performance now and the ability to seamlessly upgrade in several years. The chip is slightly more expensive than Intel's but pays for the difference and then some thanks to better power management.
AM4 was a huge commercial success and reputation boost for AMD, but new technologies mean it's time to move on. AM5 has had more time in the oven than LGA 1700, resulting in separate PCIe 5.0 lanes for the GPU and latest NVMe SSDs. It's not a consideration now but will be if you want to upgrade to a newer CPU & GPU generation eventually.
The 7700X isn't as innovative and achieves its generational jump through multiple improvements to its core components. Further miniaturization is one of them, as TSMC now manufactures the CCDs using a new 5nm process. The DDR5 controller and iGPU that are now part of every AMD chip don't need the same attention, which makes manufacturing them cheaper.
AMD felt no need to experiment with different core types. Two extra cores with two threads each prove to be a match for the 13600K. Part of it concerns improvements to the chip's logical component. The rest is down to cache increases and massive frequency boosts – 900MHZ and 800MHz more for base and boost clocks.
Translated into real-world stats, the 7700X accomplishes the initial goal of beating Alder Lake but comes around 5% short of besting our winner. Its 1080p potential is decent, and the 7700X is an even lesser hindrance for smoothly operating on higher resolutions if you slot in a more powerful 4K-capable GPU later.
AMD Ryzen 5 7600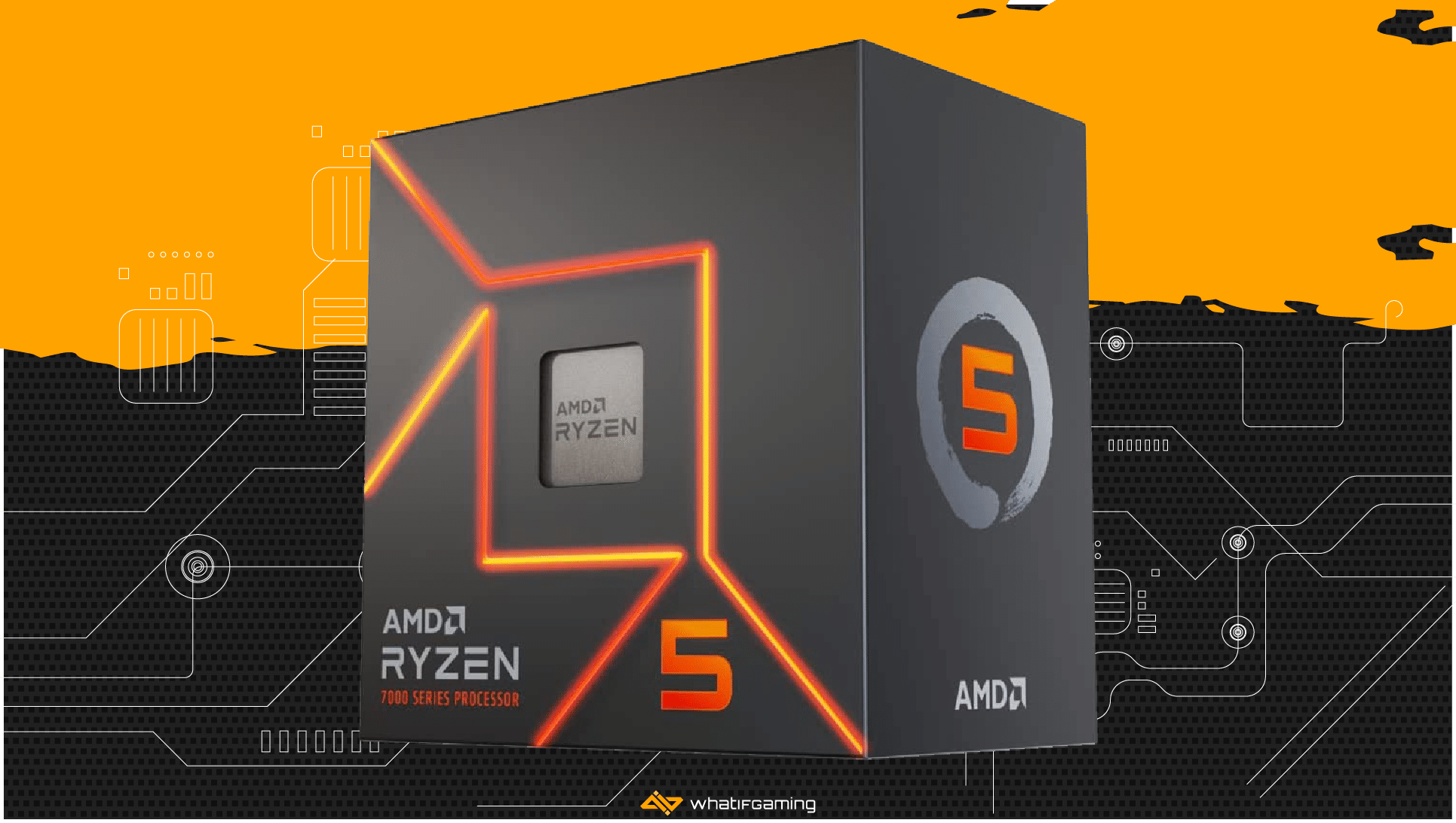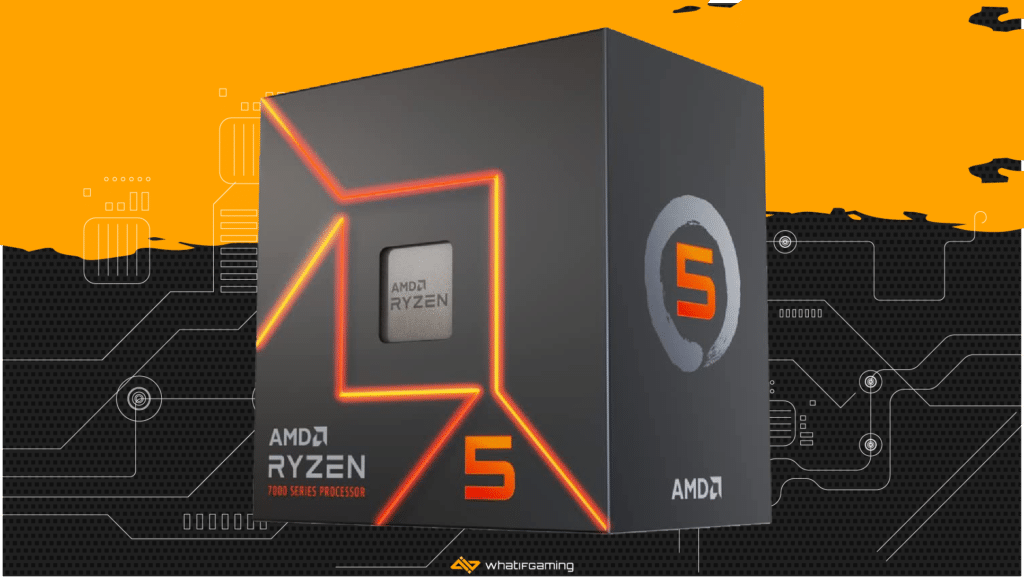 AMD Ryzen 5 7600
Socket: AM5 | Cores & threads: 6 / 12 | L3 Cache size: 32MB | Base clock speed: 3.8GHz | Boost clock speed: 5.2GHz | TDP: 65W | iGPU: Yes
Pros:
Outstanding value for the money

Easier to cool than the 7600X

Barely any gaming performance difference compared to 7600X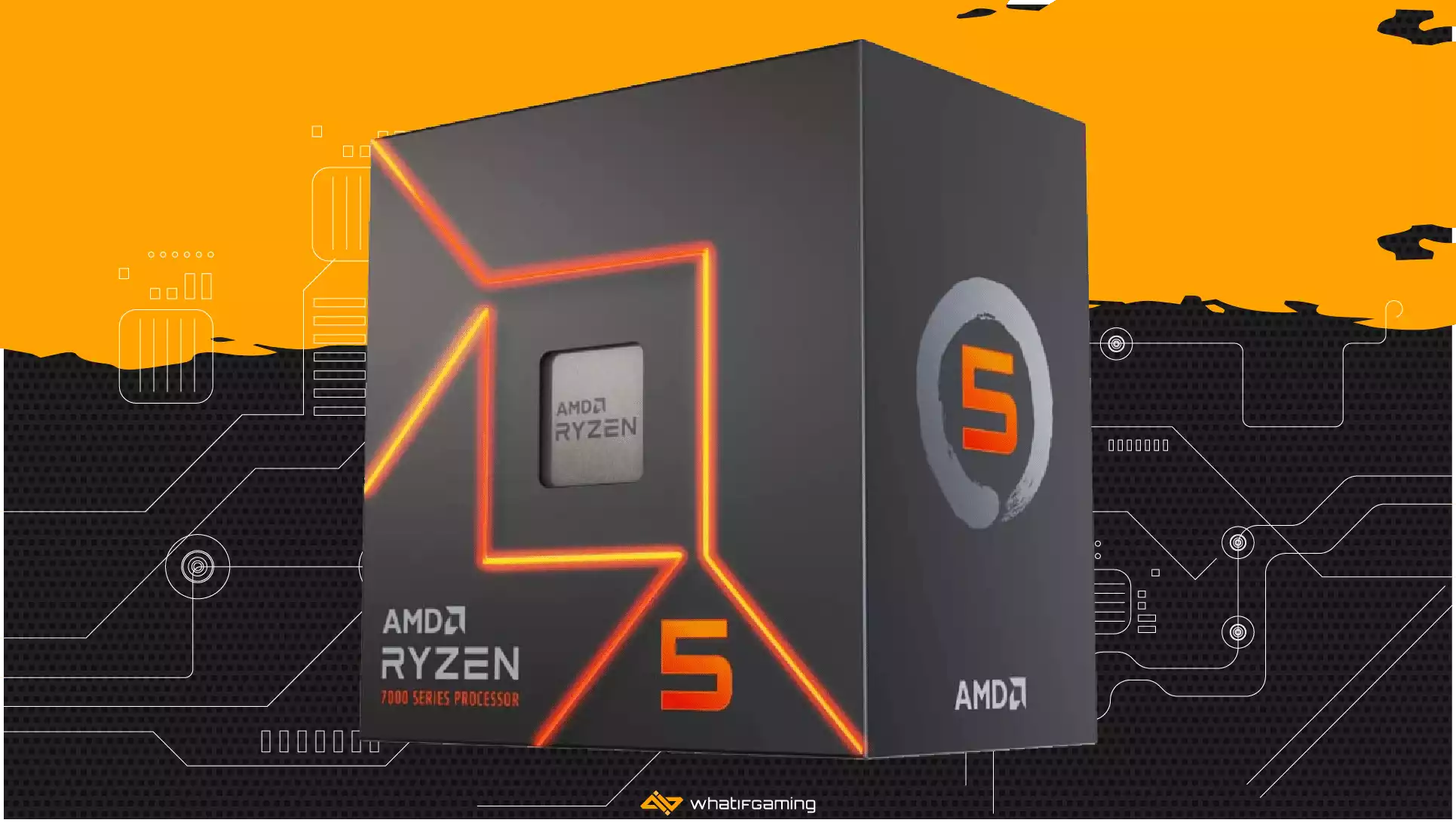 AMD's cheaper non-X offerings are always excellent value picks, and the 7600 continues this laudable tradition. It's everything you need to experience DDR5 and PCIe 5.0 drives while being a decent gaming CPU in its own right. Together with great thermals and low power consumption, this makes it a truly outstanding choice if bang for your buck is a top priority.
AMD kept the 7600X's six cores and twelve threads but adjusted the cheaper processor in other ways. A 900MHz base frequency drop looks damning on paper, but the CPU boosts to 5.1GHz to make up for it. The power draw is 40W lower as well.
None of these changes impact your ability to enjoy AM5's advances. Comparisons with the 7600X show how multithreaded results suffer the most, so consider the more expensive option if gaming isn't your only use case. Conversely, gamers can look forward to 7600X-like framerates in all but the most CPU-bound titles that utilize every thread.
AMD doesn't hamper its CPUs' overclocking capabilities, even if you get an entry-level motherboard. The gains are marginal, but overclocking the 7600 doesn't put much strain on your system. It barely sips more than the claimed 65W when fully engaged.
Even complete strain isn't enough to turn a Ryzen 5 7600-driven PC into a hothouse. If you get any popular aftermarket cooler, that is. The heat difference between the 7600 and the first contingent of Zen4 CPUs is significant, but the Wraith Stealth it ship with isn't good enough to handle the heat it does give off.
AMD Ryzen 5 5600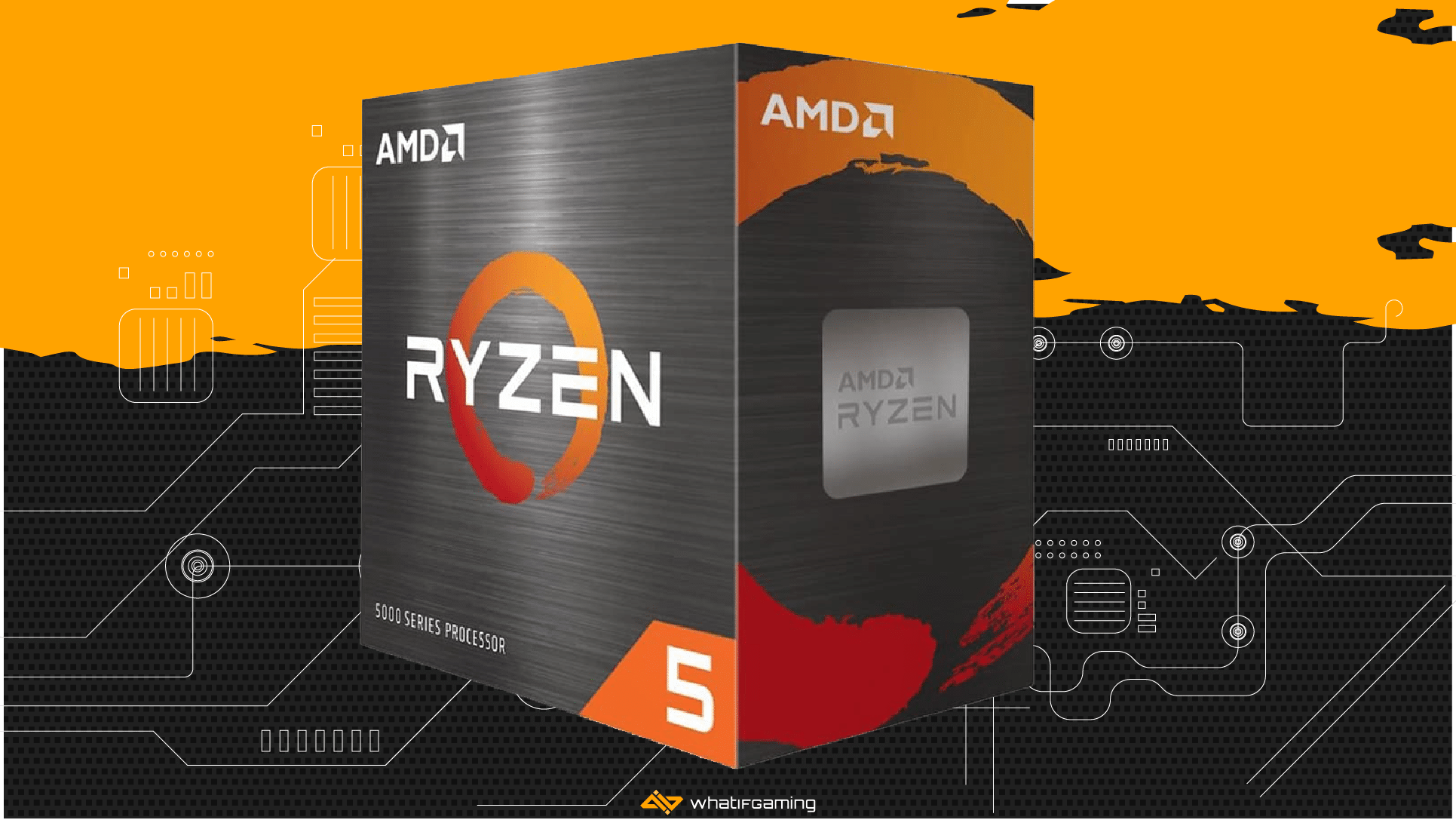 AMD Ryzen 5 5600
Socket: AM4 | Cores & threads: 6 / 12 | L3 Cache size: 32MB | Base Clock Speed: 3.5GHz | Boost Clock Speed: 4.4GHz | Base Power: 65W | iGPU: No
Pros:
A fantastic upgrade for owners of older Zen hardware

Rock bottom price

Meager power and cooling requirements
Cons:
Only makes sense as an upgrade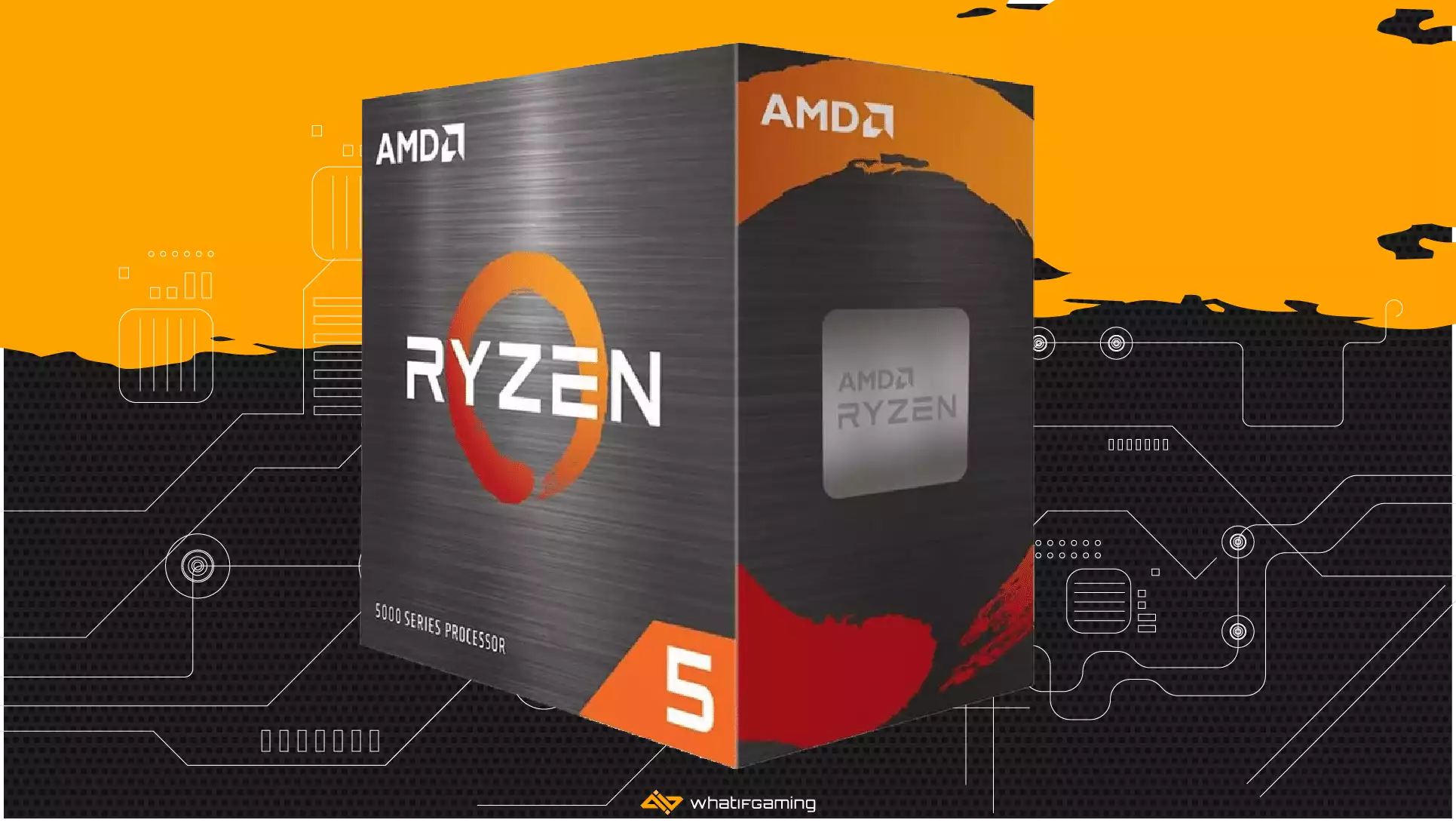 Are you getting the RX 7600 to breathe life into your old computer? If you also go with the Ryzen 5 5600, your aging motherboard and RAM will remain relevant for another couple of years. This is the best CPU for AMD Radeon RX 7600 owners who want their upgrades to be as meaningful as they are cheap.
Unlike past releases, we had to wait almost two years for AMD to start supplying this non-X staple. Strange, considering they've always been best-sellers. We did get the 5600G, but that was a more business-oriented CPU due to having integrated graphics.
The 5600 is truer to its X variant. It has the same TDP & L3 cache. The non-X part is also compliant with PCIe 4.0 standards, which are still everything you need for a seamless gaming experience, both in terms of storage and GPU compatibility. Its base & boost frequencies are 200MHz lower, though.
More importantly, you can find the 5600 for well under $150, making it our cheapest recommendation. That's on top of being compatible with first-generation Ryzen motherboards and DDR4 RAM. The Wraith Stealth will do in this case, but any aftermarket cooler you have laying around will be better.
Despite its age and cost, the 5600 is an excellent match for your GPU. It doesn't bottleneck the RX 7600 at 1080p. Some CPU-heavy games will run worse on it than on our other picks, but that's mostly if you crank the details up to Ultra to do some testing. It's admittedly not as futureproof due to AM4's limitations. Still, you'll feel the performance boost regardless of the older Zen CPU you're coming from.
Intel Core i5-12600K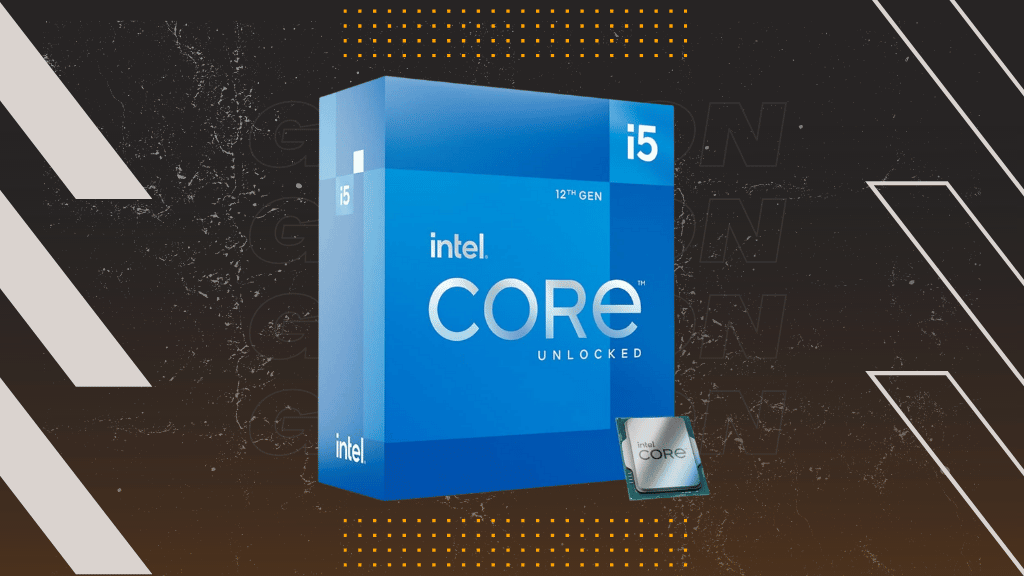 Intel Core i5-12600K
Socket: LGA 1700 | Cores & threads: 6+4 / 16 | L3 Cache size: 20MB | Base Clock Speed: 3.7 / 2.8GHz | Boost Clock Speed: 4.9 / 3.6GHz | Base Power: 125W | Turbo Power: 151W | iGPU: No
Pros:
Still excellent for gaming

Great price

Cooler and more energy efficient than 13600K
Cons:
Mediocre productivity performance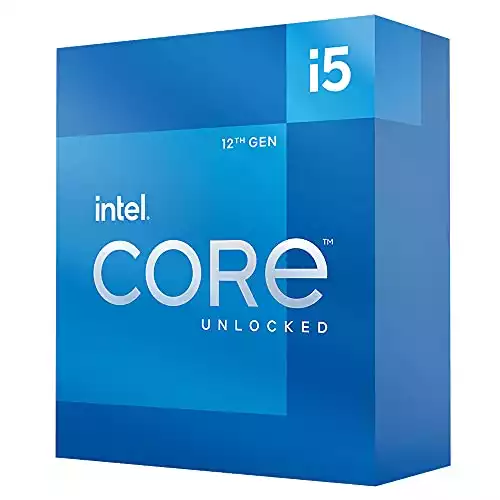 Our last entry is the first of its kind to adopt the two-core system that helped Intel climb the top once again. The 12600K isn't as versatile as its successor. However, it has everything your 7600 needs to reach its max output at 1080p. Graphics cards rely even less on the CPU at higher resolutions, which goes in the 12600K's futureproofing favor.
The switch to Ryzen and its normalization of increased core counts for mainstream processors keeps Intel on its toes. It was playing catchup for four generations, while Alder Lake is when it finally surpassed Team Red in the core wars. At four P-cores, the 12600K's contribution is modest. That's still enough to beat similarly-priced Zen3 parts at gaming and productivity.
Performance cores are a continuation of previous architectures and excel at handling single-threaded workloads. Meanwhile, multithreaded work gets offloaded to the four efficiency cores. A component named the Thread Director works in tandem with Windows 11's scheduler to figure out what tasks suit which core type. There were some hiccups at first, but the process is seamless now.
There's a wide gap between the 12600K and 13600K's productivity performance due to the Raptor's extra E-cores. Luckily, the gaming differences aren't as noticeable, with the 13600K taking a high single-digit percentage lead on average. DDR5 RAM helps little, so go with a memory & motherboard combination you don't have to pay a premium for.
The 12600K requires less power to run and is easier to cool. Intel doesn't supply its K chips with coolers. Smart, considering stock coolers' lackluster performance ever since AMD stopped shipping the Spire. A mid-range air cooler is enough to keep the 12600K in the lower 60s while gaming and won't strain your budget much.