From an improvement standpoint, the RTX 4080 is a gaming beast! Its third-gen RT cores and DLSS 3.0 promise stunning visuals and smooth gameplay at 4K 60fps, whichever game you're interested in. Launch price concerns aside, it's a worthy successor to the 3000-series gaming flagship. Get the best CPU for RTX 4080 alongside it, and you'll have an unstoppable PC to meet any future challenge.
The RTX 4080's arrival coincides with major CPU launches from Intel and AMD. Both companies have stepped their game up, producing the finest multitasking and gaming chips available on desktop. None of them will bottleneck your new card at 4K, but that's not the only consideration. Price, versatility, and platform support play important roles too.
We cover them all, along with basic overviews of each chip's architectural improvements, to help you make an informed judgment
AMD Ryzen 7 7800X3D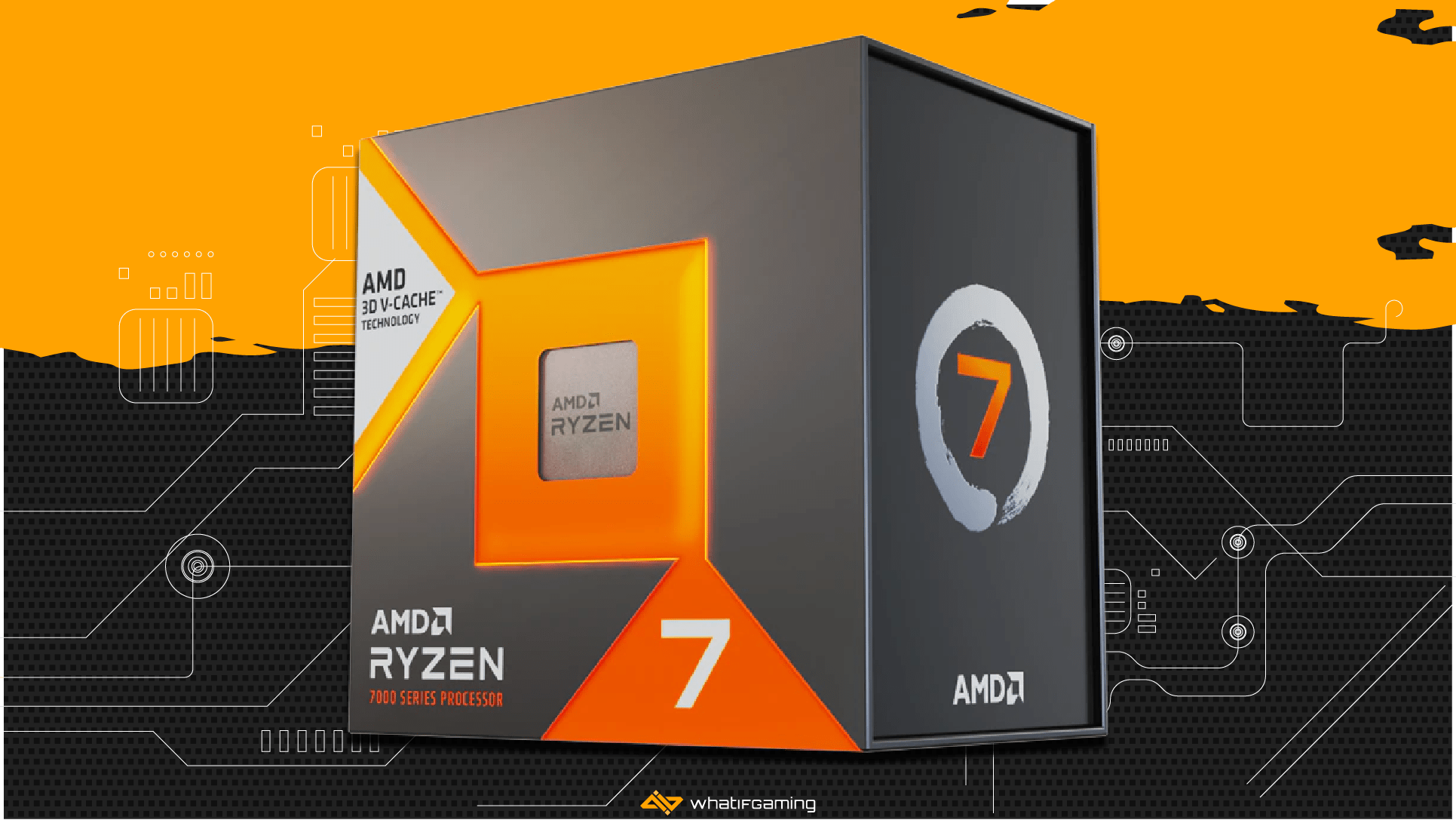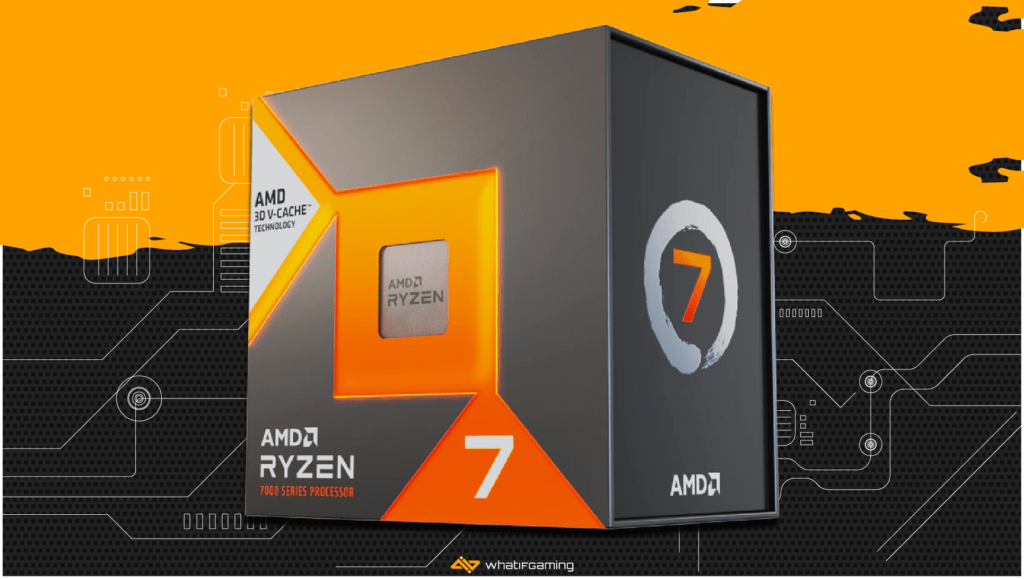 AMD Ryzen 7 7800X3D
Socket: AM5 | Cores & threads: 8 / 16 | L3 Cache size: 96MB | Base clock speed: 4.2GHz | Boost clock speed: 5.0GHz | TDP: 120W | iGPU: Yes
Pros:
Beats the 13900K in gaming

Extraordinary power efficiency

Reasonable heat output
Cons:
Mediocre productivity performance for the price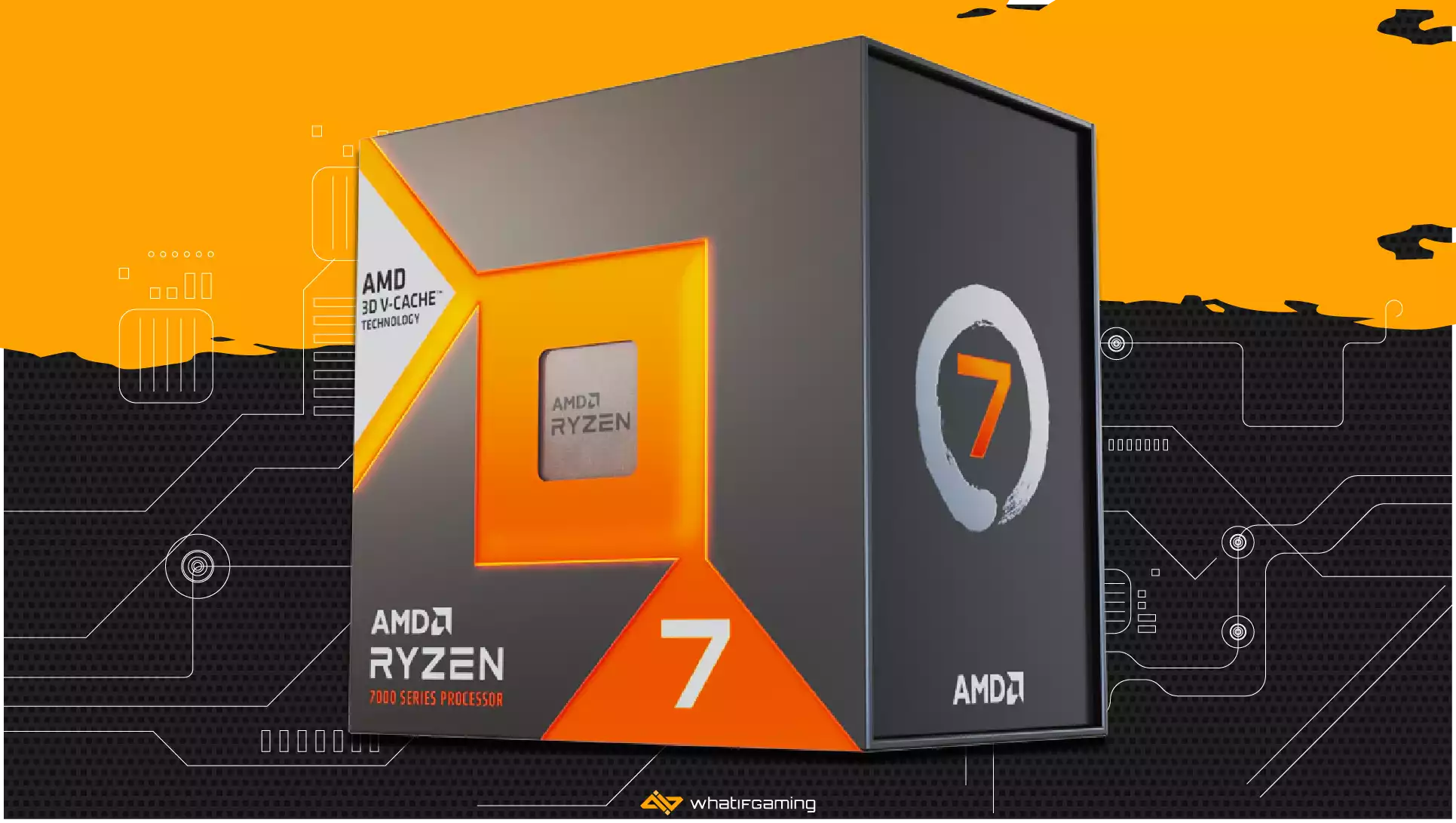 AMD was hanging in there with the 7700X when we originally published this article, but none of its offerings could compete with Intel's finest gaming CPU.
Three new chips with 3D cache hit the market in the meantime, upsetting the balance once more. Among them, the 7800X3D is the one focused exclusively on gaming. It delivers better overall results than the 13900K and beggars belief with its miserly power needs.
The 5800X3D was a new take on existing processor architecture and successful enough to pave the way for a successor. Users were right to criticize its singlemindedness, citing unimpressive productivity results as reasons to go for a more versatile Intel part. AMD took this to heart and beefed this generation up with the 7950X3D and 7900X3D.
These two combine top-tier multitasking prowess with the advantages 3D V-cache brings for gaming but suffer from software-side scheduling issues that may not always assign gaming workloads to the cores that benefit from the cache increase. The 7800X3D has no such limitations and is a cool $100 cheaper than the 13900K.
Much of the 5800X3D's original DNA remains intact in its successor. It still has eight cores and twice as many threads, a count current games are in no danger of overstepping.
The general architectural changes needed to accommodate this extra cache are similar to those outlined in the 5800X3D portion. A new 5 & 6 nm production process, improved core IPC, and the support for new technologies AM5 brings are the greatest differences.
A Worthy Successor to AMD's Unconventional Gaming Giant
You couldn't overclock the original due to precise voltage requirements. AMD lifted this limitation, allowing for boosts through PBO. Even so, the 7800X3D maintains lower frequencies than the 7700X.
Its power requirements are shockingly low for the performance. The maximum safe temperature is also six degrees lower than on conventional Zen4 chips. That makes the 7800X3D considerably easier to cool.
Unimpressive productivity performance is another trait the 7800X3D inherited from the original. A generational uplift is present, but results in programs like Blender or AIDA64 put it at the 7700X's level. The cheaper chip even manages to score higher in some cases due to the frequency difference.
Readers interested in the ultimate gaming experience won't care as much since they're likely more concerned with whether the 7800X3D is a better gaming processor than the 13900K. The short answer is yes – it lets your 4080 deliver several percentage points worth of frames across a wide spread of the most demanding titles.
This lead is sometimes insignificant, and Intel still pulls ahead in older titles that don't utilize 3D V-cache to its fullest. Even so, the 7800X3D has an advantage big enough to wrestle away the 13900K's crown.
That said, Intel's chip is still the better buy if you like running several strenuous processes in the background while gaming or need the extra computing power for work.
Intel Core i9-13900K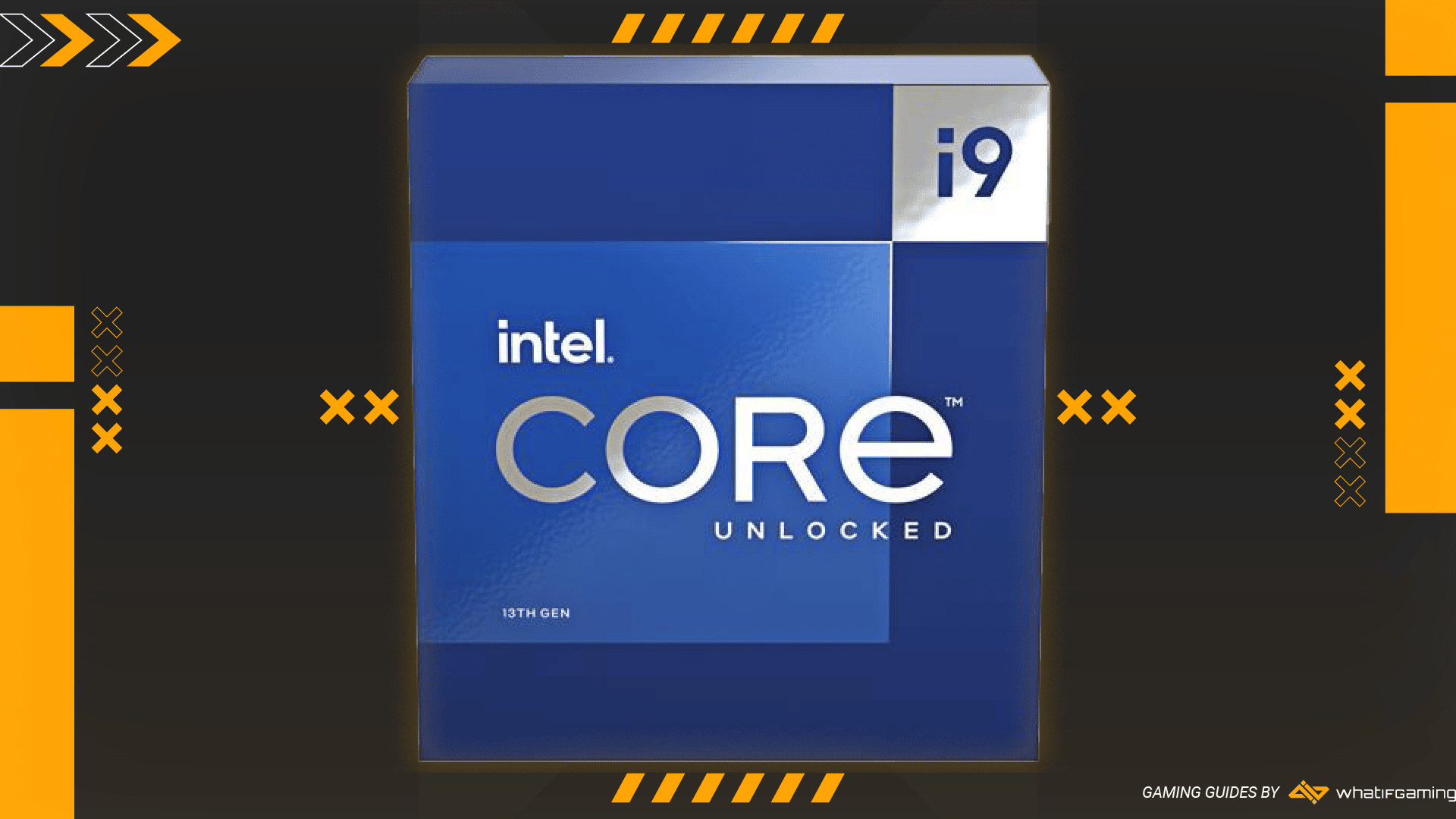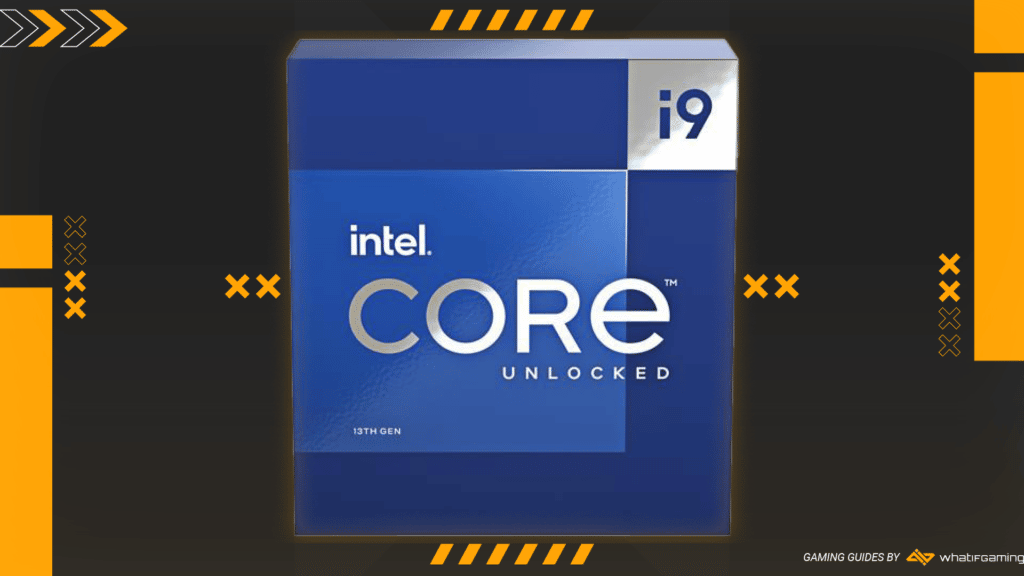 Intel Core i9-13900K
Socket: LGA 1700 | Cores & threads: 8+16 / 32 | L3 Cache size: 36MB | Base Clock Speed: 3.0 / 2.2GHz | Boost Clock Speed: 5.8 / 4.3GHz | Base Power: 125W | Turbo Power: 253W | iGPU: Yes
Pros:
Outstanding overall performance

Substantial multi-threaded gains

Works on existing LGA 1700 motherboards
Cons:
Runs hot

Needs lots of power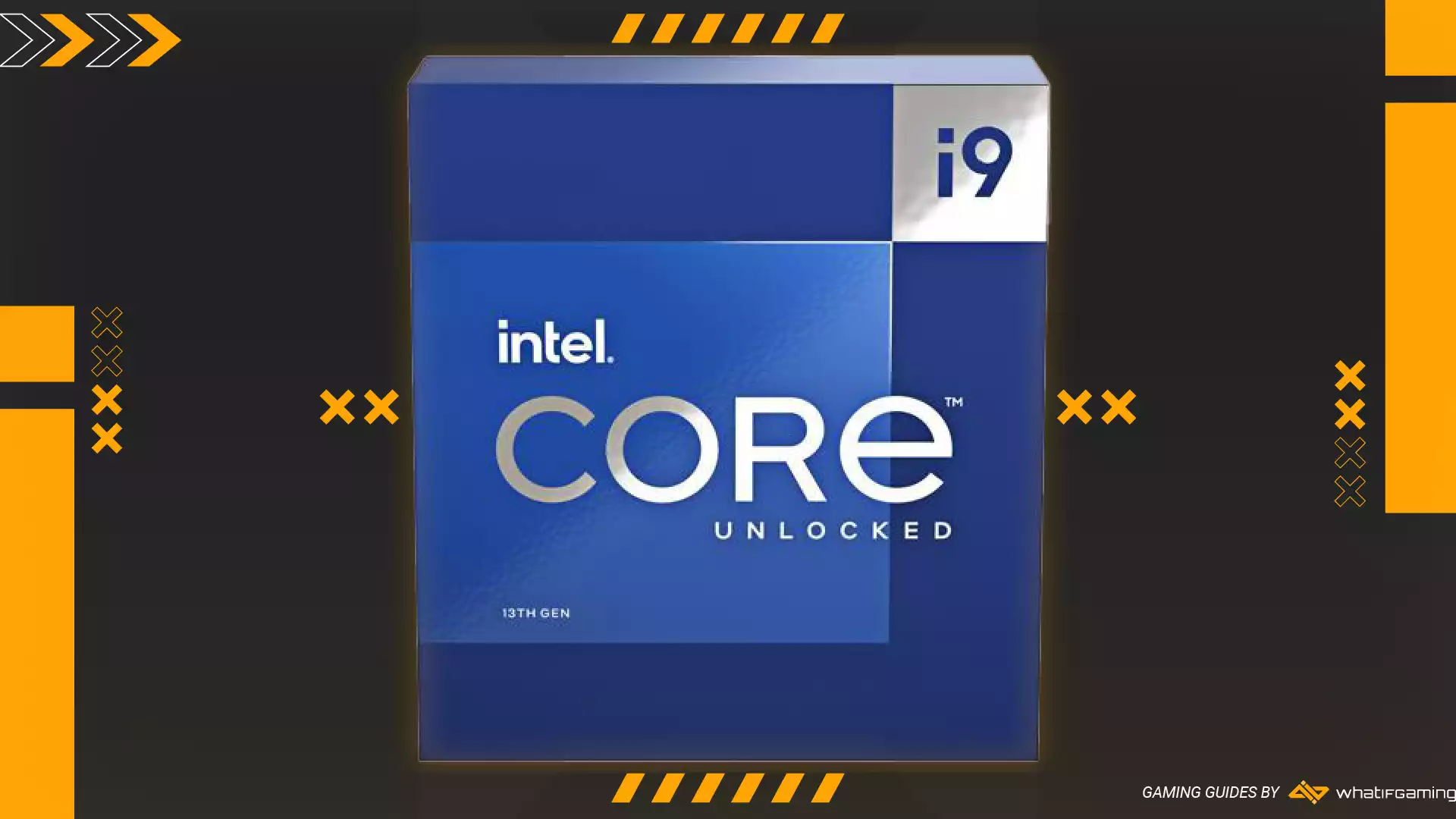 The 12900K wrestled away AMD's performance crown, and its successor delivered a repeat performance once it arrived. It might be a refresh, but the 13900K – and the other two Raptor Lake CPUs, for that matter – is a noteworthy upgrade. It's the second-fastest gaming chip around and benefits from a substantial multi-threaded performance increase.
Do you need a 13900K, though? That depends on what you use your PC for. Is it, first and foremost, a hardcore gaming rig? Then stick with the 13600K or go with the 7800X3D. If you also do a lot of rendering, video encoding, or virtualization, then the extra cash you'll have to fork over for the 13900K will be well spent!
Unlike its lackluster 11th-generation predecessor, the 13900K brings tangible benefits over Alder Lake. Intel claims it's 15% faster in single-threaded applications, while multi-threaded workloads enjoy a huge 40% uplift.
Frequency boosts as well as efficiency core and L2 cache size increases are the main contributors. The 13600K retains eight performance or P-cores. These are second-gen Raptor Cove cores with a 2MB L2 cache. Both they and the efficiency or E-cores are more power efficient, allowing for sizeable clock speed boosts.
Power Overwhelming
You now get 16 E-cores, double that of the 12900K. These are unchanged, apart from a 400MHz max frequency boost. They are split into clusters of four, each with 4MB of L2 cache instead of 2. More cache improvements happened on the third level, with 36MB at the chip's disposal.
Splitting the workload is a smart move since it gave Intel more leeway to compete with AMD's chips in all areas. No game on the market today will need more than those eight improved P-cores to shine, especially if the 4080 is doing most of the work at 4K. However, doubling the smaller and easier-to-produce E-cores has a major impact on AI or simulation-related tasks, video encoding, etc.
The 13900K's gaming supremacy might be over, but it remains hot on the 7800X3D's heels and even bests it in several titles. The processor gets utilized most at 1080p, which is where the 13900K breaks away from the pack. It makes sense to get one if you're competitive and interested in pushing games like Valorant, Overwatch 2, or League of Legends well past the 360Hz mark.
Gains like these never come cheap, though. The asking price isn't egregious, but you also have to account for the 13900K's increased power draw and high temperatures. Combining it with the 4080 makes investing in a 1,000W PSU reasonable. You'll also want a good AIO since air cooling won't cut it for more intensive workloads.
Intel Core i5-13600K
Intel Core i5-13600K
Socket: LGA 1700 | Cores & threads: 6+8 / 20 | L3 Cache size: 24MB | Base Clock Speed: 3.5 / 2.6GHz | Boost Clock Speed: 5.1 / 3.9GHz | Base Power: 125W | Turbo Power: 181W | iGPU: Yes
Pros:
World-class gaming performance

Exceptional value for the money

Lower platform costs than the competition
Every so often, a product comes along that defines a PC generation. We strongly suspect that the 13600K is going to eventually rub elbows with the likes of the Celeron 300A or Duron 600.
Unlike those venerable chips, Raptor Lake's runt comes out swinging and doesn't need overclocking to shine. It's the best CPU for GeForce RTX 4080 if you care for high-value gaming and doesn't disappoint in other areas, either.
In short, the 13600K is a stripped-down version of Intel's flagship. It has two fewer P-cores, and half of its E-core clusters are disabled. That's still double what the 12600K got, giving the newer chip a noticeable edge when tasks need doing that leverage all available CPU cores.
Base frequencies for both core types are now 200MHz lower. However, the maximum boost clock rose by 200MHz for P-cores and 300MHz for E-cores. Couple that with the cache and core improvements mentioned above, and you've got everything needed for a serious generational uplift.
The 13600K has everything needed to become an instant buy for gamers! It's almost 50% cheaper than the 13900K yet offers identical gaming value. The RTX 4080 takes up much of the workload at 1440p and almost all at 4K. The 13900K is in the lead only on paper.
The Modern Gaming Marvel
Even in games like CS: GO, where the 4080 can easily smash the 300fps barrier, the 13600K falls behind by literally 1-2 frames! Substitute frames with percentage points at 1080p, and it becomes apparent why getting a 13900K makes no sense unless you'll put its E-cores to good use too.
Speaking of E-cores, eight of them on the 13600K make a significant difference. We wouldn't normally peg the current 600K chip as an accomplished multitasker, but this one is hopefully a trendsetter.
The best Zen4 chips and the 13900K unsurprisingly reign supreme. Still, the fact that the generation's weakest K-series chip does better than the 12700K in any productivity scenario is awe-inspiring.
We haven't even touched on the elephant in the room – platform costs! The 13600K is the most cost-effective contemporary CPU, thanks to Intel's foresight in letting users choose between RAM generations on LGA 1700. You can get an affordable B660 or B670 motherboard when they arrive, reuse your old DDR4 kit, and save big.
Power consumption is more reasonable than the flagship's. Even so, the 13600K consumes more juice than the 12700K when gaming and can draw 200W when stress-tested.
Air coolers can still keep the CPU in check, but you'll need some of the finest. Don't be surprised to see temperatures reach and exceed the 90°C mark when you're pushing all cores.
AMD Ryzen 7 7700X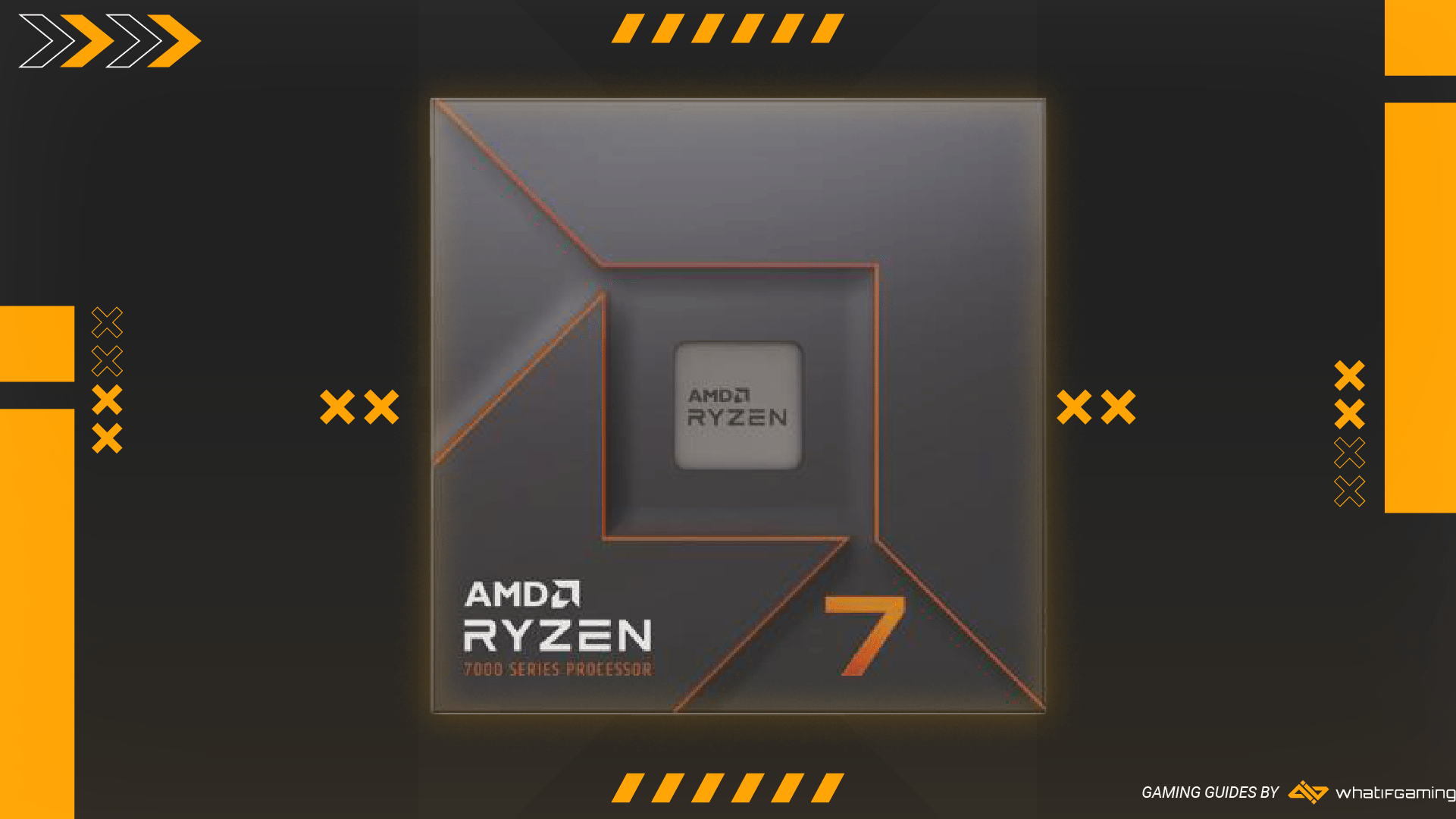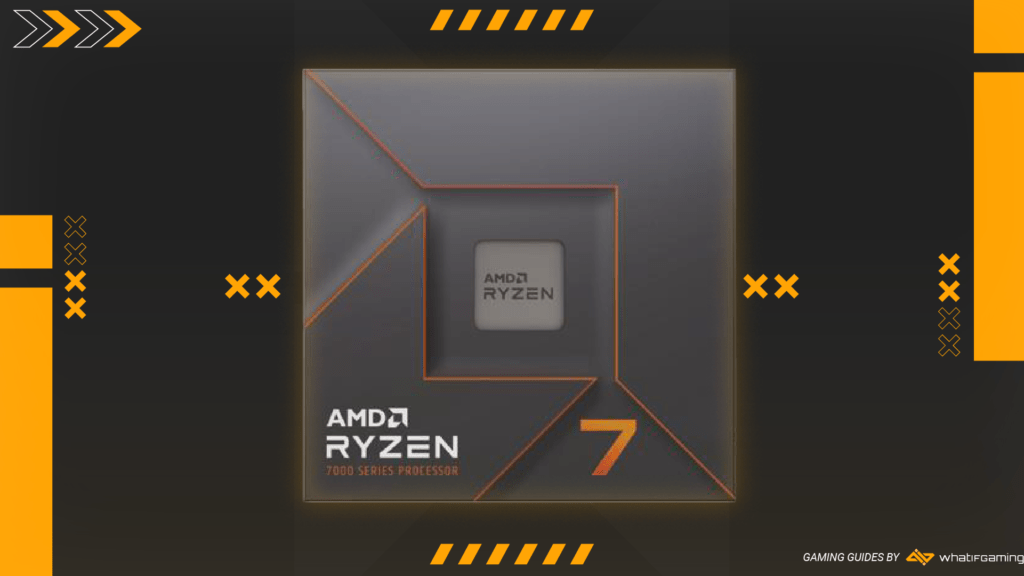 AMD Ryzen 7 7700X
Socket: AM5 | Cores & threads: 8 / 16 | L3 Cache size: 32MB | Base Clock Speed: 4.5GHz | Boost Clock Speed: 5.4GHz | TDP: 105W | iGPU: Yes
Pros:
Good mix of performance and price

Better PCIe 5.0 support than Raptor Lake competitors

Excellent power efficiency
Our next recommendation was the best CPU for RTX 4080 for all of two weeks. Even though Raptor Lake is statistically better, the 7700X remains a compelling mid-range alternative for several reasons. It brings support for new technologies & matches the 13700K's 4k gaming performance while costing $50 less when not on sale.
AMD's goal for Zen4 was twofold. After almost a year of Alder Lake dominance, CPUs like the 7950X and 7700X brought the winning trophy back. Other than being significantly faster than their predecessors, Zen4 chips also pave the way for the new AM5 socket platform. They adopt a land grid array similar to Intel's yet retain AM4's cooler compatibility.
The 7700X is an eight-core processor with twice as many threads, just like the 7800X3D. Rather than boost its performance by making room for more yet weaker cores, its design seeks to streamline every step of the computation process. We won't bore you with the technical jargon, but several upgrades to the CPU's core components resulted in a 13% IPC uplift.
Zen4 chips have more L2 and L3 cache, and they also run at much faster clock speeds. Compared to the 5700X, the 7700X's base frequency is a jaw-dropping 1.1GHz more. 800MHz + for the boost frequency is only slightly less impressive.
The 7700X leverages AM5's improved PCIe 5.0 and DDR5 support. Users who insist on the best transfer speeds can outfit their rig with up to two PCIe 5.0 SSDs without compromising the GPU slot. AM5 is also better at supporting higher DDR5 clocks, allowing for easier upgrades in the future.
The AM5 Gaming Trailblazer
Higher platform costs are the main drawback. AMD-optimized DDR5 still doesn't match DDR4 pricing despite major price cuts throughout 2022, and mobo costs have risen across the board. On the other hand, Raptor Lake is LGA 1700's final CPU generation, while AM5 will be relevant for at least three more years and hopefully as many generations.
Power consumption brings us back to the 7700X's strengths. Zen4 adheres more closely to conventional TDP, and the 7700X only exceeds it by about 30-35W when firing on all cylinders. That's a lot less than even the 13600K, so kudos to AMD for maintaining impressive energy efficiency.
Viewed in isolation, the 7700X is a giant step forward for productivity. It's a strong contender if you're into game development or programming since only four current-gen CPUs are better at compiling, not counting the top-tier non-X and X3D AMD CPUs that perform as well as the originals. Rendering and encryption see it fall behind the 12700K but still do better than the 5700X by a wide margin.
We have good and bad news regarding the 7700X's gaming results. The bad news is that it consistently performs around 5% worse than the 13600K at 1080p. The good news is that 99% of RTX 4080 users won't care. The CPU almost closes the gap at 1440p and is as well-equipped to support your GPU as any Raptor Lake chip at 4K.
AMD Ryzen 7 5800X3D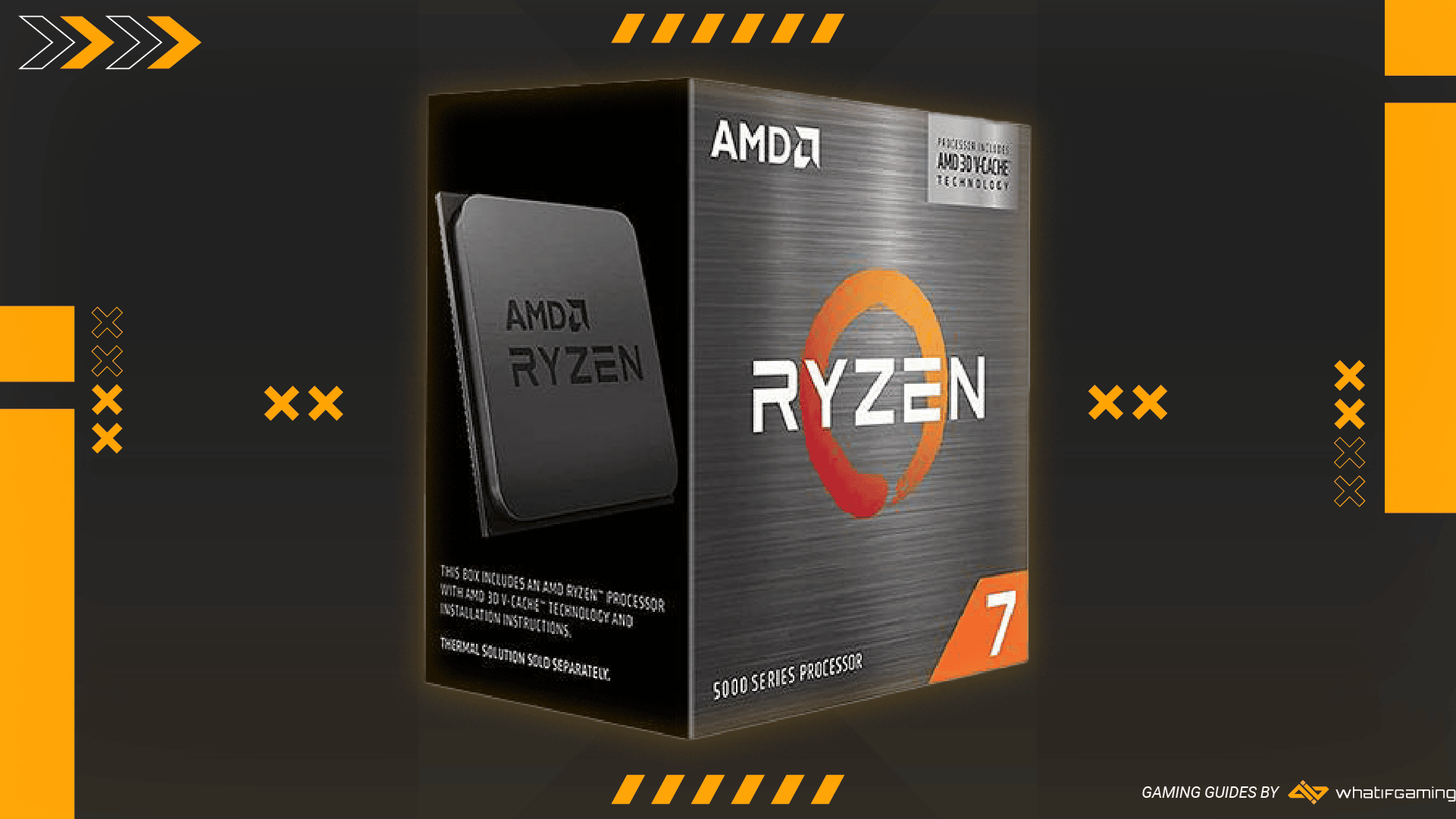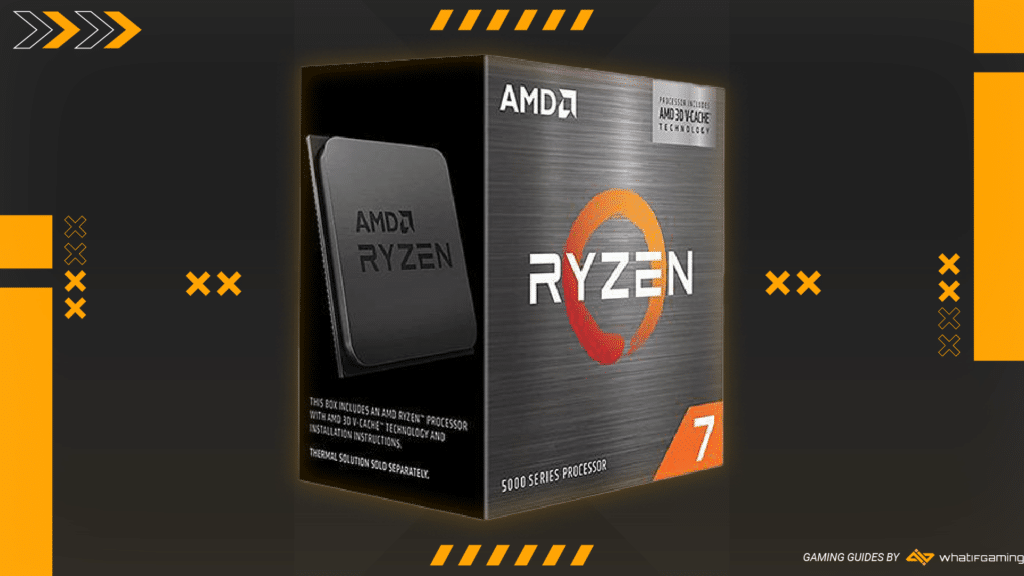 AMD Ryzen 7 5800X3D
Socket: AM4 | Cores & threads: 8 / 16 | L3 Cache size: 96MB | Base Clock Speed: 3.4GHz | Boost Clock Speed: 4.5GHz | TDP: 105W | iGPU: No
Pros:
Outstanding gaming improvements over base model

Works on all AM4 systems

Cheap platform costs
Cons:
No multi-threading improvements over 5800X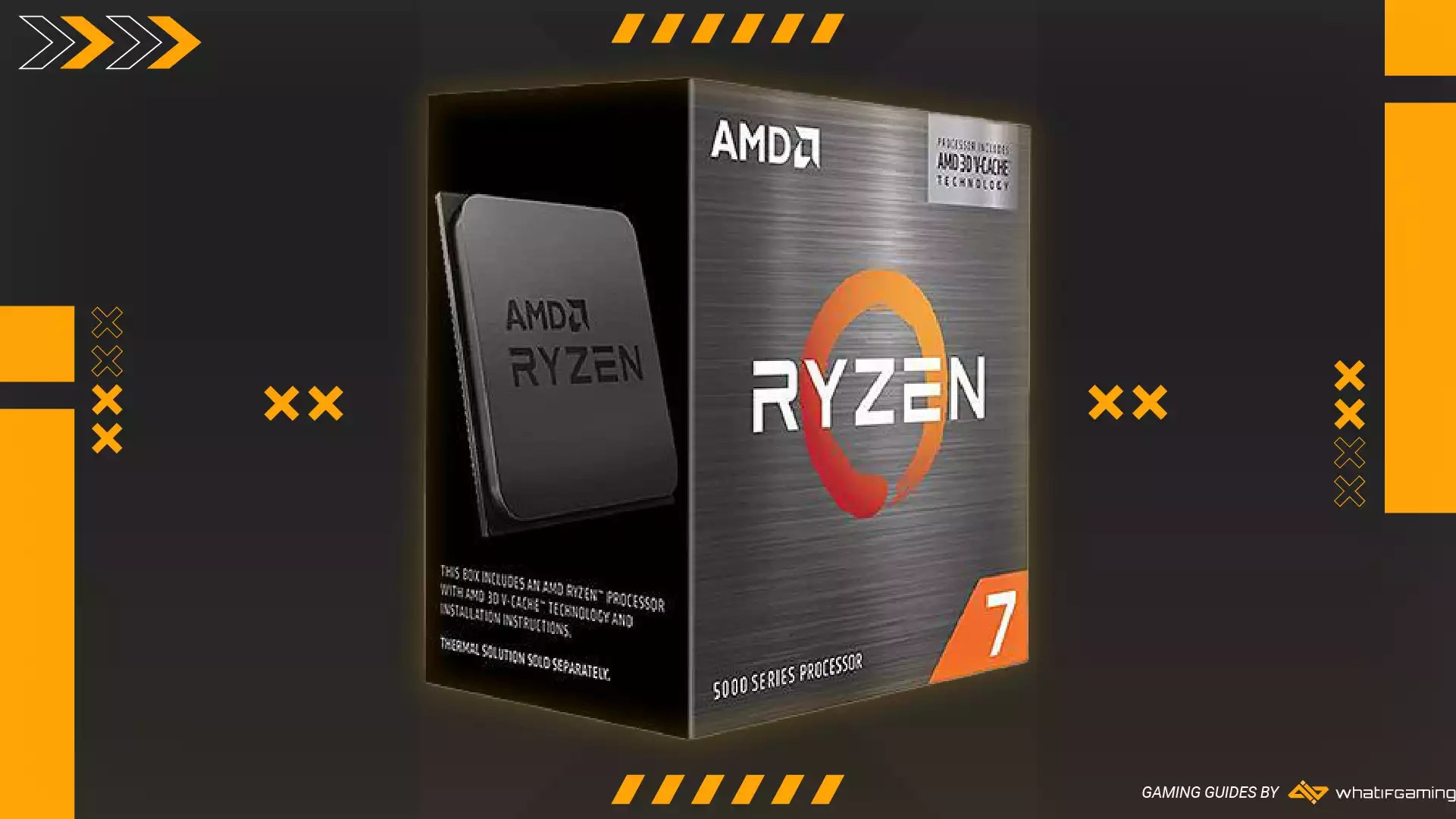 All the CPUs we've recommended so far require you to upgrade your motherboard or RAM – or both! What if the chip itself is the only upgrade besides the GPU you're willing to spring for? In that case, the best CPU for NVIDIA RTX 4080 happens to be a blast from the past!
Well, not exactly. The 5800X3D might be based on the 2yo 5800X, but it has a brilliant addition we can call game-changing without hyperbole. The processor now costs almost $100 less than the 13700X while doing marginally worse in gaming. It can easily save you much more if you're fine with running your old mobo & DDR4 RAM.
The 3D at the end of its name hints at the clever augments AMD made to this CPU's internal structure. Since it's based on the 5800X, there was no room to make sweeping architectural changes. Everything about the cores, the chip's interface, and rails remained the same, but the L3 Cache received a major boost.
Up was the only way to go, so AMD and TSMC had to figure out a way to make the die thinner. Doing so left room in the chip's middle for an additional 64MB of L3 cache, which ties directly into the ringbus so that your system doesn't distinguish between it and the original 32MB. More silicone props up the sides, allowing for better thermal transfer to the top of the IHS.
A few cutbacks were necessary to make this arrangement work. The 5800X3D's core and boost frequencies are 400 and 200MHz lower, respectively. It's also impossible to overclock the processor manually now.
A Glimpse of AMD's Bright Future
None of that matters when you look at real-world game results. Techpowerup compared the 5800X3D to the non-3D version using the RTX 4090 & found an almost 20% performance boost at 1080p! That's akin to an excellent generational upgrade, and you don't even have to replace existing hardware.
As impressive as that is, it makes more sense to compare the 5800X3D to contemporary rivals from both manufacturers. It will bottleneck the 4080 somewhat at 1080p, leaving around 10% of its performance potential on the table. The difference shrinks to 5-6% at 4K, which is a lot more than the difference between the best & worst contemporary models.
The 5800X3D is a worthy chip despite this for budget-savvy gamers who don't care about Zen4's multi-threaded improvements and want to maintain their system's relevance for several more years. The fact that they can do so even on a 5yo X370 motherboard is worthy of respect.
We predicted that thins wouldn't end there for AMD's 3D V-cache technology and are glad that Team Red proved us right.
Intel Core i7-13700K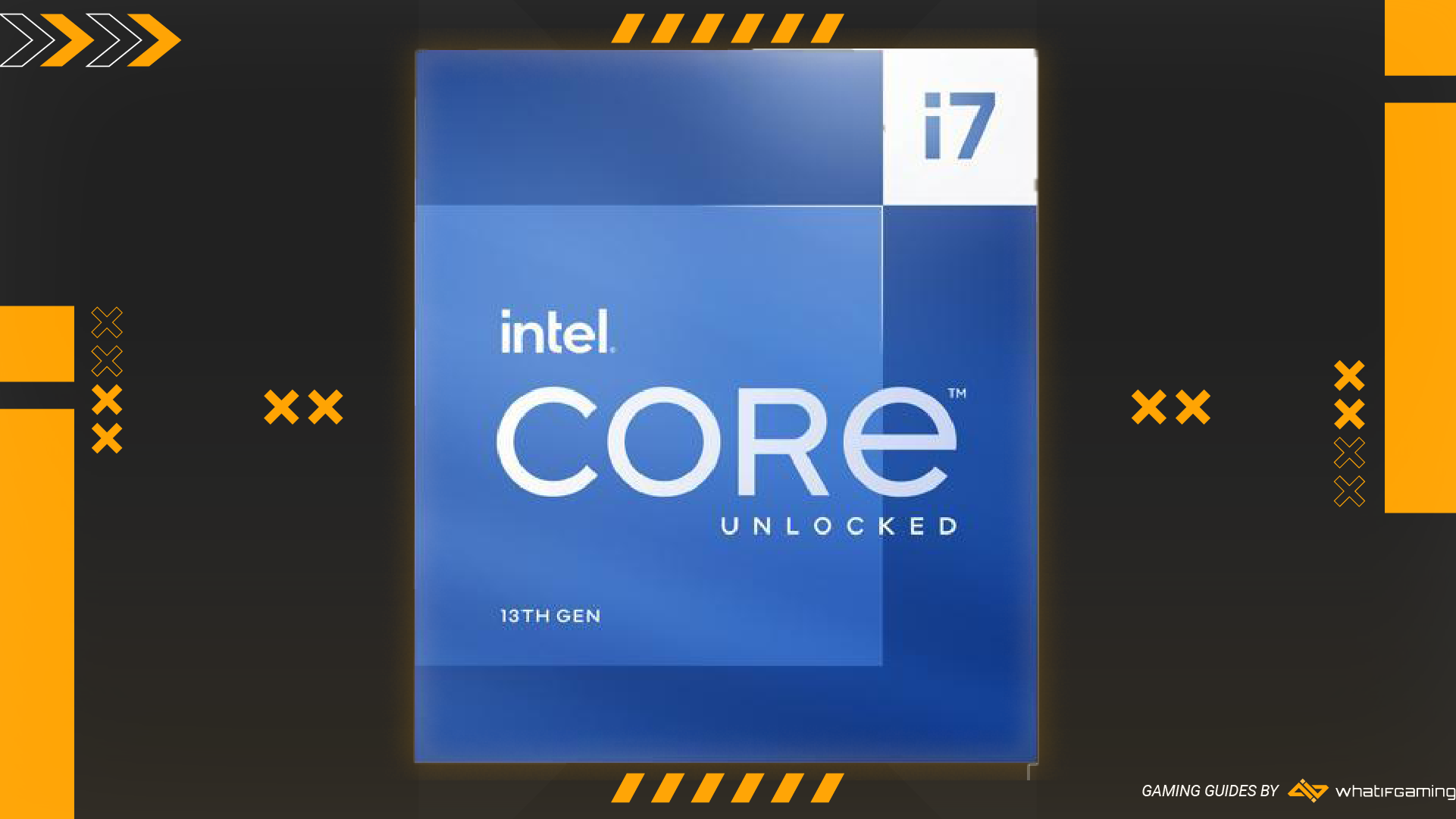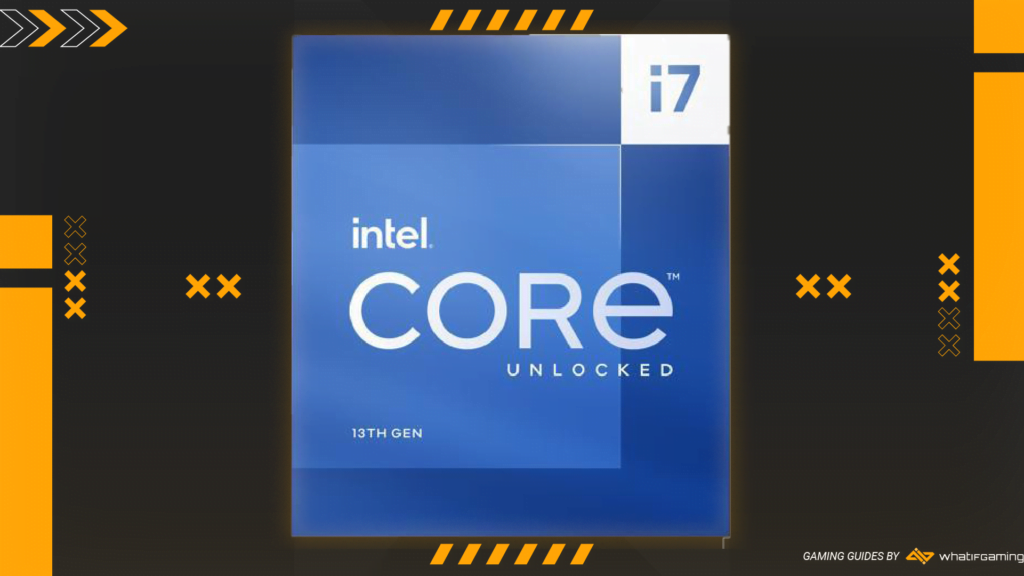 Intel Core i7-13700K
Socket: LGA 1700 | Cores & threads: 8+8 / 24 | L3 Cache size: 30MB | Base Clock Speed: 3.4 / 2.5GHz | Boost Clock Speed: 5.4 / 4.2GHz | Base Power: 125W | Turbo Power: 253W | iGPU: Yes
Pros:
Excellent for gaming and productivity alike

Beats the 12900K regardless of metric

Matches the 13900K in gaming at 1080p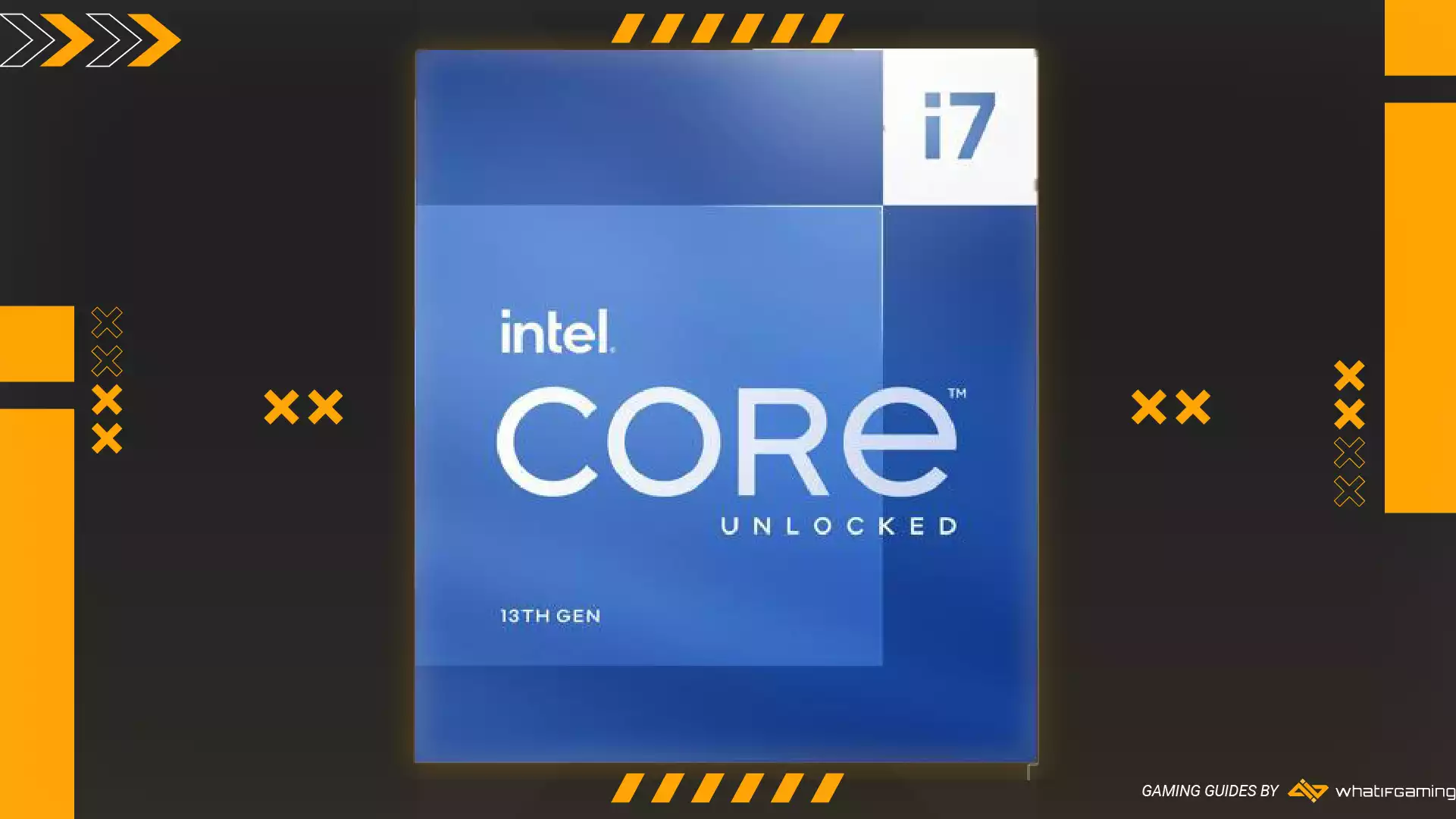 All three Raptor Lake chips are on our list, proving that Intel learned its lesson from the Rocket Lake aftermath. The 13700K is a fantastic CPU to build your 4080-powered machine around, so why is it so low?
It's because getting the 13700K makes the most sense for the least number of users – generalists who want a PC that's great for productivity and gaming alike at a solid price. Those focused on the former won't mind dropping the extra $150 on the CPU which will let them make money faster. Conversely, gamers have no reason to go with anything higher than the 13600K or spend as much as they would on the 13700K on the faster 7800X3D.
It would be a mistake to dismiss the 13700K, though. It might have the same core count and composition as Alder Lake's flagship, but the improvements we talked about at length above differentiate it physically and in terms of raw performance.
The Best of Both Worlds
The 13700K follows its siblings' trend of having weaker base clocks and higher boost clocks than their predecessors. However, comparing it to the 12900K shows a slight frequency increase. With the improved Raptor Cove P-cores at the helm and thanks to improvements like these, the newer mid-tier chip inches ahead.
The 13700K has the same base and turbo power requirements as the 13900K. You'd think eight fewer E-cores would lessen its power draw when stress testing requires their full engagement, but that is not the case.
Fewer physical cores do impact temperatures, albeit slightly. You could pair the 13700K with a mid-tier cooler and maintain temperatures in the mid-70s without issue when gaming. Prolonged workloads that utilize the chip's full might also cause temps to skyrocket, so at least a 280mm AIO is in order if you want to keep it from reaching the 90°C mark.
You can shave $20 off the 13700K's price by going with the KF instead. It's equally good in all respects but lacks the integrated graphics chip. The iGPU is handy for troubleshooting the RTX 4080 but received hardly any attention and isn't adequate even for 1080p gaming at low settings.
Productivity testing places the 13700K firmly between the top-tier Alder and Raptor Lake CPUs. The 7900X sometimes muscles its way in, but Intel's chip takes second or third place overall more often than not. Gaming tests reaffirm that there's no need to go with the 13900K if entertainment is your only goal since they're effectively tied regardless of resolution.
AMD Ryzen 5 7600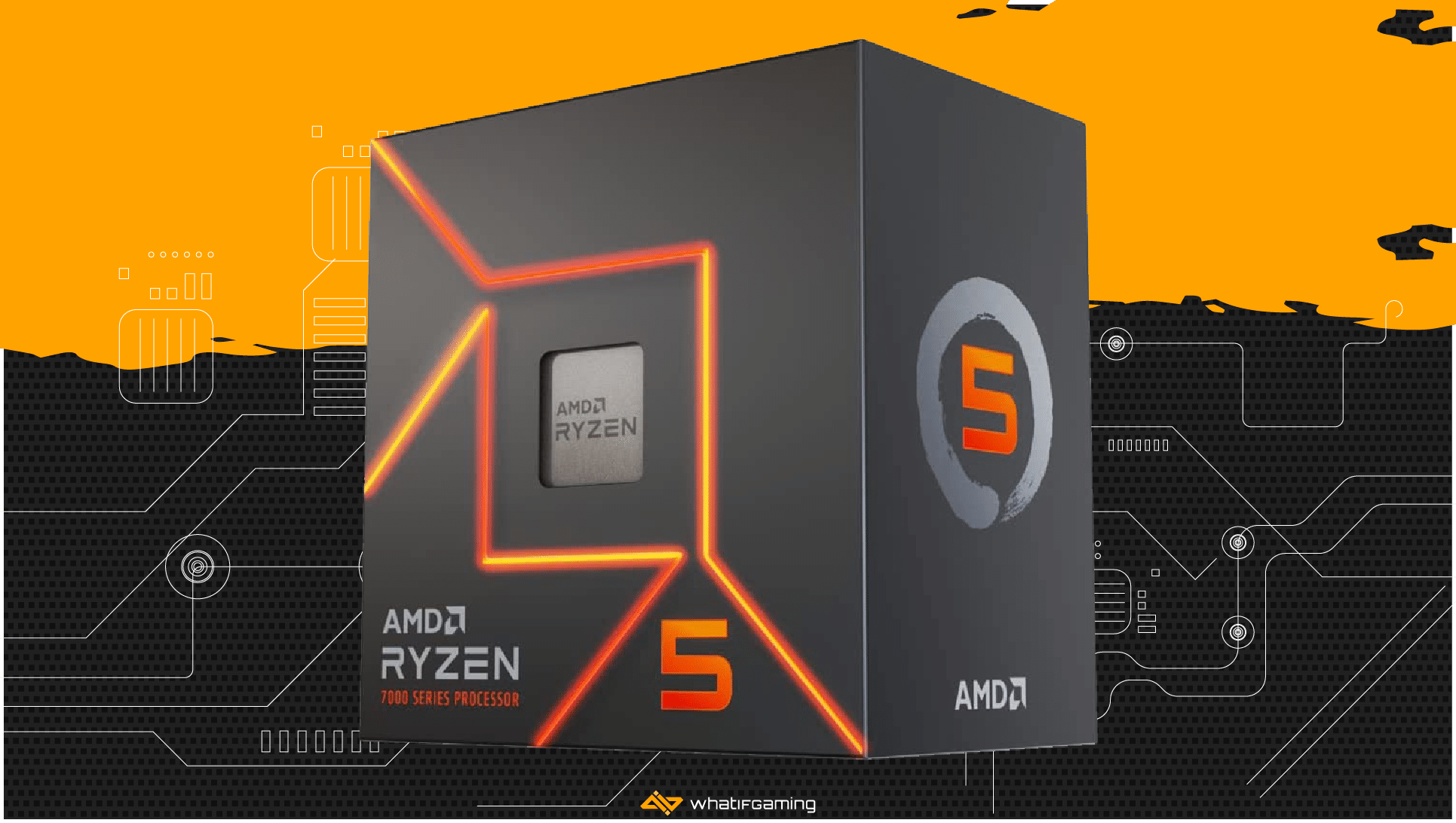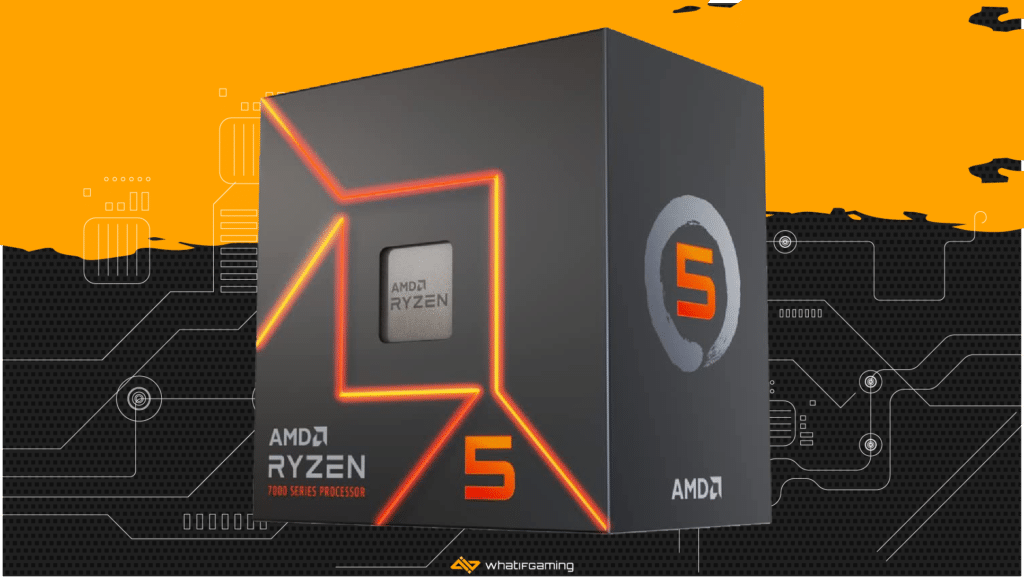 AMD Ryzen 5 7600
Socket: AM5 | Cores & threads: 6 / 12 | L3 Cache size: 32MB | Base clock speed: 3.8GHz | Boost clock speed: 5.2GHz | TDP: 65W | iGPU: Yes
Pros:
Outstanding value for the money

Easier to cool than the 7600X

Barely any gaming performance difference compared to 7600X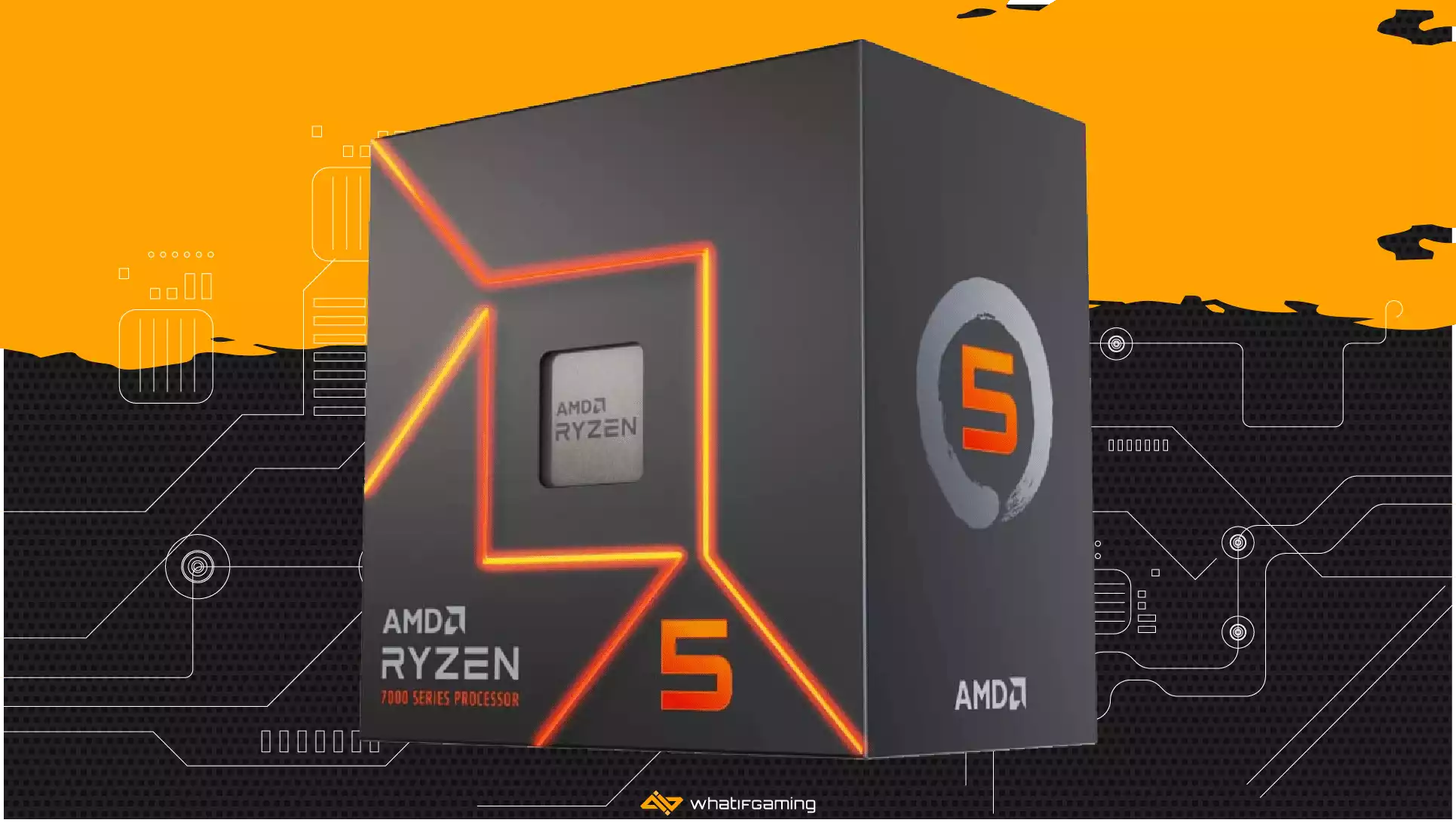 The 7600X occupied this list when we first published it, but the arrival of its non-X counterpart makes it seem like a comparatively poor investment today. The Ryzen 5 7600 is the best CPU for RTX 4080 if you're looking for amazing value coupled with long-term platform support.
The entire 7XXX series is based on a chiplet design, with two core clusters getting shared access to the L3 cache and the I/O module. In a first for Ryzen, an iGPU comes by default. AMD didn't pay more attention to this feature than Intel did, so don't confuse its capabilities with that of previous generation's APUs.
To get back to the CCDs, only one is active on the 7600. It's hampered further by disabling two of the eight cores, leaving you with the same 6-core / 12-thread count left over from the 5600. However, the 7600 received equally notable boosts to its clock speeds – 1GHz and 700MHz, respectively.
The 7600 is even more energy-efficient than the 7700X. Its TDP is down to a measly 65W. Your power bills will be lower, and you can invest less and still get adequate cooling. AMD even ships the 7600 with the Wraith Stealth. We'd look into a replacement as soon as you buy the CPU since any $25+ aftermarket solution will provide far better results.
Budget-Conscious AM5 Gaming
Ironically, comparing the 7600 with Intel's entry-level K chip reaffirms the importance of core quantity. The E-cores make a real difference for multi-threaded tasks, especially for rendering. The 7600 does better than the 5800X3D for 1080p gaming, but only slightly.
If there's anything to take away from this roundup, it's that you should feel free to invest in a 4K gaming monitor or TV since performance differences at that resolution are academic. The 7600 is no different.