Both GPU titans have now released their newest high-end cards. The verdict is in – the RTX 4090 might reign supreme, but AMD's new RX 7900 XTX is a much more convincing alternative to its little brother. If you get a third-party model, the gains are even more pronounced due to excellent overclocking potential. The next step is to choose the best CPU for RX 7900 XTX.
It's great to see that Intel and AMD are back on their feet. Both companies have delivered exemplary processors this time, so even though outliers exist, it's hard to make a wrong choice.
Having said that, you're still better off with some CPUs for others for gaming, and there's even an argument to be made to keep your years-old hardware. Stick around, take in our thoughts, and walk away with a CPU you'll love using for years to come.
Intel Core i5-13600K
Intel Core i5-13600K
Socket: LGA 1700 | Cores & threads: 6+8 / 20 | L3 Cache size: 24MB | Base Clock Speed: 3.5 / 2.6GHz | Boost Clock Speed: 5.1 / 3.9GHz | Base Power: 125W | Turbo Power: 181W | iGPU: Yes
Pros:
World-class gaming performance

Exceptional value for the money

Lower platform costs than the competition
Socket: LGA 1700 | Cores & threads: 6+8 / 20 | L3 Cache size: 24MB | Base Clock Speed: 3.5 / 2.6GHz |
AMD GPUs have always put gaming first, so it makes sense we shift our RTX recommendations around a bit and give the crown to the best gaming processor this time.
It's none other than the i5-13600K, one of the most value-conscious CPUs Intel has ever created. It benefits from all Raptor Lake enhancements, beats the former flagship in gaming performance, and costs considerably less than the new one. It even surpasses much of the competition for multi-threaded workloads.
Raptor Lake is the tock to Alder Lake's tick, and the high-end CPU-s from the most recent such generation fell flat of expectations. Lesson learned, as each 13th-gen chip is a considerable improvement upon its predecessor.
While it's technically not the fastest, the 13600K benefits most from Raptor Lake's generational changes. Efficiency or E-core doubling is among the most notable, resulting in the 13600K now coming with eight instead of four such cores.
They're single-threaded and perform on par with the old 8000-series Core CPUs. The Thread Director that debuted with Alder Lake assigns them lesser tasks and engages them once it's time to fire on all cylinders. The E-cores on the 13600K reside in two clusters of four, each with twice as much L2 cache as before.
Meanwhile, performance or P-cores take up the lion's share of work for compute-intensive workloads like gaming. E-cores only receive a max frequency bump but stay otherwise unchanged. Conversely, the second generation of P-cores benefits from architectural improvements as well as a boost in L2 cache to 2MB per core.
Stealing the Limelight
Intel is vague on the overall IPC uplift but claims that you can expect around 15% higher single-threaded numbers and a whopping 40% increase for multi-threaded work. The latter propels the 13600K past most competitors, with only its siblings and several Zen4 chips doing better overall.
The best part is that such workloads aren't even the chip's specialty. The 13600K is optimized for gaming, so much so that it doesn't make sense to get the 13900K if that's your primary use case. There are always a handful of outliers, but the vast majority of modern games get a low single-digit boost from the much more expensive CPU at best.
And that's at 1080p, the resolution where performance gaps between processors are most apparent. The 7900 XTX is designed to achieve 60+ fps at 4K in AAA games without the help of FSR. Any remaining framerate differences melt away at that resolution.
The 13600K has a turbo boost power draw of 181W, which it has no trouble reaching when you're testing its limits. Even though the other two CPUs have more cores, the 13600K still gets hot during normal operation. You don't need to fiddle with its power draw to maintain reasonable temperatures while using an air cooler, but it will need to be an accomplished one.
AMD Ryzen 7 7700X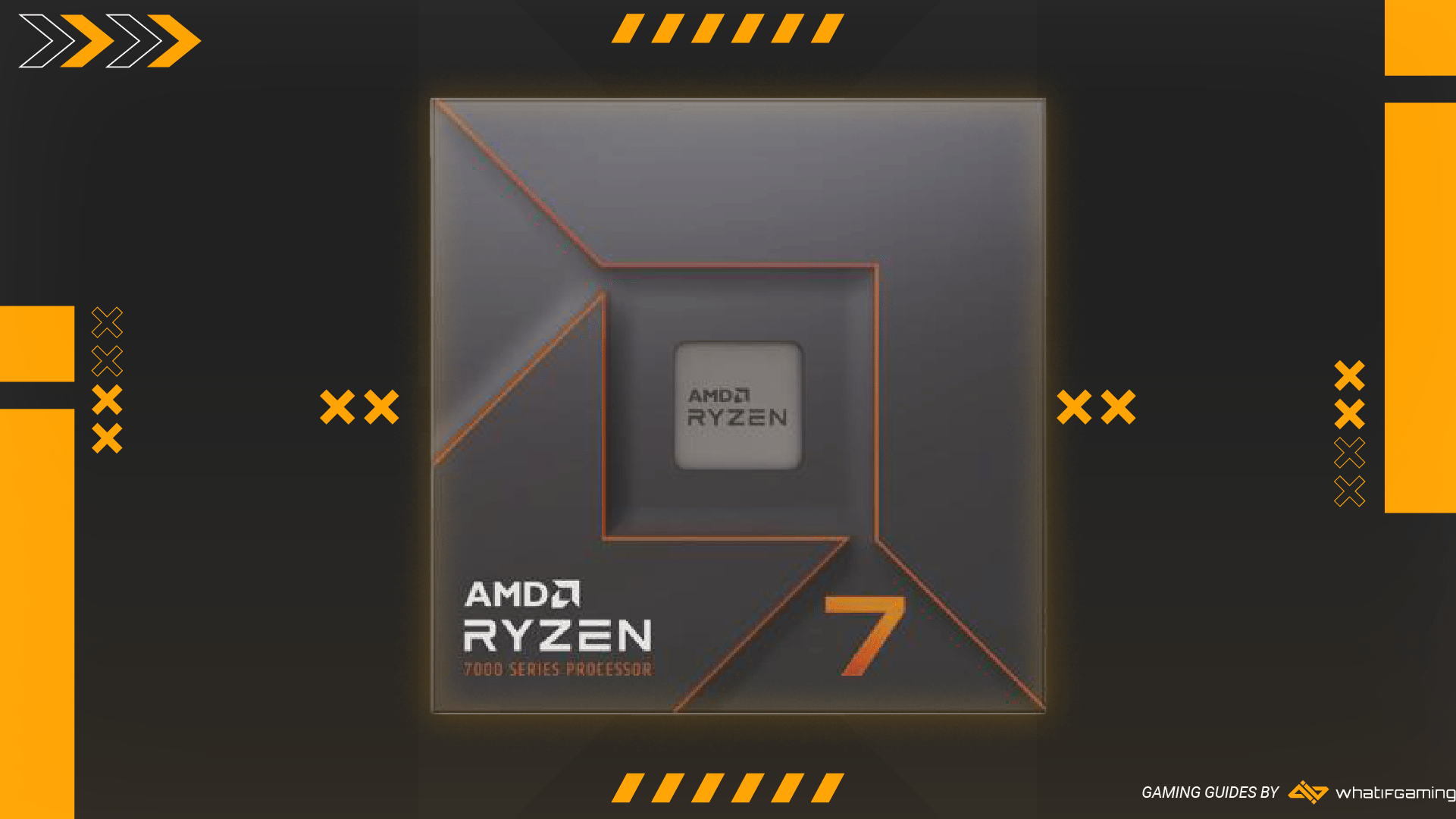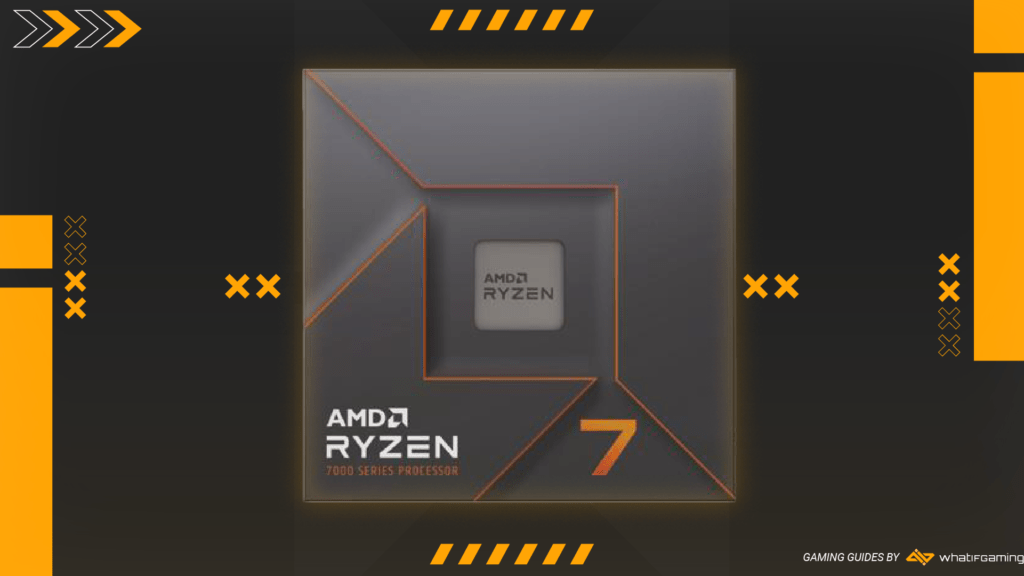 AMD Ryzen 7 7700X
Socket: AM5 | Cores & threads: 8 / 16 | L3 Cache size: 32MB | Base Clock Speed: 4.5GHz | Boost Clock Speed: 5.4GHz | TDP: 105W | iGPU: Yes
Pros:
Good mix of performance and price

Better PCIe 5.0 support than Raptor Lake competitors

Excellent power efficiency
Alder Lake abruptly ended a period of AMD dominance brought on by the Ryzen 5000 series. While Team Red's comeback to the very top of the gaming charts was short-lived, the next Zen generation holds its own against Raptor Lake. AMD has also cut the MSRP, giving you all the more reason to embrace AM5 and its advantages over the now "dead-end" LGA 1700 platform.
The 7700X is the best CPU for RX 7900 XTX if you're looking for complete system synergy and excellent gaming performance. It's an excellent example of the staple chiplet design that brought success to Ryzen as a whole. The processor's core count is ironically smaller than the 13600K's, yet that doesn't stop it from remaining competitive for gaming and productivity alike.
While it's rooted in tradition, the chiplet design underwent significant changes. AMD consistently employs a more refined production process and has employed 5 and 6-mm fabrication to bring its newest chips to light. They're split into two parts. The first comprises two dies with a maximum of eight cores each. One such die is active on the 7700X, while the other is dormant.
The second part houses DDR5 memory control, AMD's trademark Infinity Fabric, and a new integrated GPU. Think of the iGPU as an Intel Xe alternative rather than an APU successor. It's good for office work and to tide you over if the 7900 XTX ever acts up, but that's it. No integrated graphics was always going to be a deal-breaker for some users, so we're glad AMD sorted it out.
The Second Piece of Your AMD Gaming Puzzle
The 7700X's eight cores are redesigned and boast improvements to every stage. They also have double the 5700X's L2 cache and have gained a massive frequency increase to the tune of 1.1GHz for the base clock & 800MHz for boost.
Combined, these enhancements translate into a 13% IPC gain over the last generation. AMD's goal for the 7700X was to challenge Alder Lake's best gaming chips, which it does.
The victory lasted all of two weeks since the 13600K and crew show consistently higher results. Don't despair if you want to support Team Red completely since such discrepancies are most evident at 1080p and not that significant even then.
Power consumption strongly favors the 7700X. It has a 105W TDP exceeded only when stress testing. The maximum power draw doesn't exceed 140W even then. Coupled with the 7900 XTX's equally reasonable requirements, an all-AMD system will be noticeably easier on your power bills than a 13600K & RTX 4080 combo.
We're less enthused about the thermals. They're lower than Intel's, but a shift in the way Zen approaches temperatures means that the 7700X can get toasty under full load. It's warmer than the 5700X when gaming, but not by much.
Intel Core i9-13900K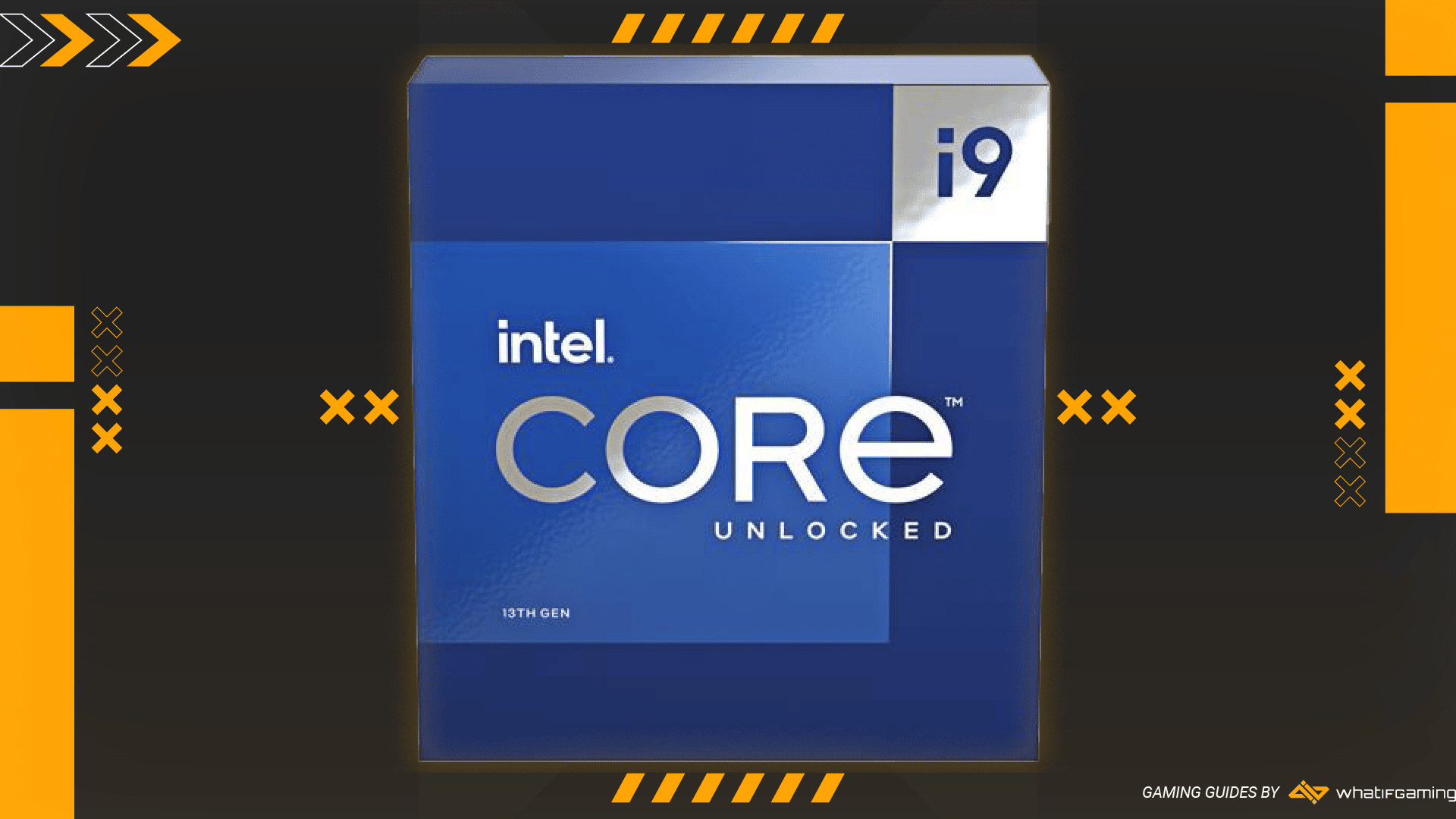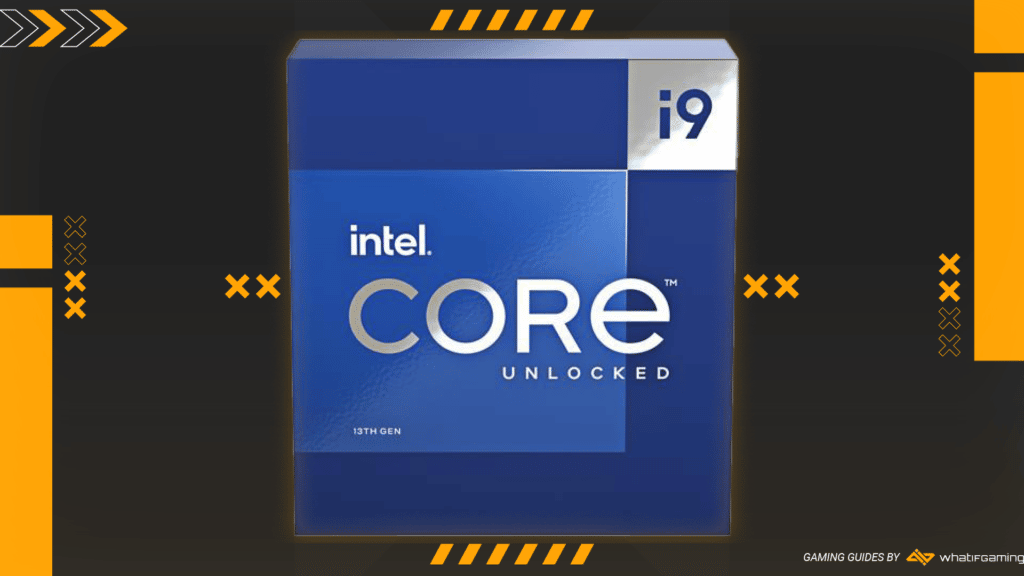 Intel Core i9-13900K
Socket: LGA 1700 | Cores & threads: 8+16 / 32 | L3 Cache size: 36MB | Base Clock Speed: 3.0 / 2.2GHz | Boost Clock Speed: 5.8 / 4.3GHz | Base Power: 125W | Turbo Power: 253W | iGPU: Yes
Pros:
Outstanding overall performance

Substantial multi-threaded gains

Works on existing LGA 1700 motherboards
Cons:
Runs hot

Needs lots of power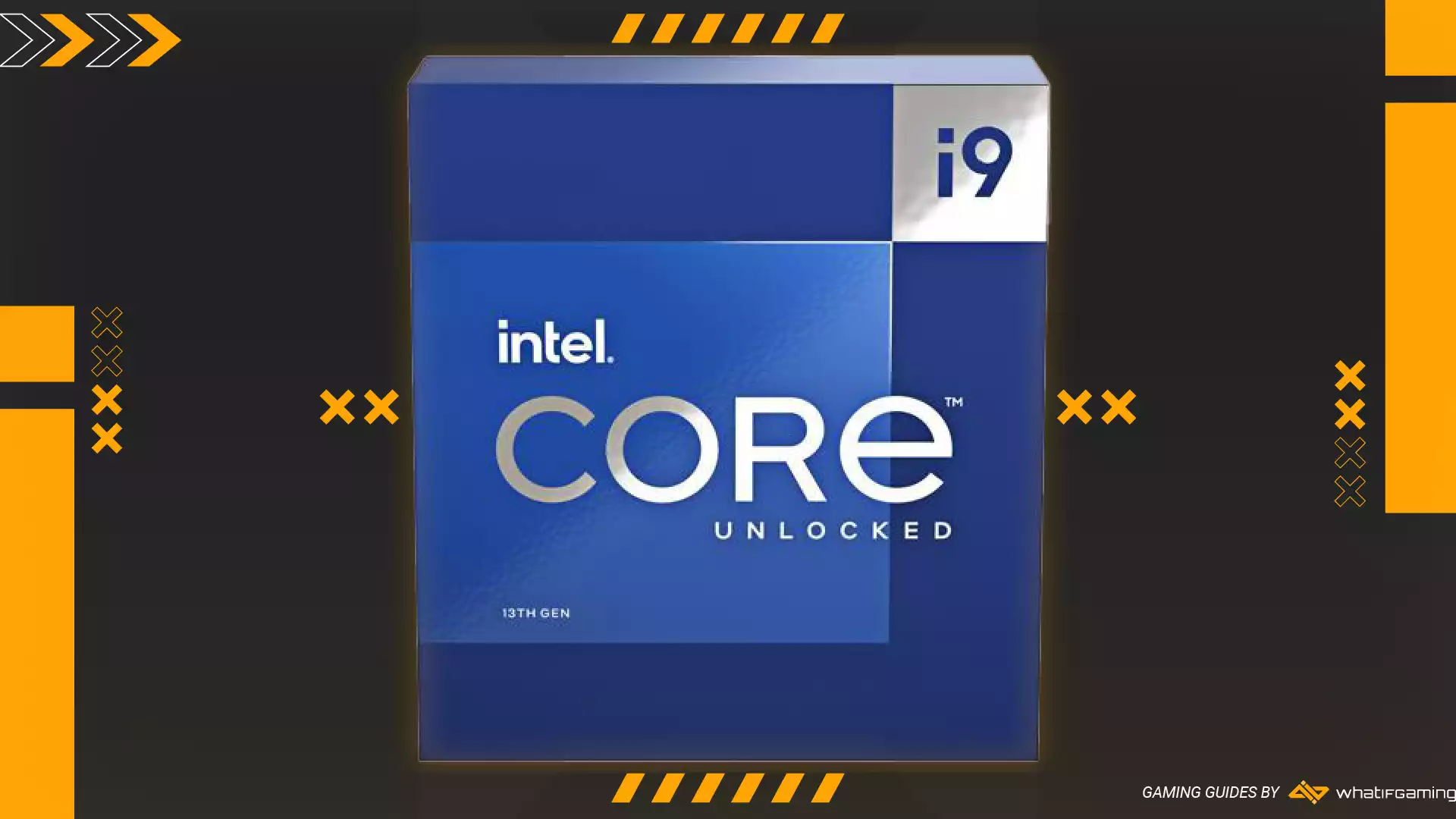 It's impossible to write an article like this and not mention the objectively most powerful desktop processor in existence! The 13900K is technically the best CPU for RX 7900 XTX. That doesn't mean it's also the most responsible choice, especially if gaming is the only computer activity you're interested in.
The 13900K maxes out the Raptor Lake silicone, totaling eight second-generation P-cores and a swarm of 16 optimized E-cores. Apart from the structural changes we've mentioned above, they all also benefit from clock frequency increases.
Interestingly, both core sets start at lower frequencies than their Alder Lake counterparts yet soar when it's time to perform. P-cores may now reach a blistering 5.8GHz, 600MHz more than the 12900K. The E-core gains are a more modest 400MHz, but that's irrelevant as there are now 16 of them.
Such a setup is smart as itlets the 13900K cover all bases. On the one hand, it retains its customary gaming dominance since games still aren't optimized to leverage more than eight cores. On the other, the "core horde" approach to less demanding and multi-threaded tasks has even the 7950X scrambling to keep up.
That brings us to the 13900K's main use case – productivity. You'll get the most out of it if you're used to running several intensive tasks at once. Think virtual machines + video encoding + streaming and gaming, all without experiencing stutters or slowdowns. The more expensive 7950X comes close, but Intel's flagship performs better.
Raptor or Dragon?
The 13900K is fantastic for gaming. It also doesn't make a lot of sense to get one for it, not while the 13600K does so well. One could argue that it's a more futureproof investment due to the increased core count. You'll want to buy a better motherboard and much beefier cooling to support it, so the upfront cost becomes higher still.
Some games do benefit from the 13900K more than others. As always, you'll feel it the most at 1080p. Maybe not even then, as we're talking about a 5-10% boost at framerates where even the fastest gaming monitors can't keep up.
The 12900K already had a turbo boost power of 240W, which its successor exceeds by another 10W. Removing power limits and running tests that stress all cores brings power consumption close to the 400W mark and creates temperatures air coolers can't cope with. Limiting the wattage drops thermals and power demands significantly. It is worth considering if you don't mind the relatively minor performance cut.
AMD Ryzen 7 5800X3D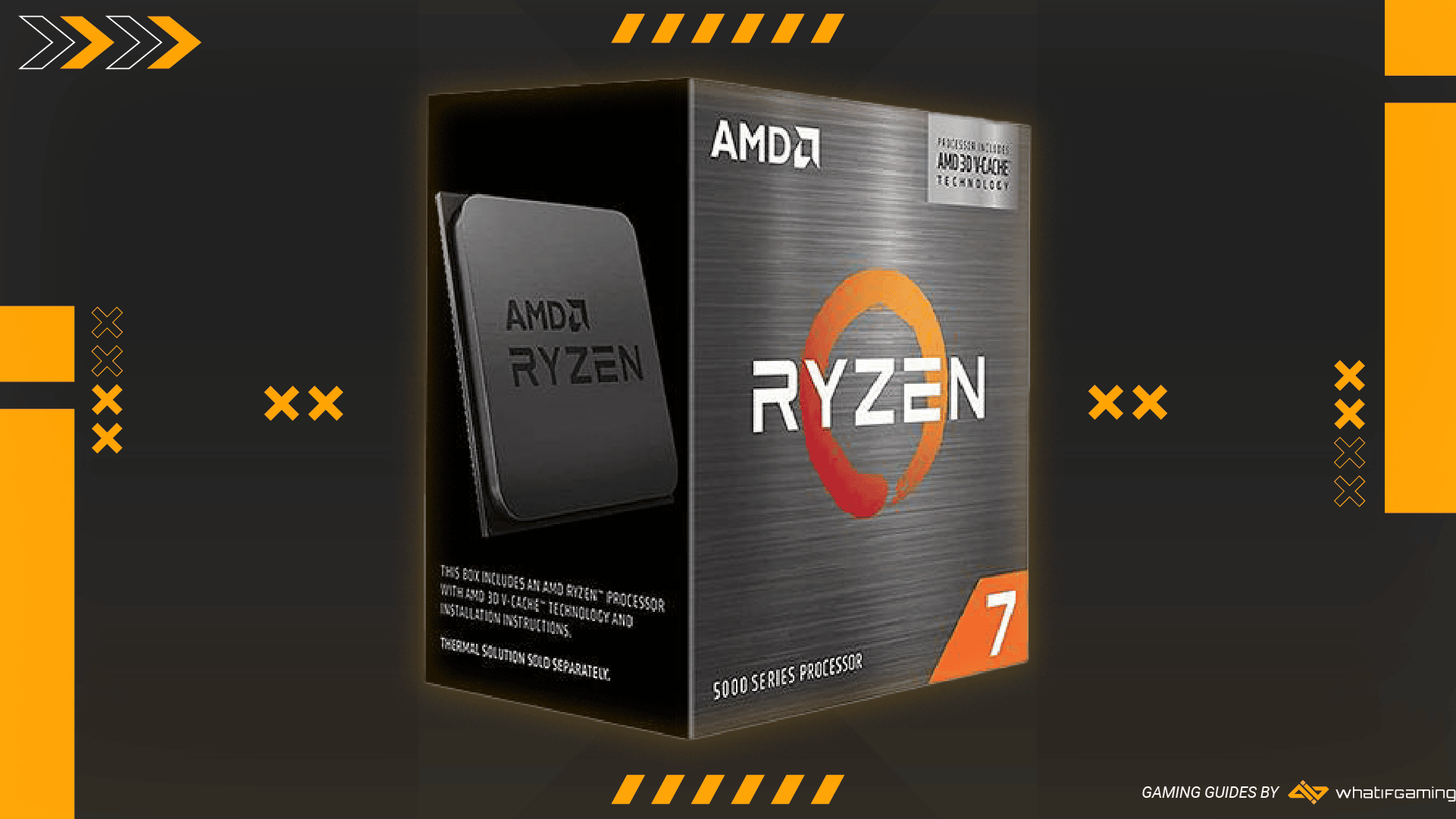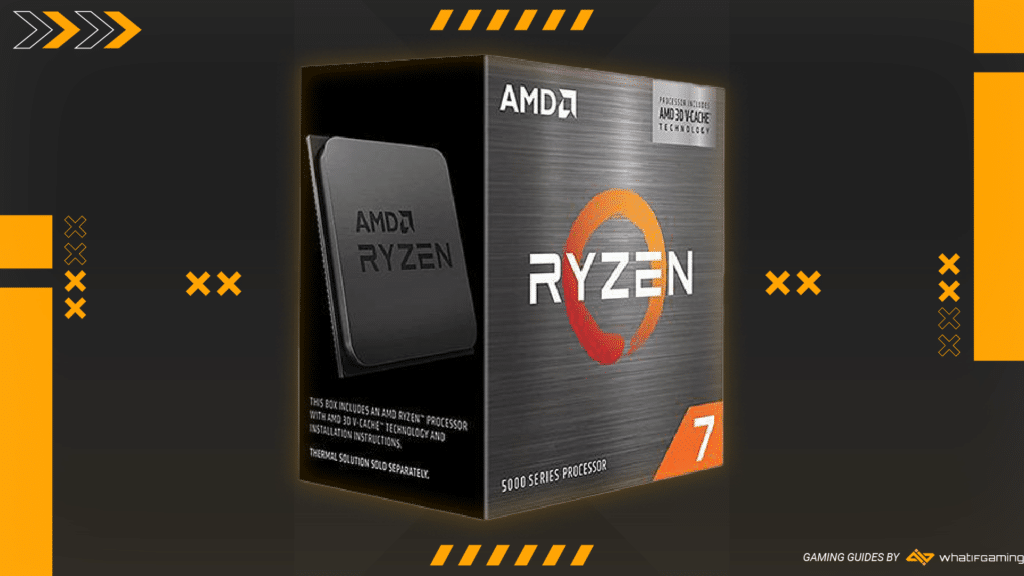 AMD Ryzen 7 5800X3D
Socket: AM4 | Cores & threads: 8 / 16 | L3 Cache size: 96MB | Base Clock Speed: 3.4GHz | Boost Clock Speed: 4.5GHz | TDP: 105W | iGPU: No
Pros:
Outstanding gaming improvements over base model

Works on all AM4 systems

Cheap platform costs
Cons:
No multi-threading improvements over 5800X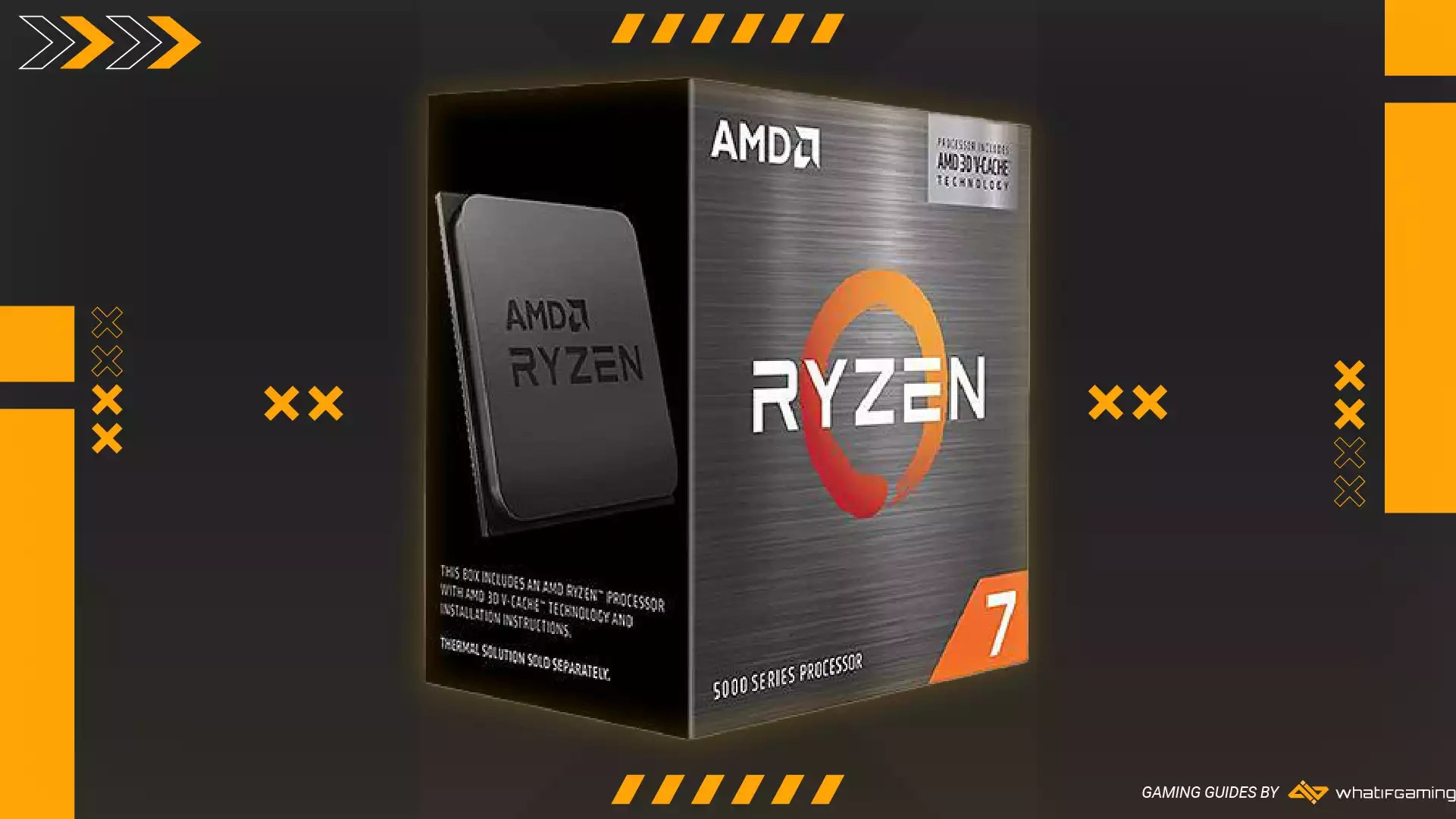 Nothing beats AM4 when it comes to ease of upgrading. You could be reading this from a five-year-old PC right now and potentially need only two components to bring it up to today's standards. The Ryzen 7 5800X3D is the best CPU for RX 7900 XTX in that case. It boasts IPC improvements larger than some generational gaps and doesn't cost too much since you can keep the motherboard and RAM.
Eighteen months went by between the 5800X and its 3D iteration. That's how long it took AMD to successfully experiment with a new approach to CPU upgrades. The 5800X's architecture is already locked in. AMD could then either go the Intel way of raising frequencies and tanking the new chip's efficiency or innovate. Thankfully, they did the latter.
They discovered that an L3 cache increase had the greatest positive impact, so 64MB were added on top of the 5800X's existing 32MB. Literally, since placing the additional memory atop the existing chip was the only viable solution.
Doing so required some sacrifices and rearrangements. The die had to be thinner to accommodate an additional layer, which TSMC managed to pull off.
The central part of the 5800X3D now houses the expanded 3D cache, which is connected directly to the ringbus. This ensures that your system sees the 96MB as a whole. Silicone fills the space on the sides and provides better thermal conductivity for cooling.
The 5800X3D's base and boost core clocks are 400 and 200MHz lower, respectively. You won't be able to overclock it either due to the 3D cache's specific power requirements. Said loss translates to a small performance downgrade for multi-threaded applications.
Thinking Outside the Square
Gamers shouldn't care, as the 5800X3D runs games noticeably better than its predecessor. It matches the 12900K's 1080p performance and is less than 10% behind the 13900K. Techpowerup tested the two in a head-to-head battle involving more than 50 games. The 13900K is better overall, with clear advantages in several games. However, the 5800X3D is all you need to let the RX 7900 XTX achieve 99% of its max potential at 4K.
Not bad for a drop-in upgrade to a system you built years ago!
The good news continues when assessing power requirements. The 5800X already had conservative power needs, and the 3D cache hasn't changed them noticeably. It approaches the 13600K's heat output when gaming. Not great but manageable with good air cooling.
AMD Ryzen 5 7600X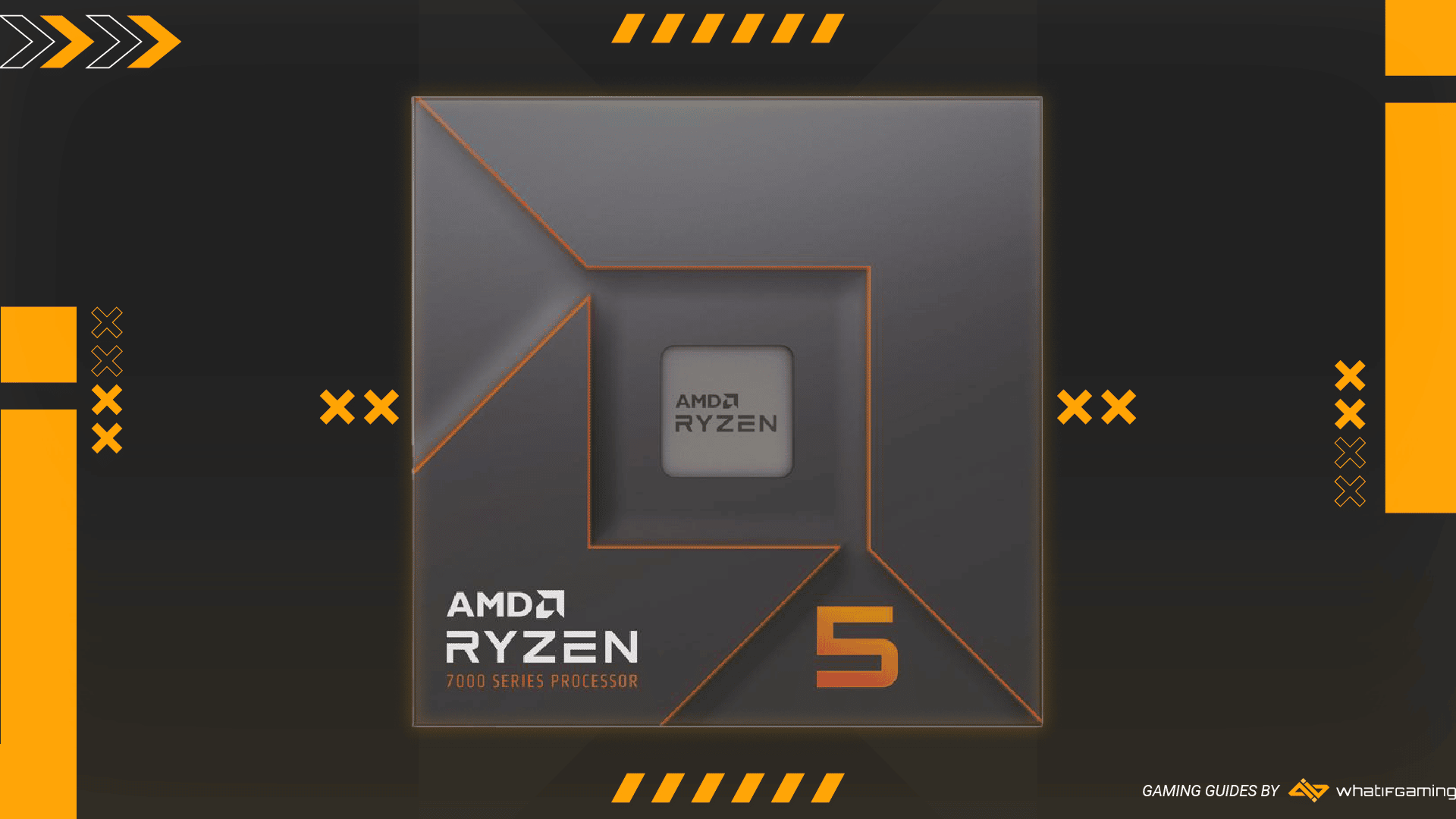 AMD Ryzen 5 7600X
Socket: AM5 | Cores & threads: 6 / 12 | L3 Cache size: 32MB | Base Clock Speed: 4.7GHz | Boost Clock Speed: 5.3GHz | Base Power / TDP: 105W | iGPU: Yes
Pros:
Considerably better than the 5600X

Good value for the money when on sale

Has integrated graphics
Cons:
Weaker than the 13600K in all respects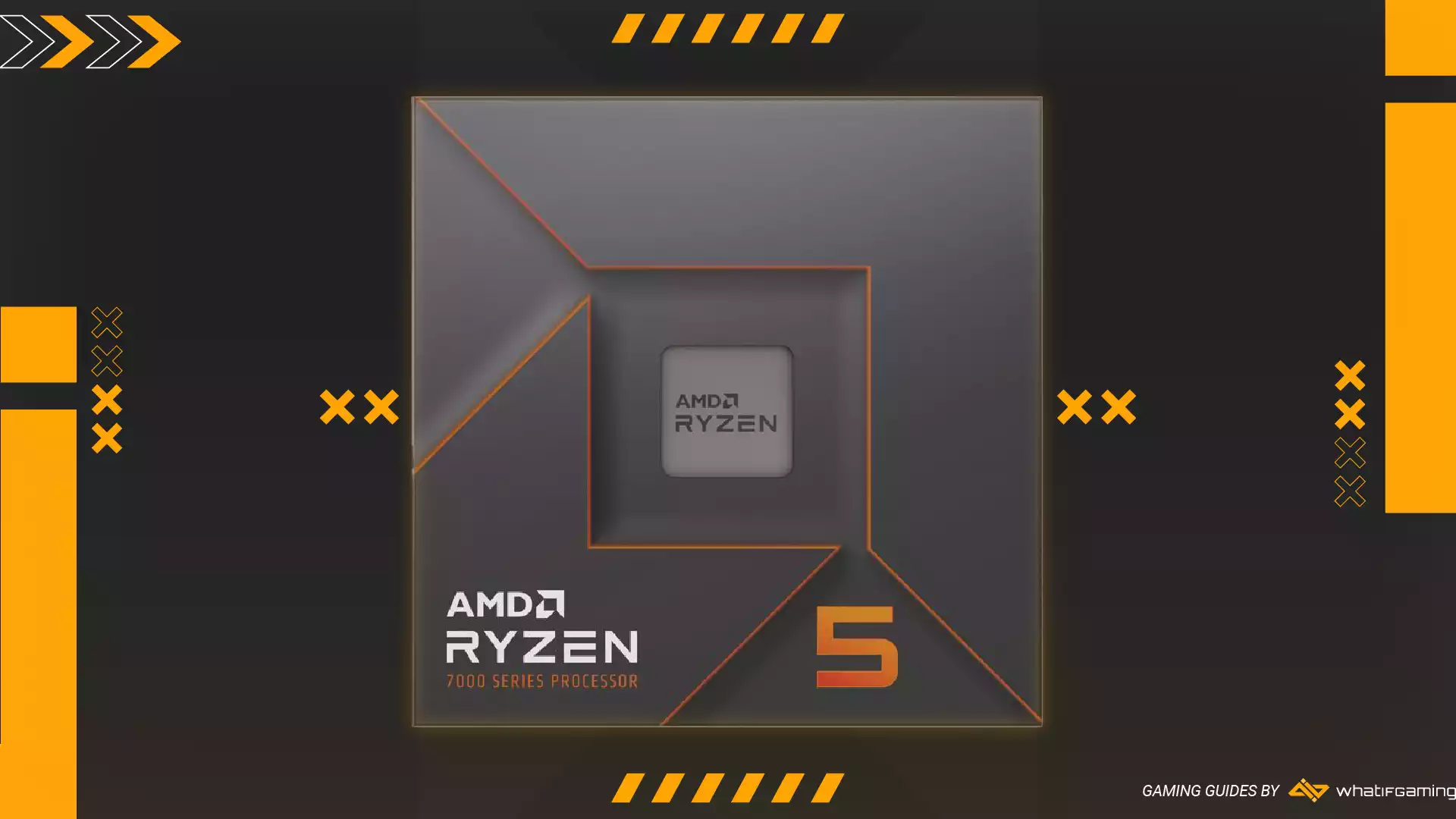 A high platform entry price is the main reason someone might want to hold off on embracing AM5. Motherboards might still be expensive, but things are looking up since DDR5 RAM and Zen4 CPUs are dropping in price. At the time of writing, you can get the Ryzen 5 7600X for around $250. That almost levels the playing field and gives AMD supporters a reason to stick with Team Red.
The runt of Zen4's initial lineup has six cores and twelve threads carved out of one of two CCDs. While the core count remains unchanged, beefy frequency updates and other improvements we already went through lead to worthwhile gains. People obsessed with big numbers will be pleased that the 7600X has received a 1GHz base clock increase and can boost by 700MHz more than before.
Intel's LGA 1700 might have introduced DDR5 support earlier, but AM5 works with higher frequencies than Z690 or B660 boards. AMD also had more time to refine its approach to PCIe 5.0. Graphics cards still don't use the standard, yet it cuts into the number of lanes at your disposal for the next generation of speedy storage drives.
Going for the 7600X lets you use up to two PCIe 5.0 SSDs, depending on the motherboard, without halving the number of lanes reserved for the GPU. That makes it more futureproof than the 13600K for 4K gaming since you'll suffer no bandwidth penalties if you upgrade to a PCIe 5.0 card but wish to keep the mobo and CPU.
AM5 for Everyone
As for the here & now, Intel is the winner. The 7600X is a bit faster than the 5800X3D for 1080p gaming and closes the CPU gap with Raptor Lake by the time you reach 4K. The difference isn't big enough to dismiss AMD's processor, especially since it represents a competitive investment on a platform that can look forward to at least three more years of service.
Ironically, Intel now has the upper hand in productivity. Jacking the 13600K's E-core count up overshadowed what would have been noteworthy generational gains in everything from physics simulations to file compression for the 7600X.
Thermals and power draw end our 7600X segment on a high note. This is the best CPU for RX 7900 XTX if you're concerned about power bills since it won't exceed the advertised 105W TDP even during strenuous testing. The CPU runs warmer than the 5600X at stock settings but is still the coolest of the generation since both manufacturers push the thermal envelope.
Intel Core i7-13700K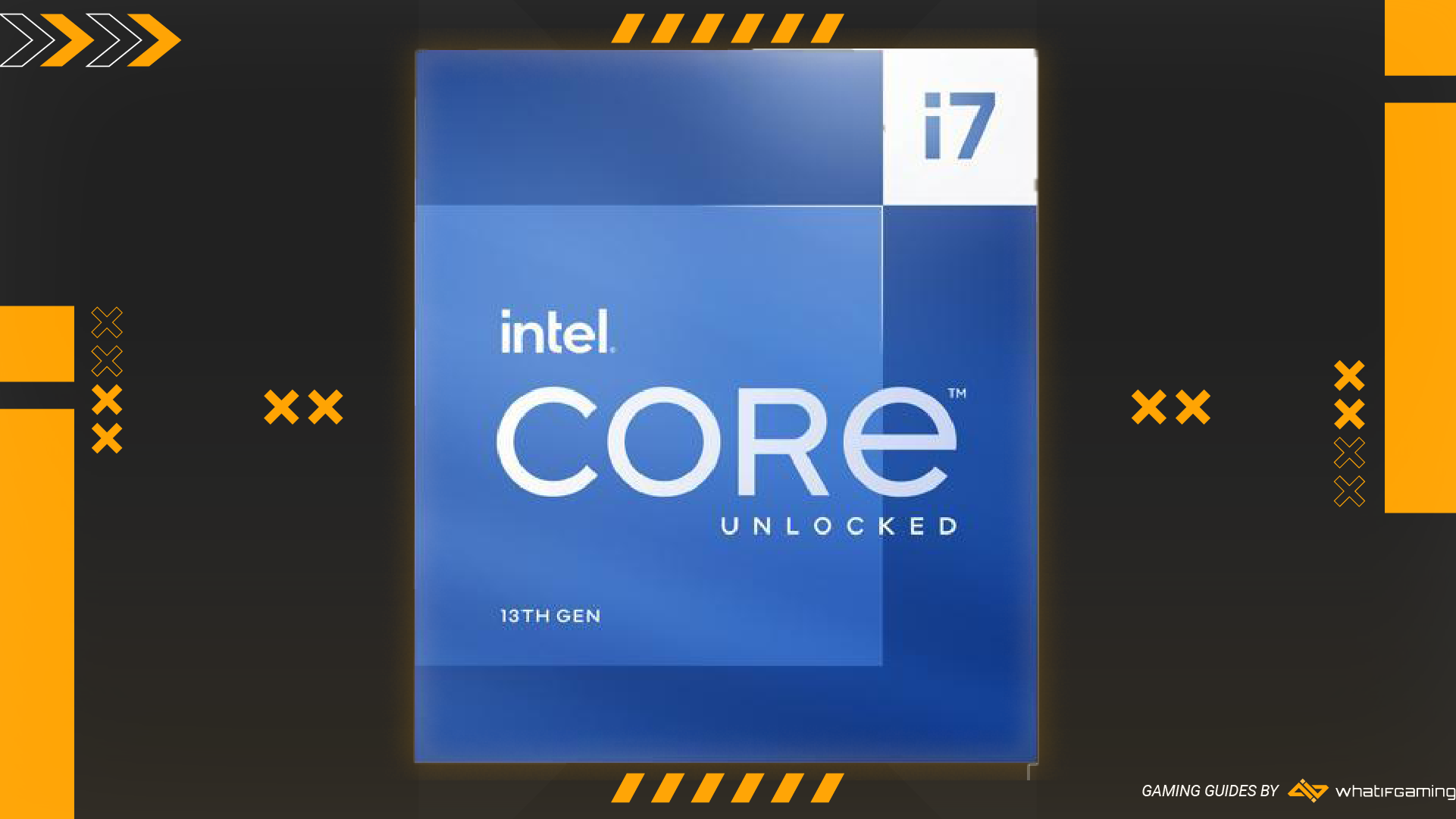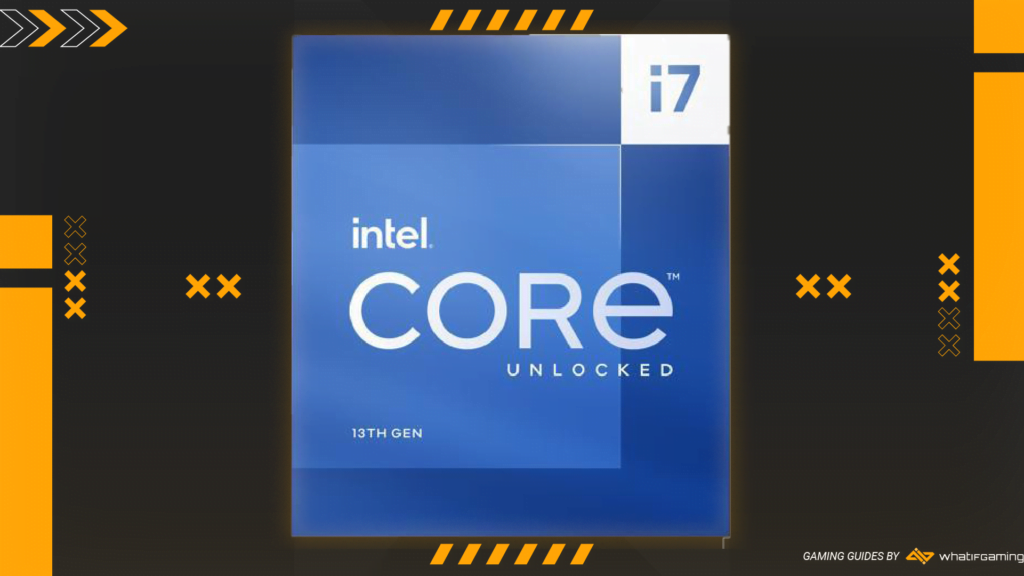 Intel Core i7-13700K
Socket: LGA 1700 | Cores & threads: 8+8 / 24 | L3 Cache size: 30MB | Base Clock Speed: 3.4 / 2.5GHz | Boost Clock Speed: 5.4 / 4.2GHz | Base Power: 125W | Turbo Power: 253W | iGPU: Yes
Pros:
Excellent for gaming and productivity alike

Beats the 12900K regardless of metric

Matches the 13900K in gaming at 1080p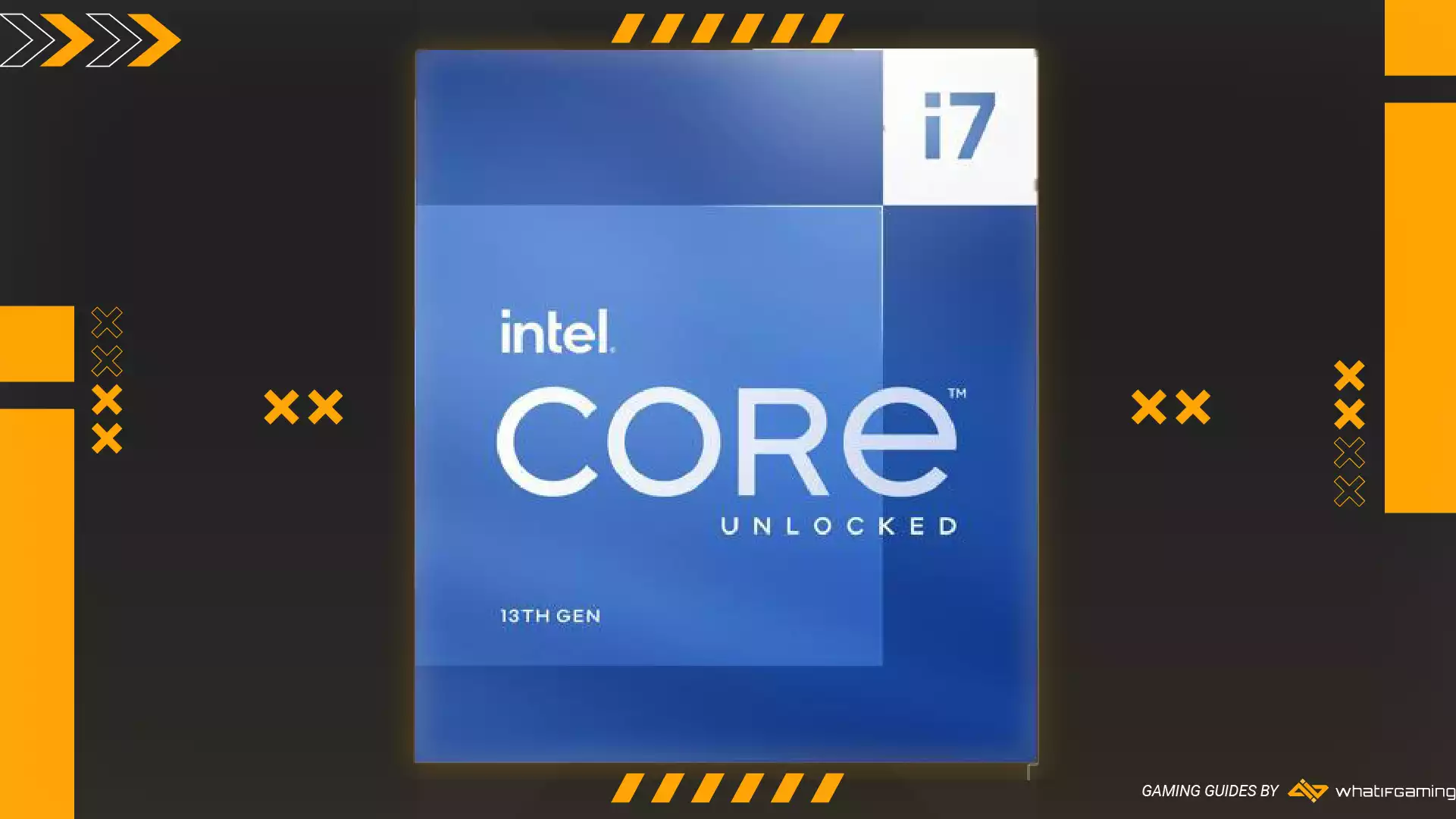 The fact that all three new Raptor Lake CPUs get a place on our list despite arriving less than a year after the 12th generation is a testament to Intel's renewed spirit. The 13700K might be in the least favorable position value-wise, but it still makes more sense to get it than the 12700K or even last-gen's flagship.
You'd be forgiven for assuming this is just a finely-tuned 12900K based solely on the core count and other specs on paper. After all, Intel has pulled similar stunts before. Luckily, the mid-tier Raptor Lake CPU comes with Raptor Cove P-cores on top of more E-cores and all the other upgrades we've outlined above.
The 13700K is last on our list due to its unfortunate position in the Raptor Lake sandwich. There's the 13900K on top, which you should get if you want an all-around workstation whose gaming and number-crunching chops are equally awesome. Conversely, the 13600K has all your AAA gaming needs covered and won't bottle the RX 7900 XTX, whichever resolution your monitor or TV supports.
Between a Rock and a Hard Place
Users interested in taking advantage of the 13700K's balanced performance can do at least two things to improve its value. The first is to go with the KF version. The 13700KF has the same core components, a disabled iGPU being the only difference. You can usually get this chip for around $25 less.
The second option is to stick to DDR4 RAM. You might already have some left over from your previous PC. Even if you don't, springing for quality 3600MHz RAM won't set you back much.
DDR5 offers gains for some productivity tasks like file compression and photo retouching. However, its current impact on the vast majority of games is so low that sticking with DDR4 for 4K gaming yields almost exactly the same results.
It looks like performance cores have the most significant impact on power consumption since the 13700K's draw closely resembles the 13900K's. A look at the thermals may prompt you to pick the 13700K up instead since it's noticeably cooler and closer to the 13600K.