Specs:

Type: DDR5
Capacity: 32GB
Clock speed: 6400MHz
CAS Latency: 32

Specs:

Type: DDR5
Capacity: 32GB (2x16GB)
Clock speed: 64000MHz
CAS Latency: 40

Specs:

Type: DDR5
Capacity: 32GB (2x16GB)
Clock speed: 6000MHz
CAS Latency: 30

Specs:

Type: DDR5
Capacity: 32GB (2x16GB)
Clock speed: 6000MHz
CAS Latency: 36

Specs:

Type: DDR5
Capacity: 32GB
Clock speed: 6000MHz
CAS Latency: 40

Specs:

Type: DDR5
Capacity: 32GB (2x16GB)
Clock speed: 6000MHz
CAS Latency: 40

Specs:

Type: DDR5
Capacity: 32GB (2x16GB)
Clock speed: 5200MHz
CAS Latency: 36

Specs:

Type: DDR5
Capacity: 32GB (2x16GB)
Clock speed: 5600MHz
CAS Latency: 36
DDR4 has been with us since 2014, so it was high time for the best DDR5 RAM for gaming to take over! Intel's Alder Lake chips ushered in that upgrade, while Zen4 and the motherboards that accompany Raptor Lake opened the doors to further improvements. What does the new standard bring?
Markedly higher frequencies, excellent power management, and the promise of substantial future gains in gaming and productivity alike. DDR5 RAM has drastically gone down in price since 2021, so PC owners looking to futureproof their machine should start looking for their favorite. If you're one of them, this guide ought to set things straight!
It took two years for DDR4 to take the lion's share of the RAM market from DDR3. The refinements that turned it into the finely-tuned memory we rely on today developed over an even longer period. We're still in the early stage of DDR5's lifecycle, so don't expect the chosen kits to perform much better than highly-optimized DDR4 alternatives. 2022 has already led to some noteworthy improvements, and the future is sure to be even more exciting for DDR5.
G.Skill Trident Z5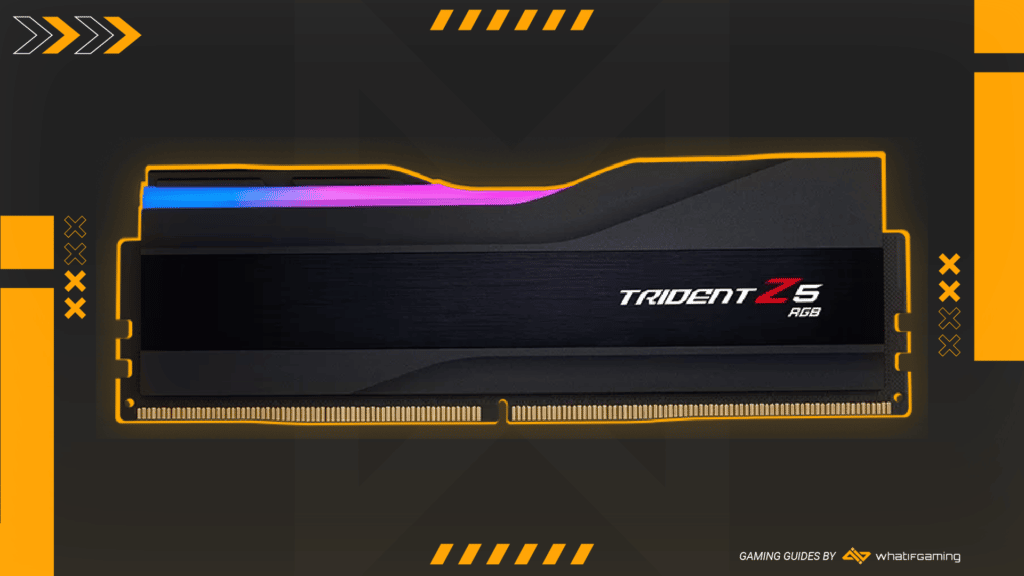 G.Skill has been one of our top choices for DDR4 RAM, so we're glad they didn't drop the ball in designing the next generation. The Trident Z5 brings with it everything you'd expect from a generational upgrade – new looks, better performance, and a premium price tag if you go for the fastest available variants. It's not just the best DDR5 RAM for gaming; it's the kit to get if you work and play equally hard.
The Z5 sees another welcome leap in aesthetics. It takes the Neo's design and transforms it into another mix of silver and black that looks even better than the original. The series' telltale fins are more subdued and best visible if examined from across the RGB diffuser. The DIMMs are 42mm tall, so interference with the majority of CPU cooling solutions isn't likely.
You can get the Z5 either plain or with RGB. The latter currently isn't more expensive, so we suggest going with it if you're keen on vibrant lighting. The diffuser is milky and does an excellent job of melding individual LEDs into a continuous, pleasant glow. As before, G.Skill offers the Trident Z Lighting Control program for advanced RGB tinkering. Other than that, you can always fall back on your motherboard's brand of RGB synchronization utility.
Blazing the Trail
Previous high-end G.Skill kits used the acclaimed Samsung B-die, and this one sticks to its DDR5 version. That allows the kit to go from 4800MHz at CL40 to 6400MHz with CL timings set to 32-39-39-102. DDR5 runs on lower voltages, so the 1.4V required to maintain the Z5's XMP profile is above average. You'll need to feed it 0.1V more when overclocking.
G.Skill has since come out with kits that touch the sky at 7600MHz with similar timings to our winner's. Why isn't one of those fancier versions on top of the list instead of a year-old kit, then? Because for most intents and purposes, going for better DDR5 specs isn't worth the price of addition.
Our top pick retails for around $120 right now, and the 7600 CL 36 version is $80 more expensive. You'd expect a 50% improvement at the very least, yet the faster kits don't even reach that in artificial tests like AIDA64's memory read & write that heavily favor raw stats. The differences are even more negligible in all but a handful of games. Pocket the difference and spend it on a better SSD or a GPU upgrade.
Teamgroup T-Force Delta RGB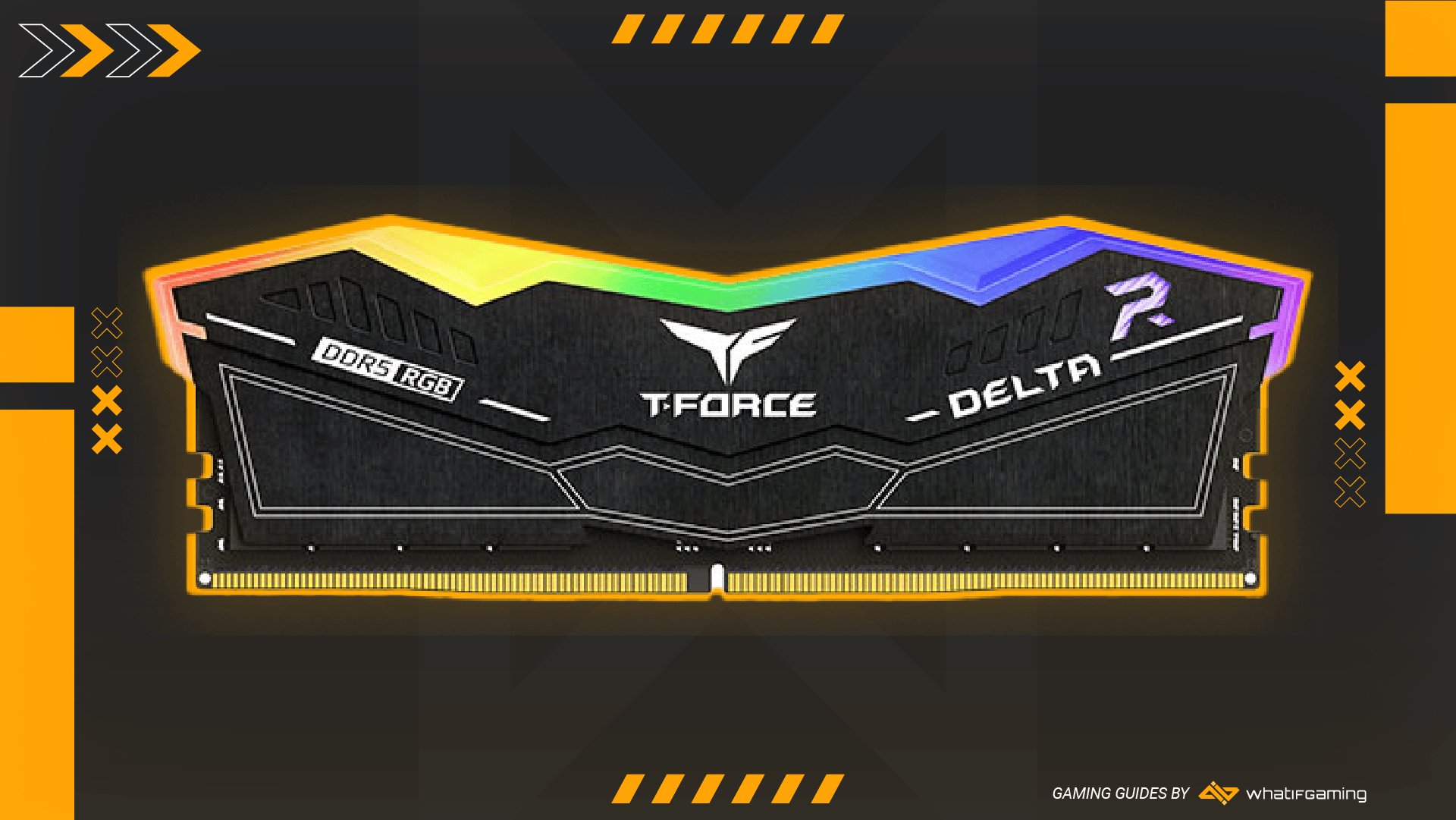 TEAMGROUP T-Force Delta DDR5
Type: DDR5 | Capacity: 32GB (2x16GB) | Clock speed: 6400MHz | CAS Latency: 40 | Die: SK Hynix M | RGB: Yes
Pros:
As capable as the Z5 while costing slightly less

Good overclocking potential

Unique aesthetic
Cons:
Might conflict with the largest air coolers
Teamgroup joins the fray with a revamp of one of its beloved memory lines. The newest T-Force Delta DIMMs distinguish themselves with elegant looks and fast XMP speeds. You don't even have to pay an exorbitant price for the privilege anymore. It's the best DDR5 RAM for gaming bar G.Skill's model. As both are attractive, it's wisest to get whichever you can grab and worry about aesthetics later.
Aesthetics are an aspect of the Delta RGB you shouldn't worry about, though. The sticks are tall and armored with an expansive heat spreader. They're very much in line with their DDR4 predecessor, with subtle changes like a few more cutouts and a slightly more visible lighting diffuser. Teamgroup's RAM is 4mm taller than G.Skill's. Most coolers are sure to still fit. Checking before committing isn't a bad idea, though.
Kudos to Teamgroup for improving the Delta's already noteworthy lighting. You get to see more of it for one thing, and the soft glow is better than ever. The diffuser reaches past the heat spreader's endpoints, while an R-shaped cutout adds more visual interest. No dedicated RGB management supports this kit. On the other hand, compatibility with major board manufacturers and their Raptor Lake mobos is complete.
Worthy Competition
The ICs this RAM uses aren't stated anywhere explicitly. We know they're from SK Hynix, and so they must be M-die since that's the only DDR5 die by that company in production at the moment. That's good news for enthusiasts since M-die has what it takes to compete with B-die in the performance and overclocking departments. Its out-of-the-box showing is already decent as the Delta RGB comes in at a strong 6400MHz with 40-40-40-76 latencies.
You can tweak these numbers further, adding 200 or so MHz to the clock speed while keeping the timings as they are. That may lead to a handful of points more in artificial testing. Gaming might see an improvement of literally one frame per second or less, so risking stability is debatable. Especially when you're already running games on Ultra in triple digits at 1080p.
G.Skill Flare X5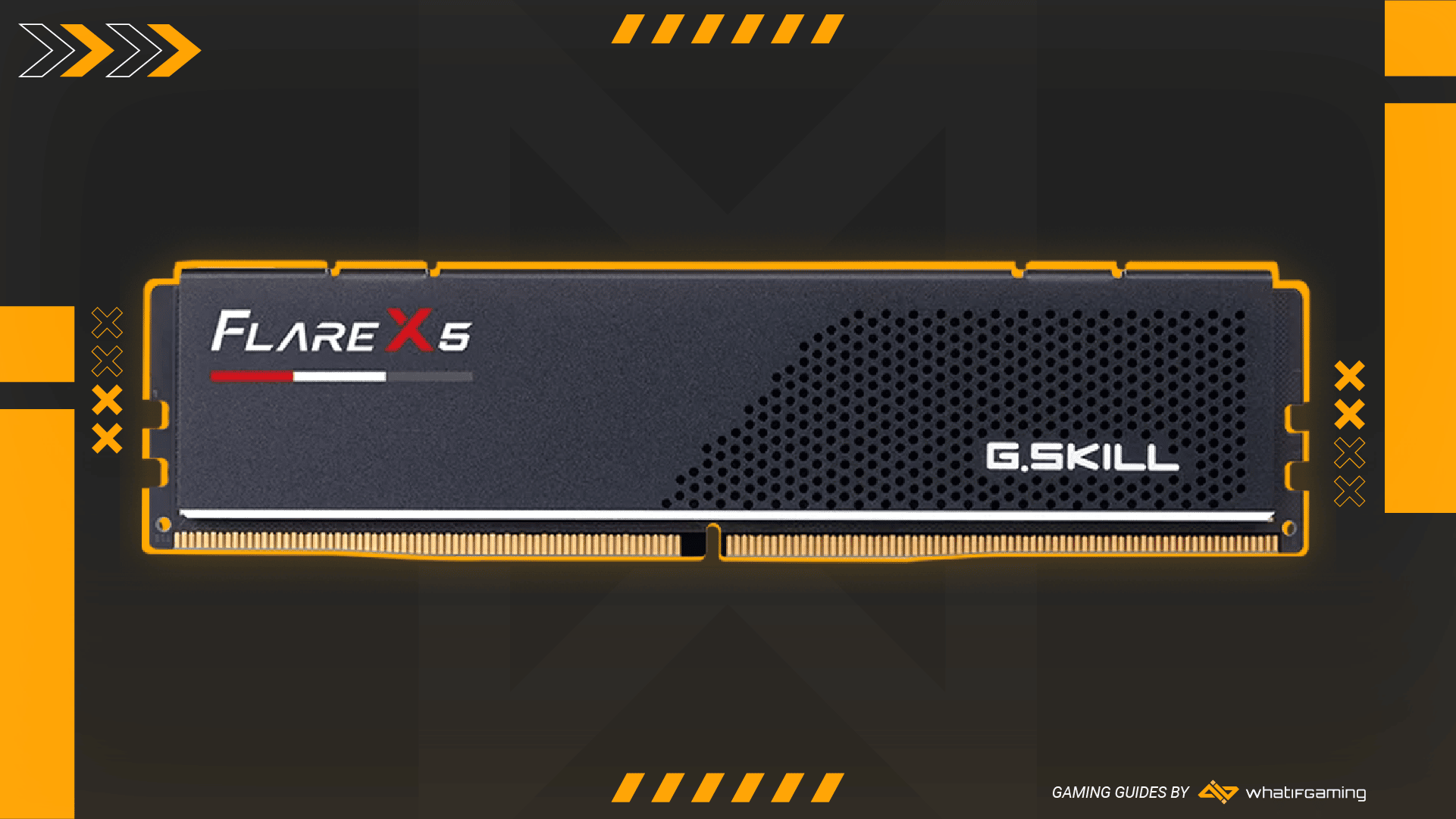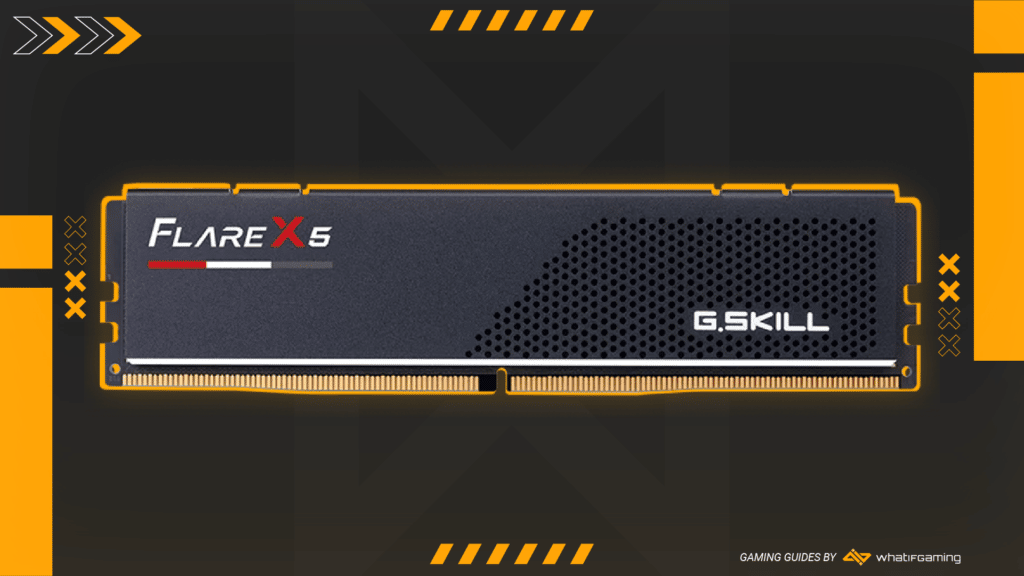 G.Skill Flare X5 Series
Type: DDR5 | Capacity: 32GB (2x16GB) | Clock speed: 6000MHz | CAS Latency: 30 | Die: Samsung B | RGB: Yes | Supports EXPO: Yes
Pros:
Good frequency and timings

Low price

Optimized for AM5

No height conflicts due to low profile
The tumultuous early days of DDR5 are over, as evidenced by excellent memory whose price doesn't rival mid-range graphics cards. You can now get finely-tuned RAM like the Flare X5 close to $100, provided you're willing to ditch the cutting-edge aesthetics. Since performance remains excellent, many will gladly make the trade.
While there's no RGB in sight, the Flare X5 is still a looker. On the one hand, you've got a simple black heat spreader with a nicely contrasting logo on one end. On the other, a swarm of holes creates a sieve-like pattern in the bottom right corner that instantly draws one's attention. It's all decorative since the RAM doesn't get too warm, to begin with.
This kit launched alongside AMD's new AM5 platform and is the first on the list to feature exclusive EXPO support. Zen lovers will be alright if they accidentally purchase an almost identical Ripjaws DDR5 kit. Alder or Raptor Lake users should read the RAM's info carefully if they don't want to overclock manually.
No Frills, Peak Performance
EXPO eliminates the need for manual tinkering on AM5 systems since the frequency and timings are tight from the get-go. AMD claims that 6000MHz is the platform's sweet spot, and the Flare X5 delivers. Its timings are set to 32-38-38-98 and maintained through increased power draw.
Pushing the Flare X5 past its EXPO specs yields few improvements, so don't bother. It performs in line with the Z5, crushing artificial metric charts while bringing modest gains in games. Only a handful of titles display any noteworthy framerate improvement with the best DDR5 RAM. Even then, its advantage is most prominent at 1080p and shrinks to irrelevance for users with 1440p or 4K monitors.
Kingston Fury Beast RGB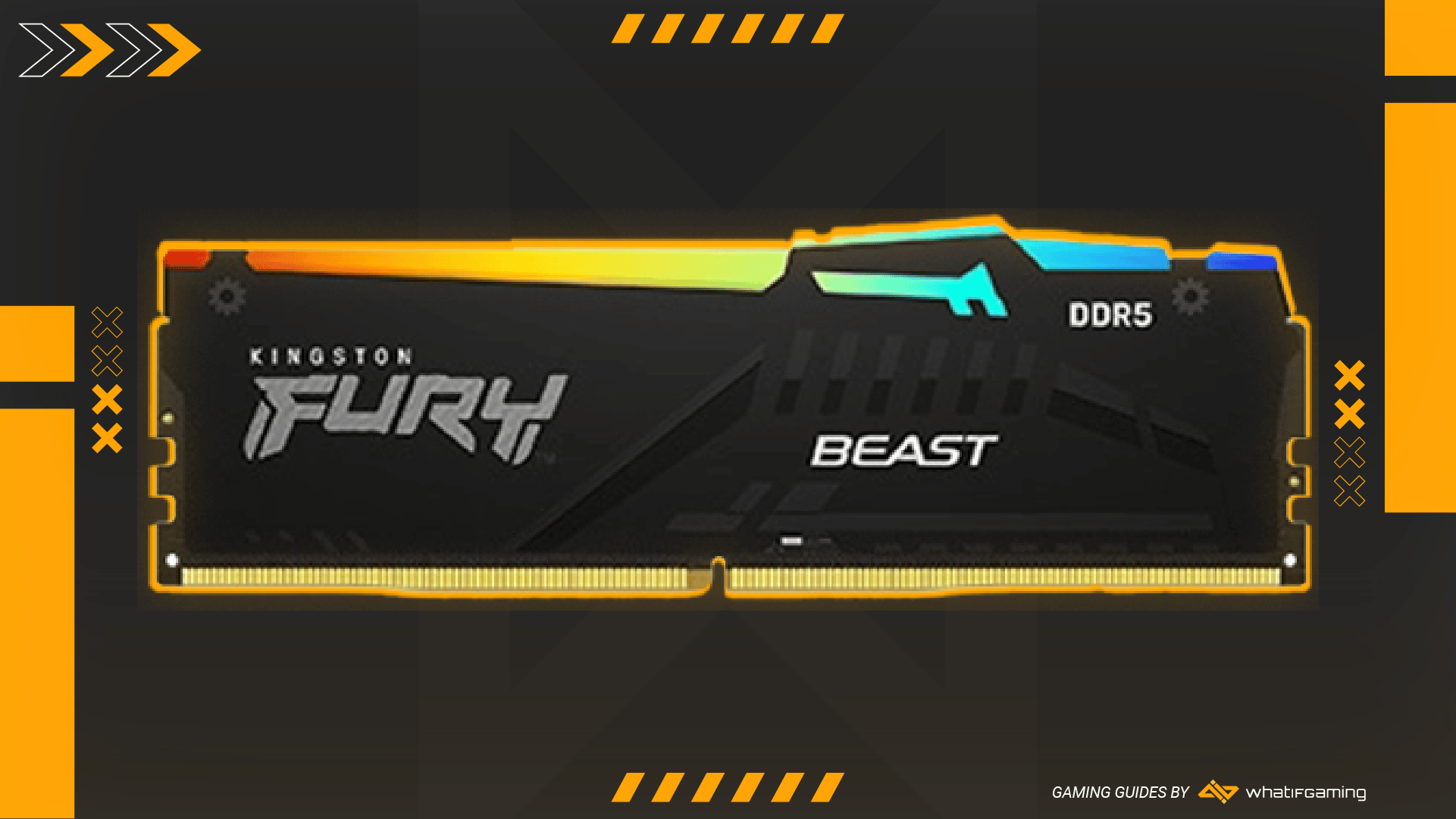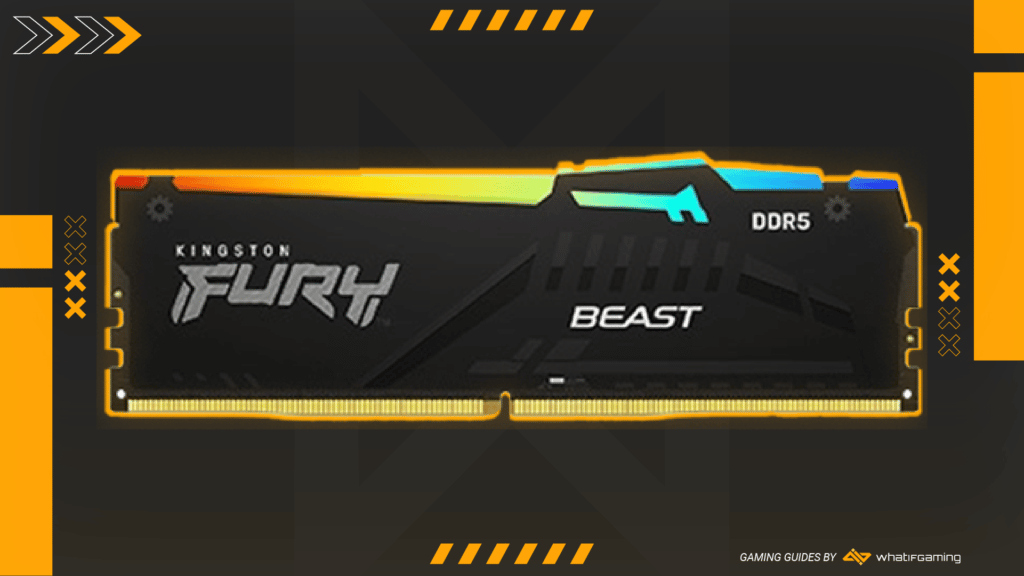 Kingston Fury Beast RGB DDR5
Type: DDR5 | Capacity: 32GB (2x16GB) | Clock speed: 6000MHz | CAS Latency: 36 | Die: SK Hynix M | RGB: Yes | Supports EXPO: Yes
Pros:
Comes with both EXPO and XMP

Some room for tinkering

Attractive RGB glow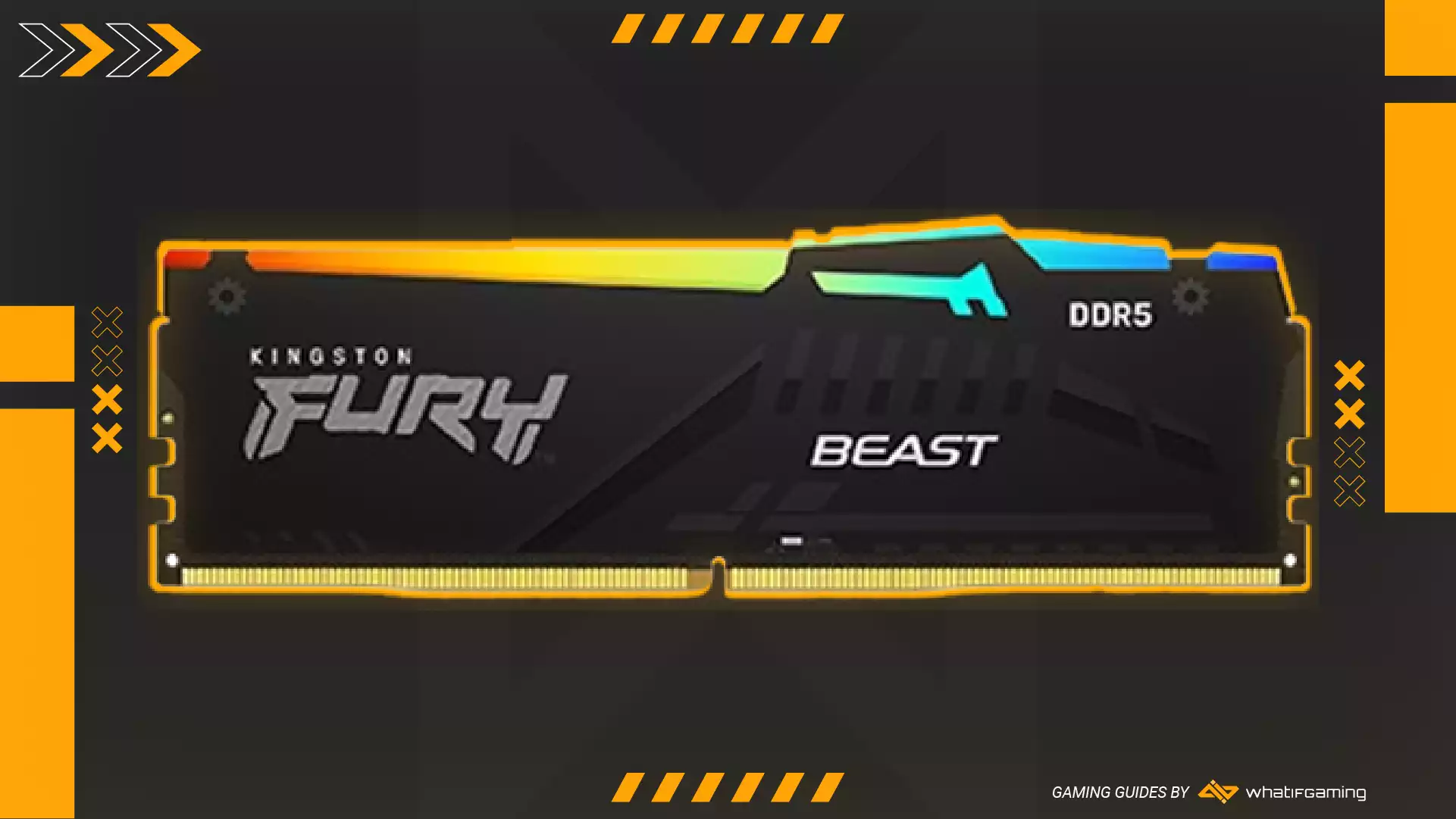 The simplest way to avoid the EXPO vs XMP confusion is to carry both. Kingston's newest Fury Beast RGB models are the only ones that fit the bill. Depending on the specific kit, you can get up to five profiles to play with and compare. We went with the 5600MHz variant since it's cheaper yet can catch up to the 6000MHz version with some elbow grease.
Fury Beast is the next evolution of HyperX RAM, and you'll see much of its predecessor's influence in the thin black heat spreader. It's slightly taller than the non-RGB alternative yet doesn't conflict with air coolers. The milky diffuser contrasts nicely with the spreader, making the RAM pleasant to look at regardless of your PC's power status.
The RGB LEDs occupy ten zones per stick. The diffuser melds individual lights together nicely, avoiding any unseemly hotspots. Unlike the iCUE-exclusive Dominator Platinum, the Fury Beast plays nicely with lighting software provided by the big four. Don't want to bother with that? Then you can still tweak the colors & effects using Kingston Ctrl.
A Solid Choice Regardless of Platform
While not its only exceptional quality, dual profile support helps put this kit on the map. EXPO and XMP alike will bump it up to 5600MHz at a CAS latency of 36 with a 1.35V power requirement. There's also a default JEDEC profile that runs at 4800MHz CL40.
Kingston opted for SK Hynix M-die ICs, which are as good as Samsung B-die this generation. The default specs are decent, but there's potential for manual growth. You can either try for 6000MHz without touching the timings or leave the frequency as is and tighten them up.
Having the JEDEC profile at your disposal opens up room for experimentation. Comparing it to the Fury Beast's intended specs cements what we've been saying about DDR5 RAM for a while. Results in tests like AIDA64 soar, while media encoding, rendering, or gaming reap single-digit percentage benefits.
Silicon Power Zenith RGB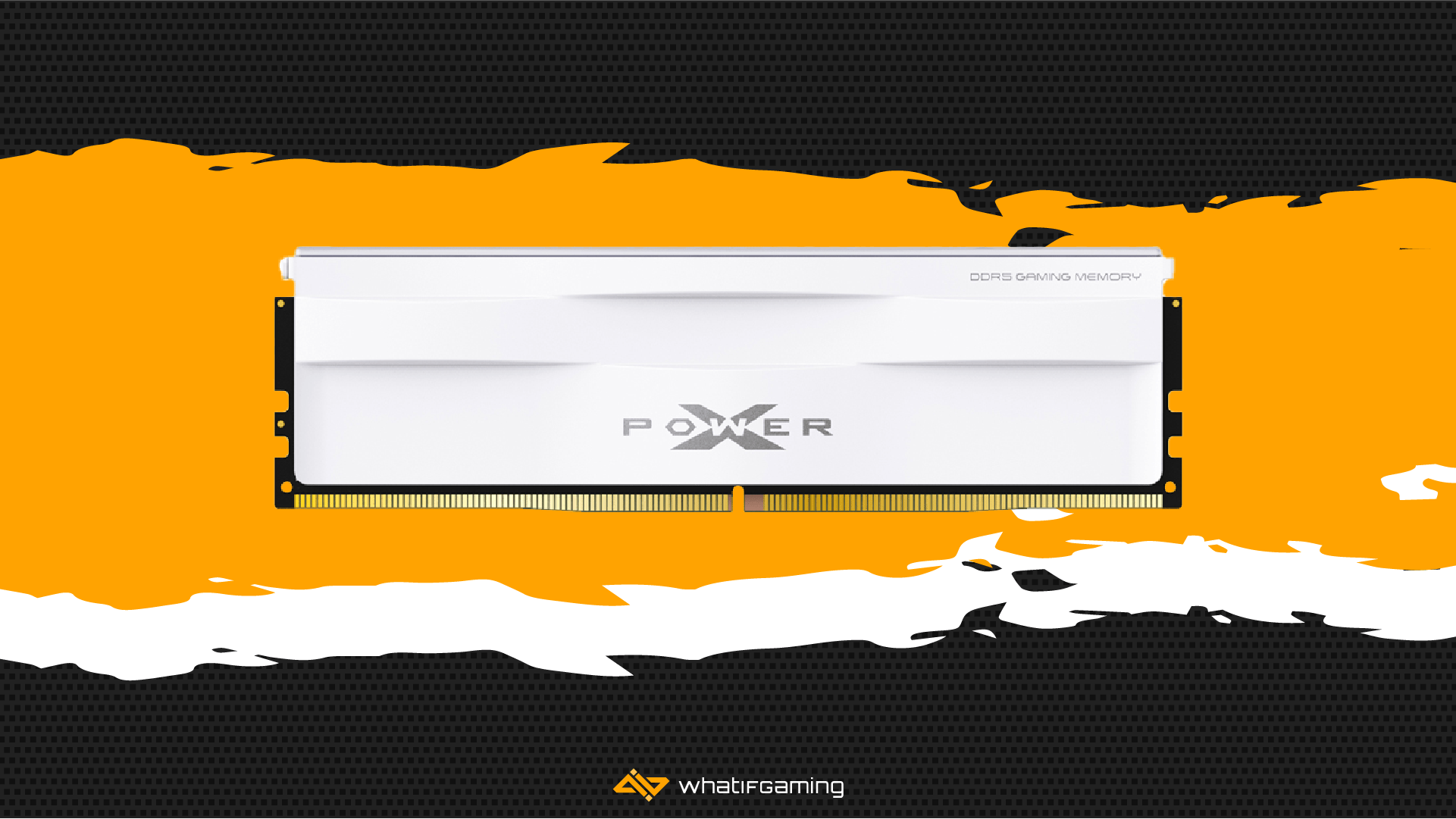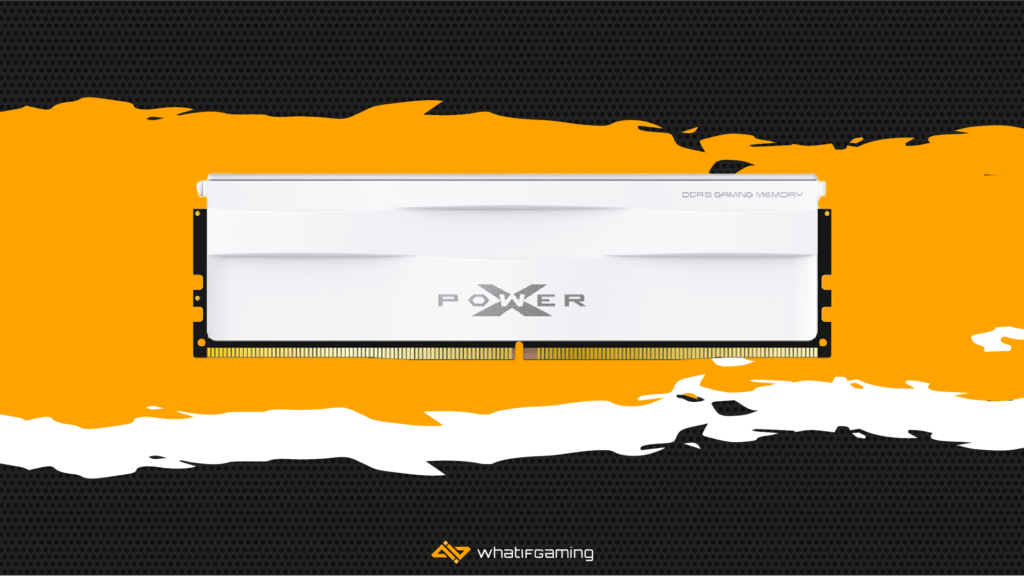 Silicon Power Zenith RGB
Type: DDR5 | Capacity: 32GB (2x16GB) | Clock speed: 6000MHz | CAS Latency: 40 | Die: SK Hynix M | RGB: Yes
Pros:
Excellent value for the money

Plenty of room to tinker with frequencies and timings

Low profile for RGB RAM
Cons:
Gets hot when overclocked

RGB diffusion could be better
It's great to see that more companies are starting to compete with the DDR5 trailblazers in price, performance, and style. Silicon Power might be one of the DDR5 newcomers, but many of our readers will likely still own or remember the DDR4 version of their Zenith kits. Their successors draw attention with aggressive pricing that makes picking a next-gen kit seem worthwhile, even if you're building a mid-range PC.
The Zenith's design is its most polarizing feature. On the one hand, its heatsink has long bulges for an easier grip that look like nothing other manufacturers offer. We also appreciate how cool the white version looks. On the other, there's a lot of branding text both on the heatsink and diffuser, and the label on the back provides minimal info.
At under 40mm, the Zenith is a great choice if you want to avoid cooler compatibility woes while retaining RGB. The diffuser is broadest in the middle, which makes for an interesting effect when multiple sticks stand side-by-side. However, there's practically no sideways glow, and each LED is more visible than on most kits.
A High Point of Budget DDR5 RAM
Users interested more in peak performance than peak aesthetics will love that Silicon Power went with SK Hynix M-die. While it can't reach frequencies as high as the most recent A-die kits, M-die is perfect for manual fine-tuning without crossing AM5 thresholds.
Patient tinkerers can up the frequency or keep the memory steady at 6000MHz CL34 or less. The only downside is that a lack of thermal protection on the PIMC necessitates excellent case airflow if you want to avoid hot sticks.
Everything we've said about higher-placed memory begs the question of whether overclocking is worth it for gaming. Unless you enjoy the thrill of seeing stable yet low timings, the answer is no. Optimizing the RAM will net you some productivity gains and slightly boosts fps at 1080p. Higher resolutions see few benefits due to the GPU becoming the bottleneck.
Patriot Viper Venom RGB
Patriot Viper Venom RGB
Type: DDR5 | Capacity: 32GB (2x16GB) | Clock speed: 6000MHz | CAS Latency: 40 | Die: SK Hynix M | RGB: Yes | Supported profiles: XMP or EXPO
Pros:
Cool generational design improvements

Decent performance

Can be pushed further
Cons:
Not as affordable as Patriot's DDR4 RAM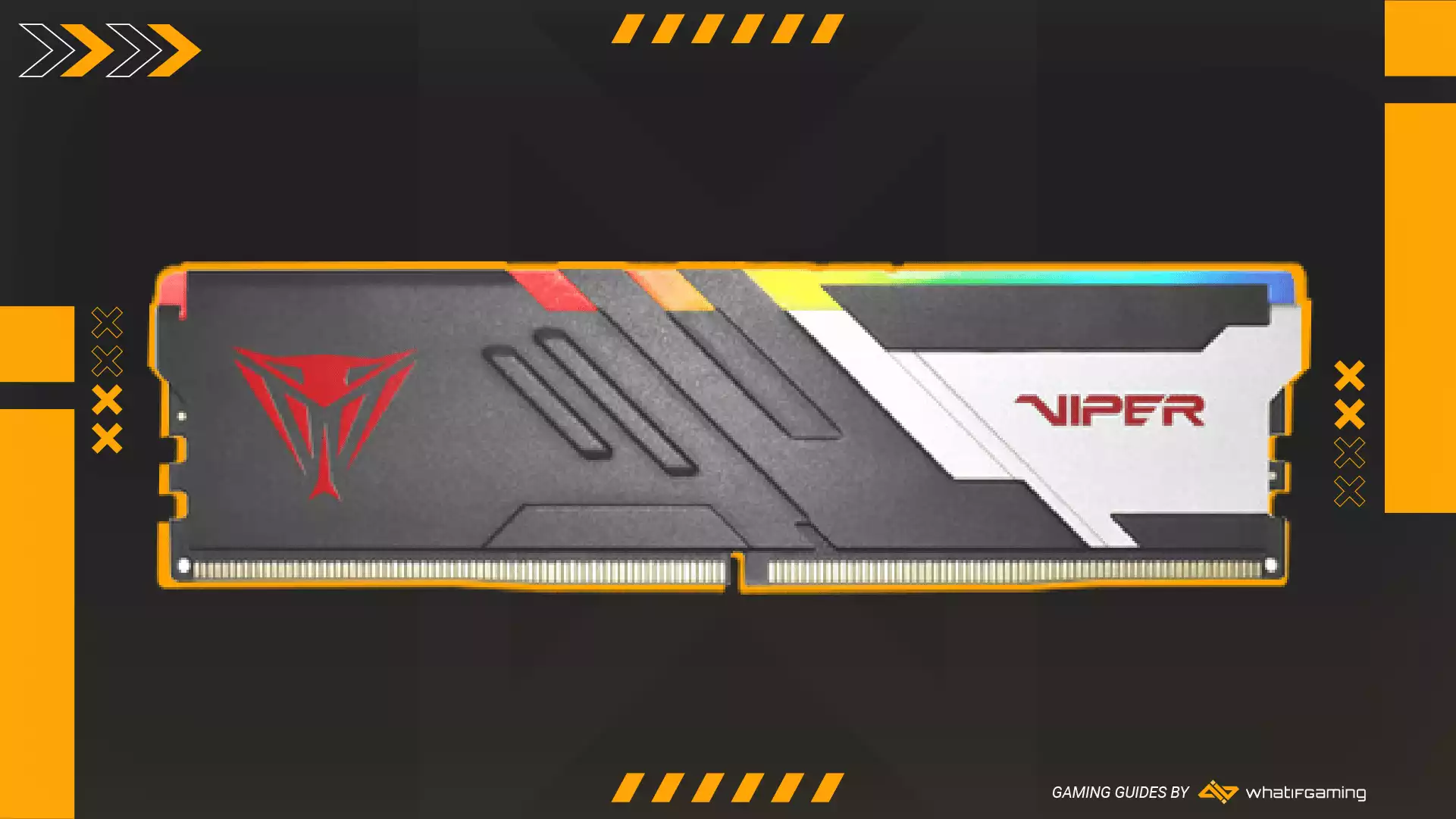 We're longstanding fans of Patriot's memory since the company offers lots of it for cheap without shortchanging the consumer. It might be late to the DDR5 party, but the Venom RGB is a valuable addition. It combines a cool aesthetic with stylish lighting and performance flexibility that rivals the big players. Affordability isn't one of its strong suits this time, though.
Some manufacturers didn't lift a finger to alter their DDR5 designs, while other kits show a clear lineage. It looks like Patriot went back to the drawing board since the new Venom RGB shares no visual ties with the DDR4 version. If anything, the sleek two-toned look is reminiscent of the Trident Z NEO. However, the Viper's visuals are definitely unique.
The lighting might not be, but it's executed competently. Opting for the RGB version won't endanger cooler compatibility since all Viper kits are 43mm tall. The lighting's even spread, vivid glow, and ease of control are all reasons to invest a couple of bucks extra.
Ready to Strike
Another high-frequency memory, another set of SK Hynix M-die to play with. Patriot offers kits as fast as 7400MHz at an exorbitant price and with barely any real-world improvements. That's why we went with a 6000MHz variant that, while costly, presents a better deal.
Memory timings are decent at 36-36-36-76. The Venom RGB needs only 1.25V to maintain these specs. Since we're dealing with M-die, you'd be right to assume that further overclocking is on the table. Enterprising users can push the frequency up to 6400MHz if they don't mind the accompanying 0.2V power consumption increase.
Whether you should bother with overclocking depends on how much you like doing it since improvements are minimal. The user who stands to gain the most is into competitive gaming and has a sky-high refresh rate 1080p monitor. Even then, the difference would amount to 15-20 frames at rates that push well beyond current 360MHz limitations.
Corsair Dominator Platinum RGB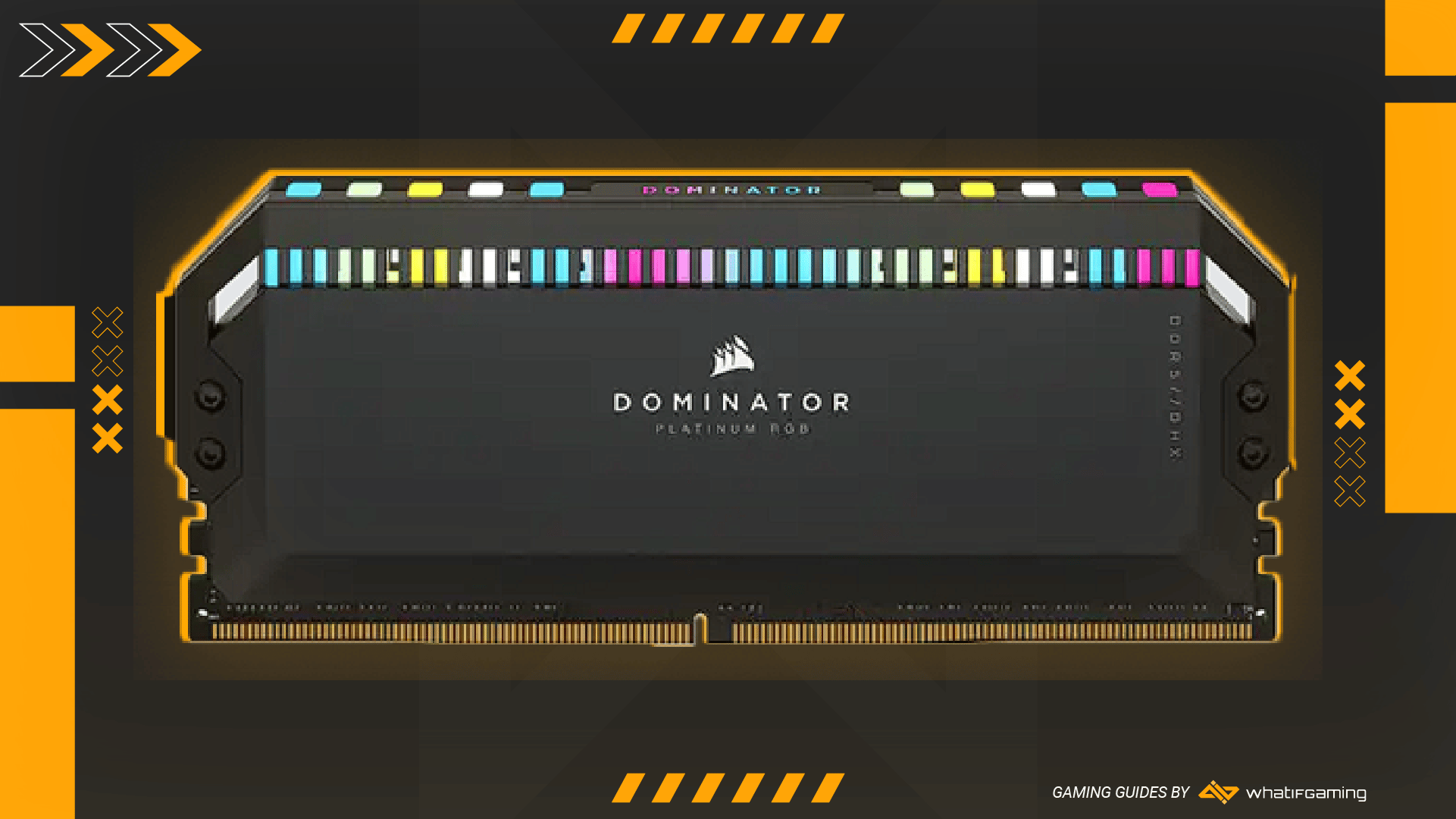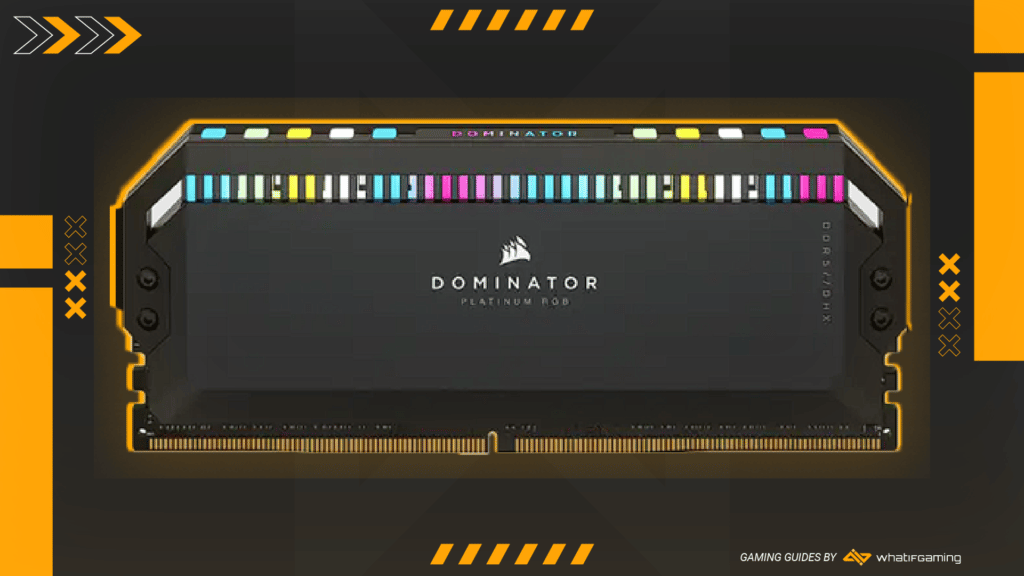 Corsair Dominator Platinum RGB DDR5
Type: DDR5 | Capacity: 32GB (2x16GB) | Clock speed: 5200MHz | CAS Latency: 36 | Die: Micron A | RGB: Yes
Pros:
Looks fantastic

Outstanding companion software

Unique RGB lighting

Not far behind leading kits despite weaker specs
Cons:
Very tall

Lighting only syncs with iCUE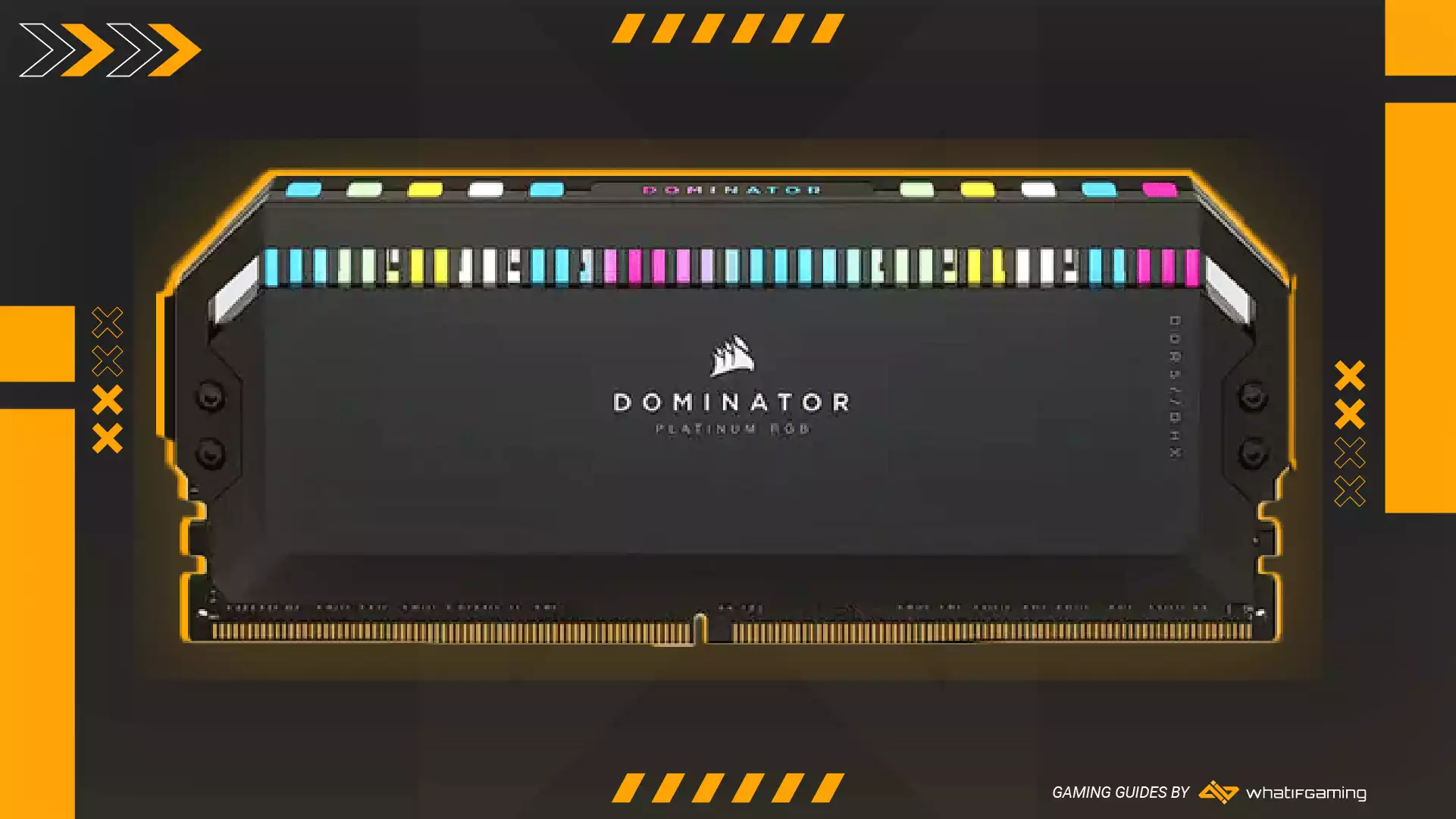 Next is a kit that needs no introduction, as merely glancing at it will set anyone who knows anything about memory atwitter. It's an upgrade to an old favorite – the DDR5 version of Corsair's Dominator Platinum RGB! Expect the same RGB awesomeness coupled with DDR5's improved speeds and power efficiency.
Owners of the Dominator Platinum's DDR4 version will have trouble telling the two apart since there are practically no aesthetic differences. It's still exceedingly tall memory at 55mm, with an angular heat spreader and unusual LED placement. Rejoice if you've got a white case, as Corsair offers the new kits in that color too.
Capellix made a splash upon arrival, and it's still the top dog among RGB lights. One might argue that Capellix and the Dominator's pricing qualify it as the best DDR5 RAM alone. Why? Because these lights shine the brightest, barely take up any space, and don't impact a stick's power needs much.
The drawback is that you can't get them to work with non-Corsair lighting through a motherboard. On the other hand, having iCUE there for ridiculously nuanced color tweaking and helpful temperature or frequency reports more than makes up for this.
Dominating Once More
Corsair opted to use a more accessible Micron A-die for this kit. While that resulted in a comparatively low XMP frequency of 5200MHz at CL38, the advantages outweigh the shortcomings. For instance, the RAM only needs 1.2V of power to run at these settings. That includes the LEDs. On the other hand, overclockers are out of luck since that's as far as you can push it without compromising stability.
Putting the Dominator Platinum through its paces brings further good news. It performs well for gaming, matching our top contenders frame by frame in games like Assassin's Creed Valhalla. Even when it does do worse, the difference is usually smaller than 3fps at framerates that already climb into the hundreds. The kit is the worst performing so far for specific productivity tasks like photo manipulation. That may not be relevant to you, though.
Corsair Vengeance DDR5
Corsair Vengeance DDR5
Type: DDR5 | Capacity: 32GB (2x16GB) | Clock speed: 5600MHz | CAS Latency: 36 | Die: Samsung B | RGB: No
Pros:
Excellent value for the money

Low profile

iCUE remains useful thanks to monitoring
Cons:
No RGB

Modest overclocking gains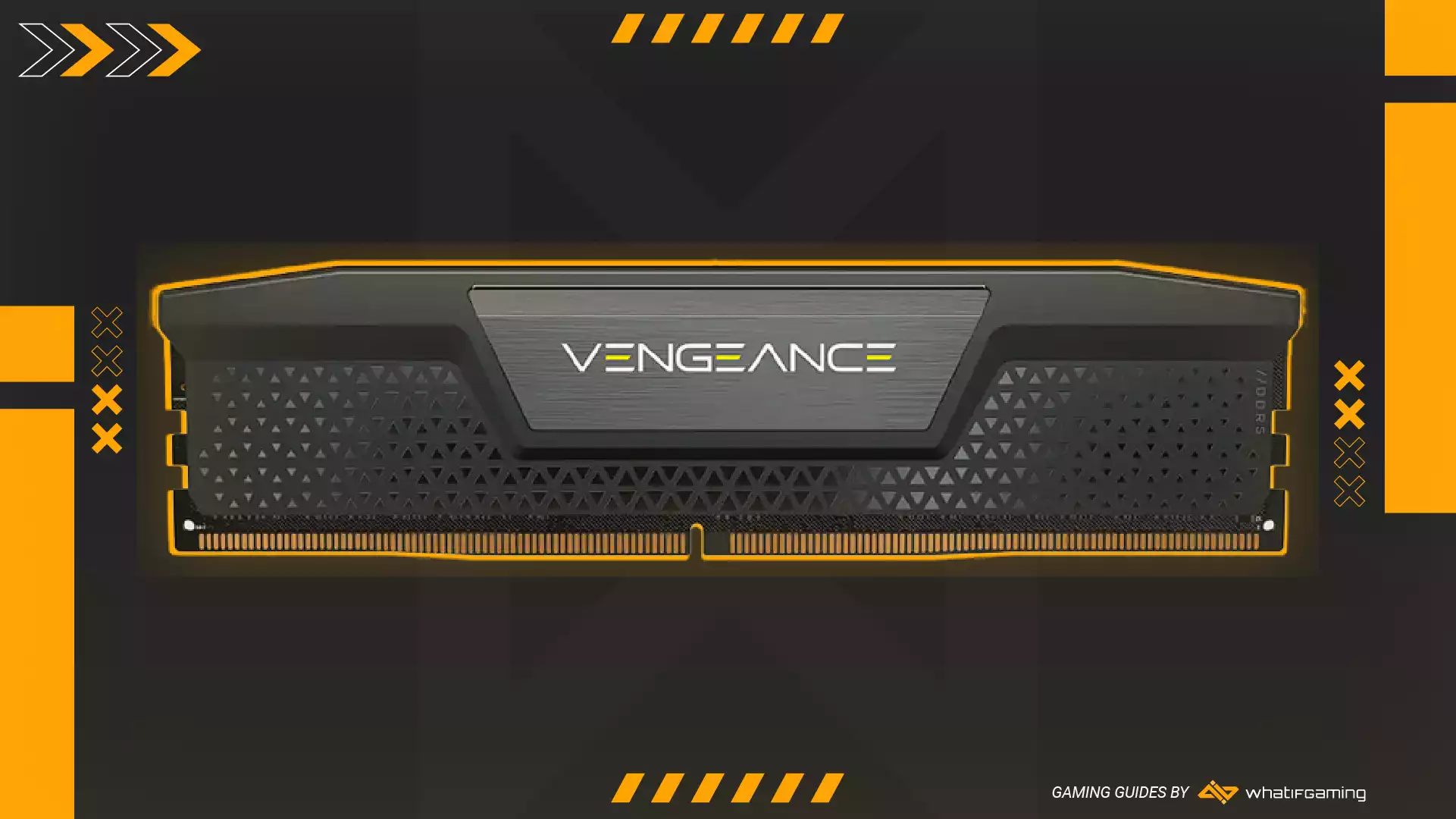 We've got to hand it to Corsair for providing several compelling options this early in the DDR5 game. On the one hand, you can go for the Dominator Platinum. On the other, it's also a good idea to ditch the RGB and invest in a slightly faster kit instead. That's where the unassuming DDR5 version of the venerable Vengeance line comes in.
RGB or not, the folks at Corsair know how to design an attractive DIMM. It's all about the heat spreader in the case of the Vengeance. The spreader is black aluminum with a central gray area with a nice brushed effect and the Vengeance logo. A pattern of triangles surrounds this part, shrinking as they advance towards the edges.
This is the shortest memory we've examined so far. A height of just 35mm puts it firmly within low profile RAM territory. Feel free to bring out your Noctuas and DeepCool Assassins, as there's plenty of room between them and these diminutive sticks.
Streamlined for Success
The Dominator used Micron A-die, so finding the same in Corsair's other line isn't surprising. The lack of RGB helps maintain its admirable power efficiency despite a 400MHz difference in clock frequency. The Vengeance runs at 5600MHz with tight timings of CL36 at 1.25V. Like with its colorful cousin, that's as good as you can expect.
You've probably caught on by now that discussing performance differences between the best DDR5 RAM for gaming is thankless. The trend continues with the Vengeance. It's a frame or two behind the pack leaders in most games while holding its own for other uses. Choosing it over more expensive options might be a good idea if you're not hung up on RGB.