Specs:

Weight: 63g
Buttons: 5
Connection type: Wireless
Ambidextrous: Yes

Specs:

Weight: 63g
Buttons: 5
Connection type: Wireless
Ambidextrous: No

Specs:

Weight: 58g
Buttons: 5
Connection type: Wireless
Ambidextrous: No

Specs:

Weight: 55g
Buttons: 6
Connection type: Wireless
Ambidextrous: Yes

Specs:

Weight: 78g
Buttons: 5
Connection type: Wired
Ambidextrous: No

Specs:

Weight: 64g
Buttons: 5
Connection type: Wired
Ambidextrous: No
Not every rodent is cut out for fast-paced shooting action, especially at a competitive level. The best FPS mouse needs to weigh as little as possible yet fit comfortably in your hand. It has to execute broad motions as precisely as the minute corrections you'd make when taking a sniper shot. Finally, such a mouse should come with meaningful customization options that enhance your experience and enjoyment further.
It's a rodent-eat-rodent world out there. Dozens of companies put out models that broadly fit the FPS mouse criteria, but only a few are good enough to reach the top. We've barely narrowed the selection down to six, ranging from pro-endorsed gaming tools to cheap yet surprisingly capable challengers. Find out more about them and start racking those kills up with confidence!
Logitech G Pro X Superlight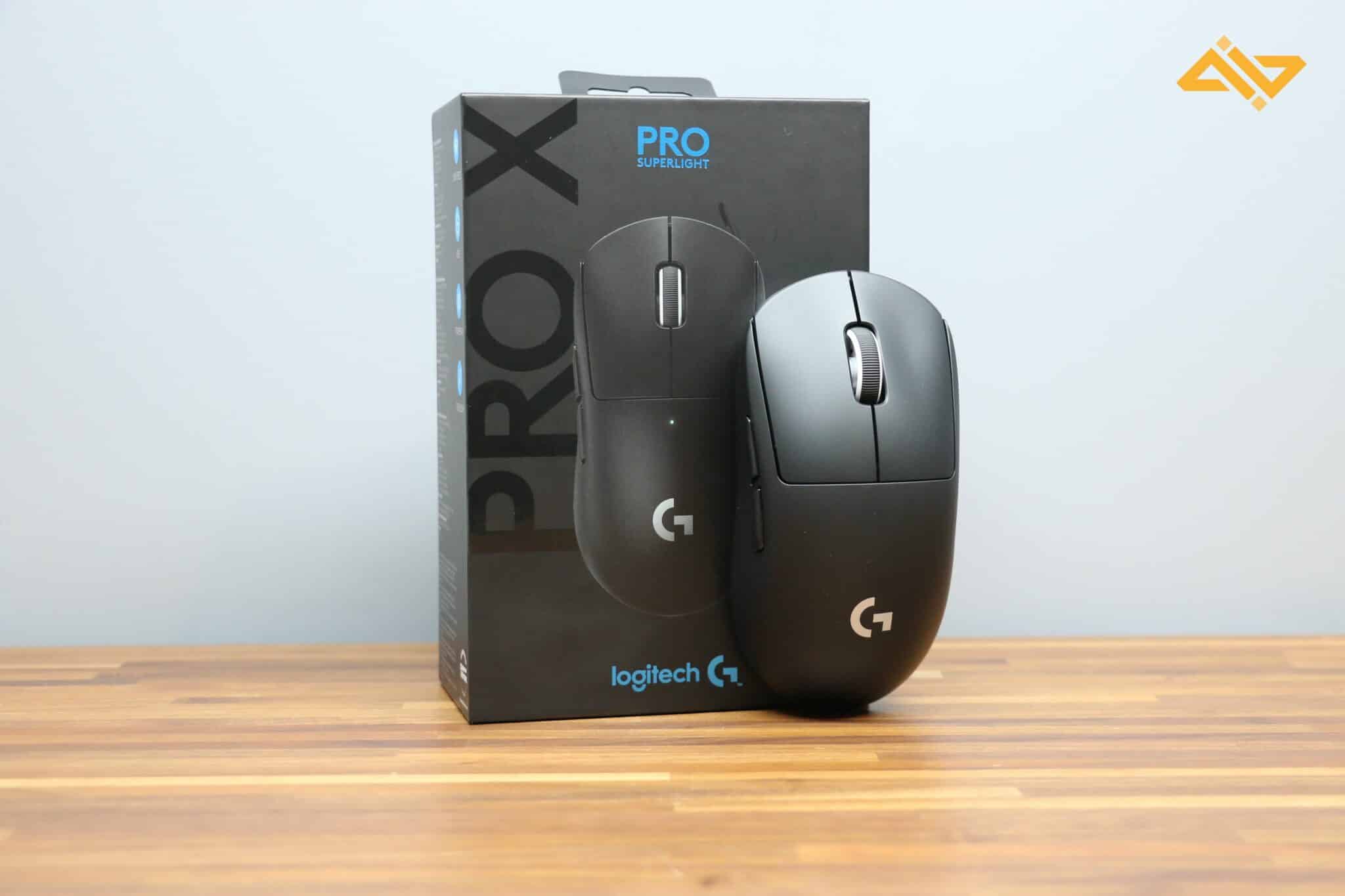 Products work best when you consult the people who depend on them during creation. That's what Logitech keeps doing with every new G Pro iteration, and it shows. Some of the world's top FPS players gave their input for its design. Now, the Superlight is in the hands of anywhere from a third to almost half of the world's top players, depending on the shooter. If that's not endorsement enough, its ultralight frame, instant response times, and strong connectivity should persuade you.
We'd be remiss not to also recommend the G Pro Wireless the Superlight is almost a copy of. The older mouse has two more buttons and is slightly heavier, but the underlying hardware remains competitive. The Superlight retains an ambidextrous shape but does away with the right-side buttons. It trades versatility for perfect ergonomics but remains comfortable to hold despite not having a thumb rest.
The main buttons are snappy and have some of the best response times. Their Omron switches should last for 50 million clicks. The scroll wheel and side buttons feel sturdy and react promptly too. The sensor has a max DPI of 25,000 and doesn't show any jitter or angle snapping. DPI deviation is non-existent.
Teflon feet take up the front, back, and an area around the Hero 25 sensor. They allow the Superlight to glide effortlessly while letting you retain complete control. You'll also find a compartment for the wireless dongle down there. It's great for transporting the Superlight to tournaments without worry.
Finally, the Superlight is aptly named as it weighs only 61g. A feat, considering no honeycombs are in sight, yet the shell feels rock-solid. Such weightlessness lets experienced gamers flick it halfway across the mat and maintain pinpoint accuracy. Conversely, you can lower the DPI to perform wide yet precise movements for those nasty AWP takedowns.
Razer Deathadder V3 Pro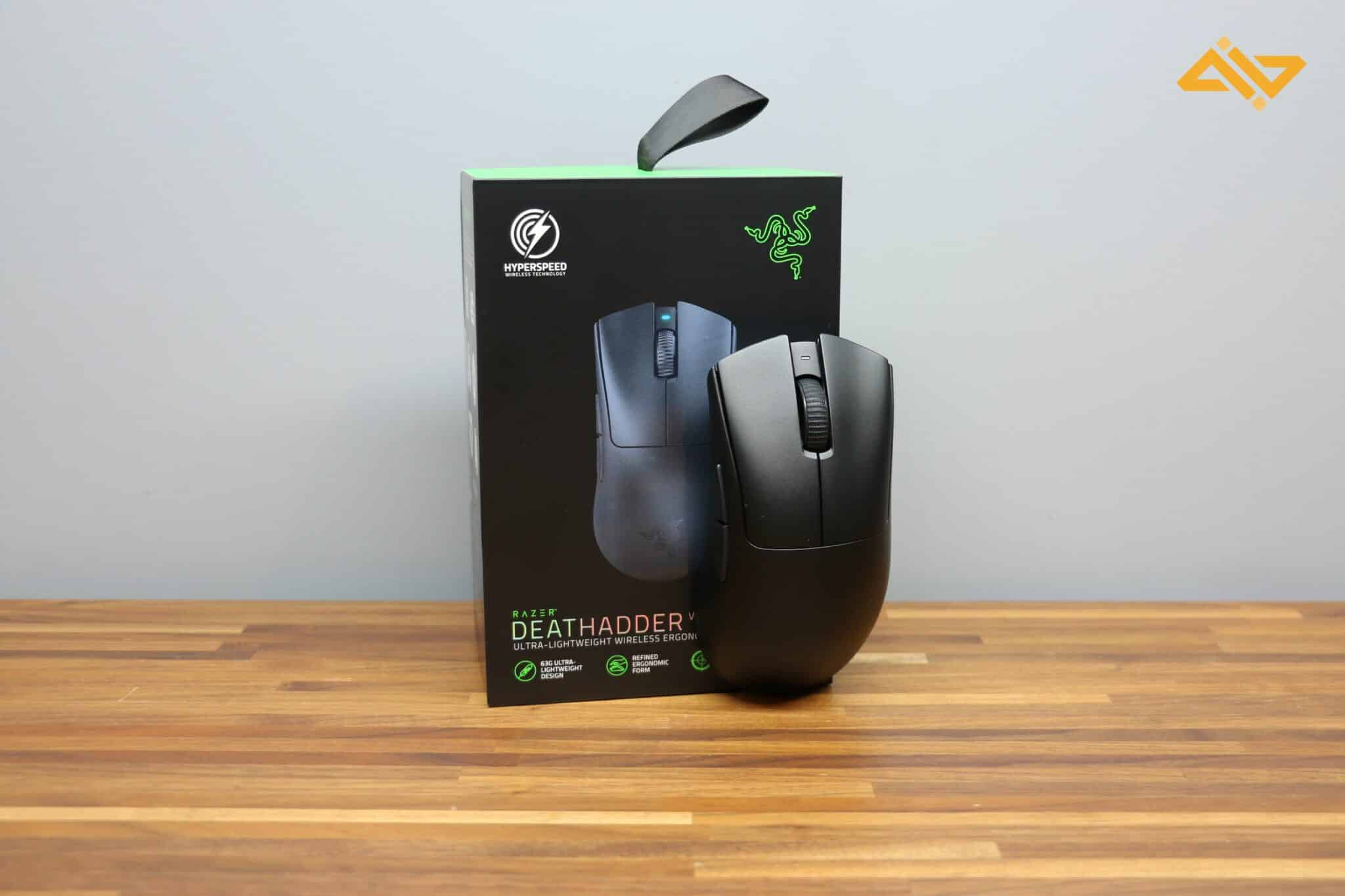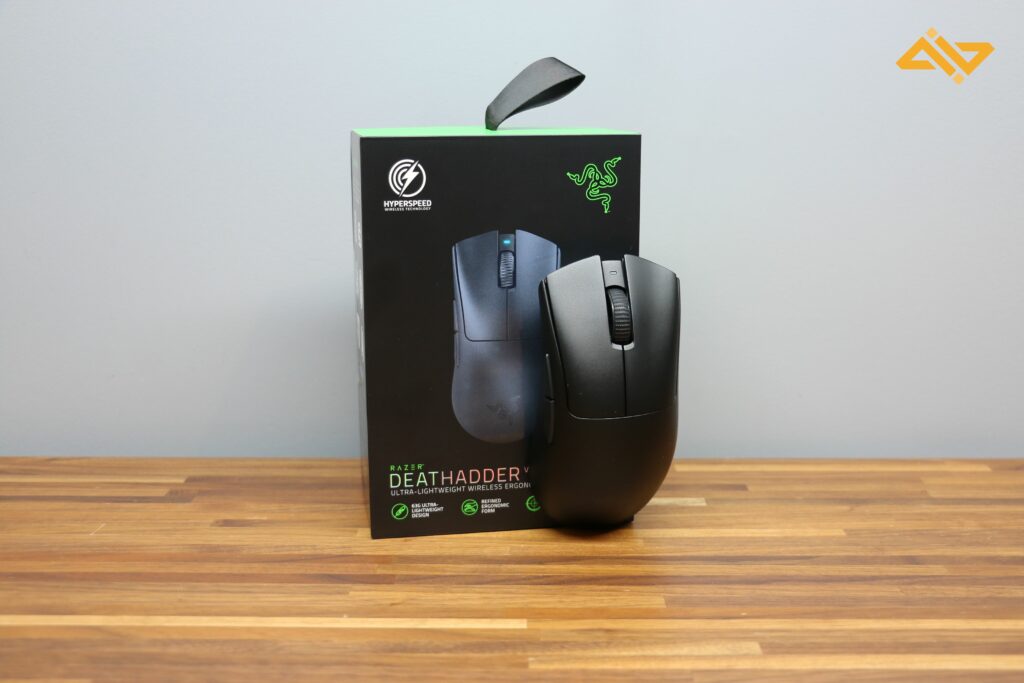 The Superlight might be the popular choice, but what if you want an equally good mouse without compromising right-handed comfort? The third Deathadder is the best FPS mouse for you, especially if you struggle to find a rodent that fits well in your large hand. Lighter, sturdier, and longer-lasting than its predecessor, the V3 is sure to elevate your marksmanship skills to new heights.
The Deathadder underwent a substantial shape redesign. Its new form isn't as unique, but gamers are better off for it. The front is narrower, while the hump is bigger and positioned more to the left. The side buttons are prominent and still feature room underneath to rest your thumb. Razer also gave some thought to the right side, allowing for your ring finger and pinky to rest naturally.
It's a right-handed mouse despite the changes, and a superbly comfortable one at that. The Deathadder sits at a mere 63g yet is among the broadest and largest mice in the ultralight category. Fingertip grippers should look elsewhere, but large-handed palm and claw grip gamers will finally come into their own.
Razer uses its signature optical switches for tactile and firm buttons with little to no travel. The scroll wheel is quiet and reacts instantly, even if its stop could be more pronounced. The side buttons are easy to press regardless of thumb placement.
The Deathadder's battery has our winner beat by 20 hours, which is actually a downgrade from the V2's 120 hours. That number drops if you purchase the optional HyperPolling dongle.
You might want to, as this accessory boosts the polling rate to 4,000MHz. Equipped with the dongle, the Deathadder reaches the best wired response times and lets you take out multiple enemy agents or terrorists with greater confidence.
Razer Viper V2 Pro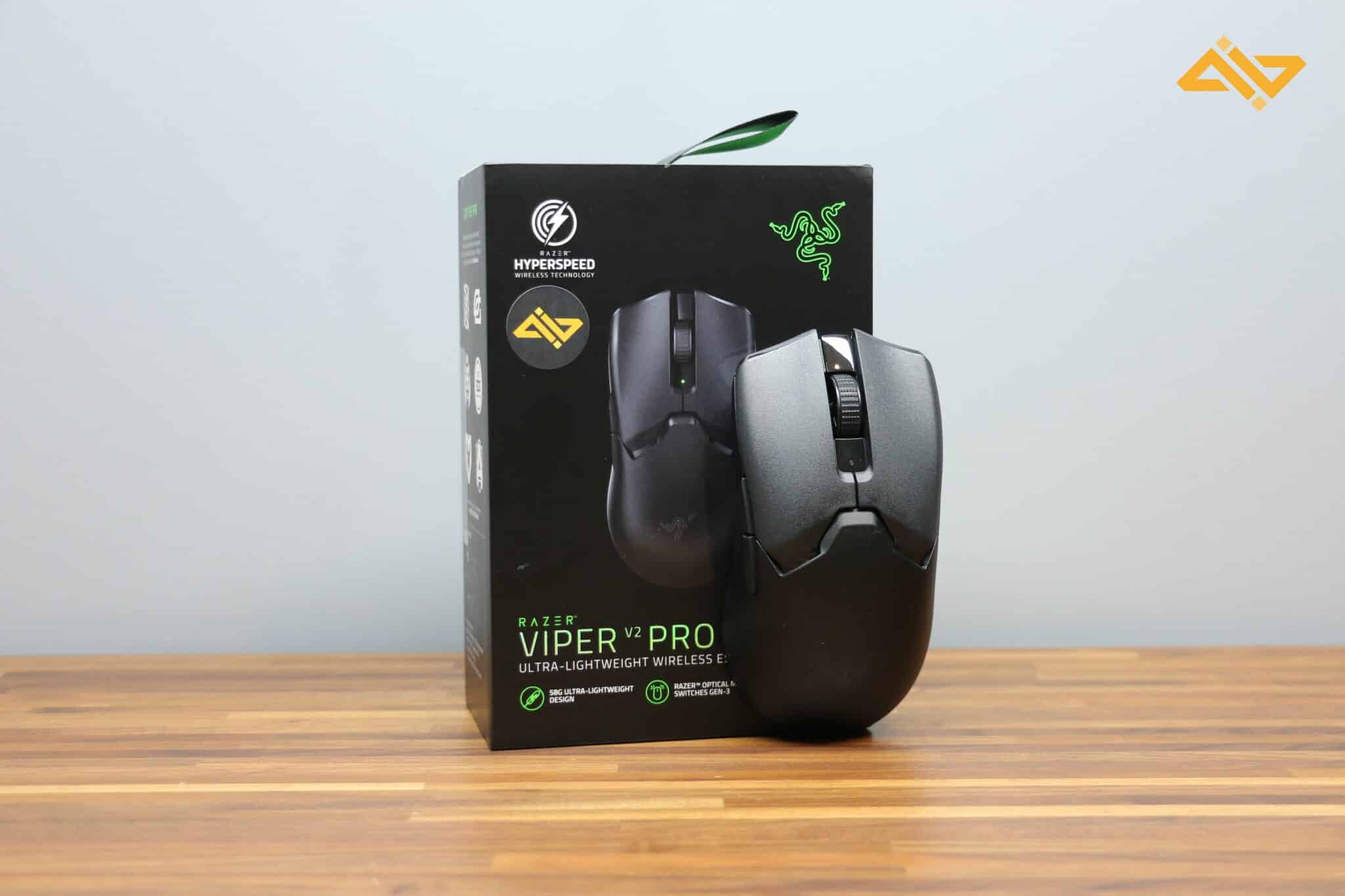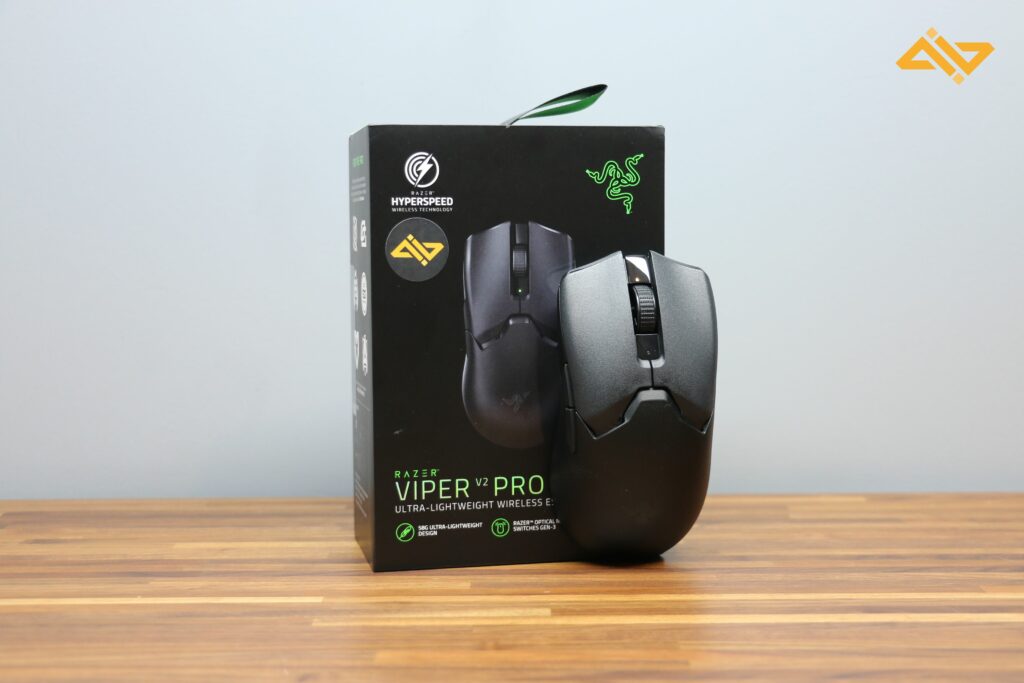 Razer Viper V2 Pro
Weight: 58g | Buttons: 5 | Sensor: Focus Pro | DPI: 30,000 | Connection type: Wireless | Ambidextrous: No
Pros:
Lighter and more durable than the Viper Ultimate

Excellent responsiveness & minimal latency

Minimalistic design with improved side buttons
Cons:
Expensive

No dongle storage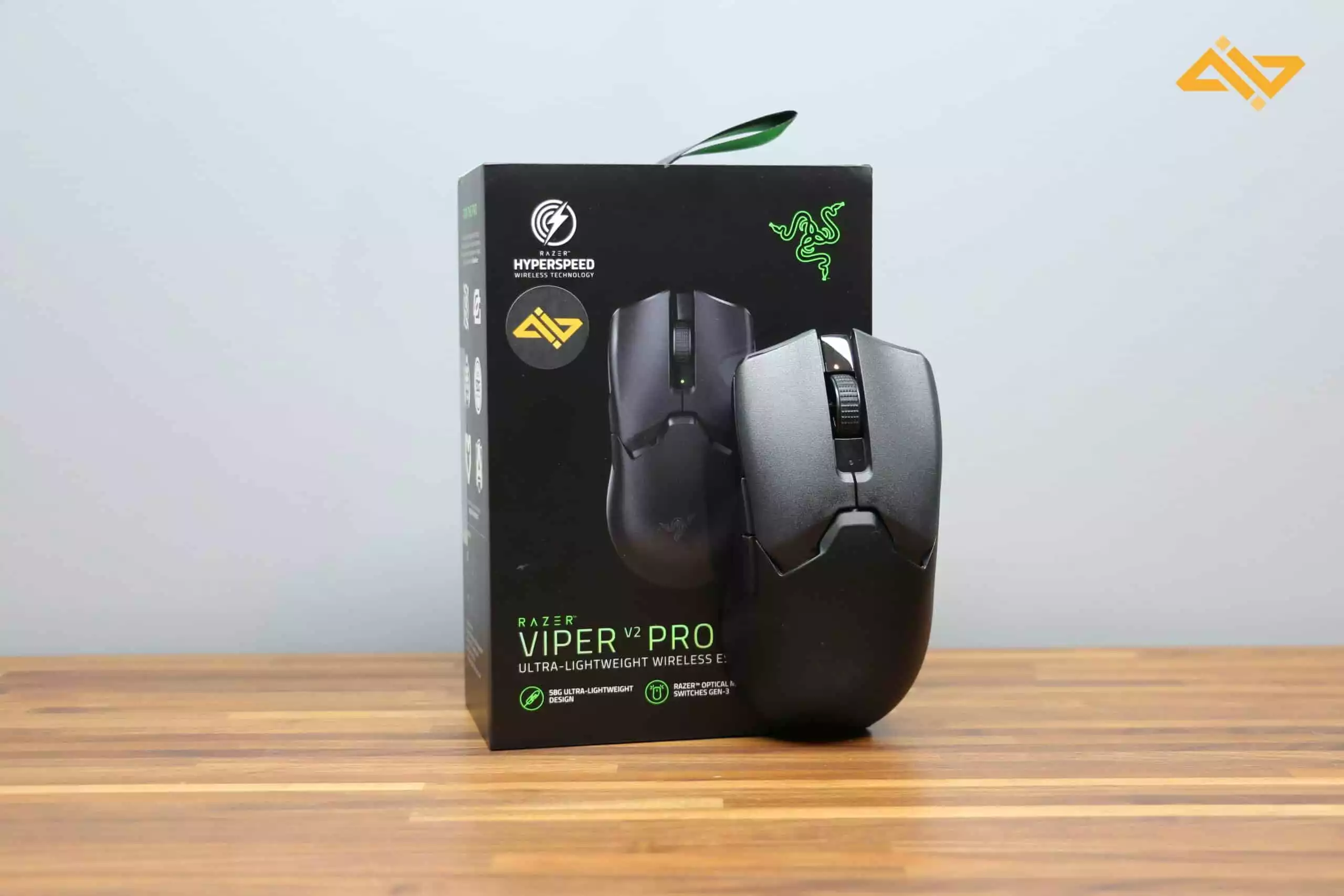 We continue with another Razer mouse, the low-riding Viper V2 Pro! It's even lighter than the Deathadder and geared more toward palm grip users. It's the best FPS mouse if you're looking for perfect ergonomics and performance while insisting on a light chassis without honeycomb trickery.
Whereas the Deathadder got several design updates, Razer limited themselves to subtler tweaks for this mouse. Viper Ultimate owners will find little outward change, from the low hump to a break that separates the main buttons from the shell. The changes that were implemented serve to bring the weight down. So, no more RGB or buttons on the right, just like on the Superlight.
The 16g weight reduction puts the Viper V2 Pro ahead of our first two picks. It uses three main PTE feet and one around the sensor for fine gliding. These are the perfect prerequisites for both the sweeping movements and twitch maneuvers you'll need to master whichever shooter you choose to play.
Like its slithery namesake, the Viper lays low in the hand, ready to strike. It's a large mouse and unwieldy for transport, but it accommodates different hand sizes despite this. The main buttons are snappy and last for 90 million clicks due to improved optical switches. That's enough for a lifetime's worth of Apex Legends battle royale matches!
The battery also got a boost and now supports wireless play for 80 hours. Frustratingly, the Viper is another Razer mouse that lacks a dongle compartment.
The sensor is the same 30,000 DPI high achiever as on the Deathadder. The mice also share HyperPolling dongle compatibility and a multitude of config options through Synapse. These include sophisticated macro creation, DPI tweaking, alternate commands, and the most nuanced LOD settings out there. While it is bloated, we can't deny Synapse's usefulness.
Xtrfy M8 Wireless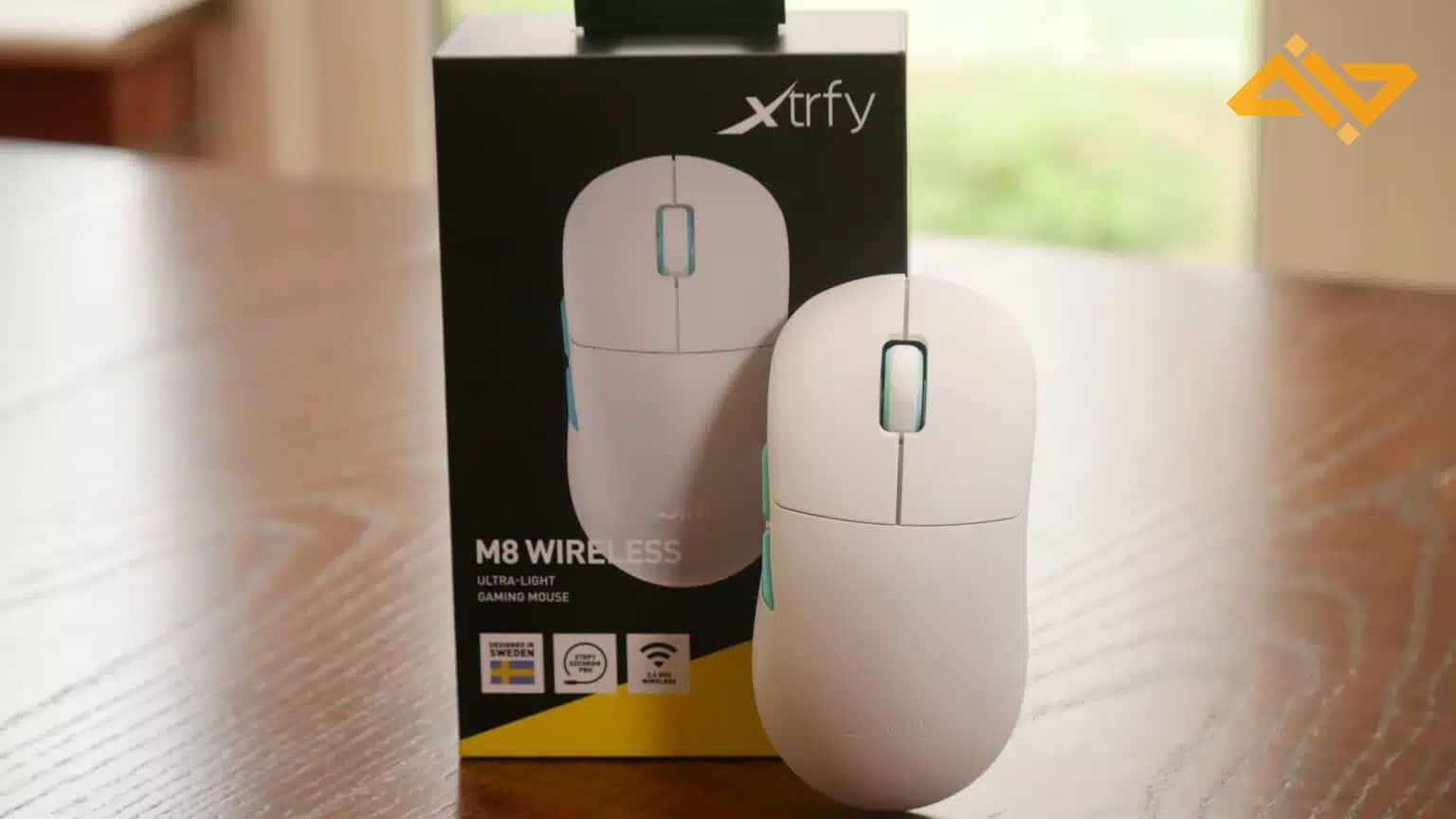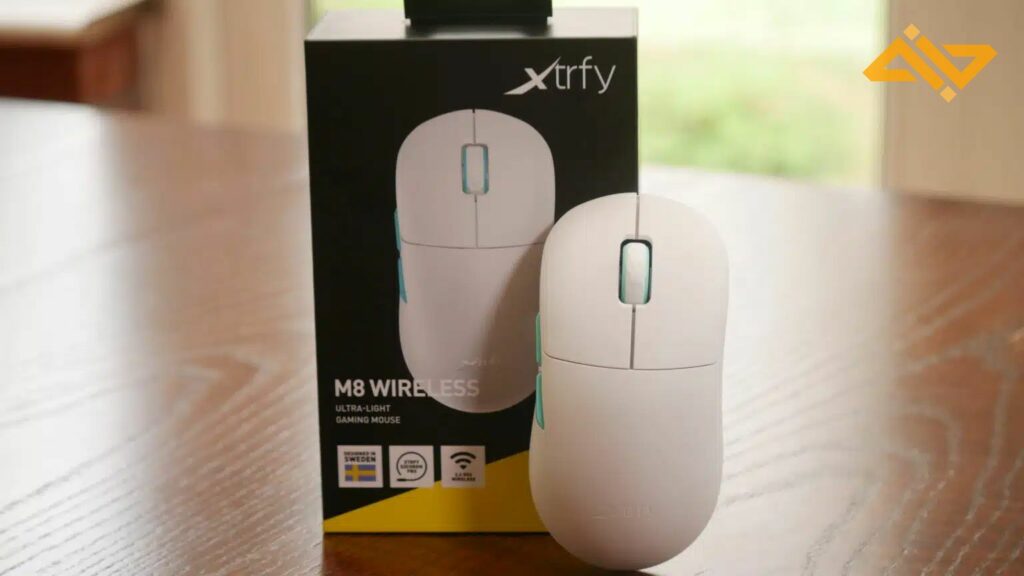 Xtrfy M8 Wireless
Weight: 55g | Buttons: 6 | Sensor: PixArt PAW3395| DPI: 19,000 | Connection type: Wireless | Ambidextrous: Yes
Pros:
Outstanding build quality & handling

Innovative shape works well

Intuitive configuration without the need to install software
Cons:
Might not be suitable for users with large hands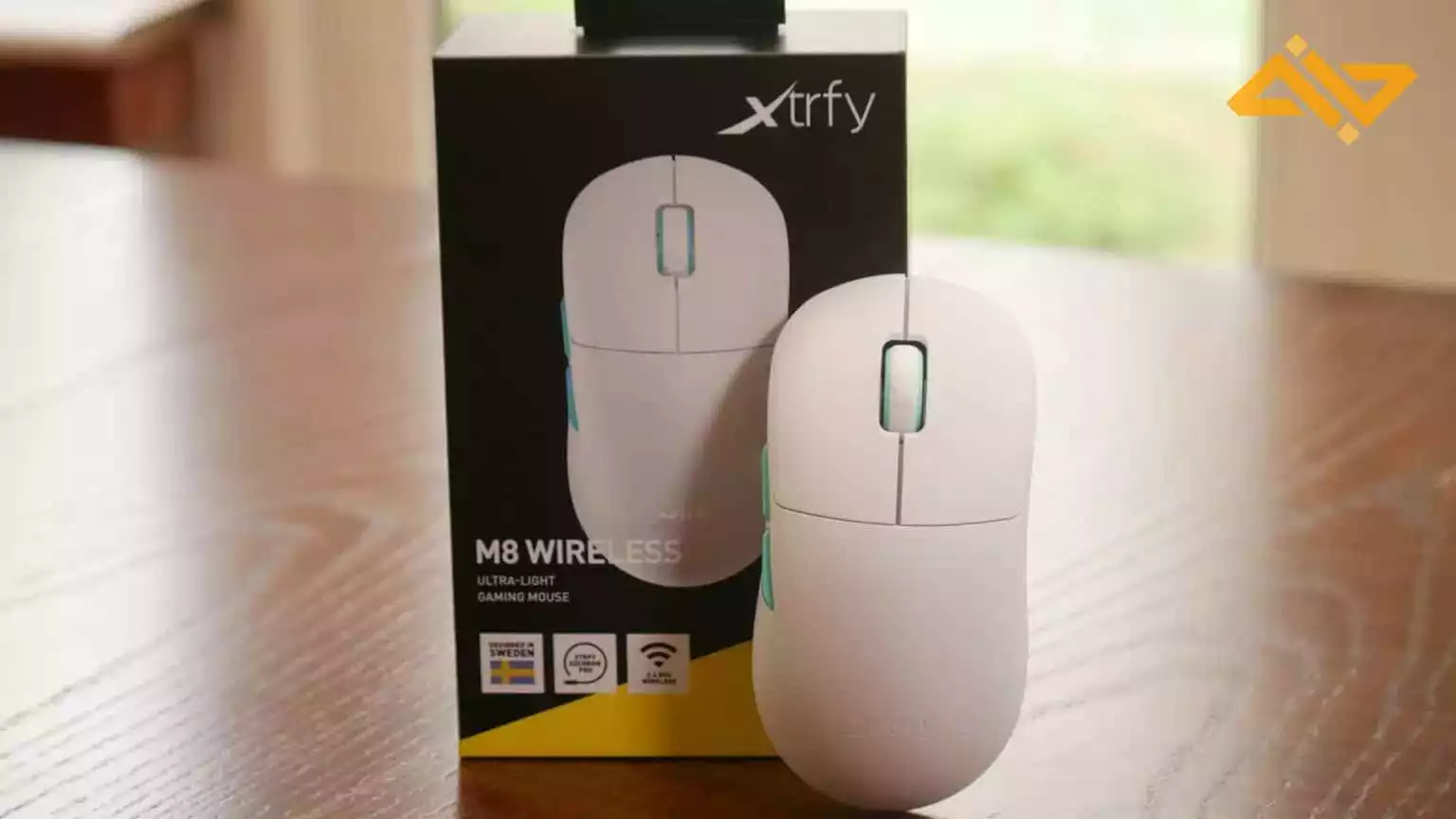 You'll regularly see our top three picks in the hands of the pros. That doesn't mean you need to go out & spend that kind of money, especially if you have smaller hands our previous entries don't cater to. Enter the M8 Wireless, Xtrfy's novel take on compact design. It's the best mouse for FPS gamers who either have smaller hands or want a taste of where mouse design will lead us soon.
The M8's contours make one think of a smaller version of the Superlight. However, the similarities are only skin-deep. Xtrfy's mouse is noticeably smaller and has rounded buttons with positioning so low as to almost touch the mat.
That makes conventional USB-C port placement impossible, so you plug the cable into the bottom right side instead. Fear not, for charging and playing is still possible since the cable is flexible and not prone to snagging.
The Kailh 8.0 switches on the M8's main buttons are the best Xtrfy has used to date. The buttons' unusually low positioning helps people with small hands maintain a comfortable palm grip. Conversely, it forces the rest of us to naturally form a relaxed claw. This placement might take some adjustment but offers better reactivity. The side buttons are equally responsive and matte instead of glossy.
Xtrfy used the PixArt PAW3395, a newer sensor with low DPI deviations and no smoothing. Jitter is only present at ridiculously high DPI, while polling is the most stable at the default 1,000MHz.
A lack of software support is the M8's most polarizing aspect. Turning it over reveals a four-way switch and a button used together to make changes to LOD, DPI, and the polling rate. It's convenient if you interact with lots of different PCs at tournaments but might put off people who want a greater variety of options.
Zowie EC3-C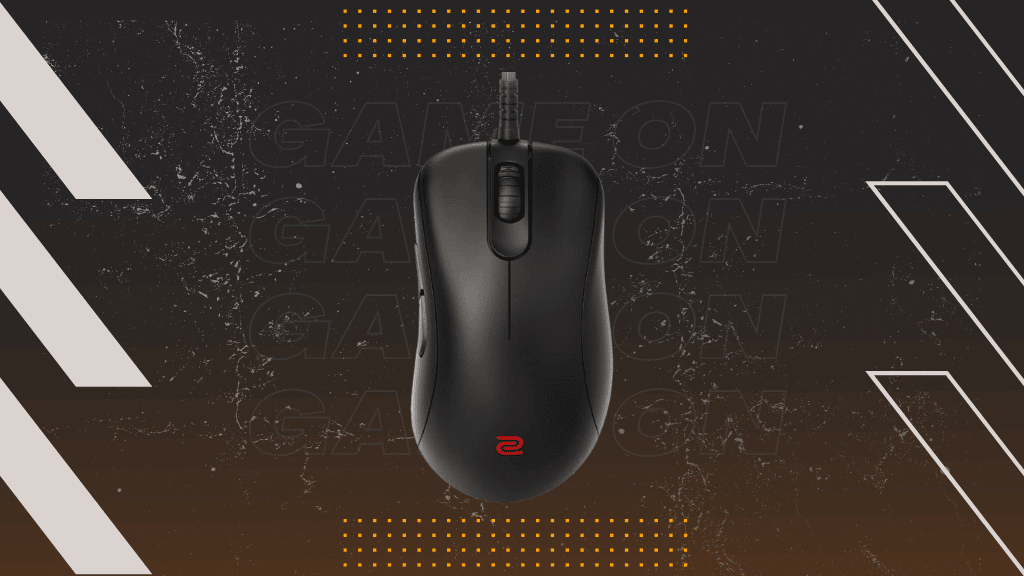 Zowie EC3-C
Weight: 78g | Buttons: 5 | Sensor: PixArt PMW3360 | DPI: 12,000 | Connection type: Wired | Ambidextrous: No
Pros:
Excellent build quality

Responsive sensor

Lightweight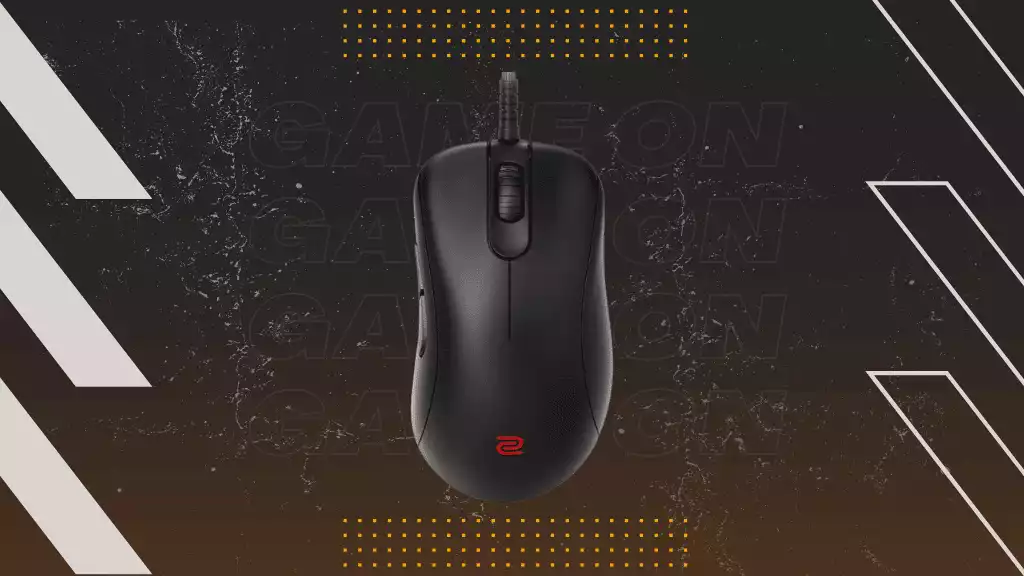 Zowie is a manufacturer whose mice get some attention from the pros, yet should be getting much more! The EC3-C is a new take on an old favorite. It addresses crucial kinks that prevented the EC2 from even greater recognition. It's relatively light, has an excellent new cable, and costs little for what it offers.
The various EC2 implementations already nailed the comfortable right-handed shape, so Zowie focused on making the next generation more accessible. The EC3 retains its predecessor's broad base while being slightly shorter. It remains a mid-sized mouse suitable for most people and all three grip styles. Here's hoping a left-handed version will drop too.
The EC3-C received several upgrades that make it a much better CS:GO mouse. Specifically, it has two large feet instead of four on the corners, which adds to stability and improves glide significantly. The mouse wheel isn't mushy anymore, allowing you to switch weapons accurately when you need a movement speed boost. Finally, the wire now has a paracord texture and is less prone to tangling.
The EC3-C is the "heaviest" mouse on the list at 70g if you exclude the cable. The main buttons use Huano switches. Neither they nor the two side buttons have pronounced pre- or post-travel. Underneath its shell, the EC3-C sports PixArt's PMW3360. It's a step down from the M8 Wireless in terms of DPI range but performs consistently across its presets and on different surfaces.
Since there's not much to tweak, the EC3-C gets away with onboard controls. Two buttons on the bottom and various combinations let you either change the DPI and polling rate or reprogram the controls.
ROCCAT Kone Pro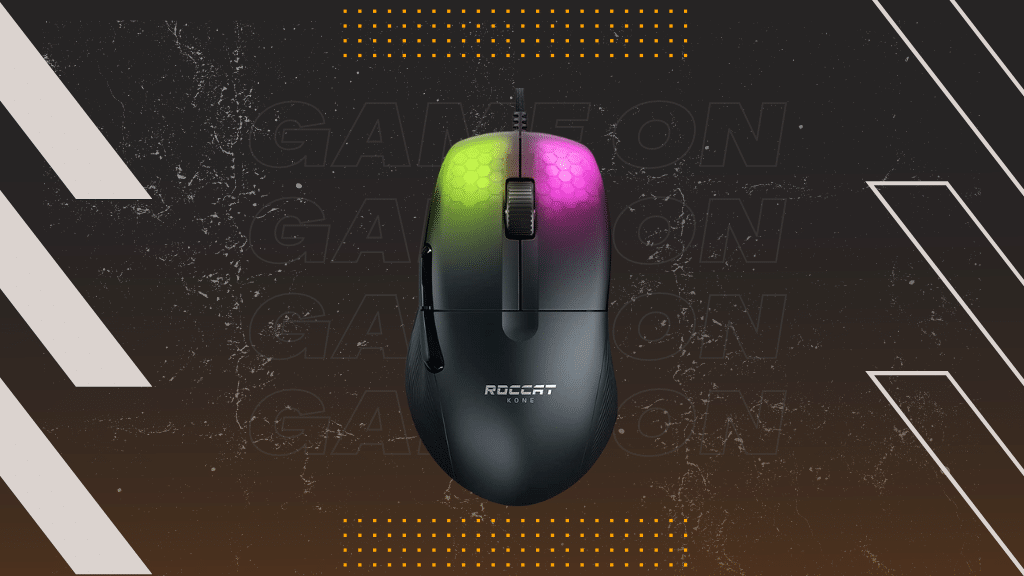 ROCCAT Kone Pro
Weight: 64g | Buttons: 5 | Sensor: PixArt PAW3370 | DPI: 19,000 | Connection type: Wired | Ambidextrous: No
Pros:
Superb ergonomics

Fun RGB implementation

Excellent sensor
Cons:
Software required to change default DPI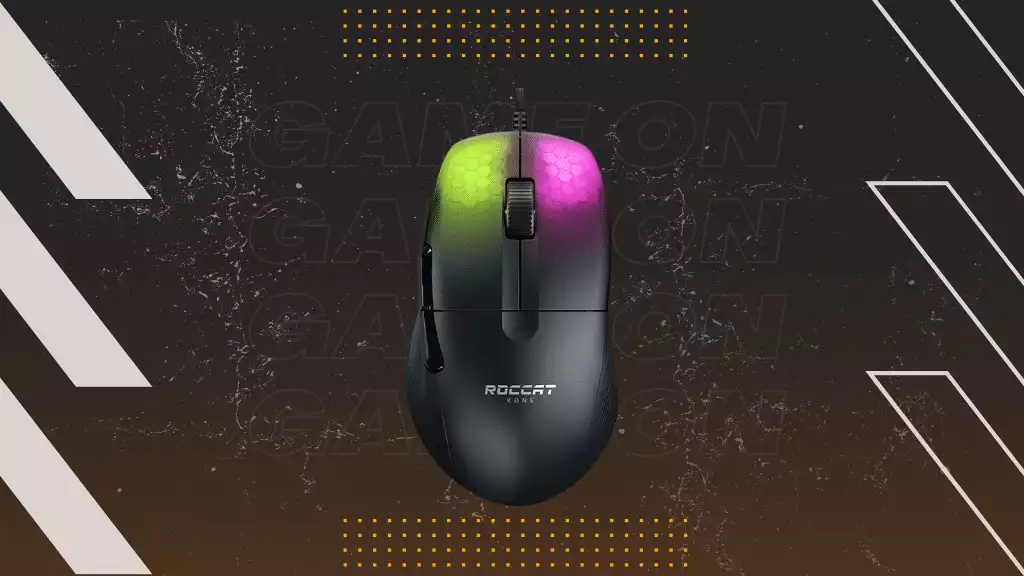 Owning world-class peripherals is nice, but what if you just want to replace a bargain bin rodent with one that's not too expensive yet geared towards shooting excellence? In that case, the Kone Pro has your name on it!
Certain retailers have recently dropped its price, letting you grab one for less than $50! The Kone is an absolute steal if you can get it at that price and remains one of the best FPS mouse picks even if you have to dish out $20 more.
Ergonomically, the Kone Pro is a right-hander aiming to make all your fingers comfortable. It has a pronounced thumb rest and a wave texture on the right for extra pinky & ring finger grip.
The hump has a more central position than on more right-handed mice and tapers off at both ends gradually. A broad back and medium size make the Kone a one-size-fits-all model. Well, mostly – it's too large for fingertip users with small hands.
The main buttons use Roccat's optical switches. They don't feel as snappy as buttons on more expensive mice. However, there's no side travel, and response delay is almost non-existent. The buttons are translucent, revealing honeycomb reinforcements and RGB lighting under each.
The Kone's cord has a similar texture and pliability to the EC3-C's. Its feet have a similar design and allow you to move or come to a dead stop swiftly. A must if you're maining an Overwatch hero that relies on hitscan weapons like Soldier 76 or Cassidy.
Since the Kone has RGB, it's worth examining its companion software. Roccat Swarm is tab-based, with screens for DPI & general settings, macro creation, and lighting adjustments. You can map five DPI presets to a button on the bottom or create game-specific profiles with relative ease.