Specs:

Memory: 24GB GDDR6X
Ports: 3x DP 1.4, 1x HDMI 2.1
TDP: 600W

Specs:

Memory: 24GB GDDR6
Ports: 2x DP 1.2, 2x HDMI 2.1
TDP: 600W

Specs:

Memory: 16GB GDDR6X
Ports: 3x DP 1.4, 1x HDMI 2.1
TDP: 450W

Specs:

Memory: 20GB GDDR6X
Ports: 2x DP 1.4, 2x HDMI 2.1
TDP: 375W

Specs:

Memory: 12GB GDDR6X
Ports: 3x DP 1.4, 1x HDMI 2.1
TDP: 300W
1080p might still top Steam's survey charts, but 4K has come a long way from the buzzword it used to be. GPUs and Screens alike now let you spot enemies from miles away or appreciate the tiniest details on your character's plate armor. We've already talked about the next generation of displays; now it's time to put the spotlight on the best 4K graphics card models that can do them justice.
Gigabyte GeForce RTX 4090 Gaming OC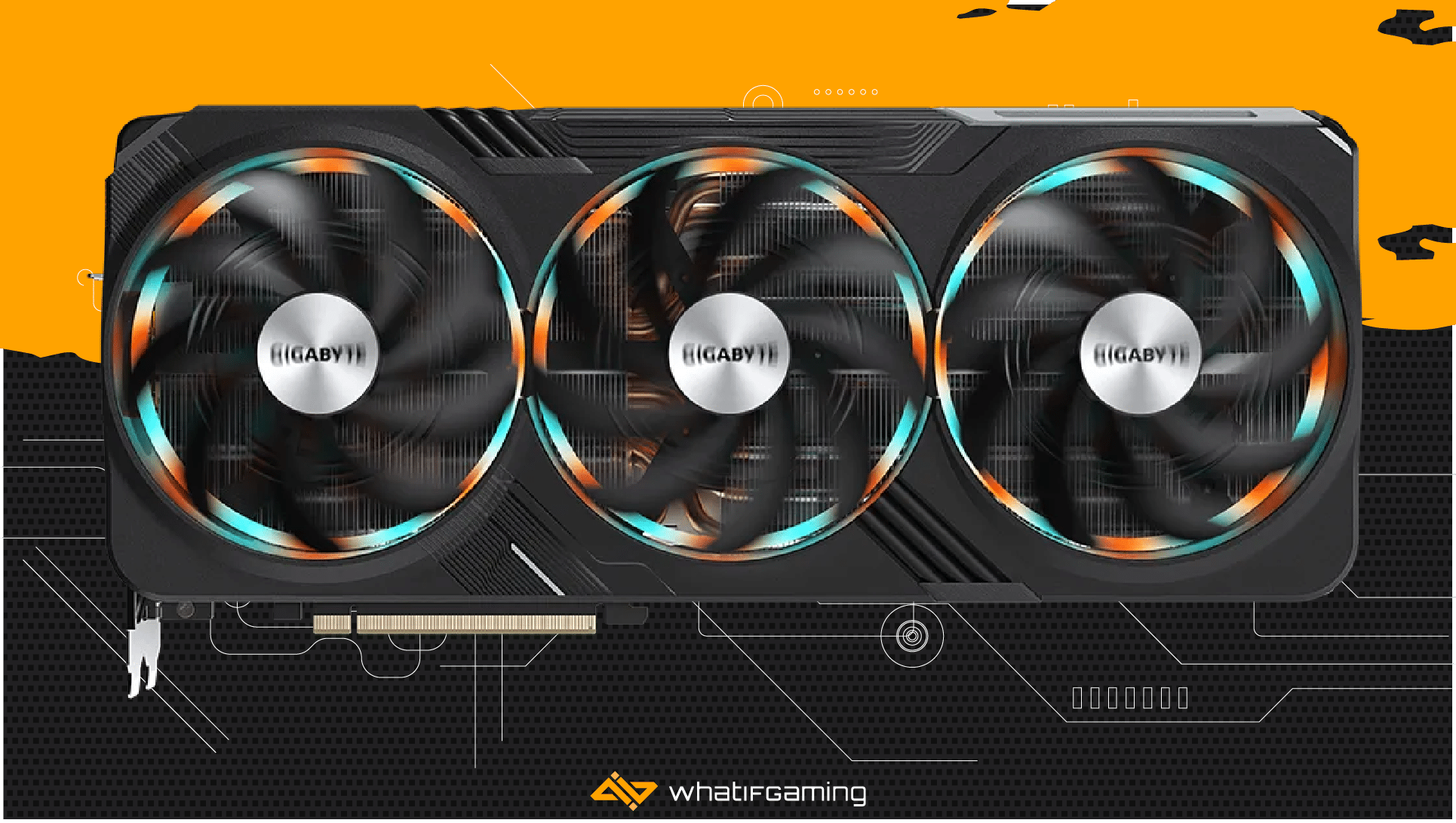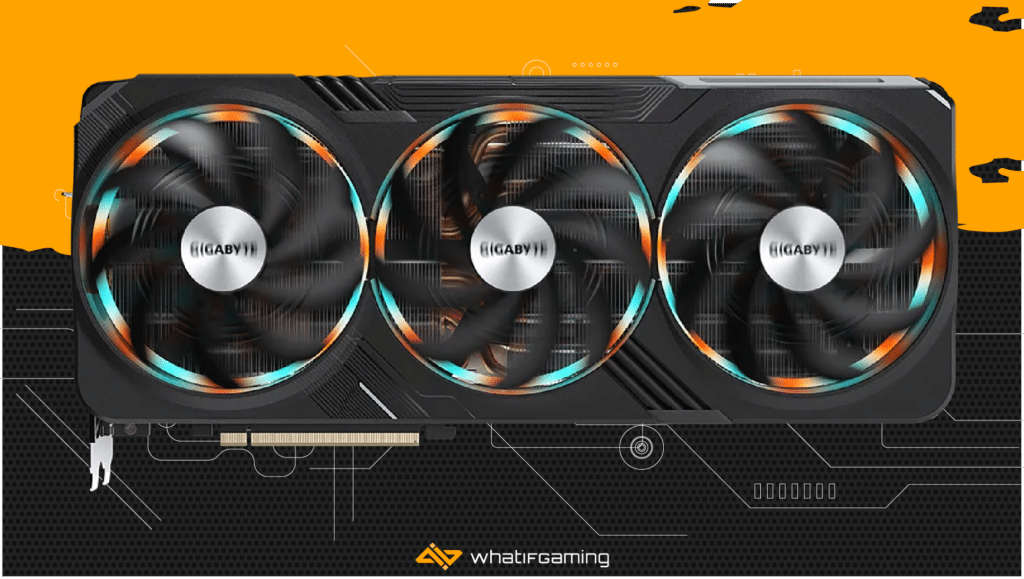 Gigabyte GeForce RTX 4090 Gaming OC
Base clock: 2235MHz | Boost clock: 2535MHz | Memory: 24GB GDDR6X | Ports: 3x DP 1.4, 2x HDMI 2.1 | TDP: 600W
Pros:
Excellent cooling at standard BIOS

Good all-around performance

Attractive RGB and aesthetics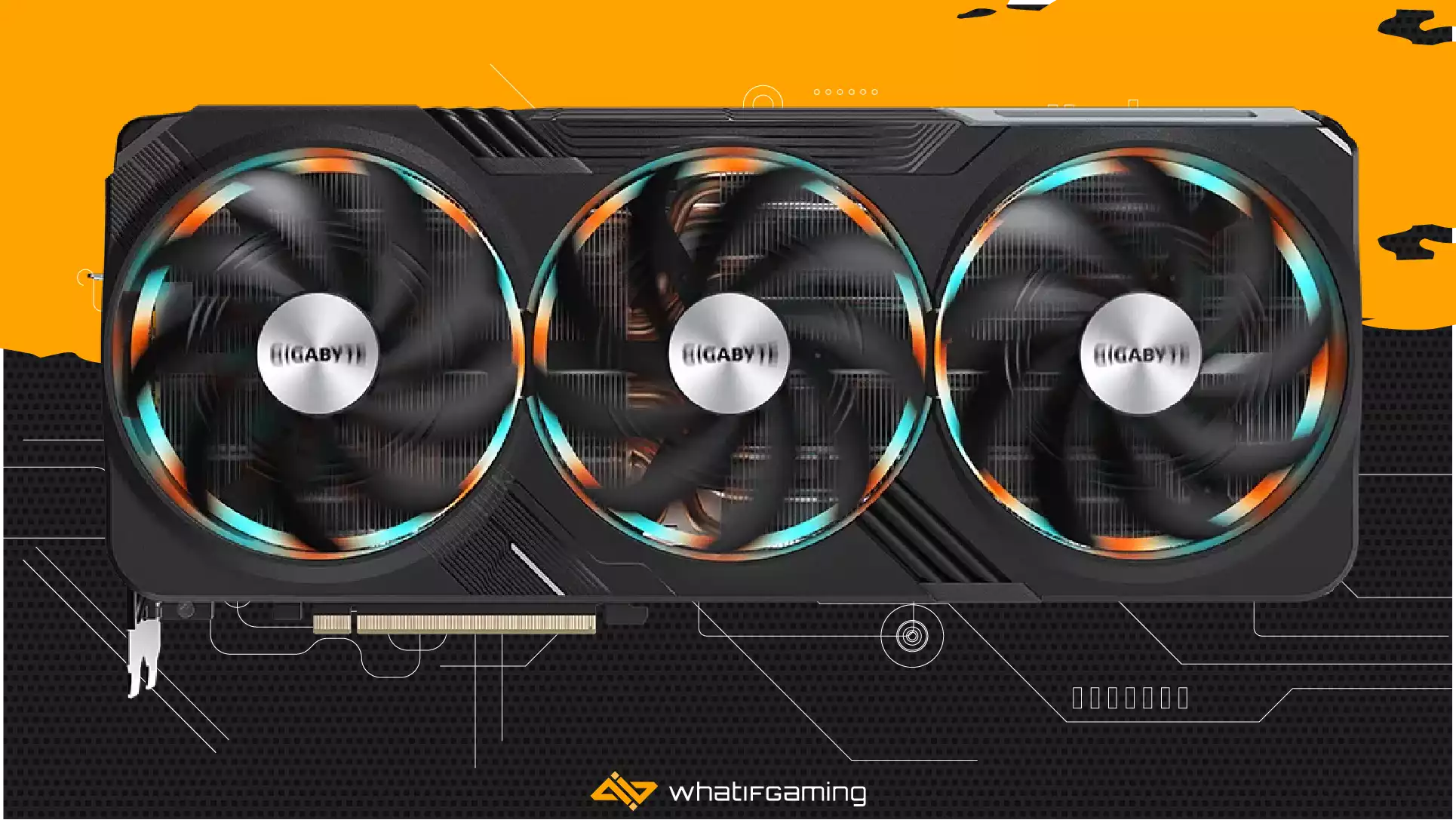 Last generation's finest GPUs could already handle 4K, albeit with some compromises. Conversely, NVidia's newest flagship makes framerates soar without having to reach into its new bag of tricks. It's the best GPU for 4K gaming, bar none, and a reminder that the spirit of Moore's law lives on, at least in the ultra-high-end.
Only the card's 24GB of GDDR6X memory remains the same, as every other stat reaches for the stars. It has 60% more next-generation cores than the RTX 3090 and twelve times the L2 cache to enable smooth communication between parts. Regular & boost frequencies soar and are now in line with AMD's.
We went with Gigabyte's Gaming OC since it carries a minimal price premium while offering better cooling than the already excellent Founders Edition. It's a massive and rugged card, weighing almost five pounds and requiring four slots of space. Prepare an adequate motherboard and case since no desktop GPU released before this generation does it justice.
This generation uses TSMC's 5nm production process, and The RTX 4090 bears its largest die. Even so, the size is due to Gigabyte's cooling implementation. The Gaming OC boasts a vapor chamber studded with thermal pads and eight heatpipes that siphon heat off to the massive heatsink. The card uses the new 12+4-pin connector and is quite power-hungry at close to 500W during stress testing.
The RTX 4090 pulls ahead of the competition at all resolutions, but its 4K performance is simply awe-inspiring. It delivers a 50% uplift compared to the 3090 Ti, letting you get the most out of your high-end 4K monitor. And that's just the raw rasterized performance without accounting for the massive gains the newest generation of DLSS brings. The card is prohibitively expensive, but unlike some of its youngest siblings, it doesn't feel like a rip-off.
Sapphire Radeon RX 7900 XTX Nitro+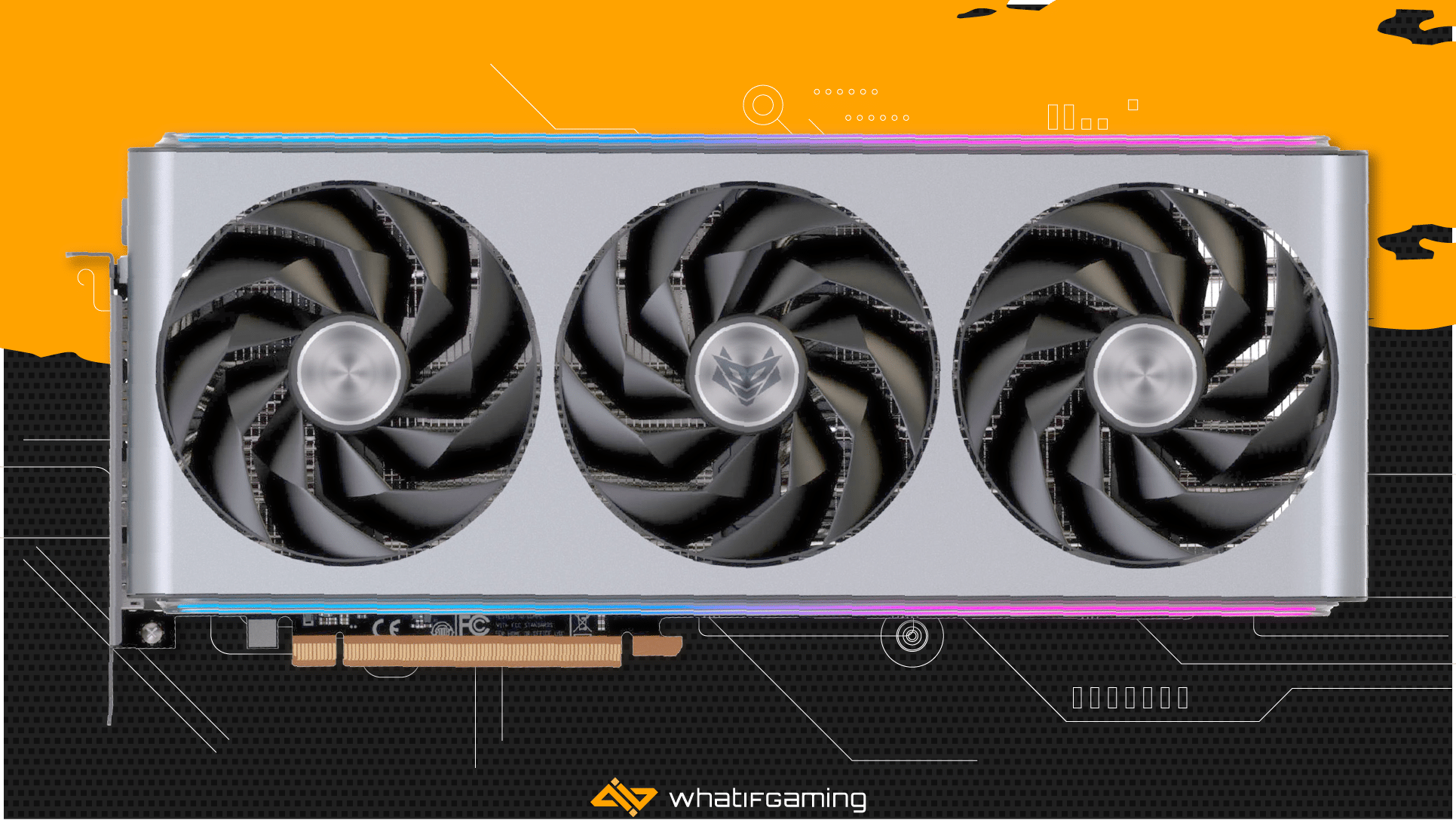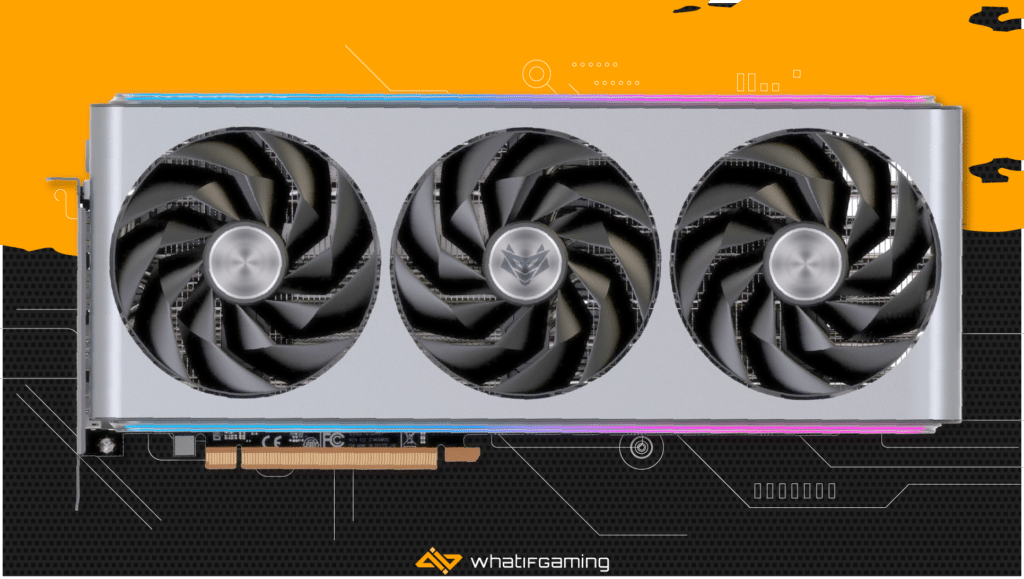 Sapphire AMD Radeon RX 7900 XT Nitro+
Base clock: 2510MHz | Boost clock: 2680MHz | Memory: 24GB GDDR6 | Ports: 2x DP 2.1, 2x HDMI 2.1 | TDP: 420W
Pros:
Excellent value for the money

Faster than the reference model

Beautiful design with individually removable fans
Cons:
Still worse at raytracing than competing NVidia models
High-end GPU enthusiasts didn't have to wait long for AMD's response to the RTX 4090. Team Red's flagship RTX 7900 XTX costs around 40% less yet comes within the 4090's ballpark. That easily makes it the best 4K graphics card if you're looking for pure value. Sapphire's Nitro+ ups the ante with even better performance, stunning looks, and outstanding cooling.
The 7900 XTX adopts a chiplet design where core parts responsible for graphics computation use the 5nm process. Memory management and other secondary systems occupy a portion built on the 6nm node, which makes the card cheaper to produce.
It's a beast in all respects, featuring 24GB of GDDR6 VRAM along with 96 compute units and associated cores. You're also getting AMD's improved 2nd-generation raytracing hardware and AI accelerators. In the Nitro+'s case, there's even a noticeable overclock to both base and boost frequencies.
The Nitro+ is an attractive model, flaunting a clean industrial design and two thick RGB strips on the top and bottom. You can diagnose and swap its three fans out individually and connect the card to your motherboard via RGB header. Like our winner, Sapphire's card needs four slots of space.
AMD's new GPU generation introduces support for the DisplayPort 2.1 standard. With the right cable, it can theoretically put out 480Hz at 4K or 120Hz at 8K. We'll have to wait for better hardware for this to become more than a marketing gimmick, though. Conversely, AMD went with three traditional 8-pin connectors, providing 105W more than the GPU's 420W TDP.
Rasterized testing puts the 7900 XTX firmly in second place. The RTX 4090's lead at 4K is roughly 20%, highlighting AMD's positioning as the more cost-conscious option. The differences get wider if you turn ray tracing on, but AMD has made commendable strides even here.
The Nitro+ is a quiet and cool card. It has two BIOS options, one of which relaxes the fan curve and lowers clock speeds. The effect on acoustics is minor, but you do gain several degrees. However, gamers looking for the best performance should stick to the default since it lets the Nitro+ eke out a few more frames than the reference model.
PNY GeForce RTX 4080 Verto XLR8 OC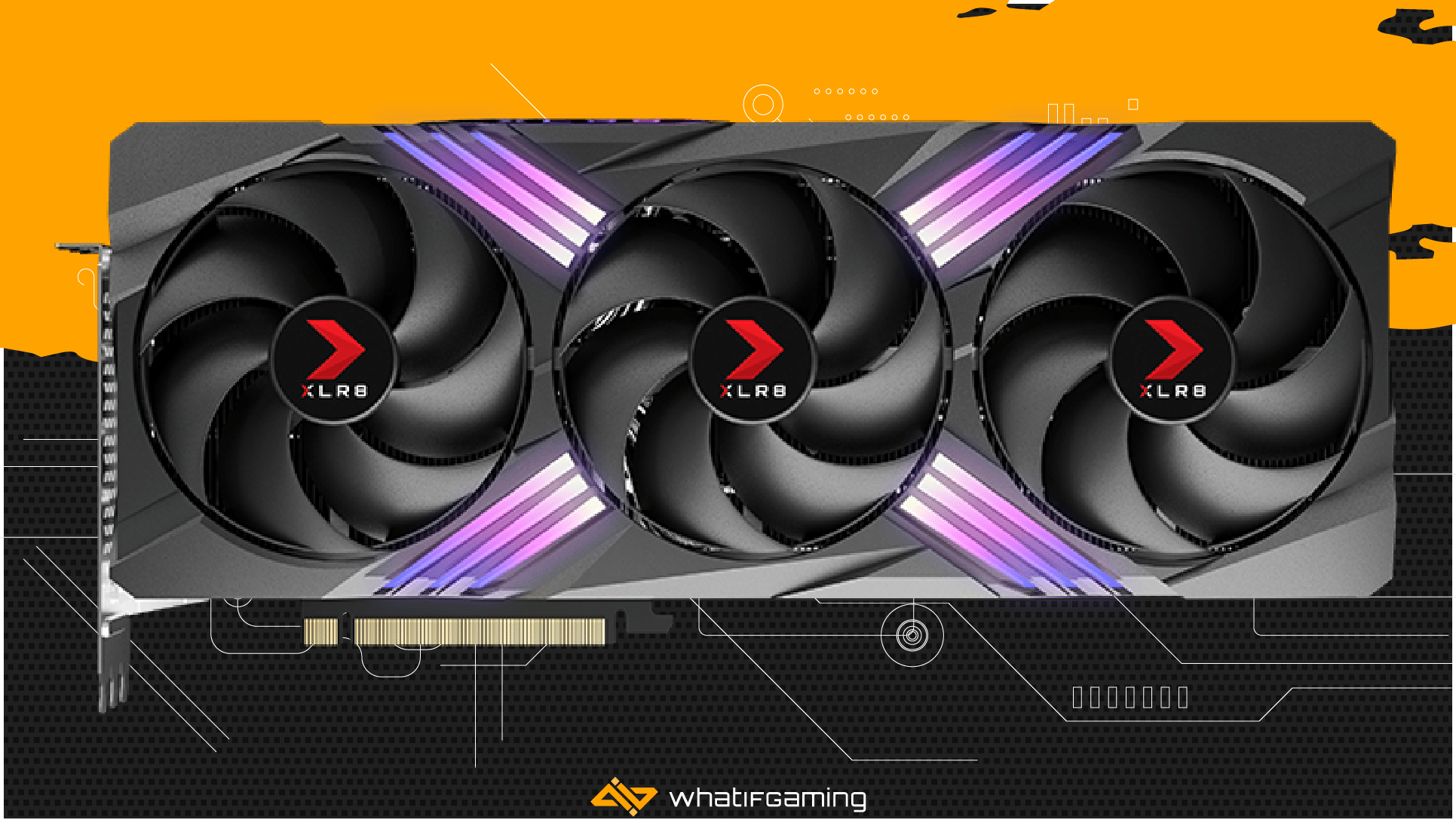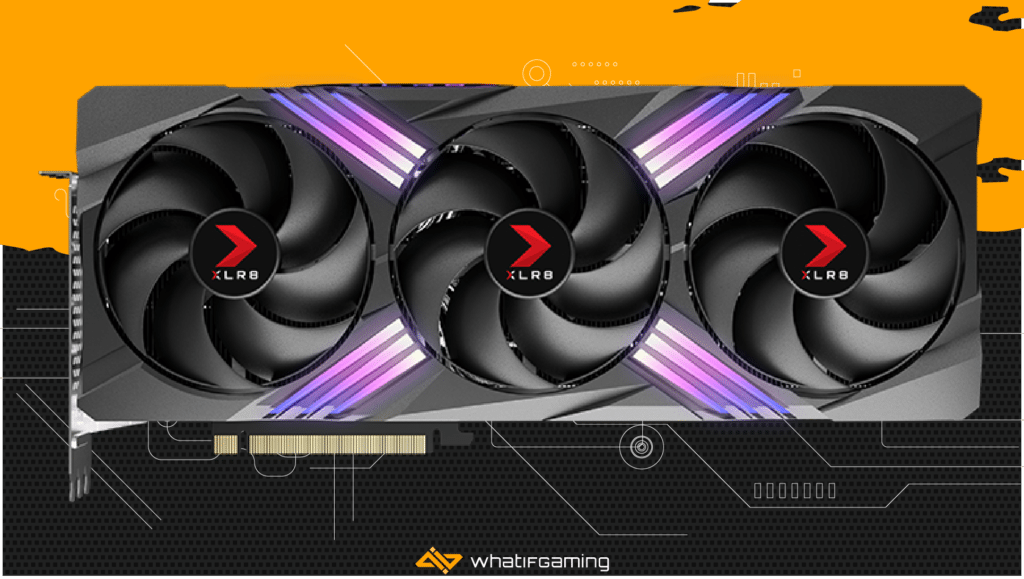 PNY GeForce RTX 4080 Verto XLR8 OC
Base clock: 2205MHz | Boost clock: 2550MHz | Memory: 16GB GDDR6X | Ports: 3x DP 1.4, 1x HDMI 2.1 | TDP: 450W
Pros:
Excellent value for the money

Very quiet

Cool RGB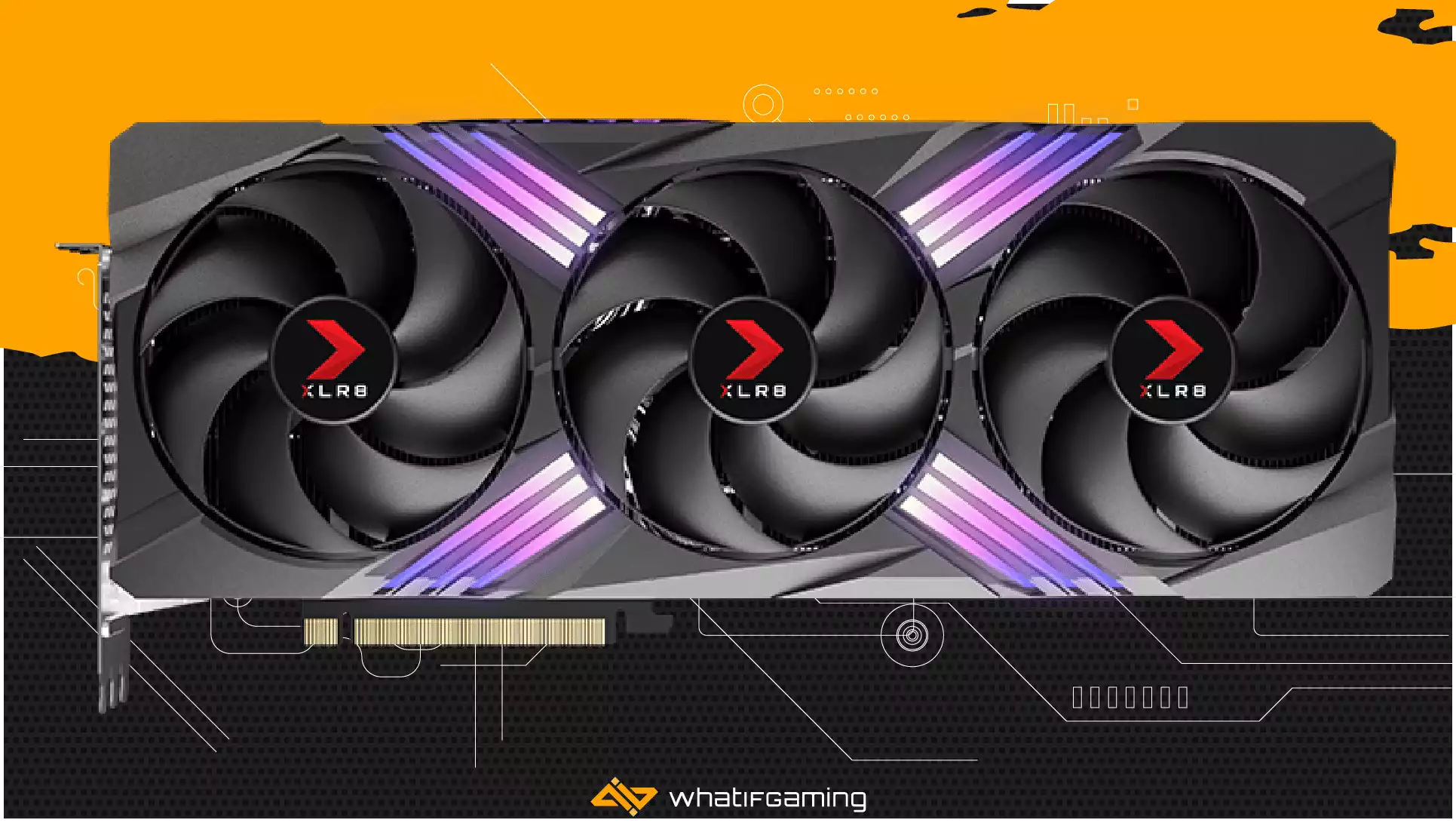 NVidia knew AMD wouldn't sit still, so the more reasonably-priced RTX 4080 followed a month after the flagship. It's slightly behind the 7900 XTX in terms of raw framerate. On the other hand, the RTX 4080 is also the best 4K GPU if you don't want to spend money on the 4090 but hope to leverage NVidia's DLSS and 3D rendering advantages.
This generation sees more die segmentation as the 4080 comes on the smaller AD103 silicone. A smaller die means the core count is almost halved compared to the 4090. Conversely, you get more memory with better throughput than on the 3080.
The 4000-series sees PNY step out of Palit's shadow with unique GPU designs. The XLR8 has distinctive X-shaped RGB lighting together with a premium black shroud & backplate. It's slimmer than our first two choices but still needs more than three slots for installation. PNY adopted NVidia's new power connector, so make sure your power supply is compatible or buy a converter.
The RTX 4080 draws less power than the flagship, so a vapor chamber isn't necessary to keep it cool. Even so, PNY went with a thick copper baseplate and eight heatpipes leaving nothing to chance. There's only one BIOS, which sees the card reaching moderate temperatures while remaining exceptionally quiet.
The RTX 4080 consistently places third in gaming benchmarks, coming behind the 7900 XTX by several frames. Keep in mind that these results don't take DLSS 3.0 and its AI-generated image interpolation into account. The associated framerate doubling will let you max out a 4K gaming TV's refresh rate and likely cause the 4080 to remain relevant longer.
Sapphire Pulse AMD Radeon RX 7900 XT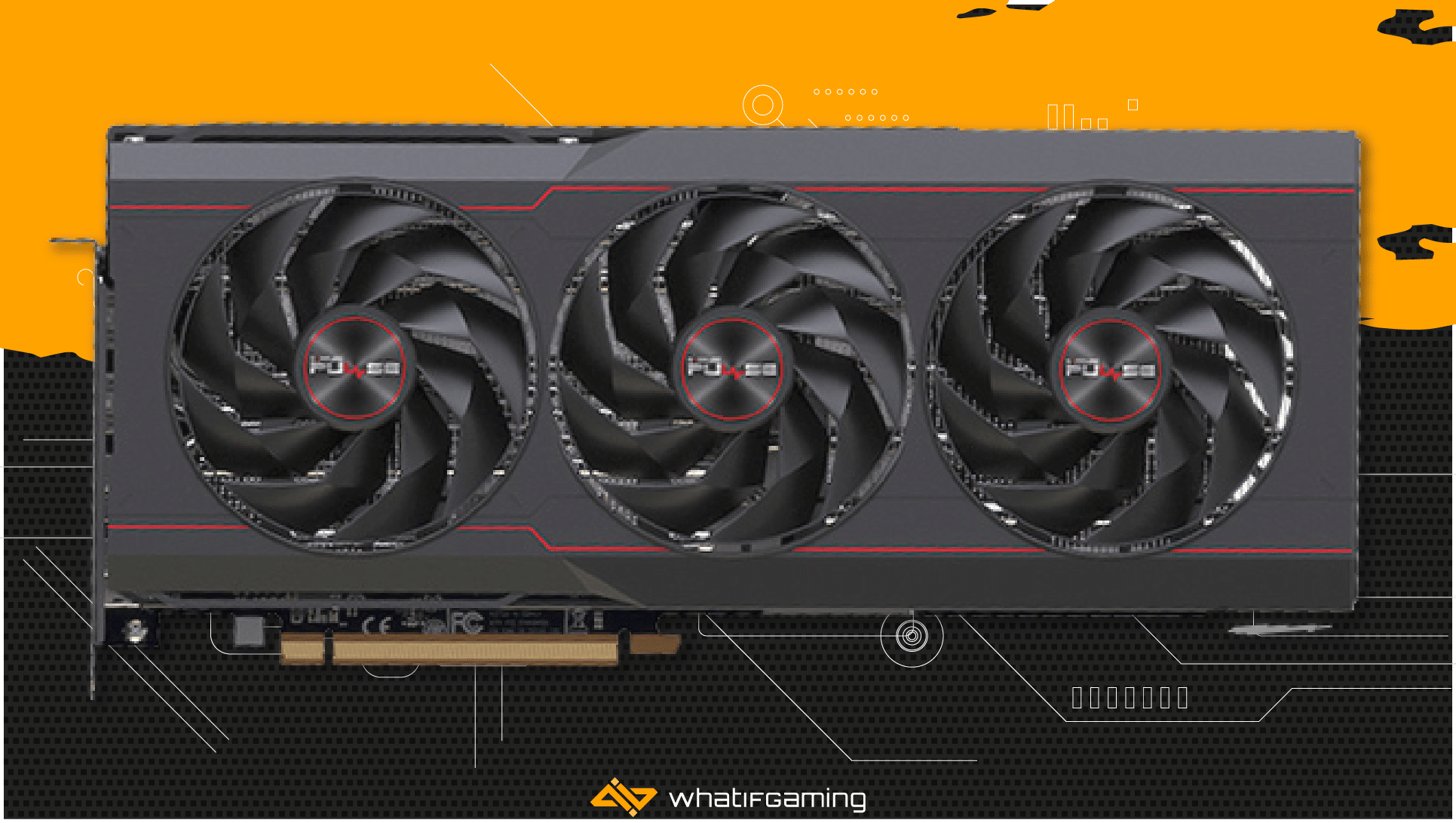 Sapphire Pulse AMD Radeon RX 7900 XT
Base clock: 2075MHz | Boost clock: 2449MHz | Memory: 20GB GDDR6 | Ports: 2x DP 2.1, 2x HDMI 2.1 | TDP: 375W
Pros:
Beats the RTX 4070 Ti in 4K rasterized tests

Affordable

Quiet fans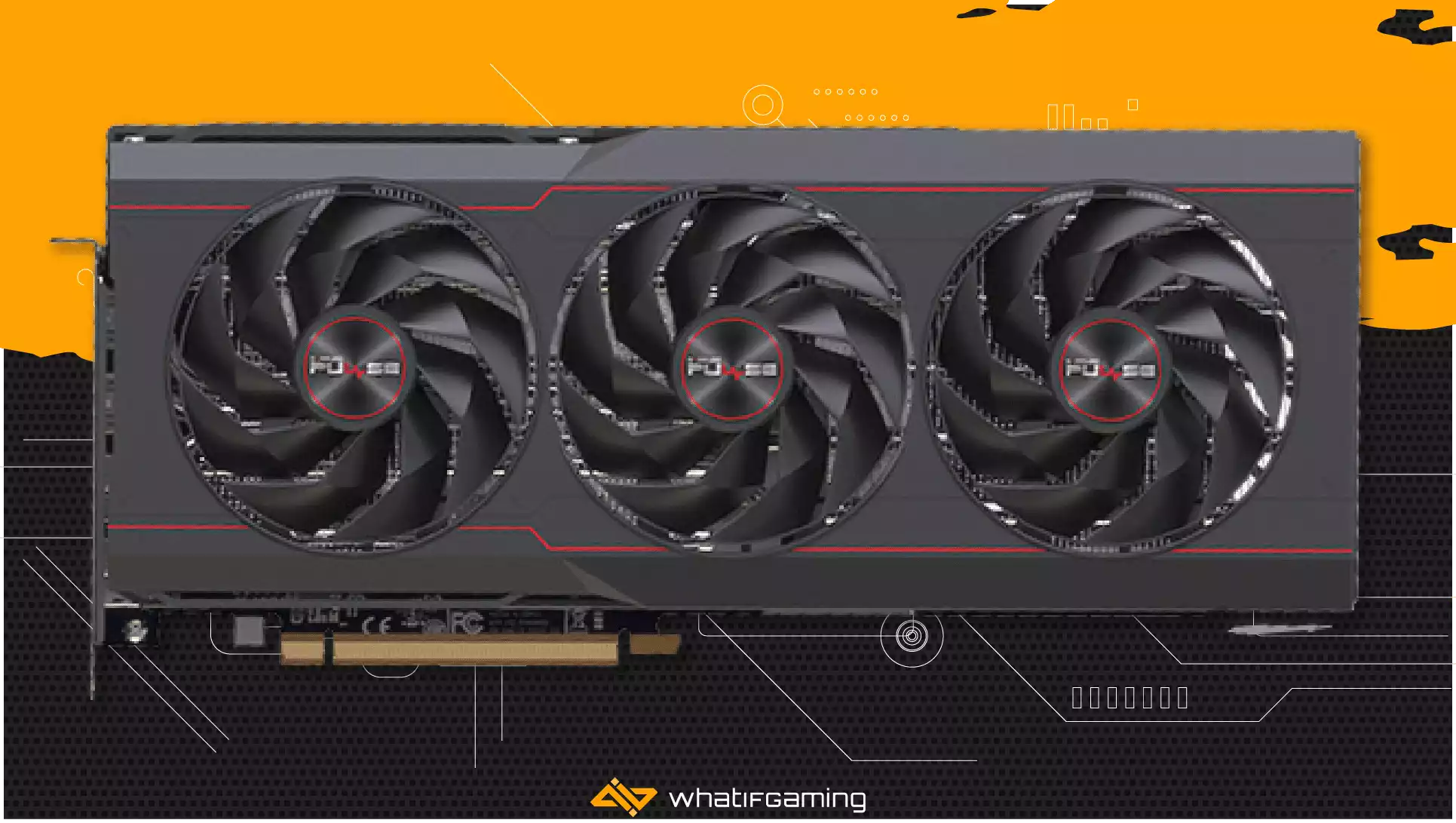 The RX 7900 is in direct competition with the RTX 4070 Ti, styling itself as a 4K-capable GPU you don't have to dip into the quadruple digits for. You can get one for even less if you go with something like the Pulse version. This makes it the best 4K graphics card if you're looking for a budget option and don't care about NVidia's extras.
Both high-end AMD cards use the same architecture and die. The two main differences have to do with compute unit count and memory. AMD disabled 12 of the die's maximum 96 CUs and equipped the card with 20GB of VRAM. Its regular and boost frequencies are also lower, although Sapphire gave both a symbolic push to set their model apart.
Pulse is Sapphire's budget line, which you'll guess by the simpler design that remains true to the past. It's still a handsome model with a dark metal backplate and tasteful red accents.
Sapphire still devotes much attention to its cooling, so a roomy case and sturdy motherboard should be on your shopping list. It has the same port complement as the 7900 XTX and needs considerably less power, as evidenced by only two 8-pin connectors.
The 7900 XT is a solid 4K choice. It's not quite on the 4080's level, but we'd hardly expect that from a GPU that costs around $450 less than the FE version of NVidia's card is supposed to retail for. It's noticeably better than the 4070 Ti while costing as much or less than most models.
We went with the Pulse since it's the cheapest 7900 XT out there. Despite its beefy heatsinks and six heatpipes, it also runs hotter than most others. That's not an issue if you don't mind temperatures approaching the 70s. If you do, look for the more expensive but cooler ASUS TUF or MSI Gaming X Trio versions instead.
Gigabyte GeForce RTX 4070 Ti Gaming OC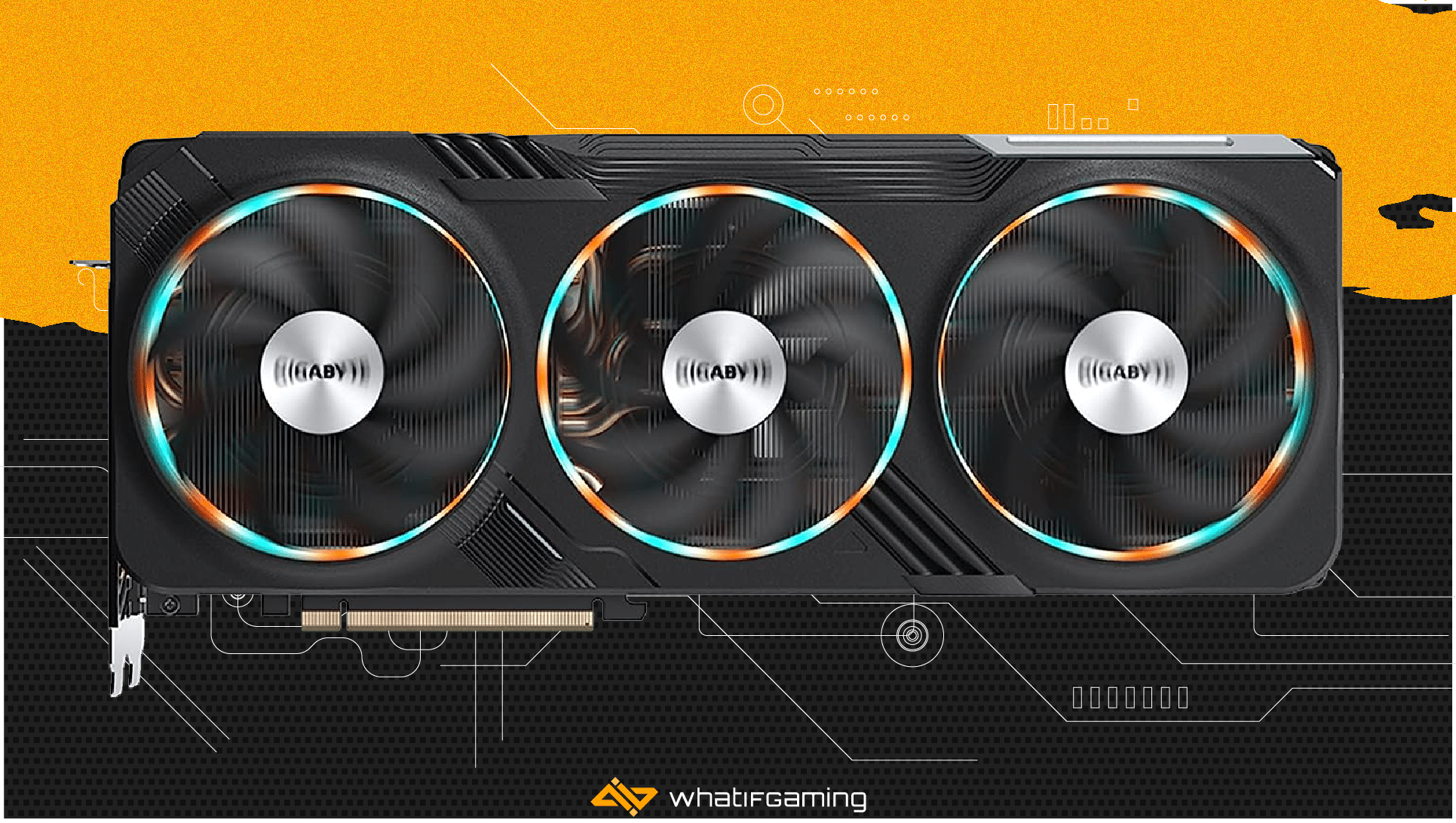 Gigabyte GeForce RTX 4070 Ti Gaming OC
Base clock: 2310MHz | Boost clock: 2640MHz | Memory: 12GB GDDR6X | Ports: 3x DP 1.4, 1x HDMI 2.1 | TDP: 300W
Pros:
Exceptional cooling

Great overclocking potential

Reasonable size requirements
Cons:
Loud fans at default BIOS settings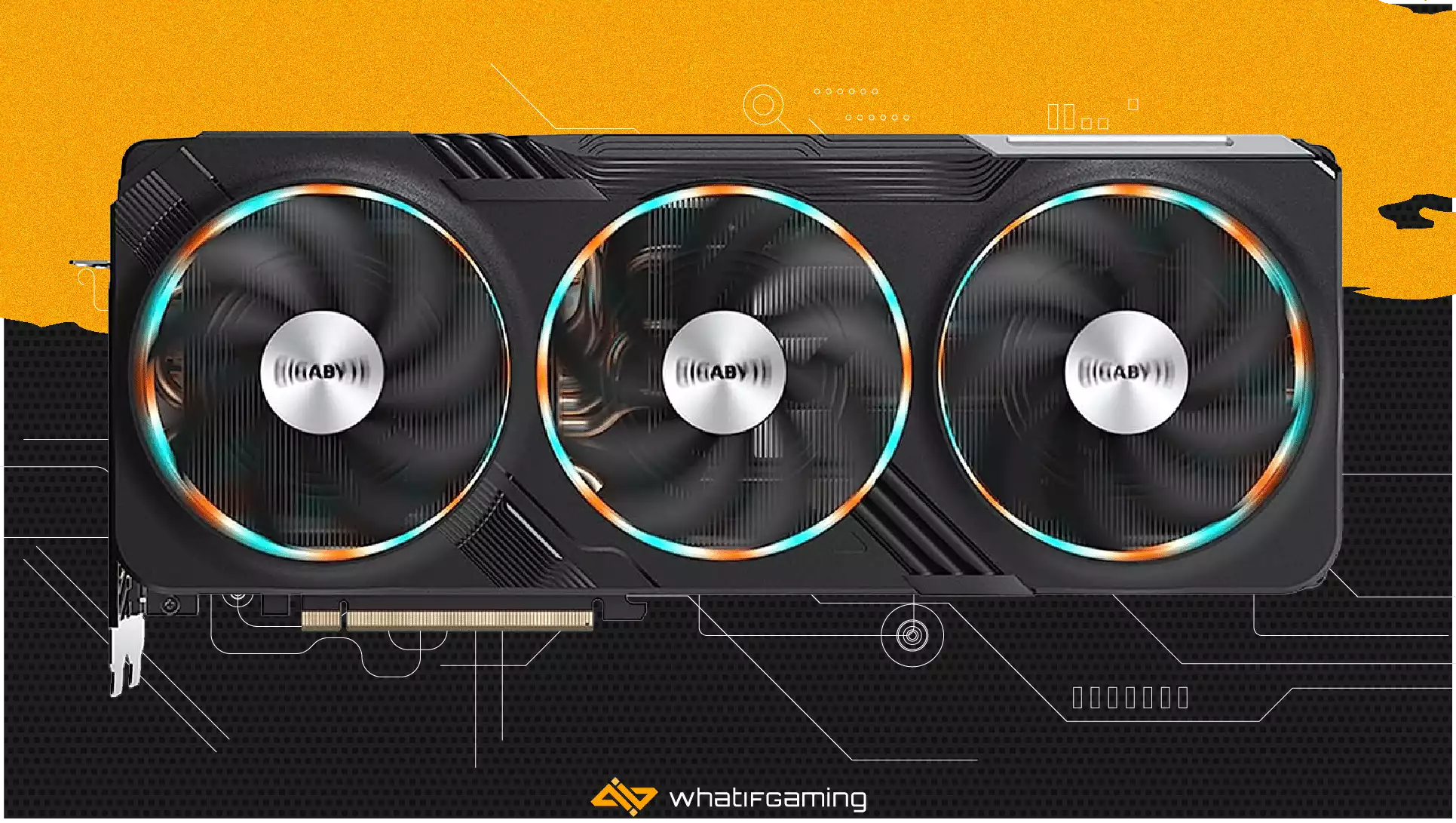 The RTX 4070 Ti is twice removed from NVidia's best 4K graphics card, It's also sure to find a receptive audience. Unlike 4060s occupying a tier below, it offers reasonable performance without having to grasp at DLSS for games to remain playable at the highest resolutions and settings. We turn to Gigabyte once more for our final pick. It has exceptional cooling yet can be yours at the suggested MSRP when on sale.
This is NVidia's first 4000-series performance segment GPU. Its AD104 die sees further shrinkage in the form of 20% fewer cores and 4GB less video memory than found on the 4080.
The memory's bandwidth is narrower too, which NVidia says isn't relevant due to improvements made to caches on several levels. Most importantly, the RTX 4070 Ti benefits from the same refined cores, DLSS 3, and other generational upgrades as its more expensive siblings.
Gigabyte keeps its Gaming OC designs consistent throughout the generation. The 4070 Ti's sparse industrial design is similar to the 4090's. Interestingly, there's a hole in place of almost half its backplate that lets air blast into the case without interruption. There's even room for personalization through the fans' RGB rims.
Even though you can get it for around $800, the Gaming OC has exceptional cooling. It's smaller than the 4090 and needs "only" three slots of space. Still, the design has a vapor chamber that markedly improves cooling efficiency.
Running the regular BIOS puts the Gaming OC near the top of the cool charts, with temperatures not even breaching 60°C. It's louder than most, but you can always remedy that by sacrificing a few degrees to the decibel gods by switching to the quiet option.
The RTX 4070 Ti's performance is quirky. It bests the RTX 3090 Ti at 1080p and matches it at 1440p. Interestingly, the previous generation's flagship puts out 10% more frames at 4K. One could argue that the newer card makes up for its 4K shortcomings with DLSS3 and a lower price, so it will be interesting to see if it will stay relevant longer.