The 12900K upset the status quo and marked Intel's return to excellence. It meets the Ryzen 5950X head-on whether you're juggling dozens of applications and Chrome tabs or extinguishing empires in CPU-intensive games like Stellaris or Warhammer: Total War. The best GPU for i9 12900K needs to be just as versatile!
This article was a long time in the making. Not for lack of suitable candidates, but because of the abysmal prospects GPU buyers were facing for what feels like forever. With crypto losing its luster and new generations looming, manufacturers and scalpers alike have finally relented. You, too, can get your hands on a first-class graphics card at MSRP or below. We'll help you make it count!
The Best GPU for i9 12900K – Our Top Picks
EVGA GeForce RTX 3090 FTW3 Ultra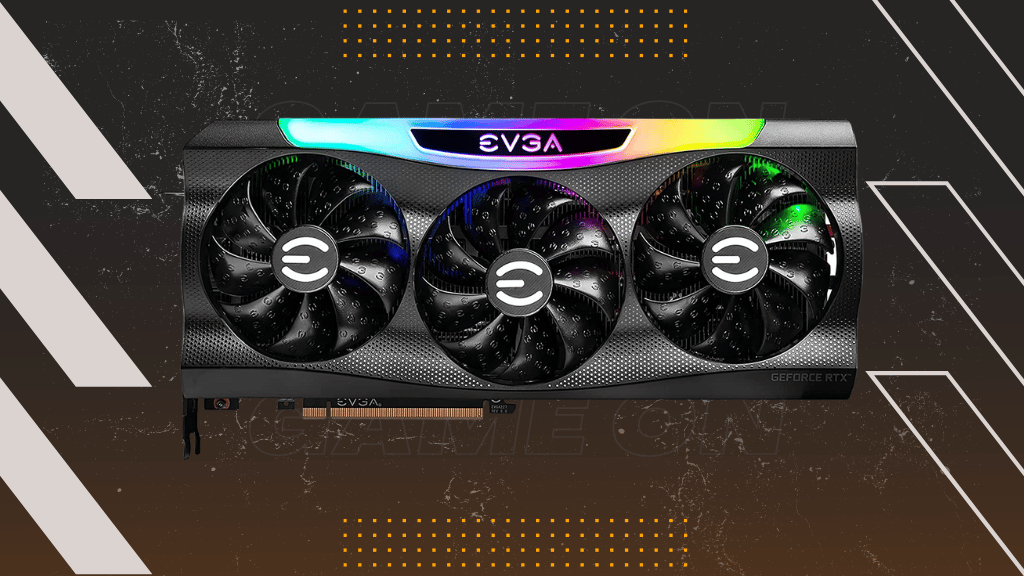 Base clock: 1395MHz | Boost clock: 1800MHz | Memory: 24GB GDDR6X | Ports: 3x DP 1.4, 2x HDMI 2.1 | TDP: 350W
Outstanding performance for gaming and productivity alike
Excellent cooling
Attractive design with plenty of RGB
Expensive for gaming alone
With the 4000-series fast approaching, there's never been a better time to buy an RTX 3090. You know it's going down when you can find top-tier models like the FTW3 Ultra for several Benjamins under MSRP! It's still a bit too pricy to recommend strictly for gaming, but we know that enthusiasts looking for the absolute best will jump at the chance to get one nevertheless.
The marginally better yet more expensive Ti version notwithstanding, the RTX 3090 represents the pinnacle of Ampere's capabilities. Turing did the heavy lifting innovation-wise, so the 3000-series concentrates on improving the diverse array of streaming multiprocessors and associated cores at its disposal.
The RTX 3090 uses an almost maxed-out version of the generation's largest die. It comes equipped with 24GB of GDDR6X, the fastest VRAM currently available. It's bolstered by a 384-bit bus and can achieve transfer speeds close to 950GB/s. Games won't be utilizing so much VRAM for a while yet, but users who also partake in 3D rendering or video production will see a drastic improvement over lesser GPUs.
EVGA's FTW3 Ultra is among the RTX 3090's most refined iterations. It features a curving shroud with silver accents and a circular texture along with three offset axial fans for better airflow. The card's top is home to a large RGB area, and you can plug an associated header into your motherboard to sync different RGB sources.
The card is a power hog, as evidenced by three 8-pin PCIe power connectors. It's a long card and uses three GPU spaces on a case's back I/O panel, so make sure yours is large enough to accommodate the card. Its connections include three DisplayPort 1.4 and one HDMI 2.1 port, which has become the generational standard. There's also a BIOS switch capable of toggling a regular and an OC BIOS version.
As Good as Ampere Gets
A GPU as beefy as this needs cooling to match, and EVGA delivers. Lifting the FTW3 Ultra's shroud exposes a chunky contact plate that transfers heat from the GPU and VRM to six heatpipes. These distribute it onto a thick heatsink. Several geometric cutouts on the PCB's right allow the fans to blow over the heatsink and expel the air through perforations in the backplate directly into the case, further aiding efficiency.
The RTX 3090 is a monstrous card, easily capable of running any game in 4K. You aren't limited to 60fps either – all but the most demanding or unoptimized titles like Cyberpunk 2077 will achieve triple digits, and that's even before you start cutting details own or resorting to DLSS.
The FTW3 Ultra's dual BIOS presents you with two meaningful choices. Sticking with the default makes for a quieter experience since the fans spin slower, and idle fan stop kicks in if the temperature is below a specified threshold. Choosing the OC BIOS ramps the fans up slightly, so they're louder but not to the point of being obnoxious. You gain a sizeable temperature drop to the mid-60°C range, so the tradeoff is worth it.
MSI GeForce RTX 3080 Gaming Z Trio 12G LHR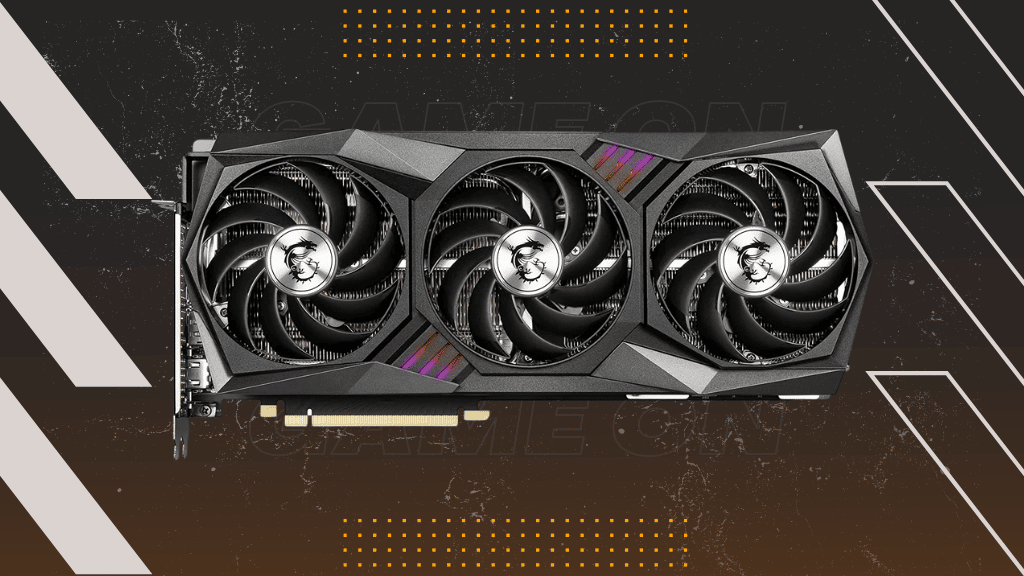 Base clock: 1485MHz | Boost clock: 1815MHz | Memory: 12GB GDDR6X | Ports: 3x DP 1.4, 2x HDMI 2.1 | TDP: 350W
Exemplary gaming performance
Slightly better than the original at potentially the same price
Excellent cooling and noise levels
Higher power draw than the original
For generations, the XX80 cards in NVIDIA's lineup have been lauded as the finest for high-end gaming. The same remains true for this release, especially now that there's a 12GB version of the acclaimed RTX 3080. It's sometimes even cheaper than the original 10GB version, giving you no excuse not to take advantage of the roughly 5% performance increase. Other than, perhaps, the noticeable power draw bump.
We went with MSI's interpretation due to attractive aesthetics and meaningful improvements to the card's core specs. The Gaming Z Trio brings a 45MHz uptick for the base clock and more than 100MHz for the card's boost clock. That's on top of the refresh's 2GB GDDR6X memory boost.
The two additional memory chips needed physical connections to the rest of the card, which resulted in a modest increase from 68 to 70 streaming multiprocessors. This automatically raises the CUDA count, not to mention the number of tensor and raytracing cores. While this doesn't seem like much, it adds up.
The Gaming Z Trio is an imposing card with a typical MSI-style angular design in line with the current industrial trend. You'll find quite a bit of RGB on the card as well. Most of it is concentrated on the top bar for max visibility, but streaks on the shroud also attract attention if you install the card using a riser.
Increased power draw is an unfortunate side effect of the upgrade, so the 12GB RTX 3080 takes more advantage of its third PCIe plug. It has the same port complement as the FTW3 Ultra and a similar BIOS toggle function.
The Generation's Finest Gaming GPU
MSI gave the card an excellent cooling solution consisting of a wide contact plate and six nickel-plated heatpipes to efficiently transfer heat onto the two heatsinks and out into the surroundings from there. Several pads connect with the VRM MOSFETs and other circuitry parts. There's even a secondary heat spreader that doubles as a structural brace.
The 3090 may be faster, but the 12GB RTX 3080 is the best GPU for i9 12900k if you're only interested in gaming. It's a much better buy for one, achieving around 95% of the 3090's performance while costing a quarter to a half less. You may use it with the finest 4K gaming monitors and push them to their limits, not just in eSports games. On the other hand, you can engage raytracing and enjoy jaw-dropping graphics at smooth framerates on a 1440p display without resorting to DLSS.
There's little deliberating when it comes to the correct BIOS. The default one makes the fans slightly less audible while maintaining temperatures in the mid-70s. Switching to the Low Temp BIOS barely impacts acoustics, but the 300ish extra RPM is enough to bring the card back to high 60°C territory.
XFX Speedster MERC319 AMD Radeon RX 6800 XT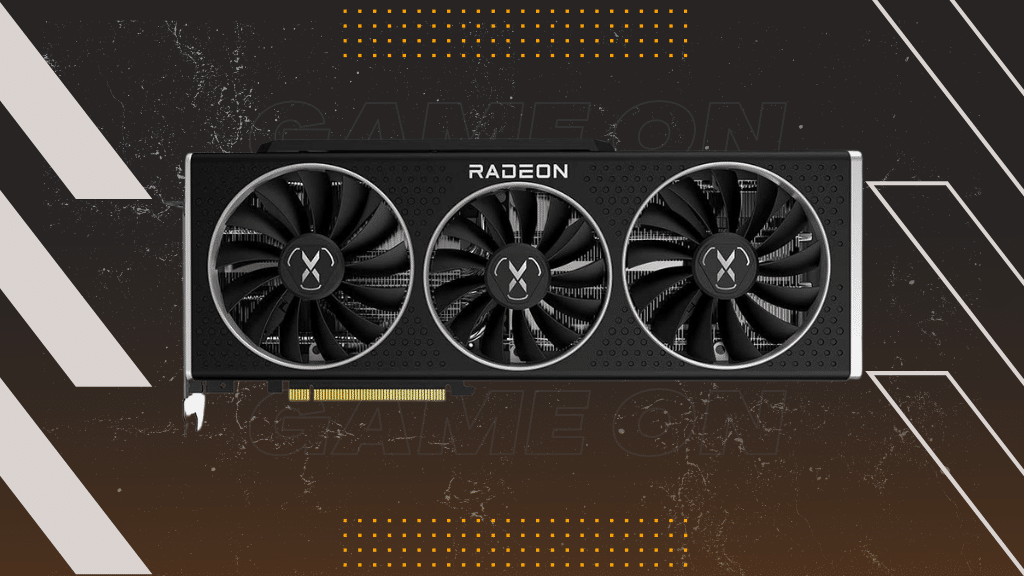 Base clock: 2110MHz | Boost clock: 2360MHz | Memory: 16GB GDDR6 | Ports: 3x DP 1.4, 2x HDMI 2.1, 1X USB-C | TDP: 300W
AMD has grown by leaps & bounds since the Radeon RX 5000-series era. The company didn't even release a high-end GPU back then, while now the likes of the RX 6900 XT are duking it out with NVIDIA's finest. As our third pick, we chose to focus on the slightly weaker yet much more affordable RX 6800 XT. It breathes down the 3080's neck in terms of raw rasterized chops, costs less, and can barely be heard if you go for XFX's Merc.
Whereas NVIDIA is in the refinement part of its release cadence, AMD had a lot of catching up to do. The 6000-series marks a return to form, introducing Team Red's take on raytracing along with sizeable improvements to more traditional performance metrics. They took a different approach, focusing on higher frequencies and an innovative L3 cache to facilitate improved communication between a card's fundamental caches and comparatively huge onboard memory.
At the RX 6800 XT lies Navi 21, the biggest die based on AMD's RDNA2 architecture. It uses a different set of compute cores, ray accelerators, and other components responsible for rasterized and raytraced graphics. The card comes with 16GB of GDDR6 memory, which is older and has a narrower bandwidth than the VRAM seen on NVIDIA's more advanced model. That's where the 128MB of Infinity Cache comes in, ensuring access to lots of lightning-fast temporary storage.
The Merc319 is among the best graphics cards for i9 12900K, both from a design and performance perspective. XFX completely overhauled the 5000-series look, ditching transparent plastic for a beautiful back metal shroud instead. It's accented with silver on the fan rims and lacks RGB. Some might object to the latter, but we feel it's among the more sophisticated GPUs out there.
Hot on NVIDIA's Heels
The fans aren't just for show – two have a 100mm diameter, while the middle one is 10mm smaller. The metal backplate is shorter than the PCB inside, so they can partially push air directly through the heatsink. The contact plate takes up almost half of the cooling assembly, and a whopping seven pipes siphon heat away from it. A bracket underneath the heatsink array improves sag resistance, and the metal backplate has several pads for improved conductivity.
The Merc is the first card on the list with an unconventional port layout. It still supports four monitors, but one of its DisplayPort connections goes through a USB-C passthrough. A TDP of 300W lets the card get away with two additional power plugs. It's another model with a BIOS switch.
The RX 6800 XT is a great value in the high-end gaming segment. The biggest gap between the reference design and an RTX 3080 occurs at 4K and sits around 6%. XFX's model brings this down to a few percentage points and can even match Team Green's champ if you're willing to dabble in memory overclocking. It's every bit as competent as a 10GB 3080 for seamless gaming at any resolution.
Raytracing is the only exception. While not bad for a first crack at their own version of proprietary tech, the 6000-series cards can't match their direct competitors' raytracing chops. The innovation still has to catch on in a more meaningful way if you aren't a fan of Minecraft, though.
GIGABYTE GeForce RTX 3070 Gaming OC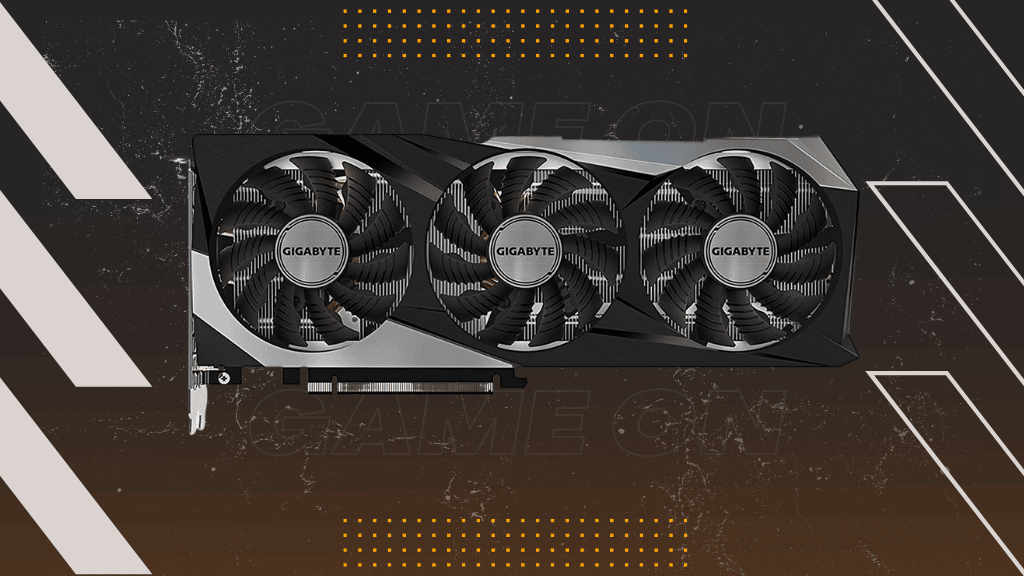 Base clock: 1500MHz | Boost clock: 1815MHz | Memory: 8GB GDDR6 | Ports: 2x DP 1.4, 2x HDMI 2.1 | TDP: 270W
Are you looking for the perfect card for 1440p gaming at 144Hz? In that case, you don't need to pair your 12900K with anything more expensive than an RTX 3070. Gigabyte's take is a bit costlier than the $500 Founder's Edition MSRP. Still, it justifies the increase with a capable cooling solution and meaningful overclocks.
The GPUs we've touched on so far are better than anything we had access to before 2020. However, the RTX 3070 is on par with what would have been the best GPU for i9 12900K had Ampere never happened – the RTX 2080 Ti. It just goes to show how focusing on upgrading existing technology can yield substantial improvements while cutting costs. The 2080 Ti was a $1,000 card, after all.
Unlike its more powerful siblings, the RTX 3070 is based on the second-largest Ampere die, GA104. It's considerably smaller than GA102 yet packs enough second- and third-generation cores to blow older GPUs away. Interestingly, the card uses 8GB of DDR6 VRAM with a 256-bit bus – the same as on leading 20xx models.
Gigabyte designed the Gaming OC to be a card you plug inside your system and essentially forget about. That's not to say its chunky black & silver shroud isn't fetching, but there's little to show off other than a small light-up Gigabyte logo. The Ventus fans are intriguing since they have ribbed fins, and the central one spins in the opposite direction. That minimizes turbulence & keeps the air pressure high.
NVIDIA's Progress Poster Child
Idiosyncrasies continue with the port selection as you get pairs of HDMI and DisplayPort connections. Rather than go with standard power connectors, Gigabyte uses one 8-pin and one 6-pin PCIe 3.0 plug to supply the required 270W.
Five milled heatpipes adhere to the GPU and contact plate directly, which maximizes their heat transfer potential. The right fin stack is larger than the left, and a fun-looking cutout in the metal backplate underneath it opens the card up for better circulation.
The RTX 3070 is noticeably slower than our last two recommendations, and the gap grows wider as the resolution increases. This should only concern gamers keen on 4K, as they'll have to start lowering settings to maintain playable framerates. Users who want triple digits at 1440p, including 200+fps using the best settings in games like Valorant, will find the RTX 3070 more than up for the task.
While cooler and quieter alternatives exist, the Gaming OC efficiently balances both metrics. Which BIOS to set isn't as clear-cut as with the Gaming Z Trio. Staying on the default one keeps noise in the low 30dB range, while going the OC BIOS route drops temperatures by several degrees at the cost of more audible fans.
PowerColor Red Devil AMD Radeon RX 6700 XT
Base clock: 2424MHz | Boost clock: 2649MHz | Memory: 12GB GDDR6X | Ports: 3x DP 1.4, 2x HDMI 2.1 | TDP: 220W
Great value for 1440p gaming
Very Quiet and efficient
Excellent RGB implementation
No acoustic difference between BIOS choices
Top-tier GPUs aren't the only ones getting their prices slashed! You can finally procure a premium RX 6700 XT model like the Red Devil for less than its MSRP cost. It's the best GPU for i9 12900K if you want to save money while still getting a futureproof card that can tackle any game you throw at it.
We were tempted to recommend the RTX 3060 Ti instead. You still might want to pick one up if you value raytracing or work with 3D software that supports NVIDIA-specific technologies. However, the RX 6700 XT is currently similarly priced yet clearly better for conventional gaming.
Like the RTX 3070, the RX 6700 XT is based on its manufacturer's second-largest die. Navi 22 is a considerable step down from its bigger counterpart, as the card has suffered a roughly 45% decrease in the number of available ray accelerators, stream processors, etc. Conversely, AMD shored the GPU up by giving it 12GB of GDDR6 RAM with a 192-bit bus. That equates to a narrower bandwidth somewhat mitigated by Infinity Cache's effect on data transference.
The Red Devil is the most RGB-centric card on our list. Where others are content to light their names up, PowerColor tricked the card out with lights on the side, glowing claw mark-like streaks on the shroud, and even a devilish logo on the backplate. Better yet, an RGB header makes coordinating the GPU with RAM or case fans a snap.
Substance, Style, Staying Power
Expect power usage to hover around 220W when gaming. Having two 8-pin PCIe 3.0 connectors is a bit overkill, but at least the card can handle potential spikes well. Its cooling solution doesn't need to be elaborate as a result, so PowerColor saved on costs by reducing the contact plate area. Even so, the six heatpipes are plated, and the heatsink exceeds the PCB's length.
The RX 6700 XT finds itself in excellent company, being slightly faster overall than the RTX 3060 Ti while trailing the RTX 3070 by even less. In real-world terms, it's a GPU that excels at maxed-out 1440p gaming, frequently reaching 100+fps even in AAA titles like Death Stranding. Competitive gamers with 1080p monitors sporting ultra-high refresh rates will also find the card tempting. It can maintain 200+ in MOBAs or eSports shooters while maintaining the best visuals.
As a bonus, the RX 6700 XT Red Devil is our quietest recommendation. Assuming you aren't regularly torture testing them, the fans won't ramp up past 1,000RPM or even reach 30dB. The same holds true regardless of your BIOS preference, so we suggest you use the default. The Quiet BIOS is acoustically indistinguishable yet carries a slight temperature penalty, so why bother?