Finding the best headset for PUBG can be a nightmare. Trust me, I've made this list, after all.
There are countless brands, models, and price ranges making up 100s if not thousands of potential gaming headsets on Amazon alone. Given that you're going to be dropping $100+ on your headset of choice, you can't afford to go shopping with these many options and no idea of what you're looking for.
Luckily for you, you don't have to. I've put together a list of the five best PUBG headsets that will improve your game overnight so that you don't have to.
[ninja_tables id="5487″]
I've also included a buyer's guide at the end of this list, just in case you think my picks are trash.
I've combed through all the leading headsets, though, so these five are the definitive best of the best when it comes to optimizing your PUBG gameplay.
---
1. Logitech G Pro X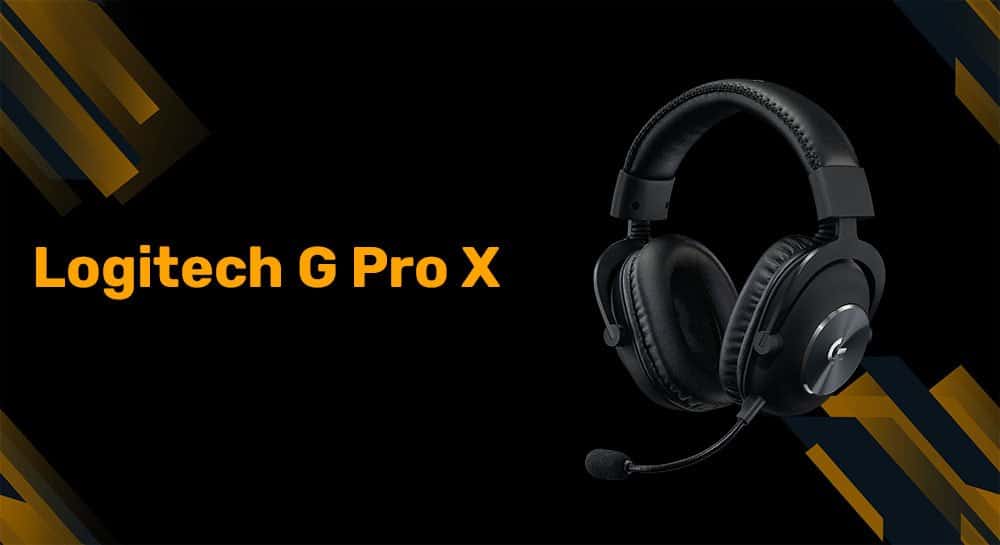 We're starting off the list with a headset primarily designed for PC and PlayStation users. It is next-gen compatible, including the Xbox, but using them on that system loses you access to a bunch of premium features.
So, for all you Xbox PUBG players, this isn't the headset for you. For everyone else, though, The Logitech G Pro x is a powerhouse of a headset that's moderately priced compared to some of the models currently sitting at the top of the market.
We're specifically talking about the wireless version of this headset here. It uses Logitech's famous Lightspeed technology. That's the tech that allowed the G Pro Wireless mouse to change the game, so you're not going to be losing out on any sound quality as a result of Bluetooth connectivity.
Speaking of sound quality, the G Pro X delivers on all levels. It's a DTS headset and uses an X 2.0 7.1 surround channel. This allows for the surround sound you're getting to be object-based, giving you a better idea of distance as well as direction. In other words, you've going to know how far away your enemies are, rather than just what direction they're coming from.
Logitech Remains King of the Wireless Hill
This is arguably the best wireless headset on the market for under $200. That's for PUBG as well as gaming and it even makes a great discord headset.
The fact that you get distance-based sound, as well as directional, is something that other headset brands have attempted, but very rarely is it done this well.
If you're on the market for a new wireless mic that will help you dominate your PUBG lobbies, this is it. There are more affordable wireless headsets later on down the list, but if you can stretch your budget to accommodate this one, do. You won't regret it.
---
2. Razer BlackShark V2 Pro Wireless
I'll admit that I'm a sucker for Razer products. If you're not a Logitech fan, this is your second-best option for a wireless PUBG headset that isn't going to break the bank.
Like the G Pro X, the BlackShark V2 features 50mm drivers that deliver crisp and clear audio whether you're listening to a teammate's voice or in-game sound effects. This is heightened by the passive noise cancellation that Razer has installed on this headset. The only thing you're going to hear is the game, for better or worse.
The audio system that the BlackShark is built on is THX. This gives you good positional accuracy in-game that's comparable to the quality of DTS headsets.
The BlackShark V2 is a little bit pricier than the G Pro X, but I would argue that it's worth the money, especially if you're not big on Logitech. It's a comfortable headset that delivers quality positional audio consistently, and that's all you really need from a headset.
The Razer BlackShark V2 is Performance Personified
While I recommend the BlackShark V2 as an alternative to the G PRO X , there's no doubting its ability to perform regardless of any other headset.
Razer is a brand synonymous with gaming for a reason. From PUBG, CSGO, to Valorant the brand dominates the market, so you shouldn't expect anything but the best from them.
If you're a PlayStation or PC PUBG player looking for the best PUBG headset, then the BlackShark V2 needs to in the conversation regardless of what budget you're working with. I describe the headset as performance personified, and I mean that. I've been using Razer headsets for years now for both PUBG and Call of Duty, so I can say firsthand that they have improved my gameplay.
---
3. HyperX Cloud Flight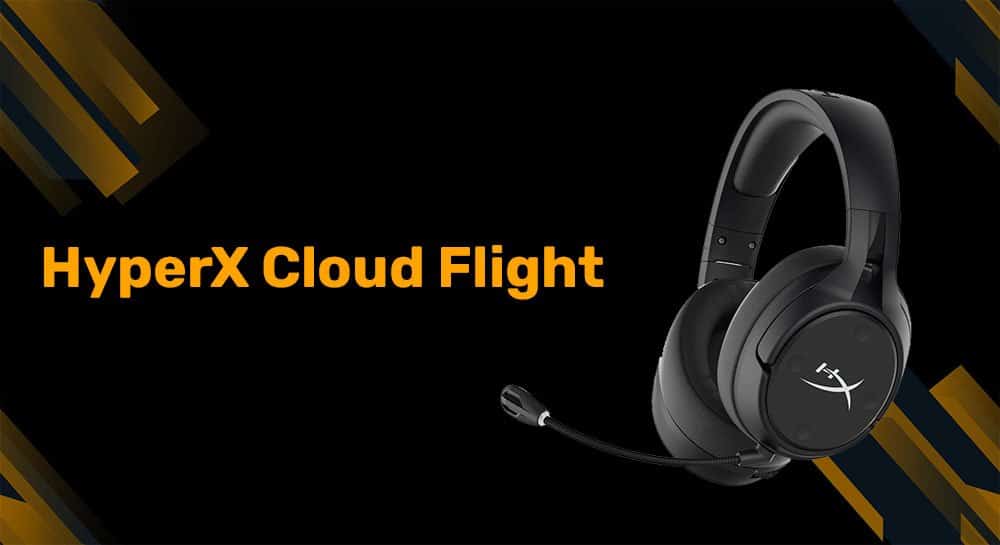 There are two different versions of the HyperX Cloud Flight. The S model is $30 more expensive, but it comes with 7.1 surround sound rather than the stereo used by the base model. So if you're looking for the best headset for PUBG, you want to be getting the upgraded model.
I haven't used many HyperX products in my time, but this headset caught my attention for one specific reason. It comes with a wireless charger. I typically wouldn't be a fan of this on other headsets, but the Cloud Flight models both come with 30+ hour battery life, so you're not going to get caught off guard with them. If you charge them at night, then it's just one less wire you have to deal with.
There's not much to complain about. It's plug and play, so there's no hassle setting it up, it has 50mm drivers, and it's comfortable enough ear cushions that rotate 90 degrees.
The HyperX Cloud Flight S is a High-Performing Novelty
I'm not going to lie; wireless charging is more of a novelty than anything else. Having fewer cables to deal with is always nice, but it's far from a selling point on one of the best PUBG headsets.
What I would focus on if you're planning on buying this headset is the 30+ hour battery life and the solid surround sound audio support. Both of these have much more of an impact on how you use this headset while you're playing PUBG.
If you're looking to steer clear of the big corporate giants, then this is the headset for you, especially if you hate cable management with all of your heart.
---
4. SteelSeries Arctis 7
SteelSeries has a reputation as being the best alternative manufacturer that's not Logitech or Razer, and I have to agree. Everything the company produces is of stellar quality and that includes its headsets.
The Arctis 7 came out in 2018 and is still a match for headsets being released over three years later. It's a PC model that uses DTS X v2.0 7.1, which is the standard for headsets around this price tag. The sound quality you're getting here is as good as headsets twice the price, with footsteps and gunshots being clearly identifiable thanks to its 360-degree precision audio.
The Arctis 7 is another wireless headset that has super low latency, which is vital for a gaming headset for shooters like PUBG. It also has 24 hour battery life, so you should never be caught out during the middle of a game, so long as you remember to charge it each night.
Compared to other PUBG headsets on this list, the Arctis 7 are extremely comfortable. They use athlete-inspired AirWeave ear cushions. Not only do these feel great, but your head sweats far less than when you're using bulkier fabrics.
Everything from the noise-cancellation to the steel headband is perfect. If you're a PC PUBG player, then this should be your go-to headset.
For the PC PUBG Players Out There – it Doesn't Get Better than This
The Arctis 7 does work with Switch and Mobile, but you're never going to need it for these systems. It's designed for PC gaming, meaning it's more focused than headsets compatible withe every system.
It's hard to find a flaw with a lot of SteelSeries' products, as is the case here. Everything about the headset screams quality, which is why I'm recommending it as the best PUBG headset for PC players.
---
5. EPOS Sennheiser Game Zero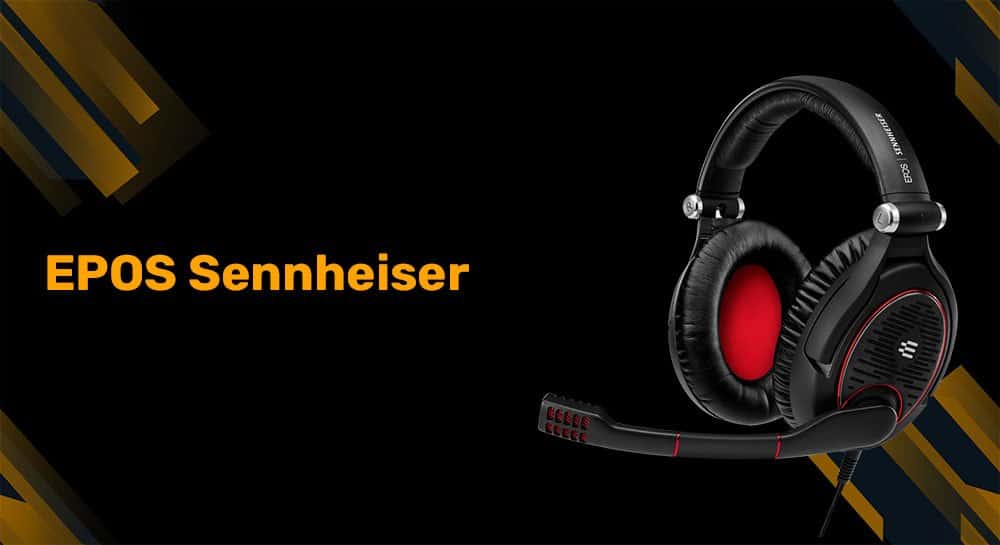 Last but not least, I've included a dark horse pick for all you contrarians out there. If the big names make you run in the opposite direction, then a headset model like this is what you should be looking for.
The Sennheiser Game Zero is a wired headset that clearly takes inspiration from some of the bulkier, music-orientated headphones out there. It comes with double-layered memory foam ear cushions that are built into XLL ear cups. This lets the headset sit over your ears rather than on them which is essential for noise cancellation.
I'll admit that the bulky design might not be for everyone, but there's no denying how comfortable the design is. This comfort is matched by the sound quality, which is up there with the best of them.
If you're tired of waking up with earache from other gaming headsets, the Game Zeros might just be the solution you've been looking for.
The Game Zeros Favor Comfort Over Form
This is the singles best headset for PUBG if we're talking about comfort. The audio isn't as precise or directional as some of the other models we've talked about, but you can use these for far longer before you need to let your head breathe a bit.
On top of that, the headset is compatible with PC as well as all last-gen systems. It isn't going to work with the Xbox Series X or S, but it should work with your PS5 like all jack-based headphones.
---
Buyer's Guide
Positional Audio
The single most important thing when you're looking for a gaming headset is positional audio. It doesn't matter if you play PUBG or CSGO.
The whole point of getting a gaming headset is to help you hear where enemies are mid-game. Without a positional audio system, you're not going to be able to do that.
Thankfully, all of the headsets I've featured on this list come with this tech installed. However, cheaper and older headsets tend to lack in this department, so be careful if you're shopping on a budget.
Comfort
Of course, the best audio in the world doesn't matter if you can't actaully wear the headset for very long.
I don't know about you, but when I boot up PUBG, I'm planning on being there for a few hours, at least. This means I need a headset that is comfortable and isn't going to make my head sweat.
Most modern headsets are good in this regard. Manufacturers have invested a lot into making sure the ear cushions installed on hardware these days is top-quality. If you can, though, test out the headphones for comfort before you open your wallet.
Wired or Wireless
Call me old fashioned, but I prefer wired headsets. However, I know a lot of you don't, and that's okay.
So long as the latency delay between things happening and you hearing them isn't any more than a few milliseconds, you can go with wireless all you like.
Just be careful if you start pushing into any higher delay figures. The last thing you want is to hear someone above you when they're already down the stairs and in your face.
Generally speaking, I only go with wired gaming tech when it's on the pricier end of things. That way, I'm guranteeing myself a certain level of speed and qulaity.
Price
Speaking of pricey headsets, we need to talk about the cost. Nobody likes this conversation, but it's one we need to have.
If you're playing PUBG at 30fps on an outdated PC, getting a new rig is going to do much more for your game than a gaming headset will. There's no point dropping $200 on a mic when your GPU is from 2004.
When you do have a rig good enough to justify a gaming headset for PUBG, you need to be realistic with your budget.
Some gaming headsets out there can cost more than two months rent, whereas some are the price of a meal from Taco Bell.
I find that $150 is a good middleground, hence why I've stuck with that price range for this list.
Just make sure that you don't leave yourself out of pocket when you go shopping. Putting food on the table is far more important than putting digital bodies in the ground.
FAQ