When October begins, so does the celebration of all things horror! Halloween is a great time of the year to share candy, watch some scary movies, and play some truly terrifying video games. While horror games often get shoved to the side during the rest of the year, Halloween is when the bloodiest, scariest, and most creepy games get their time in the spotlight. With an ever-growing abundance of new games to try out, we've whipped up a list of the best horror games to play on Halloween this year. This list focuses on some of the best horror games in 2020, whether they're newer indie titles or classic retro fright-fests. If you're struggling to think of a great horror game to play on Halloween, we highly recommend any of the picks listed below! Whether you're looking to get scared out of your wits or simply enjoy some spooky atmosphere, these horror games will get the job done.
1. Phasmophobia
Prospective ghost hunters and haunted house explorers, your time has come! In Phasmophobia, you and up to three other co-op partners enter a series of haunted locations while searching for spectral souls. Using a variety of ghost-hunting tools, you'll collect supernatural evidence like EVPs, ghost orbs, and full-body apparitions. This newer indie title can be played with traditional controls or a VR headset, which significantly amps up the intensity of the experience. Whether you believe in ghosts or not, Phasmophobia does an excellent job of making you feel isolated and scared, even when your friends are right by your side. If you're looking for a horror game to play on Halloween this year, Phasmophobia will bring the frights in full.
Phasmophobia is available on PC.
2. Among Us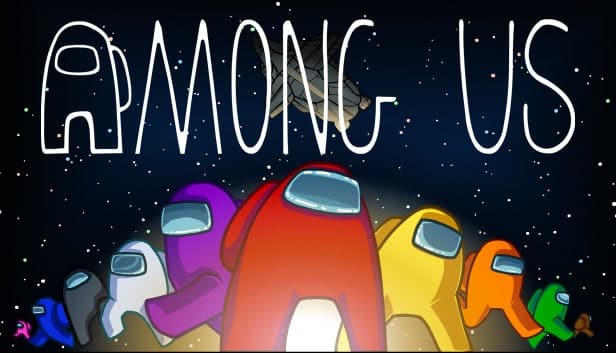 Although Among Us was originally released two years ago in 2018, the cooperative, deception-based party game has become immensely popular in 2020. In the game, you and up to nine other players work together as a crew of engineers, working to fix a deteriorating space station. However, one member of the group is a blood-thirsty imposter, hellbent on killing every last crew member. As players run around the map attempting to balance the rising problems, the imposter must sneak through vents, slay other members of the group, and generally avoid detection. It's tons of fun and provides a great mixture of suspense and joy, as you and your friends must work together or perish. Not only is Among Us a great game with plenty of replayability, but it's available on mobile phones for free (with some ads, of course), so even non-gamers can hop into the fun. It's not the scariest game, but it sure is one of the best horror games to play on Halloween.
Among Us is available on PC and mobile devices.
3. Resident Evil 2 Remake
It would be a shame to have a horror games list for Halloween and not include a Resident Evil title, as the series basically perfected the survival horror genre and paved the way for other horror games to come. While we recommend nearly every single game in the entire franchise (even some of the spin-offs too), our pick for the best Resident Evil to play on Halloween this year is the recent remake of Resident Evil 2. This classic entry in the franchise looks insanely good with modern graphics, making the deadly creatures you encounter all the more terrifying. Playing as either Leon Kennedy or Claire Redfield, you'll explore Raccoon City, a metropolis overthrown by an infectious virus. As you search for the truth behind the zombie pandemic, you'll have to fight for your life as nearly everything in the shadows is out to kill you.
Resident Evil 2 Remake is available on PC, PlayStation 4, and Xbox One.
4. The Walking Dead: Saints & Sinners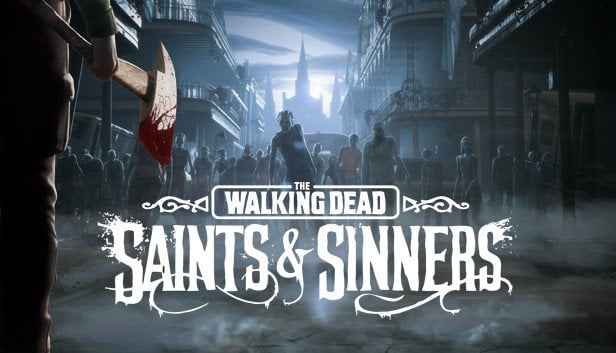 If a zombie game sounds appealing but you don't want to be scared out of your mind, we recommend trying out The Walking Dead: Saints & Sinners, a new virtual reality horror game based on the massively popular television and comic series. Like Resident Evil 2, Saints & Sinners offers a crumbling city packed with undead enemies, but amps the action up a notch. As you explore the ruins of New Orleans looking for a fabled reserve of ammo and food, you'll need to hold onto your resources and kill zombies with efficiency. This often means stabbing and dismembering zombies with a variety of melee weapons or thrown blades, which consistently feels awesome. Not only is Walking Dead: Saints & Sinners one of the best horror games to play on Halloween this year, but it's also one the best VR games of the year, period.
The Walking Dead: Saints & Sinners is available on PC and PlayStation VR.
5. Five Nights at Freddy's
If blood, guts, and zombies aren't exactly your speed, then take a dive into the crazy world of Five Nights at Freddy's for some significant jump-scares. This classic indie horror series got started in 2014 with the first FNaF game and saw a huge burst in popularity, resulting in six different sequels. Whether you pick up the original game or one of the newer sequels, you'll have to deal with creepy animatronic pizzeria characters that want to murder you outright. With nowhere to run and very few places to hide, Five Nights at Freddy's is basically a deadly game of hide-and-seek. Thanks to its easy-to-learn controls and concept, Five Nights at Freddy's is a perfect horror game for both gaming veterans and newcomers. With a brand new game releasing on the PlayStation 5 next year, there's no better time to hop into the Five Nights at Freddy's franchise.
Five Nights at Freddy's games are available on PC, PlayStation 4, Xbox One, and mobile devices.