Specs:

Size: 1TB
Read Speed: 160 MB/s
Rating: U3/V30/A2

Specs:

Size: 1TB
Read Speed: 150 MB/s
Rating: U3/V30/A2

Specs:

Size: 512GB
Read Speed: 170 MB/s
Rating: U3/V30/A2

Specs:

Size: 512GB
Read Speed: 170 MB/s
Rating: U3/V30/A2

Specs:

Size: 512GB
Read Speed: 160 MB/s
Rating: U3/V30/A2

Specs:

Size: 512GB
Read Speed: 130 MB/s
Rating: U3
The Steam Deck has undoubtedly enriched the PC gaming world, offering a surprisingly competent platform for portable play. You've probably noticed how Valve offers three storage variants with a steep price increase from tier to tier. Since other specs are identical, the entry-level 64GB model seems the most tempting. Is it enough? It depends.
Lucky for us, the Steam Deck has an SDXC-compatible SD card slot. This means we can increase storage capabilities well beyond 64GB. Knowing this, we can buy the best MicroSD card for Steam Deck and expand its storage potential dramatically at little cost.
SD cards have many different ratings and can be a tad confusing. So, which is the best SD card for the Steam Deck? Don't rush out and get any old card, as there are some important factors to consider. The key considerations are size and speed; SDXC cards are the fastest MicroSD offers, and the type we recommend for the Steam Deck. You can get older, larger cards cheaper, but these will not adequately read, load, and install data at the speeds you need.
The Steam Deck is limited to UHS-1 type SD cards. This means that you shouldn't expect max transfer speeds to exceed 100MB/s even if the card you purchase is rated for more. For this reason, we will be looking at A2-rated SDXC cards with a read speed of at least 100MB/s.
SanDisk Extreme – 1TB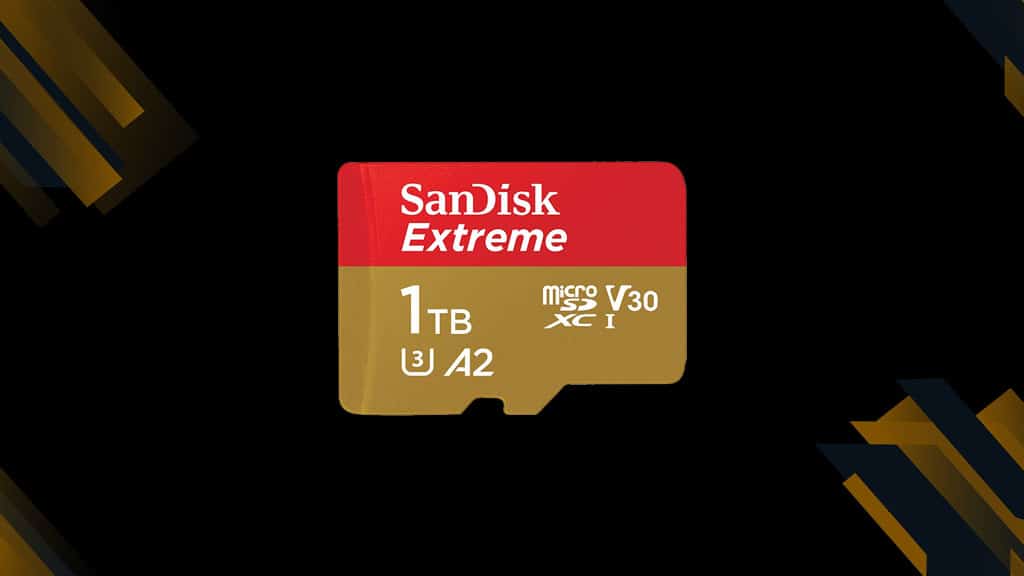 SanDisk Extreme 1TB
Type: SDXC | Size: 1TB | Read Speed: 160 MB/s | Rating: U3/V30/A2
Pros:
Fast read speed

Large size

Durable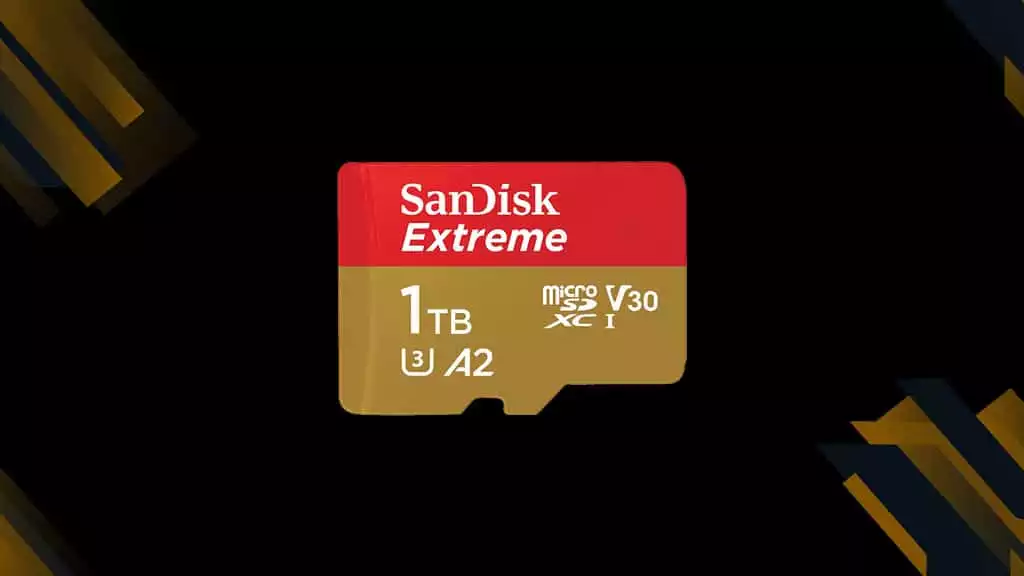 In our opinion, the SanDisk 1TB Extreme MicroSDXC Card is the best MicroSD card for the Steam Deck. This card was built with portable gaming devices like the Steam Deck in mind. You get a massive 1TB of storage with top-of-the-range specifications. This card has been tested in tough conditions and is temperature proof, waterproof, shockproof, and X-Ray proof. SanDisk is one of the most reputable brands in the MicroSD industry and this card is a true heavy-hitter.
The best feature of this card is its stated speed of up to 160MB/s. Typically UHS-1 cards are limited to 104MB/s, making this card a real speed monster. It may be one of the most expensive SDXC cards on the market, but you are paying for top-of-the-line speed and huge storage. One small feature to be aware of when purchasing Micro SD cards is the inclusion of an adapter. In this case, Sandisk has included one, which is nice.
Lexar Play – 1TB
Lexar PLAY 1TB
Type: SDXC | Size: 1TB | Read Speed: 150 MB/s | Rating: U3/V30/A2
Pros:
Fast read speed

Large size

A2 performance
Cons:
Doesn't include MicroSD adaptor
The Lexar Play 1TB MicroSDXC card is another excellent option for increasing Steam Deck storage. It has excellent specifications that are comparable to the Sandisk 1TB Extreme. Despite some similarities though, it falls slightly short of the Sandisk; in read speed, durability, and added extras.
This Lexar MicroSDXC card offers great performance at a cheaper price than the Sandisk Extreme 1TB. It has many of the key MicroSD card specifications we are looking for in a MicroSD like U3/V30 and A2. The A2 specification is particularly important for your Steam Deck. A2 cards have much faster "random read" speeds than A1-rated cards. As random read speeds are a key bottleneck for game load speeds, this is a critical feature.
The Lexar Play 1TB also exceeds the stated limits of UHS-1, offering up to 150MB/s. Within the portable gaming community, it is a very popular card and has a good reputation.
Sandisk Extreme Pro – 512GB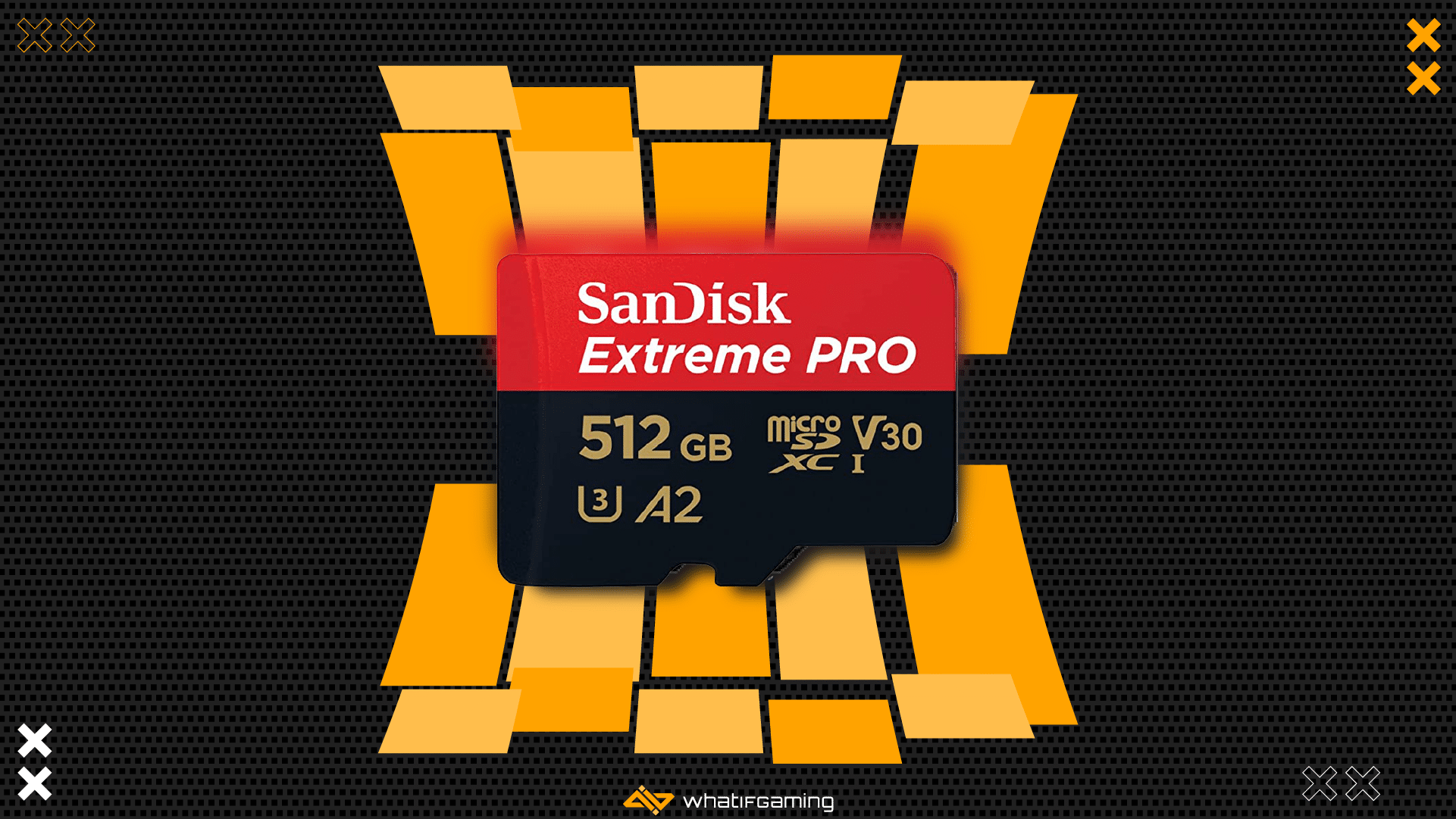 SanDisk Extreme PRO 512GB
Type: SDXC | Size: 512GB | Read Speed: 170 MB/s | Rating: U3/V30/A2
Pros:
Stellar read and write speeds

Durable

Lifetime warranty
Cons:
512 GB might be low for some users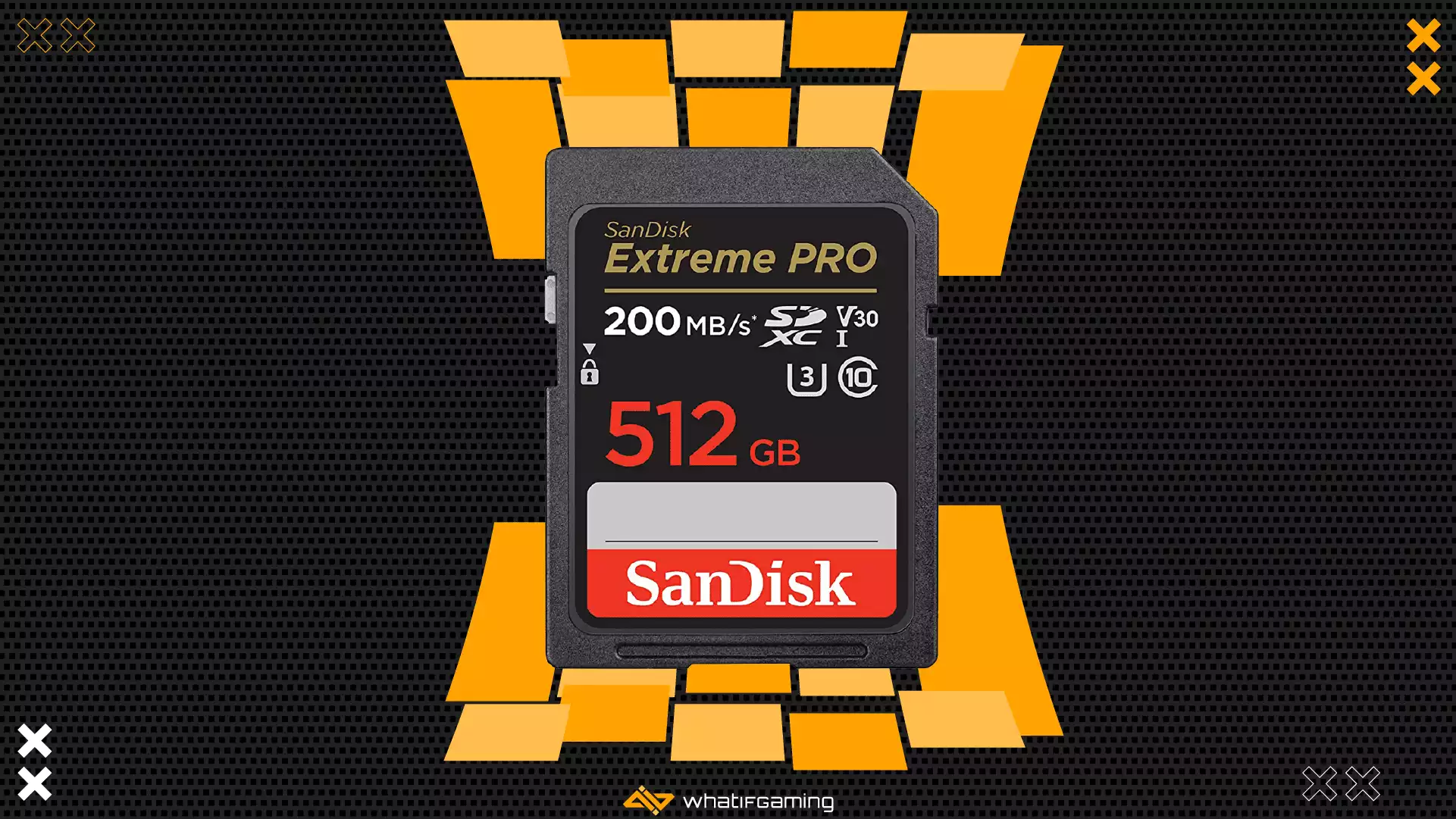 The Sandisk Extreme Pro 512GB offers a cheaper alternative to the Sandisk 1TB Extreme. It has comparable read speed, write speed, and performance ratings. You may have realized by now that unfortunately, the biggest and fastest MicroSD cards are the most expensive.
Do not lose heart though, cards such as this Sandisk Extreme Pro 512GB can still offer your Steam Deck a significant boost in quality storage. The extra 512GB from this card would increase the available storage space of your 64GB Steam Deck by 8x! The storage you gain via your SD card may not be as quick as the inbuilt NVMe SSD storage, but it is incredibly convenient.
One thing to consider with MicroSD cards is that the advertised read speed can vary, depending on the host device. For example, the top-end of the advertised read speed may only be achievable with a USB 3.0 connection to a computer, for example.
Kingston Canvas Go Plus – 512GB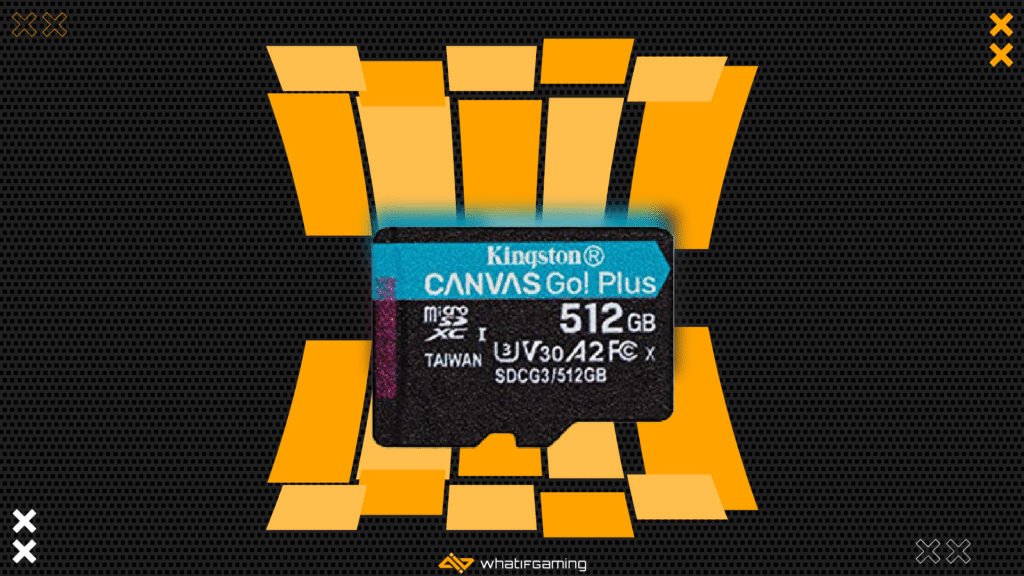 Kingston Canvas Go Plus 512GB
Type: SDXC | Size: 512GB | Read Speed: 170 MB/s | Rating: U3/V30/A2
Pros:
Excellent read and write performance

Comes with adapter

Attractively priced when on sale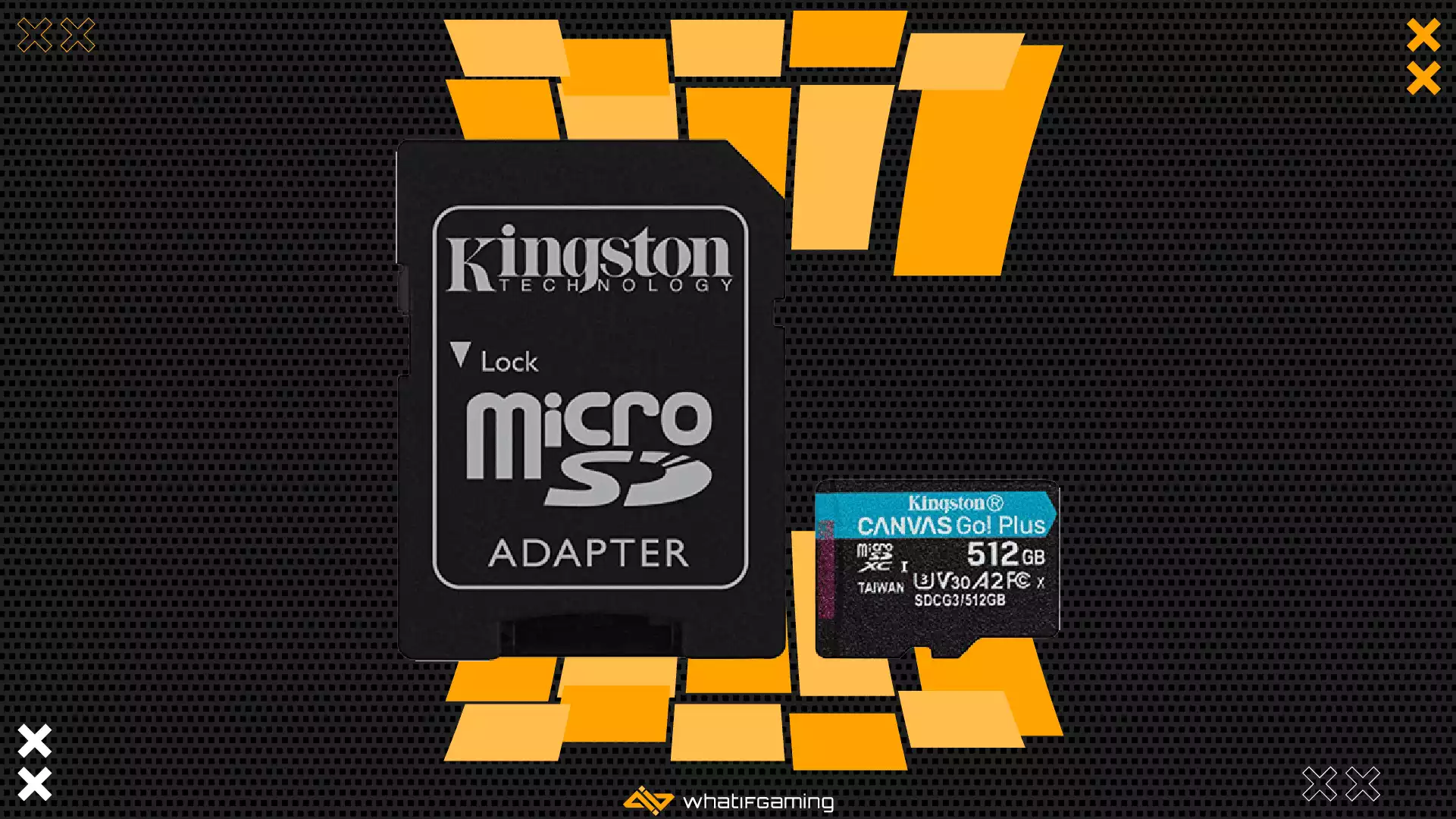 Next up is another 512GB card, this time from Kingston! It hits the price-capacity sweet spot, offering as much storage as the most advanced Steam Deck while being a cheaper upgrade than the 256GB model. It's a highly-rated UHS-I card with speeds that match our winner and exceed the Steam Deck's limitations by a comfortable margin.
Games like Call of Duty Warzone 2.0 will eat up more than a fifth of this card's available space. However, for every CoD-kike space hog there are dozens of indie or older titles that provide as much fun & excitement with a fraction of the space requirements. Whichever you prefer, the Canvas Go Plus can run all of them with equal dependability.
Kingston equipped the card with all the proofing it needs to survive harsh conditions or heated Elden Ring boss attempts. It also comes with an SD card adapter, so you can seamlessly slot it into a different device in the unlikely event that the Steam Deck loses its appeal.
Lexar Professional 1066x – 512GB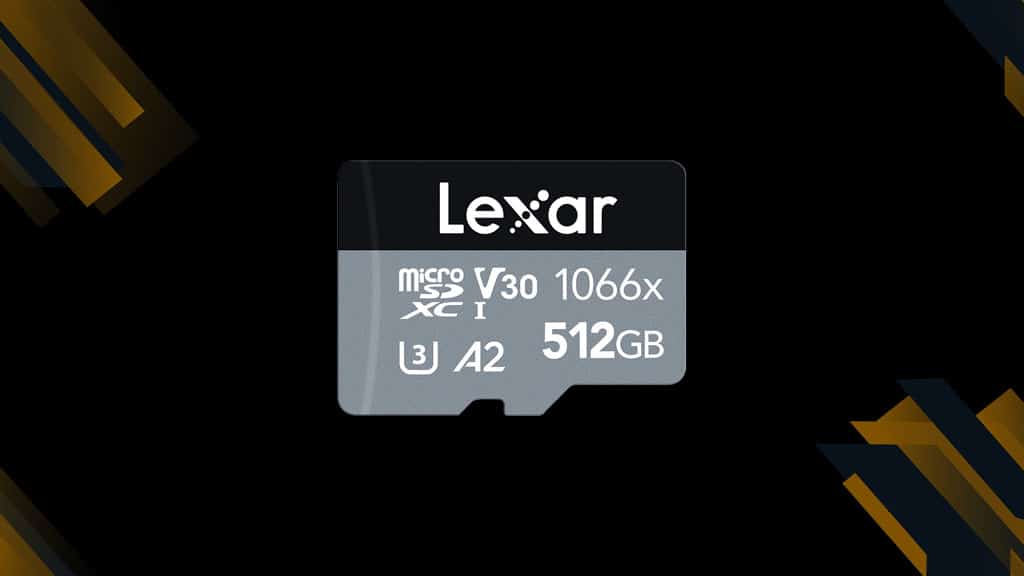 Lexar Professional 1066x 512GB
Type: SDXC | Size: 512GB | Read Speed: 160 MB/s | Rating: U3/V30/A2
Pros:
Great price

Good A2 performance
Cons:
Not as fast as advertised
The Lexar Professional 512GB is an excellent budget option for your 64GB Steam Deck. This card has earned its place on our list by offering excellent value for the price paid.
The Lexar Professional 512GB offers the same rapid U3/V30/A2 speeds as the larger, more expensive cards seen above. The speed and size of this card make it a very solid middle-of-the-road option. As you should expect with high-end MicroSD cards, the Lexar Professional 512GB is shockproof, waterproof, and X-Ray proof.
Purchasing a MicroSD card to boost the storage capacity of your Steam Deck is an absolute no-brainer in our view. When you are looking at buying a budget MicroSD card for your Steam Deck, always choose an A2-rated card, like this one.
Samsung EVO Select – 512GB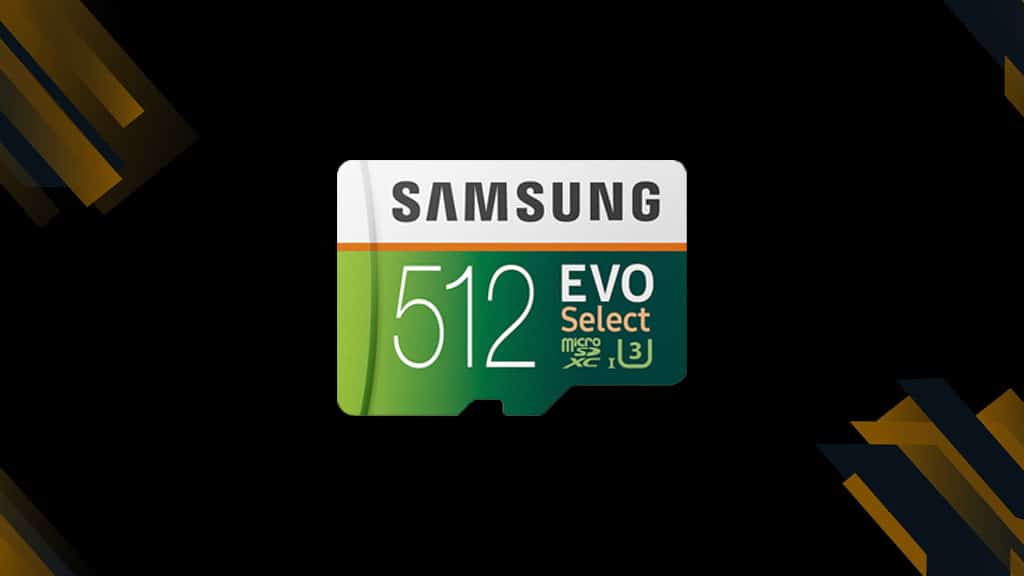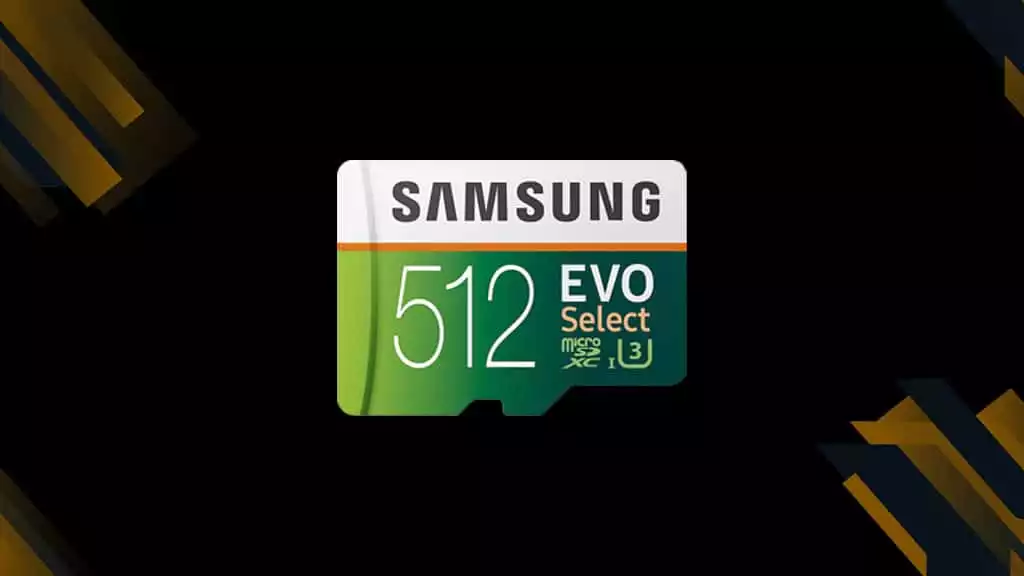 The Samsung EVO Select 512GB is probably the best bang for your buck MicroSD on this list. Whilst it only offers 100MB/s read speeds, no one is 100% by how far the Steam Deck will be capable of exceeding this UHS-1 cap.
For this reason, if you are on a really tight budget, we would recommend that you go for a cheaper UHS-1 card that has read speeds closer to the 100MB/s cap, like this one. It might not be quite as fast as the more expensive cards, but it won't be super noticeable.
One of the standout features this MicroSD card offers is the 10-year limited warranty. This is one of the best warranty offerings on the market. Whilst it is only a limited warranty, that's always much better than having no warranty at all.
Final Thoughts
That completes our roundup of the Best MicroSD cards for the Steam Deck. We hope you found it useful. We learned a few things along the way too. The most painful? The fact that big and fast MicroSDXC cards are pretty expensive. Unfortunately, if you want the best of both worlds, it might cost you. Extra storage will be essential for playing your favorite titles like New World on Steam deck.
There is some good news though, there are large, price-competitive cards out there. These include the Sandisk Extreme Pro 512GB and the Lexar Professional 512GB, which offer a good balance between size, speed, and price. If you are on a REALLY strict budget, then go for a card like the Samsung EVO Select 512GB. The advantage of cards with a 100MB/s read speed is that they meet the theoretical cap for UHS-1 technology, which is used by the Steam Deck.
FAQs
How much slower will load times be when using an SD card with the Steam Deck?
There's no impactful real-world difference in loading times between the various integrated disk options and a quality SD card. The boot-up is a few seconds faster on the 512GB model, but actual game loading times are either the same or even a second or two slower when pitted against SD cards. Random reads from the card are the only likely bottleneck and the main reason to make sure you purchase an A2-rated MicroSD card.
Why buy the 512GB Steam Deck when you can just upgrade the 64GB model with an SD card?
It's a fair question, and the answer depends on two factors. The games you play are the first. In general, the differences between the 512GB internal SSD and SD cards are minimal. However, that applies to a broad set of games, many of which are indie titles with more modest storage requirements and data chunks.
On the other hand, titles like Horizon Zero Dawn that load in lots of assets each time benefit from the NVMe's improved agility. The seconds add up if you mostly play such titles.
The second reason to get the 512GB version has nothing to do with storage. Rather, it's the improved anti-glare screen. The glare reduction is quite noticeable if you observe the two versions side-by-side. It makes sense to splurge on the more expensive version if you frequently play during commutes or in bright environments. There's no reason to upgrade if you mainly use the Steam Deck at home and can dim the lights, though.
What is the most important thing to look for in an SD card for the Steam Deck?
Most people will say it is storage, and obviously, this is true in many ways. After all, we want to get as many games on our Steam Deck as possible. But, in terms of performance, the most important feature of an SD card for the Steam Deck is the A rating. Only look for cards with an A2 rating. A2-rated cards have much higher random read speeds than A1 cards. That can be the biggest bottleneck for portable gaming load speeds.
Will games load quickly from the Steam Deck using an SD card?
Most games will load off of an SD card at speeds comparable to the SSDs, with some exceptions that don't warrant the upgrade unless you play them exclusively. UHS-1 SDXC cards have read speeds usually around 100MB/s; the PS4 and XBOX 1 used HDDs capable of 70MB/s read speeds. The fact that the otherwise noticeably speedier NVMe doesn't run circles around SD cards shows how the Steam Deck's CPU imposes restrictions on its end.