Specs:

Weight: 63g
Buttons: 5
Connection type: Wireless
Ambidextrous: Yes

Specs:

Weight: 63g
Buttons: 5
Connection type: Wireless
Ambidextrous: No

Specs:

Weight: 58g
Buttons: 5
Connection type: Wireless
Ambidextrous: No

Specs:

Weight: 55g
Buttons: 6
Connection type: Wireless
Ambidextrous: Yes

Specs:

Weight: 80g
Buttons: 8
Connection type: Wireless
Ambidextrous: Yes

Specs:

Weight: 78g
Buttons: 5
Connection type: Wired
Ambidextrous: No
Counter-Strike 2 is around the corner, and it has massive shoes to fill. Its predecessor has been the undisputed king of competitive shooters for eleven years. Global Offensive continues to set concurrent player records even now. With literally millions of players grinding away at it monthly, you'll need all the advantages the right tools can bring. The best CS:GO mouse should be at the top of your list.
Logitech G Pro X Superlight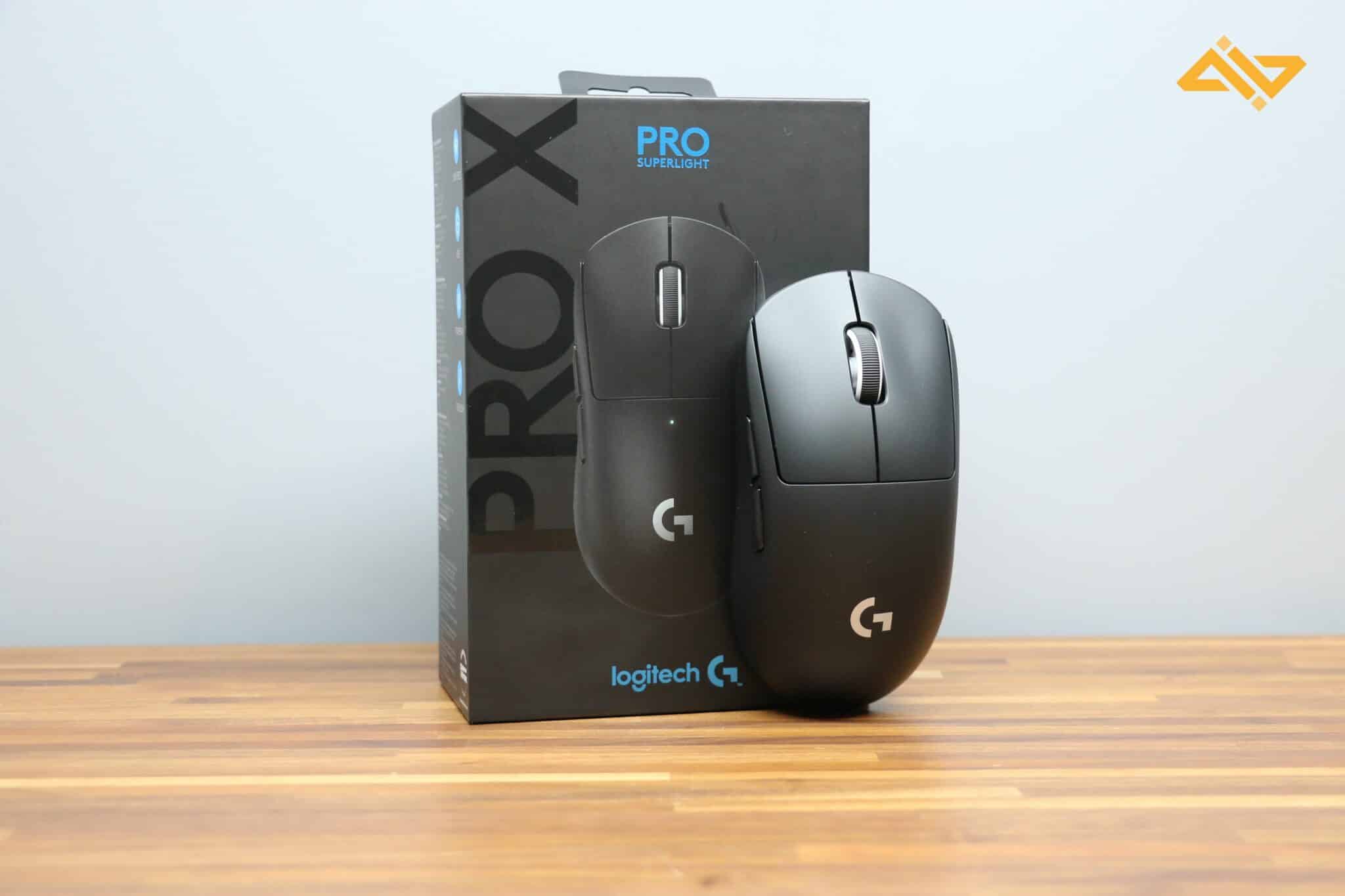 The G Pro Wireless was already a phenomenal mouse. Logitech wanted more, so they stripped down the weight further and got another batch of FPS pros to provide hands-on feedback for the Superlight's development. The resulting rodent smokes the competition in responsiveness and reactivity. If you have the lightning-fast reflexes of a Counter-Strike vet, this mouse will let them blossom.
Design-wise, the Superlight is a far cry from a gaming mouse. It's ambidextrous and devoid of RGB. Put it on an office desk, and no one will be the wiser. However, the lightweight, sturdy buttons and broad Teflon feet clue experienced gamers into its true purpose – unerringly putting AWP bullets between the eyes of hostage-carrying terrorists halfway across Office.
The Superlight justifies its name with a weight of only 61g. That's a 25% reduction compared to the original, all without changing the core design. It's a mid-sized mouse with a high hump suitable for any grip. That said, users with smaller hands who use their fingertips might have trouble reaching the side buttons.
Logitech continues to use the excellent Hero 25 sensor and Omron switches for the Superlight's main buttons. You can precisely dial in the DPI through G-Hub or reprogram all the buttons. You can even have one act as a switch for the others, doubling the commands at your fingertips. Not so useful in the heat of the moment but great for productivity and slower-paced genres.
Exceptionally low latency elevates the Superlight above the rest. Combined with the stability and precision of its feet, this lets you execute precise kill shots as soon as you think of performing them.
You can do so for 70 hours per charge while enjoying one of the most stable wireless implementations out there. We'd complain about the price, but the Superlight stands tall among the FPS mouse elite and justifies the cost with exemplary performance.
Razer Deathadder V3 Pro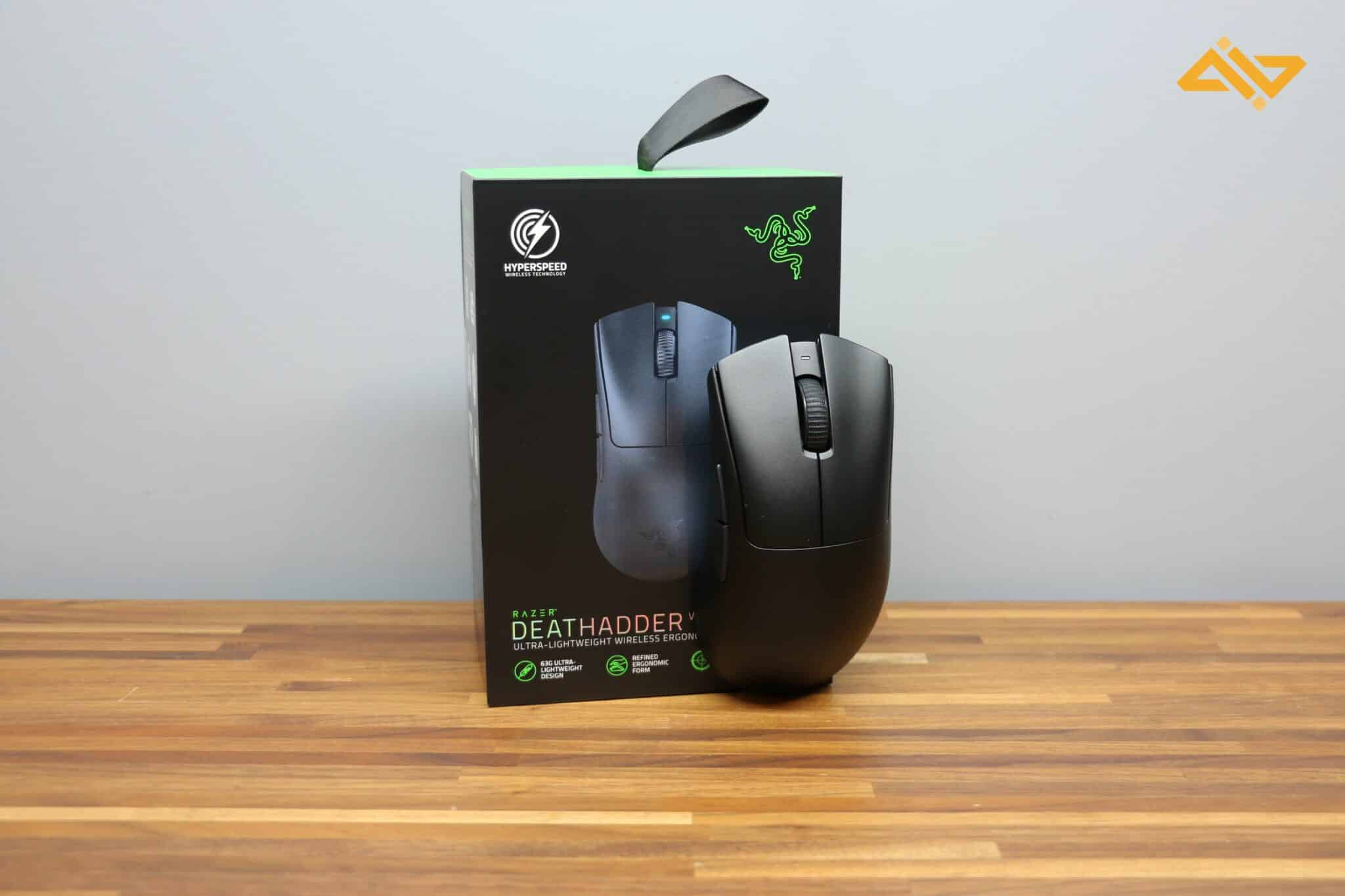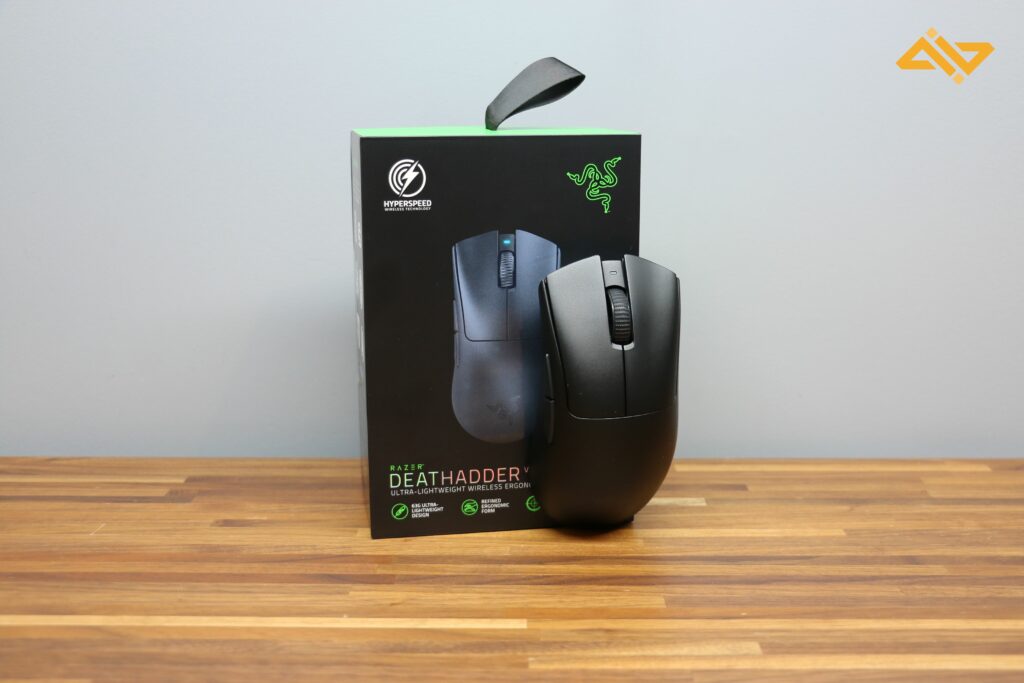 Need a mouse that's as lean & mean as other world-class contenders but caters to larger hands? Razer's third Deathadder is the best CS:GO mouse for you. It's not as versatile as the Superlight but makes up for this with even better click latency, an excellent sensor, and a fine battery.
Razer didn't go Logitech's route and experimented with the V3 Pro's shape more freely. It's a right-handed rodent, yet has a more subdued curve than the V2. A wide base and large hump fit well in large hands. Counter-terrorists with smaller hands will do fine, too, unless they prefer the fingertip grip.
Everything about the V3 Pro speaks of quality. It's 2g heavier than our winner in weight and has excellent optical switches for the main buttons. The side buttons are firm and react instantly when you roll your thumb over them. The scroll wheel is also on point. It's silent yet easily distinguishes each turn, allowing you to precisely switch to the knife and back again when you need a speed boost.
The V3 is a downgrade in a few ways that don't matter much. We definitely won't mourn the lack of RGB, for example. Conversely, the battery is down from 120 to 90 hours. You can track its life down to single percentages, so the need to charge will never catch you off guard.
Wireless performance is already stellar due to an extender. You can enhance it further by getting the optional Hyperpole dongle that quadruples the max polling rate. That brings its click latency down to wired levels, surpassing the Superlight. The add-on adds more on top of the Deathadder's already unpleasant price, though.
Razer Viper V2 Pro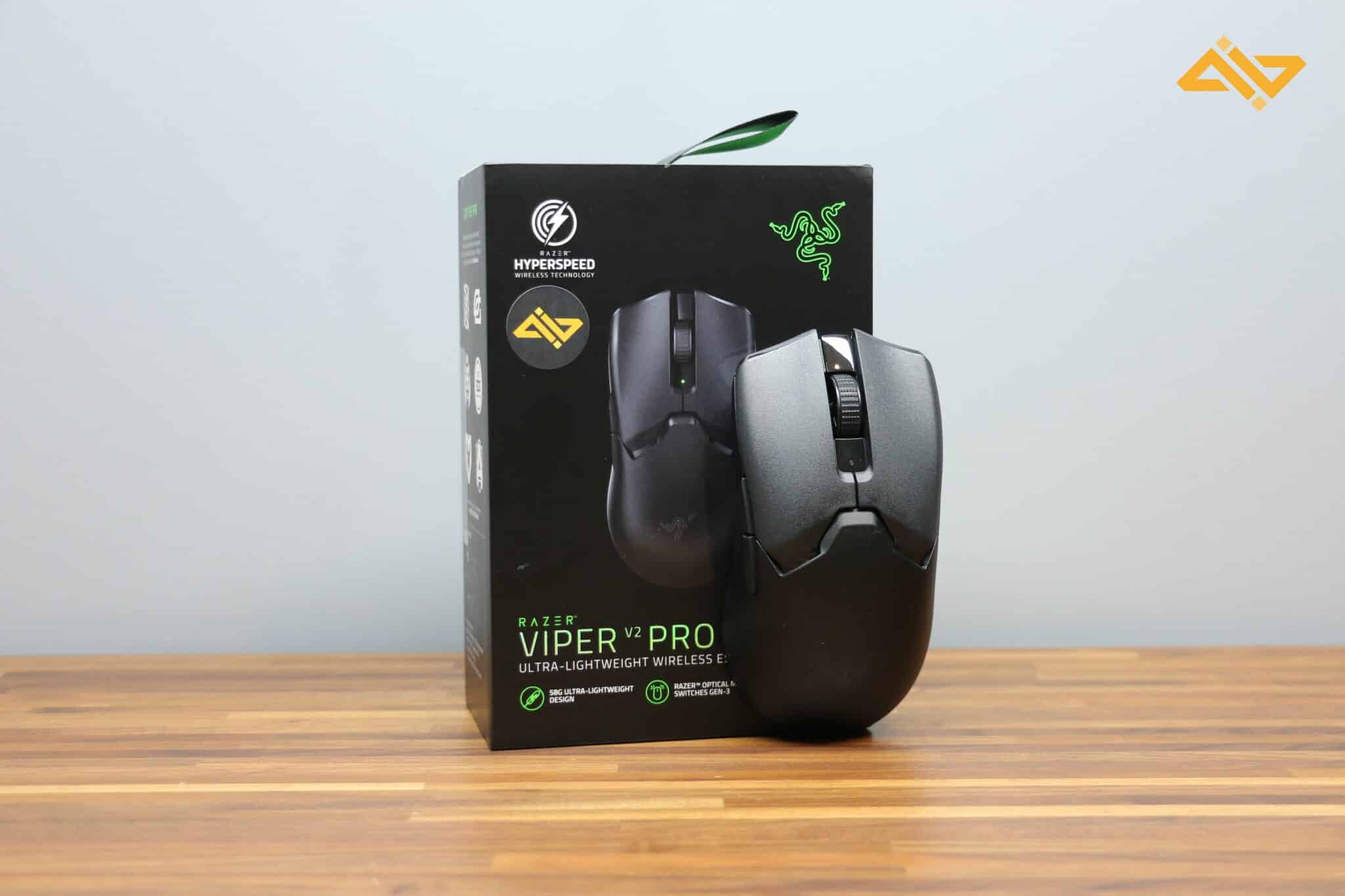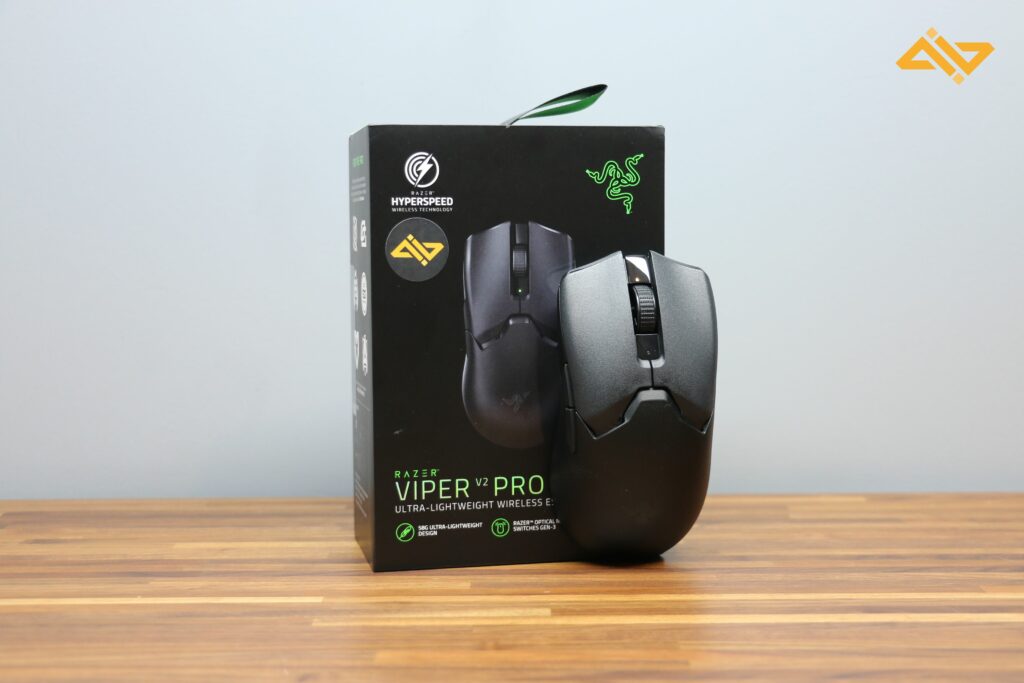 Razer Viper V2 Pro
Weight: 58g | Buttons: 5 | Sensor: Focus Pro | DPI: 30,000 | Connection type: Wireless | Ambidextrous: No
Pros:
Lighter and more durable than the Viper Ultimate

Excellent responsiveness & minimal latency

Minimalistic design with improved side buttons
Cons:
Expensive

No dongle storage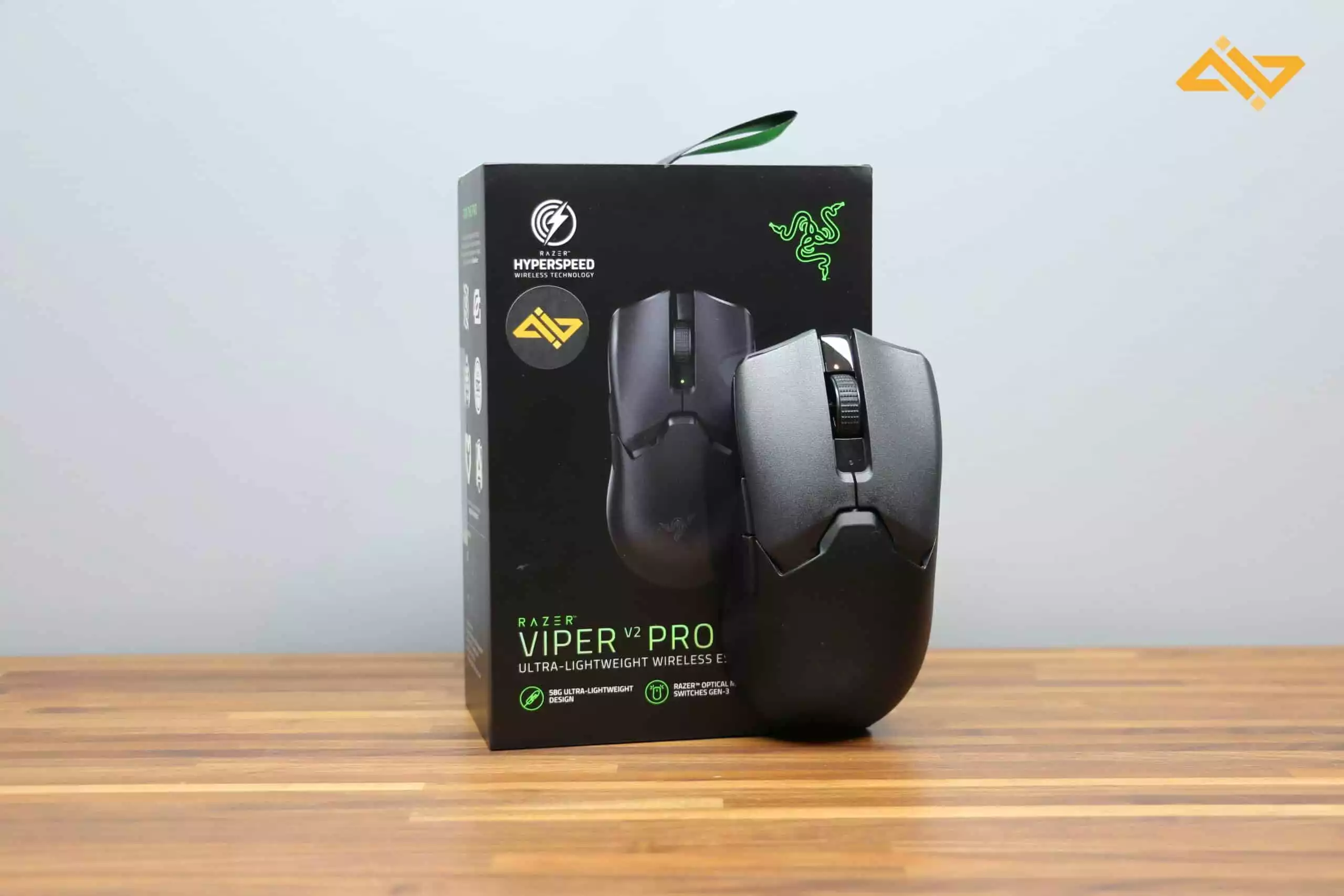 We've already crowned one of Razer's snakes as the second best mouse for CS:GO, so why another one? Because the Viper caters to a more niche audience – players looking for the finest balance of weightlessness and lightning-fast response times. The Viper is speedy, allowing for flawless flickshot action. Add in fine control and all the bells & whistles you get with the Deathadder, and you've got a wicked tool to help you climb the ranks.
Razer was more conservative when tinkering with the second Viper's shape. Everything worked well from the start, so the changes focus on stripping its weight down. Removing the RGB zones and two buttons for ambidextrous use leaves you with 57g of pure killing intent. The Viper is a low-riding rodent with barely any hump. It's great for fingertip and claw grips, but palm users might find it wanting.
Our two Razer picks share much of their underlying hardware. The sensor and mechanical button switches are identical, for one. You can also choose between three LOD points for either, which is excellent if you lift your mouse a lot during frantic site rushes. Users looking for the lightest mice will prefer the Viper, but the differences aren't pronounced.
Razer Synapse settings are comparable as well, letting you remap the buttons, choose alternative commands, or create elaborate macros. Synapse is a memory hog, so it might be best to dial in core settings and shut it off if you also play newer titles.
A full battery offers 80 hours of bomb-defusing fun. Charging shouldn't cause downtime since the braided cable isn't as rigid as older ones. Wireless connectivity is stable – we just wish you could store the dongle in the mouse.
Xtrfy M8 Wireless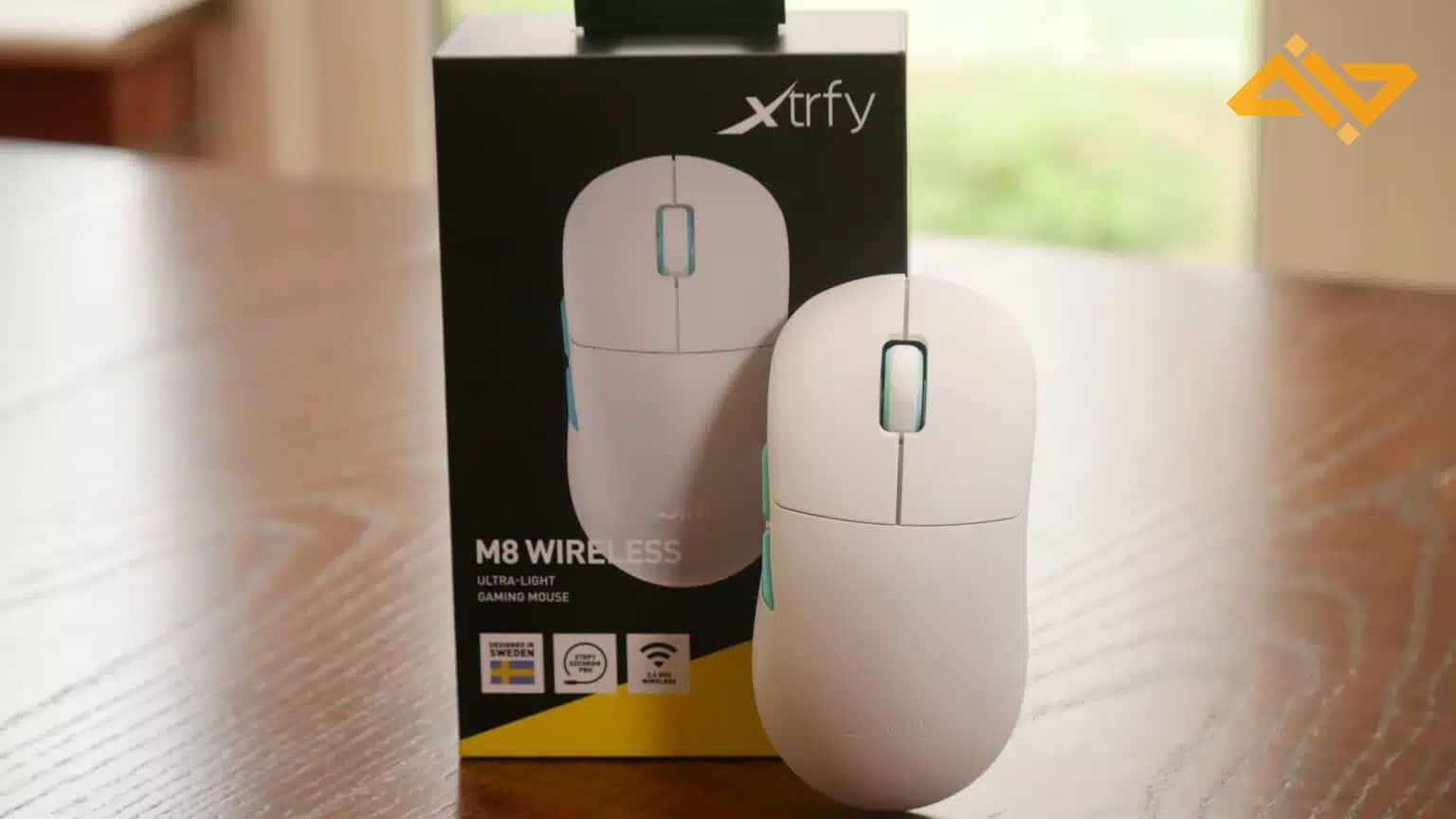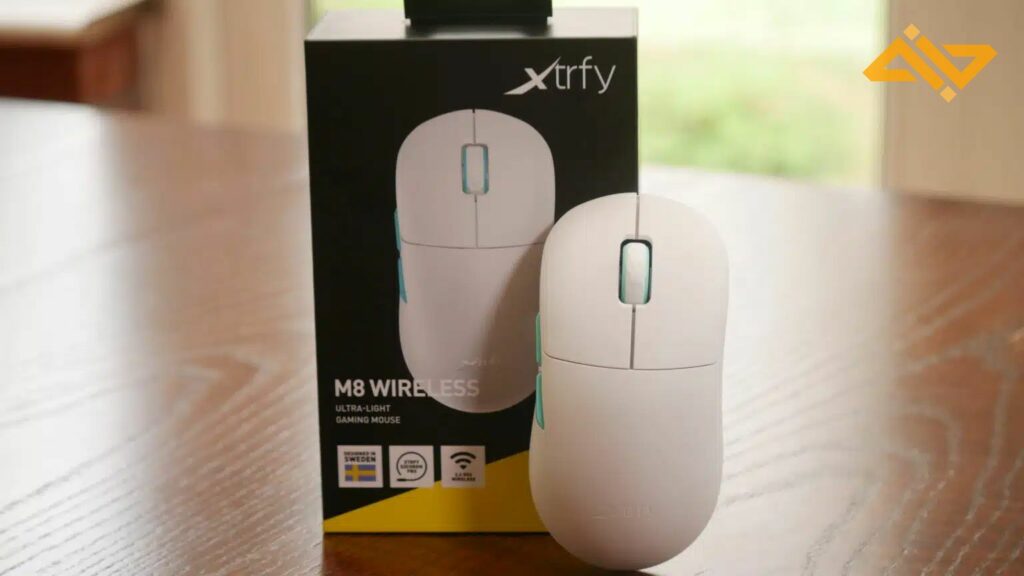 Xtrfy M8 Wireless
Weight: 55g | Buttons: 6 | Sensor: PixArt PAW3395| DPI: 19,000 | Connection type: Wireless | Ambidextrous: Yes
Pros:
Outstanding build quality & handling

Innovative shape works well

Intuitive configuration without the need to install software
Cons:
Might not be suitable for users with large hands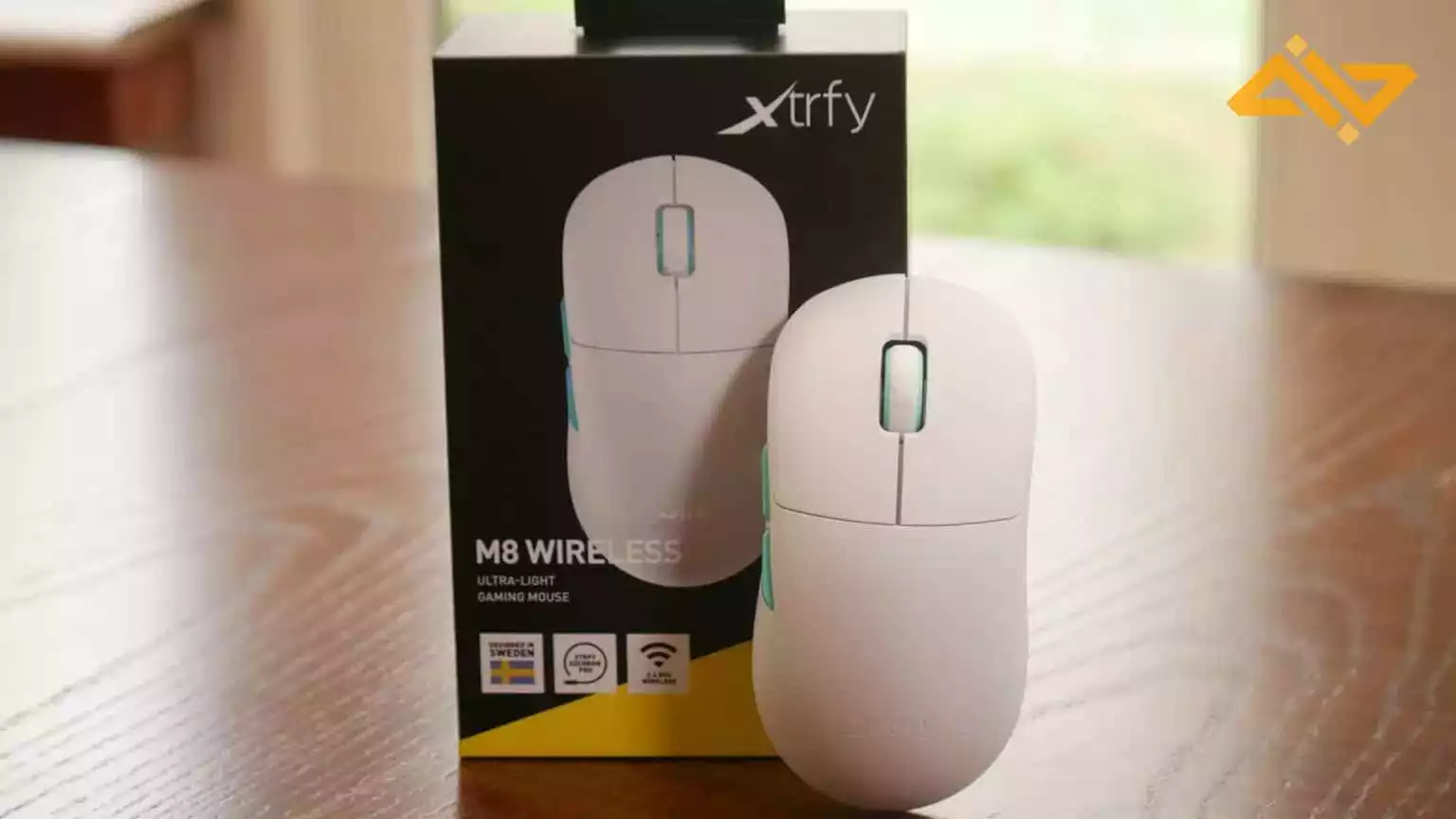 Let's now take a moment to honor a relatively new mouse bound to make converts out of diehard Logitech and Razer fans. Xtrfy's M8 Wireless blends competitive-level stats with an acceptable price and unique shape. It's nice to know mouse design hasn't reached its final form. The M8 is proof of exciting new directions the future may take.
Superficially, the M8 Wireless reminds one of a smaller Superlight. It's also suitable for southpaws and has a prominent hump in the center. Its buttons are rounded and respond regardless of finger placement, making the mouse suitable for all grip styles despite its smaller size. There's no RGB, but Xtrfy lets you pick among several charming color combinations.
Our quest for the best CS:GO mouse weight ends here. The M8 lands gently on the throne at only 55g. Its outer shell remains creek-free, and you won't accidentally press anything if you squeeze too tight. Xtrfy did cheat a bit by perforating the underside. Smart, since doing so knocked a few grams off without compromising build quality.
The M8's front is only 4mm high. That makes it too low to accommodate a charging cable. You connect it to the right instead and use a stopper when playing wirelessly. The rounded buttons make the slope manageable, and the cable is flexible enough not to get in the way while playing. Its placement can be awkward, so you should top the mouse up before any ranked matches.
Click latency is laxer than on our first three picks but still way above average. You get two LOD settings, which you access along with DPI and polling rate through a button & switch combo. Some users might miss the lack of dedicated config software. Others will applaud Xtrfy for getting rid of the bloat.
Logitech G Pro Wireless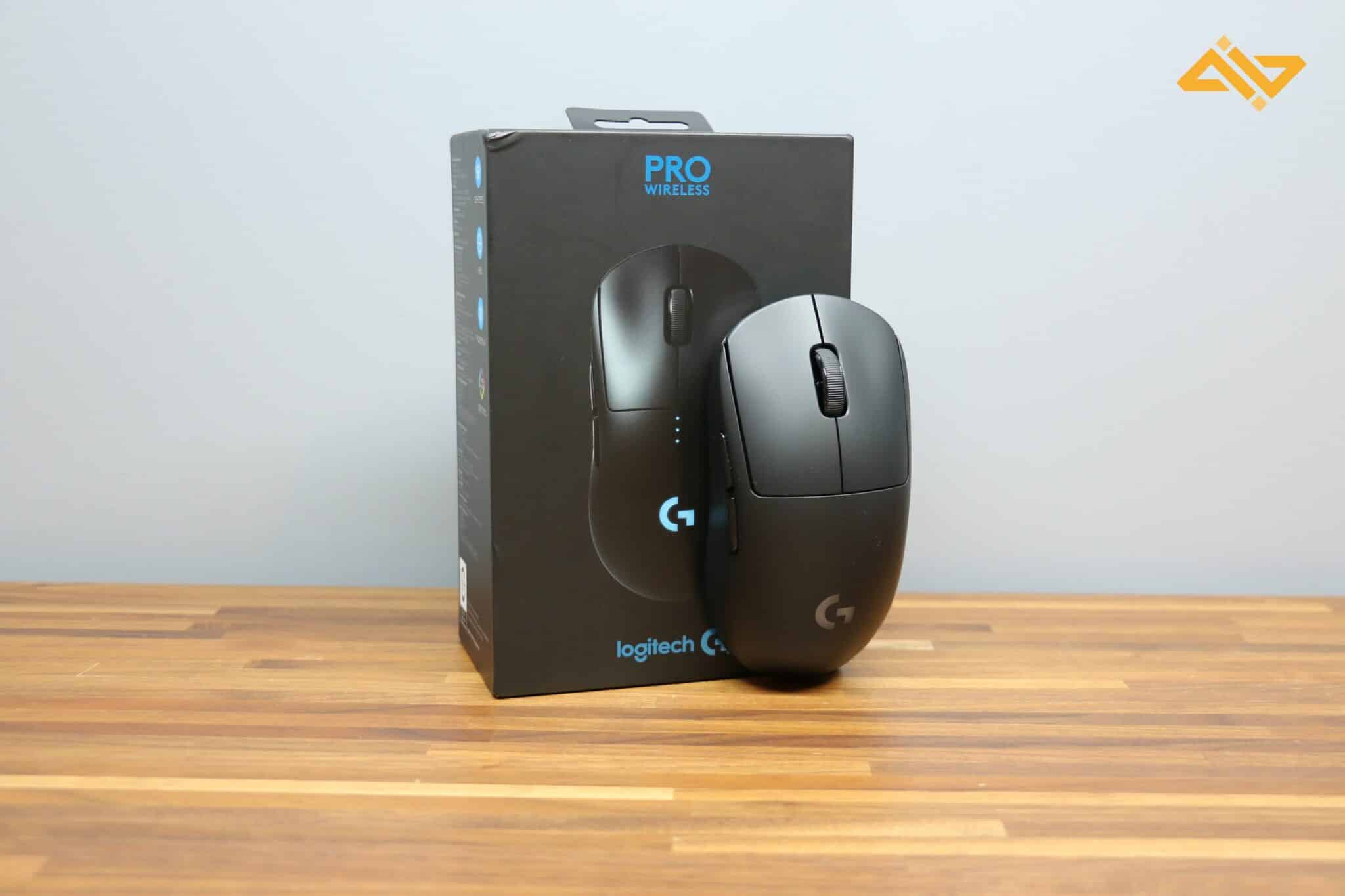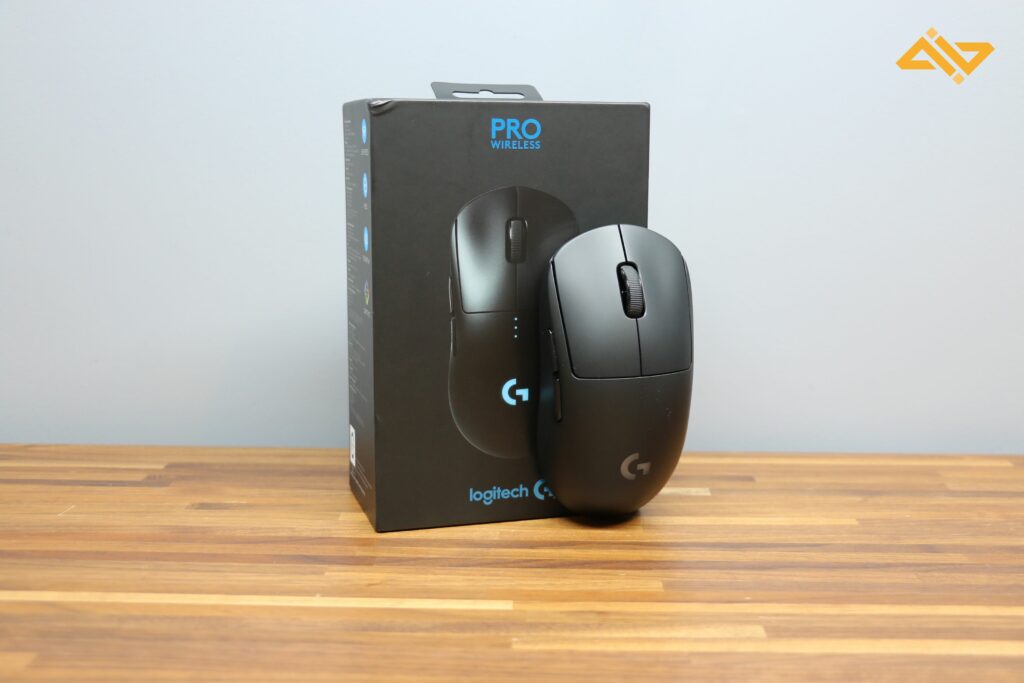 Logitech G Pro Wireless
Weight: 80g | Buttons: 8 | Sensor: HERO 16k | DPI: 16,000 | Connection type: Wireless | Ambidextrous: Yes
Pros:
Fantastic main buttons

Dependable wireless

Snappy and accurate sensor
Cons:
Awkward DPI button location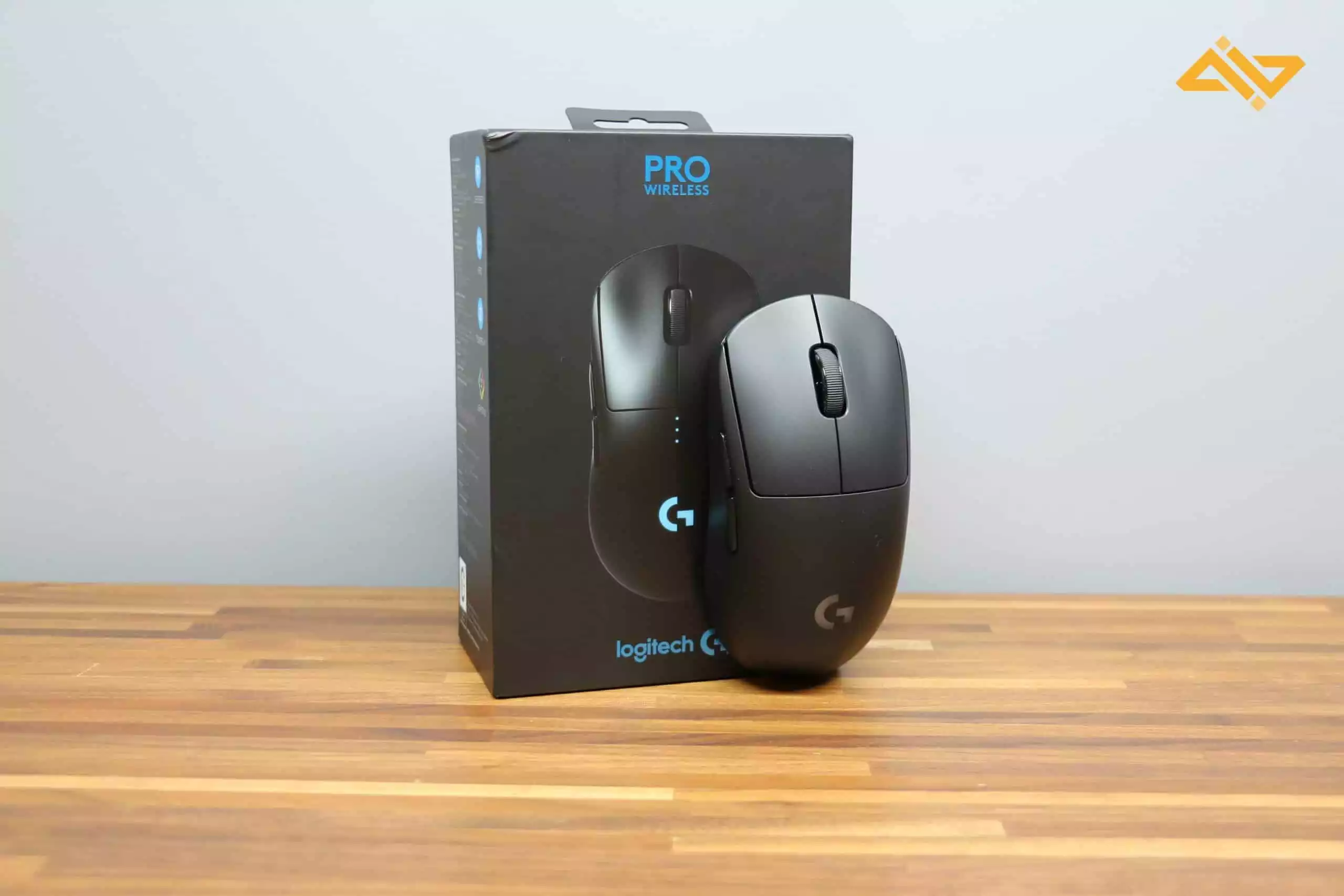 The Superlight might be dominating the global elite now, but its direct predecessor is still alive & well. We'd argue that the G Pro Wireless is best mouse for CS:GO material as much as the new version while being more versatile for everyday use. If you don't mind the added weight, that is. It's $50 cheaper while providing a comparable gaming experience, which is another reason to get one.
It's easy to see why Logitech didn't alter the shape when designing the upgrade. The G Pro Wireless is large, comfortable to grip, and easy to lift due to indents on both sides. It's truly ambidextrous and has buttons on either side to offer full functionality to lefties. You can always exchange two for magnetic stoppers if they interfere with your play style. Otherwise, they're great for mapping push-to-talk or inspect.
80g isn't ultralight by modern standards. It's still not heavy considering the overall superb build quality and an included battery. Its 60h max is on the lower end of our list, yet good enough for weeks of carefree fragging.
This is our only CS:GO mouse pick to feature RGB. It takes the form of the Logitech logo and will be obscured by your palm most of the time. Still, G-Hub offers adequate effect and customization options for it. More importantly, you get to save several onboard profiles and dial in your preferred DPI settings.
High-quality Omron switches and the Hero 25 provide the responsiveness & flexibility the G Pro Wireless remains famous for. Snappy buttons with little travel and the sensor's superb tracking ensure you can accurately position the crosshair and either dish out precise damage or lay down effective smoke cover. Whatever the situation, the G Pro Superlight is still up for the challenge.
Zowie EC3-C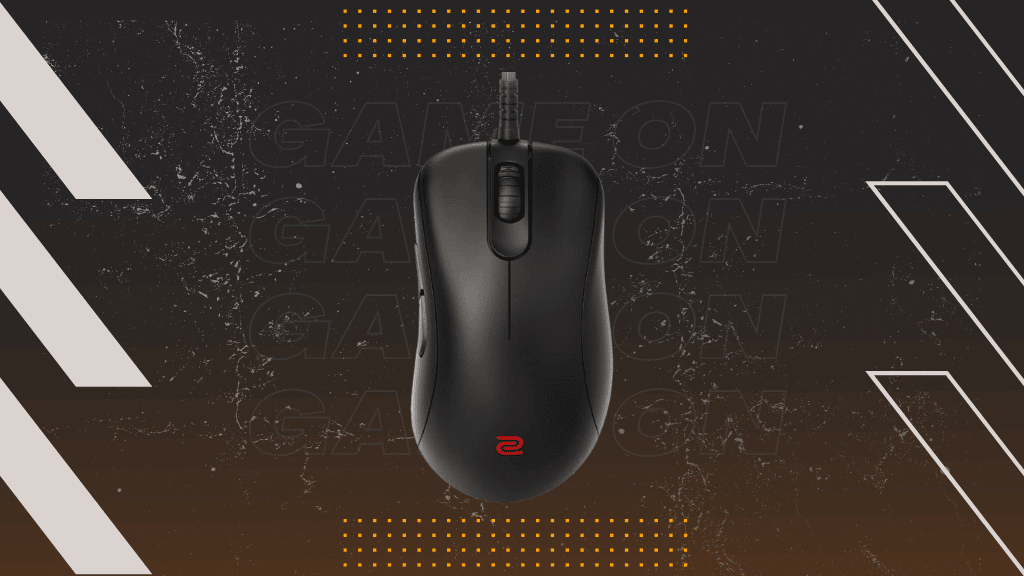 Zowie EC3-C
Weight: 78g | Buttons: 5 | Sensor: PixArt PMW3360 | DPI: 12,000 | Connection type: Wired | Ambidextrous: No
Pros:
Excellent build quality

Responsive sensor

Lightweight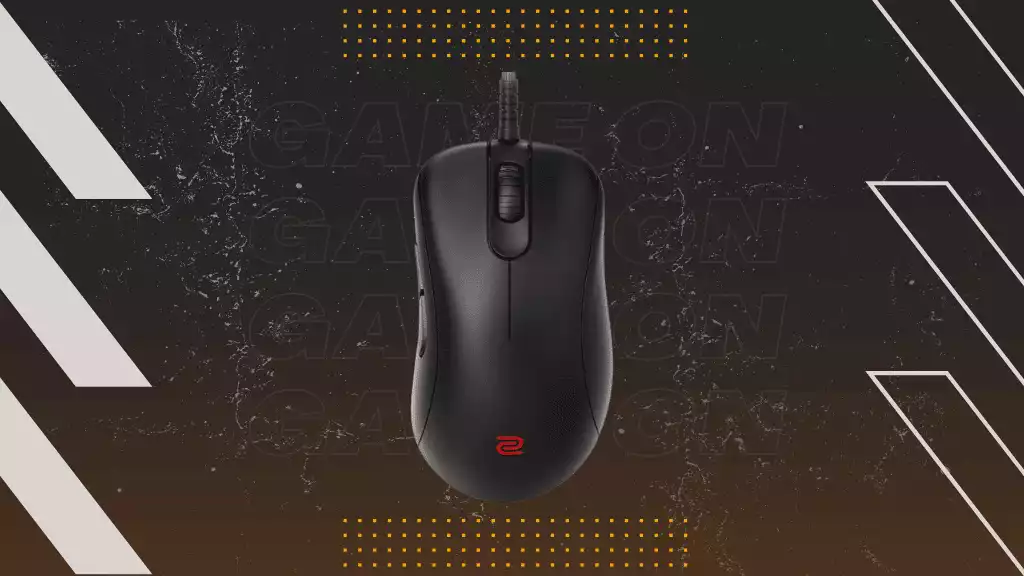 Even though each is unique, all the mice we've considered so far are wireless and pricey. Zowie is here to prove that the best CS:GO mouse needs to be neither. The EC2 line is old but still popular with the pros. The refresh is welcome since the EC3-C fixes a few of its predecessors' core faults.
If you've used an EC2 before, you'll note that the EC3-C is slightly squatter. It maintains a large hump left of center, so only right-handed gamers need apply. The indent on the left comfortably cradles your thumb, and both side buttons are within easy reach. The main ones are part of the shell and use responsive Huano switches.
While great in general, CS:GO players criticized the EC2 line for its flimsy scroll wheel and kinky cable. The new wheel is much better, featuring 24 stops and enough heft to not bounce if you slam the mouse down after suffering yet another one-hit AK-47 kill. The new cable resembles paracord and angles upward from the front. It's light years better than the last one and won't get in the way even if you execute speedy maneuvers.
You now get two large instead of four small Teflon feet, which significantly boosts the EC3-C's gliding smoothness. The ring surrounding the PixArt PMW3360 sensor ensures DPI consistency, while the sensor itself is prone to neither jitters nor large DPI deviations. It's more "limited" than others on the list due to a lower DPI ceiling but performs as well at more conventional settings.
This is another mouse with limited controls accessed through various combinations of button presses. It can be annoying at the beginning, but not having to remember profiles or install resource-hungry software is a plus.
Which mouse do the pros use?
High popularity brings high stakes, and the largest tournaments have seven-digit prize pools. Pros leave nothing to chance in this cutthroat environment, so it's no wonder only a handful of world-class rodents see top-tier play. Here's how our favorites did:
| | |
| --- | --- |
| Name | % of pros who use it |
| Logitech G Pro X Superlight | 37.2 |
| Razer Deathadder V3 Pro | 11.6 |
| Razer Viper V3 Pro | 6.1 |
| Xtrfy M8 Wireless | 1.1 |
| Logitech G Pro Wireless | 3.8 |
| Zowie EC3-C | 1.7 |