Specs:

Weight: 63g
Buttons: 5
Connection type: Wireless
Ambidextrous: Yes

Specs:

Weight: 58g
Buttons: 5
Connection type: Wireless
Ambidextrous: No

Specs:

Weight: 63g
Buttons: 5
Connection type: Wireless
Ambidextrous: No

Specs:

Weight: 55g
Buttons: 6
Connection type: Wireless
Ambidextrous: Yes

Specs:

Weight: 80g
Buttons: 8
Connection type: Wireless
Ambidextrous: Yes

Specs:

Weight: 69g
Buttons: 5
Connection type: Wireless
Ambidextrous: No
When Valorant first dropped, it proved to be a refreshing take on the CS: GO formula with the potential to go far. Now, its polished roster and even greater reliance on teamwork make Valorant as fun and even more engaging. Want to move up those ranks quicker than Jett can flank the enemy team? You'll need grit, steady aim, and the best Valorant mouse you can get your hands on!
There's a clear bias toward Logitech and Razer. Not surprising since both companies excel at FPS mouse design. With so many world-class models, which one should YOU get? Read on & find out!
Logitech G Pro X Superlight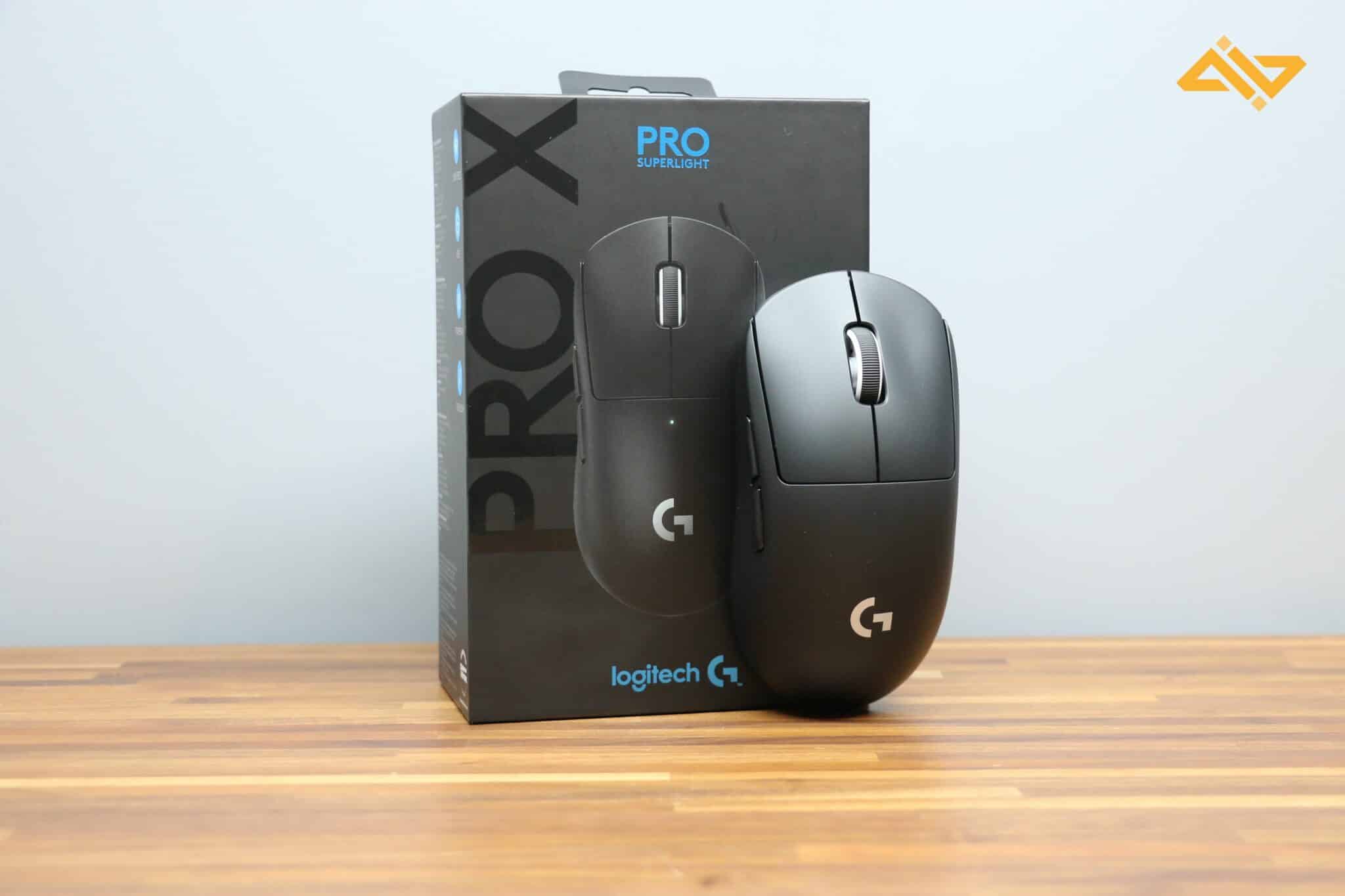 How does one create the perfect Valorant mouse? If you're Logitech, you take one of your legendary mouse designs and have Valorant pros help redesign it. The Superlight has taken the pro circuit by storm, clocking in as the number one most used rodent of them all.
Nothing about the Superlight's design pegs it as a gaming mouse. If anything, the large hump, safe shape, and complete lack of RGB make it look like a mundane clicker designed for universal use. FPS gamers will only need a minute of use to appreciate the ultralight weight and sturdy main buttons powered by Omron switches.
Under the hood, the Superlight packs Logitech's Hero 25 sensor. Forget about angle snapping and smoothing since this is the real deal. It maintains a 1000Hz polling rate and has a wide DPI you can adjust in increments of 50. You can do that using the G-Hub software, which provides plenty of configuration options even without RGB customization.
The wireless connection is flawless, maintaining stability even if you use other 2.4GHz devices. The Superlight has a long flexible cable, so charging it won't cut into your practice time. Doing so takes only two hours, and you get 70 out of it. Most importantly, there's no difference in responsiveness when using the mouse wirelessly compared to its wired performance.
Nothing we've said about the Superlight so far explains why it's become the most popular Valorant mouse for pros. Like them, you'll need to experience it for yourself and watch as your K/D ratios and tap counts soar. Your wallet probably won't be a fan since the Superlight costs a lot. Question is, can you afford not to get one?
We, and a good chunk of the pro scene, feel it's a great investment nevertheless. Even if you hang Valorant up at some point, you'll still be left with an all-around capable mouse that dominates players and spreadsheets with equal ease.
Razer Viper V2 Pro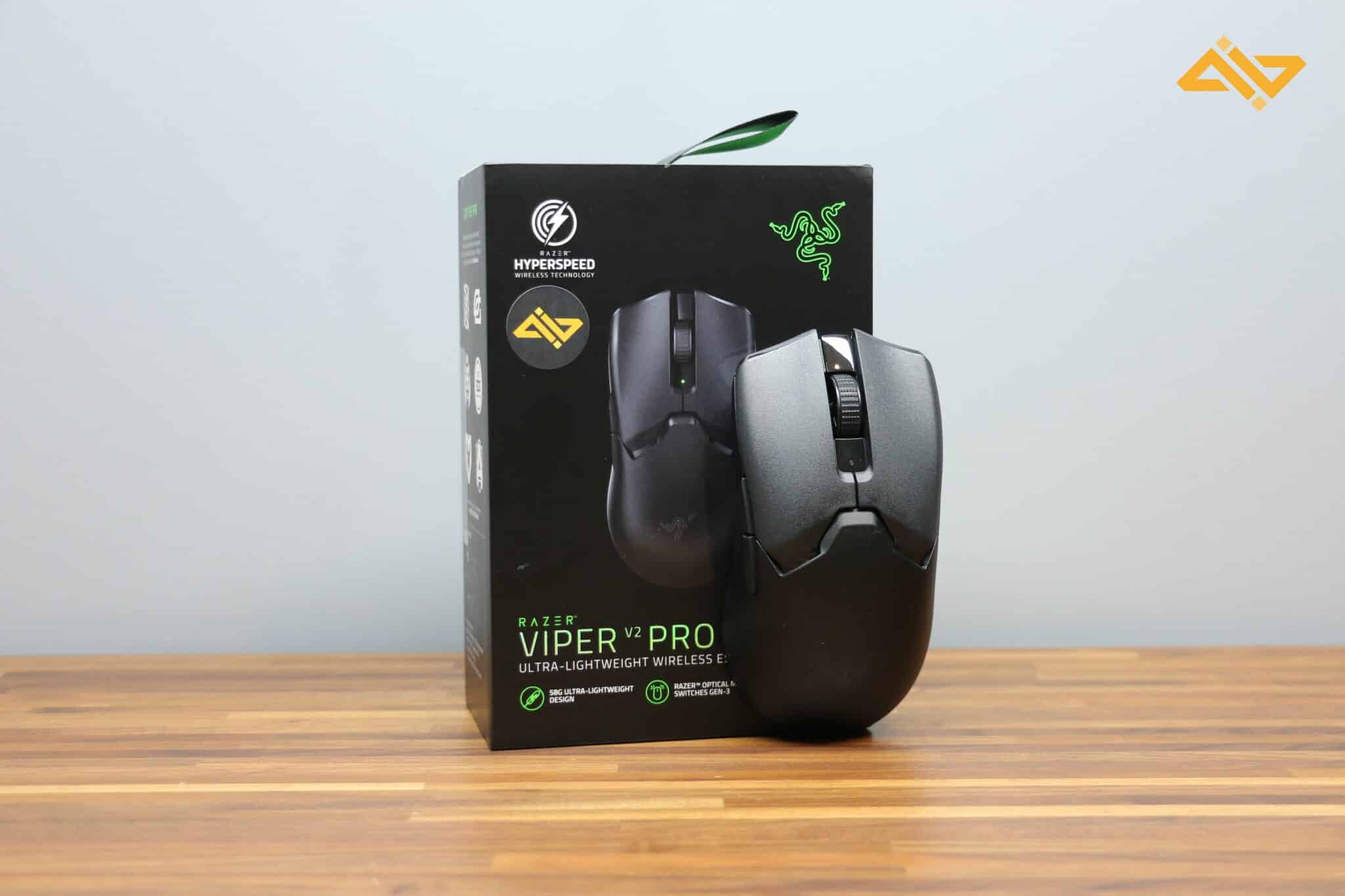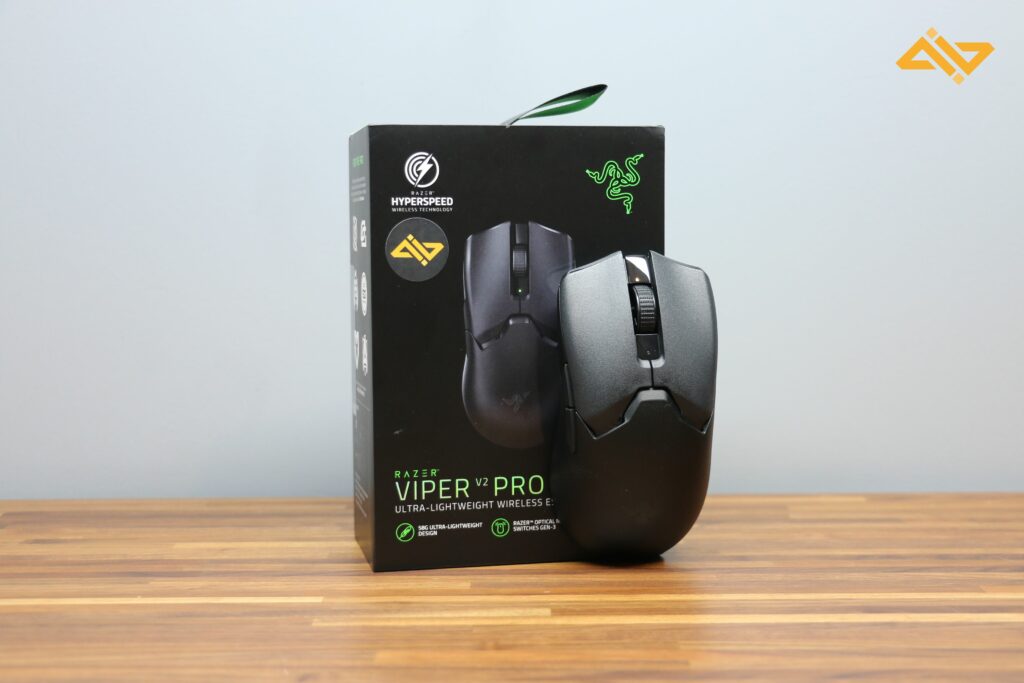 Razer Viper V2 Pro
Weight: 58g | Buttons: 5 | Sensor: Focus Pro | DPI: 30,000 | Connection type: Wireless | Ambidextrous: No
Pros:
Lighter and more durable than the Viper Ultimate

Excellent responsiveness & minimal latency

Minimalistic design with improved side buttons
Cons:
Expensive

No dongle storage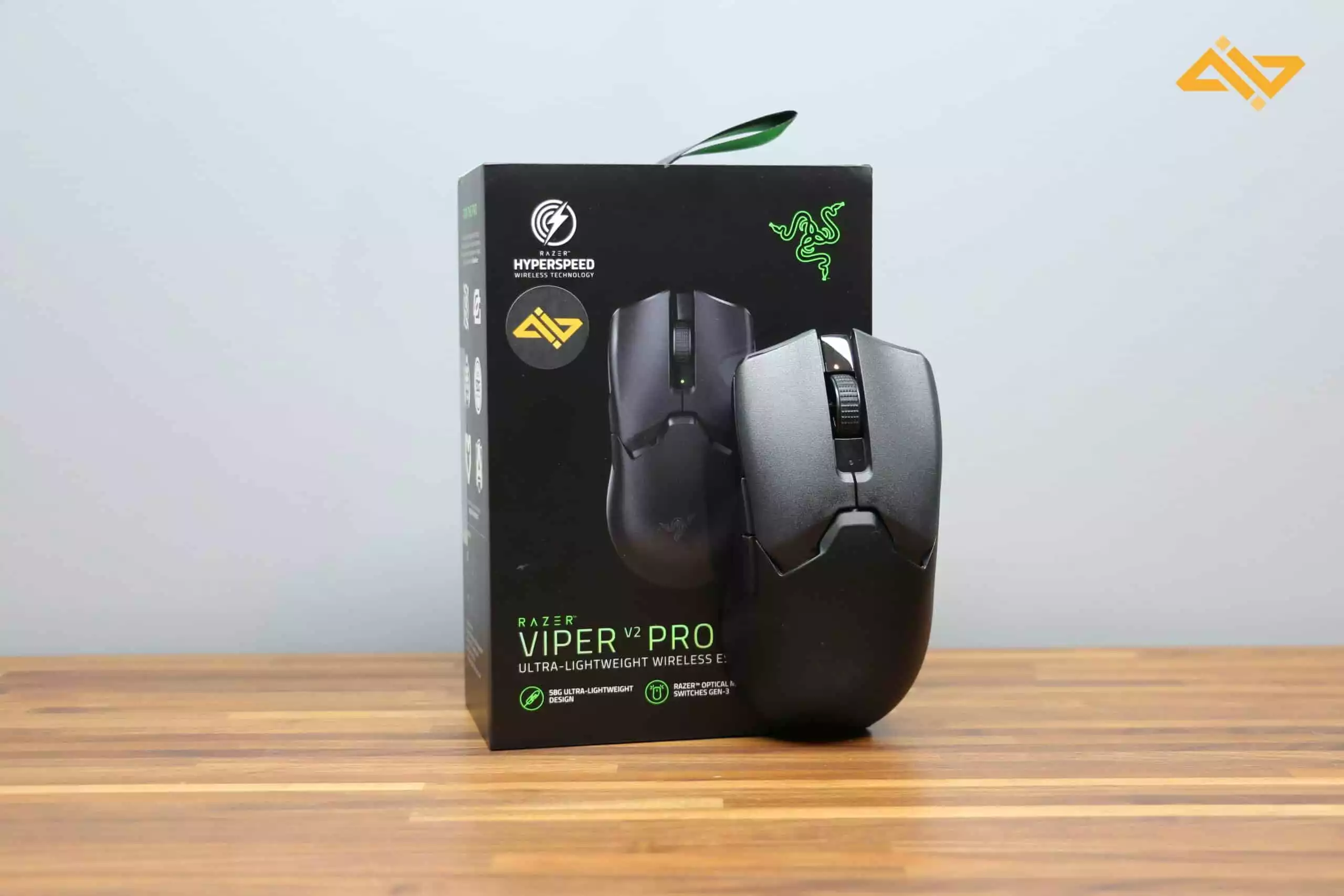 The Superlight might currently be the best Valorant mouse, but it has stiff competition in Razer's newest take on the legendary Viper! Not much has changed about its design, so claw and fingertip users already have reason to celebrate.
Add superb reaction times, great battery life, near weightlessness, and some of the best side buttons to the list, and it's easy to see why this mouse and a slippery Valorant agent share the same name.
Valorant is as much about twitchy reflexes as it is about tactics, and low weight is crucial for a mouse to compete. Razer gutted the V2's bling to make it a mere 57g. Only the M8 wireless is lighter. Expect seamless gliding on any surface, courtesy of the broad back foot. Gripping the Viper feels fine as is, but we appreciate the inclusion of stickers that enhance it more.
The V2 has a lower profile than the Superlight. Its main buttons use Razer's excellent optical switches. They have a bit of side play but are otherwise excellent. Despite otherwise excellent build quality, the Superlight's buttons are on the mushy side. Razer dominates in that respect, offering responsive buttons with just the amount of stiffness you'll want to remap your abilities to.
In our V2 review, we praised the new Focus sensor as one of the best there is. It works well on different surfaces while accurately translating quick and arcing movements alike. Few are as reliable whether you're scoring flicks or going for precise lineups. It's also cool that you can dial in the LOD, which we're sure some of you miss being able to do with other mice.
The V2 takes longer to charge than our winner but has a bit more juice to balance things out. Connecting through USB-C instead of dated MicroUSB is also a plus. We just wish that there was somewhere on the mouse to store your dongle. It doesn't matter for home use, but the last thing you want is to frantically search for it before a tournament.
Razer Deathadder V3 Pro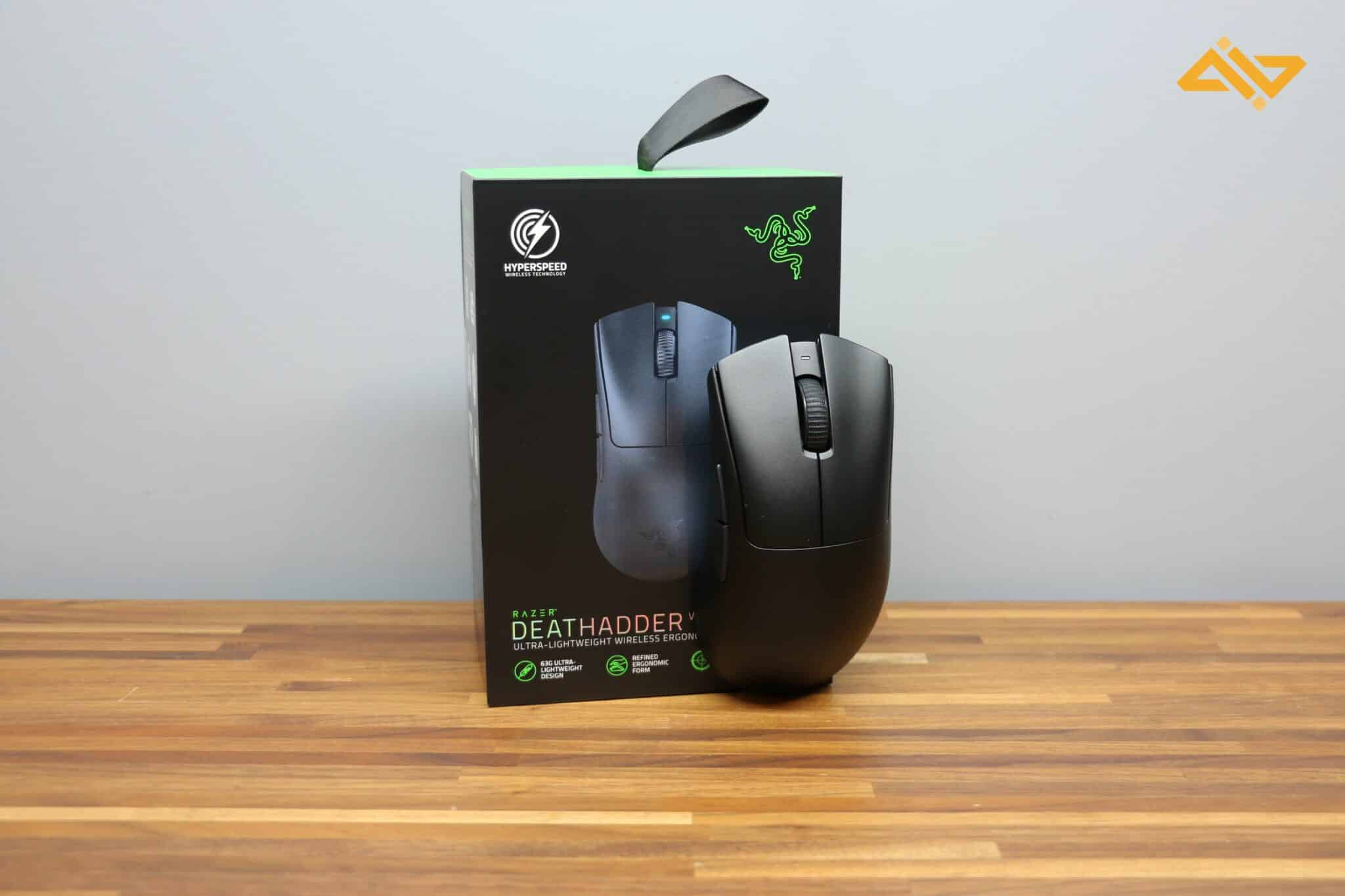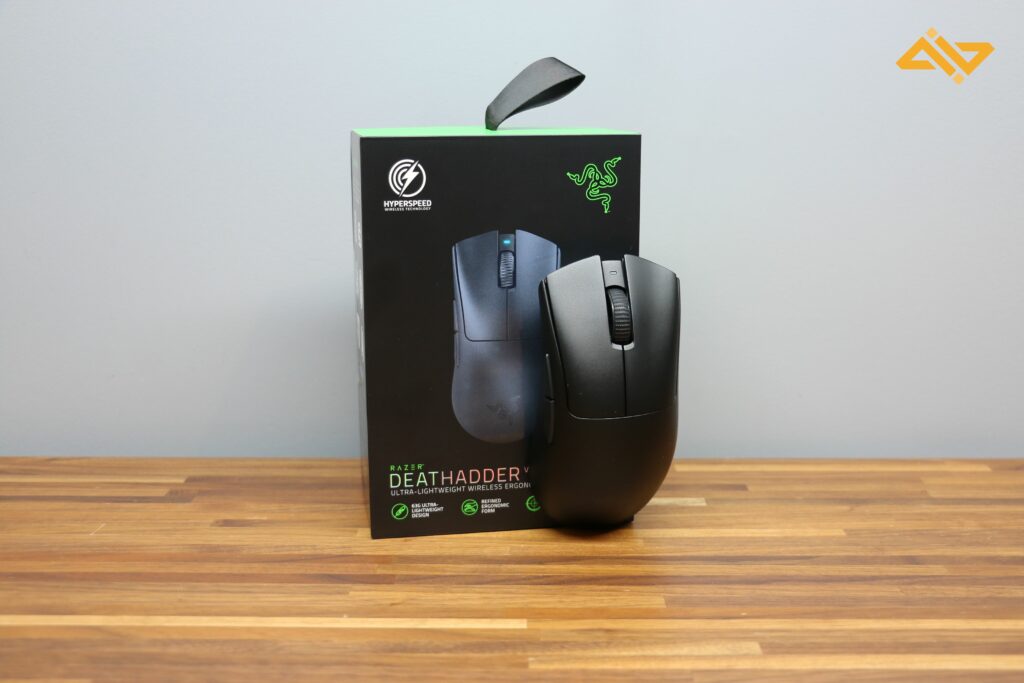 The newest Deathadder is the second Razer mouse to make it to the big leagues. It's a not-so-subtle redesign that trades bling and part of its uniqueness for less weight. You may not want to switch if you already own the V2. If you don't, its successor is the best Valorant mouse for players with large hands and hard to beat when it comes to button responsiveness.
Razer wasn't afraid to tinker with the Deathadder's design. That resulted in separate and sturdier buttons along with a slanted hump shifted to the left. The shape is fantastic if your hands are larger and you prefer either palm or claw grips. The side buttons shifted towards the back for more comfortable thumb placement. The scroll wheel is silent but tactile, allowing for precise weapon swapping or webpage navigation.
Ditching the RGB brought the V3's weight down to 63g. While you can find leaner rodents, they either have a honeycomb shell or aren't as large. Our review notes that the battery is also smaller. While that means you can squeeze fewer Premier matches per charge, around 90 hours per is still plenty.
The Deathadder has similar feet to the Viper, so gliding isn't an issue. It uses the same optical switches and sensor, so pinpoint accuracy is a given. An additional dongle lets it reach a polling rate of 4,000Hz. That translates to hair-trigger action without the fear of double-clicking at the worst possible moment.
This is another rare mouse that lets you tinker with its lift-off distance. It offers three presets rather than a slider, but that's alright. Razer needs to rethink its storage design since the Deathadder has nowhere to put its wireless receiver either.
Xtrfy M8 Wireless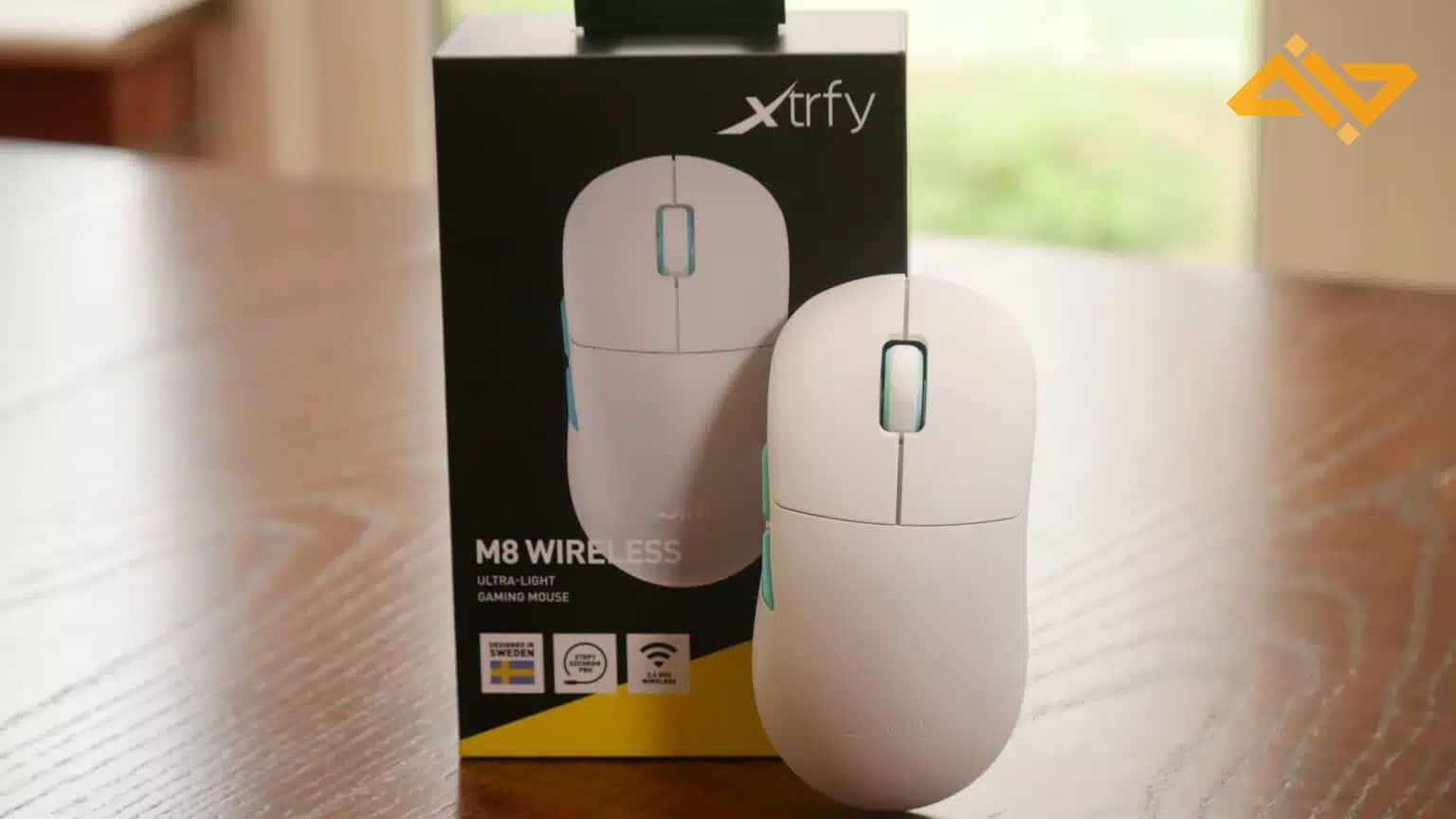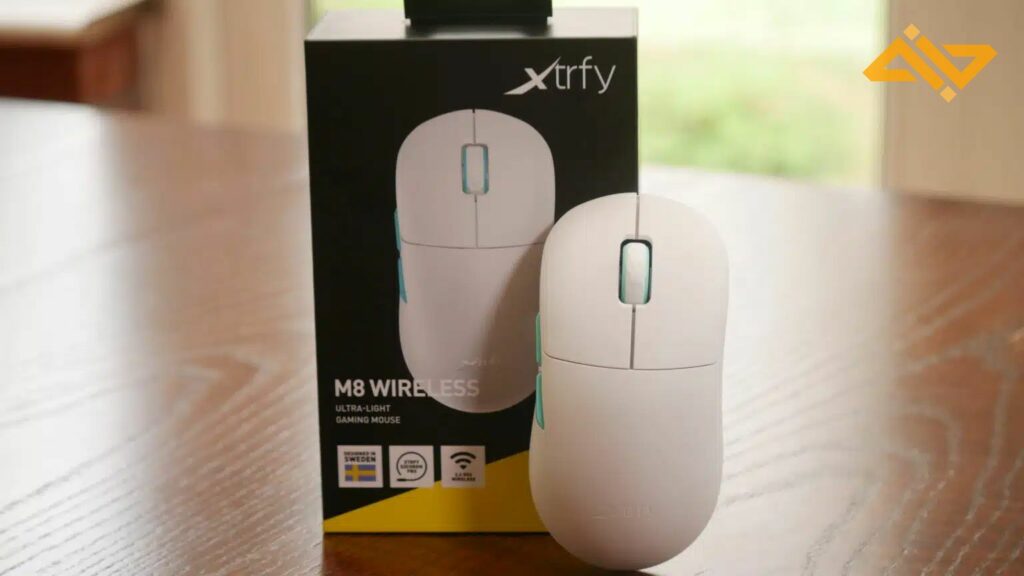 Xtrfy M8 Wireless
Weight: 55g | Buttons: 6 | Sensor: PixArt PAW3395| DPI: 19,000 | Connection type: Wireless | Ambidextrous: Yes
Pros:
Outstanding build quality & handling

Innovative shape works well

Intuitive configuration without the need to install software
Cons:
Might not be suitable for users with large hands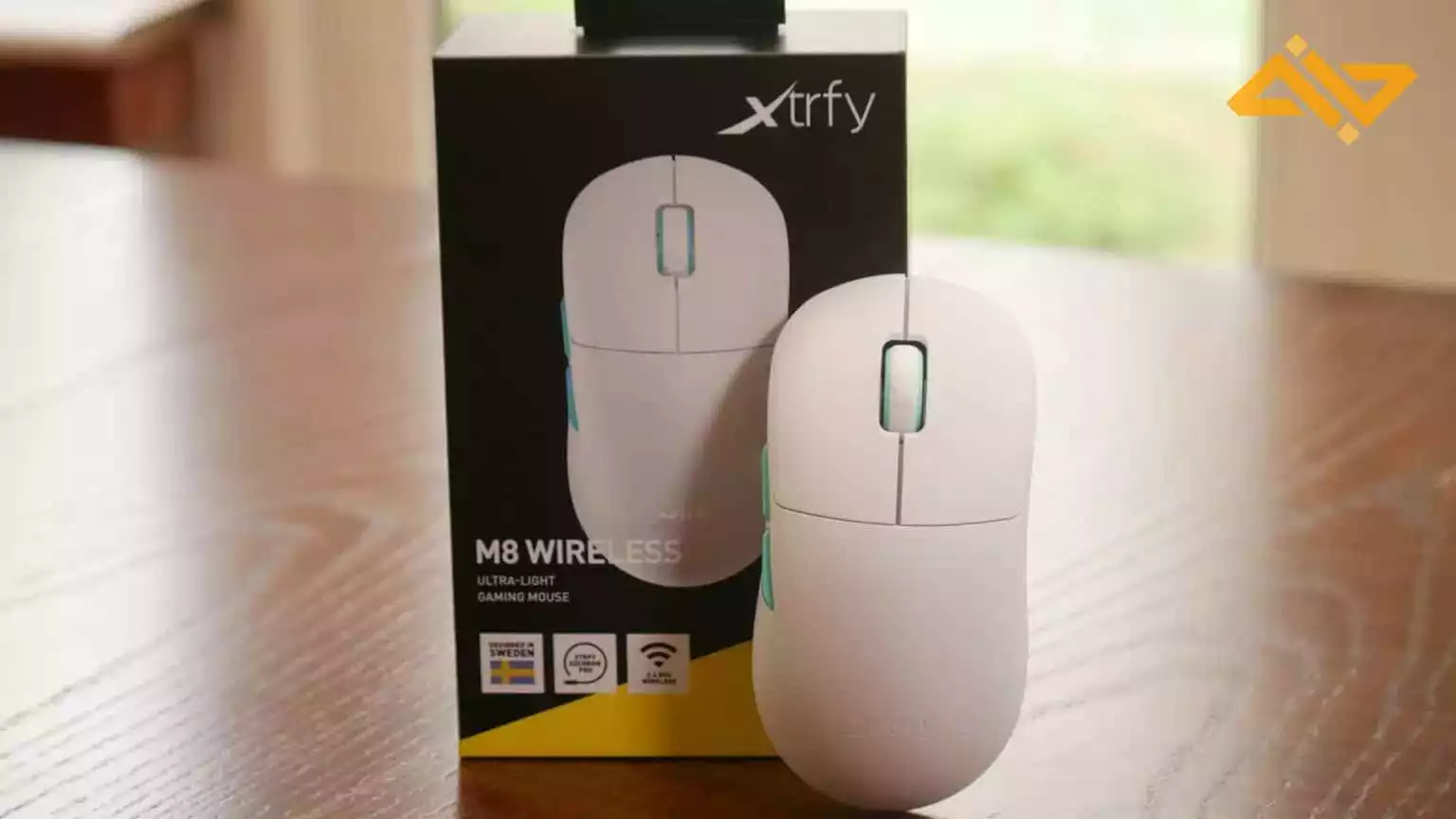 How do you make a competitive mouse for Valorant & other shooters that's as light as possible but doesn't feel cheap? The M8 Wireless is a masterclass in this design approach, packing the punch of our higher picks inside a body that effortlessly zips around your mat. Its front-forward shape and lack of software might put some users off. Others will find them to be game-changers.
The M8's symmetrical build and pronounced hump have a passing resemblance to our winner. However, no other gaming mouse has a forward slope this pronounced. Such a shape makes it great for small and medium hands for claw and fingertip grips. Whatever your favorite, the matte coating and broad skates make the M8 fly while needing minimum effort for instant stops.
The M8 Wireless is the lightest high-quality FPS mouse we've tested at just 55g. It doesn't give or accidentally click the side buttons while squeezing, so Xtrfy know their stuff. If there's anything odd about the design, it's the USB-C port you access by removing a stopper from the side. It's not a bad change, but you should avoid charging while playing ranked matches since the wire might get in the way due to frantic movement.
The recent PixArt sensor at the M8's core isn't jittery at higher DPI, and there's no hint of smoothing or angle snapping. Unlike other leading brands, Xtrfy includes no software with the M8. You use a button and toggle on the M8's underside to adjust DPI, polling rate, and the lift-off distance. Excellent for plugging it into any PC you have to use in tournaments. Npt so great if you want more in-depth customization and multiple profiles.
Logitech G Pro Wireless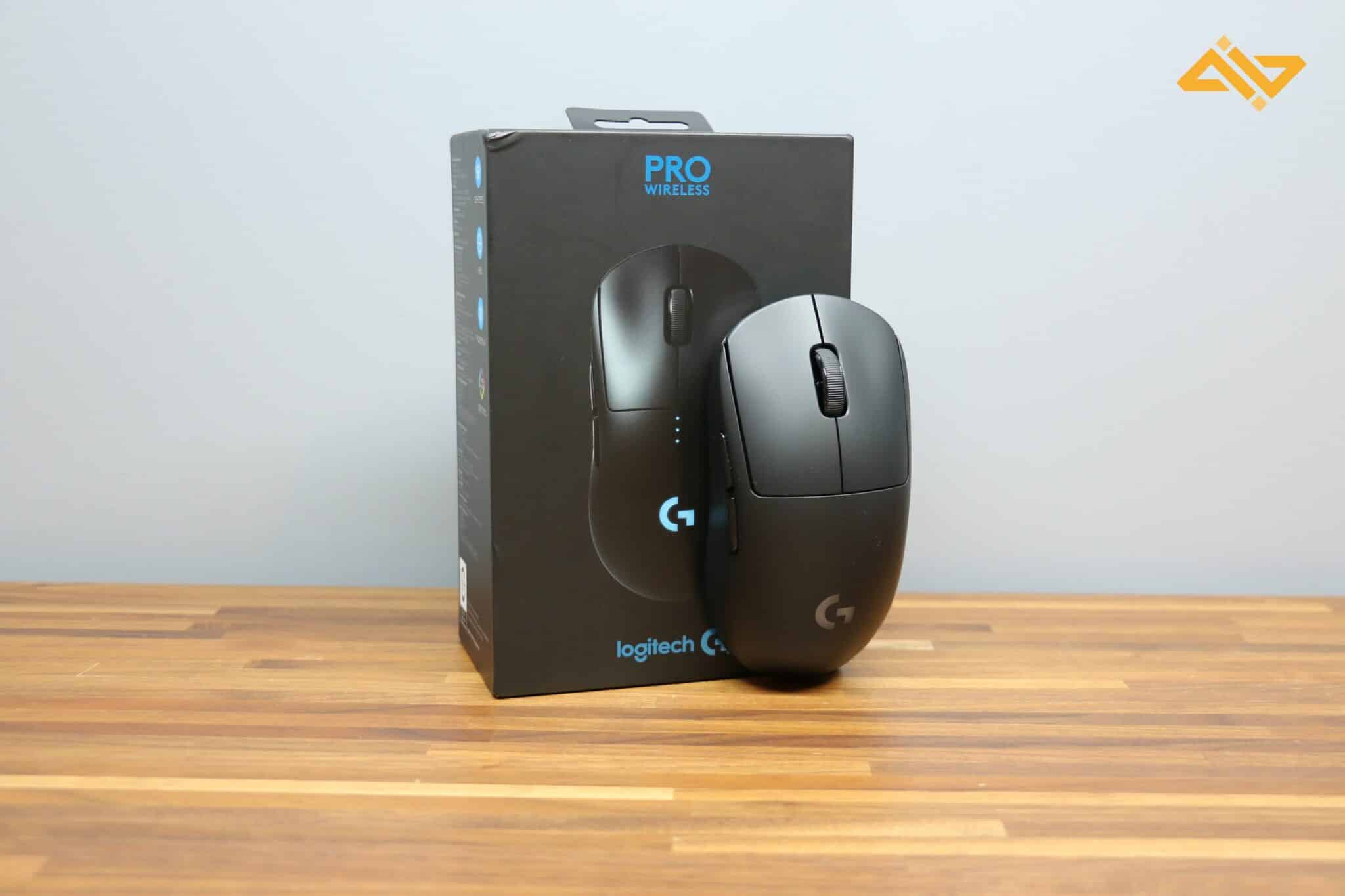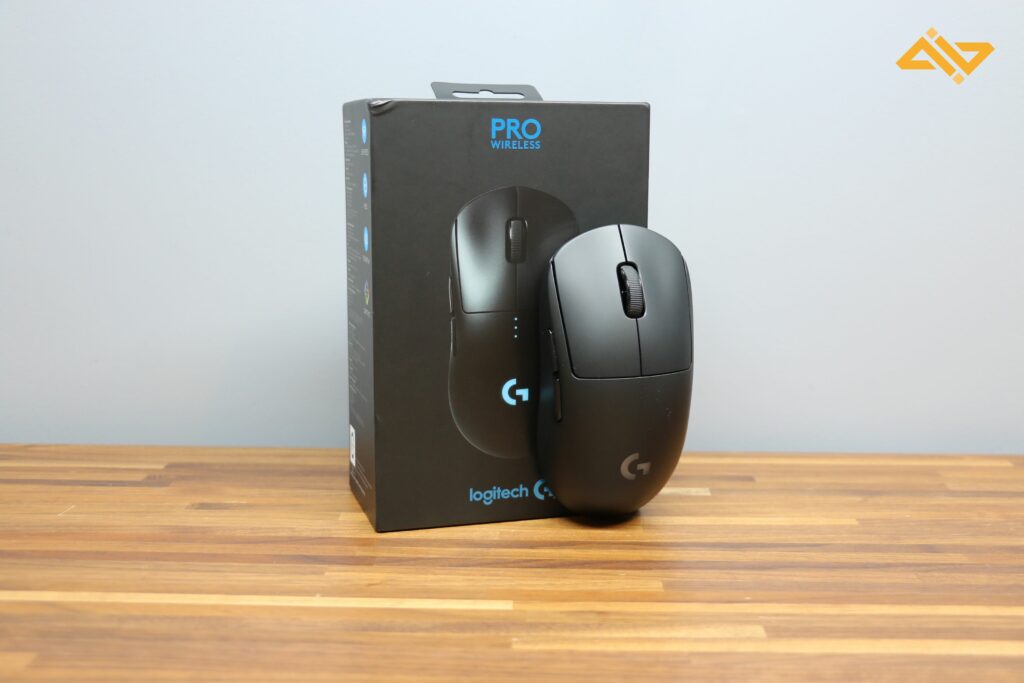 Logitech G Pro Wireless
Weight: 80g | Buttons: 8 | Sensor: HERO 16k | DPI: 16,000 | Connection type: Wireless | Ambidextrous: Yes
Pros:
Fantastic main buttons

Dependable wireless

Snappy and accurate sensor
Cons:
Awkward DPI button location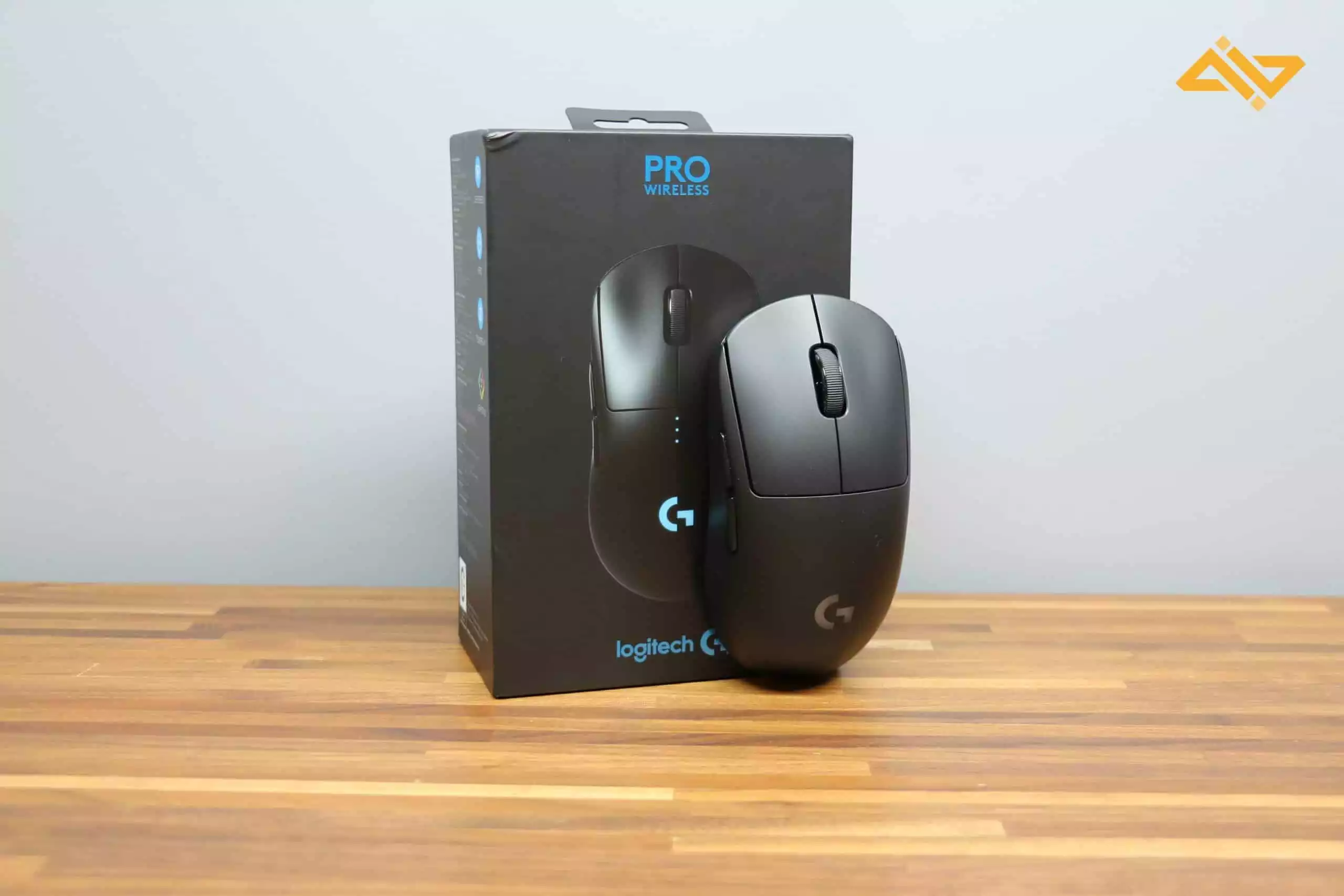 Our next pick was dominating the FPS charts two years before Valorant became a thing, yet remains relevant today. The G Pro Wireless was the basis the Superlight was built on, and pros helped design it as well. It might be old, but this rodent is still making the rounds at tournaments for a reason.
We love how Logitech pulled off a design that's oriented towards gaming but inclusive. It's ambidextrous, with two buttons on both sides. You could remove a pair and plug them with the included caps, or you could map every agent ability and give your pinky a workout!
The hump's central position accommodates different grip styles. Still, it works best for palm and claw grips. The main buttons have an older flavor of Omron switches rated for 50 million clicks almost on par with the Superlight's upgrades. The same goes for the sensor, which provides the stability & accuracy you need whether you're taking others down as Reyna or locking the site down with Killjoy.
In a list focused on featherweights, the G Pro Wireless's 80g looks hefty. In reality, it doesn't feel harder to control & move than the others. If anything, the extra weight makes lining headshots up a bit more precise. There's even room in the bottom for the dongle. Razer, take note!
Finally, a mouse that lights up! You can use G-Hub to control the color of the logo on the hump, not to mention change DPI settings and create multiple profiles.
Mouse batteries have improved over the years, so 60h/charge isn't as impressive as upon release. You can top the G Pro Wireless off in two hours. Its connection is as stable as ever, so it's not a big deal.
Fnatic BOLT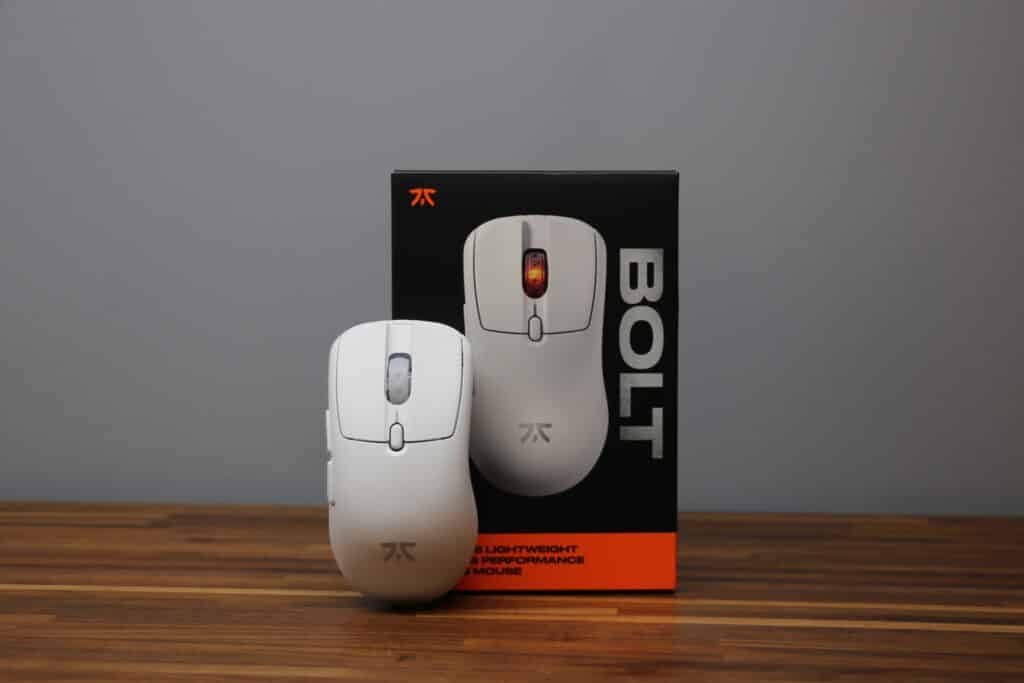 Fnatic Bolt
Weight: 69g | Buttons: 6 | Sensor: PixArt PMW3370 | DPI: 12,000 | Connection type: Wireless | Ambidextrous: No
Pros:
Good mix of performance and price

Excellent battery life and scroll wheel

Balanced weight great for fine or quick movements
Cons:
Buggy software

Stiff side buttons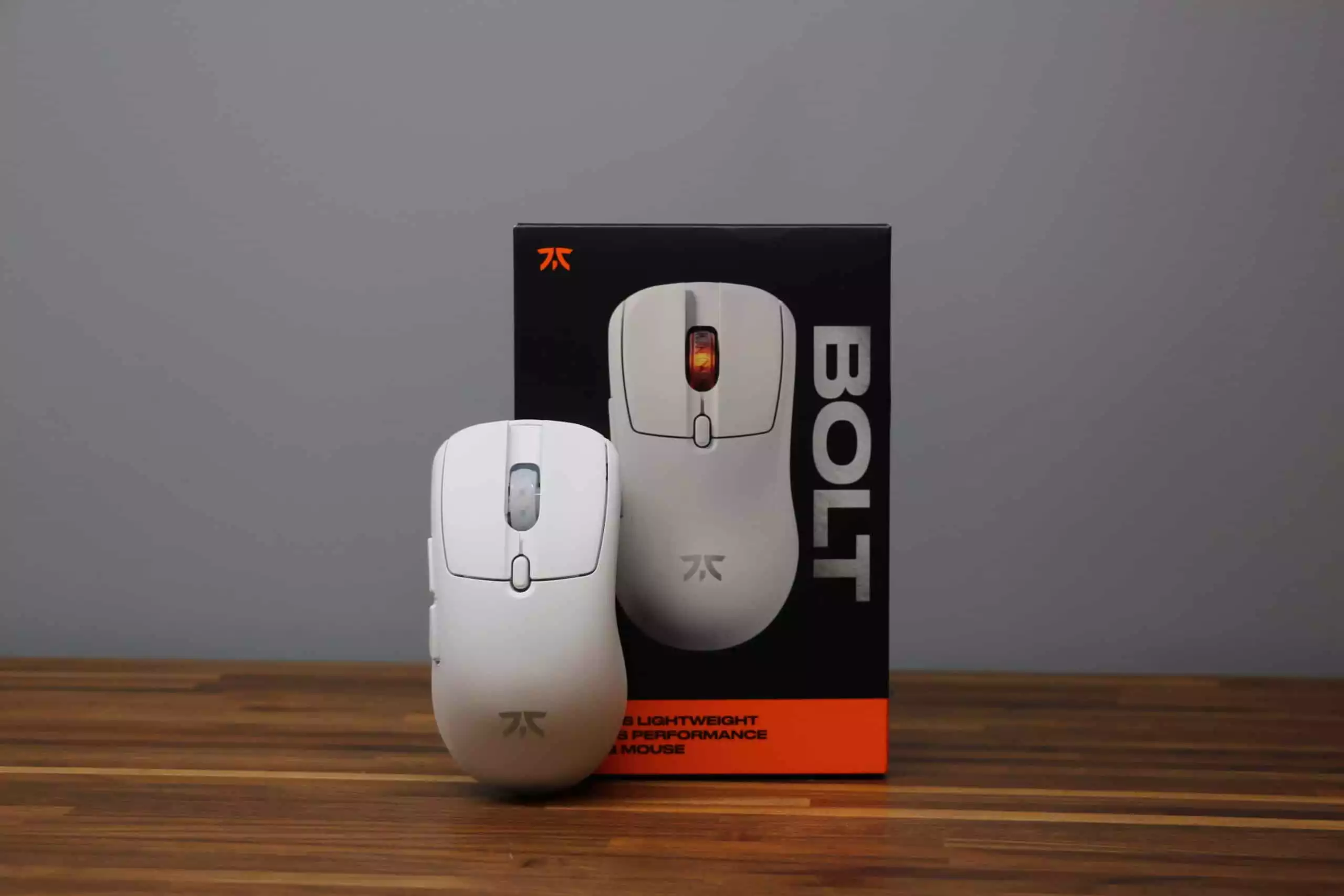 The list concludes with Fnatic's Bolt. It's just short of S-tier yet abounds with features you'll appreciate if you're bent on going pro. Few can challenge its fluid movement and battery life if you're looking for the best Valorant mouse under $90. Fnatic is known to greatly improve on its past designs, so the Bolt 2 will be a site to behold.
If the Bolt looks familiar, that's because its shape borrows much from Zowie's S2. Still, a steeper button angle and more aggressively tapered hump make the Bolt unique enough. Its mid-sized shell is perfect for claw grippers, but feel free to try it if you prefer the palm grip too.
Build quality is excellent, with no creaking or unwanted clicks. We aren't the biggest fans of its buttons, especially the stiff-feeling ones on the side. The main ones have some pre-travel you'll have to account for when executing split-second taps. The scroll wheel is our favorite part. It could be quieter, but the feel is awesome.
The combination of wide feet and PixArt's 3370 make the Bolt a nearly flawless tactical mouse that oozes value on any map. It's precise enough to help you set ambushes, lay down strategic smokes, and lure enemy agents from hiding. It carries four DIP settings natively, so no software is required if that's all you need.
Fnatic OP provides more but comes with some issues. It's modern and lets you change settings like the LOD and lighting. OP is also prone to crashes, so your user experience may vary.
To end on a high note, we have to praise the Bolt's battery life. Expect it to work for more than 100 hours if you turn the scroll wheel light off.
What Do the Valorant Pros Use?
Almost all pros agree that wireless is the way to go. Wireless connection stability has grown by leaps & bounds. Moreover, the lighter frames and lack of cable clutter make wireless mice lethal weapons in the hands of the masters. While many diverse gaming mice see tournament play, only a few show up consistently and in greater numbers.
Here's how our six picks stack up:
| Name | % of pros who use it |
| --- | --- |
| Logitech G Pro X Superlight | 44.6% |
| Razer Viper V2 Pro | 11.2% |
| Razer Deathadder V3 Pro | 5.8% |
| Logitech G Pro Wireless | 3.5% |
| Xtrfy M8 Wireless | 2.1% |
| Fnatic BOLT | 1.1% |
There's a clear bias toward Logitech and Razer. Not surprising since both companies excel at FPS mouse design. With so many world-class models, which one should YOU get? Read on & find out!