Valorant took the FPS world by storm when it dropped in 2020. Nobody thought that a blend of CSGO-style gameplay and R6S ability-based heroes would work, but here we are. The game is quickly becoming one of Twitch's more popular Esports with a 2020 peak concurrent viewership of 1.7 million. Despite how quickly it's grown, Valorant is still a new title, meaning a lot of players don't know what hardware they should be running. I do, though, which is why I've put together a list of the six best Valorant mouse models you can buy right now.
This list is based on my own subjective opinion, as well as some extensive research. This means that you can expect a blend of mouses that I am personally a fan of, as well as ones that are objectively the best.
If this doesn't sound like your cup of tea, I've included a buyer's guide at the bottom of the article so that you can do some shopping for yourself.
---
1: Logitech G Pro Wireless Gaming Mouse
Sale
Logitech G Pro Wireles
Made with and for Pro Gamers
LIGHTSPEED Wireless
Hero 16K Sensor
Ultra-lightweight Engineering
Logitech has dominated the mouse game for years now, but the G Pro Wireless may be the company's magnum opus. Over 50 professional Esports players helped design this mouse, including Shox while he was on the G2 squad. It was created with League of Legends and Counter-Strike in mind. However, the similarities between CS and Valorant allow hardware like this to perform at the same level for both games.
The mouse uses cutting-edge technology to overcome the traditional limitations associated with wireless mouses, the most notorious of which is response time. With the G Pro, you're getting a one-millisecond report rate connection. You typically get that kind of speed with top-of-the-range wired mouses.
As is the case with most professional mouses, the G Pro Wireless makes use of an ambidextrous ergonomic design specifically created for long-term tournament use. This eliminates hand fatigue and cramping while also weighing a super-light 80 grams.
It's compatible with the next-gen HERO 25K sensor update that launched through Logitech's GHUB software. This allows the built-in 32-bit ARM microprocessor to reach a DPI of 25,600 that can track your movements upwards of 400 IPS. In English, the mouse can effortlessly track your flicks in-game at ludicrously high DPI numbers, all the while removing any smoothing or filter.
The hardware and software that Logitech has invested into this mouse have propelled wireless mouses from being a competitive novelty to a viable option used by over 60 Valorant pros today. This includes members of the G2 squad, an organization with a lot of input into the mouse's creation.
The G Pro Wireless is Fully Customizable
The mouse makes use of the Logitech LGS software to provide you with a dashboard from which you can change your button mapping, set up different profiles for different games, as well as fully customize your DPI.
The mouse comes with eight fully-programmable buttons. Four of these are side buttons that can be removed for ambidextrous usage.
You get a life cycle of 50 million clicks thanks to L/R buttons that use metal spring to tension keyplates. The actuation force and travel distance of the buttons have also been decreased. This cuts the response time of your shots down dramatically.
The Logitech G Pro Wireless is the Best Valorant Mouse
The G Pro Wireless is not cheap, don't get me wrong. However, it has a price tag that does not justify the sophistication of the mouse's design. It outperforms wireless mouses at almost twice its price point and is easily the best mouse on the market. The fact that it costs a little over $100 and is still used by over 60 different Valorant pros, including members of G2, 100T, Sentinels, and Cloud9 is a testament to just how impressive it truly is.
---
2: Razer Viper Ultimate
Sale
Razer Viper Ultimate
Razer HyperSpeed wireless technology
Ambidextrous Design
Zero-Compromise Wireless Esports Gaming Mouse at 74g
20K DPI optical sensor
The Viper Ultimate was Razer's attempt to compete with the G Pro Wireless. It came out a full year after Logitech's ground-breaking release but has struggled to compete with it at the highest level of competitive play. I'm more a Razor fanboy than a Logitech one, too, so I'm fully sincere when I say that.
Only three of the top Valorant pros use the mouse: DXN, Anaks, and Genghsta, a far cry from the 60+ players using Logitech. Razer didn't bring as many teams on board to create the Viper, though, meaning there are no active contracts requiring players to use it.
The mouse itself features an ambidextrous design that features buttons on both sides. However, these buttons aren't removable like they are on the G Pro. It does get one up on the G Pro when it comes to weight, though, beating out that mouse by six grams to total in at 74g.
The Razer Viper Ultimate has a rubberized grip on the side of the body – a nice touch that adds a layer of comfort that is missing in a lot of its competitors. That seems to be where the ergonomic design of this mouse ends, though.
Rather than focusing on comfort or style, the single biggest selling point of the Razer Viper Ultimate is its Focus+ Optical Sensor.
The sensor was designed in tandem with PixArt, one of the market leaders in sensor technology. It supports up to 20,000 DPI and an IPS of 650. However, what really helps this piece of hardware stand out is the inclusion of smart tracking, asymmetric cut-off, and motion sync technology.
Razer is the Market Leader for a Reason
The mouse can auto-calibrate to whatever surface or texture you're using it on through smart tracking. This helps keep your aim consistent without needing to change and calibrate your settings every time you switch surfaces.
What really caught my attention with this mouse was the asymmetric cut-off design. I've had a history of struggling with lift-off when I play FPS games. My flicks are fine, but any time I need to lift the mouse off the mat, I struggle.
Asymmetric cut-off helps to address that problem by allowing you to set different lift-off and landing points and angles. It gives you full control over how your mouse leaves and hits the mat. This comes in vital for intense, close-quarter game-play, like when you're trying to push through sewers on Haven.
Lastly, motion sync references the fact that the mouse has a 99.6% resolution accuracy. It allows your PC to more accurately and quickly read the mouse's sensor movements. This keeps it from trying to fill in the gaps while you aim and helps your shots land accurately.
Where this mouse falls short is in its buttons. The programmable side buttons are fine. However, there's a lot to be desired with the L/R construction. There is noticeable pre/post-travel when you click, resulting in a mushy feeling that can really throw you off. The consensus is that while the Razer Viper Ultimate's quality control lets it down, the sensor technology in it is everything the company says it is.
The Razer Viper Ultimate is a great alternative to Logitech
If you're dead-set on not using Logitech products for whatever reason, then this is the best high-end alternative. It has superior tracking to the G Pro Wireless, but that statement alone is one of the mouse's biggest issues. It's always going to be compared to models that it simply can't keep up with.
---
3: BenQ Zowie EC2
BenQ Zowie EC2
Made for Professional Esports Gamers
Made to Fit Your Hand
Optimized for FPS Games
Customized Esports Performance
When we're talking about the best mouse for Valorant, we're going to be dealing with triple-digit price tags. Not everyone can afford to drop that kind of cash on something as small as a mouse or keyboard, and trust me when I say that I've been there. While my go-to budget mouse appears later on this list, the BenQ Zowie EC2 is an incredible piece of kit that isn't going to break the bank.
Zowie, the namesake of the mouse, is a team that has been creating Esports-grade hardware since 2008. BenQ was able to enter the gaming market with the renowned BenQ XL monitor series through this team. The series, developed by BenQ with Zowie's input, was so popular that the two companies merged. The EC2 is one of the results of that merger.
Currently, no Valorant pros are using this mouse. It is a budget alternative, though, so that's no surprise. Don't let that put you off it. A team with a track record of quality Esports hardware is behind this mouse, and that experience really does shine through.
In particular, there was a lot of focus on the ergonomic design of this mouse. While it's only for right-handed players, it's a great mouse in terms of comfort that I've seen so far. Every inch of the EC2 has been ergonomically optimized to a level that blows mouses twice the price of it out of the water.
Zowie Knocks it Out of the Park Again
Both palm and claw grip players can use this mouse, something that many higher-end models lack. It also does away with the abrasive and edgy design that Razer uses on its mouse. Instead, Zowie opted for a smooth and curved finish that further adds to the mouse's comfort. Admittedly, this takes away from the mouse's appearance, but that isn't something to worry about if you're looking to up your game.
There are compromises to be made with the EC2, however, on account of the price. In particular, it uses a 3360 optical sensor that only has four different DPI options: 400/800/1600/3200. It's a similar story for the mouse's report rate, which also only has three non-adjustable options: 125/500/1000 Hz.
The BenQ Zowie EC2 is great for Non-Razer Fans on a Budget
If you're looking for a mouse that can hold up at a competitive level without breaking the bank, this is it. While it might be lacking the specs that more expensive pieces of kit have, it has a comfortable ergonomic design that will make those long practice days less impactful on your hand and grip.
---
4: Logitech G Pro X Superlight
Sale
Logitech G Pro X Superlight
Ultra-lightweight at under 63 grams
Powered by Lightspeed
Large, zero-additive PTFE feet
Incredibly precise, fast and consistent control with Hero Sensor
Only 19 players on the Valorant professional circuit are using the Logitech G Pro X Superlight. This is despite it being a lighter version of the G Pro Wireless. Having said that, the entire TSM squad makes up five of those 19. Given that TSM is currently third in the NA standings, that has to count for something.
When I say that this mouse is lighter than the G Pro Wireless, I really mean that. Logitech had only one goal when it set out to develop this unit, and that was to create the lightest gaming mouse ever designed. I don't think anyone can argue that Logitech failed in that, given that it clocks in at 63-grams.
The team behind the wheel on this project did anything but cut corners. There was no downgrade in materials to try and shift some milligrams. Instead, every single last piece of hardware on the mouse was examined and optimized all the way down to mainkey PCB.
Except for the decrease in overall weight, there aren't too many differences between this mouse and the G Pro Wireless. Both use Logitech's LIGHTSPEED technology for wireless communication, both have a simple but effective ergonomic design, and both use a HERO 25K sensor. However, it PTFE feet that help to minimize the resistance you get from your mousepad. This is something that the G Pro Wireless lacked.
The Superlight does lack in the functionality department, however. It doesn't feature any buttons on the mouse's left side, giving you fewer options in-game and rendering the mouse unusable for left-handed players.
If You're Looking for the best mouse for Valorant that's also Lightweight, this is it
This mouse's single selling point over the G Pro Wireless is that decreased weight and Logitech knows that. The marketing for the G Pro X Superlight has been exclusively about that for a reason. If you're struggling with the weight that other gaming mouses are giving you, this mouse presents a very viable alternative. Just be aware that it's not compatible with left-handed players. Sorry guys!
---
5: Razer DeathAdder V2
Sale
Razer DeathAdder V2
Focus+ 20K DPI Optical Sensor
Immersive, Customizable Chroma RGB Lighting
8 Programmable Buttons
Drag-Free Cord for Wireless-Like Performance
The Razer DeathAdder is a mouse that needs no introduction. It's been a staple of many budget gaming setups (mine included) for years now. The V2 is an upgraded version launched in 2020 that improves on what was already an industry powerhouse.
Five different pros currently use the DeathAdder V2, including Asuna of 100T and Aproto of LG, both of which are top 10 NA teams. Given that the mouse doesn't even hit the $65 mark, that's some invaluable endorsement.
Out of all the upgrades that the DeathAdder V2 got, the most important by far is the inclusion of Razer's Focus+ Optical Sensor. I've already gushed over this sensor in my review of the Razer Viper, so I'm not going to dwell on information that you should already know.
The mouse makes use of the Optical Switch that Razer mouses have become well known for, giving you a faster actuation time than many mechanical alternatives. The V2 has eight programmable buttons, including a DPI button that can switch between five different DPI presets. You get to set those DPI benchmarks on Razer Synapse 3. This gives the DeathAdder V2 a massive benefit compared to mouses that don't let you set a custom DPI.
The marketing for the DeathAdder V2 focused heavily on the mouse's ergonomics. It features the typical right-handed Razer mouse design that works well with both claw and palm players and includes a rubberized grip along both the bottom of the mouse. The entire V2 build clocks in at 82g.
Lastly, the mouse uses PTFE feet to help minimize any drag you get from your mouse pad. This smoothness factor is helped tenfold by the Razer Speedflex cable that the DeathAdder uses.
The Razer DeathAdder is a great budget mouse
The BenQ Zowie EC2 is a great alternative budget Valorant mouse option, and the G Pro Wireless is ludicrously impressive for the price. However, if you're looking for the best performance without breaking that $100 mark, the DeathAdder V2 is it.
---
6: Glorious Model O
Sale
Glorious Model O
Ultralight weight gaming mouse
100% pure Virgin PTFE
6-Step DPI
180-Day Replacement Guarantee
Finally, I want to talk about an alternative mouse that isn't made by one of the industry juggernauts. In fact, Glorious was set up in 2014 as a direct response to the gaming hardware market being monopolized by a handful of corporations that were using the lack of competition to mark up prices.
That makes the Model O the Esports mouse equivalent of the little guy. It's a lesser-used alternative made by a team of enthusiasts passionate about what they do.
The mouse is only used by one active Valorant professional: rAx of VALORANDO. However, Valorant streamer and CSGO pro Stewie2K also used the mouse for a time before switching to Logitech, so there's something to be said for it.
One of the biggest things the Model O has going for it is how light it is. Rather than using a full shell-casing, the mouse utilizes a honeycomb design that sheds a surprising number of grams from the final build weight. The regular version of the mouse clocks in at 67 grams, but the Model O- weighs a ludicrously low 58g. That's even lighter than the Logitech G Pro X Superlight.
The Glorious Model O Punches Above its Weight
Like the Zowie EC2, this mouse uses a PixArt 3360 sensor. Unlike the EC2, though, Glorious allows you to choose a custom DPI through the use of dedicated software. While the inclusion of custom DPI is nice, what's more impressive is that it still uses a competitively viable sensor despite how affordable this mouse is.
The Model O has six total programmable buttons, including your DPI adjuster and two right-sided buttons. This setup means that the mouse isn't ambidextrous, which, again, is a shame to see.
Aside from that, the mouse comes with PTFE feet to reduce drag, a braided cord to improve flexibility, and a two-year warranty.
The Glorious Model O is the Cheapest Mouse on the List, But You Wouldn't Realize it
The Model O will run you around $50, but you wouldn't realize that if you used it. It's not the best mouse for valorant, but it is the best you're going to get for a sub $55 price tag. While I'd recommend you spend the extra few dollars to get a DeathAdder V2, this is a perfectly viable alternative if you want to "stick it to the man," so to speak.
---
Buyer's Guide for the Best Valorant Mouse
Those are what I consider the six best Valorant mouses. That being said, you might hate my guts and think my opinion sucks. That's fine, if a little rude.
I'm a nice guy, though, so I'm still going to help you out by including four of the main criteria I focus on when looking at gaming mouses for myself.
Wired or Wireless?
The first thing you need to ask yourself before you buy any hardware is whether you want wired or wireless. Traditionally, the best Esports mouses have all been wired because of wireless technology resulting in input delay. The Logitech G Pro Wireless changed that.
If you do want the convenience of a wireless mouse with the performance of a wired one, you need to be prepared to pay for it. If you're working on a budget, don't put yourself through the pain of trying to use a cheap Bluetooth mouse. Trust me; it's not worth it.
Valorant Mice have Ergonomics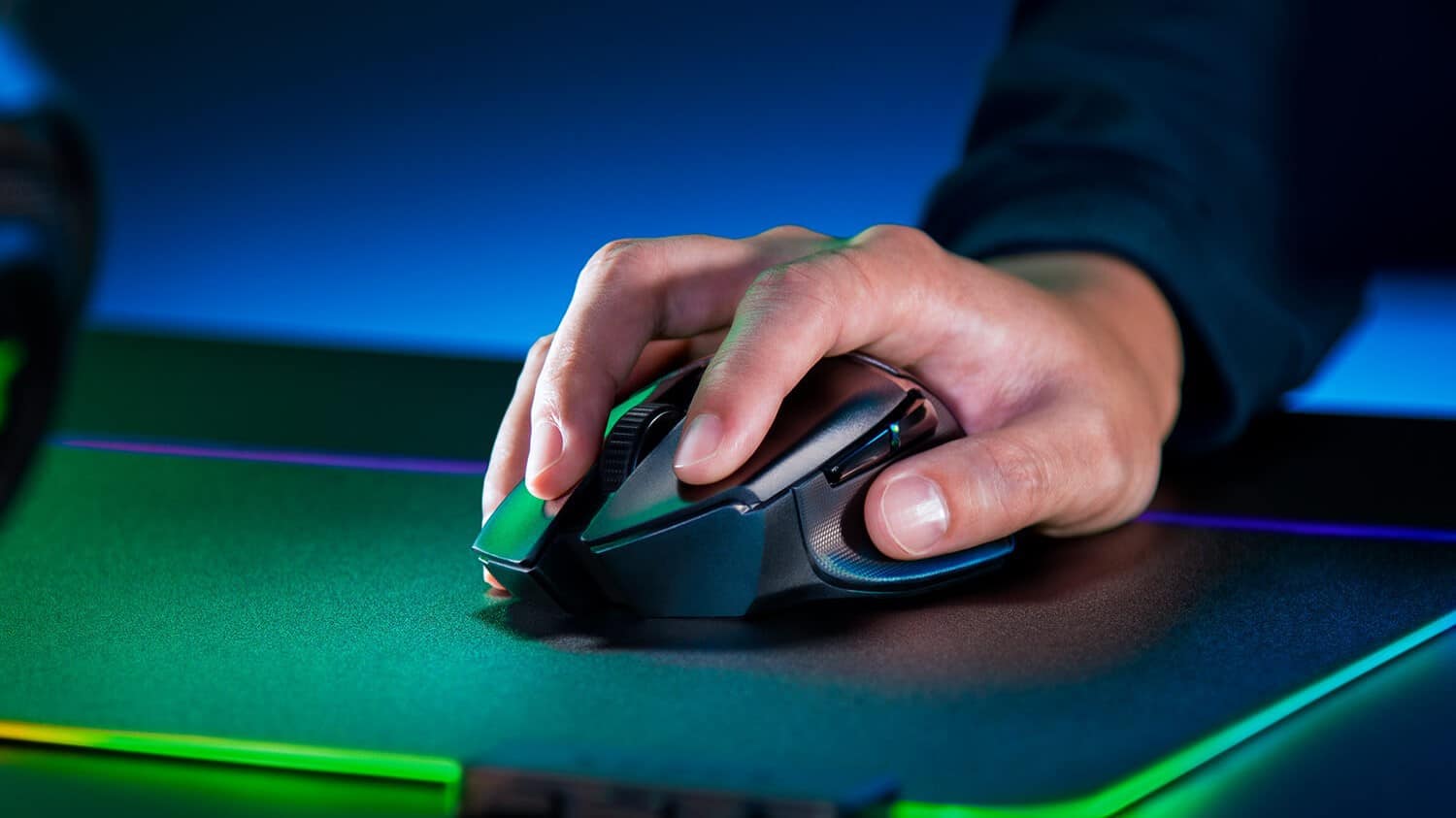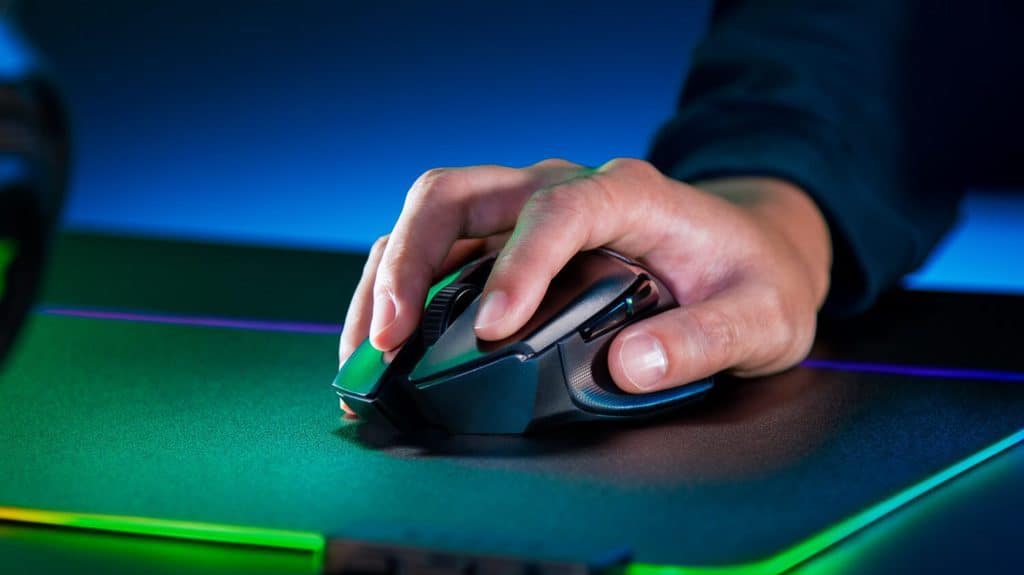 Every mouse worth its weight has an ergonomic design of some kind. Certain models focus on this more than others, but every single manufacturer incorporates it to a certain extent.
Esports mouses are designed for extensive usage. Office mouses that you get for $5 in your local tech store are not meant to be use constantly for eight hours per day. Try that, and your hand is going to cramp up before you know it.
Whether you're looking for the best Valorant, CS:GO, a mouse for Minecraft, or just a mid-budget upgrade, make a point of investing in a model that has an ergonomic layout.
DPI is Everything in FPS Games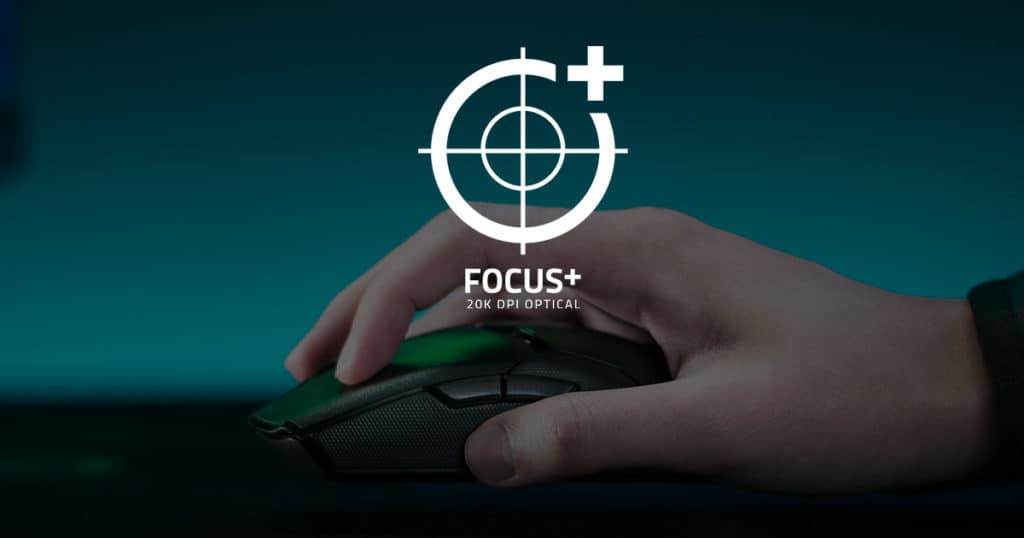 DPI is a mouse's equivalent of sensitivity on console. While you can change your in-game sens, your DPI is the overarching figure that dictates your aim speed between titles.
You can play at whatever DPI you feel comfortable with, that's not what I'm talking about here. What I mean when I say look out for DPI is the ability to customize it.
Most budget mouses only come with preset DPI options. If none of them work for you, then you're just out of luck.
While this is less important in RTS games like League, it is absolutely critical in FPS titles like Valorant and CSGO. Having control over your DPI in games like these means you maintain control over your flicks and accuracy. That's not just important for impressing your friends with sick one-taps, it directly affects your reaction speed, as well.
Buttons, Buttons, Buttons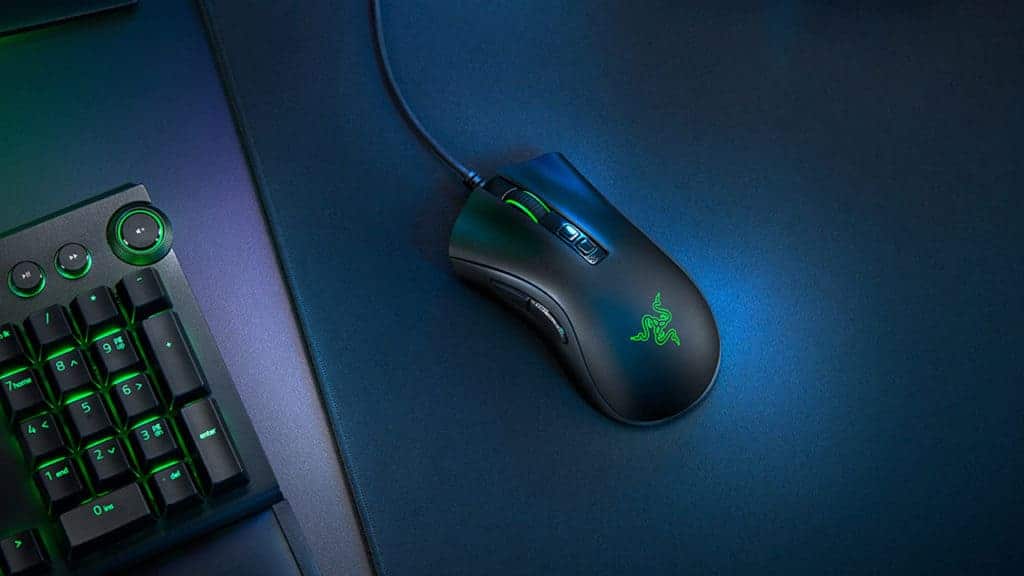 Lastly, you want to make sure you're getting a mouse that has enough buttons to suit your needs. The whole point of getting a gaming mouse is to either improve your aim or to decrease the number of times you take your fingers off of WASD.
You want a mouse that at least has two additional buttons so that you can map two abilities to them. If you can get a model that has more, great! Just don't sacrifice ergonomics or weight for the sake of adding extra unnecessary buttons that you're never going to use.
If you plan on using your mouse for games other than Valorant, DOTA for example, you might want to think about getting a model with more buttons so that you can bind all of the extra abilities you'll need to proc.
FAQ
Do All Mouses Fit All Hand Sizes?
Not really, no. Most high-end mouses are built for generalized, average hand sizes. If you have particularly large or small hands, you might want to seek out an alternative designed specifically for hand type.
Can I Use a Right-Handed Mouse if I'm Left Handed?
I mean, technically yes. There's nothing stopping you from plugging in a right handed mouse and playing with it left-handed. However, unless you have a seriously flexible ring finger, you're going to have a hard time getting anything done with it.
How Much Should I Spend on my First Gaming Mouse?
If you're buying your first dedicated gaming mouse, whether for Valorant or another title, I always recommend you look at a $60 price range. My go-to is always going to be the DeathAdder V2, but $60 gives you plenty of options outside of that mouse.
Is it More Important to Get A Gaming Mouse or a Gaming Keyboard?
The answer to this depends on who you ask. Personally, I'd argue that a good mouse is far more important than a good keyboard. Your mouse determines how good your aim is. I don't know about you, but that's a little bit more important to me than making sure my keys sound nice.
What Company Makes the Best Gaming Mouse?
There are plenty of manufactures out there that produce decent mouses. However, the big two names to look out for are Razer and Logitech. Both of these companies had two mouses on this list for a reason. If you're looking for an easy way to tell if a mouse is good or not, getting any model from either of these two is typically a safe investment.