The widespread success of competitive shooters like Overwatch and R6 Siege cemented the ability-based hero's place in modern shooters. Combine that with detailed map design and the timeless feel of CS:GO, and you get Valorant in a nutshell. It's since surpassed all its mentors, becoming the most-watched FPS game on Twitch. Jumping in yourself is much more fun, though! You'll want the best Valorant mouse to hit the ground running, and this guide has got you covered.
Responsiveness, ergonomics, and customizability are the cornerstones of good competitive mouse design. Wireless technology has grown by leaps and bounds in the last couple of years, so you can cut the cord without losing accuracy. As you'll see from our frontrunners, switching to wireless doesn't incur weight penalties anymore either.
Getting a mouse that conforms to your hand size and grip style is essential for maintaining comfort during long training bouts or tournaments. You'll also want to be able to minutely configure the DPI and have buttons at the ready for actions like sniper mode. We dive into such features and more for each pick. Go over all of them to build an informed opinion before taking the plunge.
Our Best Valorant Mouse Picks
Logitech G Pro X Superlight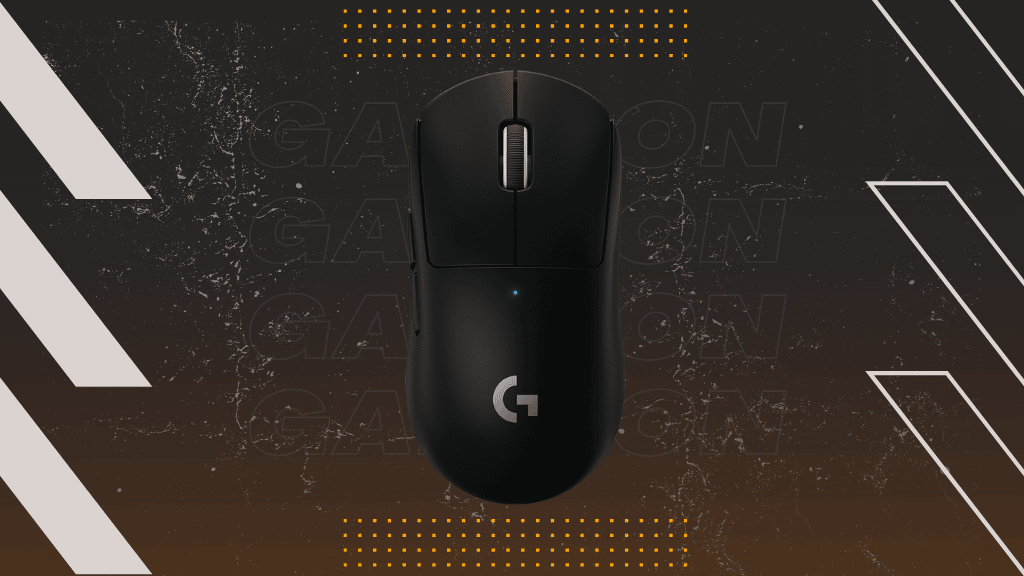 Weight: 63g | Buttons: 5 | Sensor: Hero 25 | DPI: 25,000 | Connection type: Wireless | Ambidextrous: Yes
The G Pro X Superlight needs no introduction to anyone who's been keeping up with the professional Valorant scene. Top names like Crashies, Dapr, SicK, and dozens of other world-class players swear by its ridiculously low weight and responsiveness. No wonder, as some of them had a hand in its creation. The newest Viper might be breathing down its neck, but it will take much more than a redesign to dethrone Logitech's champion.
Unassuming is the first attribute that comes to mind when looking at the G Pro X Superlight. Its seemingly basic design and complete lack of gamer bling might fool the initiated into thinking they're dealing with another unremarkable rodent. The relatively flat hump is another oddity since it doesn't cushion the palm as much as some other mice do.
All of this is moot for players craving FPS excellence because of the weight. The G Pro X Superlight weighs around 60g, which is almost unheard of even for its category. Even more impressive is the fact that it doesn't have any honeycomb elements and matches much heavier competitors in size. It's a testament to Logitech's engineering prowess that such a light mouse fits well in large hands regardless of grip.
Minimalism doesn't mean a lack of quality, which you'll notice in several of the G Pro X's design elements. It comes with two large PTFE feet that move swiftly on many surfaces. You can replace the dongle cover with another circular foot to make the mouse glide with the slightest touch. The wireless connection is rock-solid and unperturbed by the presence of other 2.4GHz wireless devices.
FPS Excellence
Since there's no RGB to drain the battery, you can frag the opposition for 70 hours per charge. Juicing up is done via a micro-USB cable. You can invest in a Powerplay mousepad if you want QI functionality. A lack of RGB doesn't mean configuration options are sparse. G-Hub offers plenty of options concerning the DPI settings, button assignments, and macro creation. The mouse stores five onboard profiles, so hooking it up to a PC at a LAN party or tournament won't mess with your groove.
The Hero 25 sensor is at the G Pro X's heart. Its high max DPI translates to smooth movement, and a lift-off distance of just 1.2 mm means quick repositioning won't impact aim accuracy. You may adjust the DPI in increments of 50 and choose among several polling rates maxing out at 1000Hz. There's barely any difference in latency between wired & wireless modes, which is another strong argument in the mouse's favor.
Razer Viper V2 Pro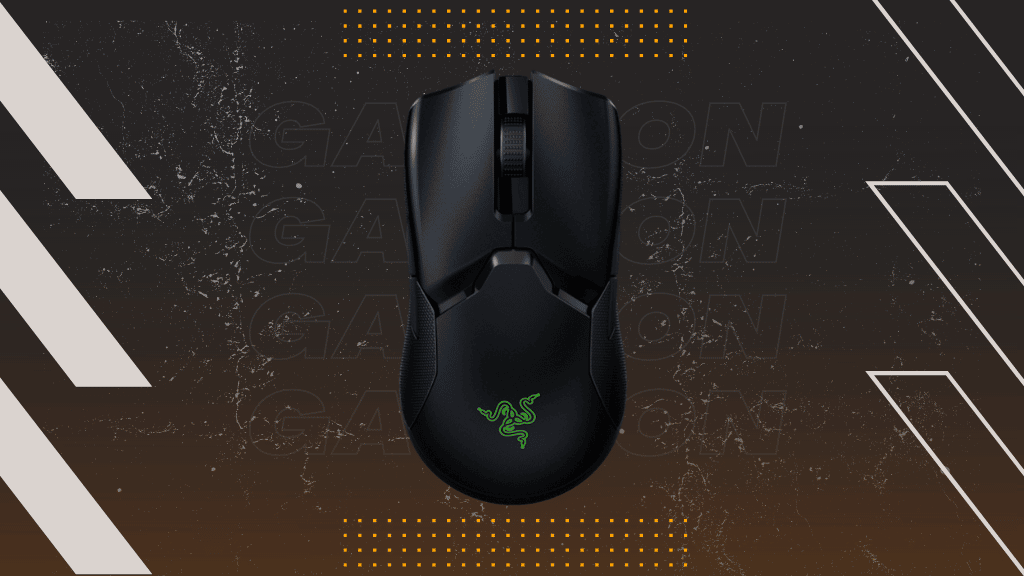 Weight: 58g | Buttons: 5 | Sensor: Focus Pro | DPI: 30,000 | Connection type: Wireless | Ambidextrous: No
Had we written this article at the beginning of 2022, the Viper Ultimate would have likely been our second best mouse for Valorant choice. Razer has upped the ante in the meanwhile, gracing us with a substantial improvement upon that dependable classic. The V2 Pro is lighter, more responsive, and can keep going for longer. It has yet to prove itself in the pro scene due to its recent release, but we're sure it will become a Valorant staple in no time.
Owners of the Viper Ultimate will notice several changes, seemingly not all of them for the better. Some are sure to lament the loss of the charging dongle and right side buttons that made the older models accessible for lefties. The grippy texture on the side is gone, replaced with a matte surface and optional pads you can stick onto it for extra grip.
But the pros far outweigh the cons! The emphasis is on weight since the V2 Pro has managed to shave much off of what was a lightweight rodent, to begin with. It now weighs 58g, 59 if you opt to complement your white keyboard with a fitting mouse. Switches on the main buttons now last 90 instead of 70 million clicks, while ditching the RGB nets you 80 hours of high-speed gameplay compared to the Ultimate's 70.
Charging might be a point of contention if you're upgrading, but gamers used to doing it through USB won't bat an eye. The flexible cable ends with USB-C for easier (un)plugging. Using it while playing has a slight positive impact on latency. Still, you can play equally well in wireless mode as the latency barely exceeds 3ms.
The design changes to the shell and buttons are subtle but welcome. Razer went for a minimalistic look, altogether abandoning the RGB their mice are so famous for. The side buttons were almost flush with the shell, so we're happy to report that they jut out more prominently on the V2 Pro.
The Challenger
The Focus Pro sensor is another upgrade and boasts a max DPI of 30,000. With such a ridiculous max DPI comes improved precision on lower levels you'll actually use. The sensor works on various surfaces, even glass. Better yet, the V2 Pro has an "Asymmetric Cut-off" feature, which allows you to specify the landing and lift-off distances independently for unprecedented precision.
All these and more come together to deliver a seamless and fluid experience. Repositioning your crosshair with a flick feels instantaneous, and the mouse glides smoothly whether you're using a mousepad or your desk. It's feather-light yet feels sturdy enough to withstand thousands of matches even if you grip it tighter in frustration from time to time.
Logitech G703 Lightspeed
Weight: 94g | Buttons: 6 | Sensor: Hero 25 | DPI: 25,000 | Connection type: Wireless | Ambidextrous: No
Our second Logitech recommendation is proof that you don't need to take out a second mortgage to get the best Valorant mouse for your needs. It's bulkier than our first two picks yet light enough for a wireless mouse to respond to commands instantly. There's RGB to satisfy your inner gamer and a host of configuration options afforded by G-Hub. Best of all, you can get two for the price of one G Pro X.
Owners of the older G403 will know what to expect since the styling is identical. Everyone else will be treated to a sizeable rodent with a pronounced hump and an inviting logo on its shell. Its main buttons are satisfyingly clicky, and rubber padding on the side ensures good grip. Speaking of grip, you'll love the G703 Lightspeed if you're a claw or palm grip type of person, regardless of hand size. The fingertip inclined will have better luck with the Orochi.
At close to 100g, the G703 Lightspeed is among the heaviest wireless mice on review. You may even increase that by 10g if you insert an included weight. Choosing the G703 will hinge on whether you're the type to dash around the mousepad or hunker down with Chamber and kill off the opposition with controlled and precise movements.
Doing Wonders for Your Kill Count
The G703 uses the same Hero 25 sensor we've seen on the G Pro X. Parameters like lift-off distance and polling rate are identical, so most differences in handling come down to the G703's bulkier frame. The more affordable mouse has worse latency, around 5ms. You're not likely to notice or care in the heat of the battle, though.
The RGB is bright enough to be visible in daylight yet concentrated in a way that doesn't exude tackiness. It takes its toll on the battery, which will last either 35 or 60 hours, depending on lighting status. RGB also adds another layer of depth to customization through G-Hub. It allows you to set single colors, cycle through effects, or sync the lighting with other Logitech peripherals.
Tracking on the G703 is excellent, letting you line up those long-distance shots with precision. On the other hand, it's still light enough for instinctive flicking since there's no cord to bog you down. Being able to dial in the DPI precisely will make the mouse your own, while a great polling rate ensures your PC and mouse are in sync.
Glorious Model O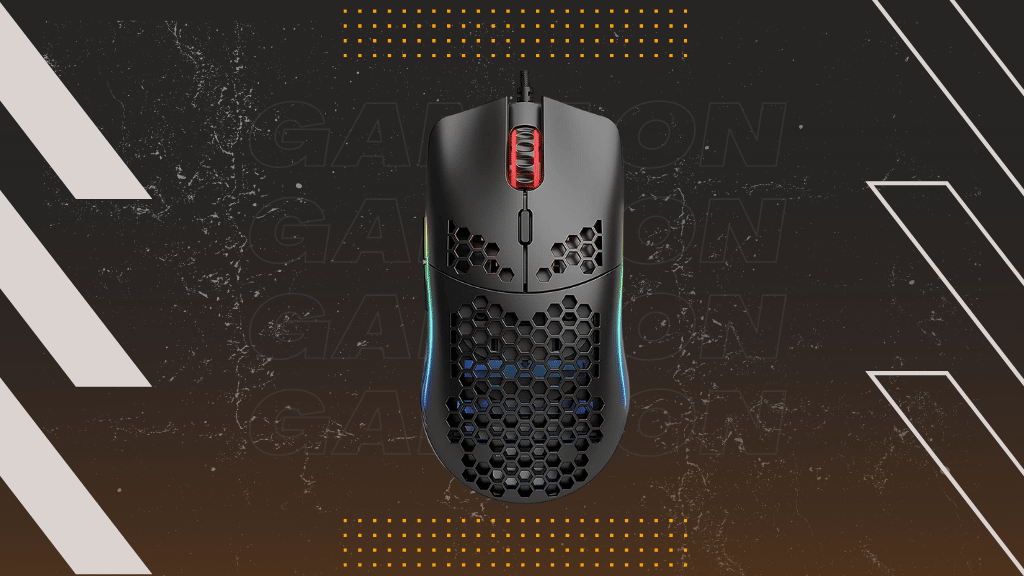 Weight: 67g | Buttons: 6 | Sensor: Pixart PMW 3360 | DPI: 12,000 | Connection type: Wired | Ambidextrous: Yes
Lightweight and responsive despite cable
Great for lefties
Comes in several impactful material choices
Companion software is a memory hog
Wired mice can achieve the pinnacle of Valorant greatness too! Case in point, the Model O from Glorious. It's almost as light as the Viper Pro 2 while performing similarly at a much-reduced cost. You can choose among several shell options to suit your needs, and excellent RGB implementation makes looking at your wrist almost as tempting as following the game itself.
More mouse manufacturers should copy Glorious' finish options. You may choose between black, white, and pink shells, all with either matte or glossy options. Matte is a godsend for players with sweaty palms since the texture prevents you from slipping. We're fans of the white option since it goes well with white cases while also accentuating the RGB more.
Cables can deter smooth gameplay, but the Model O has one of the best in the business. Its cord is long, super soft, and isn't prone to knotting up or snagging on the desk surface. Going wired also means you don't have to worry about charging up or misplacing the dongle, not to mention how you're getting the least possible latency.
Cable aside, the Model O weighs just 67g. That's mainly due to the honeycomb pattern that perforates much of its body and even the bottom. You can't feel the holes while holding the mouse, so any grip style goes as long as your hands aren't tiny.
The main buttons are neither harsh nor mushy and produce an audible click that's not too grating. Clicking the scroll wheel feels equally rewarding, as does scrolling through documents while you're not holding the line in Haven.
A Glorious Valorant Mouse Indeed
Southpaws will find the Model O a viable option due to its symmetric ambidextrous design. Unfortunately, there are no buttons on the right side for true equality, but at least you can easily remap the main buttons. That's just one of Glorious Core highlights. The rest include switching between seven RGB presets, setting up six different DPI settings, and macro creation.
It's great that you can save your favorite settings to an onboard profile, as Glorious Core is a resource hog. It can reserve up to a quarter of a GB of RAM, so you shouldn't run it in the background after you're satisfied with the settings.
The Model O uses the Pixart PMW 3360 sensor. While not as nuanced as the Hero, its DPI settings are among the most accurate for the price. It ranges from 400 to 12,000 in increments of 100. There's neither jittering nor acceleration, and angle correction is absent too. Coupled with a 1000Hz polling rate, you're working with raw input that's as accurate as your reflexes.
Razer Orochi V2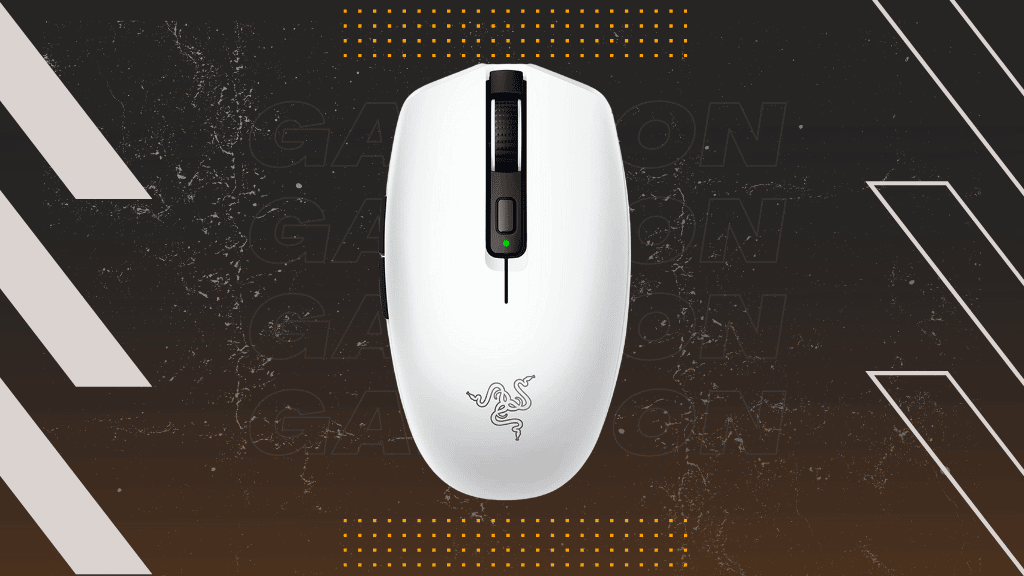 Weight: 62g | Buttons: 6 | Sensor: Razer 5G Advanced | DPI: 18,000 | Connection type: Wireless | Ambidextrous: No
All the rodents we've examined so far might be as light as a feather, but regular size makes them impractical for travel. Besides, users with small hands and fingertip grip preferences can't use them as effectively either. Enter Razer's Orochi V2, an elegant answer to your portable gaming needs. It's the best mouse for Valorant to hook up to your laptop, get some work done in an airport, and then demonstrate your dominance while relaxing at a hotel.
There's no denying a niche product like the Orochi V2 won't be seen as best Valorant mouse material by many. Even so, we decided to include it since no other model blends portability so well with pure gaming chops.
It's a six-button travel mouse with a weight comparable to the G Pro X's due to the power source. Whereas larger models have integrated rechargeable cells, the Orochi makes do with old-fashioned disposable batteries.
It takes either AA or AAA batteries, which directly impact the weight. Depending on your preferred connection type, an AAA cell will last either 150 or 300 hours, while the larger battery lasts three times more.
Connections include 2.4GHz wireless and Bluetooth. The latter is sufficient for office work and casual gaming. Still, you'll want to switch to the more power-hungry wireless option when speed and precision are at stake. Razer's 5G Advanced sensor combines decent DPI with an adjustable lift-off distance and low latency to deliver responsiveness on par with larger models.
Small Form, Vicious Bite
Size will be a point of contention for potential Orochi buyers. People with small hands can rejoice as they'll finally have a mouse that invariably supports their grip preference. The Orochi is surprisingly tall for its size, so people with average hands can use it with the claw grip too. Unsurprisingly, large-handed folks are the only category to come up short.
The size reduction had no bearing on Razer's customary attention to build quality. Everything from the side buttons to the scroll wheel feels sturdy, and Omron switches were used for the main buttons. This is the second Razer mouse on the list not to have RGB, which is just as well given its more exposed nature. The tall hump and rough matte finish ensure the Orochi always stays in hand.
Razer Synapse continues to be a boon for in-depth control customization and macro creation. Installing it also enables Hyperspeed pairing with other wireless Razer devices. While there aren't many keyboards the feature is compatible with yet, it lets you run both peripherals using a single dongle.
SteelSeries Rival 3 Wireless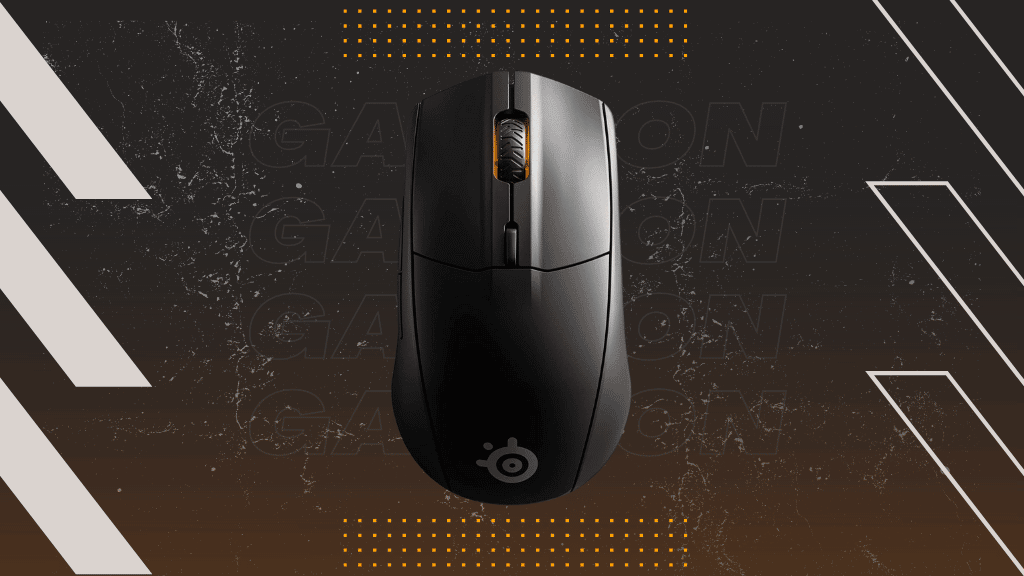 Weight: 96g | Buttons: 6 | Sensor: TrueMove Air | DPI: 18,000 | Connection type: Wireless | Ambidextrous: No
The last entry on our best Valorant mouse shortlist wouldn't be here with its tail intact. SteelSeries released the ordinary Rival 3 to mixed reviews since it had a cheap sensor and some ergonomic issues. Its wireless version has slight design tweaks that help with comfort and is a little heavier due to different component requirements. Even so, it's an affordable wireless mouse that will get you to Platinum or higher if you put in the effort.
The Rival's styling consists of a basic matte black shell with only the SteelSeries logo to break up the monotony. Its scroll wheel is more attractive due to a cool notch pattern in the middle. It's also surrounded by the rodent's only source of RGB. There are six buttons in total. The primary ones feel solid, while the side buttons are stylish and elongated.
The wireless version is broader and taller than the original, which lends itself well to claw and fingertip grips. The shape is still unsuitable for long sessions using the palm grip, but it's a definite improvement. Weight rivals that of the G703, with the number of AAA batteries you put inside serving as the regulator.
A Rival to Look Out For
It's possible to use the mouse with a single cell, which brings the weight down to 96g. Going all in exceeds the 100g mark but nets you 400+ hours of worry-free runtime. Halve that number for use with 2.4GHz wireless, which should be your default option when playing Valorant or any other game where success relies heavily upon unrestricted reaction times.
TrueMove Air is another innovation and a step up from the original's sensor. It reaches 18,000 DPI accurately at 400 inches per second or less. You may adjust the DPI in increments of 100, which is what we'd expect from a mouse that costs roughly $50 when not on sale.
We're fans of the accompanying Engine software due to its accessibility and intuitive layout. All the essential tweaks, from button customization through RGB and macro settings, are accessible from the same page. It's also possible to set the acceleration rate, angle snapping, and other advanced settings with minimal fuss. Best of all, inexperienced users can find out much about each parameter thanks to a helpful info system.