Specs:

Weight: 63g
Buttons: 5
Connection type: Wireless
Ambidextrous: Yes

Specs:

Weight: 58g
Buttons: 5
Connection type: Wireless
Ambidextrous: No

Specs:

Weight: 94g
Buttons: 6
Connection type: Wireless
Ambidextrous: No

Specs:

Weight: 55g
Buttons: 6
Connection type: Wireless
Ambidextrous: Yes

Specs:

Weight: 67g
Buttons: 6
Connection type: Wired
Ambidextrous: Yes

Specs:

Weight: 62g
Buttons: 6
Connection type: Wireless
Ambidextrous: No

Specs:

Weight: 96g
Buttons: 6
Connection type: Wireless
Ambidextrous: No
Responsiveness, ergonomics, and customizability are the cornerstones of good competitive mouse design. Wireless technology has grown by leaps and bounds in the last couple of years, so you can cut the cord without losing accuracy. As you'll see from our frontrunners, switching to wireless doesn't incur weight penalties anymore either.
Getting the best Valorant mouse that conforms to your hand size and grip style is essential for maintaining comfort during long training bouts or tournaments. You'll also want to be able to minutely configure the DPI and have buttons at the ready for actions like sniper mode. We dive into such features and more for each pick. Go over all of them to build an informed opinion before taking the plunge.
Logitech G Pro X Superlight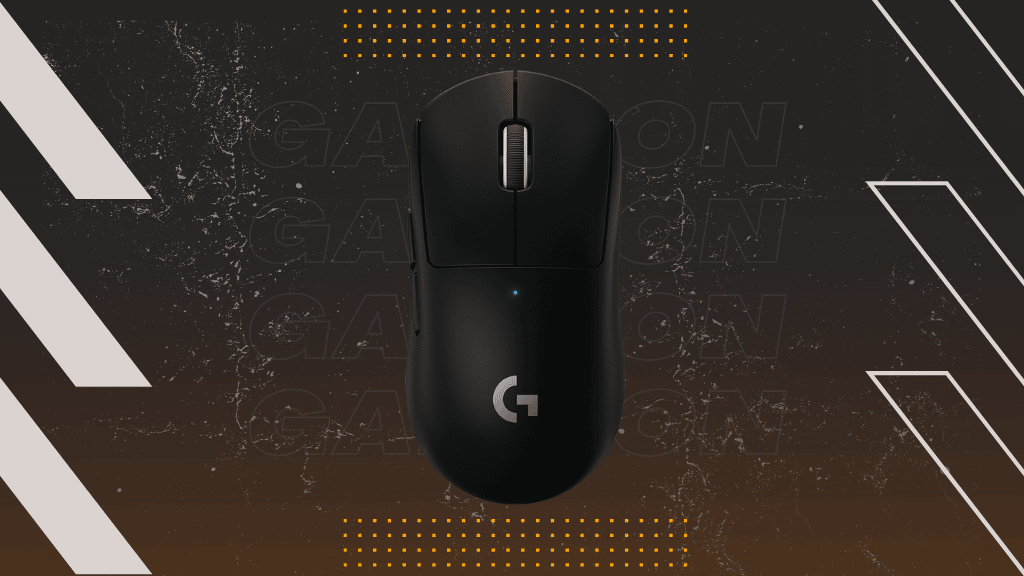 The G Pro X Superlight needs no introduction to anyone who's been keeping up with the professional Valorant scene. Top names like Crashies, Dapr, SicK, and dozens of other world-class players swear by its low weight and responsiveness. No wonder, as some of them had a hand in its creation. The newest Viper might be breathing down the Superlight's neck, but it will take much more than a redesign to dethrone Logitech's champion.
The G Pro X Superlight weighs around 60g, which is almost unheard of even for its category. Even more impressive is the fact that it doesn't have any honeycomb elements and matches much heavier competitors in size.
The Hero 25 sensor is at the G Pro X's heart. Its high max DPI translates to smooth movement, and a lift-off distance of just 1.2 mm means quick repositioning won't impact aim accuracy. You may adjust the DPI in increments of 50 and choose among several polling rates maxing out at 1000Hz. There's barely any difference in latency between wired & wireless modes, which is another strong argument in the mouse's favor.
Razer Viper V2 Pro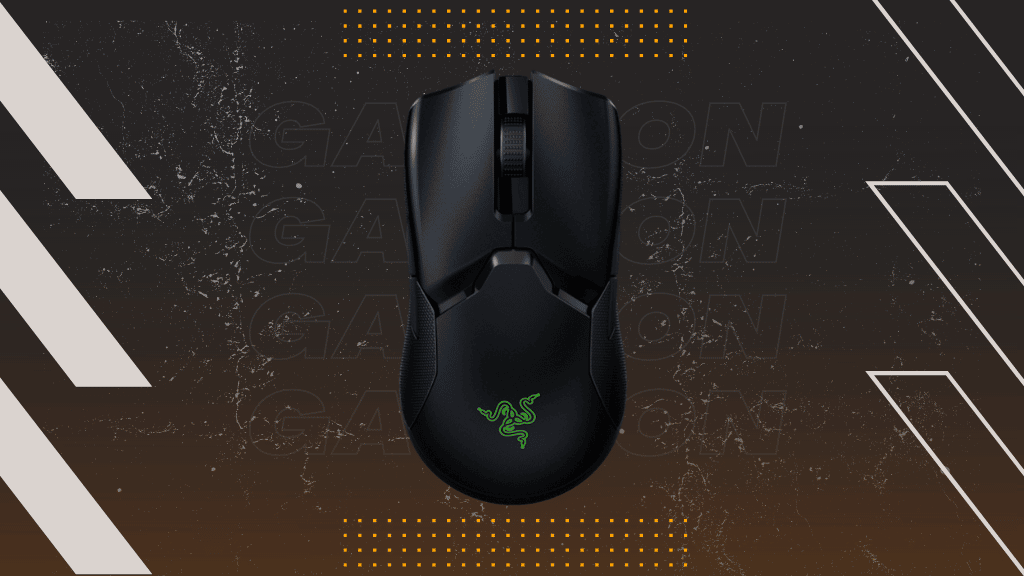 Razer Viper V2 Pro
Weight: 58g | Buttons: 5 | Sensor: Focus Pro | DPI: 30,000 | Connection type: Wireless | Ambidextrous: No
Pros:
Lighter and more durable than the Viper Ultimate

Excellent responsiveness & minimal latency

Minimalistic design with improved side buttons
Cons:
Expensive, no more charging dock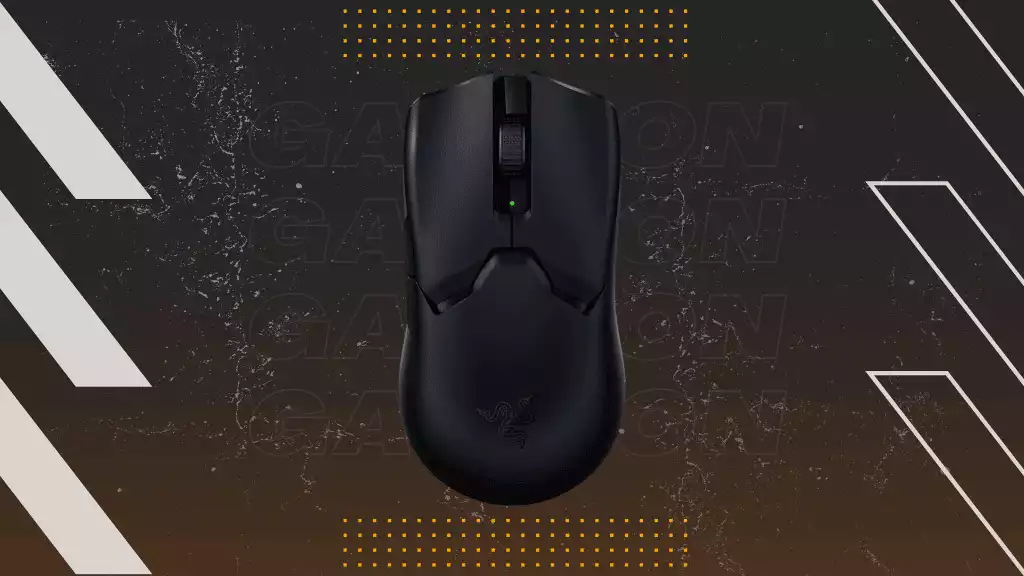 Owners of the Viper Ultimate will notice several changes, seemingly not all of them for the better. Some are sure to lament the loss of the charging dongle and right-side buttons that made the older models accessible for lefties. The grippy texture on the side is gone, replaced with a matte surface and optional pads you can stick onto it for extra grip.
But the pros far outweigh the cons! The emphasis is on weight since the V2 Pro has managed to shave much off of what was a lightweight rodent, to begin with. It now weighs 58g, 59 if you opt to complement your white keyboard with a fitting mouse. Switches on the main buttons now last 90 instead of 70 million clicks, while ditching the RGB nets you 80 hours of high-speed gameplay compared to the Ultimate's 70.
The Focus Pro sensor is another upgrade and boasts a max DPI of 30,000. With such a ridiculous max DPI comes improved precision on lower levels you'll actually use. The sensor works on various surfaces, even glass. Better yet, the V2 Pro has an "Asymmetric Cut-off" feature, which allows you to specify the landing and lift-off distances independently for unprecedented precision.
Logitech G703 Lightspeed
Logitech G703 Lightspeed
Weight: 94g | Buttons: 6 | Sensor: Hero 25 | DPI: 25,000 | Connection type: Wireless | Ambidextrous: No
Pros:
Same excellent sensor as our winner

Solid build quality and subdued gamer aesthetic

Customizable weight, colors, buttons, and more
Cons:
Heavier than higher-placed rivals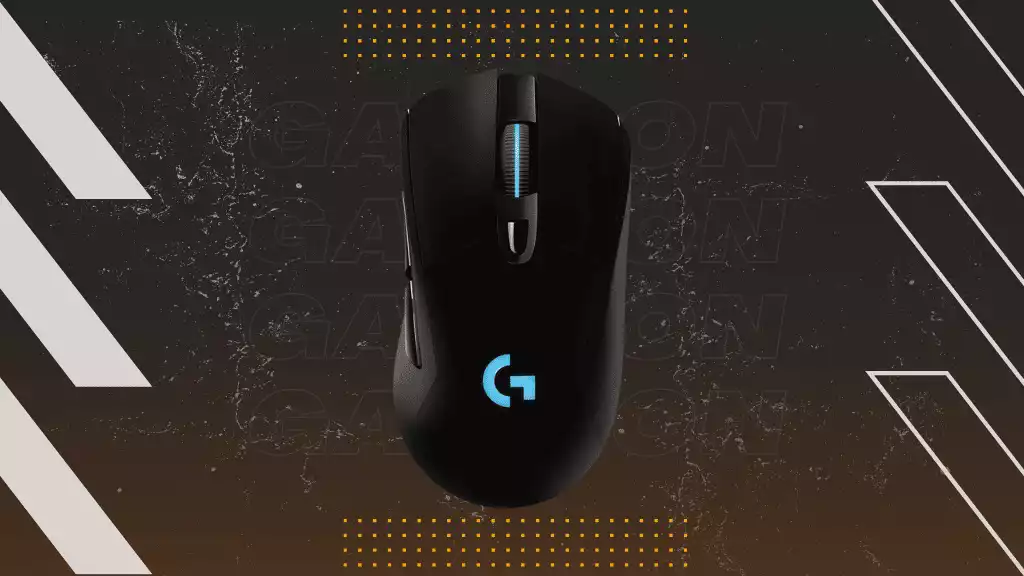 Our second Logitech recommendation is proof that you don't need to take out a second mortgage to get the best Valorant mouse for your needs. It's bulkier than our first two picks yet light enough for a wireless mouse to respond to commands instantly. There's RGB to satisfy your inner gamer and a host of configuration options afforded by G-Hub. Best of all, you can get two for the price of one G Pro X.
At close to 100g, the G703 Lightspeed is among the heaviest wireless mice on review. You may even increase that by 10g if you insert an included weight. Choosing the G703 will hinge on whether you're the type to dash around the mousepad or hunker down with Chamber and kill off the opposition with controlled and precise movements.
The G703 uses the same Hero 25 sensor we've seen on the G Pro X. Parameters like lift-off distance and polling rate are identical, so most differences in handling come down to the G703's bulkier frame. The more affordable mouse has worse latency, around 5ms. You're not likely to notice or care in the heat of the battle, though.
Xtrfy M8 Wireless
Xtrfy M8 Wireless
Weight: 55g | Buttons: 6 | Sensor: PixArt PAW3395| DPI: 19,000 | Connection type: Wireless | Ambidextrous: Yes
Pros:
Outstanding build quality & handling

Innovative shape works well

Intuitive configuration without the need to install software
Cons:
Might not be suitable for users with large hands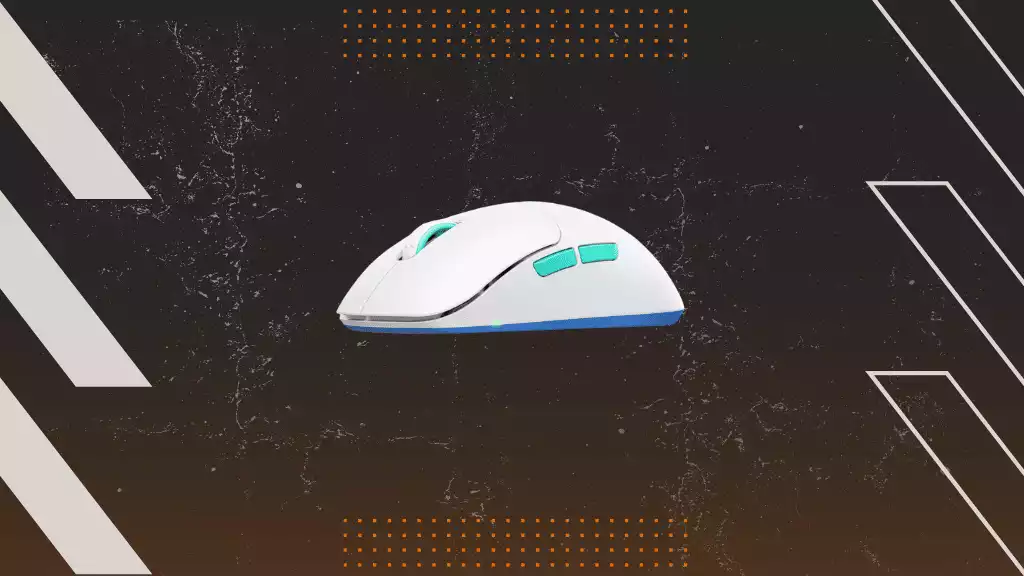 Xtrfy closed 2022 by delivering one of the most innovative mice we've seen in a while. While pros have yet to embrace it en masse, we predict a bright future for the M8 wireless. A unique shape, excellent build quality, and strict adherence to its top-tier spec claims are the rodent's strongest assets. Some owners might need time to get used to the shape, but you'll wonder why no one has done something similar after adjusting.
Xtrfy went above and beyond in terms of build quality. The M8 only weighs 55g, yet nothing feels loose, and creaking is absent. The weight-reducing holes it does have are all neatly covered by Teflon feet, which easily glide across an array of surfaces.
The two main buttons are separate, and they curve gently only to drop off sharply towards the tips. They use Kailh switches for firm and responsive clicking that works regardless of where on a button you press.
The overall shape lends itself to clicking toward the middle and back anyway, so that's not a problem. One could argue that the layout makes it harder on large-handed users, especially since the M8 is among the smaller mice on our list.
Glorious Model O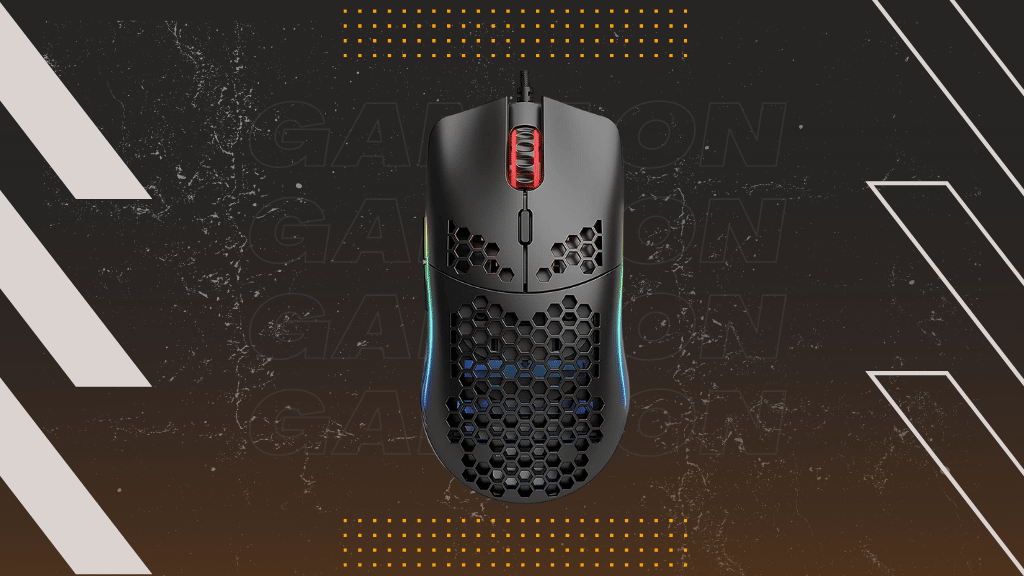 Glorious Model O
Weight: 67g | Buttons: 6 | Sensor: Pixart PMW 3360 | DPI: 12,000 | Connection type: Wired | Ambidextrous: Yes
Pros:
Lightweight and responsive despite cable

Great for lefties

Comes in several impactful material choices
Cons:
Companion software is a memory hog
Wired mice can achieve the pinnacle of Valorant greatness too! Case in point, the Model O from Glorious. It's almost as light as the Viper Pro 2 while performing similarly at a much-reduced cost. You can choose among several shell options to suit your needs, and excellent RGB implementation makes looking at your wrist almost as tempting as following the game itself.
Cables can deter smooth gameplay, but the Model O has one of the best in the business. Its cord is long, super soft, and isn't prone to knotting up or snagging on the desk surface. Going wired also means you don't have to worry about charging up or misplacing the dongle, not to mention how you're getting the least possible latency.
Cable aside, the Model O weighs just 67g. That's mainly due to the honeycomb pattern that perforates much of its body and even the bottom. You can't feel the holes while holding the mouse, so any grip style goes as long as your hands aren't tiny.
The Model O uses the Pixart PMW 3360 sensor. While not as nuanced as the Hero, its DPI settings are among the most accurate for the price. It ranges from 400 to 12,000 in increments of 100. There's neither jittering nor acceleration, and angle correction is absent too. Coupled with a 1000Hz polling rate, you're working with raw input that's as accurate as your reflexes.
Razer Orochi V2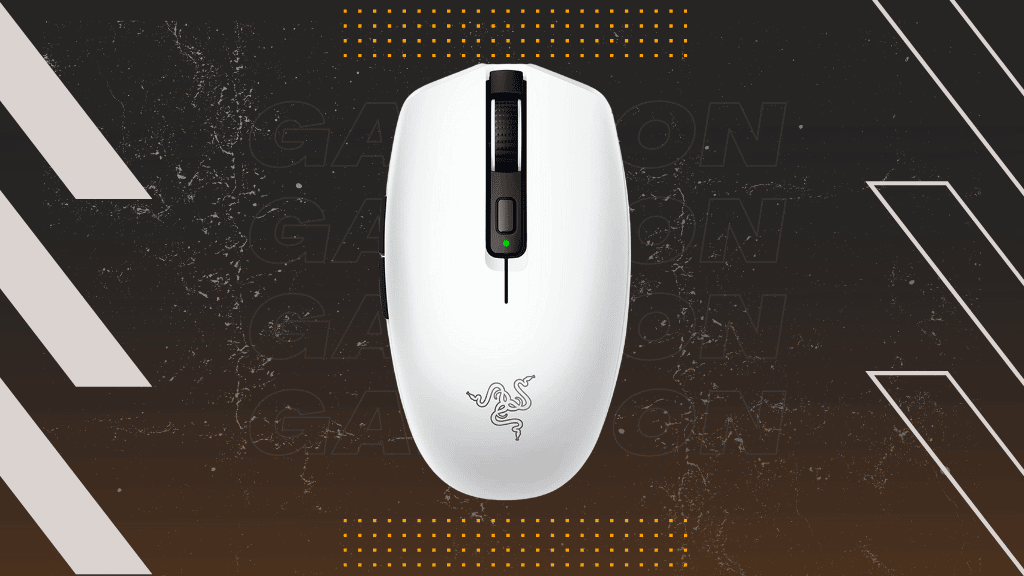 Razer Orochi V2
Weight: 62g | Buttons: 6 | Sensor: Razer 5G Advanced | DPI: 18,000 | Connection type: Wireless | Ambidextrous: No
Pros:
Exceptionally portable

Long-lasting battery

As responsive and effective as larger models
Cons:
Not suitable for users with large hands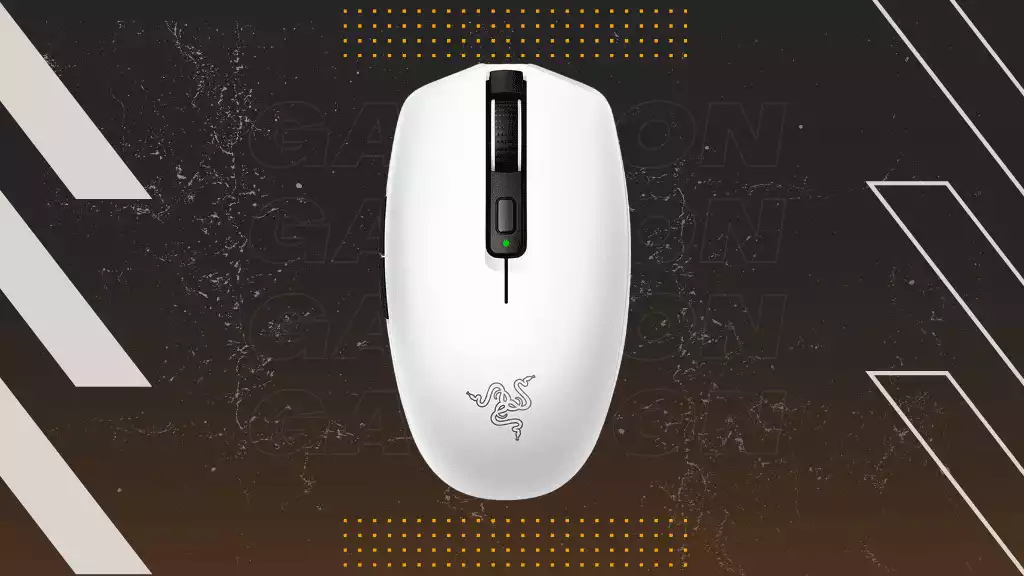 All the rodents we've examined so far might be as light as a feather, but the regular size makes them impractical for travel. Besides, users with small hands and fingertip grip preferences can't use them as effectively either. Enter Razer's Orochi V2, an elegant answer to your portable gaming needs.
It's a six-button travel mouse with a weight comparable to the G Pro X's due to the power source. Whereas larger models have integrated rechargeable cells, the Orochi makes do with old-fashioned disposable batteries.
Connections include 2.4GHz wireless and Bluetooth. The latter is sufficient for office work and casual gaming. Still, you'll want to switch to the more power-hungry wireless option when speed and precision are at stake. Razer's 5G Advanced sensor combines decent DPI with an adjustable lift-off distance and low latency to deliver responsiveness on par with larger models.
SteelSeries Rival 3 Wireless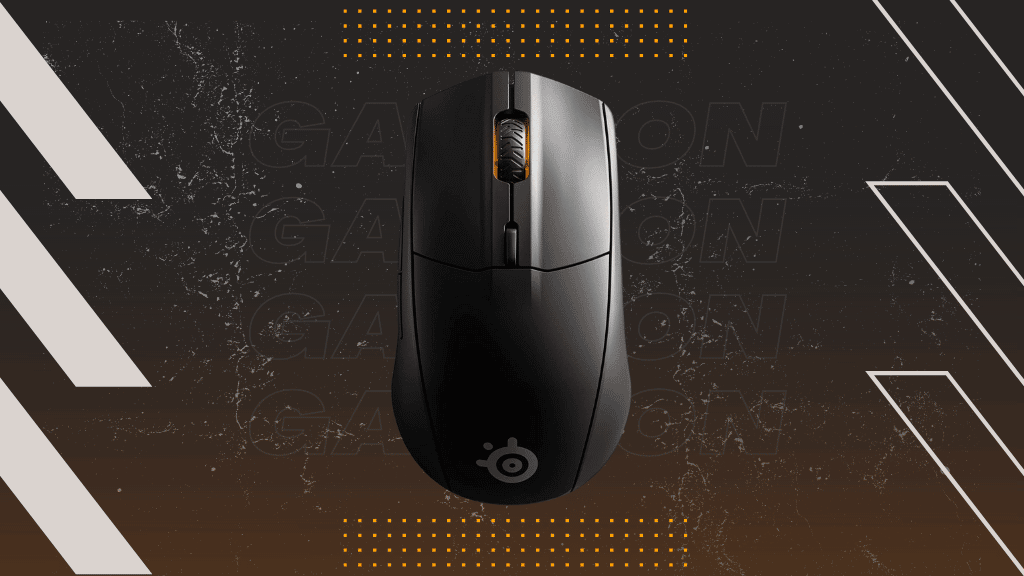 SteelSeries Rival 3 Wireless
Weight: 96g | Buttons: 6 | Sensor: TrueMove Air | DPI: 18,000 | Connection type: Wireless | Ambidextrous: No
Pros:
Excellent value for the money

Much better sensor than the original

Comprehensive companion software
Cons:
Not suitable for users who prefer palm grip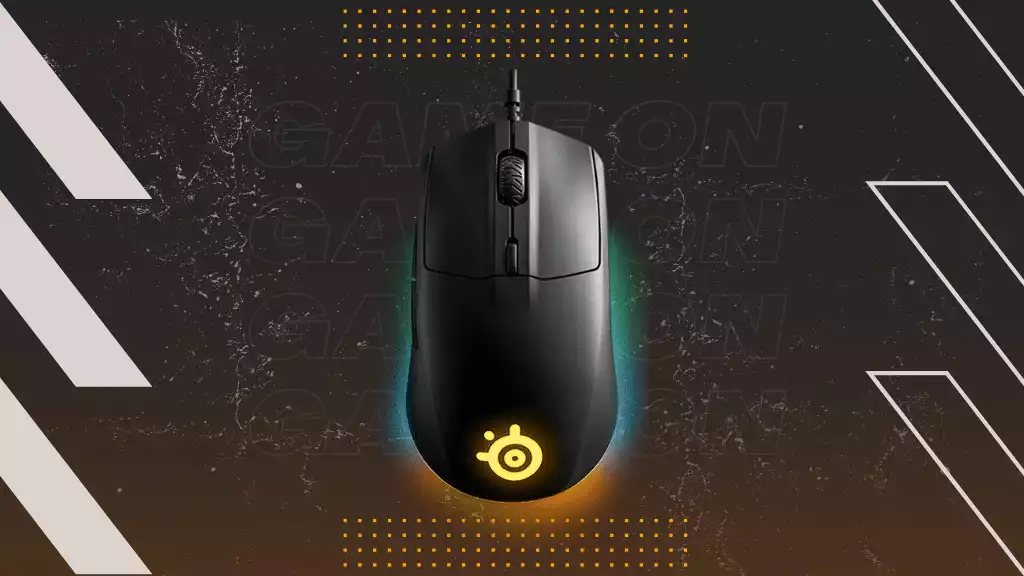 The last entry on our best Valorant mouse shortlist wouldn't be here with its tail intact. SteelSeries released the ordinary Rival 3 to mixed reviews since it had a cheap sensor and some ergonomic issues. Its wireless version has slight design tweaks that help with comfort and is a little heavier due to different component requirements. Even so, it's an affordable wireless mouse that will get you to Platinum or higher if you put in the effort.
The wireless version is broader and taller than the original, which lends itself well to claw and fingertip grips. The shape is still unsuitable for long sessions using the palm grip, but it's a definite improvement. Weight rivals that of the G703, with the number of AAA batteries you put inside serving as the regulator.
TrueMove Air is another innovation and a step up from the original's sensor. It reaches 18,000 DPI accurately at 400 inches per second or less. You may adjust the DPI in increments of 100, which is what we'd expect from a mouse that costs roughly $50 when not on sale.