The beauty of having a Ryzen 7 3700X is when you find out just how strong it can be. Unfortunately, if you mix your PC build with poorly chosen RAM, you're really holding it back. You really want your PC build to wave Bye-Bye Slowness to Oumuamua when you even think to start it! That goes for any PC usage situation you're facing. Unfortunately, it can be a test of your mettle in finding the best RAM for AMD Ryzen 7 3700X. Thankfully we've thoroughly researched and created a much shorter list. With this, your RAM buying efforts are reduced to vastly easier minor details.
Corsair Vengeance RGB Pro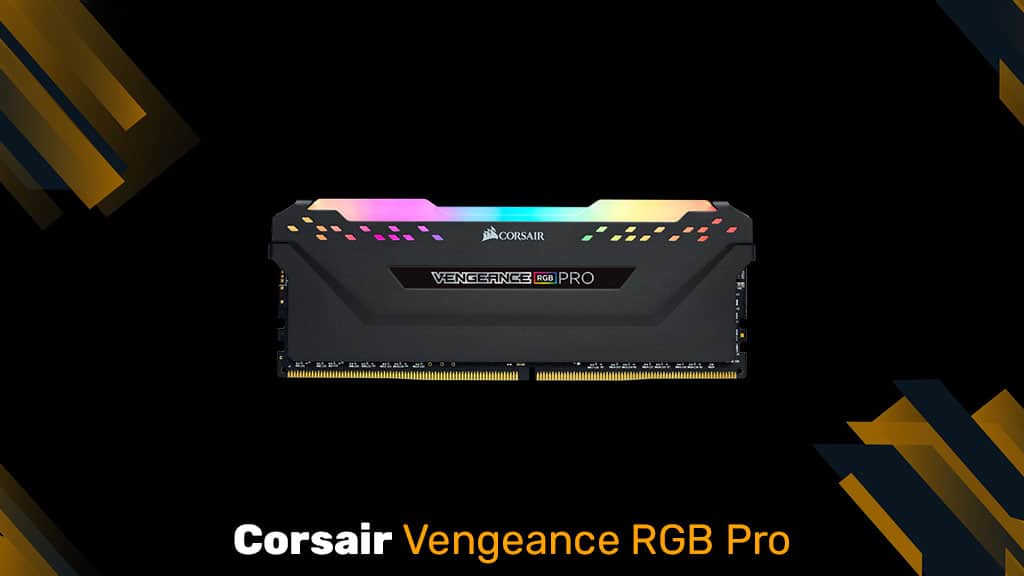 SPECS: Type: DDR4 | Capacity: 16GB (8GB x 2) | Speed: 3600MHz | CL: 18
What makes the Corsair Vengeance RGB Pro the best RAM for Ryzen 3700x? This starts with speeds as advertised right out of the box. Already that's rather difficult to beat. Even if it doesn't, the insanely easy overclocking setups (XMP 2.0) can fix that awful quick. Naturally, this RAM kit is built with custom PCBs for maximum smile-inducing. That and it certainly helps in the instant warp speed ideas.
Get your PC build going at 3600MHz with a CL 18. This means it'll fly and this RAM kit won't give up on doing so. The Ryzen 7 3700X has a galactic-sized list of compatible motherboards. Naturally, the Corsair Vengeance RGB Pro RAM kit works in all of them. So compatibility won't be much of a concern. That's even if it defaults to 2666MHz. Of course, it's just not the same without "the pretty". Yes, its RGB setup can make a brick look good!
In doing your part as a RAM kit buyer, you'd simply check the sizes of the Corsair Vengeance RGB Pro and your cooling system. That will already help you with any fitting concerns. The other part to look into is the memory chips. Sometimes you'll get Samsung chips. Sometimes you'll get Micron memory chips. Either way you're good to go because those are the top 2 brands. So with all things considered, this is the best RAM for Ryzen 7 3700X.
Corsair Vengeance LPX
SPECS: Type: DDR4 | Capacity: 16GB (8GB x 2) | Speed: 3600MHz | CL: 18
When looking for a great RAM kit, go with a trusted brand as a rule of thumb. Then again, Corsair has been at it for so long that they've earned that trust. It's just this time, they made sure it looks good and fits well into pretty much everything. Then they made it faster than your favorite rocket ship. Then they designed and made it to keep on flying without melting and turning into a puddle of goo! See? You can trust them with the Corsair Vengeance LPX RAM kit!
Once again Corsair starts you out with great overclocking. Even if you have to use the XMP 2.0, it won't take long to hit 3600MHz with a CL18. It won't even be that hard to do! So by all counts, no, it's not slouching in speeds. Then the speed and stability kick in nicely with the custom PCBs. The aluminum heat spreader prevents the RAM kit from glowing like the sun. Of course the high motherboard compatibility is there. This time, they were nice enough to make sure it won't crash into your cooling system!
The main concern for the Corsair Vengeance LPX RAM kit is that it "didn't cooperate" in some configurations. However, that can be solved by knowing how to configure things properly. All that took is some research on your part. So if you're reading this, it shouldn't take you long to figure it out! Ultimately, in terms of RAM for Ryzen 7 3700X, this is a great choice.
Crucial Ballistix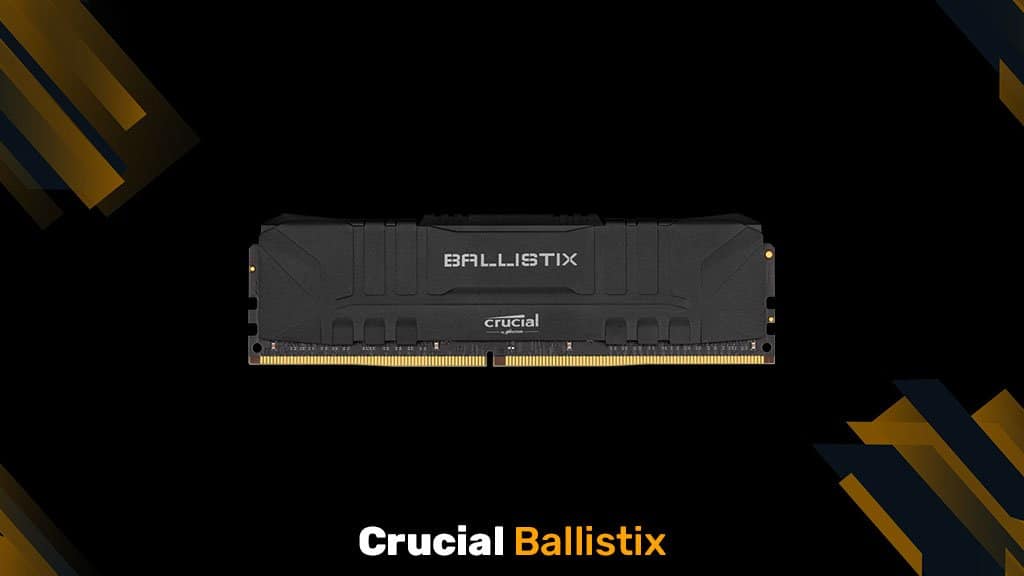 SPECS: Type: DDR4 | Capacity: 16GB (8GB x 2) | Speed: 3600MHz | CL: 16
Nice price
Motherboard compatibility tool
Potentially very fast overclocking
Poor support
Who needs RGB when you have a good looking heat spreader? Yes, it comes in various colors, Yes, the low profile will fit with many cooling systems easily. Crucial certainly delivers on close to the best RAM for AMD Ryzen 7 3700X. Or at least it's a really good option! In going for a RAM kit that has compatibility, stability and speed; the Crucial Ballistix RAM kit starts by being built with Micron memory chips. So no, it doesn't disappoint in multiple aspects!
Depending on your motherboard's capabilities, you could get this little beasty clear into 4200MHz with a CL 16. You just want to be assured that it works with your motherboard. So yes, it was certainly cool of Crucial to provide the tool to quickly find out! Even with all the features and capabilities of this RAM kit, that tool alone could save you serious headaches. A bonus for you gamers and VR gamers is that this RAM kit will fly in terms of gaming.
The main concern with this RAM kit showed up in the form of tech support. As pointed out by none other than Howard Wolowitz, there're two kinds of people in the world. Those that call tech support and those that make fun of the people that call tech support! Quite honestly, if there was a problem with your RAM kit, no matter which one, you can easily determine and solve the problem in various ways.
G.SKILL Trident Z Neo
SPECS: Type: DDR4 | Capacity: 16GB (8GB x 2) | Speed: 3600MHz | CL: 18
This is one of the cooler looking options, what makes it so great in the looks department is being very easy to use with various RGB apps. This results in a look/glow exactly how you want it to. Then of course, it doesn't take all century to get things done. Not with that 10-layered custom PCB it doesn't! Don't start thinking it'll disappoint in the motherboard compatibility list.
Built with Hynix memory chips, the G.Skill Trident Z Neo gets you started at 2133MHz with a CL 18. You simply get the XMP 2.0 going to kick clear into 3600MHz with little difficulty. This RAM kit is built for the Ryzen 3000 series CPUs. Just don't forget the anodized aluminum heat spreader. It looks fantastic and definitely prevents meltdowns!
The main concern with the G.Skill Trident Z Neo is the not-so-low profile. The said not-so-low profile tends to cause a need for band-aids. As to what those band-aids are used for depends on how steady your hands are and the layout of your cooling system. Even though this RAM kit looks great, it has some sharp edges. So mind what you're doing when handling this RAM kit. Beyond that, the potential for being the best RAM for Ryzen 3700x is high.
TEAMGROUP T-Force Vulcan Z
SPECS: Type: DDR4 | Capacity: 16GB (8GB x 2) | Speed: 3200MHz | CL: 16
It's a good looking heat spreader. It has a lower cost than others. Yes, the speed is there. It's compatible with a lot of motherboards. Of course, it's great for gaming and pretty much everything else. At this rate, it'll be hard to go wrong with the TEAMGROUP T-Force Vulcan Z RAM kit! This is especially since it can fit into many different motherboard situations. All that and it doesn't slow down, meltdown, or pretty much any other type of down!
The build for this RAM kit starts with the custom-designed anodized aluminum heat spreader. So it keeps the heat out of there and looks like a cool set of wings! Then top it off with a nice selection of heat spreader colors so it can look shiny in any PC case! While gaming, you don't have to worry about your RAM kit melting! To keep it flying and stable, the Hynix memory chips are used. Then to get it up and keep it up, the overclocking can be all too easy with the XMP 2.0 support.
As it turns out, there are some motherboards in which certain RAM kits won't work properly. What a big surprise, right?! That's why there're tools to help you avoid these problems. You didn't go thinking that Crucial was the only one that did this, right? So a little bit of reading on your part later and most/all of your concerns can go bye-bye in a hurry. Aren't you so happy you were reading here first?!
OLOy DDR4 Gaming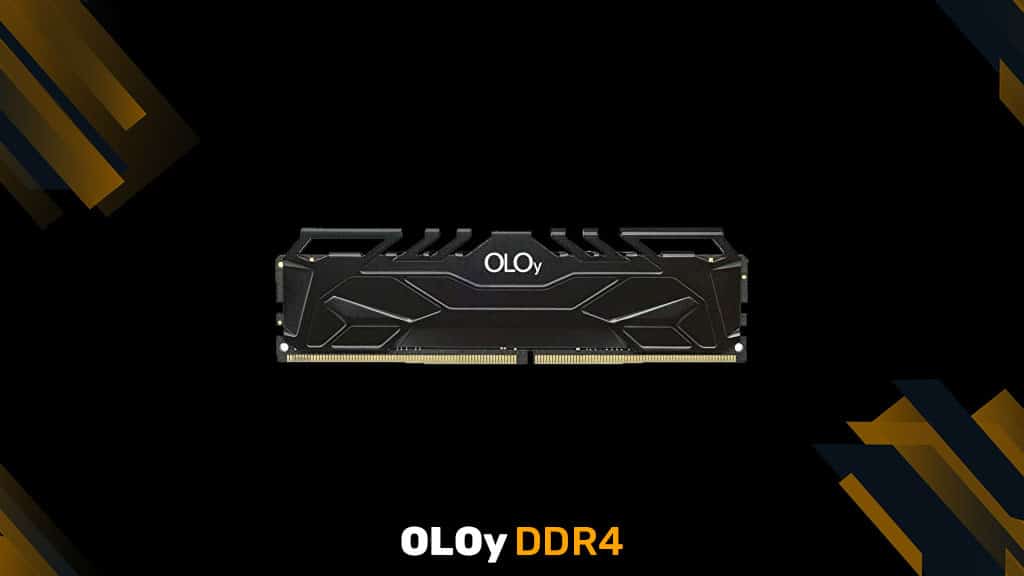 SPECS: Type: DDR4 | Capacity: 16GB (8GB x 2) | Speed: 3000MHz | CL: 16
Ok, it's most likely pretty obvious as to your first question. What exactly is an OLOy and how do we shoot one?! You might not be familiar with that brand. However, many others such as Micron are very familiar with it. Yes, users also quite happy with it too! That's because the OLOy DDR 4 Gaming RAM kit doesn't exactly mess around much at all. No, OLOy went through the trouble of making sure their RAM kits work well with the AMD Ryzen 3700X.
This starts out by being built with Micron memory chips. Yes, they're very popular memory chips for many RAM brands. So it's no surprise that they're recommended for being Ryzen 7 3700X RAM. Now take a look at the custom aluminum heat spreader. Try to tell someone that's not cool looking and unique (good luck!). No, it certainly doesn't mess around in speed at 3000MHz with a CL 16. That's why you can easily find OLOy RAM kits just about everywhere.
You might start thinking that the default 2133MHz is a problem. Thankfully, it really is not. No, that's part of making sure you have a much bigger compatible motherboards list. All you had to do was to make sure your motherboard can handle the higher speeds. From there, it's a simple XMP 2.0 profile activation. The only thing easier is the HyperX Fury's automatic configuration
The Best RAM for AMD Ryzen 7 3700X is?
After sifting through a mountain of info so you wouldn't have to, there is a clear winner. The title goes to the Corsair Vengeance RGB Pro RAM kit. With its list of features, hefty motherboard compatibility list and full capabilities, it's near-miraculous to go wrong with it. Then top it off with a pretty decent price tag to ensure you can still buy flowers for your girlfriend. Don't worry. We promise we won't tell your wife about your girlfriend!
FAQ
If you managed to pick something for a RAM kit to buy and still have questions, don't worry, we have answers. We just have to remember where we left them!
1. Seriously. How do we shoot an OLOy?
Typically you won't want to. OLOy RAM kits tend to shoot back (magical!). So skip that part and give a chance to a decent RAM kit. As it turns out, many major places such as Amazon sell that brand. It's typically with good reason.
2. Can you explain exactly what CL is?
Yes I can. However, that particular novel is published in various locations. Yes, it's a large novel. Here's the shorter version. Stick with being between 16 CL or higher. It's higher being the faster RAM kit. Beyond that, you should research and learn it well to help you with manual overclocking.
3. Can these RAM kits work with Intel CPUs?
Yes they can. The fun part is that most RAM kits can and will work with either CPU brand. However, the RAM kits here were selected for being known to work really well as Ryzen 7 3700X RAM.
4. What if I have a RAM kit installed? Can I install anything else for RAM at the same time?
No. It's not that easy. The trick is to remember to match the default speeds/CL first. The brand mixing ideas could potentially cause you problems too. Different makers = different results = your PC might not boot. It most likely won't kill your PC. It just might not boot which isn't far off from killing it! Your best bet is to get a RAM kit that you like and stick with it for adding on.
5. What's all this anodized aluminum stuff?
You have aluminum. It works really well has a heat spreader material because it can do just that. Get the heat off your RAM kit. The anodized version is a much tougher version of aluminum. With that, the heat spreader tends to last longer despite the beating (or "normal usage") it'll typically take.
6. How do I make sure my chosen RAM kit fits with my cooling system and everything?
It's one thing being a low profile RAM kit. Those will fit just about everywhere. It's when your RAM kit isn't so low profile. Now you'll have to check the dimensions of your chosen cooling system first. Then get the dimensions of the RAM kit in question. At that point you should be able to visualize it all in your head and be able to tell if everything will fit or not. Unfortunately, not everything will always fit with everything.