Intel's return to form is great news for the PC world, but perhaps no one has gained as much as users interested in futureproof mid-tier gaming. The 12600K is a breath of fresh air capable of duking it out with the 5800X while signaling a bright future for mainstream CPU core clocks and counts. We've already recommended other components to pair with it, so it's time to also touch on the best RAM for i5 12600K!
The new platform brings exciting changes, DDR5 compatibility being one of the most anticipated. Each new memory generation needs some time to mature, and we're witnessing history repeat itself. The finest DDR4 kits are still in the running and much less expensive as well. We've provided a healthy mix of both standards, so it's easier to tailor your purchasing decision to your current and future plans.
The Best RAM for i5 12600K at a Glance
G.Skill Trident Z Neo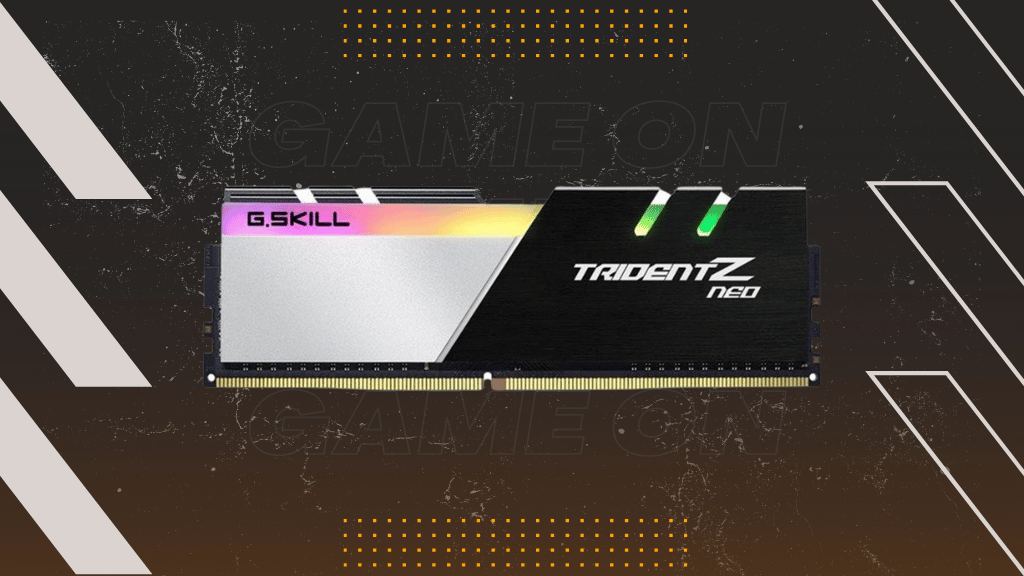 Type: DDR4 | Capacity: 32GB (2x16GB) | Clock speed: 3600MHz | CAS Latency: 16 | Die: Samsung B | RGB: Yes
Even though DDR5 is here to stay, we're still more comfortable affording first place to an old favorite. The Trident Z Neo is about as optimized as DDR4 RAM goes while still being less expensive than the cheapest DDR5 alternatives. There's even more room to grow from there if you're willing to put the effort in, making the investment that much more sound.
The Trident Z line has gone through multiple aesthetic evolutions, and the Neo remains one of its most attractive ones. It's mainly due to the contrasting nature of its two halves, with brushed black and satin silver metal parts of the spreader coexisting harmoniously. Of course, it wouldn't be Trident RAM without prongs that reach over the diffuser and make for an even more striking appearance.
The Neo's RGB implementation ensures that your system will get as much boost to style as to performance. The lighting is vibrant and not prone to bleeding, and you get to control it by two means. You may either set up G.Skill's lighting software or have your motherboard arrange synchronization with your other RGB bling.
Still as Relevant as Ever
G.Skill left nothing to chance when kitting out the Neo. They went with the premium Samsung B-die for its ICs, ensuring superb stability and overclocking headroom for enthusiastic tinkerers. Not that users who don't care about such things get shortchanged, as 3600MHz at a CAS latency of 16 is high on the DDR4 totem pole.
Few DDR4 kits come close to the Neo, whether you're crunching numbers or skulls. TEAMGROUP's Xtreem comes to mind, but that model is even more expensive. The best thing about the Neo is that it keeps up with low- and mid-tier DDR5 RAM without problems while being only slightly slower than kits that cost double.
Overclocking the Neo is tempting since upping the voltage lets you take it in two directions. You could go the clock route and easily reach 4000MHz. Lowering the CAS latency to 14 is equally viable and will lead to similar results.
Corsair Vengeance DDR5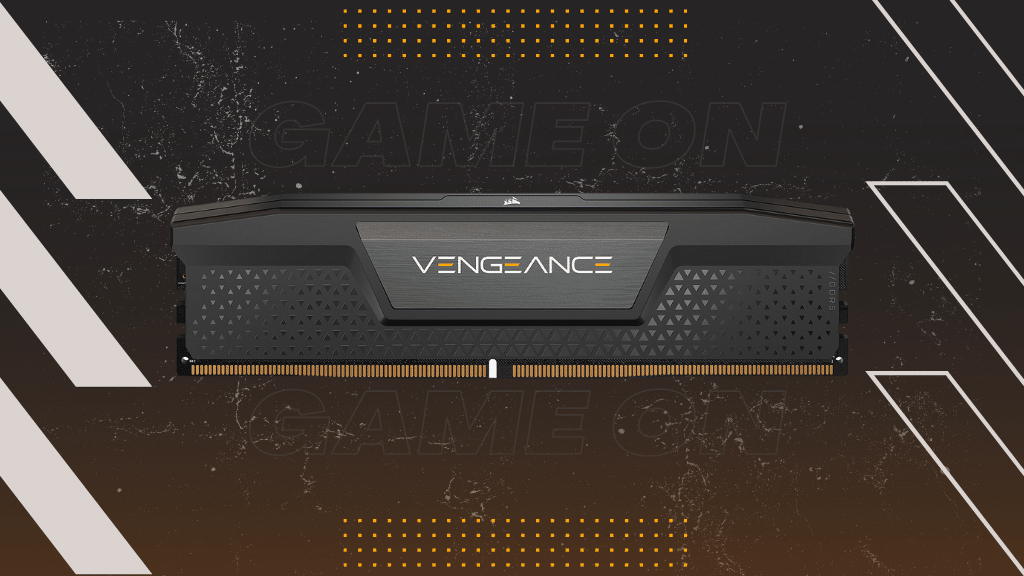 Type: DDR5 | Capacity: 32GB (2x16GB) | Clock speed: 5200MHz | CAS Latency: 40 | Die: Micron A | RGB: No
While DDR4 isn't going the way of the dodo just yet, it's impossible to ignore the new kid on the block. If you want to test what DDR5 is all about without spending a fortune, you will have to be content with no-frills kits like the newest iteration of Corsair's Vengeance. It's a typical representative of DDR5 in its early stage, offering a few benefits over last generation while being more expensive.
It's been eleven years since Vengeance's debut, and we're glad to see the line is still going strong. This newest form is a low-riding kit with an eye-catching black heat spreader with alternating textures. Its grainy surface gives way to an array of shiny black triangles that get smaller as they approach the sides. The memory doesn't have RGB, so the effect might get lost in the cavern of your PC.
A metal plate in each DIMM's center showcases its name on the front, while product information is stamped on the back. Foregoing RGB allowed Corsair to cut each stick's height down to 35mm. That's well within most coolers' tolerances and shouldn't cause height conflicts.
A Taste of the Future
Only three IC manufacturers have joined the DDR5 generation so far. Corsair chose Micron's A-die for the Vengeance, a cost-effective option that holds steady at the advertised 5200MHz. While the frequency is much higher than on even top-tier DDR4 RAM, it's dampened by a CAS latency of 40. The memory needs only 1.25V to run, though, as it has a built-in voltage regulator that was previously present on the motherboard.
How does the Vengeance do against the old guard? Our answer is one you'll see repeated for almost every DDR5 kit regardless of price. Artificial tests see a definite surge in performance. Memory bandwidth is better, and the latency is lower. However, gamers hoping for substantial framerate boosts will be disappointed since improvements in that respect can be measured in low single-digit percentage points.
There's not much use trying to overclock this particular kit since you'd maybe get it to 5400MHz at the cost of more power expenditure and no relevant gains.
TEAMGROUP T-Force Dark Z FPS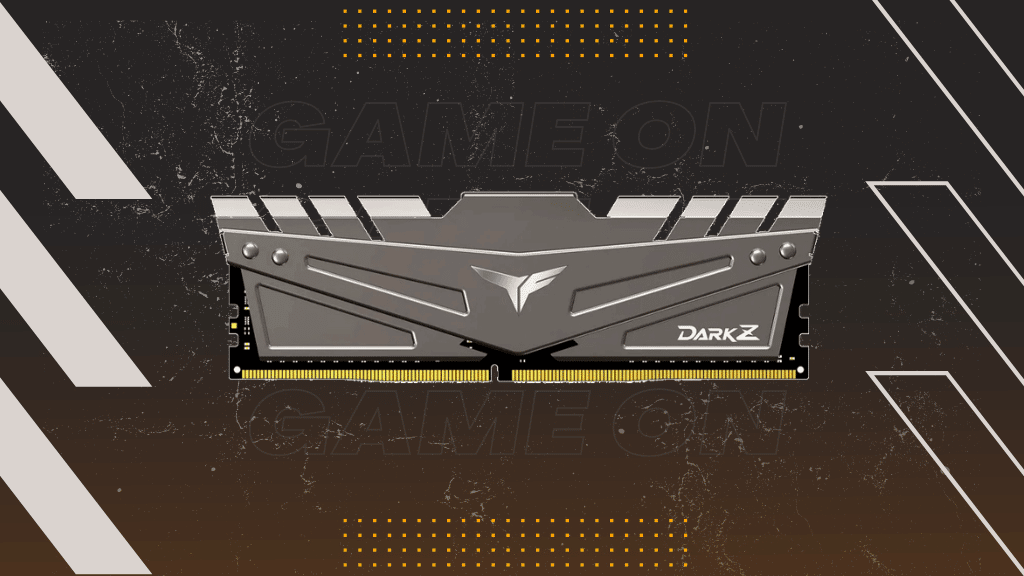 Type: DDR4 | Capacity: 16GB (2x8GB) | Clock speed: 4000MHz | CAS Latency: 18 | Die: Samsung B | RGB: No
High frequency for DDR4 RAM
Price and performance roughly match our winner
Can still be overclocked
Only comes in 16GB kits
Unlike AMD's chips, where Infinity Fabric still imposes some limitations on DDR4 memory frequency, Intel CPUs coupled with solid motherboards can push past the 3600MHz mark. That's why the third slot on our list goes to a souped-up kit from TEAMGROUP. The FPS edition of Dark Z RAM already delivers 4000MHz out of the box and has room for improvement. It's drastically gone down in price since release, giving you even more reason to snap some up.
The kit's aesthetic is slightly over the top and may prove divisive. The large heat spreader is black with contrasting white outlines and a silver T-Force logo in the middle. It reaches far past the DIMM it protects. Coupled with deep cutouts and lots of stamped details, it gives the i5 12600K RAM an armored wing look you'll either love or you won't. Even if you don't, the lack of RGB means you don't have to look at it each time the PC is on.
All that heatsink real estate takes its toll on height, pushing the Dark Z FPS into conflict territory. It's 45mm tall, so most cooling solutions should work fine. Double-check before buying to be sure, though.
Breaking Barriers
The kit's XMP stats are impressive. It clocks in at 4000MHz with a CAS spread of 16-18-18-38. TEAMGROUP already pushed the voltage to 1.45V, cutting that avenue off as a means of further growth. Fortunately, they also used Samsung B-die. Patient overclockers may extract a further 200MHz boost without needing to adjust anything else.
It's a testament to G.Skill's engineering chops that a 400MHz faster kit either matches or falls slightly short of its performance. Luckily, the gap is small on Intel systems, so you should get whichever kit is more appealing or more reasonably priced at the moment. The only problem with the Dark Z FPS is its density limitation. It's sold exclusively in 16GB kits, making it less futureproof than 32GB alternatives.
Corsair Vengeance RGB Pro SL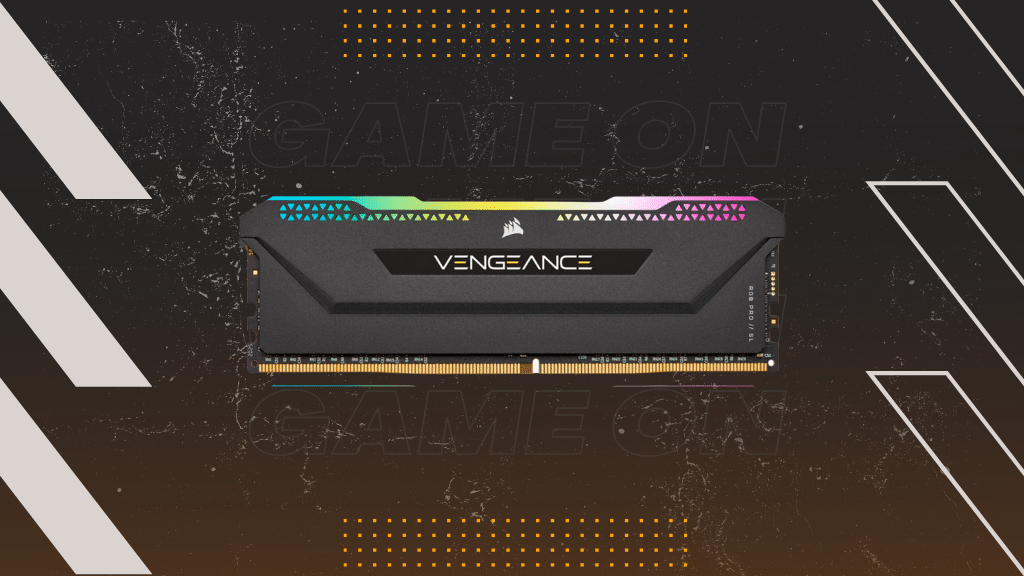 Type: DDR4 | Capacity: 32GB (2x16GB) | Clock speed: 3600MHz | CAS Latency: 18 | Die: Samsung C | RGB: Yes
The second Vengeance module to grace our list is an upgrade over one of DDR4's staples. There was nothing wrong with the original Vengeance RGB Pro, but it was too tall to mesh well with beefier coolers. Corsair rectified this, gave the SL a new visual identity, and ensured nothing was amiss in the performance department. The SL isn't the absolute best RAM for i5 12600K, but it comes close.
It's interesting to observe this RAM as a step in the middle of Vengeance's evolution. It has the distinct angular shape of original RGB Pro memory. However, Corsair's engineers managed to reduce the size to a more manageable 45mm without impacting the diffuser. Not quite low-profile material, but commendable nevertheless. Additionally, the kind of triangles that would become much more prominent on the DDR5 version above make their debut as cutouts towards the top.
Corsair is among the leading companies when it comes to RGB implementation, and the SL is a fine example. The Dominator line's Capellix LEDs might trump its brightness and power efficiency, but the SL's regular 10-LED array still looks gorgeous. You control the lighting through iCUE. On the one hand, it's convenient and highly customizable. On the other, iCUE has its own ecosystem and won't sync hardware with different lighting types.
Slimming Down
The die used for the ICs indicates the SL's mid-tier status. Where Dominator RAM uses Samsung B-die, here the C variant is present. That won't matter to people who don't overclock their memory, as 3600MHz at CL18 is respectable. Tinkerers may want to look elsewhere since fiddling with timings, voltages, and frequencies won't produce much headway.
Even though they have the same frequency, G.Skill's memory comes out on top for gaming. That would ordinarily mean the weaker component performs poorly. Since this is DDR4 RAM at the peak of its refinement, we're talking 2-3 frames less at resolutions that far exceed comfort. You're unlikely to notice the difference, especially if you're into highly optimized competitive titles like Valorant.
Patriot Viper Steel
Type: DDR4 | Capacity: 32GB (2x16GB) | Clock speed: 3600MHz | CAS Latency: 18 | Die: SK Hynix M | RGB: No
The Viper Steel is the second kit we almost always recommend when making RAM lists regardless of platform. Why? Because Patriot makes some of the most affordable kits around while not cheaping out on components. Not having RGB is a small price to pay for dense sticks that can more or less keep up with more expensive rivals in all the ways that matter.
Patriot nailed the Viper Steel's presentation, substituting lighting for detailed work on the heat spreaders. They're aluminum and a dark gray color interspersed with black highlights. A serpent that gives the memory its name bears its fangs in the middle for added style. While it definitely has a gamer aesthetic, you could get away with installing the Viper inside a business PC.
Dripping with Possibility
We've decided to put forth the 3600MHz CL18 version as the best RAM for 12600K. However, the Viper comes in a wide variety of choices and kit sizes. You can get everything from 32GB sticks ideal for small form factor PCs to ones running at a blazing 4400MHz. The ICs used might vary per kit, but here they're SK Hynix's popular M-die.
There's not much use going with higher frequencies than 3600MHz if you still want to save money while getting 16GB per stick. It's already decent RAM from a performance standpoint, trailing the Neo and some of the more accomplished DDR5 alternatives by a few frames at best. The only downside to this particular kit is a lack of overclocking options, which most regular users wouldn't care about anyway.
Kingston Fury Beast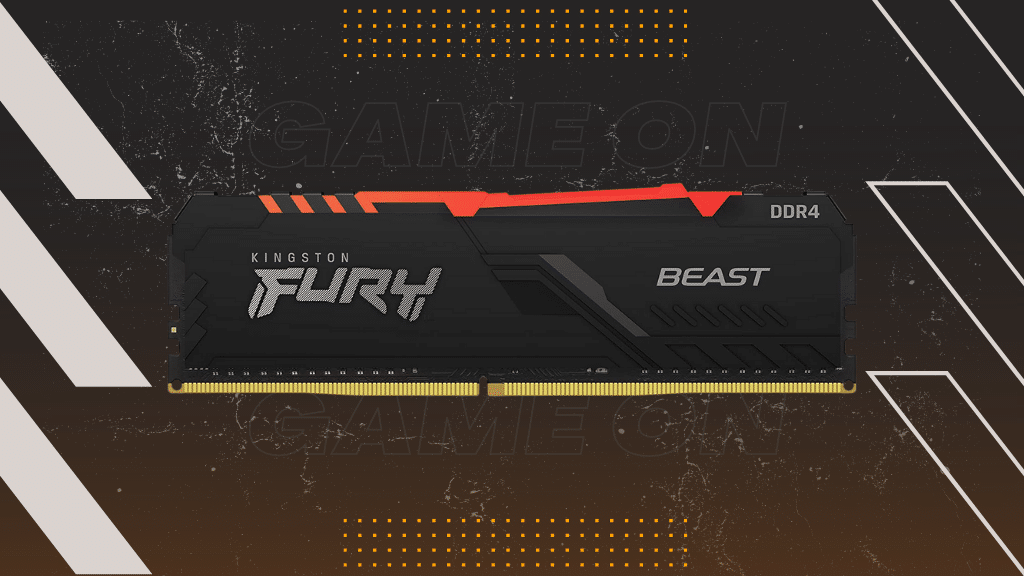 Type: DDR5 | Capacity: 32GB (2x16GB) | Clock speed: 4800MHz | CAS Latency: 40 | Die: Micron A | RGB: No
Many readers are sure to look back on Kingston's HyperX memory fondly. Sadly, the brand is no more, but Kingston has graced us with a primal successor! The fury beast could be considered the best RAM for i5 12600K if you're looking to cheaply upgrade to DDR5 without sinking to the bottom of the barrel. It's reasonably fast, looks nice, and can even be found on sale at process matching Crucial's.
Judging by the heat spreader, there's still some HyperX blood coursing through the Beast's veins. It's black with some light stamping and more aggressive rectangular cutouts on top that add to the surface area. A new silver fury logo, DDR5 designation, and the word beast break up the otherwise uniformly black aesthetic.
Taming the Beast
It seems that Micron is the vendor of choice for approachable DDR5 memory since the Fury Beast carries its A-die ICs in a single-rank configuration. Unlike other such memory on the list, this model has two XMP settings. The default sets the frequency to 5200MHz at 1.25V with a CAS latency of 40. The second profile drops the frequency to base 4800MHz while decreasing the voltage requirements to 1.1V and reducing the latency to CL38.
Switching from one to the other imparts no gains. The Fury Beast aligns with Vengeance memory as far as reading, writing, and bandwidth go. There's little to no difference for gaming, though – literally a frame or two at best when you're already pushing past what a capable monitor could display. Don't expect better yields when overclocking manually since you'll have to max the voltage out for a mere 200MHz increase.
Crucial RAM
Type: DDR5 | Capacity: 32GB (2x16GB) | Clock speed: 4800MHz | CAS Latency: 40 | Die: Micron A | RGB: No
The cheapest i5 12600K RAM of the DDR5 variety comes from Crucial. It's the kind of memory you get if you care only for a reasonable price to performance ratio at the expense of aesthetics and frills. Crucial nailed the first part and even left some wiggle room for enthusiasts to improve the RAM further. It's still expensive compared to DDR4 but much more palatable than some of the currently available high-end stuff.
Steadily falling DDR4 prices and similar performance per tier have forced manufacturers to make their kits distinct by outfitting them with elaborate heat spreaders or flashy RGB. You'll find none of that on Crucial's RAM. No, it doesn't even have a basic heat spreader, and it doesn't need one since its frequency and timings correspond to the DDR5 JEDEC minimum.
Fortunately, Crucial didn't throw sense out with the heat sinks. The PCB is black, which allows it to blend in with a majority of Alder Lake motherboards seamlessly. A sticker informs you of each module's specs, but you can easily remove it to expose the ICs underneath.
DDR5 101
Crucial is a consumer-oriented company under Micron's wing, so going with Micron A-die is in no way surprising. The RAM doesn't even tax it much at its default profile since 4800MHz at CL40 is as low as DDR5 will go. This also entails meager power requirements of just 1.1V. Overclocking is Crucial's ace in the hole – you can elevate the memory to 5200MHz by feeding it more power, which should shore up some of its shortcomings.
Said shortcomings mainly stem from the memory's comparatively poor artificial results. Its transfer speeds and bandwidth are lower than the competition's, which you might notice if you do a lot of video encoding. Gamers remain unaffected. That's the best thing about cheap DDR5 RAM – it's almost entirely interchangeable and nowhere near as bad in comparison to expensive models to justify the price difference.