Fans of Team Red's budget offerings were left to languish for a year and a half, but now their time has come! April marks the release of four new chips, the Ryzen 5 5500 being the cheapest and least powerful in the 5000-series. However, the processor is a worthwhile upgrade for cash-strapped users still holding on to their first- or second-gen mid-range Ryzen CPUs. Need some memory to go along with it? Then take a look at the best RAM for Ryzen 5 5500 you can get today.
The Best RAM for Ryzen 5 5500 at a Glance
It makes sense to pair an entry-level CPU with the most affordable RAM you can find. Telling the difference between a genuine bargain and the bottom of the barrel isn't straightforward, so a guide like this can save you a lot of trouble. At least one featured kit is sure to fit your expectations, whether you're interested in the cheapest decent memory possible or paying a little extra but getting an incredible deal.
G.Skill Trident Z RGB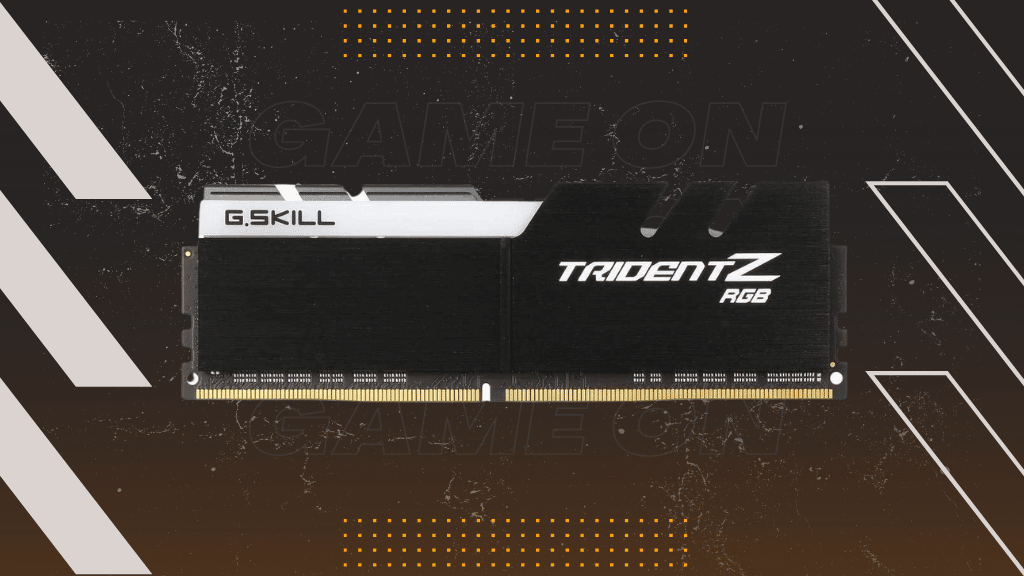 Capacity: 16GB (2x8GB) | Clock speed: 3600MHz | CAS Latency: 18 | Die: Samsung B | RGB: Yes
Readers who keep track of our RAM reviews likely know about our fondness for the Trident Z series. Neo or Royal are usually the go-to recs for more powerful processors, but the original will be just the right fit for your 5500. It's less expensive than the newer versions yet doesn't trail far behind performance-wise. This is the fastest RAM on the list and an excellent fit for performance and style.
The Trident Z established an iconic look that would mark the series for years to come. You'll find the light bar and thick prongs on either side, as well as a tall heat spreader that keeps the components within from forming hotspots. The sink's front has a beautiful black brushed aluminum texture. Turning it over exposes a similar grey-colored back.
A roomy diffuser softens the glow of several LEDs, making for seamless transitions and adding class to your RGB build. Setting the colors and effects is a cinch if you opt for lighting control software that comes with the mobo. However, you might be inclined to use Trident Z Lighting Control instead.
G.Skill's in-house lighting solution has a user-friendly interface that lets you adjust the colors & brightness, group LEDs together, and cycle through a long list of pre-made effects. There's also a handy temperature mode where the LED color changes as the memory's thermals fluctuate.
Still Holding Its Own
While it's the most expensive item in the guide, we feel that stretching your budget by an extra Hamilton will pay off in the long run. The RAM uses Samsung's acclaimed B-die that easily achieves high speeds while allowing for further balancing if you're so inclined. There's definitely room for improvement since 18-22-22-42 aren't the best timings for 3600MHz RAM to have.
It's possible to bring those timings down or introduce a slight frequency uptick with some adjustments to the power draw. Doing so won't net you much, but it may push games already performing in the 100+ fps range to spit out a frame or two extra. That's on top of the single-digit percentage boost running at stock affords. Every little bit helps, though!
Corsair Vengeance RGB PRO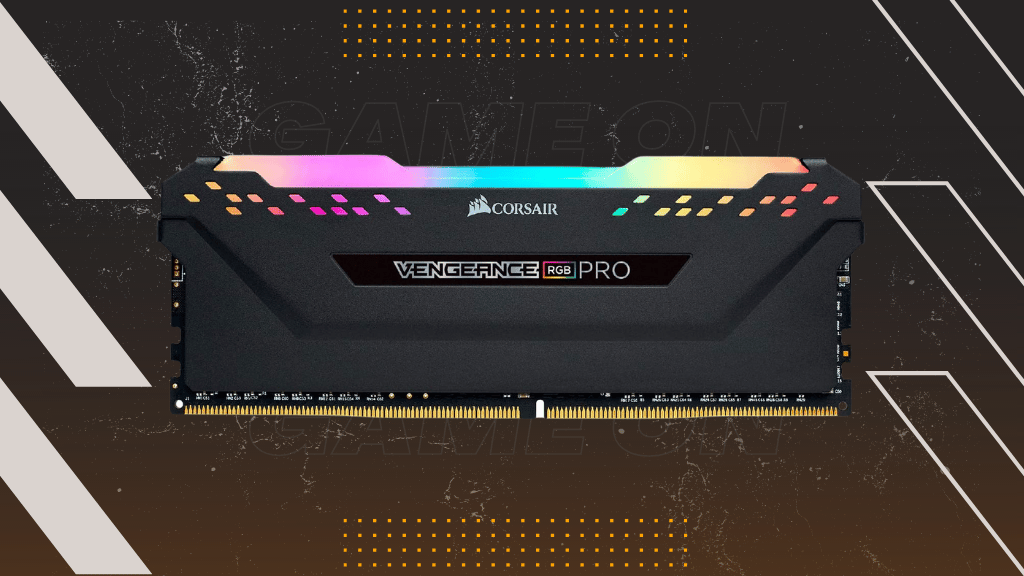 Capacity: 16GB (2x8GB) | Clock speed: 3200MHz | CAS Latency: 16 | Die: Samsung B | RGB: Yes
Next up is another blast from the not-so-distant past, the Vengeance RGB PRO from the lighting gurus over at Corsair. There's a lot going for this kit – attractive looks, deep customization, and the potential to soar even higher in the right hands. We were inclined to give it the title of best RAM for Ryzen 5 5500 but decided to go with the Trident Z since it's already close to peak performance out of the box.
Corsair is known for creating imposing RAM kits, and the RGB PRO definitely fits the bill. Its two towering DIMMs feature thick dark-gray heat spreaders with a non-slip texture and name plaques. Diamond-shaped cutouts reside in the upper corners, casting textured light on the sides of adjacent sticks and other components for added effect.
The Pinnacle of Affordable RGB
There's no shortage of control methods to bend those LEDs to your will. Users looking for the most straightforward experience will be OK with Mystic Light, RGB Fusion, etc., since the RGB PRO isn't iCUE exclusive. However, installing Corsair's outstanding configuration software opens up a plethora of options as sophisticated as custom effect creation one LED at a time.
Ok, the RAM is pretty, but does it deliver? Absolutely! It's already decent as-is with a CAS latency of 16-18-18-36 that needs 1.35V to run at 3200MHz. There's Samsung B-die at the root of this kit, too, that makes it cooperate nicely when overclocking. While you can push farther, 3600MHz at slightly tighter timings than the Trident Z's is well within its capabilities.
G.Skill's RAM scores well in artificial tests that measure data transfer speeds. It's comparable to other kits as far as gaming goes, making it an expensive buy if you don't fine-tune it yourself. There's also the matter of compatibility. Standing 51mm tall means that some air coolers' fans might need to be raised to accommodate it. Others might not be compatible at all. You should have no trouble if you stick to the Wraith Stealth or get a 120mm AIO.
TEAMGROUP T-Force Delta RGB
Capacity: 16GB (2x8GB) | Clock speed: 3200MHz | CAS Latency: 16 | Die: Varies | RGB: Yes
The two kits we've touched on so far all cost more than $80. Fortunately, you don't have to spend as much to get competent Ryzen 5500 RAM with a solid RGB implementation. TEAMGROUP's Delta RGB covers everything from aesthetics to performance and price. Its overclocking prospects might be murky, but the target audience likely won't care.
TEAMGROUP put a lot of effort into making the heat spreader look as attractive as the RGB. It's tall RAM that flares outward and slopes gently upward in the middle. The sides of the spreaders have one large inset and a series of ribs next to it that improves its surface area. A large R some people mistake for the number two is cut out of one side for added effect.
We're fans of the light diffuser's unconventional style. It's larger than the spreader, with parts encompassing the sides. There are five LEDs per stick, so the color dips between them slightly. Even so, the lighting is attractive and intense.
Most RAM we encounter is an open book, and that's true for many of the Delta RGB's specs. Its XMP frequency is 3200MHz, accompanied by a CAS latency of 16-18-18-38. Turning that XMP profile is the first thing you ought to do as installing the memory & hoping for the best will see it reach no more than 2133MHz.
Spreading Its Colorful Wings
So, what's the mystery? Your particular sample's die manufacturer. TEAMGROUP says they use die as it's available. That means you could just as easily end up with top-tier Samsung & SK Hynix die as something they or another manufacturer wanted to load off. This should only concern overclockers as TEAMGROUP vouches for the RAM's stability at XMP.
Going through the song & dance of memory testing reveals no surprises. You're just as likely to seamlessly play the new LEGO Star Wars game as you would with other 3200MHz kits. However, doing so won't be as visually satisfying if you go for even cheaper memory that lacks the telltale signs of being gamer-oriented.
Kingston FURY Beast RGB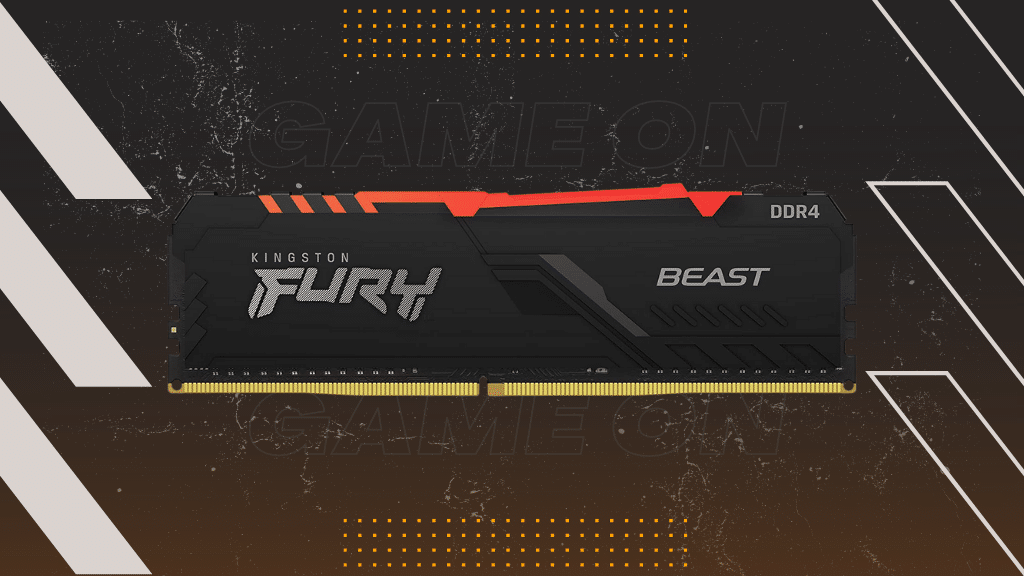 Capacity: 16GB (2x8GB) | Clock speed: 3200MHz | CAS Latency: 16 | Die: Not specified | RGB: Yes
High capacity perfect for small motherboards
Has two XMP profiles
Attractive RGB
No overclocking headroom
The kits we've examined up to this point all contain two sticks of RAM. What if you're running an mITX motherboard and want as much room for future expansion as possible? Then you're exactly the type of customer Kingston's new Fury Beast memory is meant for.
We're sad to see the HyperX brand go with Kingston's sell-off of their peripheral division. Have no fear, as the Beast picks up the slack without intruding much on the HyperX's signature look. Some accommodations were made to support the diffuser on the stick's top. Yet this is still sleek, black, low-riding memory that will find its way into many a build.
Small, Bright, and Capable
Subtle elevations and wide angles give the diffuser a recognizable look. Still, it's among the smallest of its kind we've seen. It makes sense to maintain the Fury Beast's wide compatibility range since the stick is 41mm tall. The diffuser's height does not affect frontal visibility inside the case as its top lets light through just fine.
This is the first and only RAM on our list that features two XMP profiles. You'll get max performance by setting it to 3200MHz, where the latency is listed as 16-18-18. AMD recently made Zen3 compatible with 300-series motherboards, some of which won't accept memory that fast. If you're getting the 5500 as an upgrade on one of them, setting the profile to 3000MHz at 15-17-17 instead will ensure the best possible compatibility. Or you can buy a 3000MHz kit outright.
Fiddling with the RAM further makes no sense, which is the only unflattering thing we have to say about it. Kingston doesn't list the die used, but it can't be one of the top-shelf options if the hard overclocking ceiling is any indication. The Fury Beast does fine otherwise, scoring competitively in number crunching, media encoding, and gaming tests alike.
G.Skill RipJaws V Series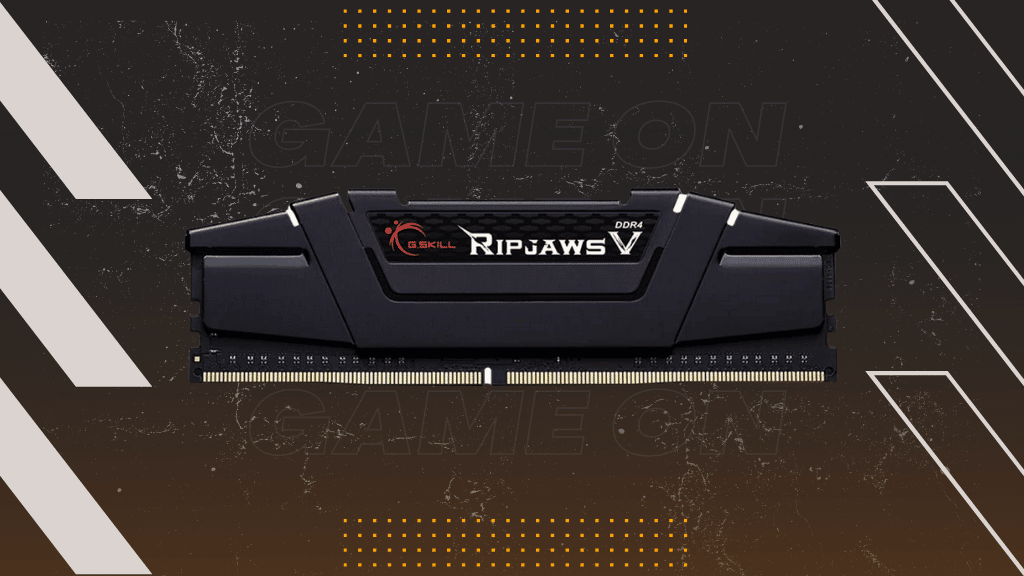 Capacity: 32GB (2x16GB) | Clock speed: 3200MHz | CAS Latency: 16 | Die: SK Hynix C | RGB: No
Enough with the RGB already! The 5500 is an entry-level chip, so the chances are that people will buy RAM accordingly. Your argument is sound, hypothetical reader, which is why it's time to move on to efficient RAM that's all business.
The first to make its debut is another kit from G.Skill. Stripped from the trappings of colorful distraction, the RipJaws V is the best RAM if you need plenty of no-nonsense memory. A 16GB version is available, among others. Getting 32GB instead leads to more significant savings while ensuring your system has enough memory for games and programs to run smoothly in upcoming years.
Just because they ditched RGB for this one doesn't mean G.Skill have lost the designer's touch! In fact, the RipJaws have one of the more interesting monochrome heat spreaders on offer. You won't get to see much of the spreader's layering once the RAM is slotted in, but several decorative elements split via deep cuts you'll find on top are sure to attract attention if you have a see-through case.
Cutting Cost Without Hurting Performance
An absence of light doesn't mean a lack of color. You'll see it as a splash of red in the form of the logo on the kit's darkest version. Buyers who go with gunmetal gray, blue, or red likely won't even notice the absence of colorful lighting.
The vast majority of users won't notice the RipJaws' lack of overclocking ability either. SK Hynix-supplied C-die is at the root of this. While dependable and accessible, it's not good for going past the advertised 16-18-18 latency spread at 3200MHz. This kit has only one XMP profile and the same underwhelming performance as the Delta RGB if you don't utilize it.
The same old song & dance we went over when discussing other 3200MHz kits holds true for this one. There are no outliers or discrepancies to report – it does as well as similarly-specced kits from other reputable manufacturers. As such, its price and the effort put into designing the spreader are the selling points to consider.
TEAMGROUP T-Force Vulcan Z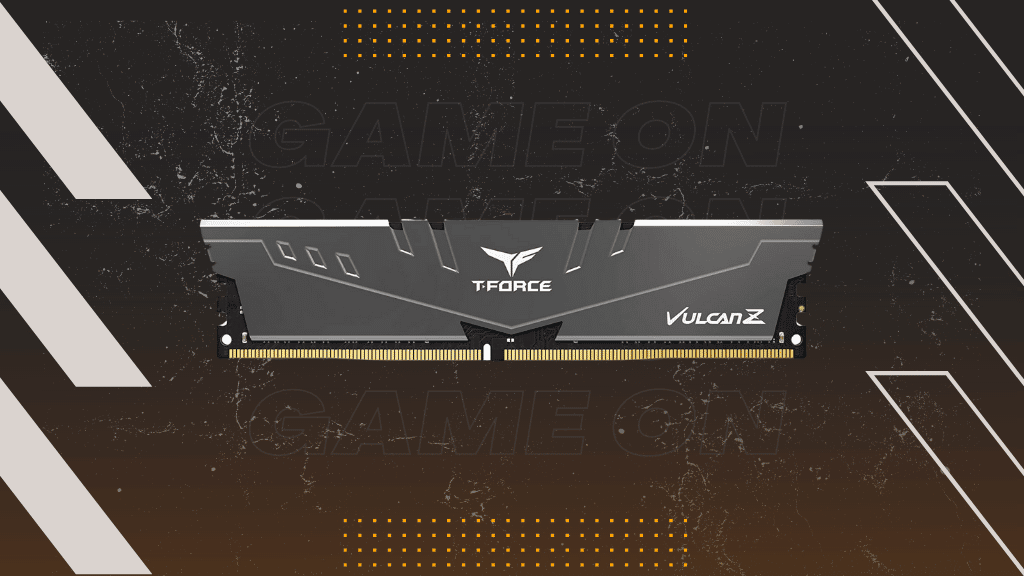 Capacity: 16GB (2x8GB) | Clock speed: 3200MHz | CAS Latency: 16 | Die: Samsung B | RGB: No
How low can you go? That's the question to ask when sliding down from the best RAM for Ryzen 5 5500 in search of cheap alternatives. It turns out that the answer lies around the $60 mark if you go with TEAMGROUP's most affordable line. The Vulcan Z costs only a fraction of what you'd pay for the company's illustrious Xtreem memory. And yet, it is and will be perfectly serviceable for years to come.
While not nearly as grand as the Delta RGB's heat spreader, the one seen on the Vulcan Z has enough details to keep boredom at bay. It vaguely resembles wings spread out in flight, likely inspired by the T-Force logo. Each stick is only 32mm in height, which is enough even for otherwise low-profile RAM to tower over it.
Deceptively Cheap
A cursory glance at the Vulcan Z's main specs says little about its true capabilities. After all, 3200MHz accompanied by latencies of 16-18-18-38 are a dime a dozen. Analyzing the RAM with Typhoon Burner brings up SK Hynix die, which doesn't provide much clarification either. For that, you'll need to try your hand at manual overclocking.
You'd think that the cheapest RAM in the lineup would be a terrible overclocker. That shows how much the entire pricing scheme might need to be questioned. You can overclock the kit beyond 3600MHz without altering the timings. It will need a bump in voltage, but that's beside the point. You can forego the overclock if you aren't versed in doing so, as the improvements aren't drastic. The fact that you're able to in the first place speaks volumes about the memory's quality.
Corsair Vengeance LPX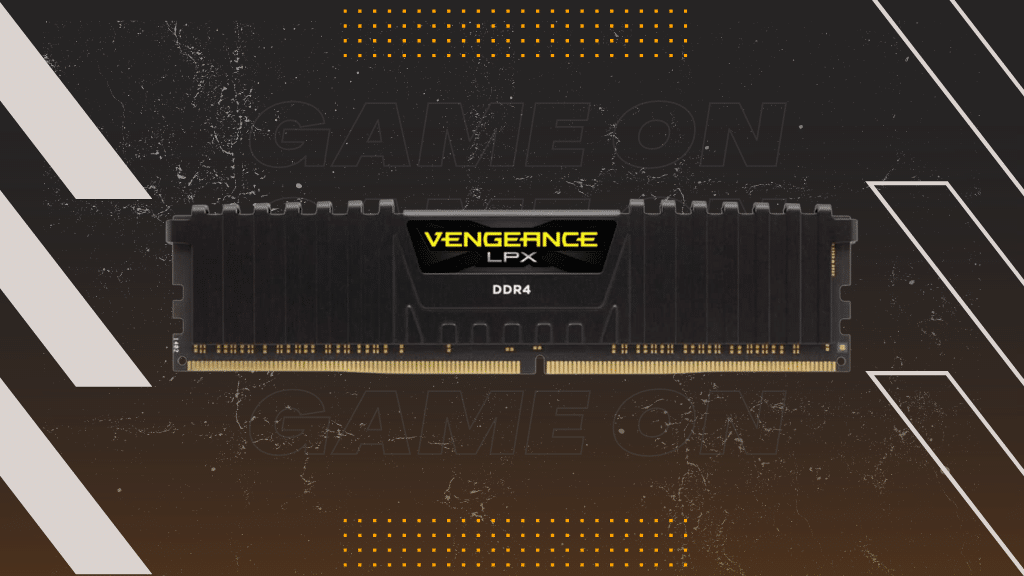 Capacity: 16GB (2x8GB) | Clock speed: 3200MHz | CAS Latency: 16 | Die: SK Hynix M | RGB: No
The modules might be getting cheaper as the list goes on, but that doesn't mean each hasn't earned its place. Take Corsair's other noteworthy kit for Ryzen 5500 buyers, the Vengeance LPX. It will cost you less than $70 yet delivers framerates & data transfers comparable to 3200MHz kits on loftier positions. What are you giving up in return? Next to nothing if you don't care for RGB.
While describing it as barebones wouldn't be fair, the LPX is certainly the simplest-looking RAM to consider. Only an array of ribs keeps the heatsink from looking like an uninspired aluminum casing. The ribs add some character, but they're also practical. The bump in surface area they contribute means heat gets drawn away from the ICs and is easier to whisk away by air from the case fans.
Like the RipJaws, LPX memory gets a touch of color in the form of a name sticker adorned with a bright yellow font. It's the same whether you're fond of white, red, or black heat spreaders.
A Successful Balancing Act
Stepping down from Samsung B-die was a wise cost-cutting decision. Ryzen 5 500 buyers are more likely to stick to the XMP profile provided by their memory. M-die from SK Hynix is reliable and stable enough to offer it without a hitch. Unsurprisingly, this kit is another that adopts the sweet spot of 3200MHz with latencies corresponding to CL16. It uses 1.35V to keep going. More than DDR5 needs but par for the course for DDR4.
With RAM this affordable, listing a lack of overclocking potential as the one flaw in a sea of positivity is what we like to see! Yes, it might be a bit behind 3600MHz memory and a couple of tweaked 3200MHz kits. On the other hand, someone looking to save every dollar they can while still putting a competent rig together won't mind.