Specs:

Type: DDR4
Capacity: 32GB
Clock speed: 3600MHz
CAS Latency: 16

Specs:

Type: DDR4
Capacity: 32GB
Speed: 3600MHz
CAS Latency: 16

Specs:

Type: DDR4
Capacity: 32GB
Speed: 3600MHz
CAS Latency: 18

Specs:

Type: DDR4
Capacity: 32GB
Speed: 3600MHz
CAS Latency: 18

Specs:

Type: DDR4
Capacity: 32GB
Speed: 3600MHz
CAS Latency: 18

Specs:

Type: DDR4
Capacity: 16GB
Speed: 3600MHz
CAS Latency: 18

Specs:

Type: DDR4
Capacity: 32GB
Speed: 3200MHz
CAS Latency: 16
Each of AMD's Ryzen CPU generations has been more successful than the last, and Zen3 continues the trend. Even though the 5600X is Zen3 's weakest processor if you don't count APUs, it's among the best for gaming and productivity by far. The chip features significant single-threaded performance increases compared to the 3600X while expanding upon its already great multithreading chops. So, getting a 5600X is a no-brainer if you're a Team Red fan looking to build a mainstream gaming PC. Check out our guide on the best RAM for Ryzen 5 5600X to make use of the chip's full power
Unlike graphics cards, DDR4 memory is abundant and comes at accessible prices. It's close to the end of its life cycle, so kits are competitive and as polished as the technology allows. Still, there are features to look out for that will benefit your use case. Like the frequency and latencies being in line with Ryzen recommendations or the type and sophistication of onboard lighting. We took all of these & more into account to produce this list. Read on, and you're sure to find the perfect match.
G.Skill Trident Z NEO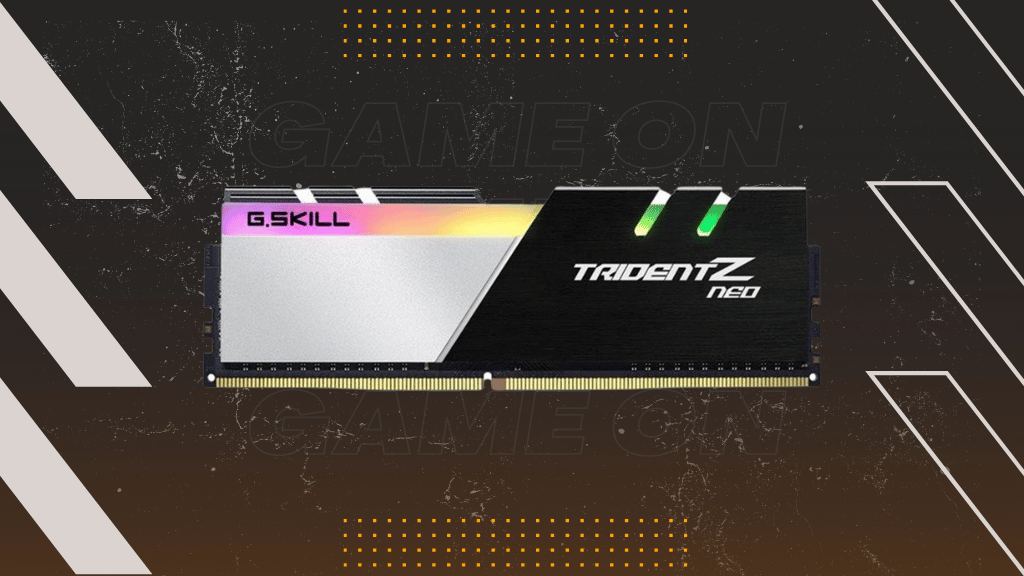 G.Skill Trident Z NEO
Type: DDR4 | Capacity: 32GB (2x16GB) | Clock speed: 3600MHz | CAS Latency: 16 | Die: Samsung B | RGB: Yes
Pros:
Outstanding performance

Lots of room for overclocking

Excellent design and lighting
A staple of our Ryzen RAM recommendations, the Trident Z Neo from G.Skill finds itself on top of another list. The reason is simple – it's RAM optimized for AMD CPUs that works well out of the box but has much room to grow. The price might rub some users the wrong way. But it's the best RAM for Ryzen 5 5600X if excellence is worth $30 – $40 more per kit to you.
Neo implies a revamp, and that's just what this RAM received. It's rooted in the original Trident aesthetic, as seen with the prongs that stick out from the light diffuser. Still, the Neo is attractive in its own right, with a two-tone design that draws attention. Black brushed aluminum complements the powder-coated silver half well, allowing the kit to blend in with a wide variety of styles successfully.
The Neo's RGB lighting consists of eight LEDs on each stick under a milky plastic diffuser. The lighting is vivid and even, contributing to the RAM's already eye-catching look. You're given a lot of agency in customizing the colors and effects if you use G.Skill's software. Not wanting unnecessary bloat is understandable, so you can also sync the colors up through motherboard software like RGB Fusion or Aura Sync.
G.Skill's Brightest
Digging deeper into the Neo's specs shows how the memory has a 10-layer PCB that holds Samsung B-die ICs. They're the industry standard other circuits measure up to, promising outstanding XMP performance as well as flexibility with overclocking. Factory settings have the Neo at a mere 2133MHz, but turning XMP is all it takes to skyrocket that to 3600MHz with respectable timings of 16-19-19-39.
How does this translate into actual use? Going with the Neo instead of cheaper alternatives can net you several FPs at the highest settings. It also makes short work of dozens of browser tabs or other memory-intensive tasks. Best of all, you may either overclock it by an additional 400MHz or tighten the timings to bump results up by another several percent.
Corsair Vengeance RGB Pro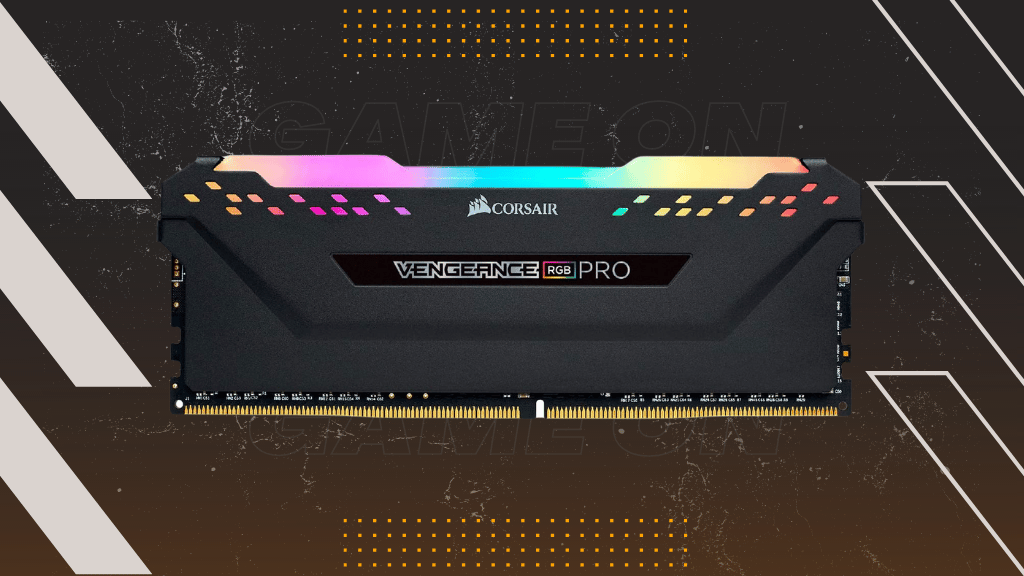 Corsair Vengeance RGB Pro
Capacity: 32GB (2x16GB) | Clock speed: 3600MHz | CAS Latency: 16 | Die: Samsung B | RGB: Yes
Pros:
Solid performance

Outstanding companion software

Pleasant and bright lighting
Cons:
High profile & little overclocking headroom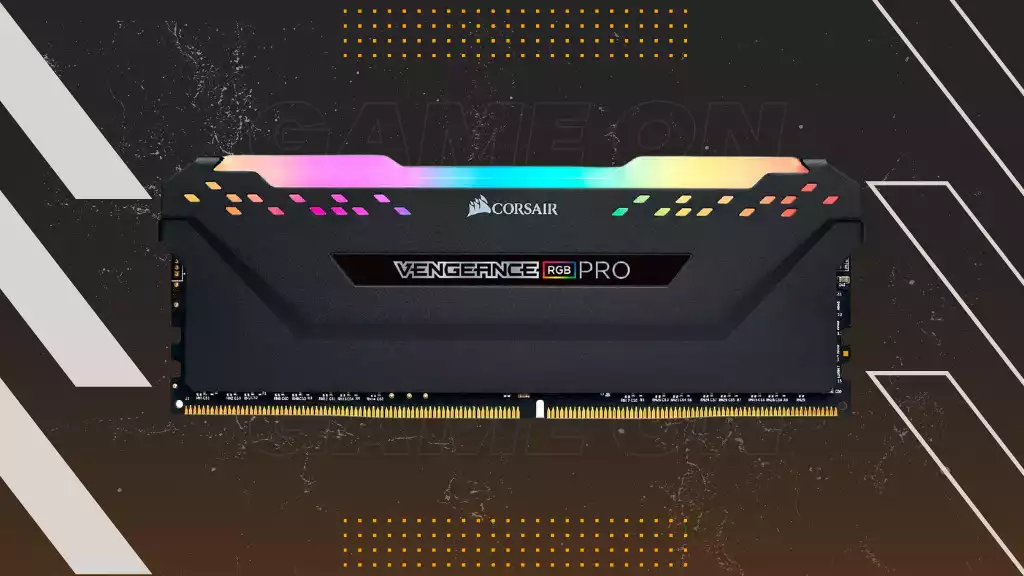 Our next RGB-centric kit is a fan favorite from Corsair. While not as innovative as the Dominator Platinum line, the Vengeance RGB Pro is memory that ticks the right boxes. It's plenty fast, comes with impeccable software support, and it's more accessible than its flashier cousin. The height might be a problem if you use a beefy air cooler. In that case, consider switching to the SL version instead.
Corsair knows how to make a first impression! The tall DIMMs don't have many complicated cutouts, but a sizeable trough-like inset adds some flare. As do a couple of slanted square cutouts on each side meant to expose the heat spreader more. Like the Prism Pro, Corsair's memory is available in several colors. We're partial to the silver variant, but all of them look great.
This is the best RAM for Ryzen 5 5600X if RGB is high on your priorities list. First of all, it looks good. The more expensive Dominator's Capellix LEDs outshine the RGB Pro's, but it's still among the most vivid kits out there. More importantly, you can customize every aspect of the lighting through iCUE, Corsair's acclaimed software. It will let you meticulously switch colors, choose effects for individual sticks, and even monitor the memory's temperatures.
Brightening Up Your PC
Vengeance RGB Pro is the second RAM kit we've talked about that uses Samsung B-die. Don't get too excited this time around, as its implementation isn't as robust as on the Trident Z Neo. We have no complaints concerning the default XMP setup. You get 3600MHz at CL18 with standard power consumption. The "problem" is that this is as far as the RAM will go. It may still be stable at 3866MHz, yet that's not going to impact real-world performance by any measurable degree.
Corsair Vengeance LPX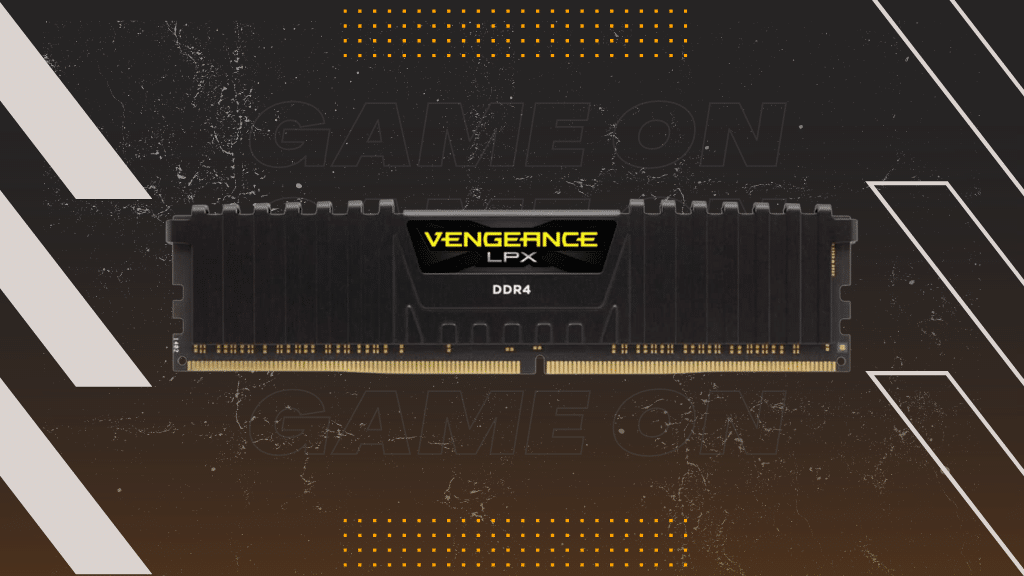 Corsair Vengeance LPX
Capacity: 32GB (2x16GB) | Clock speed: 3600MHz | CAS Latency: 18 | Die: SK Hynix M | RGB: No
Pros:
Rock-bottom price for solid RAM

Low profile

Comes in several colors
Cons:
Overclocking isn't worth it
Corsair holds a large chunk of the PC component market by catering to all kinds of users. For example, you'll love the Vengeance LPX memory more than their RGB model if you're into saving money without giving up on what counts. The sticks are small & fit well in different builds, there's no software to fiddle with, and you're getting comparable real-world results for less cash. What's not to like?
Design-wise, Vengeance LPX is far from being the best RAM for Ryzen 5 5600X. Still, there's a charm to its simple yet sturdy look. The heat spreader has arrays of rib-like protrusions that look like they take inspiration from shipping container design. The added surface area helps with heat distribution while giving you something to hold onto during installation.
Vengeance LPX is available in three heat spreader colors – black, blue, and red. Whether you have a thematic or traditional build, you'll be glad to know that it's only 34mm tall. That puts the memory well within low-profile RAM territory and lets you go crazy with regard to CPU cooler size.
Looks Simple, Works Well
It seems that going with SK Hynix M or Samsung B-die is one of the prerequisites to find yourself on a best RAM for 5600X shortlist. Corsair went with the more affordable option this time, which we applaud. There's nothing to be gained by trying to push clocks past the factory XMP settings. Considering the price and the fact that 3600MHz at CL18 running on 1.35V is decent enough, there's no need or room for complaining.
The timings on the LPX aren't the tightest, so expect it to be a percentage point or three behind more expensive RAM when measuring bandwidth and transfer speeds. Most users won't notice the difference in applications and games and shouldn't care even if they do.
TEAMGROUP T-Force Dark Z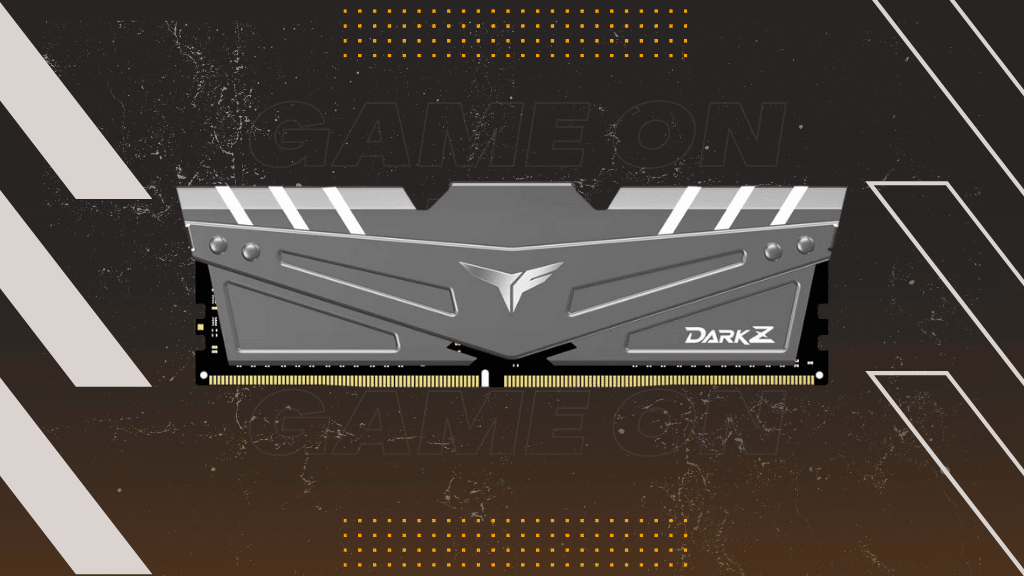 TEAMGROUP T-Force Dark Z
Capacity: 32GB (2x16GB) | Clock speed: 3600MHz | CAS Latency: 18 | Die: SK Hynix C | RGB: No
Pros:
Exceptional value for the money

Offers improved performance with overclocking

Simple design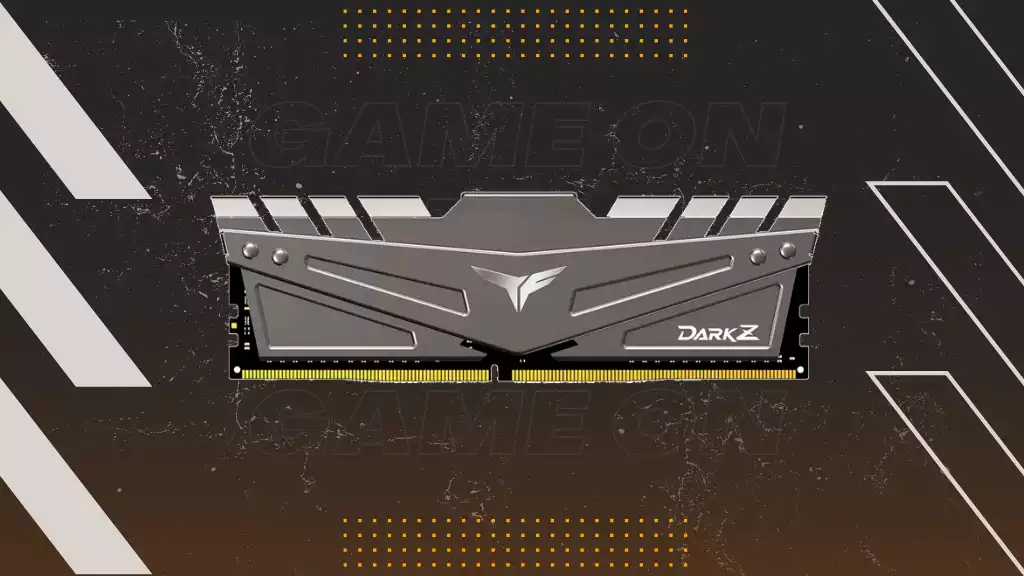 You'll usually find the cheapest products towards the end of lists like this one, but we're making an exception. The T-Force Dark Z deserves a spot near the top of any list of best RAM for Ryzen 5 5600X solely because of the value it brings. For less than $70, you get memory that pushes Ryzen chips almost as far as they will go. Better yet, there's wiggle room for tweaking if you're into causal memory overclocking.
This kit is an excellent example of what a manufacturer can achieve if they focus on output more than bling. Even so, Teamgroup's designers made sure the Dark Z was more attractive than the bargain price would have you believe. It has a comparatively large heat spreader reminiscent of sci-fi armor with deep cuts on the top and several insets. While aesthetically pleasing, the fins the cutouts create also help with heat management.
Some users might take issue with a lack of RGB, but we can't fault Teamgroup given the price. You can still color coordinate the RAM with the rest of your build since it's available in gunmetal gray, black, or red. Product pictures would have you believe that the DIMMs are tall, but they're sure to be compatible with any CPU cooling setup at 43mm.
Embrace the Darkness
The Dark Z operates at 3600MHz and draws a standard 1.35V of power. Expanding its CAS latency specs shows that the timings are 18-22-22-42. That's looser than we'd be comfortable with were the price higher. It doesn't have to remain this way if you know your way around memory overclocking. The SK Hynix C-die used in this kit is particularly malleable, allowing the experienced overclocker to pit the RAM against more expensive rivals.
It's possible to do this in two ways. You can either push the frequency clock towards 4000MHz with minimal timing compromises or enhance efficiency by improving the timings to CL 16. Either gives the already decent kit a noticeable boost, whether you're playing games like Resident Evil Village or juggling several resource-intensive programs at once.
Patriot Viper Steel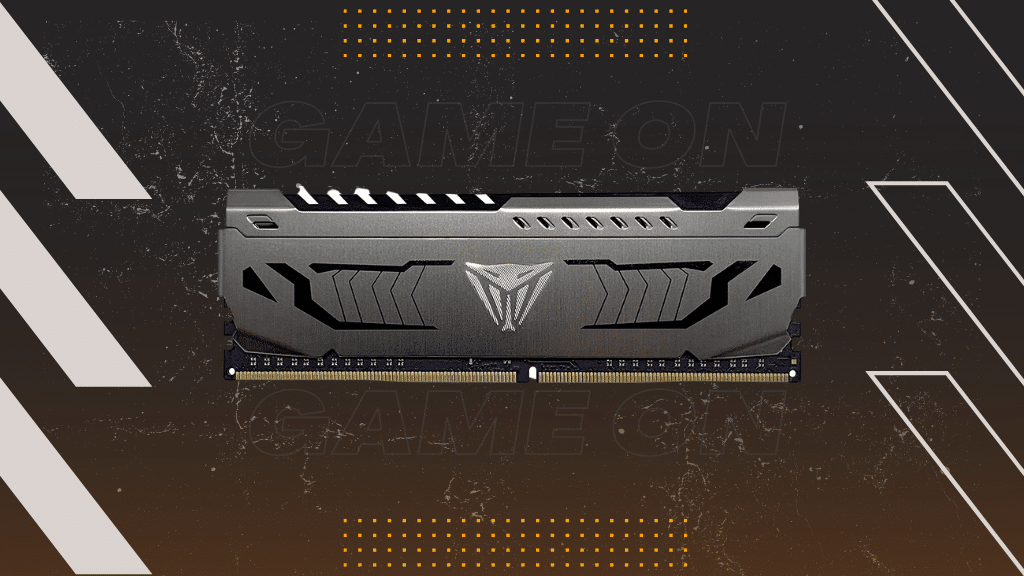 Patriot Viper Steel
Capacity: 32GB (2x16GB) | Clock speed: 3600MHz | CAS Latency: 18 | Die: SK Hynix M | RGB: No
Pros:
Great balance of price and specs

Looks cool even without RGB

Excellent for SFF builds
Cons:
Poor overclocking potential
The 5600X is primarily designed for gaming. Even so, its multithreaded prowess means the chip won't let you down once it's time to edit a few photos or stream your Warhammer 3 battles. Tasks like that require more RAM than the average gaming rig has, so going with at least 32GB is a must. Patriot's Viper Steel is the most tempting kit on offer. It's inexpensive, performs well in a myriad of situations, and takes up only two DIMM slots.
The second RGB-less kit on our best RAM for Ryzen 5 5600X charts doesn't' lag behind its colorful rivals style-wise. Its 8-layer PCB is black with a dark gray aluminum heat spreader to distribute heat generation equally. The heat spreader has several black accents that introduce visual interest and a large viper's head in the middle for unmistakable branding.
The Viper Steel is 45mm high and will work with the vast majority of air coolers. Since it's a kit consisting of two 16GB sticks, it's perfect for powerhouse small form factor PCs.
A Lot of Fang for Your Buck
Patriot's memory also has the best factory settings on the list. Not turning XMP on will bring you down to a tolerable 2666MHz CL19. That's not what performance RAM like this is about, though. Engaging XMP sets the memory clock to 3600MHz with slightly better timings than the Dark Z-s: 18-20-20-40. No additional power draw is required to maintain these.
Patriot went with SK Hynix and chose its popular M-die for the ICs. The memory performs as well as comparable kits for gaming but has a leg up for certain aspects of productivity. You'll love it if you do a lot of photo manipulation as the kit cuts down on the time it takes for programs like Photoshop to do their thing. If there's something to complain about, it's the low overclocking ceiling. You might be able to push the memory another 200MHz, but the loose timings and additional power requirements cancel out any gains.
V-Color Prism Pro
V-Color Prism Pro
Capacity: 16GB (2x8GB) | Clock speed: 3600MHz | CAS Latency: 18 | Die: SK Hynix C | RGB: Yes
Pros:
Bright, appealing lighting

Outstanding overclocking potential

Considerably cheaper than comparably colorful rivals
Cons:
Needs a good motherboard for manual overclocking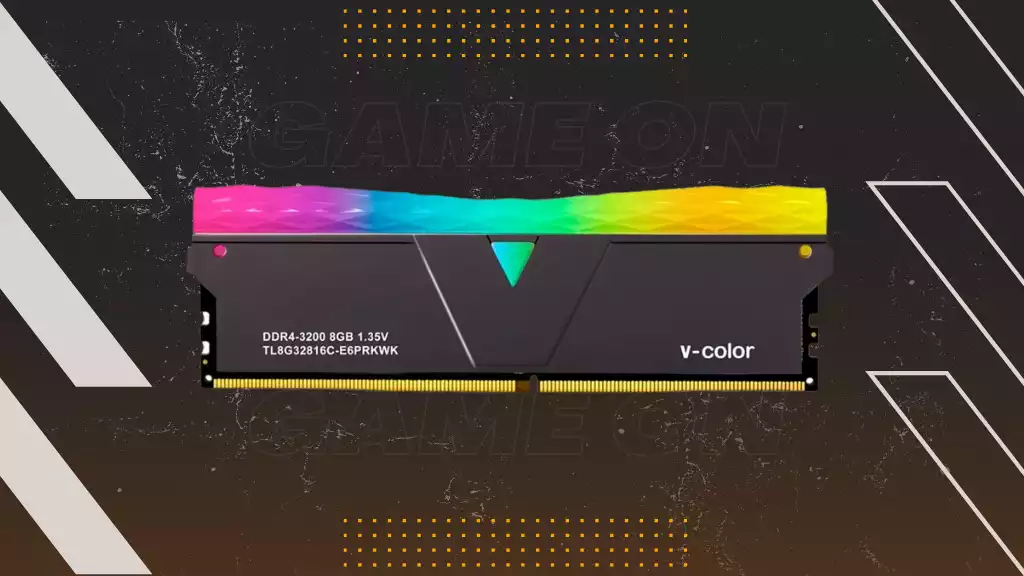 Our recommendations for 5950X RAM include some of the flashiest kits at the steepest prices. So, are there comparable kits out there that cost more in line with your CPU? We'll show you two, V-Color's Prism Pro being the first and best RAM for Ryzen 5 5600X in terms of RGB greatness. Its colors are vivid, the sticks are easy to set up, and they're as capable as they are ostentatious.
A glance at the Prism Pro pegs it as a mix between Teamgroup's stylish armoring and the kind of diffuser you'd see on the Trident Z Royal. Its heat spreader has minimal adornments, a prominent central V being a welcome exception. This kit has the most heat spreader color options on the list. You may get white to match your case or go with two flavors of polished metal. You could always stick to black, but it looks drab in comparison.
Drab is the last word we'd use to describe the Prism Pro's lighting! Each stick has 16 luminous LEDs with an even glow helped by the large diffuser. It has a diamond shape that accentuates how the lights transition.
A Colorful Contender
Interestingly, you can also purchase dummy sticks to fill up the remaining two DIMM slots and ramp the lighting up even more. V-color hasn't developed any companion software, but the RAM is compatible with motherboard control.
We tried to dig up the Prism pro's specific die, but the spec sheets only list SK Hynix as the manufacturer. That being said, V-color didn't cheap out on this aspect. 3600MHz at 1.35V with timings of 18-22-22-42 is nothing to brag about. However, playing around with timings and voltages lets you achieve a stable 400MHz overclock and the corresponding gains.
G.Skill RipJaws V
G.Skill RipJaws V
Capacity: 32GB (2x16GB) | Clock speed: 3200MHz | CAS Latency: 16 | Die: SK Hynix C | RGB: No
Pros:
Affordable

Easy to set up

Does almost as well as pricier competitors
We started the countdown with G.Skill, so a kit from the same company should bring it to an end. Unlike our winner, the RipJaws V aims for affordability at the cost of extra features. It's excellent RAM for gamers who just want to put their build to ether and enjoy some Elden Ring without worrying about voltages, timings, or multipliers.
The RipJaws V looks like a hybrid between G.Skill's Trident memory and taller kits from Corsair. On the one hand, you've got the telltale fins aligned in threes on either side. On the other, each stick's top has a gentle downward curve that gives it some class. There's nothing much to look at on the heat spreader itself, except for the RipJaws logo. The memory is available in the same three color choices as the Vengeance LPX.
Installing and coordinating the memory with adjacent components won't be a hassle since it's 44mm tall. There's no RGB to sync if you already have colorful fans, but the money you're saving is worth it. You'll save even more if you need 32GB as the larger kit competes with the Viper Steel price-wise.
Treading Water
SK Hynix makes another appearance in the budget RAM segment. G.Skill used C instead of M-die, though. The 400MHz slump represents the biggest difference in capabilities. It's coupled with a power draw of 1.35V and sensible if loose 16-18-18-38 timings. The issue is one we've already dinged several kits for – it doesn't go farther than what you already get.
The 5600X is optimized to work with frequencies that mesh well with Infinity Fabric. That's why performance losses are smaller than the clock difference would have one believe. 3D renders might take a few seconds more to complete, and you may lose out on a frame or three compared to more expensive kits. Both are acceptable, especially if you put the saved money towards a GPU or a speedy SSD.