Specs:

Type: DDR4
Capacity: 32GB
Clock speed: 3600MHz
CAS Latency: 16

Specs:

Type: DDR4
Capacity: 16GB
Clock speed: 3200MHz
CAS Latency: 16

Specs:

Type: DDR4
Capacity: 32GB
Speed: 3200MHz
CAS Latency: 16

Specs:

Type: DDR4
Capacity: 32GB
Speed: 3600MHz
CAS Latency: 18

Specs:

Type: DDR4
Capacity: 16GB
Clock speed: 3200MHz
CAS Latency: 16

Specs:

Type: DDR4
Capacity: 32GB
Clock speed: 3600MHz
CAS Latency: 16

Specs:

Type: DDR4
Capacity: 32GB
Speed: 3600MHz
CAS Latency: 18
AMD decided to bolster its aging Zen3 lineup with several chips mere months before the debut of Zen4 and AM5. The 5700X is among the most intriguing since it offers eight cores and a low 65W TDP while being more competitively priced than the 5800X. The CPU might be fresh, but the best RAM for Ryzen 7 5700X mainly consists of tried & true favorites. Check them out and start building your next rig today!
Like aged wine, DDR4 has mostly gotten rid of its greatest issues and runs at the peak of efficiency. With so much time to mature, the platform is brimming with viable choices. We've condensed them down to the seven we find most appealing, be that because of price, style, performance, or a combination of all three. Whatever your needs, at least one kit on the list will satisfy them.
G.Skill Trident Z NEO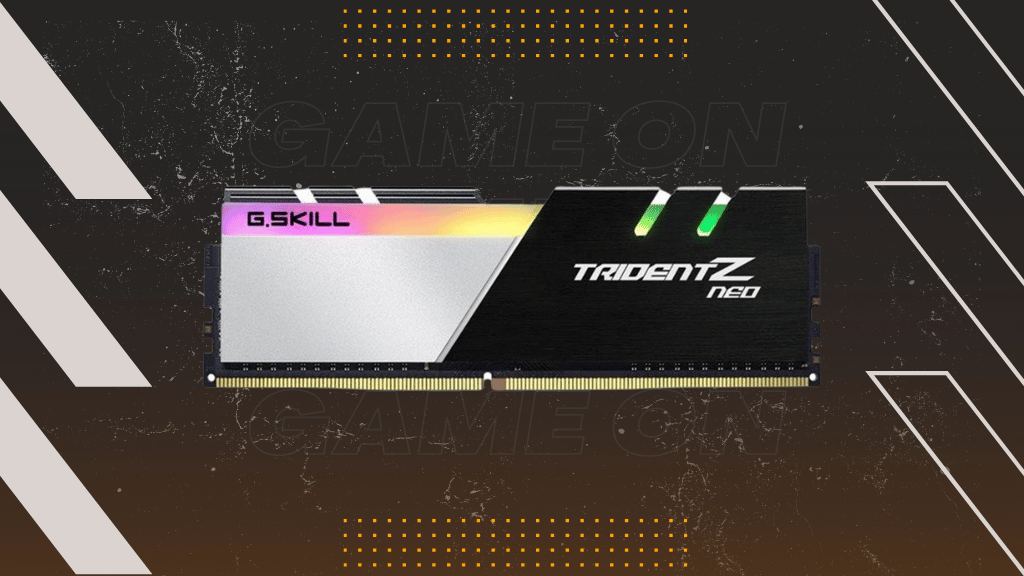 G.Skill Trident Z NEO
Type: DDR4 | Capacity: 32GB (2x16GB) | Clock speed: 3600MHz | CAS Latency: 16 | Die: Samsung B | RGB: Yes
Pros:
Outstanding performance

Lots of room for overclocking

Excellent design and lighting
The Neo is one of our long-standing DDR4 RAM favorites, so it's no wonder it's on the top of yet another list. It's the best RAM for Ryzen 7 5700X because of its excellent performance and generous overclocking ceiling if you wish to experiment further. Add a cool look & customizable RGB, and you've got a kit with barely any faults. Except, perhaps, the cost.
Trident is a line that's been around the block, so it's commendable that G.Skill opted for a visual refresh. The new style ditches the single-tone look of its predecessors, going with a contrasting mix of black and silver instead. The prongs are still there, as are deep diffusers that soften the light coming from eight LEDs per stick.
It's possible to play around with the lighting presets to a great degree. You may do so with the software G.Skill provides or go through your motherboard's interface. Either way, the effects are pleasing. The Neo stands 44mm tall and works with most coolers. You'll want to double-check before buying it if you've got a chunky one, though.
Out of the box, the Neo is some of the best RAM for Ryzen 7 5700X, or any Ryzen CPU for that matter. It maintains commendable timings of 16-16-16-36 at 3600MHz without exceeding the 1.35V power draw standard. No wonder, since Samsung B-die ICs are at the heart of it. Better yet, users with some RAM overclocking know-how may augment the Neo's stats further by tinkering.
On the one hand, you can attempt to lower the timings without touching the frequency, which can drop the latency to CL14. On the other, a frequency bump to 4000MHz may yield similar results. Speaking of which, the Neo performs exemplary in games and most tasks. It's not as consistent for video encoding or compression. Still, it can duke it out with higher frequency kits when it comes to gaming.
Corsair Vengeance RGB Pro SL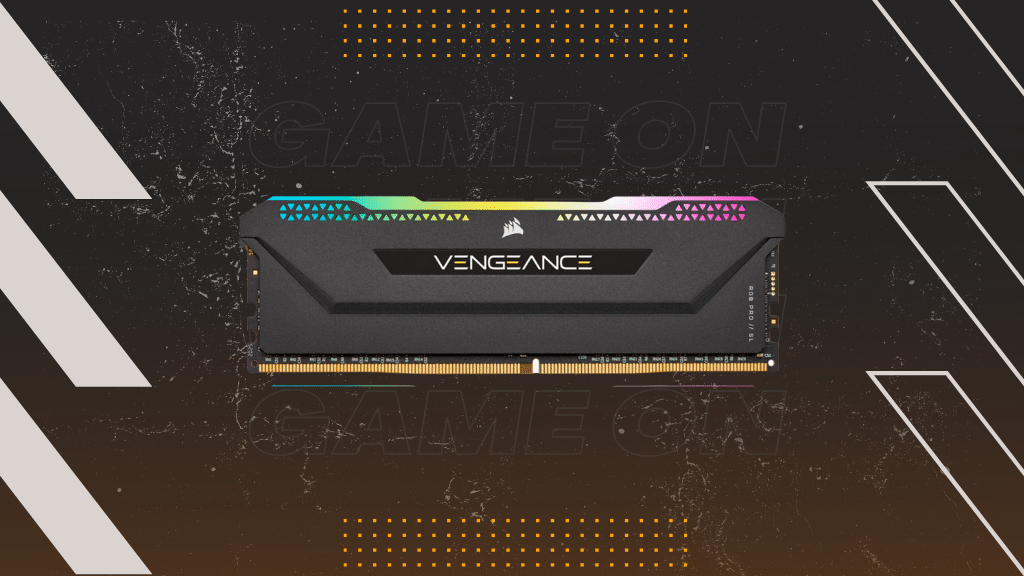 Corsair Vengeance RGB Pro SL
Capacity: 16GB (2x8GB) | Clock speed: 3200MHz | CAS Latency: 16 | Die: Samsung B | RGB: Yes
Pros:
Decent out-of-the-box performance

Vibrant and highly customizable lighting

No more clearance issues
Cons:
Might need a few boot-ups to be recognized for the first time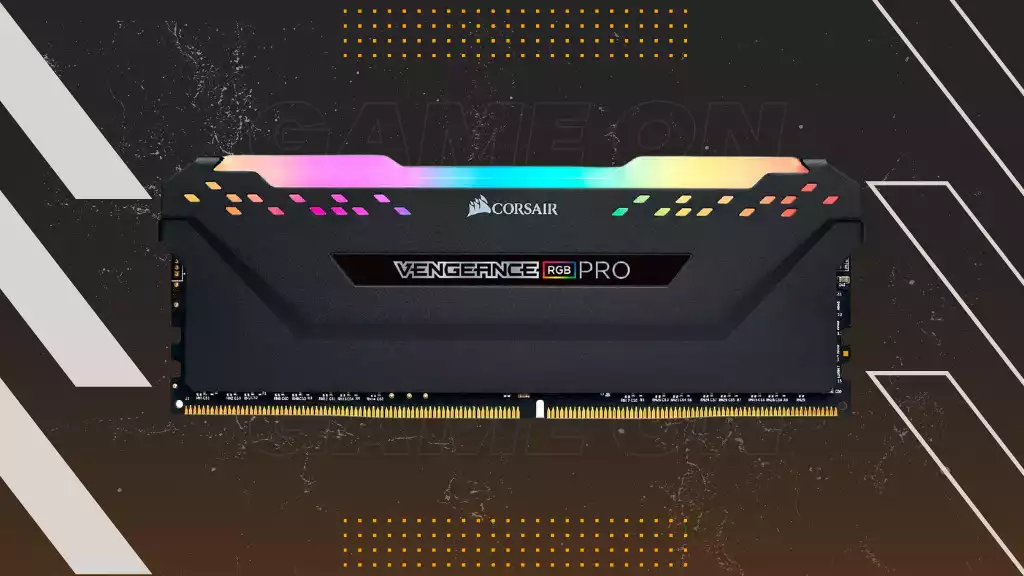 The original Vengeance RGB Pro is balanced and attractive RAM we've recommended for owners of the 5800X. Since AMD is launching a refresh, we thought it was only fitting that the best RAM includes updated products when possible. Such is the case with the SL, a shorter kit with all of the original's other strengths and shortcomings. It's not too expensive, offers fantastic lighting control, and it's sure to feel less cramped in more PC builds.
The uninitiated might look at the RGB Pro SL and not notice a difference. After all, the DIMMs are still imposing with their black heat spreaders and supporting screws. The brand identity hasn't changed much, but Corsair's new RAM has a significant advantage – it's almost 6mm shorter. Users who were hesitant to buy RGB Pro memory because of this can sigh in relief due to the resulting cooler compatibility boost.
Lighting has received a slight but welcome redesign too. The top part of the heat spreader is now perforated with many small triangles to expose the shorter diffuser better. Ten LEDs reside in each stick, and you can control them through your motherboard or iCUE. While it is another program to install, we recommend you do so since iCUE's color management and system monitoring capabilities set the standard.
Here we have another memory powered by Samsung B-die. The difference between it and the Neo is noteworthy, however. For one thing, the SL achieves lower timings of 18-22-22-42 at the same frequency and voltage presets. Moreover, Corsair must not have been as pedantic as G.Skill when selecting the ICs. The RAM's overclocking ceiling is easy to hit and carries a steep latency increase for only a couple hundred MHz over XMP.
Overclocking might not be worth it, but the SL does well just the same. It's up there with the greats whether you're trying to push for as many frames as possible in competitive titles or efficiently crunch numbers. You might even consider picking it instead of our overall winner if you're a creative due to slightly better rendering and encoding times.
G.Skill Ripjaws V Series
G.Skill RipJaws V
Capacity: 32GB (2x16GB) | Clock speed: 3200MHz | CAS Latency: 16 | Die: SK Hynix C | RGB: No
Pros:
Affordable

Easy to set up

Does almost as well as pricier competitors
The first two kits on our list are fast and shiny, but that also incurs additional expense. What if you want to match their performance at a much more agreeable price? That's what G.Skill's second RAM kit is all about! The Ripjaws V is stripped down memory when frills are concerns but keeps up with the competition in terms of raw stats. It's the RAM to get if you're saving up for a GPU or a gunning for a cheap yet optimized PC build.
A lack of RGB is the first thing that sets the Ripjaws apart from previously discussed memory. That shouldn't dissuade you from buying it since the heat spreader itself is among the more attractive on offer. It has several insets and thin cutouts that help with more even heat distribution while imparting an appealing sci-fi appearance.
Black is the most common color. It's easy to match your case whatever it looks like, though. You can get the memory in several more ranging from vibrant red & blue to gray and silver.
Each Ripjaws V stick is 42mm tall and has an eight-layer PCB. G.Skill ditched Samsung's ICs for this line, which makes sense as another cost-cutting measure. The shift over to SK Hynix C-die comes with an increase of latency to CL 18. Tinkerers will be disappointed since fiddling with timings and voltages to squeeze more out of the kit is fruitless. They aren't this RAM's target audience to begin with, though.
The Ripjaws V's value becomes even more apparent once you pit it against similarly specced RAM in a gauntlet of tests. It has decent read & write speeds and shows encouraging results in artificial testing. As for games, you'll likely see it lag several frames behind the Neo in scenarios where you're already reaching well into three-digit territory. Is that important? Not unless you're hell-bent on having the best-possible framerate in competitive titles like CS:GO. Even then, you're unlikely to notice the difference during a heated match.
Patriot Viper Steel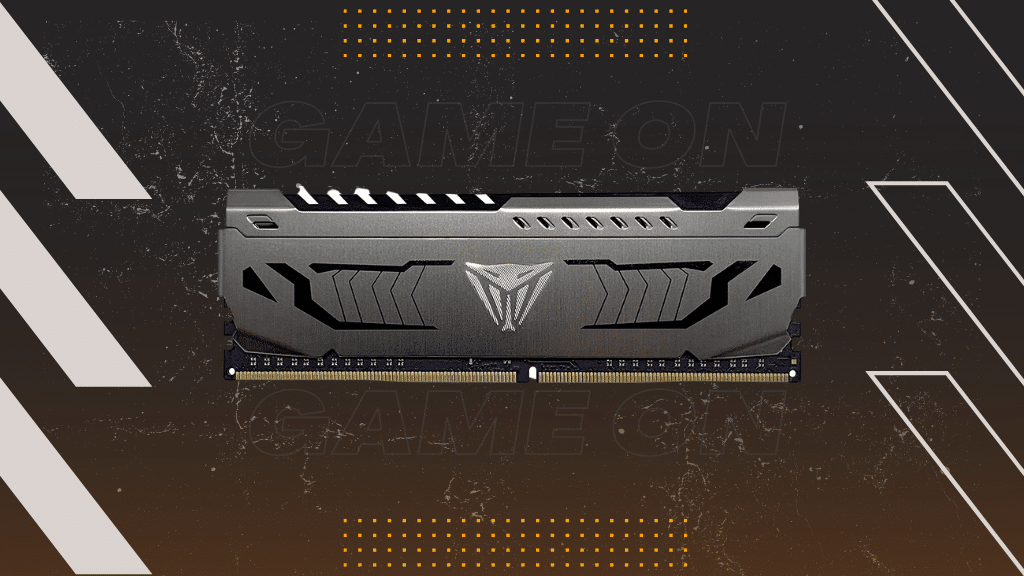 Patriot Viper Steel
Capacity: 32GB (2x16GB) | Clock speed: 3600MHz | CAS Latency: 18 | Die: SK Hynix M | RGB: No
Pros:
Great balance of price and specs

Looks cool even without RGB

Excellent for SFF builds
Cons:
Poor overclocking potential
We always turn to Patriot when after lots of DDR4 RAM condensed into as few modules as possible. We've chosen 32GB here since it's an optimal value for most of today's needs. However, You can also get it in a 64GB version ideal for SFF PCs. Because Viper Steel is also some of the most balanced and affordable memory around.
The Viper Steel continues the trend of RGB-less heat spreaders that look good despite being colorfully challenged. Only one color combo is on offer, but dark gray tinged with black is sure to blend in perfectly with the vast majority of builds. We're also fans of the serpent representing the Viper logo, and the way its bared teeth tell onlookers that this PC is nothing to mess with.
A height of 45mm positions the Viper Steel among the taller RAM kits in the guide. Still, that's nowhere near tall enough to cause the kind of problems Corsair Platinum RGB Pro owners have to potentially face.
This is the second kit we've looked at to use SK Hynix integrated circuits. Patriot chose to go with M-die, resulting in the Viper Steel's relatively tight XMP settings. A breakdown of its CAS latency shows values of 18-20-20-40, which should give it a slight edge over competing kits. Not remembering to turn on XMP results in a factory clock of 2666MHz, which is more forgiving than most. Still, making sure XMP is on should be your top priority before doing any testing.
Speaking of which, the Viper Steel is one of those kits that do slightly better on AMD platforms. You wouldn't notice it in games but may appreciate the seconds using it will shave off from various productivity tasks. All of this sounds peachy, so what's wrong with the RAM? Nothing! Well, you're stuck with its XMP settings since M-die will budge only a bit while CAS latency takes a noticeable hit.
TEAMGROUP T-Force Vulcan Z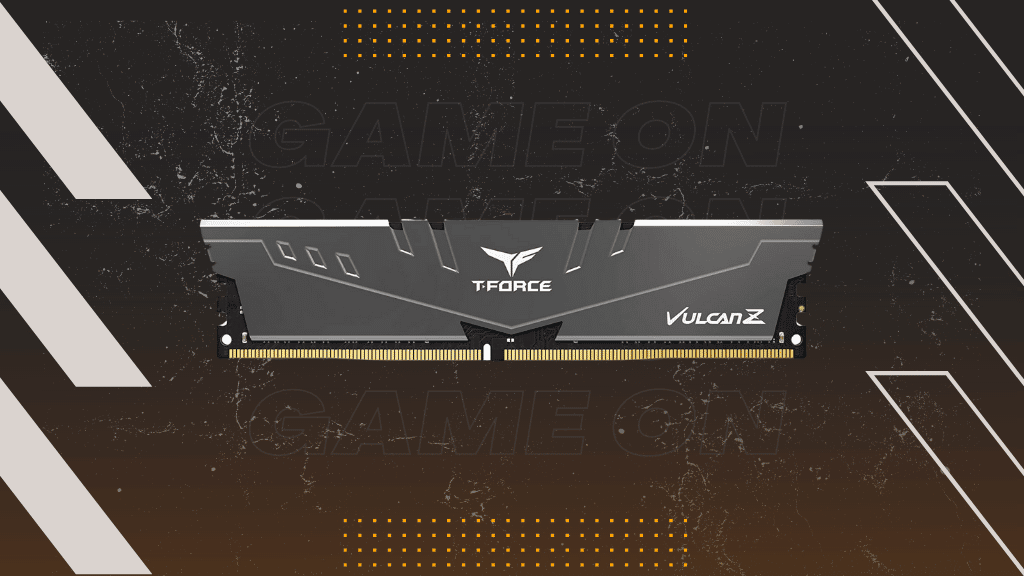 TEAMGROUP T-Force Vulcan Z DDR4
Capacity: 16GB (2x8GB) | Clock speed: 3200MHz | CAS Latency: 16 | Die: SK Hynix A | RGB: No
Pros:
Very attractive price

Surprisingly high overclocking ceiling

Comes in several color variations
Cons:
Performs a bit worse than some equivalents when not overclocked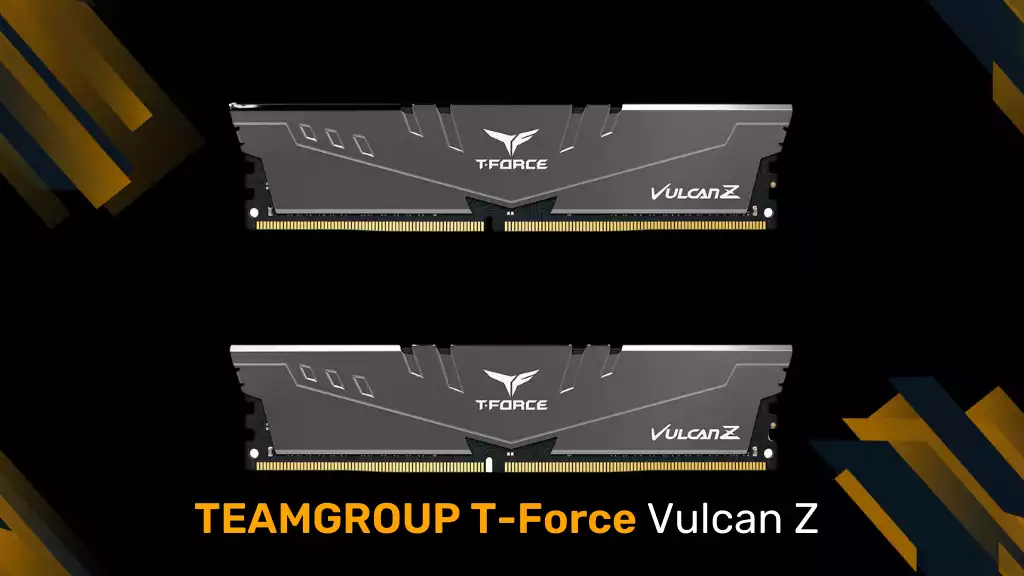 The R7 5700X is an affordable processor, so why splurge on memory if the benefits aren't substantial? The people at TEAMGROUP agree and offer the Vulcan Z as an enticing compromise. You can get 32GB of it for close to $70 and either leave it as is for passable performance or tinker with it to extract even more value.
Almost the entire TEAMGROUP RAM lineup is inspired by flight or the elegance of wings in some way, and the same is true here. The Vulcan Z might would likely have been another boring RGB-less kit without such a flair. Luckily, its outspread gray heat spreader and the cutouts that enhance its appearance look the gaming part.
Skipping the RGB affords the Vulcan Z two advantages. It's cheaper to manufacture and cheaper to sell, netting you the performance equivalent of mid-tier Dominator Platinum RAM without the cost. Additionally, no diffuser means it's great for SFF cases and doesn't conflict with weighty air coolers.
The Logical Budget Choice
The Vulcan Z's specs don't exactly spark excitement. It's set to 2400MHz by default, only reaching 800MHz more if and when you remember to use XMP. Its single-rank SK Hynix ICs let the RAM hum along at CL16 latencies while requiring 1.35V.
The spec story ends there for users content with cheap and average-performing memory. However, those who don't shy away from manual tuning can achieve 3600MHz without touching the timings. More power and extra stability testing is required to make sure such settings hold, though.
A kit like this is effectively equivalent to one set to 3600MHz CL18, so expect it to performa similarly to competitors with such core specs. Sticking to XMP will cost you a few seconds of rendering or unzipping time. On the other hand, framerates in games suffer comparatively little, especially if you have a GPU that can handle 1440p resolutions or greater.
Kingston FURY Beast RGB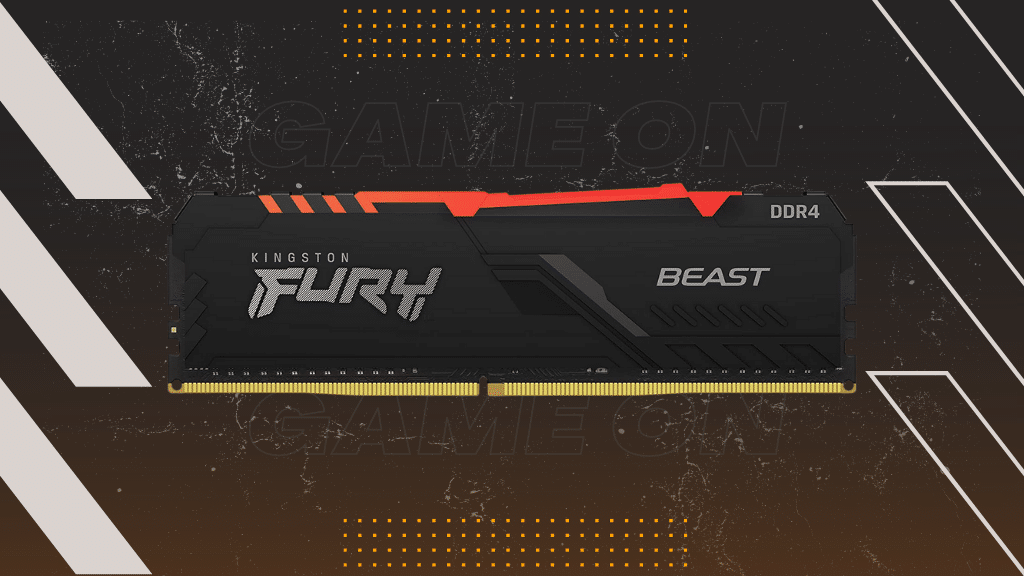 Kingston FURY Beast RGB DDR4
Type: DDR4 | Capacity: 32GB (2x16GB) | Clock speed: 3600MHz | CAS Latency: 18 | Die: SK Hynix | RGB: Yes
Pros:
Affordable for what it offers

Decent performance

Tasteful RGB and low profile
DDR4 might be on its way out, but memory manufacturers are still finding ways to make it appealing. Kingston's Fury Beast is the most recently released RAM in the guide. It combines a good stat spread with unobtrusive looks and even comes with RGB. You can find 16GB kits for less than $80 when on sale, which is a great deal for such versatile 3600MHz memory. Does the Beast have what it takes to be the best RAM for Ryzen 7 5700X? Almost. It doesn't belong on top, but there's definitely place on the list for it.
The Fury Beast line replaces the venerable HyperX Fury now that it's no longer part of Kingston's lineup. You'll see the similarities if you've had the latter before, like flat all-black heat spreaders and a streamlined profile. Apart from the lighting, the logo stands out as the most attractive feature. It's made from uncolored aluminum and textured so that it protrudes from the spreader and helps increase its size.
The RGB isn't on Corsair's level, but it adds appeal. The diffusers are low, so you won't be able to see much from the sides. However, their tops are visible enough, revealing rows of LEDs that seamlessly blend from one color to the next.
The Fury Beast's specs closely align with several of our other candidates. Its single XMP profile boosts the clock frequency from 2666 to 3600MHz. The corresponding voltage is 1.35V, while timings clock in at 18-22-22-42. Kingston's product page doesn't specify which ICs they're using. Judging by the price and the fact that they don't respond well to further overclocking attempts, we don't think it's a high-end die from Samsung.
A lack of overclocking ability has little impact on the Fury Beast's overall standing. It's excellent RAM for people who use their PC for various tasks since there are no apparent performance gaps. Aida64, Cinebench, Microsoft Office, or Assassin's Creed Valhalla all show results within a margin of error compared to other popular kits, some 4000MHz models included.
Corsair Vengeance LPX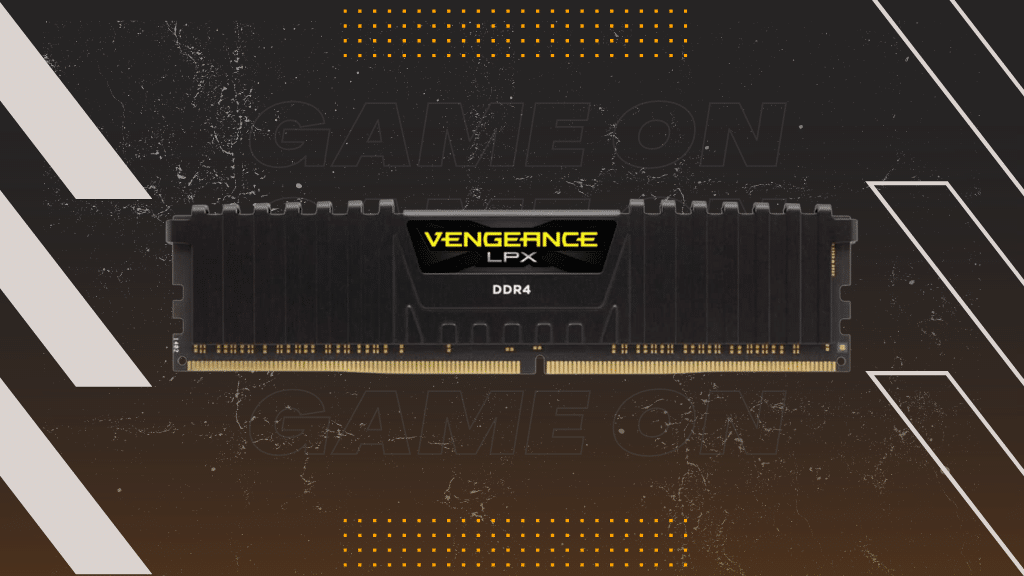 Corsair Vengeance LPX
Capacity: 32GB (2x16GB) | Clock speed: 3600MHz | CAS Latency: 18 | Die: SK Hynix M | RGB: No
Pros:
Rock-bottom price for solid RAM

Low profile

Comes in several colors
Cons:
Overclocking isn't worth it
Corsair is the second memory manufacturer with two entries on the list. Its other RAM takes up the final spot and couldn't be more different from the SL. The Vengeance LPX is slim, stealthy, and can be yours for far less. As you might have guessed by reading about higher-up kits, price has little to do with the showing it can put forth in the wild. We're generally impressed with what LPX offers.
Corsair is usually all about flash, so coming across memory as simple-looking as this feels unusual. While function lords over form here, LPX is far from unattractive. Its ribbed accents add visual interest while cleverly helping to radiate away any heat using the memory might generate. A central sticker with large yellow Vengeance letters adds a splash of color to an otherwise all-black ensemble.
At a mere 31mm, LPX is the shortest memory we've selected by far. It's an outlier even when compared to other low-profile RAM, yet it doesn't get much hotter than kits with taller heat spreaders. Good news for anyone who intends to pair their 5700X with the likes of the Assassin III or NH-D15.
SK Hynix M-die is a popular choice for cost-effective RAM that made its way onto the LPX too. Embracing it leads to our most popular complaint – lack of overclocking headroom. Don't concern yourself with that if you aren't keen on overclocking since XMP defaults are more than acceptable. The LPX runs at 320MHz with CL16 timings without incurring additional power draw penalties.
A 400MHz difference makes its mark on performance. Still, the gap between this and 3600 CL18 modules is small due to the latency increase. Artificial testing shows lower numbers, and you'll get a few frames less in games than speedier alternatives. All of this is offset by the LPX's good price and the fact that the average user is unlikely to be able to tell the difference.