Zen4 and Raptor Lake have both arrived, and it seems everyone's eyeing either the top-tier or entry-level chips. However, the 7900X should interest users looking for a reasonably-priced productivity CPU that tears through workloads & won't be bottlenecking GPUs any time soon. A crucial step in putting together a great PC for it is to find the best RAM for Ryzen 9 7900X. That's what this article will help you with.
The DDR5 situation isn't nearly as dire as it was back when Alder Lake first introduced support for it. Old kits are significantly cheaper now, and new ones backed by AMD's EXPO profiles are hitting the shelves. Choices abound, and we present the most compelling ones whether you're looking for maximum performance, style, savings, or compatibility.
G.Skill Trident Z5 RGB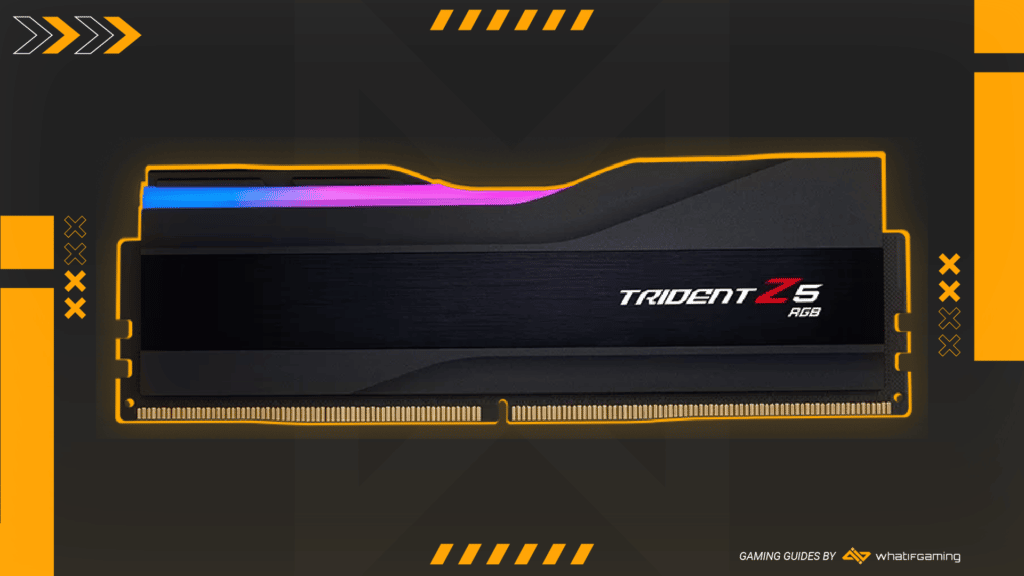 G.Skill Trident Z5 RGB
Type: DDR5 | Capacity: 32GB (2x16GB) | Clock speed: 6000MHz | CAS Latency: 36 | Die: Samsung B | RGB: Yes
Pros:
Excellent overclocking potential

Appealing aesthetics

No cooler conflicts despite having RGB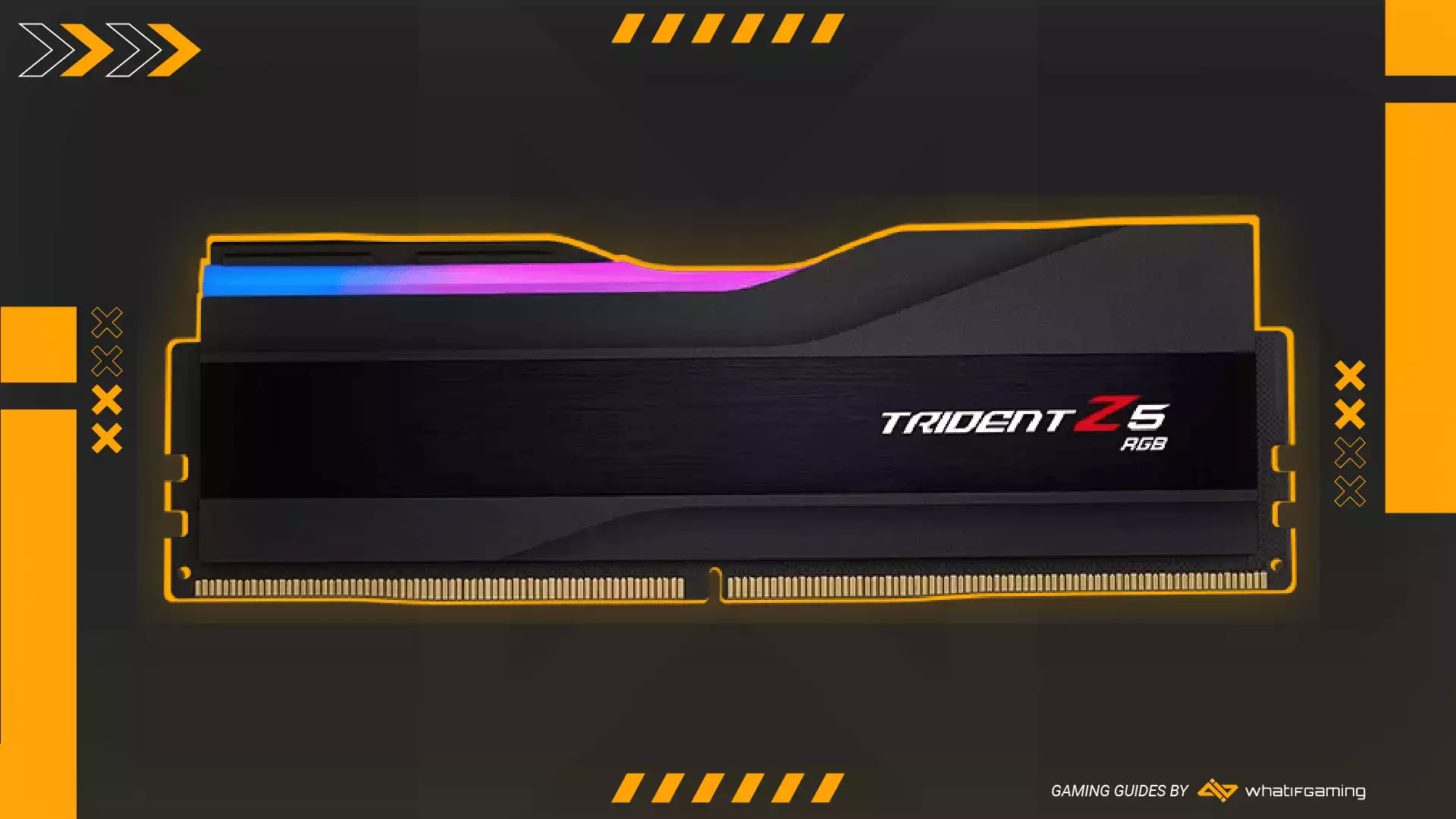 The newest kit to arrive from G.Skill's RAM foundry has already found itself at the top of several of our DDR5 lists. There's now an AMD-optimized version that supports EXPO, making it an excellent candidate for the top of our Ryzen 9 7900X RAM lineup. More memory profiles to choose from didn't impact the asking price, so prepare to shell out a little extra for excellence.
G.Skill has a fondness for experimentation, resulting in each generation of Trident RAM looking similar yet different. The Two-toned scheme introduced in the original NEO takes on a new form in the Z5's lighter version. There's also an alluringly black variant, along with stealthy RGB-less versions of both.
Those aren't nearly as much fun, especially since RGB on the Z5 is implemented so well. The signature trident sides have evolved to skirts that obscure part of the diffuser from the sides, making for a more stylish presentation. The lights disperse and blend in nicely and will cooperate with other RGB hardware through your motherboard.
The Trident Dynasty Reigns On
While not yet as dominant as it was in DDR4's final days, Samsung B-die remains a premium integrated circuit choice. G.Skill continues using it here, which goes far in contributing to the RAM's tight timings and high frequency. You could go higher at even greater expense, but 6000MHz at 32-38-38-96 is already plenty for any type of task.
This version of the Z5 NEO is specific to AMD since it uses EXPO instead of XMP 3.0. We've written more extensively on the topic in our list of best 7950X RAM. Basically, EXPO is an open-source XMP alternative with a more transparent philosophy that allows manufacturers to optimize their kits for AMD's current and future platforms.
Zen4 and Raptor Lake have more refined DDR5 controllers, so differences between the best & weakest kits are more evident than on the 12th-gen Intel vanguard. That being said, they translate into several more frames per second in some games and higher scores on artificial benchmarks that don't matter all that much. The Z5 NEO regularly scores top marks on either, so it's currently the go-to choice if peak performance trumps everything else for you.
Corsair Vengeance RGB DDR5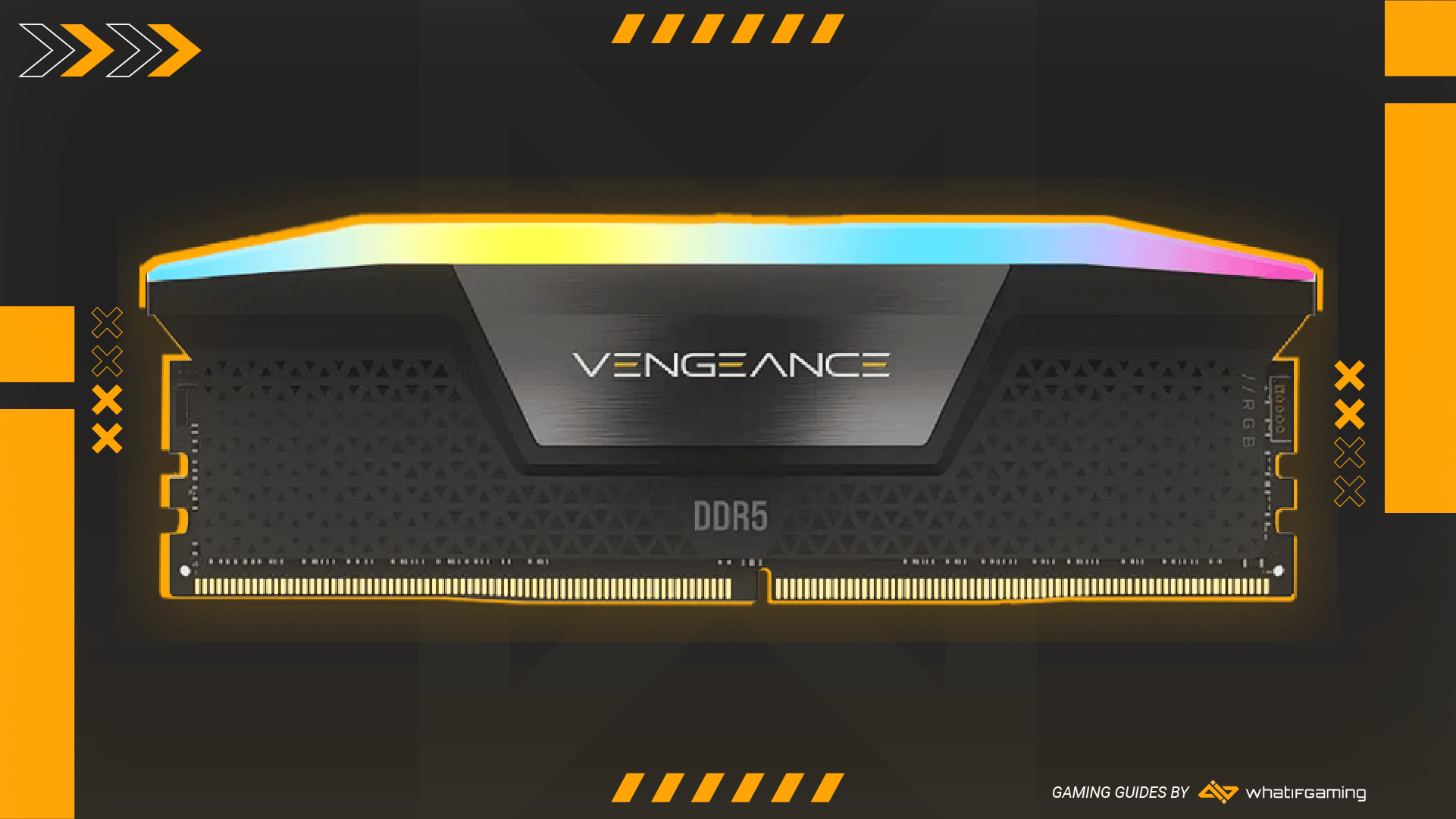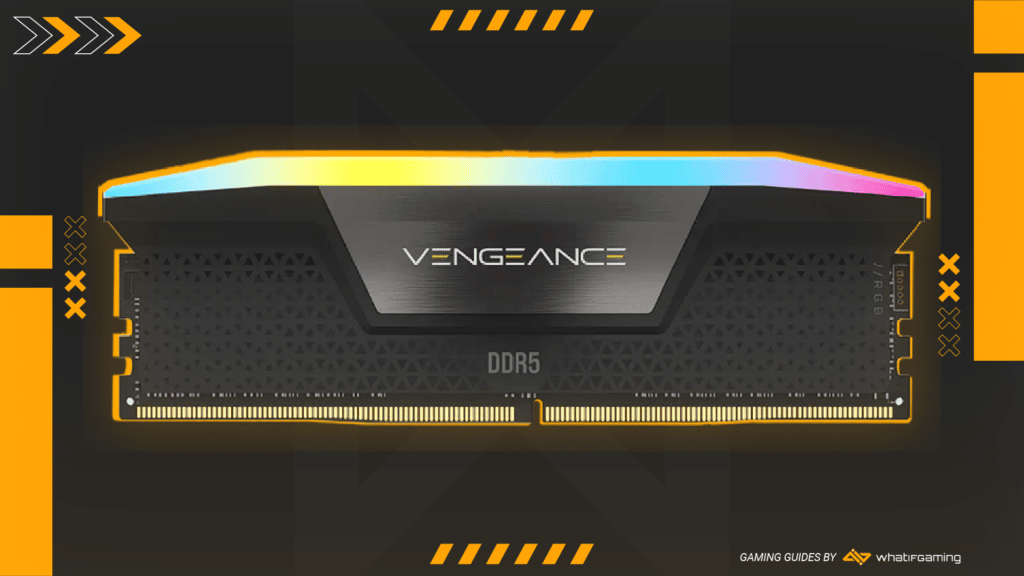 Corsair Vengeance RGB DDR5
Capacity: 32GB (2x16GB) | Clock speed: 5600MHz | CAS Latency: 36 | Die: Samsung B | RGB: Yes | Supports EXPO: Yes
Pros:
Excellent value for the money

Good-looking RGB backed by iCUE

Some OC headroom
Cons:
Might conflict with CPU air coolers

performance trails 6000MHz competition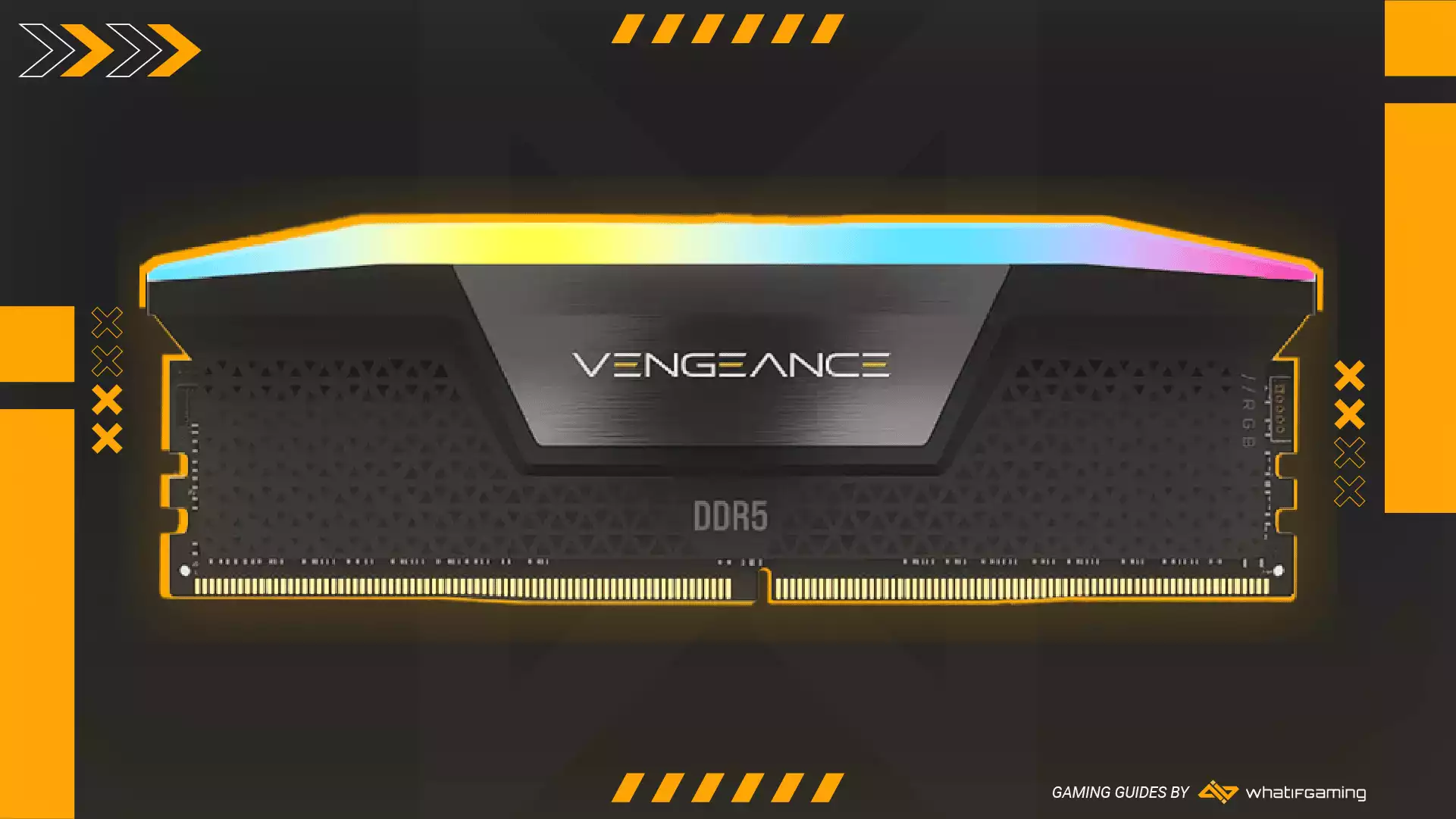 We don't know what the second wave of DDR5 RAM will bring. However, if the differences between kits aren't pronounced yet, why not get one with more value? Excellent question, the answer to which lies in Corsair's new Vengeance RGB kit! It's neither as flashy as the Dominator nor as expensive as the Trident Z5.
Still, this is memory which gets the job done while performing only statistically worse than our best RAM for Ryzen 9 7900X pick.
The Vengeance DDR5 is another kit that underwent significant aesthetic changes. It's similar in shape to the much more low-profile DDR4 Vengeance yet retains some design elements of the RGB Pro. Its central brushed gray part draws the eye, which then naturally lingers on the spreader's fun triangle pattern.
RGB comes in the form of ten LEDs that light up as many zones. Their diffuser helps greatly with transition, so there are no harsh points if you choose to make each light a different color. You may do so through iCUE, along with monitoring the RAM's temperature and frequency.
The spreader is thick enough to dissipate any heat the kit might generate. Even so, you can set it up so that the lights start glowing a certain color if airflow inside the case is too restricted and their temperature rises.
Closing the Gap
Corsair is another company that chose to outfit its single-rank memory with Samsung B-die ICs. Much of the price discount compared to the Z5 is down to a 400MHz clock frequency decrease and somewhat looser CL36 timings. You could try your hand at overclocking and feed more power to up the frequency, but the benefits are debatable.
Does the seemingly serious downgrade result in noticeably worse real-world performance? Not really. Visibly lower bandwidth and slightly slower compression are the only segments that demonstrate any kind of meaningful falling behind 6000MHz kits. Framerates in games and rendering times remain effectively unchanged.
Excessive height is the Vengeance's only shortcoming. It stands 56mm tall, matching the Dominator Platinum. You'll want to quench the chip's thirst with an AIO anyway, so this may not be an issue for you. Still, users hoping to strap an NH-D15 to theirs may find it an awkward fit.
TEAMGROUP T-Force Delta RGB DDR5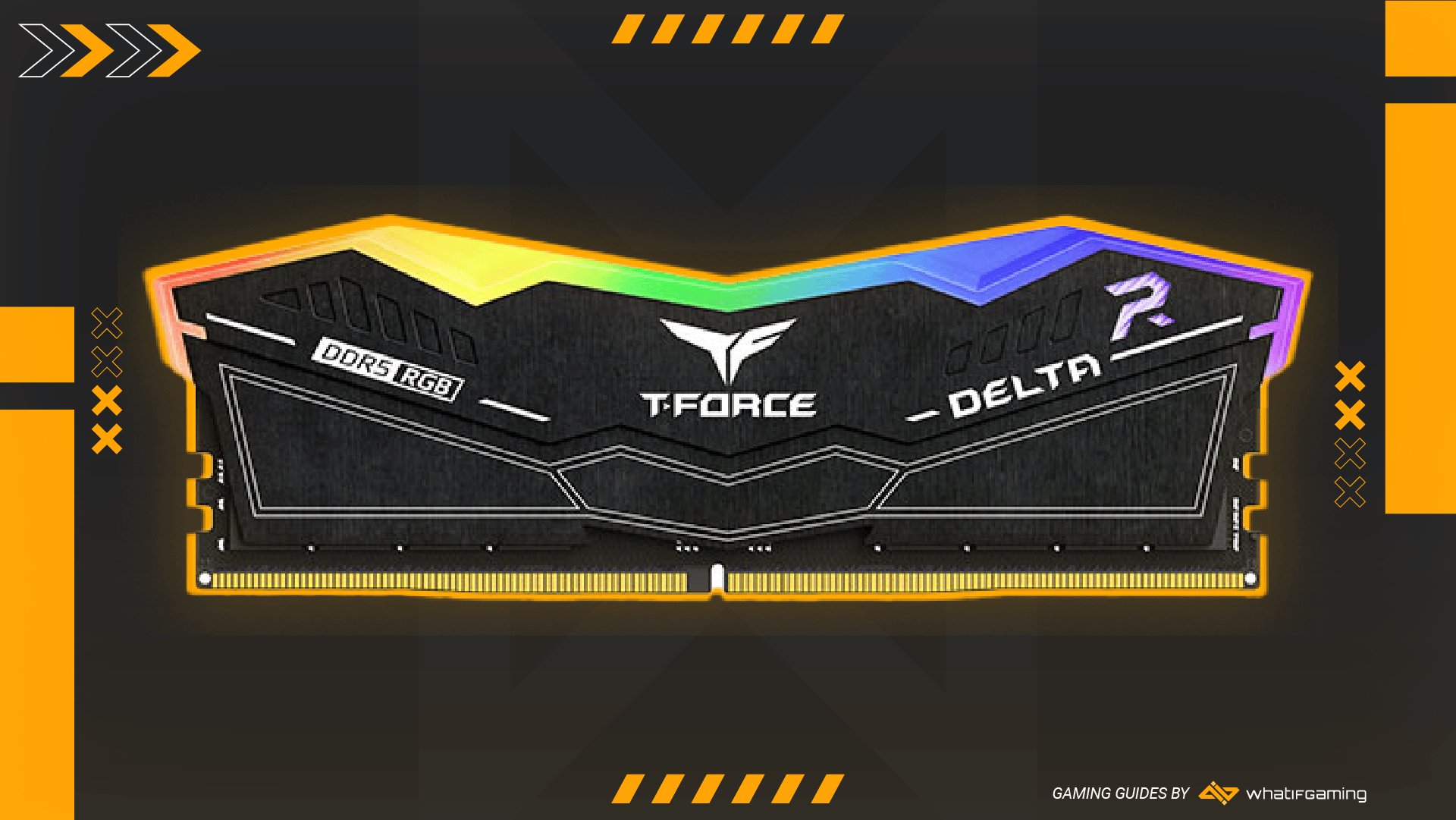 TEAMGROUP T-Force Delta DDR5
Type: DDR5 | Capacity: 32GB (2x16GB) | Clock speed: 6400MHz | CAS Latency: 40 | Die: SK Hynix M | RGB: Yes
Pros:
As capable as the Z5 while costing slightly less

Good overclocking potential

Unique aesthetic
Cons:
Might conflict with the largest air coolers
AM5's launch only brought a handful of EXPO-enabled kits, but you can always fall back on good old XMP as well. If you're going that route, why not splurge on some of the Best RAM for 7900X from TEAMGROUP? It costs less than the Z5 yet performs about the same, which we'll analyze more in depth below.
The DDR5 version of T-Force Delta RGB memory has much in common with its DDR4 predecessors. The spreader and diffuser adopt a specific pointy shape that's supposed to resemble wings. Several geometric indents are stamped into the heat spreader, and it's chock-full of advertising.
While busy, the presentation is anything but boring. We're partial to the white version, and you might be too, if you're nestling a Ryzen system into a white case.
On to the RGB! It isn't as uniform as Corsair's but still looks great. Part of the appeal has to do with the unique diffuser shape that envelops the PCB's sides, increasing the lit-up area. Combining such lighting with the coordination your motherboard UEFI brings can make for some striking effects.
The XMP Contender
TEAMGROUP used SK Hynix's M-die for their premium 7900X RAM. DDR5 M-die has become highly regarded since it's stable and allows manufacturers to aim for high frequencies. Such is the case here, with TEAMGROUP's RAM sporting 6000MHz. The timings could be tighter since you're looking at 38-38-38-96 with a power draw of 1.35V.
Rather than take our word for DDR5's behavior, we encourage you to look up this kit's review on Kit Guru. While they tested the RAM on an Alder Lake PC, the results apply to early DDR5 RAM in general. They're also using a 6400MHz kit, which you can push this one to with some tinkering.
For example, memory bandwidth shows a clear gap, with the 5200MHz Dominator Platinum falling way behind the others. It's similar with 7-Zip's compression benchmark. However, as soon as they start testing out the RAM in Cinebench or use it for rendering, the differences start amounting to rounding errors. The same is true for games.
Kingston Fury Beast RGB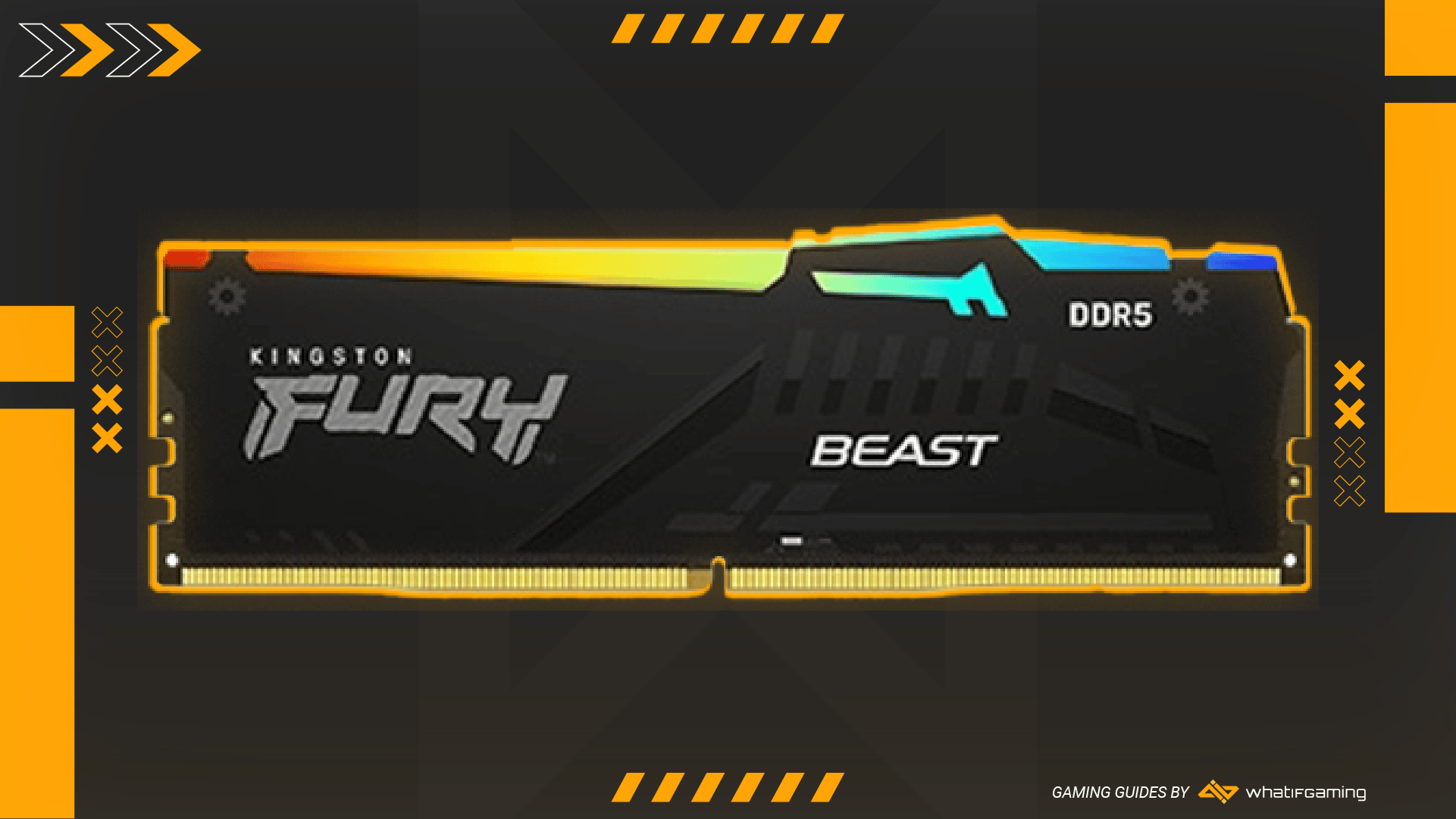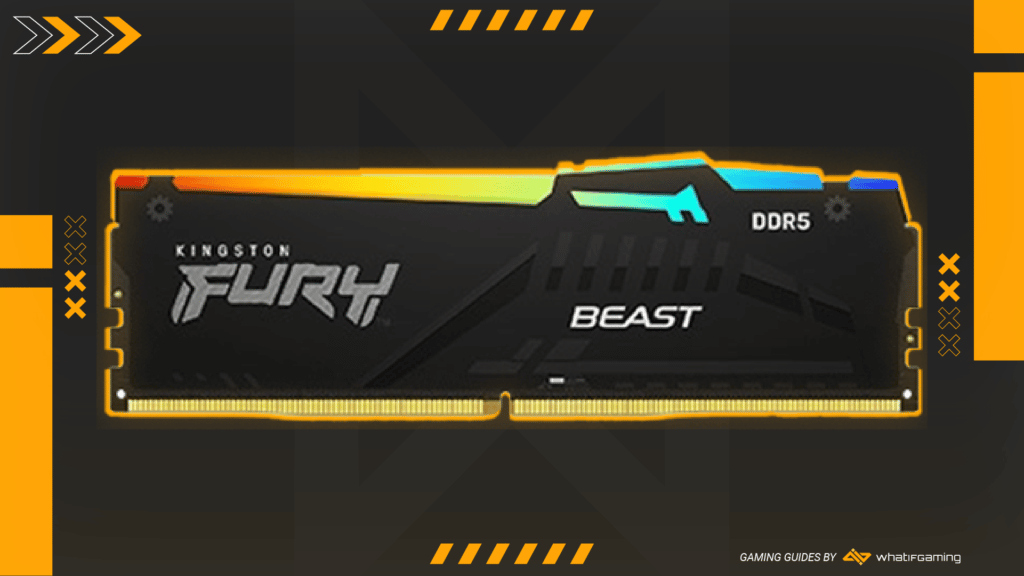 Kingston Fury Beast RGB DDR5
Type: DDR5 | Capacity: 32GB (2x16GB) | Clock speed: 6000MHz | CAS Latency: 36 | Die: SK Hynix M | RGB: Yes | Supports EXPO: Yes
Pros:
Comes with both EXPO and XMP

Some room for tinkering

Attractive RGB glow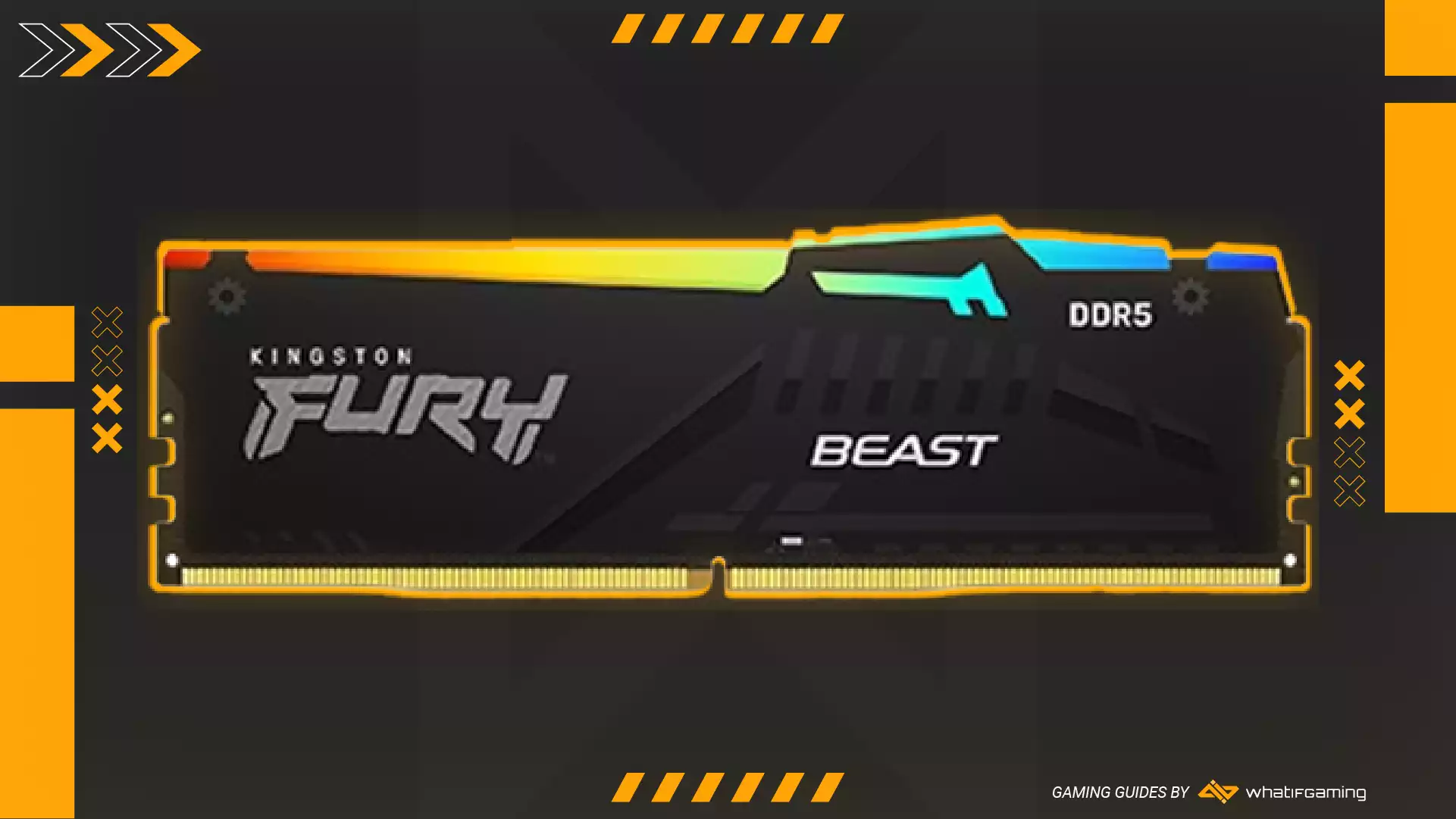 The kits we've dealt with so far either use EXPO or XMP exclusively. That's not a problem now, but what if you want to switch over to Team Blue in the future and find out that your RAM only runs at JEDEC speeds? Kingston's latest Fury Beast RGB kit has both!
HyperX might be no more, but you can find much of its DNA in the design of the Fury Beast's sleek black spreader. Its RGB version isn't as low-profile as the stealthy alternative. Still, the white diffuser adds contrast that makes the RAM look attractive even when the PC is off.
Kingston gets a thumbs up for RGB effort. The heat spreader's shape allows for gaps more color can shine through.This creates a cool drip-like pattern unique to this memory. You may use the lightweight Fury Ctrl software to choose among 16 effects presets and set the color manually. Integrated motherboard solutions from top manufacturers work just as well.
The DDR5 Chameleon
Having no less than five profiles makes the Fury Beast the Best RAM for Ryzen 9 7900X if you want to keep your options open. The EXPO & XMP settings are identical, as both let you choose between 5600 and 6000MHz at a CL latency of 36. Going for 5600 makes sense if you want to conserve power since it uses 0.1V less.
The fifth profile drops the frequency down to 4800MHz. It's ideal for testing purposes since it lets you see just how narrow the gap is in most scenarios. After reading about our higher-ranked suggestions, it shouldn't be surprising that bandwidth testing sees the biggest improvements, around 20%.
Such a sizeable uptick doesn't translate into nearly as many gains in general productivity or gaming, though. You can hope for 2% or as many frames more in such scenarios. It's also possible to eke a bit extra out of the kit due to its ICs. Like the Delta RGB, the Fury Beast can reach 6400MHz, or you can try to lower the timings to CL30.
Corsair Dominator Platinum RGB DDR5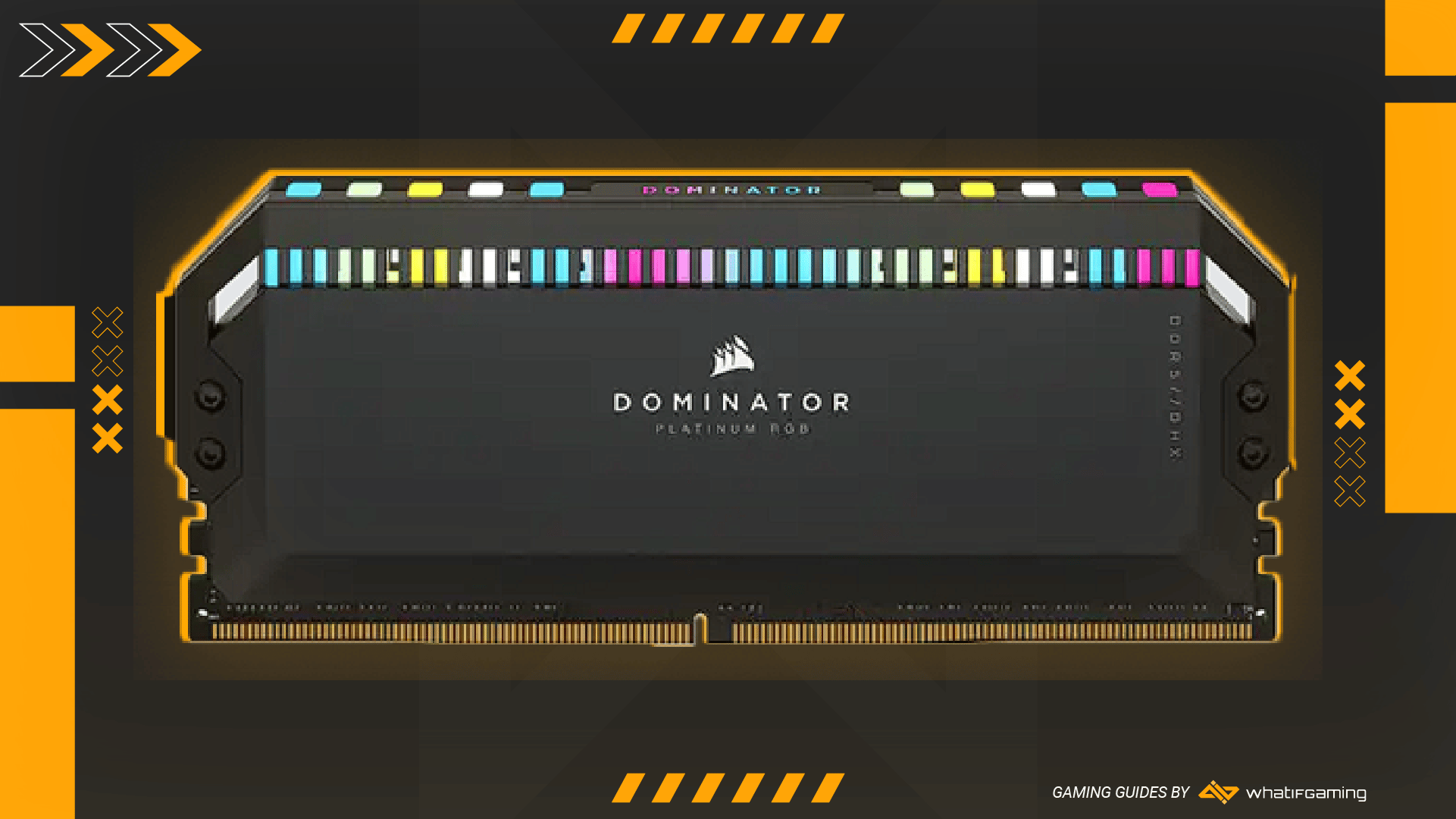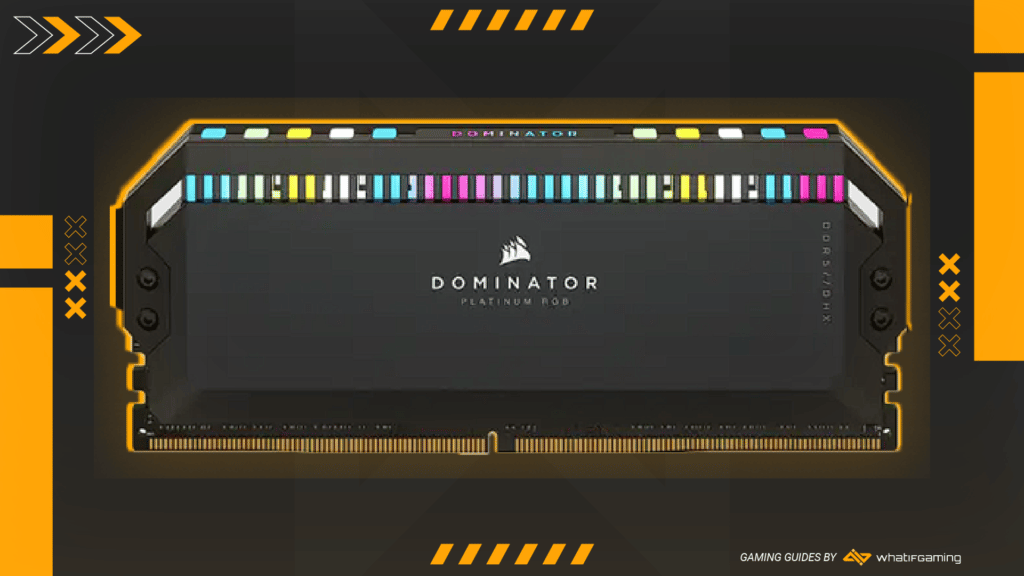 Corsair Dominator Platinum RGB DDR5
Type: DDR5 | Capacity: 32GB (2x16GB) | Clock speed: 5200MHz | CAS Latency: 36 | Die: Micron A | RGB: Yes
Pros:
Looks fantastic

Outstanding companion software

Unique RGB lighting

Not far behind leading kits despite weaker specs
Cons:
Very tall

Lighting only syncs with iCUE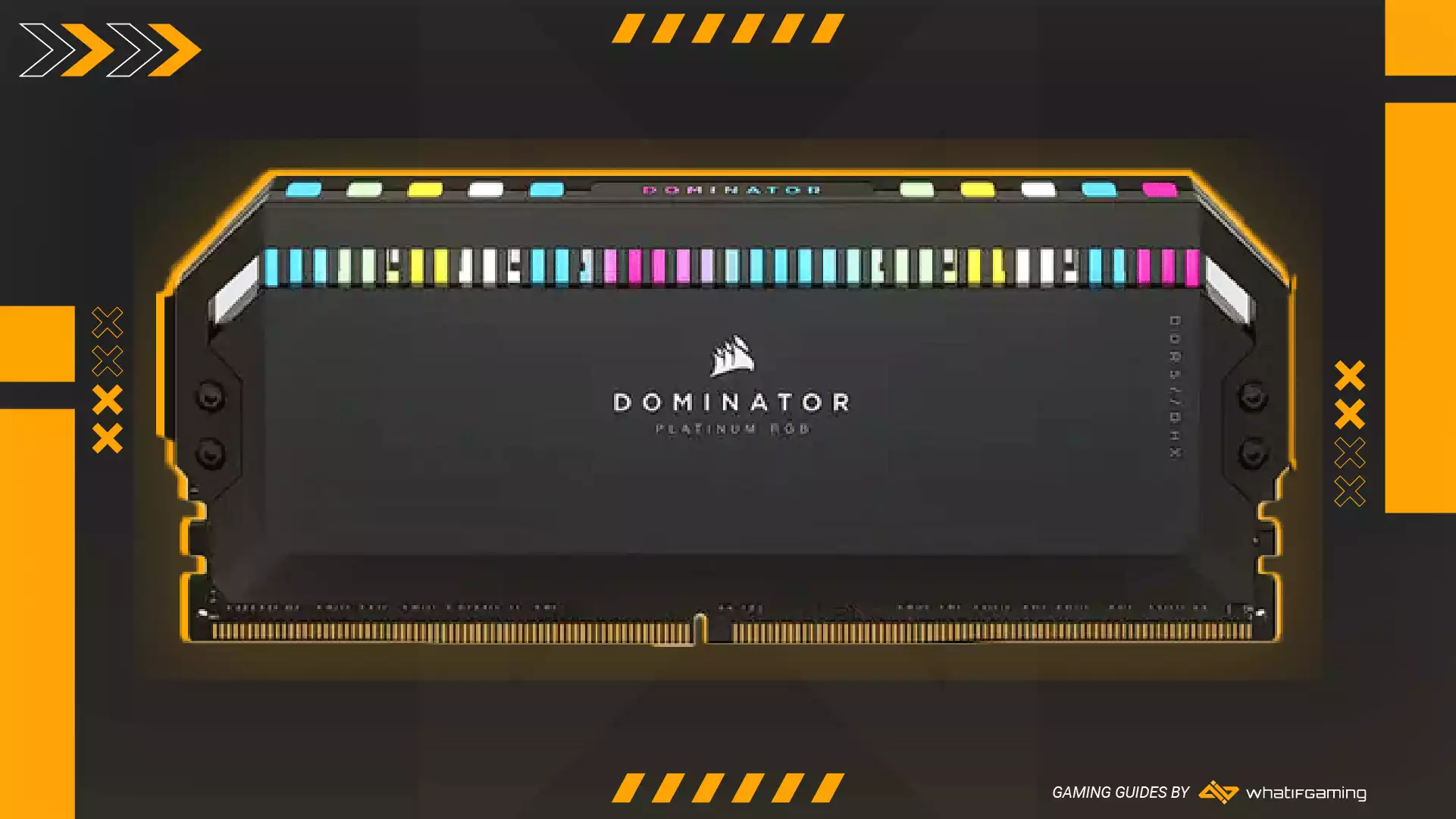 Corsair already swayed us with its sensible Vengeance memory, but it's also top dog if you're looking for RGB supremacy. The Dominator Platinum's newest version is as extravagant as its DDR4 forefathers. Corsair also takes advantage of the current DDR5 situation, choosing to go for lower specs to offer the kit at less ridiculous prices while keeping performance high.
Unlike the fully revamped Vengeance, the Dominator platinum remains as recognizable as ever. Only a few changes to branding separate it from the DDR4 version. Users unfamiliar with its appearance will likely find the tower-high heat spreader and unusual lighting configuration equal parts imposing and attractive.
Most RGB RAM sticks come with either eight or ten lights. This one has twelve Capellix LEDs instead. Specially made for Corsair, they're innovative in that less power is needed for them to shine more brightly than the competition. The vivid burst of color is best viewed in person, so see for yourself if you're on the fence.
iCUE is in charge of lighting adjustments, temperature monitoring, and profile switching. It's a shame that its comprehensive RGB options aren't compatible with built-in motherboard solutions. Chances are you've already picked up a Corsair peripheral or AIO, which will synchronize with the RAM flawlessly.
The Dominant RGB Memory
It's not uncommon for manufacturers to use different integrated circuits based on a memory's tier. The 5200MHz version we're covering here uses Micron A-die. It is cheaper to get a hold of than the SK Hynix M alternative you'll find in 6000+MHz versions of the Dominator Platinum.
The only drawback is that you're stuck at 5200MHz since overclocking yields inconsequential results while demanding more power.
As astute readers might have gathered by now, you're not losing much by going with this configuration. One could argue and be correct that it's too expensive for 5200MHz RAM, yet what other kit looks this good? Speedier Dominator Platinum variants exist and are priced accordingly.
G.Skill Flare X5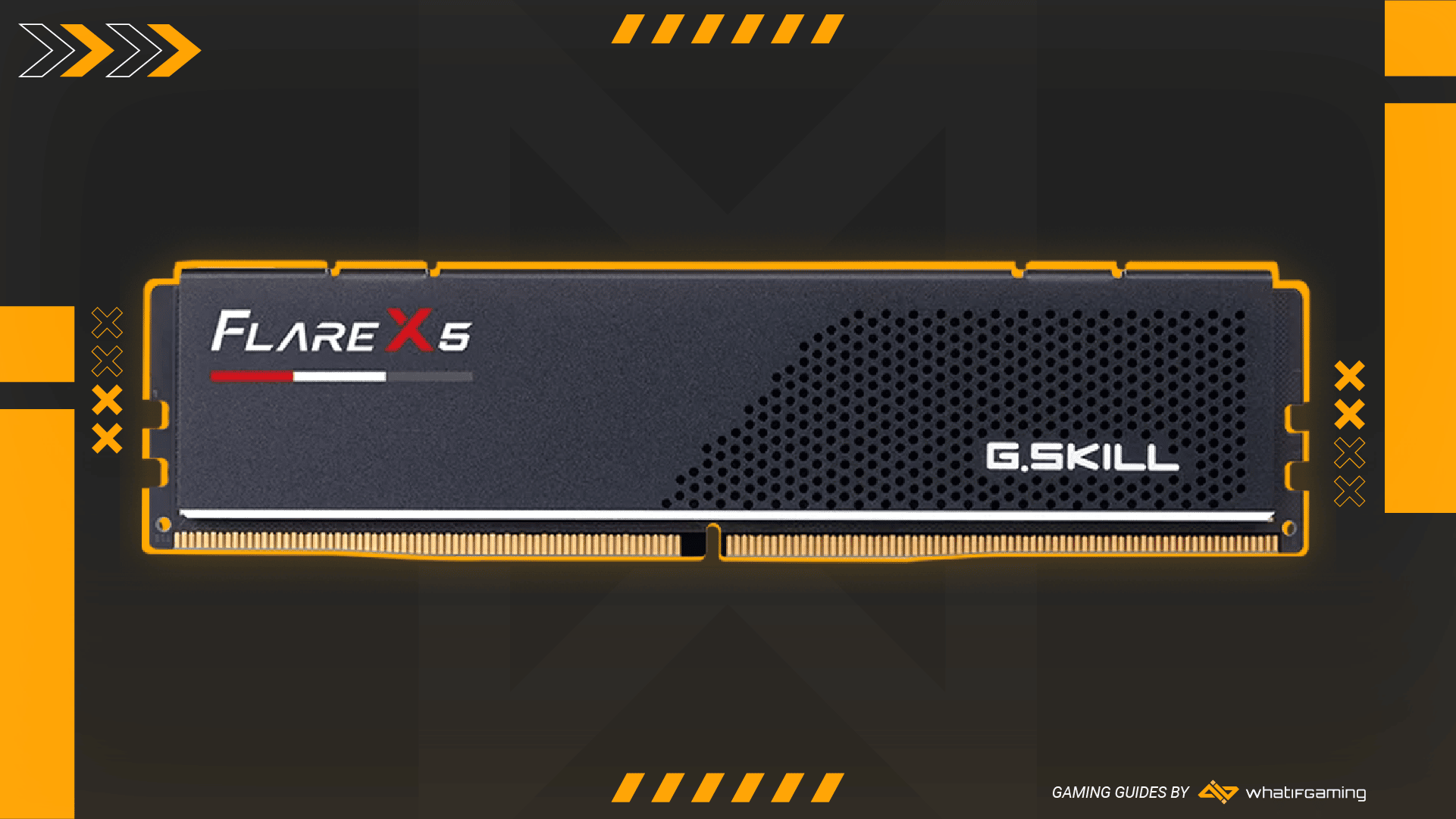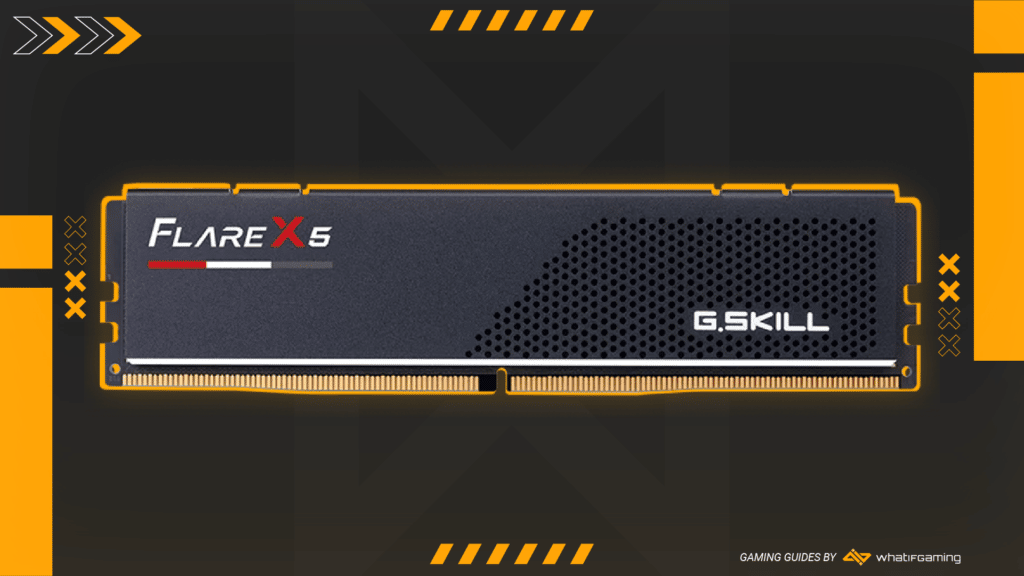 G.Skill Flare X5 Series
Type: DDR5 | Capacity: 32GB (2x16GB) | Clock speed: 6000MHz | CAS Latency: 30 | Die: Samsung B | RGB: Yes | Supports EXPO: Yes
Pros:
Good frequency and timings

Low price

Optimized for AM5

No height conflicts due to low profile
G.Skill's top RAM set this article in motion, so what better way to wind it down than with the company's budget option? The Flare X5 lacks the Z5 NEO's flash and fine-tuning. However, you can find it for almost $100 cheaper while not losing even a tenth of the performance. That will make it the best RAM for Ryzen 9 7900X in many users' books!
It's refreshing to see a short yet well-designed kit in a forest of tall heat spreaders. The X5 adopts a simple aesthetic with a matte-black spreader that has only a few cutouts on top. Numerous holes cover more than a third of each, ensuring that the internal circuitry doesn't heat up even in the stuffiest cases.
A Bargain Worth Pursuing
At just 33mm, the X5 will fit anywhere, so it's the best RAM if you're a proud SFF case owner! You can thank the absence of RGB for this and likely won't care about it if you're saving on the case too and going for one with opaque sides.
G.Skill didn't share the model's IC info on the official product page. Given its enticing price, we suspect it could be backed by Micron. In any case, the module can achieve a respectable 5600MHz with 36-36-36-89 timings. Only 1.2V is required to fuel the memory, making for slight savings on your power bill.
Stripping the X5 of all the bells & whistles seen on the competition has paid off. You can get it for less than one of the company's iconic Trident Z NEO DDR4 kits when they're not on sale. Best of all, you're not making any impactful performance sacrifices, whether your build's focus is on productivity or high-end gaming.