Specs:

Type: DDR5
Capacity: 32GB
Clock speed: 6000MHz
CAS Latency: 30

Specs:

Type: DDR5
Capacity: 32GB (2x16GB)
Clock speed: 64000MHz
CAS Latency: 40

Specs:

Type: DDR5
Capacity: 32GB (2x16GB)
Clock speed: 60000MHz
CAS Latency: 36

Specs:

Type: DDR5
Capacity: 32GB
Clock speed: 6000MHz
CAS Latency: 36

Specs:

Type: DDR5
Capacity: 32GB (2x16GB)
Clock speed: 6000MHz
CAS Latency: 36

Specs:

Type: DDR5
Capacity: 32GB
Clock speed: 5600MHz
CAS Latency: 36
The 7900X3D is the chip to get if you're a gamer first yet also have considerable productivity needs. It's comparable to the 7900X in heavy workload and matches the 7950X3D's gaming might at $100 less. You finally don't need to pay an arm and a leg for the best RAM for Ryzen 9 7900X3D, but which kit should you choose?
We're in the midst of the second DDR5 generation, and patient buyers are reaping the rewards. Not only does DDR5 RAM cost a fraction of what it did on release, but it's also better optimized. AMD stirred things up further by making its EXPO overclocking technology available to everyone. Our carefully-chosen memory favorites account for AMD's idiosyncrasies. Expect a great fit in whichever kit you like most.
G.Skill Trident Z5 NEO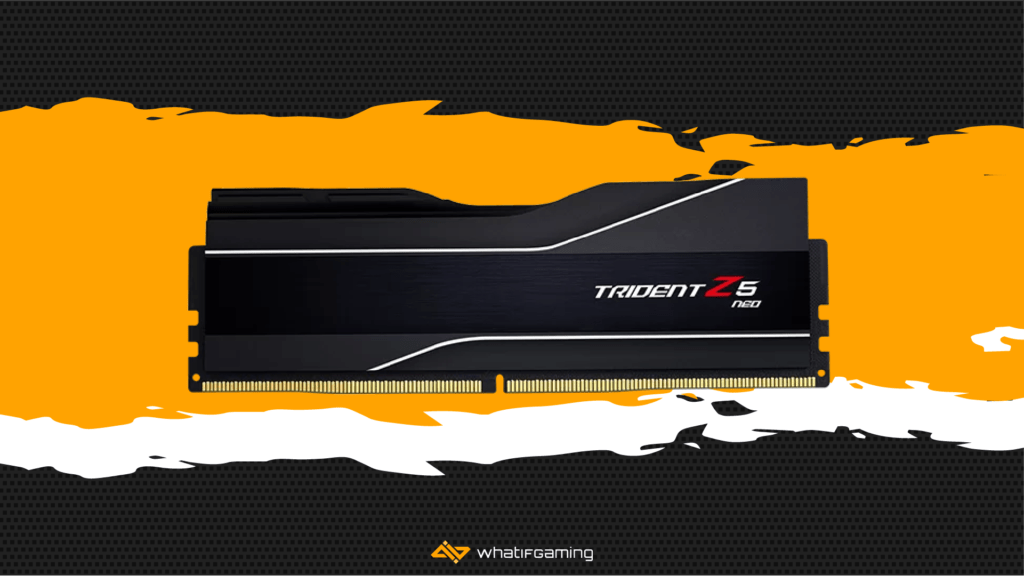 G.Skill Trident Z5 NEO
Capacity: 32GB (2x16GB) | Clock speed: 6000MHz | CAS Latency: 30 | Die: SK Hynix M | RGB: Yes | Supports EXPO: Yes
Pros:
Currently the best-optimized AMD memory

Exceptional ICs and out-of-the-box timings

Attractive look and RGB
AMD repeatedly states how 6000MHz memory is the optimum choice for its new CPUs. Logically, you'll want the most fine-tuned kit that runs at that frequency if you're looking for the best RAM for Ryzen 9 7900X. The latest Trident Z5 kit is tailor-made for Zen4. It's cheaper than some lesser competitors to boot, making our top choice easy.
The NEO is slightly different from the regular Z5 models that came out back when Intel had the DDR5 monopoly. Their frames are the same, so you're looking at 42mm high single-rank sticks with broad fins that flank the diffusers if you buy the RGB variant. Silver trim on the heat spreader and the small NEO lettering give this version its own identity.
DDR5 RAM has simultaneously been evolving in two directions. On the one hand, you can now get SK Hynix A-die kits with XMP profiles that catapult them as high as 8000MHz. Conversely, M-die variants like the one the NEO uses are starting to ship with much better timings. You'd have overpaid for CL40 less than a year ago; this CL30 version is priced reasonably in comparison.
While you could pair the NEO with a Raptor Lake chip, its tuning shines best on CPUs like the 7900X3D. The RAM won't impact its gaming performance much compared to other 6000MHz kits since the effects of timing increments reach only so far.
However, users who also rely on the processor's formidable multi-tasking capabilities will experience visible gains in Adobe's creative software or while encoding videos with Handbrake.
TEAMGROUP T-Force Delta RGB DDR5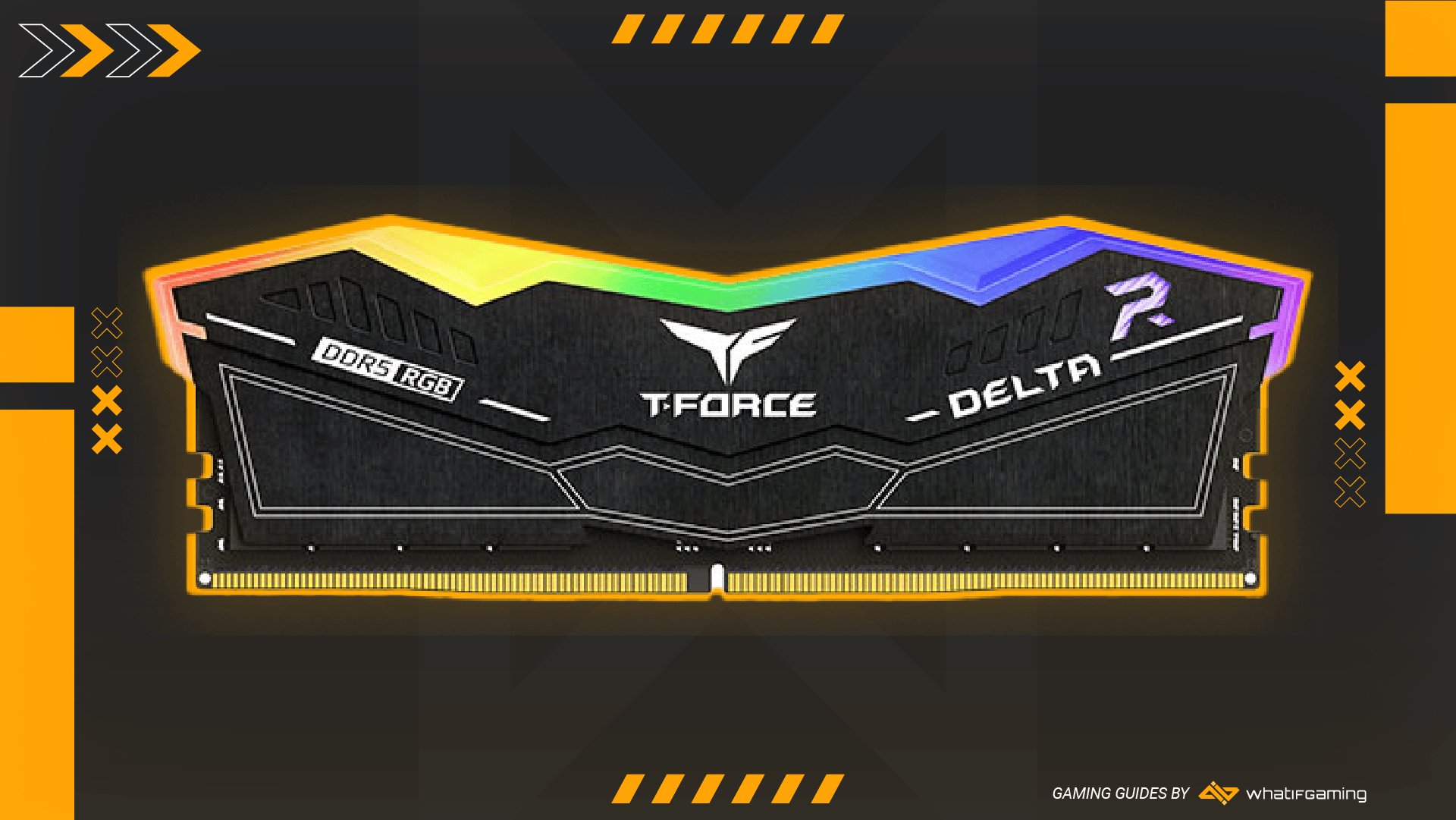 TEAMGROUP T-Force Delta DDR5
Type: DDR5 | Capacity: 32GB (2x16GB) | Clock speed: 6400MHz | CAS Latency: 40 | Die: SK Hynix M | RGB: Yes
Pros:
As capable as the Z5 while costing slightly less

Good overclocking potential

Unique aesthetic
Cons:
Might conflict with the largest air coolers
For knowledgeable users, 6000MHz RAM isn't the be-all & end-all of Zen4 memory. The most advanced motherboards can handle kits like the 6400MHz Delta RGB and eke a few more frames out of your system. The memory lacks EXPO, but XMP is still just as viable.
Gamers with an eye for the dramatic will love the Delta RGB's flamboyance. We're not fans of the text overuse on the heat spreaders, but their wing-inspired shape and the fact that there's a white version trump such nitpicks.
TEAMGROUP nailed the lighting. It's saturated but not too bright, and the diffuser spreads it over and around part of the heat spreader for a unique glow. You control the colors and effects through motherboard software. Keep in mind that the heat spreader adds height to the kit, so check that it doesn't conflict with your CPU cooler.
This kit came out shortly before AM5, so tailoring it to the new platform wasn't a priority. You can do so yourself by bringing the FLCK in sync with its 6400MHz for optimum gains. TEAMGROUP also used M-die. There's still around 0.1V of headroom for tinkering, which you should leverage to get the timings down from CL40 to a faster CL36.
Bringing out the best in this RAM results in performance on par and sometimes even better than our winner's. A handful of games, like the recent Far Cry titles, respond better to higher frequencies than lower timings. Expect a performance bump compared to tight 6000MHz kits in that case. The differences are minimal, but some users will still find them reason enough to invest in this kit.
G.Skill Flare X5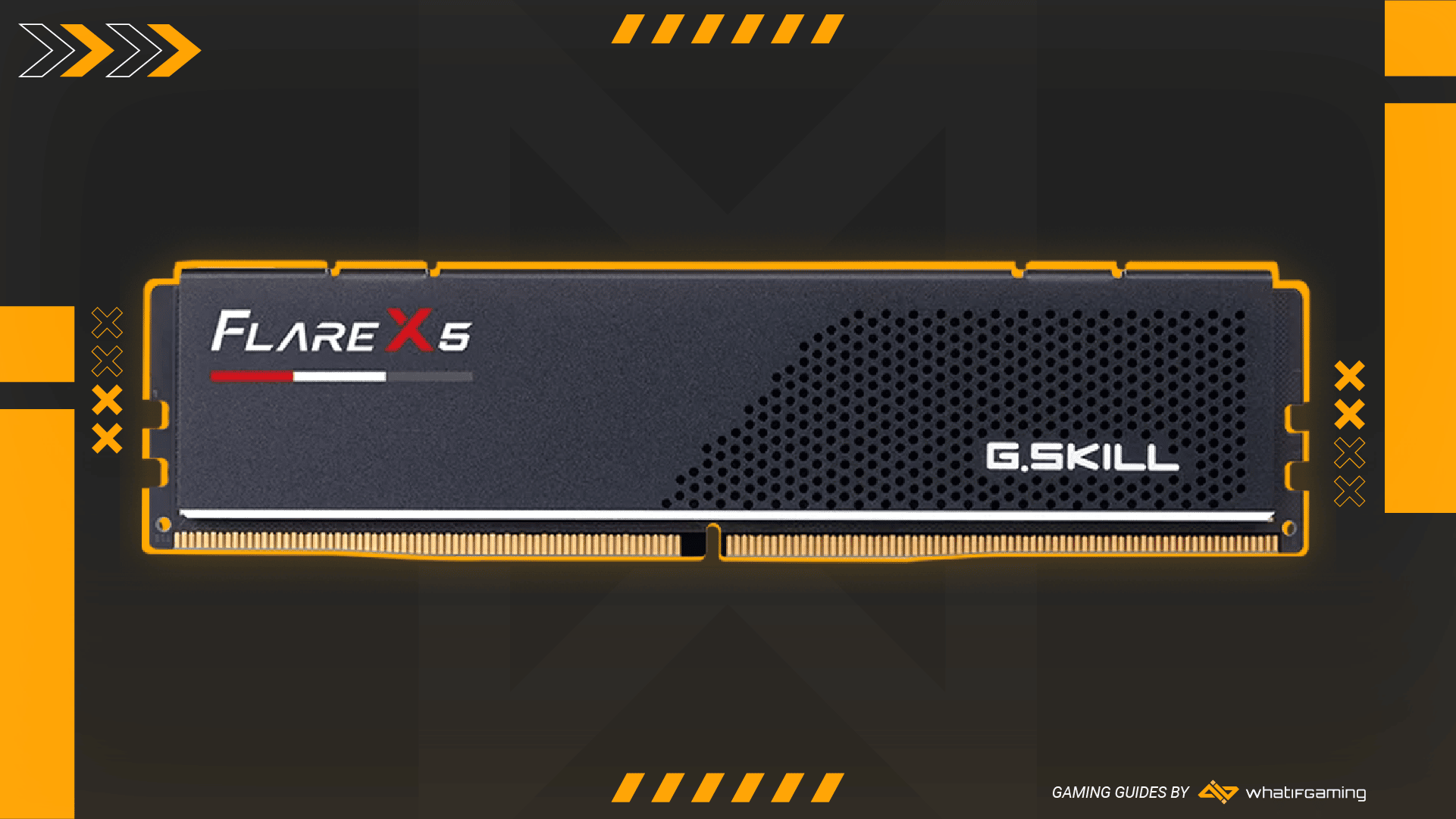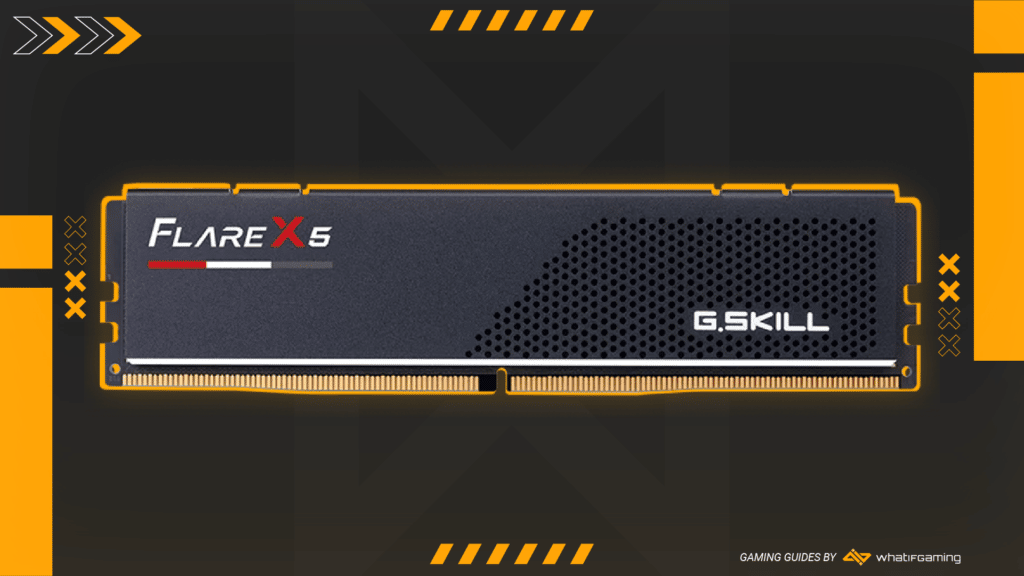 G.Skill Flare X5 6000MHz CL36
Capacity: 32GB (2x16GB) | Clock speed: 6000MHz | CAS Latency: 36 | Die: SK Hynix M | RGB: No | Supports EXPO: Yes
Pros:
Exceptional value for the money

Can reach tighter timings with manual tinkering

Low profile ensures 100% cooler compatibility
DDR5 RAM is finally in a good place price-wise, and G.Skill's other AMD-centric kit is proof! Contrary to its name, the Flare X5 isn't flashy. However, it's a modest step down from our winner, yet you can find the Flare X5 for less than $150. Sales bring its price down even lower, making this the best RAM for Ryzen 9 7900X3D if you're after an unbeatable bargain.
Readers familiar with the Ripjaws S5 series will note the family resemblance. Only the name is different since both kits have low profiles and black heat spreaders. Some decorative perforations make them less dull, but you won't see those once the memory is installed on the motherboard anyway. Branding prevents the Flare X5 from achieving complete stealth, but it's close.
SK Hynix is the second DDR5 wave's big winner. M-die is present even in kits as affordable as this one now, while A-die promises record-breaking stats. Only Intel has the hardware to support these for now, so we're glad that development is progressing in two ways.
The Flare X5 is an excellent example of shoring up the low end. 6000MHz CL36 would have been cutting-edge and frightfully expensive a year ago. Now it's the ideal memory for most AM5 adopters.
The best thing about the X5 is how little you're losing over the NEO while paying 30% less. Yes, there's no RGB. That's the only shortcoming for adventurous users who can tinker with the timings to get NEO-like results. If you don't want to bother, the losses compared to our winner are not worth discussing.
Corsair Dominator Platinum RGB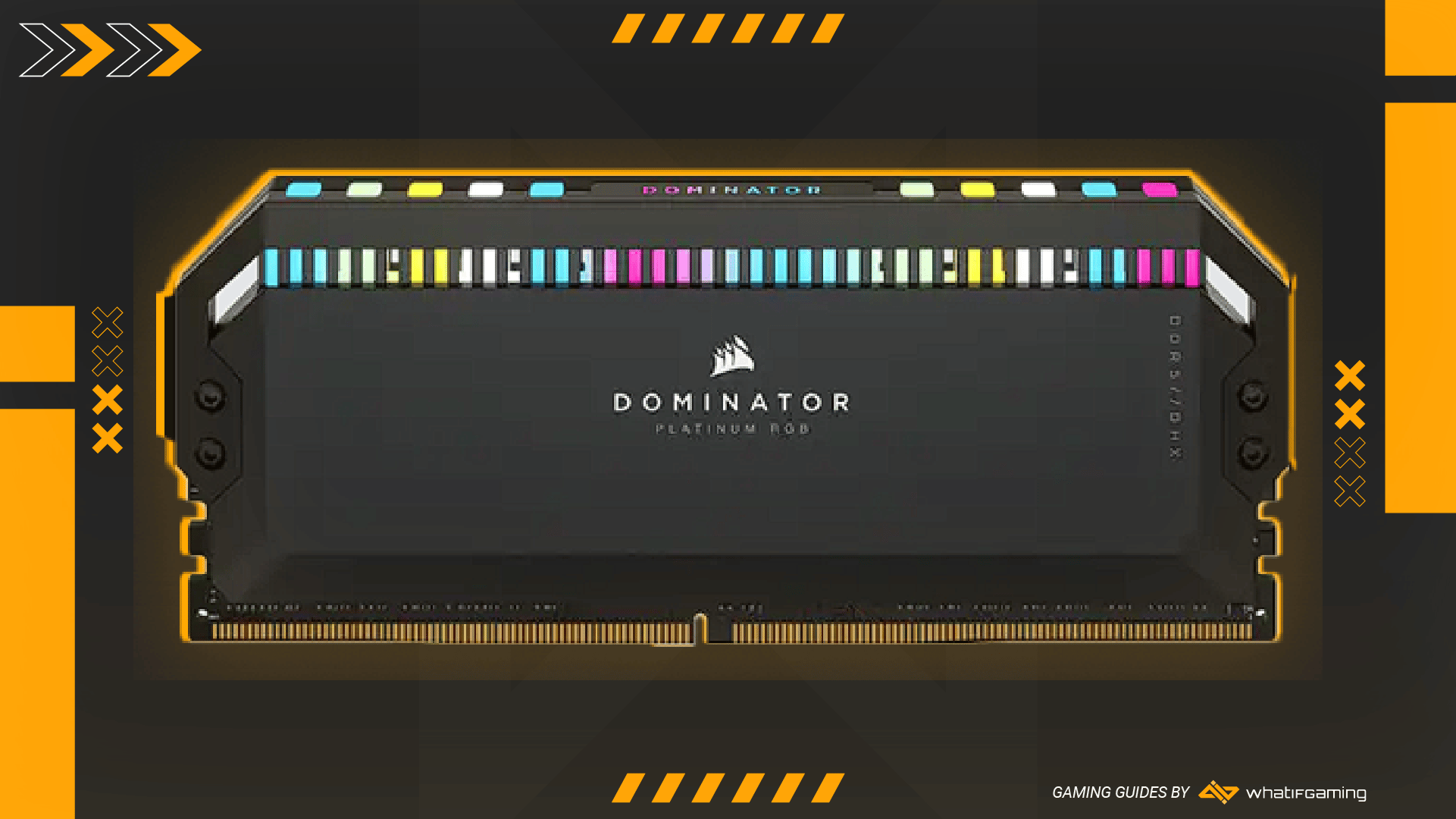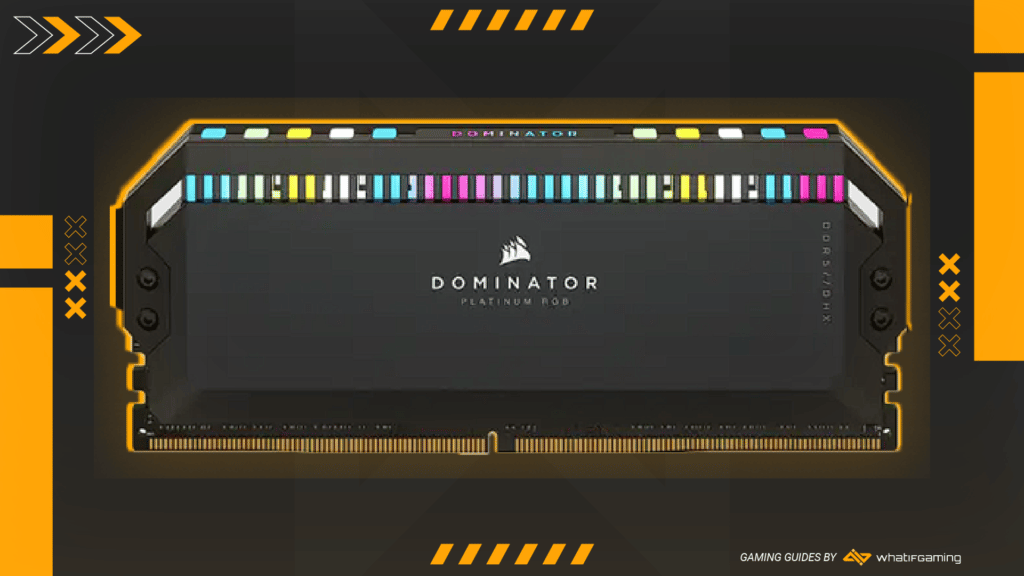 Corsair Dominator Platinum RGB DDR5 6000MHz CL36
Capacity: 32GB (2x16GB) | Clock speed: 6000MHz | CAS Latency: 36 | Die: SK Hynix M | RGB: Yes | Supports EXPO: Yes
Pros:
Comes with the best lighting available

iCUE is intuitive and offers genuine value beyond RGB control

Highly optimized for AMD
Cons:
Expensive due to the premium RGB tax

May conflict with some coolers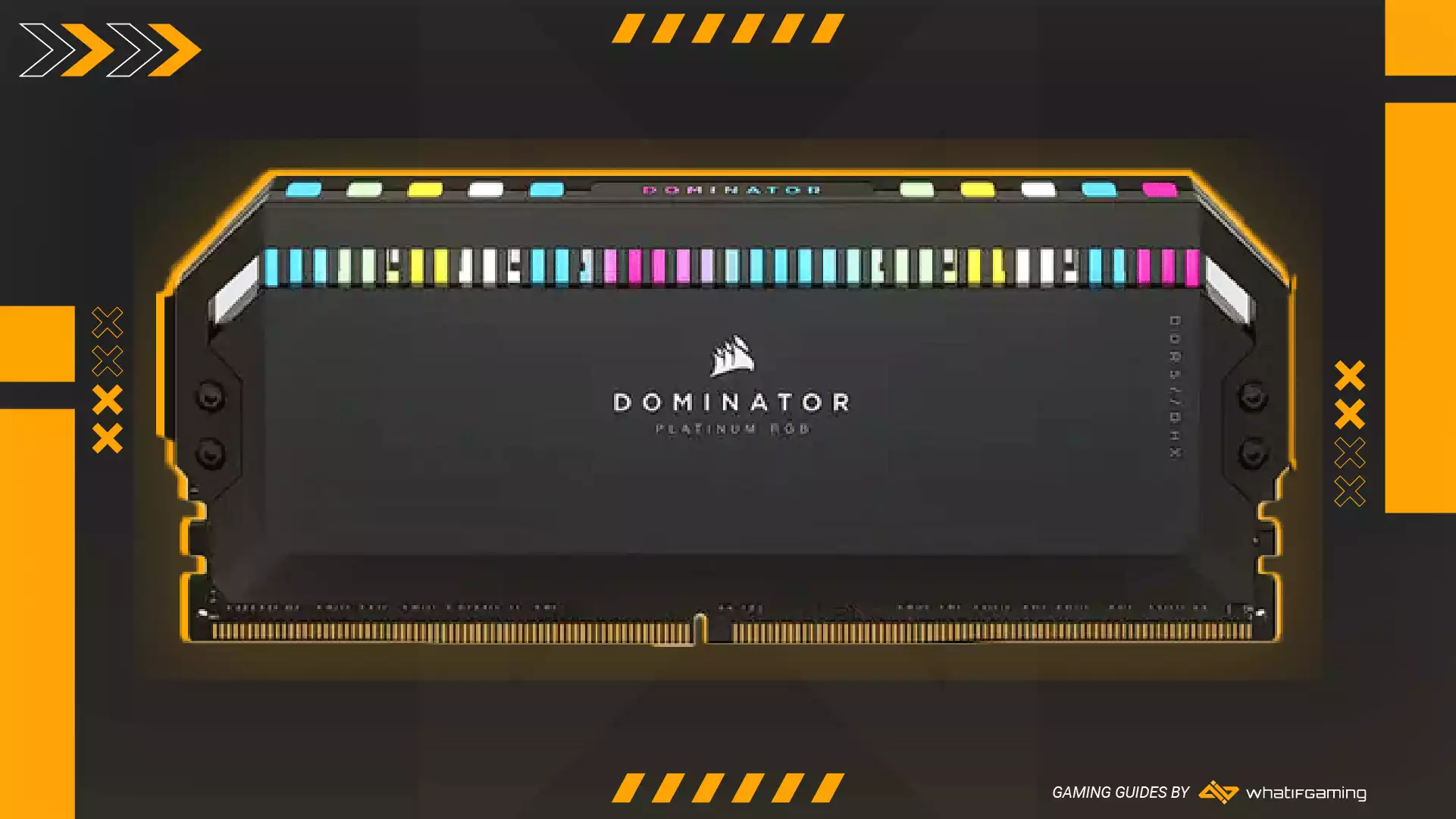 While they'll perform about the same, the Flare X5 and our next recommendation are worlds apart in every other metric. Corsair's Dominator Platinum is the flashiest RAM in existence, and its unique lighting carries a premium price. Still, gamers who want the ultimate bling wouldn't be caught dead with anything else.
Dominator Platinum RAM is all about presentation. Its imposing 56mm tall heatsink stands out even before you remove the packaging. It has a smooth anodized aluminum finish and is available in white as well. Its exceptional height means you should check for compatibility first if you're going for high-end air cooling.
Corsair justifies the Dominator's price premium with two features – Capellix lighting and iCUE. It's the only manufacturer to use Capellix lights, which occupy only around 8% of a standard LED's volume while boasting better efficiency and brightness. Twelve take up space inside small squares atop the heat spreader for greater effect.
Capellix doesn't work with regular motherboard LED syncing, forcing you to use iCUE. That's hardly a chore since iCUE is as straightforward as it is fun. The software acts as a hub for all supported Corsair products, so using it makes sense if you're building a themed PC.
There's little under the Dominator's hood we haven't discussed before. Its single-rank design packs 2x16GB of memory with M-die integrated circuits. The stats are identical to the Flare X5's, so expect the same kind of performance and potential to hit even lower timings if you put in the time.
Kingston Fury Beast RGB DDR5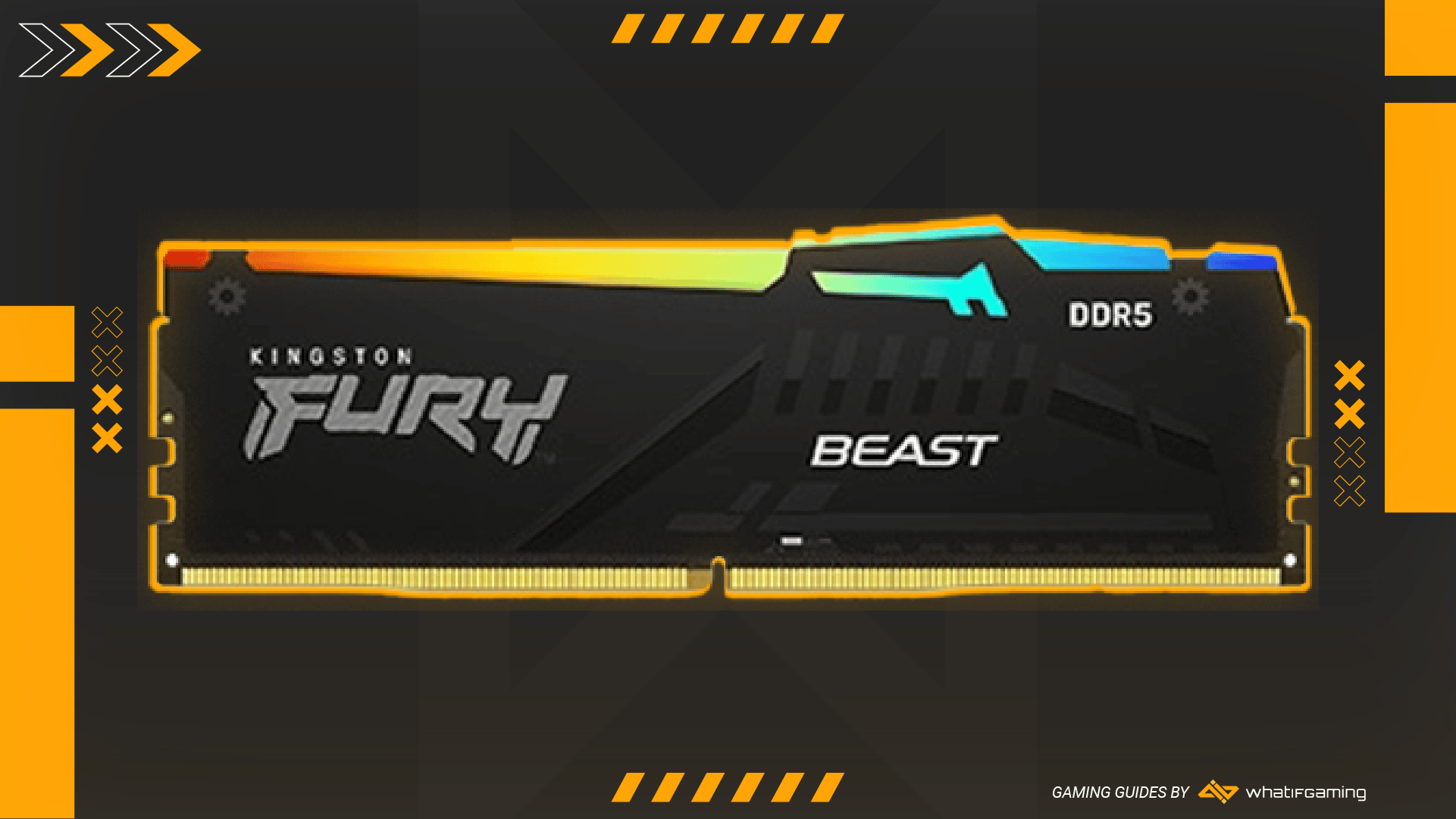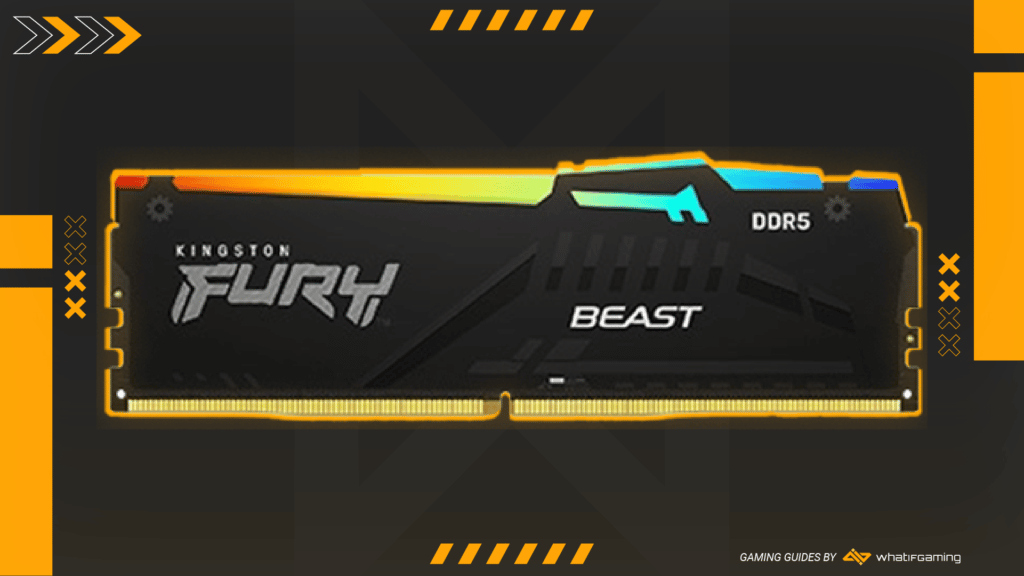 Kingston Fury Beast RGB DDR5
Type: DDR5 | Capacity: 32GB (2x16GB) | Clock speed: 6000MHz | CAS Latency: 36 | Die: SK Hynix M | RGB: Yes | Supports EXPO: Yes
Pros:
Comes with both EXPO and XMP

Some room for tinkering

Attractive RGB glow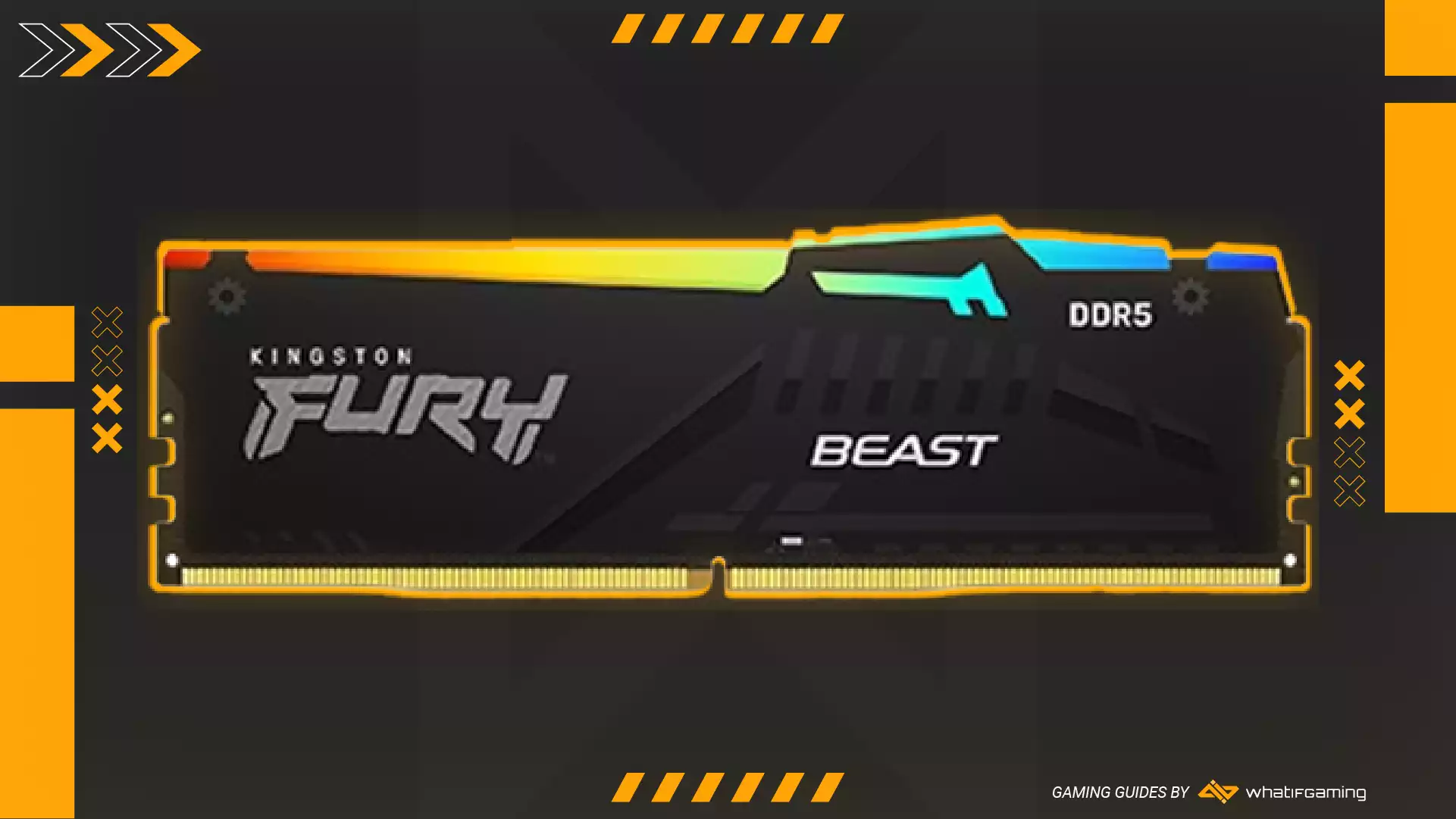 Zen4 might still be in the early adopter stage, but AMD was smart to release it after DDR5 has had some time to mature. It's given manufacturers like Kingston time to create better-binned versions of their trailblazing kits.
The Fury Beast RGB up next is such a model. It's not the absolute best RAM for Ryzen 9 7900X3D by any metric. However, it's reasonably priced, fun to look at, and fast enough to contend with our other 6000MHz suggestions.
Kingston's design efforts have paid off, as the Fury Beast RGB looks ready to pounce! Its black heat spreader is full of brands and decorative embossing, which some users might find busy. Its top part also slants downwards slightly, exposing more of the heat spreader in the center. Neither the design nor the spreader adds much height, so CPU cooler compatibility is excellent.
Two sets of lights reside on the edges, leaving the middle empty for better color mixing & smoother-looking transitions. The diffuser shows concentrated points of light atop each LED that aren't quite powerful enough to be labeled hot spots. Synchronization with mainstream motherboards and their software works without a hitch.
The Fury Beast RGB cements 6000MHz CL 36 as AM5's current value target. It's priced between the Flare X and Dominator platinum, letting you savor some of that RGB goodness without bleeding you dry.
There's not much to say about performance since all these kits are binned so similarly. AIDA64, Sandra, or Cinebench may pick up on subtle differences, and their scores will reflect this. You'd be hard-pressed to notice whether compressing files, playing games, or creating content, though.
Corsair Vengeance RGB DDR5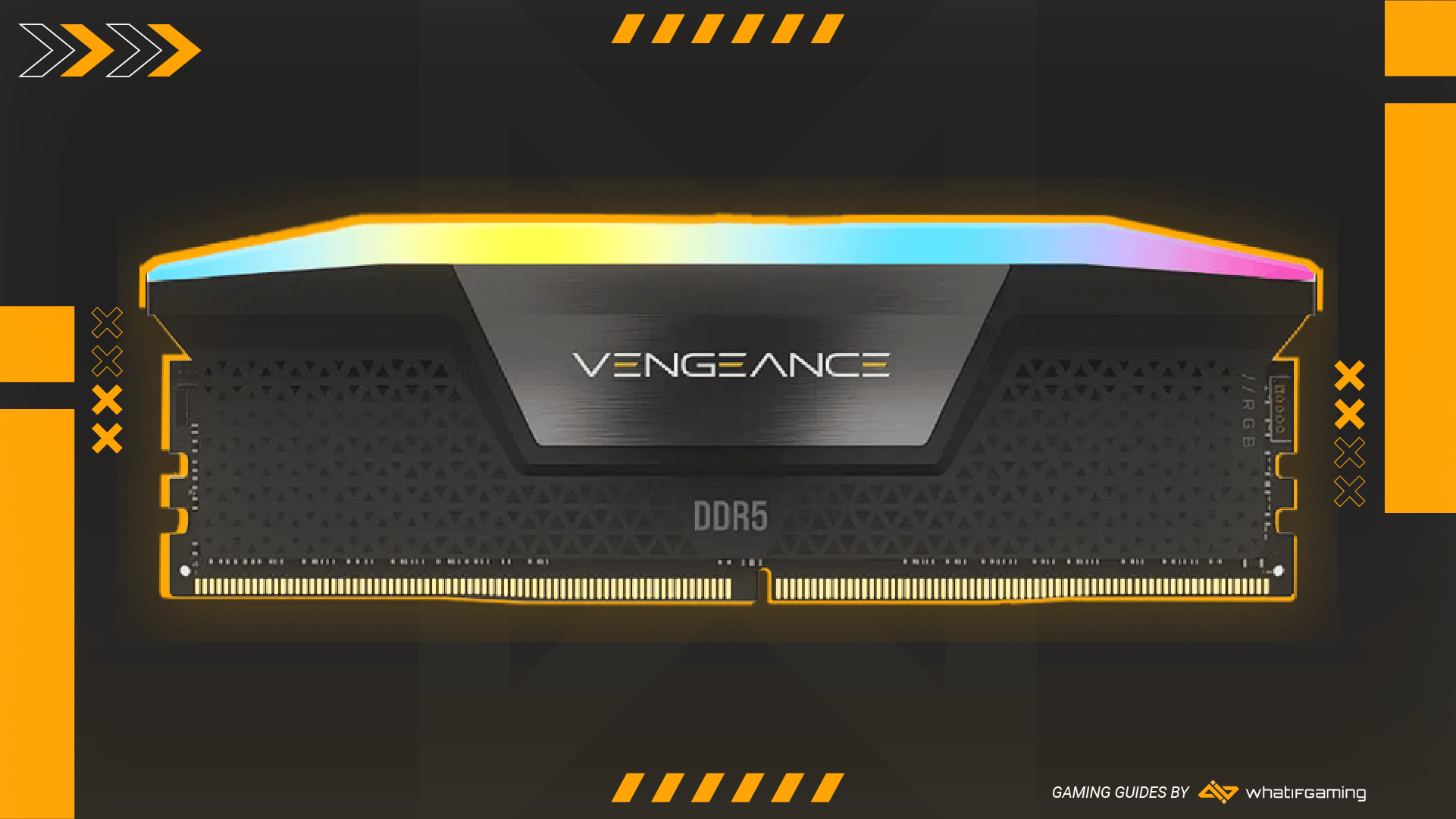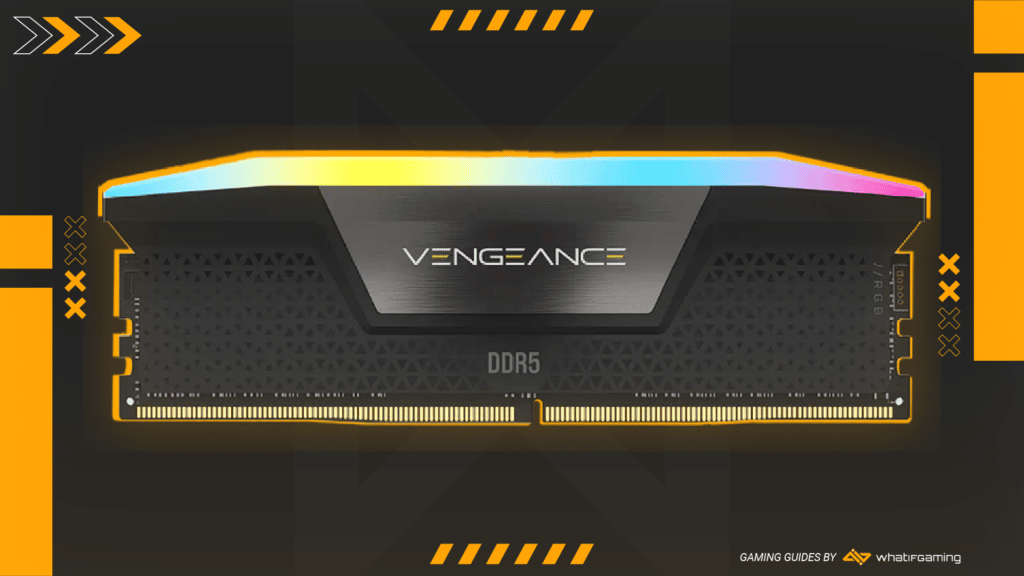 Corsair Vengeance RGB DDR5
Capacity: 32GB (2x16GB) | Clock speed: 5600MHz | CAS Latency: 36 | Die: Samsung B | RGB: Yes | Supports EXPO: Yes
Pros:
Excellent value for the money

Good-looking RGB backed by iCUE

Some OC headroom
Cons:
Might conflict with CPU air coolers

performance trails 6000MHz competition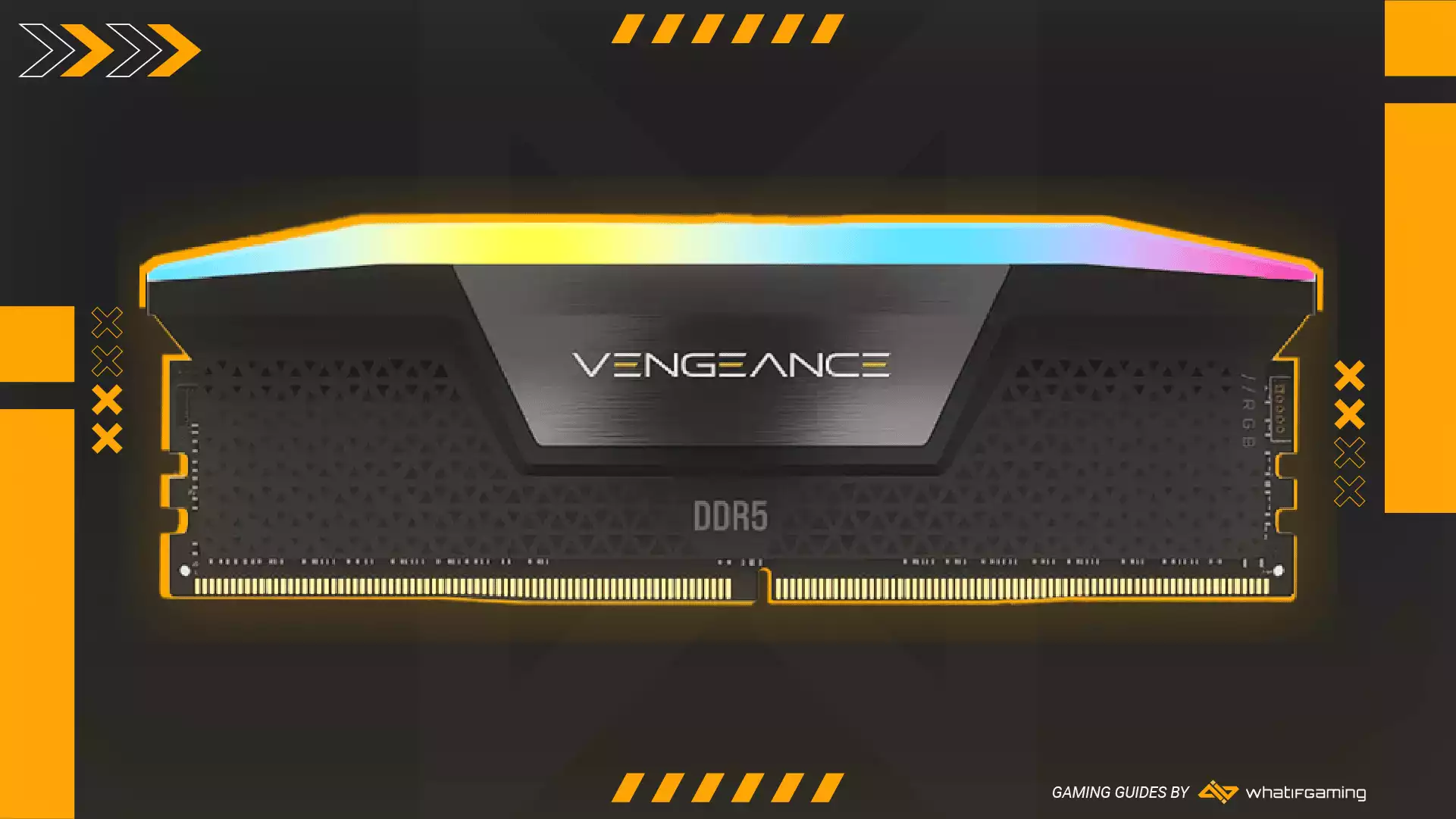 Our final kit is tailor-made for anyone who wants some of Corsair's lighting magic without paying extra for Capellix. You're slightly losing real-world performance while keeping access to iCUE's full functionality. Ditch the RGB, and you'll get an even less expensive low-profile alternative perfect for riding out the first AM5 motherboard generation.
Corsair basically slapped the DDR4 Dominator's shell onto newer memory and called it a day. Conversely, the Vengeance got a more substantial makeover.
Its top is slightly curvy now, and the logo in the middle is now inset and surrounded by brushed aluminum. The DDR4 version's triangles make a comeback. This time, they're accents on the heat spreader rather than holes near the diffuser.
The height difference between plain and RGB memory kit versions is usually small. Vengeance RAM is exceptional in that the ordinary version fits low-profile criteria. The RGB variant is as tall as the Dominator Platinum.
Other than Capellix's brilliance, you're losing nothing in the way of RGB sophistication by going with Vengeance RAM. iCUE works equally well with its ten traditional LEDs. Moreover, iCUE provides real-time data for the memory's temperature and frequency. These are useful for monitoring OC attempts and determining the effectiveness of your case's cooling setup.
This is the only 7900X3D RAM on our list with stock EXPO performance that lags behind the rest. Stepping out of line with AMD's guidelines impacts performance more than on Intel systems.
We're talking about a few frames less and a few seconds more to complete some tasks at worst, but some users will still mind. They're welcome to try for 6000MHz themselves since the Vengeance is accommodating.