Specs:

Type: DDR5
Capacity: 32GB
Clock speed: 6000MHz
CAS Latency: 30

Specs:

Type: DDR5
Capacity: 32GB (2x16GB)
Clock speed: 64000MHz
CAS Latency: 40

Specs:

Type: DDR5
Capacity: 32GB
Clock speed: 6000MHz
CAS Latency: 40

Specs:

Type: DDR5
Capacity: 32GB
Clock speed: 6000MHz
CAS Latency: 36

Specs:

Type: DDR5
Capacity: 32GB
Clock speed: 6000MHz
CAS Latency: 36

Specs:

Type: DDR5
Capacity: 32GB
Clock speed: 5600MHz
CAS Latency: 36
AMD's freshly-minted top-end CPU combines the X's productivity chops with the overwhelming benefits 3D cache brings for gaming. What part does memory play in this? Should you be paying top dollar for the best RAM for Ryzen 9 7950X3D in the first place?
DDR5 exclusivity is finally starting to become a non-issue for Zen4. The kits that have been coming out recently are cheaper and achieve impressive timings. Manufacturers have also stepped up their EXPO game, offering AMD-centric memory as a well-oiled cog in Zen's gaming grand design.
Which frequency and timings should you go for? Does not having EXPO hurt performance? We accounted for these questions and more while thoroughly researching available DDR5 memory. The following six kits are what we believe you should be buying to achieve greatness whatever you use the 7950X3D for.
G.Skill Trident Z5 NEO RGB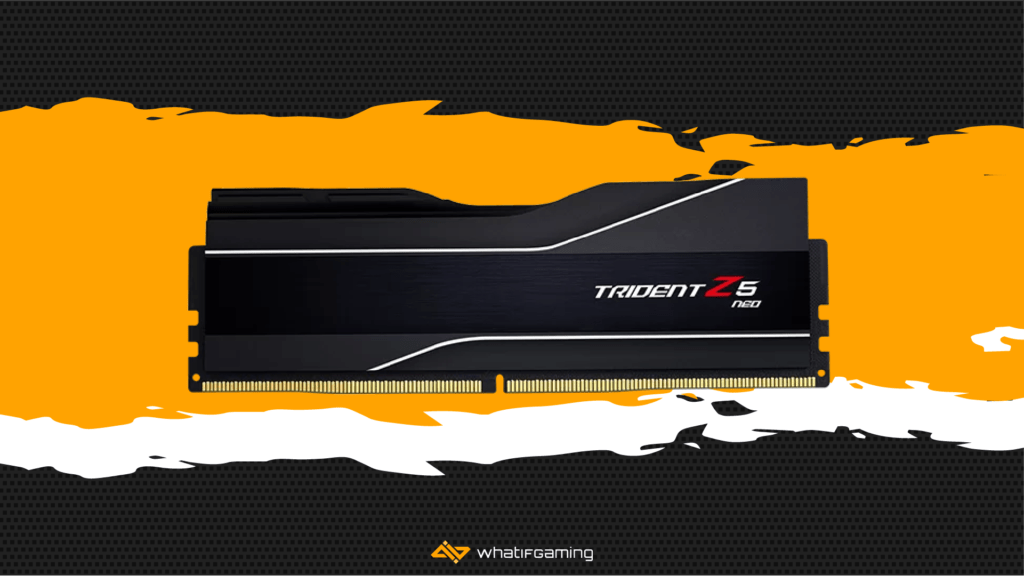 G.Skill Trident Z5 NEO
Capacity: 32GB (2x16GB) | Clock speed: 6000MHz | CAS Latency: 30 | Die: SK Hynix M | RGB: Yes | Supports EXPO: Yes
Pros:
Currently the best-optimized AMD memory

Exceptional ICs and out-of-the-box timings

Attractive look and RGB
Ever since its debut on Alder Lake, the Z5 has been one of the most highly-regarded DDR5 kits in existence. We've recommended various versions before. Now, there's one tailor-made for AMD you shouldn't resist if you want the absolute best performance AM5 currently allows for.
The NEO variant is almost identical to the ordinary Z5's dark version. You can tell them apart by the NEO's silver trim and slightly different name. The 42mm height and excellent RGB diffuser remain. So does effortless effect configuration, either through the Lighting Control software or your mobo's associated feature.
The NEO is a 32GB kit of single-rank RAM with highly-regarded SK Hynix M-die. SK Hynix has been busily developing ICs that can boost to much higher clocks. That's not relevant for Zen4 due to its 6000MHz sweet spot. M-die has had more time in the oven, allowing for some of the tightest timings we've seen on factory-calibrated DDR5 to date.
It seems that achieving the magic 6000MHz mark is the main factor in determining AMD RAM's gaming performance. Tighter timings certainly help, but these affect productivity more than expected framerates. Since the 7950X3D approaches complex computational tasks and gaming with equal potency, paying a little extra for the oomph better timings bring makes for the most balanced experience.
Even though it occupies first place in many tests and on our list, less expensive competitors are hot on the NEO's heels. For example, the 6000MHz CL34 version of the Z5 we've praised countless times is equally viable if you can find it for cheaper.
TEAMGROUP T-Force Delta RGB DDR5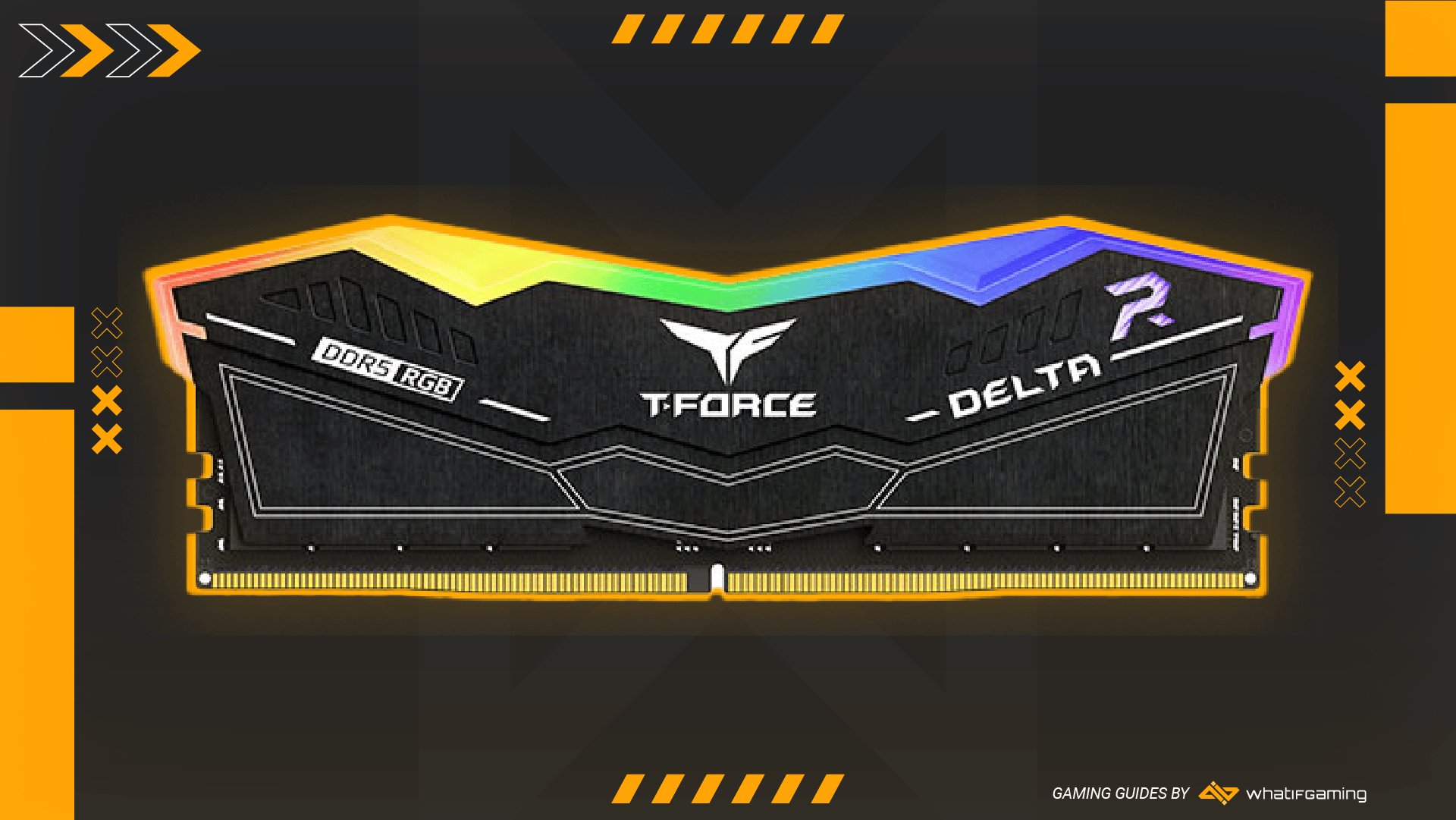 TEAMGROUP T-Force Delta DDR5
Type: DDR5 | Capacity: 32GB (2x16GB) | Clock speed: 6400MHz | CAS Latency: 40 | Die: SK Hynix M | RGB: Yes
Pros:
As capable as the Z5 while costing slightly less

Good overclocking potential

Unique aesthetic
Cons:
Might conflict with the largest air coolers
6000MHz might be the standard, but that doesn't mean a handful of high-end boards can't go faster! TEAMGROUP's kit banks on that! It provides 400MHz more out of the box for a slight edge in applications sensitive to frequency increases. It's not EXPO-certified, but that's no reason for you to dismiss the RAM's current performance and futureproofing potential.
The Delta RGB is among the more elaborate designs on our list. Inspired by flight, it has an unconventional heat spreader that expands to the PCB's sides, allowing the diffuser to do the same. Both white and black versions exist. The former is a bit more aesthetically pleasing since it doesn't have as many contrasting accents.
We like how TEAMGROUP went about the Delta's lighting. The extended diffuser allows for a larger lit-up area than on most other DDR5 kits. It's also rather opaque, causing the individual lights to become lost in a blur. This softer glow won't prove as distracting at night as flashier altiernatives.
This is the second in a long line of SK Hynix M-die kits for the 7950X3D. The single-rank RAM's XMP profile is highly binned for the die, starting at 6400MHz. The accompanying latency is a low CL40, which puts the stock profile on par with a 6000MHz CL 36 alternative.
That's not all M-die has to give, though. Some patient tinkering will reward you with lower timings at no cost to frequency. You'll need to up the voltage from 1.35 to 1.4 or 1.45V, though. It doesn't make sense to increase the frequency on first-generation AMD boards, but upgrading your motherboard in the future will let you add 400MHz on top of stock.
Silicon Power Zenith RGB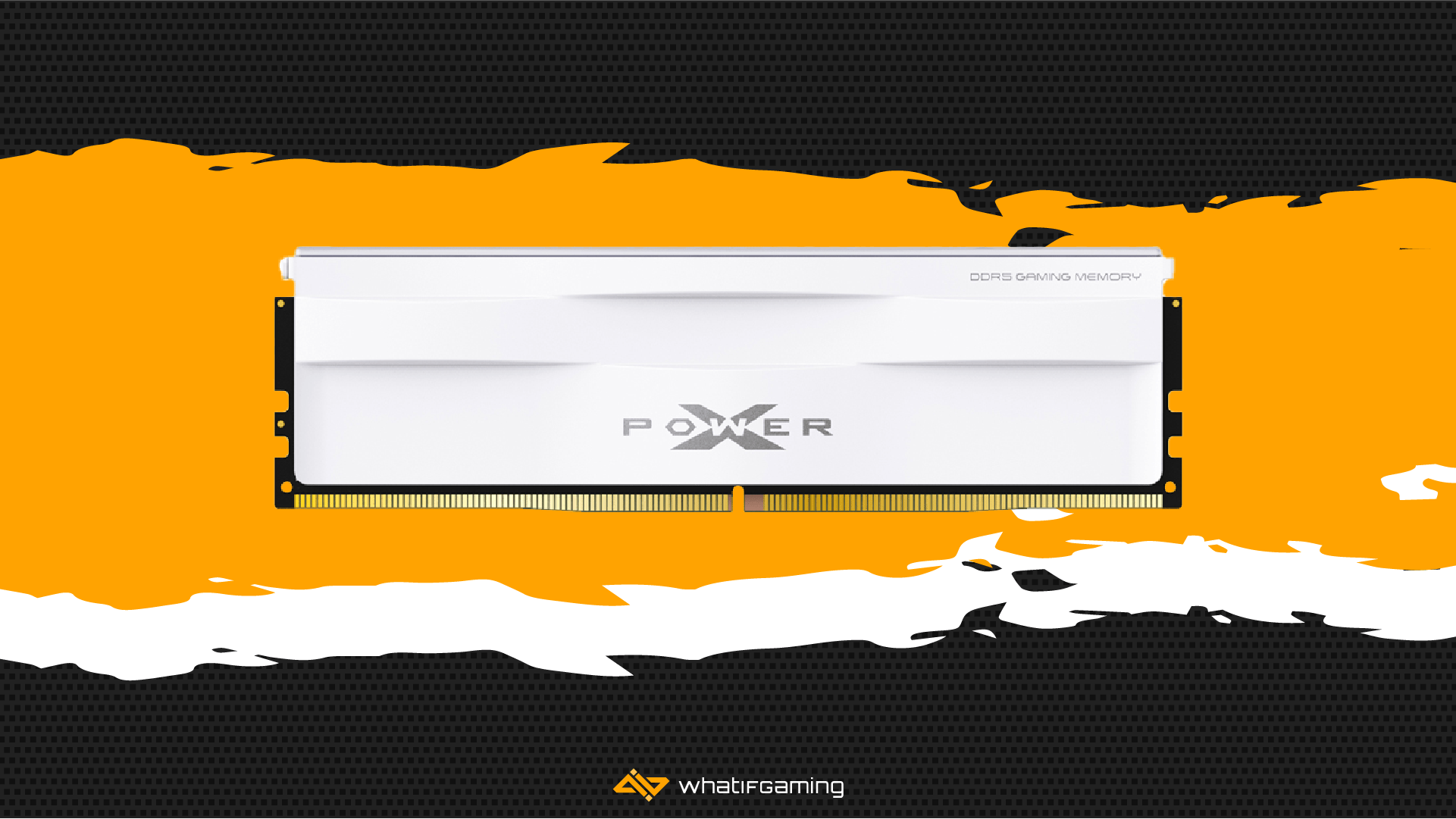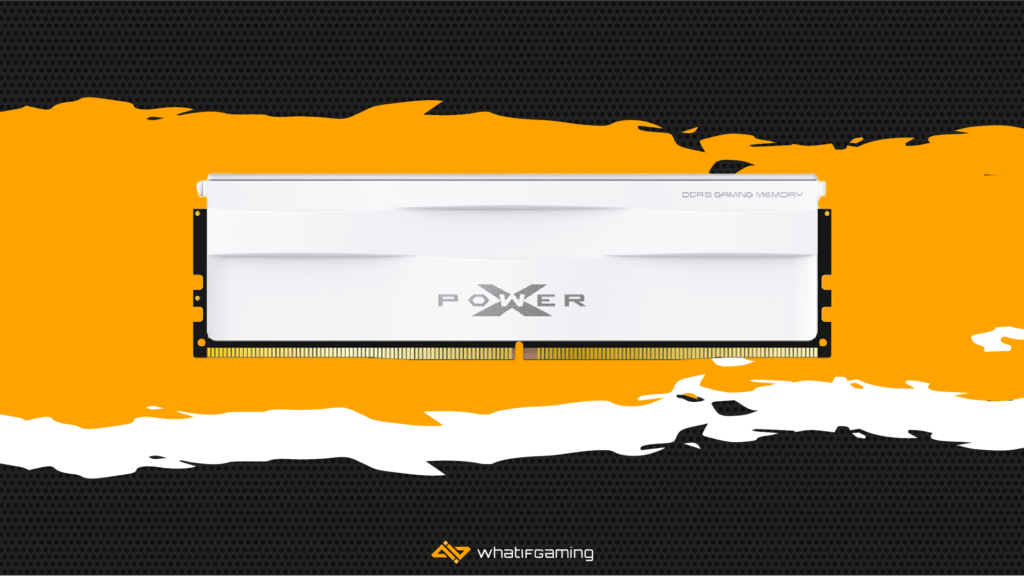 Silicon Power Zenith RGB
Type: DDR5 | Capacity: 32GB (2x16GB) | Clock speed: 6000MHz | CAS Latency: 40 | Die: SK Hynix M | RGB: Yes
Pros:
Excellent value for the money

Plenty of room to tinker with frequencies and timings

Low profile for RGB RAM
Cons:
Gets hot when overclocked

RGB diffusion could be better
The second generation of DDR5 brings significant frequency jumps with tighter timings. It also means new kits with first-gen specs aren't as prohibitively expensive as before. The Zenith RGB is a finely tuned yet dirt-cheap kit, in DDR5 terms at least. If you want the best RAM for Ryzen 5 7950X3D and care more about the 25% lower price than 1% better results, it is the answer.
Silicon Power's RAM differs little from the DDR4 version yet stands out due to its unique heat spreader design. It's not as elaborate as the Delta's or the Fury Beast's. Still, a wave-like middle bar gives you something to hold onto while imparting the design with some pep.
At 39mm, this is one of the shortest RGB kits in existence and unlikely to conflict with any cooler, not that you'd want anything other than an AIO to cool the 7950X3D.
The Zenith is the cheapest decent DDR5 RAM we've encountered and still offers RGB. Its implementation is hit-and-miss, though. The middle is wider than the edges, so the shape the lights make when several sticks are side by side is fun. The diffuser doesn't do its job well, so bright spots are likely. Controlling the colors and effects is a cinch since the memory is compatible with the big four's integrated motherboard RGB control.
We won't waste more space on praising M-die's virtues but note with satisfaction how it's present even on a kit this cheap. The CL is 40, but 33% slower timing than our winner's plays a more minor part than it would on DDR4 memory.
Synthetic testing suites like AIDA64 and Cinebench will pick up on the difference immediately and give the Zenith a lower score. Luckily, AMD cares more about frequency than tight timings, so expect the losses in games and most applications to be either non-existent or dismissively small.
Corsair Dominator Platinum RGB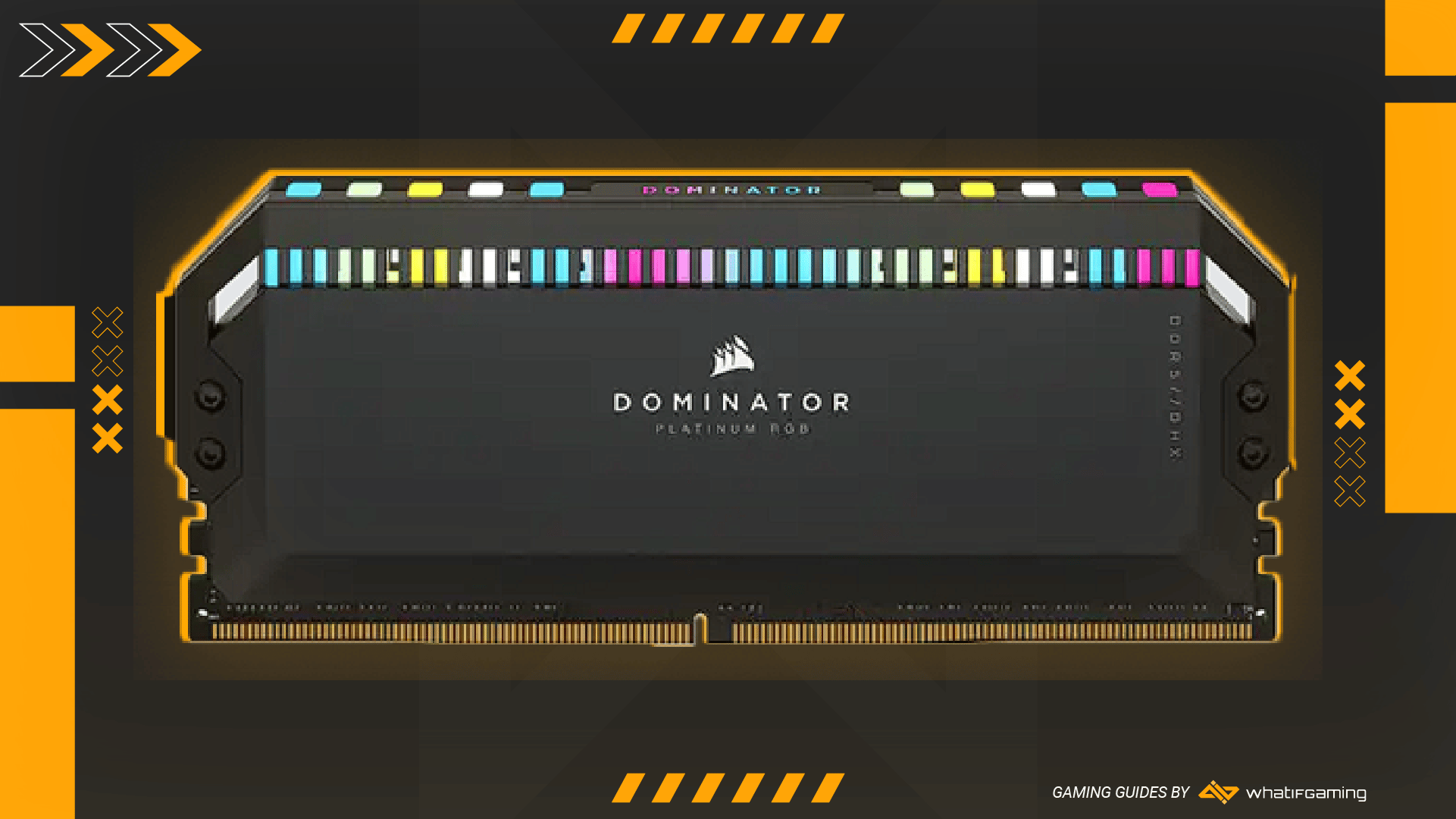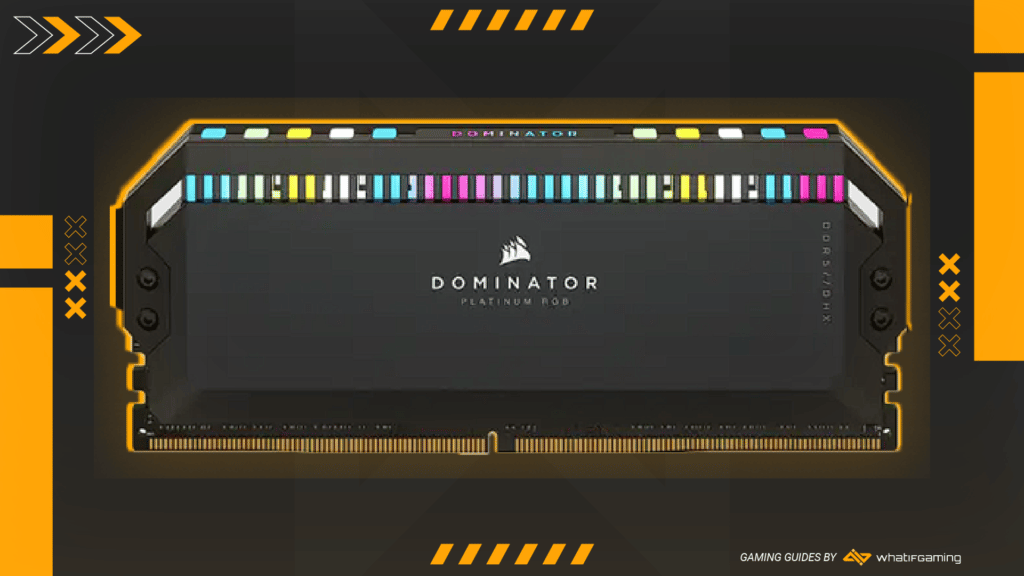 Corsair Dominator Platinum RGB DDR5 6000MHz CL36
Capacity: 32GB (2x16GB) | Clock speed: 6000MHz | CAS Latency: 36 | Die: SK Hynix M | RGB: Yes | Supports EXPO: Yes
Pros:
Comes with the best lighting available

iCUE is intuitive and offers genuine value beyond RGB control

Highly optimized for AMD
Cons:
Expensive due to the premium RGB tax

May conflict with some coolers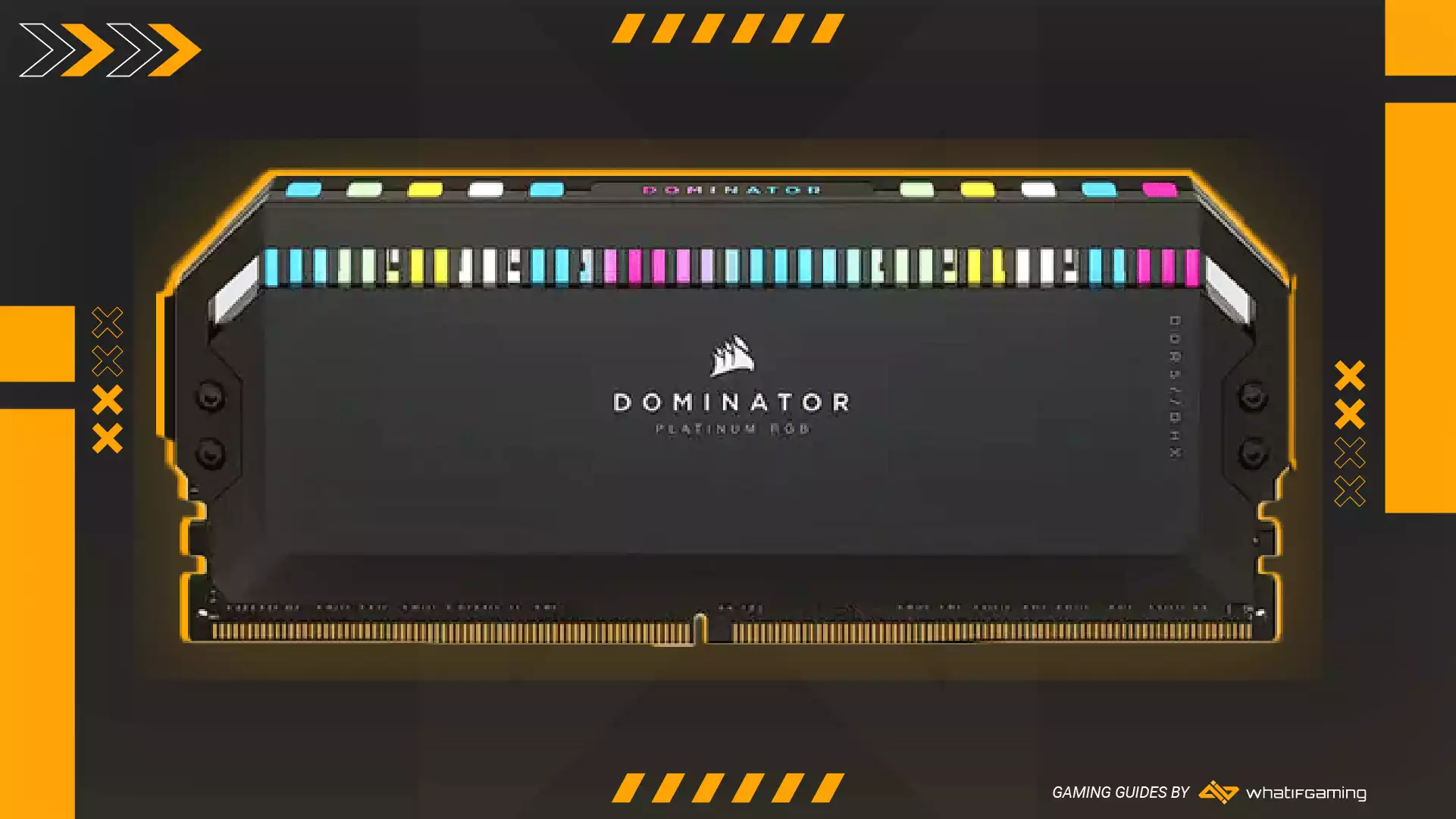 Our early Zen4 RAM recommendations featured the Dominator's 5200MHz version since it was the only way to get its sweet bling for less than $200. That price is the ballpark figure for the much-improved 6000MHz CL36 version now, and while still expensive, at least the memory reaches the sweet spot.
Corsair had a winner in the original Platinum RGB, so they left the upgrade's look the same. The anodized black or white heat spreader is 56mm tall, which may hurt if you insist on cooling the CPU with something like an NH-D15. There's no denying that the added height is appealing, though.
Dominator Platinum RAM is instantly recognizable due to the bright, unusually colorful squares that shine with the full force of Capellix lighting. Smaller yet more efficient than the rest, these unique lights are the reason you're paying a premium for the kit.
Luckily, you get to spend hours fiddling with their colors and effects through iCUE. Being a closed ecosystem is its only downside, so only Corsair-made products will sync with the RAM intuitively.
DDR5 has finally reached a state where even paying for the luxury of Capellix lighting means you don't have to settle for RAM barely better than first-gen JEDEC standards. 6000MHz at CL36 already offers performance comparable to our winner's. If you're willing to spend some time tweaking and testing, you may even be able to match it.
Kingston Fury Beast DDR5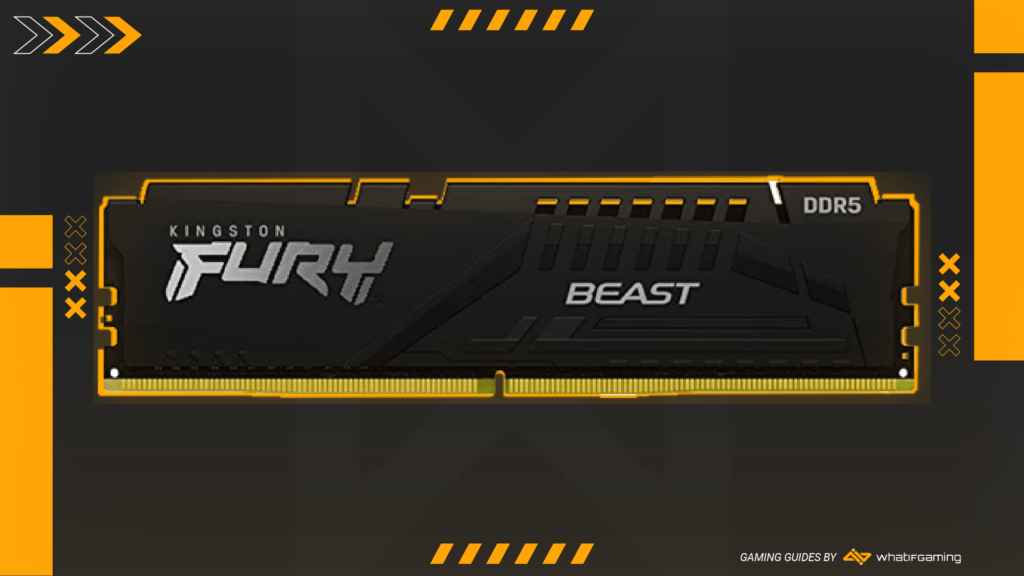 Kingston Fury Beast DDR5 6000MHz CL36
Capacity: 32GB (2x16GB) | Clock speed: 6000MHz | CAS Latency: 36 | Die: SK Hynix M | RGB: Yes | Supports EXPO: Yes
Pros:
Good value for the money

Low profile

Elegant sci-fi styling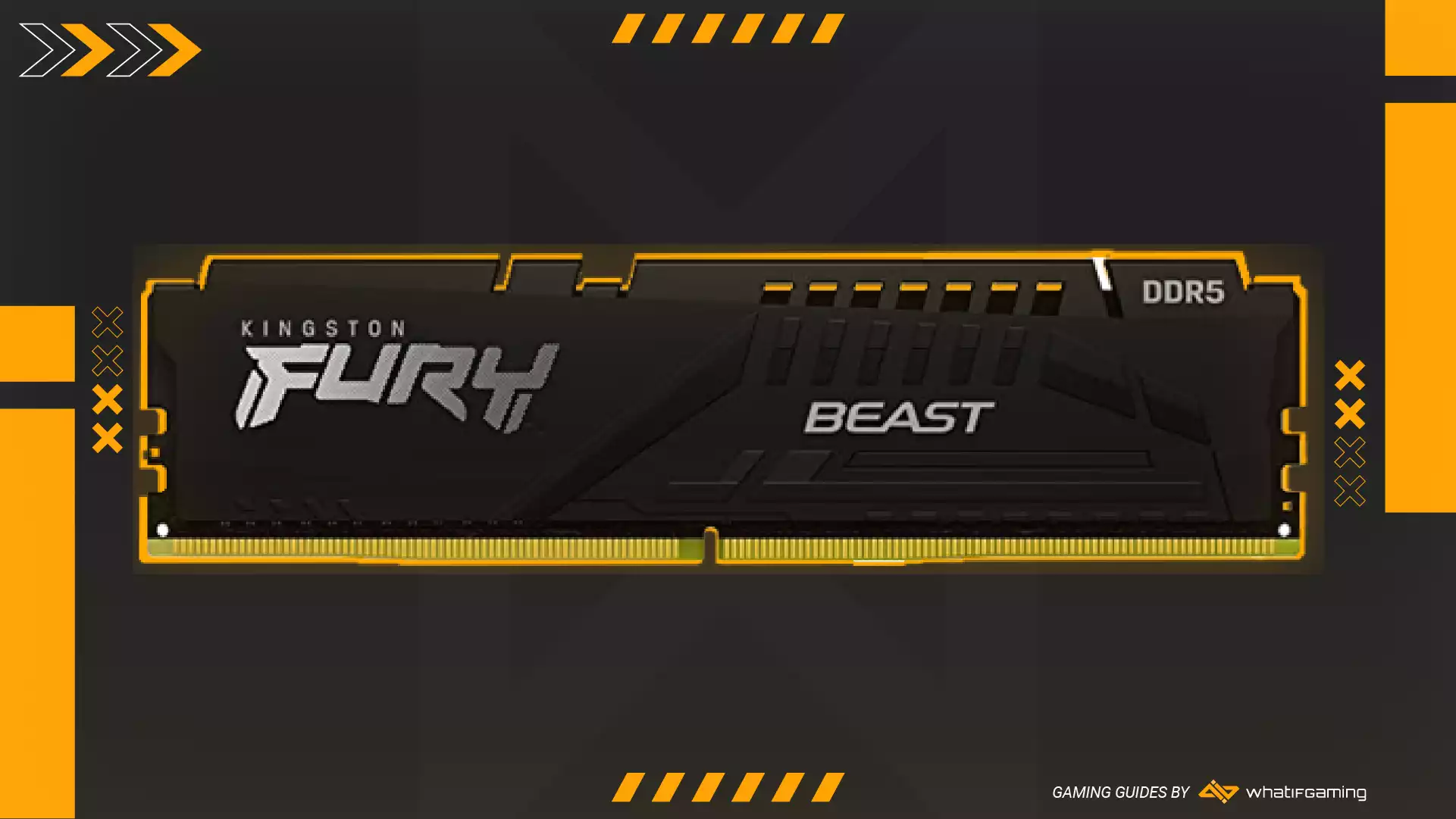 The Fury Beast mimics the Dominator Platinum's balanced specs while costing considerably less. If you want a no-frills kit that qualifies for AMD's new optimum performance guidelines, this is some of the best RAM for Ryzen 9 7950X3D currently out there. Throw a couple extra bucks Kingston's way, and you can even get the RGB version.
The plain Fury Beast version makes up for its lack of RGB with its carefully crafted heat spreaders. They're chock-full of notches, indents, and cutouts that make each stick look like a piece of sci-fi technology from the not-too-distant future. A white logo and DDR5 designation keep the memory's all-black color scheme from being stale while not affecting the stealthy look.
All that detailing is mostly decorative since the RAM doesn't get hot. It's also just 34mm tall, assuring clearance in even the most cramped builds. Unless you're also using the 7950X3D for video production or physics simulations, the 32GB you get here should be enough for years of seamless gaming.
Kingston went with M-die to optimize the RAM beyond what was on offer even a few months ago. The 6000MHz CL36 combo ensures games and productivity apps will run as well as they can on AMD's current platform. Since the Fury Beast now costs less than leading DDR4 gaming RAM when on sale, there's one less expense to lament when considering AM5 as the basis for your new PC.
Corsair Vengeance RGB DDR5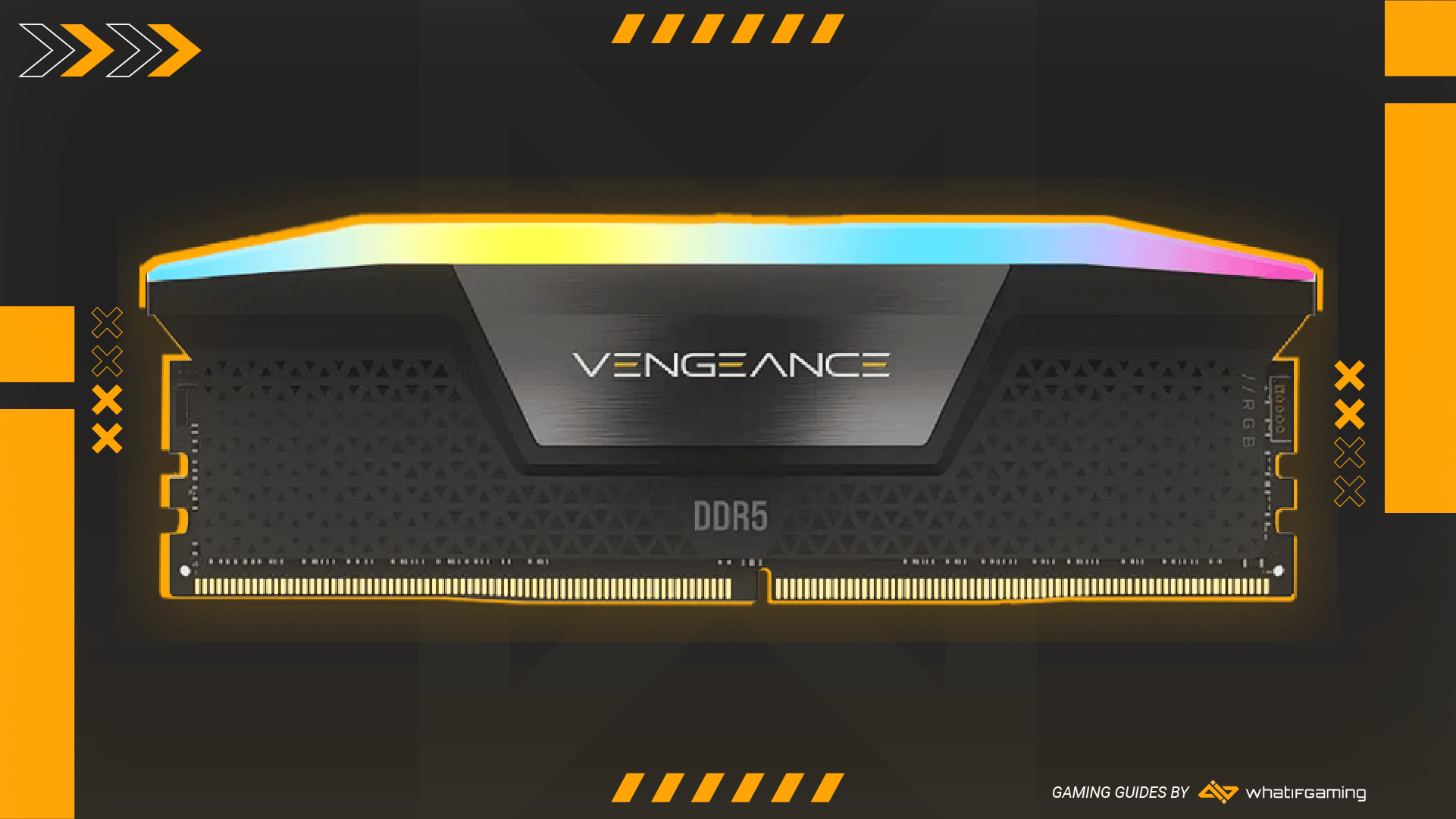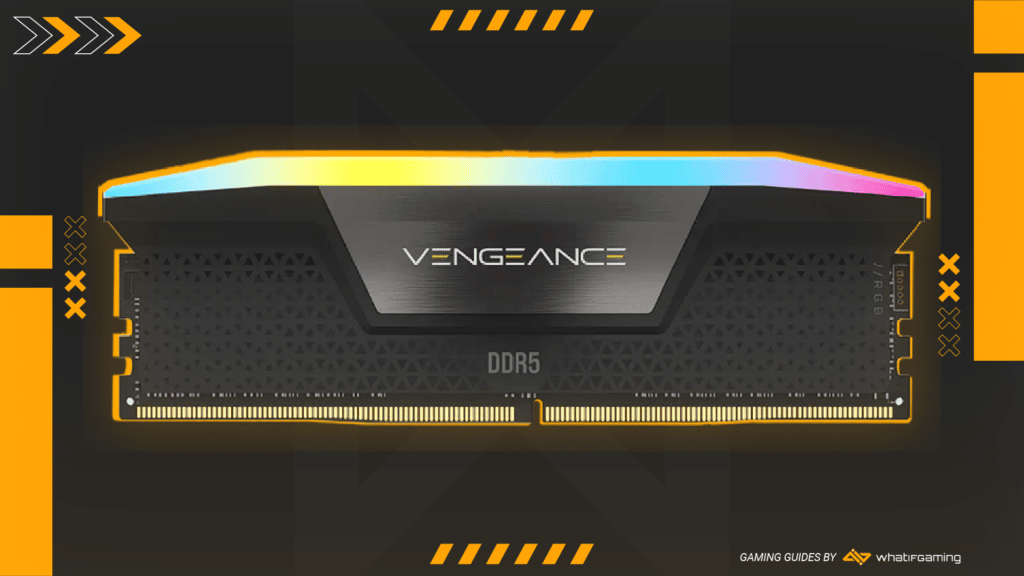 Corsair Vengeance RGB DDR5
Capacity: 32GB (2x16GB) | Clock speed: 5600MHz | CAS Latency: 36 | Die: Samsung B | RGB: Yes | Supports EXPO: Yes
Pros:
Excellent value for the money

Good-looking RGB backed by iCUE

Some OC headroom
Cons:
Might conflict with CPU air coolers

performance trails 6000MHz competition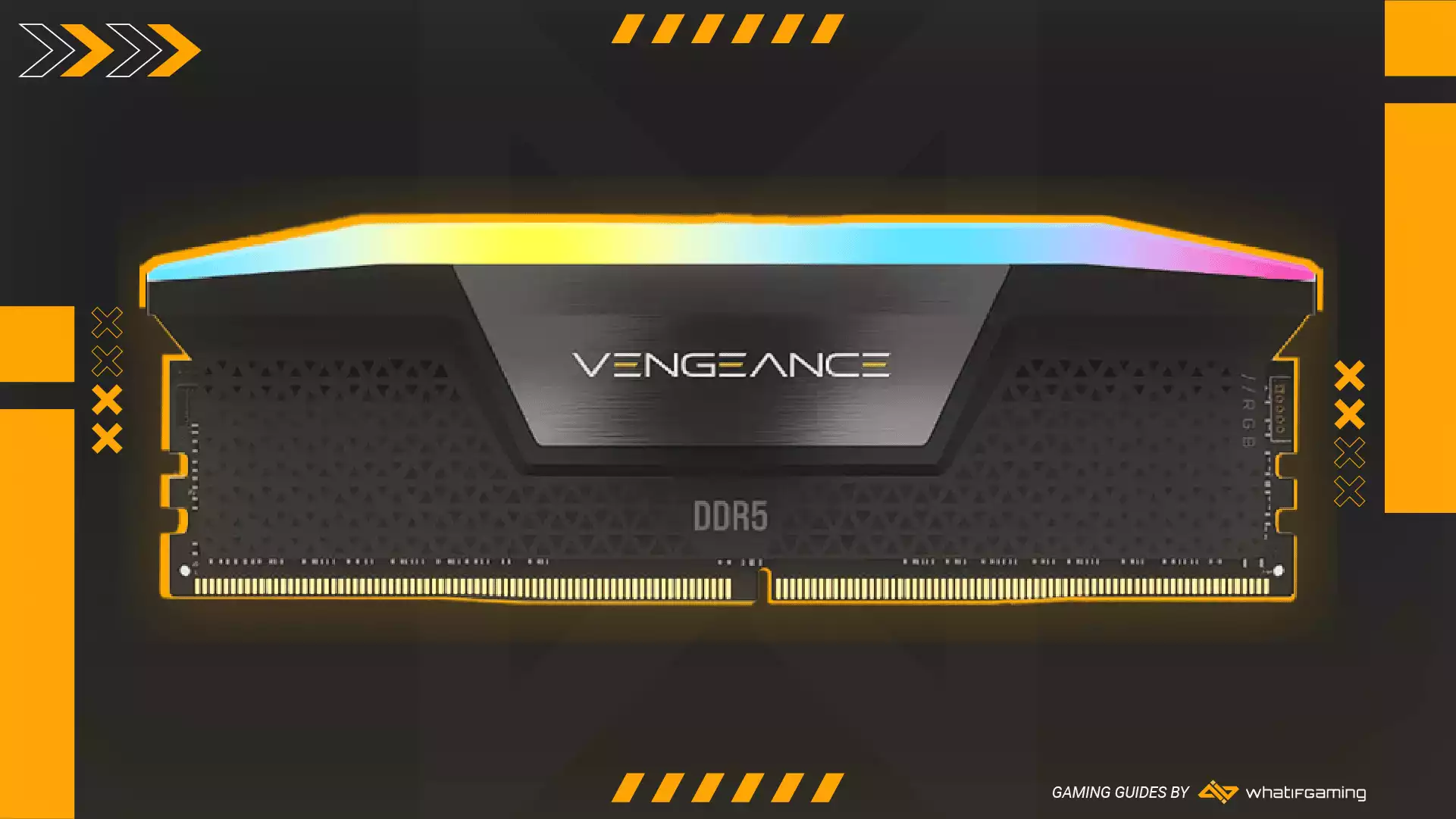 Performance, price, and aesthetics separate the best RAM for Ryzen 9 7950X3D from the leftovers. Our second Corsair recommendation nails two, with the third trailing slightly behind the rest. It's a great investment for the money, but users who are after the 7950X3D mainly for its gaming chops may want to stretch their budget by $10 – $20 to squeeze every possible frame out of it.
While it's easy to spot similarities between the Vengeance and its predecessor, Corsair has significantly altered the design. The diffuser now has a pleasant curve, and the triangular cutouts that affect the light it casts on the DDR4 version are now purely decorative.
Each stick has ten LEDs instead of twelve, and they're not up to Capellix standards. Even so, the diffuser and iCUE's extensive customization options allow for a high degree of personalization. iCUE is also useful for tracking the memory's frequency and real-time temperature, not that the latter should be problematic with heat spreaders this tall.
Corsair went with Samsung B-die for the ICs this time. That name still carries a lot of weight despite SK Hynix being on everyone's mind these days. It's set to 5600MHz CL36, which you can and should update through manual tinkering if you're up for it.
Unlike on Intel CPUs, you're leaving some gaming performance on the table by not going with the recommended 6000MHz. Hardware Unboxed's eye-opening take on this demonstrates how this affects your gaming experience. Not all games are as memory-sensitive as the ones they showcase. It's still better to err on the side of caution & bring your RAM up to speed.