NVidia kicked 2023 off by expanding on its newest GPU series with the latest in a long line of performance champs. The RTX 4070 Ti matches the 3090 in most cases, opening the doors to maxed-out 1440p and 4K gaming. Even so, DLSS3 may prove to be the best RTX 4070 Ti feature in the long run.
Since this card lacks a Founders Edition, we'll scatter general info about it throughout the list. See which models caught our eye and get one that meets your aesthetic, cooling, and price requirements.
MSI GeForce RTX 4070 Ti Suprim X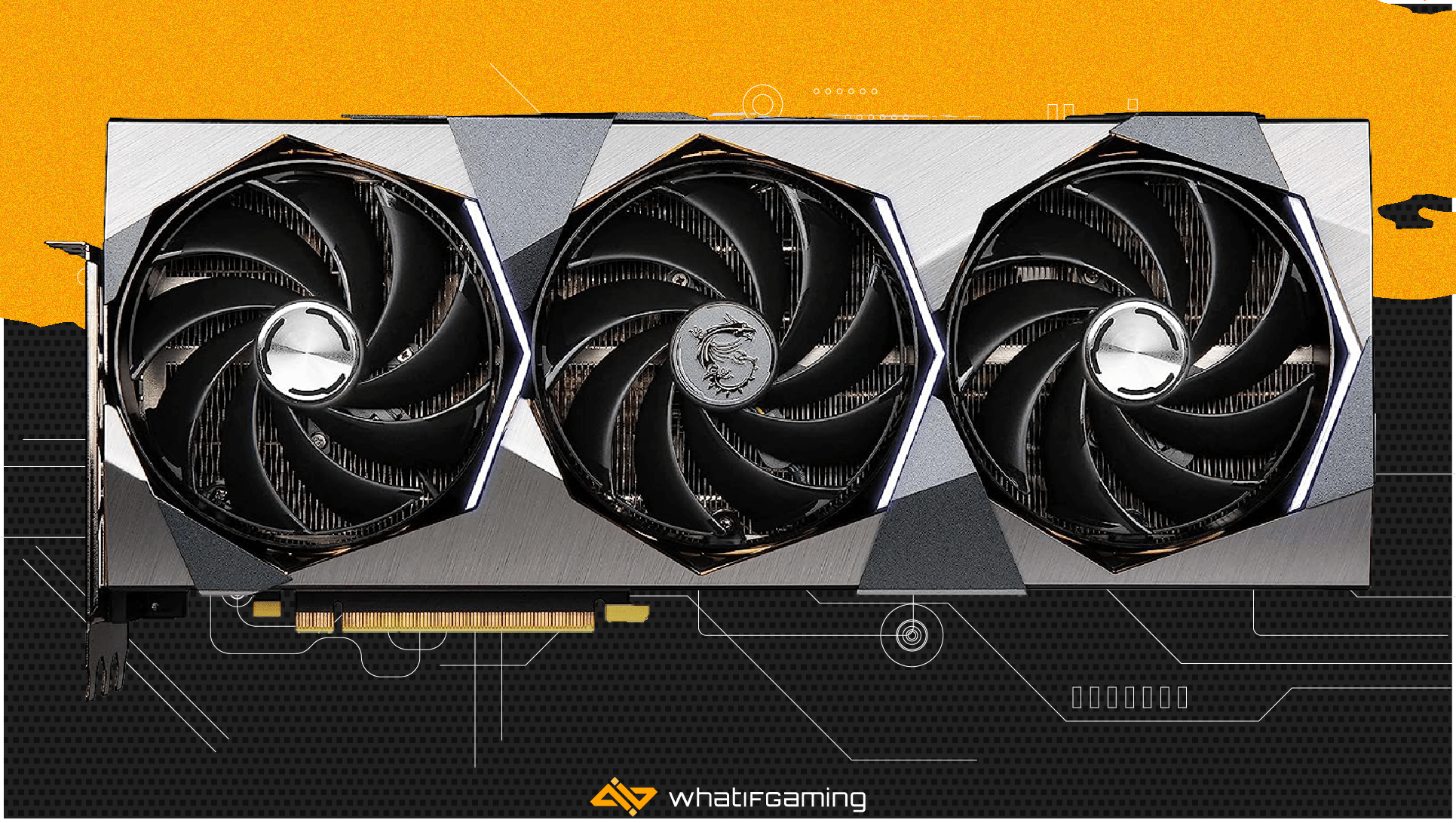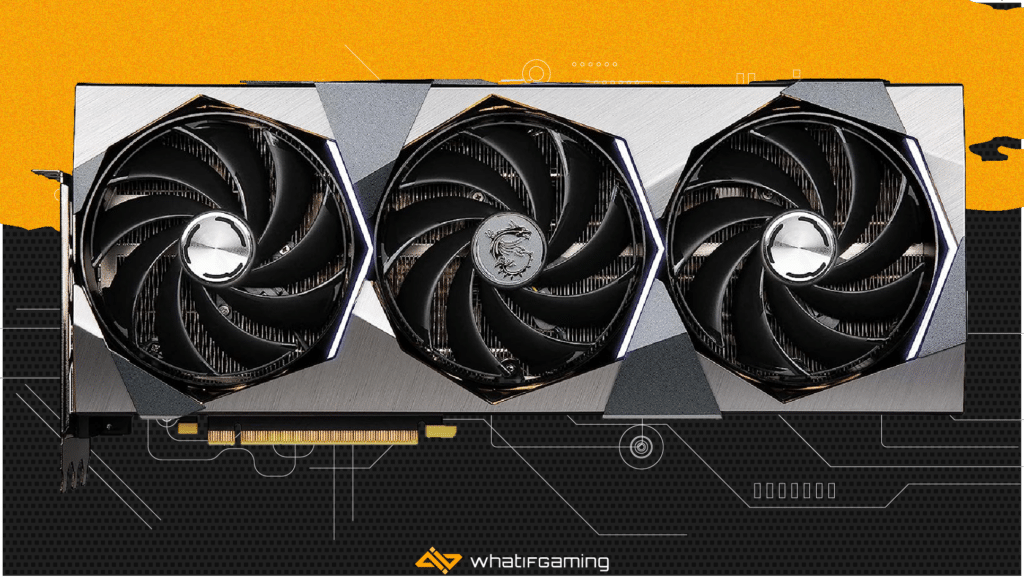 MSI GeForce RTX 4070 Ti Suprim X
Base clock: 2310MHz | Boost clock: 2670MHz | Memory: 12GB GDDR6X | Ports: 3x DP 1.4, 1x HDMI 2.1 | TDP: 300W
Pros:
Either exceptionally quiet or comfortably cool

Attractive design

Some manual OC headroom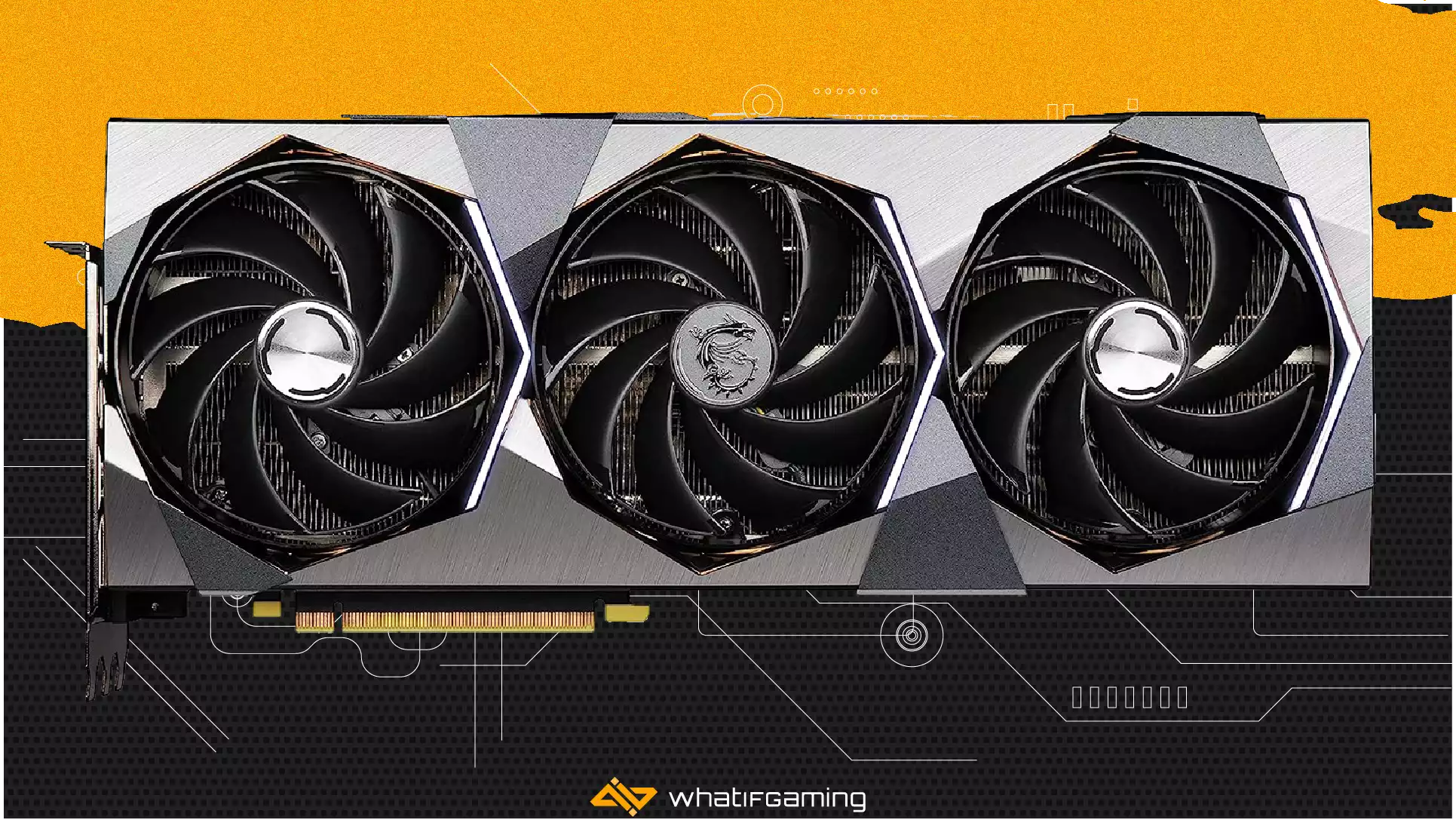 Another Suprim X design takes the crown, this time as the best RTX 4070 Ti graphics card. MSI priced it at a $100 premium, which is still not as egregious as ASUS's priciest offering. Paying extra gets you the best-looking version of the card, not to mention a cocktail of balanced thermals, reasonable power consumption, and meaningful manual OC potential.
We're fans of the Suprim X's evolved MSI industrial aesthetic. Several metals and textures come together to form its beautiful shroud, made even more attractive by several RGB zones. MSI didn't get the downsizing memo, as the Suprim X retains a four-slot space requirement even though it's a smaller and less powerful card. Make sure your motherboard has adequate anti-sag measures.
The 4070 Ti had a rocky start since it was originally branded as a lesser, 12GB 4080 version. Since the smaller VRAM also came with a bandwidth reduction to 192 bits, gamers would have none of it. NVidia relented in the end and released the rebranded card at $100 less than first intended.
MSI gave its flagship card a beefy 12+3 VRM phases. Its cooling is similarly well-endowed, featuring a large heatsink and seven heatpipes. A frame helps cool the VRM while stabilizing the card's internal structure.
All aftermarket 4070 Ti models use the new 12-pin power connector. It's capped at 300W, so you can make do with a mid-range PSU and still have ample headroom.
The card's two BIOS options compel you to choose between efficiency and silence. The standard BIOS has a laid-back fan curve, so you'll see temperatures in the high 60s while hearing next to nothing from the fans. We're more inclined to go with the Gaming BIOS since it makes the card only slightly louder while making it noticeably cooler.
Gigabyte GeForce RTX 4070 Ti Gaming OC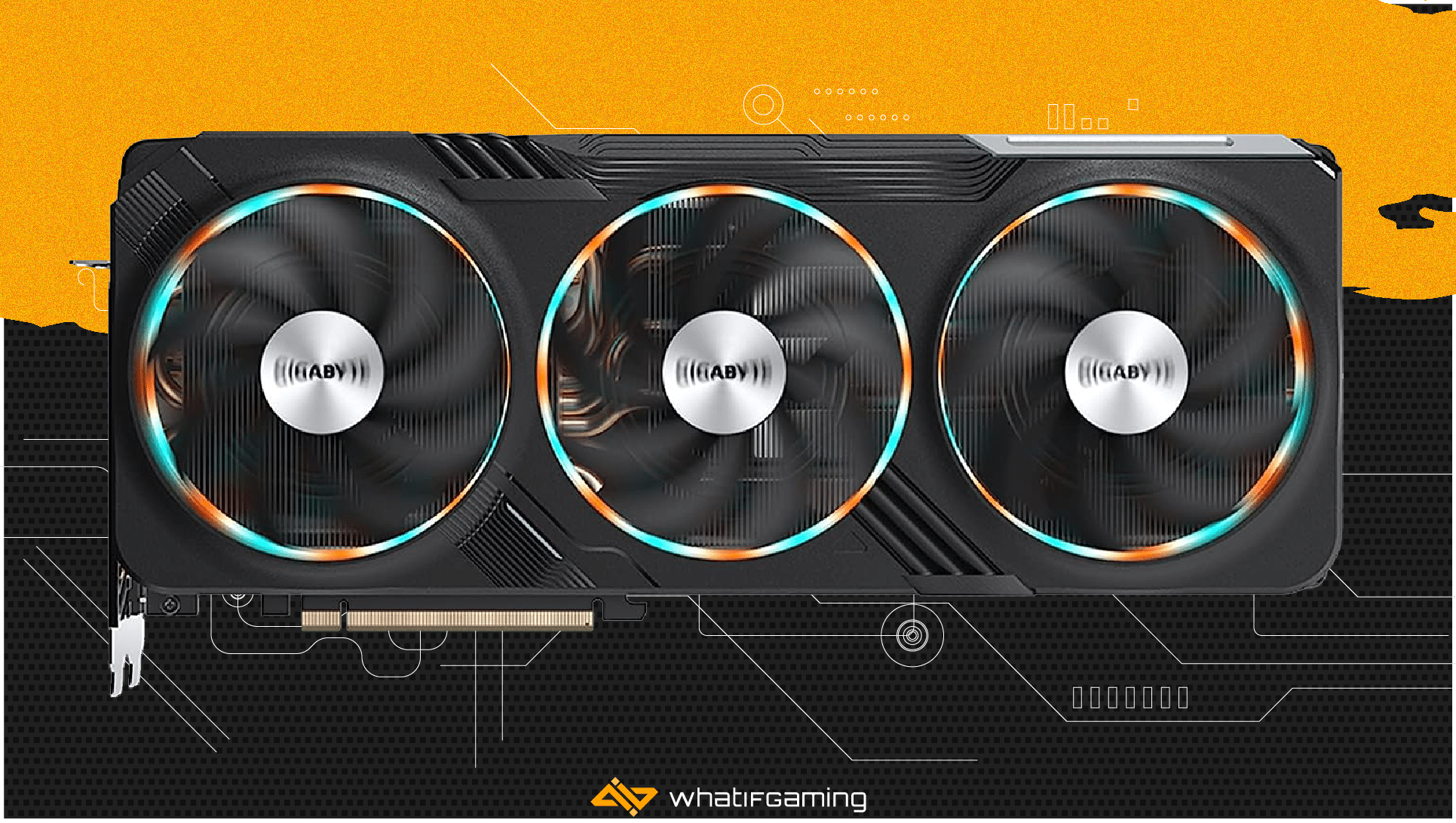 Gigabyte GeForce RTX 4070 Ti Gaming OC
Base clock: 2310MHz | Boost clock: 2640MHz | Memory: 12GB GDDR6X | Ports: 3x DP 1.4, 1x HDMI 2.1 | TDP: 300W
Pros:
Exceptional cooling

Great overclocking potential

Reasonable size requirements
Cons:
Loud fans at default BIOS settings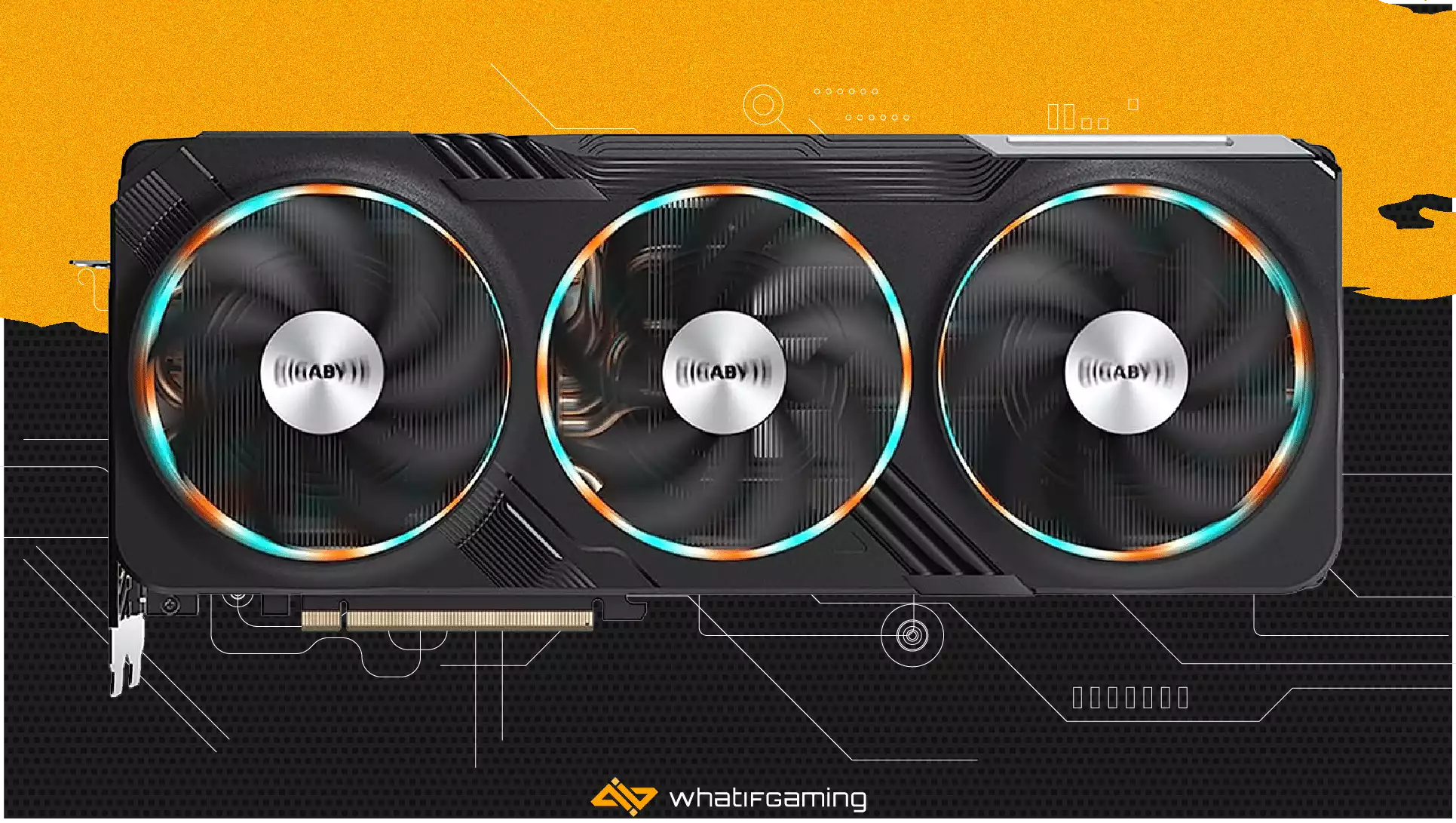 Gigabyte has been a staple of our recent GPU roundups due to consistently putting out balanced aftermarket models that don't cost much more than NVidia's but perform better. While there's no FE to benchmark it against this time, the Gaming OC is the best RTX 4070 Ti if cool running is your first priority.
Coolness is mostly limited to its physical properties since the shroud is black and subdued. That changes once it's on since fan rims and the Gigabyte logo light up. The backplate is high-quality gray metal with a large hole on one side to allow unobstructed exhaust from one of the three fans. The card is 25% lighter than the 4080 and occupies three slots. It should fit comfortably inside most cases.
Nvidia cut the 4070 Ti's core count by 20% compared to the 4080. That prompted it to switch to the third-largest silicon in the series, AD104. It's built using TSMC's 5nm node and maxed out on this design.
Gigabyte gave the Gaming OC a modest 30MHz overclock over the 2610 boost clock baseline. That means there's more OC headroom for tinkerers if you want to squeeze 5-6% more frames out of the card. Considering the cooling, this is the card to overclock.
Said cooling starts with three fans, the middle one rotating in the opposite direction to reduce turbulence. Underneath is a welcome sight – a vapor chamber! Combined with seven copper heatpipes and the breezy backplate, it ensures temperatures stay below the 60°C mark when the normal BIOS is on.
Loudness is the only problem. The Gaming OC flirts with 40dB, which some gamers might find distracting without a pair of decent headphones or sacrificing several degrees by switching to the quiet preset.
PNY GeForce RTX 4070 Ti XLR8 Verto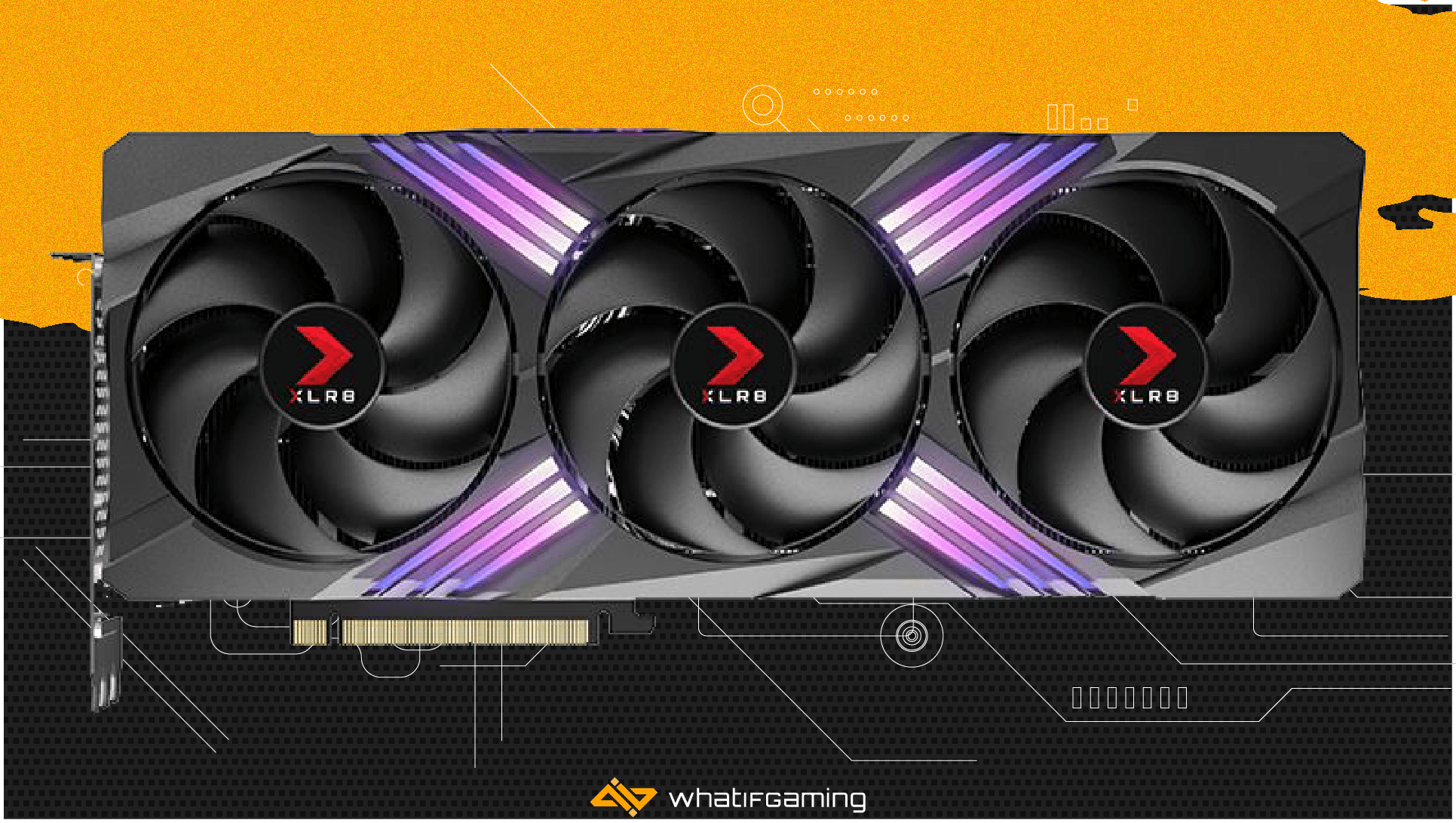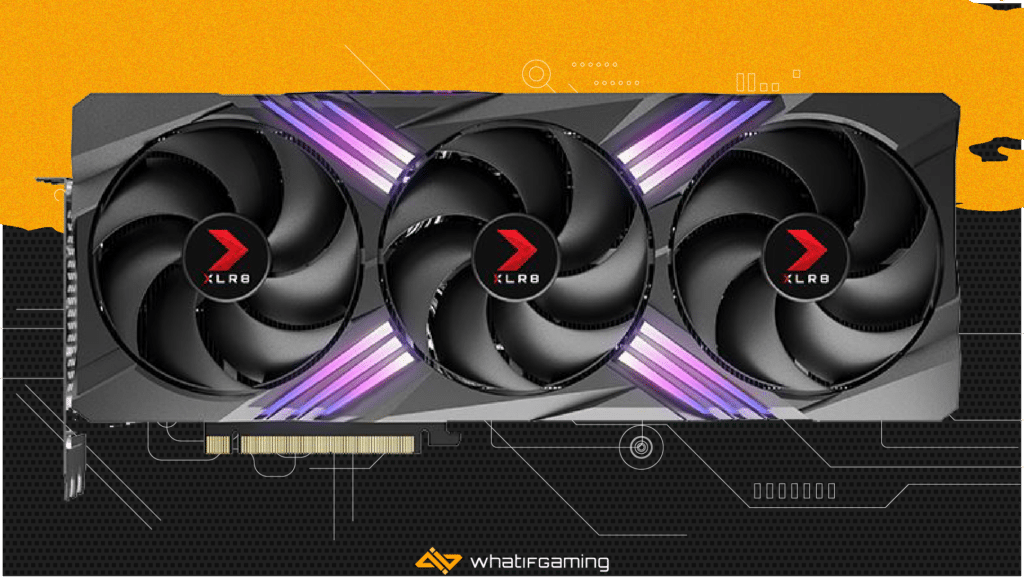 PNY GeForce RTX 4070 Ti XLR8 Verto
Base clock: 2310MHz | Boost clock: 2670MHz | Memory: 12GB GDDR6X | Ports: 3x DP 1.4, 1x HDMI 2.1 | TDP: 300W
Pros:
Very quiet

Attractive lighting

Among the most affordable models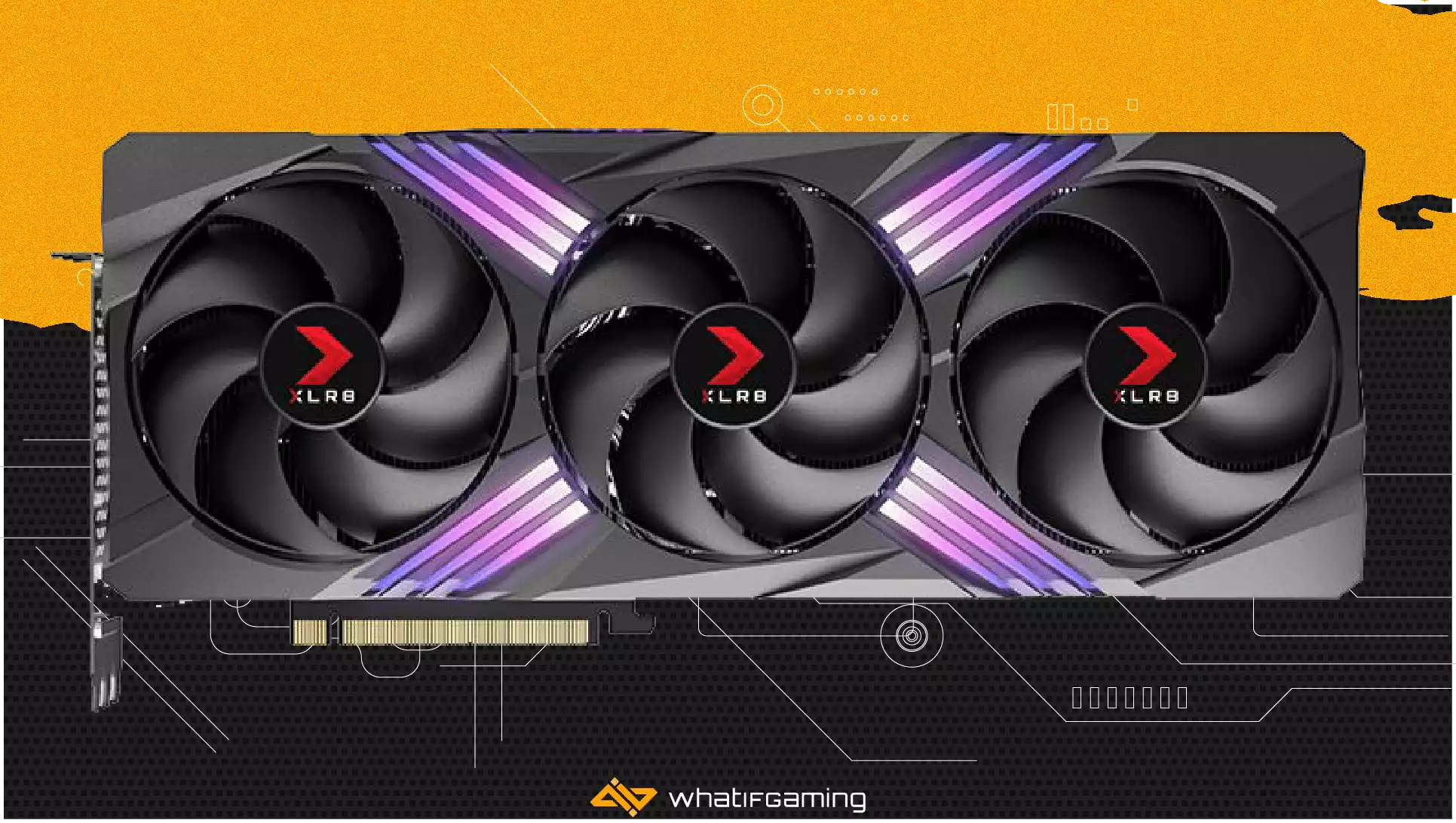 Next up is PNY, a manufacturer that developed its own take on the 4000 series to stand out. We're calling their RTX 4070 Ti a success since you can find it at the suggested MSRP and get a competent, supremely quiet GPU as a result. If this keeps up, PNY is sure to become another household GPU name.
If you've read our 4080 roundup, you'll notice how the two cards' designs are almost identical. The 4070 Ti sports the same V-shaped accents on the fans & backplate along with a large RGB X in the middle. It's lighter than the Suprim X but takes up almost as much room, so have a spacious case ready.
PNY gave its card the same middling overclock as MSI, upping the boost to 2670MHz. How does the RTX 4070 Ti perform in general? It surpasses the RTX 3090's capabilities at 1080p while consuming much less power.
The card is slightly slower than the RX 7900 XT, and this difference becomes even more pronounced at 4K. That's the resolution the RTX 4070 Ti is comparatively weakest at. Still, NVidia endowed it with enough new technologies for a smooth 60+ fps experience.
The XLR8 has a smaller set of VRMs, nine for the GPU and two for memory regulation. It's another model with a standard baseplate connected to six heatpipes. You'd think fewer phases would produce more heat, but that's not the case here.
The card has a single BIOS, which doesn't matter given how balanced it is. Ramping the fans up is barely louder than a whisper, while both GPU and VRAM temperatures remain in the lower 60s.
Good enough to do some overclocking if you're inclined and knowledgeable, as doing so will net you several frames, It's not as noticeable for 60fps games, but users with high refresh rate monitors may spot a difference.
MSI GeForce RTX 4070 Ti Gaming X Trio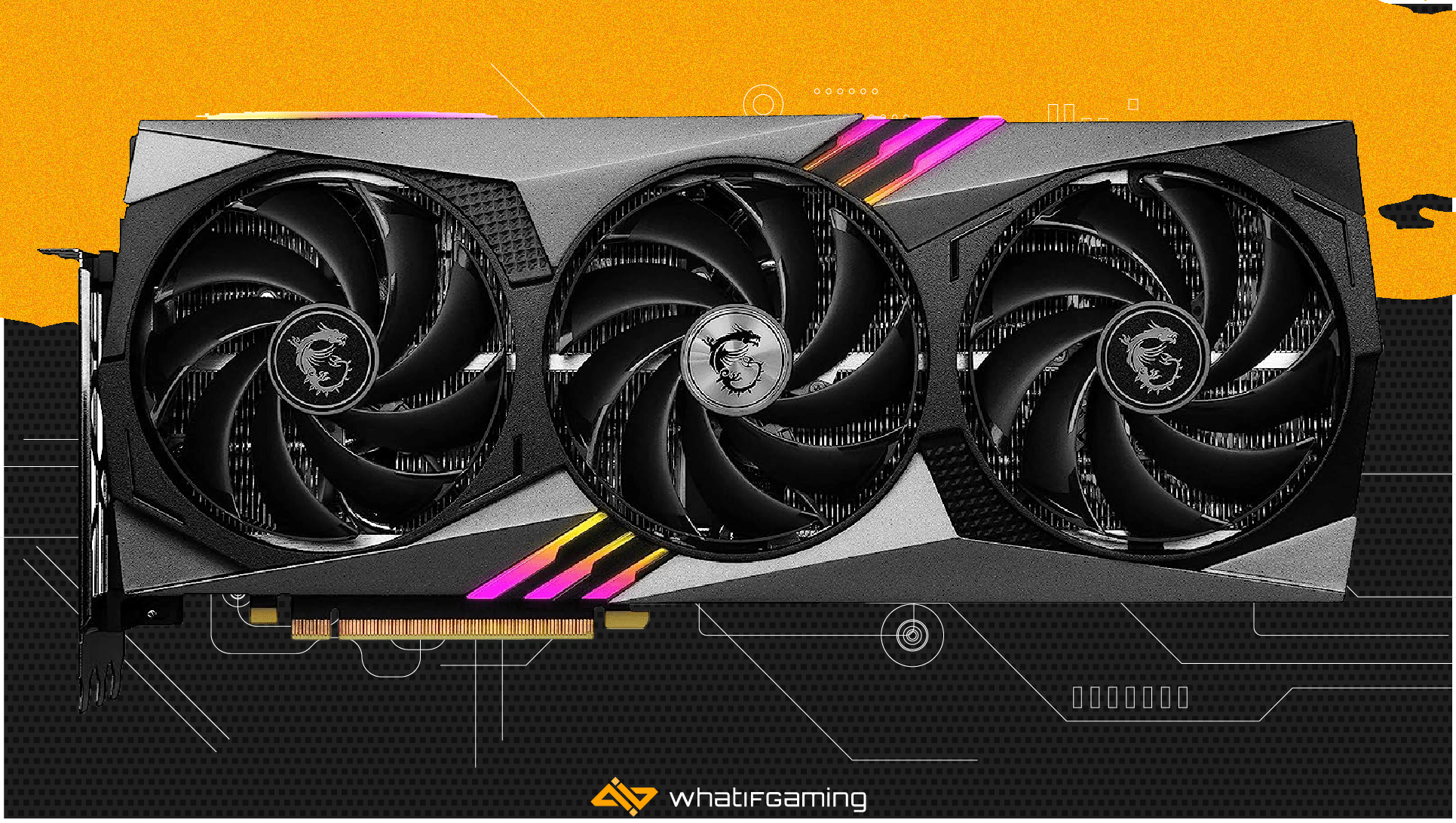 MSI GeForce RTX 4070 Ti Gaming X Trio
Base clock: 2310MHz | Boost clock: 2745MHz | Memory: 12GB GDDR6X | Ports: 3x DP 1.4, 1x HDMI 2.1 | TDP: 300W
Pros:
More affordable and smaller than Suprim X

Quiet

Low power consumption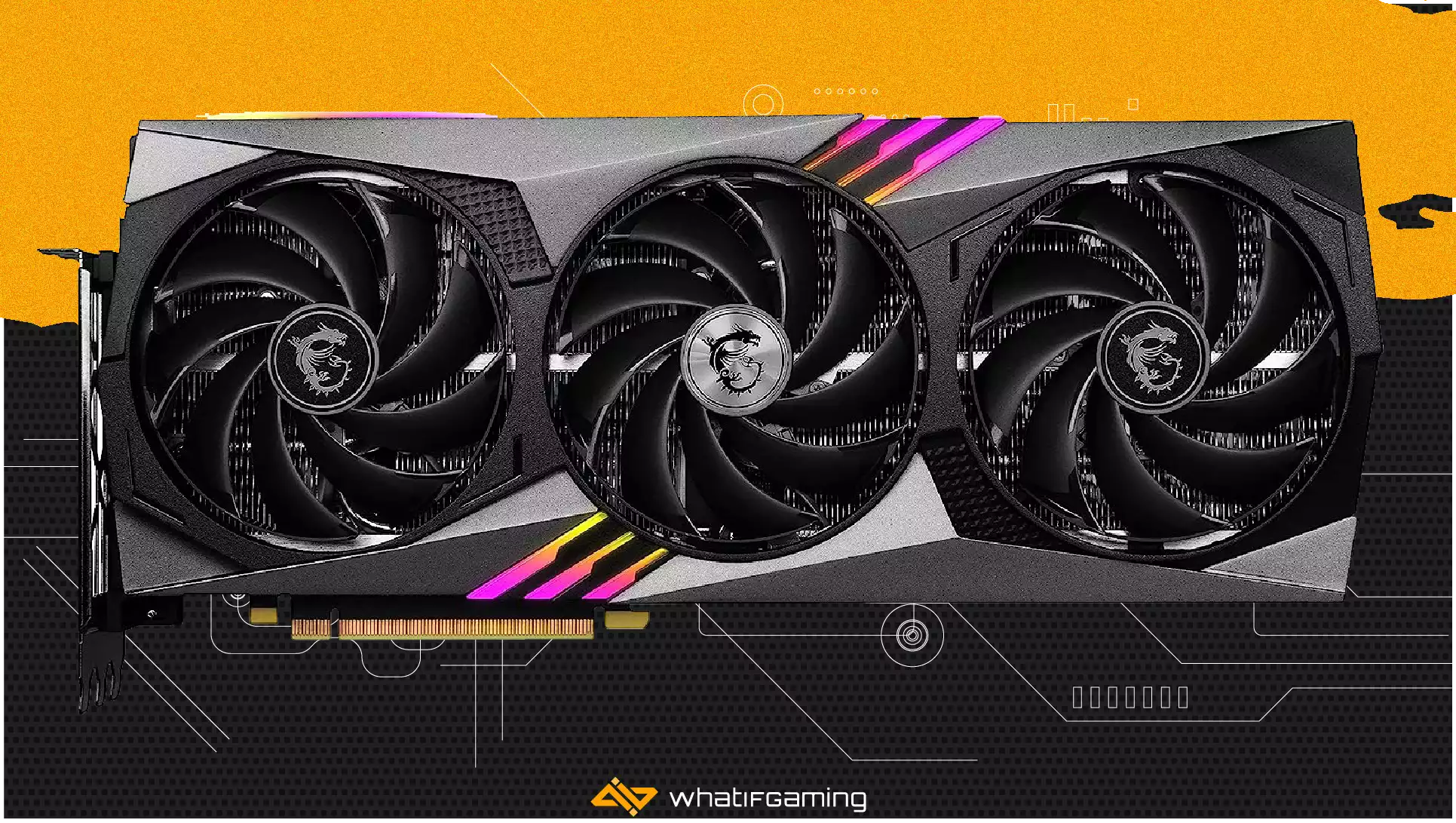 Are you an MSI fan but can't bring yourself to spend extra on the Suprim X? Then the Gaming X is the best RTX 4070 on our list for you! The slightly toned-down GPU has almost everything the flagship does and may be a better buy for users who find making room for four slots impractical.
While still within MSI's design space, the Gaming X Trio is a step down from the Suprim's premium build. Its shroud is mostly black with light-up slashes mimicked in the metal backplate's right side openings. The card is in line with other models, weighing around three pounds and taking up as many slots. Most motherboard and case combinations will have no trouble with it.
Apart from introducing new generations of CUDA, Tensor, and RT cores, the Ada generation is most notable for the third iteration of DLSS. Rather than rely on technical refinements alone, DLSS now draws on the power of AI to create a predictive frame from scratch for every rasterized one. The technology is getting better with each update, allowing the 4070 Ti to reach double digits at 4K in games that support it.
MSI reduced the Gaming X Trio's cost by axing the cooling solution. It has three fewer power phases than the Suprim X, not to mention one less nickel-plated heatpipe. This has a moderate impact on real-world thermal performance.
Going with the default BIOS sees the Gaming X Trio almost reach 70°C while being barely audible. The Gaming BIOS helps less than on the Suprim X, pushing temps down a couple of degrees at the cost of a comparable decibel increase.
ASUS TUF Gaming GeForce RTX 4070 Ti OC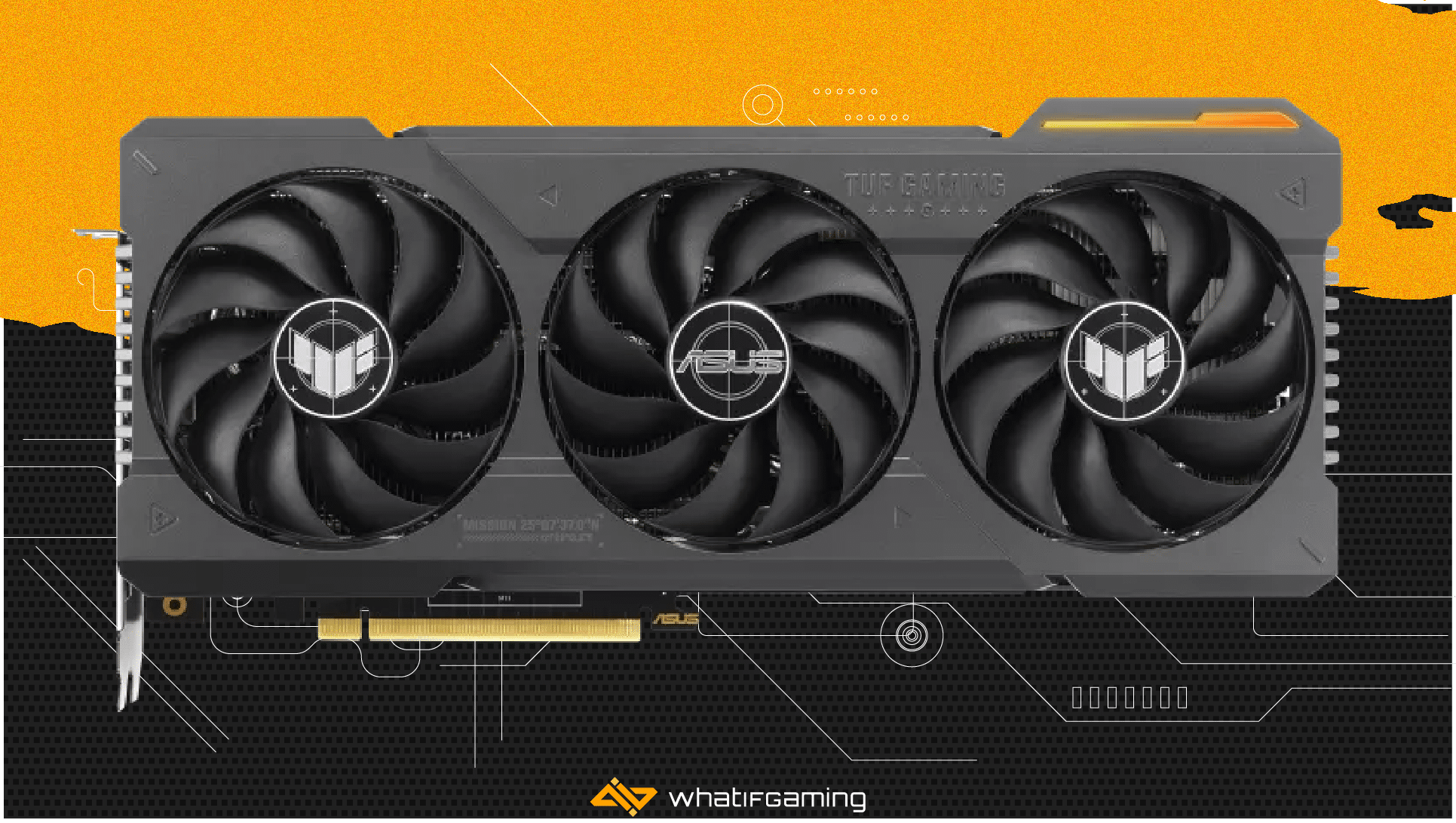 ASUS TUF Gaming GeForce RTX 4070 Ti OC
Base clock: 2310MHz | Boost clock: 2730MHz | Memory: 12GB GDDR6X | Ports: 3x DP 1.4, 2x HDMI 2.1 | TDP: 300W
Pros:
Excellent balance of price and features

Extra HDMI connection

Reasonably cool and quiet
Cons:
Runs hot if you switch to quiet BIOS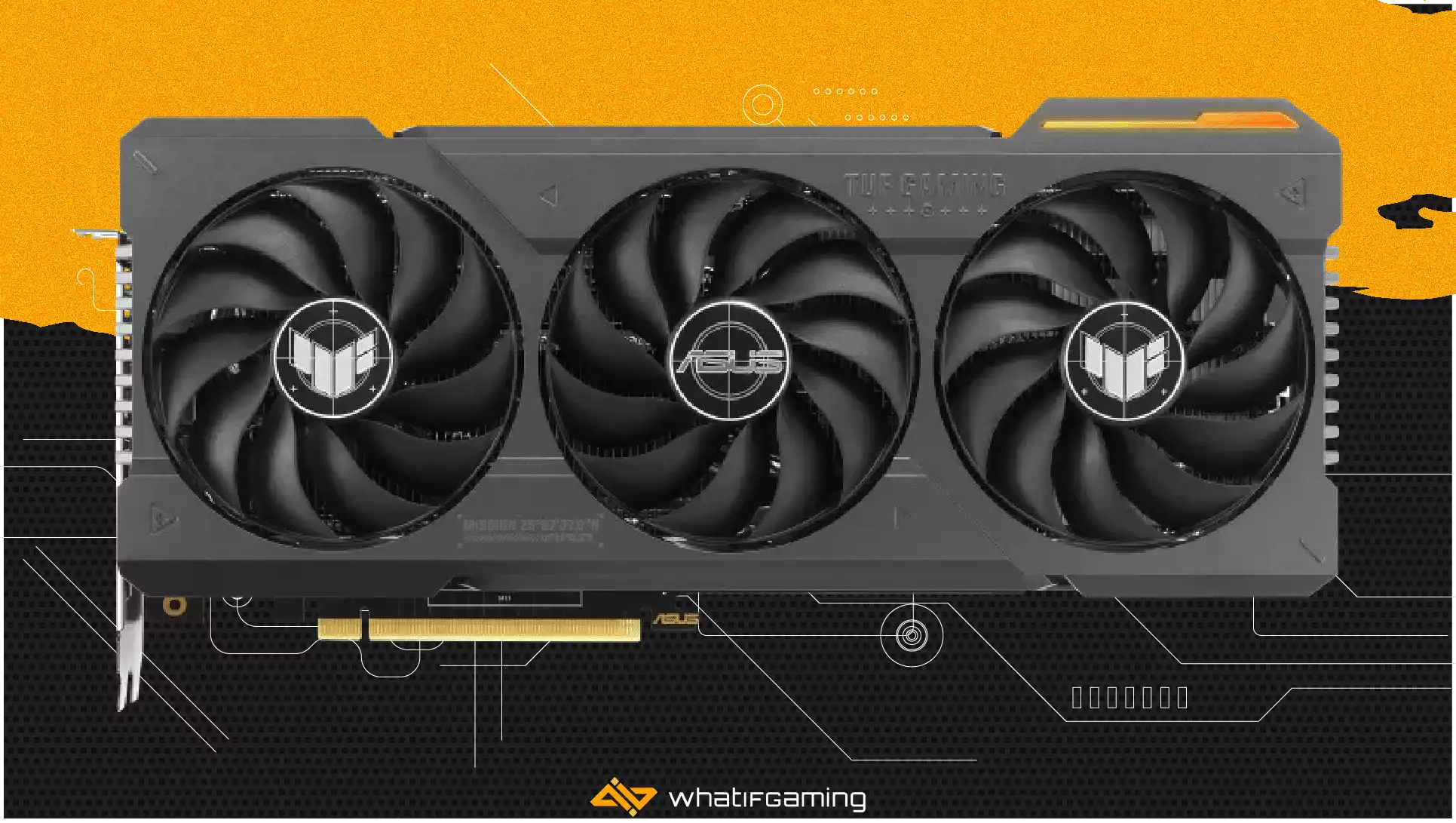 As we descend the GPU ladder, investing in over-the-top designs makes less sense. That's why we're skipping the Strix and going straight to ASUS's more affordable TUF card. It's the best RTX 4070 Ti if you're looking for an optimal combination of price, performance, and heat management.
Unlike the new Strix with its blue & red accents, the TUF card retains an industrial look similar to the past few generations. It has an attractive, if nondescript, metal shroud, while a slim bar on top is all the RGB you'll get. For more, either go with fancy RAM or an AIO for your CPU.
The TUF is our smallest and lightest card so far – another contrast to the usually overengineered Strix. It's still a beefy card by broader standards, as evidenced by six heatpipes and a dense heatsink.
Interestingly, this is the first card we've encountered that breaks away from the generation's default I/O. It has two HDMI 2.1 ports, encouraging users to connect their PCs to the latest generation of gaming TVs.
Higher boost clocks don't seem to contribute much to the RTX 4070's performance. The TUF has a 130MHz higher ceiling yet comes within a frame of our other, less finely-tuned models. It also consumes slightly less power, letting you save a buck or two over the competition over a year's worth of gaming.
ASUS entry level still lets you choose a BIOS. Leave the default on since noise barely exceeds 30dB, yet the temperature holds steady in the mid-60s. The quiet BIOS is aptly named, but the temperature spike isn't worth the tradeoff.
Zotac RTX 4070 Ti AMP Airo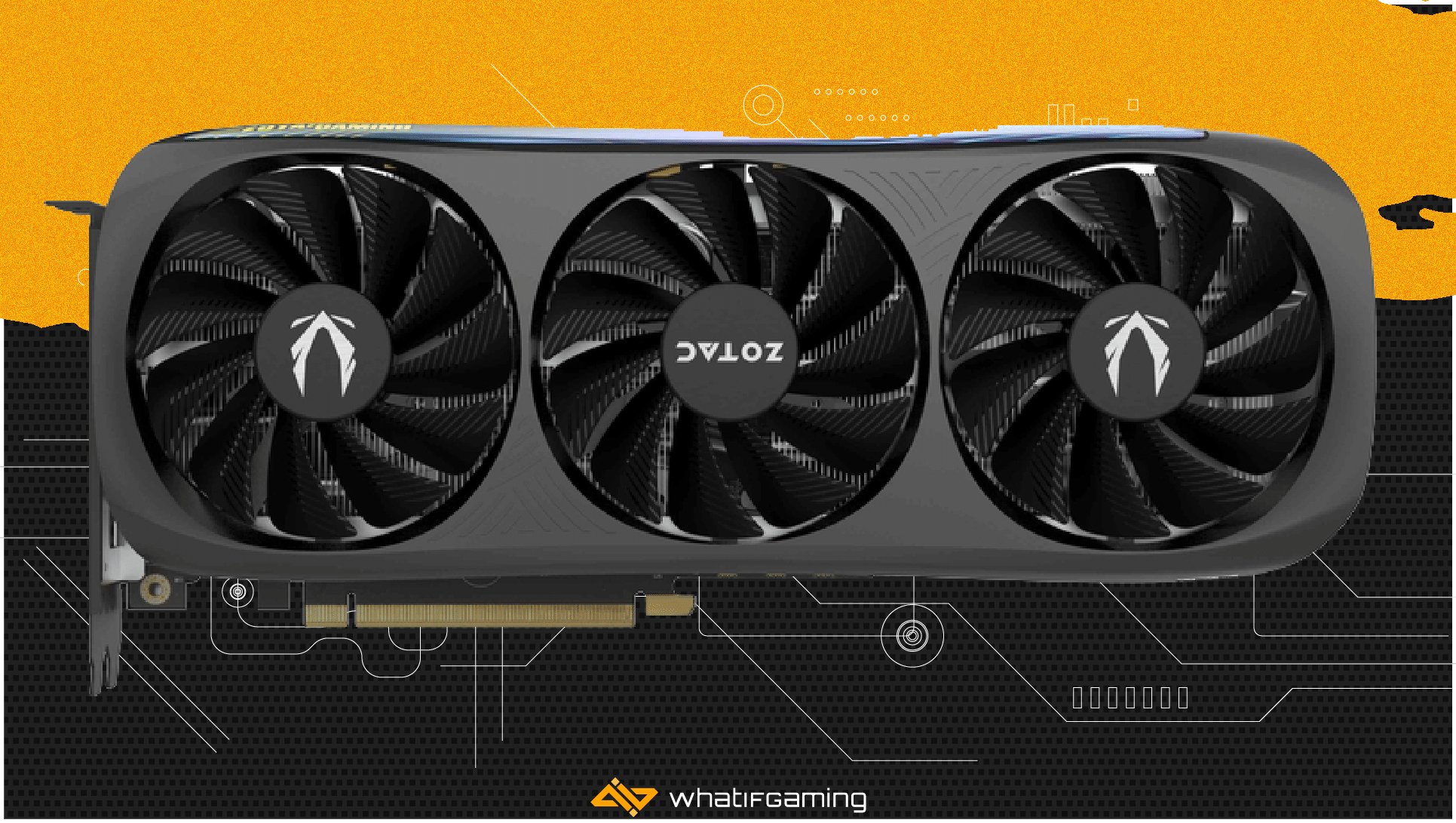 Zotac RTX 4070 Ti AMP Airo
Base clock: 2310MHz | Boost clock: 2670MHz | Memory: 12GB GDDR6X | Ports: 3x DP 1.4, 1x HDMI 2.1 | TDP: 300W
Pros:
Unique look & lighting

Strong VRM

Good performance
Cons:
Hotter than other models regardless of BIOS

High idle power draw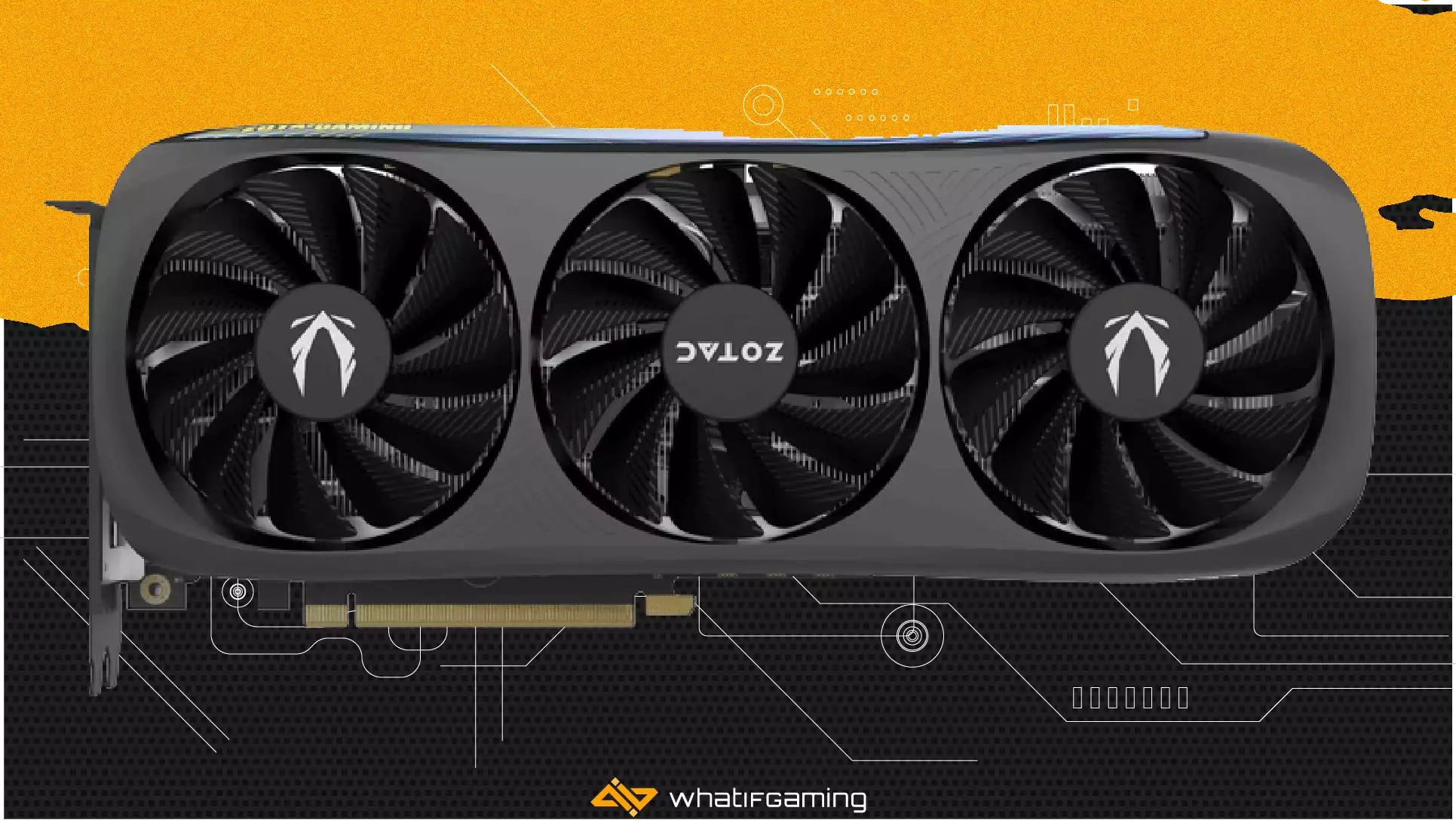 For some people, the best RTX 4070 Ti is going to be the one they can show off the most. That honor goes to Zotac and their new Airo line. If you're a Spider-Man fan, you can even get a version with a cool backplate and unique accents. There's nothing wrong with the card as such. It occupies the last place because we feel it's too expensive for what it offers.
Even though it's almost the same as the RTX 4080, we can't help but continue to marvel at the Airo's unique design. Zotac has nailed the card's curved shape, and other manufacturers may want to take notes.
The RGB is also impressive. It occupies much of the shroud's top and lights up a logo in the back. A connector lets you hook the card up to one of your mobo's RGB headers, ensuring its colors sync up with other shiny components.
The unusual shape doesn't impact the I/O or the card's internal cooling solution. In fact, Zotac went all out & furnished the Airo with a whopping nine heatpipes. Additionally, it has the most elaborate VRM solution so far, the likes of which you'd expect to find in a card one or two tiers up.
Surprisingly, this doesn't place the Airo at the RTX 4070 Ti cooling forefront. Its normal BIOS maintains average temperatures while making some noise. Switching to quiet isn't wortn it since the card gets hotter still.
Idle power draw is another consideration. Zotac's model draws more power while idling than any other model. Enough to slightly raise your power bill if you only play games occasionally.