Specs:

Memory: 24GB GDDR6X
Ports: 3x DP 1.4, 1x HDMI 2.1
TDP: 600W

Specs:

Memory: 24GB GDDR6X
Ports: 3x DP 1.4, 1x HDMI 2.1
TDP: 600W

Specs:

Memory: 24GB GDDR6X
Ports: 3x DP 1.4, 1x HDMI 2.1
TDP: 600W

Specs:

Memory: 24GB GDDR6X
Ports: 3x DP 1.4, 1x HDMI 2.1
TDP: 600W

Specs:

Memory: 24GB GDDR6X
Ports: 3x DP 1.4, 1x HDMI 2.1
TDP: 600W

Specs:

Memory: 24GB GDDR6X
Ports: 3x DP 1.4, 1x HDMI 2.1
TDP: 600W
NVidia's latest flagship reminds us of a time when each new hardware generation was advancing the PC landscape by leaps & bounds. It's a triumph of GPU manufacturing that makes maxed-out 4K at 120+ frames seem mundane. The best RTX 4090 cards are in a league of their own. Still, there are differences in cooling capability, appearance, and price. These are our favorites.
ASUS GeForce RTX 4090 Strix OC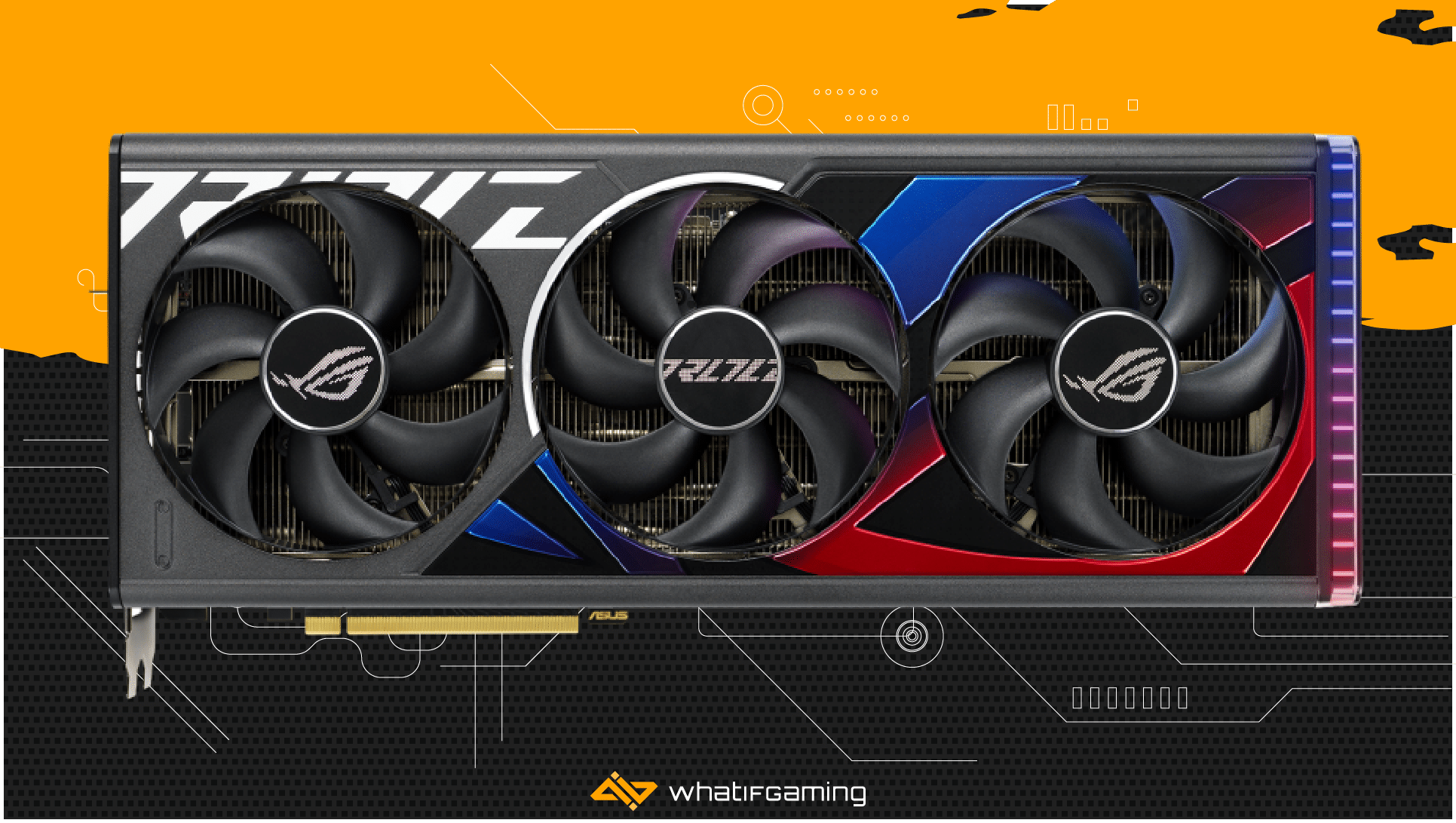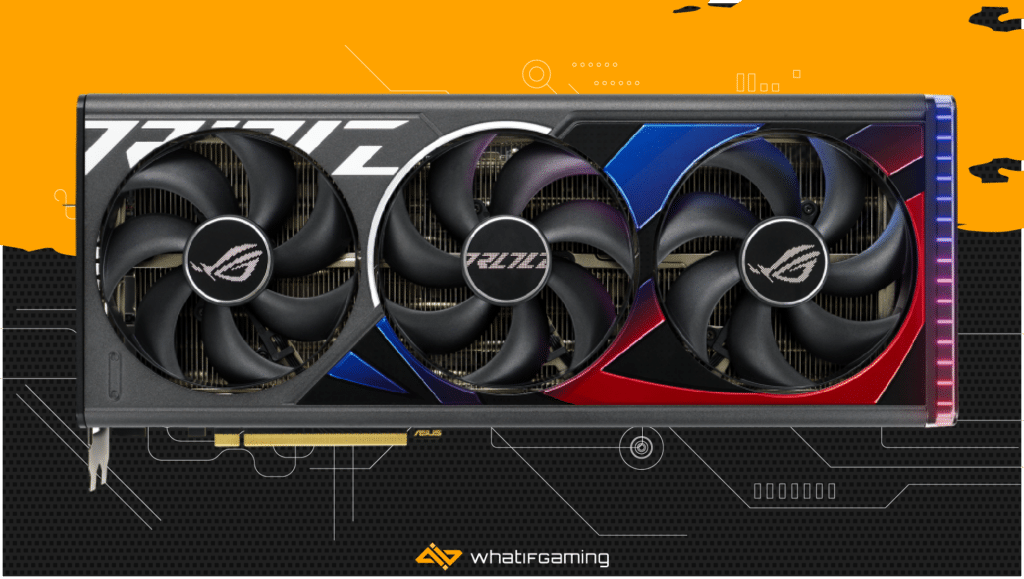 ASUS ROG Strix GeForce RTX 4090
Base clock: 2235MHz | Boost clock: 2610MHz | Memory: 24GB GDDR6X | Ports: 3x DP 1.4, 2x HDMI 2.1 | TDP: 600W
Pros:
Outstanding cooling and VRM

Attractive design

Quiet
Cons:
Very expensive

Physically large card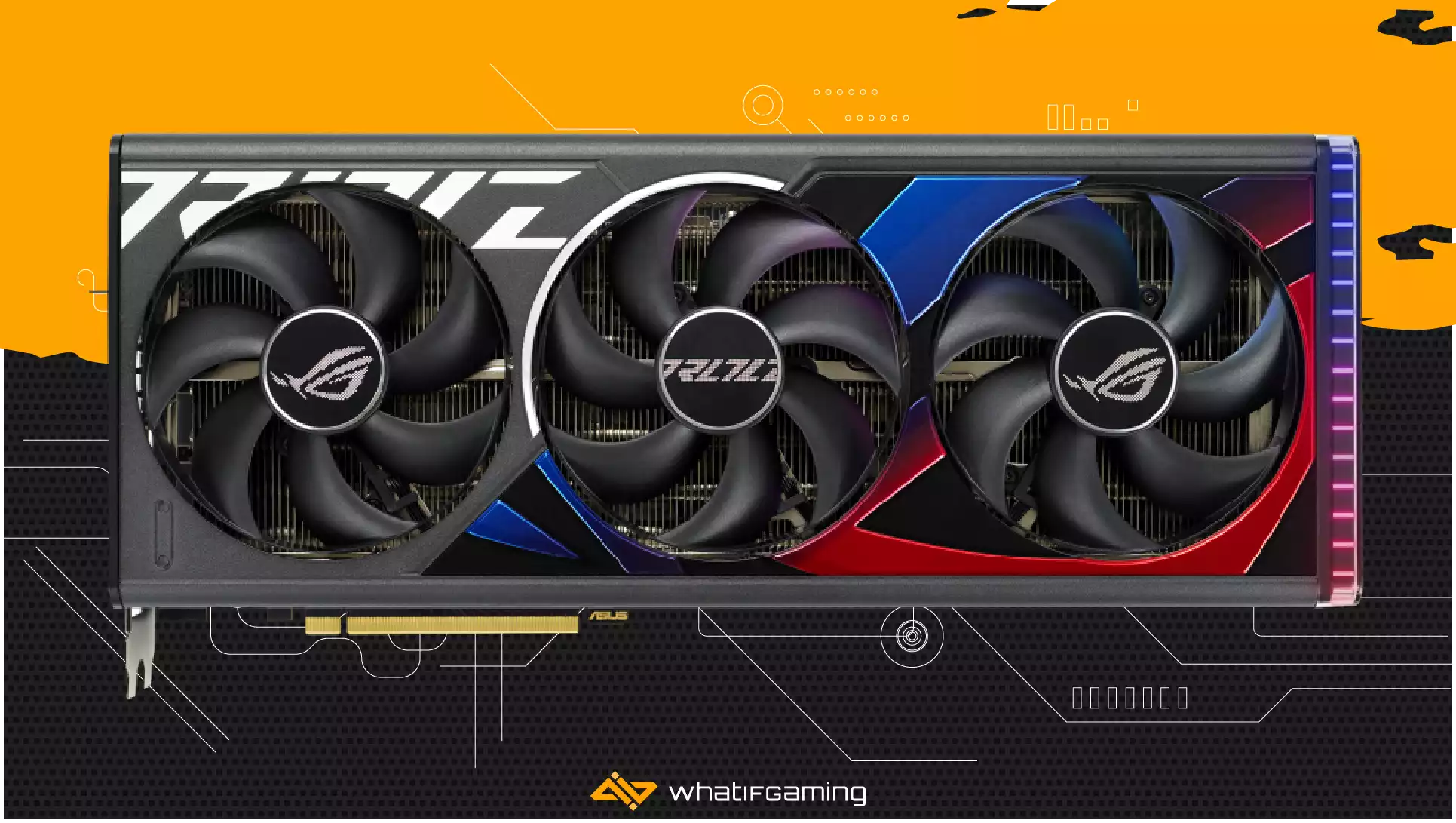 Now that EVGA is out of the game, ASUS is the first that comes to mind when considering top-end GPUs. Their ridiculously large, ridiculously expensive Strix OC is the best 4090 card if you're into air cooling. It has a small factory OC but can do more, and makes the price slightly more bearable by being cool & quiet.
We'll need much bigger cases and motherboards by the time the 6000 or 7000 series launches if custom flagship GPU design trends are any indication. Even compared to the already meaty Founder's Edition, the Strix OC is a beast. It will take up four slots of space and weighs almost a pound more than the FE.
Even so, there's no denying this is one beautiful GPU. Its all-metal exterior features a breezy backplate on one end and a colorful shroud on the other. The latter has a black base that mixes with an attractive red and blue gradient. Couple that with an RGB-studded side plate, and you've got the guaranteed main attraction for your next system build.
ASUS overclocked the Strix OC's boost clock by 90MHz. The increase nets it around 2-3% better fps than the FE.
The Strix OC has a standard port complement and uses the new 12+4-pin connector for power delivery. It draws more juice than the FE when stress testing, but the difference is less pronounced while gaming. A switch lets you toggle between the regular and a quiet BIOS that relaxes the fan curve in favor of less noise.
So, what are you paying around $2,000 for? Better VRMs and a world-class thermal solution. The Strix OC has 24 main phases and four more for the memory regulator. The added height is due to an even thicker heatsink array and a vapor chamber that doesn't give heat time to build up. Temperatures remain in the low 60s whichever BIOS you go for. Standard is already silent, but Quiet drops noise below the 30dB mark.
MSI GeForce RTX 4090 Suprim Liquid X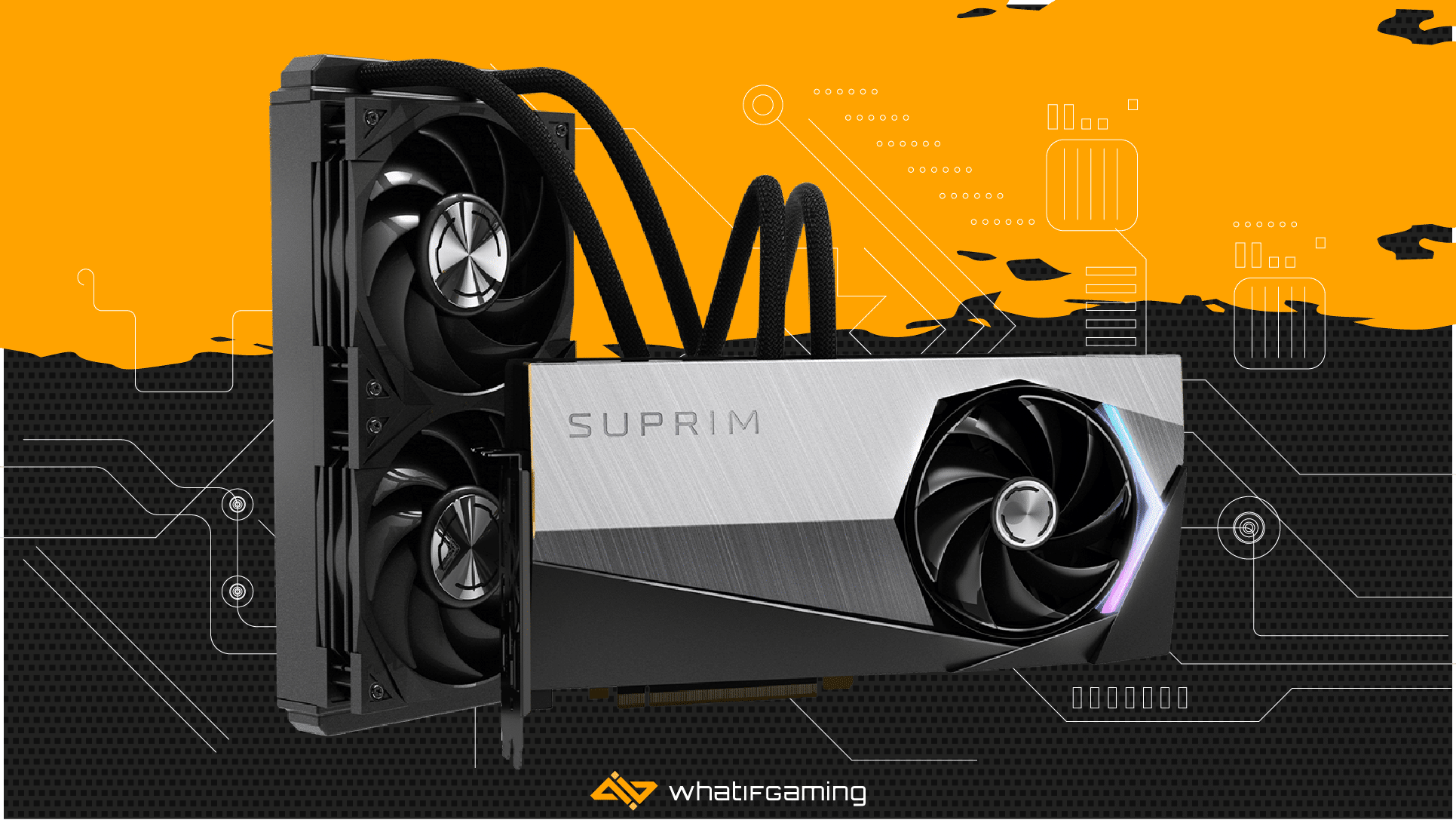 MSI Gaming GeForce RTX 4090 Suprim Liquid X
Base clock: 2235MHz | Boost clock: 2625MHz | Memory: 24GB GDDR6X | Ports: 3x DP 1.4, 2x HDMI 2.1 | TDP: 600W
Pros:
Excellent thermals and noise

Slim compared to other 4090s

Fairly-priced, given its design
Cons:
Requires space for tubes & a 240mm radiator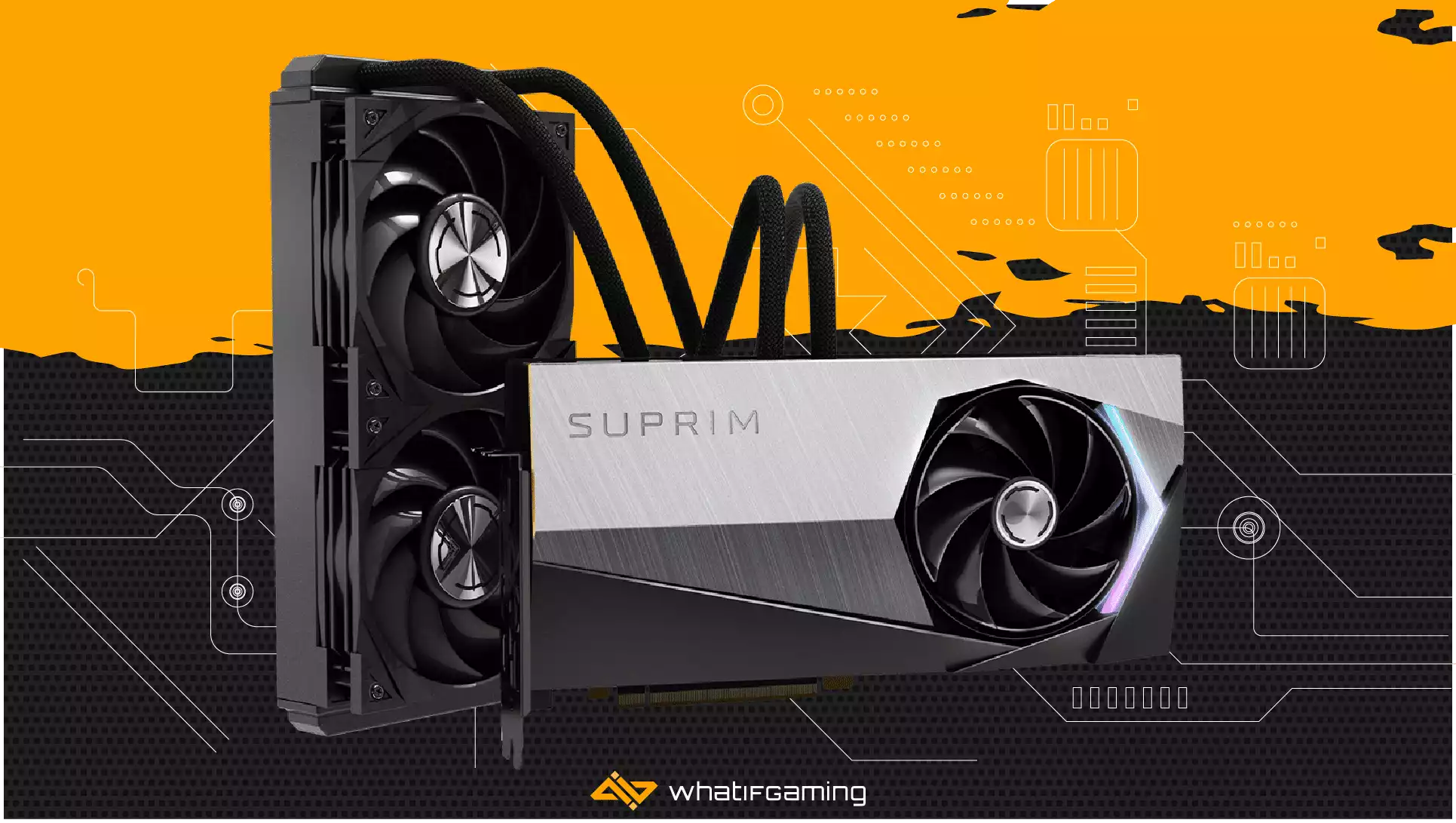 Not all 4090 versions are as humongous as the Strix. MSI's Suprim Liquid X is the best RTX 4090 for smaller cases and anyone who doesn't want their GPU to stifle airflow. It's just $150 more expensive than the base model, which is a steal compared to the Strix and considering the extra hardware.
MSI futurism is how we'd describe the Suprim Liquid X. The water cooling lets it get away with a single 100mm fan. The rest is clad in polished metal with some aggressive curvature. This is the card to get if your case is cramped for space since it's only two slots thick.
The radiator is a standard unit you'd find on any decent 240mm AIO. The fans don't have any manufacturer markings but work well. Unsurprisingly, the card's cooling solution is much less elaborate than the competition's. It consists of a single fan and a shroud that doubles as a heatsink since the cold plate and pump do all the work.
MSI gave the Suprim Liquid X a 100MHz boost clock increase. Like the Strix, it pulls around 2% ahead of the FE. Overclocking further doesn't seem worth it since you gain as much again by doing it manually.
Even though it has fan stop, the pump keeps running regardless of temperature. That makes the Suprim Liquid X the least efficient 4090 while idling. It draws only 10W more than the FE when gaming, so this is only an issue if you bought the $1,700+ GPU to browse the web and look at cat videos.
Unsurprisingly, the Suprim Liquid X is the coolest RTX 4090 around. Using the standard BIOS puts it under 60°C, surpassing the competition. It's already silent, so we don't think many gamers will trade two degrees for as many decibels by switching to the quiet preset.
NVidia Geforce RTX 4090 Founder's Edition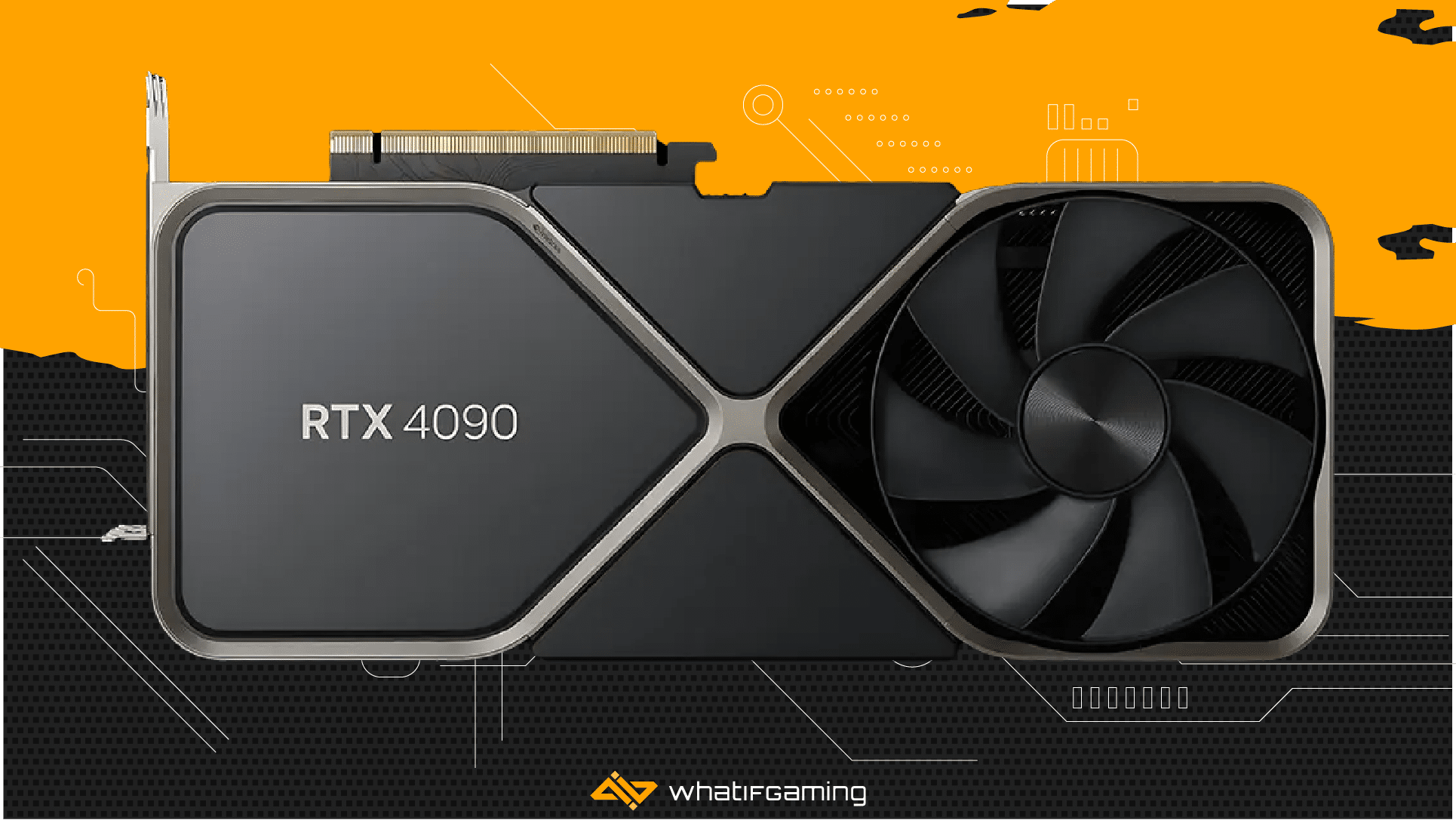 NVIDIA GeForce RTX 4090 Founders Edition
Base clock: 2235MHz | Boost clock: 2525MHz | Memory: 24GB GDDR6X | Ports: 3x DP 1.4, 1x HDMI 2.1 | TDP: 600W
Pros:
Outstanding performance gains, especially at 4K

DLSS 3.0 significantly boosts framerates further

Solid thermals and noise output
Cons:
Very expensive

Controversial power cable
The Founder's edition remains a competent representation of each new NVidia GPU. It combines a baseline MSRP with a unique design and specs other models need to measure up against. As such, its segment is the perfect opportunity to talk about what makes the RTX 4090 a card to marvel at.
More of (almost) everything was NVidia's core philosophy when developing this card. Rather than satisfy itself with incremental improvements evident in its most affordable offerings, NVidia broke the mold with this one. The RTX 4090 has 50% more cores than the 3090 Ti, and the frequency jump now rivals Team Red's competitors.
24GB of GDDR6X RAM remains unchanged, and you shouldn't need all of it unless you're heavily into game creation or 3D art. The wave of recent poorly-optimized releases notwithstanding. The card's unique shape received only mild correction, new fans being the most notable. It's a monstrously heavy card, clocking in at more than 2kg / 4.6 pounds. Make sure your motherboard's expansion slots are solid enough to handle it.
The RTX 4090 uses the Ada Lovelace architecture and is manufactured using TSMC's 5nm fabrication. It features new CUDA, Tensor, and RT cores. Most notably, it introduces AI-generated frames through the newest version of DLSS. Inserting such frames between each conventionally rendered one effectively doubles the FPS at little cost to visual fidelity.
Even without DLSS, the RTX 4090 towers over the past generation, regularly scoring 30%+ better regardless of the game. It's especially potent at 4K, far outpacing even AMD's new flagship 7900 XTX.
The card comes with a contentious 12+4-pin cable that tends to melt after repeated plugging & unplugging. Its maximum power draw is a staggering 600W. Luckily, the RTX 4090 draws closer to 400W when gaming and is slightly more efficient than the 3090 Ti.
The Founder's Edition's thermals are good at around 65°C. Its alternating fans, six thick pipes, and an assortment of chunky thermal pads add up. It's not too loud either at 35 dB.
Gigabyte GeForce RTX 4090 Gaming OC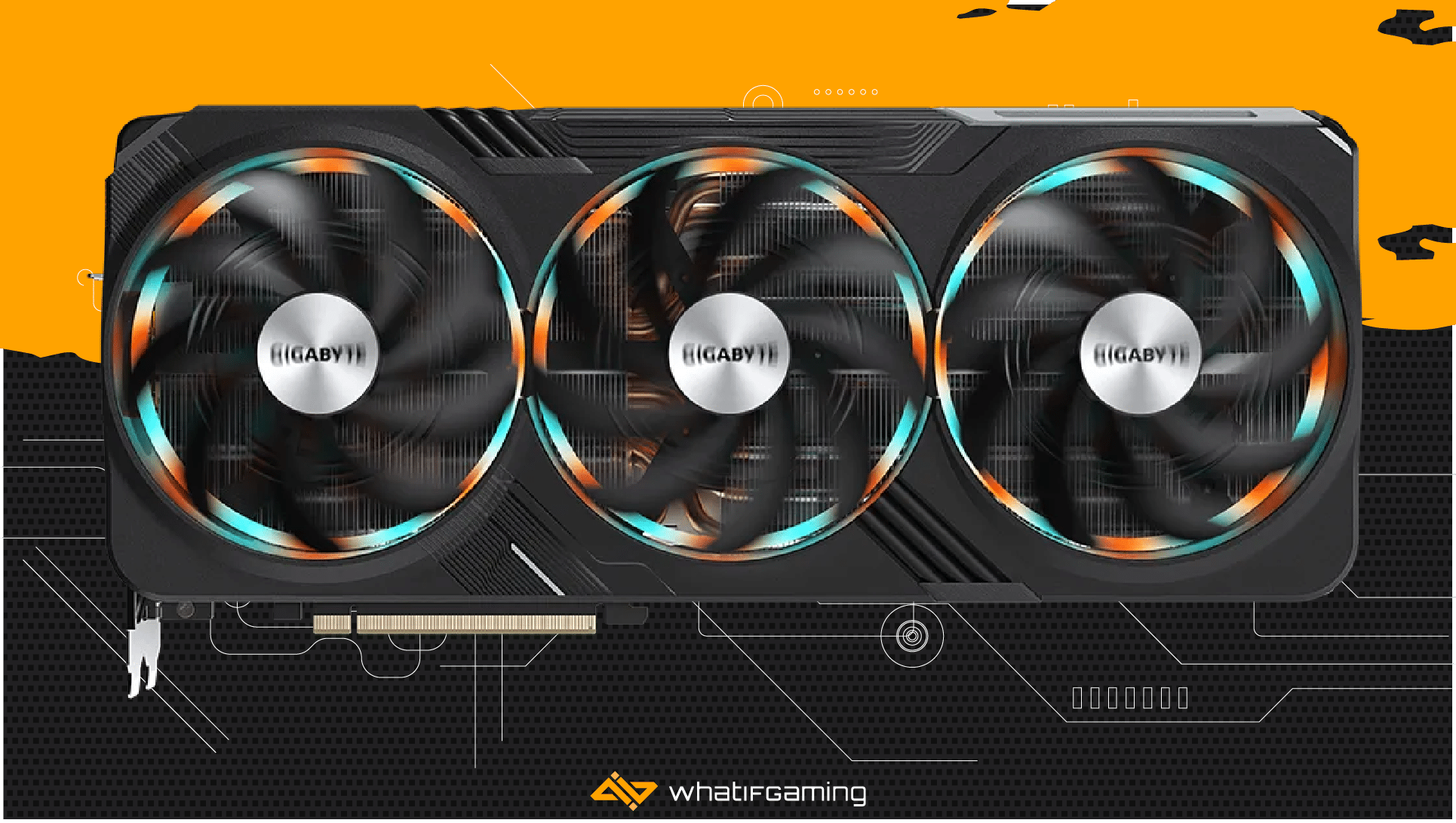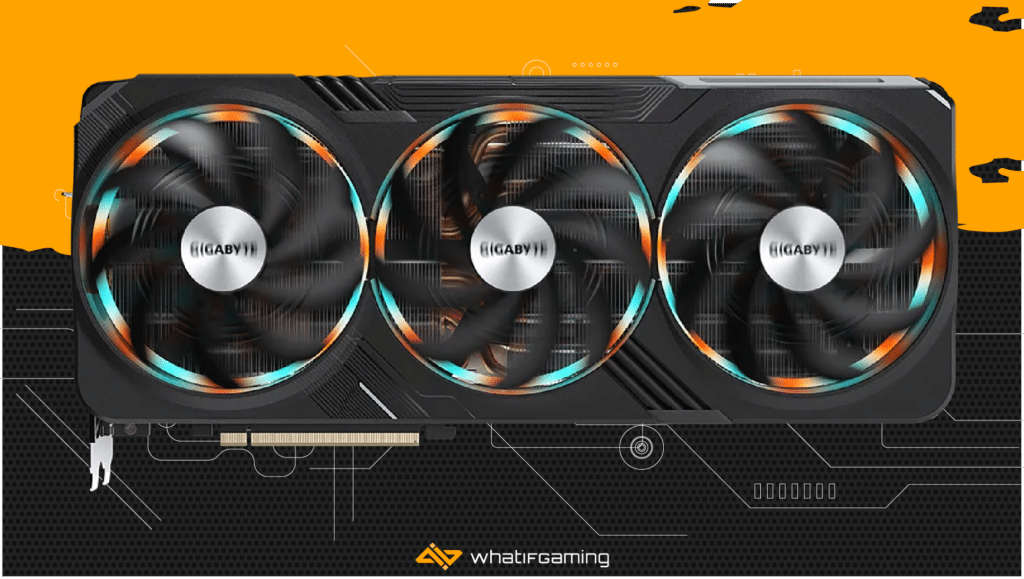 Gigabyte GeForce RTX 4090 Gaming OC
Base clock: 2235MHz | Boost clock: 2535MHz | Memory: 24GB GDDR6X | Ports: 3x DP 1.4, 2x HDMI 2.1 | TDP: 600W
Pros:
Excellent cooling at standard BIOS

Good all-around performance

Attractive RGB and aesthetics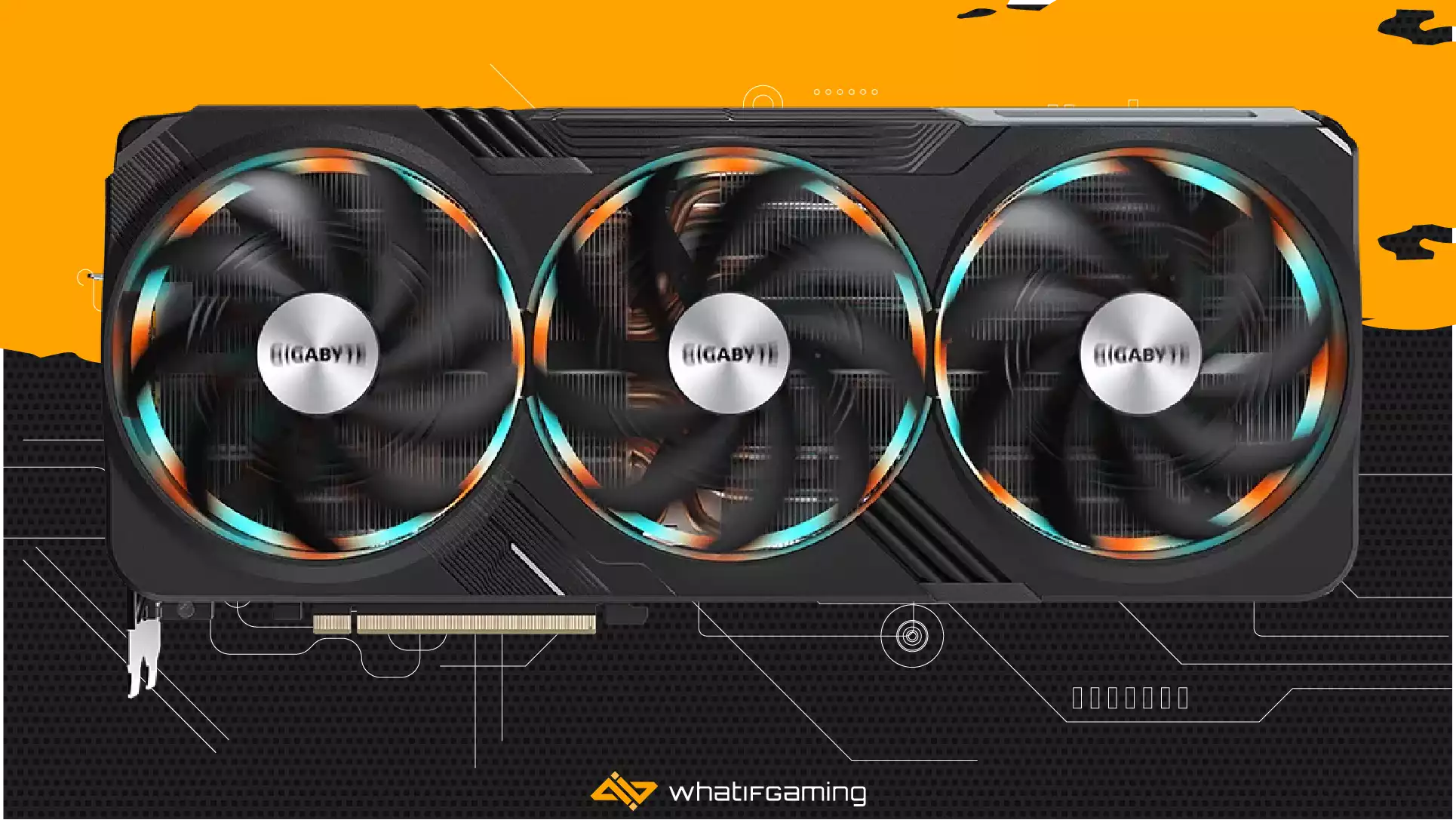 Next is the Gigabyte's Gaming OC version of the card. It does everything a tiny bit better than the Founder's edition. Why isn't this model higher on the list than the original? It costs $100 more and is as chonky as the Strix. If you don't mind paying the small extra for better thermals, this may be the best 4090 for you.
Gigabyte shakes things up with the Gaming OC's design by ditching the last generation's mostly gray aesthetic. The backplate is still gunmetal, while the shroud is now an alluring black. It contrasts nicely with the LEDs embedded into the company logo and fans, which light the card up with flair.
You get to the good stuff if you peek inside the card. There, you'll find a large vapor chamber, massive heatsinks, and no less than eight copper heatpipes siphoning heat away from the GPU. The PCB Is shorter than the rest, allowing air to pass freely through a large hole in the backplate.
Other than its own cooling solution, Gigabyte was faithful to the baseline RTX 4090 design. The Gaming OC has the same ports and power cable as the Founder's Edition. The 10MHz boost to its max frequency is close enough to count too.
As expected, the Gaming OC more or less matches FE performance levels. It needs more power to do so, albeit not so much that you'd notice a difference in your bill. It's also the first card on our list whose two BIOS options have tangible differences.
The normal version keeps the Gaming OC comfortable at 60°C, albeit at close to 40 dB. The quiet BIOS lives up to its name, yet its fan curve allows the card to get 4-5 degrees hotter.
Palit GeForce RTX 4090 GameRock OC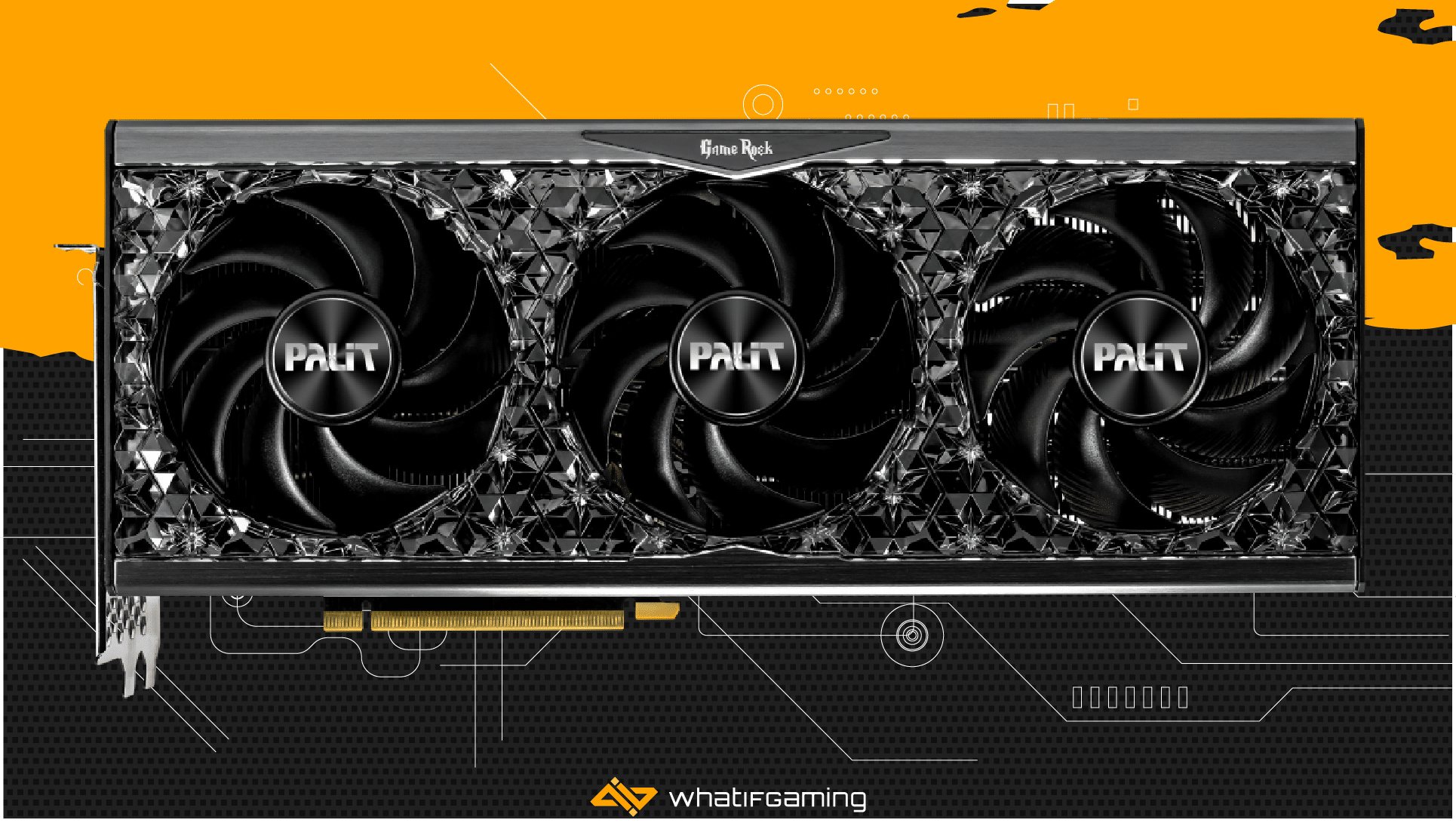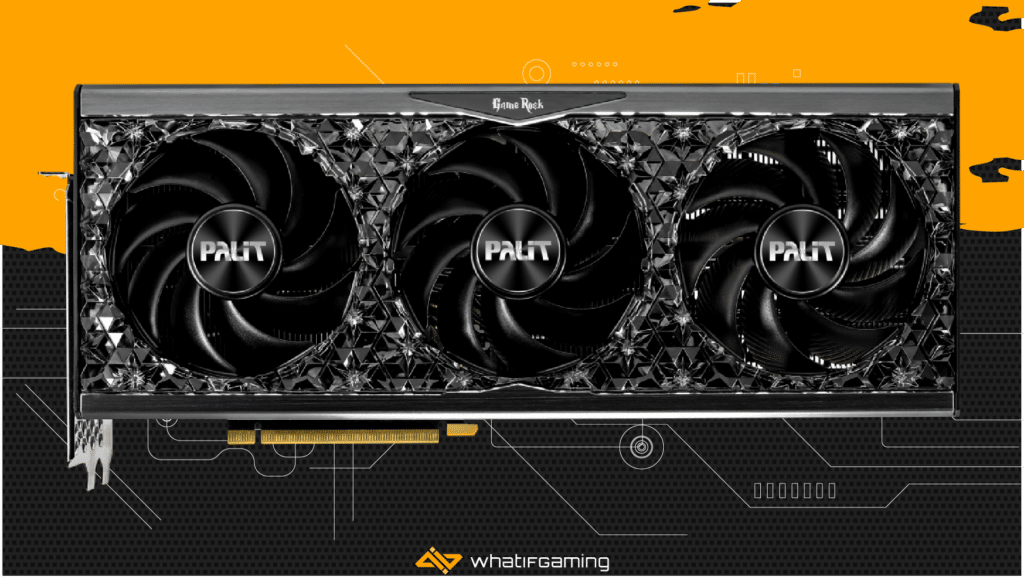 Palit RTX 4090 GameRock OC
Base clock: 2235MHz | Boost clock: 2610MHz | Memory: 24GB GDDR6X | Ports: 3x DP 1.4, 2x HDMI 2.1 | TDP: 600W
Pros:
Awesome visual presentation and RGB

Small price increase over MSRP

Solid performance
Cons:
Weaker VRM solution than other models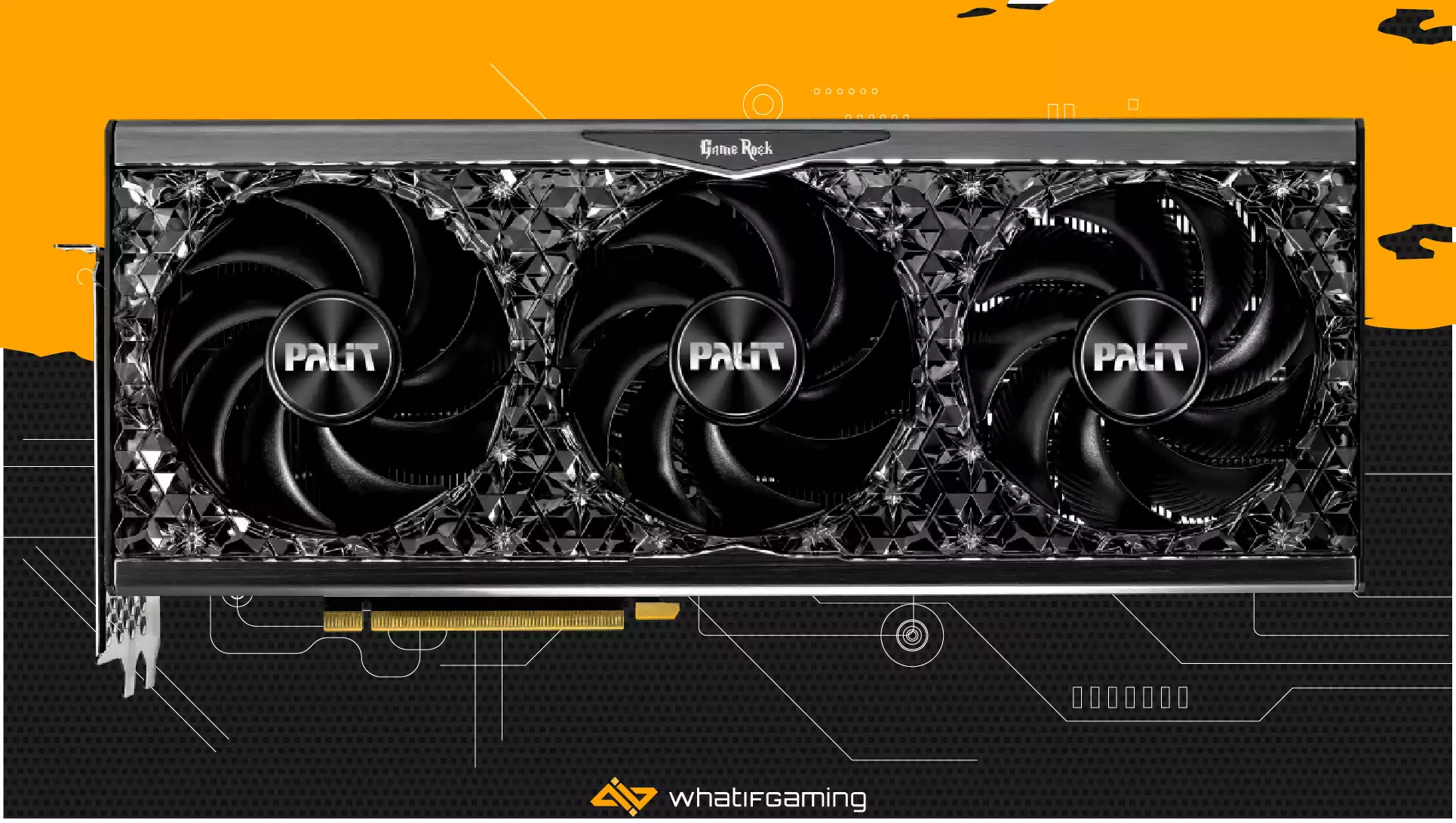 The cards we've talked about so far all have subdued designs, at least compared to our next candidate. Palit's GameRock OC turns the bling up to 11 with its unique design. It's not the best 4090 card when it comes to thermals or the VRM, but it performs as competently as any other on the list.
The GameRock OC's looks will leave no one indifferent. Its shroud features a crystalline structure set on a black background Palit poetically refers to as Midnight Kaleidoscope. It's impossible not to draw parallels to G.Skill's Royal line of RAM since the designs are similar. Turning your PC on illuminates the entire shroud. The crystals make the effect look unique and more attractive than a similarly-sized solid RGB wall would.
Other characteristics bring the GameRock OC in line with the rest of our picks. It's another four-slot behemoth with eight heatpipes like the Gaming OC, albeit arranged differently. A curtailed PCB is part of the design, as is a dual BIOS switch and new cable support.
Palit infused the card with a 2610MHz boost clock, one of the highest around. It didn't help much since its gaming framerates match or surpass the FE by a frame or two. The GameRock OC has the least developed VRM, with 16 phases for the GPU and three for memory. It doesn't impact performance but means the card may get hot if you overclock manually.
Factory thermals sit in the mid 60s, which is decent if unimpressive. Interestingly, using the quiet BIOS audibly lowers noise but doesn't impact cooling efficiency. Stick to it to reap the benefits.
MSI GeForce RTX 4090 Gaming X Trio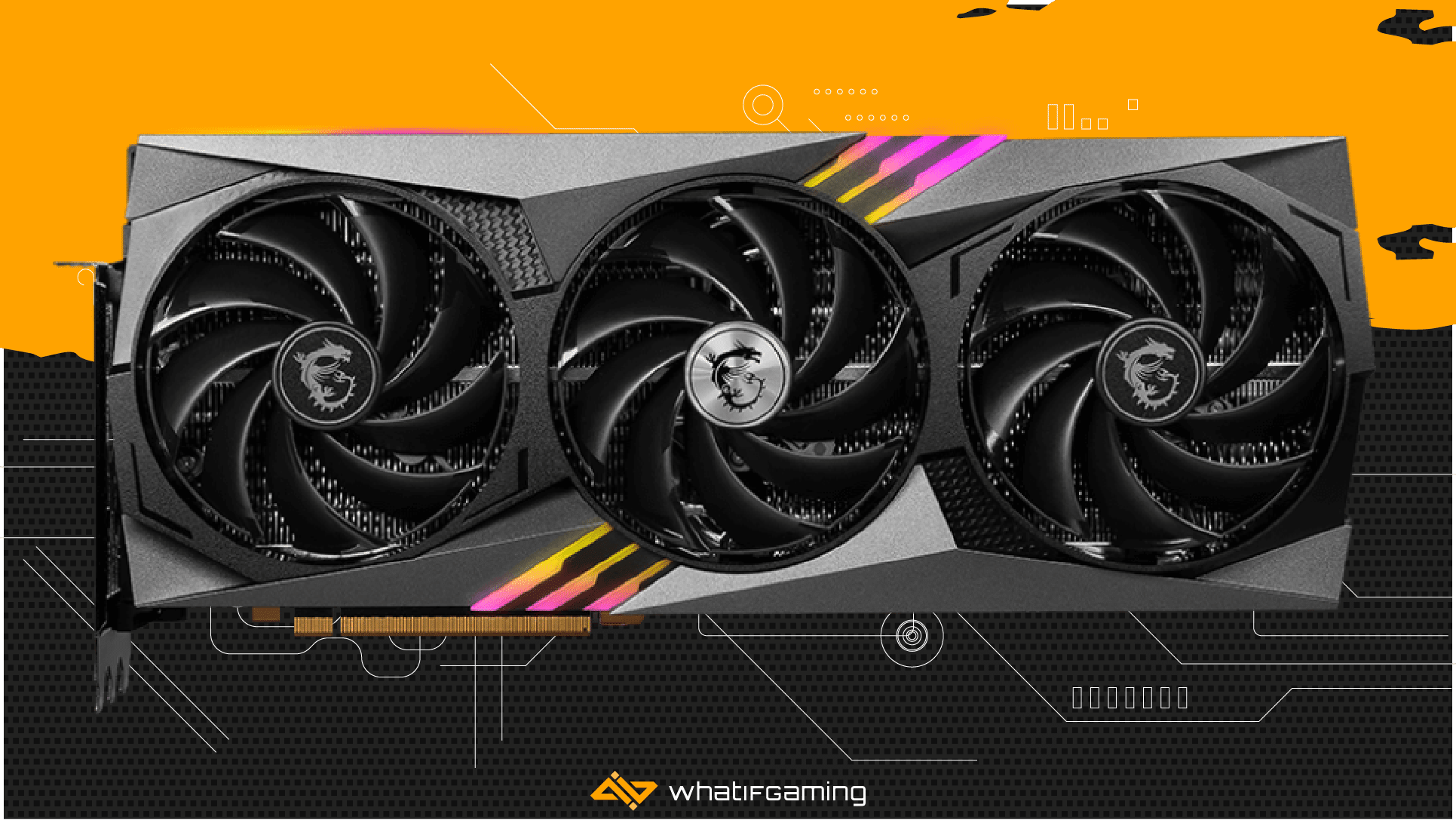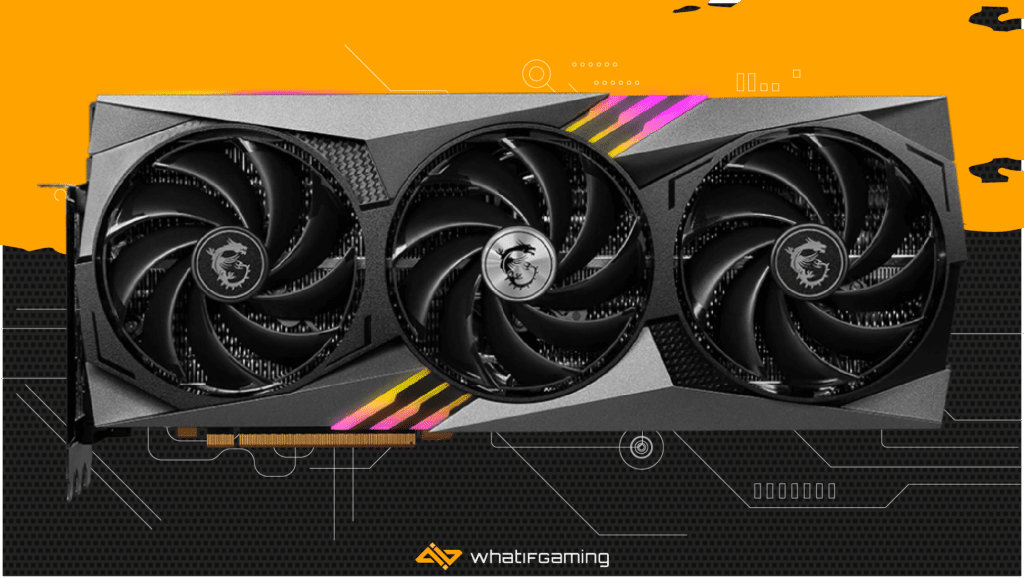 MSI RTX 4090 Gaming X Trio
Base clock: 2235MHz | Boost clock: 2595MHz | Memory: 24GB GDDR6X | Ports: 3x DP 1.4, 2x HDMI 2.1 | TDP: 600W
Pros:
Affordable for an RTX 4090

Decent boost clock

Thinner than other aftermarket models
Cons:
Hot when set to standard BIOS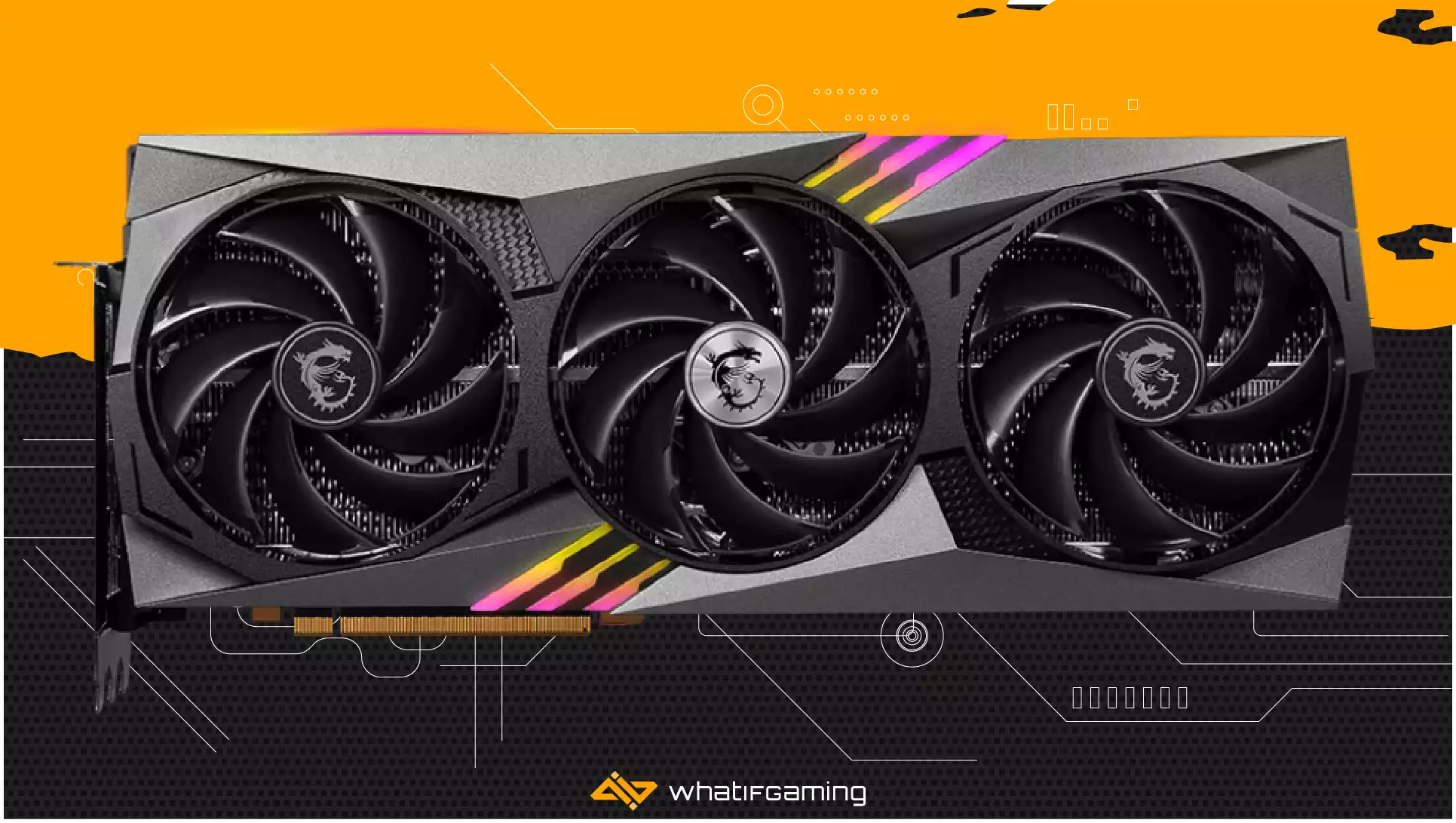 Crypto mining might be dead, but GPUs still frequently come with outrageous markups. The Gaming X Trio is an exception you can more easily get at MSRP than the Founder's Edition that's supposed to cost the same. It brings comparable performance inside an attractive package and is the best RTX 4090 for "budget" buyers.
This fairly-priced GPU looks much like past designs. It has the trademark angular shielding around its three fans and several RGB strips that complete its fearsome appearance. Stylized claw marks decorate the metal backplate while giving the heatsink array more room to breathe.
MSI has a knack for creating compact cards compatible with more motherboards since the Gaming X Trio needs no more than three slots of breathing room. The lack of a vapor chamber is a tradeoff, leaving the card with "only" a baseplate that covers the VRM and eight heatpipes for thermal management.
Even though it's not the flagship, MSI still graced the Gaming X Trio with a 75MHz uptick over the regular boost clock. It roughly translates into a 2% performance boost that depends on the game, with consistent results across the most popular gaming resolutions.
Being slimmer than the competition comes with thermal drawbacks. The Gaming X Trio's regular BIOS pushes temperatures into the 70s. That's well within safety limits but a poor showing compared to the rest. Luckily, the card also has a gaming BIOS that dials in a more aggressive fan curve, dropping the temperature into mid-60s territory while being only a few decibels louder.