If you like over-the-top shooter games absolutely jam-packed with action, chances are you've probably heard of Borderlands 3. The Borderlands series of games is famous for its incredible features and mind-blowing takes on the traditional shooter experience. Borderlands 3 is constantly updated to include newer content. Although the game is fun to play and filled to the brim with adventure to uncover, it can be pretty tricky to obtain high-level loot and gear.
Nevertheless, you can always use SHiFT Codes in Borderlands 3 to gain an extra boost in your journey. Borderlands 3 SHiFT Codes are free, redeemable 25-digit codes that can be used to unlock different cosmetic items and golden keys. You can use these golden keys to open chests in the Sanctuary. This, in turn, nets you different rewards based on the contents and probabilities of the chest.
Whether you're a pay-to-play or free-to-play individual, check out this list of working bl3 shift codes we've compiled that'll help you get a headstart in your game. We've also created an informational guide on how you can redeem these codes, so we've got you covered on all fronts!
What Are Borderlands 3 SHiFT Codes?
As we've briefly mentioned, SHiFT codes in Borderlands 3 are redeemable codes that are regularly released and updated. These mostly provide you with in-game cosmetic items or golden keys. You can further use them to gain access to different in-game items.
There are some Borderlands 3 SHiFT codes that are permanent. Most of these, however, are time sensitive – so you need to be quick and redeem them as soon as possible!

NOTE: We have updated this list for Febuary 2023. It will be continually updated throughout the month and year. 
Working Borderlands 3 SHiFT Codes:
| | |
| --- | --- |
| Codes | Rewards |
| 9XCBT-WBXFR-5TRWJ-JJJ33-TX53Z (Permanent) | 3 Golden Keys |
| KSWJJ-J6TTJ-FRCF9-X333J-5Z6KJ (Permanent) | Shrine Saint Head (Amara) |
| KSK33-S5T33-XX5FS-R3BTB-WSXRC (Permanent) | Antihero Head and Saurian Skull Trinket |
| WSCBT-R5BB3-66KX9-F3JBT-ZW3JK (Permanent) | Pilot Punk Head |
| ZFKJ3-TT3BB-JTBJT-T3JJT-JWX9H (Permanent) | 3 Golden Keys |
| 5H533-9XT3T-FXWFZ-RJTTB-6FXKJ | 10 Golden Keys, 1 Diamond Key |
| KZKJB-C5BTT-RXW69-XJ33B-5JRBS (Permanent) | Super Mecha Head |
| KHWTB-3CBJB-6XWFZ-6B3BB-T5CCJ (Permanent) | Null Value Head |
| Z65B3-JCXX6-5JXW3-3B33J-9SWT6 (Permanent) | 3 Golden Keys |
| K95BT-B99H9-CX5XH-RTJB3-C6SJX (Permanent) | Skagwave Head |
| HCX3B-WBTTJ-3TTJT-BJJT3-5XK95 | Hot Loader Vault Lander |
| ZFKJ3-TT6FF-KTFKT-T3JJT-JWX36 (Permanent) | 1 Golden Key |
| CSWJT-FS9H9-W6KFS-R3TTT-RFCHR (Permanent) | 1 Diamond Key |
| CZ5JT-HFH99-KXKRZ-6BTJJ-BS5WB (Permanent) | Saurian Synth Head |
| CZKTB-6BTJ3-R6KRZ-6B3TT-RX5ZH (Permanent) | Gray Matter Head |
| CS5JB-CTTBB-FFWXZ-FJ3BT-TC6R3 (Permanent) | Daemon head |
| ZRWBJ-ST6XR-CBFKT-JT3J3-FRXJ5 (Permanent) | 3 Golden Keys |
| KZKBB-5HZ9S-CFKR9-RJ3T3-JBTK6 (Permanent) | Arachnoir head |
| HXKBT-XJ6FR-WBRKJ-J3TTB-RSBHR (Permanent) | 1 Golden Key |

Expired Borderlands 3 SHiFT Codes
None of the codes from our list have expired as of yet.
How to Redeem Borderlands 3 Codes
There are two methods that you can employ to redeem your SHiFT codes in Borderlands 3. We'll explain each one to make it easier for you!
Through the In-Game Menu
You can redeem your codes through the in-game menu. To do this, follow these steps:

1. Open up the main or in-game menu.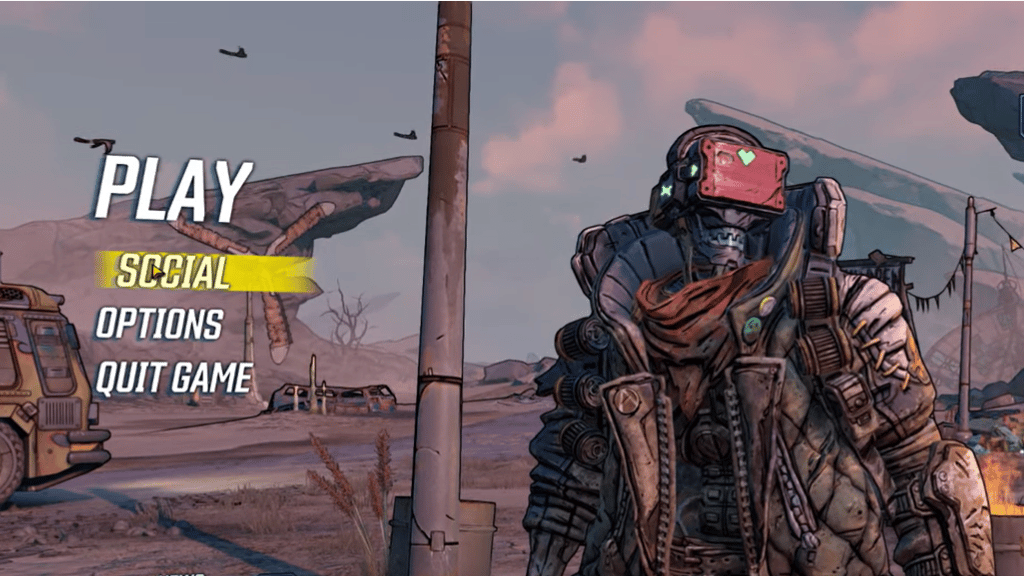 2. Go over to the "SHiFT" option in the socials tab.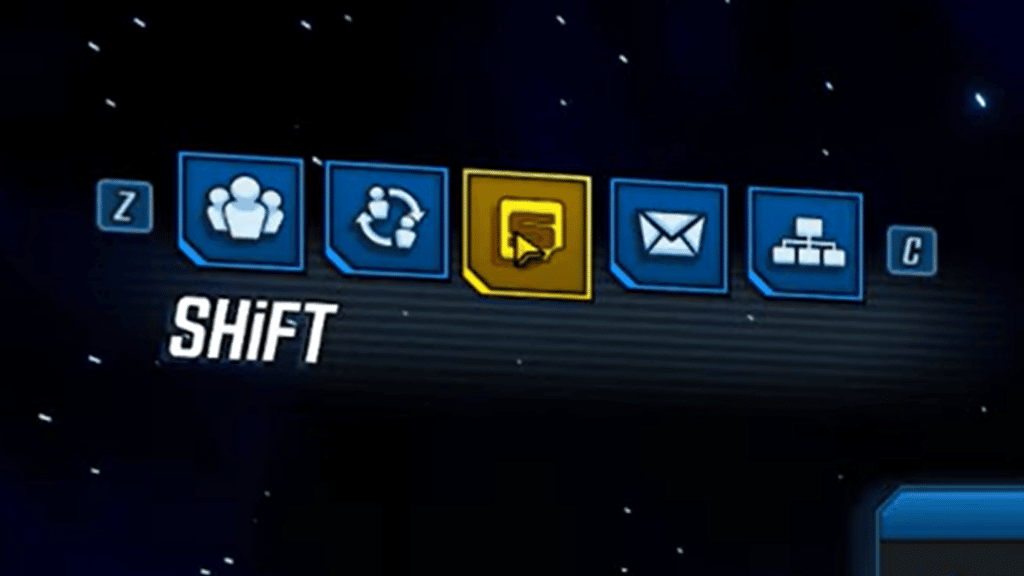 3. Enter the 25-digit redeemable bl3 SHiFT code in the present input box.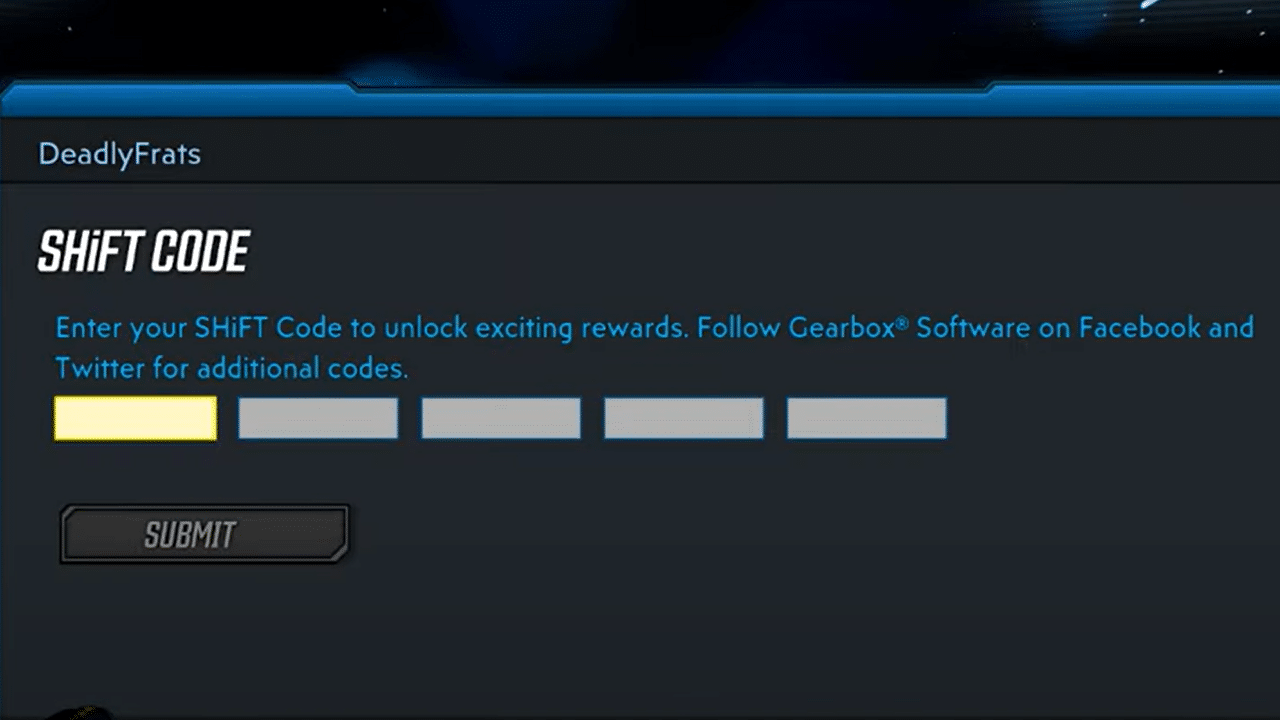 Through the Official Borderlands Website
Another technique for redeeming your codes is to use the official Borderlands 3 website.
1. Firstly, go over to the Borderlands website and log in or sign up.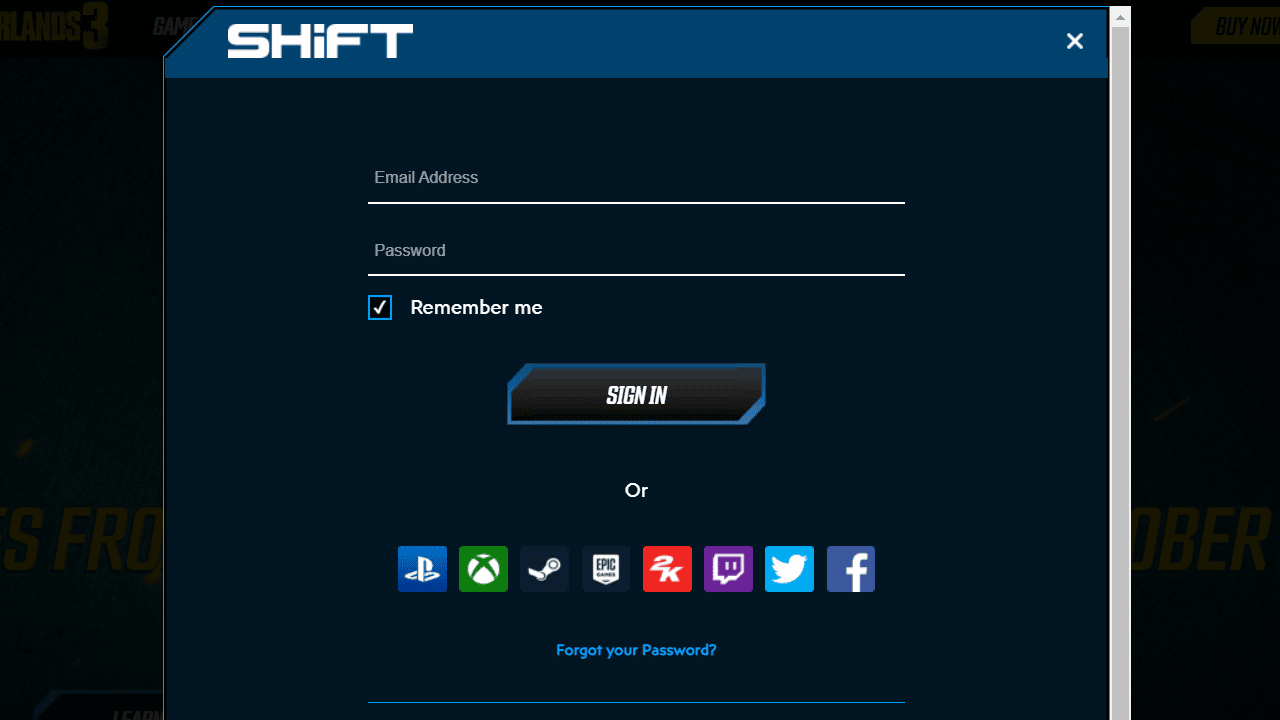 2. Once on the website, go over to the SHiFT area, and select the "redeem codes" option.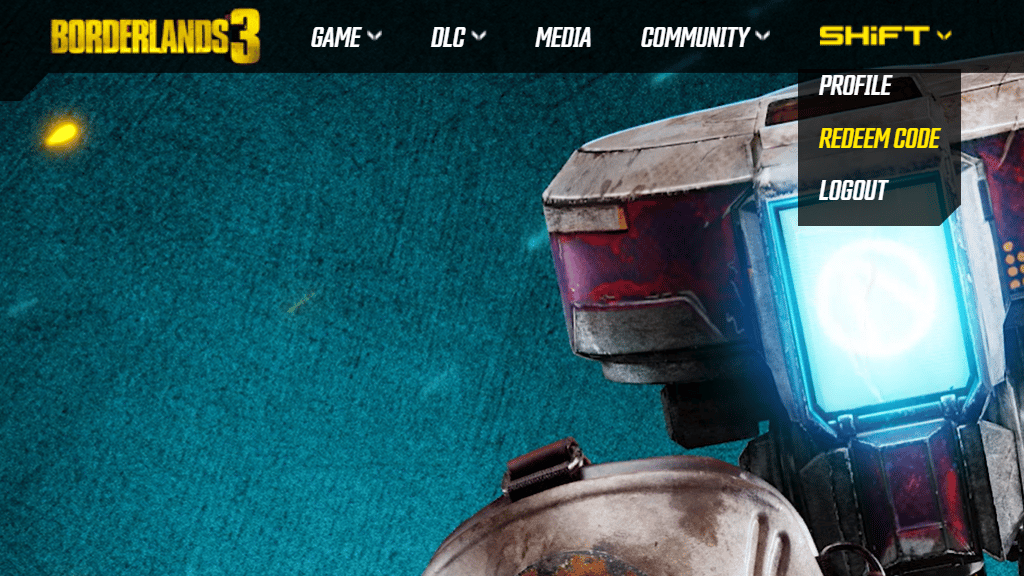 3. Punch in your redeemable bl3 SHiFT codes here – their contents will be added to your account!
When Do Borderlands 3 SHiFT Codes Expire?
There isn't a set criteria for when a code will expire. Each code may have a different life. In general, it's better to redeem a code as soon as you can since once it expires, you won't ever be able to redeem it again!
Are New Codes Added With Each Update?
Both yes, and no. Codes are added with each update, but that's not a milestone for them to be added. Instead, SHiFT codes are updated for Borderlands 3 throughout the year and don't have any specific requirements for when they will eventually come out.
Lately, the developers have been a bit quiet about releasing new codes. Only two codes have been released that are still active over the two recent months. There isn't any indication as to whether developers would be picking up the pace for releasing new codes anytime soon since these are mostly randomly put out.
Can SHiFT Codes Be Used In Other Borderland Games?
You'll be pleased to know that some of these bl3 SHiFT codes can be used in other games, such as Borderlands 2 and Tiny Tina's Wonderlands. The exact reward you receive depends upon the game itself.
Such codes are redeemable "multiple times". Don't take this term literally, though! You'll only be able to redeem the code once per game. You can, however, redeem them across multiple games (mentioned above) before they fully expire.
For example, the code 5H533-9XT3T-FXWFZ-RJTTB-6FXKJ (mentioned in the list above) can be used to gain 10 Golden Keys in Borderlands 2 as well as 3!
How Many Times Can a Single SHiFT Code Be Used?
In Borderlands 3, SHiFT codes are one-time use. This essentially means that you won't be able to reuse any codes. Thus, be sure to make the best use of any codes you come across!
You can use codes that are redeemable multiple times across different games. Your rewards and codes both, however, will be exclusive to each game you use them upon.
Conclusion
We hope this article on Borderlands 3 SHiFT codes helps you gain all the high-tier loot you're looking for. Be sure to review this article on a regular basis as we'll be updating it as soon as new codes come out.
If you're aware of any codes we may have potentially missed, feel free to let us know in the comments below! Since you're here, why not check out working codes for Roblox and Idle Heroes as well?