The release of Alan Wake in 2010 was the biggest landmark in Remedy Entertainment's development career. After that, the studio went on to create a new IP, Quantum Break, which wasn't received as well as Alan Wake. Moving on, they set their eyes on creating what would be their next AAA success on par with their earlier acclaimed shooter— Control.
Control hit gaming rigs in 2019, and oh boy did it excel expectations. The game's indoor setting inside the multidimensional "Oldest House" was as weird as it could get, but the environment, story, and characters couldn't have matched the vibes any better.
Remedy's Control was a success in more ways than one. And due to that, a sequel and a spin-off, which is surprisingly also going to be a AAA title, are officially in the works. Christmas came early this time around for Remedy fans as not only is Control 2 heading their way, but so is Alan Wake 2.
Control 2 Release Date
As of yet, Remedy Entertainment has not claimed a definitive launch window for the game. But we expect that Control 2's release date will likely be in 2026. Currently, Remedy's next title to be released is Alan Wake 2. And as they've been working on a handful of other projects, you shouldn't expect Control 2 to arrive any time soon.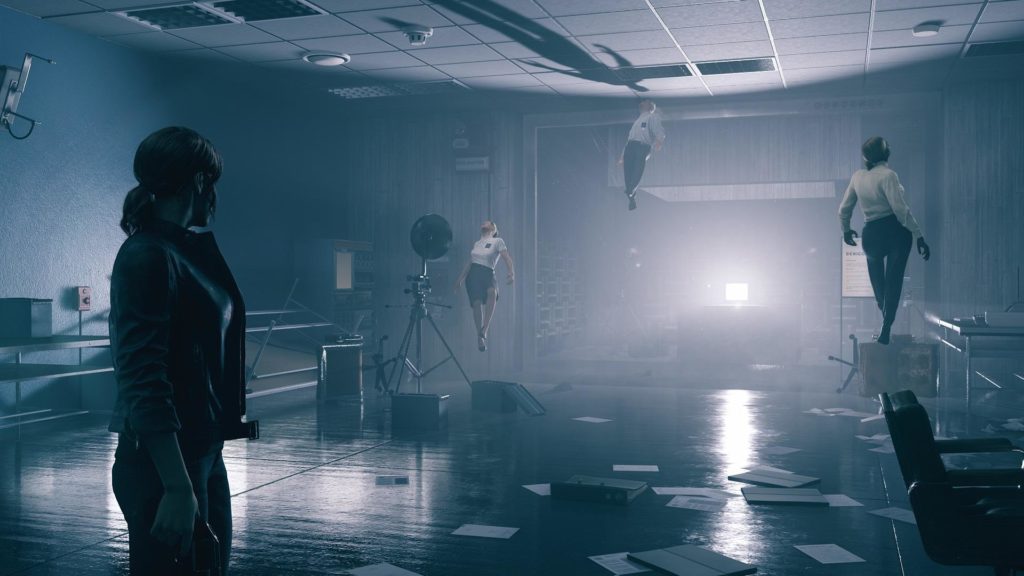 After Alan Wake 2, we presume projects Condor and Vanguard will arrive. And though Control's been a giant success for Remedy, they've stated they want to make the sequel bigger and weirder (supposedly). That's why you could see years pass until a teaser or a trailer for the game arrives.
Remedy Officially Confirmed it's Working on Control 2
Unlike most other companies that stay quiet for over a decade about a sequel (we're talking about you Rockstar) Remedy Entertainment instead provided a full-on roadmap that discloses every game that's in development at the company. The company first hinted at a possible sequel in the detailed roadmap that they shared a while ago. It read:
"Codename Condor, a spin-off game of Control, continues in the proof-of-concept stage. Codename Heron, a bigger Control game, is in the concept stage and its prototyping continues."

Remedy Entertainament
But now, finally, Remedy Entertainment has officially confirmed that Control 2 is in development. The game was formally announced on the official website of Remedy, and you can read all about the announcement here.
The game was previously codenamed Heron, but now it's revealed to be Control 2. In an earnings report for 2021 joined by the CEO of Remedy, the team stated that their next project, Control 2, is the "most ambitious one yet." So we're sure that the veteran team for the company that worked on both the original game and Alan Wake is going to lead the sequel.
Aside from confirming a tentative sequel, a spin-off game set in the Control universe is also in production.
The roster of upcoming games also included remakes of Max Payne 1 & 2, an original free-to-play co-op game, and Alan Wake 2. Control and Alan Wake seem to share the same universe, so you might see Jesse Faden cross paths with Alan Wake soon.
Control 2 is currently in its concept stage, with a few prototype builds being tested. So don't expect to see any trailers or updates about the game next year, possibly not until 2024.
The Control Spin-off Game
Project Condor is an upcoming AAA Control spin-off game. It's been allegedly revealed to be a 4-player PvE game. Though it's hard to imagine a setting like Control's working well for such a title.
Condor's budget is stated to be €25 million, which is almost near to Control's €30 million setback. As you read above, Remedy confirmed Control 2 will be bigger, so evidently, its budget will be heftier as well.
While no official release date for project Condor exists, we expect it to release sometime before Control 2. So project Condor is Remedy Entertainment's second co-op game under development. The other one being Codename Vanguard which is a collaboration with 505 Games. It'll be interesting to see how well the studio does by making a co-op title after releasing single-player hits for over a decade.
Control 2 Won't Release Before Alan Wake 2
At the VGAs 2021, Remedy announced Alan Wake 2. The announcement came as a shocking surprise as hopes to see the franchise return seemed pretty much non-existent. The original Alan Wake written by Sam Lake, reportedly took nearly half a decade to produce. While some sources claim that the exact development time was nearing seven years, compared to Control's 3-year manifestation.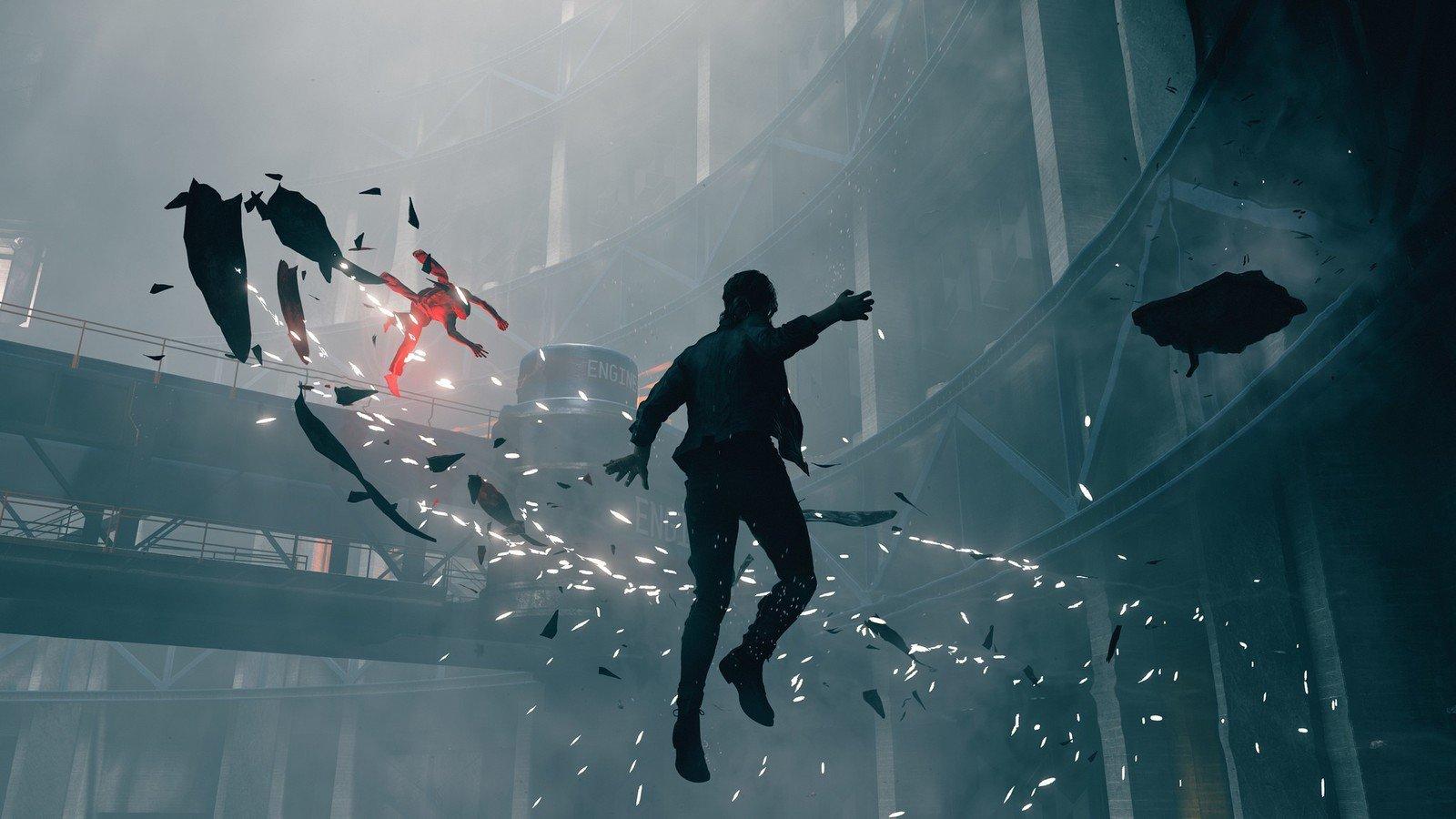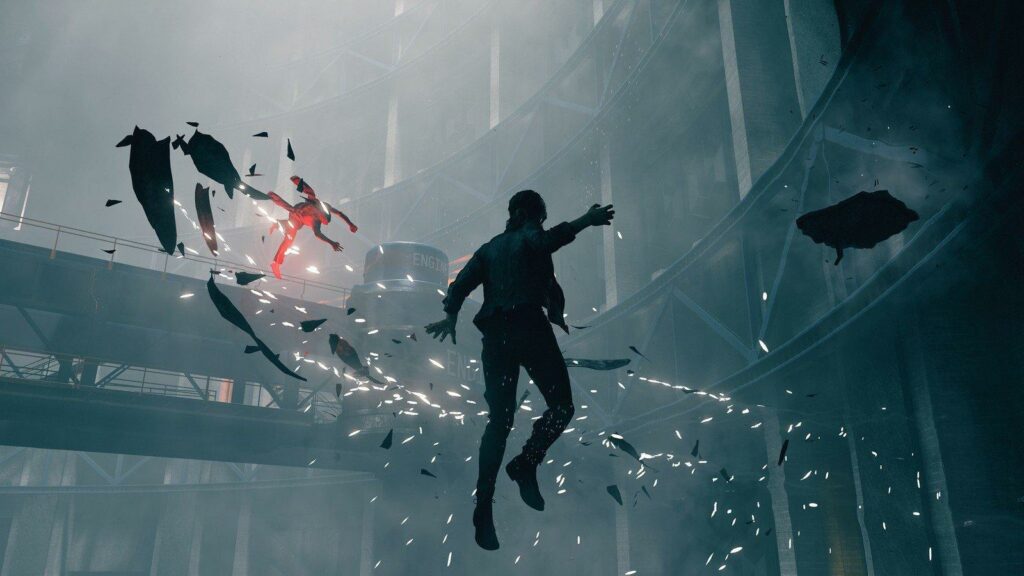 The extensive time the process took and due to sales not meeting expectations, higher-ups at Remedy thought it best to pursue new IPs. That decision led to you seeing Quantum Break and Control emerge. It wouldn't be an overstatement to say that Alan Wake 2's 2023 release date has almost gone gold. Whereas the roadmap report said, Control 2 is pretty much in the trial and error stages of its life.
Will Control 2 Only Release for the PS5 and Xbox Series Consoles?
Officially, Remedy hasn't claimed that it's not going to release its future games for the PS4 and Xbox One. But Alan Wake 2, their next AAA title, is only scheduled to launch for the PS5 and Xbox Series consoles.
Besides that, they've also confirmed that the Control spin-off, Condor, will only "be available on PC, PlayStation 5, and Xbox Series X|S." We also know for a fact that Control 2 will be a massive AAA title as well, so that pretty much automatically confirms it won't release for the PS4 and Xbox One.
Additionally, it doesn't look like Control 2 will hit gaming rigs before 2026. And it just doesn't seem possible that AAA title support for old-gen consoles like the PS4 & Xbox One will last that long.
But that's just speculation for now as a AAA title Like a Dragon 8, has been officially announced to arrive for the PS4 and Xbox One in 2024. So, for now, Control 2's support for old-gen consoles is a game of chance.
Where's the Story Heading Next with Control 2?
Control had as much of a strange ending as it had its beginning. The plot unfolds inside The Oldest House, which is a Place of Power. Locations such as The Oldest House do not act in accordance with natural laws. So that explains why you saw so many bewildering locations inside a perceivably miniature building.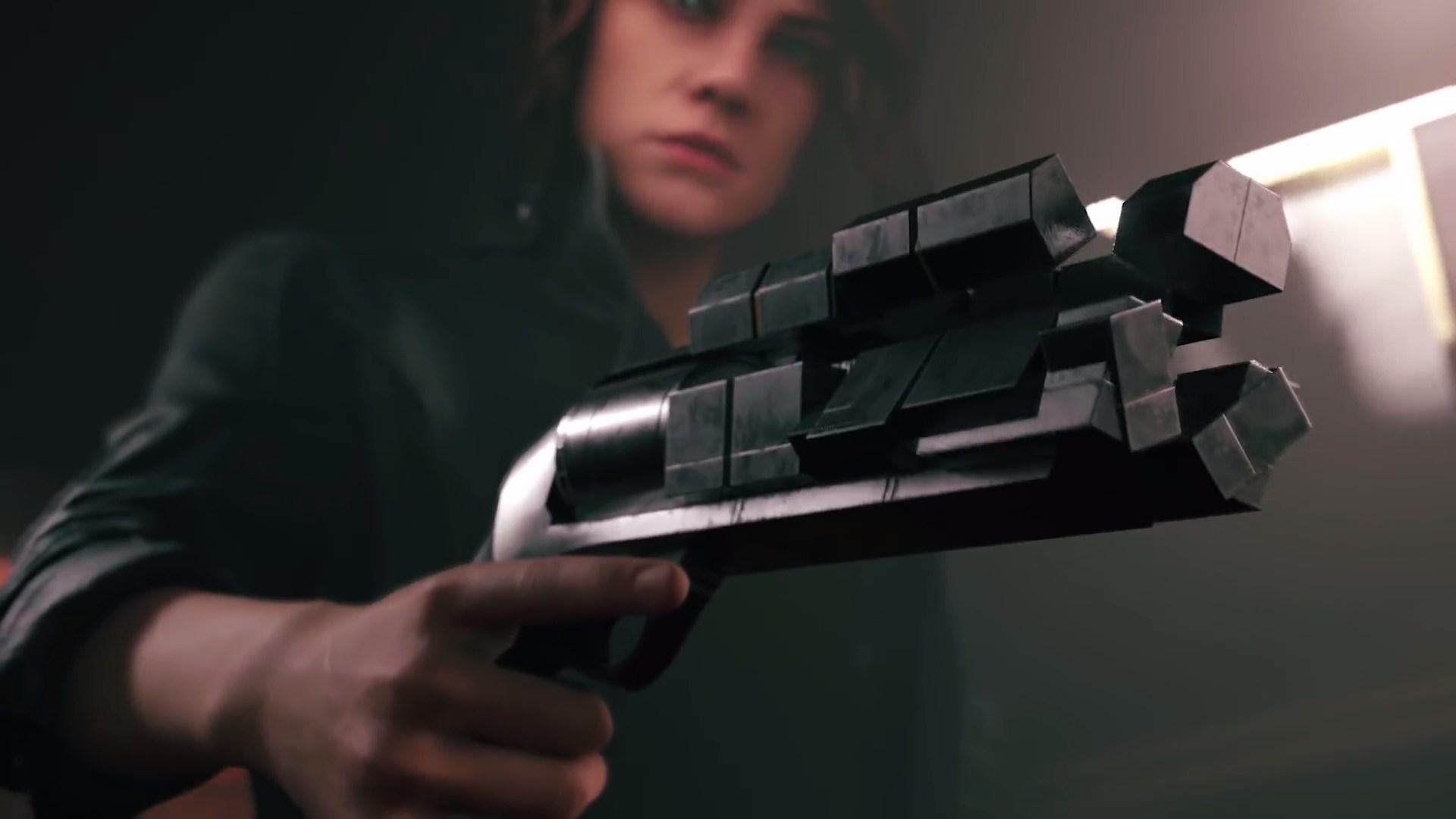 The game's ending sequences showed Jesse finding Dylan. As well as learning about his role in causing the Hiss to invade the Federal Bureau of Control (FBC). While the closing moments depicted Jesse becoming the new Director of the FBC. But remnants of the Hiss still remain. And until all of it is eradicated, you can be sure to see Jesse gunslinging again.
Jesse Might Appear in Alan Wake 2
Control's DLC expansions shocked pretty much everyone with repeated cameos of Alan Wake. After a decade of no news about the character, shivers went down the spines of fans when Alan Wake and his duel with the Dark Presence was touched on in the Altered World Events expansion of Control.
Jesse tried unfolding the events that took place in Bright Falls, and visions of Wake kept coming. The saga ultimately ended with a cliffhanger of an ending, hinting towards the now officially confirmed Alan Wake 2.
With both games now confirmed to be set in the same existence, it's completely possible that Jesse will show up in Alan Wake 2. The topic will remain under discussion till then, so you'll have to wait and see for now.
Control 2's Plot
Alan Wake 2 could affect Control 2's starting if the characters end up meeting in the game next year. Otherwise, you'll likely see the game start with Jesse continuing to find ways to retaliate against the Hiss. Also, expect to see Dylan's unclear fate addressed.
The Bureau itself is as mysterious as the Hiss, and Jesse never blindly follows them. It'll be an intriguing reveal if The Bureau is shown to know more than it lets on about the Altered World Events taking place.
The Oldest House definitely seems to be an unending labyrinth, so surely you'll be introduced to newer, more jaw-dropping spectacles. The secrets it holds are innumerable, and it's got dirt on almost every unnatural AWE in the world.
Especially the unnerving events that took place in Bright Falls with Alan Wake. So, it's assumably a done deal that Jesse and Alan aren't the only ones that have been trapped in such a sinister struggle.
Finally, taking everything into account, yeah, Alan Wake 2 is Remedy's next game. So we'd say, for now, you should be happy that Control 2 is a done deal. And if you're still yearning for more Remedy uncanniness, then the Alan Wake sequel is just around the corner, so hold on a bit longer.