Dead Island 2 after several delays will finally come out this month. With less than a month to its launch, achievements for the title have been revealed. True Achievements has revealed a bunch of unlockable achievements for Dead Island 2, however, it is a restricted list to hold off any spoilers.
Dead Island 2 Achievements are A Mix of Combat, Story, And Side Quests
A total of 27 Dead Island 2 achievements have been revealed, giving us a good idea of what to expect to get 100% completion. All these are miscellaneous unlocks and a limited list to prevent spoilers about story-related quests.
The achievements include a mix of combat, story, challenges, and other side quests. As expected of the title, most unlocks involve slashing the flesh-eating zombies in different ways. This involves taking down zombies with various weapons and in multiple ways. Other achievements include unlocking all zombie types several challenges and reaching certain levels.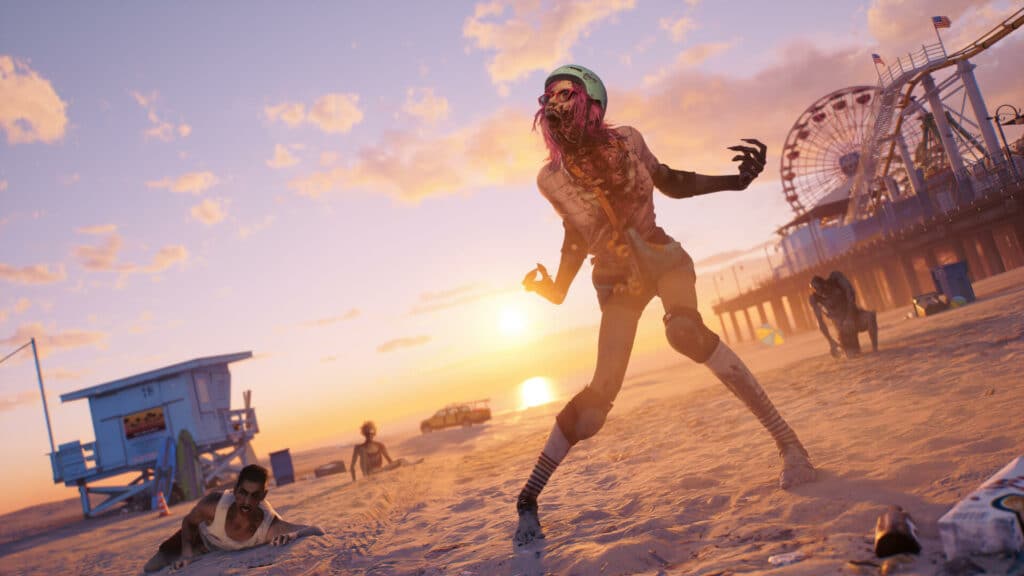 There are achievements for completing side-quests as well. One includes completing 40 non-story quests, indicating there will be many side quests. However, most achievements are centered around combat. Surprisingly, there is no achievement on completing the rest of them. Overall, the list is really simple and all you have to do is kill the heck out of the zombies.
Dead Island 2 launches on April 21 for PlayStation 4, and 5, Xbox One, Xbox Series X|S, and PC. You can also check out the brand-new procedural FLESH system that makes the game different from others.
What are your thoughts on Dead Island 2 achievements? Let us know in the comments down below.