It may come off as a surprise, but we know the Dead Island 2 release date. Yes, after 11 long years, you'll be able to hop back into the world of Dead Island and slay some zombies. And now, despite being resurrected, Dead Island 2 is not being renamed Alive Island 2.
Longtime fans of the series like me have given up hope that we would see a Dead Island 2 release. Thankfully, the guys over at Dambuster Studios are ready to release the game in 2023.
Dead Island 2 got re-announced at Gamescom 2022 opening night live and is slated to release next year, in 2023. With a new development studio and a team behind it, the game is ready to hit all major platforms, including last, current-gen consoles and PC.
It has been 8 years since the Dead Island 2 announcement, and we cannot believe the game is ready to be released soon. Here's what we know about the Dead Island 2 release date.
Dead Island 2 Release Date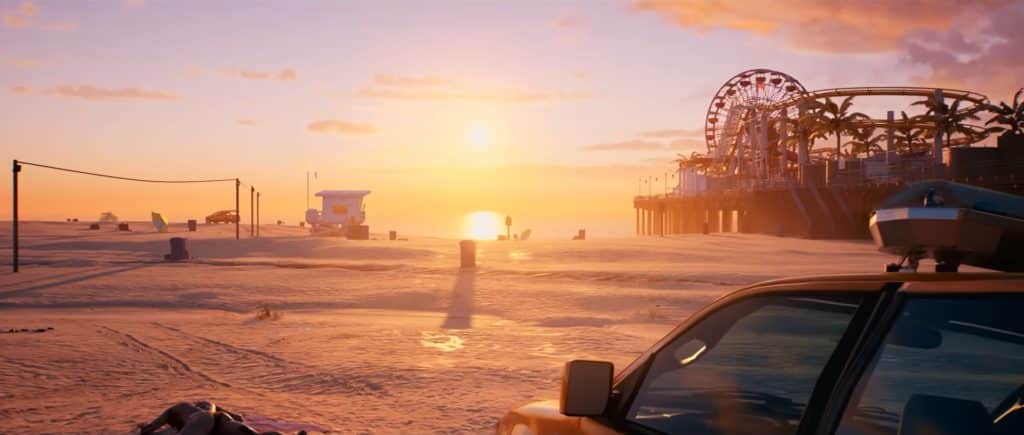 When does Dead Island 2 come out?
Dead Island 2 release date is February 3, 2023.
While the Dead Island 2 release date was leaked by the game's Amazon store page, the official announcement came a little while at Gamescom 2022 opening night live. The game practically followed the Fallout 4 formula of releasing the game within a couple of months of the announcement. Yes, they are deliberately ignoring the 8 years of development hell the game has been in.
The developers also released a meaty trailer showing off the gameplay, the setting, and some wacky characters to boot. While we do have the release date of Dead Island 2 and a new trailer, we can't wait to get excited about the new zombie-slaying RPG game. Of course, there are still a lot of details missing and we are hopeful that the studio will release more details soon. In the meantime,
Dead Island 2 Release Date Platforms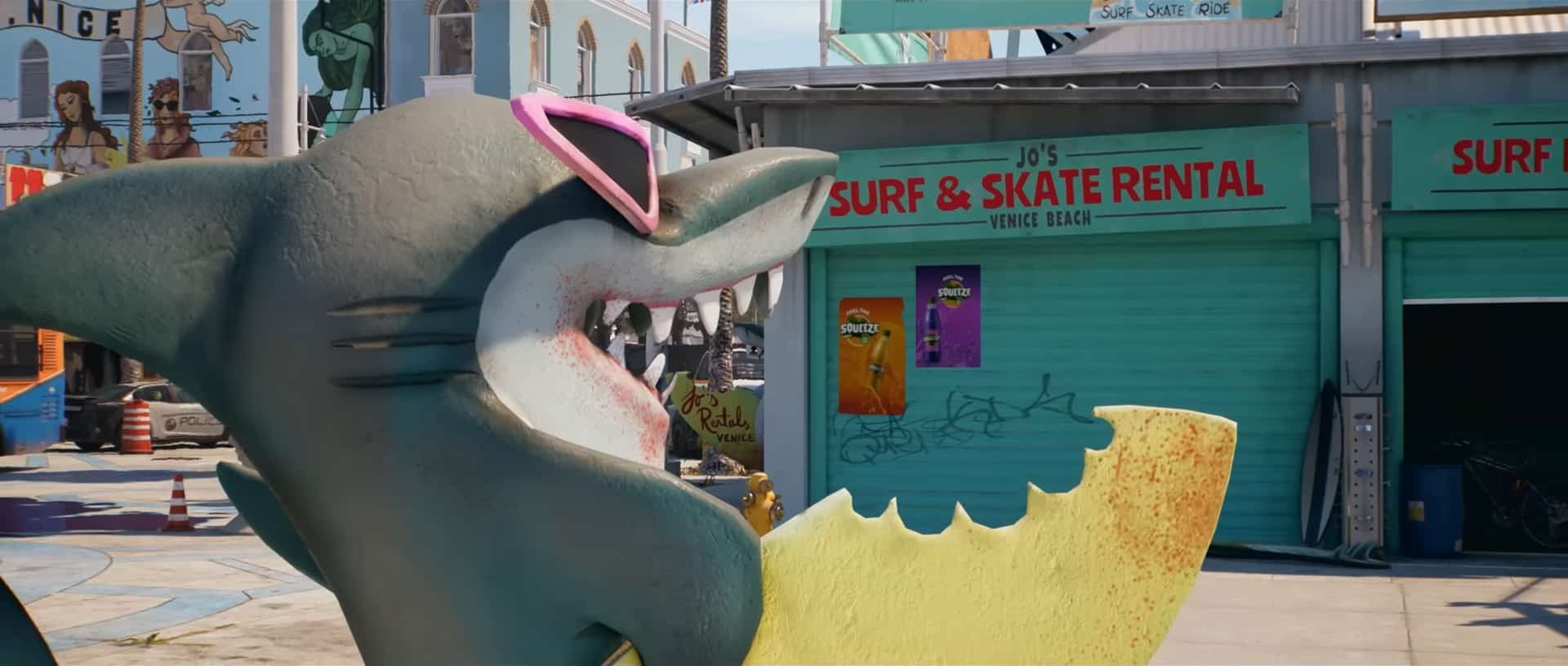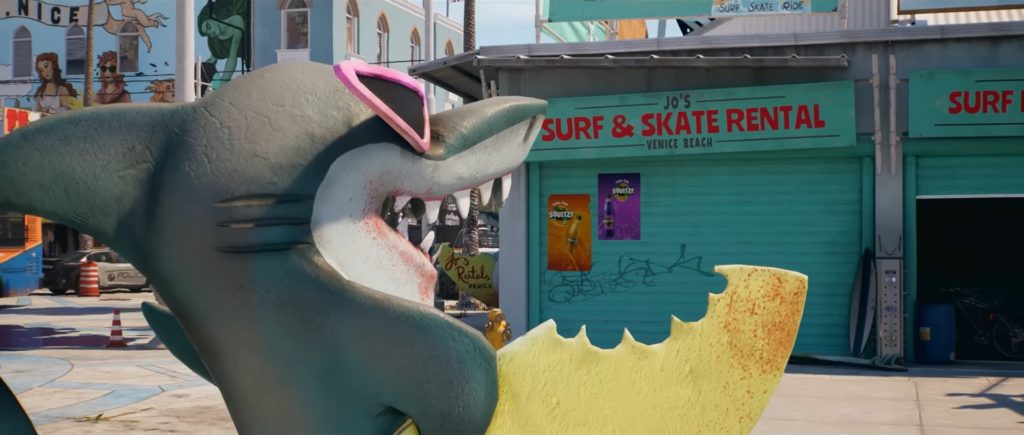 Dead Island 2 is coming to both last and current-generation consoles. The list includes PlayStation 5, Xbox Series X/S, Xbox One, PC, and even Google Stadia. We haven't seen the game being run on consoles yet, but we're sure the developers will arrange trailers or demos for the press before release.
After Cyberpunk 2077, we are worried that the game wouldn't run great on last-generation consoles. However, we are hopeful that the developers will find a way to have a smoother experience for all players.
There hasn't been any word about crossplay yet either at least on Dead Island 2 release date. Crossplay allows players from different platforms to hop into a single game together. For example, if your friend is playing on PC and you are on the Xbox, you can both enjoy it together online.
Dying Light 2, another great zombie slaying game, famously took out this feature which was previously confirmed a month before release. There is also no word about cross-generation play. Cross-generation play allows players on the PlayStation 4 to play with players on the PlayStation 5, it's the same with the Xbox series of consoles.
Development History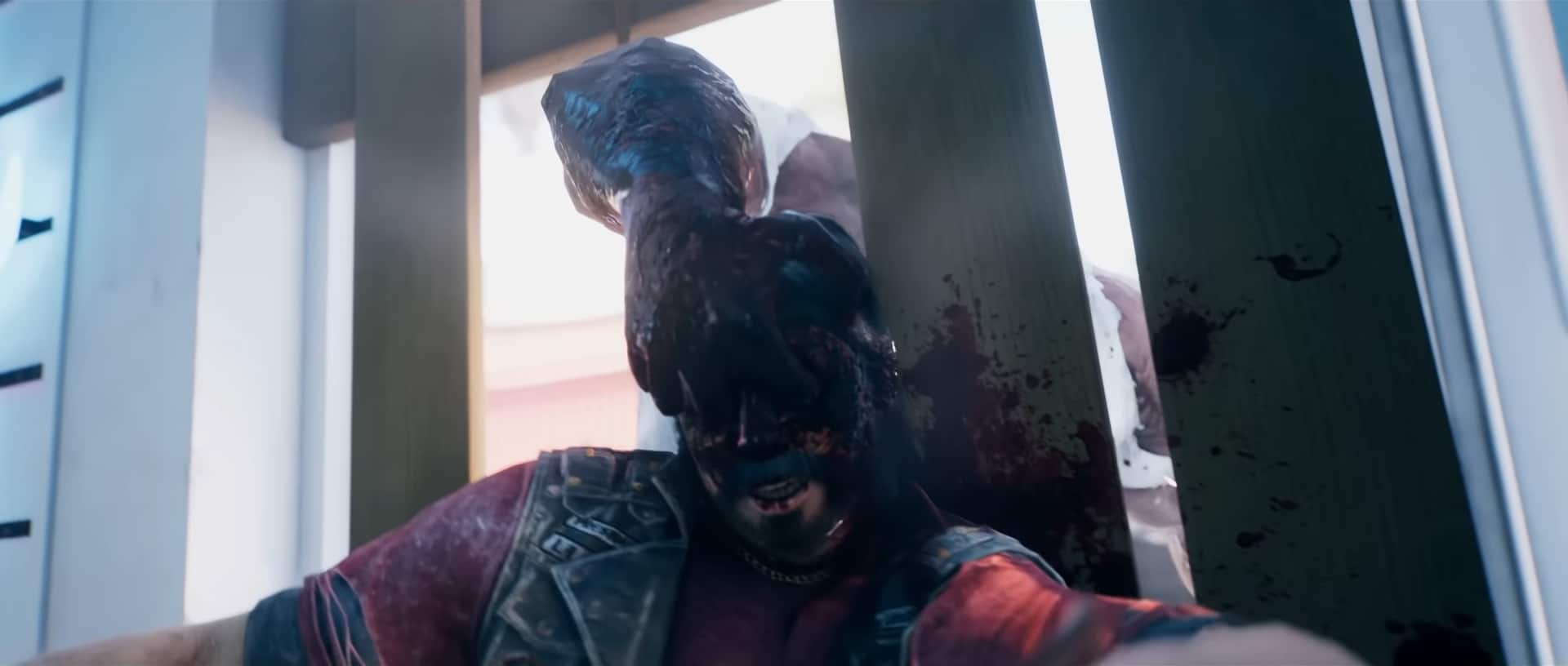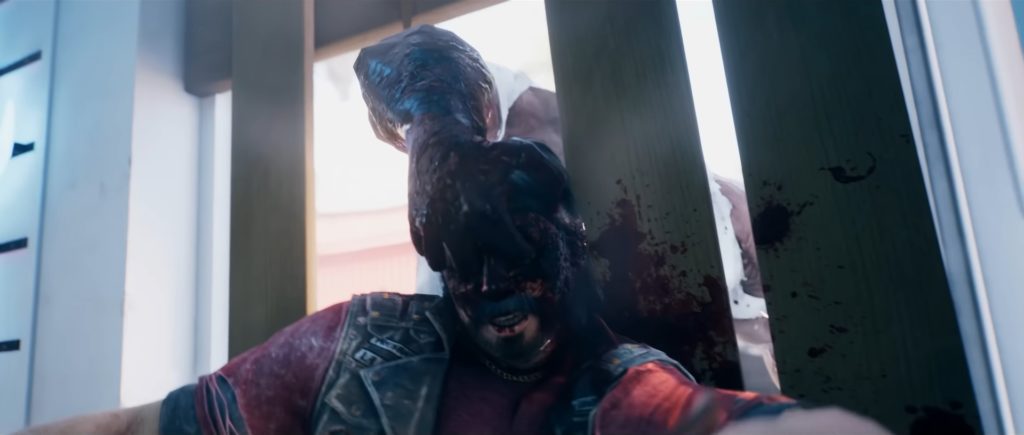 Speaking of development hell, Dead Island 2 has switched hands twice since its initial announcement. The initial trailer was well received and fans of the series were excited to get their hands on this version of the zombie slaying game.
The game was under development at Yager, the studio that made the excellent Spec Ops: The Line. So naturally, expectations were high about the quality and the story of Dead Island 2 however much to our disappointment, that version didn't see release. Yager's Dead Island 2 release date was supposed to be in 2015, but that release never came.
Then in 2016, it was announced that Sumo Digital will be helming the project. These guys have made the criminally underrated Split/Second racing game and more recently Sackboy: A Big Adventure for Sony. That version also failed to reanimate.
And in 2019, Dambuster Studios took over the game development. Hopefully, this version is going to be everything a Dead Island fan would want. And we are hoping that Dead Island 2 release date is set in stone this time around, although we'll only believe it once we have the game in our hands.
Dead Island 2 Setting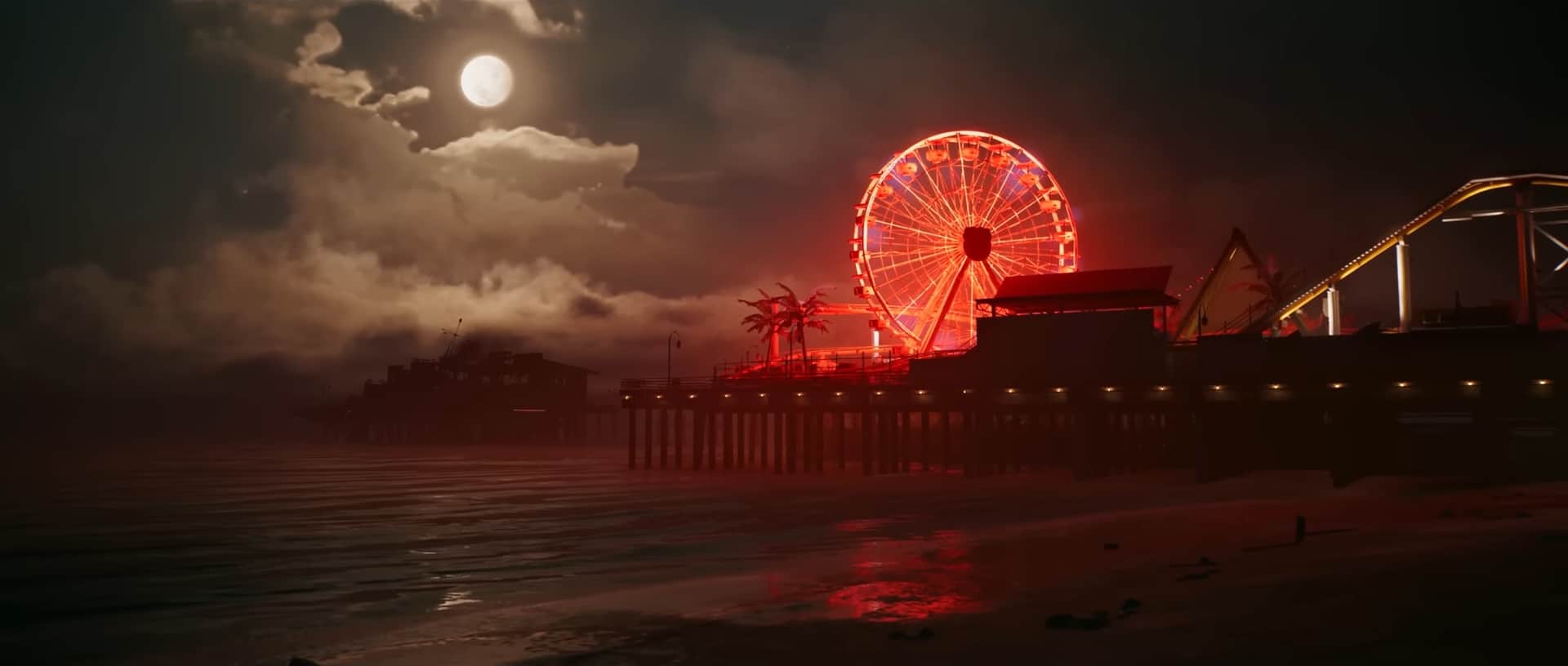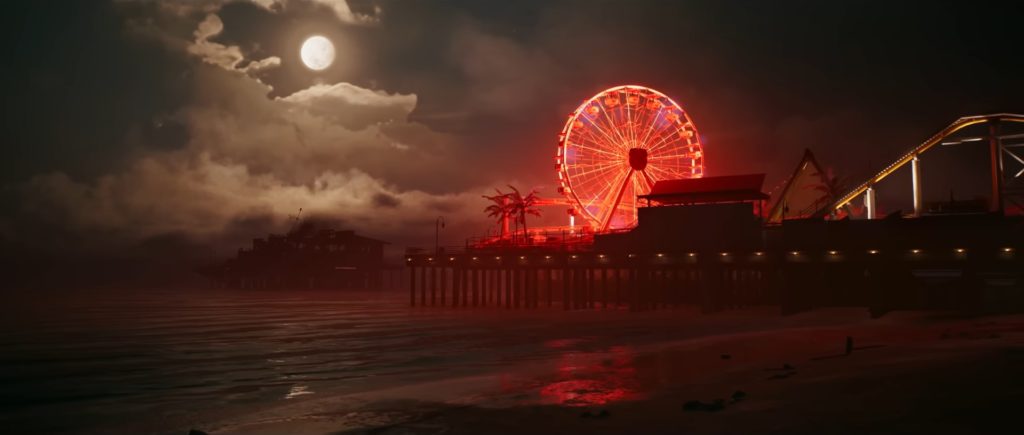 Surprisingly, Dead Island 2 is not set on an island this time. This time around it is taking place in Los Angeles, or as the developers lovingly called it "HELL-A". We are happy to see that the game still follows the broad themes introduced by its 2014 trailer. The sunny LA streets can be seen in the new trailer as well. We haven't seen much of the city yet but we will update as soon as more information becomes available.
Dead Island 2 Story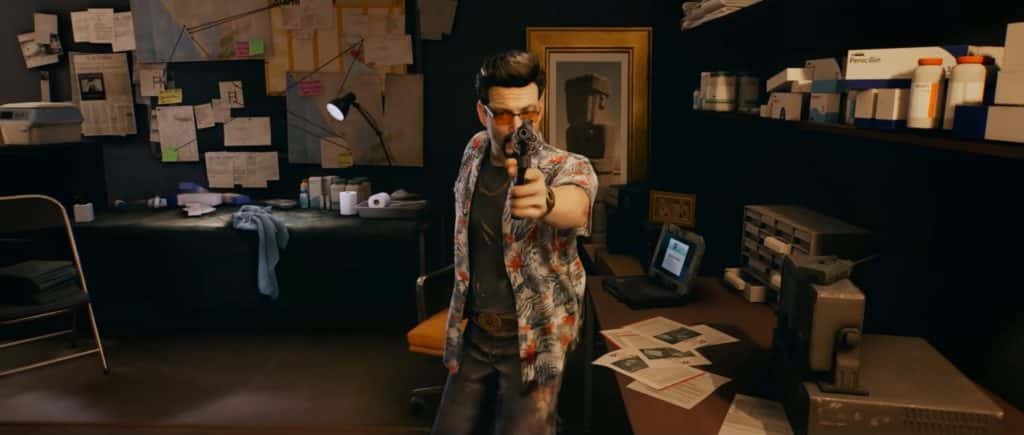 Creative director James Worrall told PCGamer that the game wouldn't have a branching narrative. Instead, there will be 6 different playable characters each with their own perspective.
James stated that each character will have their own unique voice and dialogue so you'll get a different experience when you play with a different character. PCGamer's Sam Greer played as Amy at the Santa Monica pier and had positive impressions.
The paradise gone to hell narrative is seen in the story trailer as well. We also see a couple of eccentric characters and a ton of gore in the footage. Hopefully, Dead Island 2 has a serviceable plot that can act as a good vehicle for melee-based zombie slaying action. After all, they are all playing Dead Island 2 to slice and dice zombies.
The Gameplay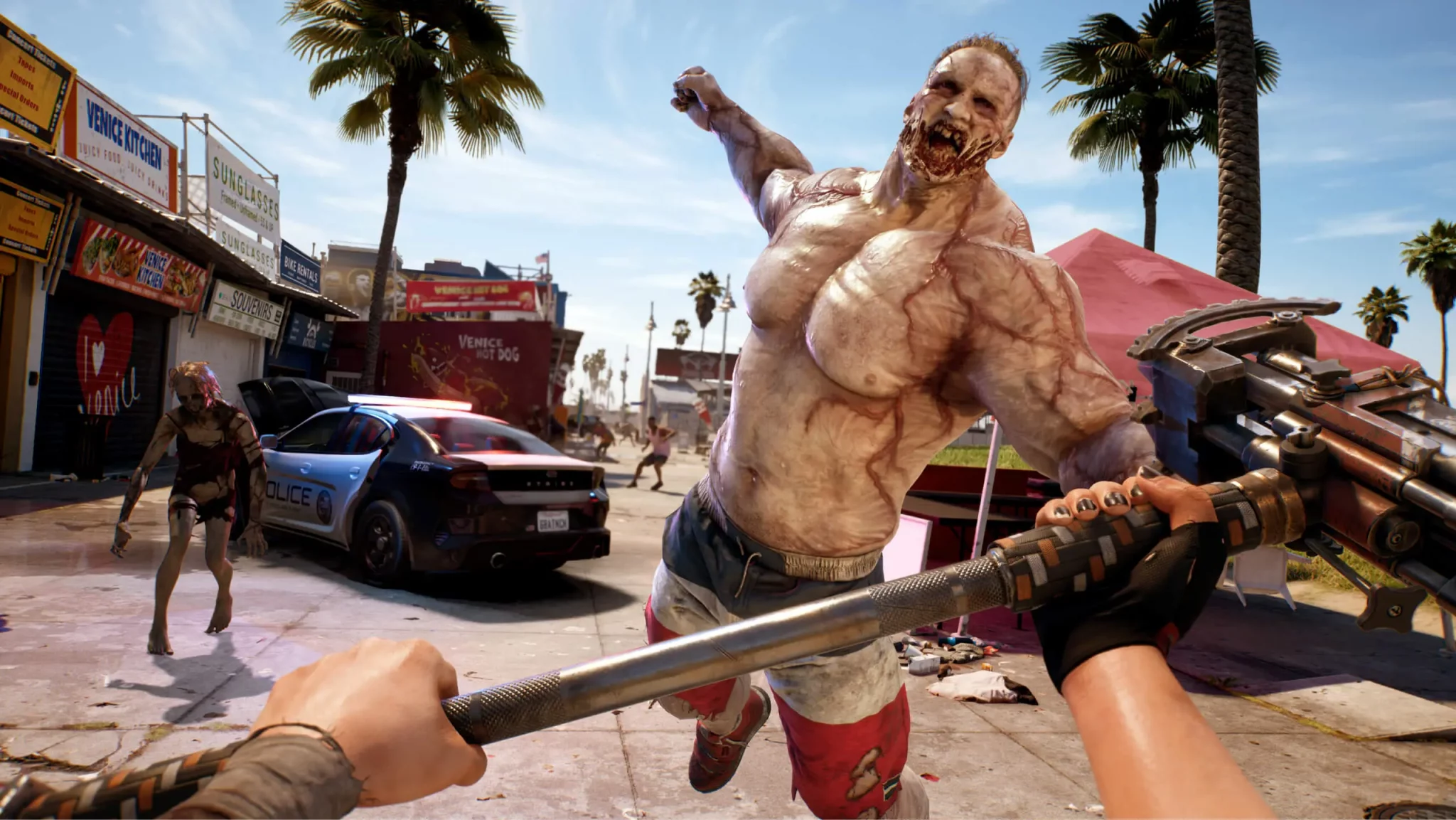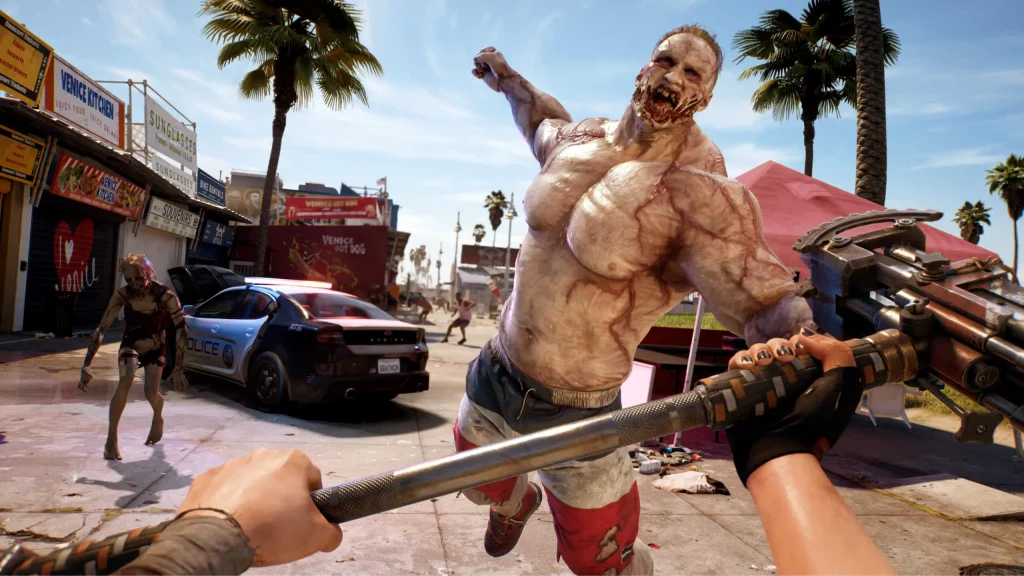 Dead Island 2 is a zombie-based open-world RPG that focuses on melee combat first. The developers are aiming to bring a visceral and gory first-person zombie slaying experience. And in traditional Dead Island fashion, you'll be able to fashion your own weapons during the game. Baseball bats, axes, paddles, and even pipes can be used as deadly weapons against zombies.
Crafting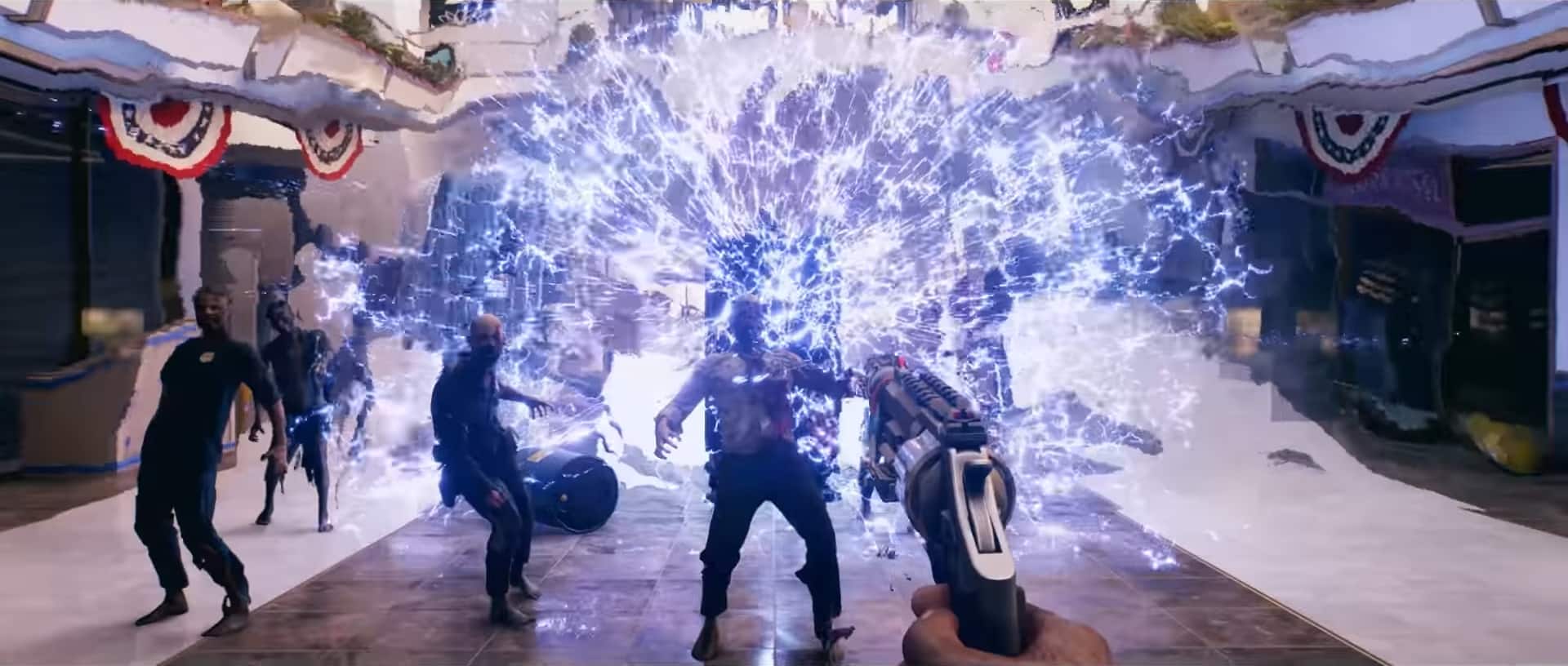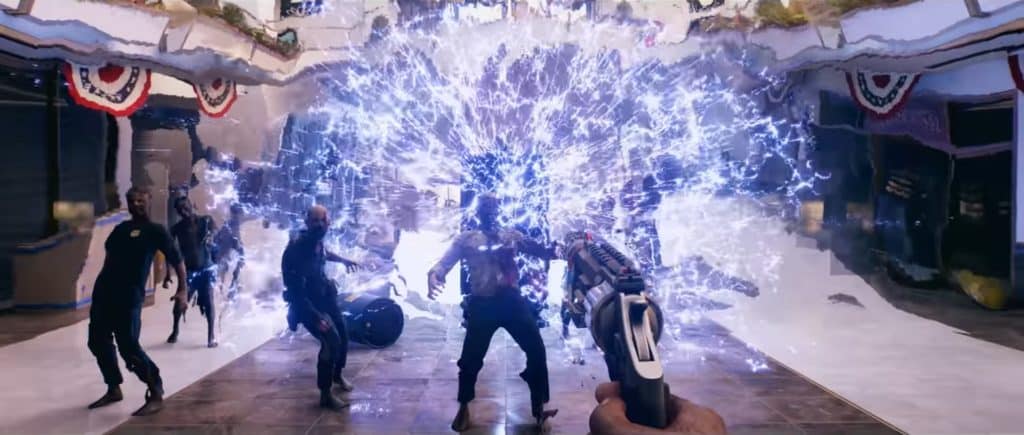 The crafting system is back in full force as well, with different elements providing a unique way to deal with zombies. The developers have done a great job in making zombies react to different elements. For example, if you burn a zombie, you can actually see it burning through the skin, exposing the muscle tissues. 
This level of detail is always appreciated, especially if you love slaying zombies. Of course, decapitations and head smashes are also in the game, with plenty of blood and guts. We are not sure how upgrading weapons will work or how you will get the resources to do so yet.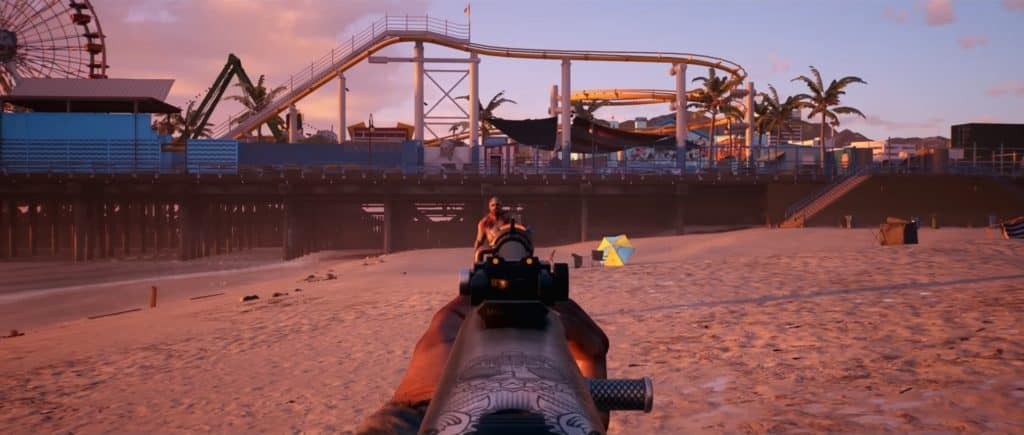 The game also features ranged weapons that range from the standard shotgun to assault rifles that shoot flaming bullets. This is at least what we gathered from the gameplay trailer.
Characters
Each of the 6 playable characters will not only have unique dialogues but also different starting skills and strengths. However, over time you'll be able to mold that character according to your preferred play style.
This time around you'll be able to respec characters on the spot thanks to the new skill system. This provides much-needed encouragement to experimentation and testing test crazier new builds.
Zombies and Zombie Killing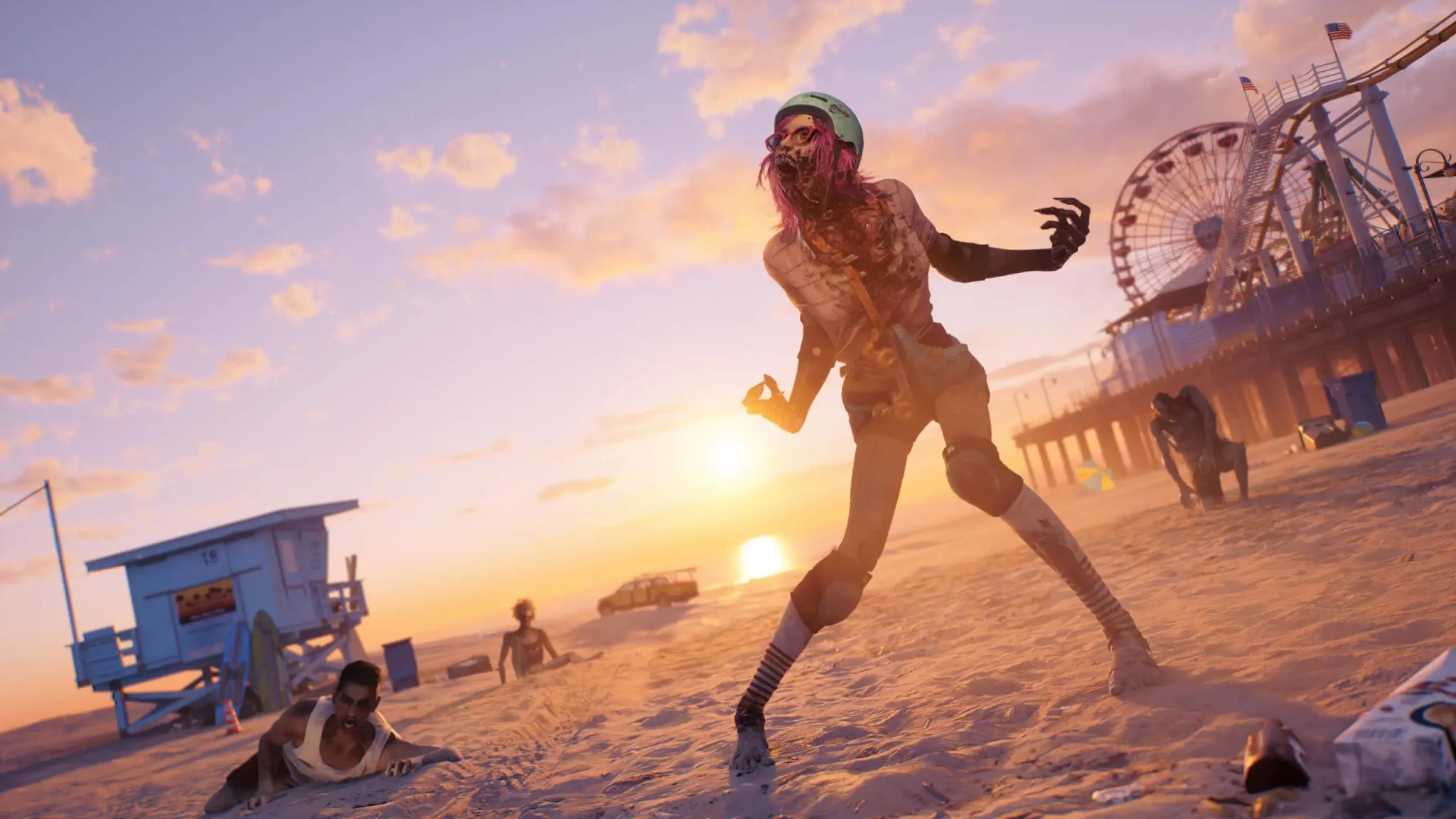 Speaking of variety, the game has more than a dozen different zombies to tackle as well. From the usual screamers to boomers to more exotic ones like running freaks and buff daddies. Yes, I nicknamed the gym bro zombies in the game myself.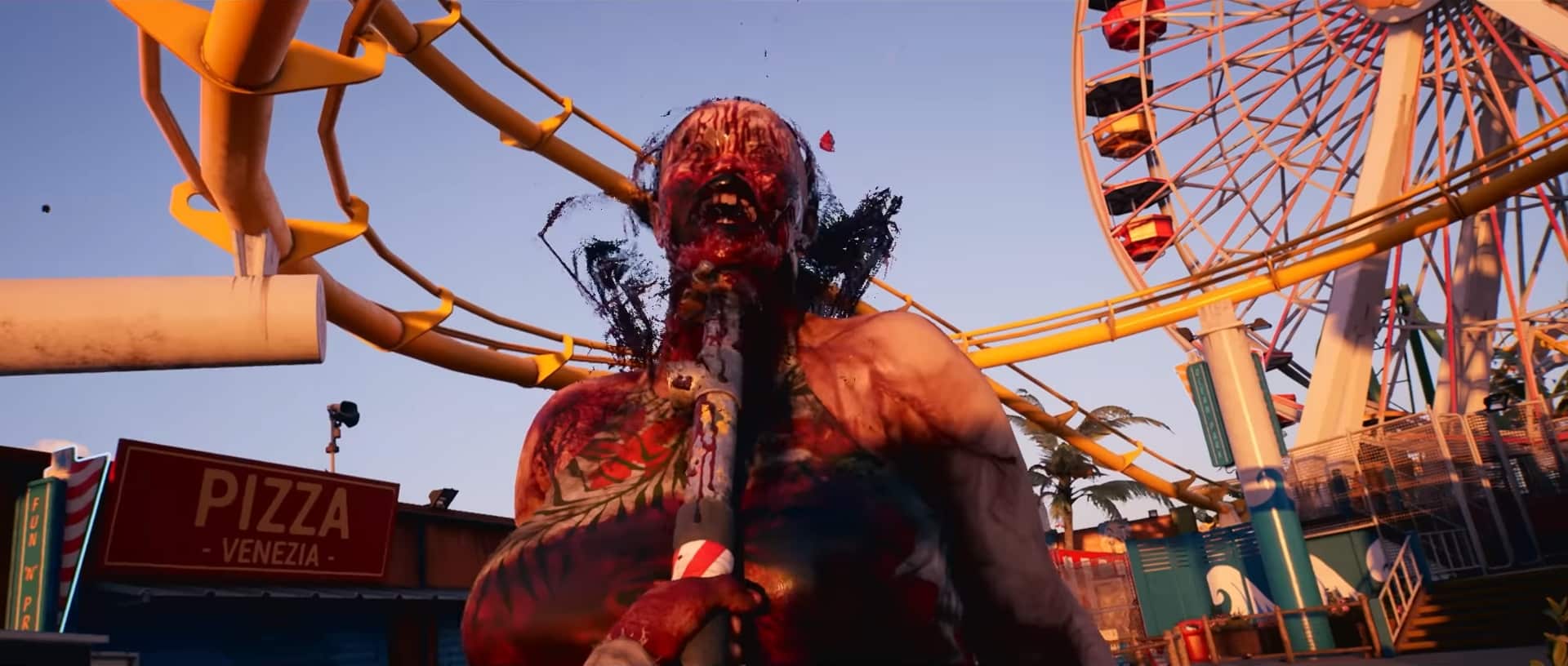 The game also features a FLESH system. IGN further elaborates it as a "Fully Locational Evisceration System for Humanoids" which allows you to procedurally do damage to the zombies. It means that no matter where you hit the zombie, you'll be doing damage not only to the flesh but also to muscle and bones.
This sounds like a crunchy good time to a fan of gory video games but it might be too much if you have a weak stomach.
Co-Op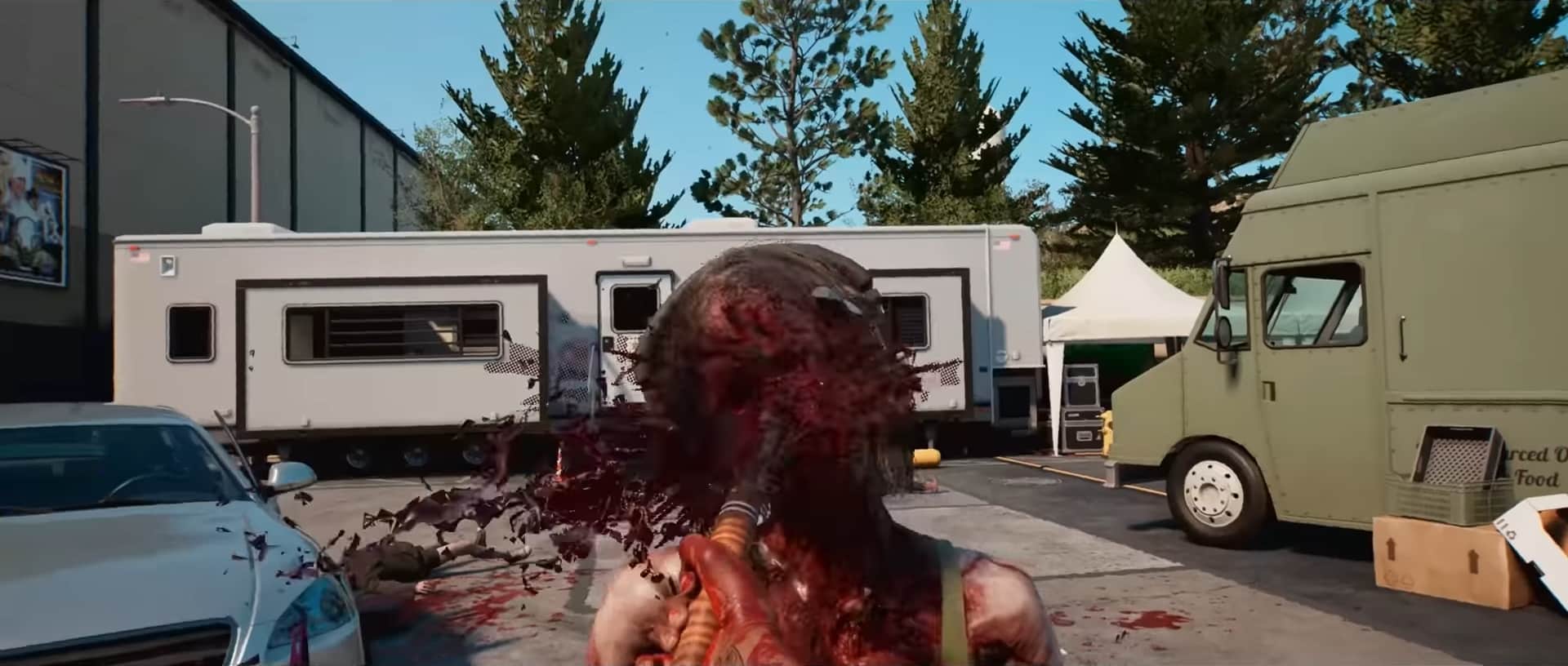 The game also features three-player co-op so you and two other friends can join the mayhem. However, the game is fully playable single player as well. Details are scarce on how co-op will work. We are hoping that everyone gets to keep the story progress as well as the loot but we will see how it pans out.
Dead Island 2 Trailers
Reveal Trailer 2014
This is where it all started, the reveal trailer in 2014 wasn't as impactful as the original Dead Island trailer but it was still unique.
Announcement Trailer 2022
Check out the announcement trailer with some story beats released in 2022.
Gameplay Trailer 2022
The official gameplay trailer shows a lot of mayhem and gore. Killing zombies looks to be a lot of fun in this game.
Dead Island 2 Preorders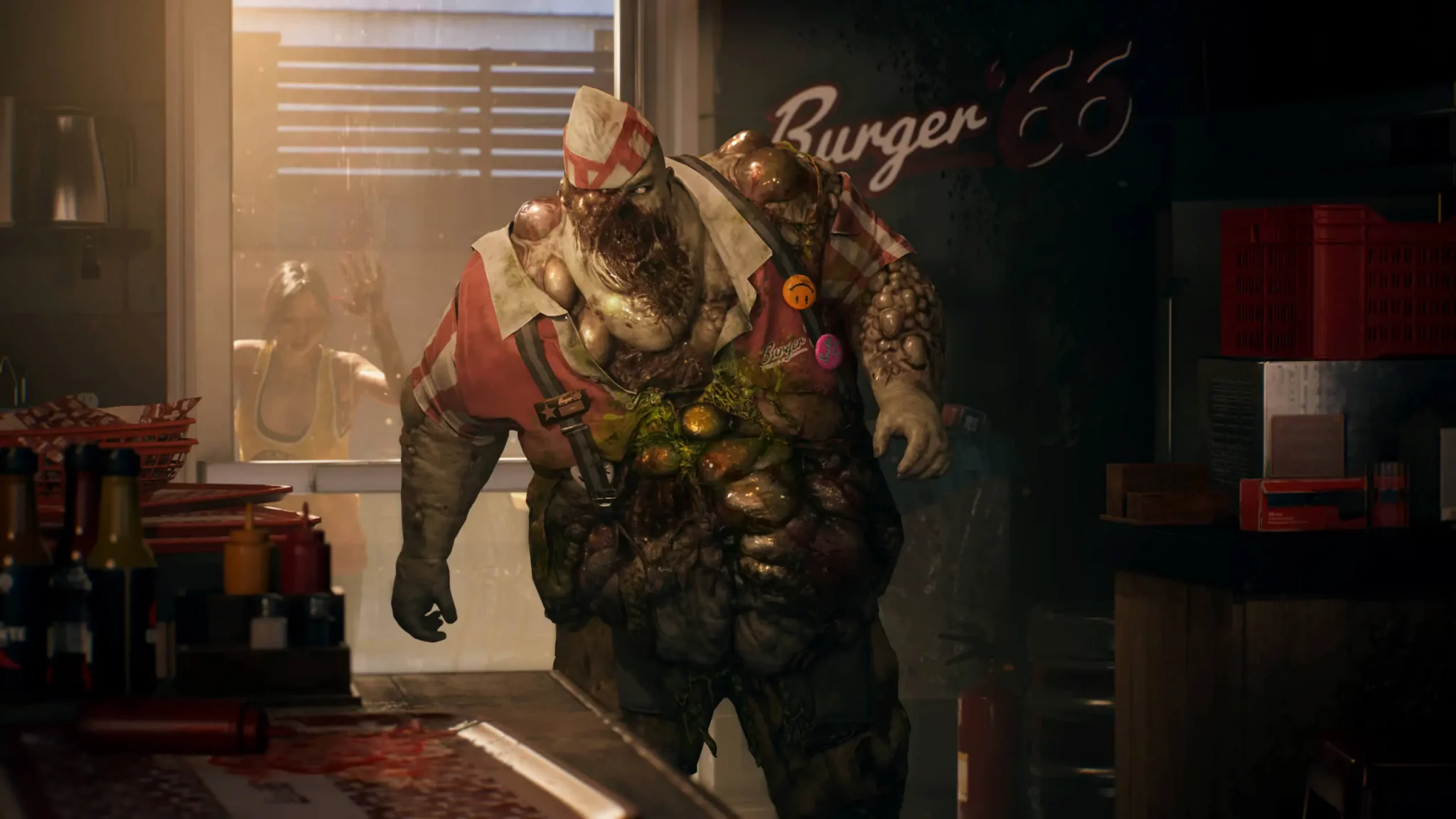 Preorders for the Dead Island 2 are active right now with 5 different editions to choose from.
Preorder bonuses include the Memories of Banoi Pack that comes with the Banoi War Club, Baseball Bat, and Personal Space Skill Card. These items will be available with any edition you preorder.
Here is what comes with each Edition and its price:
Standard Edition – $60 – the Standard Edition of Dead Island 2 is also dubbed the "Day One Edition" for the physical copies. The standard edition contains the base game in any preorder bonuses.
Deluxe Edition – $65 – The Deluxe Edition comes with Golden Weapons Pack and Character Pack 1 and 2.
Pulp Edition – $70 – The Pulp Edition contains Pulp Weapons Pack. This edition is only available in physical formats.
Gold Edition – $90 – The Gold Edition contains everything from the standard, Deluxe, and Pulp editions plus the Expansion Pass.
Hell-A Edition – $100 – The Collector's Edition is called the Hell-A edition and comes with everything that's in the Gold Edition. It also has a Venice Beach Travel Map, Six Slayer Tarot Cards, Two Pin Badges, and One Patch.
Conclusion: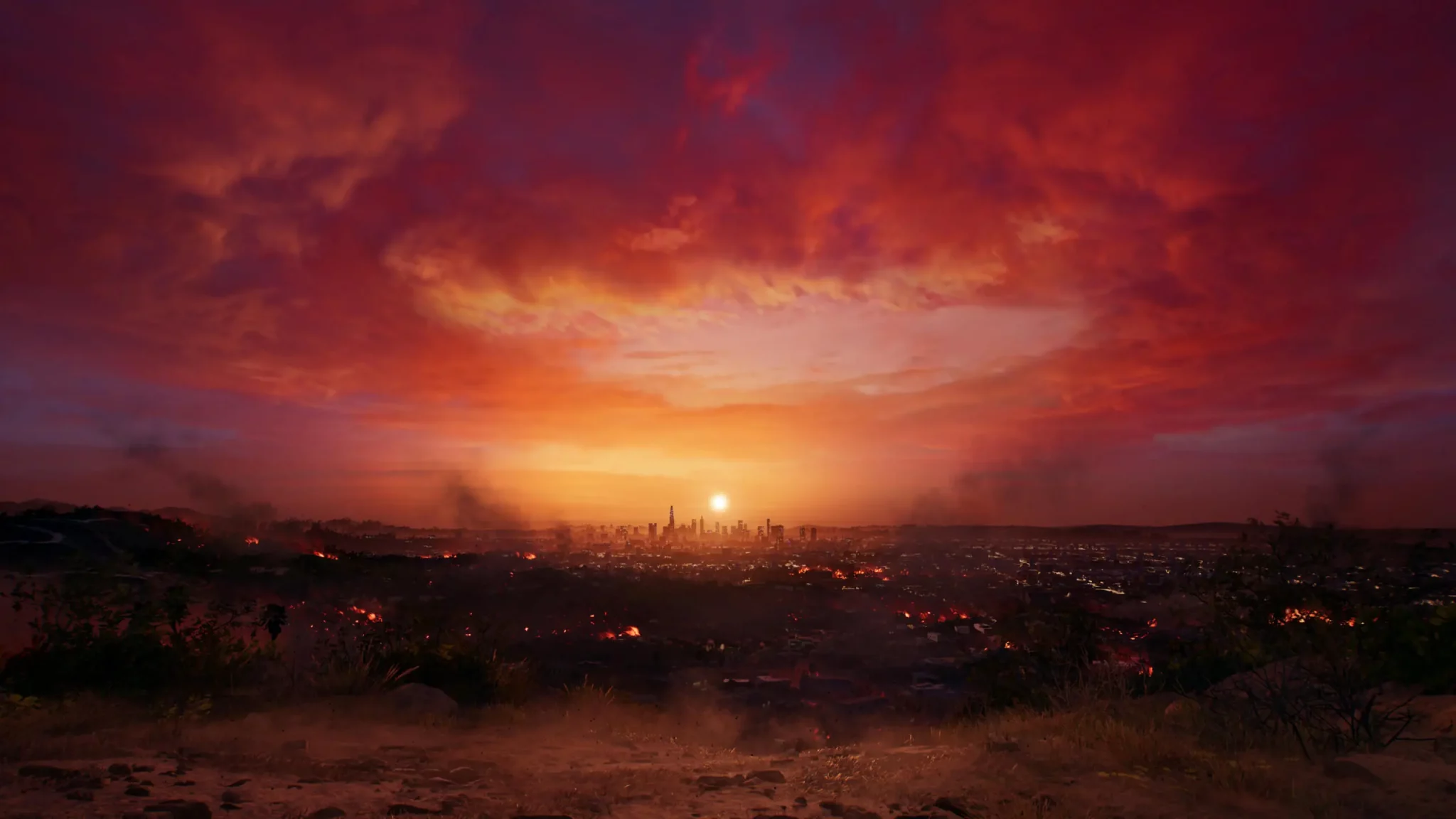 It still feels surreal to see Dead Island 2 back from the dead. It is also releasing quite soon considering how long we've awaited its release. Hopefully, the developers will deliver on a meaty melee-based zombie slaying experience that the fans are craving.
Sure, the same zombie-smashing itch was scratched by Dying Light 2 but we zombie fans hold a special place in our hearts for the campy Dead Island series.
We'll see you on the streets of Hell-A bashing zombie heads in once the game releases on February 3, 2023.