It's been a while since EA unveiled its intent to develop a remake of its renowned horror and survival title, Dead Space. The game was first released back in 2008. EA is planning to release the remake on the 27th of January. But as far as we've been told, Dead Space's remake is slated to release for the new generation of consoles alongside the PC.
Thanks to EA's official "coming soon" page, this matter is to be reconsidered. Reddit user by the name of u/lm_blanco spotted that Dead Space is tagged to be available on PlayStation 4 and Xbox One alongside the current generation and the PC.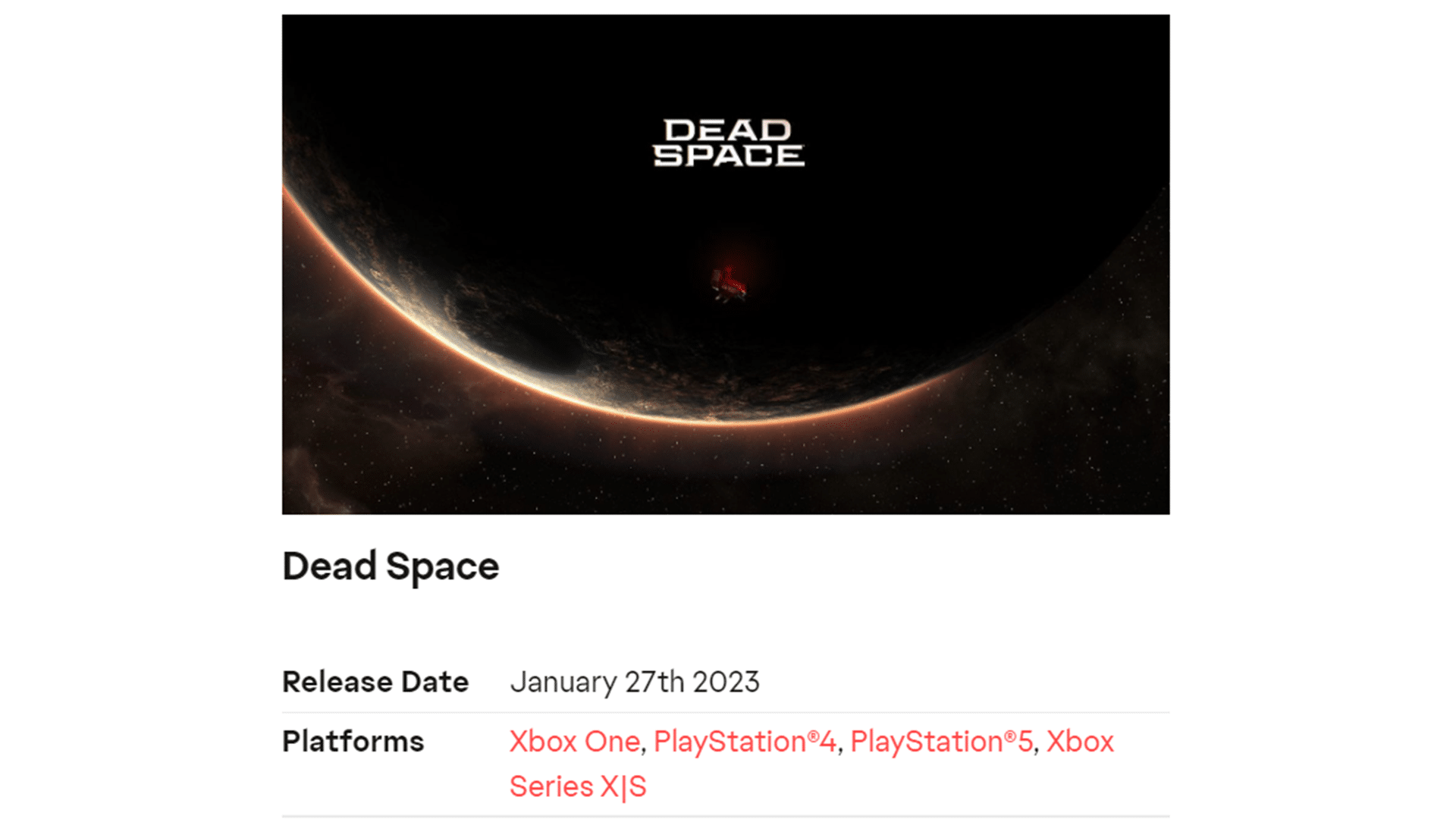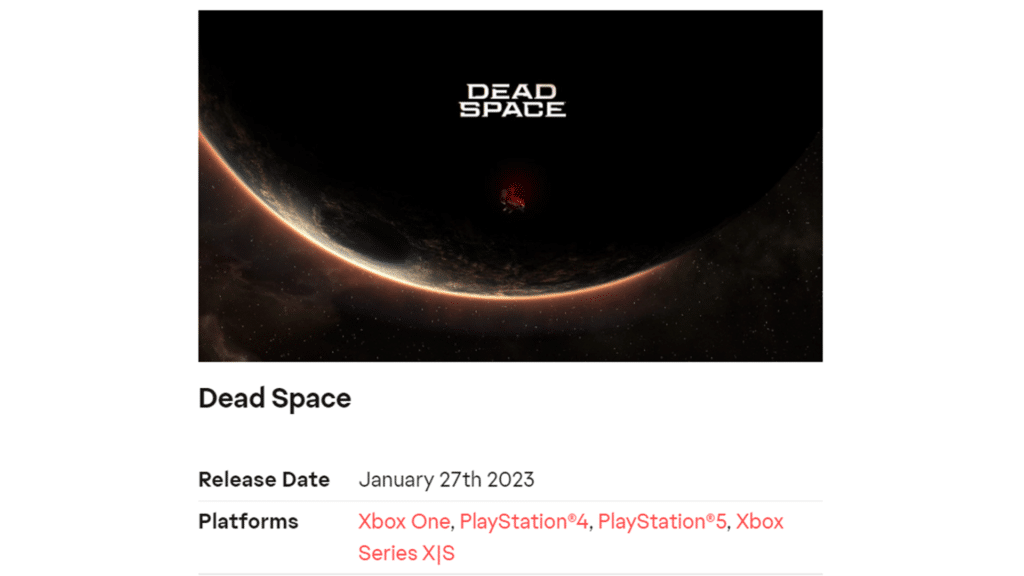 This comes up as a surprise. Especially when knowing that EA didn't initially plan on releasing the game to older generations. In fact, according to Windows Central, the developers previously stated that they intend for the game to be exclusive to the "next generation only."
Why Is Dead Space Suddenly Coming To Older Generations?
What keeps you wondering is the question; what exactly happened? A change of plans? Or was it destined to be announced later? Or is it perhaps just a tagging typo? Keep in mind that while it could be a mistake, this is not the first time a developer explicitly mentioned that their game would be exclusive for the next generation, only to go back to release it for older generations.
This situation can cause concern to the fanbase that's been waiting for the remake. As for a game to release for older generations of consoles means that the developers need to limit the base functions that will be featured in the game. I'm guessing that we'll have to wait a little longer.
If EA notices the buzz around the tagging "typo" and decides to remove it, then Dead Space is probably not meant to be on older generations. Until then, we'll have to be patient.
---
What do you think? Will we be getting Dead Space on older generation consoles? Let us know in the comments down below!