More than a decade ago, Visceral games and their publisher Electronic Arts developed and released one of the most revered horror games ever made— Dead Space. Set in the 26th century, Dead Space revolves around Isaac Clark, a veteran space engineer battling against hordes of mutated creatures roaming the USG Ishimura spaceship.
While the original game is still hailed as a standard for what industry horror games should be like, the other entries of the franchise weren't as successful. Eventually, after the release of Dead Space 3, the series got scrapped. Well, that was until first rumors and then official news about a revival broke out.
Many things might've changed; a new studio, even newer assets, but from what we've seen about the Dead Space Remake so far, the brilliant nightmare-fueled aura still remains. The project is definitely amping up to be something worth looking forward to. So here's everything you need to know to get settled in.
Dead Space Remake Release Date
The Dead Space Remake is scheduled to arrive on the Xbox Series X|S, PlayStation 5, and Windows on January 27, 2023. The original but revamped experience of the survival horror game finally returns in 2023, and luckily, that's not far at all.
The game was formally announced in the Summer of 2021. Later in a live stream, the developers confirmed after an arduous wait that the game will be available to grab in early 2023. Though most things have seemingly changed, the classic Dead Space vibe has been preserved masterfully.
The most noticeable change includes a switch from the now-disbanded Visceral Studio to Motive Studio, although that's still a subsidiary of EA. Many fans were overcome by joy at the Dead Space Remake's announcement. But even more so were frightened by whether the new production would be able to honor the legacy left behind by the series.
Fortunately, the studio has been open about that. They've answered most of the burning questions regarding the assets, the world-building, and their vision. And by the looks of the gameplay reveals, the franchise does look in safe hands.
Will The Dead Space Remake Be On Last Generation Consoles?
Unfortunately, it seems that EA does not plan on releasing any of its upcoming games for the last generation of consoles. So as it stands, the Dead Space Remake isn't going to be released for the Playstation 4 and Xbox One in January 2023.
Other upcoming EA titles include Wild Hearts, Need for Speed Unbound, and Star Wars Jedi: Survivor. All of these aren't being launched on the Playstation 4 and Xbox One too. Besides the games EA is developing. Personally, every future game the company is publishing isn't slated for a last-gen release either.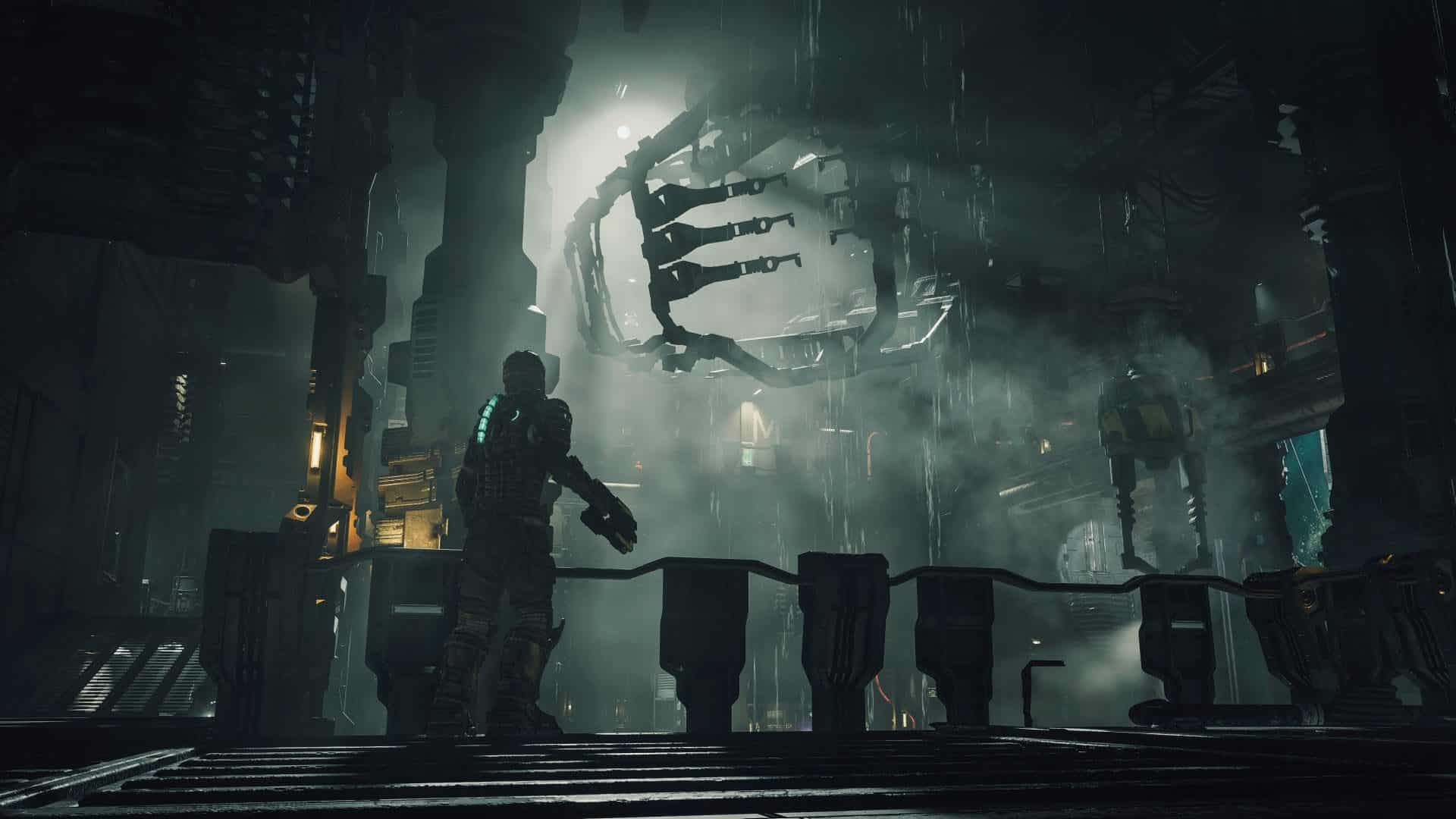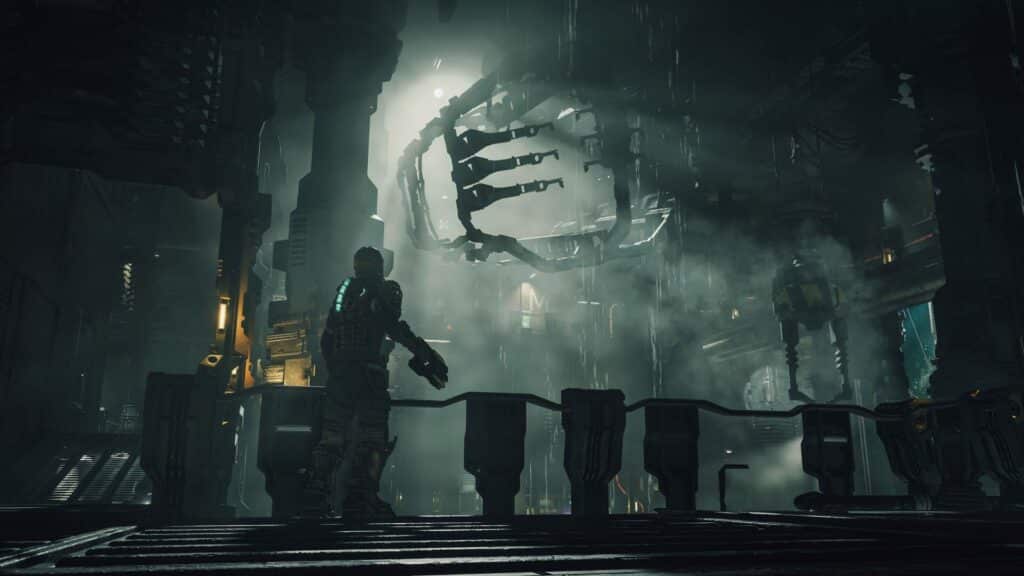 It's sad news that the Dead Space Remake won't support two of the greatest gaming machines ever made. But Motive Studio has said that the remake will have no camera cuts, enhanced audiovisual mechanics, and surprisingly, absolutely no loading screens.
Having no loading screens is an astonishing task and one that's only possible if the game's running on newer hardware. So given how rightfully demanding the title is, the studio made the right call not aiming for a cross-gen release.
Nintendo Switch Port
In regards to a possible Nintendo Switch port, I don't think it'll ever happen. The Switch is already stretched out as it is. Doom Eternal, a well-optimized title running on 1080p and 60 frames on old-gen hardware, works on the Switch at 540-720p at 30 frames.
Considering how hardware heavy the Dead Space Remake is, don't expect it to arrive on the Switch.
Where Can You Pre-Order The Dead Space Remake?
The Dead Space Remake currently has three versions available that can be pre-ordered through the Xbox, PlayStation, and Steam Stores. The Epic Game Store and the official EA website also have the game available for purchase.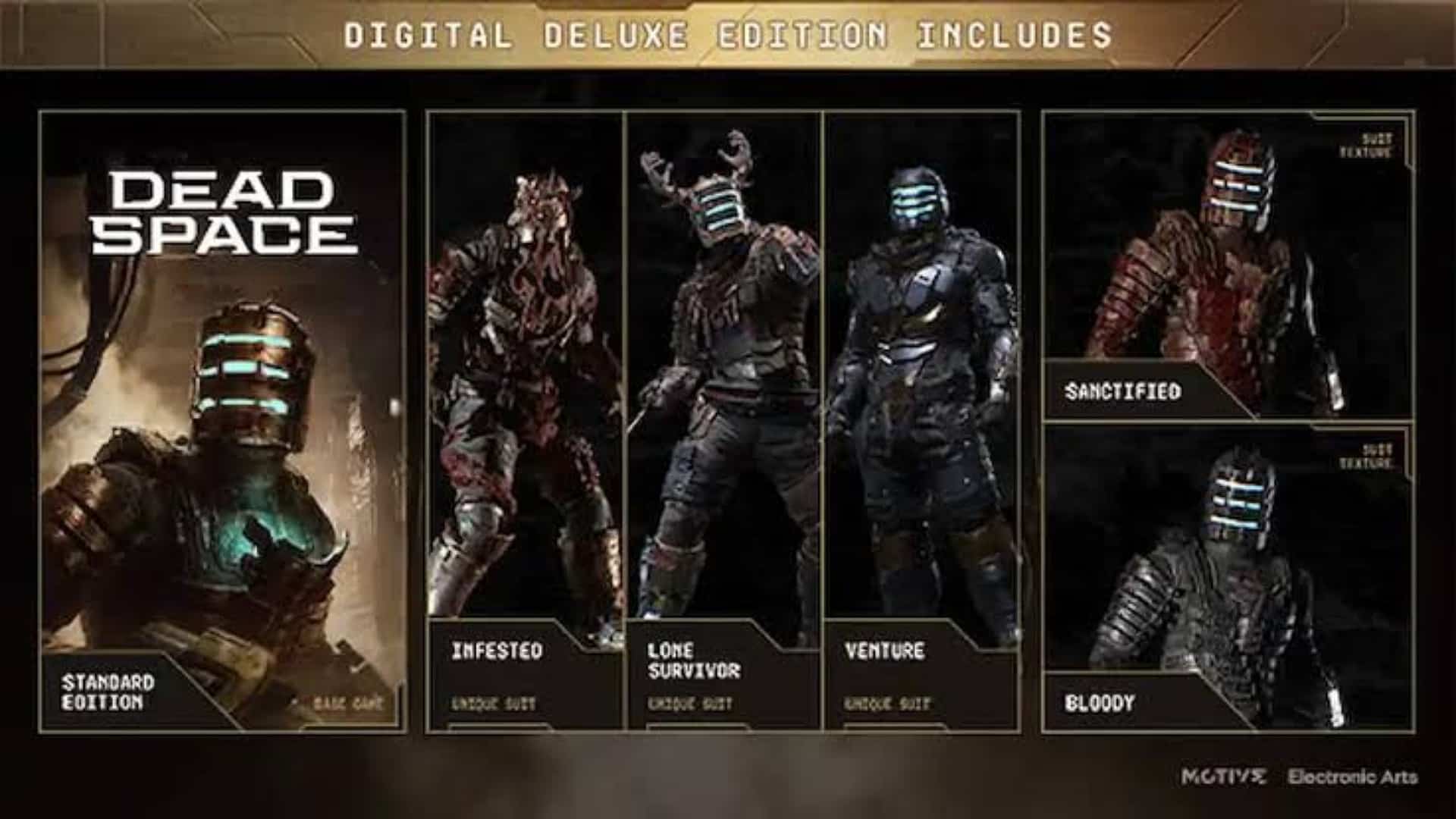 The remake has three editions that can be purchased by means of different vendors. The standard edition, which includes only the base game comes with the new AAA price tag of $69.99 for consoles. That's something that has been criticized quite a lot in recent times. 
The deluxe edition of the Dead Space Remake costs a premium of $79.99 for consoles. It includes 5 awesome-looking skins and textures in total for Isaac's suits aside from the already given base game.
The PC standard and deluxe editions, on the other hand, are all digital and come in at $59.99 and $69.99 respectively.
Lastly, for the Dead Space Remake Collector's Edition, you'll have to pay a pretty penny at a whopping price of $274.99 for all platforms. This is definitely the go-to for die-hard veterans of the series who can't wait to rediscover Isaac's gory space trek.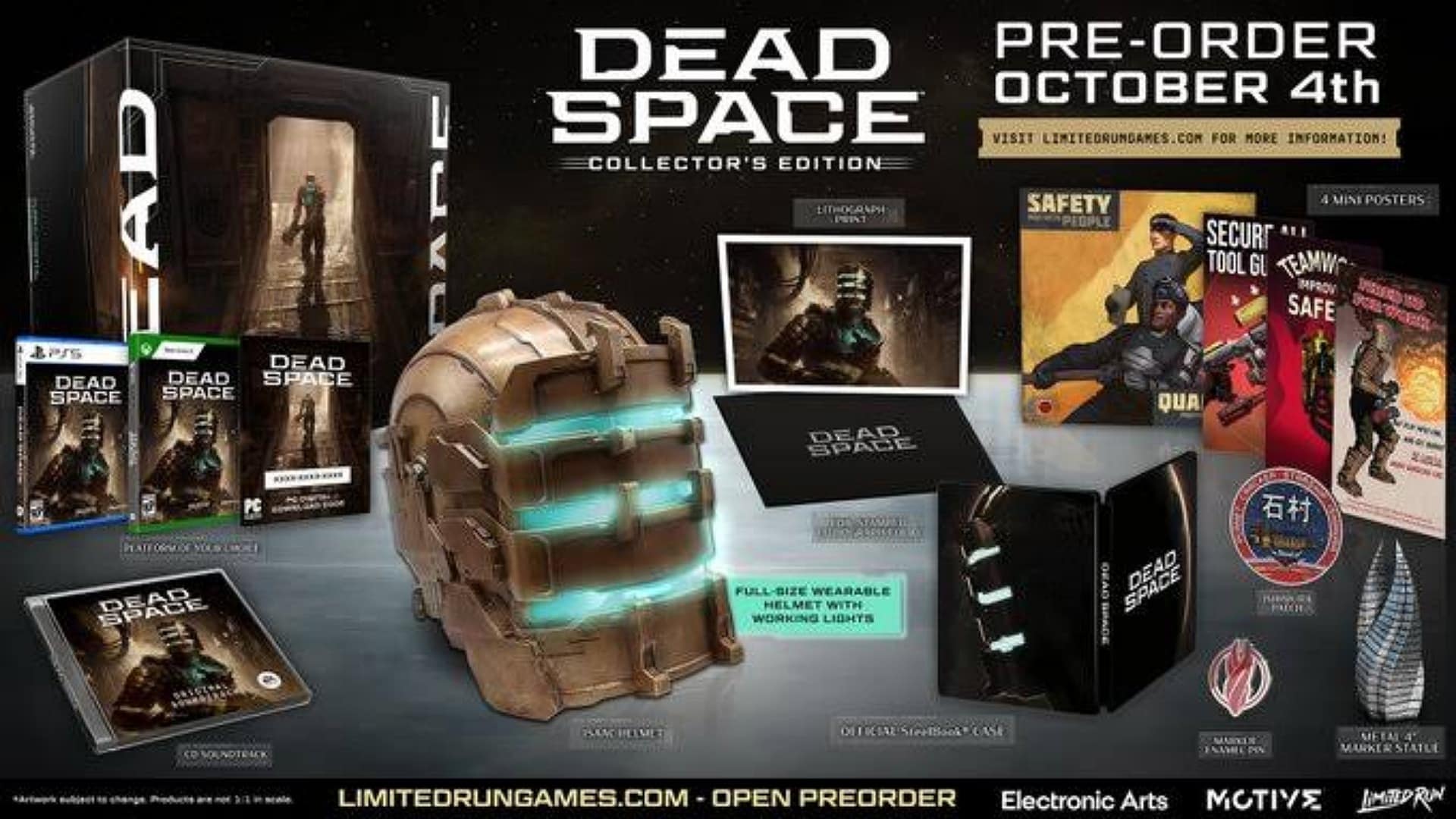 Oddly enough, even after being priced at an astonishing $274.99, the Collector's Edition of the remake did not include the cosmetics from the deluxe edition. That led to some significant backlash for EA. But the storm has calmed down quite a bit now, as EA did take heed soon after.
There's Never Enough Dead Space
Now, the collector's edition includes everything from the deluxe edition, even cosmetics, and on top of that adds a few more amazing goodies like; a lightning-themed Isaac helmet which you can wear (yes!), a Marker pin, a steelbook case, a lithograph print of Isaac, a USG Ishimura patch, four artwork posters, the Dead Space soundtrack disk, and a metal Marker statue.
Keep in mind that you'll only be able to grab one of these by ordering it at Limited Run. All editions are available for the Playstation 5, Xbox Series X|S, and PC.
But Wait, There's More!
As we were approaching January, awesome helmets and space cards didn't turn out to be the only goodies we getting. The Twitter account for the game announced that anyone who has pre-ordered the game would receive Dead Space 2 for totally free.
There's just one piece of sad news. This offer is exclusive only to those who pre-ordered (or will) the remake from Steam. So console players will be left out, unfortunately.
Now when you're done with the Remake's campaign and can't figure out what to do next, just boot up the Dead Space 2 launcher and continue Isaac's enthralling space odyssey.
Should I Pre-Order The Dead Space Remake?
Ever since the price hike from $59.99 to $69.99, and the disastrous launch of Cyberpunk 2077, pre-ordering a game has become one of the toughest choices out there. While some games like God of War Ragnarök completely justify the cost, it gets trickier when it comes to remakes.
Especially with the Dead Space Remake, so to speak. Mostly because neither the original creator Glen Schofield, nor the original Visceral Studio is spearheading the project. So should you pre-order it?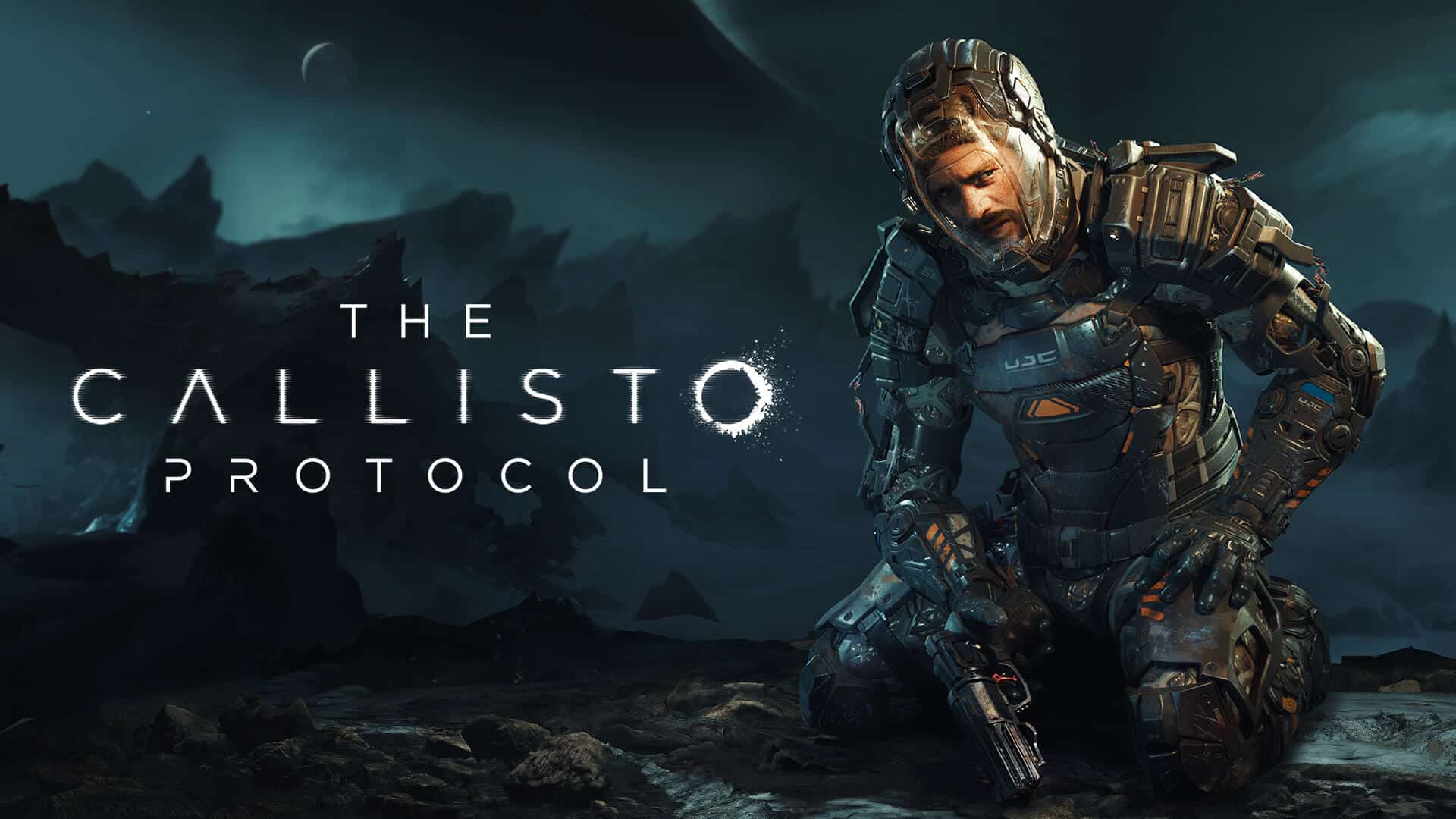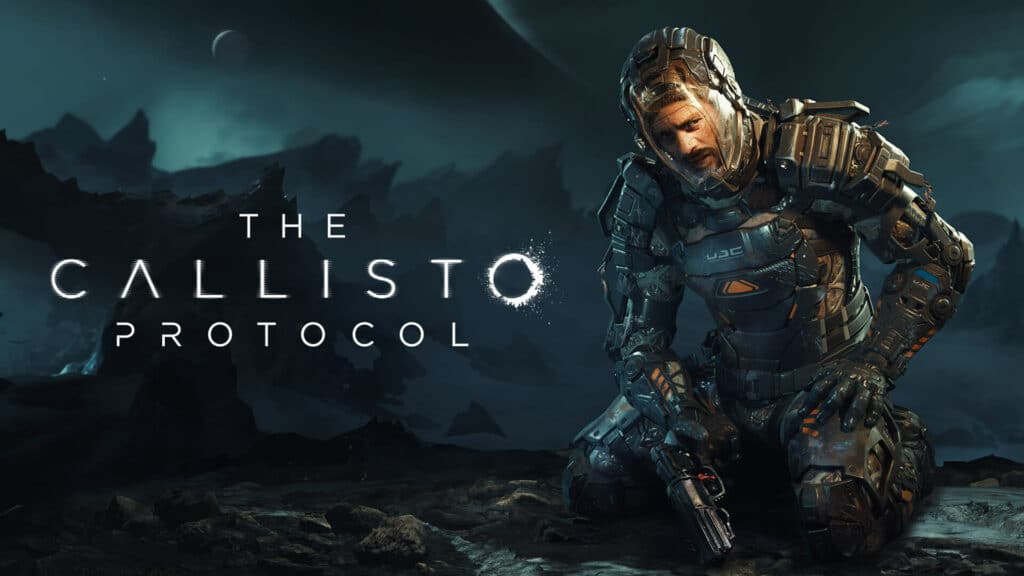 Everything we've seen so far about the Dead Space Remake leads me to believe that it's indeed a faithful reworking of Glen Schofield's vision. That said, there's no harm in waiting a day or two till reviews kick in. But if you've been awed because of the gameplay reveals so far, and truly are a horror-survival enthusiast, then the game is totally worth the price tag.
Another game to look forward to, which seemingly has the same vibes as the Dead Space franchise, is "The Callisto Protocol". And the reason why the vibes are similar is as they both have the same creator— Glen Schofield.
Although this time around, Glen's Striking Distance Studios is behind The Callisto Protocol. If you're looking for a fresh new story instead of a remake, then it's definitely a game to keep your eye on.
What's New In The Dead Space Remake?
Motive Studio has made plenty of changes to enhance the classic Dead Space experience tenfold. A major one includes the switch from Visceral's in-house engine to the Frostbite Engine developed by DICE.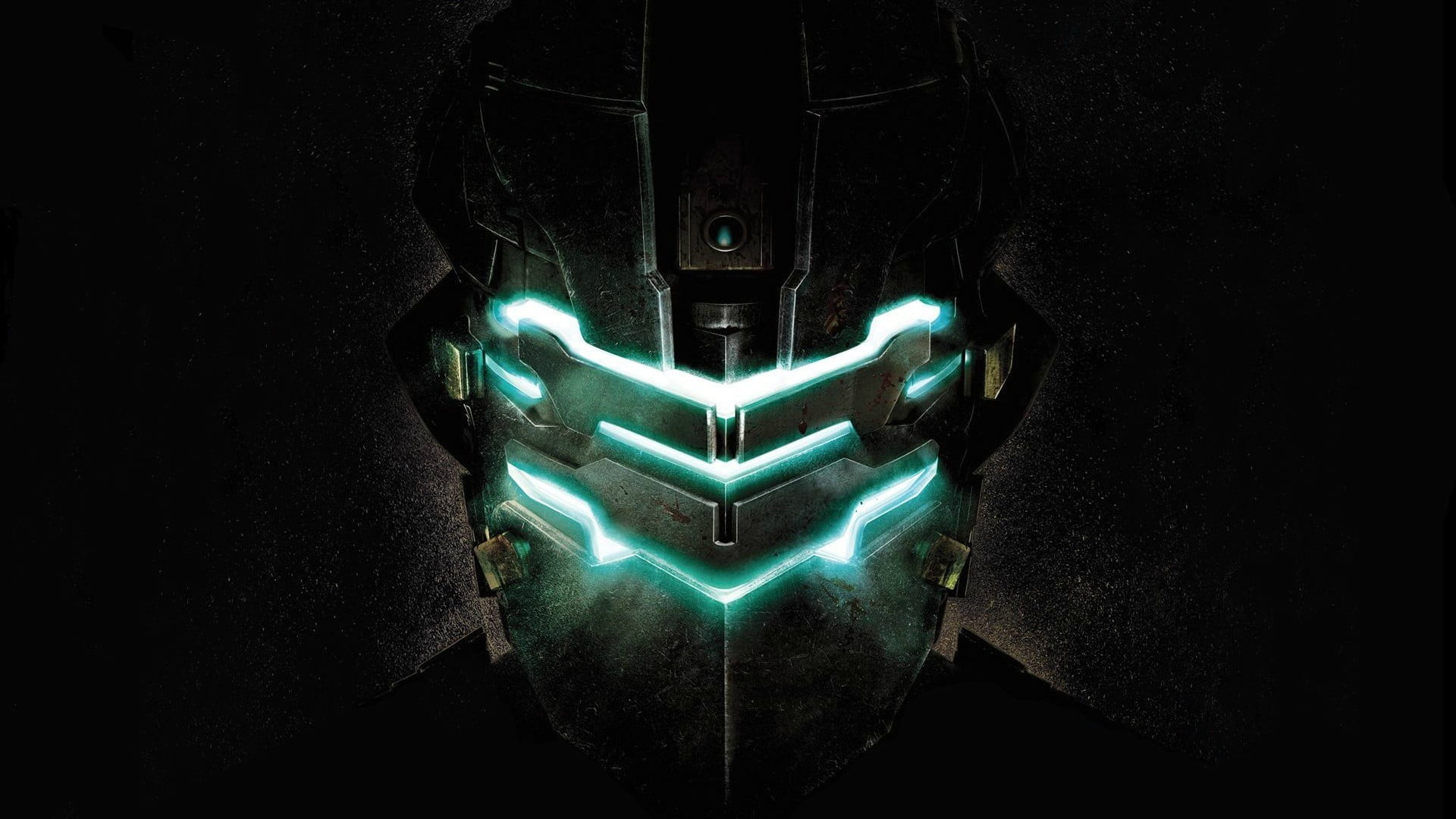 The Frostbite Engine has opened up a well of opportunities for Motive Studio. Along with what you'd expect from a remake, we're getting 3D audio, better haptics, and some new areas that couldn't have worked previously in the original due to limitations.
Narrative
Foremost the developers have confirmed that their iteration of Dead Space will be presented in a single shot. That means you'll see absolutely no camera cuts, no areas that are locked or can't be accessed later, and on top of that, there will be absolutely no loading screens thanks to the next-gen console hardware.
"We're also actually creating the entire game as one sequential shot"

Motive Studio
Another thing that has been changed is the number of lines Isaac has. In the original game, he barely spoke much unless needed. There were instances where the situation would be so intense, but Isaac had no reaction. That was pretty awkward at the time, but thankfully, the developers have assured us they've added dialogue appropriately.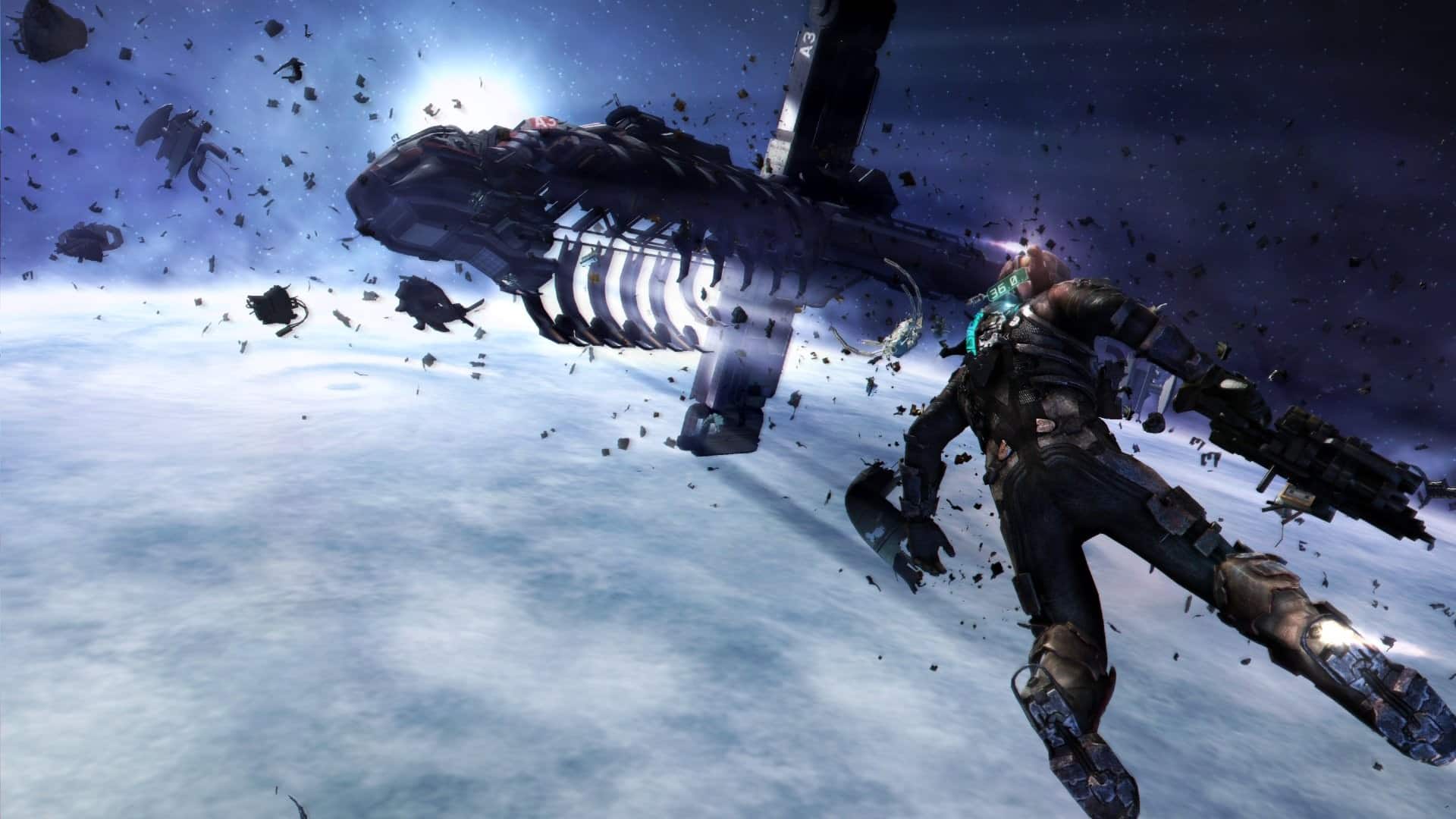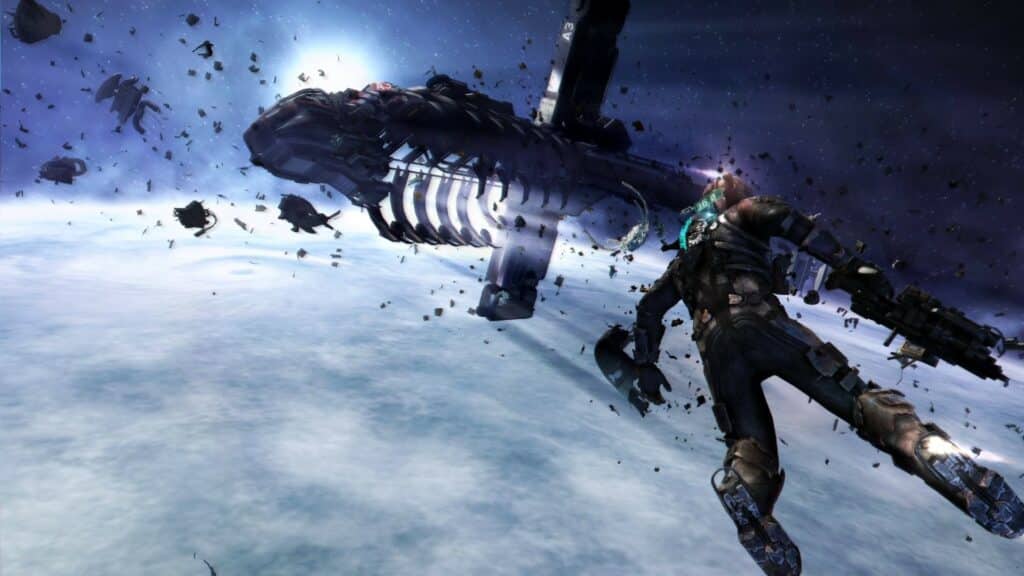 The plot will be the same as before, although it's not a guarantee that the game will end exactly at the same place. There may be a chance that Motive does something different with the ending. Changing where the remake leaves us off in the story is a thought to begin with.
Gameplay
"From the moment you start the game to the moment you end the game, there are no camera cuts or load screens—unless you die."

Motive Studio
Looking back at the original gameplay, it is a classic over-the-shoulder shooter, similar to Resident Evil 4. However, what differs with Dead Space is the number of tools, upgrades, and weapon customizations the game offers you throughout your playthrough.
Your primary goal is to navigate through the level-based sections of the spaceship Ishimura. Solving environmental puzzles and surviving against the swarm of mutated creatures called the Necromorphs being the real challenge.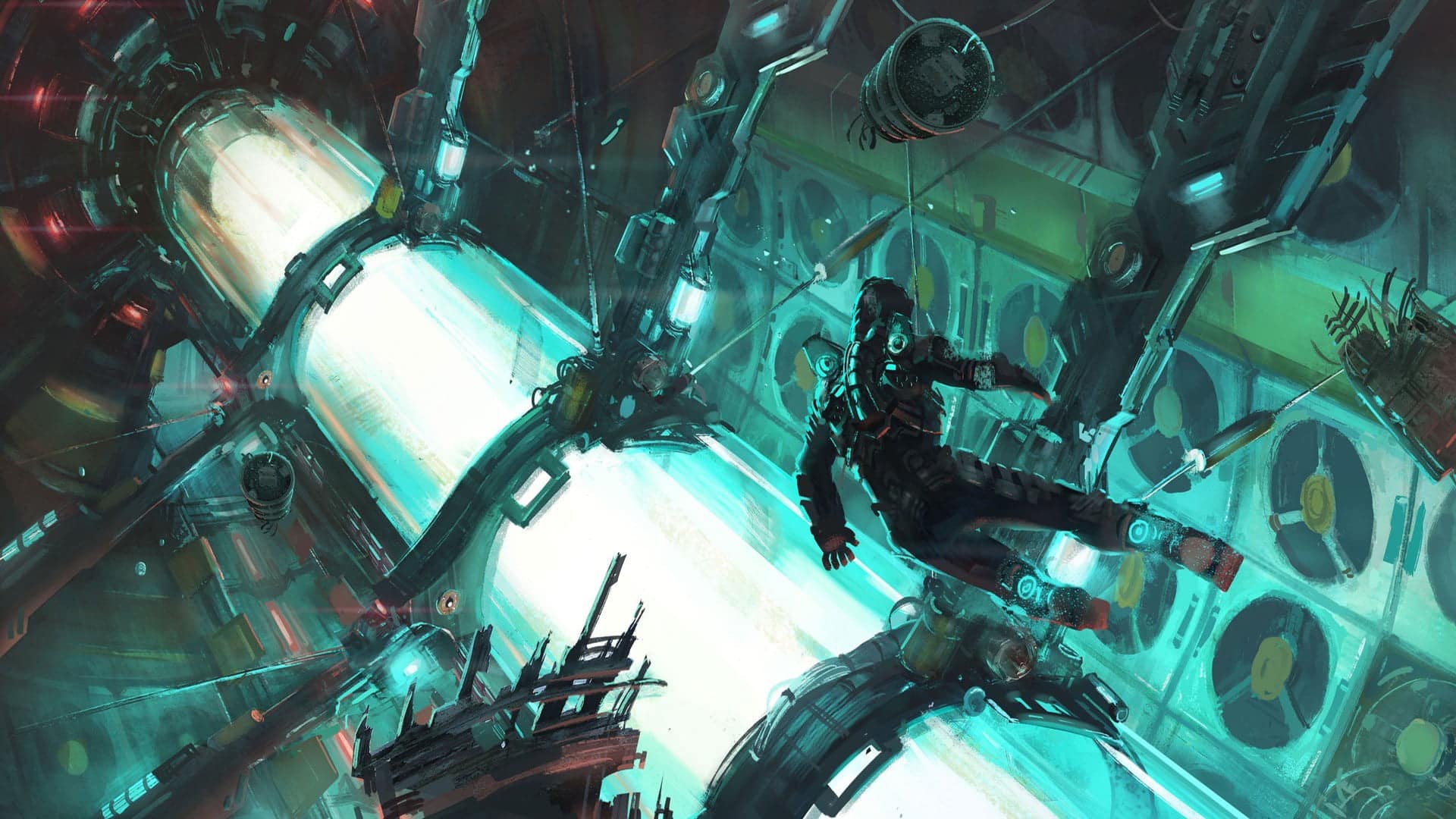 The IG Ishimura will now be fully explorable. The entire ship now behaves like a single map, so you can revisit sections you want to later in the game. Gameplay textures are entirely new and the gunplay is now impressively polished.
Time to skin some Necromorphs
Dismembering Necromorphs has never been more detailed. The addition of a new mechanic called "Peeling", which literally peels off the skin, has now been introduced. First, you'll be removing the skin off of enemies, and then once you cut off the limb itself, using it as a projectile just intensifies the gory aspect by miles.
Weapons customizability options and ability upgrades have also been amped up. Another awesome new addition is the increase in situations where players will have to use zero-gravity. The zero-gravity movement system from the second game has been incorporated and fine-tuned further for use in the remake.
More Zero-gravity
One of the unique aspects of the Dead Space series is that when you're in the vacuum, Isaac only has a limited oxygen supply which you can replenish through air tanks scattered within the airship. There are areas wherein gravity is not present, and you'll be able to jump between platforms of the level. Since the game is mainly survival-based, you would need to find resources by breaking supply crates and killing enemies.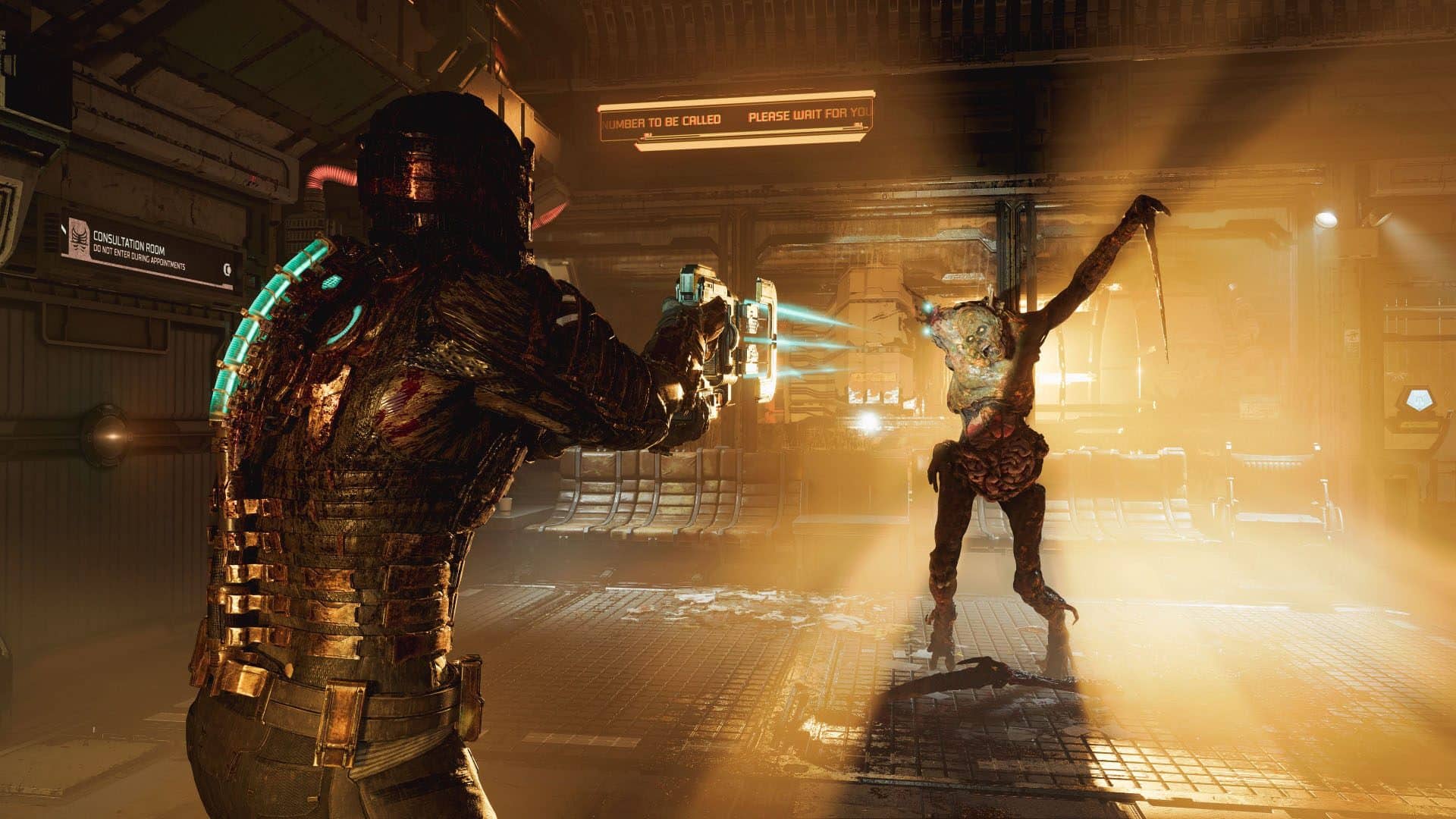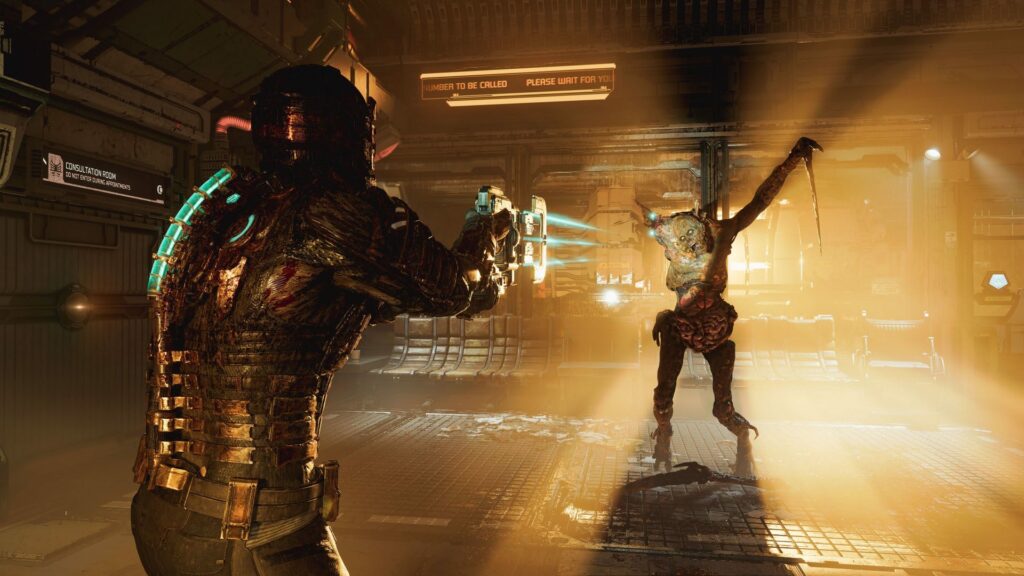 There are a few abilities that you can unlock, like Kinesis and Stasis. They allow you to move/pull objects in the environment or slow down enemy movements for a short period.
Multiplayer
Multiplayer in Dead Space has often been regarded as the reason the franchise got buried for nearly a decade. With EA leaning towards providing multiplayer games that focused on loot boxes and microtransactions, it was inevitable for our beloved horror series to be like that next.
With Dead Space 2, the writers crafted a genius narrative that was also full of hardcore jump scares. Things looked good for the game, but what felt out of place was the multiplayer battle mode. Although bland, it was a completely separate experience, and in the end, it didn't impact the game's critical reception.
Dead Space 3 would eventually be where things took a turn for the worse. While the developers wanted to preserve the true essence of horror that made Dead Space what it is, EA pushed towards changing the game into an action-adventure experience. That led to massive backlash for EA as action-adventure wasn't why the game series stood out.
The bad co-op incorporation
But the introduction of a co-op campaign mode that locked out certain main mission areas for single-player, and the addition of microtransactions to get better weapons in the game turned out to be the final nail in the coffin for Dead Space 3. The game also didn't sell well compared to its predecessor, and the change in the genre was blamed as well.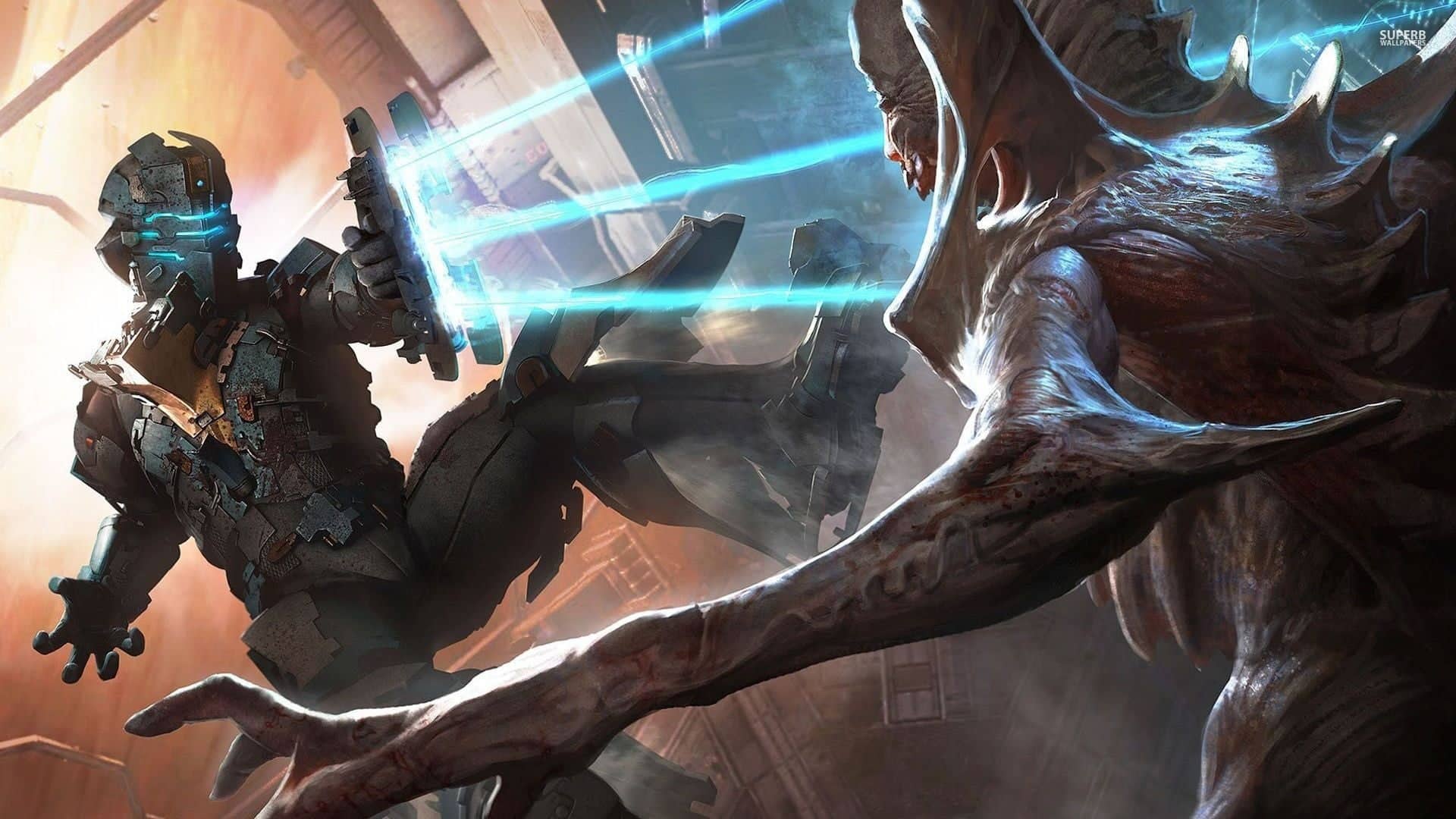 Eventually, previous plans for a possible fourth and fifth game were completely scrapped. And the series remained dormant until 2021 when the Dead Space Remake was announced.
Depending on how you look at it, fortunately or unfortunately, the Dead Space Remake won't have multiplayer of any kind. Motive Studio and EA have said that aside from the story, the entire gameplay model from the original will be maintained as well.
No future plans concerning the possible incorporation of such a system have been revealed. To me, it feels as if EA has probably realized why the Dead Space spaceship went under, and that if they want to sell their remake, they're going to have to let it be what it was originally intended to be— a game that'll send shivers down the player's spine with every encounter.
The Dead Space Remake's Eerie Audiovisual Design
With plenty of gameplay reveals being done as the Dead Space Remake's release date approaches, it's not hard seeing how eerie the world fields. The USG Ishimura feels like a breath of fresh air and the prospect of walking through those same frightening hallways from 2008 definitely gets shivers crawling down your spine.
The audio, especially has been revamped on multiple layers. When the gameplay was initially presented to players, the audio beats for Isaac's weapons, the Plasma Cutter, and Pulse Rifle were very different from the original.
Many fans took note and expressed that they were expecting similar sounds. The Dead Space Remake is a homage to the legacy, and the future of the franchise. So it's understandable how some nostalgic player's felt like that.
While most were planning to come to terms, the developers integrated that feedback. They presented a similar yet new swing on the weapon sounds. And these were met with widespread appreciation.
Besides weapon audio cues, Motive Studios has cut no corners in making Isaac feel more alive. Like literally they went on ahead and made a system that does exactly just that.
The studio has talked about its vision for the audio style in great detail. They wanted to focus on terrifying the players through sounds too and not just visually. That's why they've crafted a system that makes every moment feel not like a game but more like if it were— Alive.
Petrifying New A.L.I.V.E. System
While most companies aren't all that transparent about the game's features, Motive Studios has been quite welcoming. Aside from dreadful visuals, in order to make the player's experience even more immersive, Motive has developed a special "ALIVE" system.
Think of it as a script, but this script exists only to coordinate other scripts by judging what a specific moment should feel like. The "Adrenaline, Limbic System Response, Intelligent Dialogue, Vitals, and Exertions" system is a code that's tailored to make Isaac a more believable protagonist in gameplay and not just the story alone.
The ALIVE system controls Isaac's heart rate, his breathing intensity, and his reactions to enemy run-ins. If Isaac just killed a Necromorph, then the system would raise his heartbeat and alter his pitch. That would all in all make the experience more believable.
Every jump, every encounter, and every moment in the game feels livelier thanks to it, and in general, it's an awesome addition to the Dead Space Remake that doesn't have any downsides. It adds a level of depth that is minute at first. But as you tend to get used to these subtle details, it's very hard to go back to a game without them.
Voice Cast
Speaking of audio, another thing that the Dead Space Remake hits the spot with is that it's actually keeping most of the legacy voice cast. Aside from Gunner Wright returning as both Isaac's mo-cap model and voice artist, Tanya Clarke will be voicing Nicole Brennan (Isaac's girlfriend) again too.
The game's major cast and other voice actors confirmed to be returning include:
| Character | Voice Actor |
| --- | --- |
| Isaac Clarke | Gunner Wright |
| Nicole Brennan | Tanya Clarke |
| Zach Hammond | Anthony Alabi |
| Kendra Daniels | Brigitte Kali Canales |
| Challus Mercer | Faran Tahir |
In the original Dead Space, Isaac actually didn't have a voice actor as you know. Gunner started voicing Isaac from the second game. So having him back in an old yet totally rebuilt version of the game is amazing news.
Dead Space Remake DLC
Unfortunately, Motive Studio has not confirmed if there will be any DLC for the Dead Space Remake. The original 2008 game did not feature any main story expansions, so it's likely you won't get to see any more content.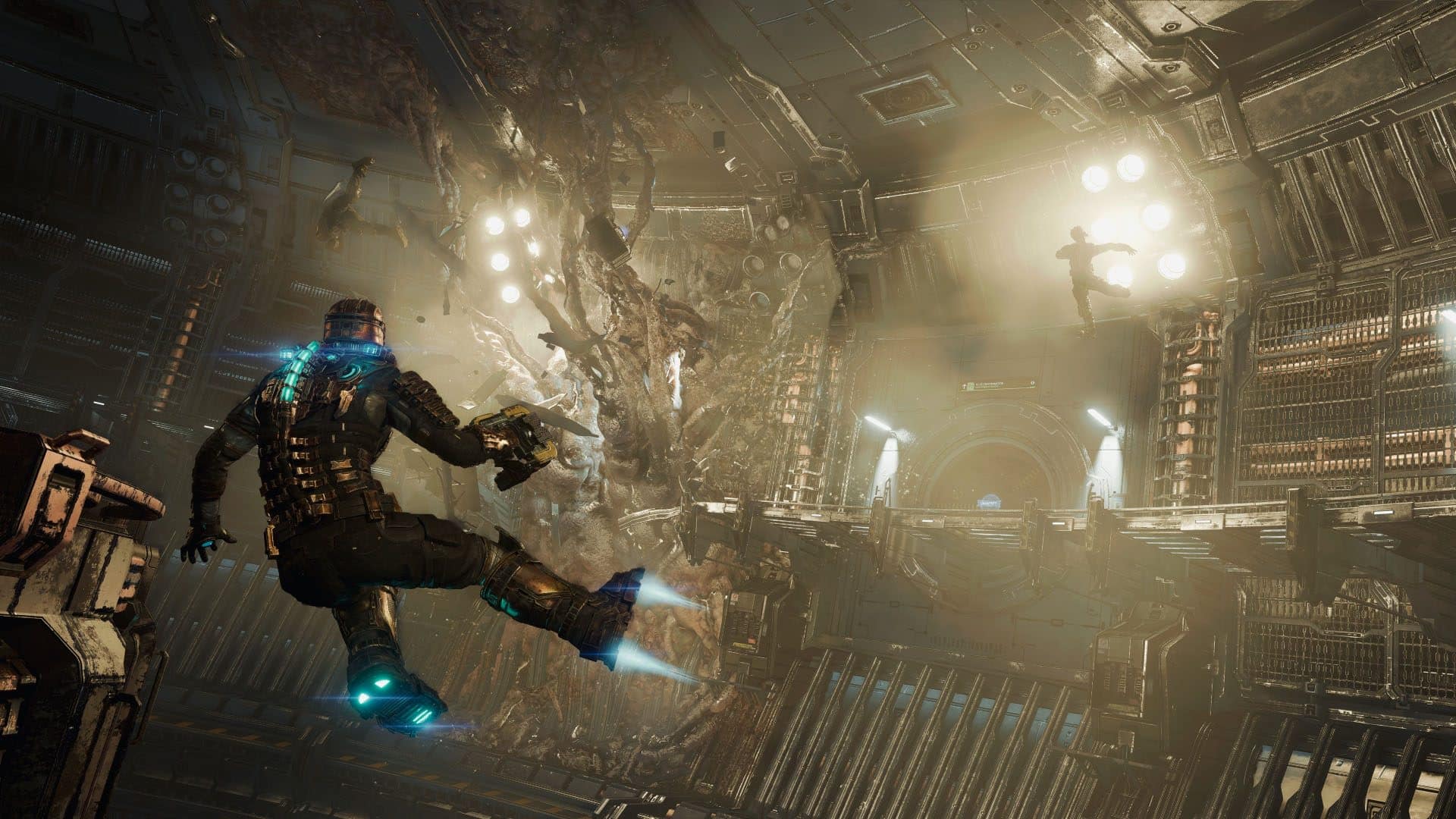 Though the chances for any story expansions entering the fray are slim, the same doesn't go for other post-launch content. The original Dead Space received new suits and weapon skins after release, and I'm sure EA plans on supporting the game after it hits gaming rigs worldwide on January 27, 2023.
But let's not forget that this is Motive Studio's game. Sure, they'll build upon the franchise foundations left behind by Visceral, but that's actually where things could get interesting. Not having a DLC was Visceral Studio's idea. Motive, on the other hand, could definitely shake things up by expanding the story further with future story content.
A Prequel DLC
Adding a tie-in story that leads to Dead Space 2 is something that comes to my mind or better yet, what if we get a few-hour prequel DLC? Dead Space Extraction was the prequel game that was released in 2009. The game revolved around the story of how the Necromorphs first emerged on Aegis VII.
Dead Space Extraction was met with positive reviews and was praised for how it set the stage for the original. The game's campaign was about 6 hours long. To me that sounds like a perfect fit of playtime for any DLC story expansion. So here's hoping that turns out to be true.
For now, EA and Motive haven't entertained the idea of DLC content. Announcements like these always tend to come as a surprise. So personally, I'd suggest that you shouldn't get your hopes up for story-related DLC, because it'll be disappointing otherwise.
Dead Space Remake: Trailer Breakdown
The trailer starts with a mesmerizing and atmospheric sound, followed by the gates opening to an abandoned and bloodied part of the USG Ishimura. While the scene is playing, we hear a faint and a grim version of the children's song, Twinkle Twinkle Little Star, which is a homage to one of the trailers for the original Dead Space.
After that sequence, we see a flickering light at the end of the hallway. A silhouette of a Necromorph with its iconic scream manifests. The Dead Space Remake trailer ends with a look at the protagonist, Isaac, seemingly tired and bruised while getting healed from the station.
Amping up the gore
He stands back in a normal posture after his health is refilled and a message "Cut Off Their Limbs" in front of him. The words Dead Space appeared, and now we are awaiting the game's release date.
The Senior Producer Philippe Ducharme left a statement saying that this remake is a love letter to the franchise. It'll have a new, seemingly improved story and characters. Although this statement is vague, we can only hope that this remake will serve as a new way for the Dead Space franchise to continue forward and expand on the lore of its universe.
Dead Space Remake System Requirements
As you've read above, Studio Motive, a co-developer for Star Wars: Battlefront II, is leading the development of the Dead Space Remake. They are taking a close look at other remakes such as Resident Evil 2 to devise the best possible approach for optimizing the performance of their remake.
The Frostbite Engine which is present in the Dead Space Remake has been used in Star Wars: Battlefront II, the Need for Speed series, Anthem, and Battlefield 2042 among lots more. So the system requirements for the remake are pretty similar to these games albeit a tad bit more demanding considering the launch date difference.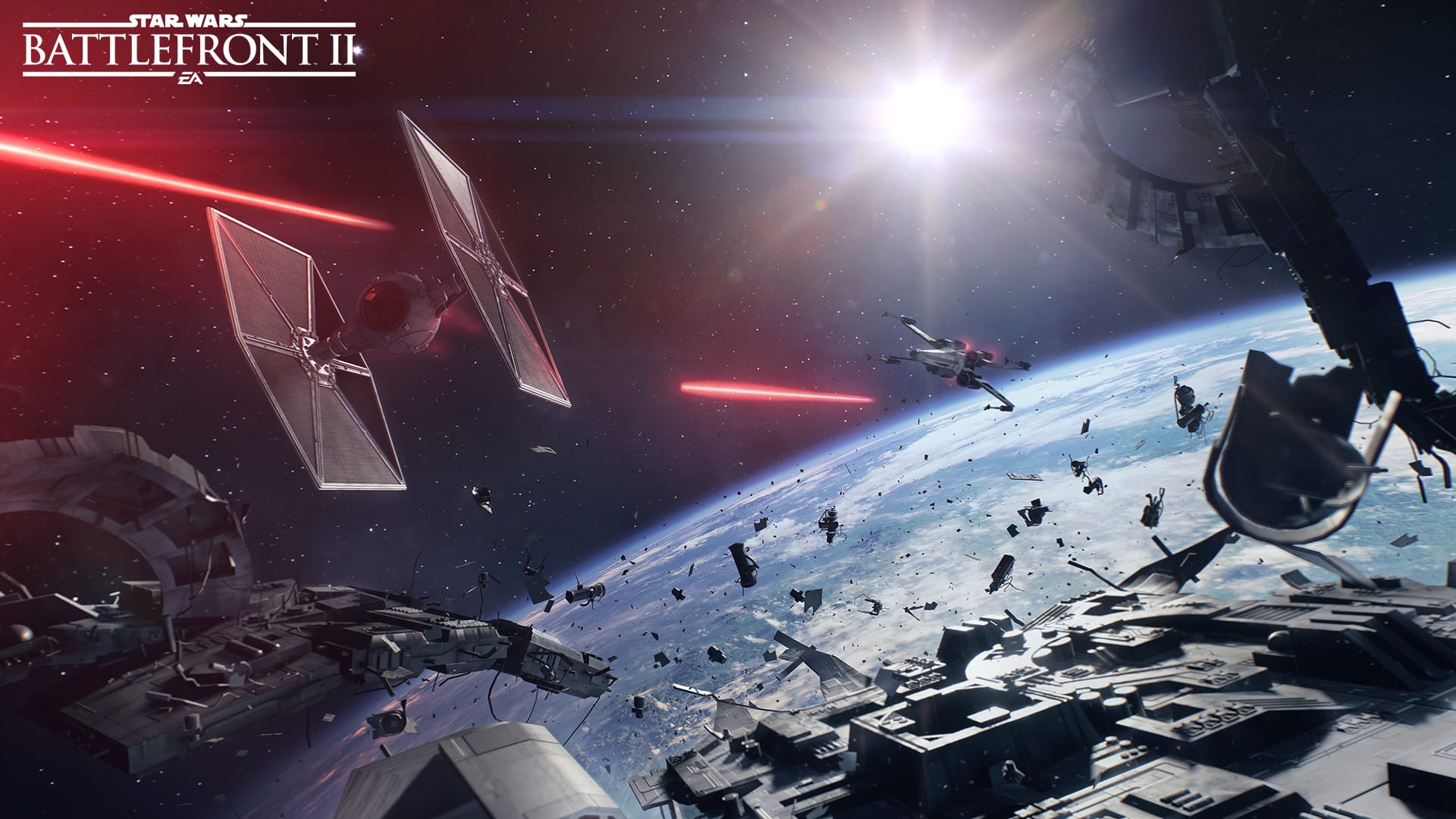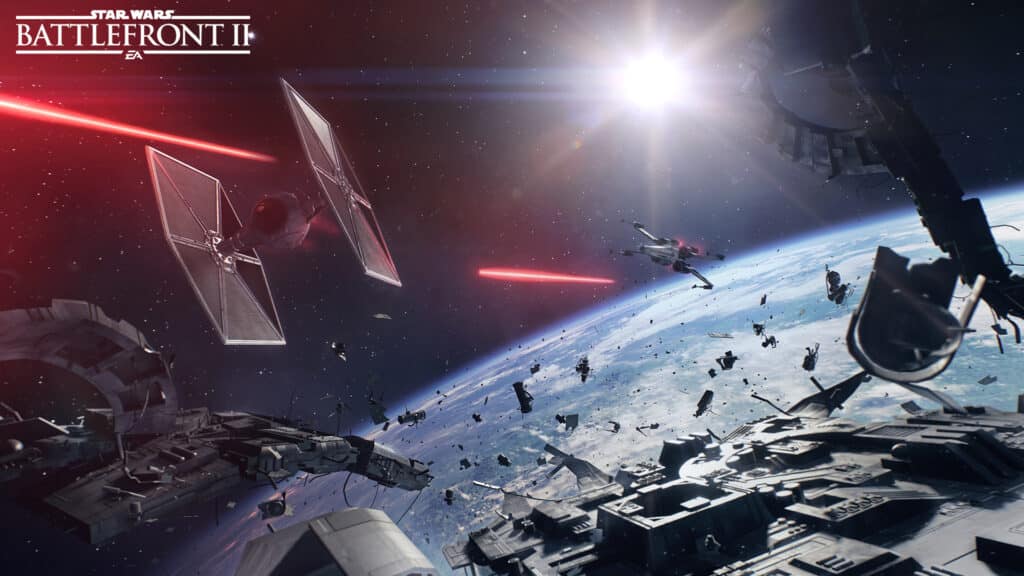 Dead Space Remake Minimum System Requirements
OS: Windows 10 64-bit +
Processor: Ryzen 5 2600x, Core i5 8600
Memory: 16 GB RAM
Graphics: AMD RX 5700, GTX 1070
DirectX: Version 12
Network: Broadband Internet connection
Storage: 50 GB available space
Additional Notes: 50GB SATA SSD
Dead Space Remake Recommended System Requirements
OS: Windows 10 64-bit +
Processor: Ryzen 5 5600X,Core i5 11600K
Memory: 16 GB RAM
Graphics: Radeon RX 6700 XT, Geforce RTX 2070
DirectX: Version 12
Network: Broadband Internet connection
Storage: 50 GB available space
Additional Notes: 50GB SSD PCIe compatible
---
Your Thoughts
We certainly missed the appeal and the true horrors of the Dead Space franchise. And we can't wait to see what's in store for us with this remake. What do you think of the Dead Space Remake?
Is it something you'll be looking forward to, or are we in the era where the developers are recycling their old hits for nostalgia? Please leave us your thoughts in the comments section below.