Adrenaline is one thing no other game gets pumping better in our veins than the Devil May Cry series. After countless years of working on its Reach for the Moon Engine (RE Engine), Capcom has finally nailed the Hack and Slash experience. And Devil May Cry 5 appears to be the perfect testimonial for that.
But 2019's long gone, and though it was an amazing year for the DMC series, we haven't heard anything much from the franchise since. So what's next in Dante's devil hunting story, and more specifically, when's Devil May Cry 6 coming out?
Currently, that's a difficult question to answer, considering the franchise has been taking long delays for every installment ever since DMC 4. Though that doesn't mean Devil May Cry 6 will arrive just as late. With that out of the way, let's jump into everything we know about the game so far.
What's the Release Date for Devil May Cry 6?
Unfortunately, there's no official release date for Devil May Cry 6 at the moment. Capcom Studios' upcoming roadmap of titles is booked with entries from the Resident Evil series as well as totally new IPs. Although, if you would like a rough estimate, then we'd say that the game will probably arrive by early 2026.
The current-gen consoles are still very fresh. And we'd say that no new Devil May Cry entries will arrive before the consoles have aged a bit. Though it wasn't always like this for the franchise.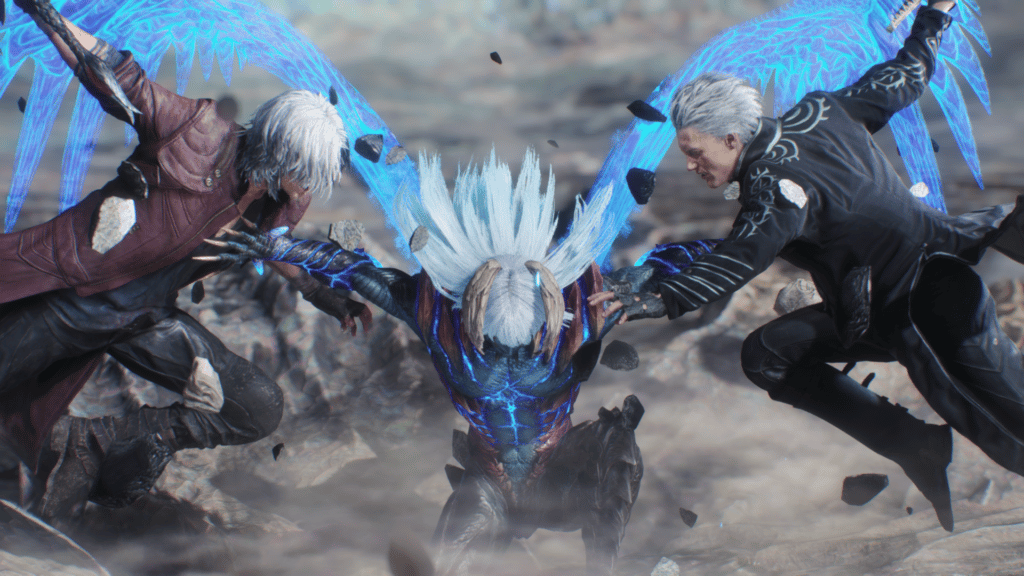 The first DMC game was released in 2001, and it was soon followed up with a sequel in 2003. DMC 3: Dante's Awakening hit gaming rigs in 2005, and the series continued to remain active until 2008, when DMC4 was finally released.
DMC4 was a really strong entry into the devil hunting series, as the addition of new characters like Nero resonated well with players. The combat design and pacing were outstanding too. However, this was where the series went on an unexpected hiatus of sorts.
A reboot by Ninja Theory was later released in 2013 and was subjected to widespread criticism, and this hurt Capcom's reputation badly. In the end, though, the fifth installment finally launched in 2019. And although it was quite a long wait, it was totally worth it.
So guessing from the wide gaps in the DMC games this past decade, our assumption for a 2026 release date for Devil May Cry 6 should hold true.
Will Devil May Cry 6 be a Console Exclusive?
The chances of Devil May Cry 6 being a console exclusive are slim to none. But if there was a chance, then the odds of exclusivity would favor the PlayStation 5 of course.
Sony's been on an acquisition spree lately, with Bungie, Haven, and Savage Game Studios being a few of the additions to the now PlayStation first-party family. Though that doesn't mean Microsoft hasn't made any plays as they did acquire the Call of Duty developer, Activision. Still, if we were to place any bets, Sony would be our likely go-ahead.
But for now, there's no need to worry as if Devil May Cry 6 does happen, it'll be for all the current-gen PlayStation and Xbox consoles.
What's Capcom Working On Next?
Compared to other developers, Capcoms seems to always have all hands on deck with either one project or the other. A few months ago we received the first-ever look at the highly anticipated Resident Evil 4 Remake. So we're guessing that's where Capcom's paying attention the most.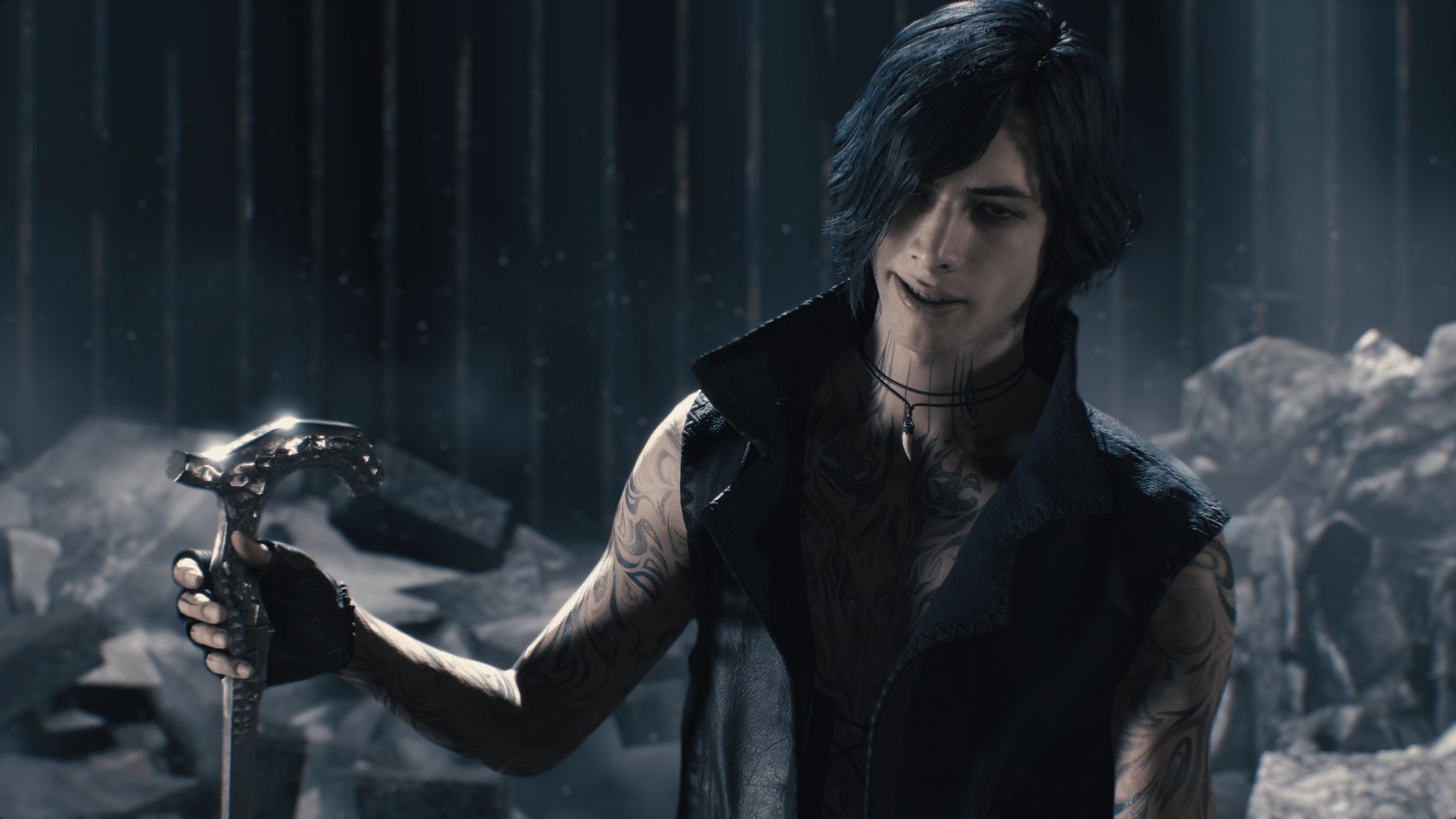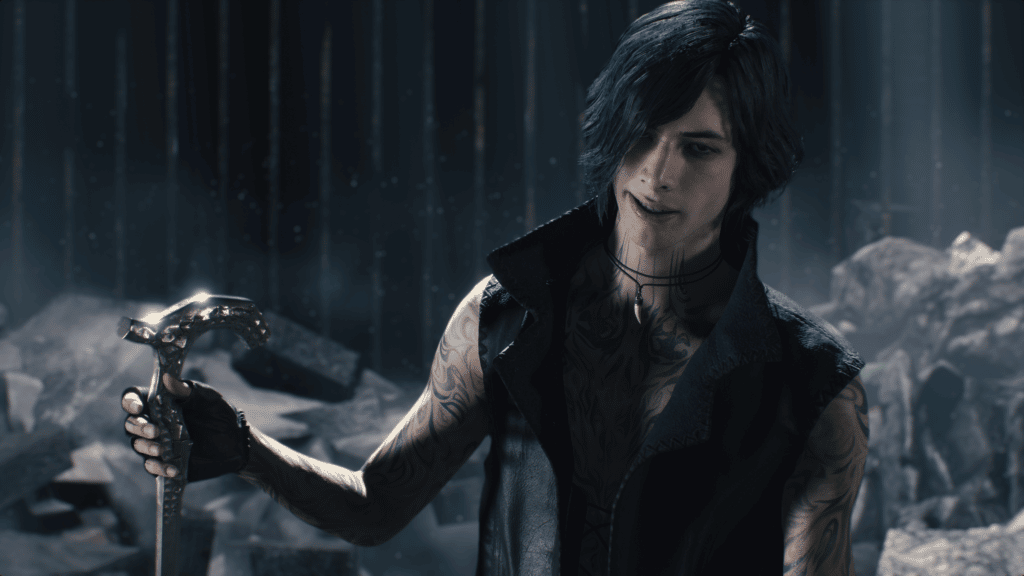 The RE4 remake announcement matches up perfectly with what a leak suggested after the Capcom servers got hacked in late 2020. Although the leak now holds true for RE4, the same can't be said of Devil May Cry 6. Neither was it mentioned, nor have any solid leads popped up in the years up till now.
The list of leaked games claims to cover all releases Capcom will make till late 2024. So if that's somewhat true, then don't expect Devil May Cry 6 to arrive before that period expires.
Devil May Cry 6 is Probably in Early Pre-Production
The release of DMC5 was a seriously long wait for old-school players of the franchise. Though Ninja Theory's reboot of the franchise did come out in 2013, most refuse to accept the game even existed. Due it massively failing to live up to the standard set by Devil May Cry 4.
DMC 5's release in 2019 was a 6-year wait, and we expect the sequel to take a few years to finish development too. Well, that's what we and prominent leaker Dusk golem have to say at least:
With Capcom busy with back-to-back entries into its Resident Evil franchise, as well as the studio working on the enigmatic game Pragmata, the prospect of Devil May Cry 6 presumably still rests in the early phases of production. A fact that's pretty similar to what Control 2 is going through over at Remedy.
Devil May Cry 6 Leaks
Currently, there are no leaks or indications of the progress on Devil May Cry 6. Though a few rumors about the script being leaked have arisen, none of them turned out to be credible. And sadly, there's been no official announcements as well.
The DMC franchise is undoubtedly the best in its class. Its gameplay is finely detailed on multiple layers, with combos being intertwined with other combos and creating moves that you thought weren't even in the game. It's crazy how well Capcom has thought out the mechanics.
The RE Engine has absolutely amazing graphics that amplify the already smooth combat tenfold. And that easily makes for an unforgettable experience. So even though we don't have much to go on about Devil May Cry 6, it's a surety that the game will do justice as a sequel.
We Might Get a Remake Instead of a Sequel
Yes, there is a chance that instead of getting a sequel we might receive a well-made remake instead. Just take a look at the Resident Evil franchise. Capcom's released two remakes so far, and the Resident Evil 4 Remake is coming out in March 2023.
The Devil May Cry games, although good, are very old (excluding DMC5). It won't come as a surprise if Capcom does announce that it's planning to remake a few entries. Remakes are really popular right now too, there are even rumors stating that a Horizon Zero Dawn remake is imminent. And the game can barely be classified as old.
For now there are only fan theories, speculations, and rumors bolstering any statements for a remake. But acknowledging how old the series really is, it's a likely scenario for the DMC franchise to get remakes instead of a sequel next.
What Will Devil May Cry 6 Be About?
At the end of Devil May Cry 5, Dante and Vergil reconciled after a heated clash. Albeit it was a bit weird considering how far Vergil went to conquer the world, and then just ended up going to the Underworld to stop Demons from raining havoc on Earth. That does go to show you how unpredictable the series can be.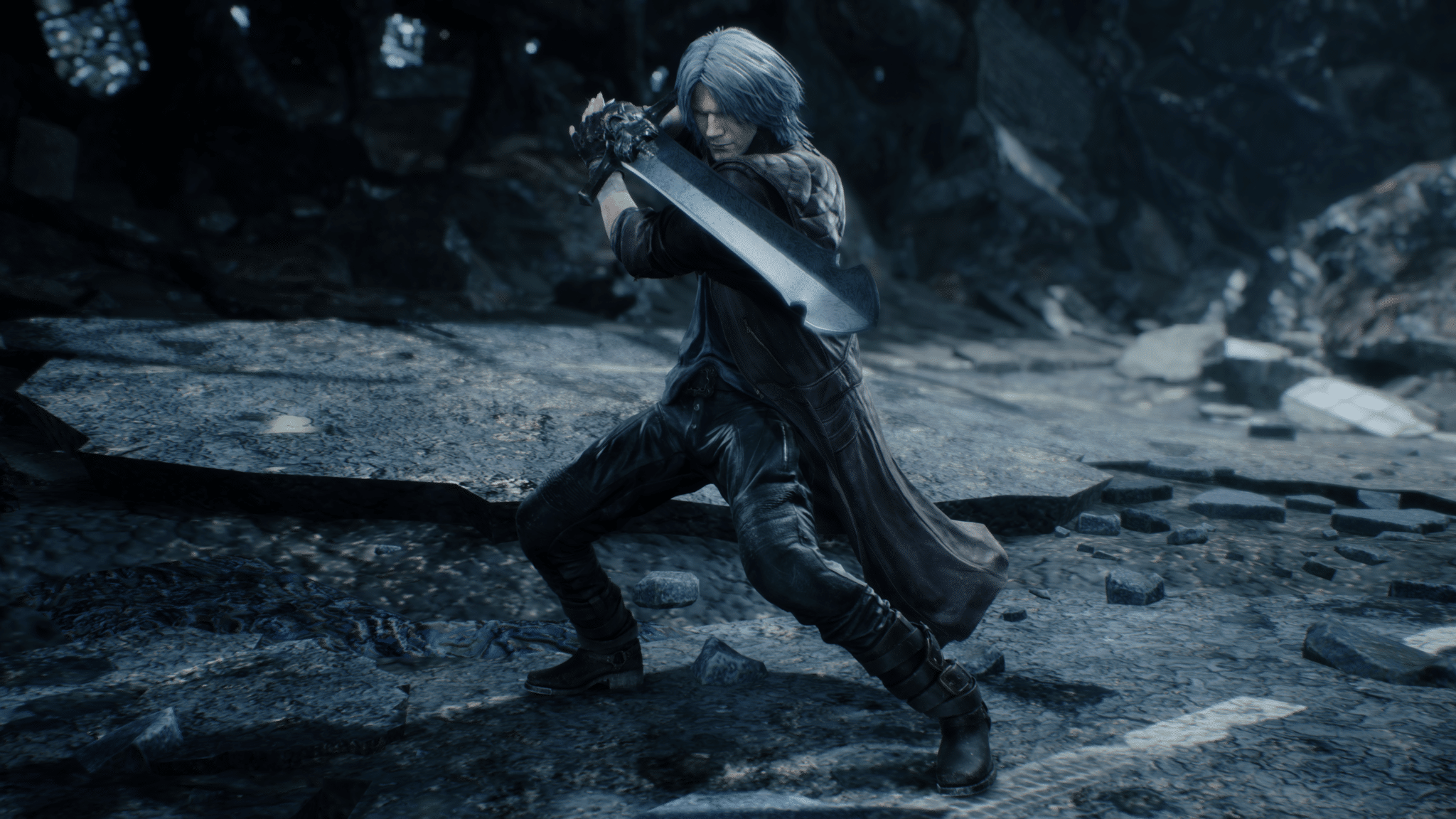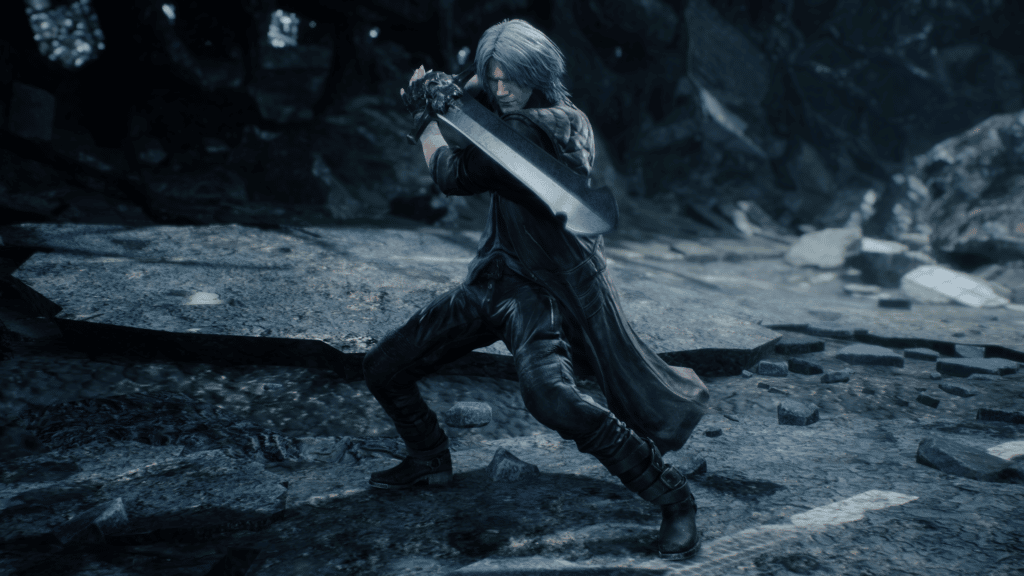 Now if you want to know where the story could head next, well, there are a ton of awesome fan theories that sound so good they may even be true. But if you're looking for a definitive answer, then sadly, no official details about Devil May Cry 6's plot have been announced. Still interested in hearing some amazing theories? Then take a look at the Devil Hunting fans' imaginations running wild below.
Nero and Lucia Protecting Earth
Dante and Vergil are in the underworld, so Nero and Lucia take up arms as Earth's protectors. If you don't remember Lucia, she was one of the playable protagonists of Devil May Cry 2. The game was well received, and Lucia was a great addition to the cast.
Since then, she's never been mentioned much, and with the fandom now getting bigger after the release of DMC5, we doubt most people remember the heroine who helped Dante defeat Arius.
Don't get me wrong, Dante's great, and Vergil is too, however, their family feud has been a rather long one. Getting to see how Nero figures out protecting the planet would be impressive to see. And with Lucia added to the group of misfits, Devil May Cry 6 would be an awesome spectacle.
It's hard imagining Dante not being in a DMC game, but it might be the time that the series does a story that's solely focused on newer protagonists.
A Prequel about Sparda
Sparda, the father of the rebellious twins Dante and Vergil, is the biggest enigma of the DMC franchise so far. He's been hinted at in every game, his feats standing legendary.
The Legendary Dark Knight is rumored to have been the human race's valiant protector, yet we still know nothing about him. Getting to see how Sparda became this folk hero would finally answer a lot of burning questions within the community. So with luck Devil May Cry 6 ends up being a prequel.
Dante and Vergil Return From The Underworld
The last way the sequel could go would be by picking up the story where it left off. The team needs to get Dante and Vergil out of the Underworld, so they start looking for ways to do so.
Sparda's stated to be dead at this point, but who knows, Capcom might give us some fanservice and bring him back.
Ultimately, there are many instances that could play out. So for now let's just enjoy some Resident Evil Remakes until Devil May Cry 6 is formally announced.