Arkane's been working its charm with first-person games ever since it perfected the formula with the Dishonored series. Fast forward to 2022, Deathloop's the latest entry into their quirky line-up. And though that's a solid title in its own regard, that isn't the series that made Arkane Studios a household name for gamers. Rather, it was the stealth-action series, for which now we're hoping the next installment arrives— Dishonored 3.
But as you might've guessed, it's a dry topic at the moment, considering Arkane Studios' burning the midnight oil developing Redfall, an upcoming vampire shooter game. Still, they have addressed the franchise over the years in bits and pieces. And though they may not have directly confirmed news about Dishonored 3, they've certainly shown interest in exploring new possibilities.
The Dishonored series might be collecting dust at the moment, but that hasn't stopped Arkane's future games from being influenced by it. So even though not much is known about the sequel, here's all the info out there worth going through.
Dishonored 3 Release Date
At the time of writing, Arkane has made no official announcement regarding the Dishonored 3 release date. But assuming that after Redfall they'll start development on it, you can hope to see the game release by late 2025.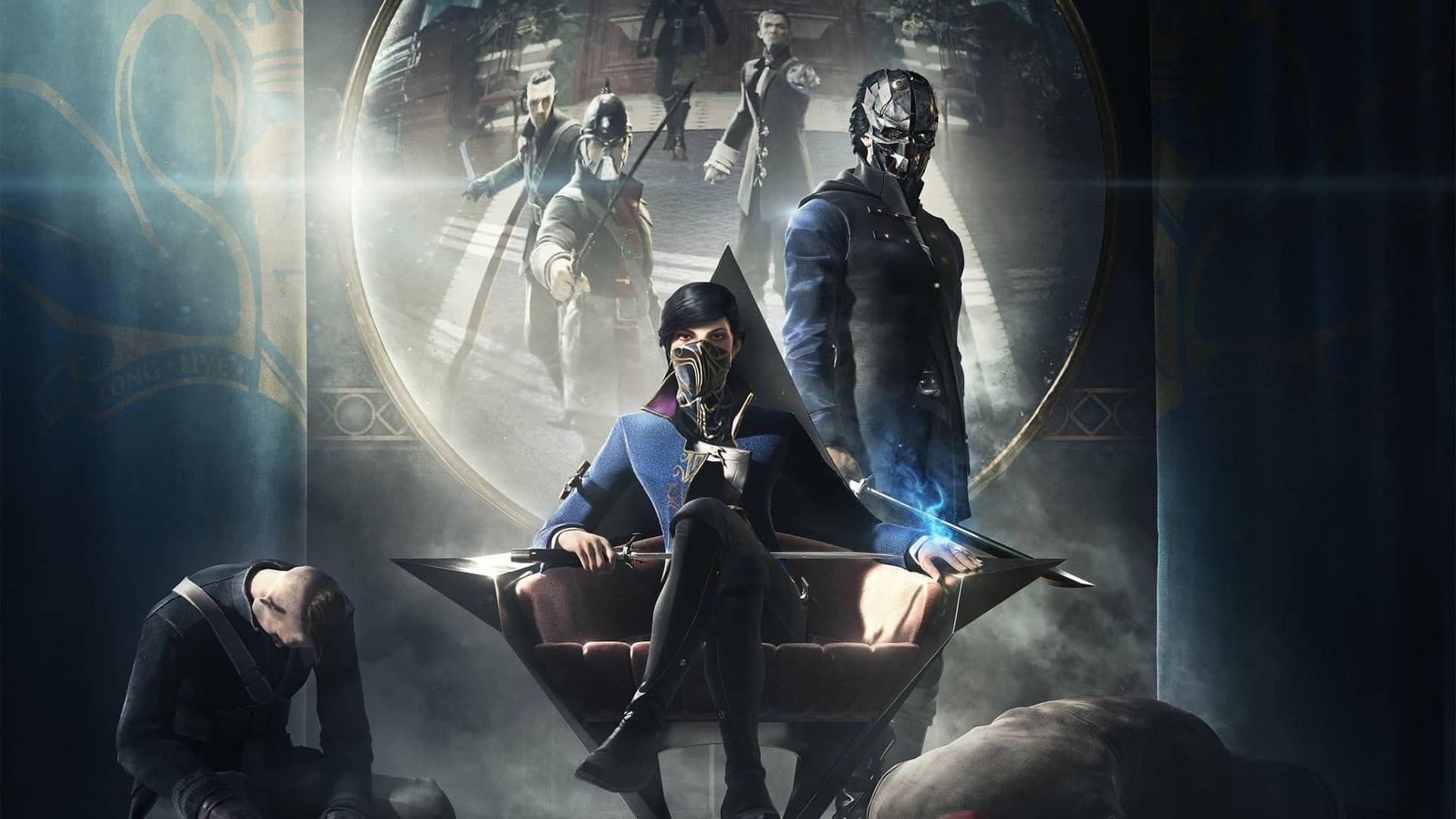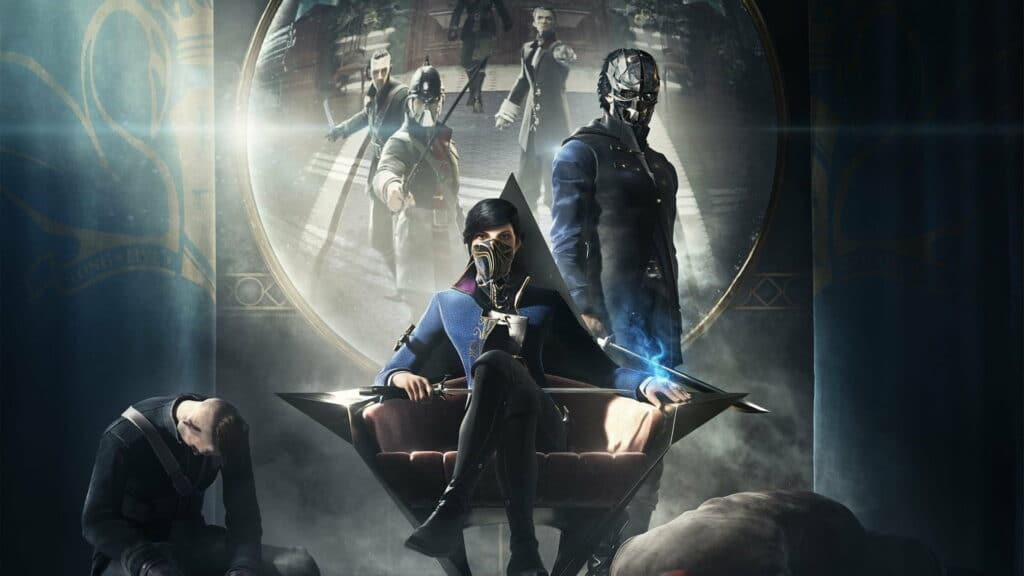 Speculating the release window right now is a sensitive topic to talk about. Arkane's a pretty quick studio when it comes to games. You can judge that by reflecting on the fact that they've released 7 games in the past seven years.
That's an incredible feat and a reputable pattern. Arkane hasn't slowed down one bit, and that makes them more unpredictable. So if Dishonored 3 were to be announced, then it'll likely be when no one would expect it.
Is Arkane Studios Working on Dishonored 3?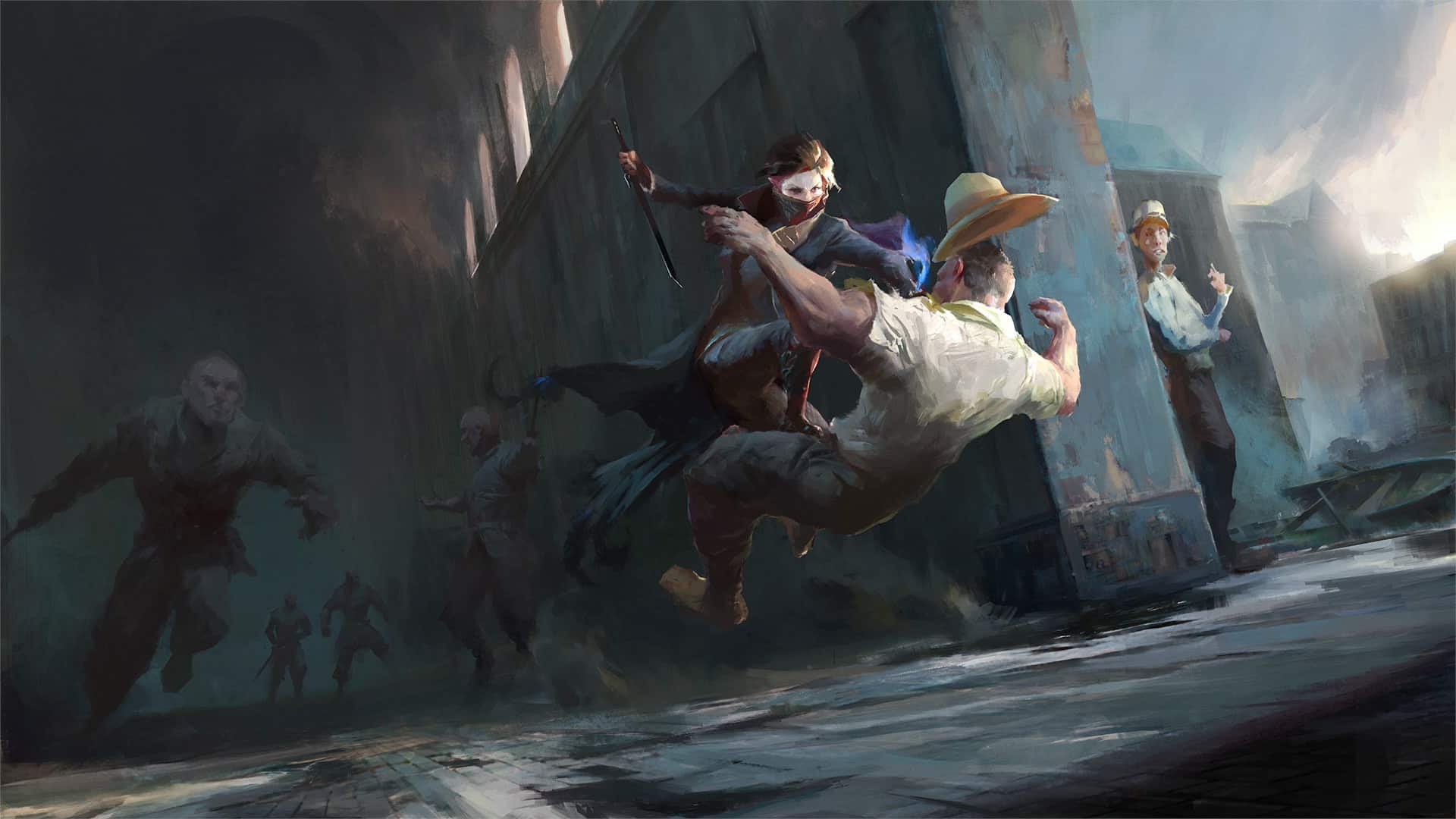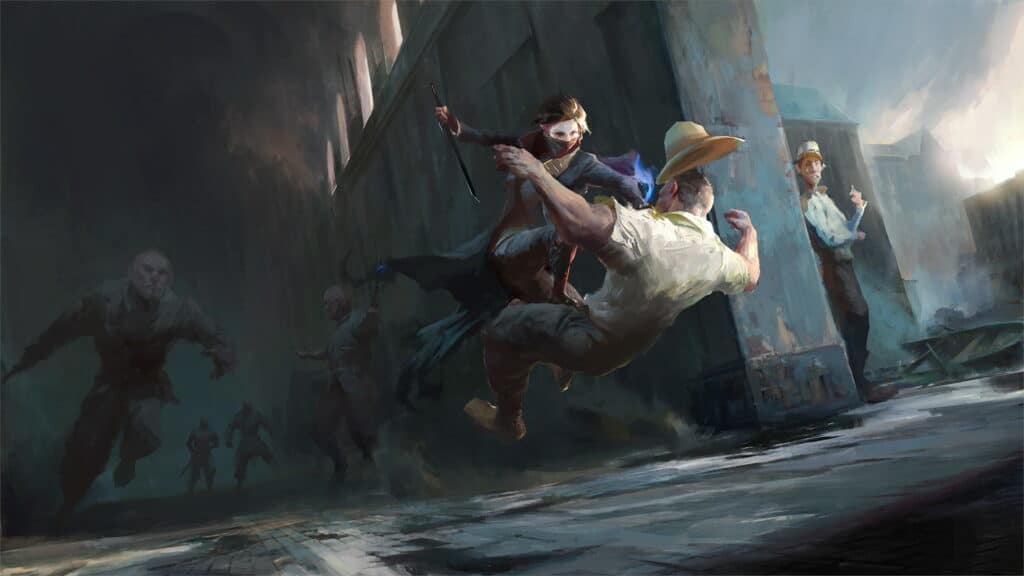 Sadly, we don't think Arkane Studios is working on Dishonored 3 at the moment. Although there are chances that the game might be in its early concept stage. As for the chances of it happening, they're pretty much bright. Mainly because it's a franchise that's received a great deal of acclaim for its innovative level design and world-building. Plus, its story and mechanics don't lack behind in any regard either.
The Dishonored series' case, for now, seems to be "asleep but not forgotten". Co-Creative Director of Arkane, Dinga Bakaba, while speaking to IGN, stated that:
"Arkane is not a studio of one game, and I don't think we will ever be."
And if you take their recent works into account, then yeah, this quote stood the test of time. The studio went on to develop Wolfenstein: Young Blood, Deathloop, and Prey.
It's a hard task creating a new world again and again, but so far the Studio hasn't made a single misstep. And they've kept on diversifying their portfolio, while still maintaining that traditional Arkane magic.
Deathloop's Out, What's Next?
Redfall, a new first-person shooter about killing Vampires, is what you'll be playing next from Arkane. Microsoft acquired Bethesda a while back, a shocking piece of information for those who didn't know that already.
And after this merger, Xbox and Bethesda held a showcase at E3 2021. It was at this event that Arkane Studios announced its next game, Redfall, which will be an Xbox Series console exclusive. That's a well-played move by Microsoft in response to Deathloop's one-year PlayStation 5 exclusivity.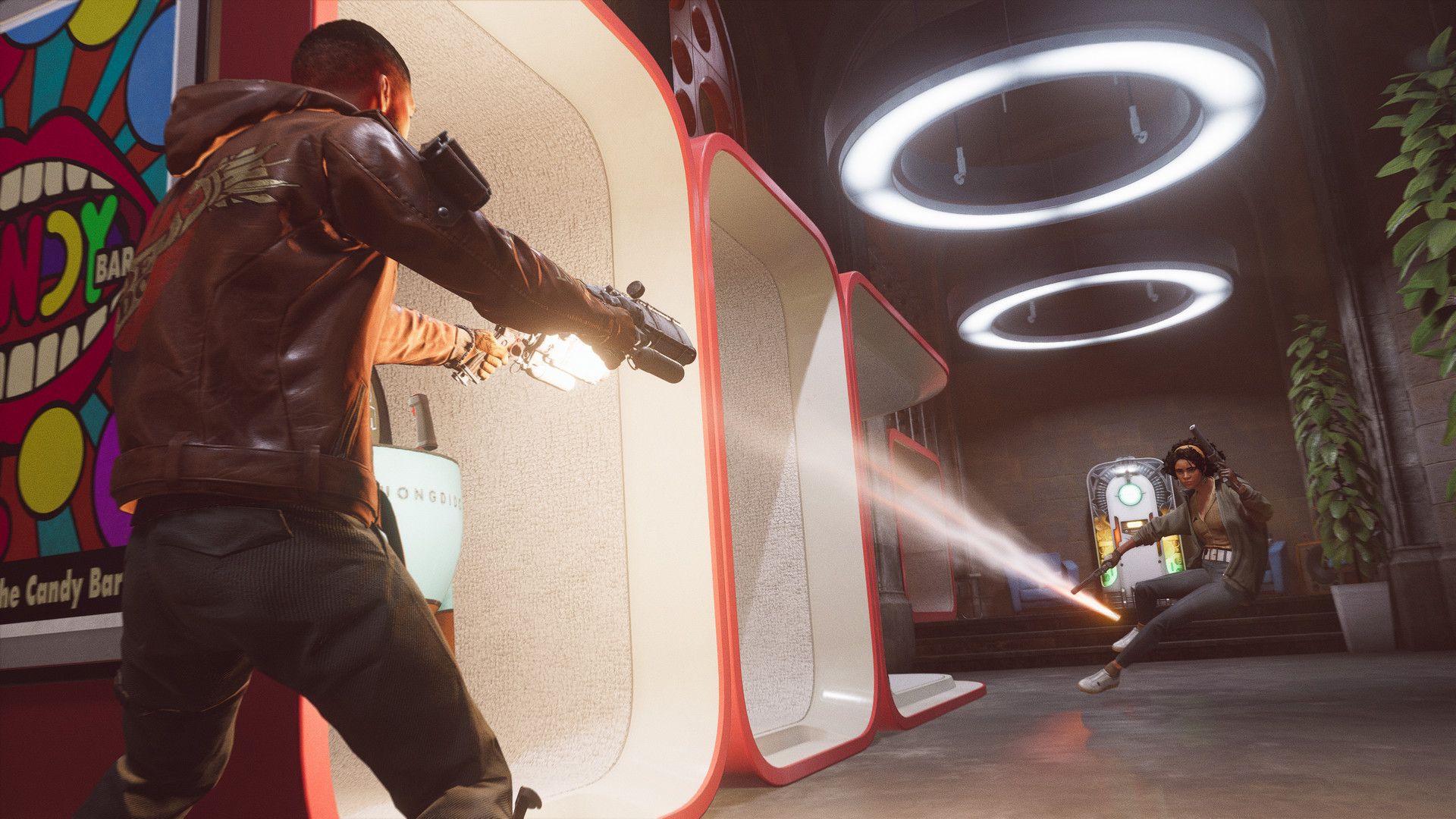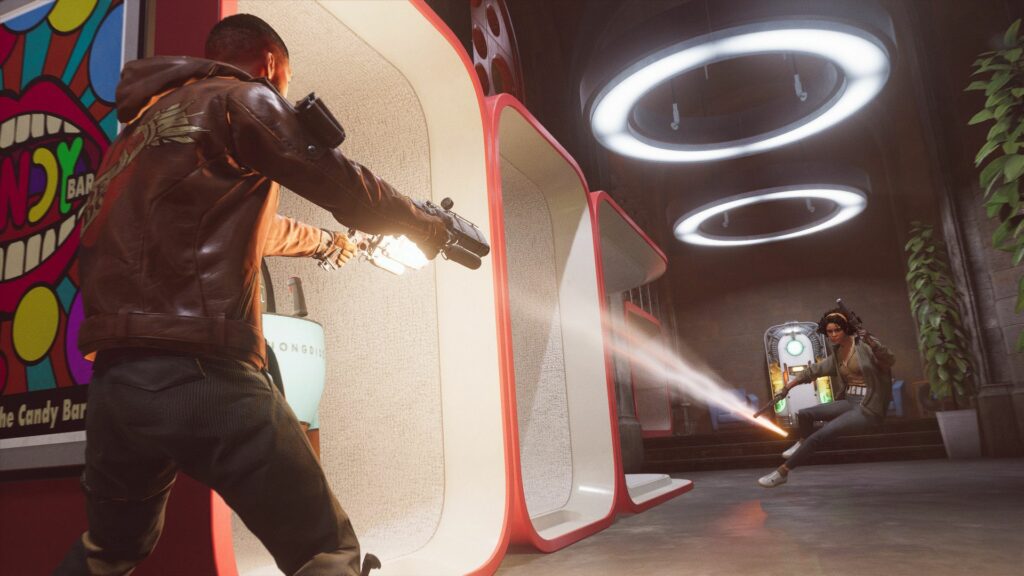 So once again the studio has opted for a new title. Even though that's something they're not seen doing regularly.
Keeping that in view, Dinga Bakaba also commented on how Arkane views sequels, specifically about Dishonored 2:
"It's weird because for us as a studio, we never did a sequel (Dishonored 2) to a game we made before"
But so far, Redfall looks like a terrific game. It has a mixture of all the best parts from Arkane's previous games, all glorified by a punch of the supernatural. And even though no clear indications for Dishonored 3 have manifested, their next project does seem to be an equally fun one.
Will Dishonored 3 Be an Xbox Exclusive?
This is a tough question that doesn't seem to have a straight answer. Per se Dishonored 3 was in the works; the most likely scenario would be that Xbox will undoubtedly release it as an Xbox Series exclusive. While beneficial this move may be to boost console demand, it does cause game sales to plummet.
The other, and likelier iteration for Dishonored 3 would be for it to arrive as an Xbox timed exclusive. And later release for the PlayStation 5 after about a year, sound familiar? The old switcheroo.
Microsoft's Acquisition of Bethesda
While PlayStation's been innovating its first-party releases by meticulously working on its titles for years, in contrast, some say that Microsoft's been using the pay-to-win scheme. And that sounds about right if you consider how many studios the company has absorbed recently.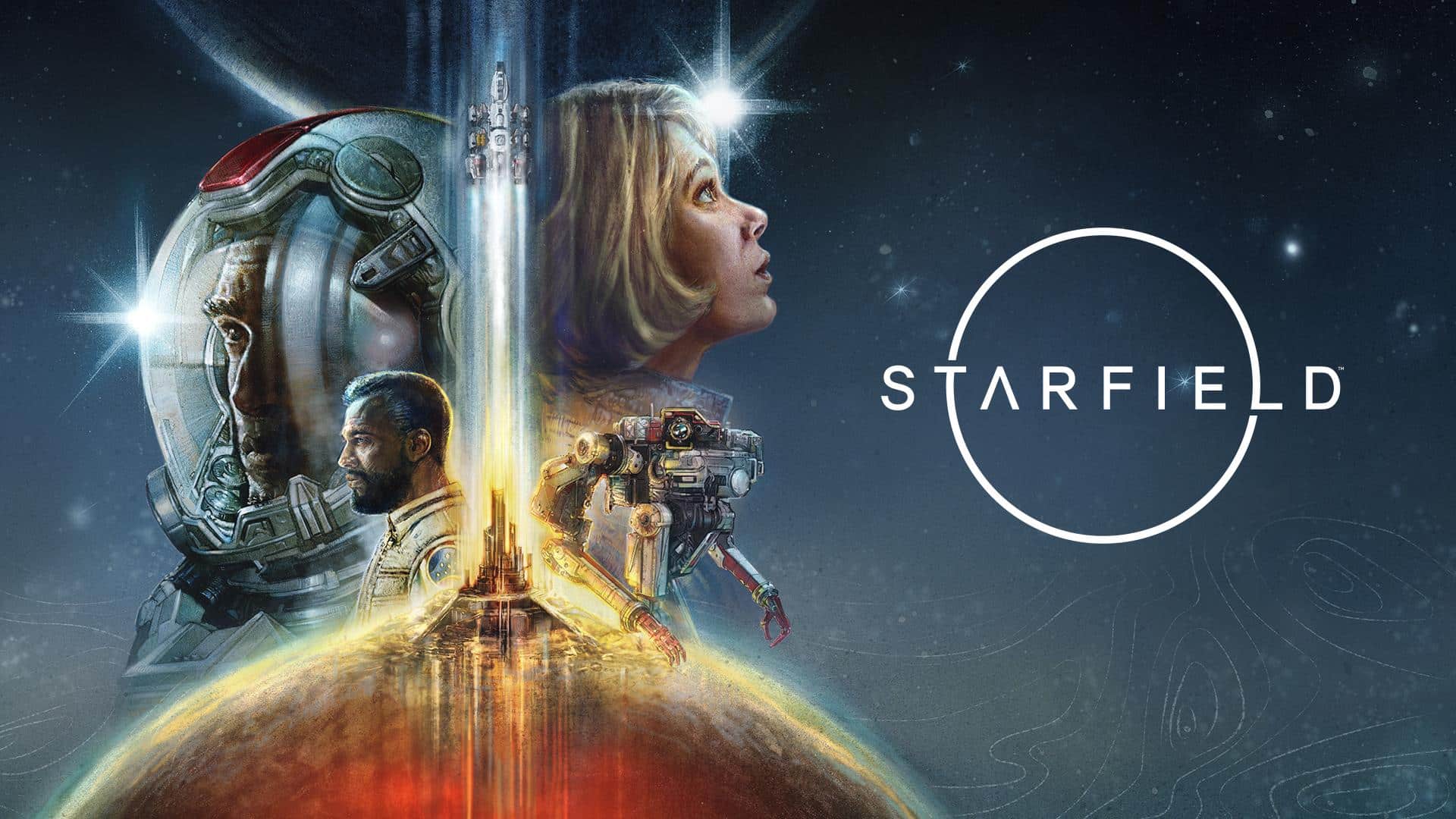 Greenlighting Dishonored 3 as an exclusive would definitely give Xbox the most out of its money. So there are a ton of factors to consider while discussing Dishonored 3 and whether it'd be only limited to the Xbox consoles. But that does look to be the most viable case due to Starfield's confirmed marketing.
Microsoft Bethesda's next AAA game, Starfield, has a November 2022 release, and it's been confirmed to be a Series X|S exclusive. No plans for its PlayStation 5 release have been announced so far either. So considering this, it seems likely that Microsoft's totally going to limit its games, like Dishonored 3 presumably, to the Xbox consoles— at least for a few years.
For now, though, it'd be best to wait it out until a few more Bethesda titles are released. And after that, we'll be able to confirm if Dishonored 3 were to happen, would it release on Sony's Playstation 5.
Will Dishonored 3 be Released for the PS5?
Till now, all Dishonored games, including the third installment Death of The Outsider, have been released for the PS4 and PS5. It'll be tough news if the fourth installment of the franchise, Dishonored 3, ends up being an Xbox console exclusive.
And that's completely possible as Xbox has Bethesda now, and they obviously wouldn't have acquired the company if they didn't plan on making the titles first-party exclusives.
Yeah, the chances for Dishonored 3 arriving for PlayStation 5 owners don't look good. But the gaming industry is one place we've learned that never say never, so to leave you on the bright side of things, it could be possible that it might only be a timed exclusive like Deathloop.
So you may see Dishonored 3 release for the PS5 in late 2026. And with luck, hopefully, that does prove to be the case.
Will Dishonored 3 be Released for the PS4 & Xbox One?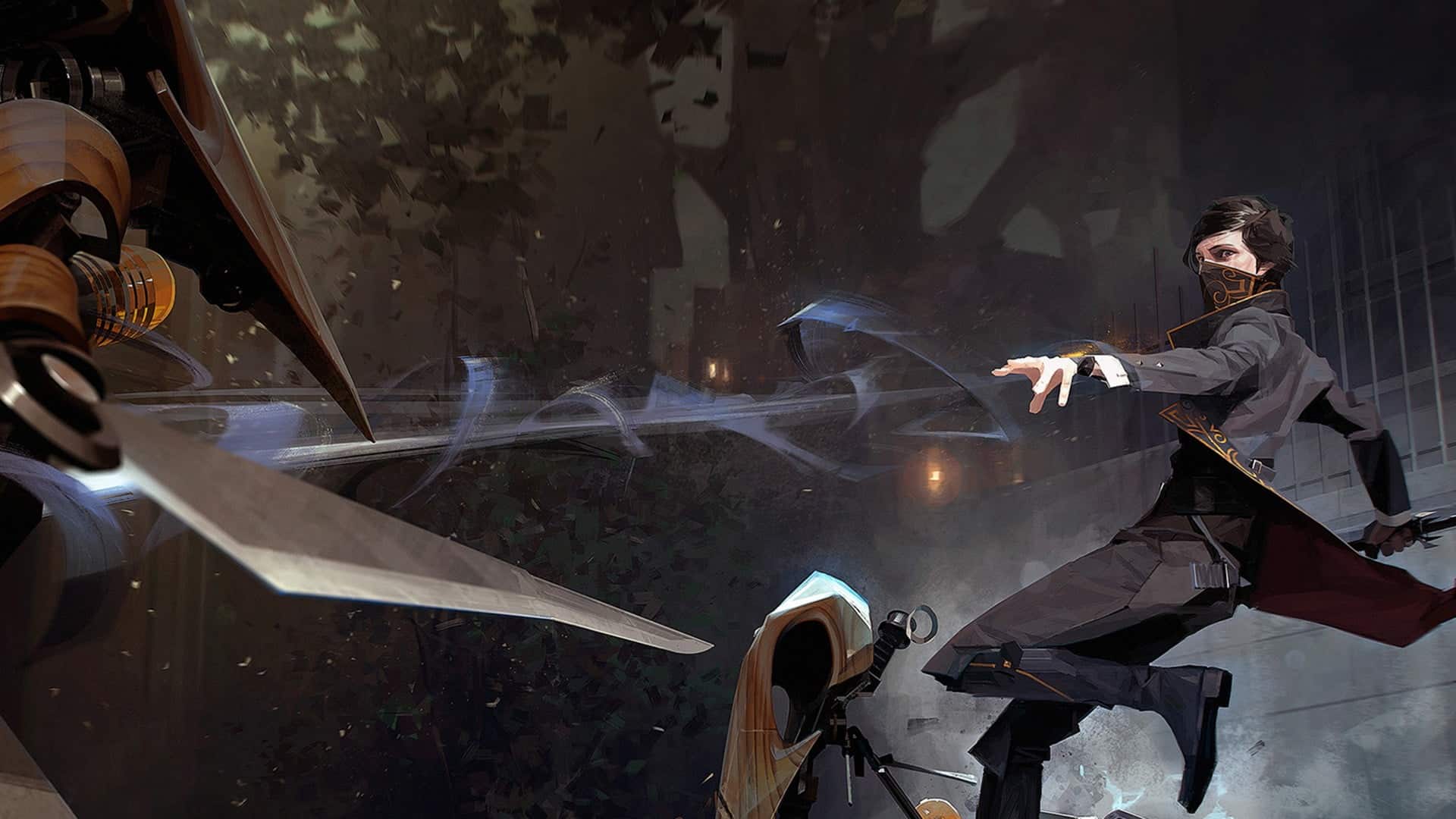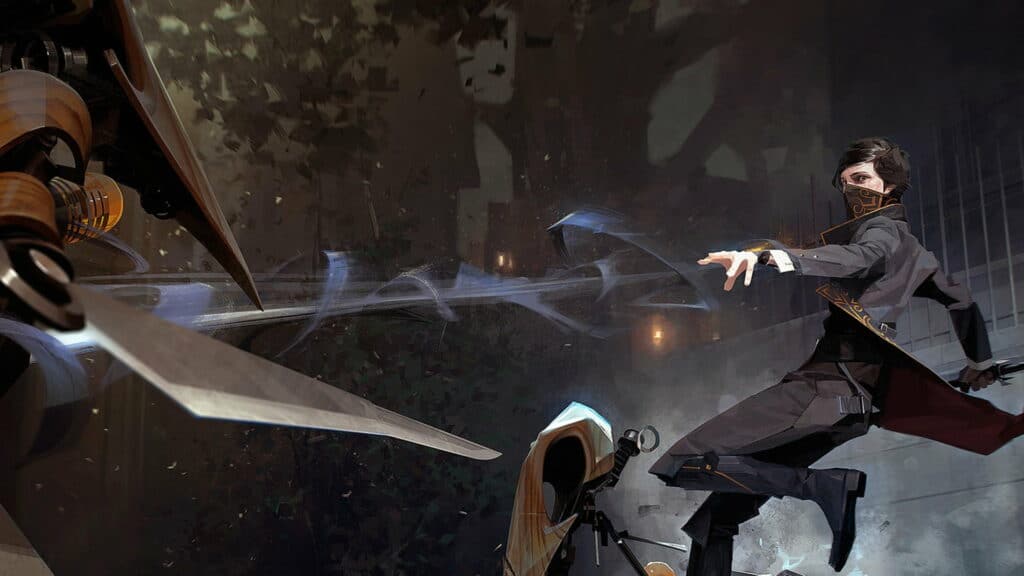 Unfortu, that doesn't present itself to be the case. Although there's been no official word by Arkane on this topic, their next game, Redfall, is only going to be released for the Xbox Series consoles aside from PC.
Even though Redfall is an Xbox Exclusive title, it's not going to launch for the Xbox One. Also, neither did Deathloop release on the PS4 and Xbox One. So taking that into perspective, no, we don't think Arkane will ever go back to making games for the PS4 and Xbox One.
Deathloop is Dishonored 3 in Disguise
The teleportation powers, the quirky first-person action, and the weirdly supernatural setting are all things that you get a feel for in Deathloop. And sometimes, it even seems like you might be playing Dishonored but with a splash of uncanniness.
Deathloop's like a breeze of freshness from Arkane, a game that's different from Dishonored— or is it? An indication of the games being set in the same universe first came when at the end of Deathloop, Juliana had guns that resembled the ones Corvo and Emily use in Dishonored. Though that could've just been an Easter egg.
But Arkane fans are hardcore, so they kept digging. Many of them pointed out that Deathloop's Island Blackreef may correspond to many locations such as Dishonored's Tyvia. Although the theory was pretty epic, it couldn't have been a guarantee as Dishonored's world looked a bit different from what's in Deathloop.
But that's now in the past as Bethesda has recently confirmed that both games are indeed set in connected universes.
In the end, it seems like there wasn't any need to speculate. Bethesda couldn't hold it in any longer and let it out that the games are definitely "connected". That is still a bit cryptic. The games could exist in parallel universes, or maybe Deathloop is way after Dishonored's timeline. So Deathloop's pretty much a spin-off series now if you think about it, and it may even be Dishonored 3 for some.
Well, let's leave that for the sequels to decide. And if you haven't played Deathloop yet, the timing couldn't be any better as it could be considered Dishonored 3, just with a new protagonist and a punchier setting.
The Setting of Dishonored 3
It's no secret that Dishonored is a series that has amazing lore. It takes place in an equally amazing world as well. Dunwall and Karnaca were locations that oozed creativity. The NPCs felt real, the scenery was beautiful, and all that made the cities feel truly alive.
The map of Dishonored's setting, the Empire of the Isles, spans four regions; Gristol, Morley, Serkonos, and Tyvia. Out of these, we still haven't dived into Tyvia and Morley. Though they are frequently talked about in all three released games.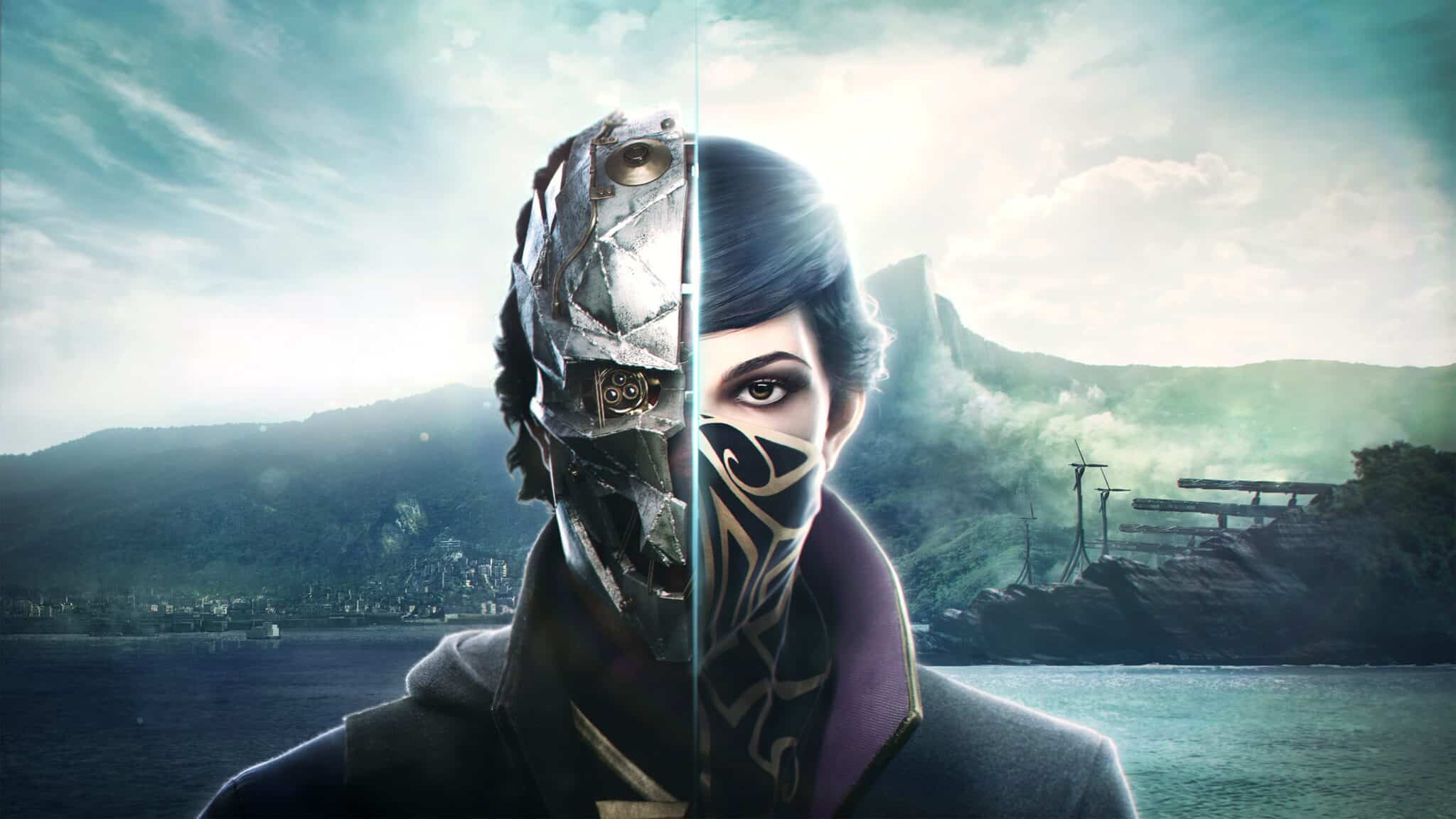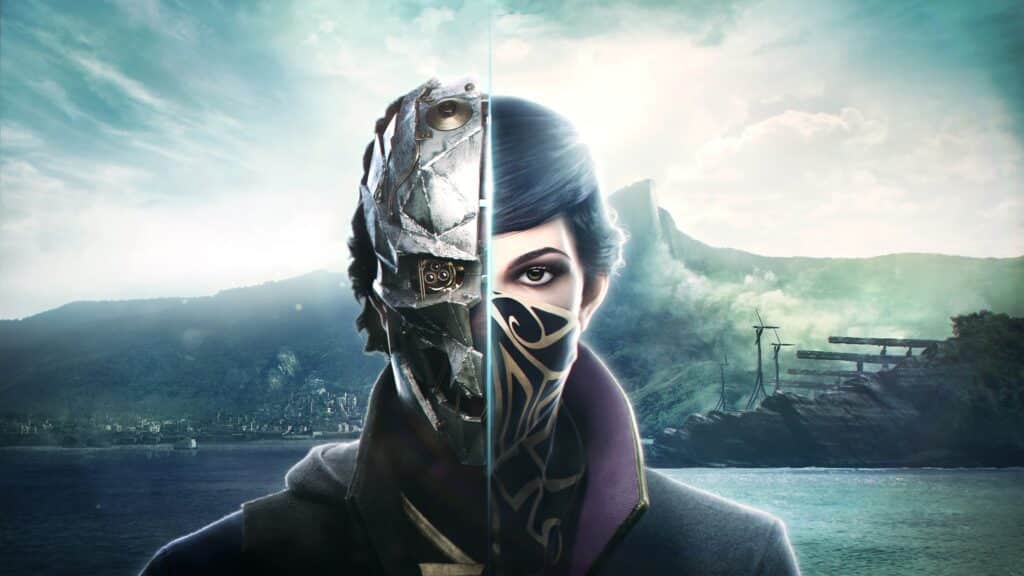 We presume that Dishonored 3 will be bigger than its predecessor, and as such, its taking place in multiple regions makes sense. The second game introduced us to Karnaca for the first time, while a reworked and aged Dunwall was also revisited. So it's possible that you may finally get to journey across all four regions in the sequel.
Will Corvo and Emily Return?
Babaka also talked about the possible setting of Dishonored 3 in the same interview mentioned above. He said:
"It's something where we had a story to tell about the Kaldwins and the Outsider, and that story is over."
That is true in many ways. Corvo and Emily's story has stretched over years, and both Dishonored 1 & 2 depicted it perfectly. Billy Lurk's supporting role in the second installment and as the protagonist of the Death of The Outsider further enriched the Kaldwin storyline.
Babaka finally followed up his comments by saying this:
"So, whatever happens, that Dishonored is complete."
And that's Arkane's take on what's next. The Kaldwin legacy won't likely be the main scope of the next game. Instead, we think that another bearer of The Outsider's Mark will be the protagonist. Though that doesn't mean there won't be any references or cameos of the Kaldwins in Dishonored 3.
The 8 Bearers of the Outsiders Mark
We all know the rather grim Outsider. He may have sinister intentions, but he's one of the main tractions the series has to offer. Corvo wouldn't have been able to save the Empire if not for him, and let's face it, Dishonored wouldn't be as fun if you weren't able to teleport on top of people's heads.
These powers The Outsider bestows on individuals, are through his mark. And as of right now, we know for a fact that there are at least eight bearers of his mark. Seven of whom include; an unknown woman, Vera Moray, Daud, Delilah Copperspoon, the "Lonely Rat Boy", Corvo Attano, and Emily Kaldwin.
Out of these seven, Vera, Corvo, Daud, Emily, Delilah, and Rat Boy have all made an appearance one way or the other. At the same time, nothing's been shown about the unknown women.
The last bearer also remains an enigma. And that's a great play to keep some mystery if Arkane internationally didn't reveal anything about them. Babaka already confirmed that they'd likely go for a new story in the next game. So that does suggest that we might get a prequel series featuring anyone of the characters that still haven't been introduced yet.
The world shown in the games is a giant place brimming with stories restless to be told. And even though Dishonored 3 might not have been officially confirmed right now, we believe it'll eventually arrive sooner or later.