Dragon's Dogma is an action role-playing game by Capcom originally released for the Playstation 3 and the XBOX 360 back in 2012. Ten years later, Capcom celebrated the 10th anniversary of the game on June 16, 2022, and with it, gave us a big announcement regarding the release date of Dragon's Dogma 2.
Dragon's Dogma 2 will be released between 2023 and 2024. With Miyazaki taking the lead, CAPCOM has everything it needs to make Dragon's Dogma 2 successful!
We got to see the director Hideaki Itsuno who dramatically announced the sequel, Dragon's Dogma 2. Along with the industry veterans and his previous team for the game, who can't wait to get back into the world of Gransys. Here's everything we know about Dragon's Dogma 2: release date, leaks, and everything else!
The 10th Anniversary Stream
Although Hideaki Itsuno left a lot of questions unanswered during the 10th-Anniversary Stream of Dragon's Dogma, he did mention that the game is already under development. He said that everyone on the development team is already working hard on the game and that fans of the series should look forward to it. And given that the fans have waited almost a decade, they'll definitely be excited about it.
Itsuno is a staple developer and director for Capcom Games and the genius behind the Devil May Cry Series. With Itsuno leading the helm, he directed Devil May Cry 2, 3, 4, and 5 and has since been working on no other project. Or so it seemed.
The Dragon's Dogma might have started production at the end of 2020 or early 2021. And any project with Itsuno leading usually takes somewhere between 3-4 years between releases. Some close to the development team even implied that the team's spirit was good, and they were running tests internally every 2 months.
Dragon's Dogma 2: Release Date
Taking a look at the development cycle of Devil May Cry 5, Capcom initiated the development of Devil May Cry 5 in January 2016. They later announced it in 2018, with a release date of March 2019.
Now, what does this have to do with Dragon's Dogma 2? If we follow Itsuno's latest development cycle, we could have a Dragon's Dogma 2 release date of 2023 to 2024 if all goes well.
Dragon's Dogma 2: Leaks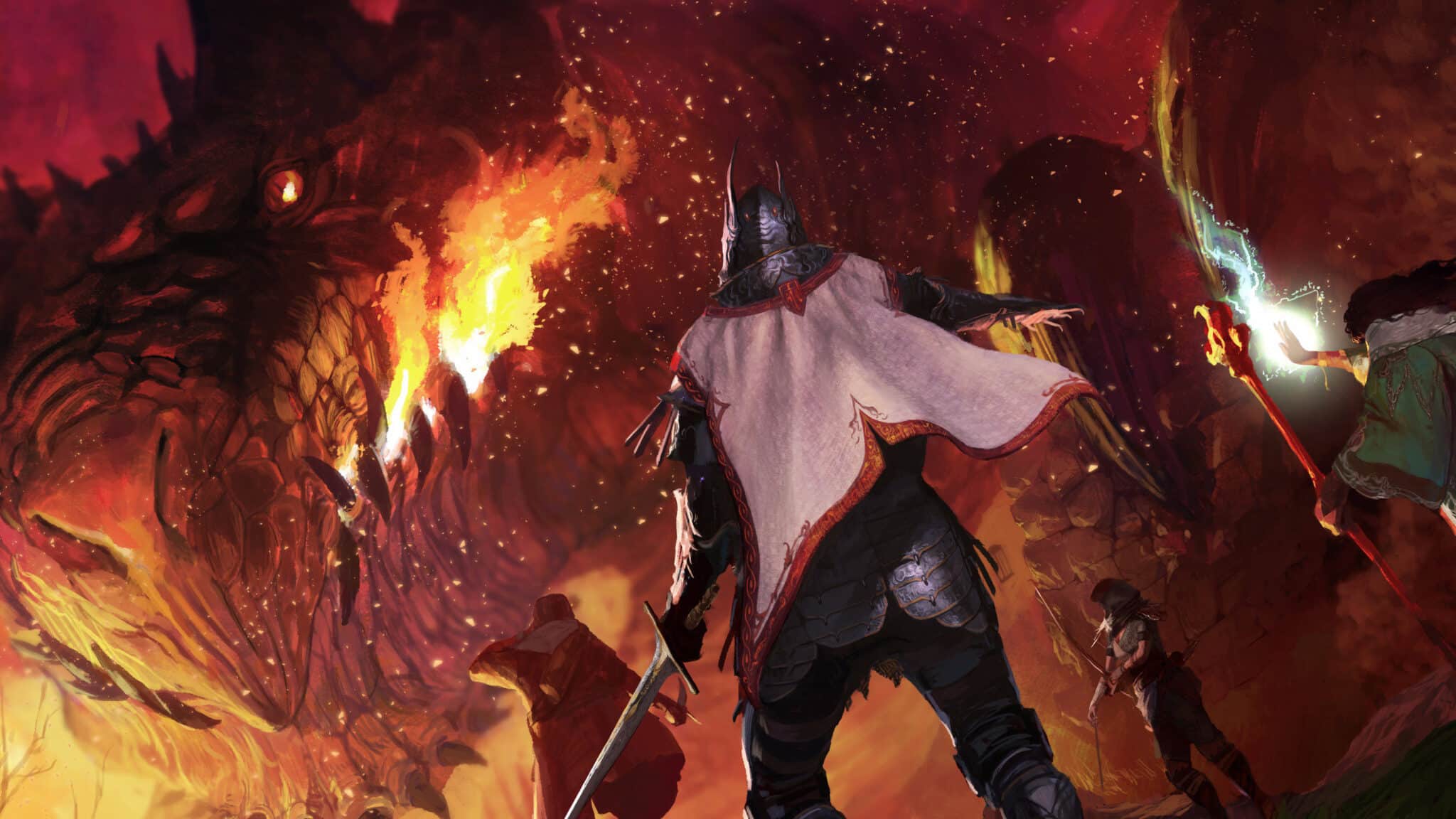 Dragon's Dogma 2 seems very early in development; however, we have leaks from a now-deleted 4chan post. Obviously, take this information with a grain of salt.
Starting Class: Only one starting class is available at the start of Arisen's path: Explorer.
Reworked Classes: These classes have been changed and mixed up a little. For example, the warrior class has been reworked and is now Gladiator. And the Mystic Knight is now a hybrid with the Alchemist.
General Classes: Other classes with provisional names exist within the game, such as Spy, Priest, Beast, Hangman, and more unknown.
Self-Healing: Only magical users can stop time to heal themselves. Other classes must do it in real-time while incurring cooldown and effectiveness penalties.
Main Hub: A wing of a small ruined bastion will serve as the centralized hub for the first part of the game. Where players can rest, store items and weapons, and build structures.
Camping: You can only camp in new areas once you unlock them by clearing out enemies and threats around them, essentially making them safe.
Mobs: Enemies will appear according to the game's areas, time of day, and weather conditions.
Fast Travel: There is still a fast travel system in play. However, the process is not instantaneous, with just a loading screen in transition. And there are fixed points across the playable world that you can fast-travel to only after visiting and unlocking them.
In-game Movement: Instead of a loading screen, the players are shown a real-time location of the party and its movement across the map. There is also danger in fast traveling, with the threat of ambushes and losing items and money along the way.
The leaker definitely had more details on other aspects of the game. But according to his comments on the infamous website, he implied more leaks could corner and flush him out of his position.
Luckily, we got enough to form a starting idea for the game. So, thanks to the guy who put his job on the line to let gamers know!
Dragon's Dogma 2: RE Engine
While it was rumored and leaked before, it's official that Dragon's Dogma will be built on the RE Engine. It's the company's main powerhouse, and almost all modern Capcom games are being built on it. Soon after the anniversary stream, Capcom released a press release confirming this news to the fans.
The RE Engine debuted with Resident Evil 7 and replaced the older framework the company was using. And after the game's huge success, the engine has become the main strength for all future games. Upcoming Capcom games such as Resident Evil 4 remake and Street Fighter 6 use the same powerful gaming engine.
Dragon's Dogma 2: Multiplayer and Cross-platform
If the team behind the game is focusing on giving us the same experience as before, a full-blown multiplayer mode might not be in the cards. The original game had hints of online play only in its pawn system, which was pretty much it.
However, we can speculate that over 10 years of successful RPG and action games might have persuaded Itsuno to reconsider specific game mechanics. The sequel might go beyond the online pawn systems and offer co-op play this time. But even if it does, multiplayer might be an optional feature akin to the Souls games. But again, there's no confirmation on any aspect of gameplay, so we'll have to wait and see how they approach it.
Similarly, there's no official word on what platforms the game would release on. But considering the release window for the game, it may seem like last-gen consoles are out of the running. For now, an educated guess would be to assume the game is coming to PC, PS5, and Xbox Series X/S. Even a Switch release seems unlikely, depending on how far Dragon's Dogma 2 pushes the RE Engine.
That being said, we're fairly confident is speculating that the game will feature cross-platform play for all the platforms it releases on. 2015's Dragon Dogma Online did the same, and there's no reason the developers wouldn't do it again.
---
That's everything we know about Dragon's Dogma 2 for now. We'll continually update this article regarding gameplay and trailer breakdown once we have more information about it. Are you excited about Dragon's Dogma 2? Leave us your thoughts in the comments section!
Meanwhile, here are a few more "All We Know" articles about upcoming games: