On October 16th, Minecraft's annual event, Minecraft Live, took place! With it, we got some news on the 1.18 update, exciting information about Minecraft Dungeons' next update, and an easier way to become a Minecraft creator.
However, the star of the show was the reveal of Minecraft 1.19 Wild Update. With it, you'll get to play with many exciting features coming to Minecraft. And in this blog post, you'll learn just that. You'll also learn about Minecraft 1.19 release date. So without further ado, let's get into it.
Confirmed Features
First, let's get over all the features that were confirmed to come to 1.19! These include things we've got confirmation about with the footage shown on Minecraft Live.
Warden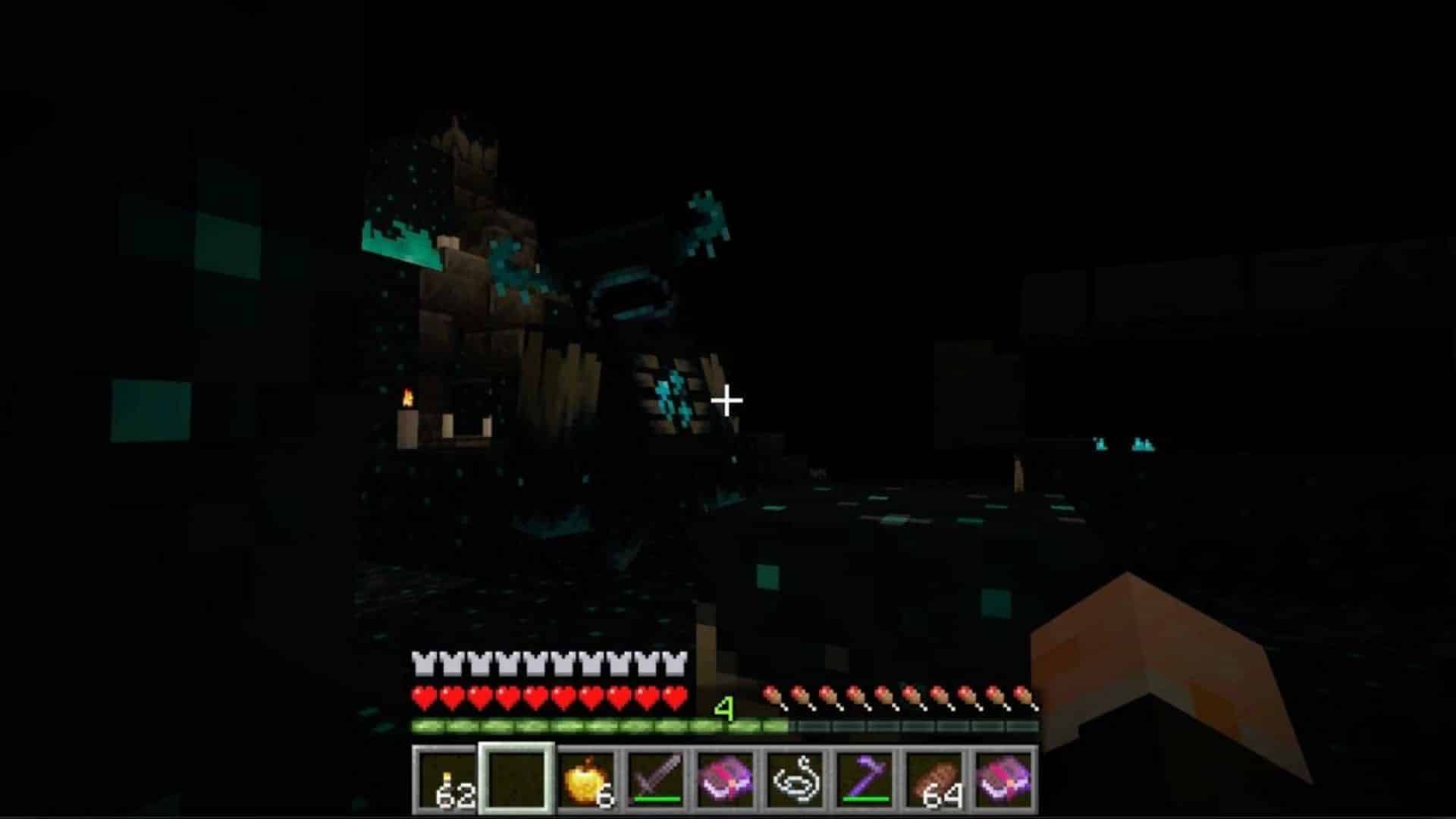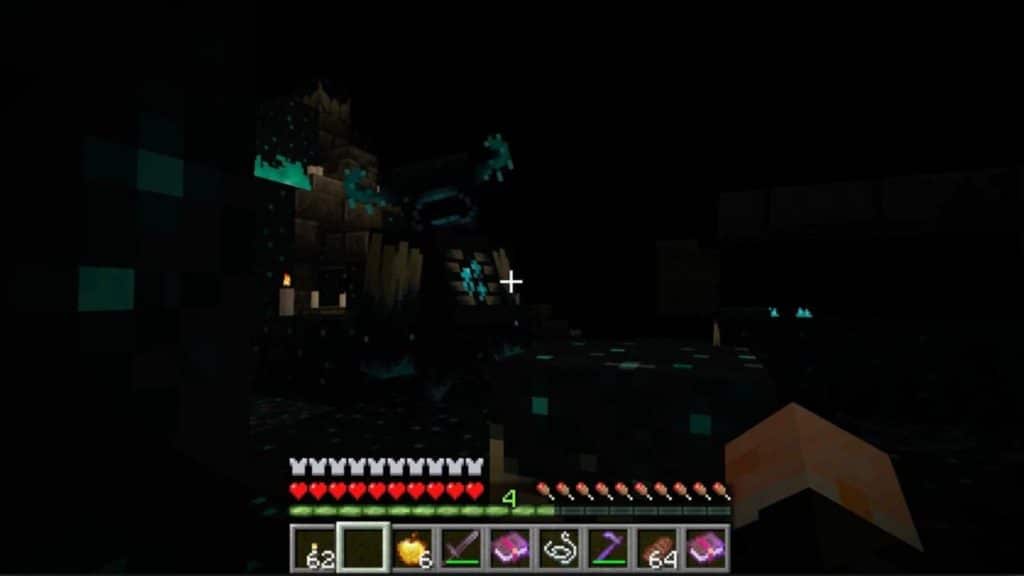 Wasn't this supposed to be in Minecraft 1.18? Well, yes, but it got delayed once more! The reasoning behind that was because Kingbdogz wasn't ready with the concept of Warden yet. And they showed what they were working on!
The developers presented 2 new features for the Warden:
A sense of smell. It's not enough to be quiet and not move anymore! Warden can now smell your presence, so you've got to keep on moving, as if it gets too close to you, it'll start attacking you.
A new way to spawn. Additionally to the sense of smell, Warden now has a really cool way to spawn. When you're roaming around the Deep Dark, and you activate Sculk Shriekers too many times (more on that later), the giant monster will emerge from the sculk-filled ground.
Related: Want to learn about the next update? Then check out Minecraft 1.18 – Everything We Know About It
Deep Dark Cities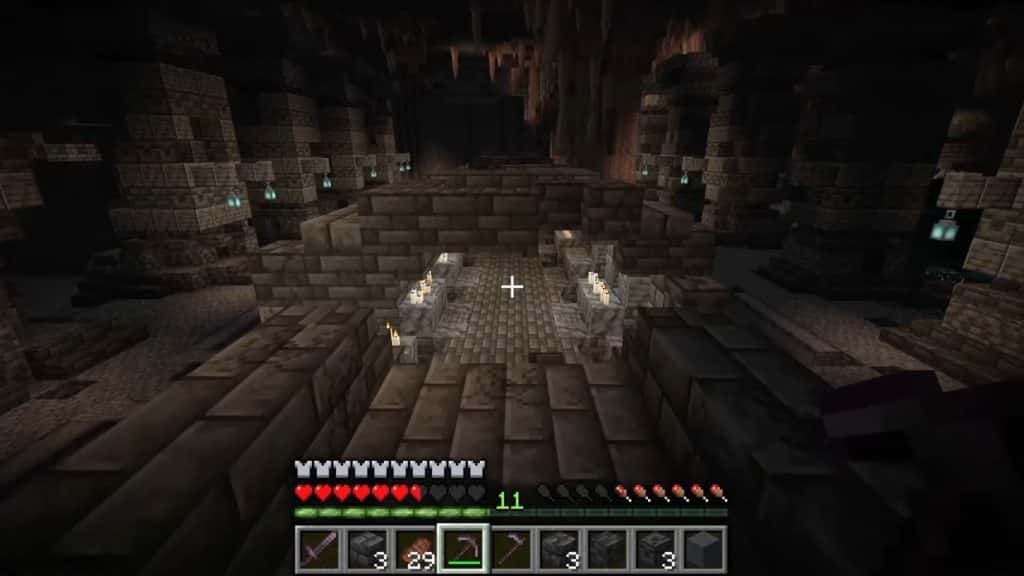 Deep dark biome just got a massive upgrade! Instead of a cave with sculk growing in it, you'll now be roaming in an ancient underground city filled with sculk and great loot. Kingbdogz also mentioned that there's an ancient structure in the middle of each city.
So you should now see why Warden and Deep Dark got delayed!
Sculk Blocks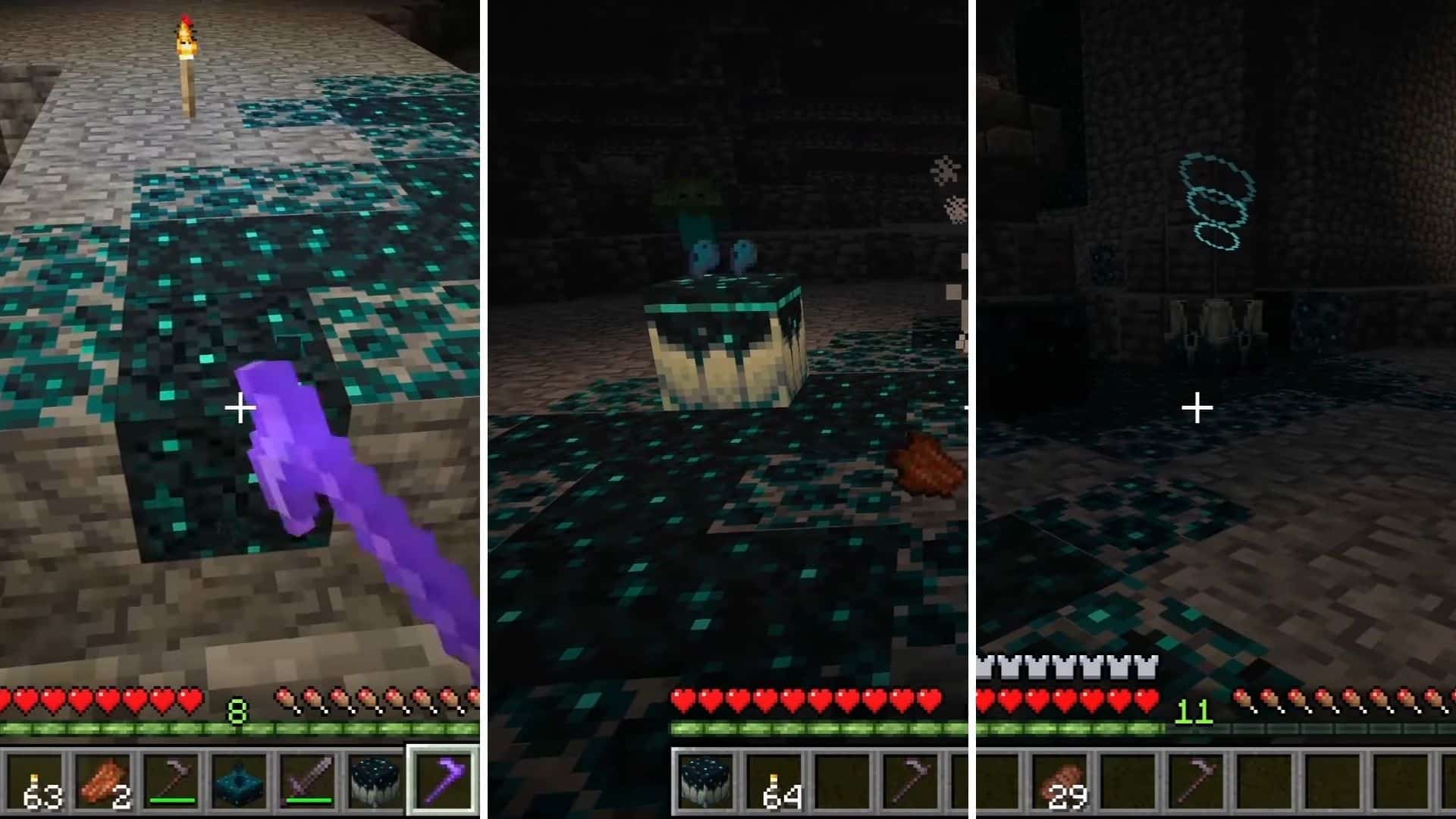 When roaming around the deep dark, you find many new sculk blocks. Each block has its own purpose. Here's a brief description of each one:
Sculk Catalyst. This block generates sculk around it! You can see it spreading around when you kill a mob nearby. From the footage seen on Minecraft Live, these can spawn both Sculk blocks and Sculk Sensors.
Sculk Blocks. These blocks don't do much. They are more decoration blocks. However, they have one useful feature. When you break them, you'll get some experience points.
Sculk Sensor. That is the block that Redstone engineers got crazy about last year! With it, you can create wireless Redstone. However, these sensors were changed a bit. Now when you sneak on the sculk sensor, it will also activate. So be careful!
Sculk Shrieker. The most terrifying of them all! Sculk Shrieker will emit a screaming voice when it's activated. But that's not all! When it's activated, you get the Darkness effect as well.
Related: Want to know what's the buzz about Sculk Sensor? Check out my article on "6 Sculk Sensor Build Ideas"
Mangrove Swamp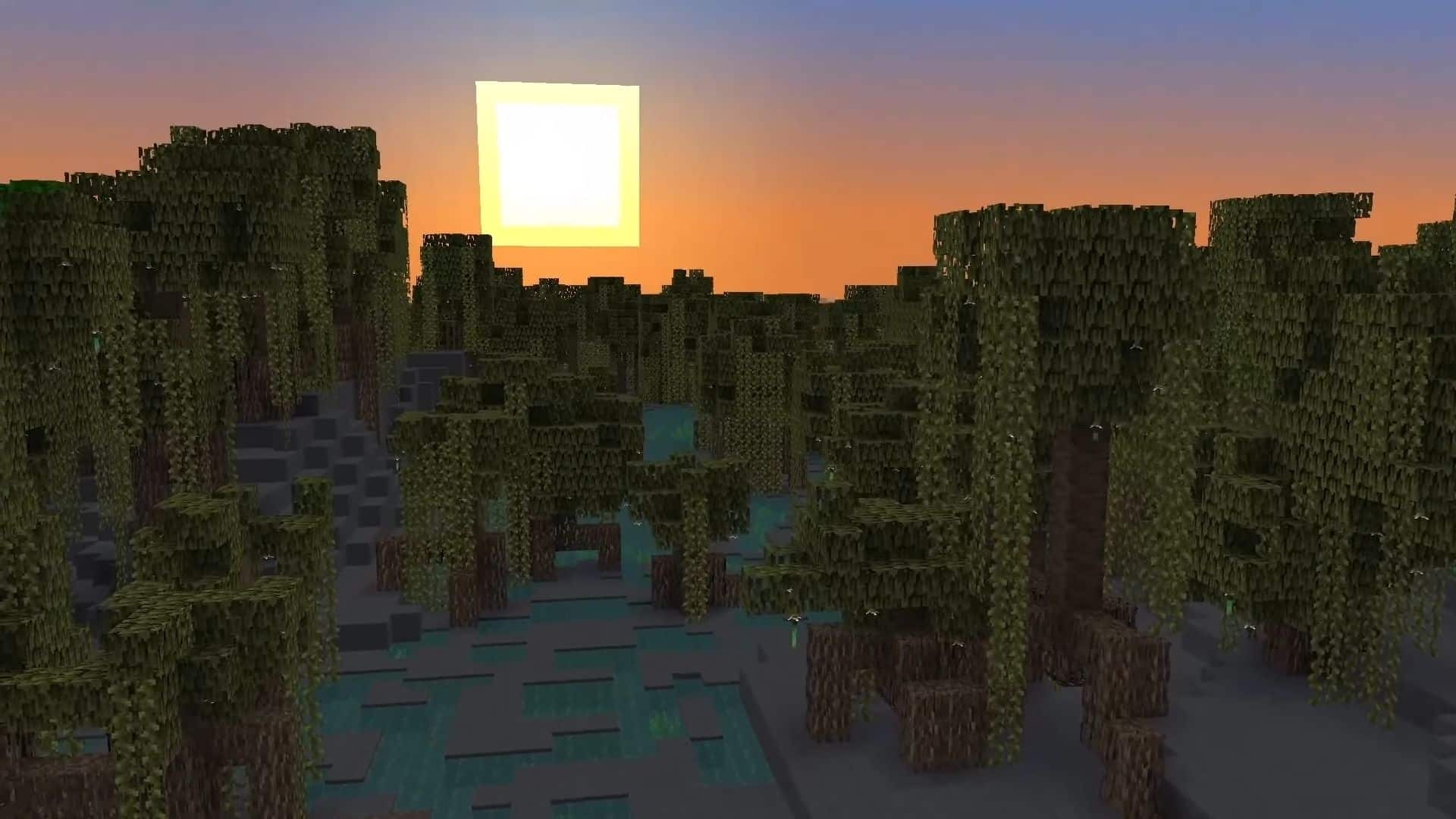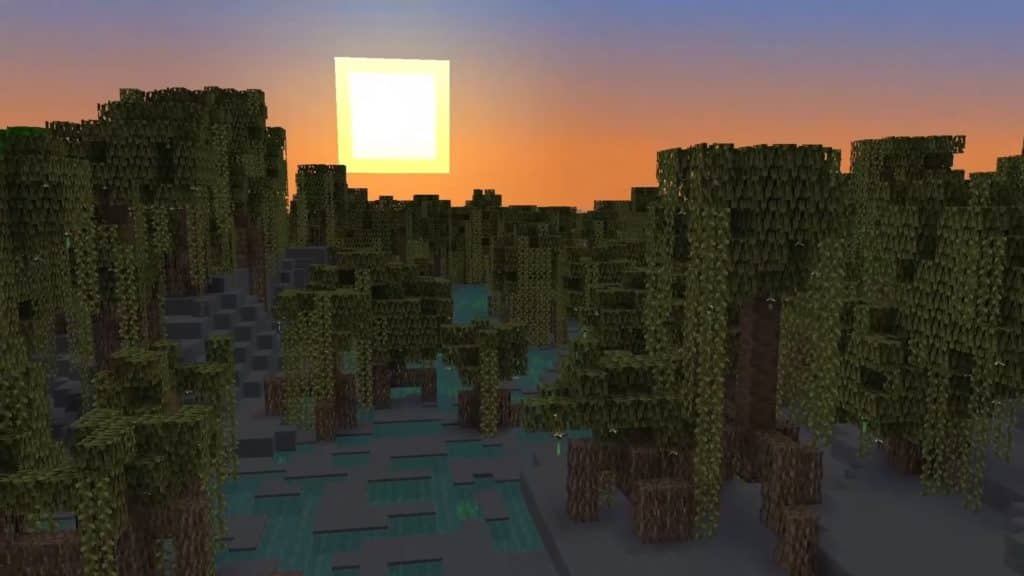 Another significant addition to the Minecraft 1.19 Wild Update is the Mangrove Swamp. You'll see many new things spawning there, like the new Mangrove trees, Mudblocks, and even two new mobs. More on that in the next few features.
Mangrove Trees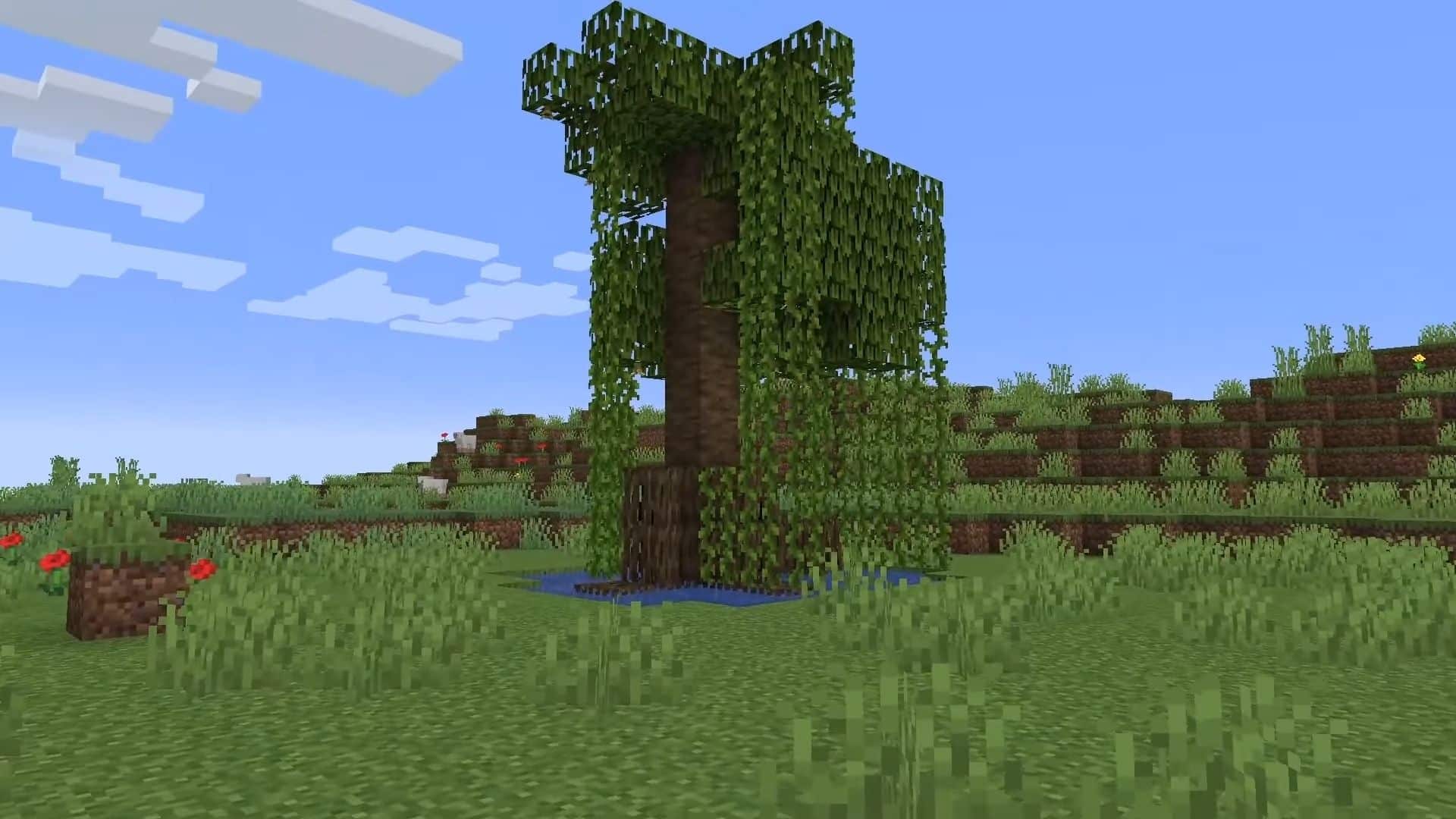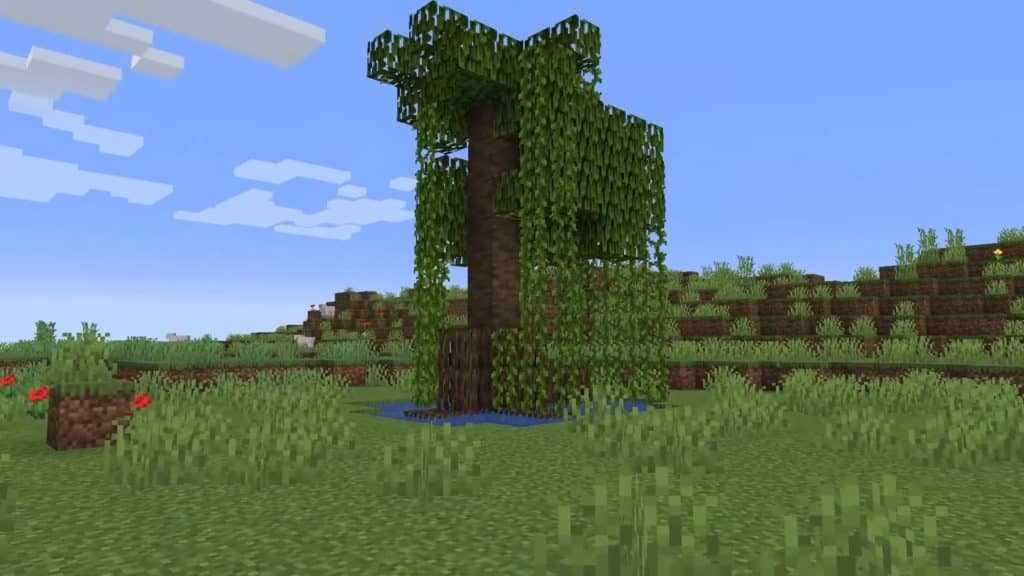 Mojang based them on real-life swamp trees. These trees are one of the most unique ones in the game. Not only will it spawn with veins, but it will also have exposed roots around it. Sometimes, these roots are so big that you could go under them with a boat.
Additionally to the roots, the saplings are a bit different as well. Instead of getting the sapling by breaking leave blocks, now you'll get it by destroying the sapling growing on the tree. And lastly, this sapling can be placed underwater.
Frogs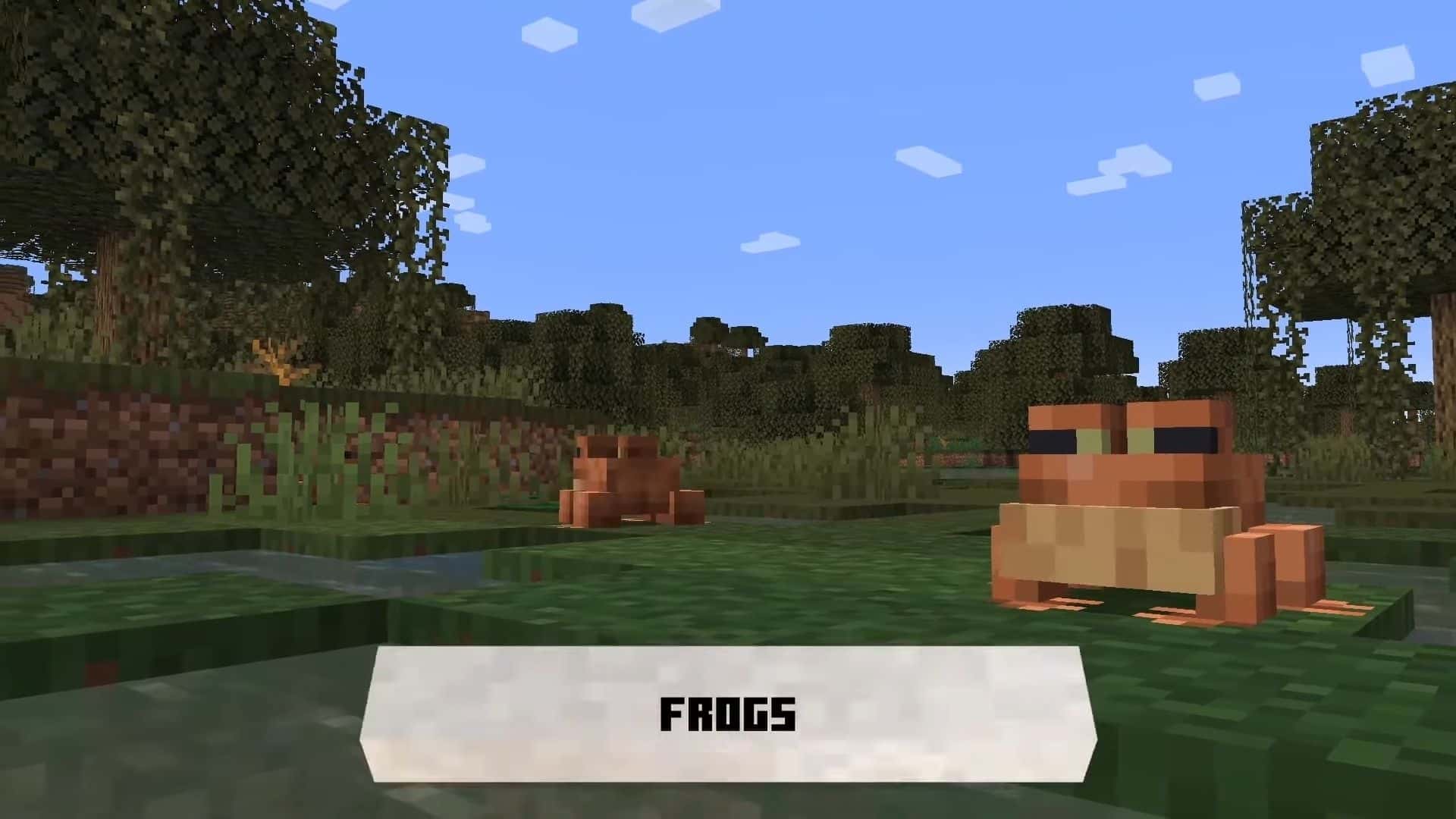 In swamp biomes, you'll find a brand new mob spawning. And that is the frog. What makes it unique is that it's the first cold-blooded mob.
That means if it grows up, it will get a variant depending on the temperature of the biome. There are three variants: regular, arctic, and tropical frog. Each frog has its own particular reason to have as a pet.
Tadpoles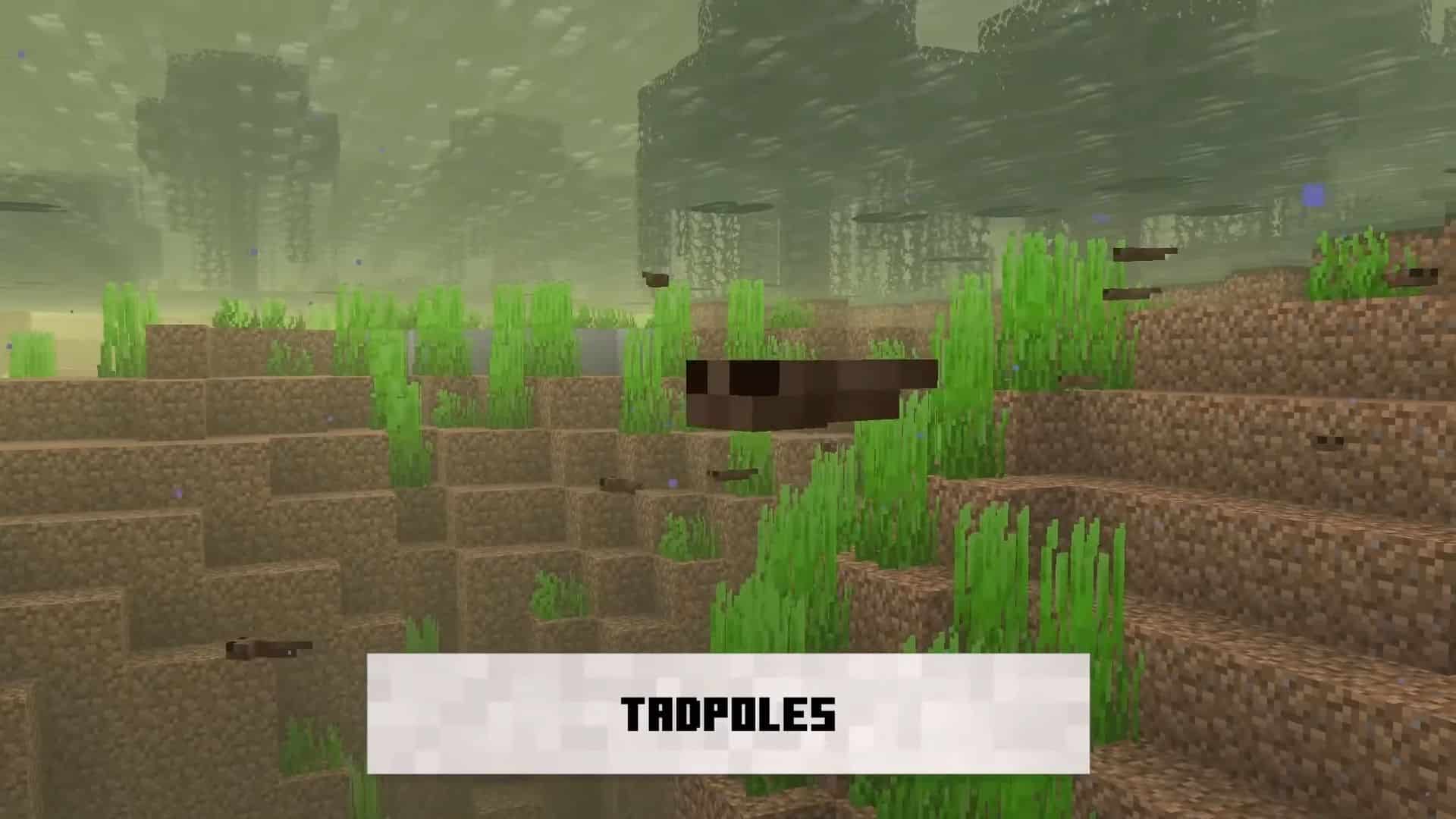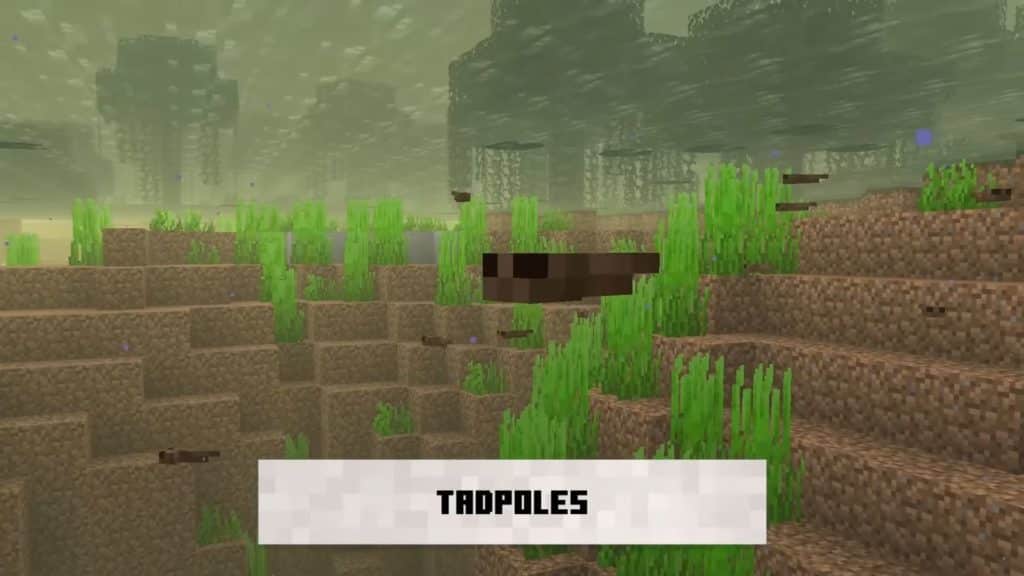 Speaking of Frogs, the baby version of it is not a miniature version of the adult. Instead, Minecraft took a more realistic route and added tadpoles. These small animals can be picked up with a bucket and moved to the other biome so you can get a specific frog variant.
Fireflies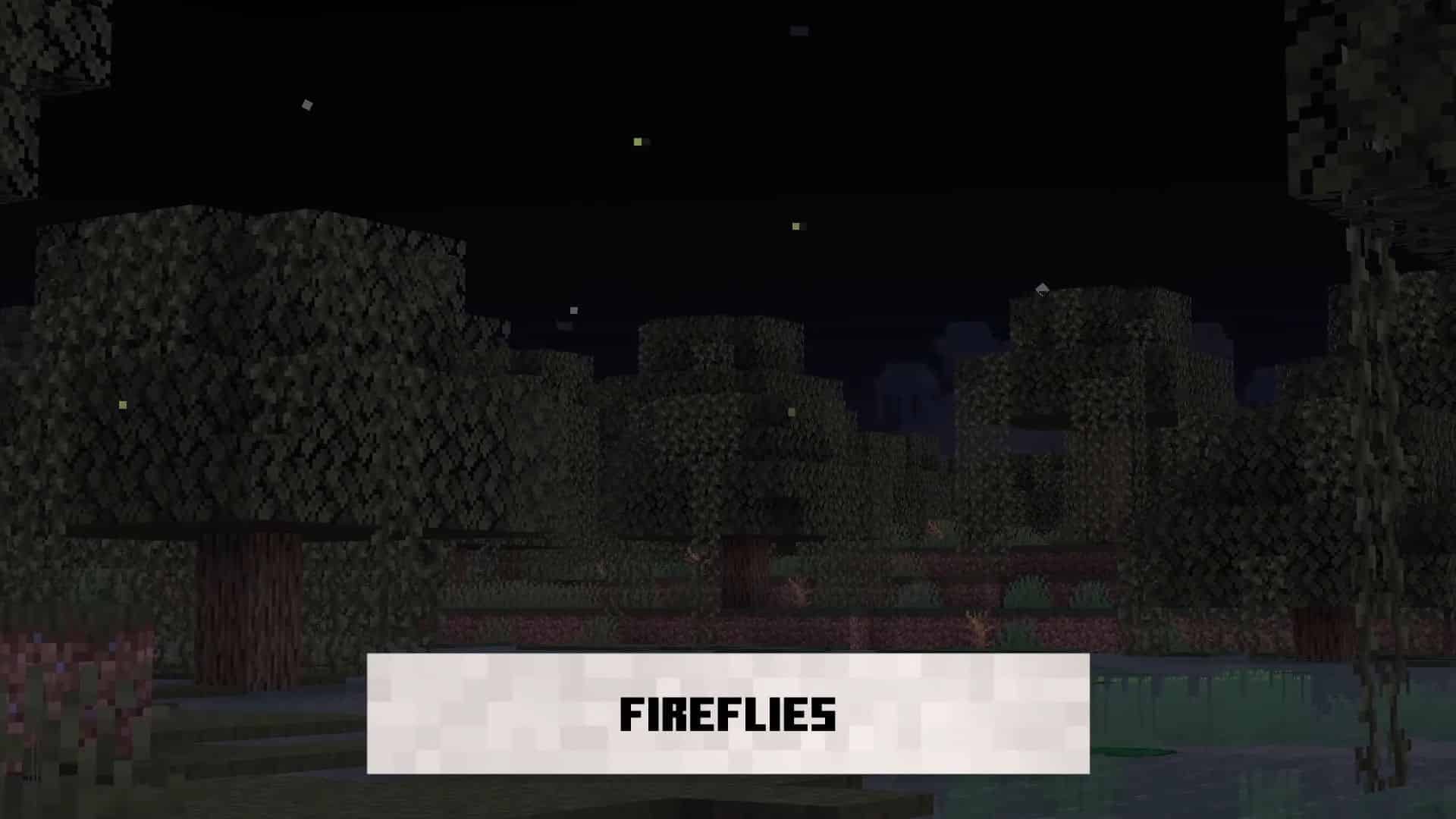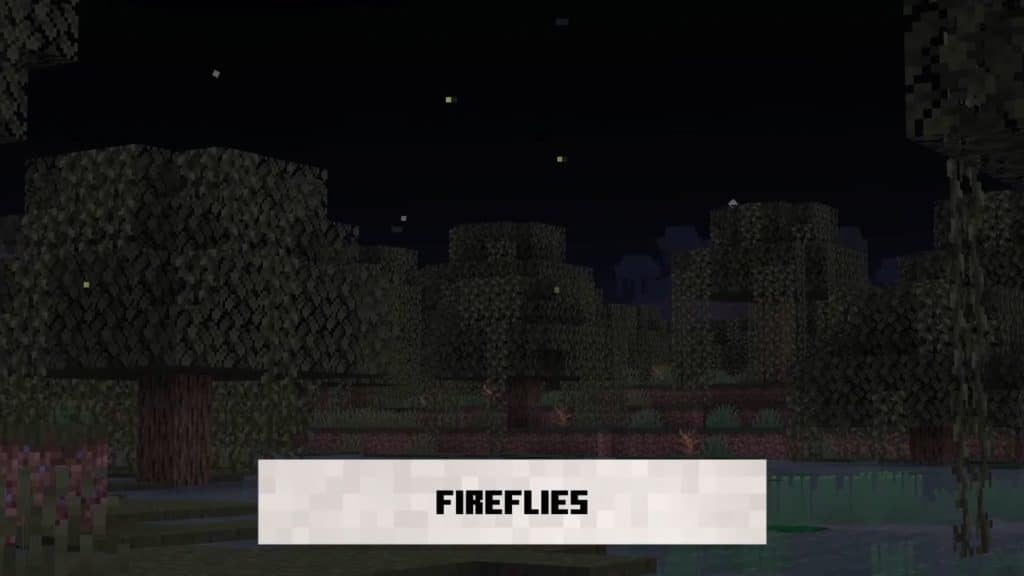 Frogs need something to eat, don't they? So Mojang added a second mob called Fireflies to the Minecraft 1.19 Wild Update. These will spawn in the swamp biomes and will be consumed by the frogs. However, they also make the swamps more beautiful at night.
Mud Blocks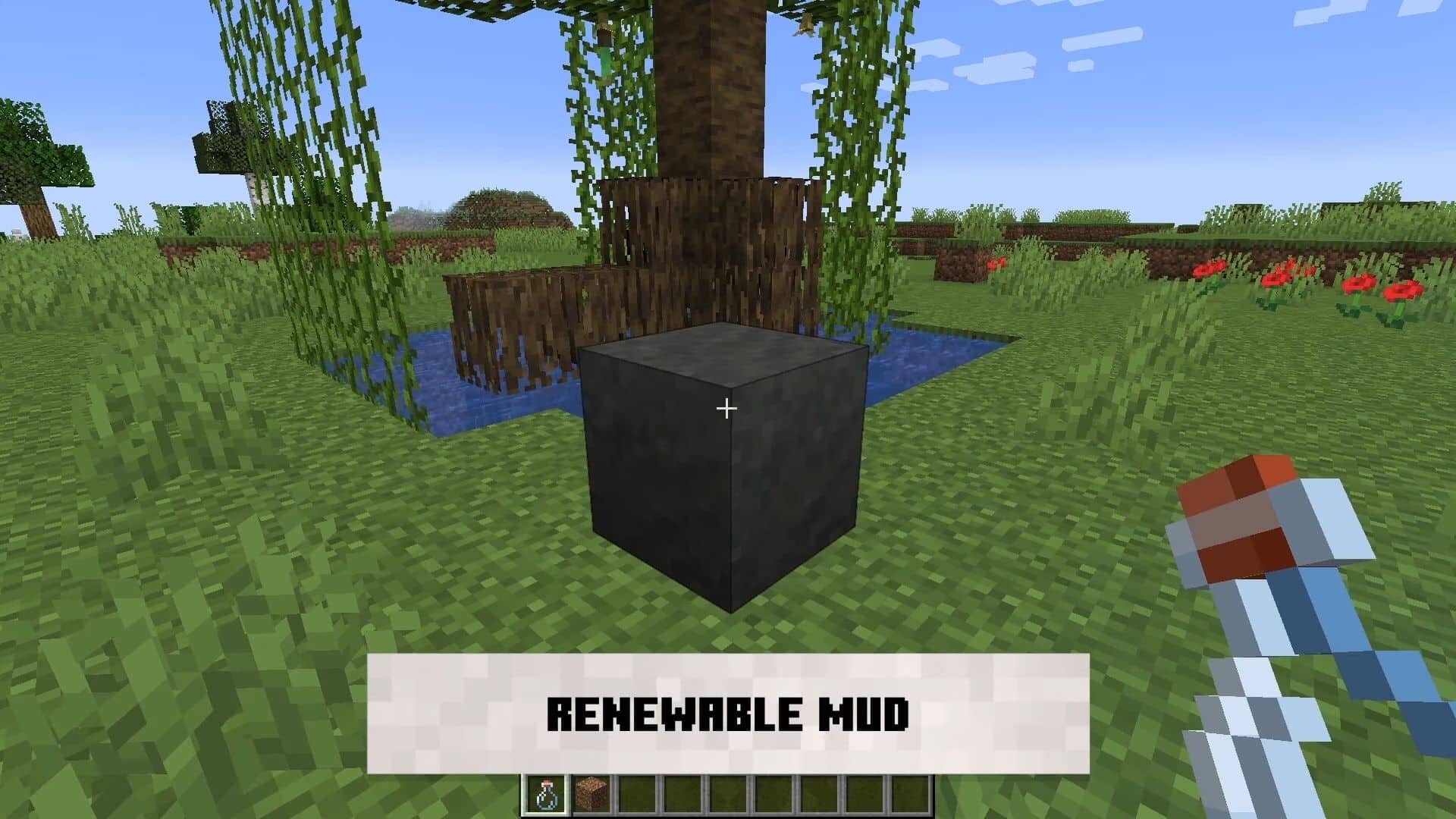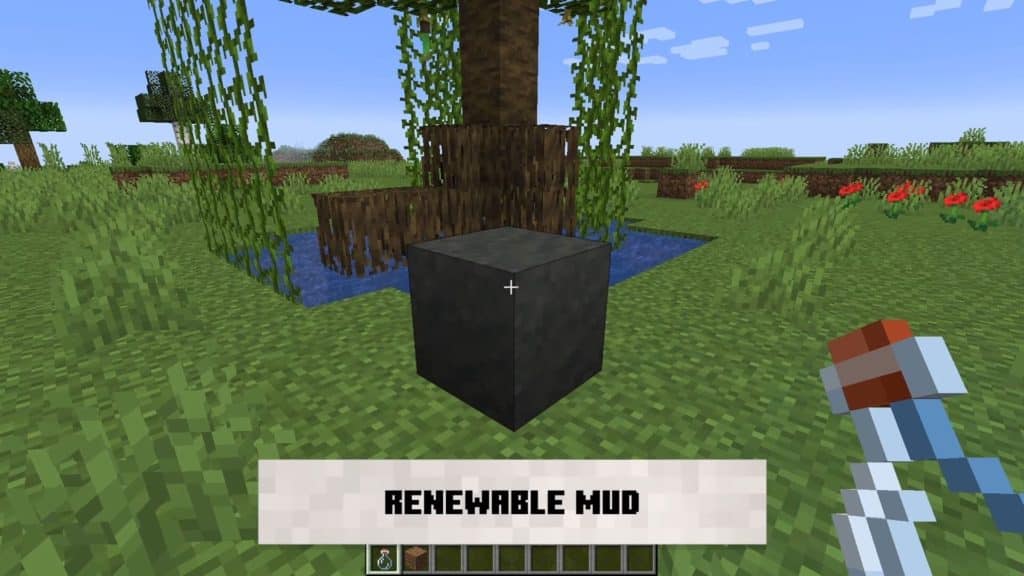 Another significant addition to the Minecraft 1.19 Wild Update is a new block called the mud block. You can acquire it in two ways: You can either obtain it in the Mangrove Biomes or by right-clicking dirt with a bottle of water. And that block will bring many new valuable additions!
Mud Bricks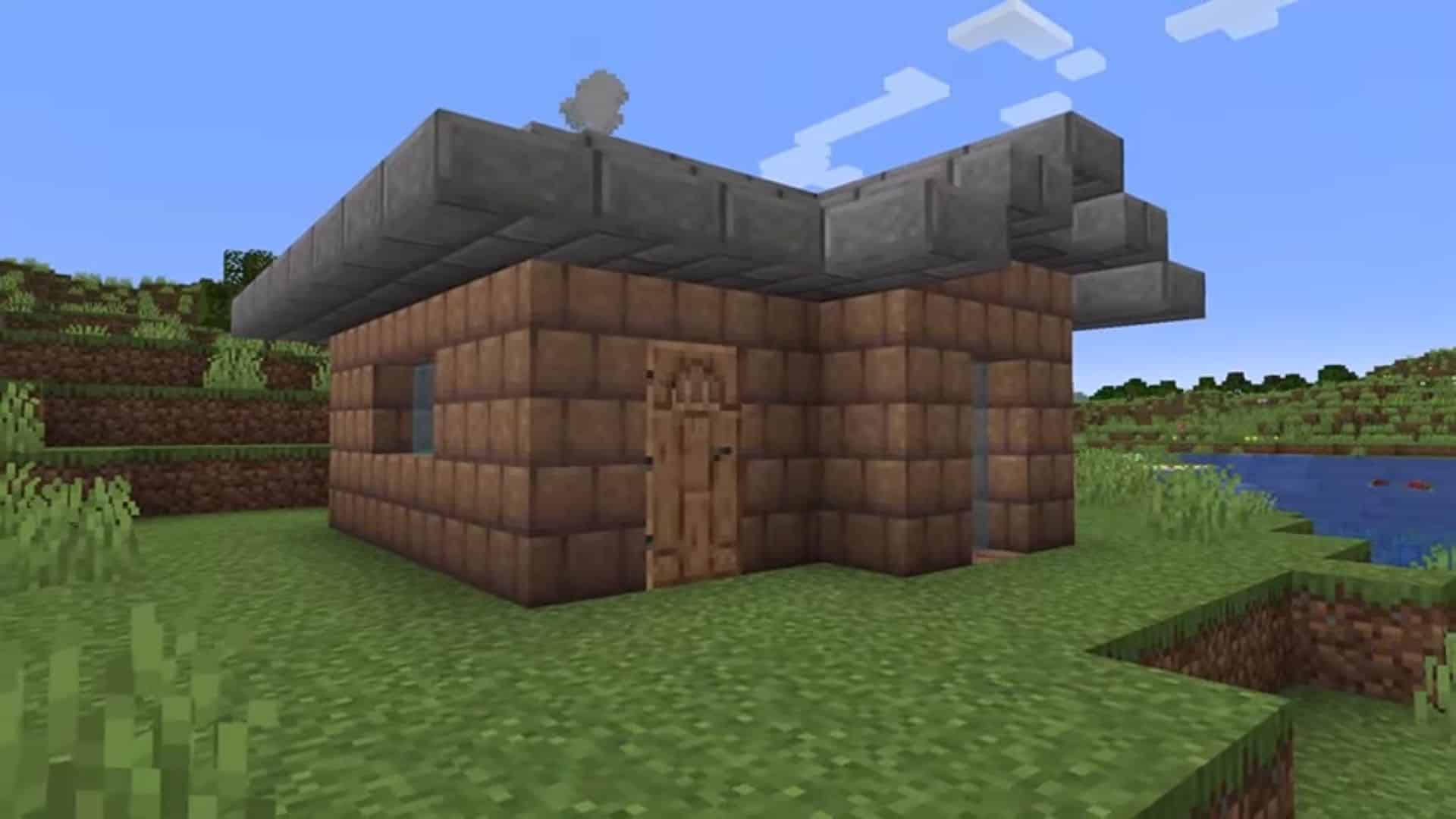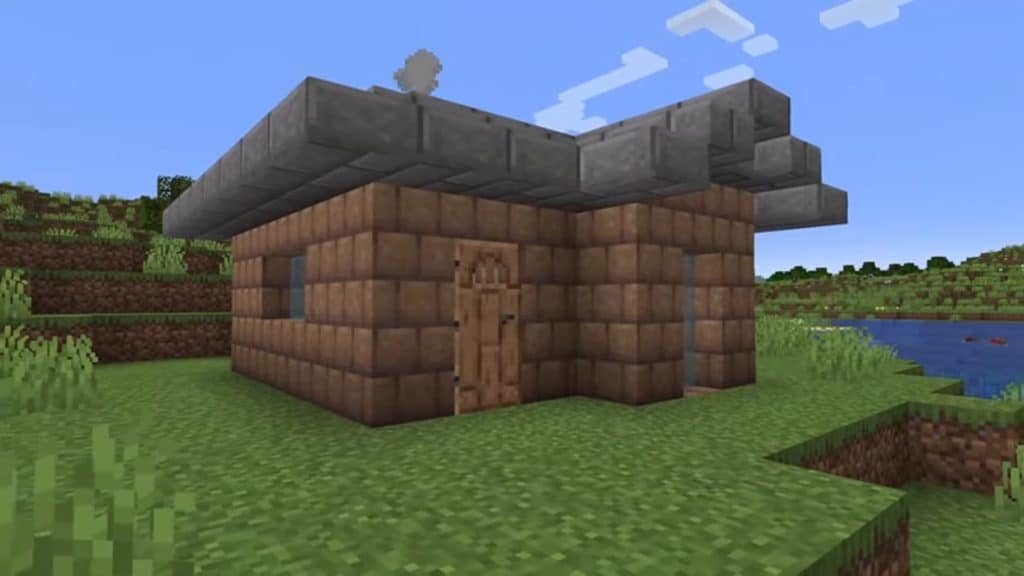 For the builders, mud can now be used to create a new brick type. It is a great building block as it works with many other blocks like stone bricks and jungle wood.
Related: Want to build something better than this house? Then check out 20 Easy Minecraft House Ideas
Renewable Clay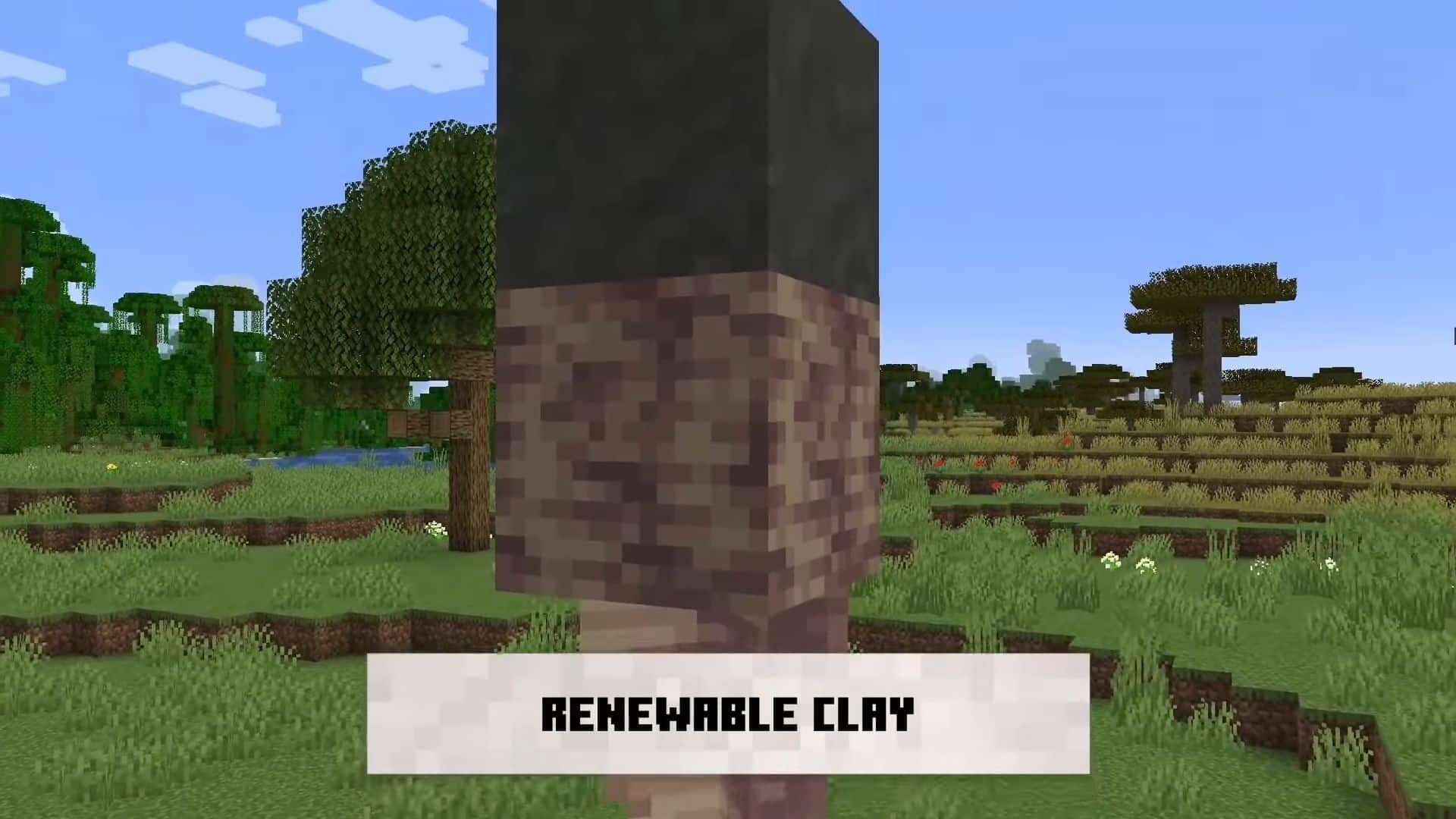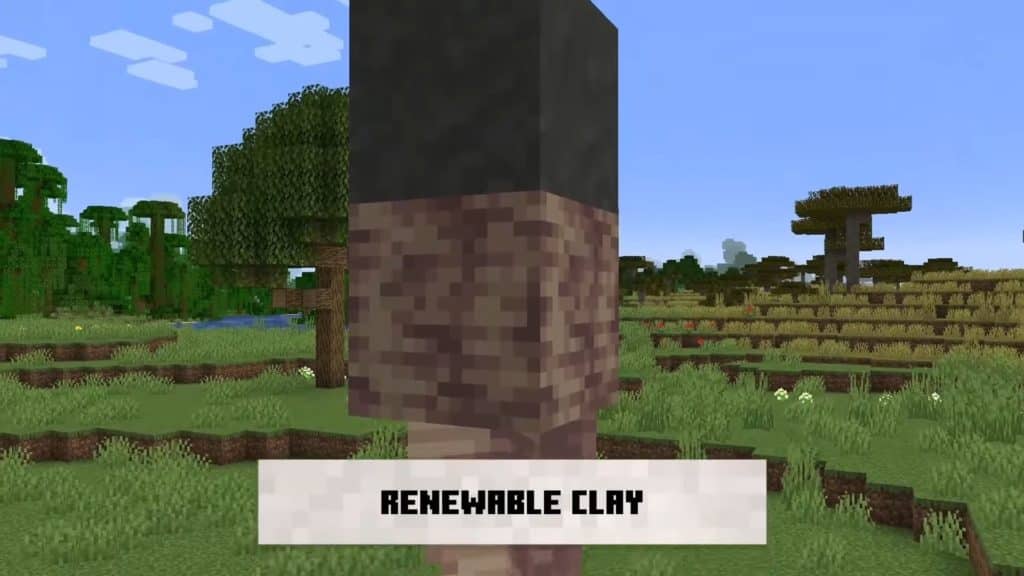 But that's not all with the usefulness of mud! Putting the mud block on top of the stalactite will remove the water by dripping the water into a cauldron. And once it's dry, you'll get a clay block!
Big Dripleaves On Swamp
The normal swamps seem to be changing as well. It looks like Big Drip Leaves will start growing there. However, it might have been just for the show, to show how the frog will jump onto it.
Boat With Chest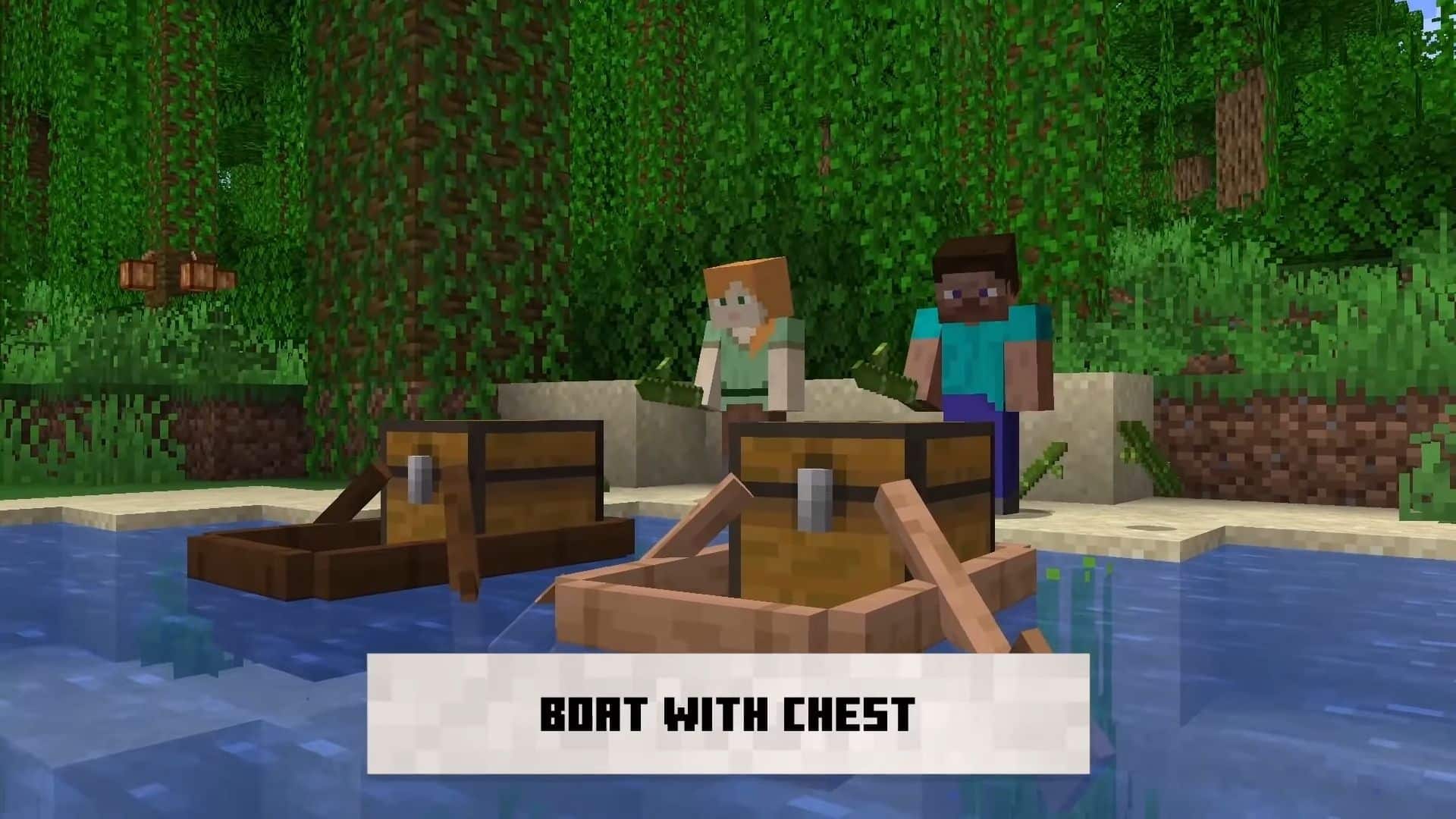 This is one of my favorite new things coming to Minecraft 1.19 Wild Update! Now you'll be able to have a boat with a chest on it. You can store all your valuables there. But be warned, you'll no longer be able to have two players on one boat.
Allay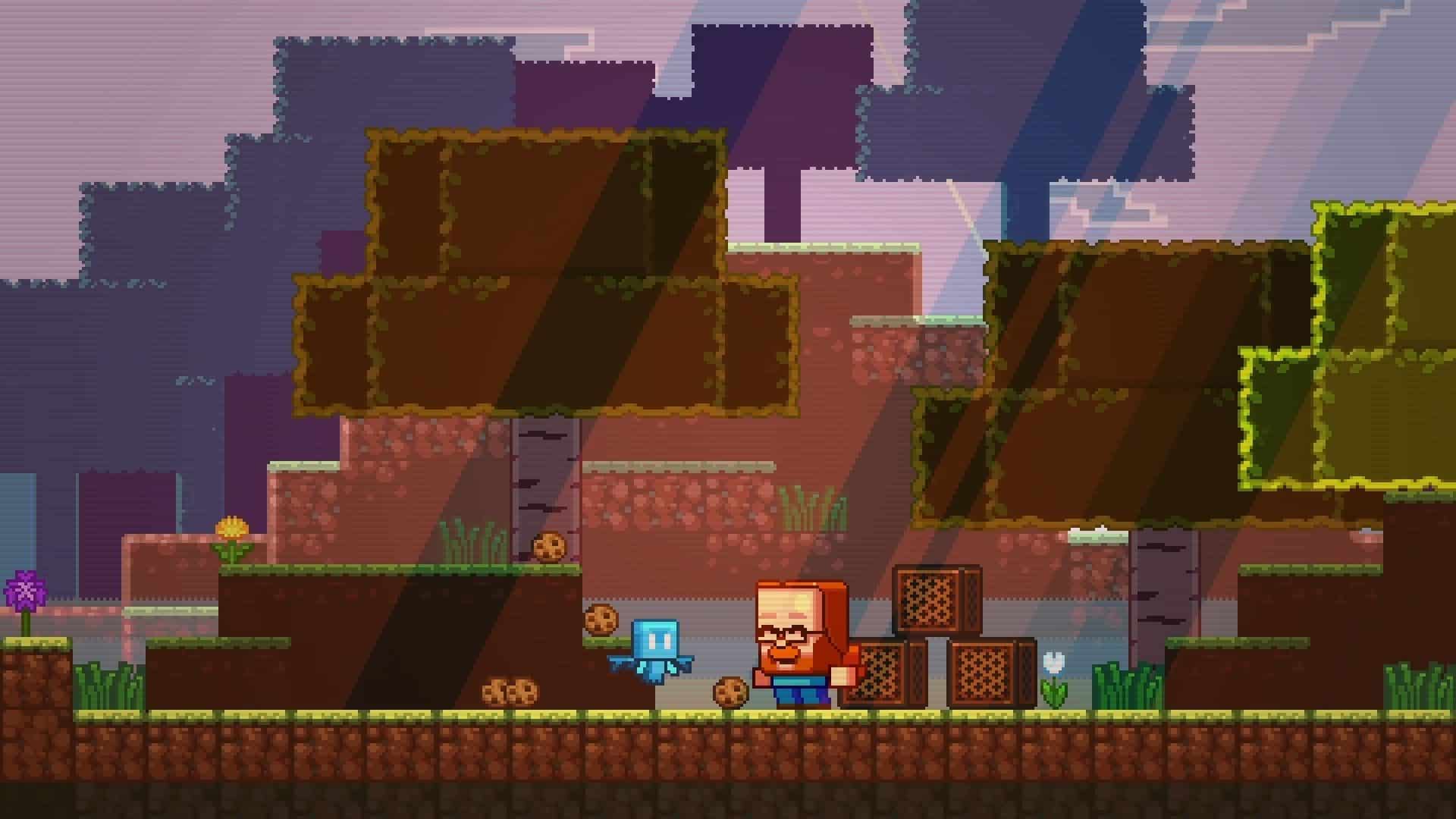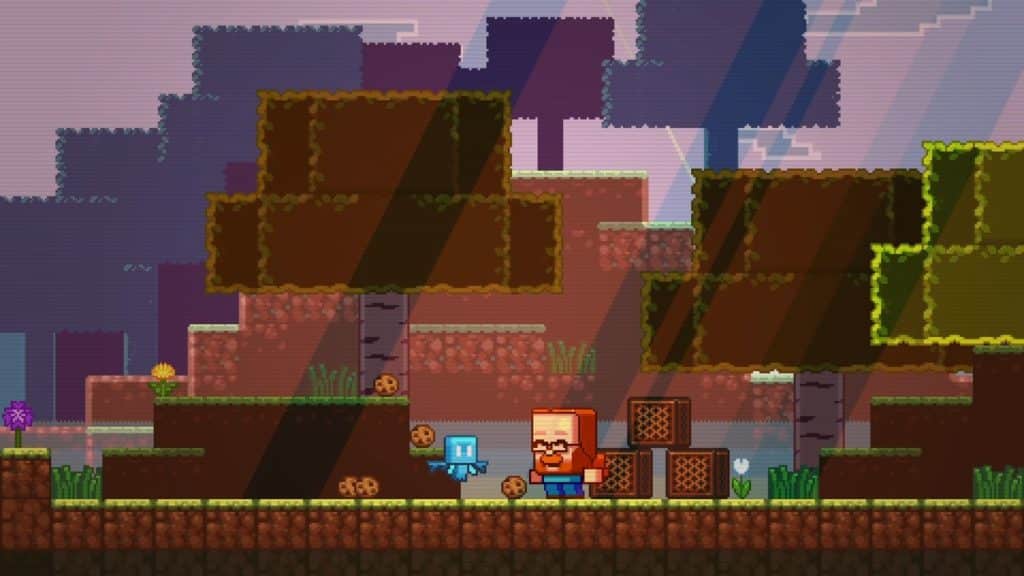 During Minecraft Live, players were able to vote for a new mob to come to Minecraft. And from the three mobs, we got Allay. This mob is friendly and loves music. If you play note blocks, the mob will dance.
But that's not all it does. If you give it an item, the mob will search your Minecraft world for the specific item and bring back more to you. This could be very useful for item sorting.
Unconfirmed Features
And those were the confirmed features that will be coming. Now let's talk about the unconfirmed things. In this list, you'll see features that are rumored to be added.
Birch Forest Overhaul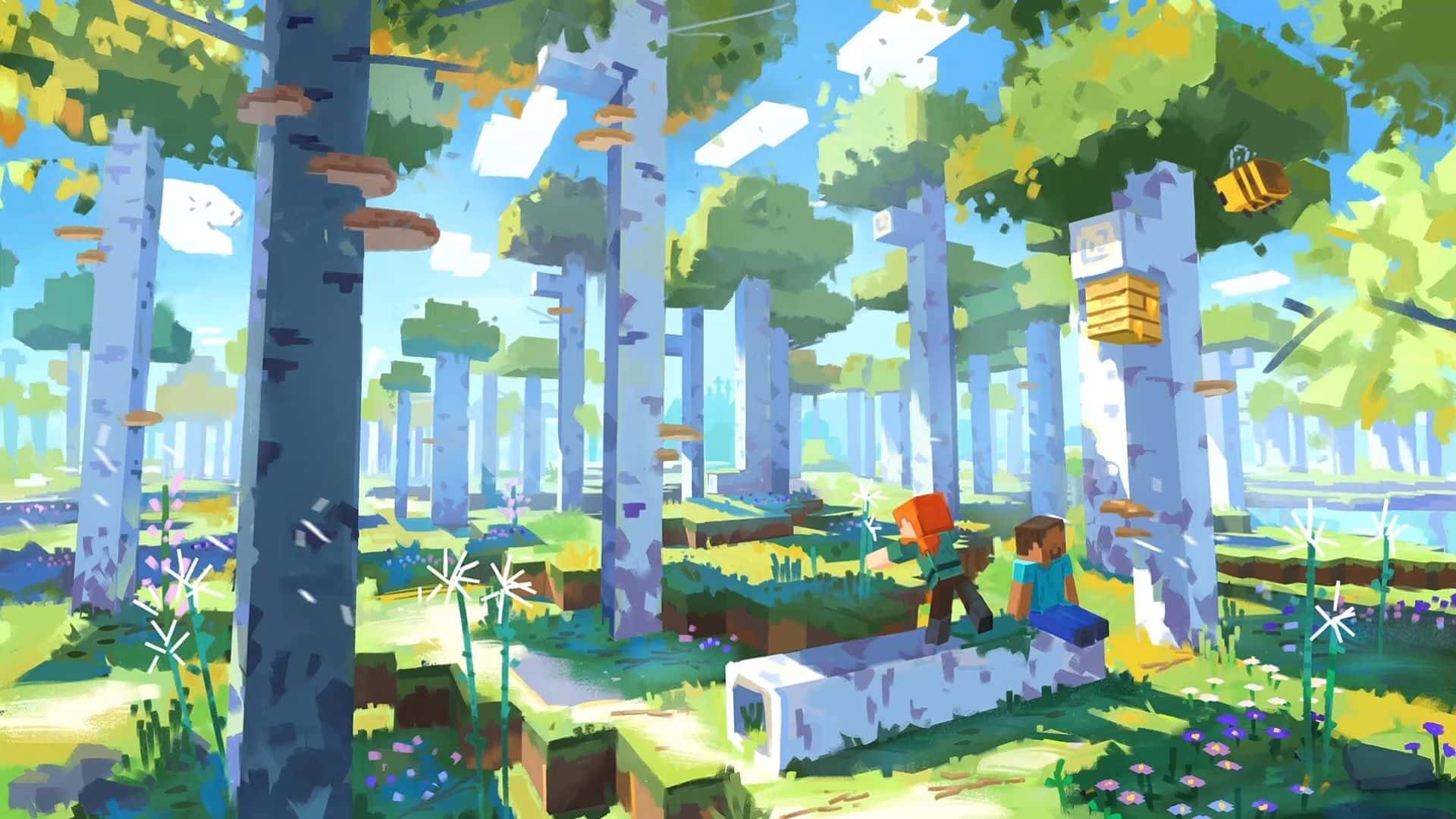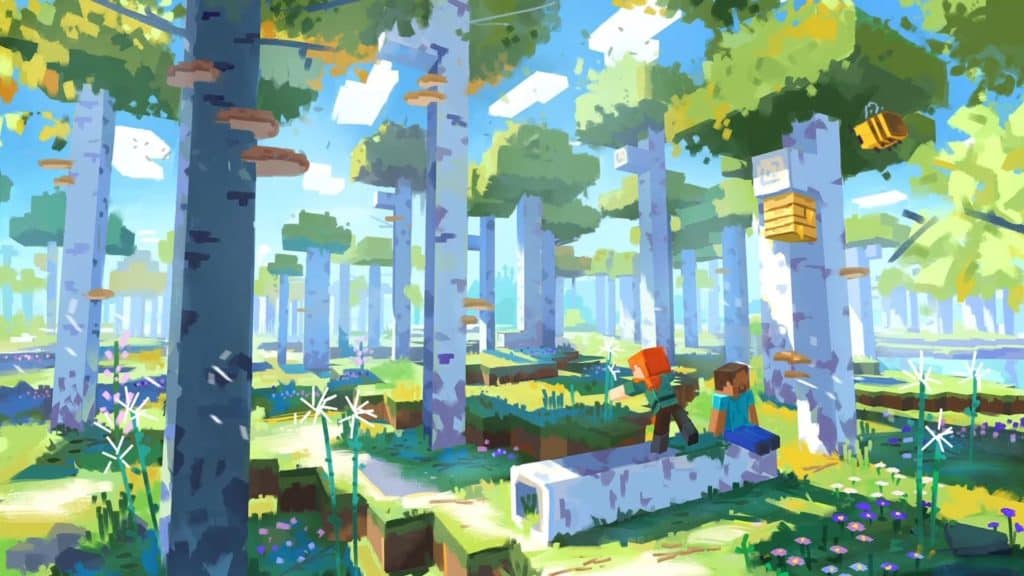 While it might be a confirmed feature to come, there were no specific details mentioned about it! So we don't know what will and won't come to the game.
From the concept arts we saw, we could get some new things. For example, we could get new birch trees, some mushrooms on the logs, fallen trees (for java), and brand-new flowers.
Other Biome Changes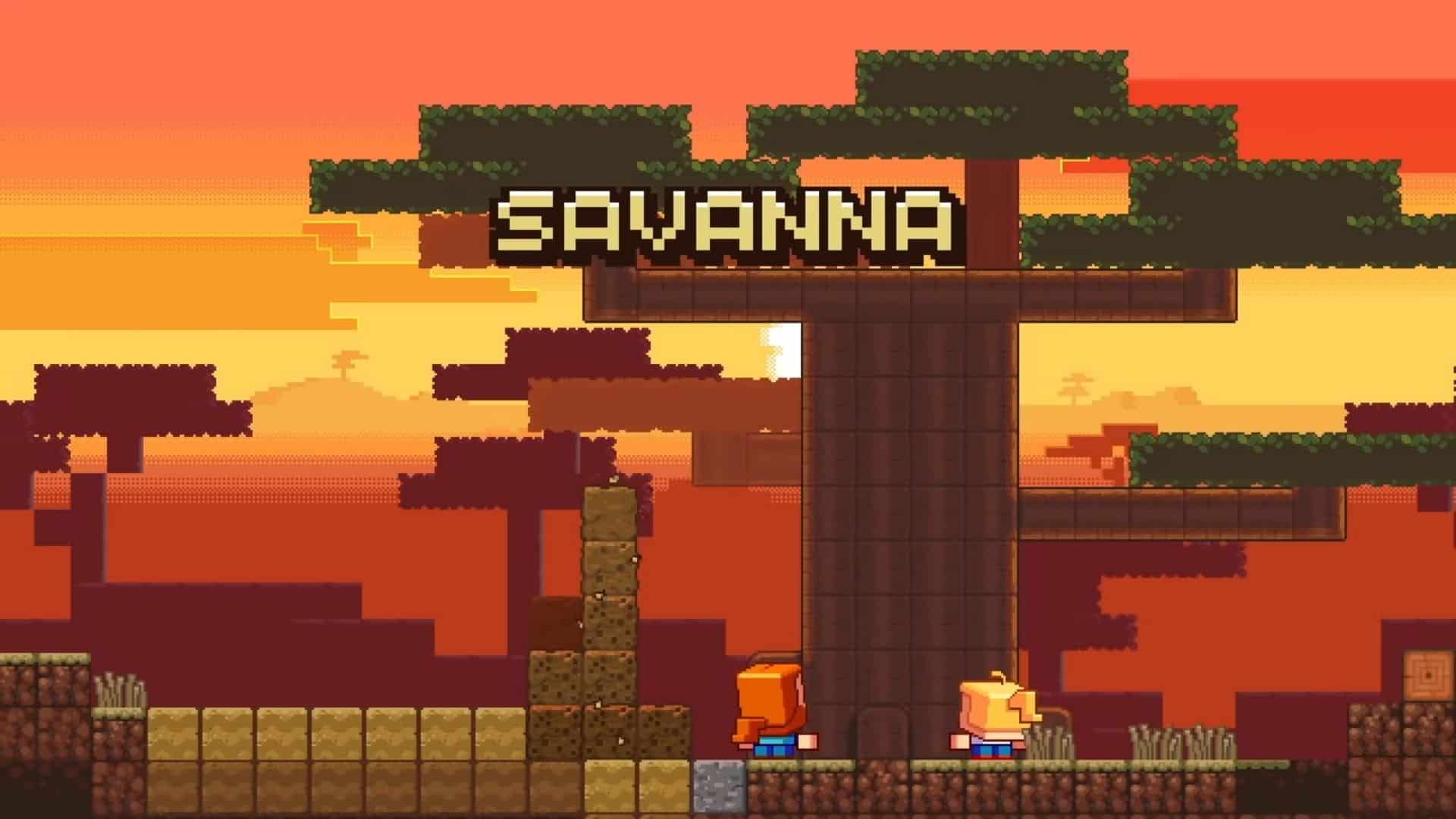 Another thing that seems to be a mystery is if we would get more changes to the biomes. Agnes told on Minecraft Live that they wanted to focus on biome versatility, so why would they only make two biome overhauls?
My theory is that they will add all the biome changes they promised to do on the two biome votes. Besides adding the swamp changes, we would get additions to desert, badland, and savanna biomes.
Deep Dark Loot
This is another feature that is confirmed to come. Deep dark will have some unique loot in it. But the developers didn't mention any specifics. So we'll have to wait until we find more information.
Fletching Table Functionality
Another thing that they might add to the Minecraft 1.19 Wild Update is some functionality to the block introduced in 1.14; the fletching table. In one of the 1.14 snapshot changelogs, Mojang mentioned that the fletching table and smithing table would be getting functionality in the next big update.
While the smithing table got it with the nether update, the fletching table still has none! So maybe 1.19 will finally add the functionality!
Related: The only functionality of the Fletching Table is that it's a job site block. Learn what it can do and others by reading "Ultimate Guide to Minecraft Villager Jobs" article
When will Minecraft 1.19 come out?
Since it's so early, we don't have a confirmed release date yet. The only thing we know is that it's going to come out in 2022. However, considering the track record of the past releases, it's quite safe to say that Minecraft 1.19 release date will be in Summer 2022.
Where can I get more information about 1.19?
Unfortunately, it's likely that we won't get any new information for a while. The earliest I would expect to get is at the very end of December 2021 or at the beginning of 2022, when we get 1.19 snapshots.
However, I'd recommend you to keep checking this article from time to time, as I'll be updating it whenever new information emerges.
Also, keep an eye out for these websites:
Related: Once the snapshots come out, you might want to install them! Here's an article "Step-by-Step Guide to Install Minecraft Snapshots" to learn from.
Conclusion
And that's everything we know about the Minecraft 1.19 Wild Update. There's a lot to be excited about! So what is your favorite addition to the game? Comment them down below. I'd say it must be the deep dark cities! They look so cool and make the underground way more interesting.