F1 23 is the latest entry in the racing series from Electronic Arts, and Codemasters. Like the previous release, F1 23 also features VR capability, and it's nice to see Codemasters continuing to push VR tech in a racing title with high production values. The game is a few weeks from its release, and we now have more technical details revealed through Steam. Here are the official F1 23 system requirements
F1 23 System Requirements
| | Minimum | Recommended |
| --- | --- | --- |
| OS | Windows 10 64-bit (Version 2004) | Windows 10 64-bit (Version 2004) |
| Processor | Intel Core i5-2500K or AMD FX-8350 | Intel Core i5 9600K or AMD Ryzen 5 2600X |
| Processor for VR | Intel Core i5-9600k or AMD Ryzen 5 2600X | |
| Memory | 8 GB RAM | 16 GB RAM |
| Graphics | NVIDIA GTX 1050 Ti or AMD RX 470 | NVIDIA GTX 1660 Ti or AMD RX 590 |
| Graphics for Ray Tracing | GeForce RTX 2060 or Radeon RX 6700 XT | GeForce RTX 3070 or Radeon RX 6800 |
| Graphics for VR | NVIDIA GTX 1660 Ti or AMD RX 590 | NVIDIA RTX 2070 or AMD RX 6700 XT |
| DirectX | Version 12 | Version 12 |
| Network | Broadband Internet connection | Broadband Internet connection |
| Storage | SSD with 90 GB available space | SSD with 90 GB available space |
| Sound Card | DirectX Compatible | DirectX Compatible |
| VR Support | Keyboard and mouse required | Keyboard and mouse required |
These are fairly detailed requirements but are still missing the target resolution and framerate. If you're looking to play the title with ray-tracing on at higher settings, you'll need something like an RTX 3070 paired with Ryzen 2600X. Though, if you're looking to play the title in VR, you'll need an RTX 2070, or an RX 6700.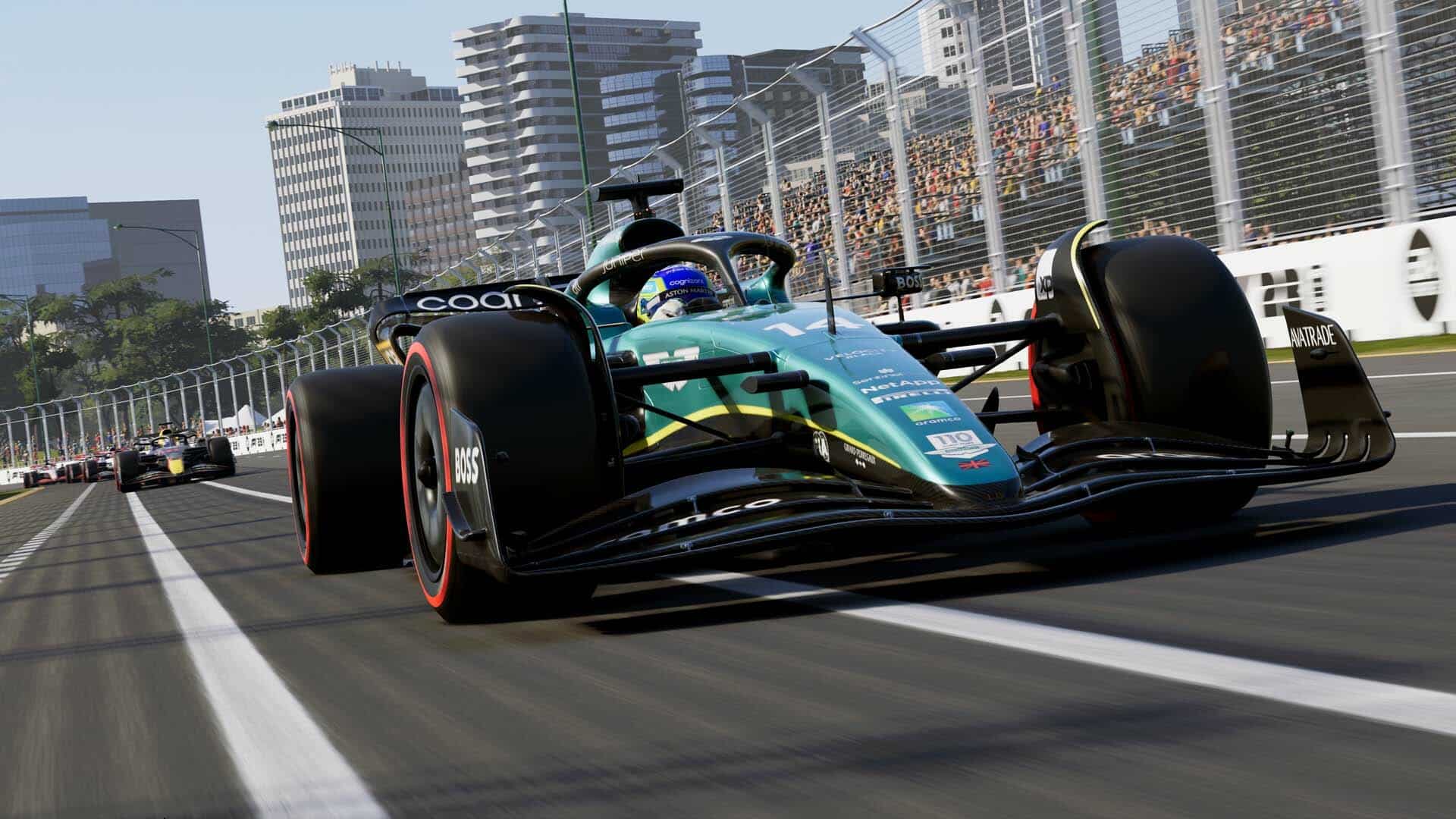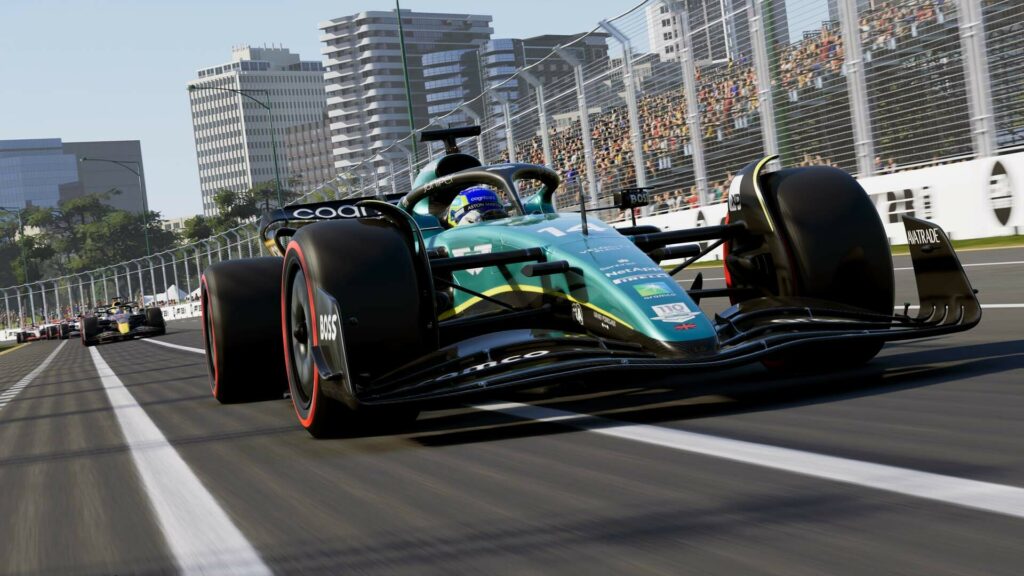 If you're fine with turning down the settings though, you can even play on a GTX 1050 Ti paired with a fairly old i3-2130. We're assuming the resolution here is less than 1080p with a 30 FPS target. Apart from that, you need a total of 80 GB to install the title, and 16 GB of RAM is recommended.
F1 23 on PC
You can now pre-order the title on PC via EA App, Epic Games Store, and Steam.
F1 23 Release Date
F1 23 is coming to PC, Xbox One, Xbox Series S|X, PS4, and PS5 on June 16, 2023.
While you are here, check out the system requirements for other upcoming titles, including Exoprimal, Immortals of Aveum, and Diablo IV.
What do you think of the F1 23 System Requirements? Are you excited about the upcoming release? Share your thoughts in the comments below.