Are you looking for the next Axie Infinity crypto game that can help you earn money? Here are 10 games like Axie Infinity you should try.
Axie Infinity is still one of the best and most popular crypto games in the world today. If you don't know what Axie Infinity is, here's a quick summary. It's quite similar to Pokémon, where you use creatures to fight other creatures but, you can also earn some money in the process.
It has taken the world by storm, and its main AXS token went to the moon this year. In June 2021, the AXS token was valued at around $4; as of the time of writing, it skyrocketed to $130.
Crypto gaming and NFTs have a huge potential in the future. Many believe that these NFT and blockchain games are the future of the gaming industry. This is why a lot of people are starting to invest in different crypto games.
If you're one of those people looking for a game like Axie Infinity, we've got you covered. We have 10 of the best games like Axie Infinity that we think you should try.
10 Axie Infinity Alternatives
We've arranged these crypto games from best and most relevant to the worst and least relevant for today's list. The factors we considered in ranking these games were the number of users/ followers, their roadmap, gameplay, and their potential.
Remember, this is not financial advice, and only invest what you can afford to lose. The crypto industry, in general, is very volatile, and you can lose a lot of money in a matter of minutes. With that being said, let's proceed to the 10 best Axie Infinity alternatives.
My DeFi Pet
My Defi Pet is a play-to-earn NFT based monster collecting and raising game. The game was launched in May 2021 by KardiaChain, which is the first decentralized, self-optimized, and interoperable blockchain platform.
My DeFi Pet allows you to collect, breed, evolve, train, and battle your very own virtual pets. The different pets come in different shapes and sizes, from cute and fluffy to scary and intimidating.
Like Axie Infinity, there are many earning methods, like PVP and PVE battles, completing daily quests, and participating in World Boss events. My DeFi Pet's main crypto is called DPET Token and is also the primary currency used in-game.
My DeFi Pet is still a relatively new game, like most of the crypto games out there. However, it already has a huge following and is an excellent bullish gaming project, according to PlayToEarnDaily.
Overall My DeFi Pet's gameplay and graphics are actually decent. The graphics are very similar to the Dragon City mobile game and even share some of its gameplay elements. It's a good Axie Infinity alternative game and will get some pretty big updates early in 2022.
Binemon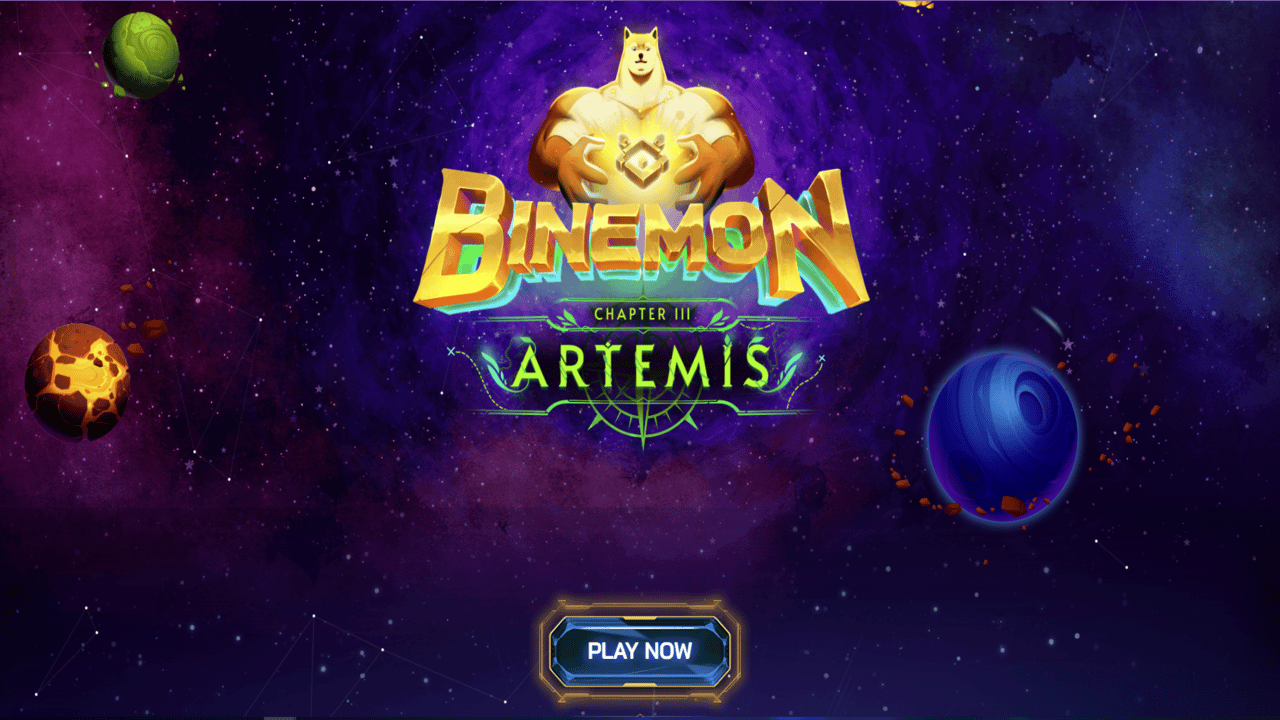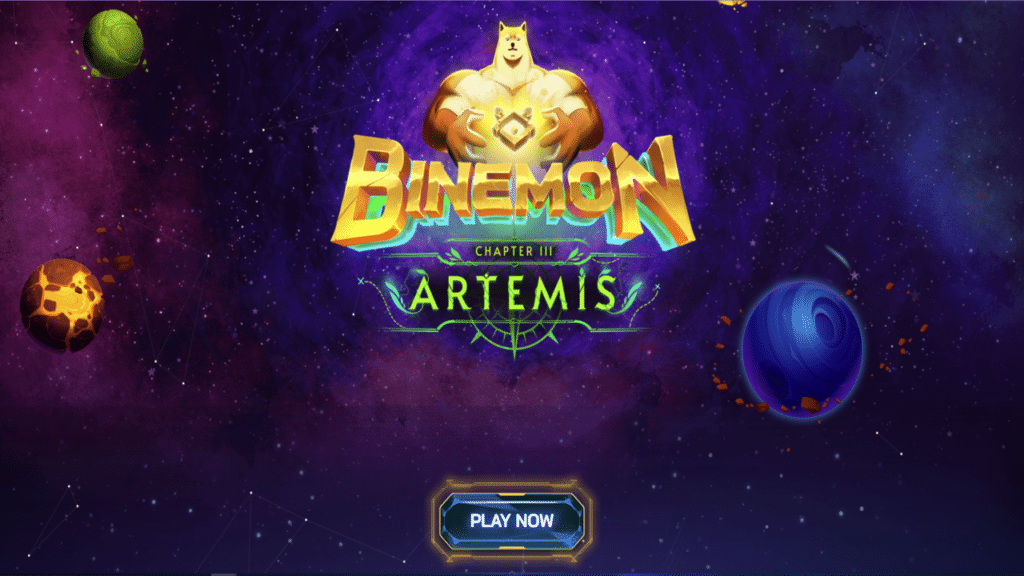 Binemon is a newly released NFT game that is slowly getting some traffic. It allows players to play the game while earning, similar to Axie Infinity. Binemon makes use of the DRK Token as its main cryptocurrency.
Currently, around 500,000 Binemon's have been born through the 200,000+ player base. The game is still developing, but it already has support for exciting features such as PvP and PvE, which they launched these past few months.
At its core, Binemon's gameplay is similar to that of Axie Infinity. You can collect, trade, raise, and battle using Binemons. Each Binemon is unique, with up to 10 different body parts and different color palettes.
Binemon is currently under Phase 3 of their roadmap known as Artemis. During this phase, they will also add tournament betting, scholarships, and other upgrades. Some other exciting features that they will add in future Phases include VR/AR additions, new storylines, dungeons, guilds, and decoration/ construction of houses.
The Binemon team is working extra hard to deliver a good game to the public. The game is available on iOS, Android, and web browsers.
It's still a good time to jump on the Binemon train, especially since it is only in Phase 3 out of their 10 fully planned Phases. Binemon definitely has a lot of potential and is one of the best NFT games like Axie Infinity out there.
StarMon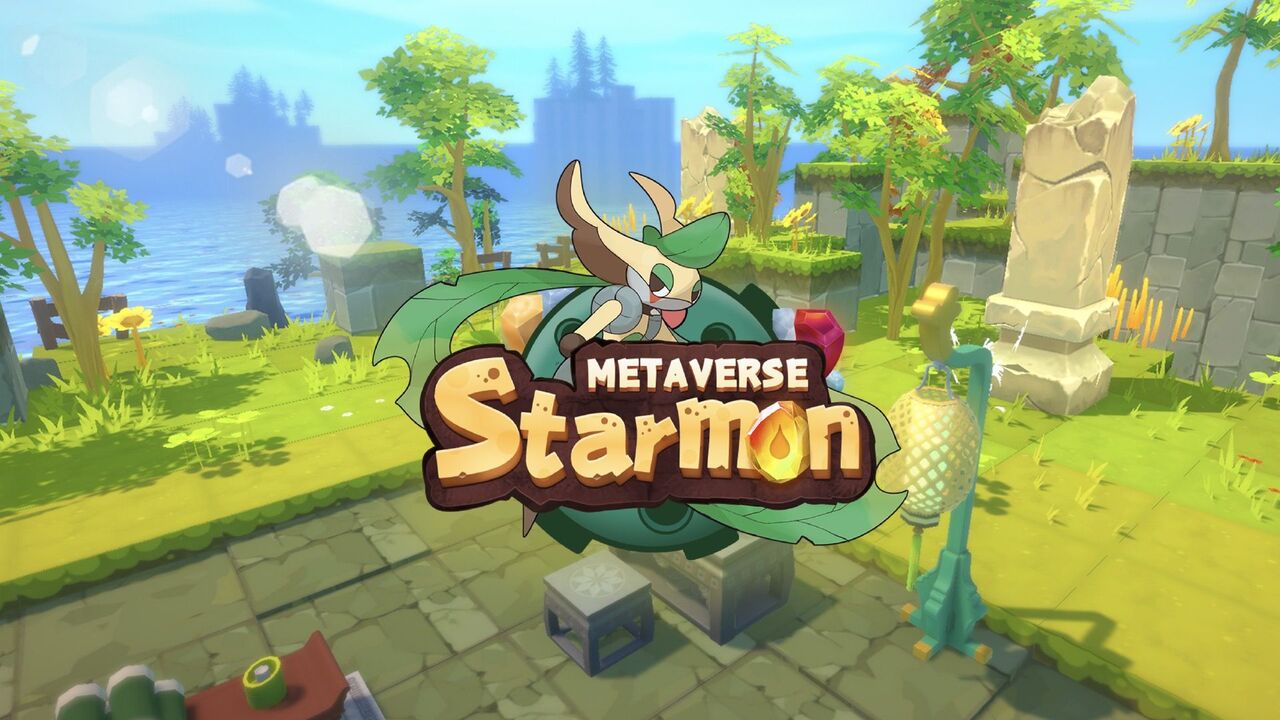 StarMon is another great Axie Infinity alternative game. It definitely got some inspiration from the Pokémon franchise, but it also added some unique gameplay elements to their game.
It's quite high on our list simply because it's still a growing game and many people are very bullish on StarMon. The game already has a good marketplace and breeding system in place with StarMon lands to follow.
The StarMon NFTs that you can breed, collect, and trade can also be used to battle other trainers and enemies and used in adventure mode. Additionally, you can get other NFTs such as the StarMon lands and your very own unique StarMon avatar.
The company also has plans to launch a dedicated StarMon Go app, inspired by the successful Pokémon Go game by Niantic. This allows you to bring your StarMons where ever you go and play in an AR and location-based environment.
StarMon also has farming, mining, and NFT minting in place, allowing you to earn more money in the long run. The game also has some great graphics, even though it is still in its Alpha testing phase.
Monsta Infinite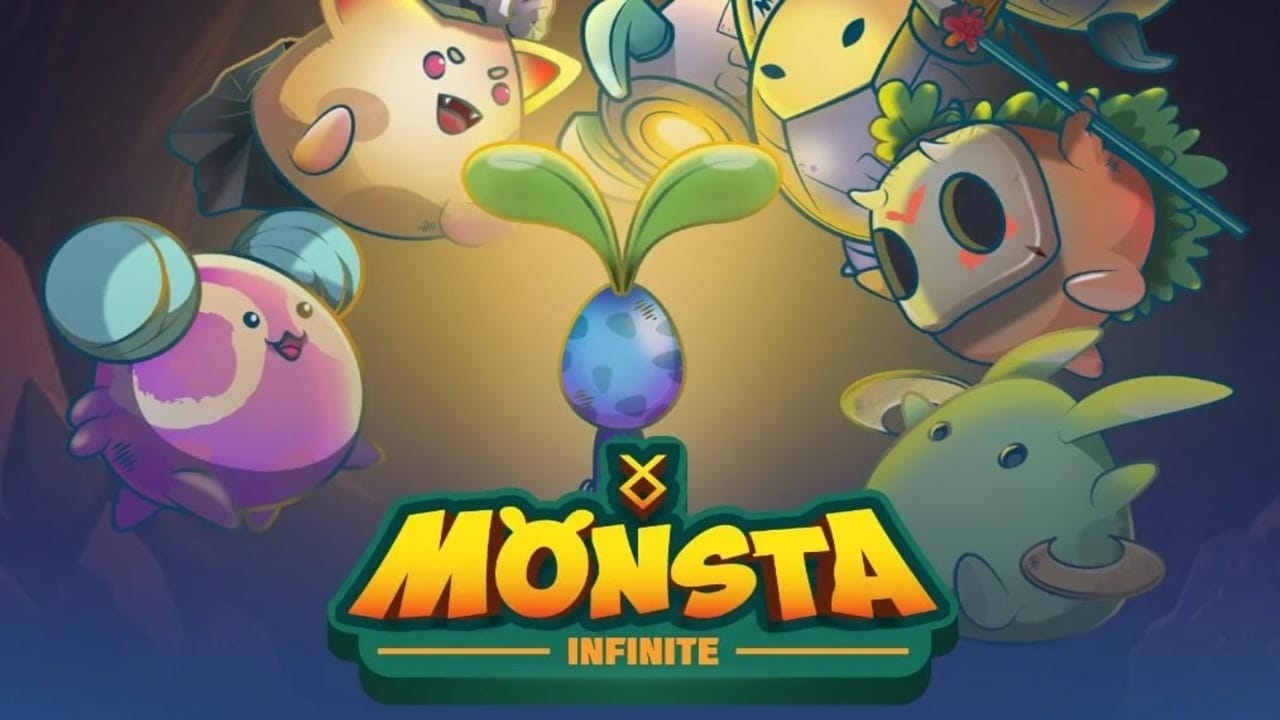 Next up, we have Monsta Infinite. Actually, Monsta Infinite hasn't been released yet. The game is aiming for a 2022 release date. However, the alpha and beta testing should start before the year ends.
It's definitely a long-term investment, but the risk is low, and the possible payouts are high. From the name itself, you can already see some similarities with Axie Infinity. Their whitepaper even states that they were inspired by Axie Infinity itself.
They aim for a lower entry cost, making the game accessible for almost everyone who wants to invest. There are also a ton of different Monstas with 9 different classes from 3 nations. Each Monsta's body comprises up to 6 different parts, adding some extra value and rarity to the Monsta.
The gameplay is still based on a turn-based card battle system while at the same time having a match-three puzzle system, similar to games like Bejeweled and Candy Crush. Monsta Infinite brings a new twist to the already established Axie Infinity gameplay formula.
Many people are excited for Monsta Infinite, and it already has over 190K followers on Twitter. Hopefully, the creators live up to their promise and provide a lower entry cost while still allowing the potential to earn some money through playing.
Revomon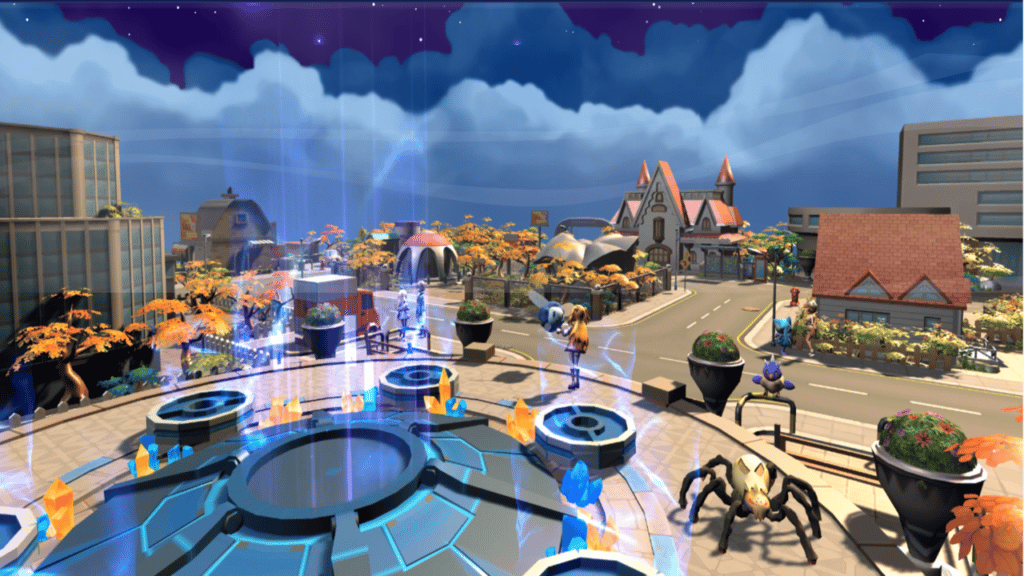 Revomon is a unique crypto game that combines virtual reality with NFT gaming and blockchain. The game launched earlier this year, but it already integrates wearables, staking and farming, and a Revomon Beta game.
It's an exciting game that dreams of an amazing VR world. They aim to release the game by December 2021 for desktops, onto the different VR systems by March of 2022, and even a mobile game sometime in April 2022.
It might be a good time to pay attention to Revomon because many people are expecting it to reach the moon. For now, though, it's definitely a good game like Axie Infinity that you should pay attention to.
Both the VR gaming industry and the crypto gaming industry are growing markets. If the developers can properly integrate VR into Revomon, it can become the biggest game in the market.
Chainmonsters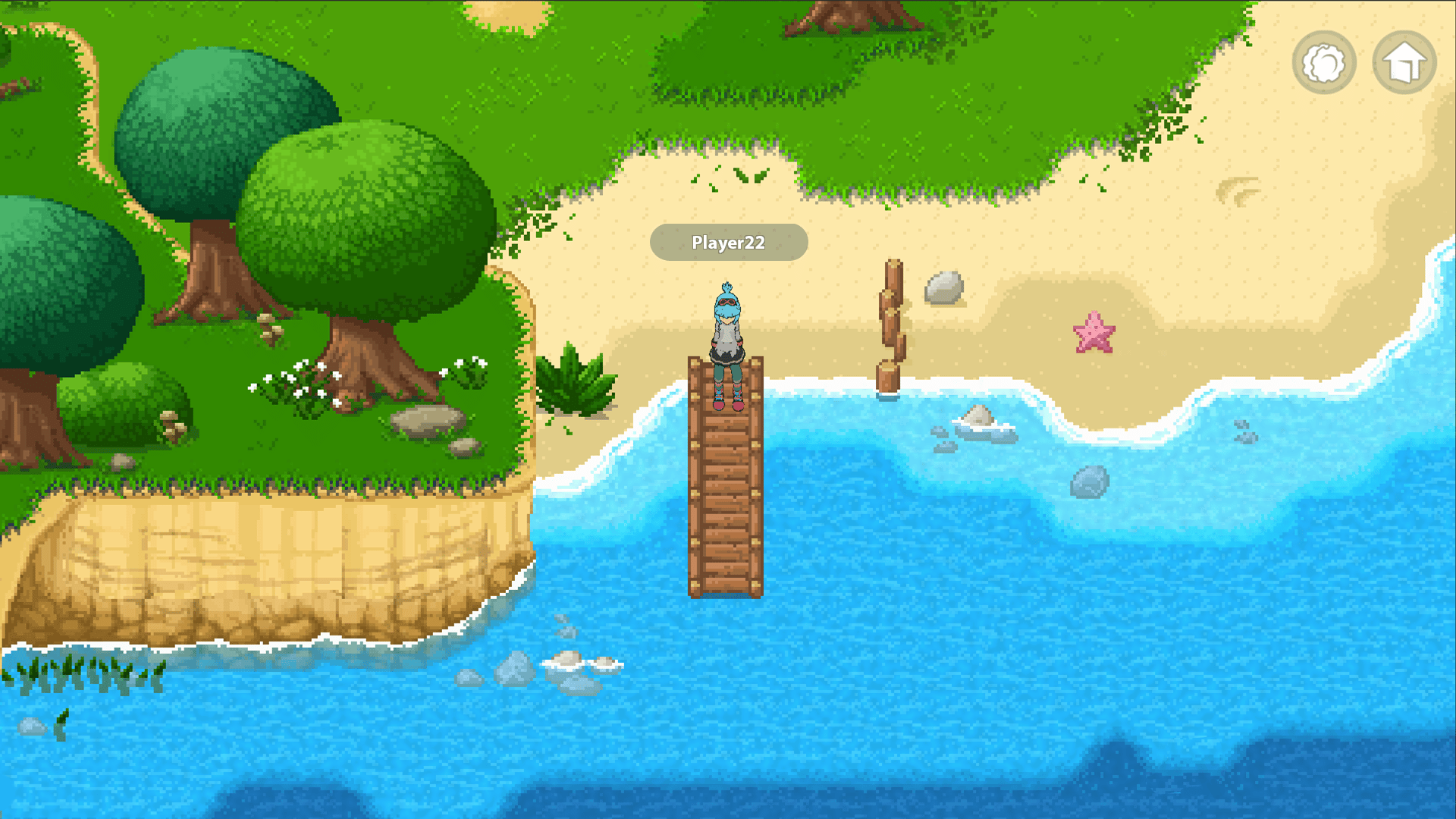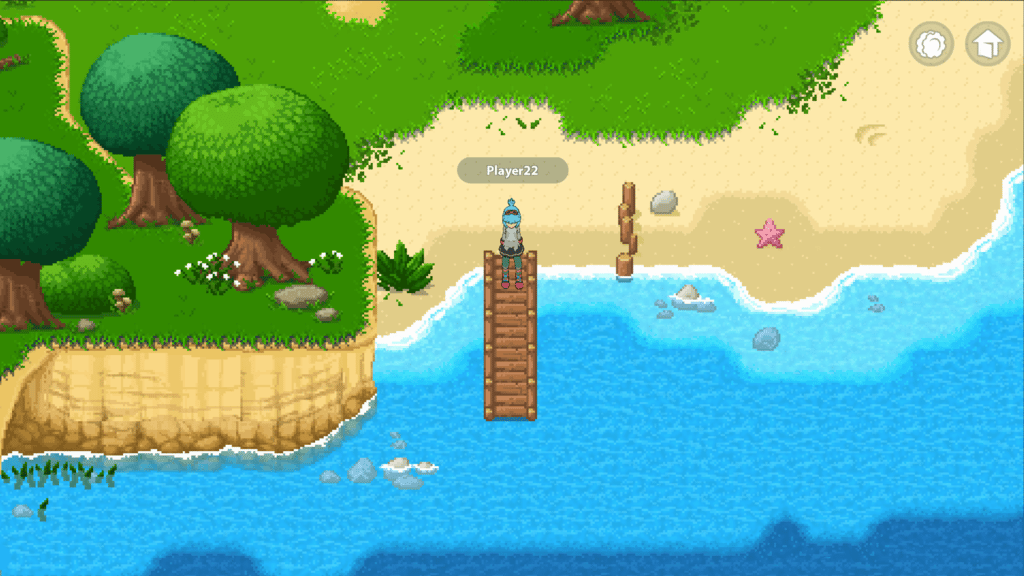 Chainmonsters is an upcoming multiplayer game that allows you to catch, battle, trade, and combine different monsters. It's heavily inspired by the Pokémon franchise, but they put an MMORPG twist to it.
The developers have greatly improved the game throughout their Alpha phase. Their Closed Beta will launch sometime between November and December, while the Open Beta has an early 2022 launch date.
One advantage that Chainmonsters has over other NFT games is its availability on various platforms. The game will be available on Xbox One, PlayStation 4, Nintendo Switch, Android, iOS, and even on Steam.
It's relatively low on the list simply because it has an average-sized following, and the hype is relatively low. However, Chainmonsters should gain more attention once the Open Beta is launched and more people experience the game.
At this point, Chainmonsters is still in early development, but they are already doing some pretty incredible things. They are still building the world and smoothing out the game, but I feel like many people will love the game when they are done.
Blockchain Monster Hunt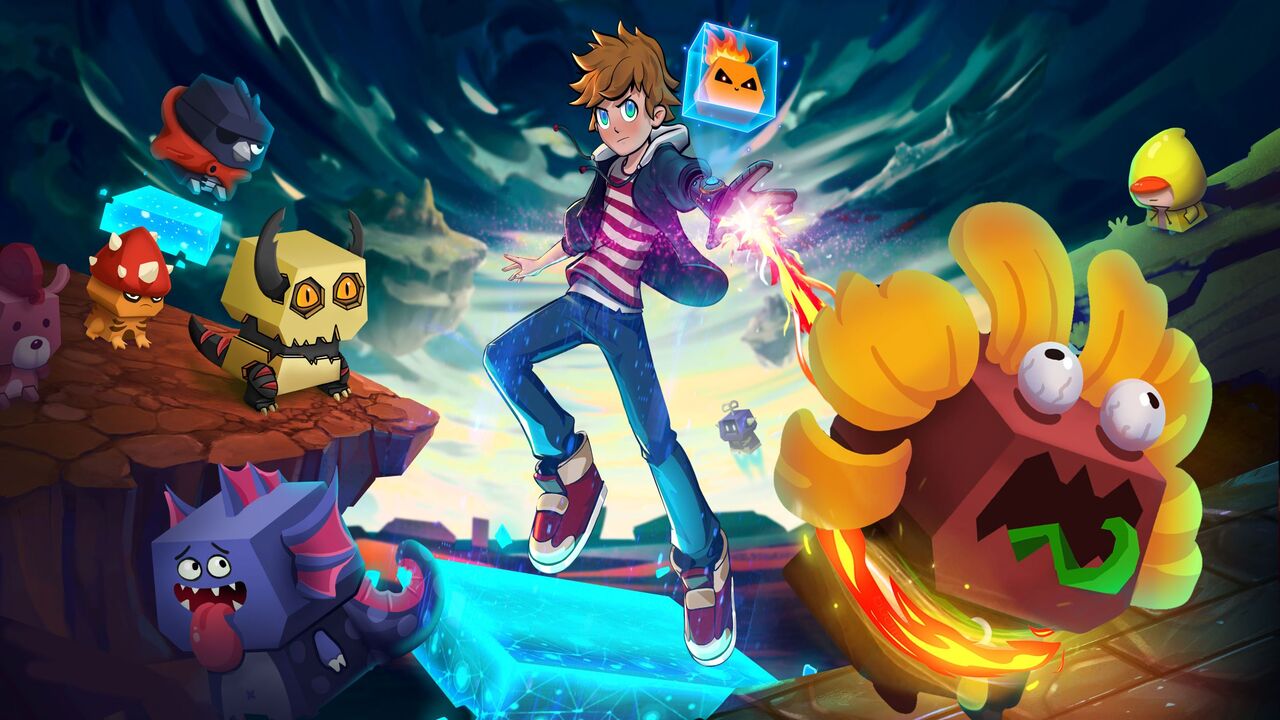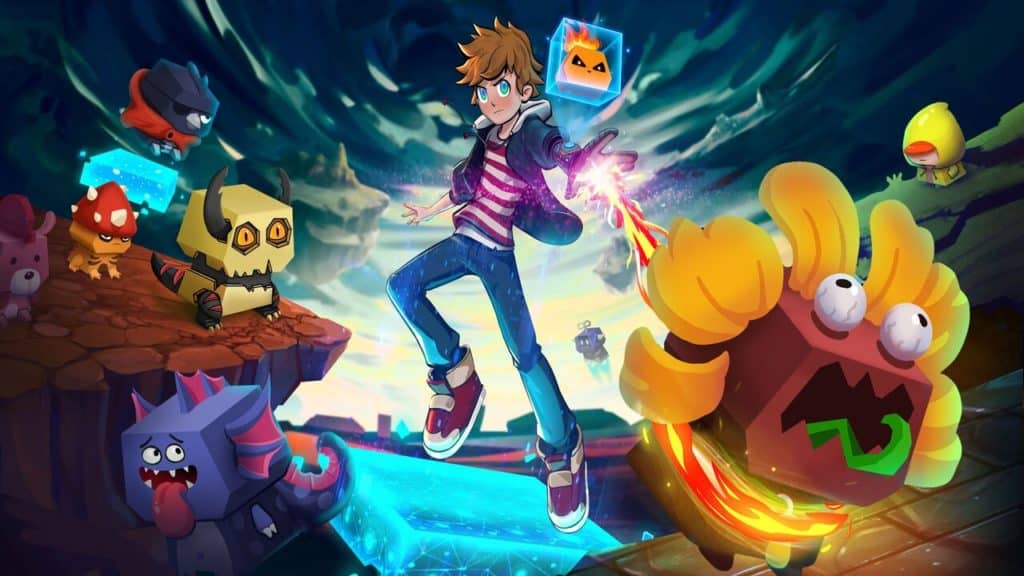 Blockchain Monster Hunt is a game like Axie Infinity but is heavily inspired by Pokémon Go. The game's premise is finding, hunting, capturing, and trading different NFT monsters on the blockchain.
One great thing about Blockchain Monster Hunt is that it runs entirely on the blockchain and supports multiple chains. It's the first game in the world to implement a feature like this.
There are a lot of different cute and lovable monsters available for you to hunt and catch. As of the moment, the cheapest monster listed on the marketplace costs 0.31 BNB or around $180.
Blockchain Monster Hunt still has a lot of room for improvement, and they have a long list of features on their roadmap. But it's definitely a unique NFT game to play and might be an excellent long-term investment.
Blockchain Cuties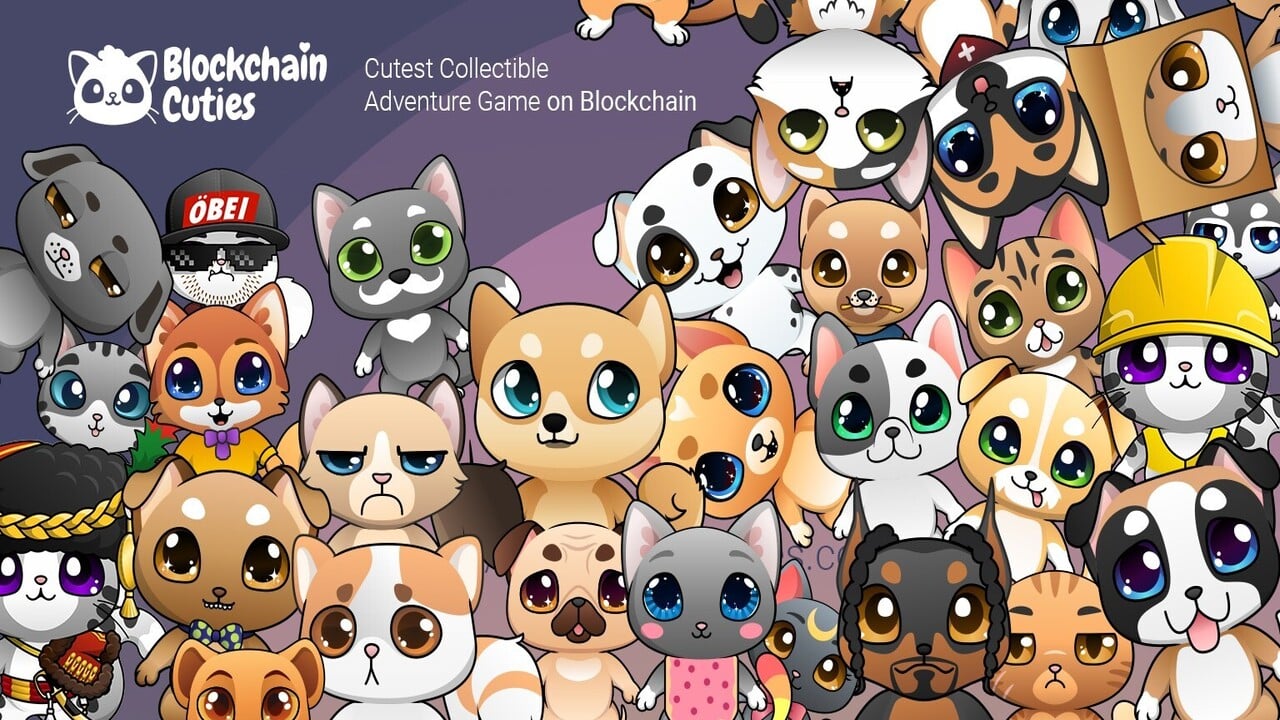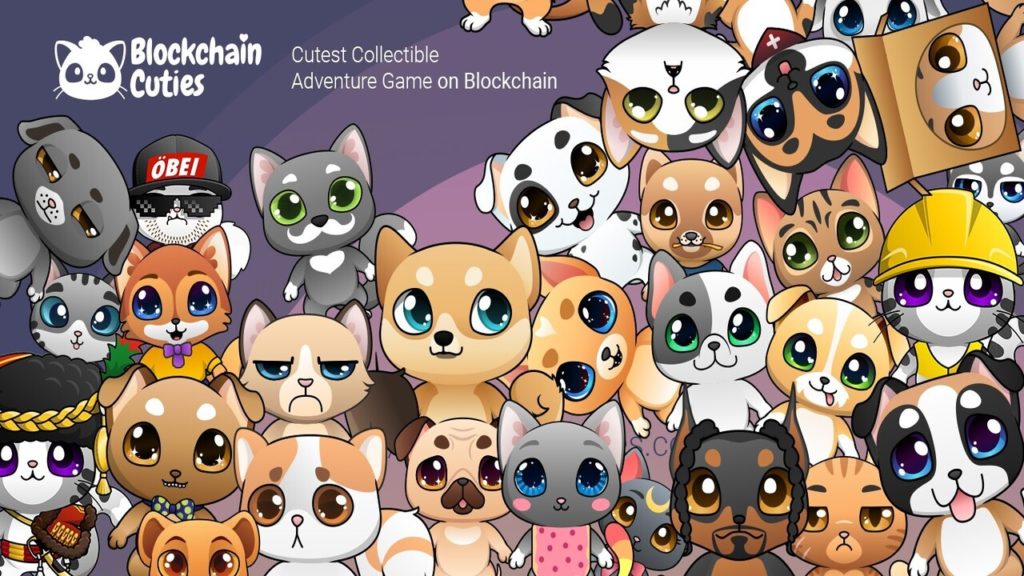 Blockchain Cuties is one of the cutest Axie Infinity alternatives out there. Like most games on this list, Blockchain Cuties features collectible creatures that you can use to go on adventures, breed, train, and trade.
There are 12 different kinds of cuties ranging from Cats, Dogs, Lizards, Owls, Aliens, and even Mutants. Each type has its own unique traits and stats, together with matching cute eyes that you can't resist.
Blockchain Cuties is playable on any modern and updated web browser no matter what device you use. This makes it very accessible and playable to people anywhere they are.
They are also the first crypto game to support and run on four different blockchains. These blockchains are EOS, Neo, Tron, and Ethereum.
Faraland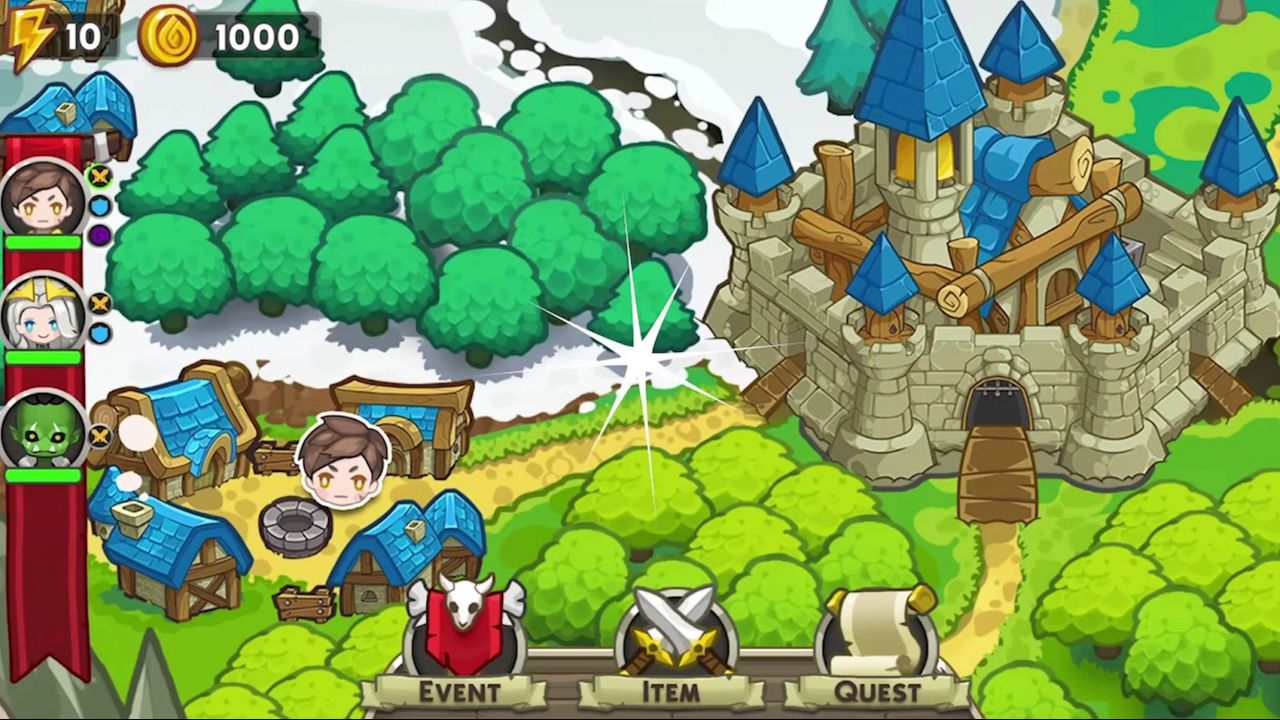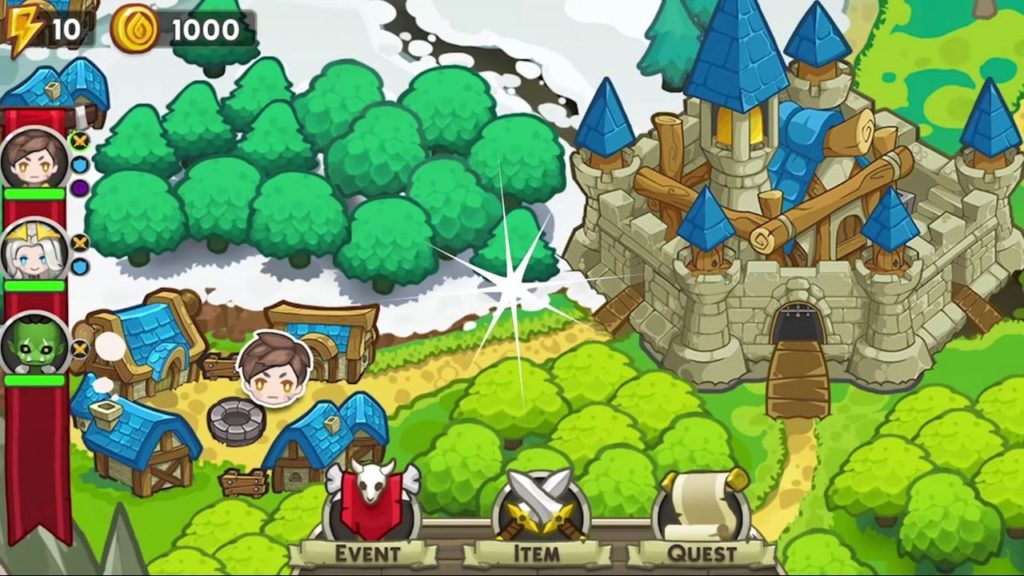 Faraland is the biggest war game on the Binance network. It's similar to Axie Infinity because you also collect the different NFTs and use them to battle and earn money.
One of the main selling points of crypto games is the ability to earn money. Faraland allows you to do that in multiple ways. You can stake NFTs, sell items, and trade heroes. The cheapest hero currently found on the marketplace is listed for 0.825 BNB or around $485.
Faraland is currently in its Public Beta phase, with a full launch by the end of 2021 or early in 2022. They also plan on adding gameplay elements such as lands and camping, guild battles, pet systems, and introducing monsters within the first two quarters of 2022.
Neon District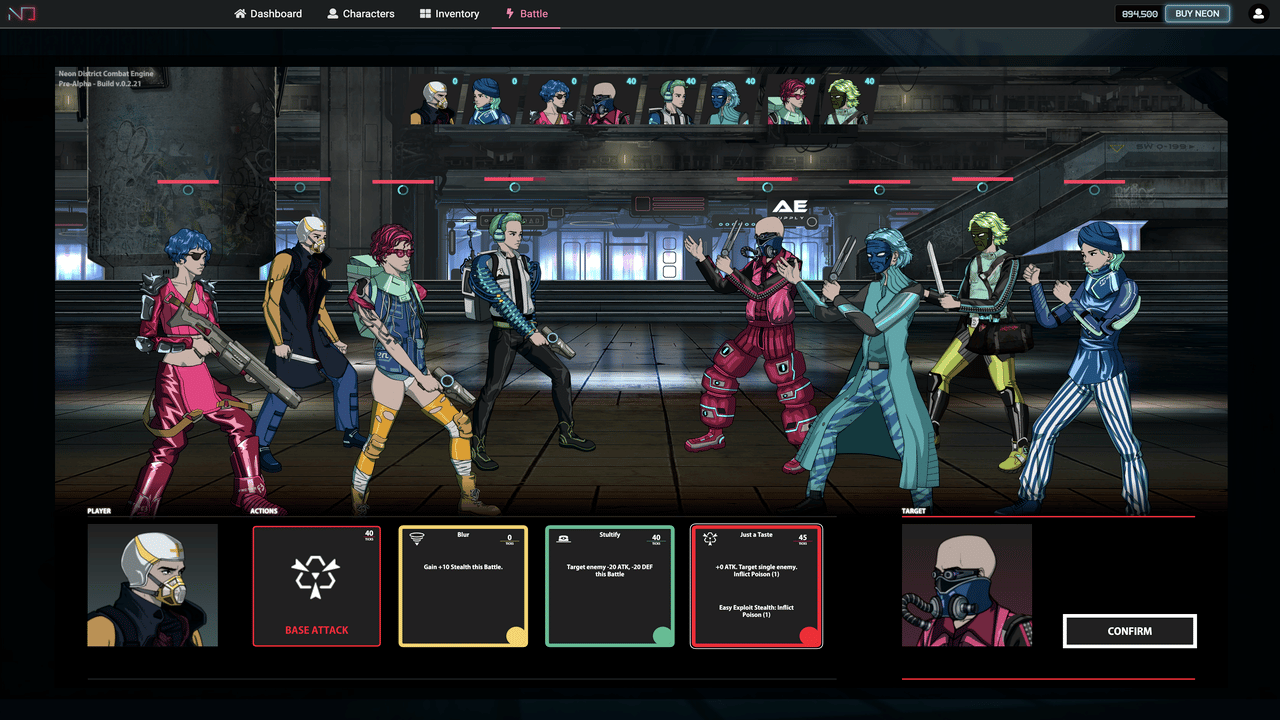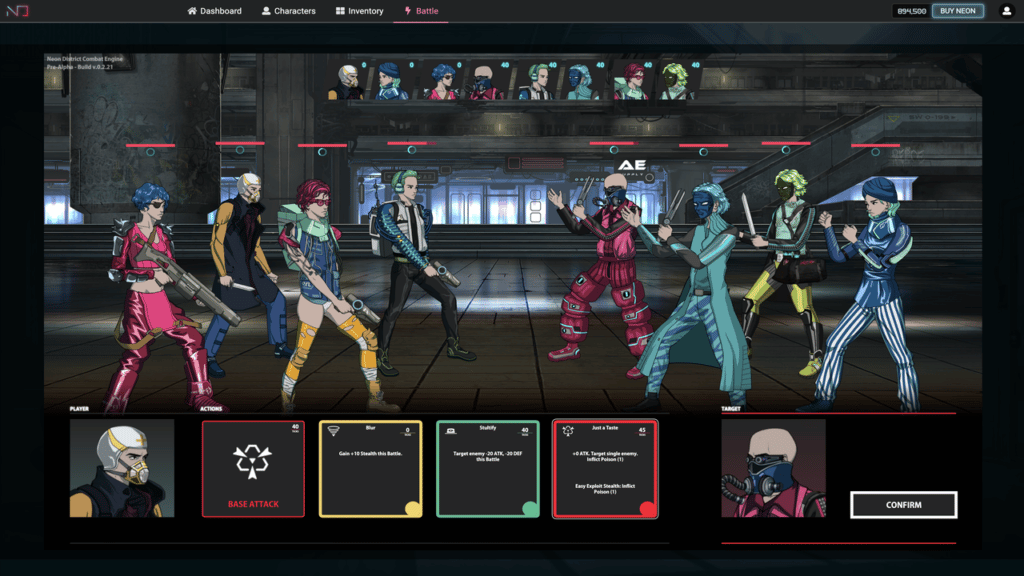 Neon District is a free-to-play RPG game that features cyberpunk-like collectible NFTs. It's the lowest item on this list because its art style and characters don't look like Axie Infinity. However, the core gameplay of battling teams in real-time turn-based combat is still there.
Honestly, it's a cool-looking game with decent graphics, plus it's free to play, making it accessible to almost anyone. When first starting the game, you can get your character for free, but you'll need to buy a Gear Crate to get some equipment.
You'll have to set up a team of four to start battling and delivering Neon Pizza to earn some Neon. It's a grindy type of game with a ton of different mechanics that you'll have to learn as you play.
Once you get the hang of it, the game becomes simple enough. Overall, it's a good game like Axie Infinity if you don't want to spend money.
Those were our picks for 10 of the best games like Axie Infinity that you should try. All of these NFT games have huge potential and can become extremely valuable in the future. Remember to only invest what you can afford to lose because the crypto industry is volatile.
Enjoy playing your newly found Axie Infinity alternatives!