Hello, and welcome back, folks, to another Genshin Impact leaks article! For this one, we will cover everything to experience in the upcoming version 3.5 of Genshin Impact!
Players have experienced version 3.4 for over a month now. They've had the chance to play with Al-Haitham and YaoYao, experience tonnes of fantastic events, and even got new regions to explore and enemies to fight, and characters to dress up. What exactly does version 3.5, coming live on 1st March, have in store for all players? Stick around to find out!
Disclaimer
The following content is based on user-provided content from Reddit, Twitter, and Honey Hunter Database. Although we have tried our best to provide you with reliable content, these leaks do not indicate the final product and are mere speculations until the update rolls out in its totality.
Here's a summary of what to expect in Genshin Impact 3.5!
Newest Characters In Genshin Impact 3.5
Dehya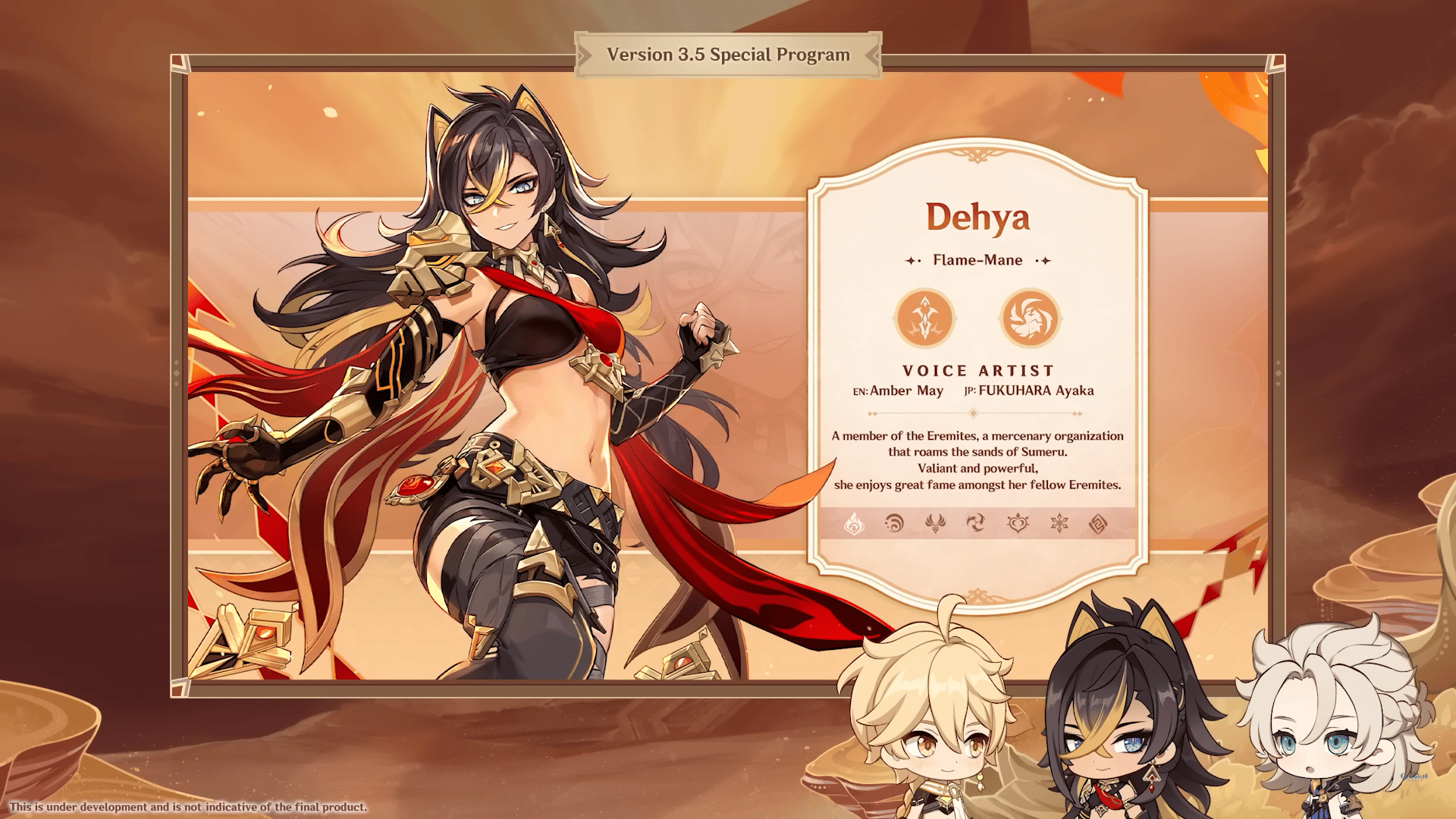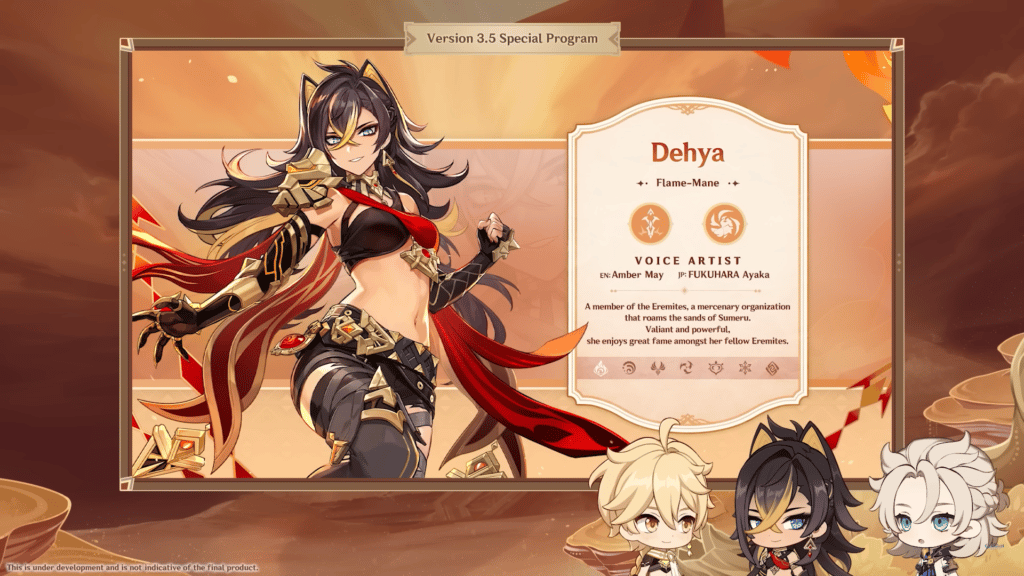 The traveler first met Dehya in the heart-breaking quest line of the Archon Quest: The Trail of the God of Wisdom. She will finally become available as a playable character in version 3.5!
In more good news, this character will also be available on the standard banner!
Mika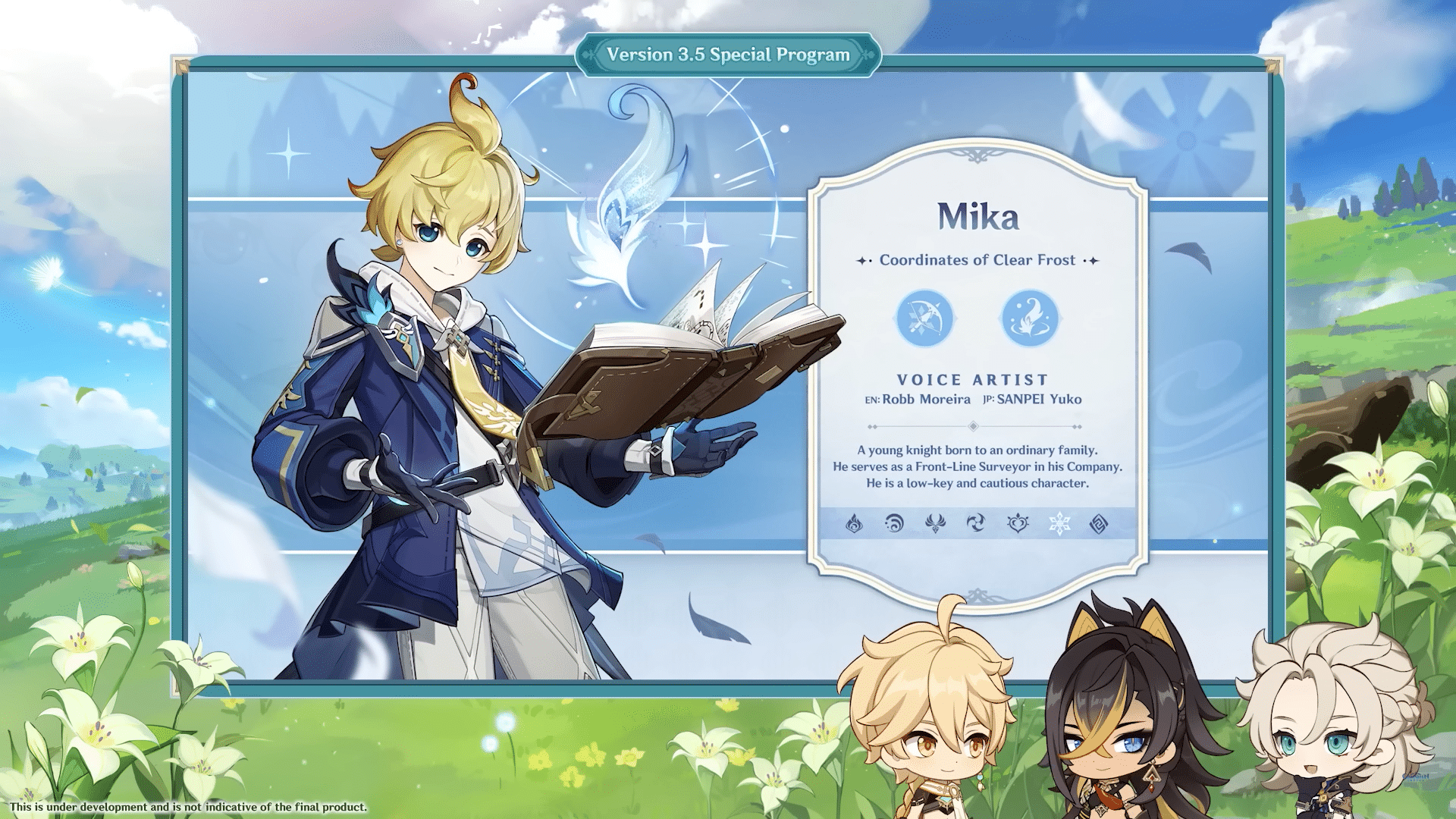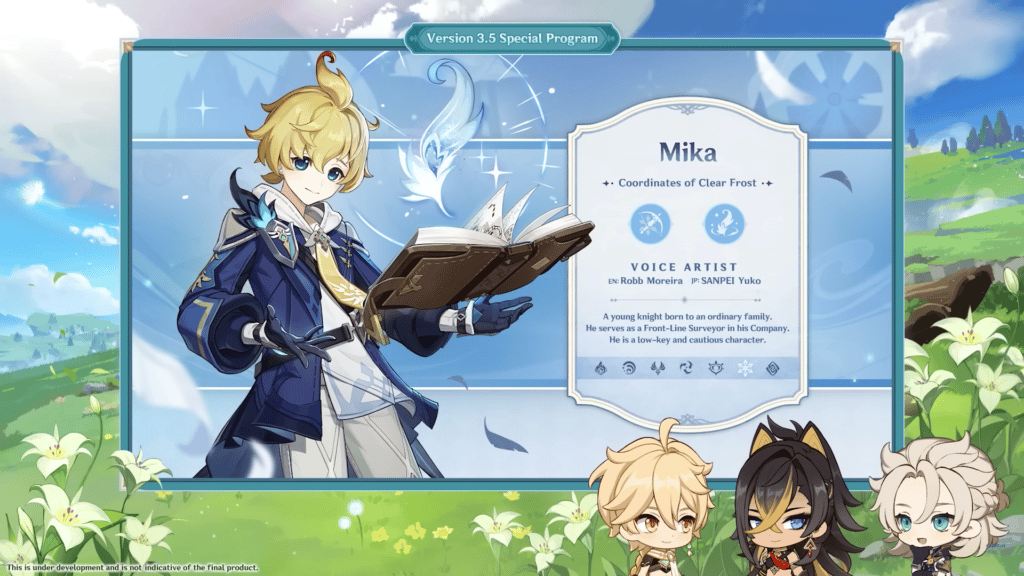 A Front-Line Surveyor for his company in the Knights of Favonius, Mika , was teased in a version 3.1 trailer video. We have been waiting for him for too long!
Here are the materials needed to build both of these characters so that you can start preparing before hand!
Dehya
Mika
->Light Guiding Tetrahedron
->Agnidus Agate
->Sand Grease Pupa
->Faded Red Satin/ Trimmed Red Silk/ Rich Red Brocade
->Puppet Strings
->Praxis Series

->Pseudo-Stamens
->Shivada Jade
->Wolfhook
->Recruit's Insignia/ Sergeant's Insignia/ Lieutenant's Insignia
->Mirror of Mushin
->Freedom Series

Items Needed To Upgrade Dehya and Mika!
Genshin Impact 3.5 Banners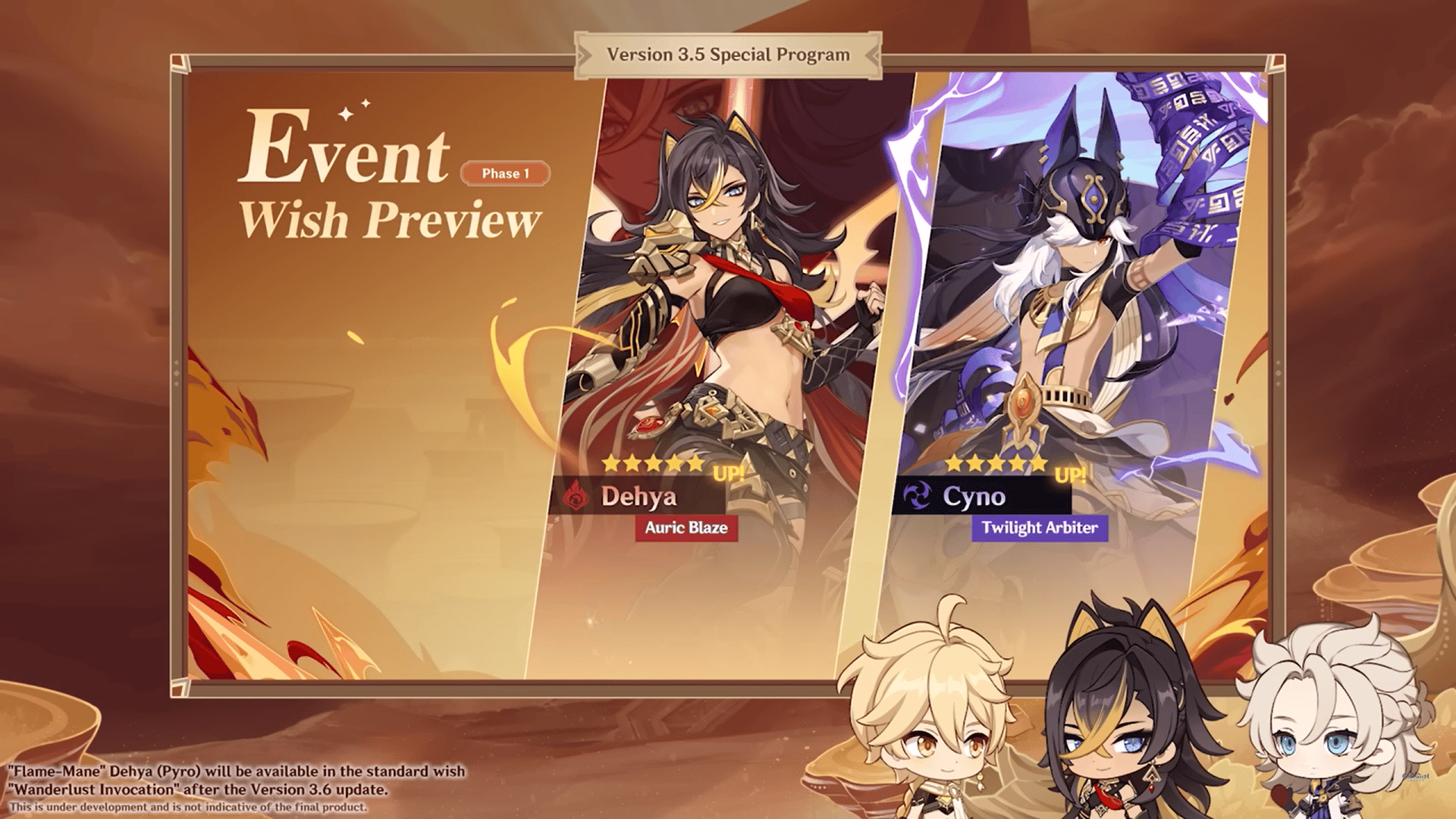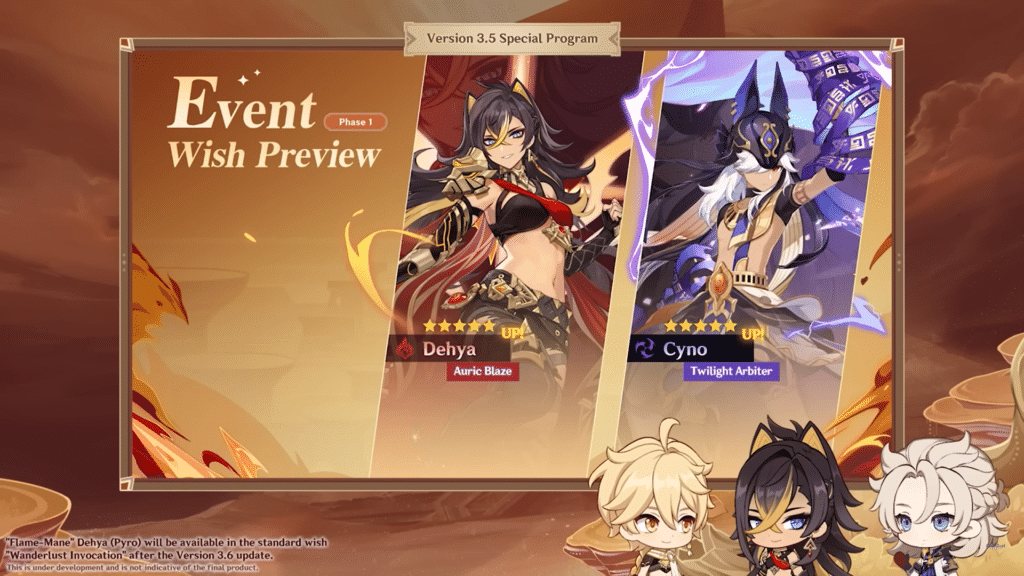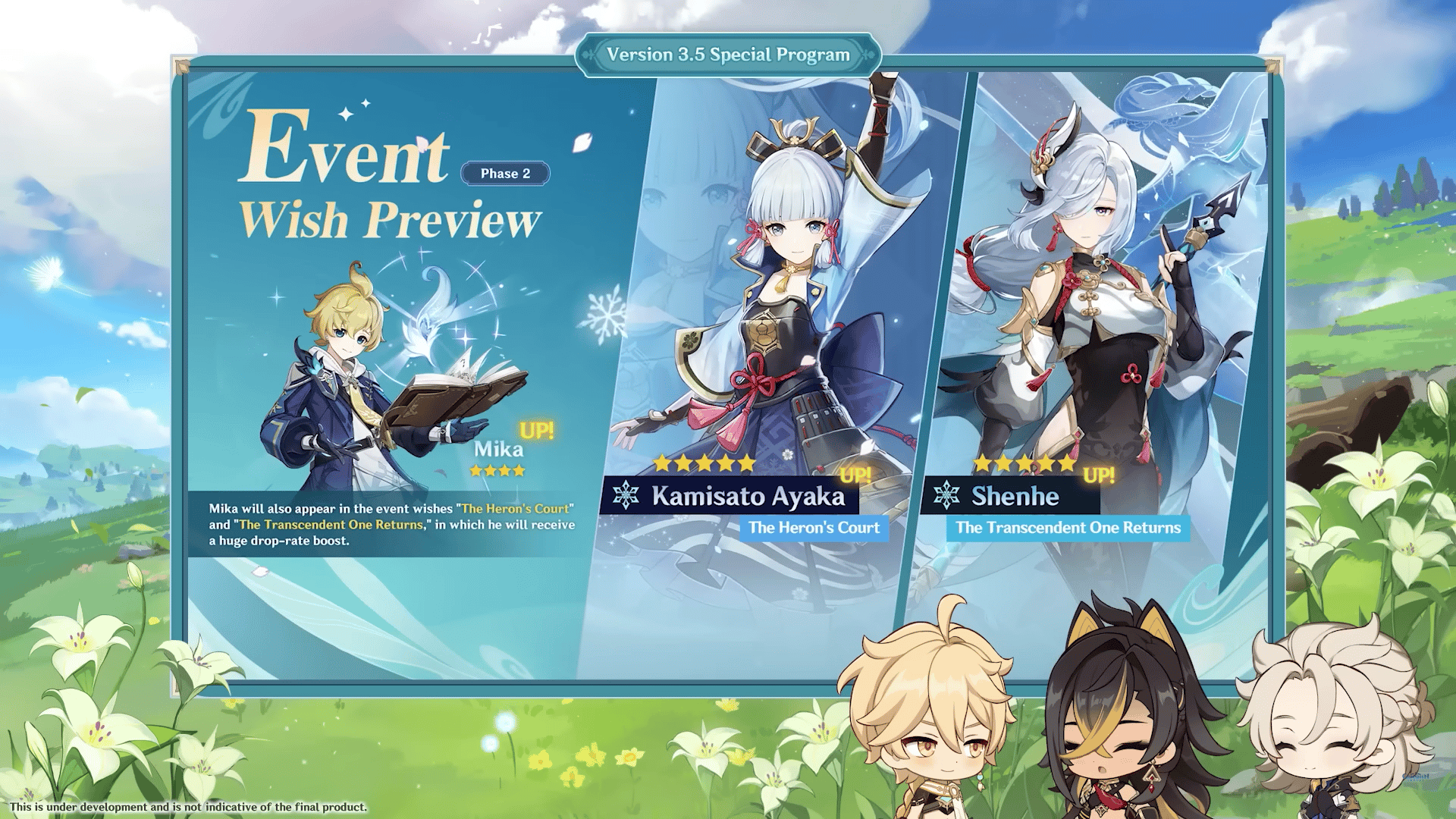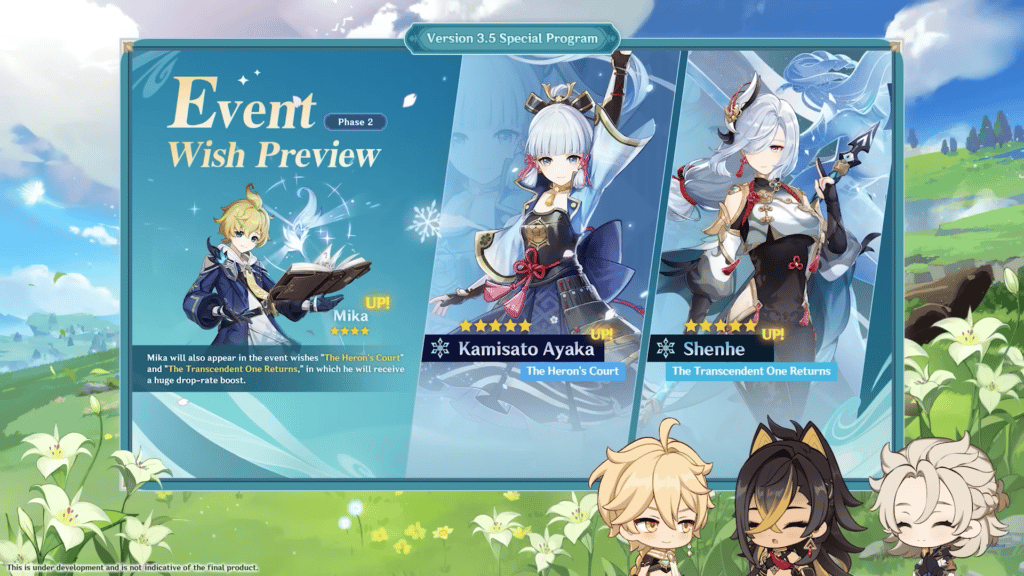 For version 3.5, Cyno, Shenhe, and Kamisato Ayaka will be making their return in their respective banners.
Newest 5-Star Weapons In Genshin Impact 3.5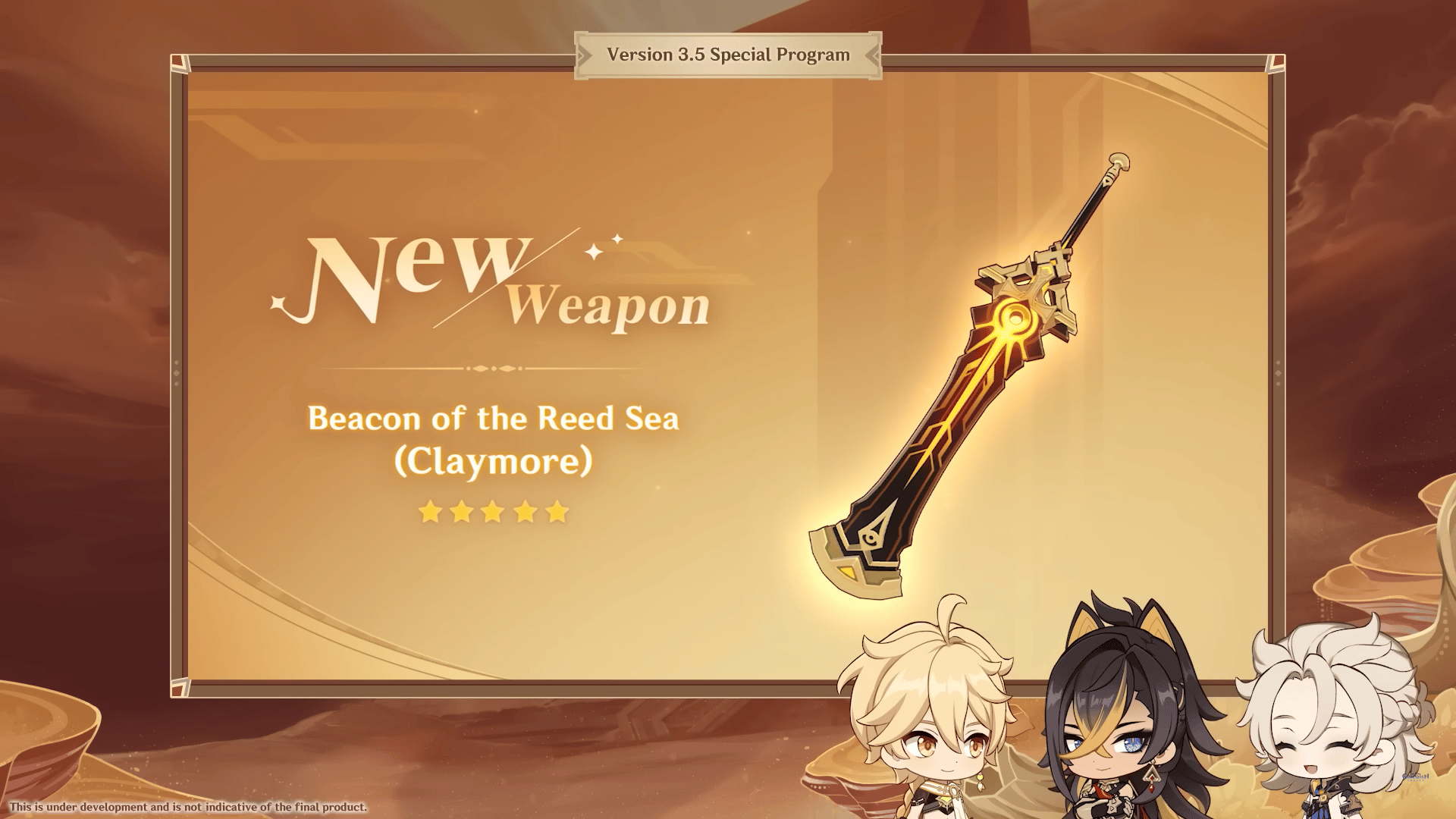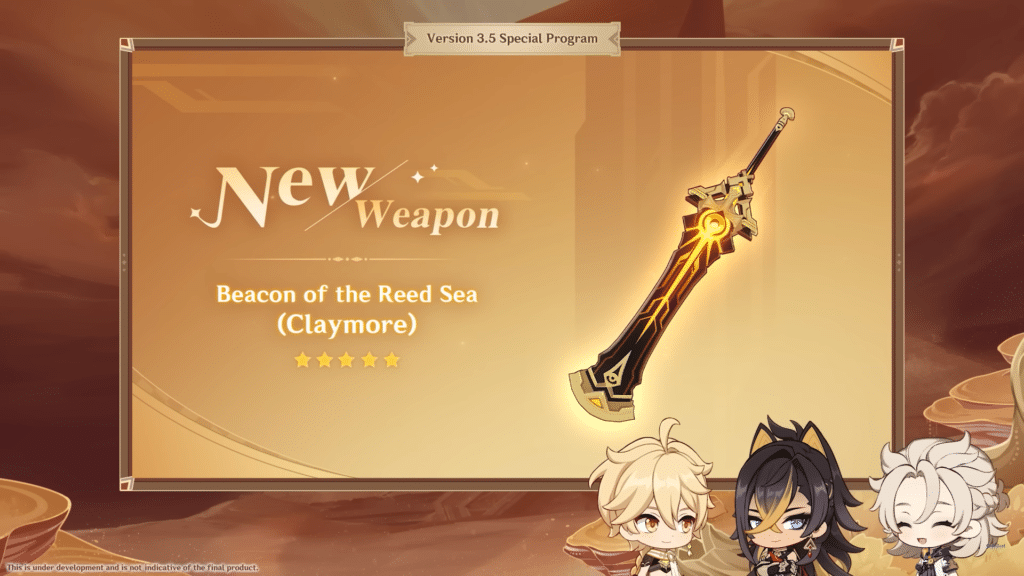 Beacon of the Reed Sea is the new 5-star claymore coming in Genshin version 3.5! It is Dehya's signature weapon.
What the weapon has to offer at max level and refinement rank 1:
Max ATK = 608
Bonus CRIT Rate 33.1%

After the character's Elemental Skill hits an opponent, their ATK will be increased by 20% for 8s. After the character takes DMG, their ATK will be increased by 20% for 8s. The 2 aforementioned effects can be triggered even when the character is not on the field. Additionally, when not protected by a shield, the character's Max HP will be increased by 32%.
New Events Coming In Genshin Impact 3.5
Windblume's Breath, Spices from the West: Northerly Search, Fungus Mechanicus, and Vibro-Crystal Verification are 4 new events in version 3.5! Apart from these four, awar-based events like Ley-Line Overflow will also return to the game!
Players can have a leisurely flight again while equipping a new glider, also speculated to arrive in Genshin 3.5.
Conclusion
And that's it, folks! Genshin Impact 3.4 is coming under wraps, and 3.5 is scheduled to take its place on 1st March. It's only a couple of months before Fontaine, the nation of Hydro, arrives. Bringing with it an awesome lineup of characters to try out! Are you excited about that? Let us know your thoughts in the comments!