With each passing year, the GTA community continues to band together in anticipation of a possible title announcement. However, Rockstar Games has kept everything under the hood for a long time, including the release date for GTA 6.
The world of GTA V has served the community well with explosions and insanity for the past 9 years. However, it is finally time for change. The GTA franchise is expected to head to an unprecedented new era with the advent of newer titles.
Earlier this year, Rockstar Games confirmed active development for the next entry in the Grand Theft Auto Series via a blog post. The game is expected to be released by the end of 2025 and will feature exciting new changes for the years to come. 
This article will talk about all the incoming updates and features for GTA 6. Therefore, buckle up your seatbelts as we dive headfirst into all the leaks and news concerning GTA 6.
What Is The Release Date For GTA 6?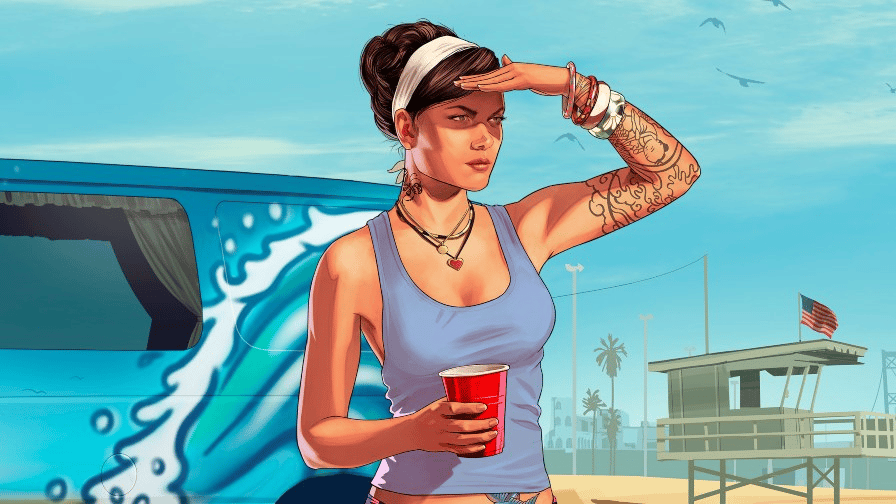 Rockstar Games have not yet confirmed an exact release date for this brand new title. However, taking the release date of previous titles into the light, we can get close to a viable date of release. With that said, here's what we expect:
| | | | |
| --- | --- | --- | --- |
| Game | Date of Announcement | Date of Release | Gap In-between(Months) |
| GTA 3 | 01/02/2001 | 22/10/2001 | 0 |
| GTA: Vice City | 01/05/2002 | 29/10/2002 | 12 |
| GTA: San Andreas | 01/03/2004 | 26/10/2004 | 24 |
| GTA IV | 10/05/2006 | 29/04/2008 | 42 |
| GTA: The Lost and Damned | 20/11/2008 | 17/02/2009 | 10 |
| GTA: The Ballad of Gay Tony | 26/05/2009 | 29/10/2009 | 8 |
| GTA V | 03/11/2011 | 17/09/2013 | 47 |
Looking at the following chart, a release date trend becomes evident. If we were to speculate, the earliest would probably be 2023, and the latest would be 2025.
As we can see, the following games are expected to be released in the following two years:
| | |
| --- | --- |
| Game | Release Date |
| The Quarry | June 10, 2022 |
| Marvel's Midnight Suns | 2023 |
| Kerbal Space Program 2 (Private Divison) | 2023 |
| NBA 2K23, PGA Tour 2K23, WWE 2K23 | 2023 |
| GTA Trilogy Mobile | 2023 |
| New Tales From Borderlands | 2023 |
While there seems to be no mention of many of the titles that are expected to be released by Take-Two, it is quite clear that GTA 6 has no mention as of yet. In essence, GTA 6 might be releasing much later than we're brought on to think originally.
Because, as of yet, the only bottleneck to a new GTA release is the huge financial incentive Take-Two has to keep updating GTA Online. Once that stops being a reason, we'll most likely be seeing an announcement of GTA 6 pretty quick.
Is GTA 6 Already Running In The Wild?
While most reviewers/playtesters who might be checking GTA 6 out as we speak have to keep their lips shut due to NDAs, it seems like renowned Twitch streamer, xQc, has a mind of his own.
In the clip above, the streamer candidly talks about how he was blown away by the amount of RP options present in the get-go. Surprisingly though, the clip – originally posted on Twitch, was removed a few hours after it was initially posted. However, the damage, so to speak has been done.
In terms of the release date for GTA 6, with the fact that it is already being play-tested and xQc explicitly stated, it has finished developing. This indicates that we might be looking at a trailer or a release date for the game earlier than we initially expected.
Grand Theft Auto 6 Leaked Options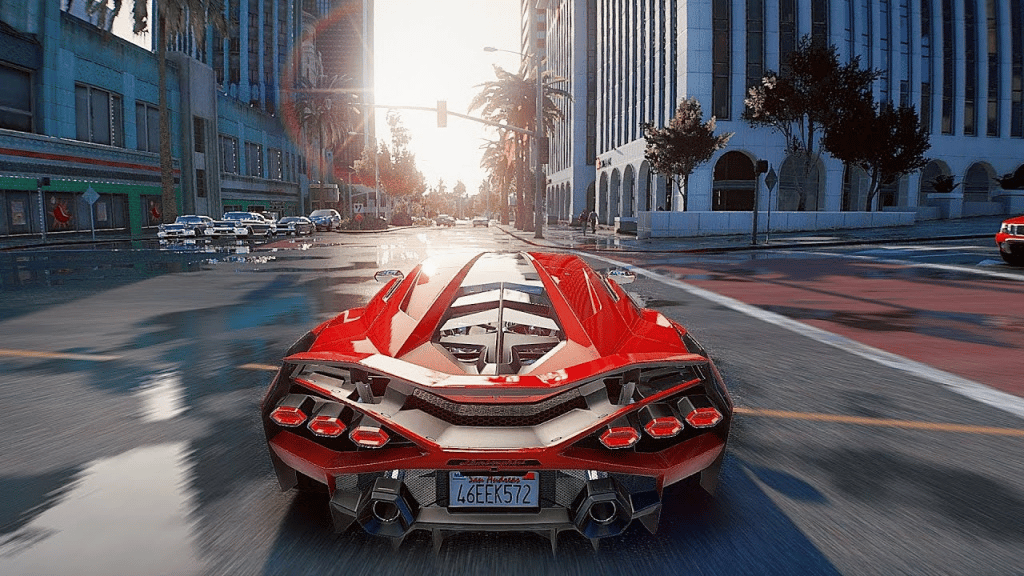 A recent rumor has indicated that the main premise of GTA 6 will be set in the outskirts of Vice City. Unlike its predecessors, the game is expected to take a modern-day approach.
In March 2021, a credible information broker, Tom Henderson, replied to a tweet from a user and said this:
This information has been further corroborated by Bloomberg's Jason Schreier.
UPDATE as of August 4, 2022:
According to a 4CHAN post last July 24, 2022, Rockstar will release Grand Theft Auto 6 on October 29, 2023. The anonymous leaker mentioned that they are already finalizing all the designs, fixing present bugs, and hiring a marketing team for the game.
This information aligns with one of the conversations with a person who allegedly leaked the game's release date one month prior to the 4CHAN post.
Expected Location
In an interview with Polygon, Rockstar's co-founder Dan Houser mentioned:
"At the moment, it feels like GTA's Dna is contemporary-ish, American-ish, English-speaking-ish, because that's what it has been… but that doesn't necessarily limit it to those. That's just what we've done so far." 
UPDATE as of August 5, 2022:
According to the 4CHAN leak. Grand Theft Auto 6 will be in multiple cities: Vice City, Liberty City, Carcer City, Cotton Mouth, and South America (Prologue). Multiple player-based decisions within the game will affect the Grand Theft Auto 6's ending. Remember that Rockstar has not released any information about the game's location. This comes from at least a somewhat reliable source.
Related: The Wolf Among Us 2 Set For Release in 2023
Possible Combat and Gameplay Leak
According to a mega leak by Reddit user u/GTA_VI_Leak, there are seemingly a lot of new features when it comes to the combat and gameplay of Grand Theft Auto 6. Here are some of them:
You can carry dead bodies and put them into trunks. Police might sometimes search your vehicle, and if they find a dead body, you'll immediately receive a wanted level.
The absence of cheats and players will have far less health than in previous iterations of the game. This decision leans toward Rockstar opting for a more "realistic" approach.
Complete rework of engine tuning similar to other top-tier racing games such as Gran Turismo or Forza Horizon.
You can now rappel down buildings, cliffs and out of a flying helicopter.
Increased crime rates during nighttime.
NPCs may notice you following them, and sometimes, they will call a police officer to report you or directly go to a police station.
Clothing can directly affect movement.
If the player falls off the edge of the building, there is a possibility that they will be able to hang on to the ledge and pull themselves up.
There are available electric and self-driving cars in Grand Theft Auto 6
If a police officer sees you overspeeding, they will grant you a one-star wanted level. If you decide to pull over, you'll receive a ticket.
That is just a glimpse of what's supposedly an entire document worth two years of leak information. Of course, take all of these with a grain of salt. We only included them here as no one has been able to completely debunk these leaks nor prove that they were true.
Story Leaks For Grand Theft Auto 6
There have been many spicy rumors about the possible storyline of the upcoming series. However, most of them are rather far-fetched or hard to believe. Therefore, we will include the most detailed leak we have.
Update as of August 5, 2022:
According to the mega leak, we will have three characters, two of which are men. This information coincides heavily with the latest leak on 4Chan in which we have one "Bonnie and Clyde" criminals, which are aptly named Ricardo and Rose. Rose is a Lieutenant in the Vice City Police Department and Casey (another playable character) kidnaps her.
As the story unfolds, Rose starts to develop a relationship with her wife's killer, Ricardo.
Now, this is a weird story setup. However, a very interesting one. We have two criminals, Casey and Ricardo, and lastly, Rose, who is a police officer. Although none of these are proven to be true as of the moment, it still gets you riled up for what Grand Theft Auto VI has in store for you. To further add to the list of leaks, the story mode is almost 75-80 hours long.
UPDATE as of August 4, 2022:
Based on the 4CHAN leak, Rockstar authorized Bloomberg to leak info regarding Grand Theft Auto 6. According to Jason Schreier of Bloomberg, people familiar with the game (most likely the developers) confirmed that there would be at least two playable characters since the story is inspired by two bank robbers, Bonnie and Clyde.
One of which would be a Latina, meaning, for the first time, we'll be able to have a female protagonist in the 3D world of Grand Theft Auto. This falls in line with our early leak suggesting that we have two characters who are gangsters.
Also, we should be expecting that the game's story will be more careful about specific issues such as racism, homosexuality, and such. Rockstar seems to be moving forward with a rebranded workplace, and this might mean a different tone for the game's overall narrative, especially with its characters.
Hopefully, this change in the Rockstar's overall office environment will not completely derail the franchise's signature humor with its sarcastic representation of America.
---
Many have been skeptical about GTA 6's release date ever since the release of GTA: The Trilogy. However, we might just be seeing a brand new direction for PC Gaming. Nothing is set in stone as of yet. Therefore, we will do our very best to keep you up to date!