Unless you've been living under a rock, you know that Halo Infinite isn't in the best shape right now. However, this might change soon, thanks to Halo Infinite's Forge finally getting released.
But what is it exactly, and what will it offer? Continue reading to find out.
What Is Halo Infinite Forge?
To keep everyone on the same page, I'm briefly explaining what Forge is for those who have just gotten into Halo. Simply put, it's a creation tool for Halo players to make brand new content. That can include new game modes, maps, equipment, and more.
It has been an essential feature of this game since its inception. And when we check out the features of this forge version, we can safely say – It's never been better!
7 Halo Infinite Forge Confirmed Features
So why am I so optimistic about Halo Infinite's Forge? Well, that's because of the fantastic features that it comes with. Here are just the seven best:
Powerful Scripting Language
That is the best feature of Infinite's Forge by far. To put it simply, it's a tool that lets you code new features in a visual manner. So if you're familiar with Unity's visual scripting language or Unreal Engine's Blueprint.
But what makes Forge's scripting language is how many things you can do with it. You're not limited to a couple of features! Instead, you can create Halo into a different game. More on that later.
Weather Effects

From what we've seen from Halo Infinite's Forge, you can currently only create new maps within existing ones. However, that doesn't mean the lighting and atmosphere must look the same.
That's because Halo Infinite Forge allows you to change the weather and the time of day. You could change the time of day, make the map foggier, or even go from sunny weather to rainy one.
Visual Effects


But the effects don't stop there. Additionally to giving you the option to control the weather and time, you can also add other visual effects to your game. Most of them are particle systems like smoke, fire, and more.
However, adding to that, you can also add sun rays, blinking lights, and much more.
Terrain Manipulation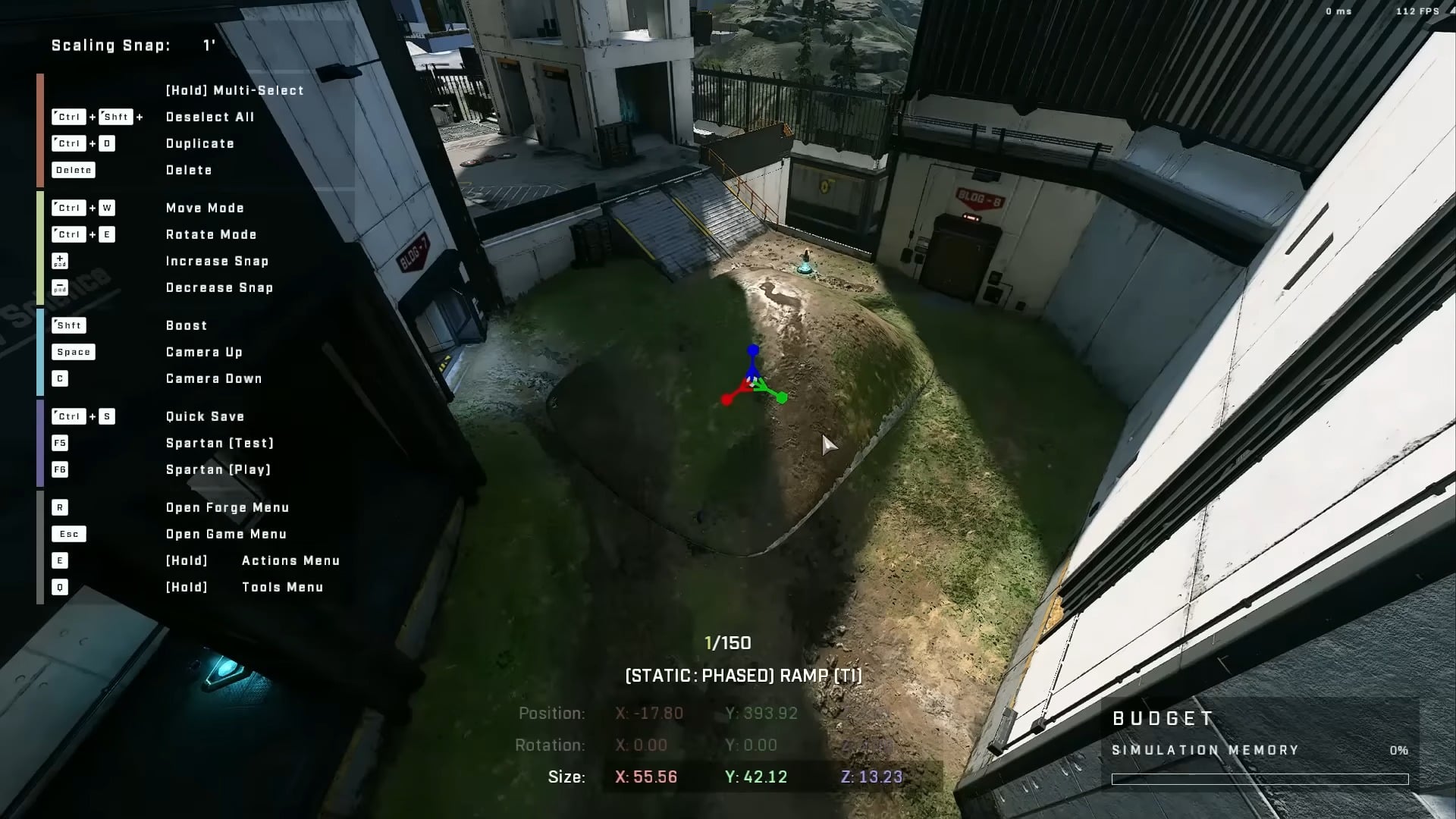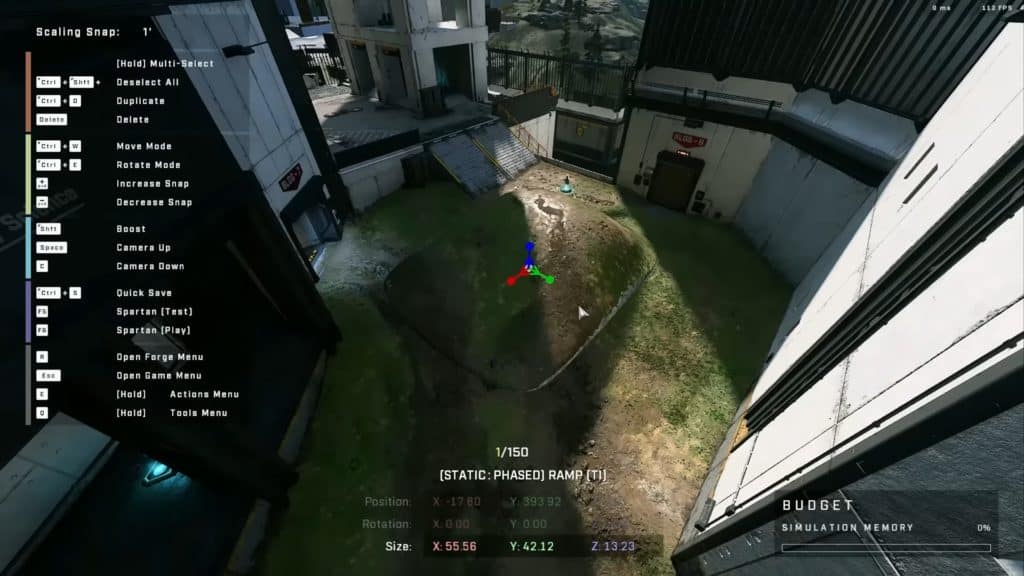 Apart from adding new objects to the world, you can also change how the terrain looks. For example, you could add new mountains and fields to your game world, which helps makes your map look way different from the original one.
Tons of Objects to Choose From
Halo Infinite Forge would be boring if all you could do were add some visual effects and change up the weather. Instead, in every other game, you can add new objects to your game to make the maps look unique.
However, Halo Infinite takes it to a whole new level! That's because you can modify them to your liking. For example, you can scale your objects, stretch them, and change their materials and colours. You could even change the colours of the vehicles.
File Share Overhaul
In Halo Infinite, the "Community" tab is where you can share your custom games with friends and other players. However, sometimes it doesn't work, and there isn't much to share.
However, that will all change once Halo Infinite Forge gets released! That's because the "Community" tab will have much more. Here are some changes coming:
New Tabs – Multiple new tabs are coming, making it easier for people to discover other players' creations. For example, in the recommended tab, you can see 343's favourite, in the popular tab, the most downloaded files, and more.
Contribution Tags – If you're building a new Forge creation with a friend, you can share the spotlight. That's because the new file share lets you tag a player who contributed to creating it.
Presets – To help boost each other's forge creations, people can now start uploading presets to the community tab. That way, others can implement some features to their maps without having to work on them, making it quicker to build new Forge Creations.
Then there will also be the most popular tab, which helps you find the most popular Forge creations.
Halo Infinite's weapons are pretty good! Each one feels unique and powerful in its own way. However, that doesn't mean you cannot have fun in Forge and change them. From the videos, we've seen players can create many variations of existing weapons.
For example, you could make BR75 rifle shoot rockets instead of the usual bullets. The choice is yours!
When Will Halo Infinite Forge Release?
While there is no confirmed Halo Infinite Forge release date, there are some estimations of when it could come out.
The earliest you could get your hands on Halo Infinite Forge is during September 2022. That is when 343 aims to release the beta version of it. However, the full version will likely be released during Season 3, on November 8th.
However, we might be getting some new information next week! According to 343's community manager Brian Jarrard has confirmed that we're getting an updated roadmap of the upcoming content next week.
So make sure to check Halo Waypoint next week, or wait until I update this blog post!
Related: Halo Infinite Season 3: Release Date, All We Know
6 Creations Made With Halo Infinite Forge
While Halo Infinite Forge isn't out yet, there are already many creations made by the community! Thanks to dataminers such as Surasia, people were able to access the pre-beta version of Halo Infinite Forge when the test flight of Halo Infinite's Co-Op Campaign was active. And that has led them to start creating various creations.
And they are pretty impressive! Here are just six of them:
That just shows the power of the Halo Infinite Forge Scripting. Halo doesn't have anything to do with farming, as it's an FPS game. However, thanks to Forge, you can plant and grow plants.
It goes to show that you can do anything, and that's just the beginning.
Portal is a puzzle series that is loved by many! And shortly, you can start playing it again, but this time on infinite. From the video, you can see that the creator was able to spawn both portals and move a crate through the portals.
You don't need much to change the maps up. In this video, you can see how Infinite Forges was able to change one of the maps, "Bazaar", into something entirely different from the original one.
And as you can see, the creator did a fantastic job as it looks like a 343 developer did it.
Warlock is a beloved map first seen in Halo: Combat Evolved. And while Halo Infinite doesn't have one, Warlock will now be finally coming back, thanks to the power of Halo Infinite Forge. And that's not the only classic map remake.
While it might not really be a map to play on, The Endor Scene shows how much creative power the community has with the Forge! And when looking at the video, you can see how accurately they replicated it.
You could've thought this was a new Star Wars FPS for a second!
Seeing all these features, you might think that the Forge maps will be extremely laggy. Well, this Forge creator shows that there's nothing to worry about! In this 9-minute video, he has put the Forge to its limit by adding thousands of objects and effects.
So how much FPS did he lose? Well, he didn't go below 40 frames! Now, to be fair, his PC was a high-end one, but it shows how well Forge is optimized.
And all of that is just the beginning! There's much more that has been already done, such as race maps, jump maps, call of duty zombie mechanics, and so much more!
Conclusion
So as you can see, we don't have to wait too long to play with Forge. If everything goes to plan, we can get our first taste next month, and that might just be the first step to Halo Infinite's revival!
So what creations are you going to make with Halo Infinite Forge? Let me know! For instance, I have an idea of how to change the High Power map!