Halo Infinite Winter Update has been mostly a well-taken update. It added many necessary features that have been missing since launch. These include Match XP, Forge, and Campaign Co-Op. Furthermore, we got two new maps and a file share overhaul.
And while those have been great updates, you might be eager to know when new content will be coming out. So in this blog post, we'll tell you everything we know about Halo Infinite Season 3. So if that sounds interesting, then keep on reading.
Halo Infinite Season 3 Release Date
The wait is finally over. 343 has heard the sighs of all the Halo fans and decided it was finally time to give everyone the final date for Halo Infinite Season 3 which they are calling "Echoes Within". It will release on March 7, 2023. Hold on tight, because there is a lot to unpack.
Halo Infinite Season 3 All Changes
While the actual update isn't going to release until Spring but thanks to 343's Holiday Community Livestream we have gotten the gist of everything we can expect from season 3 of Halo Infinite.
3 New Maps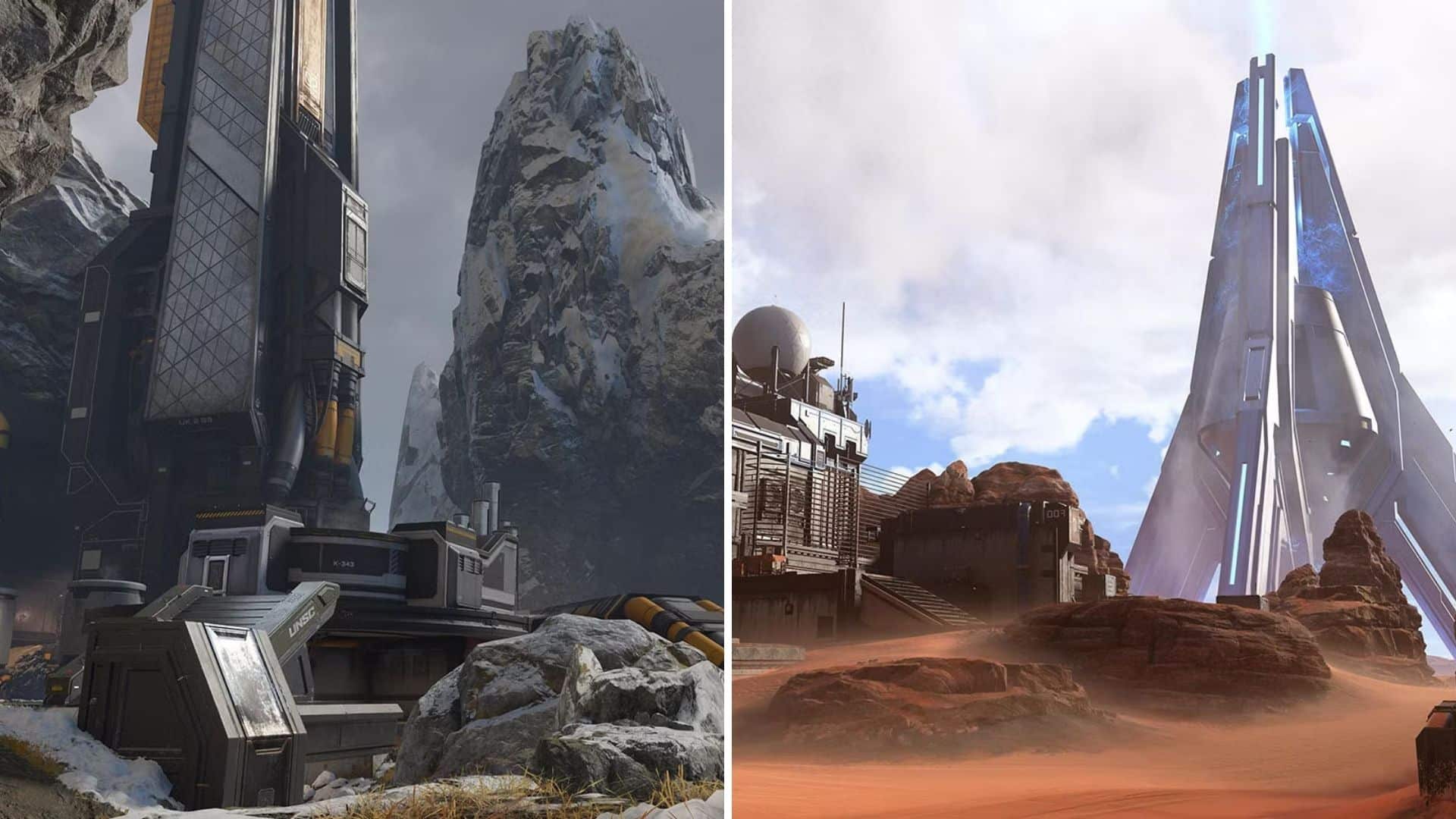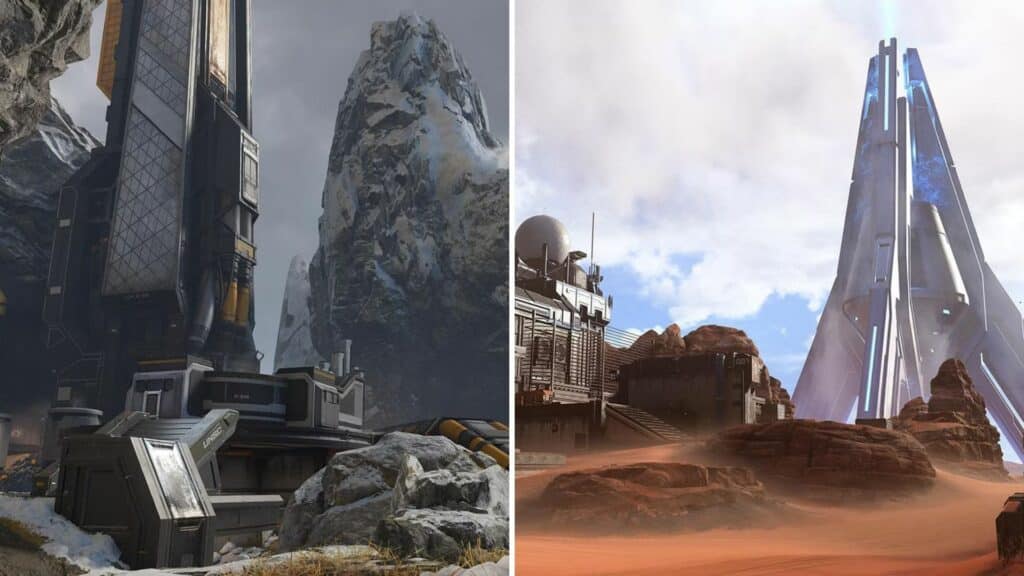 From the September Update Livestream, we learned about the two new maps that are coming out. While they didn't reveal their names, they did give some information on how they look and play:
Oasis (BTB Map) – The next BTB map is going to be the biggest 343 has ever created. It will be set in a UNSC research site on a desert cliff. The idea is made with vehicles in mind, meaning that vehicles will be the front and center. However, infantry will have some routes to not always get killed by them.
Cliffhanger (Arena Map) – The next arena map is an ONI black site that is built into an ice-bound mountaintop, making it the first official snow map. In terms of gameplay, the map is asymmetrical, so you need to know the map well to win.
Plaza Remake – Halo Infinite will feature a remake of the famous Plaza map from Halo 5: Guardian. The final name of the map is yet to be disclosed. The map is said to be great for free-for-all and other team modes as well. This is all the information we currently have on this on.
Bandit Rifle
Credit: DeltaIndex
Halo Infinite is finally getting a new weapon after its launch. And this time, it's a weapon that makes a return from Halo: Reach, the bandit rifle. 343 has mentioned that the DMR will still feel like the weapon from Reach, but it's designed to also work well in close quarters.
So, for this reason, they've taken the scope off.
Shroud Screen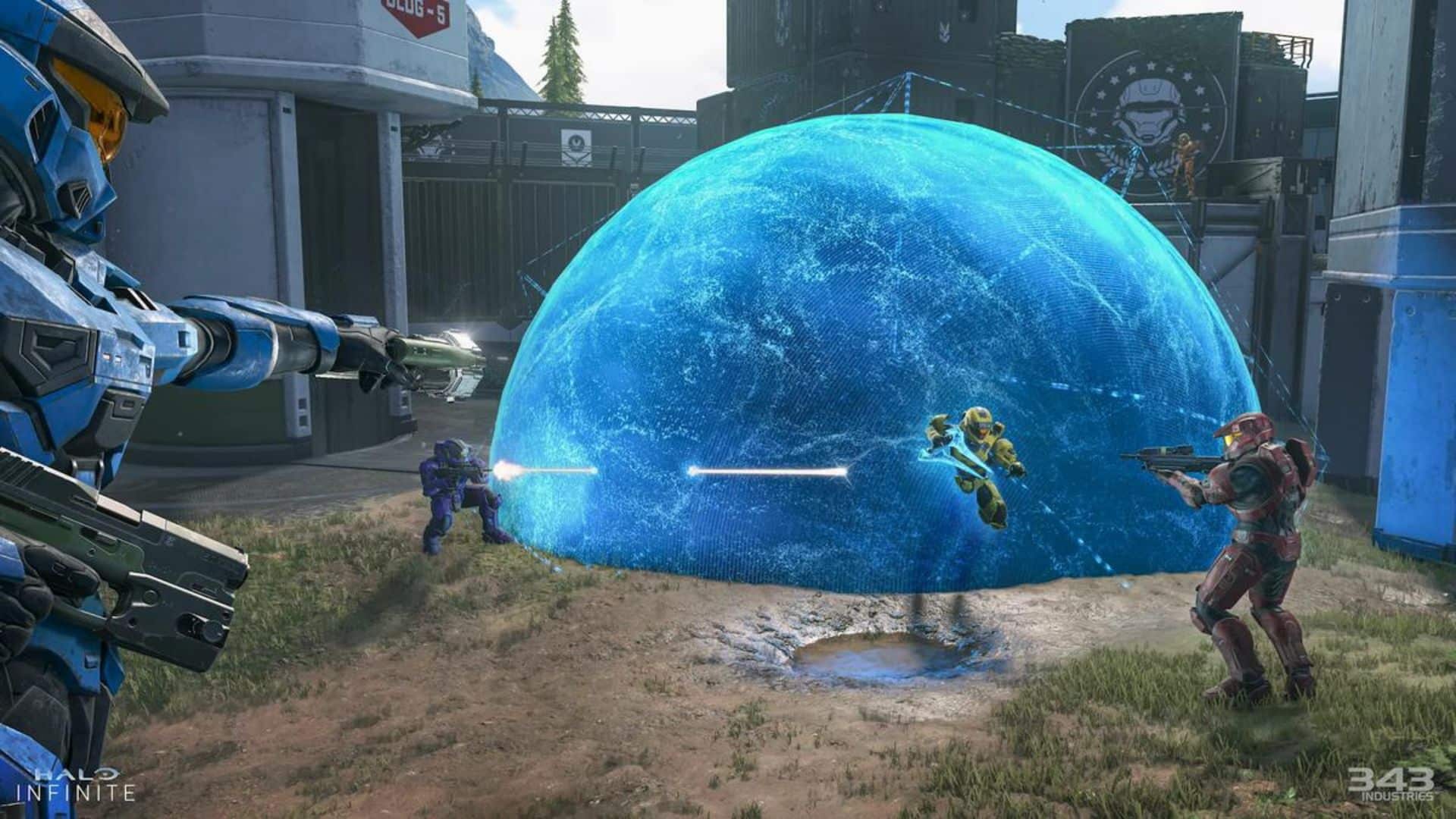 Not only are we getting our first post-launch weapon, but we'll also be getting our first new piece of equipment. It's called the Shroud Screen. It basically acts as a smoke grenade. However, instead of fogging up an area, it will create a dome around an area that you cannot see through inside or outside the dome.
These two will surely spice things up on the battlefield and create new amazing clips.
2 New Game Modes
Apart from new maps and sandbox items, we will also be getting new game modes. For now, there have only been two confirmed, which are VIP Mogul and Escalation, two fan-favorite modes from older games.
For those who don't know how they play, here's a brief description:
VIP – In VIP, one team has a VIP who needs to stay alive. So one team needs to defend the VIP, and the other needs to kill them. Once the VIP has been killed, the other team will have the VIP, and so on.
Escalation – Think of this as Gun Game, but in Halo. Every time a person gets a kill, they get a point and a brand-new weapon. Once the maximum point is reached, the team wins.
New 100-Tier Battle Pass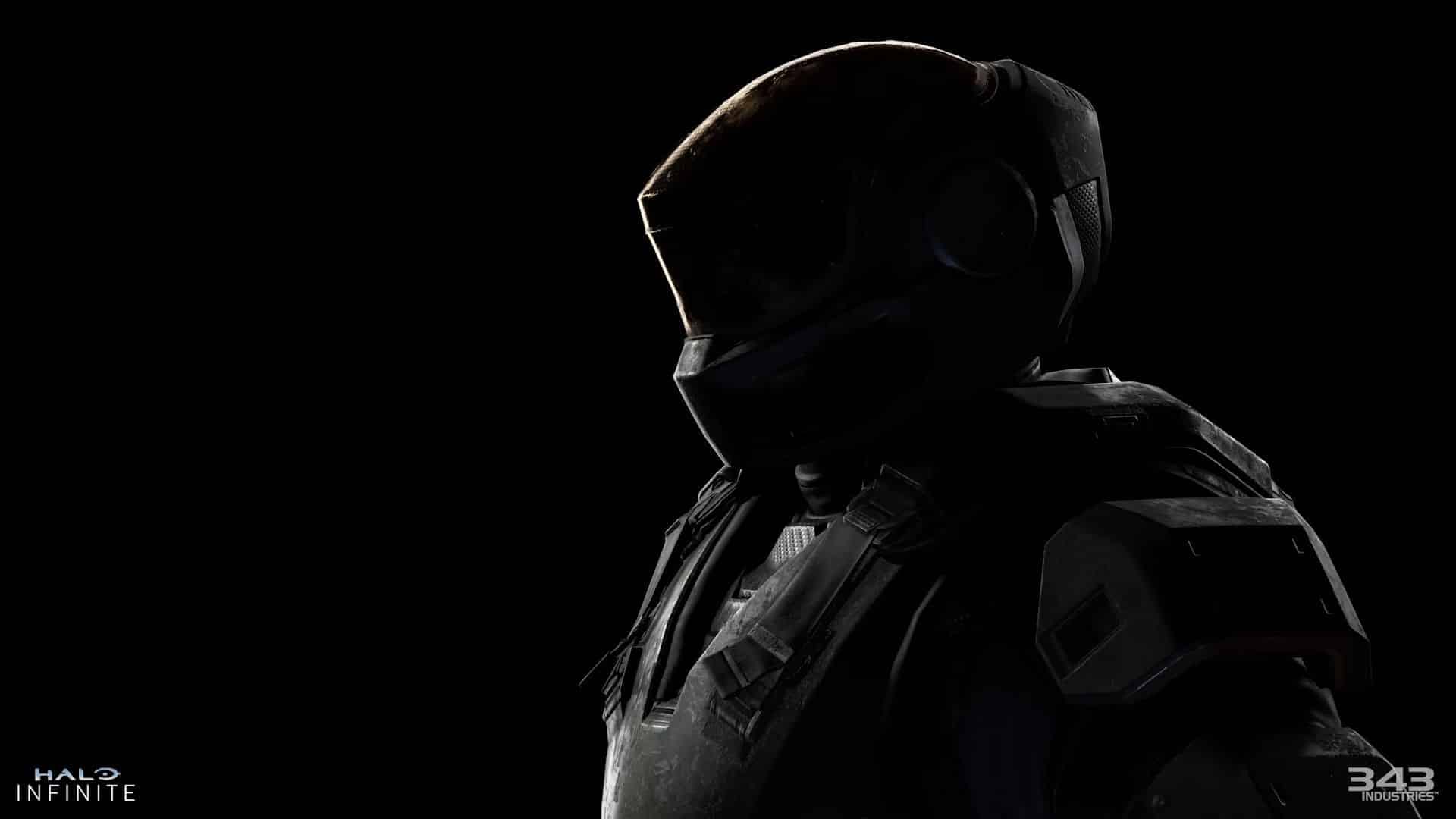 Furthermore, it's confirmed that we'll be getting a new 100-tier battle pass. There isn't much information about it except a couple of things:
For starters, it's going to have both free and paid core.
Secondly, we'll be getting a brand new armor core named SPI,
And lastly, this teaser image is teasing one of the new helmets.
Two New Armors
Two new armors are making an entry in season 3 of Halo Infinite. They are as follows:
Mirage IIC
Chimera Fracture
Updates to the Halo Infinite Forge Beta
While the current Forge has already created some stunning maps, it isn't complete yet! There are still many bugs and features still missing. And when looking at the roadmap, we can see that some new updates are coming, but officially nothing has been confirmed.
But we can get a glimpse of what could be coming if we look at the rumors.
According to the most notable leaker, Surasia, we should be getting some new canvases. He has specifically mentioned that Glacier would be coming, which most likely will be a snow canvas, making it simpler for forgers to make beautiful snow maps.
Apart from that, we could also get a new object palette. For those, who haven't yet checked out forge, currently, we have only Forerunner and UNSC object palettes. However, in the Forge Beta FAQ, 343 has confirmed they are working on new ones.
As of right now, they are working on adding some more Forerunner objects, but then they'll turn their attention to Banished. So hopefully, we'll be getting the Banished Palette the next season.
Related: Halo Infinite Forge: Release Date, and All We Know
Multiplayer Narrative Continued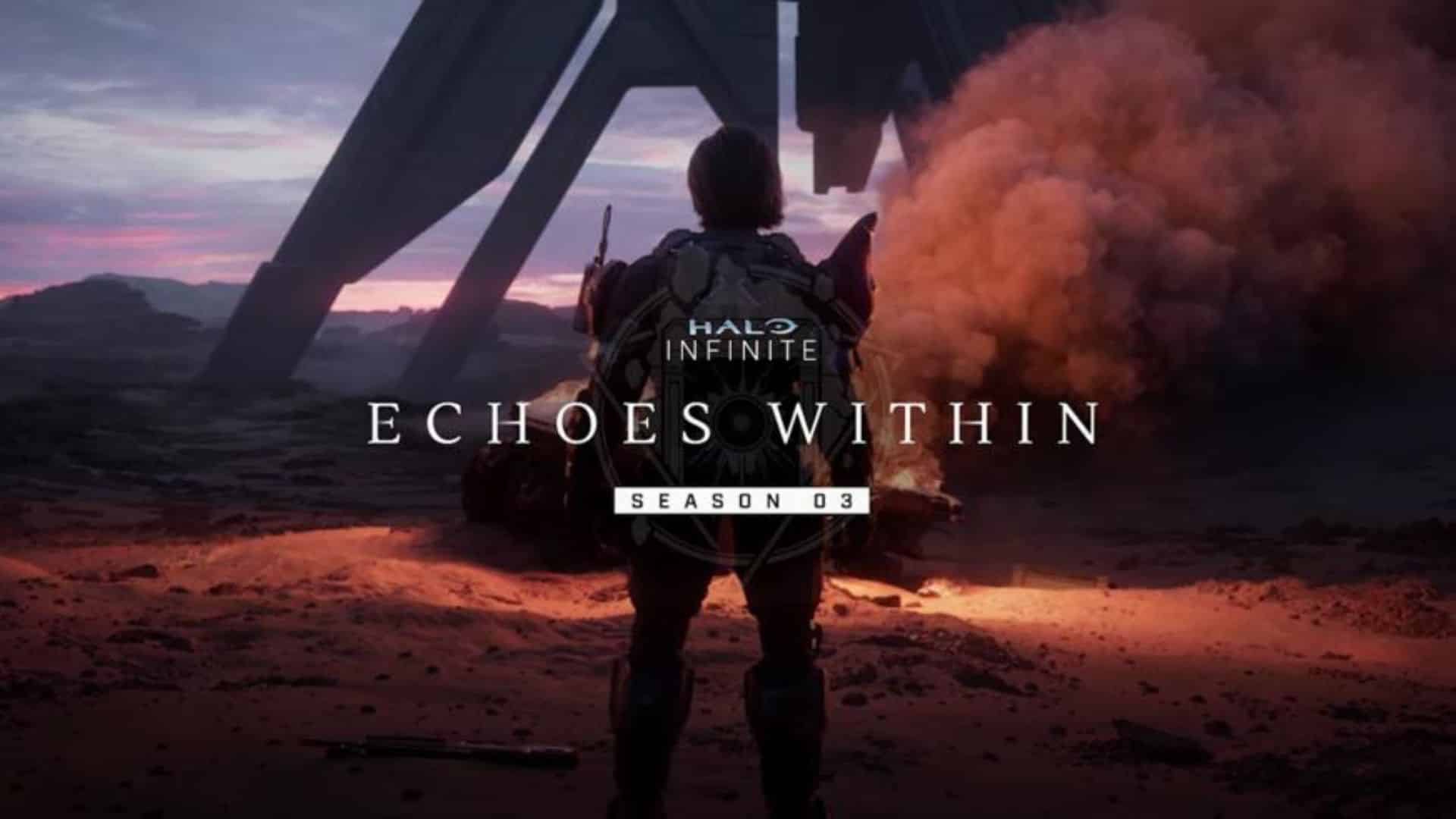 Season 3 will pick up on the multiplayer narrative started by Season 2. We'll be hearing more about the Iratus AI and the lone wolf spartans. Nothing else really has been revealed except the fact that it's going to bring more context to the content.
Ray Tracing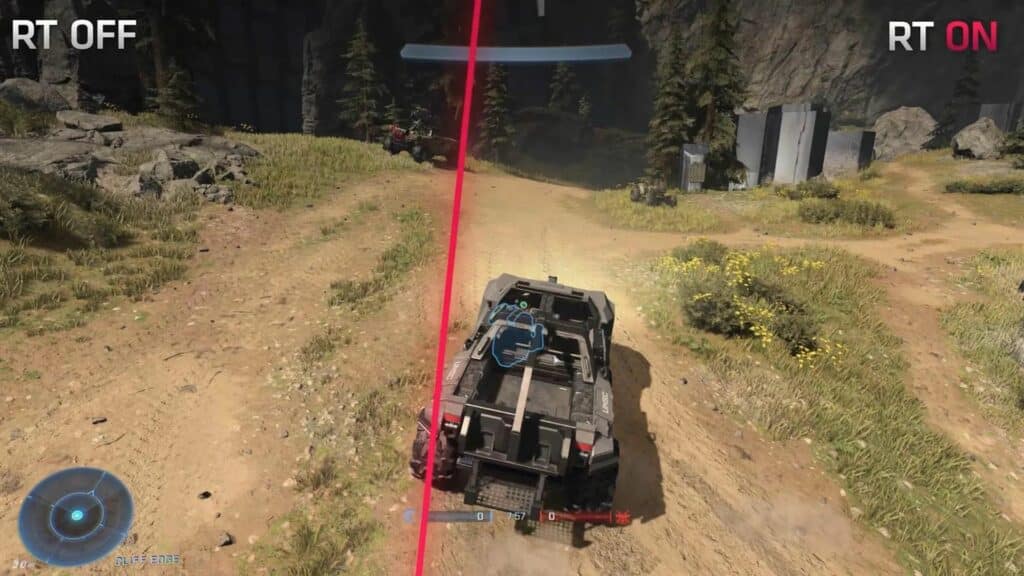 During AMD's showcase, we got the confirmation that Halo Infinite will be getting Ray Tracing when Season 3 launches. However, don't get your hopes up too much, as it seems to not do a lot. From the little footage we've seen, it seems that the only major difference is ray-traced shadows.
So while it's subtle, it's still good.
Additional Changes
Aside from all the above-mentioned major changes that are coming to Echoes Within, there are a few other under-the-radar changes that we will get to see and they are:
Custom Game Browser Changes
In-Game Reporting
When Will Halo Infinite Season 4 be Released?
According to official announcements, Halo Infinite Season 3, Echoes Within, will run until June 27, 2022. So according to that statement, we will get Halo Infinite Season 4 right after that. Every new season for Halo Infinite releases a day after the last one ends with the exception of Season 3. Following the same theory, Halo Infinite Season 4 will come out on June 28, 2022.
Halo Infinite Winter Update
343 is releasing a free update before Echoes Within and they are calling it Winter Update. This update is supposed to serve as an intermediate before the arrival of season 3. You can call it season 2.1 or whatever you want but it packs a decent amount of content to keep up busy before the next season is launched. The update will roll out on November 8, 2022.
You will get to see the following changes in the Winter Update for Halo Infinite:
Campaign Network Co-op: You will now be able to play Halo Infinite's campaign with up to 3 of your friends. The best part is that no matter what platform you are playing on, PC or Xbox, your progress will not be lost and you will be able to bring that along with you. This includes your collectibles, campaign completion, and Spartan Cores. Now you are your friends will progress together in Halo-verse.
Forge Beta: Halo's infamous Forge mode has now been made a permanent part of Halo Infinite and we couldn't be more excited. The ability to put together your own maps and share them with your friends carries a charm of its own. Forge mode is in beta but it still runs well enough. It comes with 6 canvas maps, a new scripting engine, enhanced lighting, better file sharing, and much more.
30-Tier Battlepass: To make sure the grind never stops while we wait for season 3, Halo Infinite has added a 30-tier battlepass for us to grind in the meantime. This battlepass has tons of returning items from the older Halo: Reach.
Player Progression: It has finally been added to Halo Infinite and we will get to see it in all of its glory. Players will now gain or lose XP based on their performance in the match. Though you will get a boost by completing challenges, your performance will be the deciding factor for your placement/rank/progression. The number of challenges required to unlock the Ultimate Challange has also been dropped from 20 to 10.
More Updates: Lastly we will see two new maps in action; Argyle and Detachment. Other than that, there will be other quality-of-life improvements and enhancements. You can read about them in detail here.
Conclusion
So from all the information we have about Season 3, we can see that 343 hasn't given up hope on Halo Infinite, and neither should you. Everything we know about the upcoming season sounds excellent and makes me hyped about what's to come next.
However, at the same time, we all should keep our expectations realistic, as it's 343 we're talking about. They have delayed multiple features, such as Forge and Co-Op, multiple times. That helps you not to get too disappointed!