Unless you've been living under a rock, you know that Halo Infinite hasn't lived up to the expectations of players. With six-month seasons, a lousy progression system, and content draught, it's understandable why so few still play.
However, that might soon be in the past, as recent news and leaks show that 343 hasn't given up! So in this blog post, I'll share all the information we know about, such as Halo Infinite Season 3 release date, battle pass contents, and much more.
If that sounds interesting, then keep on reading.
Halo Infinite Season 3 Release Date
The good news is that we don't need to wait too long for Season 3! We're more than halfway done with Halo Infinite's Season 2: Lone Wolves. And once it ends, we'll get to play Season 3!
So when does it release? Well, the Halo Infinite Season 3 release date is November 3.
Halo Infinite Season 3 Confirmed Features
When it comes to official news about Season 3, there isn't much we know about. That's because 343 industries have been relatively tight-lipped about what they are working on. But there are a couple of things we know:
Halo Infinite Forge

While the first beta versions of Forge should be coming out in the next month, the full version will likely be released either at launch or during Season 3. And from what we've heard about it, Forge seems to be extremely powerful.
So, if you want to learn more about Halo Infinite Forge, check out our article!
Halo Infinite Forge Maps
Additionally to the tool release, some of the people have already gotten access to the unreleased version of Forge and started with their projects. That means tons of new maps and content will come out once the Forge is available for everybody to use.
Further Cross-Core Customization
With the August Drop Pod update, we're finally starting to see our customization options increasing! With it, all visors are now usable on all cores, expanding our customization options to make a spartan unique to ourselves.
So it's not a stretch to say that in Season 3, we should see more cross-core customization come available.
So as you can see, there isn't much that has been confirmed yet. But worry not, as the community manager Brian Jarrard has confirmed that next week, we'll get more information about the content coming in the following months.
However, I wouldn't put too much faith in getting tons of new information about season 3, as I believe this article is more about the release dates of Halo Infinite Forge beta and the Co-Op Campaign.
But despite that, we might get a glimpse of what Season 3 will offer.
7 Halo Infinite Season 3 Leaked Features
However, when it comes to leaks, they have much more to tell us than 343! And when you check them out, you can't do anything than just be excited about the future of this game. Here are seven of them:
Halo Infinite is finally getting a new weapon after its launch. And this time, it's a weapon that makes a return from Halo: Reach, the bandit rifle. This rifle was first seen when people checked the Season 2 cinematic area.
And in there, they found this weapon. But just a couple of days ago, we got more info about it. That includes gameplay and how much damage it takes, which can see above.
But that's not all! This weapon has something unique; you can add attachments in-game. That includes scopes such as 3x scope. That type of gameplay will likely be playable in the rumored battle royale game mode, which we'll discuss later.
Four New Maps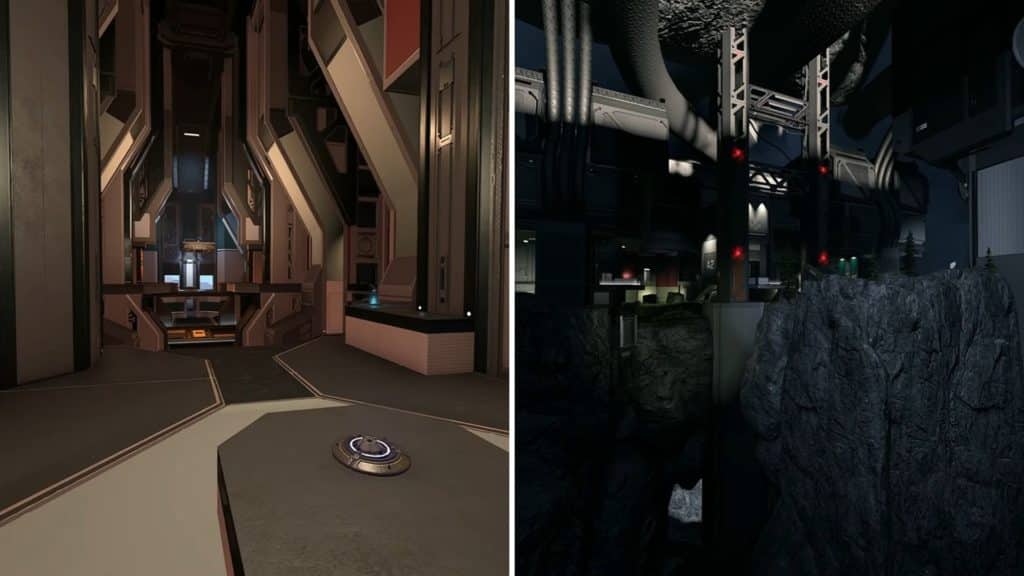 Thanks to data miners, we know what maps are coming out to Halo Infinite on Season 3. And from what we understand, they are looking to double the map amount.
According to Surasia, we should get four new maps: two arena maps and two BTB maps. He has also leaked videos about the two arena maps, which you can see here:
Solitude – This arena map looks like a map that we would see in a Halo Reach. It's similar to the Halo infinite's map "Live Fire," but with a bit more open feel to it. You can check out the video here.
Cataract – Cataract is a map that seems to be a forerunner themed, it looks similar to the "Midship" in Halo 2! You can check out the video here.
Regarding the BTB maps, we don't have much information about them after their names: Engine (rumored to be the Avalanche map remake) and Exiled (Could be a remake of Halo 4 map, Exile). So take them releasing with a grain of salt.
Two New Equipments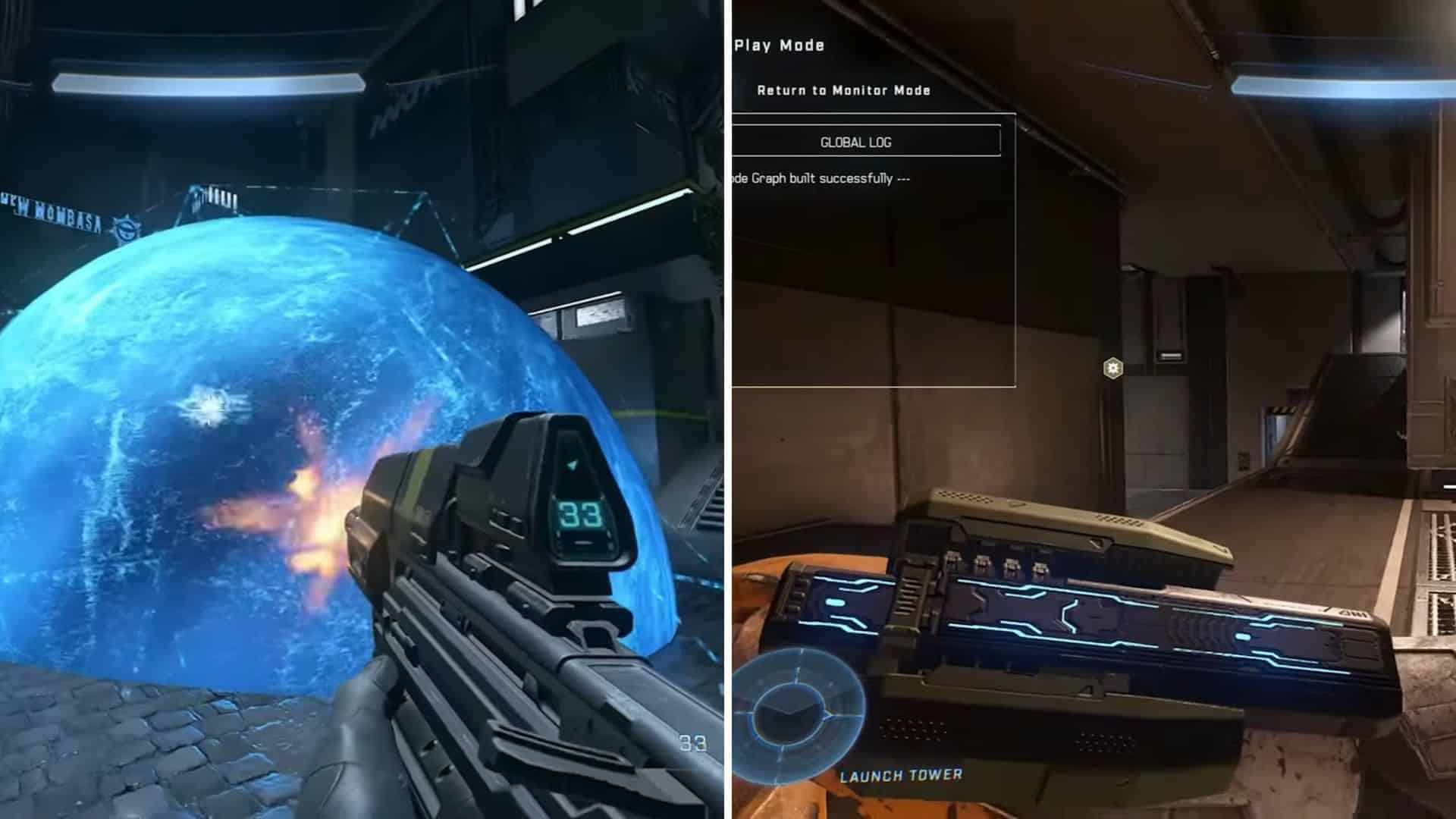 Not only are we getting our first post-launch weapon, but we'll also be getting our first two new pieces of equipment. These include:
Translocator – A power item that lets you teleport between two places.
Shroud Screen – An item that acts as a smoke grenade. However, instead of fogging up an area, it will create a dome around an area that you cannot see through inside or outside the dome.
These two will surely spice things up on the battlefield and create new amazing clips.
Rumoured Battle Pass Content
All of that sounds great, but it doesn't end there! According to some leakers, we also know some of the battle pass content coming out in Halo Infinite Season 3. And if you're a fan of Halo: Reach, then you'll be happy.
In one of the event battle passes, you can unlock some of the armors that weren't released with Season 1: Heroes of Reach. And that includes the military police armor.
File Sharing Overhaul & Custom Server Browser
While Forge seems impressive, we must be honest with one thing. If this will release without a proper overhaul to file sharing, then this won't change much with Halo Infinite.
But fortunately, we don't need to worry about it, as data miners have found out that 343 is working on overhauling the file-sharing experience! And what a great job they're doing. Here's a brief list of changes:
New Tabs – New Tabs let you quickly discover new files. That includes files 343 recommends and the most popular ones.
Contribution Tags – If you're making a Forge project with another player, then you won't have to fight about who gets the credit, as you can add other players as contributors to your files.
Custom Thumbnail Images – Instead of having the same old standard picture on your file, you can create your own thumbnail and make it more distinctive.
Additionally to the new maps, weapons, and equipment, we'll likely get multiple new game modes as well. And from the leakers, there's a reason to be excited!
The flagship mode will probably be Project Tatanka, better known as the battle royale mode. Nothing is known about it other than the game's files and mentions.
However, that's not all that is coming out! Additionally to the Battle Royale; we should also be looking at our very first PVE experience named Extraction. But instead of fighting bot spartans again, we'll be battling against the Banished.
Additionally to those two, there are other files about other fan-favorite game modes making a comeback, such as Infected, VIP Mogul, and others, but I wouldn't expect them to come out in Season 3.
A New Vehicle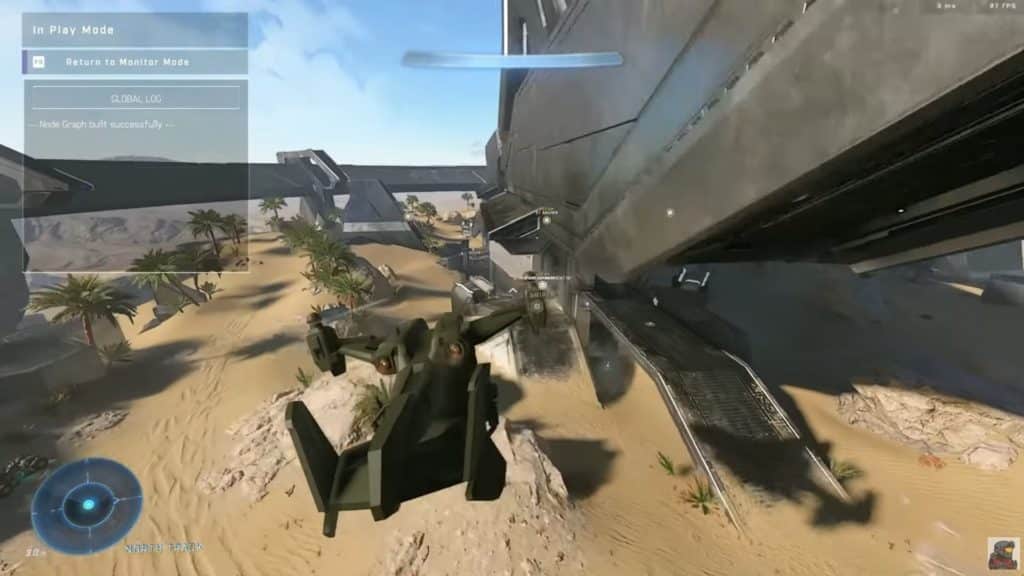 While this feature will likely come out in Season 4, I couldn't finish this article without mentioning it. And that's that we're going to get a brand new vehicle that makes a comeback from Halo: Reach.
And that vehicle is the Air Troop Transport named: "Falcon." Five spartans can get into it:
One pilot.
Two mounted gunners (machine gun and grenade launcher).
Two passengers who can shoot with their guns.
Conclusion
So as you can see from the leaks, 343 hasn't given up hope on Halo Infinite, and neither should you. Everything we know about the upcoming season sounds excellent and makes me hyped about what's to come next.
However, at the same time, we all should keep our expectations realistic, as it's 343 we're talking about. They have already delayed multiple features such as Forge and Co-Op. That helps you not to get too disappointed!