As we move from one generation to another, the Horizon franchise reigned supreme at being one of the special PlayStation exclusive releases among the other releases in the past decade. With two critically acclaimed titles already established, Horizon: Zero Dawn and Horizon: Forbidden West, Guerrilla Games set a high standard for its future projects.
Before the release of Horizon: Forbidden West, Jan-Bart van Beek, Studio Director of Guerrilla Games, felt comfortable announcing a new VR game from the Horizon franchise. Without much detail shared, the studio made the official name, Horizon: Call of the Mountain, known to the fans.
However, it wasn't long before us to get an update on the series, as in June of 2022, we got an announcement trailer with a PlayStation blog post with some much-needed exposition about the story and its protagonist. Although the gameplay looked fantastic, and the story looked promising, we were still left in the dark about many aspects.
Horizon: Call of the Mountain Release Date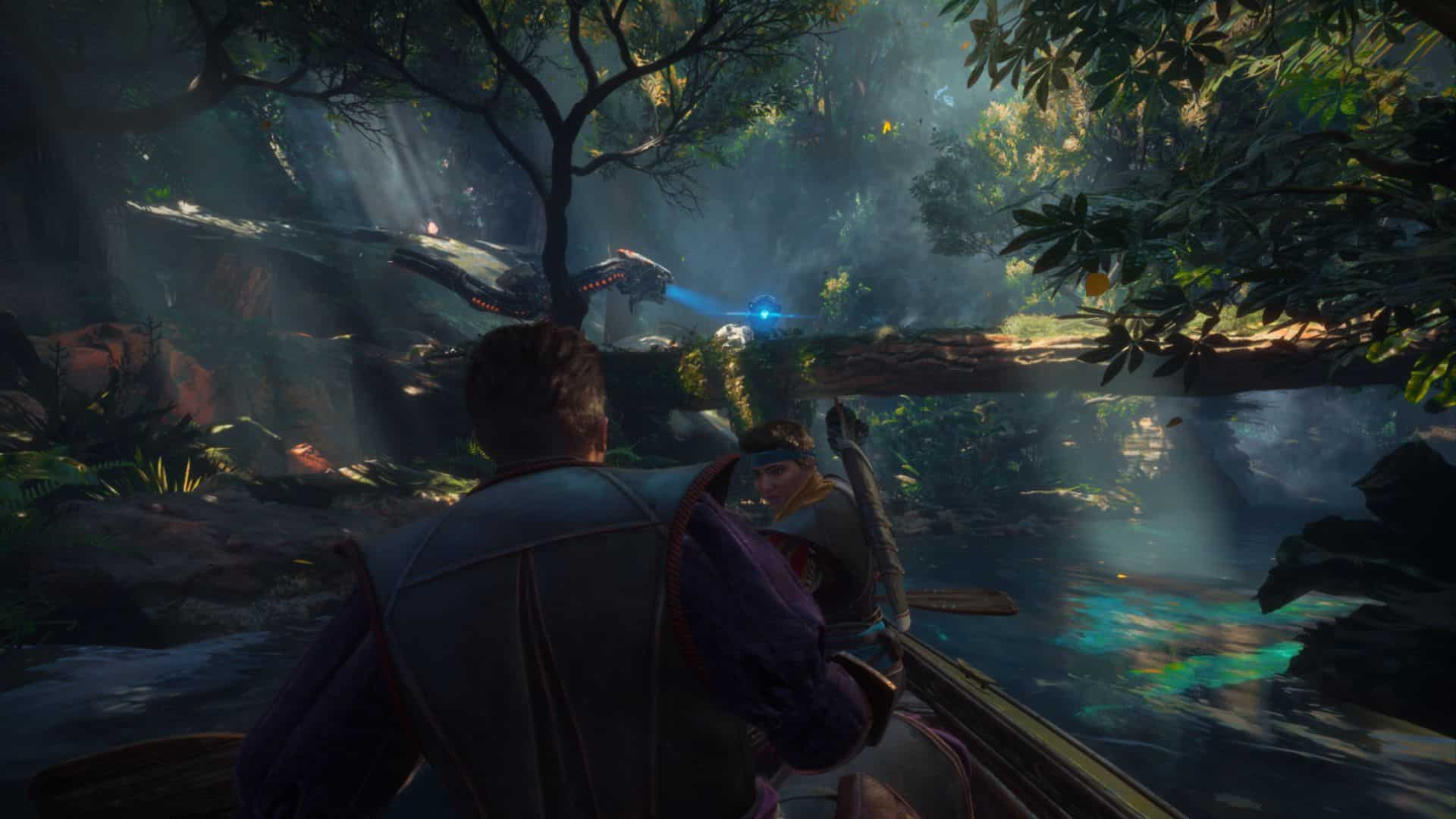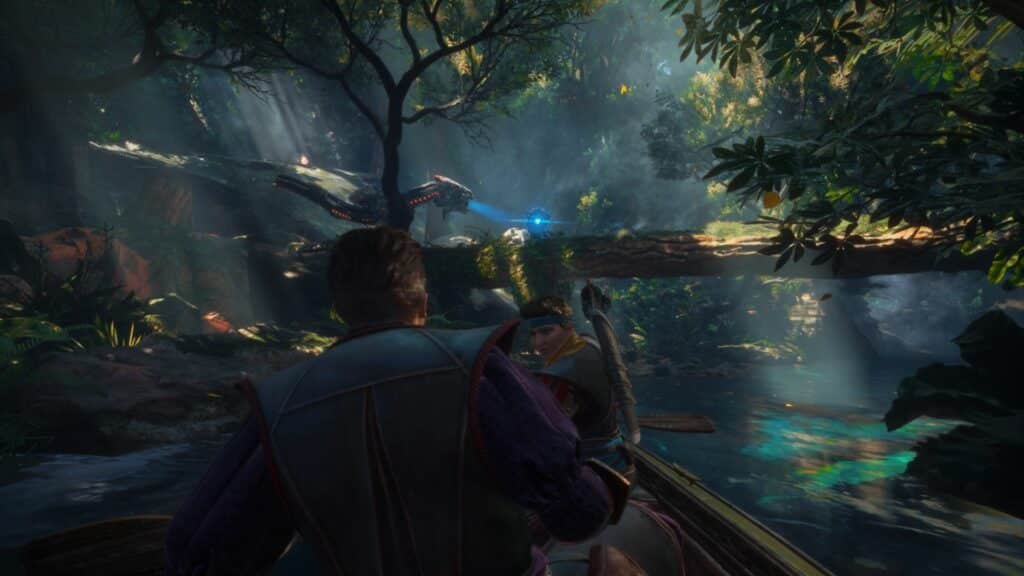 Horizon: Call of the Mountain will presumably release on the 22nd of February, 2023.
Guerrilla Games didn't exactly make it clear when it came to an official release date. Regardless, PlayStation appears to have shared an official PS VR2 bundle that includes a voucher code for the game.
Although Guerrilla Games wasn't exactly transparent about any release date of any sort, that wouldn't naturally stop mistakes from circulating. It's still not a certainty whether we're missing something or whether the game will actually be a launch title with the PS VR2. There's more evidence to suggest the latter. Either way, PlayStation and Guerrilla still keep the bundle release date to this day.
Also, since the bundle contains a voucher code for the digital copy of Horizon: Call of the Mountain, according to the official PlayStation store page for the game, the 22nd of February release date may not be final. Despite the fact that we don't have an official confirmation that it's a PS VR2 launch title, we are certain it's in the ballpark of the first to the second quarter of 2023.
Horizon: Call of the Mountain Price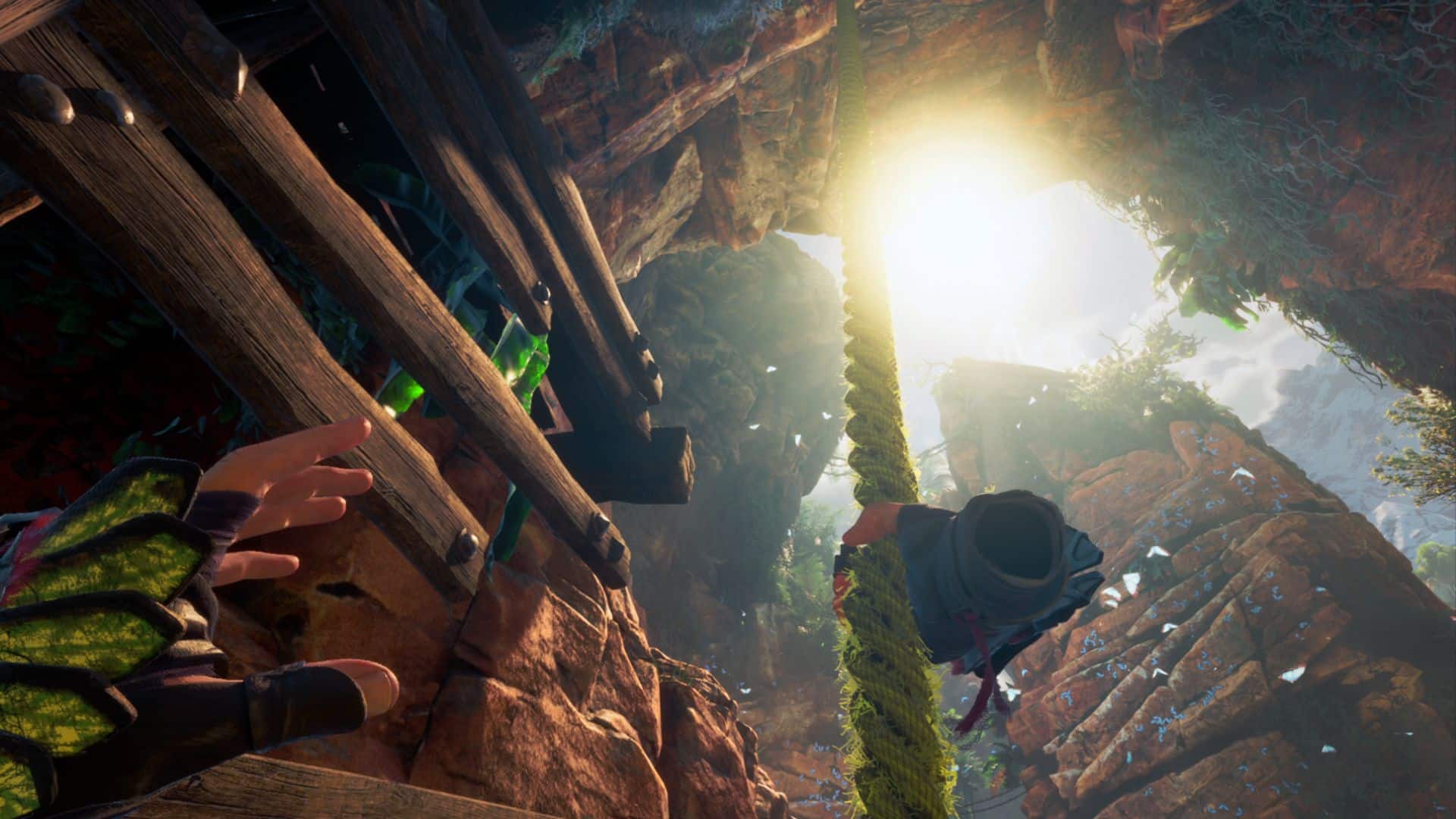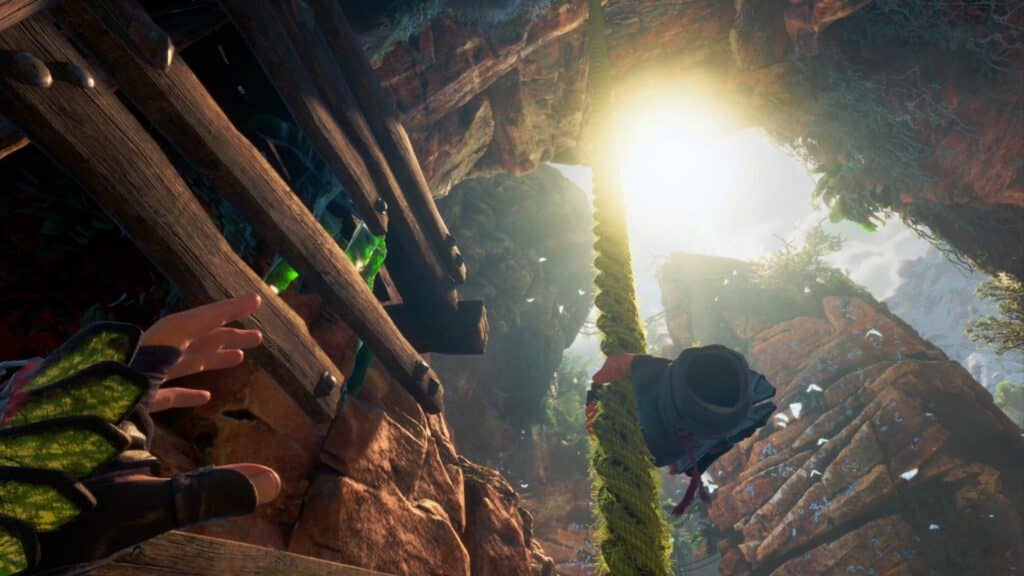 According to the official PlayStation store page for Horizon: Call of the Mountain, the game will be available for the price of $59.99 USD.
A lot of contributing factors determined the price of the game. The primary factor is the longevity of the game, which takes about six to seven hours to complete. The other indicator is the hardware on which the game will be released. It's a PS VR2 exclusive, which is quite expensive to manufacture.
Taking into account the two primary factors, it would only seem logical for the game to cost nothing more than $59.99. On the other hand, if you don't have PS VR2 pre-ordered, the game won't be of much use since you can't play it without the VR component.
And because it's not out yet, it's reasonable for me to assume that you don't have the PS VR2, which is a topic I will get into later. It would cost you around $599.99 to obtain the bundled PS VR2 with the game, headset, Sense controller, and more attached contents.
The Story & Protagonist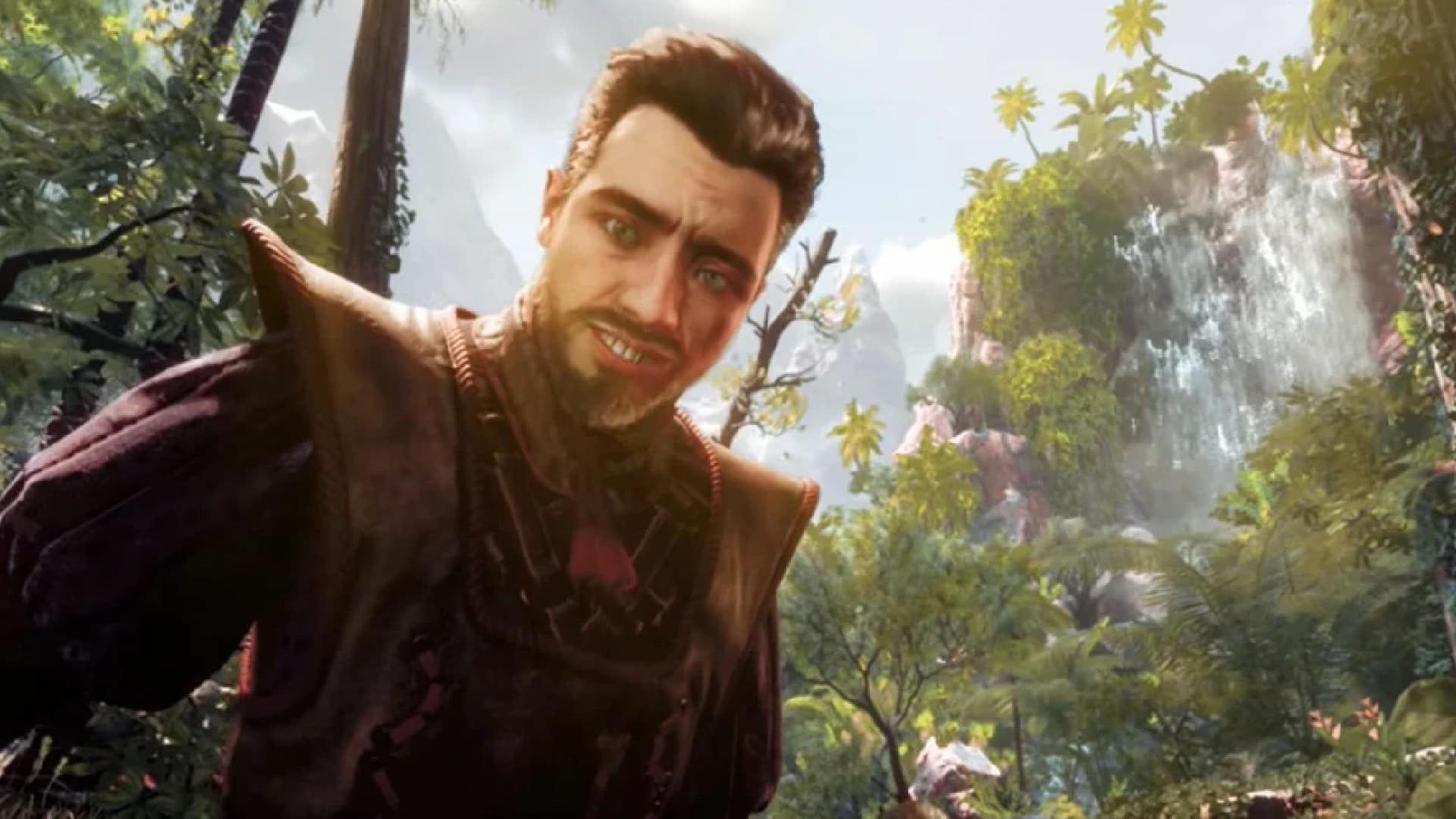 The people at Guerrilla and Firesprite seem very eager to explore the universe of Horizon outside Aloy's eyes. And that is what exactly they plan to do in Horizon: Call of the Mountain. In this game, Horizon sets us to venture into the homelands of Nora and Carja through the eyes of Ryas.
In Call of the Mountain, you'll be seeing it through the eyes of Ryas, a former Shadow Carja Warrior who hopes to redeem himself by investigating a grave new threat to the Sundom. He is a master at climbing and archery, two skills crucial to survival as you step into his shoes, scaling perilous mountains and taking down mighty machines like the Thunderjaw.

Ben McCaw, Narrative Director at Guerrilla Games, via PlayStation Blog
As explained by Ben McCaw, He's an ex-Shadow Carja Warrior that designates his quest to the goal of redeeming himself. Also, if you're curious about my observation, this looks like a classic underdog story structure. You probably guessed the events. But since it's a VR game, I assume you're here for the gameplay experience rather than the overall continuity of previous Horizon games.
Speaking of universe continuity, when does this game take place anyway? And where the hell is Aloy?
Where is Aloy?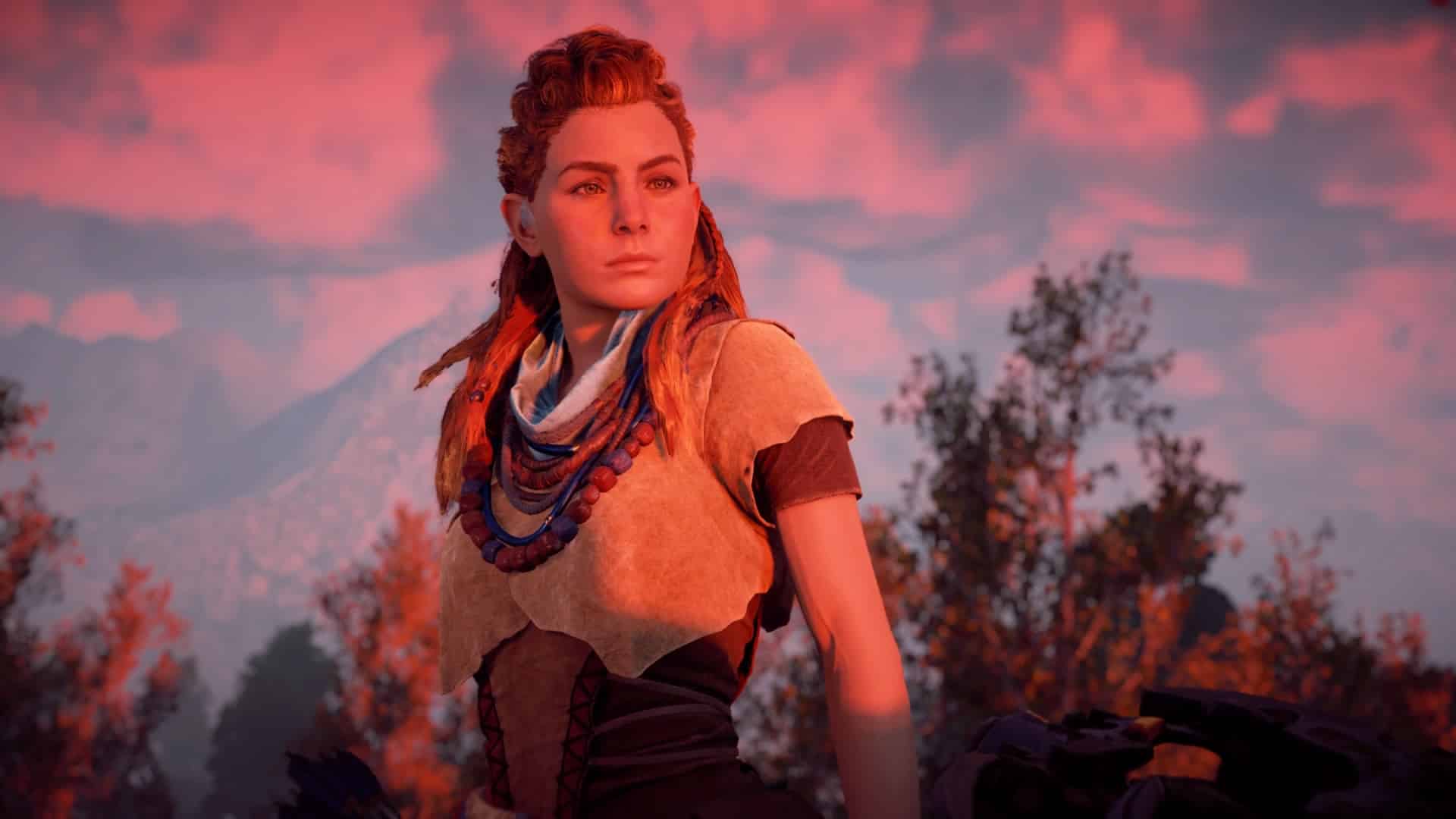 I don't believe I've mentioned this before, but Horizon: Call of the Mountain is a spin-off from the franchise. Meaning it doesn't really follow Aloy's journey from the previous two games. However, this doesn't mean that Aloy will be completely absent from this game.
Throughout your journey, you'll master various tools and weapons and use the world's many materials to craft additional gear, equipping you for any situation. But you won't be going it alone. Along the way, you'll meet Horizon characters new and old, including Aloy herself.

Ben McCaw, Narrative Director at Guerrilla Games, via PlayStation Blog
Although she didn't make any commercial appearances, that absence does not carry on to the actual game. Aloy is confirmed to take part in Horizon: Call of the Mountain's events. Something you may have noticed is that every commercial is intentionally ambiguous when it comes to the timeline. I mean, at which point in the timeline can we put Call of the Mountain?
Does the game follow the events of Horizon: Forbidden West? Or does it precede? Or is it a prequel to the entire series? These are all questions that are left totally unanswered, but the tamest guess would be that it actually follows the events of Forbidden West. Regardless, it remains just a guess, at least until we get an official confirmation.
Gameplay Details
In terms of gameplay, the Horizon franchise is known by many to deliver a great deal of fun. A set of open-world games with an environment that never fails to amaze. Does Horizon: Call of the Mountain intend to maintain that pristine legacy? Or defy it?
First, let's talk about what components we saw in the trailer, which was quite amazing, to be frank. Practical mechanics range from archery, no pun intended, to some tool crafting. Traversing in Horizon: Call of the Mountain appears to be a much more critical component since you're set on a self-appointed quest to "investigate a new threat to the Sundom."
And since scaling mountains is a very integral skill to the protagonist, you should expect to go up and down many mountains in your quest. Also, you should expect to experience some wonderful scenery, I suppose. Proceeding to the second point, how exactly will the missions be structured in Horizon: Call of the Mountain? Like is it a linear game? Or…
Is It Open World?
The short answer would be no. But it's not linear, either. Sony is pretty clear commercially when it comes to gameplay components, and Horizon: Call of the Mountain is no different. Guerrilla and Firesprite are not structuring the game on the template of most contemporary linear VR games.
Instead, it will allow 360-degree exploration, interaction with environment items, river rides, and much more features that intend to utilize whatever is of PlayStation VR2's capabilities.
VR Features & Requirements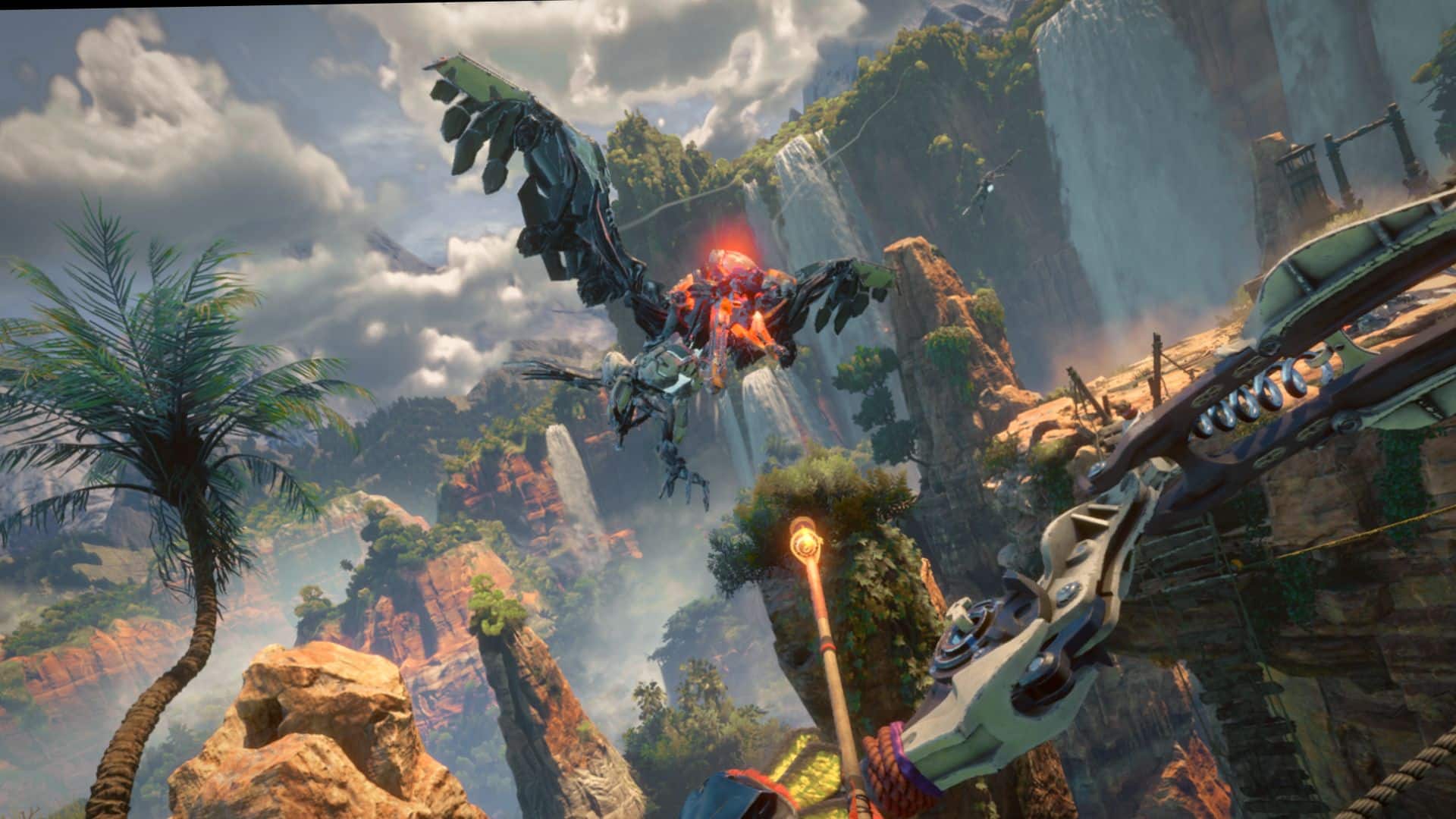 Because the game is visually comprehensive and the environment is fascinating, it would only be rational for a VR game to seize the chance to show off. And honestly, the PlayStation VR2 is an opportunity that anchors once every generation for developers to exploit.
The following features are not just visually alluring. As long as words go, these components overhaul immersion, which is something you will notice as you read into them.
PS VR2 Official Features for Horizon: Call of the Mountain:
4K HDR visuals. Quality and color don't seem to be a nuisance for the developers. Nor for you. The game is intended to run on a high-fidelity image with a 4K resolution (as officially noted, a combined resolution of 2000 x 2040 for each eye).
Headset feedback. At certain points, the PS VR2 headset will be as responsive as it gets, subtly vibrating to boost immersion in the environment and gameplay.
Haptic feedback. Feel what it's like to fire your bow, craft tools, touch different textures and travel in different terrains through precise, distinct vibrations delivered via the PS VR2 Sense controllers.
Tempest 3D AudioTech. The term is self-explanatory. Plugging in your stereo headphones will effectively enable you to identify the location of sound sources. The PlayStation store page for Horizon: Call of the Mountain specifies that the Tempest 3D AudtioTech adds enhanced and realistic soundscapes that dynamically adjust the audio location according to position and head movement.
Finger touch detection. Interact with in-game items and environments in a natural and intuitive way. Even when you're not physically pressing a button, finger touch detection recognizes how your hand is positioned, so the PlayStation VR2 Sense controller can accurately replicate your hand movements.
Adaptive triggers. Experience varying levels of force and tension as you interact with gear and environments for a deep sense of immersion, such as when pulling back an increasingly tight bowstring. In addition to adaptive triggers, both PSVR 2 Sense controllers also feature a "grip" button to grab in-game objects.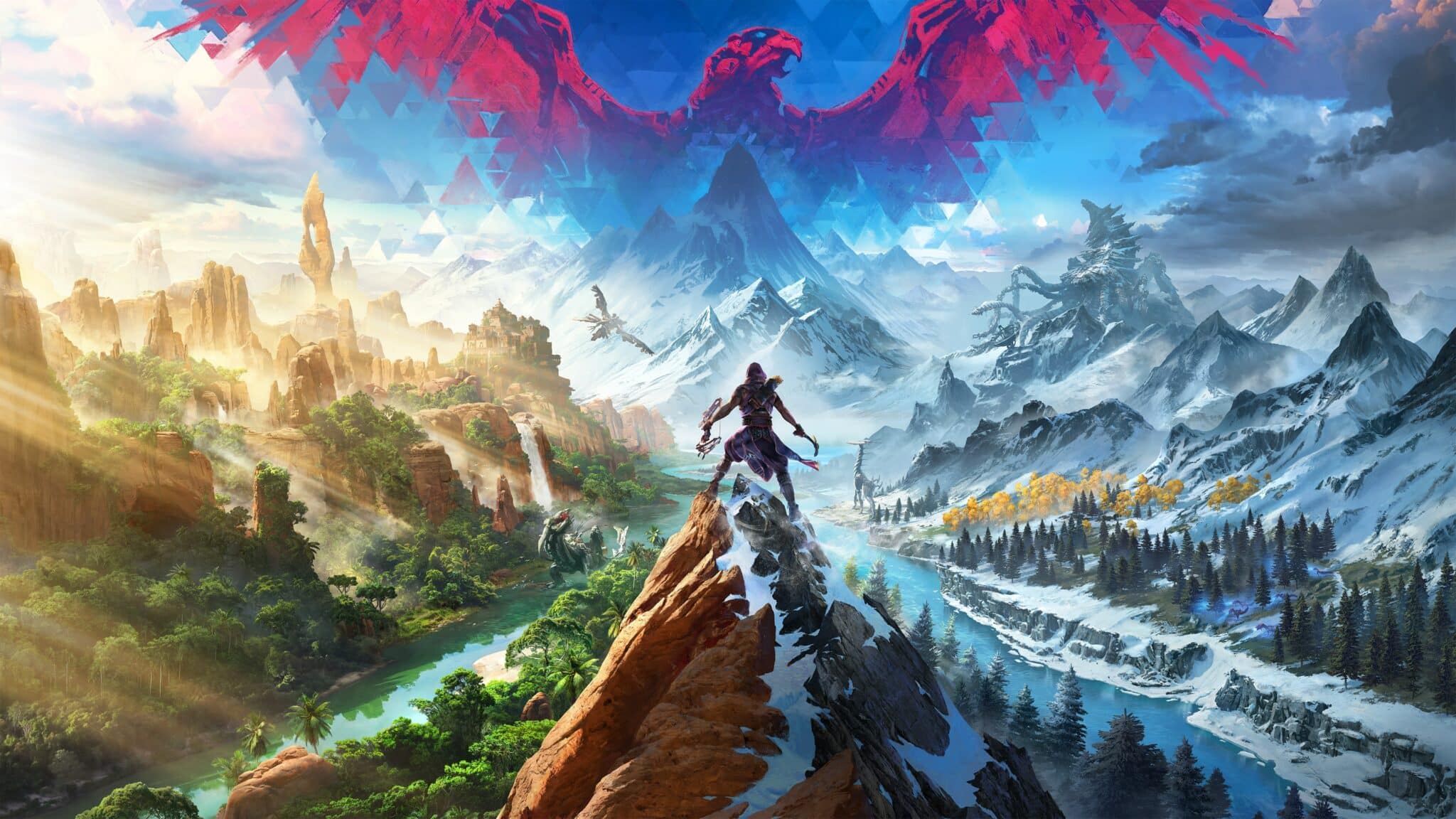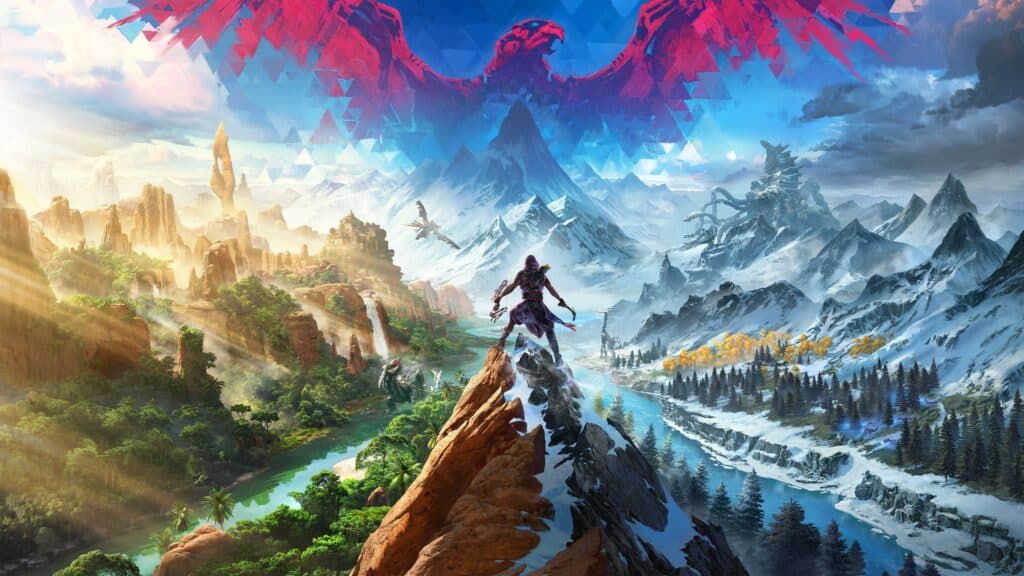 PS VR2 Requirements for Horizon: Call of the Mountain:
VR games naturally require free space. Well, not only on digital storage units but in actual life too. The following list details the official required free space that you need to be able to play Horizon: Call of the Mountain.
Roomscale: The minimum required free area for the entire room is about a square of 6 ft 7 in x 6 ft 7 in.
Sitting: The minimum required free area for the sitting style is about a square of 3 ft 4 in x 3 ft 4 in.
Standing: The minimum required free area for the standing playing style is about a square of 3 ft 4 in x 3 ft 4 in.
And on top of all, the game requires a PS VR2 device. "But can you play it on other devices?" A question that I will exploit as a smooth segue to my next topic.
Where Can I Play Horizon: Call of the Mountain?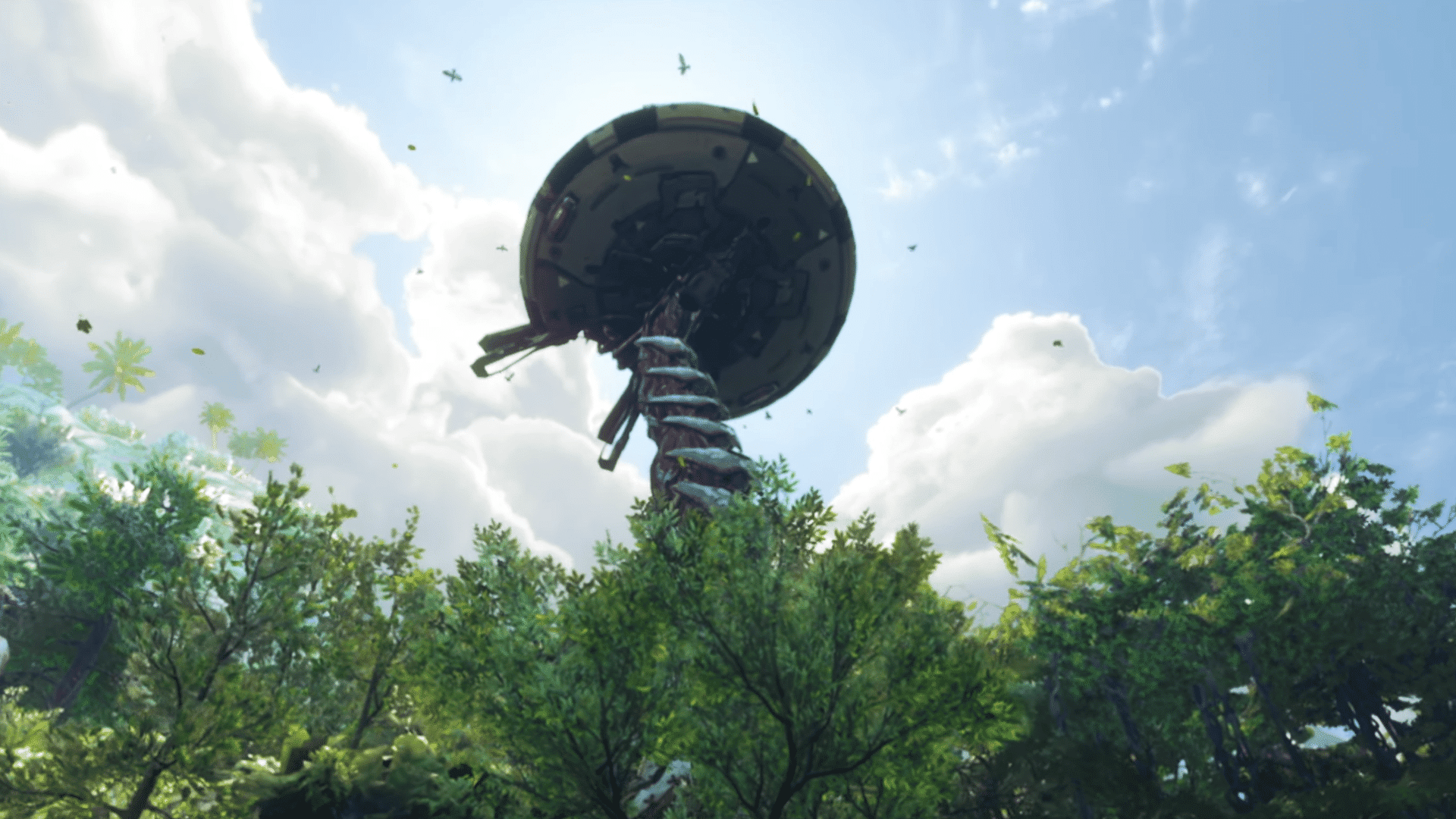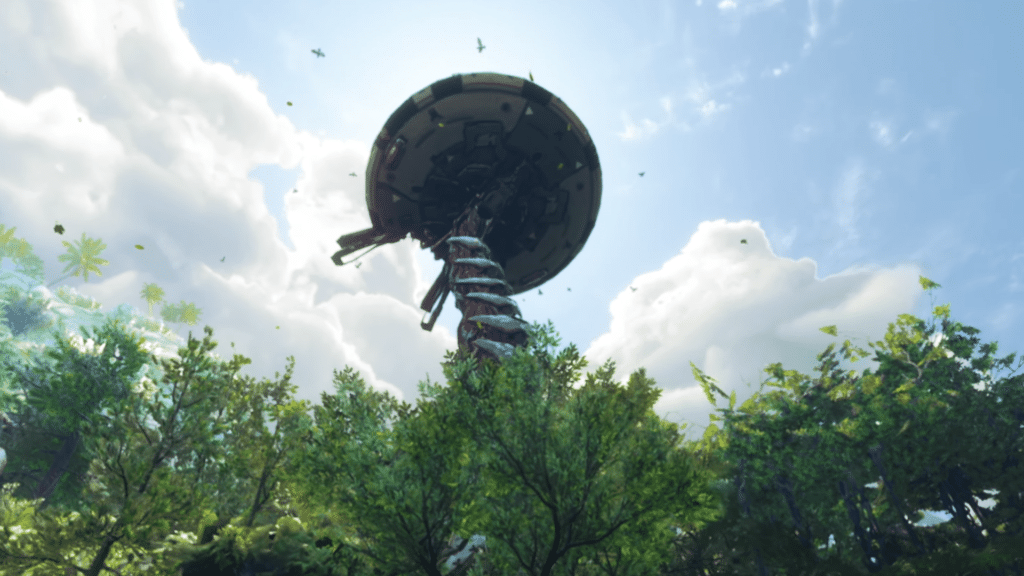 Horizon: Call of the Mountain was specifically announced for the PlayStation VR2. And since the PS VR2 is incompatible with earlier consoles, PlayStation 4 is included, which means that the game is a next-generation exclusive. This exclusivity also means that you can't play the game without a PS5 and a PS VR2 headset.
Furthermore, the possibility of a PC Port any time soon shouldn't be high. Since this game is presumably a PS VR2 launch title, PlayStation will want to yield as many sales as the community's pockets can take. So there's no foreseeable chance of the PC community getting to play Horizon: Call of the Mountain in the near future.
I also want to mention that there is no fundamental reason for the game not to have a PC port. Even if PlayStation wants to hold into it for a few years or months. So although I'm not saying there will be a PC port, I'm suggesting that there's a chance, especially since it's a feasible option for Guerrilla and Firesprite to expand the Horizon community.
Closure
Horizon: Call of the Mountain aims to deliver a Virtual Reality experience that distinguishes itself from other VR projects. Guerrilla and Firesprite are teaming up to build this adventure, and the least I could say is that I'm interested to see the outcome.
This could be the opportunity for Firesprite Games to co-develop their first big project in a while. It's worth mentioning that Firespirte worked before on The Playroom and The Playroom VR. And is currently working on Star Citizen. Although I'm not usually interested in VR games, I'm invested in Horizon: Call of the Mountain. What do you think? Will you pre-order it?
You can share your thoughts on the game with us down in the comments.